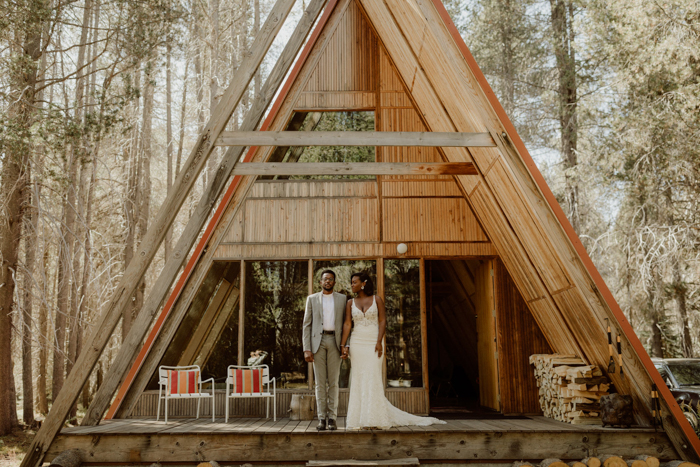 Chelsea and Carlton's breathtaking Yosemite elopement has our hearts beating just a little faster with every intimate moment and perfect detail. The couple started their day cozying up in their dreamy little cabin before heading out to the park where they exchanged handwritten vows and hiked to the top of Taft Point just in time for some killer, and totally romantic, sunset photos. Pro tip: get a photography team who will attach your bouquet to your backpack in the most awesome, "adventure bride" way. Cedar & Pines and HitsOnly captured these lovers' Yosemite elopement so honestly—get ready to feel it as you scroll through every incredible image and watch their wedding film!
The Couple:
Chelsea & Carlton
The Wedding:
Yosemite National Park, Yosemite, California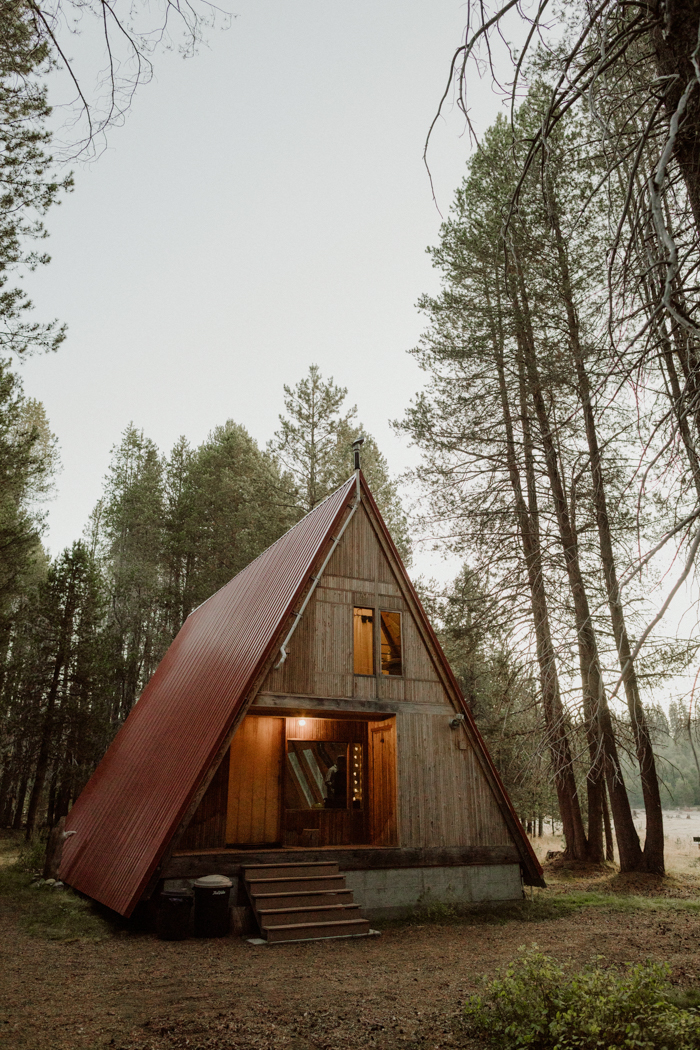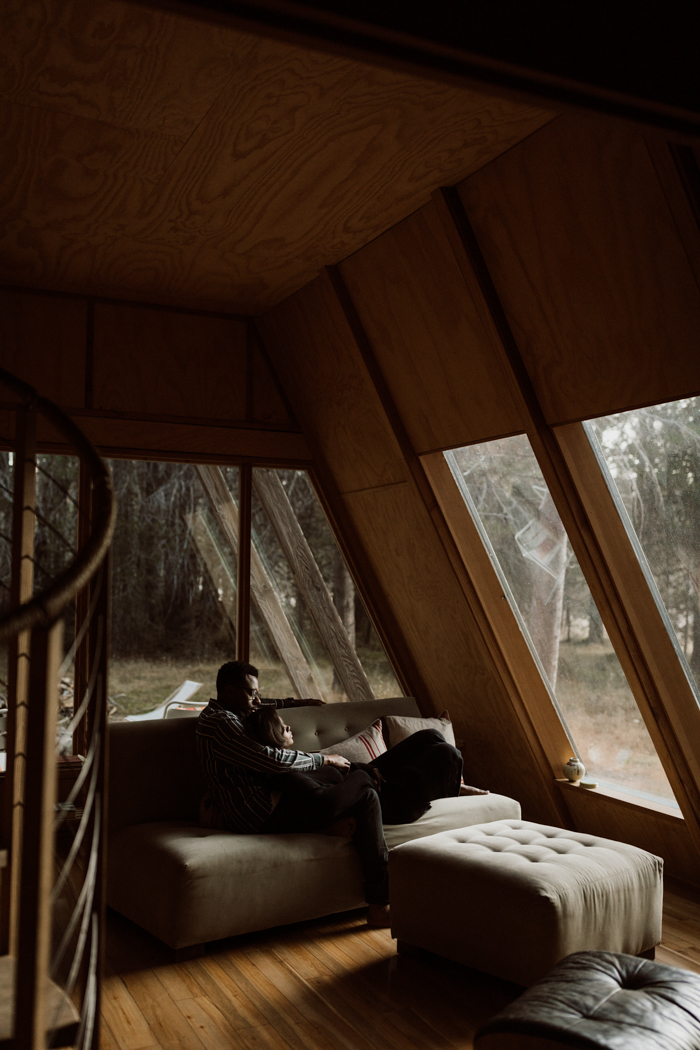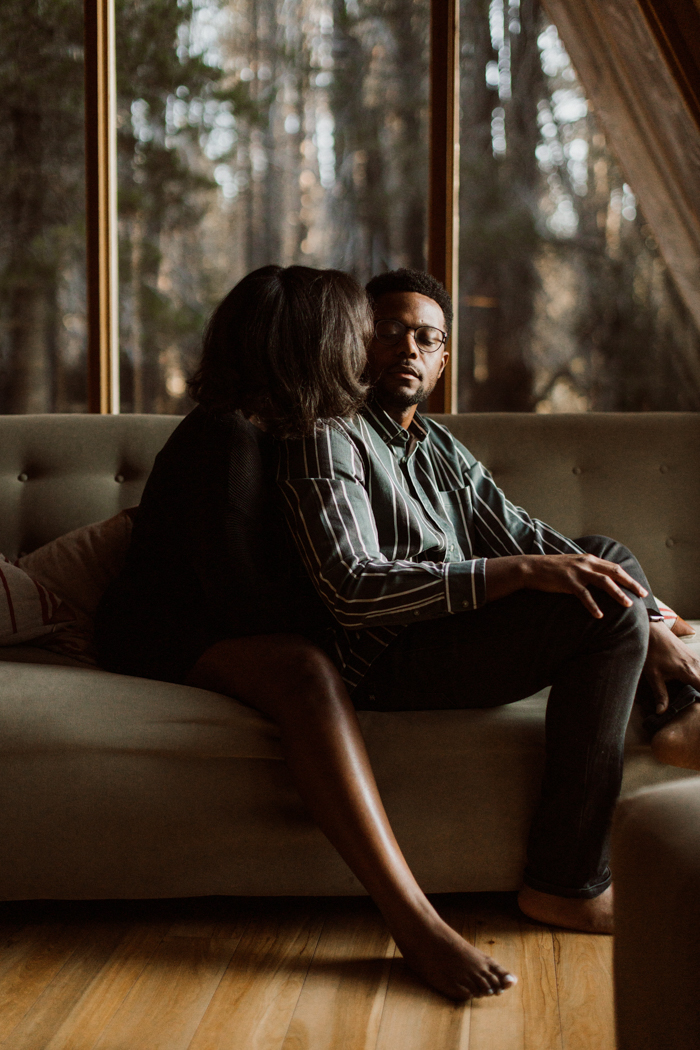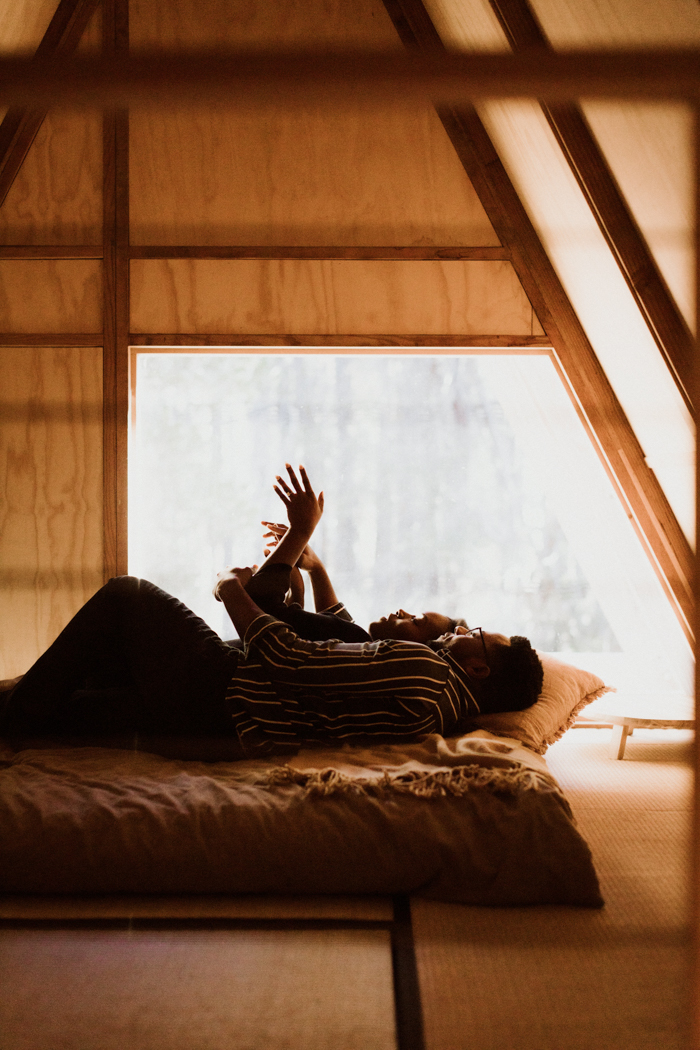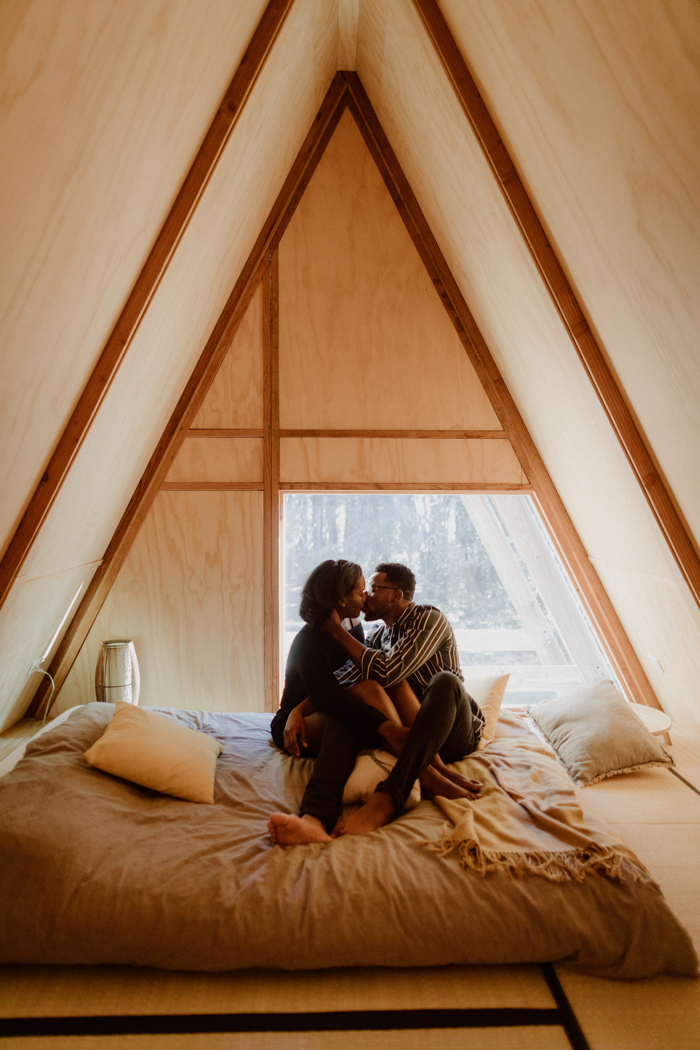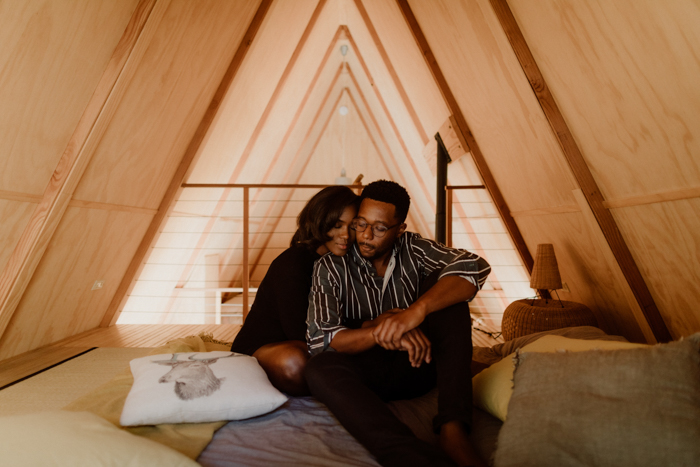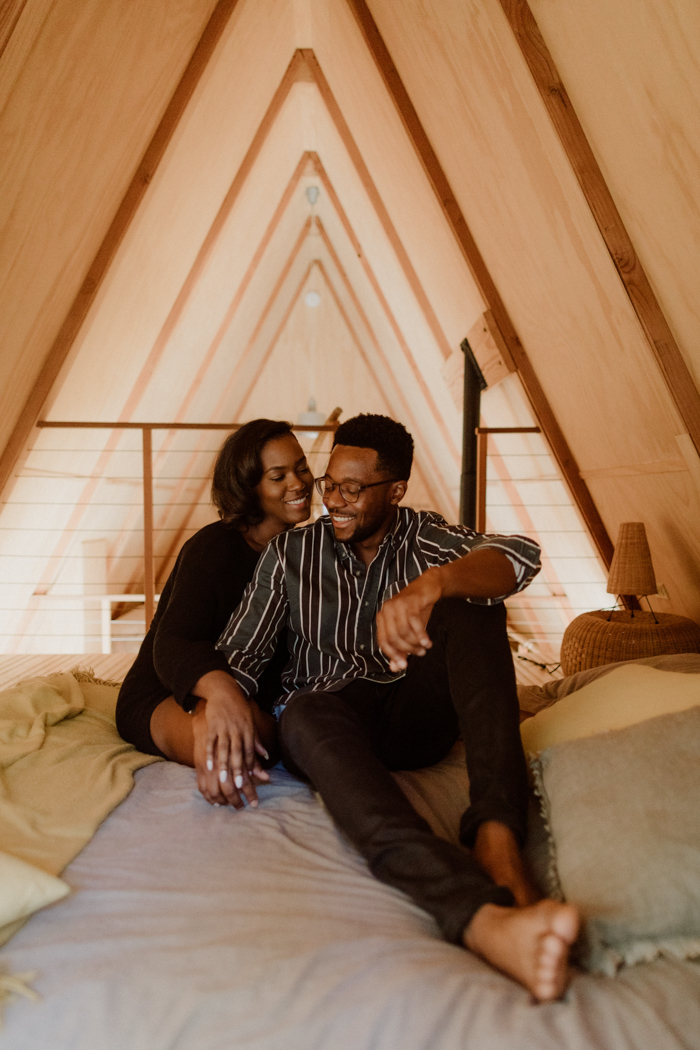 As native Floridians the entire day felt like a dream. We woke up to our wedding day in the coziest A-frame cabin in Far Meadow on a cool, crisp morning surrounded by JUST nature. We barely had any wi-fi so the feeling of being unplugged felt SO NICE. After finding and planning our big day in Yosemite with the lovely Megan and Nate from Cedar & Pines over a few video conferences and e-mails, we were left to imagine our day by looking at pictures on Google.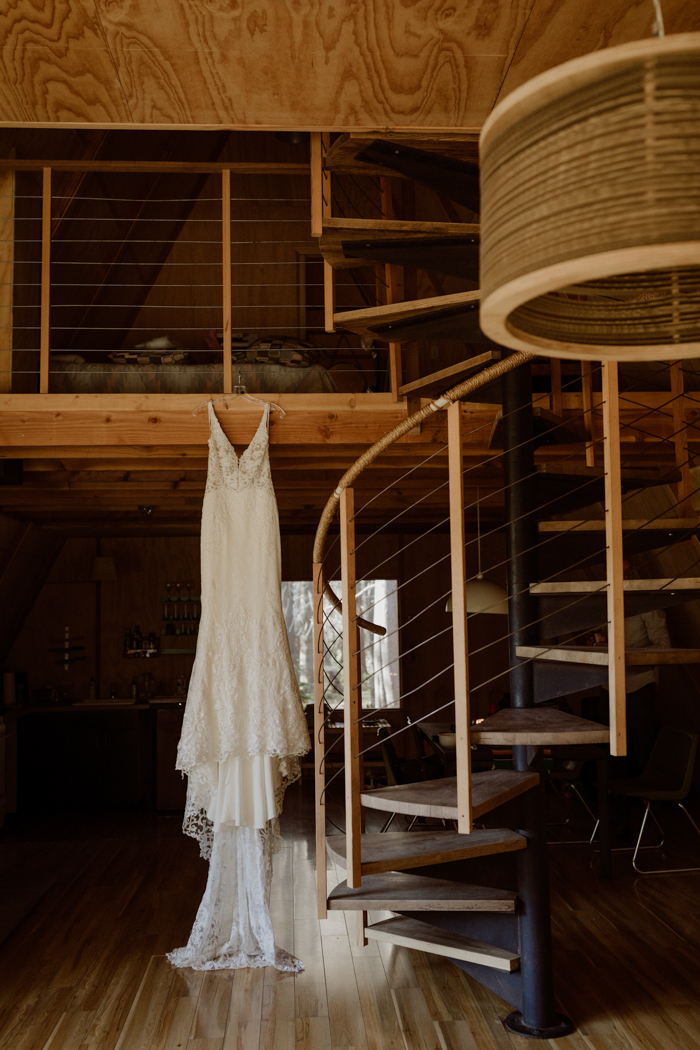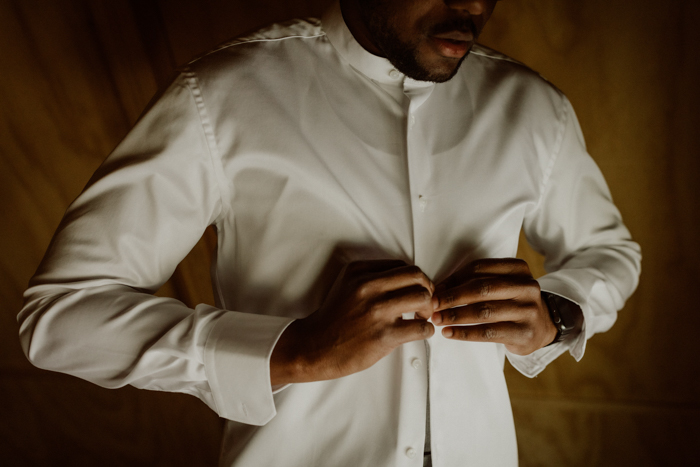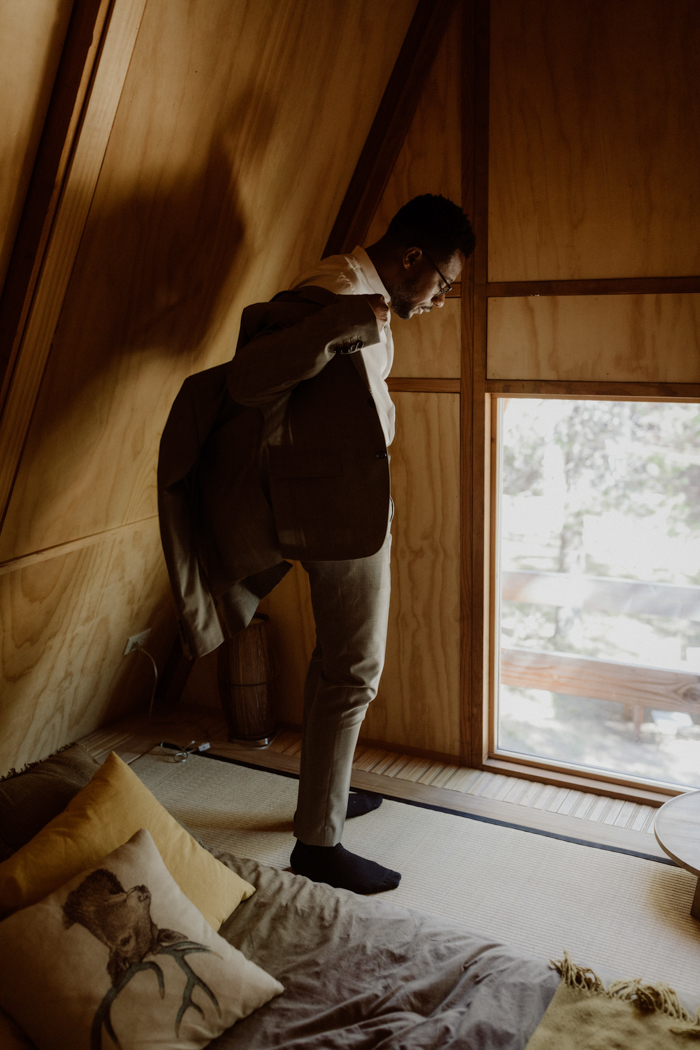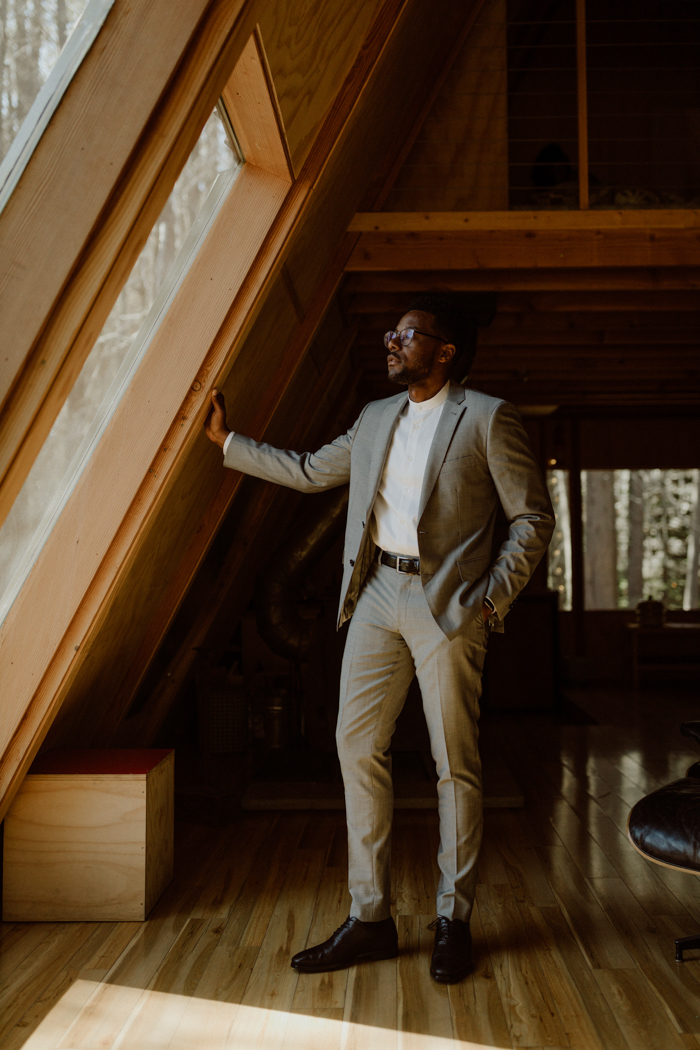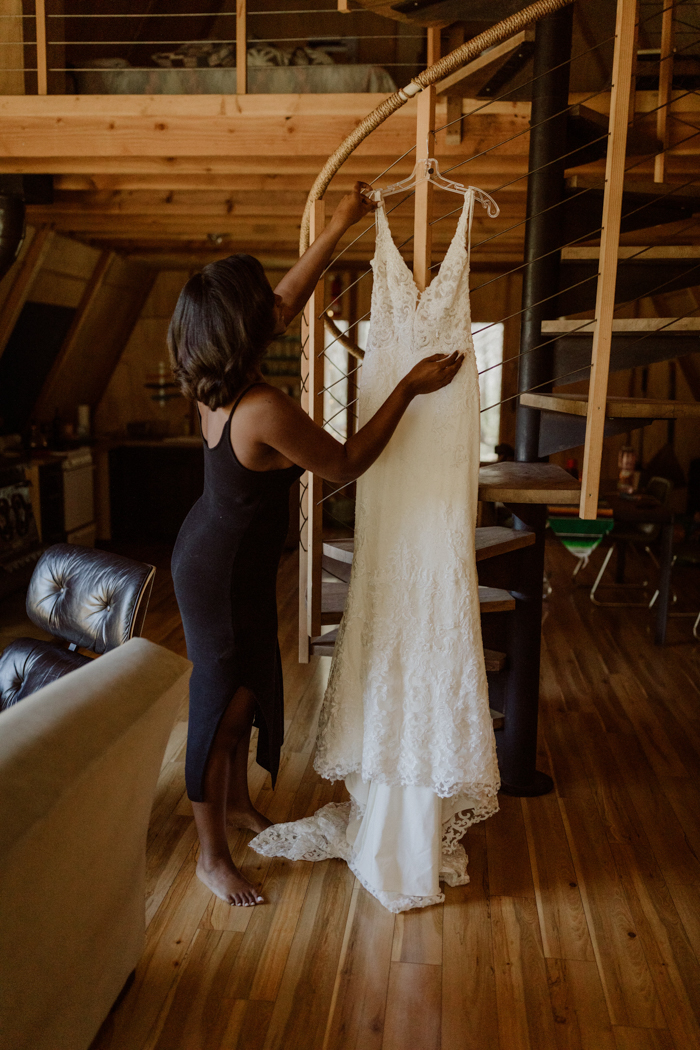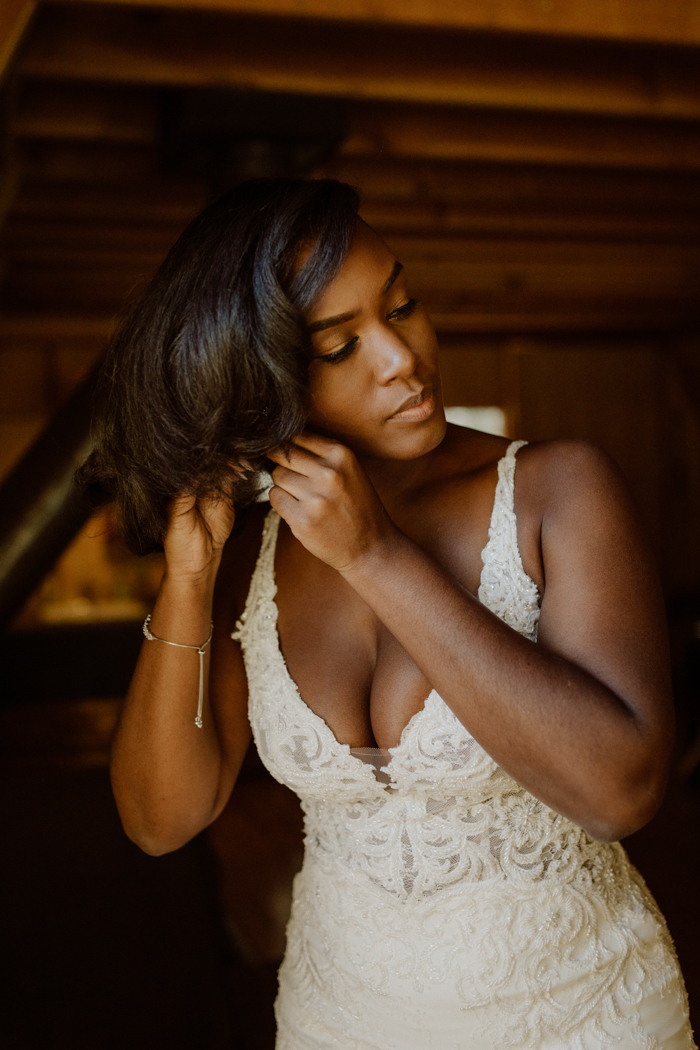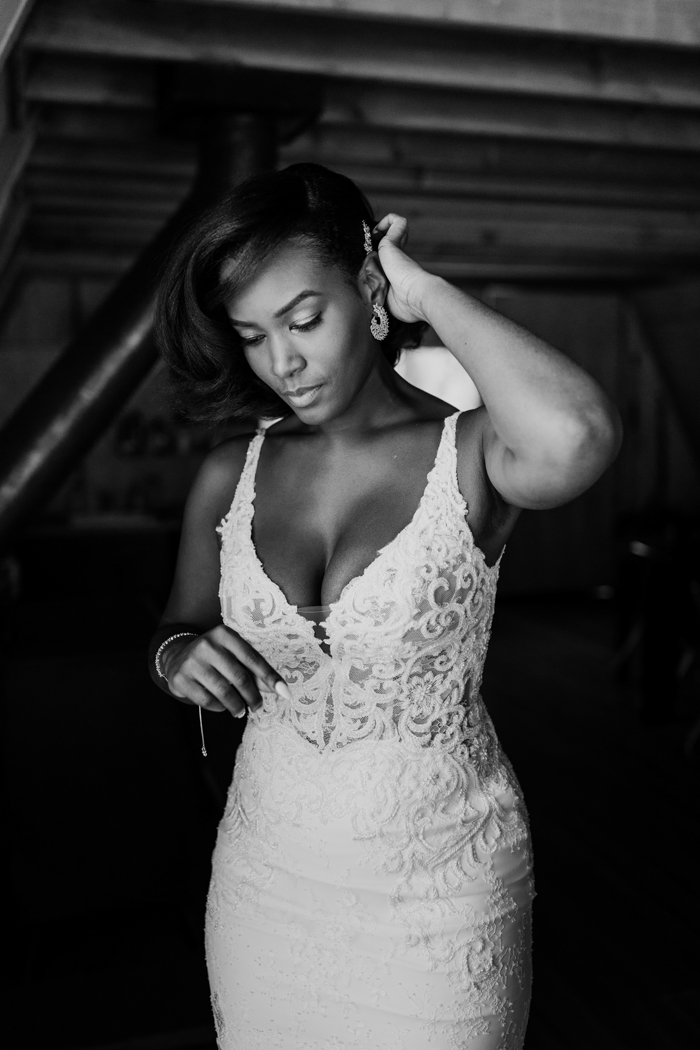 Honestly, we started out wanting a modest wedding with a guest list of 150 or less and a venue in Miami so that our grandparents wouldn't have to travel far. After visiting a few venues and listening to TONS of unsolicited advice (lol) — we decided to take a step back. We really wanted to make the day ALL about us and we wanted to do it in a way that felt new to us but also true to us. So we ditched our "modest" wedding plans and typed elopement in Google. We soon stumbled on the term adventure elopements and our first thoughts were "this has our names written all over it." Honest, fun and romantic is what we wanted and somehow that is exactly how our day turned out.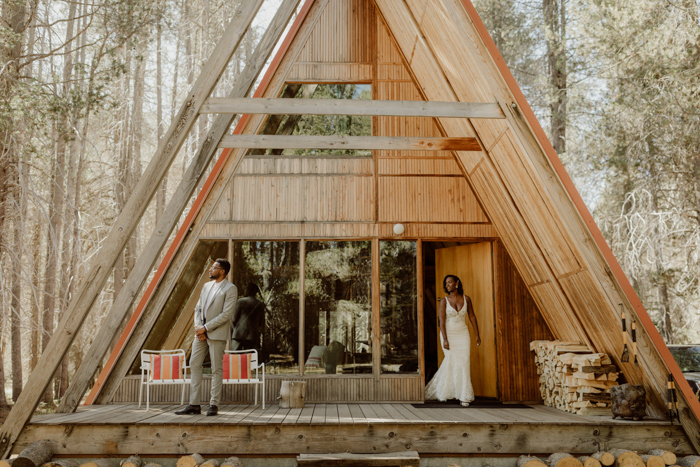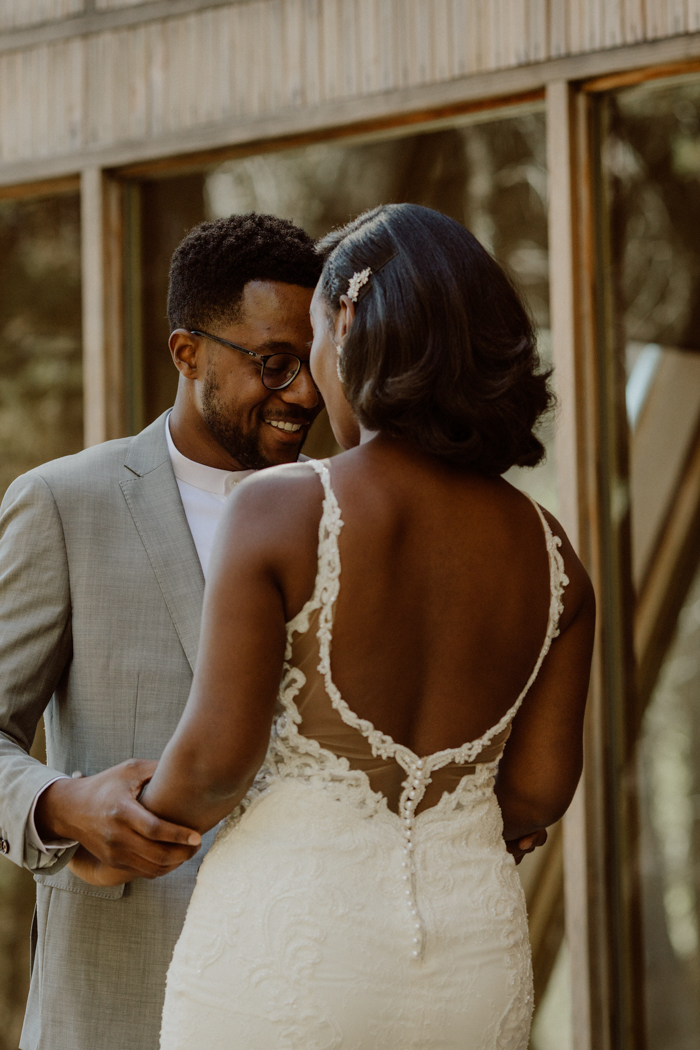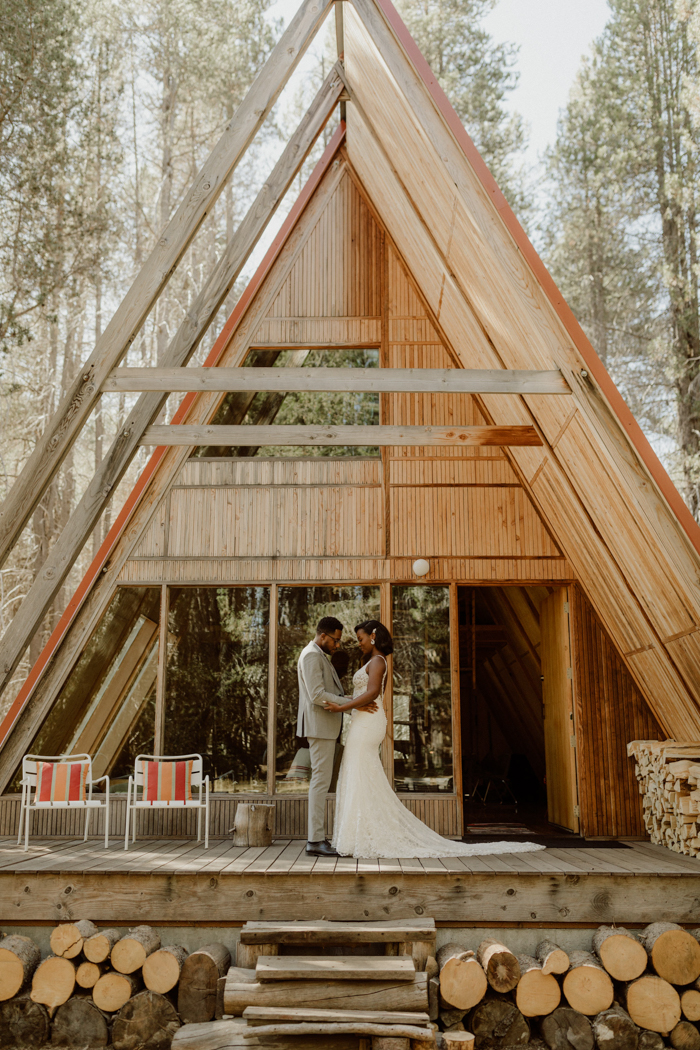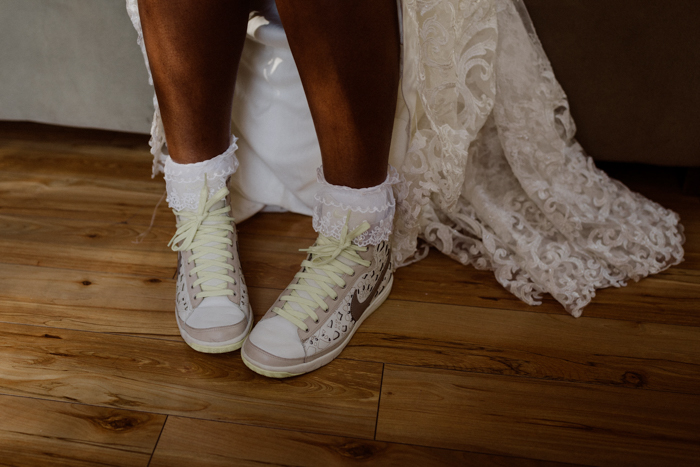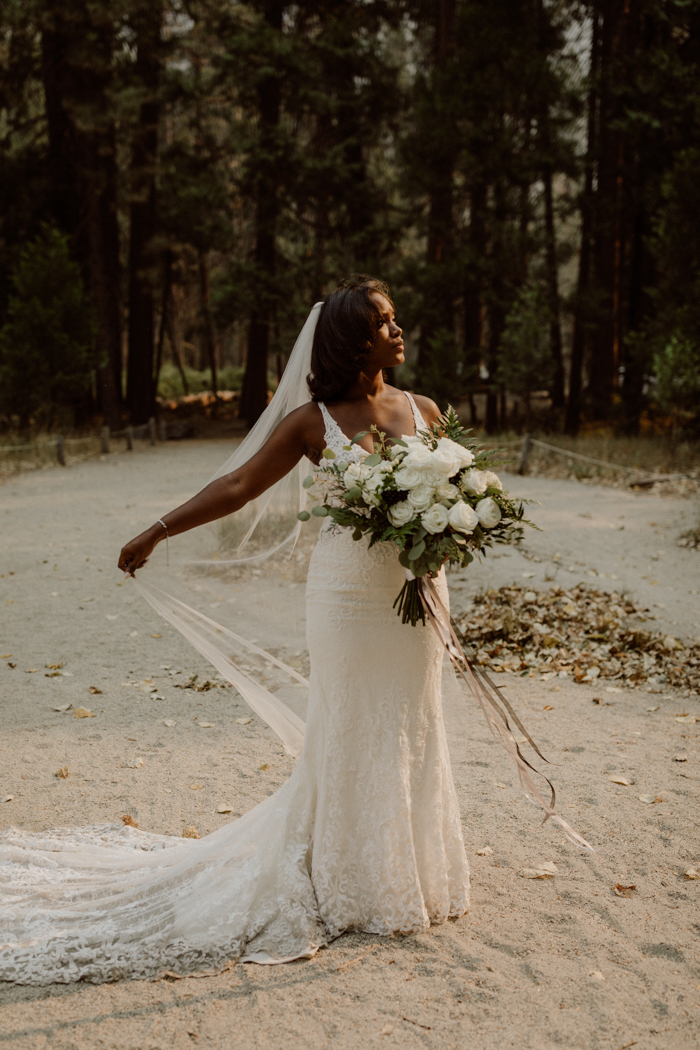 Wedding planning advice from the bride: Trello (an app) helped keep my mind organized and helped keep track of what we'd already done and what still needed to be done. Also write your vows (if you choose to do so) well in advance so that you can read it over a few times before the big day comes. It may help the words flow a bit more naturally especially if nerves are still in the mix.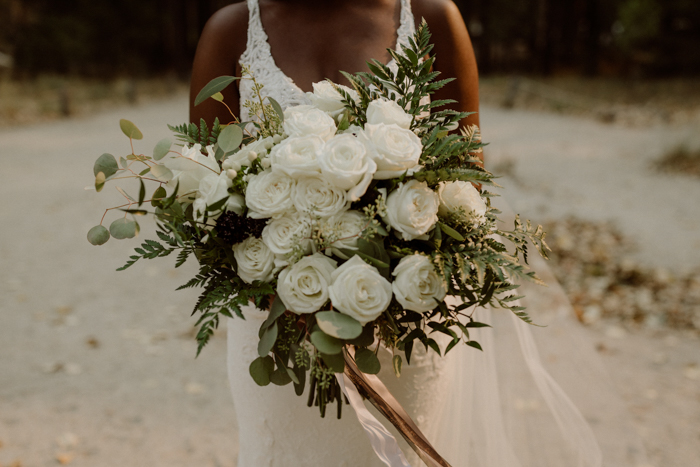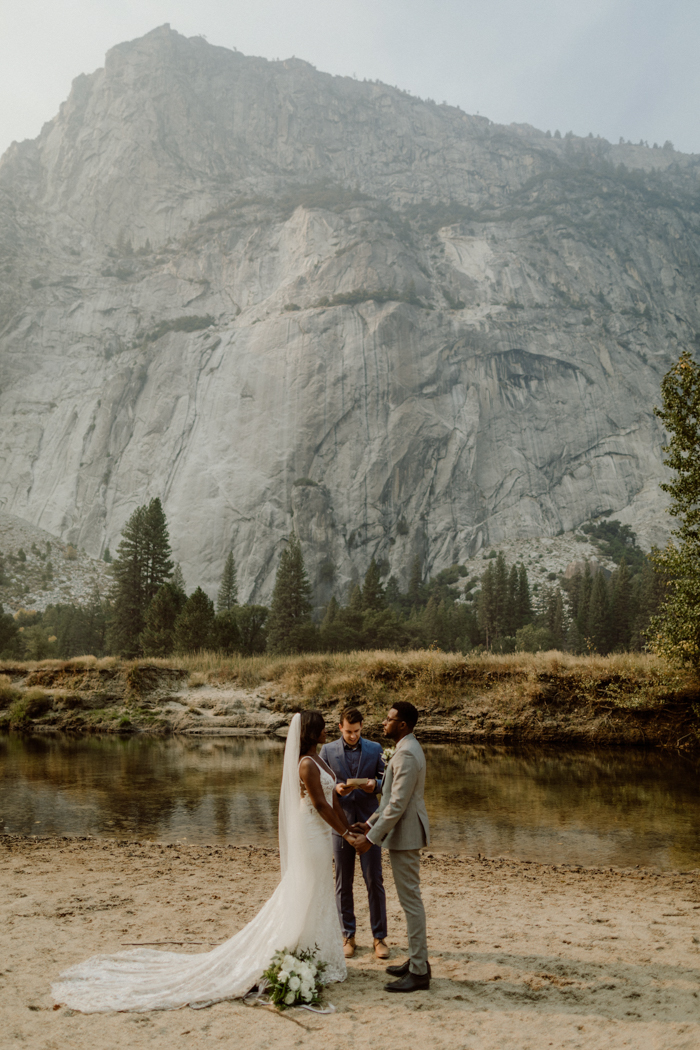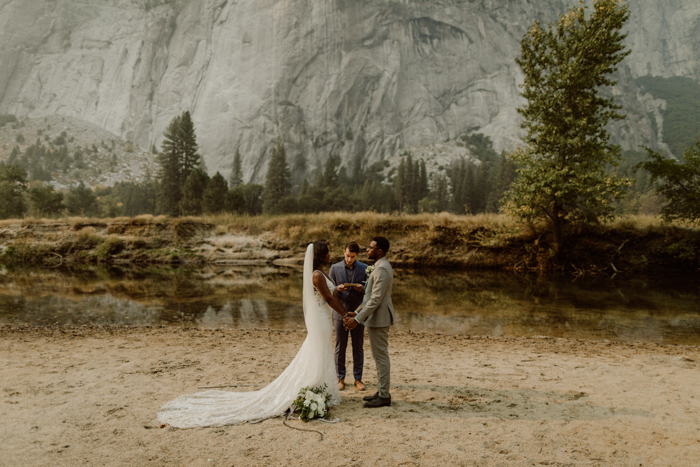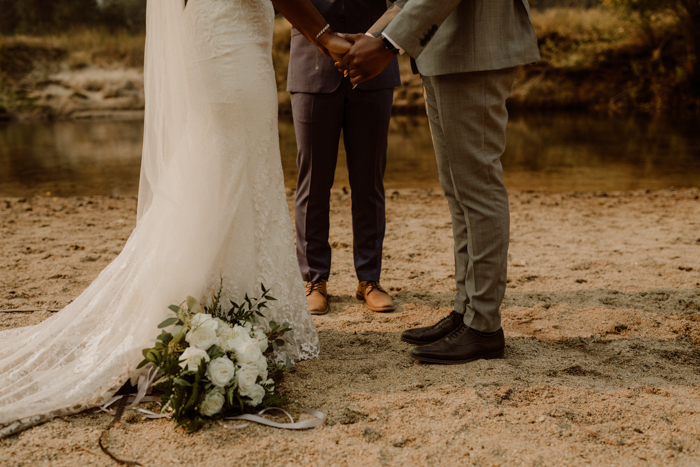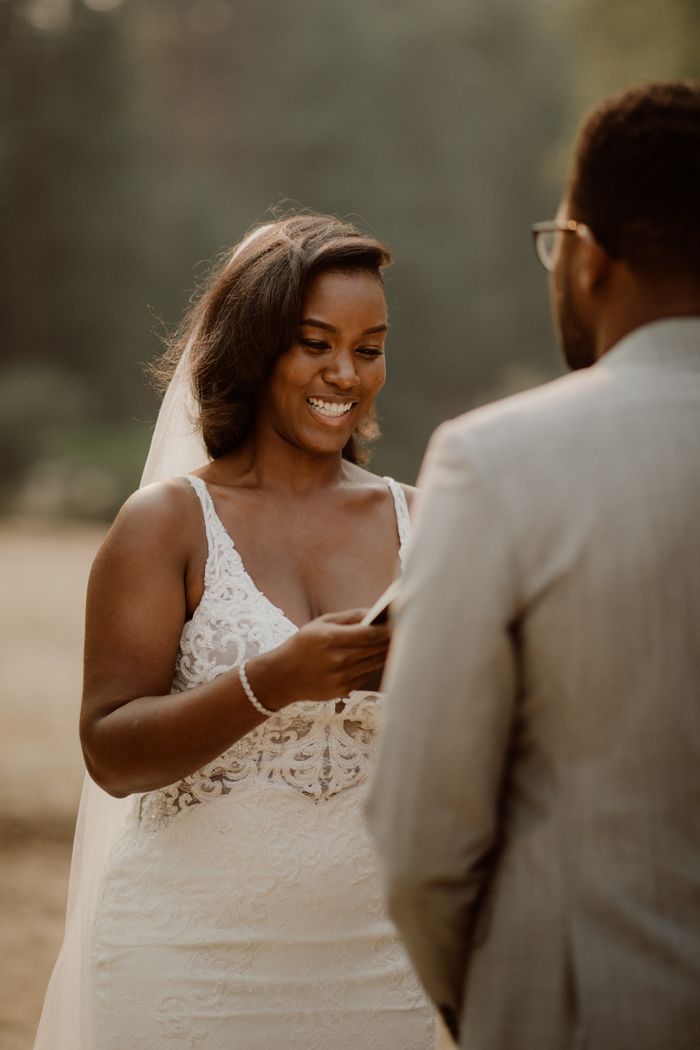 Our photographers, videographers and officiant were all outstanding! We would give recommendations for everyone mentioned and are grateful to have crossed paths with each and every one of them. Thank you Garrett for mailing the ceremony to us! Having those words written on paper in hand, felt extra special!!!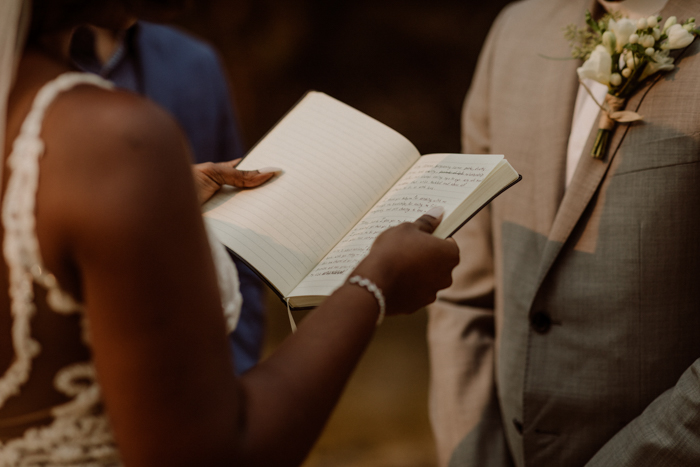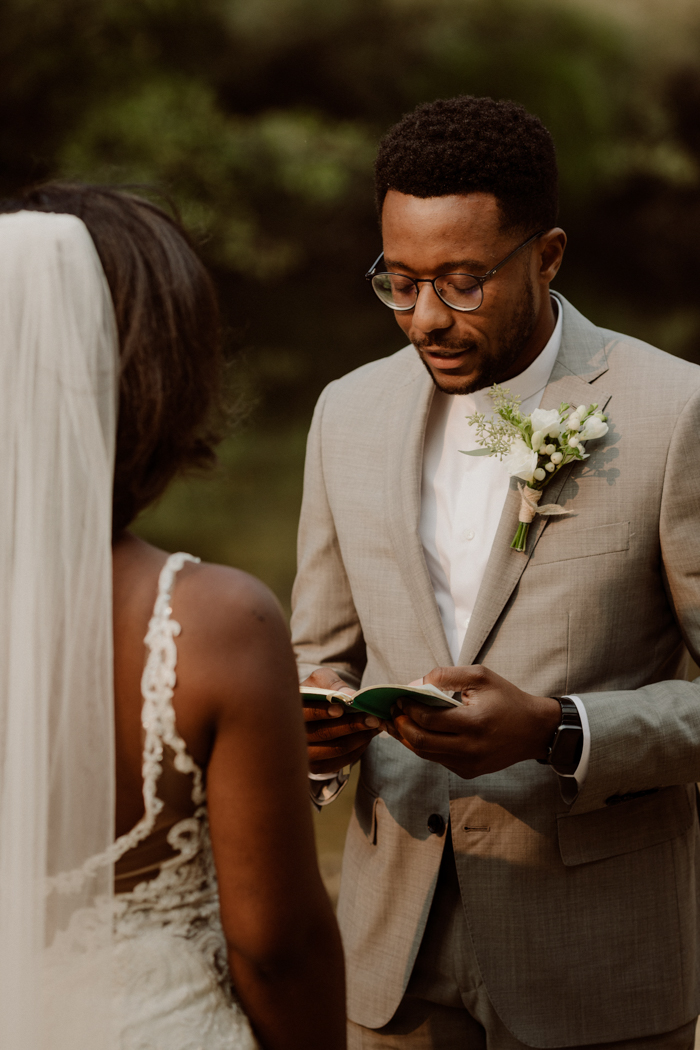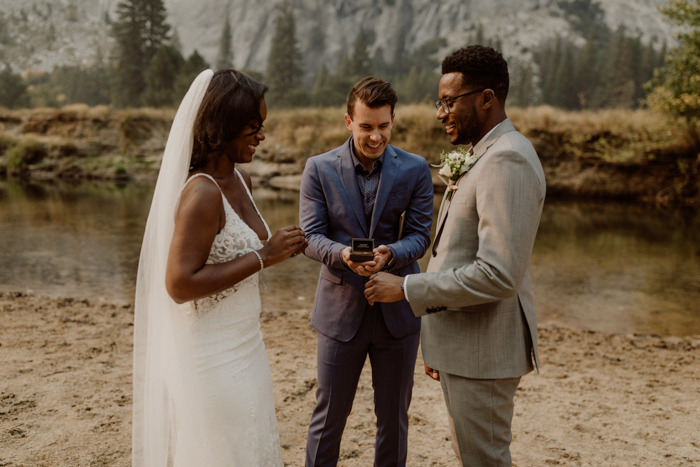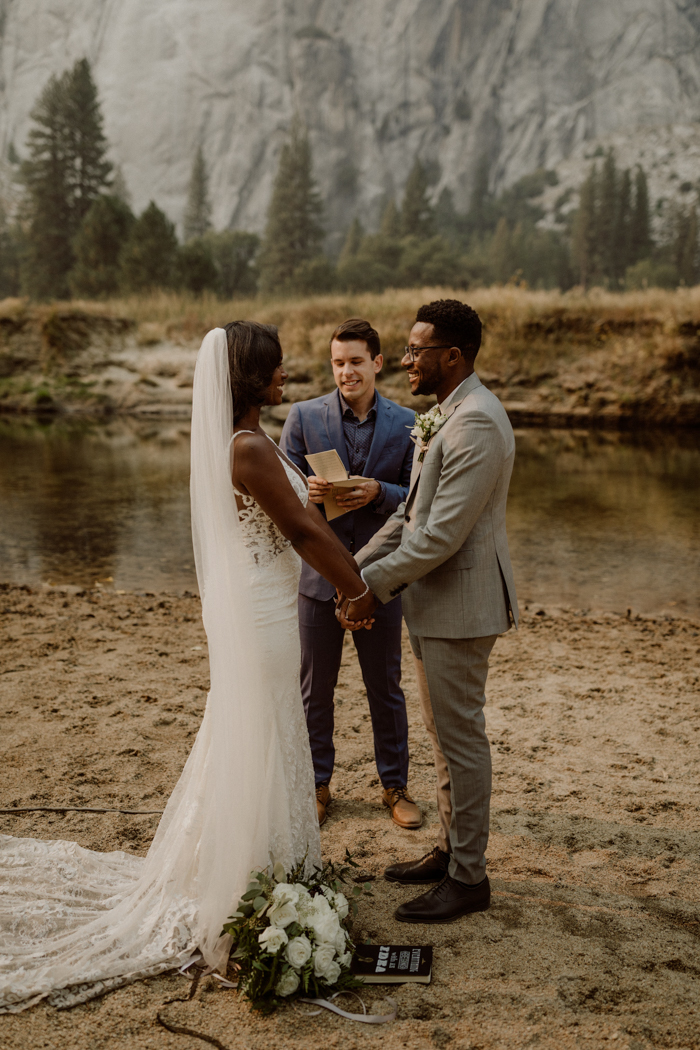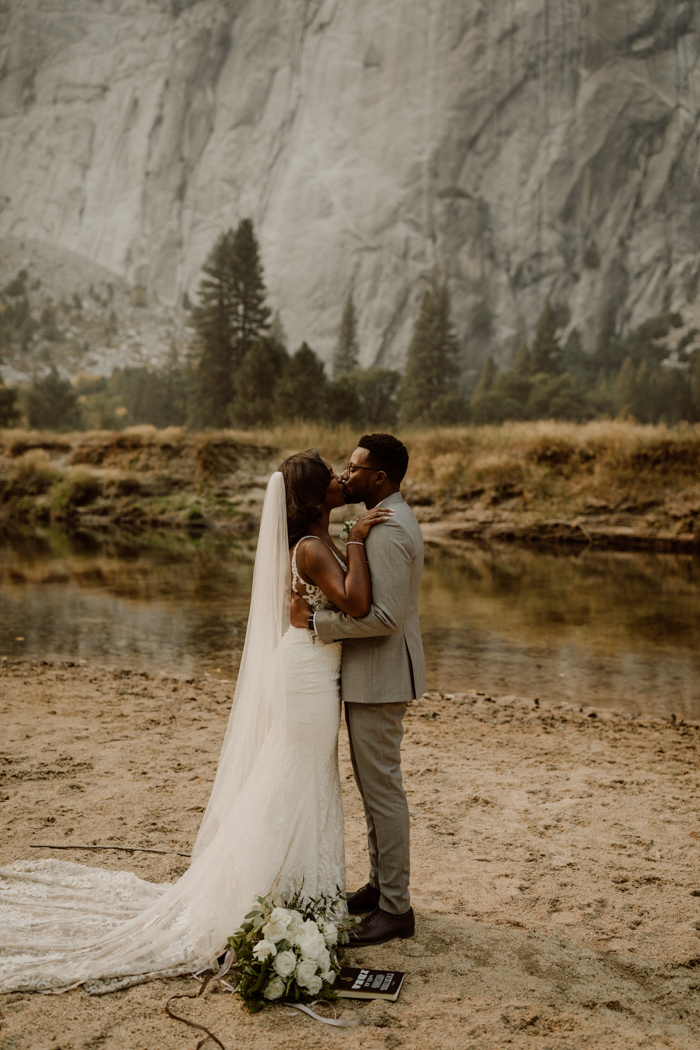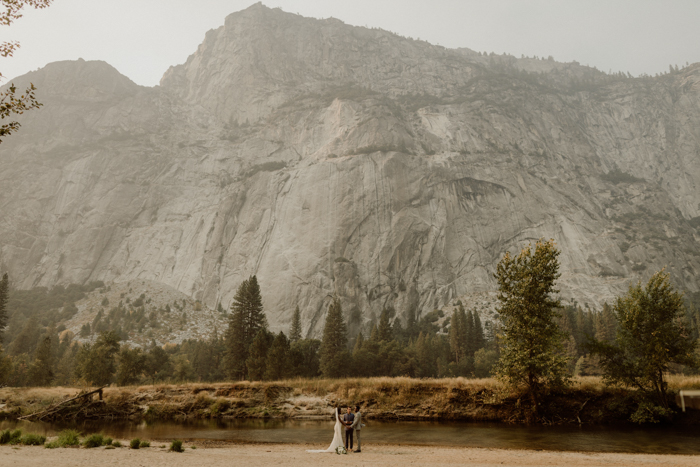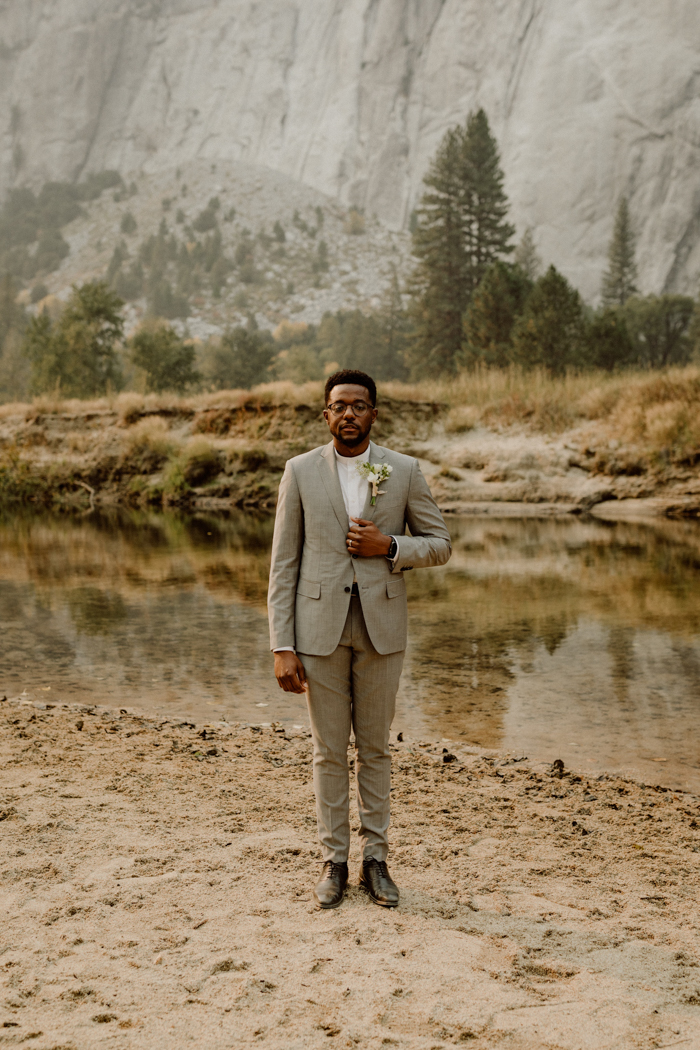 The groom Carlton wore a sleek gray suit and white mandarin collared shirt. His inspiration for his look was Pee-wee Herman. The bride wore a Martina Liana dress and went for a classic look with make-up and hair. The sneaker wedding accessories were the most fun and more importantly comfortable part of the day.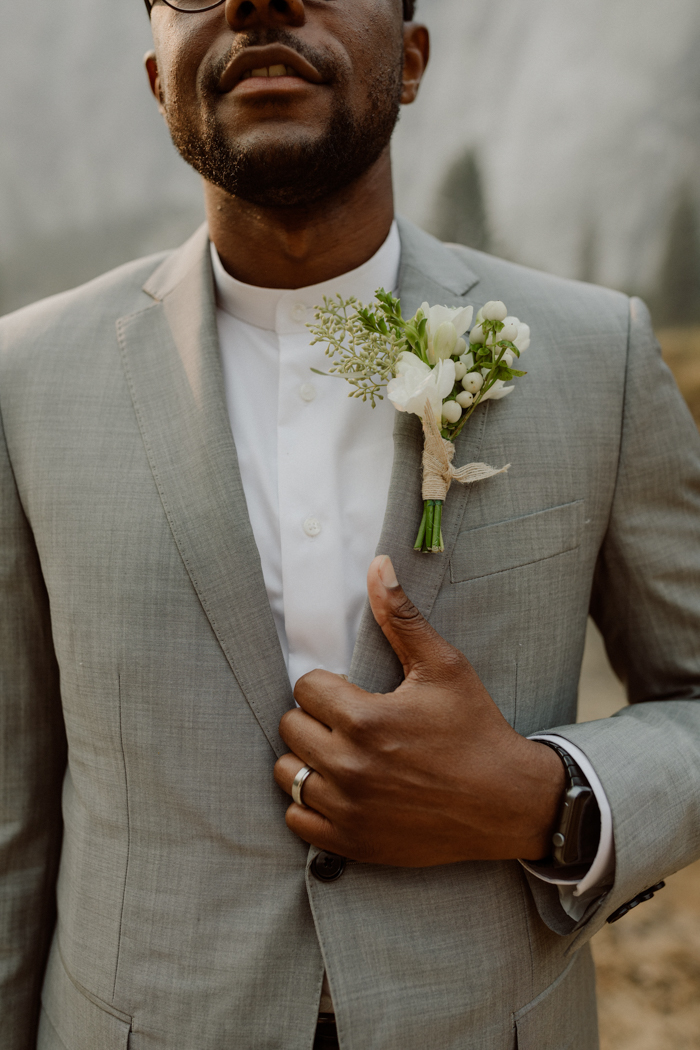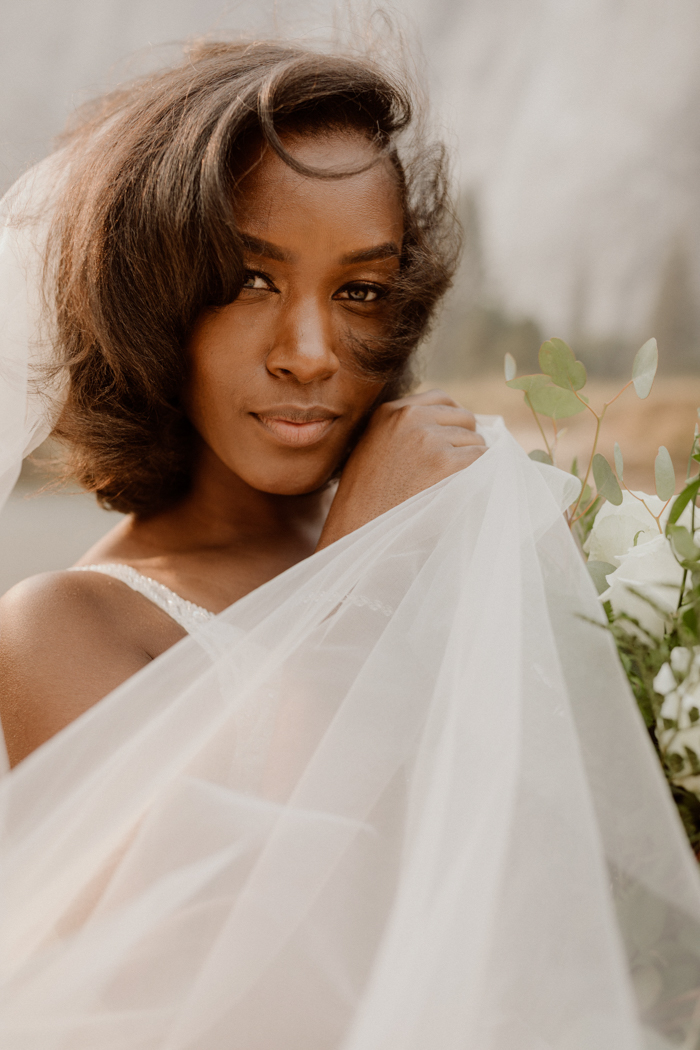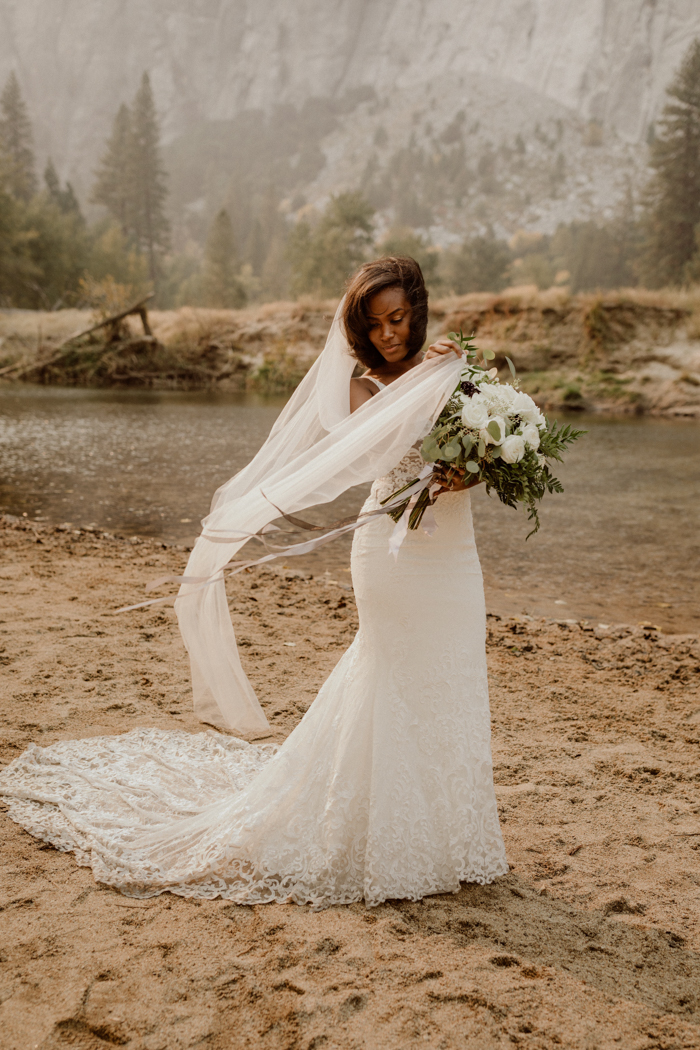 Nothing prepared us for the hike to Taft Point. Megan somehow turned my book-bag into a makeshift bouquet carrier, we bustled me dress and hiked for a mile or so through what had to be the most magical backdrop we have ever seen. One of our favorite images from the day had to be us in our wedding gear at the edge of the most spectacular cliff — Taft Point. We had already whispered it a million times that day but as we stood on the cliff taking in the moment I could tell we were both thinking it — "we did the right thing, for us."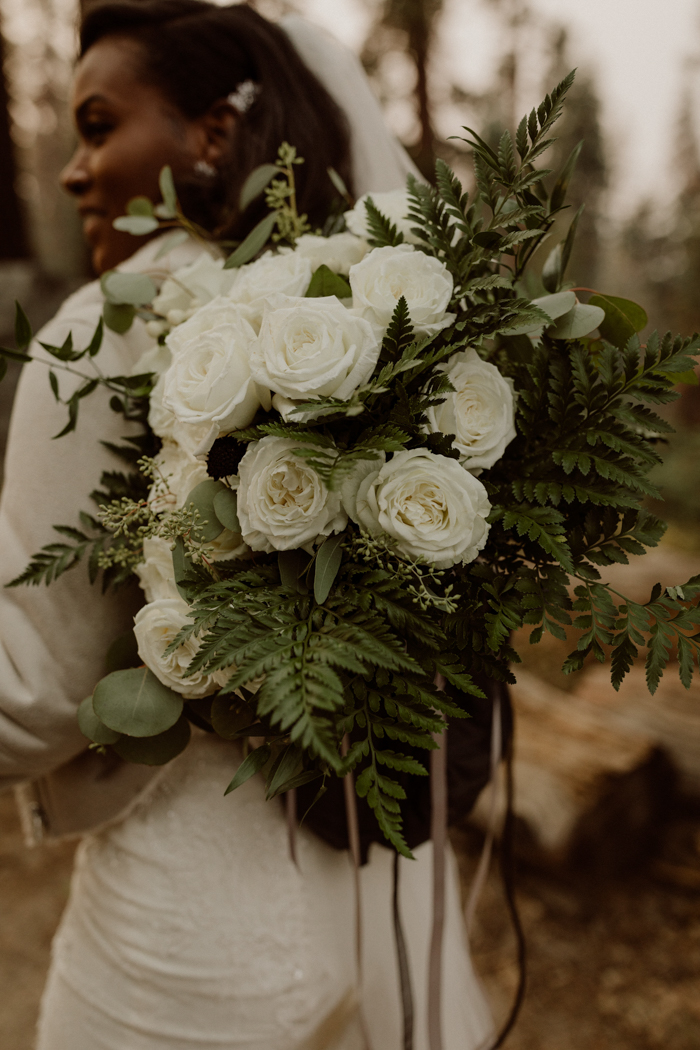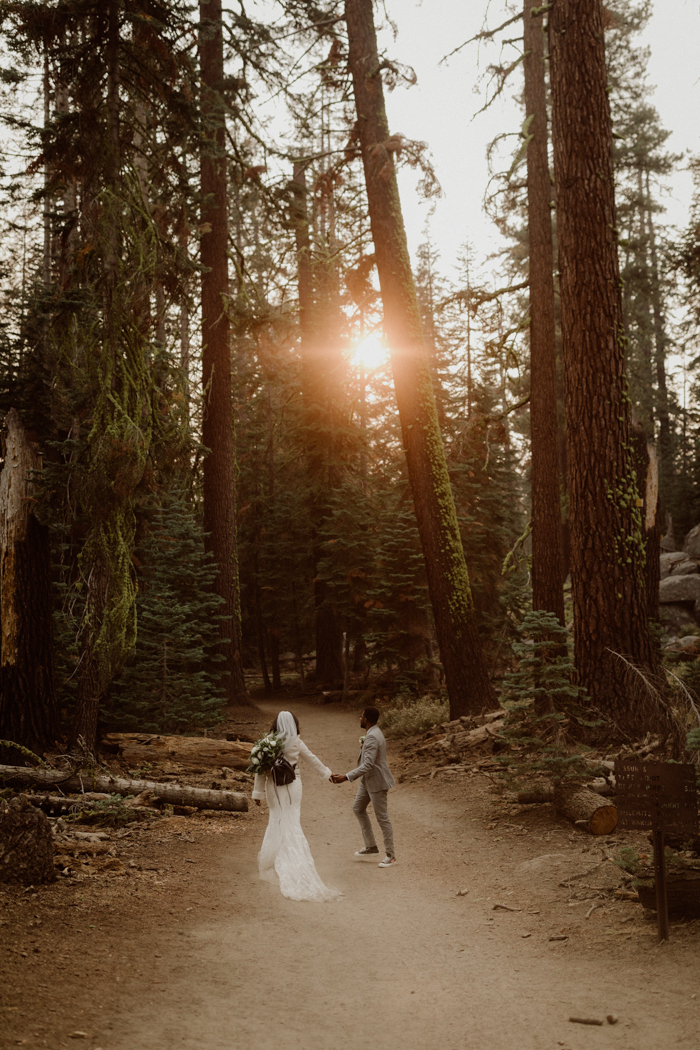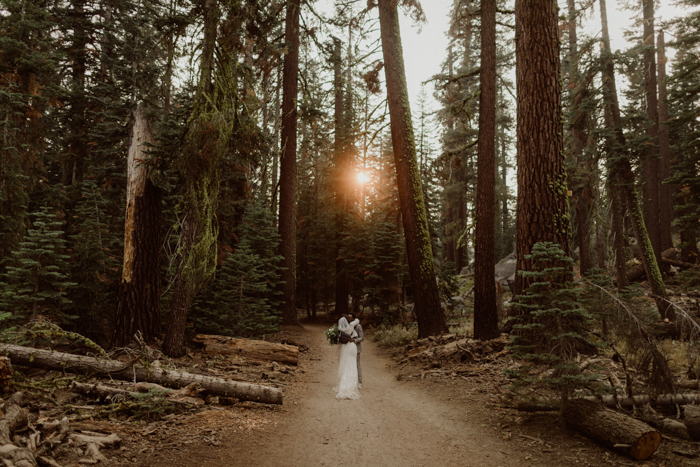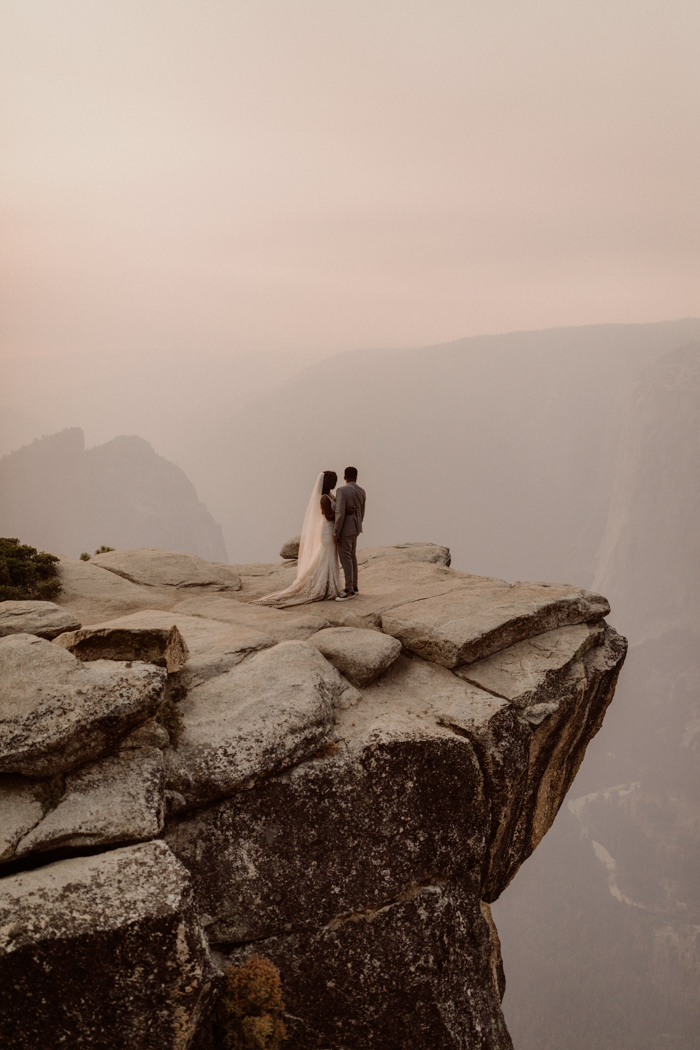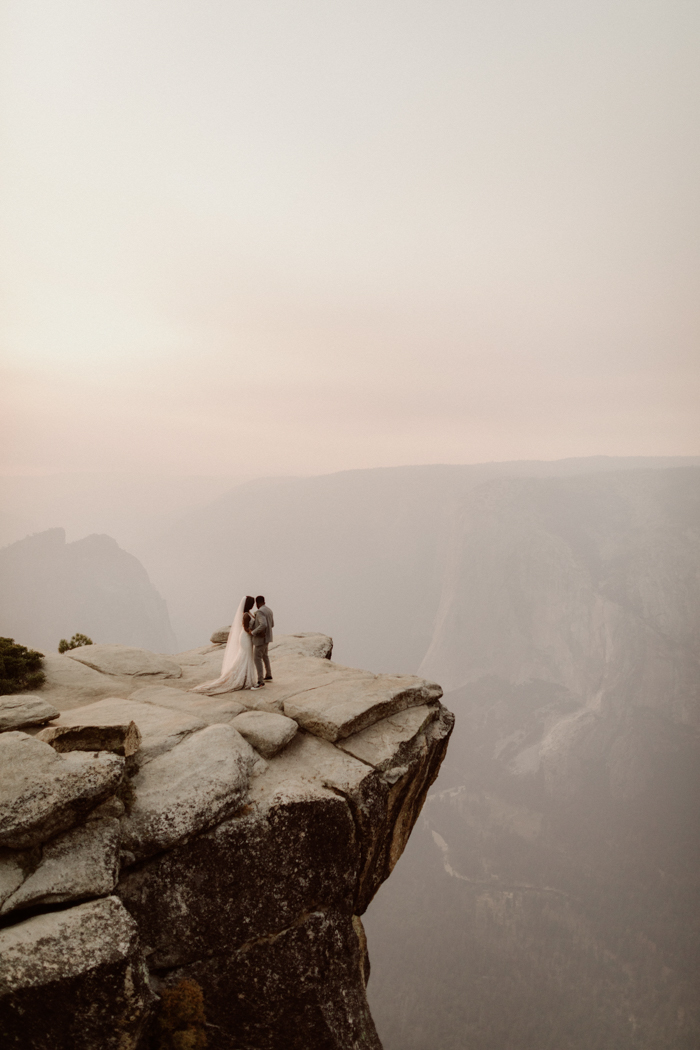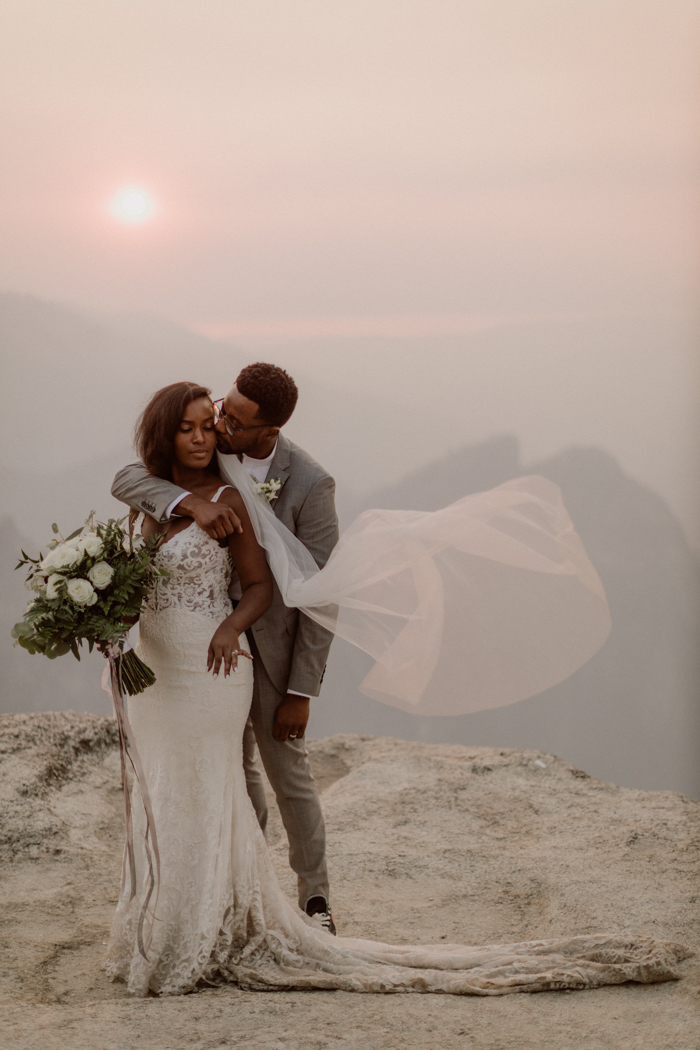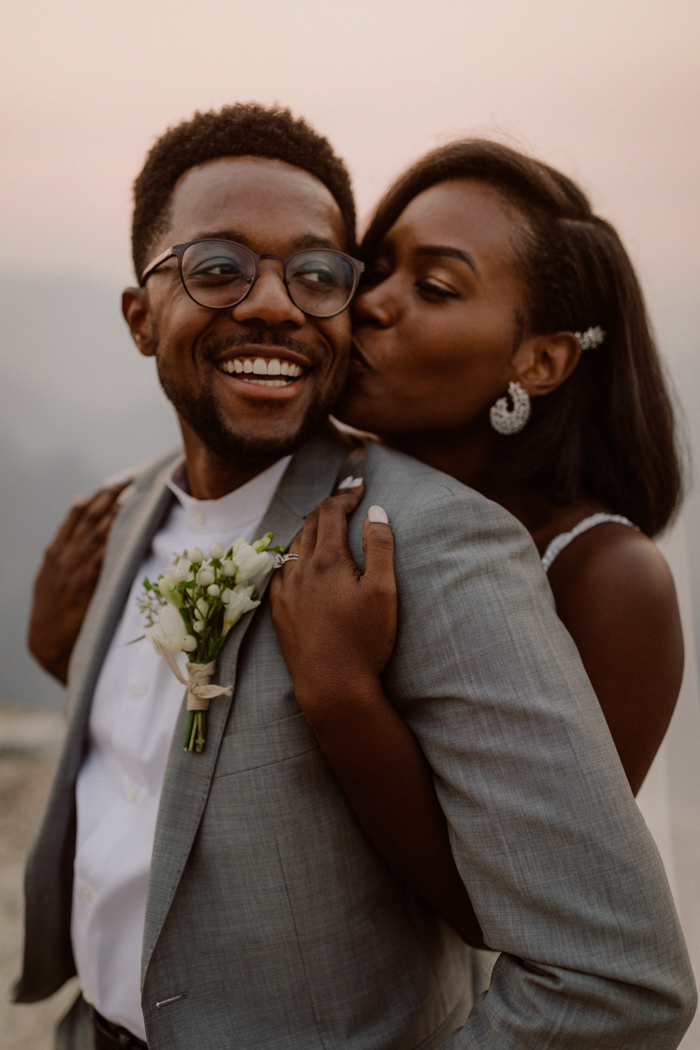 Outside of being very talented Megan and Nate were so gracious and kind. Megan somehow managed to help me with my dress and bouquet all day long whilst still snagging some of the most beautiful pictures. Nate somehow kept us on track with our Yosemite elopement outline and kept gently nudging us to get out of our comfort zones. Sending a huge thank you to them for giving us great direction but also allowing us to be ourselves.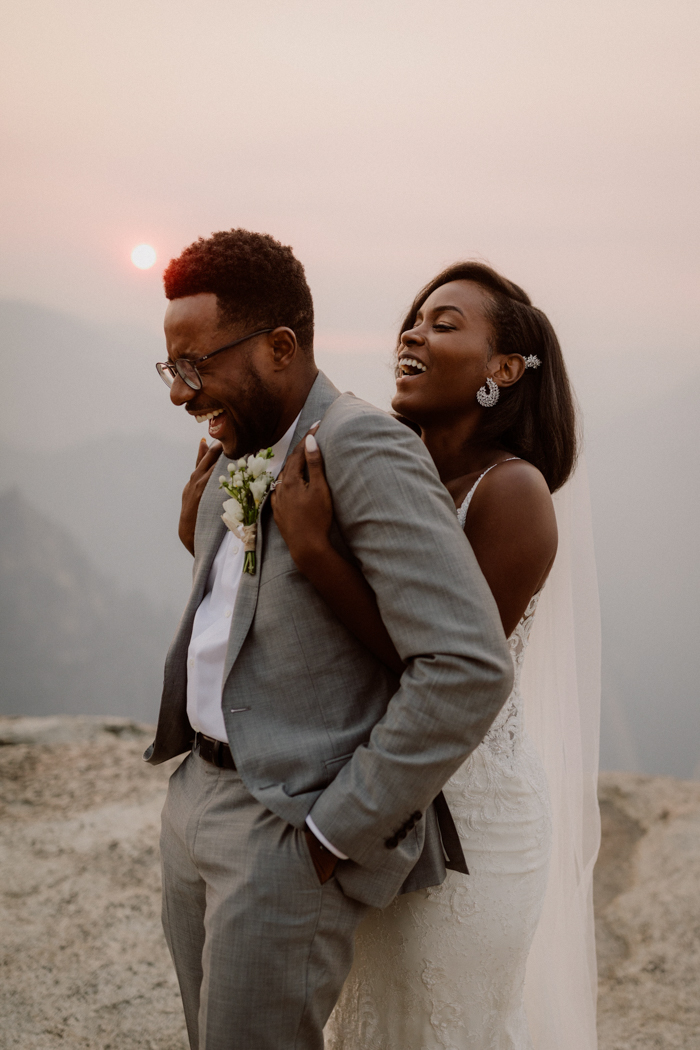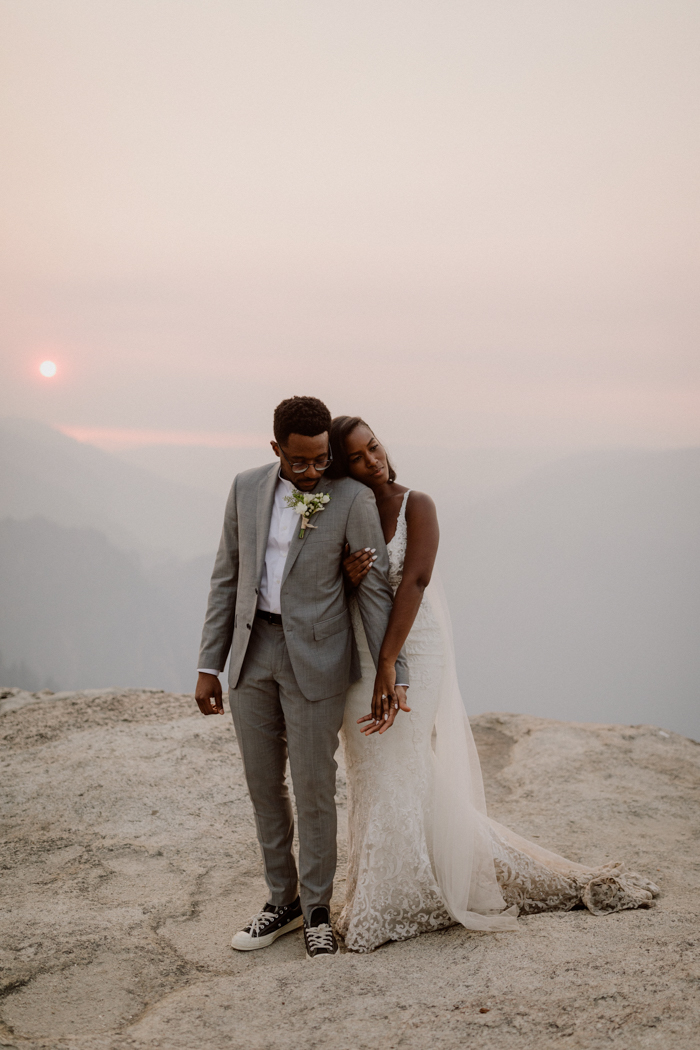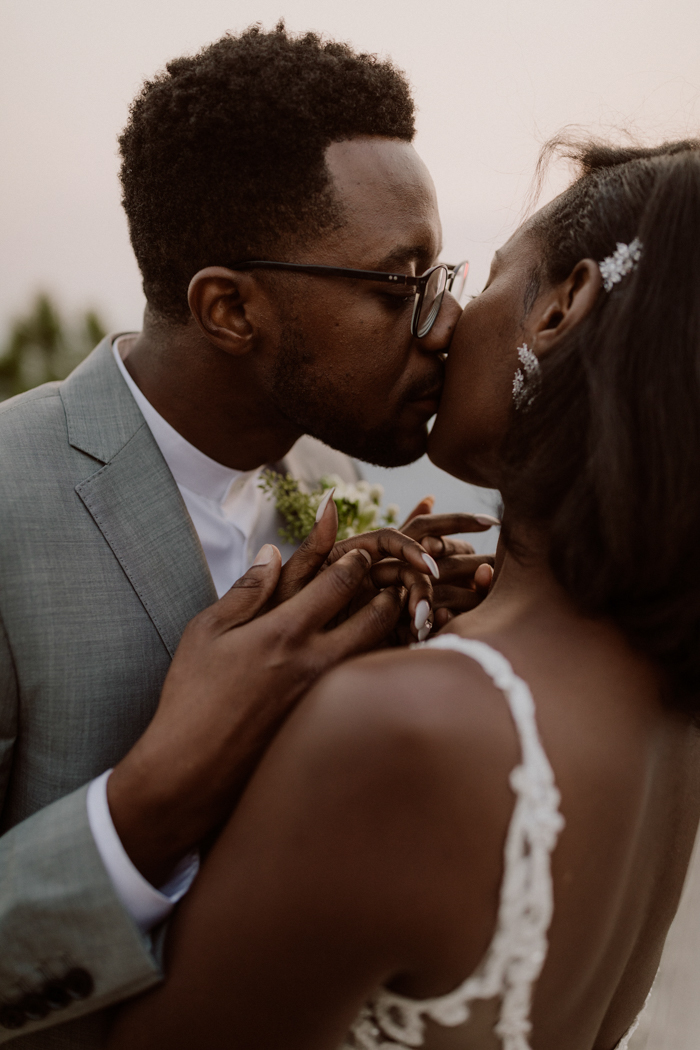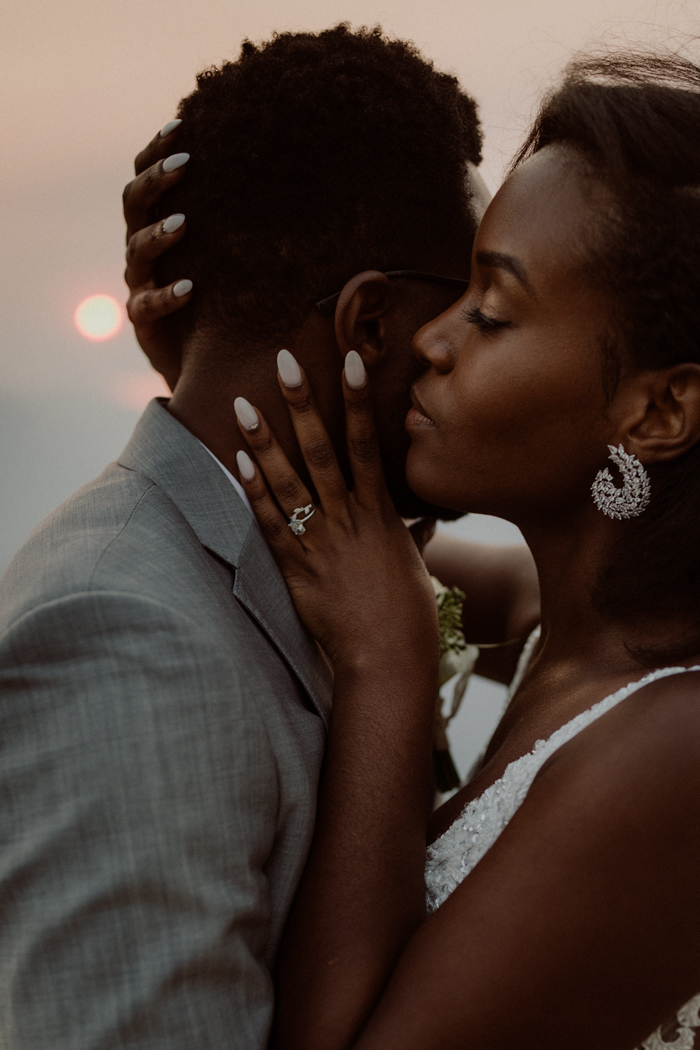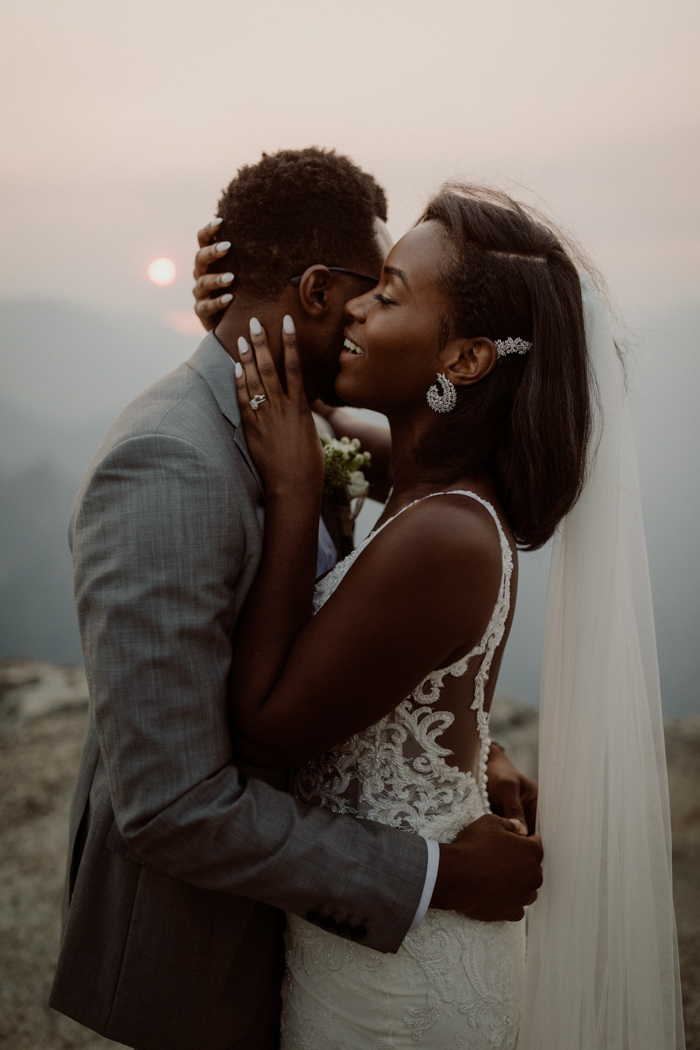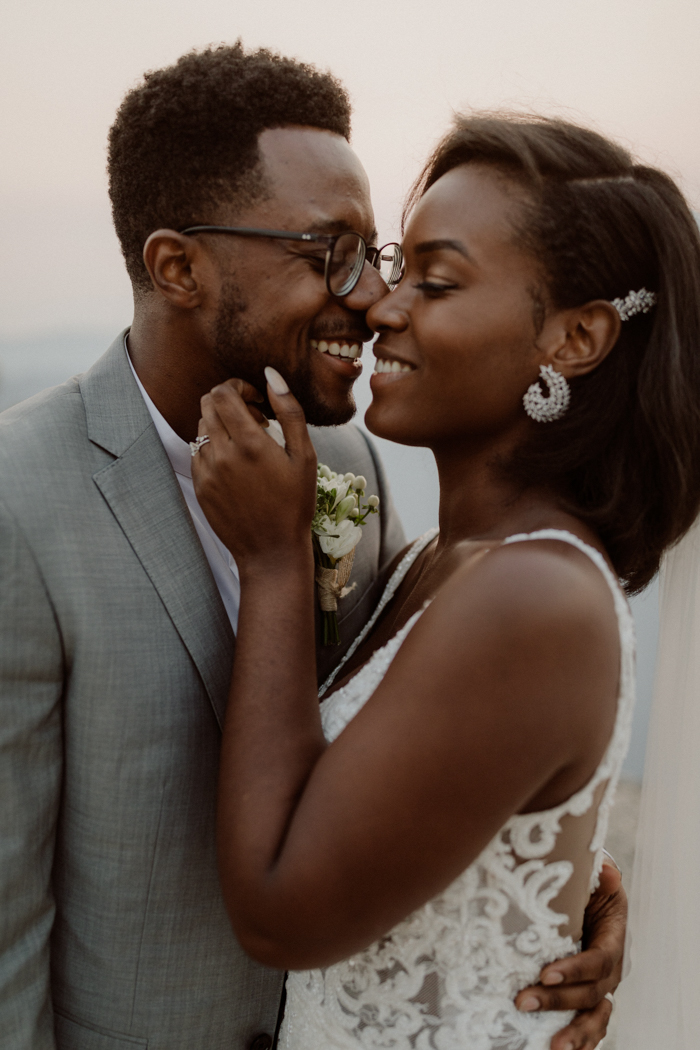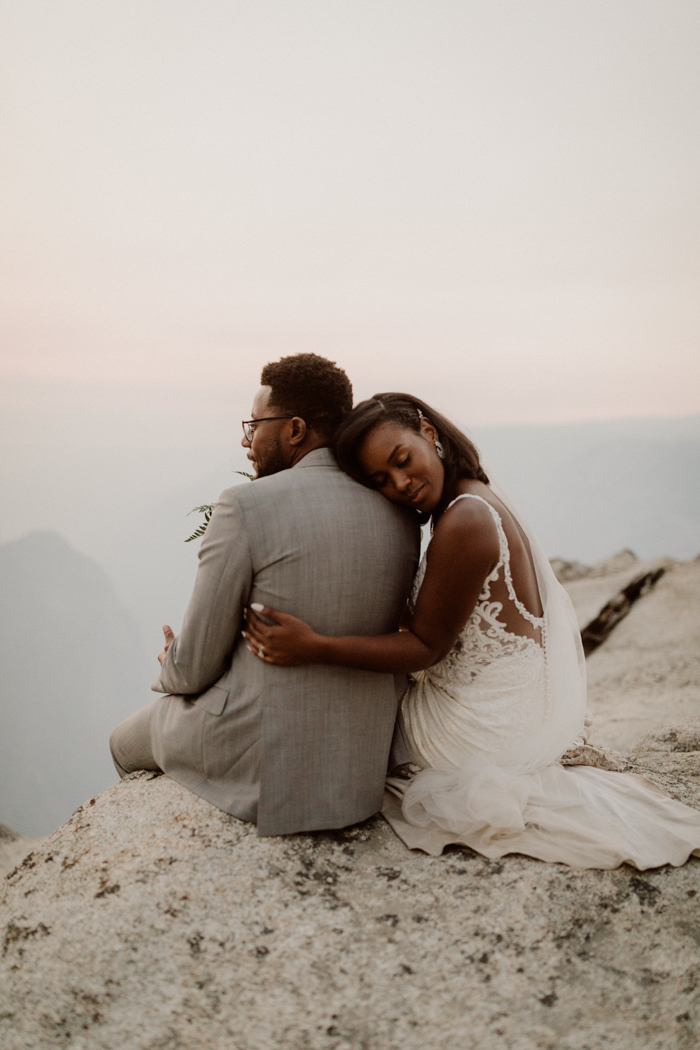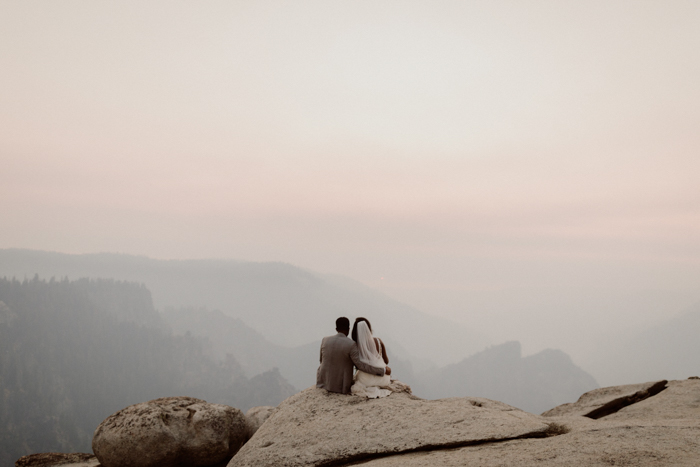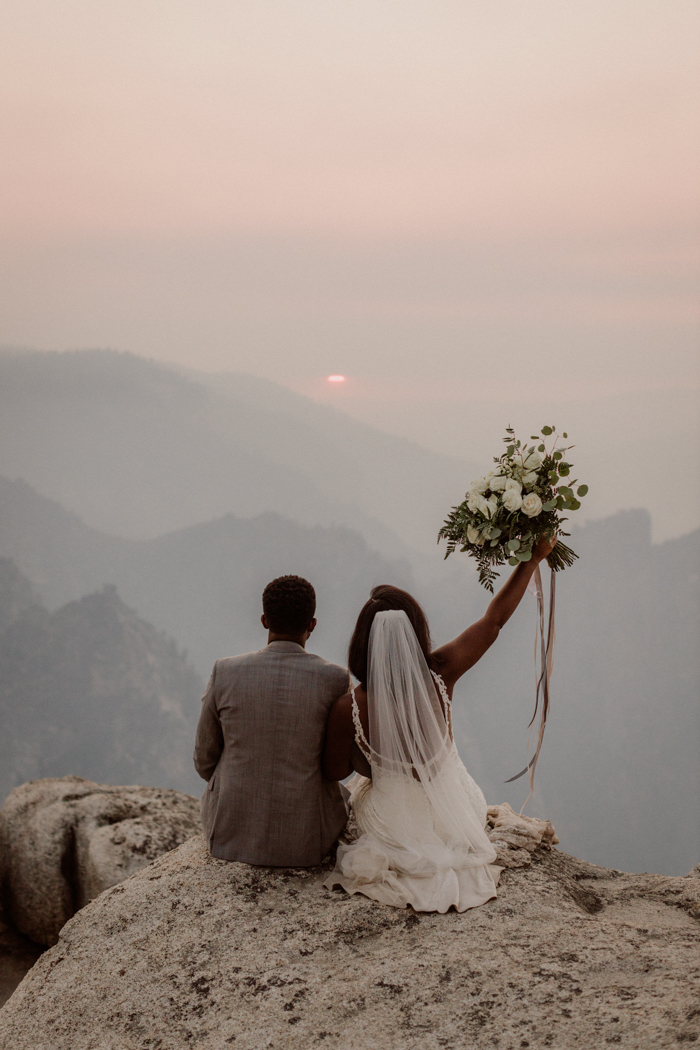 Congratulations, Chelsea and Carton, and many thanks to Cedar & Pines for sharing their day with Junebug! Does their day have you dreaming of your own adventurous Yosemite elopement?
RECOMMENDED READING: The Ultimate Guide to Planning an Adventure Elopement