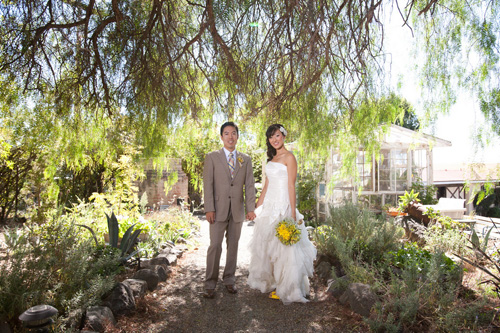 Today's sweet DIY wedding comes from a crafty bride and determined groom, Irene and Walt. Walt revived the oft-neglected art of courtship and spent months wooing Irene with random acts of sweetness including pineapple deliveries to her front porch and her favorite candy Fed-Exed to her office. Originally hiking buddies, she said she made him "climb even steeper trails to my heart on his hike up romance mountain". Eventually reaching the peak, Walt's reward was a totally smitten Irene! The two have been sharing adventures ever since.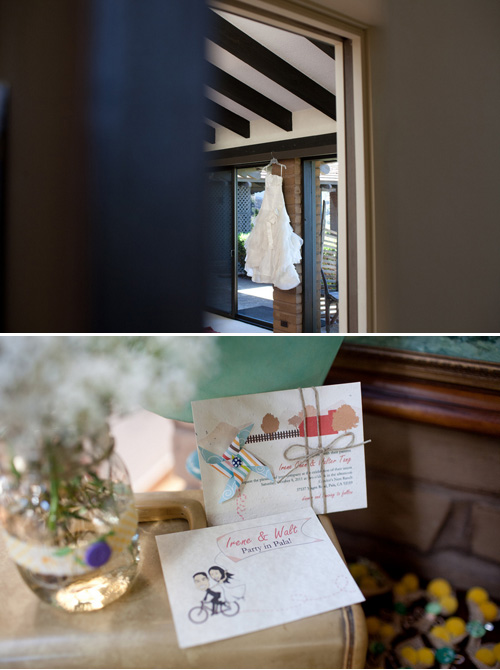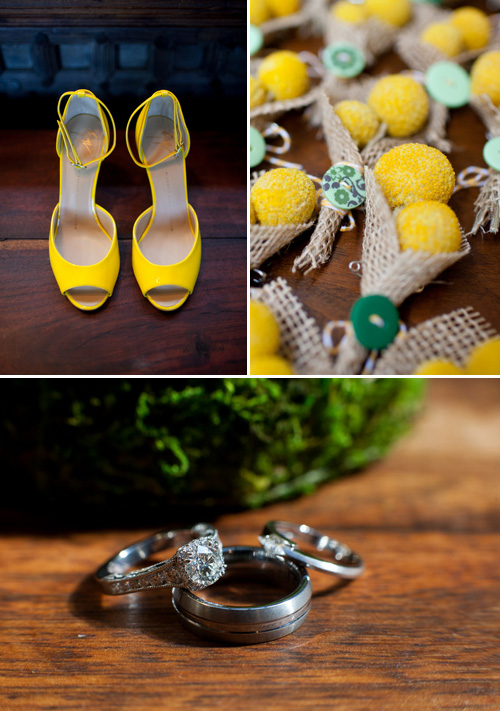 The Goals: Irene and Walter always dreamed that their wedding would include a natural outdoor setting; rustic, vintage touches; warmth, laughter and serenity. The couple fell in love with the Condor's Nest Ranch for its picture-perfect setting, gorgeous big red barn, and view of their beloved San Diego. Also on their wish list was a reception dinner filled with comfort-food and a hot grill, which they complemented with signature cocktails named for the Condor's Nest and it's beautiful barn.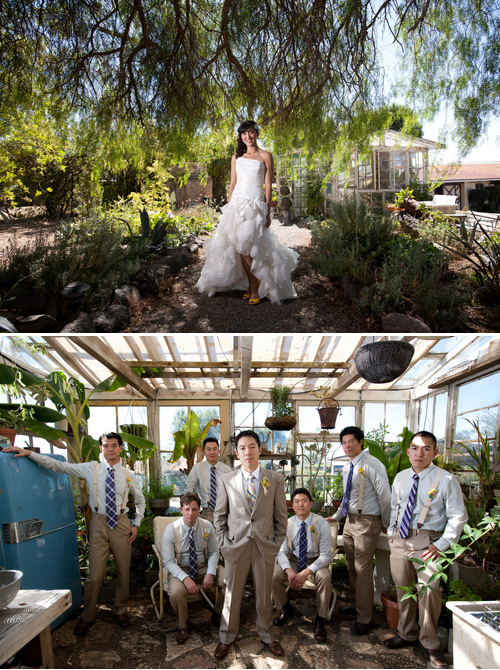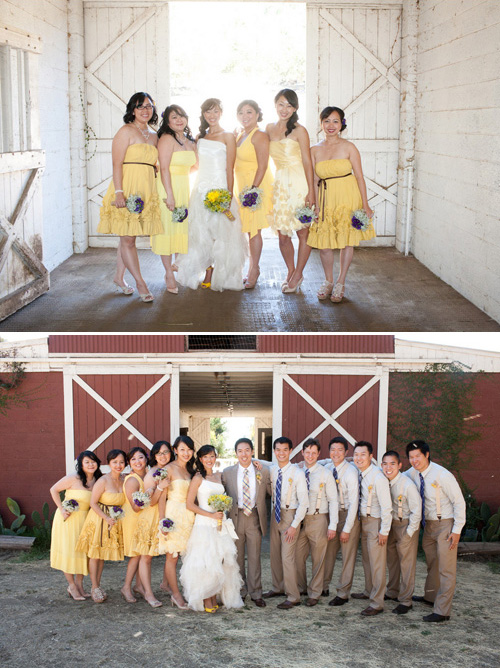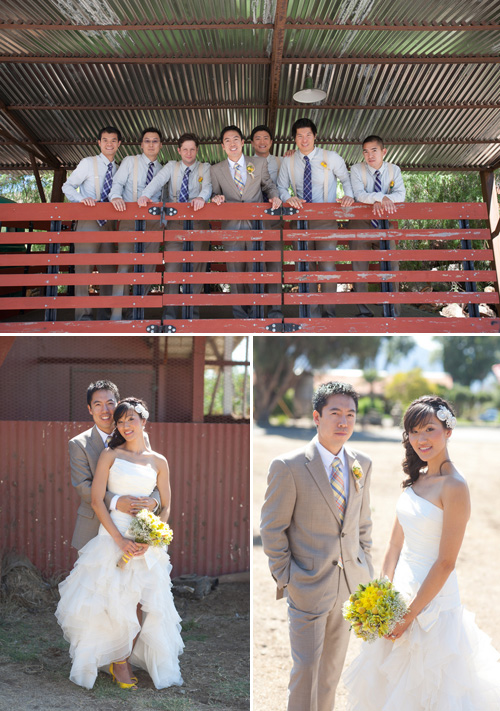 The Design: Irene and Walt loved crafting and creating for the wedding, and it evolved into a huge DIY project for them. They now have special memories of fun weekends spent cutting, gluing, planting, and folding with their wedding party. The couple used pinwheels as a design element that ran through the whole event, from a cheery greeting for guests to aisle decor and centerpiece accents. They love recycling and re-purposing, so they used well-loved blackboards, mason jars, and buttons as decorative accents. Irene spent a lot of time finding the perfect vintage-inspired fabrics to cover the hay bales that the guests sat on for the ceremony in lieu of chairs.
The Look: Irene's Cymbeline wedding dress was romantic and fun, with a modern silhouette and ruffled hi-low hem that provided a view of her darling bright yellow shoes. She accessorized with a sparkly Twigs and Honey headband and beautiful yellow wildflowers. Her maids wore sunny yellow dresses and more ruffles! Walt's cotton plaid tie and summer suit perfectly complemented Irene's casually sophisticated look.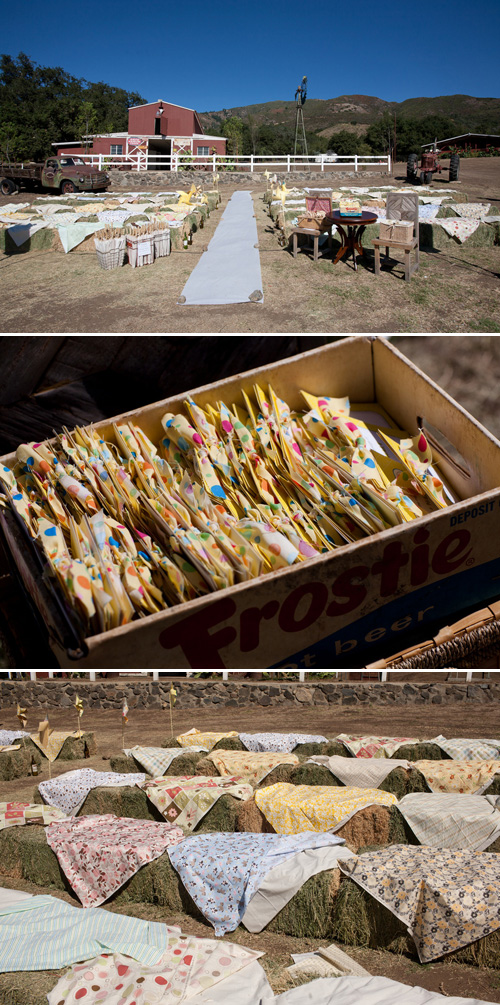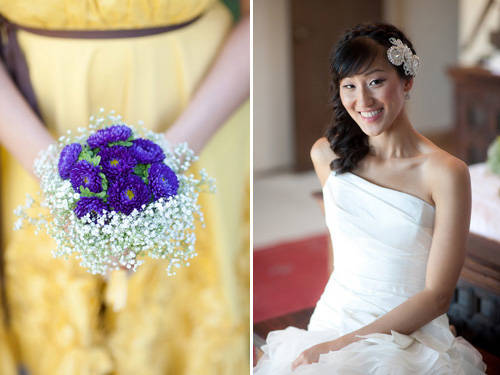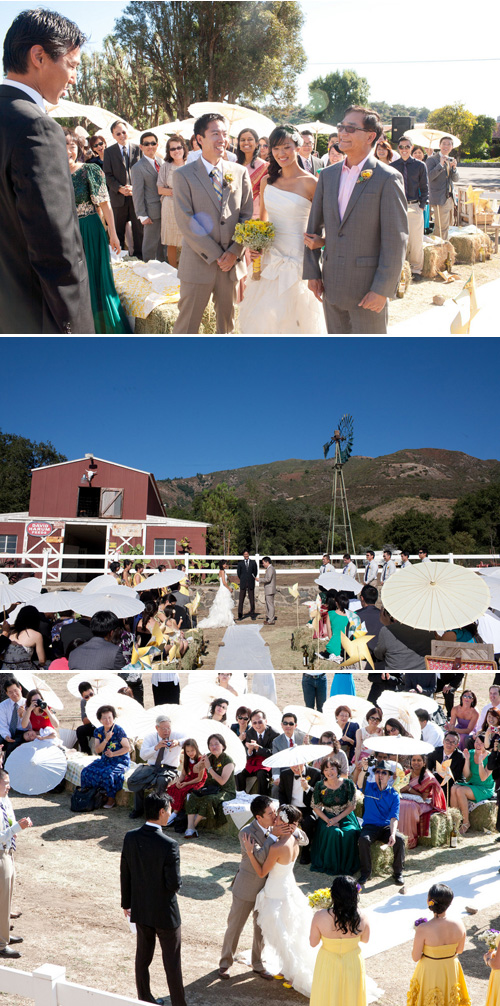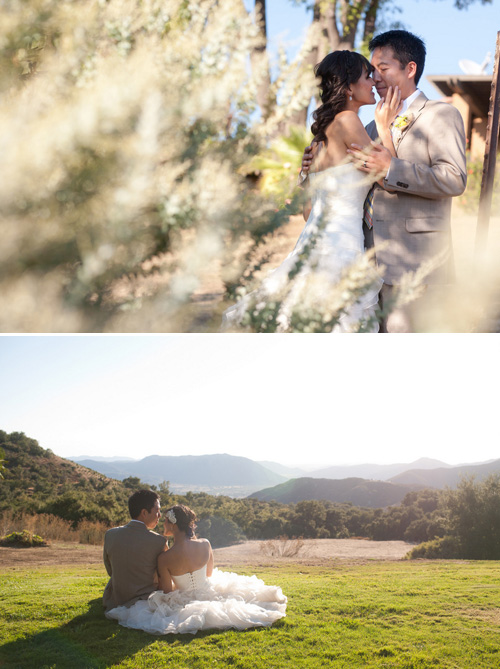 The Moments: Irene and Walt treasure the photos and videos of their wedding, because the most amazing day of their lives just flew by so quickly. Laughter and joy from their loved ones seemed to surround them and they loved surprising people with all of the thoughtful touches they had created for the day, which included a fantastic first dance performance…a hip-hop styled mash-up of J. Lo's "On The Floor" and Frank Sinatra. The quirky touches Irene and Walt added to a sophisticated event were just so perfectly them.
The Pros: To learn more about all the professionals that helped bring Irene and Walt's vision to life, please visit their page in our Real Wedding Library!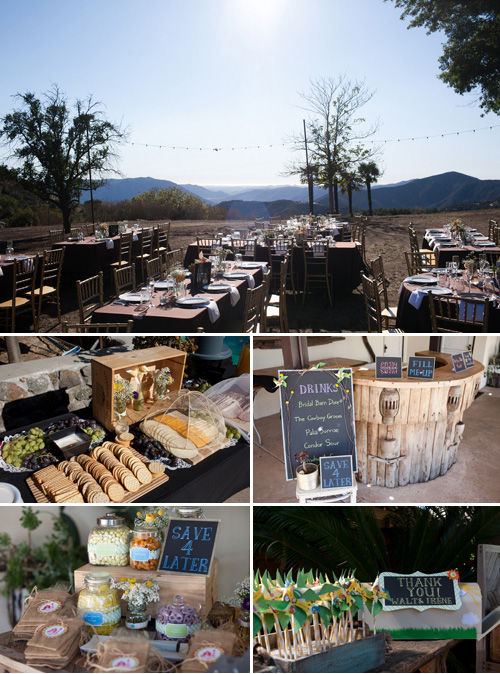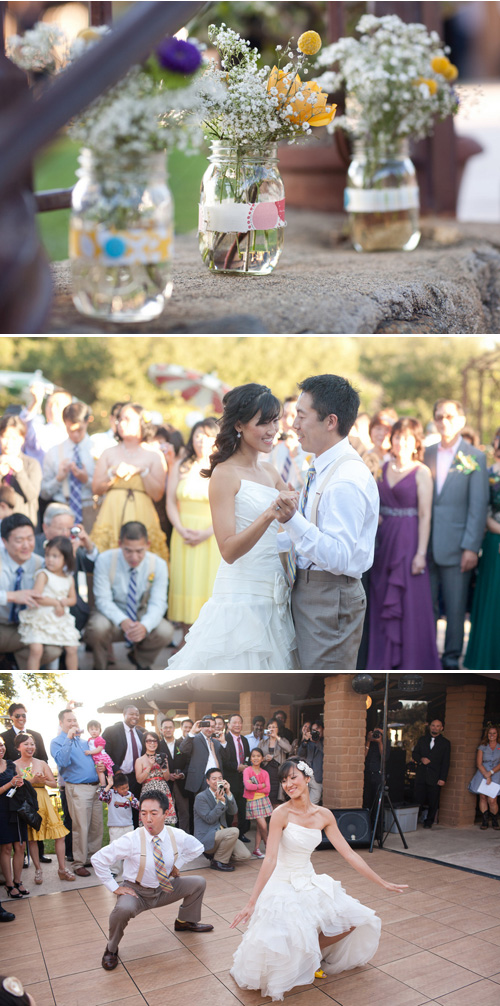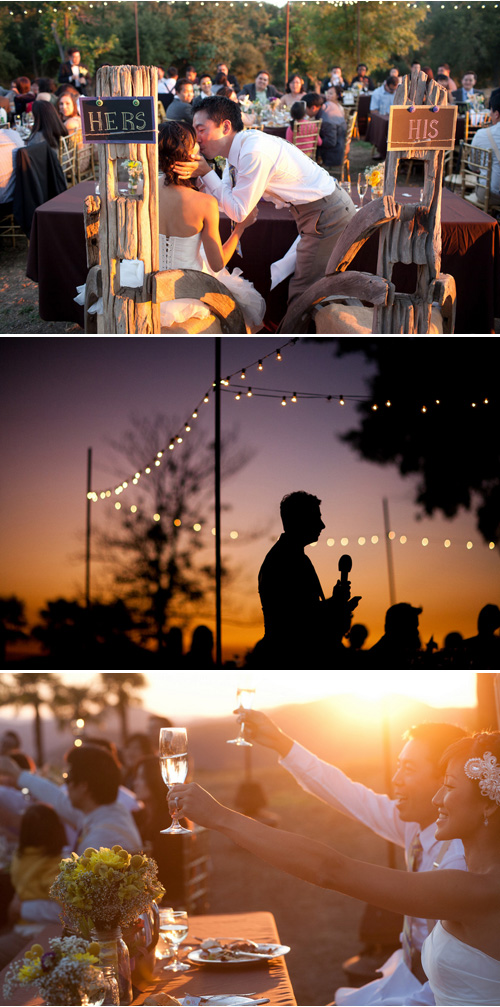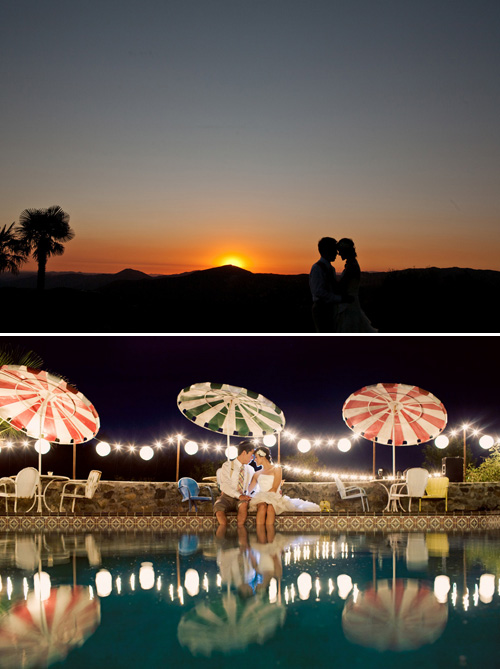 Irene and Walter, thank you so much for sharing your sunny, fun day with us! You did an extraordinary job creating a day that was both beautiful and meaningful. Best wishes in your new life together!
Please check out Irene and Walt's Real Wedding Page for a complete list of all of the talented professionals that helped make this day amazing!
To plan your own wedding in Seattle or Southern California, check out our Plan Your Wedding Hotlists. To find a dream wedding photographer and planner for your wedding anywhere in the world, don't miss our World's Best Wedding Photographers Hotlist and World's Best Wedding Planners and Designers Hotlist!