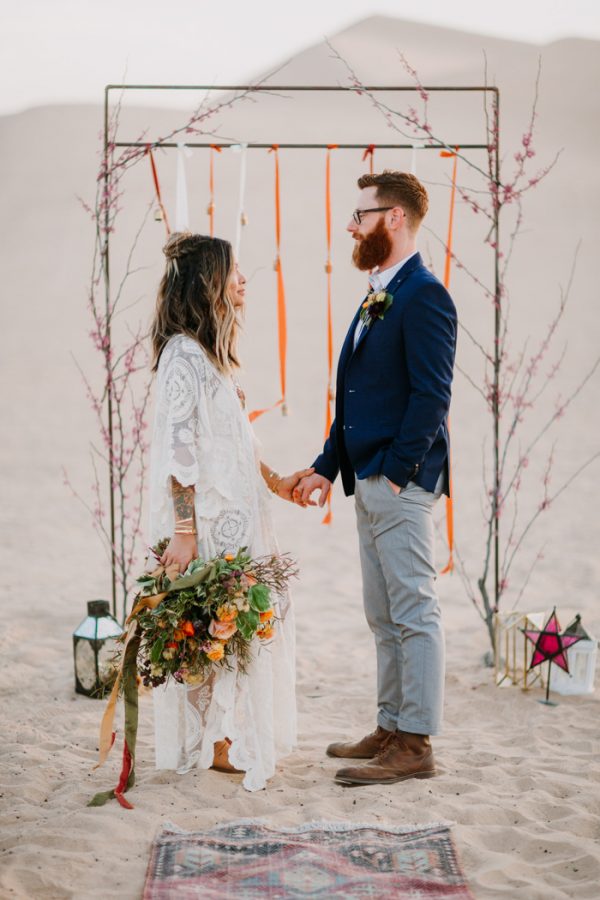 What happens when you mix a bohemian and Moroccan vibe with hints of vintage flair? Absolute magic. When Let's Frolic Together shared this styled Algodones Dunes wedding shoot with us, we couldn't help but get excited over the desert backdrop, stunning florals, and alternative bridesmaids bouquets – hello, tambourines! There is so much detail and inspiration in these images that it makes us want to pack our bags and head to the nearest desert!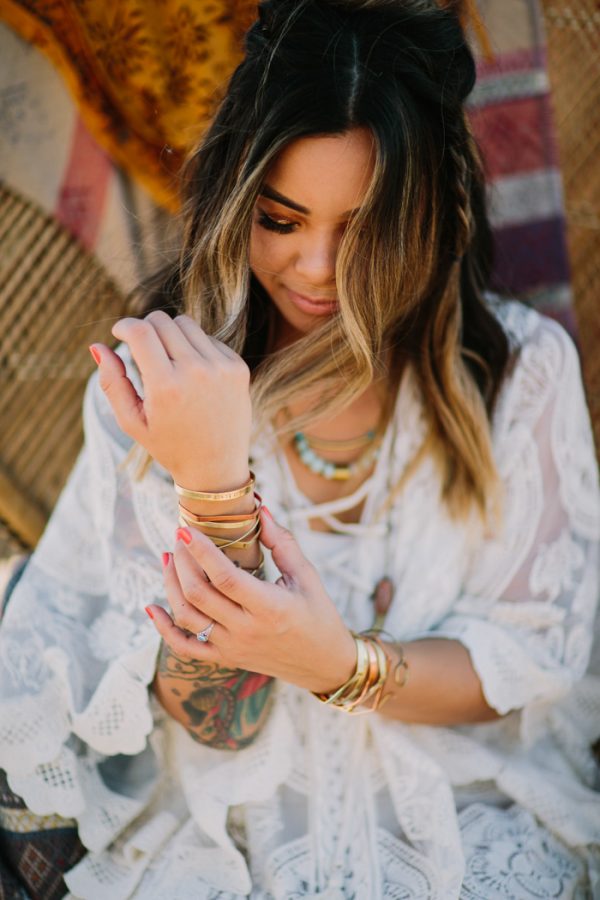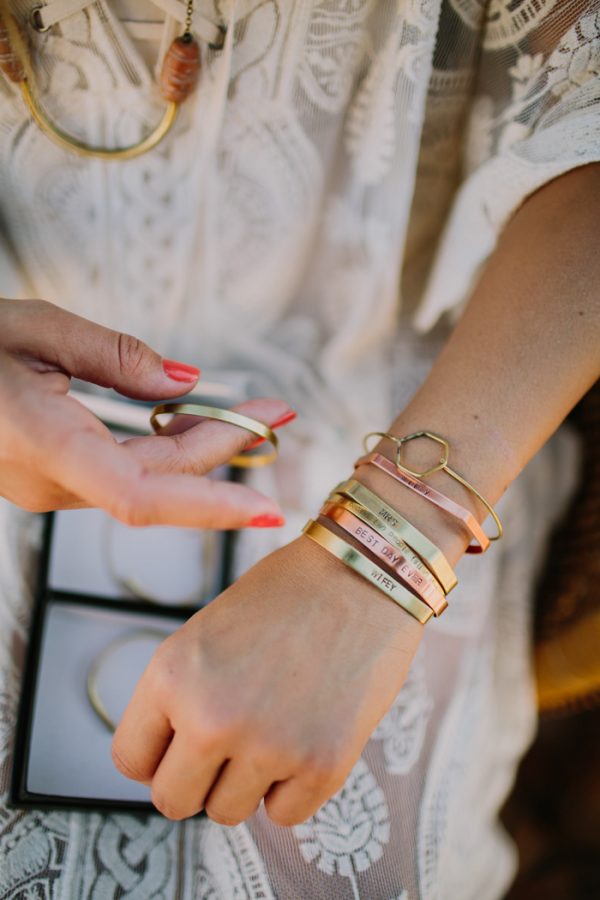 From the Photographer: We gathered inspiration from the Sahara Desert with colorful, soulful tinges of Moroccan flair and bohemian carefree attitude.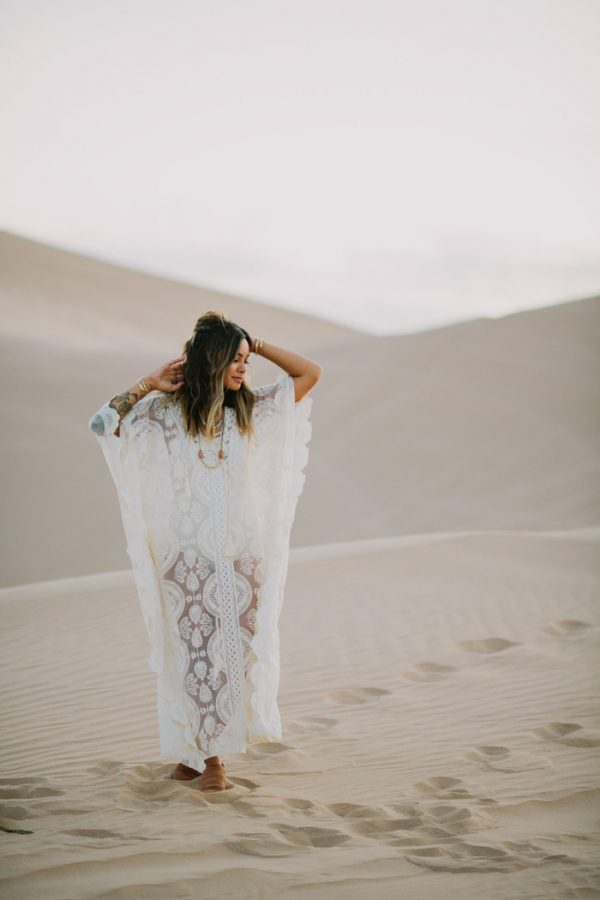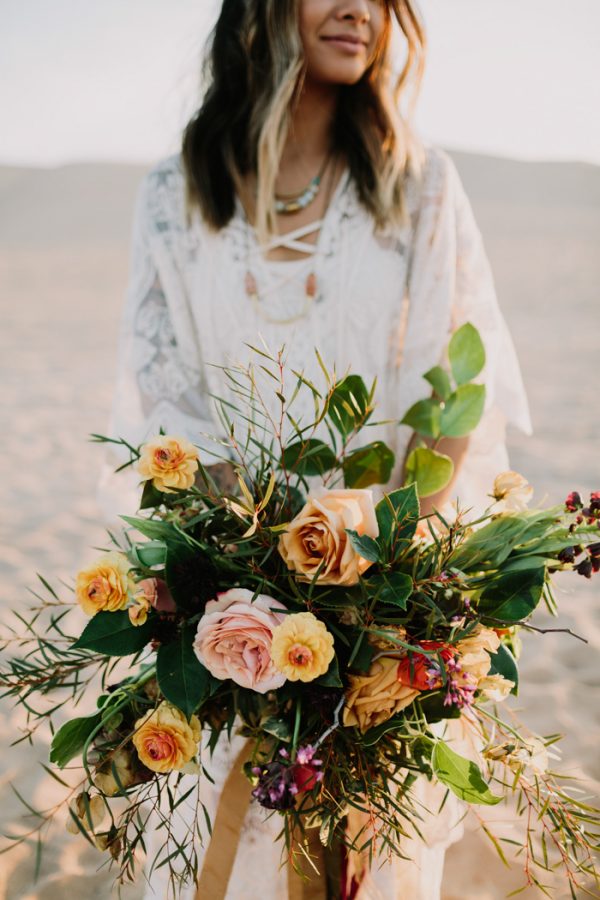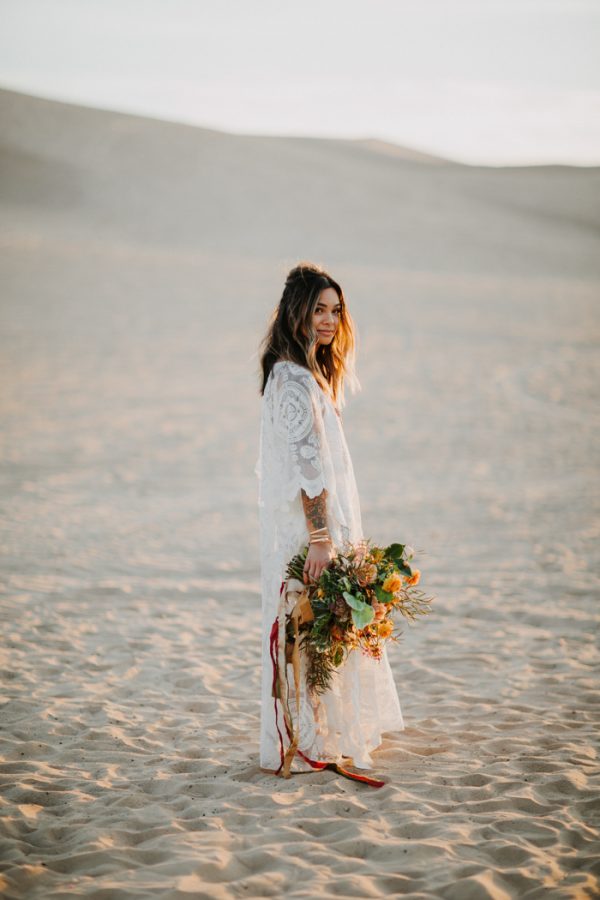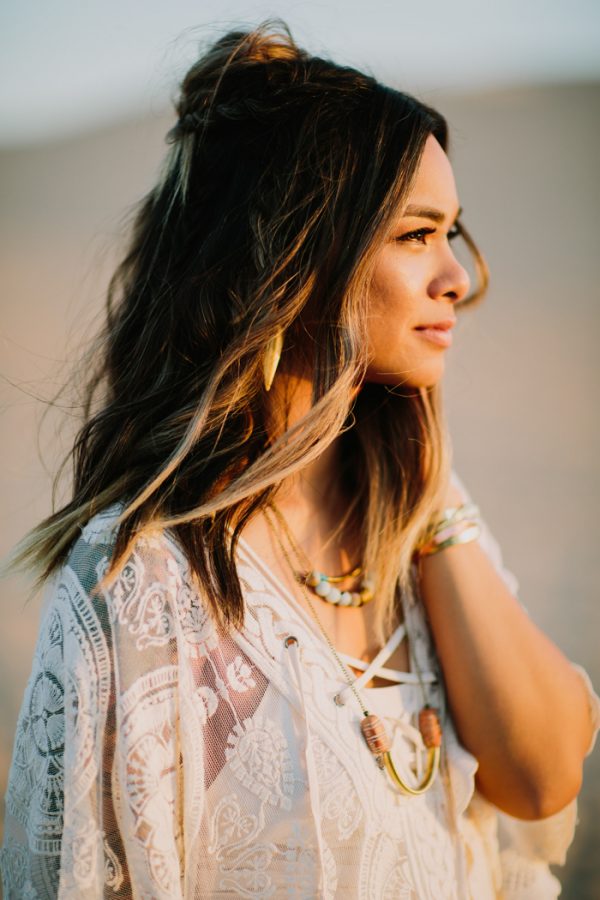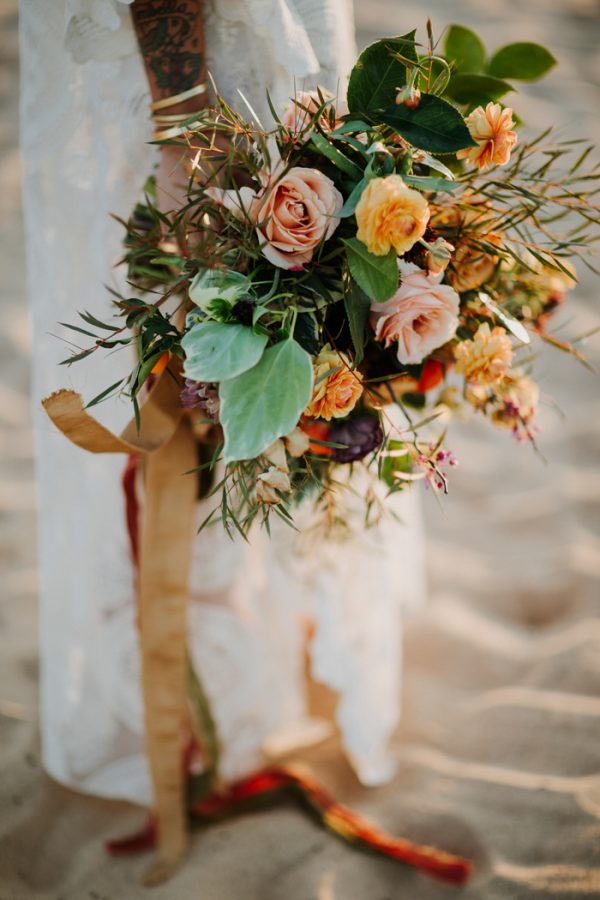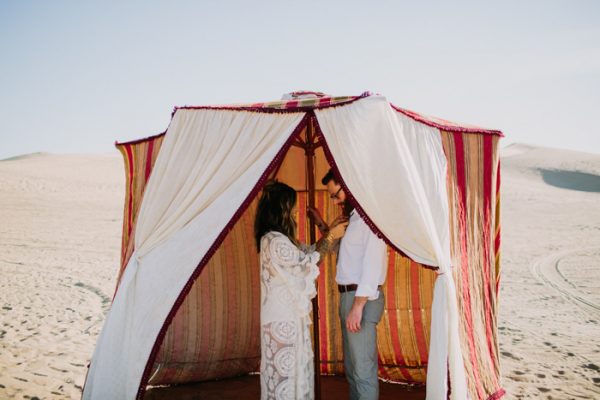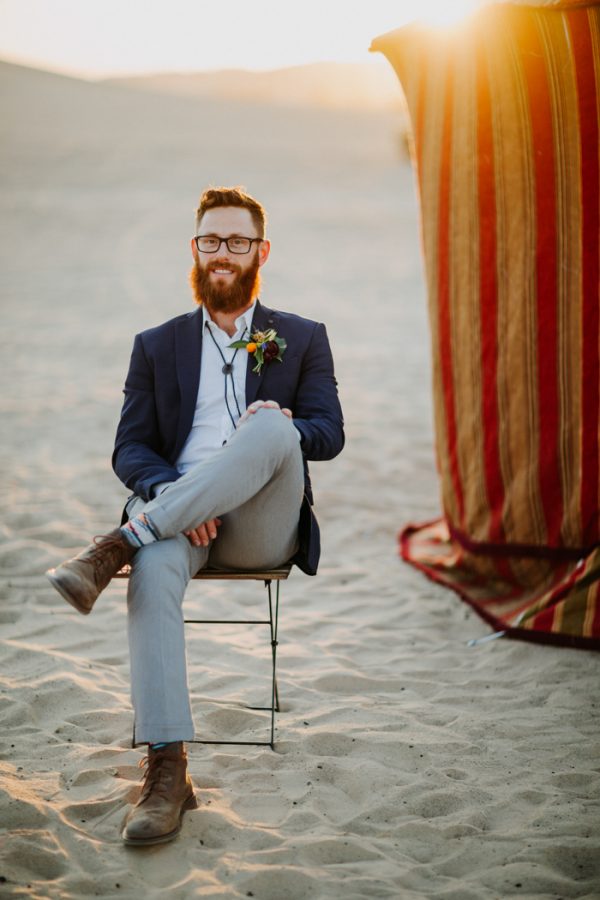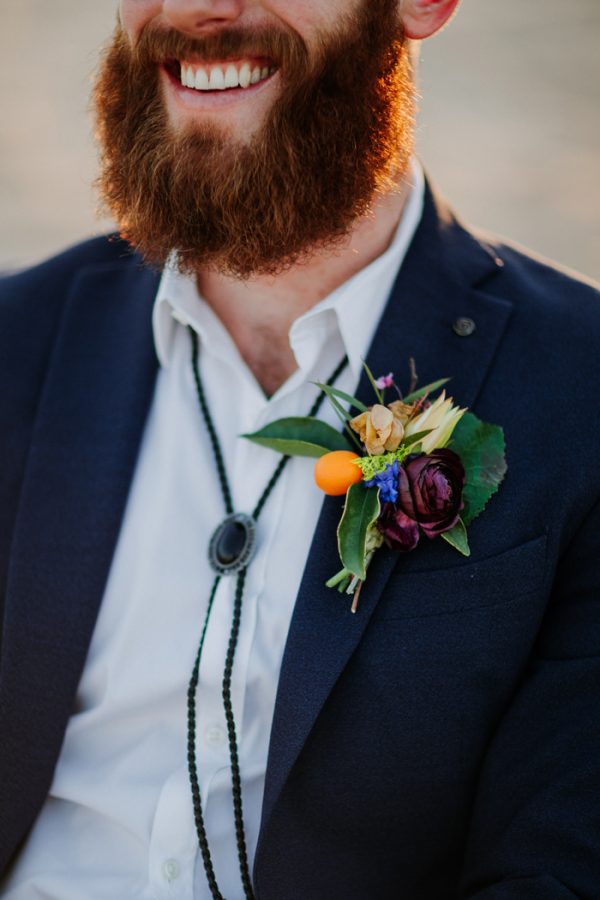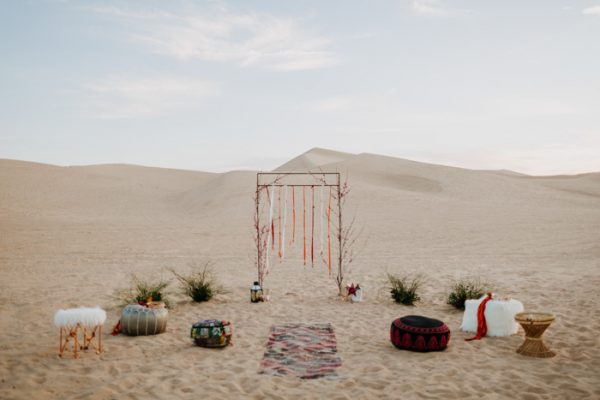 Our couple in a bolo tie and flowing loose lace dress, our ceremony backdrop of ribbons and bells, tambourines instead of bridesmaids bouquets, and Moroccan poofs and rugs for ceremony setting – so much desert magic!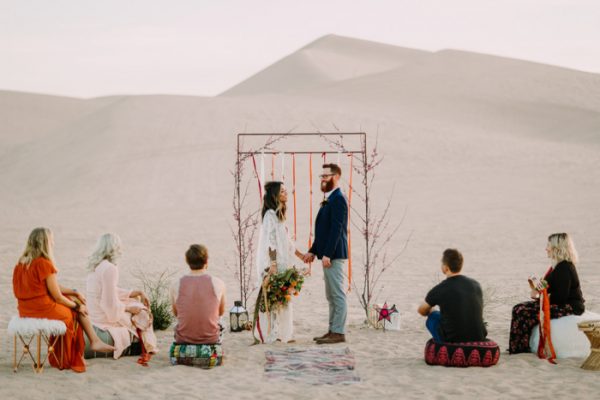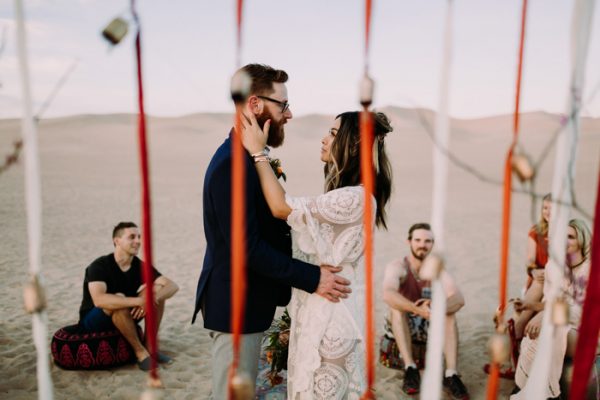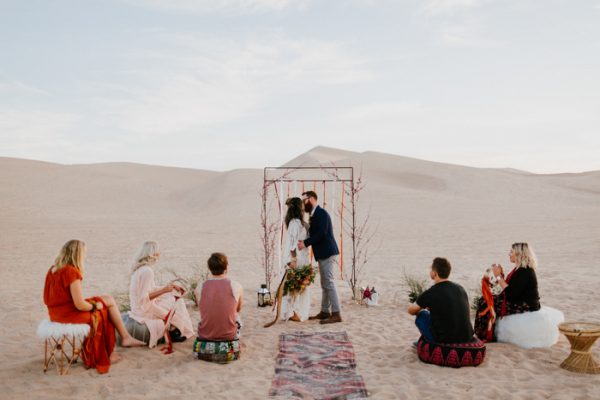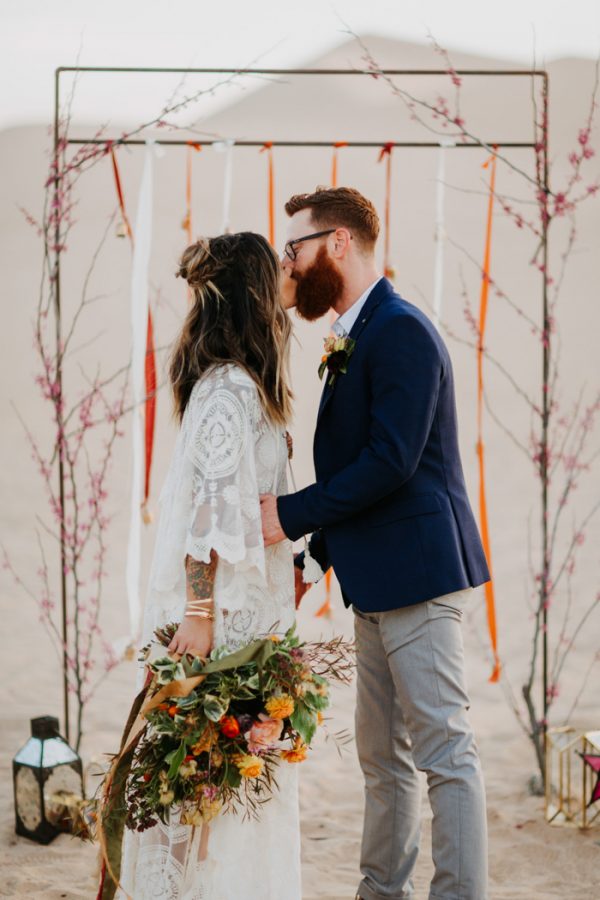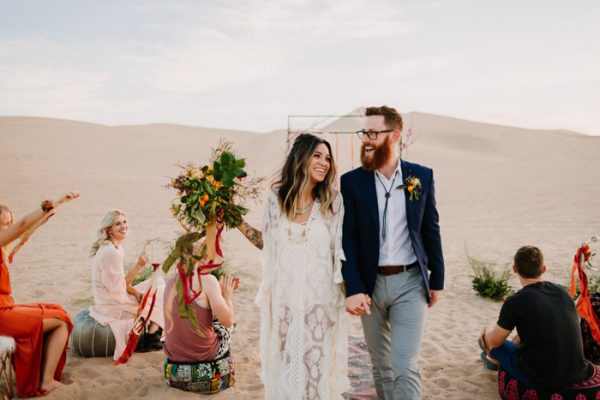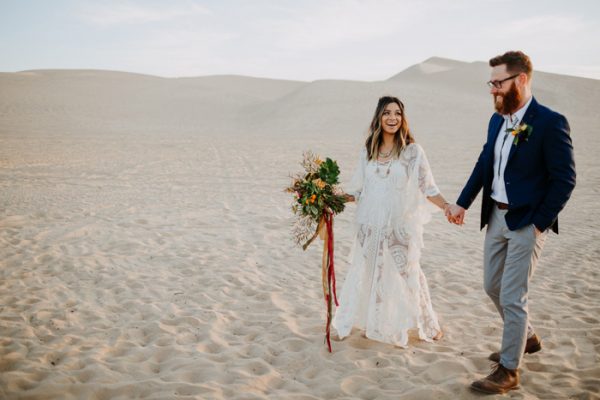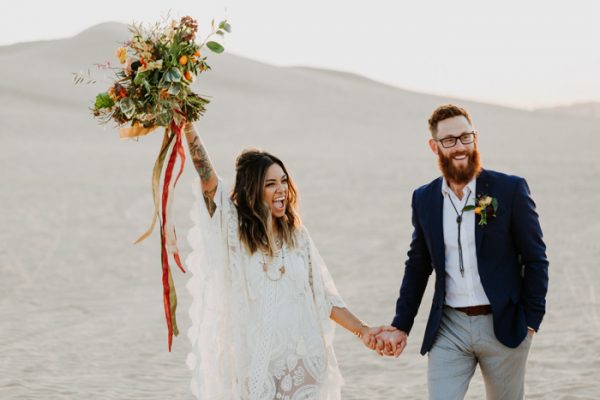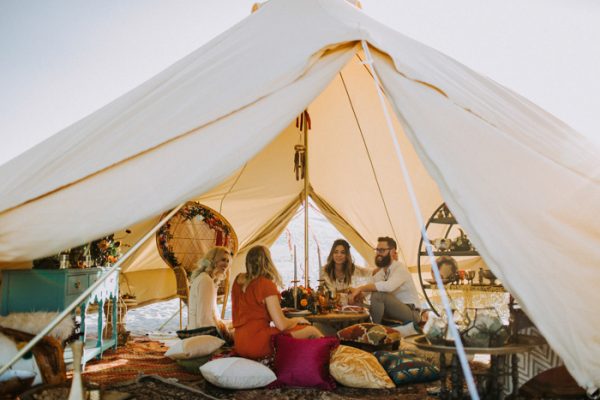 Extra special features included the giant 20 foot tent where we set up a main reception camp, a central table filled with golden details, ceramic plates, and corduroy napkins, and wooden wind chimes as place settings. We used fruits and nuts as core inspiration for style, with brass and glass for days. Our wedding party celebrated, goblets in hand, in a boho dreamland.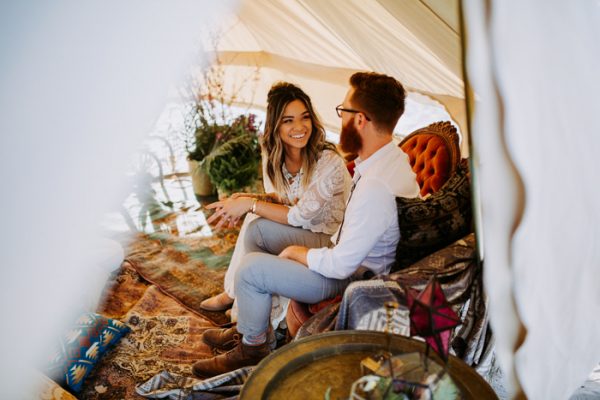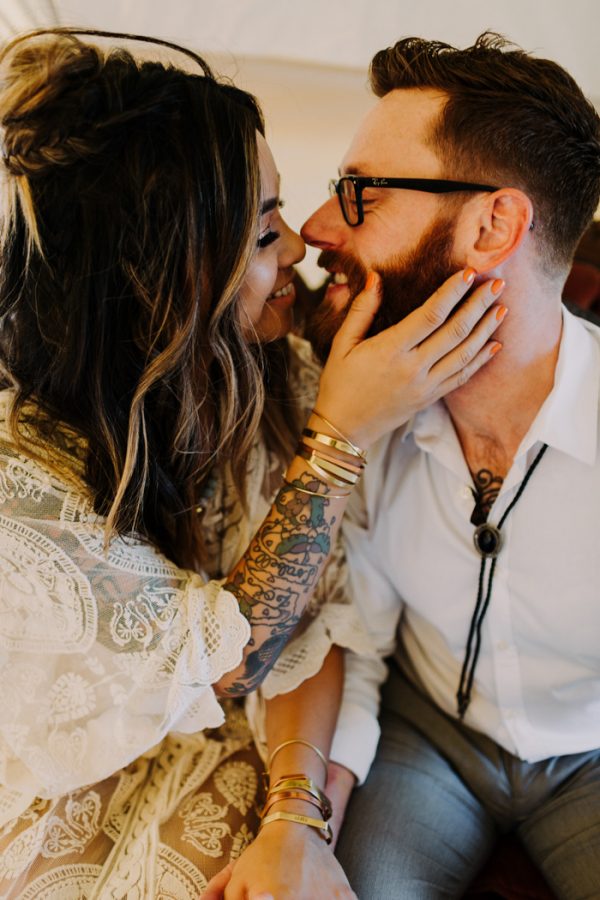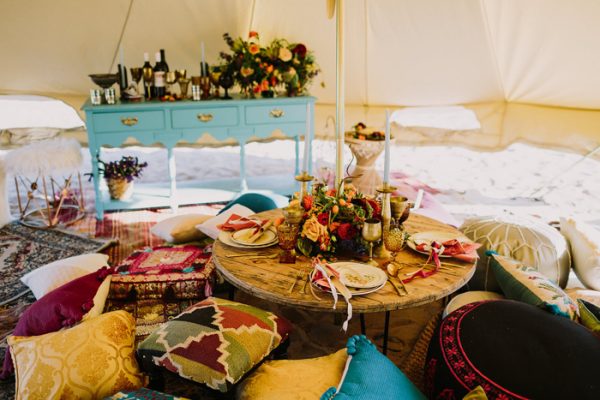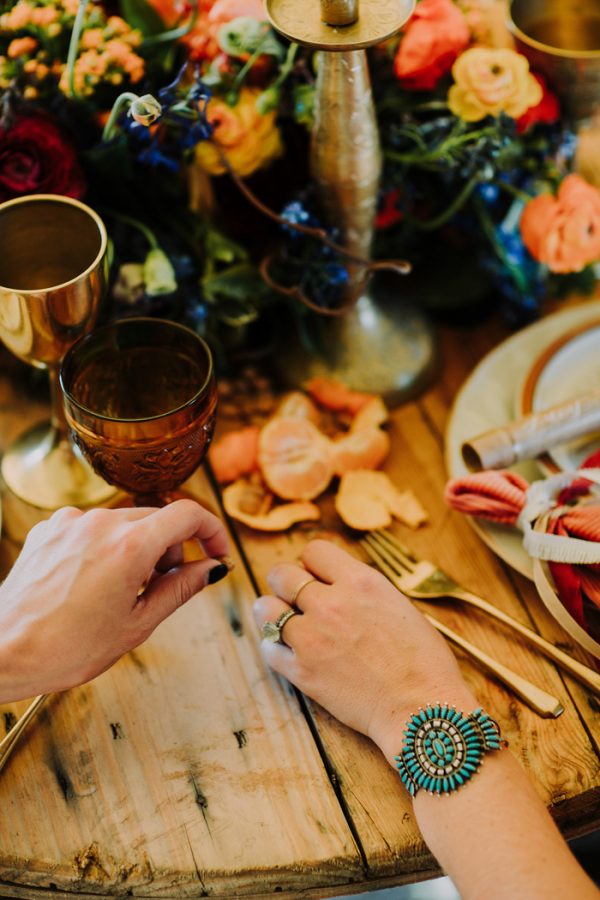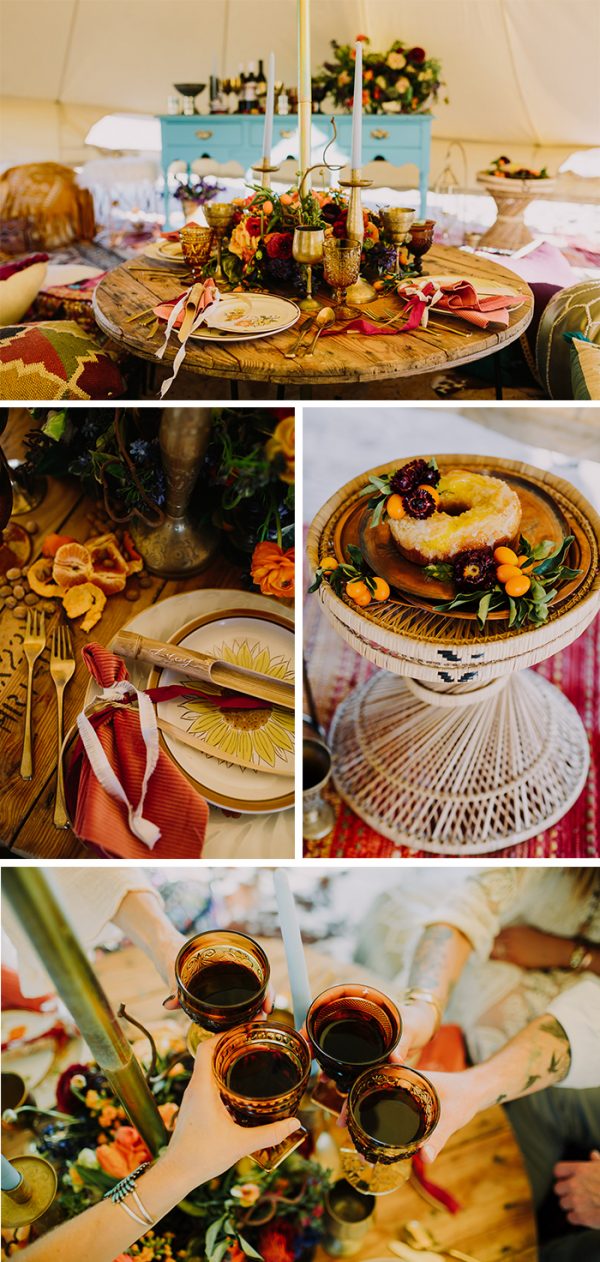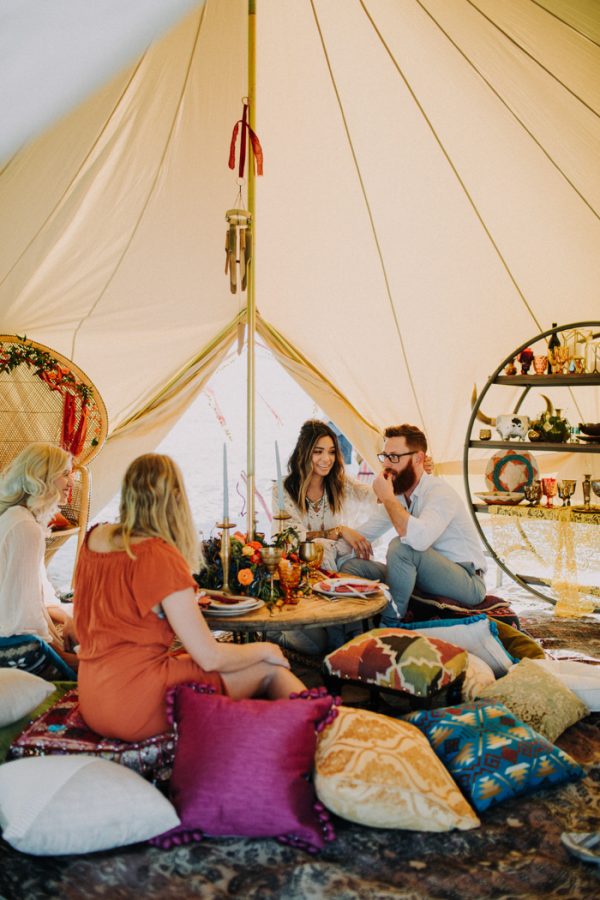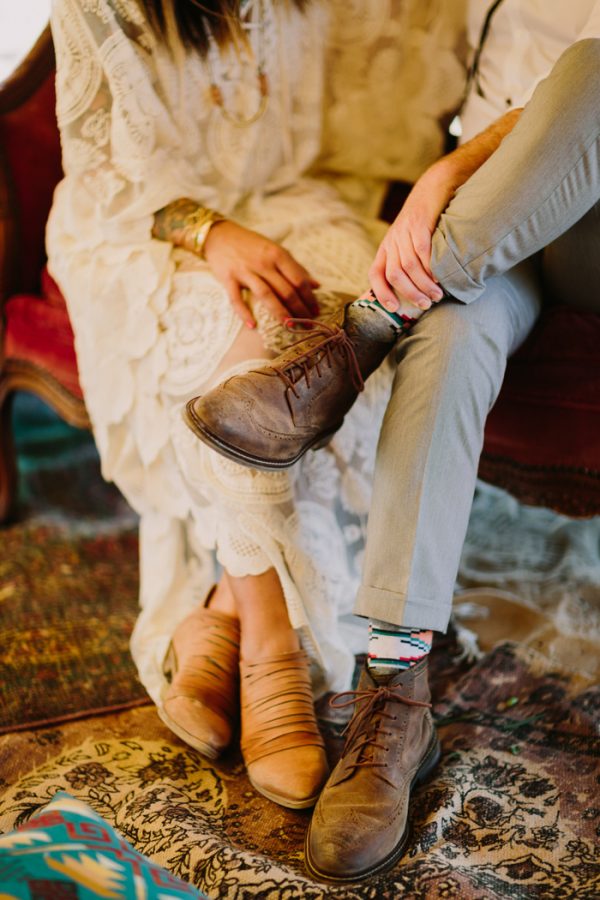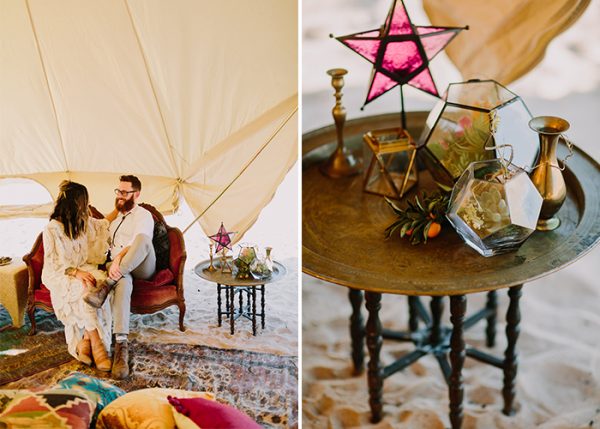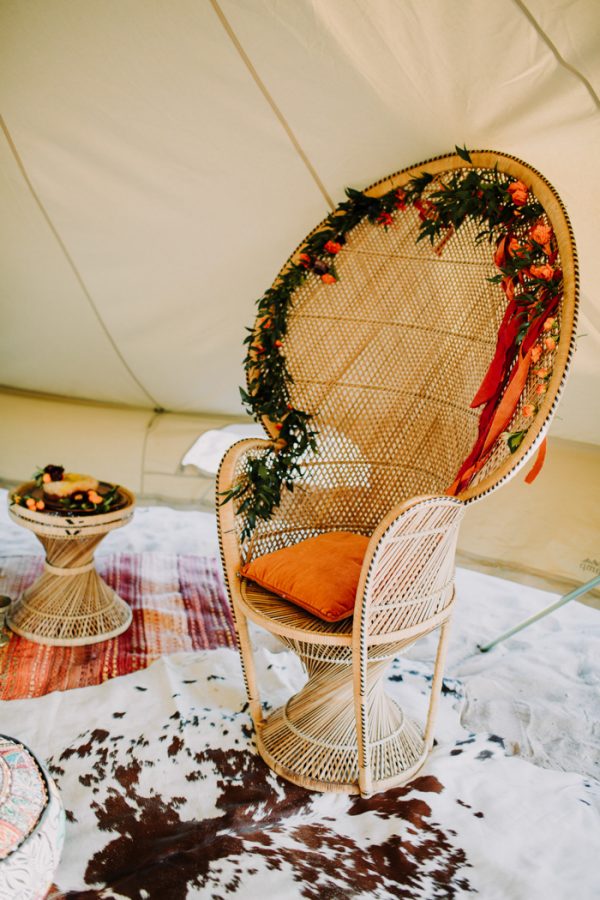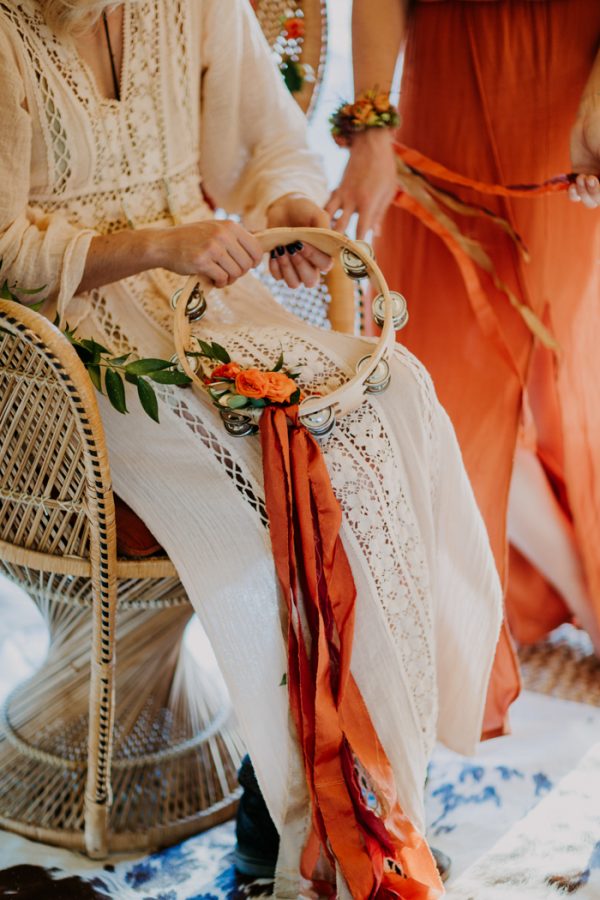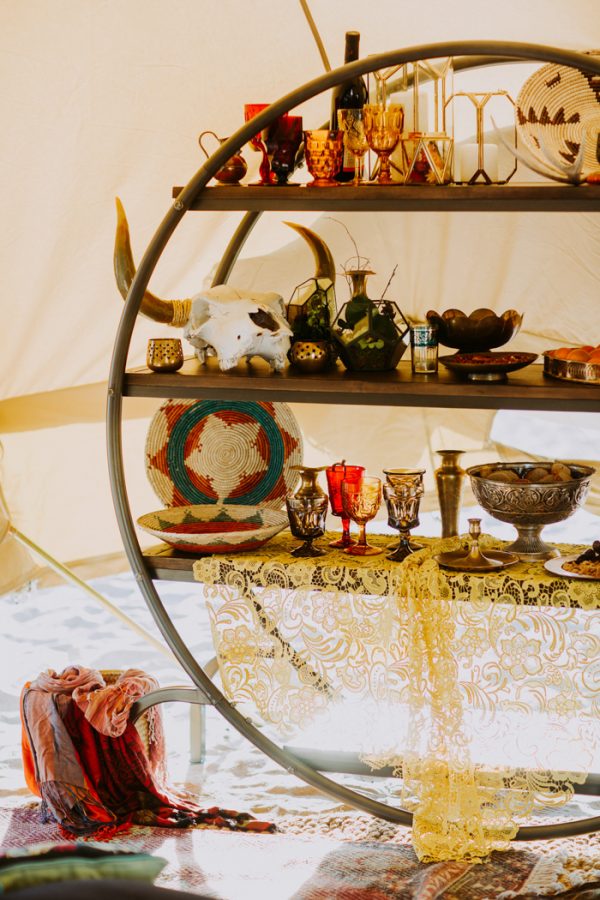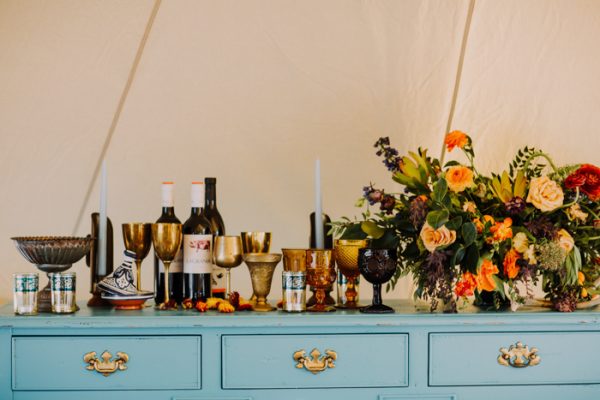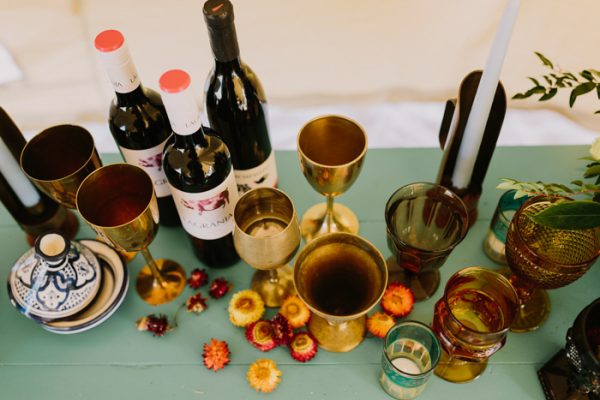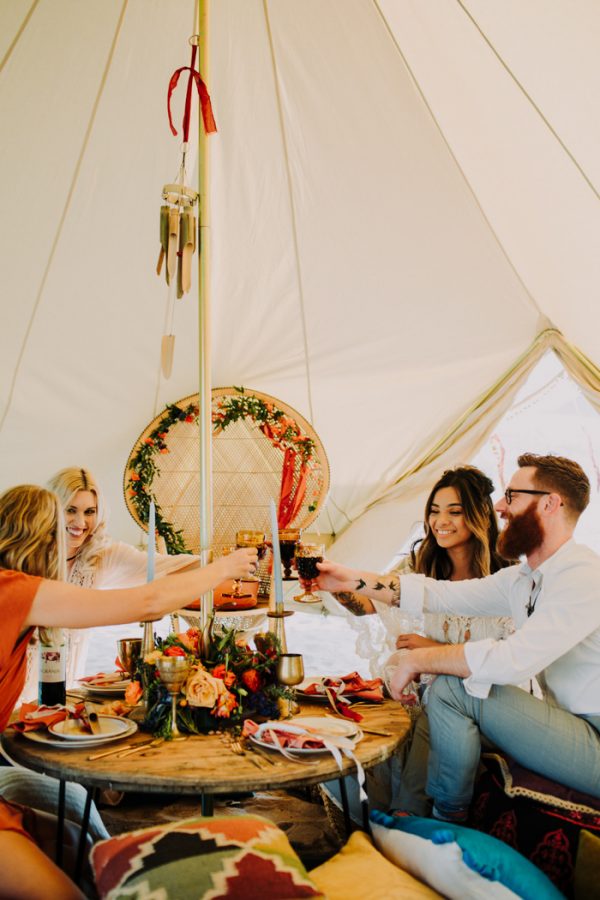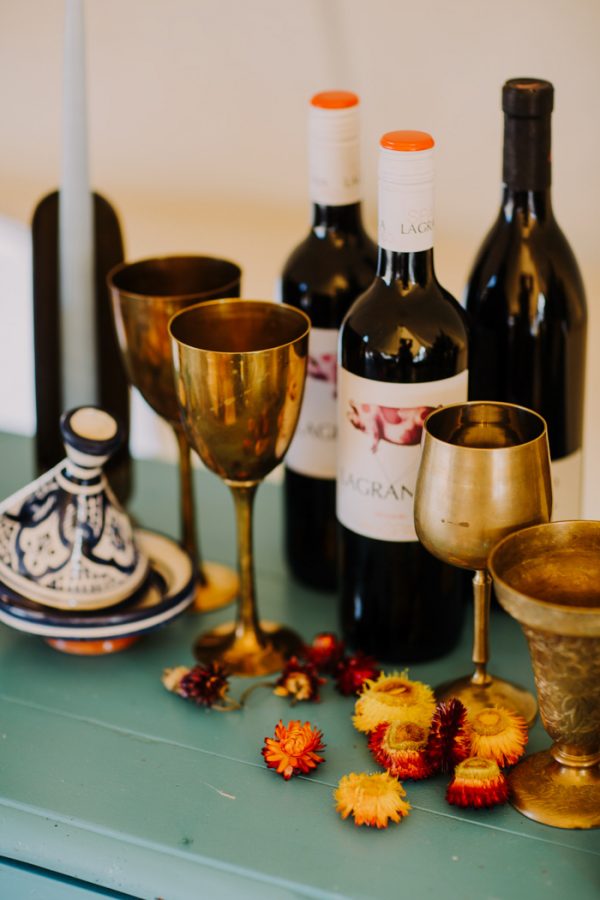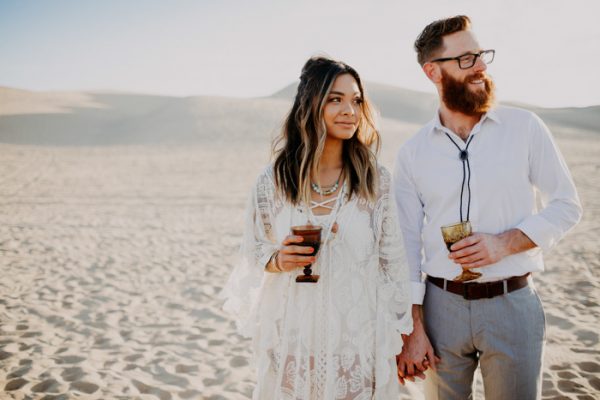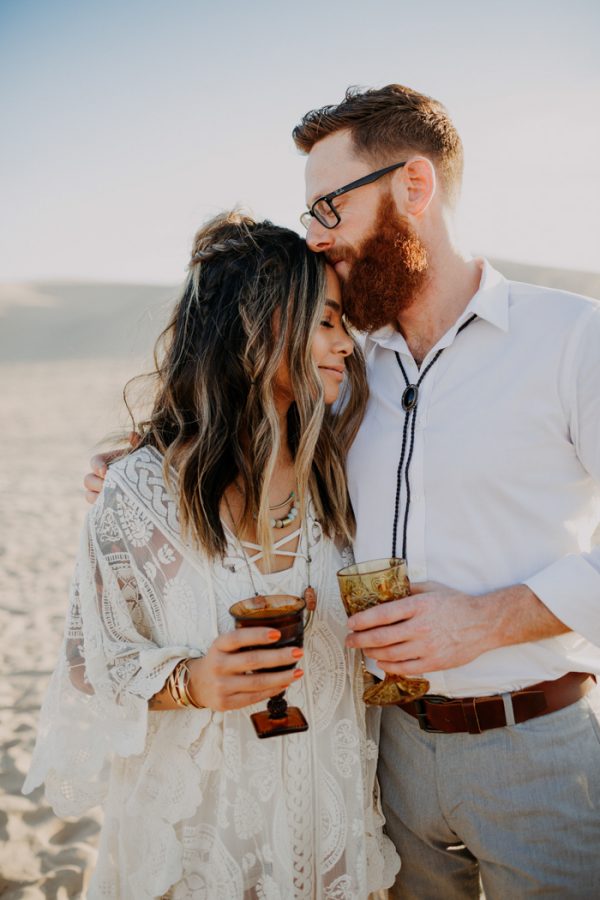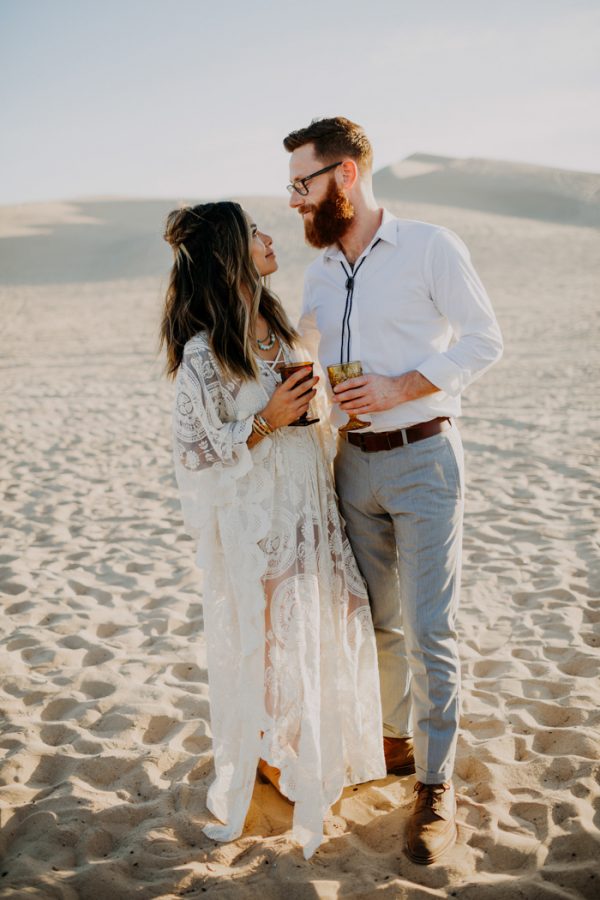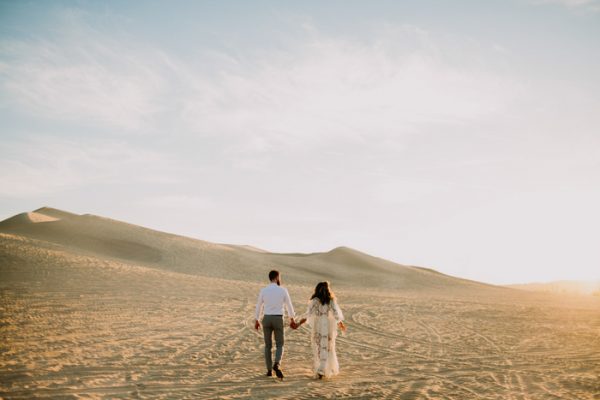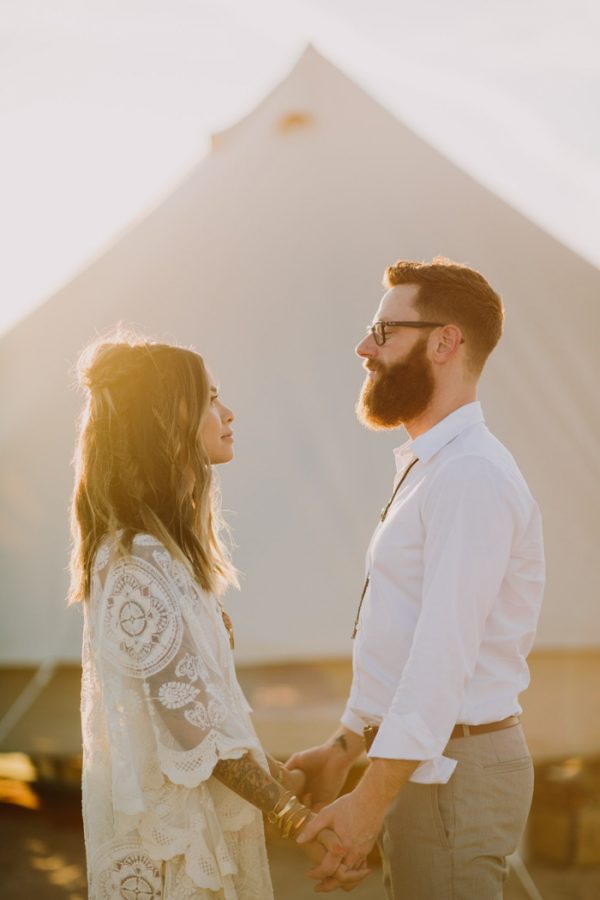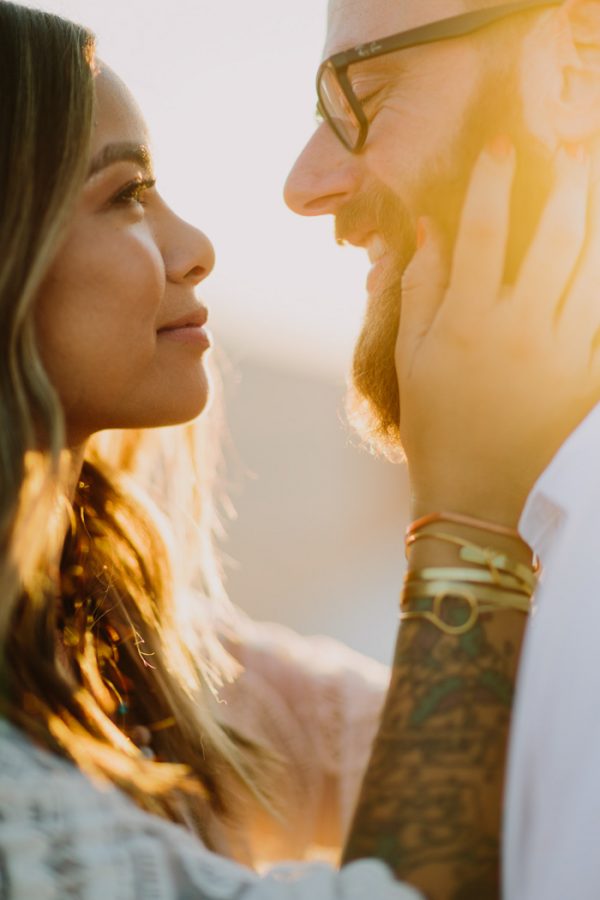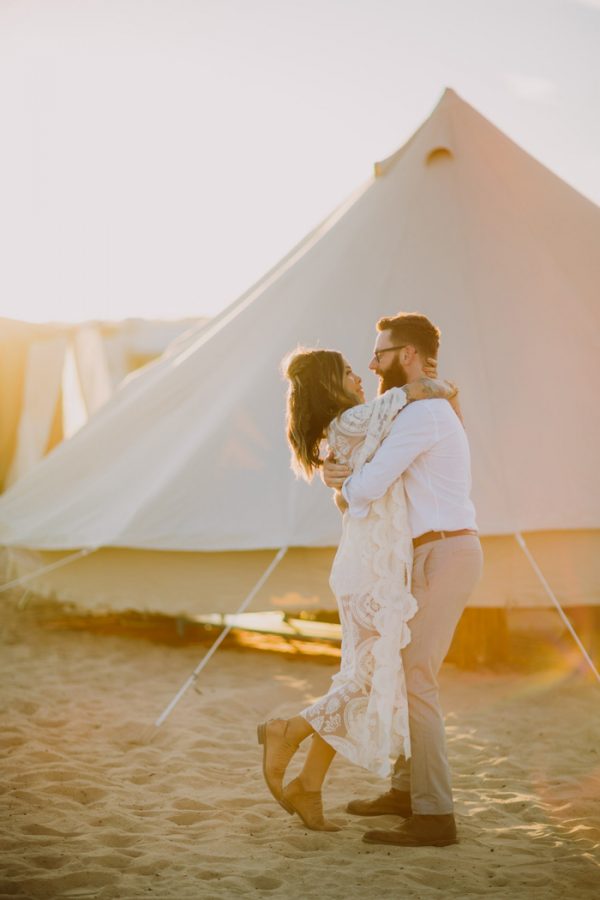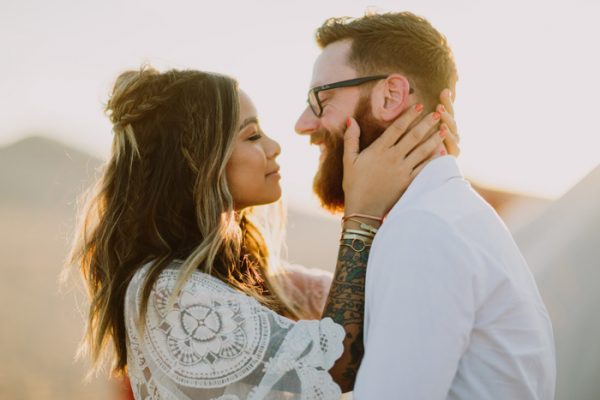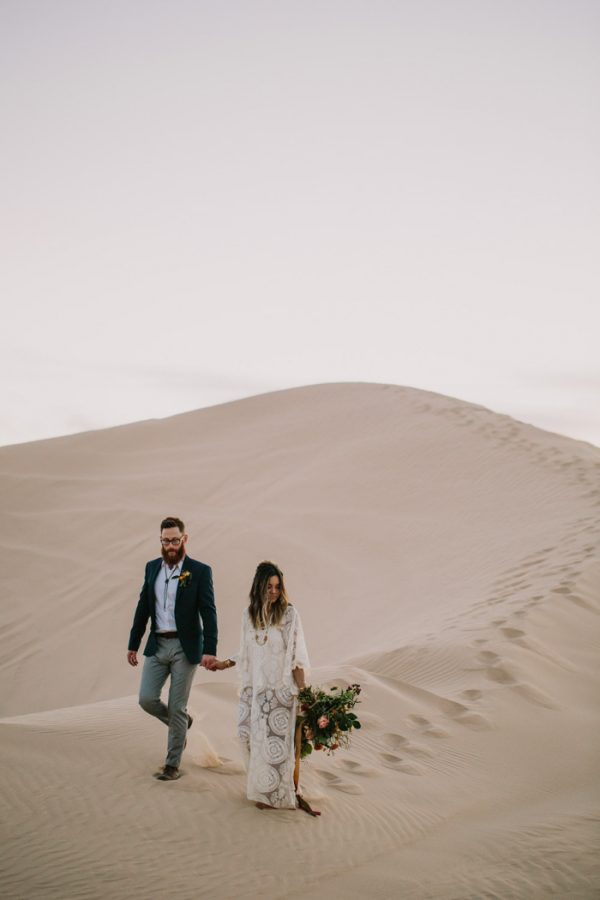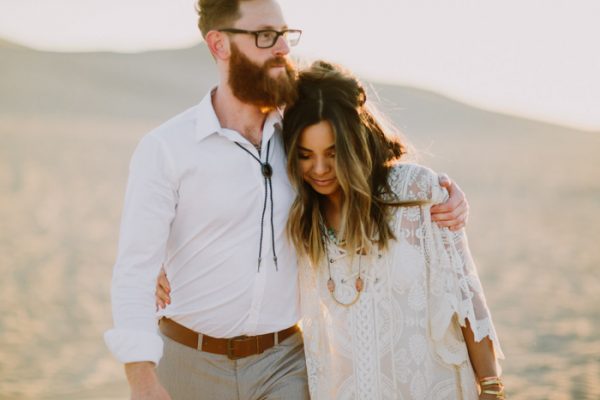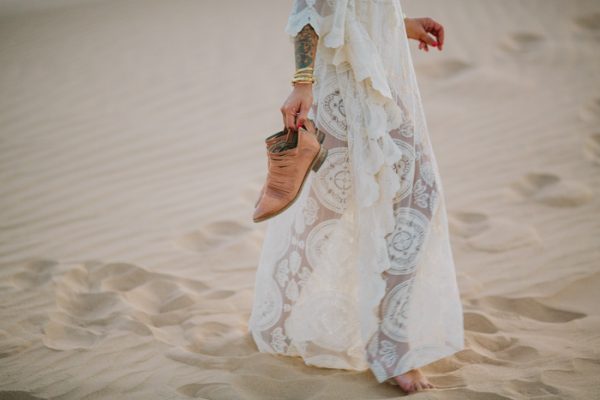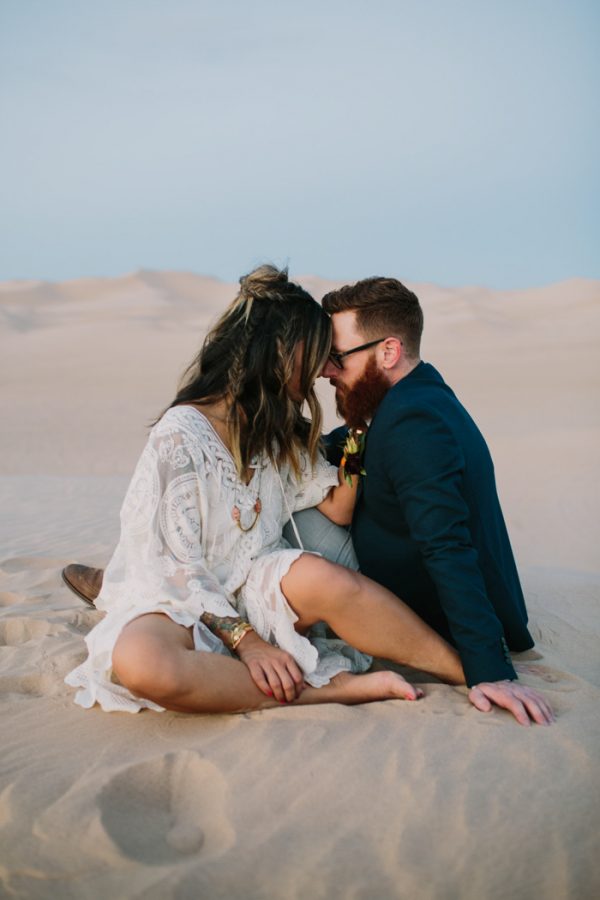 Thank you Let's Frolic Together for sharing this bit of magic you created! For more bohemian inspiration, check out this alternative desert elopement.