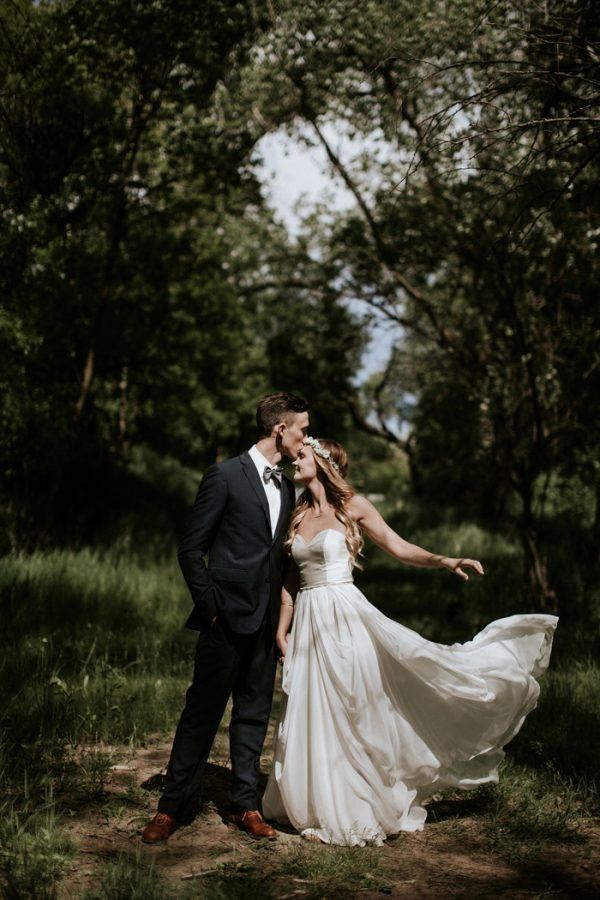 Ashton and Caleb always wanted to get married outside at sunset, so when they came across Eagle's Park's large cottonwood trees and romantic river views, they knew they found their dream ceremony spot. The couple's wedding was full of so many sweet details, such as the moment in their ceremony when they hammered a handmade box holding a bottle of wine they'll open on their 10th anniversary! Every inch of Ashton and Caleb's North Dakota wedding was decked out with tons of natural greenery and hand-lettered details, and their evening ended with a wonderful sparkler send-off. Photographer Quinn Oberlander captured the couple's day beautifully, including their stunning post-ceremony couple portraits over the river.
The Couple:
Ashton and Caleb
The Wedding:
Eagle's Park, Bismarck, North Dakota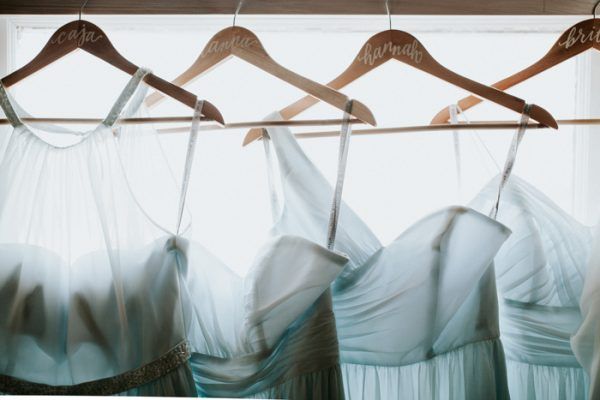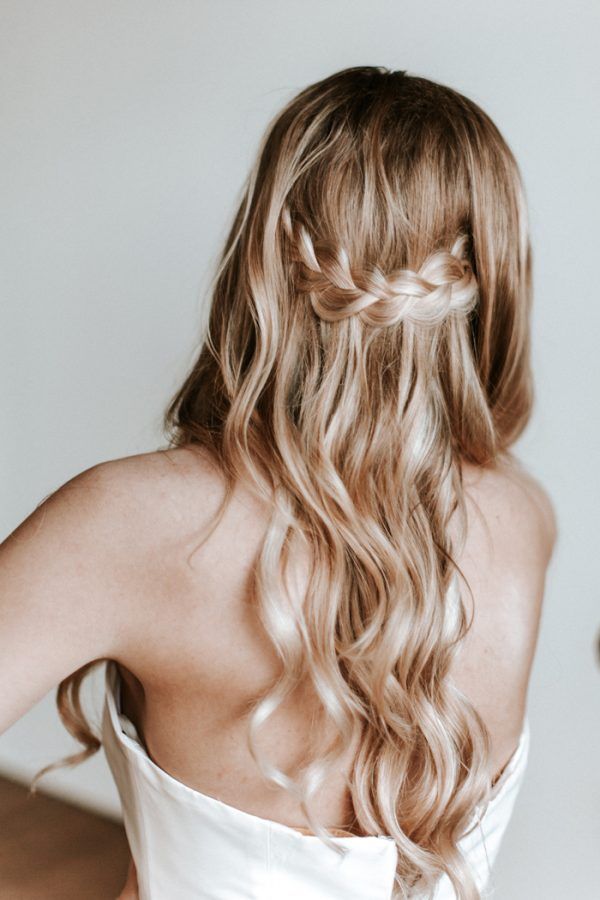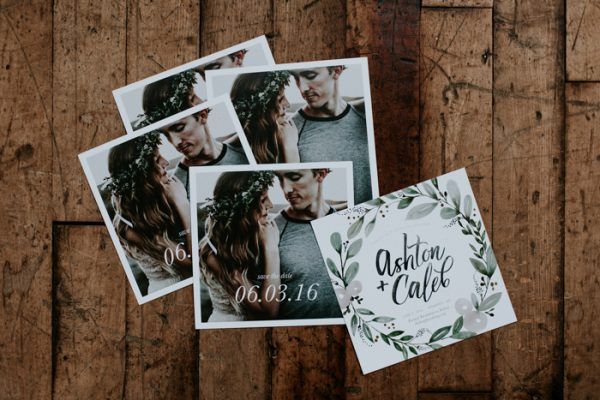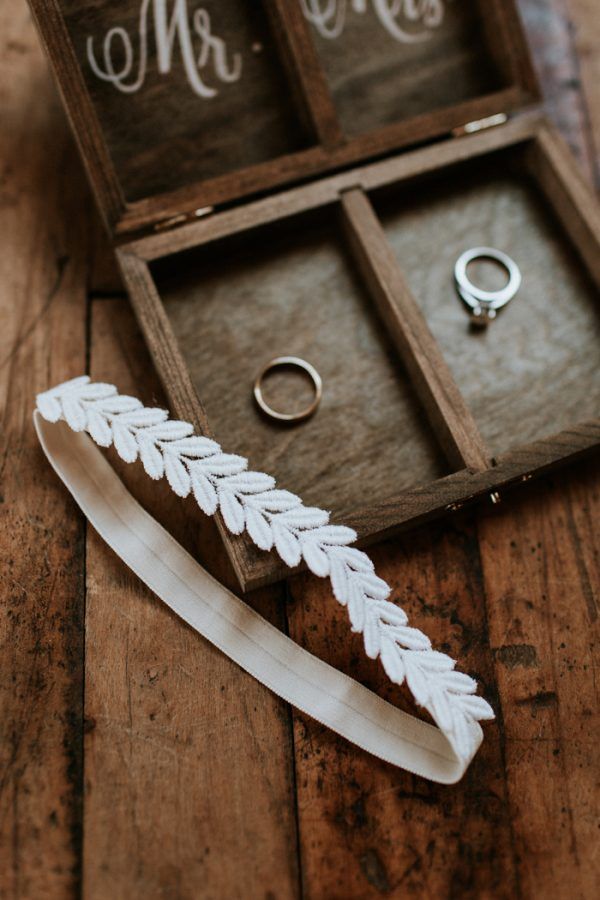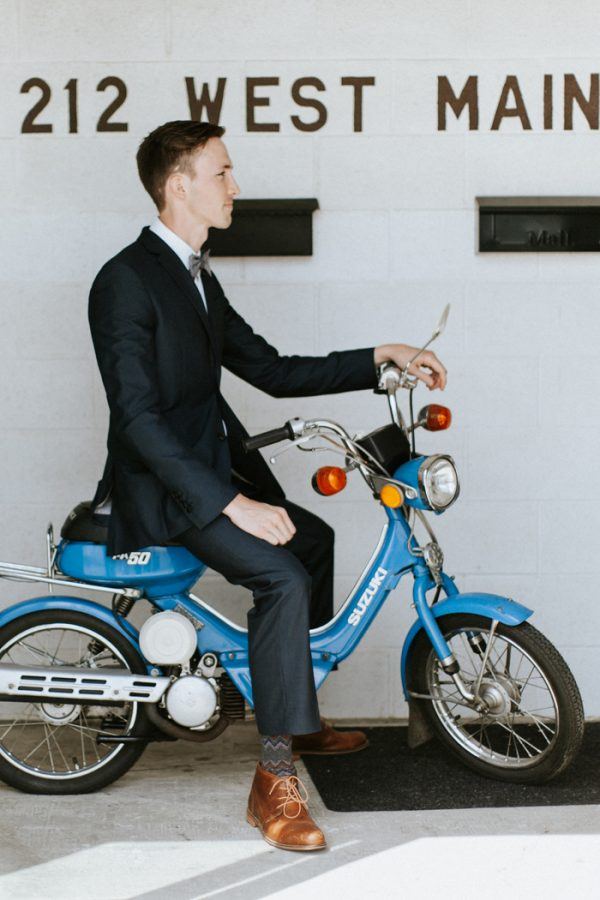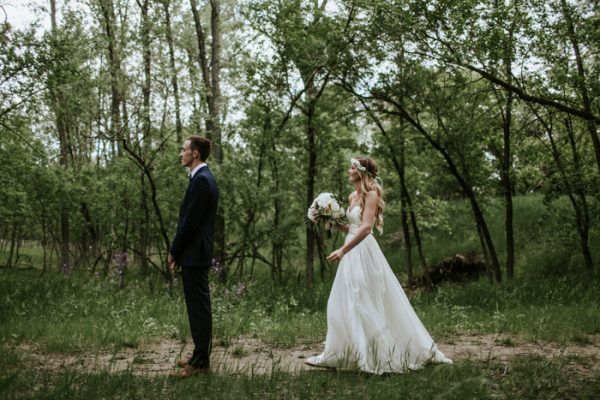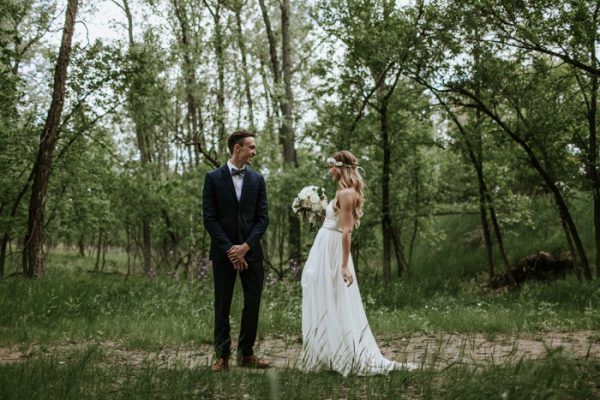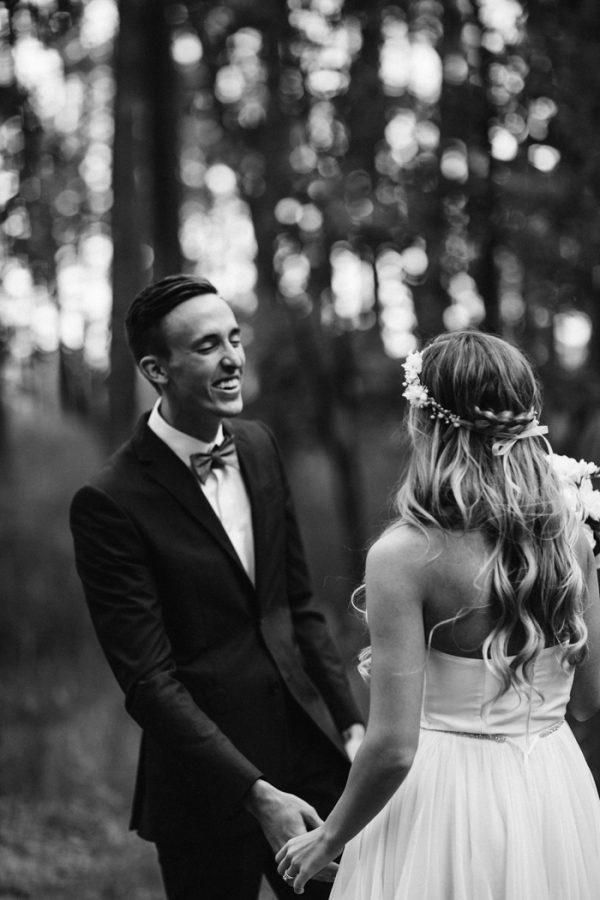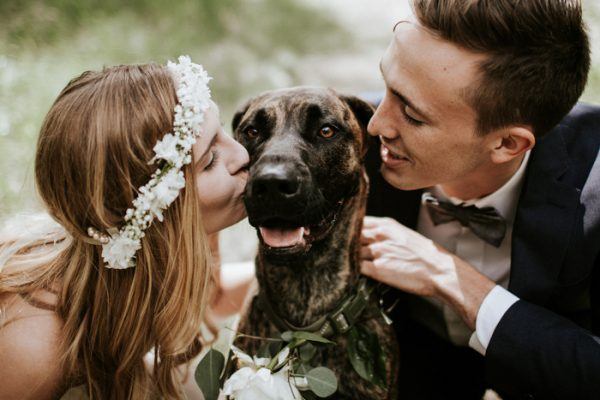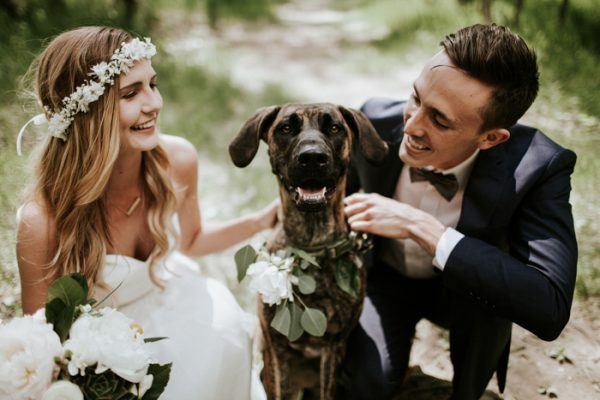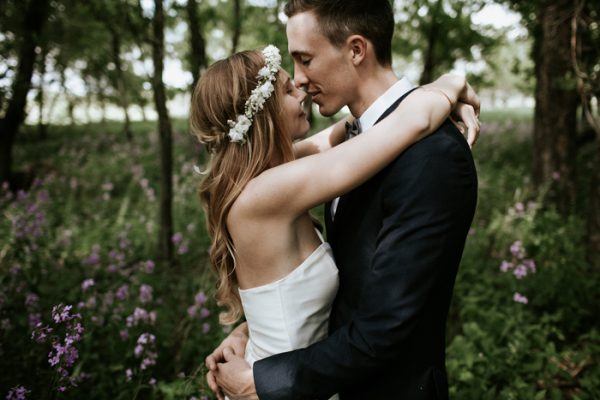 When Caleb and I sat down to talk about what was most important to us on our wedding day, there were two things that kept coming up: Time alone with each other and time with those closest to us. We made sure to plan time for just him and I both before the ceremony and right after so we could treasure every second. We also had a large bridal party so we could be surrounded by our closest friends and family.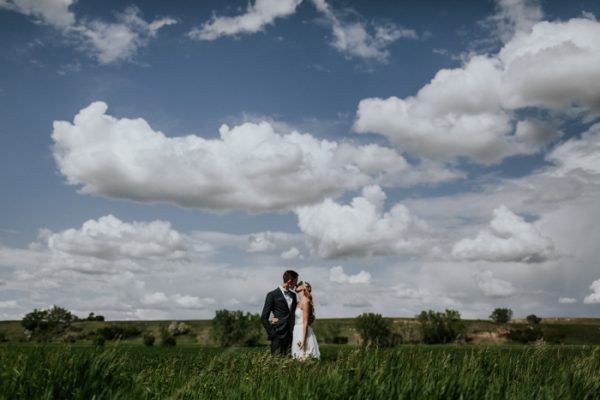 And of course, as a photographer myself and Caleb a filmmaker, we definitely wanted an incredible wedding photographer to capture our day, and Quinn Oberlander did just that and more!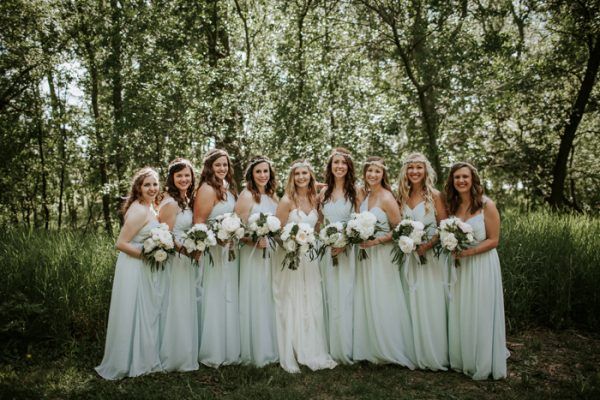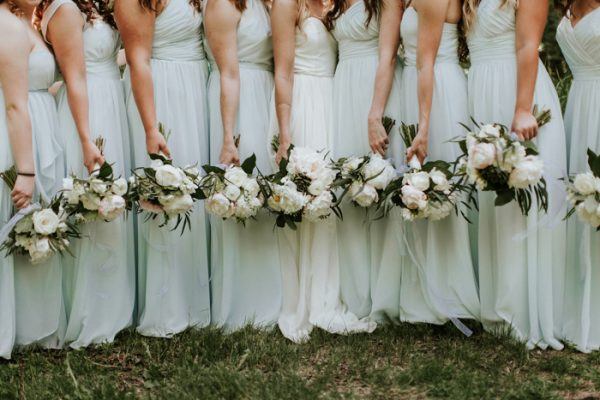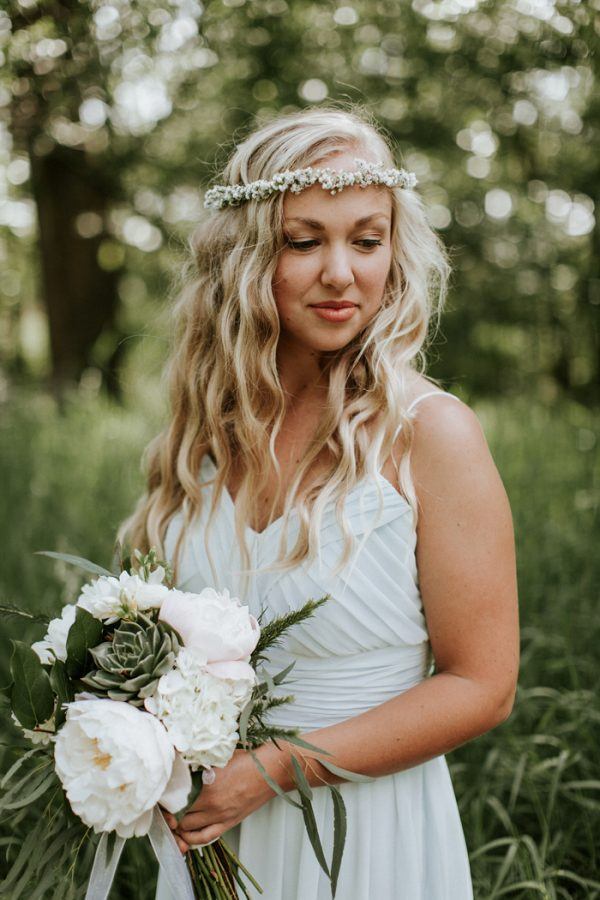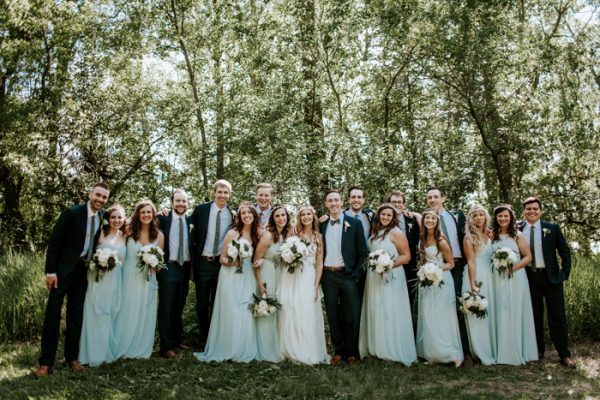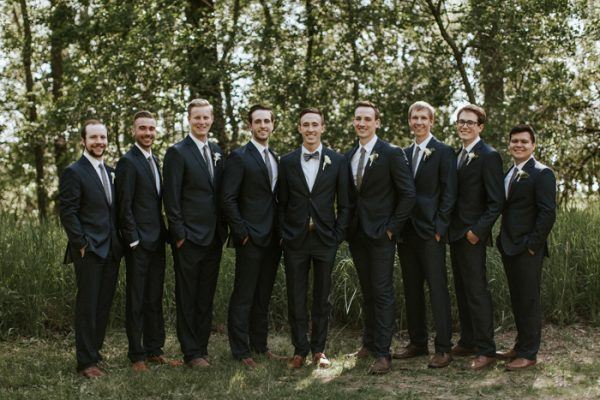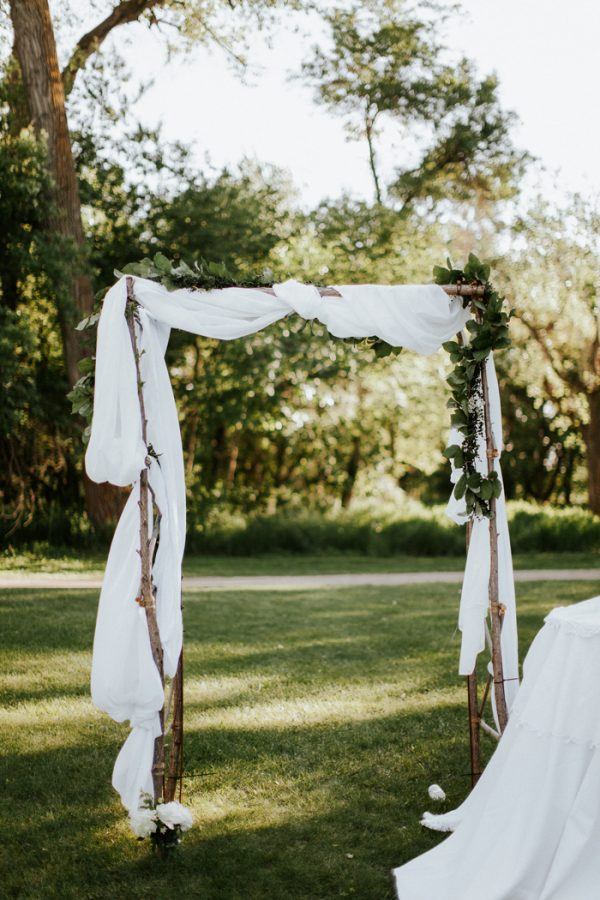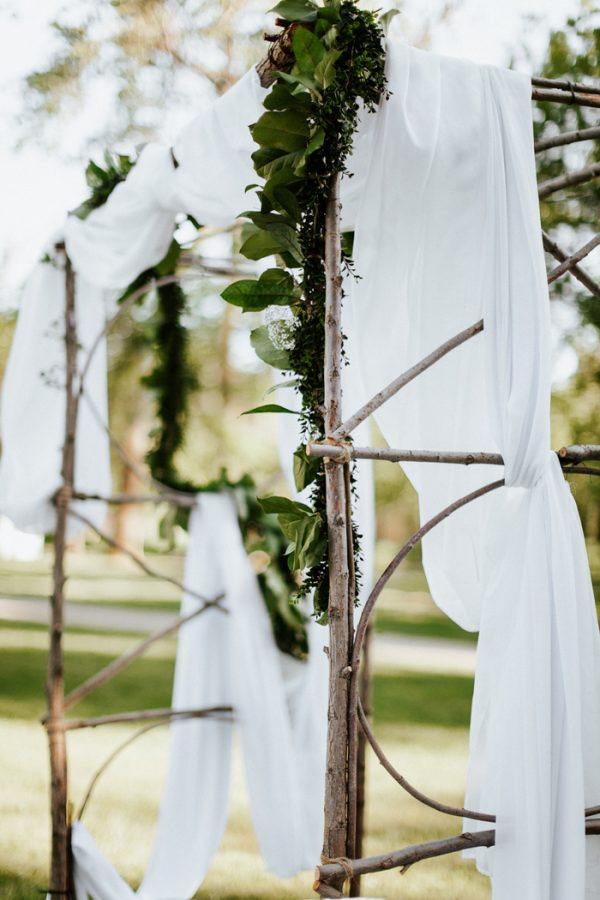 We got married at Eagle's Park along the river north of the Bismarck, ND. While this park had never been used for a wedding before, we knew from the start we both wanted to get married outside at sunset. The park had a large central oval space perfect for every thing to be setup, large cottonwood trees that were beautiful and green, and of course it was by the river for our romantic getaway after the ceremony.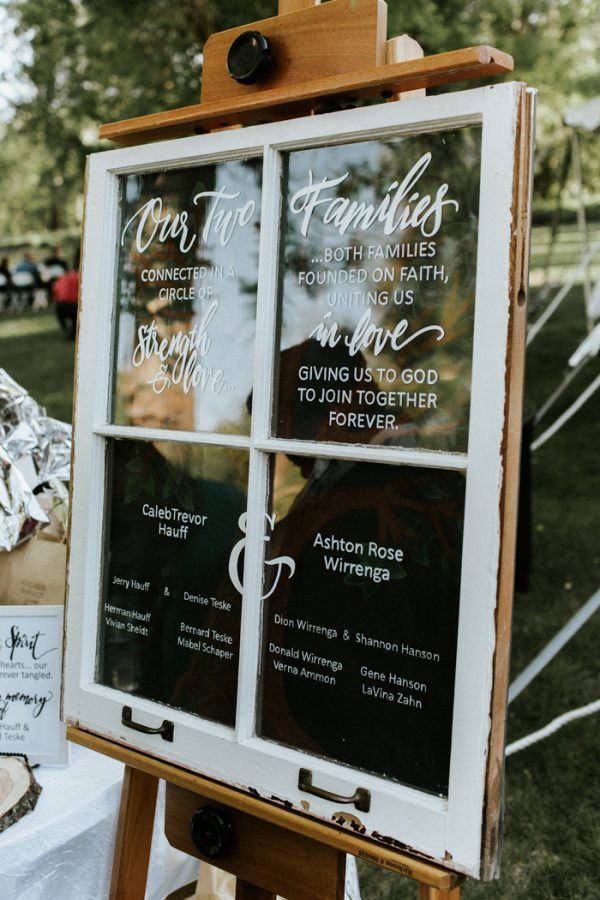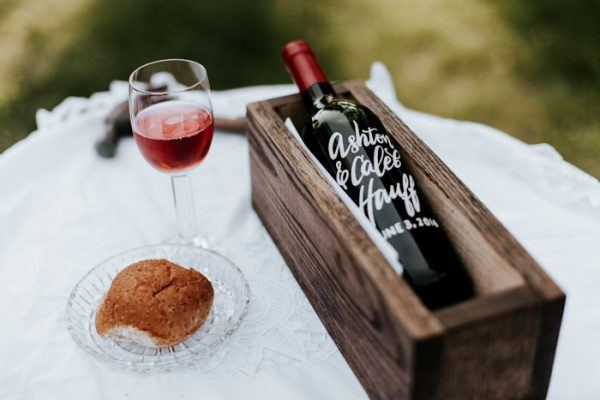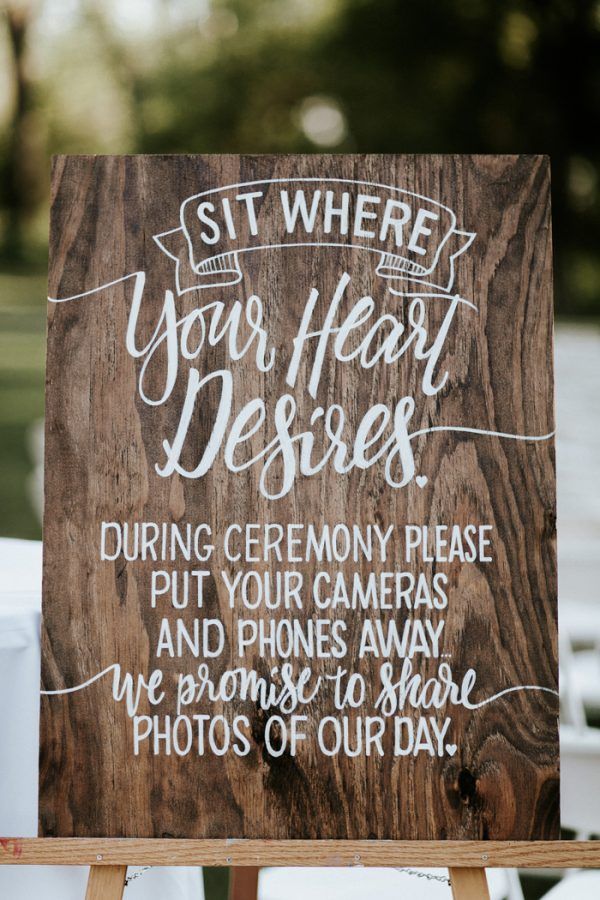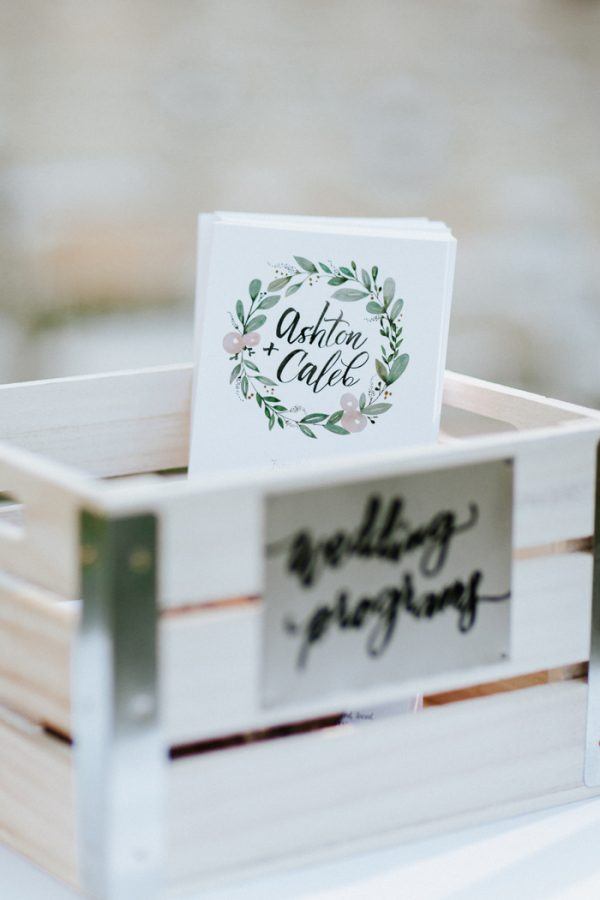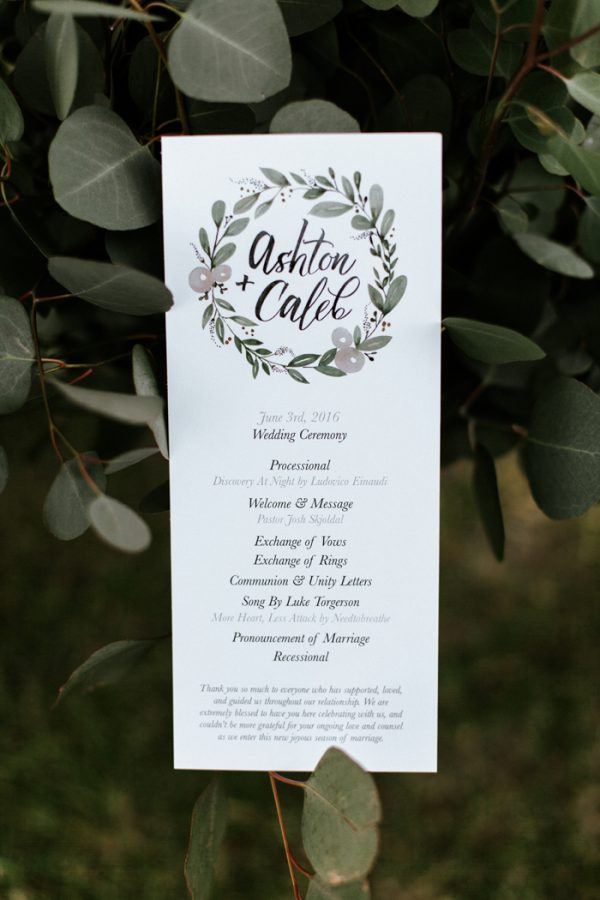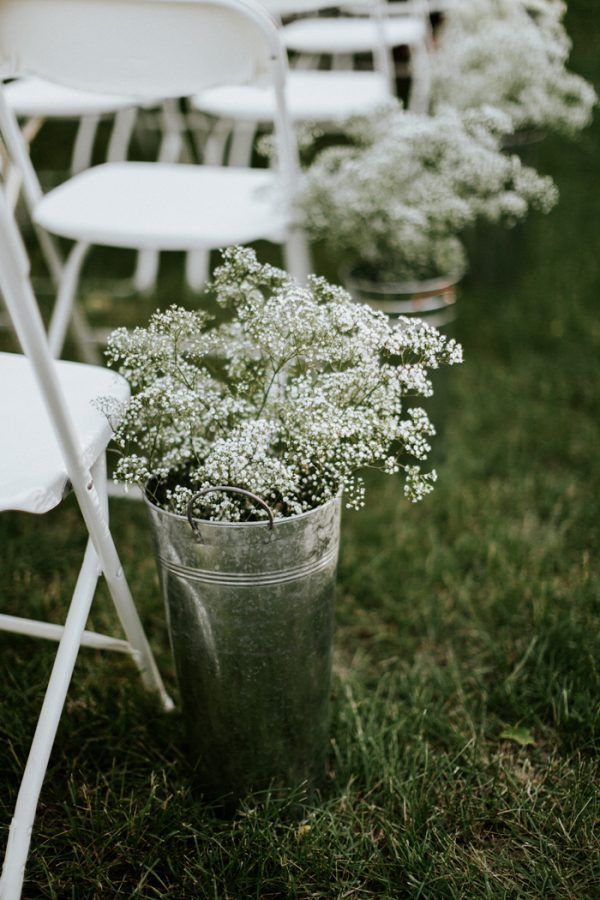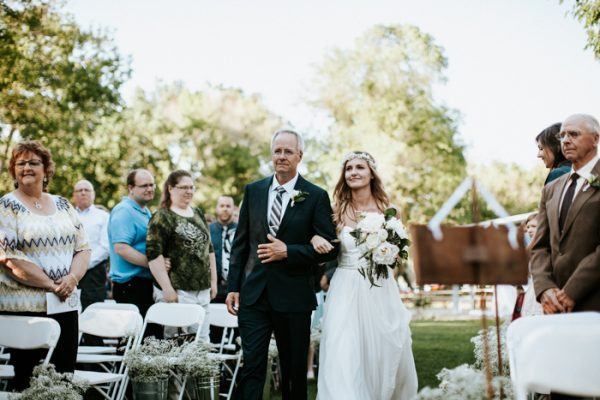 We just celebrated our first anniversary, and so we took a moment to reflect and asked ourselves what moments we remembered most from our special day. Caleb's most memorable moment was at the ceremony, standing across from each other. We're both very much so 'behind the scenes' type of people, and so even though he was nervous to be up front and center in front of everyone, he remembers feeling at peace, only focused on me. He said all he remembers is standing across from me, nerves gone, as I had his complete gaze and attention.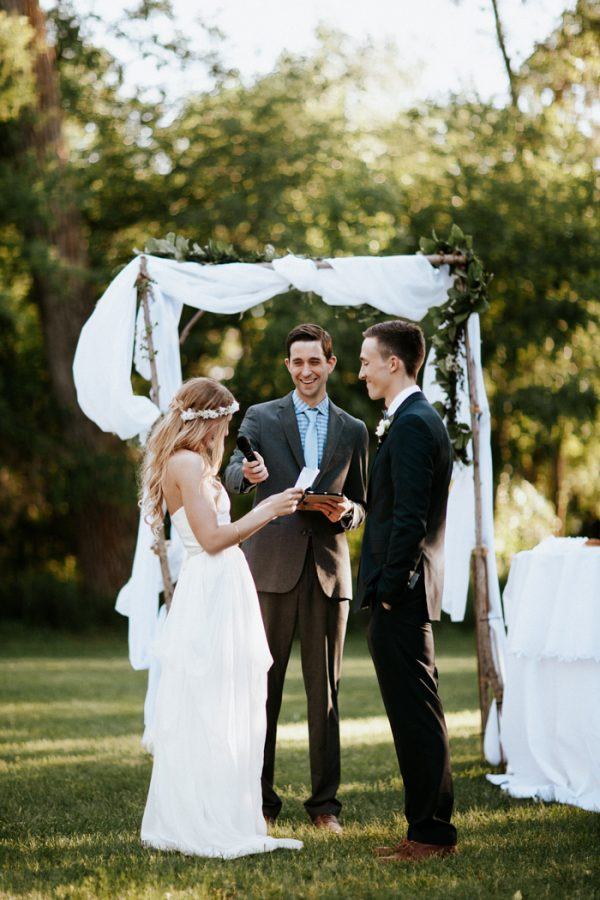 We both really wanted something we could take away from the ceremony to have as the years went on, so we decided to take have a wedding box with a bottle of wine and letters to each other for our 10-year anniversary. My neighbor built the box, and my mom custom hand-lettered our names onto it, so it was pretty special. After taking communion and praying, together we hammered the nails into the box. I can't wait to open it in 9 years!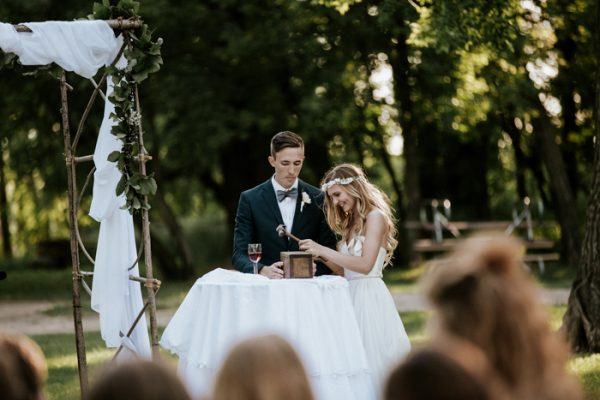 Processional: Discovery At Night by Ludovico Einaudi
Recessional: You Make My Dreams Come True by Hall & Oates
First Dance: Unforgettable by Frank Sinatra + Sing Sing Sing by Benny Goodman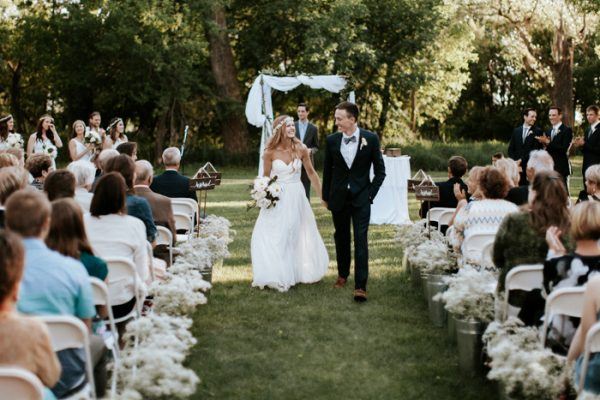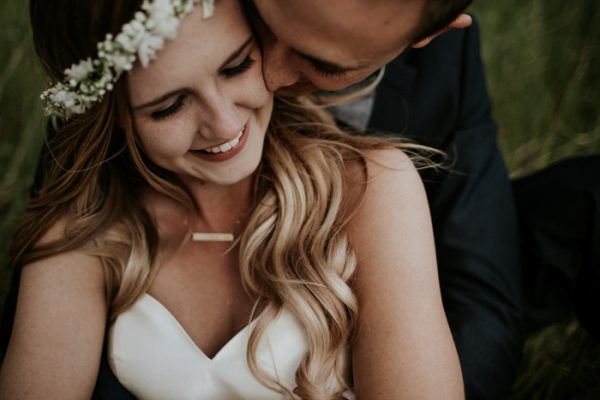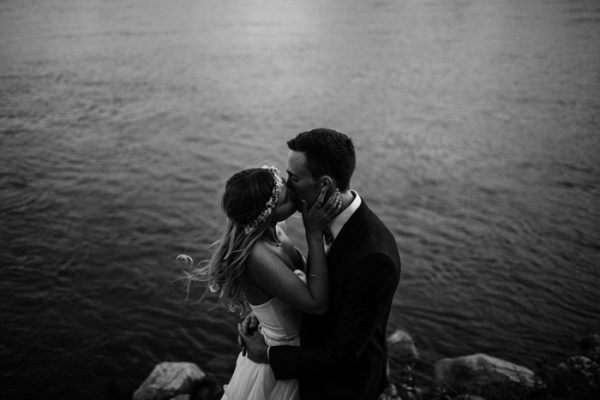 My most memorable moments happened after the ceremony when we snuck away, just him and I, and walked along the river. The sun had just set and the water was so peaceful. At that point in the day, we we're just so completely relaxed, more than comfortable in each other's arms.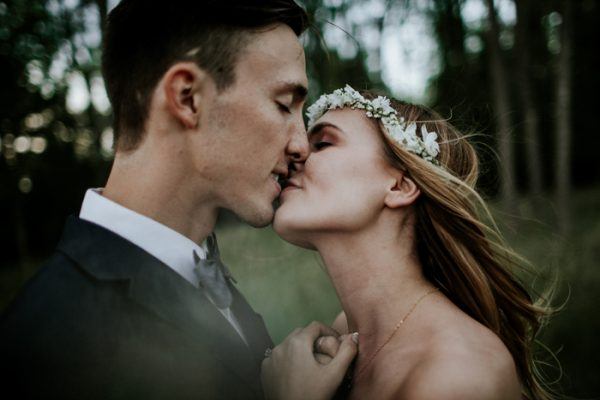 As we walked back to the ceremony, Caleb and I started to practice our first dance. We wanted to surprise everyone with some fancy jazz moves, so in the small shadow underneath this large cotton tree, we danced. Alone, for pure joy, just being us.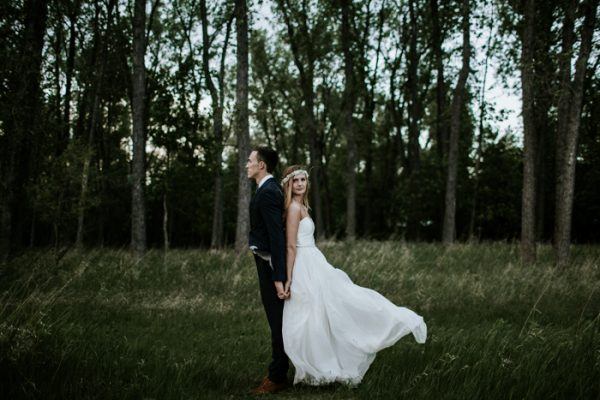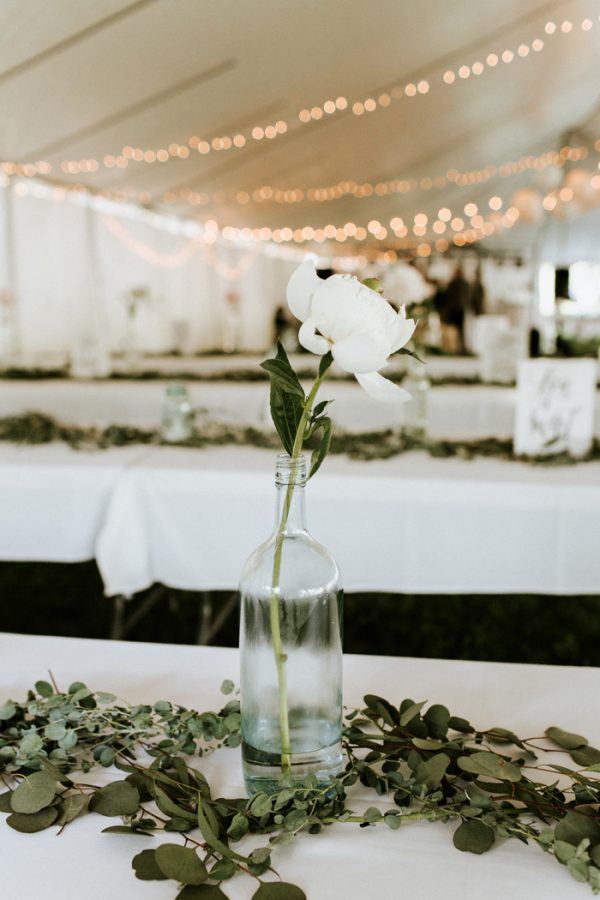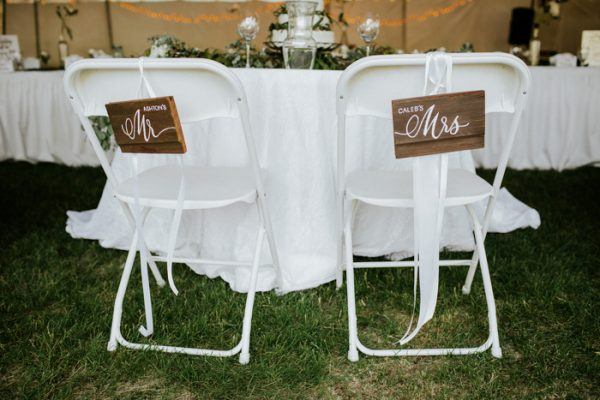 My biggest wedding planning tip is to go on a date together right as you start the planning following your engagement, and just talk you and him, about what's most important to you both on your wedding day. We each chose our top three, and that really guided our planning process, budget, and details from there because we had a guide.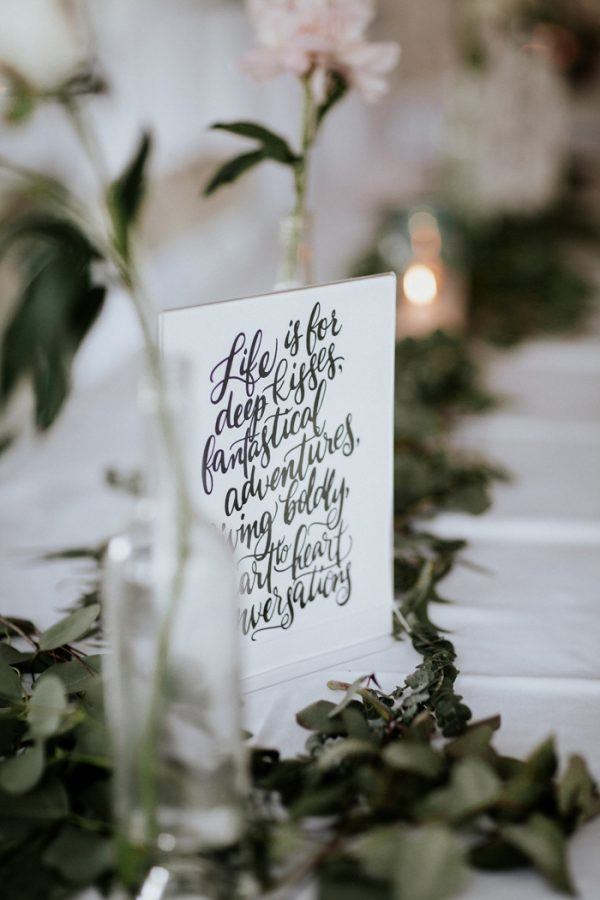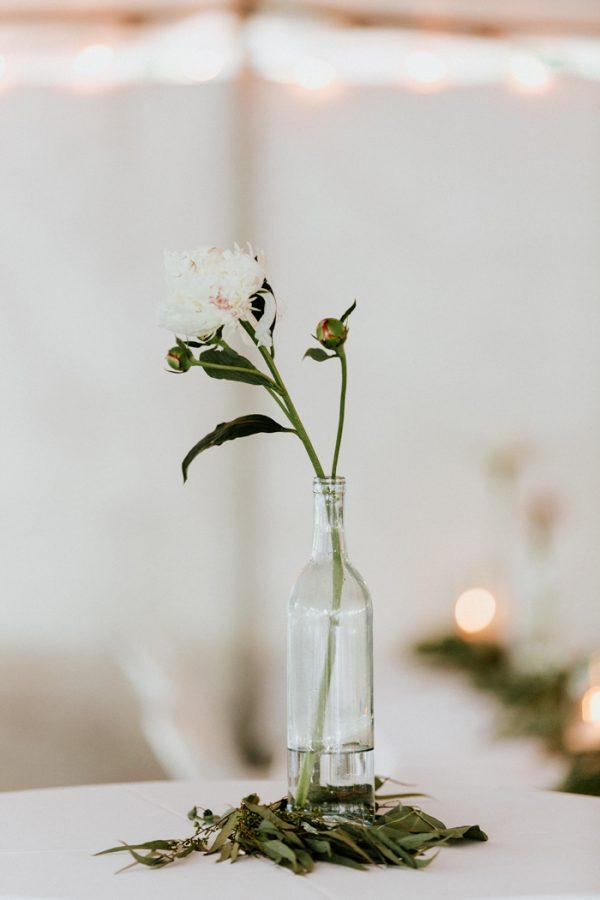 Think outside of the box to really tell your love story to your guests! We decided to have a side table of handwritten notes and photos with a thin glass covering over it, as a way to show the years of memories we've been able to share together leading up to the wedding day.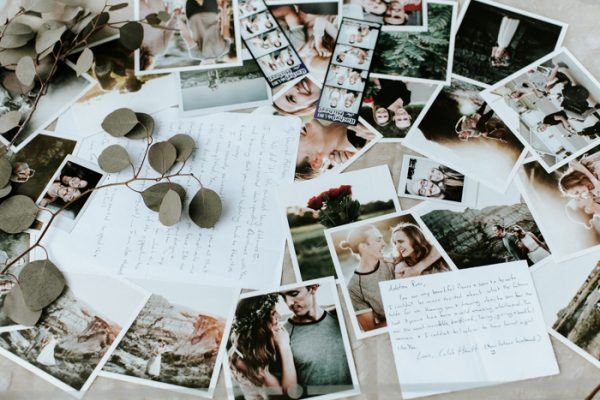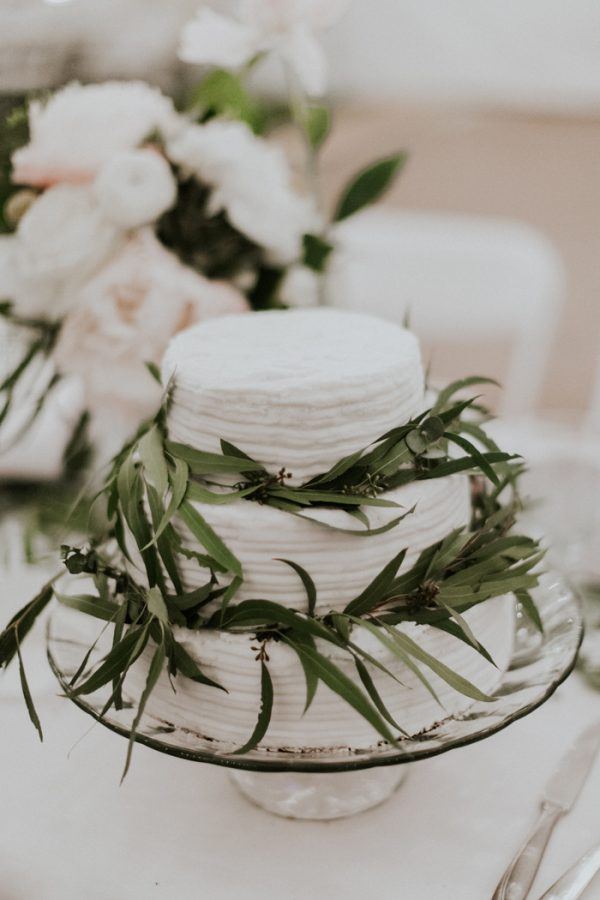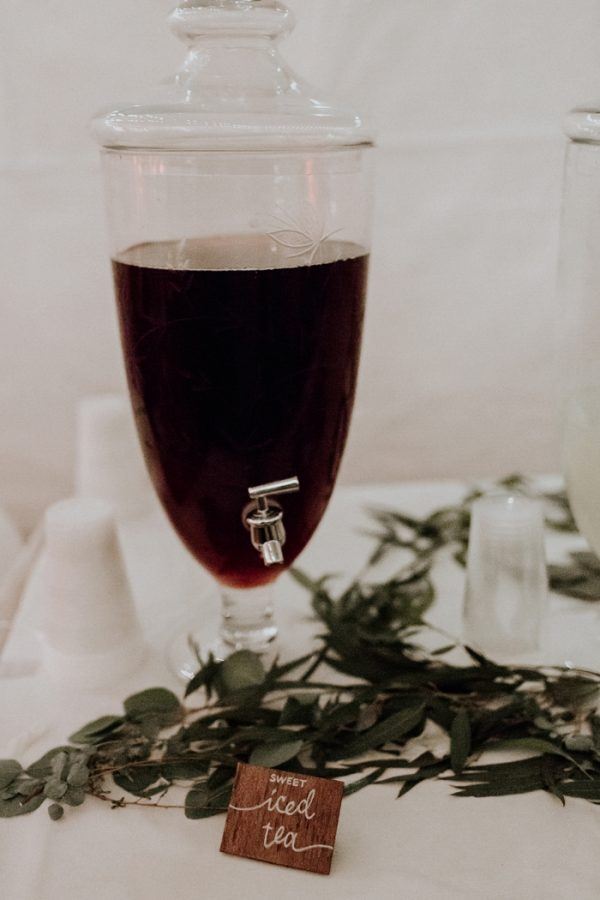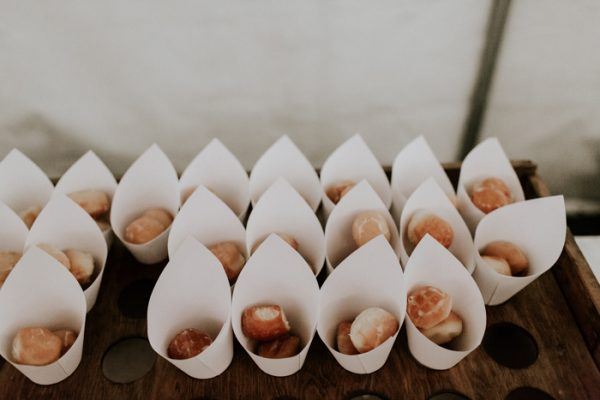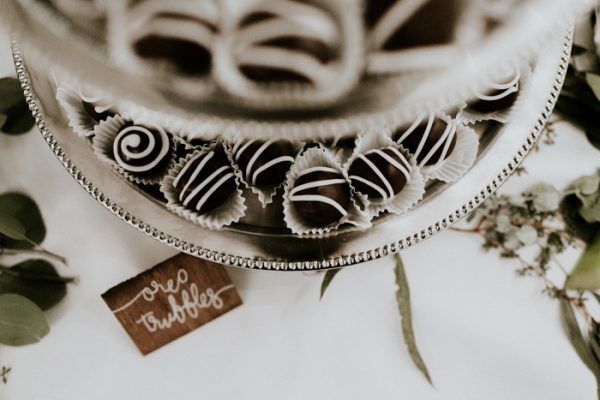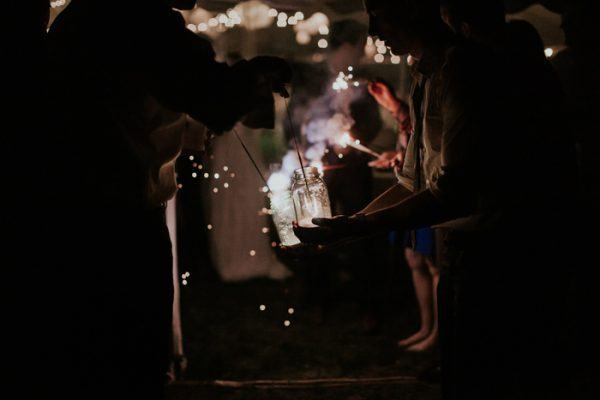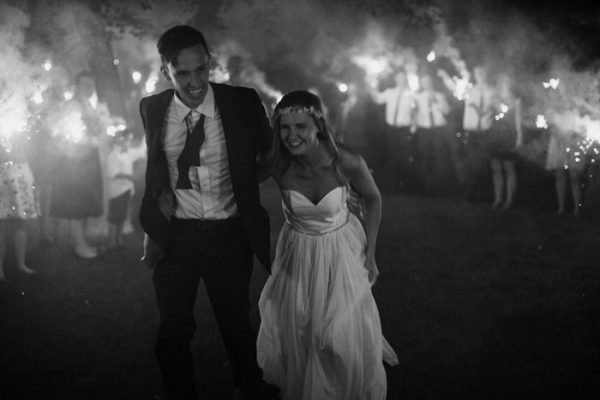 Congratulations to Ashton and Caleb, and a special thanks to Junebug member Quinn Oberlander for sharing their day with us. Love this wedding's natural outdoor elegance? Check out this naturally boho Maine wedding at The Lookout!