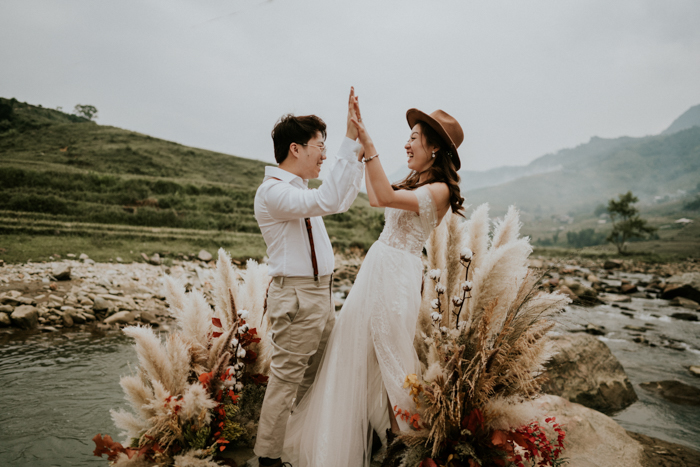 Our hearts are melting! Loc and Vi are living and studying in America, but they chose an adventure elopement in Vietnam for their big day — and it was perfect, romantic, and stylish in every way. The couple wanted to experience something new, fun, wild, and that they'd never done before, so they picked a spot they'd never been before. Self-proclaimed as a "not very adventurous couple" the two had some nerves before the journey began, but along with the help of Hipster Wedding they prepared heavily in advance so that once the day come they were able to truly experience and enjoy the day! We love this reminder for couples who might want to adventure but are a little nervous. Picking the right team means everything. With that being said, we'll let you get to scrolling so you can see just how awesome their elopement truly was.
The Couple:
Loc & Vi
The Wedding:
Sapa, Vietnam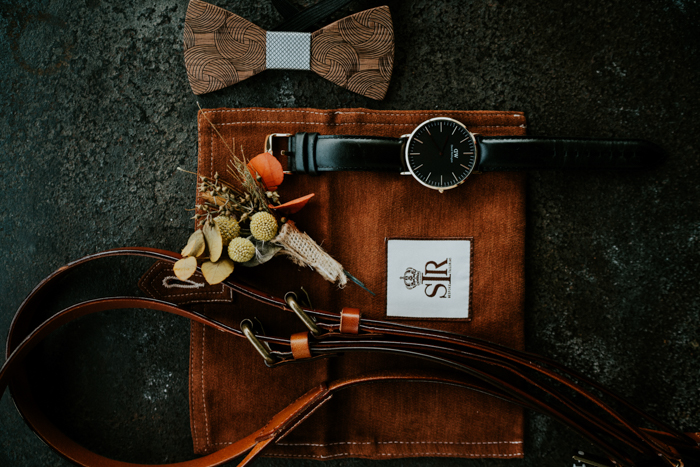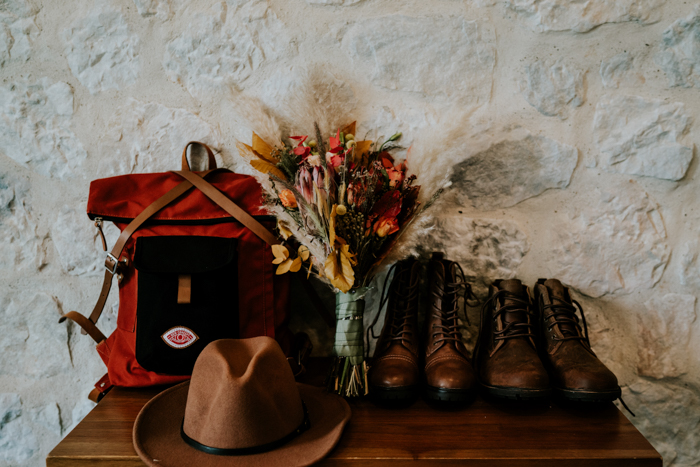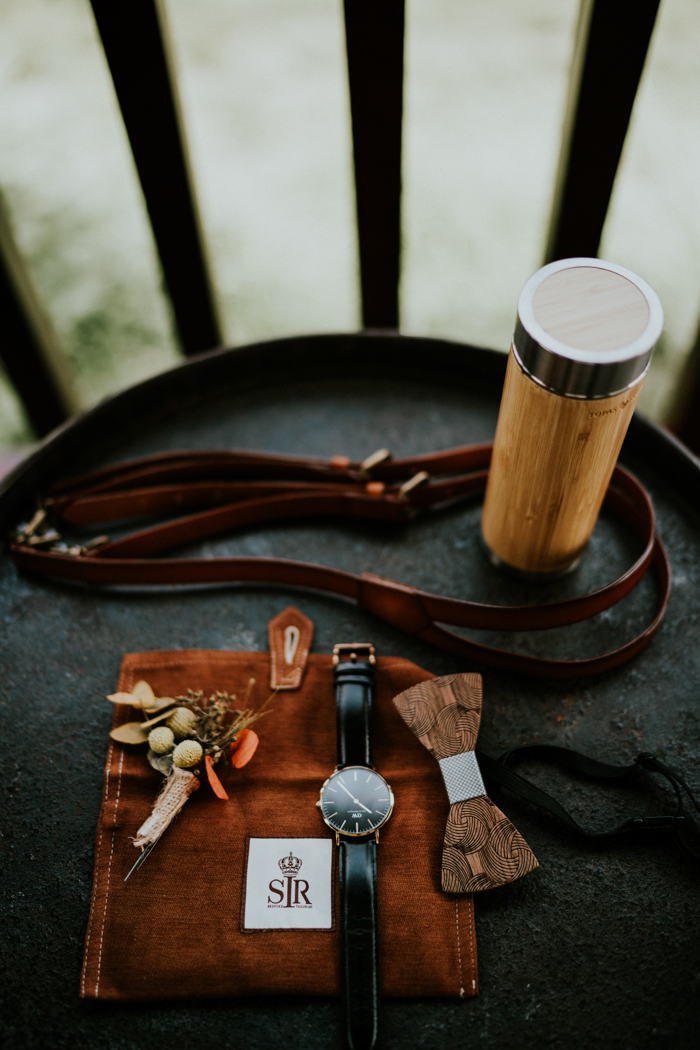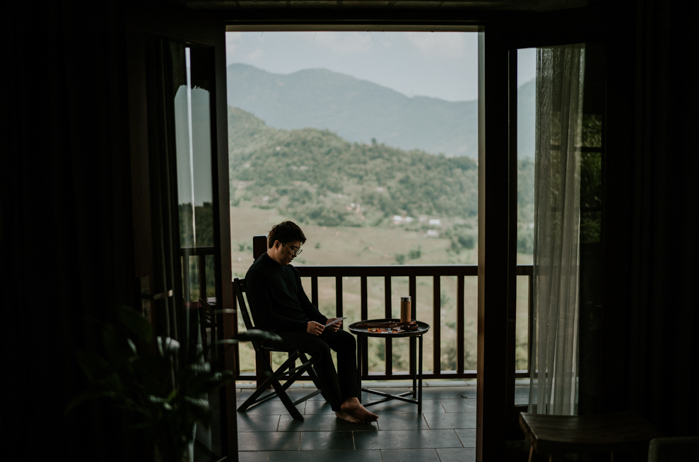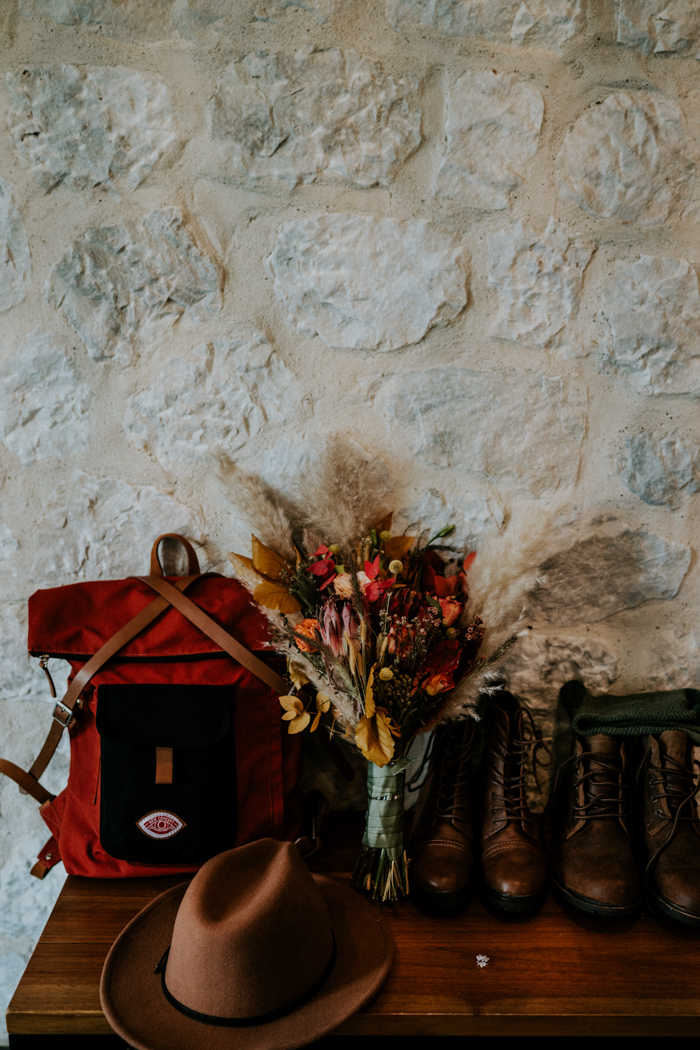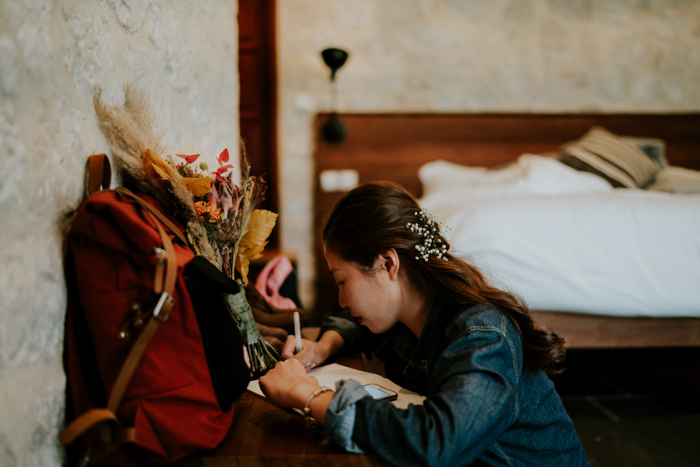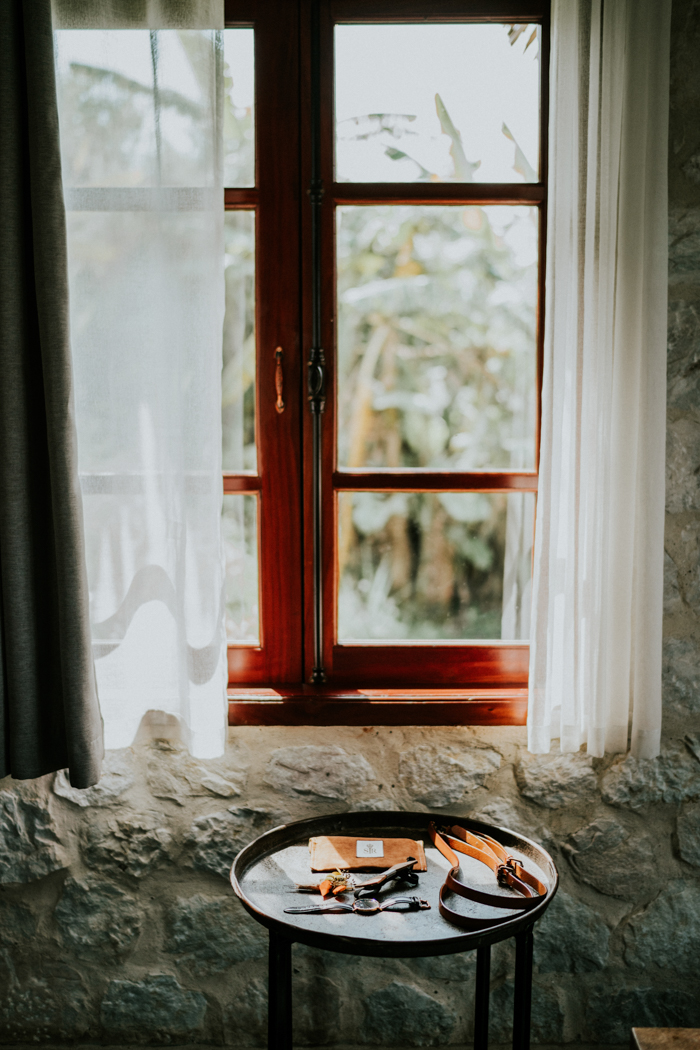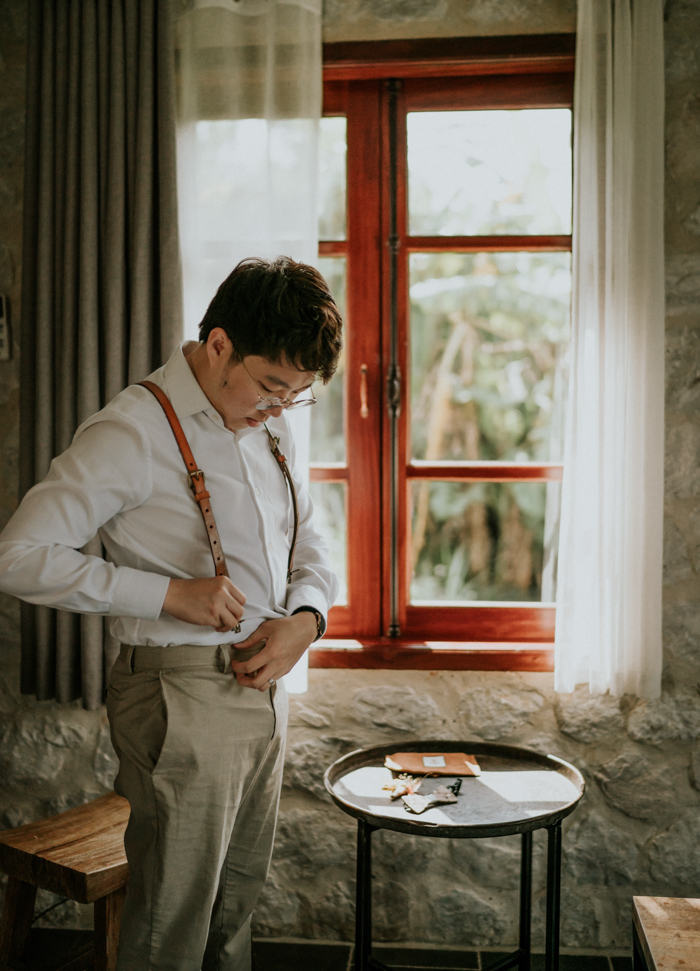 SHOP SIMILAR STYLES: Tan Leather Suspenders ($14.95); Nylon Suspenders With Leather Detail ($20.00); Oterside Engraved Leather Suspenders ($33.20)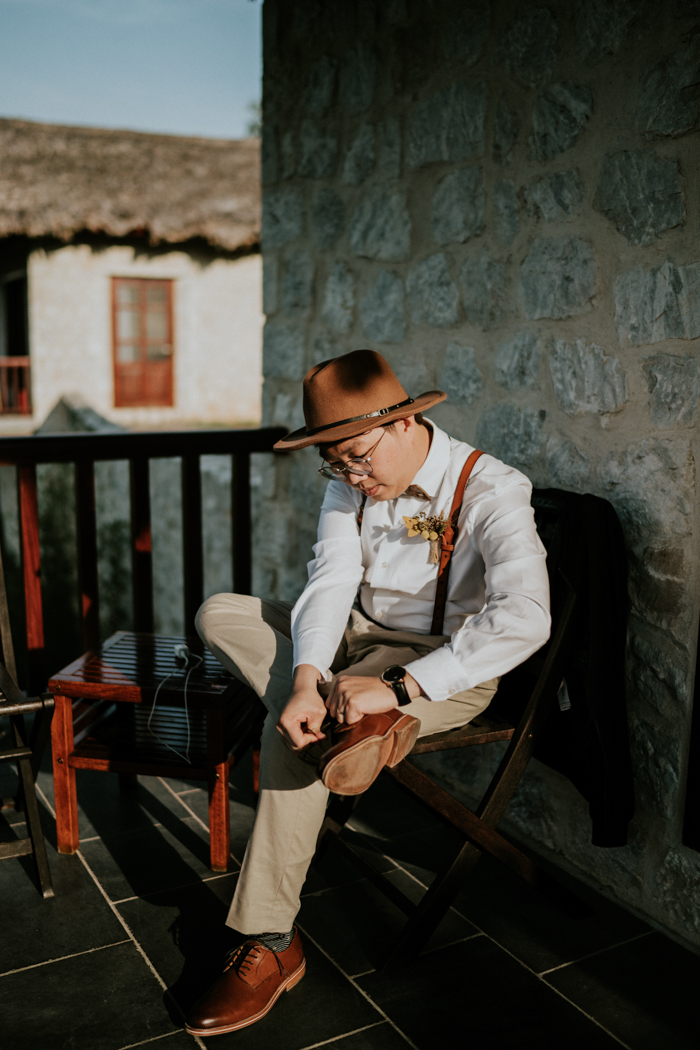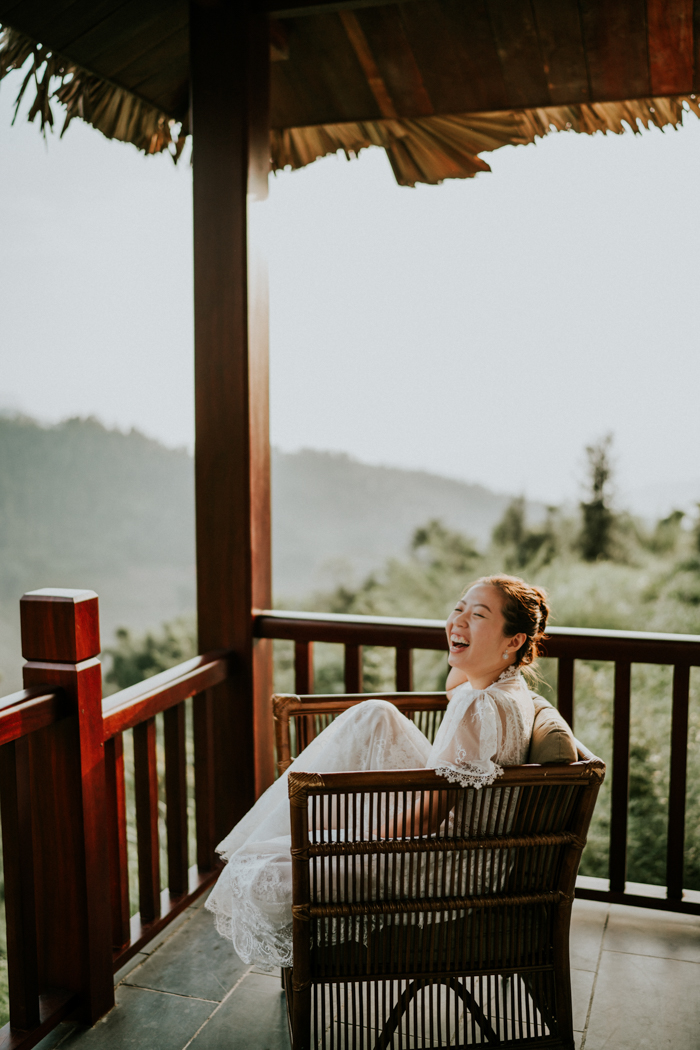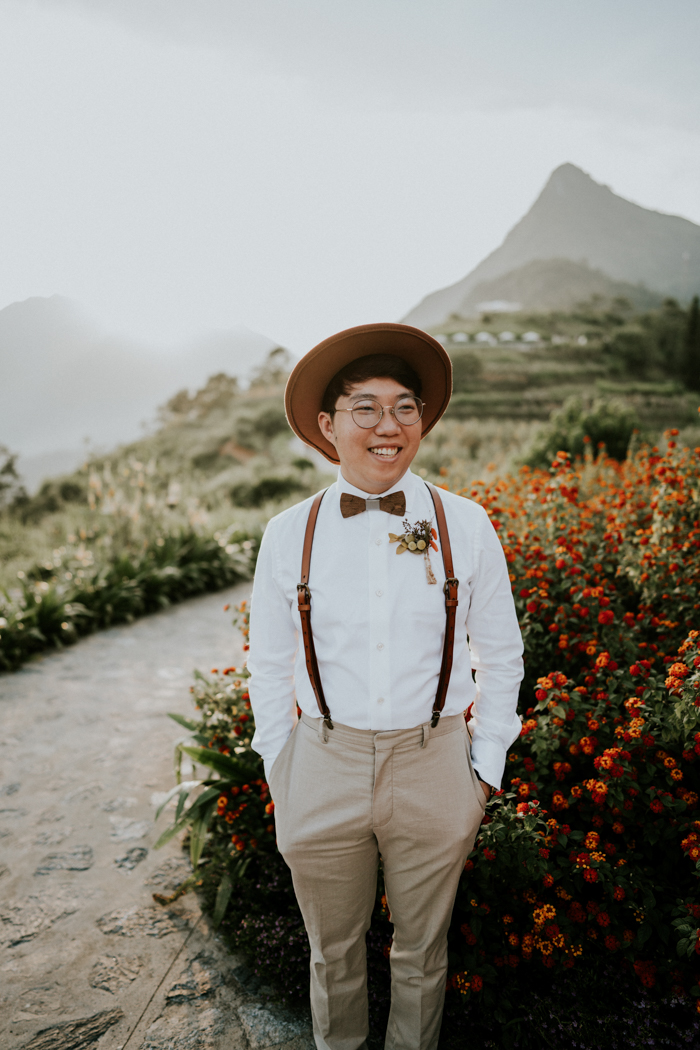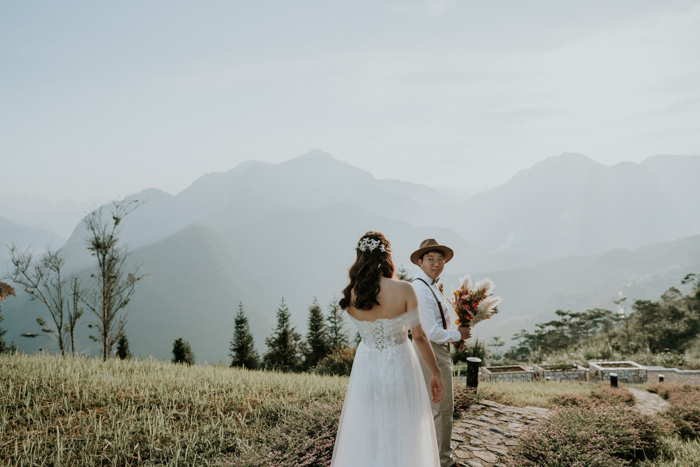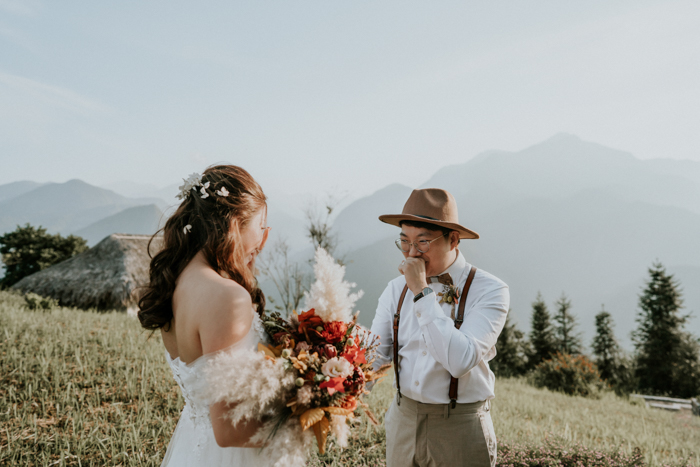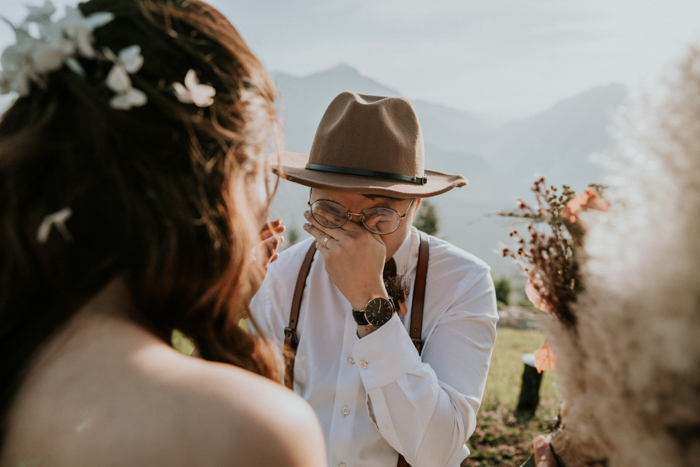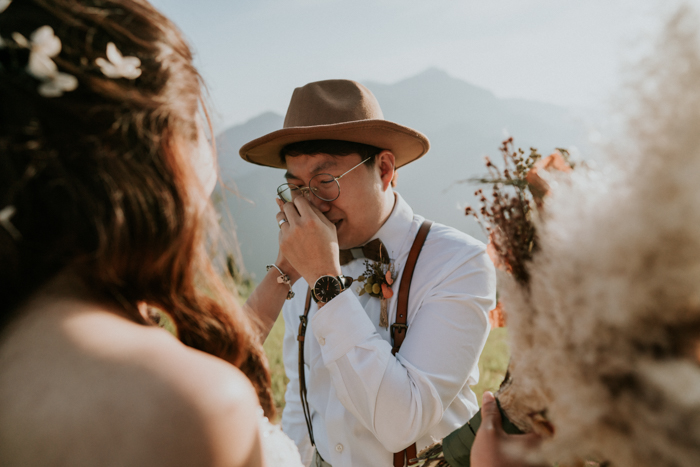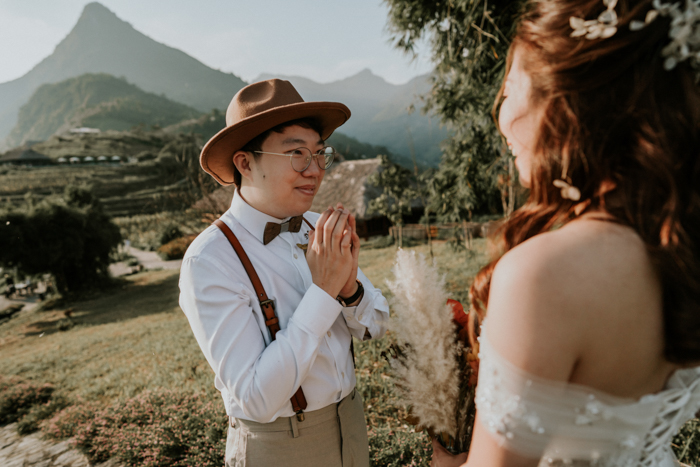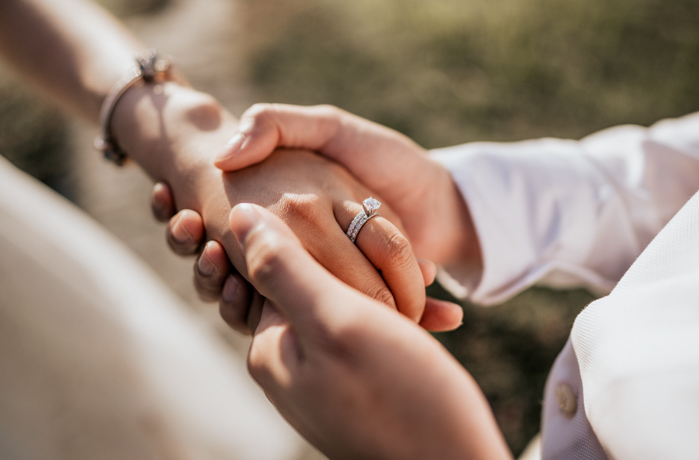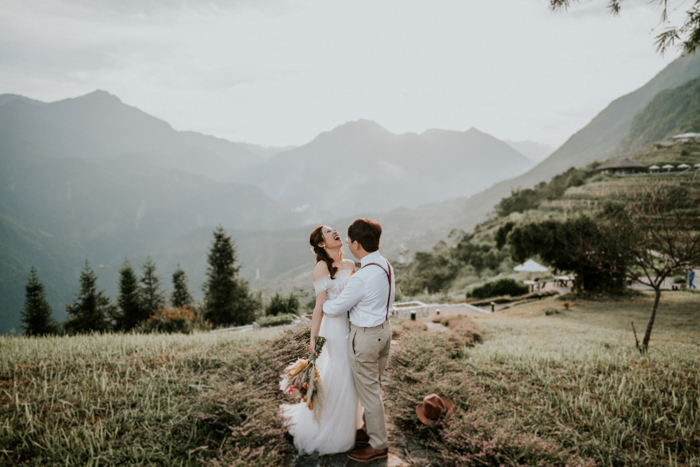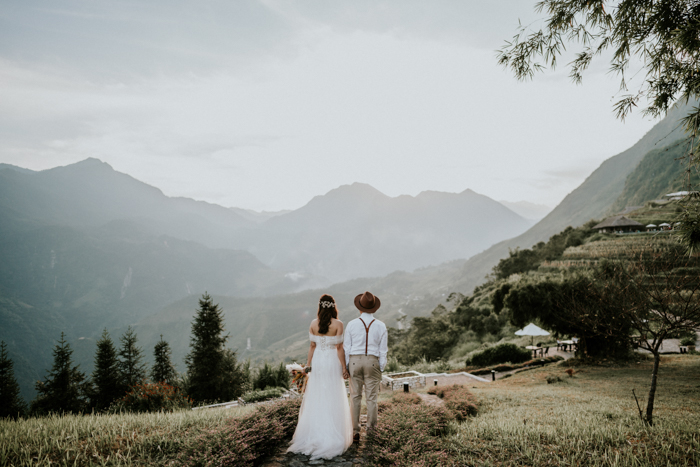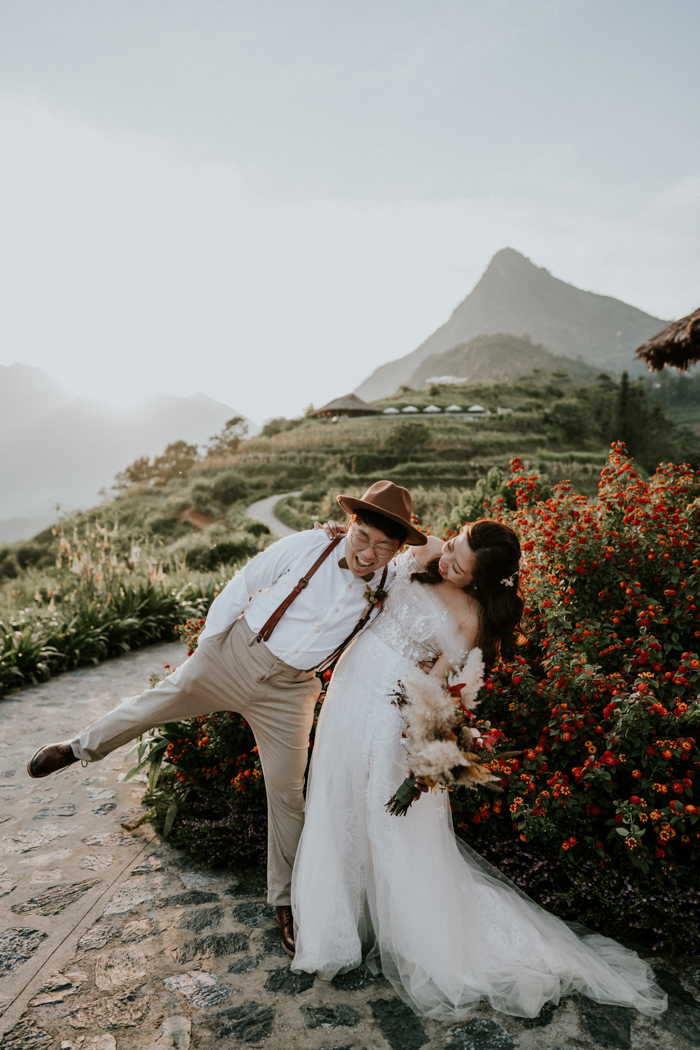 We believe that having a professional wedding photographer was the most important in planning our wedding. The wedding photos would be the bridge to connect us to all those cherished memories and allow us to relive our special day. We wanted someone who understood our vision, made us feel comfortable and relaxed, so we could express our true selves, emotions and personalities in front of the camera.
From the start to the very end of our elopement, our photographer, Andrew, was professional, supportive, friendly and thoughtful. He went above and beyond to help us plan and get ready for the day. Andrew took time to learn our vision and suggested more ideas to make it completed. Furthermore, he helped us feel less pressure in front of the camera through conversations and stories, so we could be ourselves while he captured those candid moments. The whole experience was so comfortable and fun.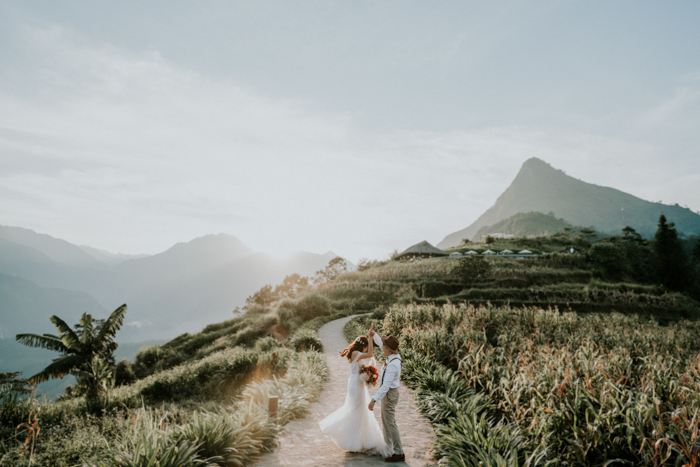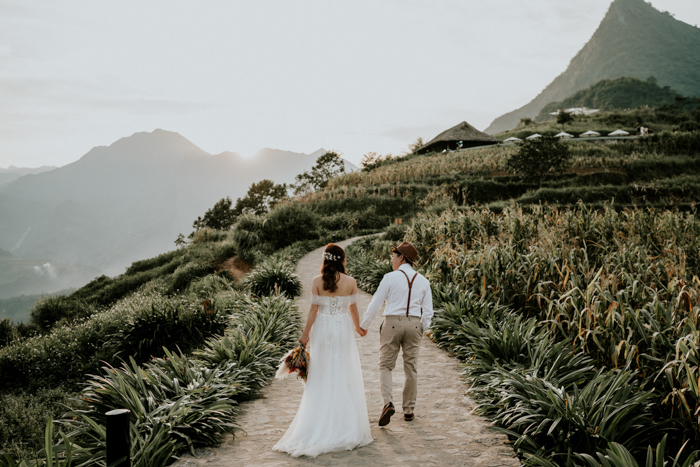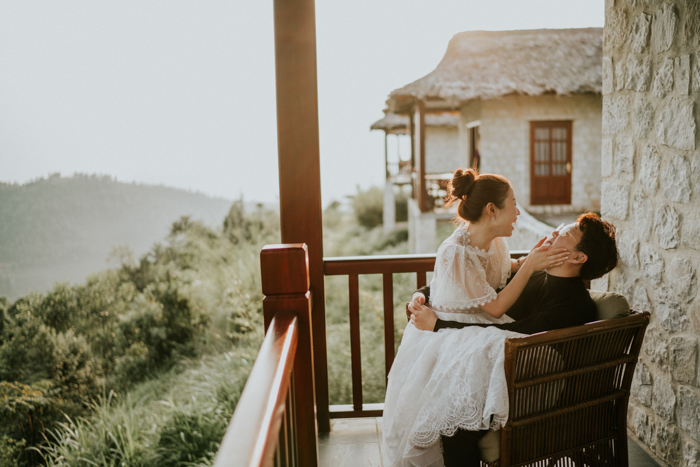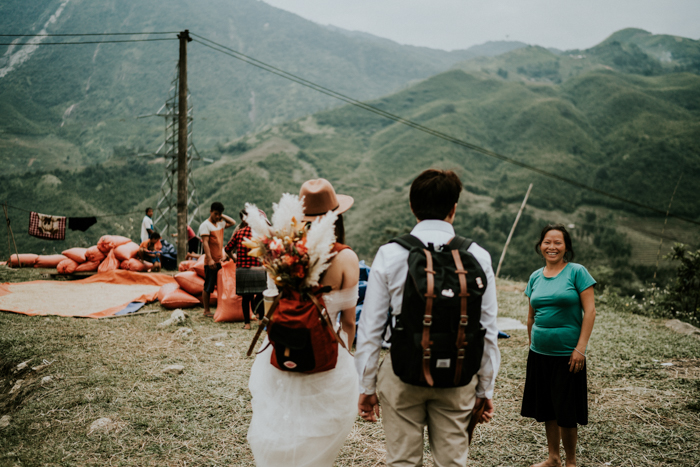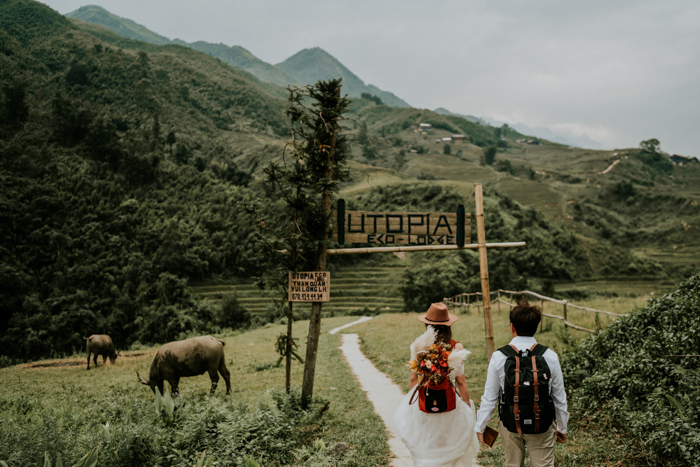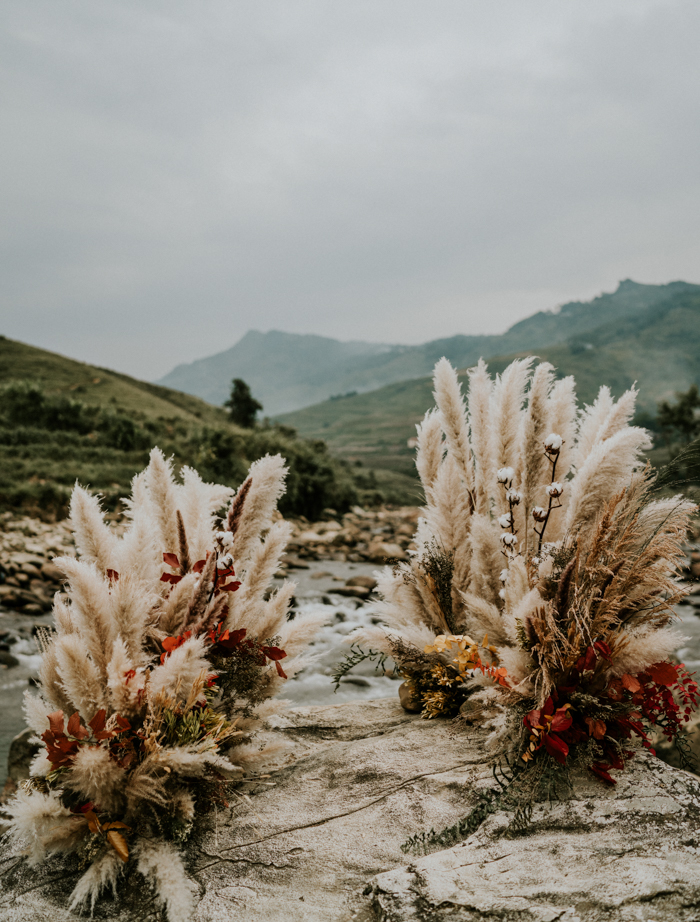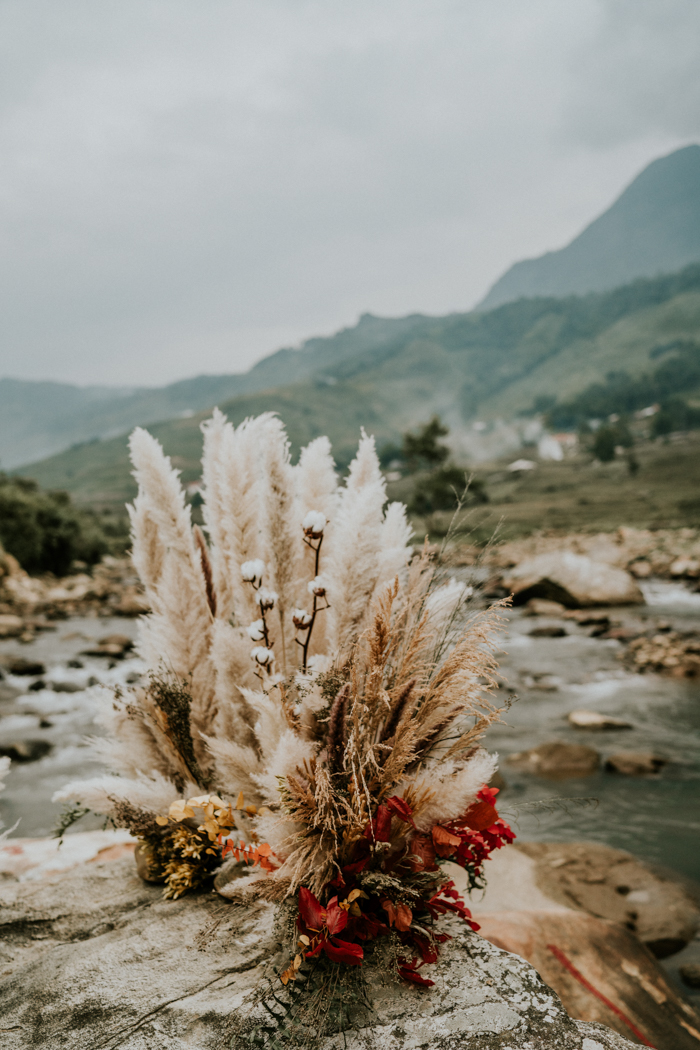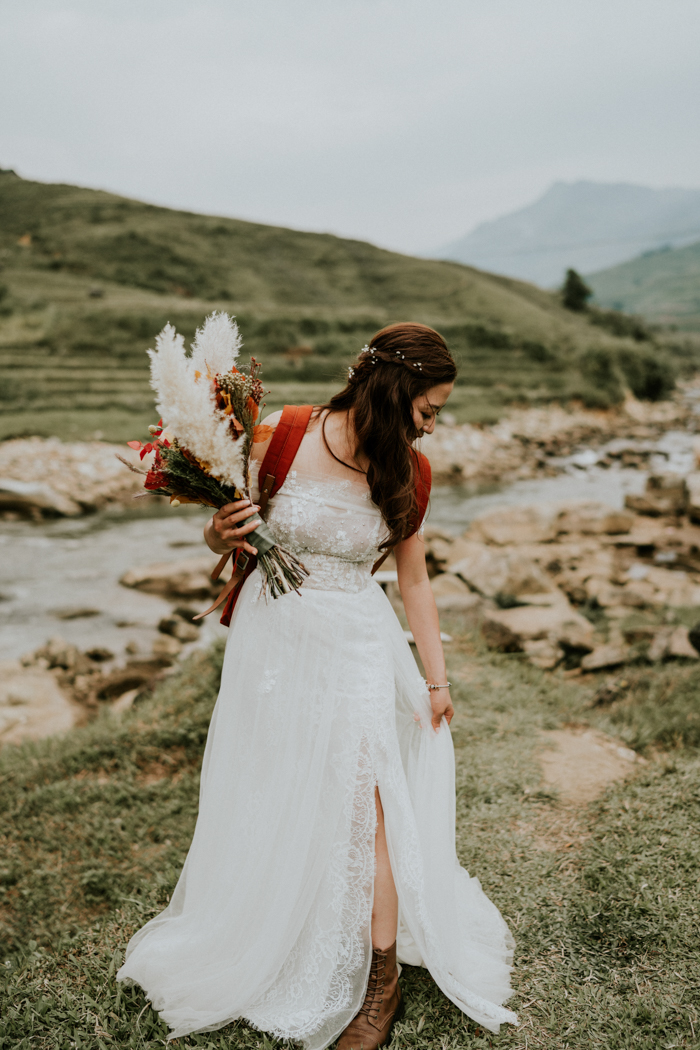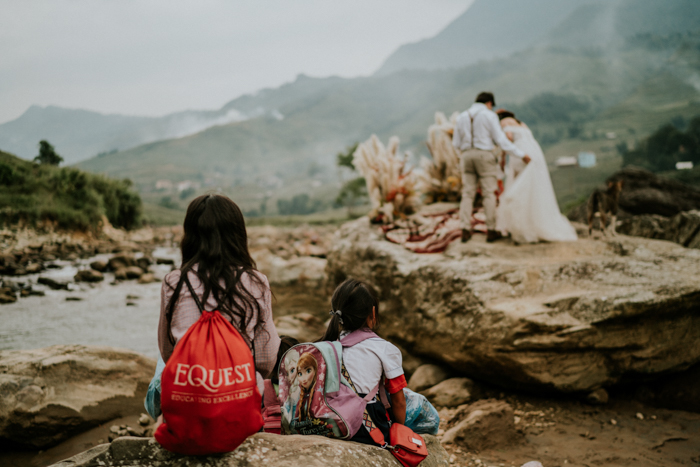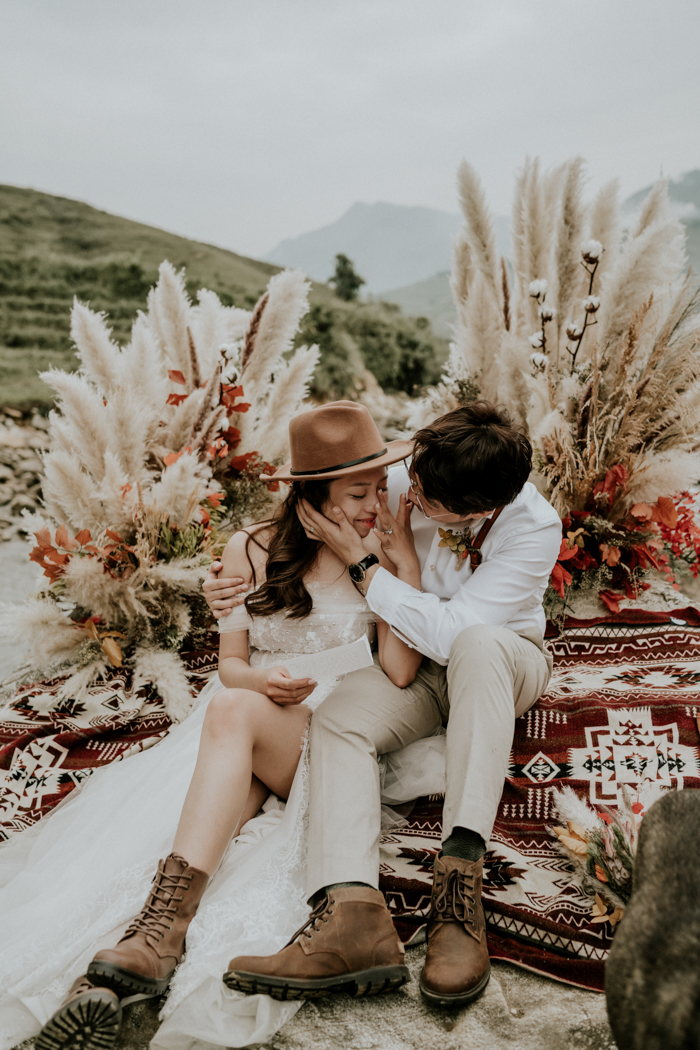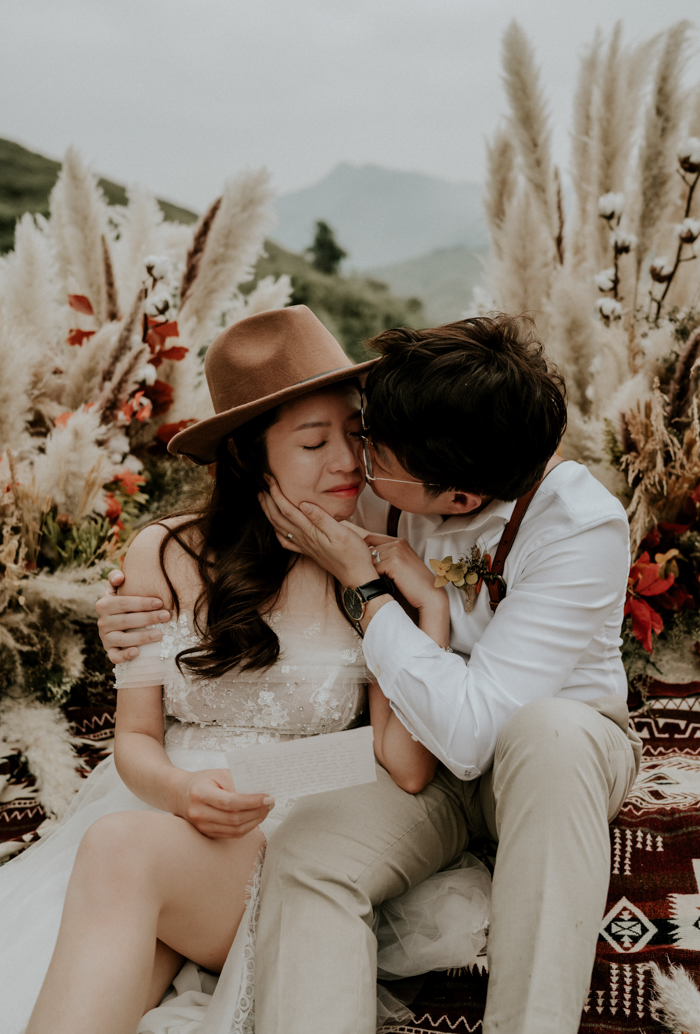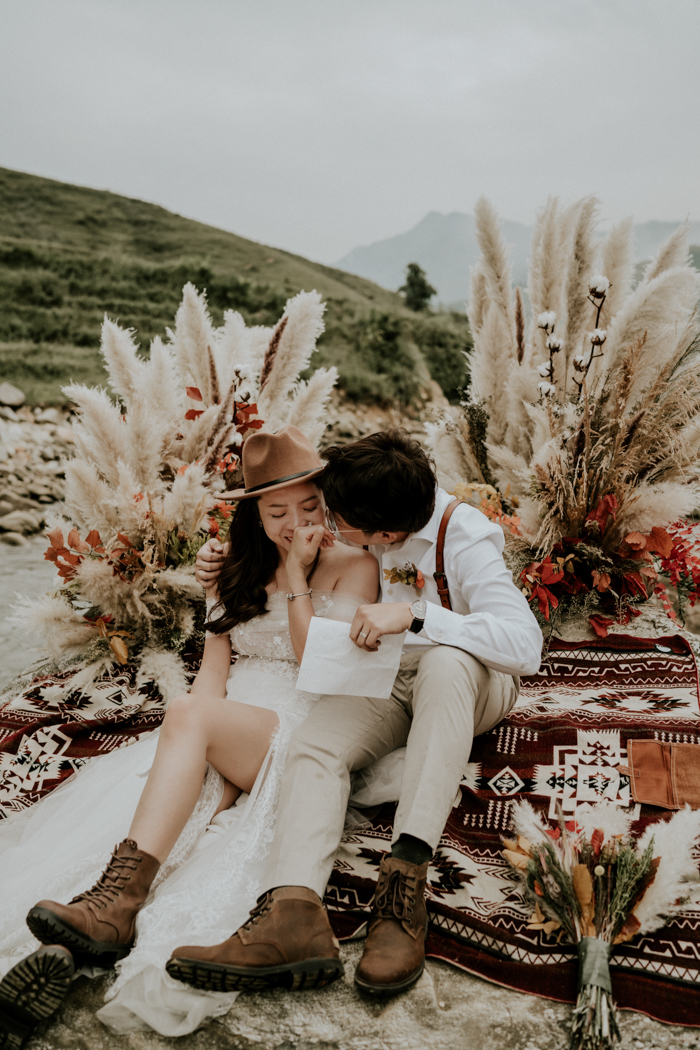 RECOMMENDED READING: 50 Cute Wedding Boots for Fall and Winter Brides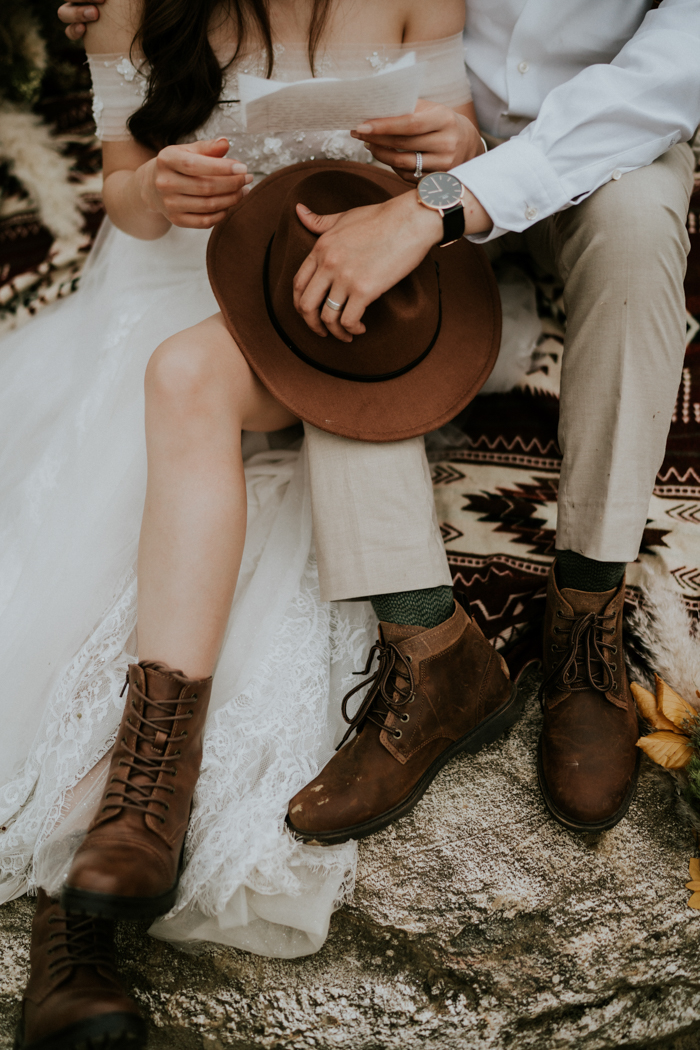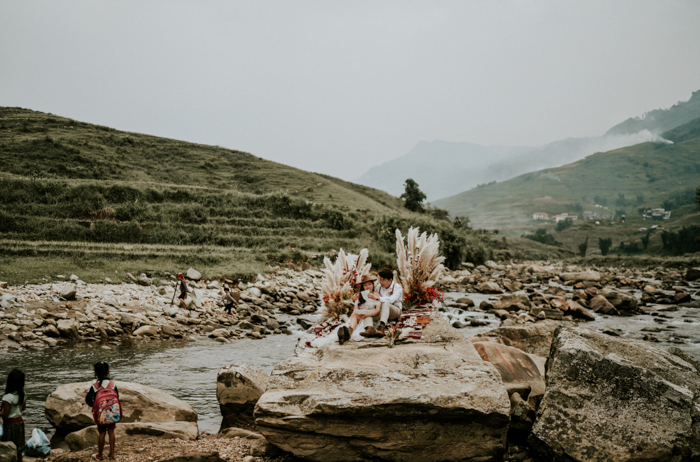 After we exchanged love letters, we spent little time enjoying the scenery while we listened to the rhythm of the streams and birds chirping . Seeing how the clouds blended into the valley and over the hills, it truly felt like you were in heaven. At that moment, we knew that our six months planning for our elopement was totally worth it.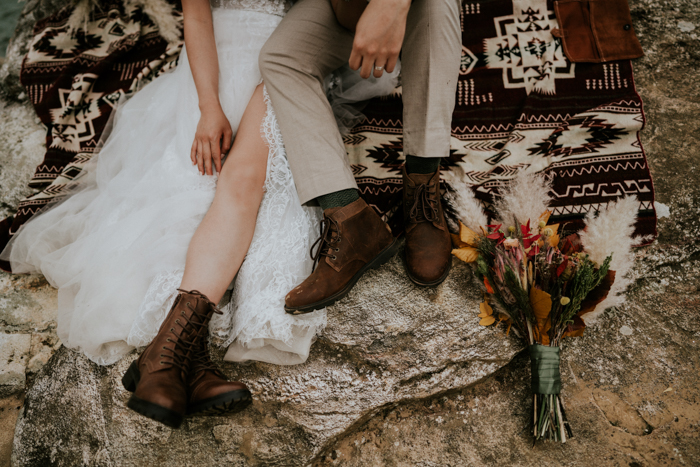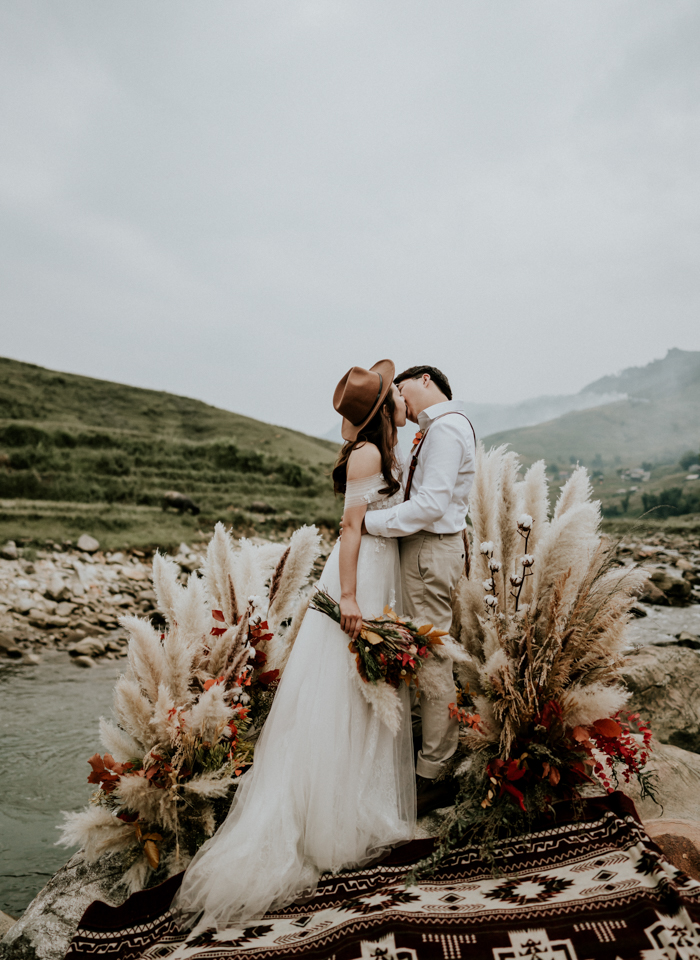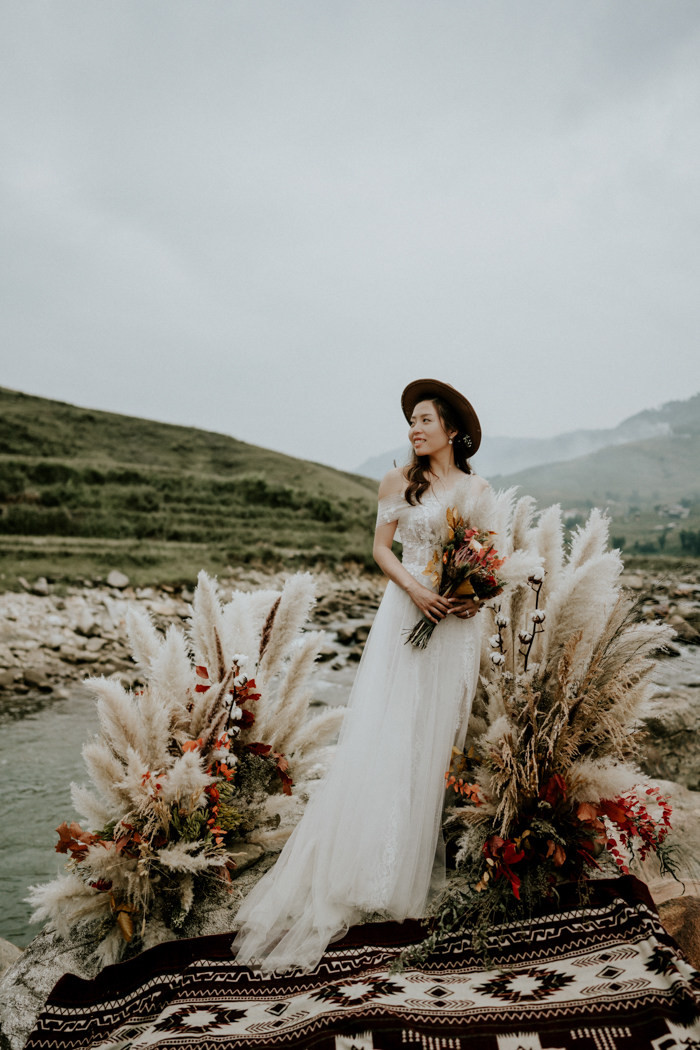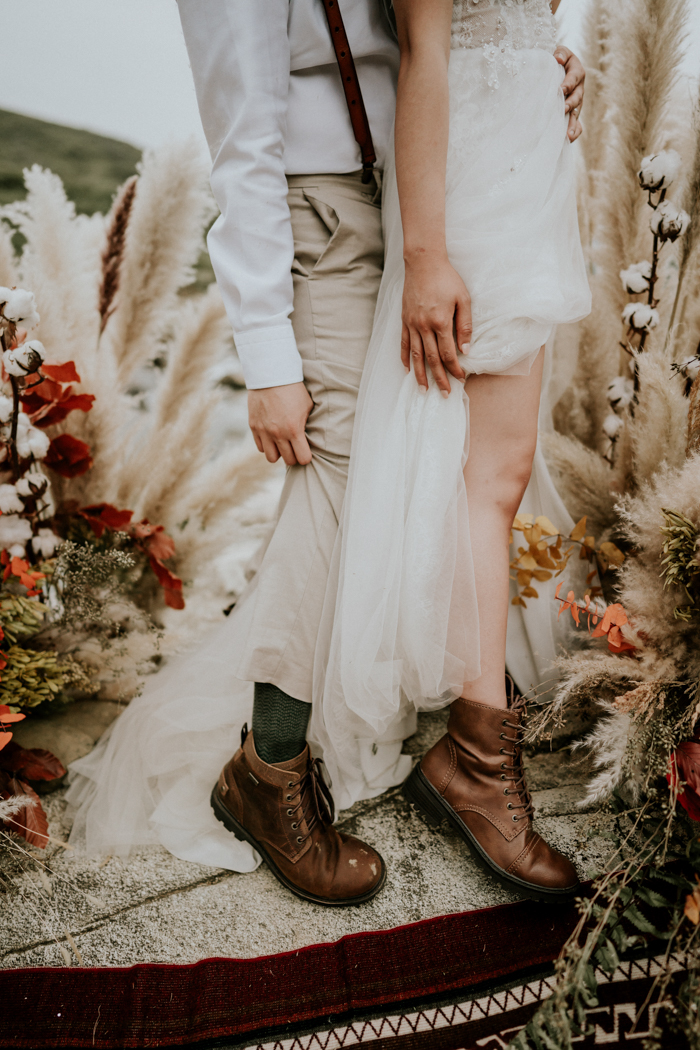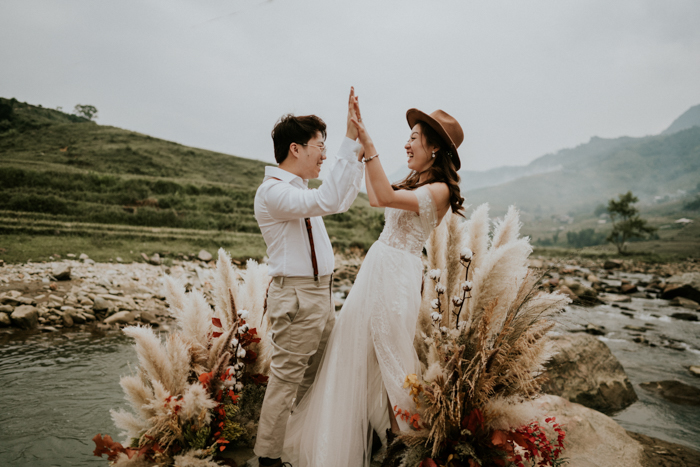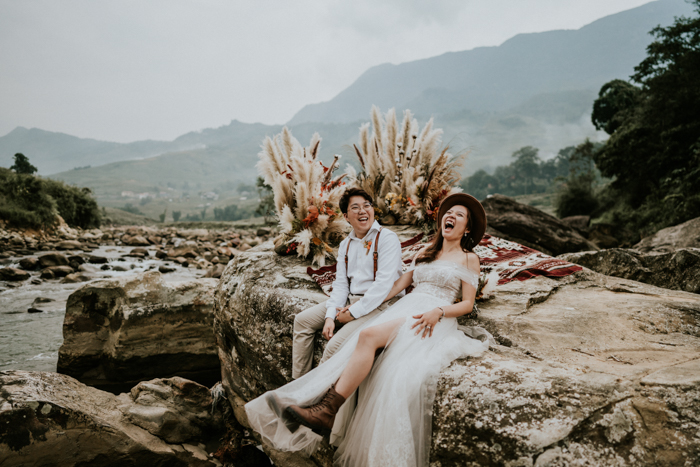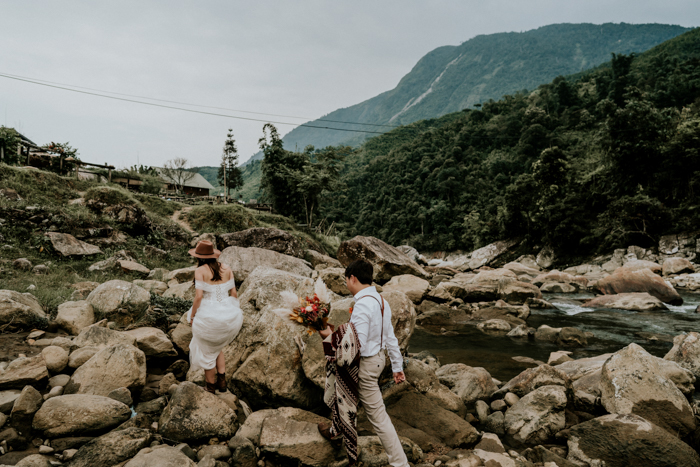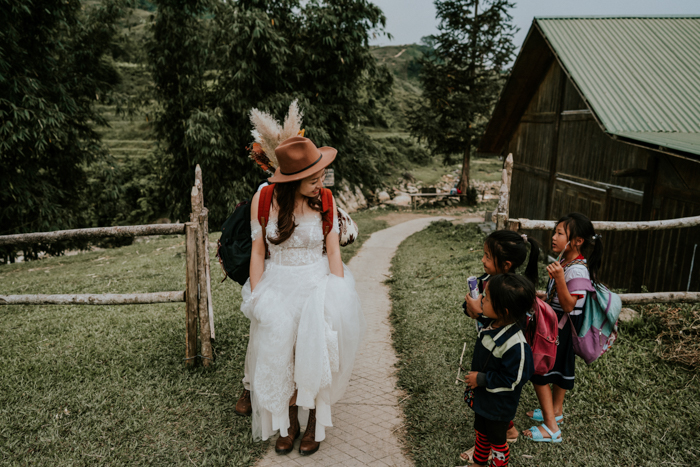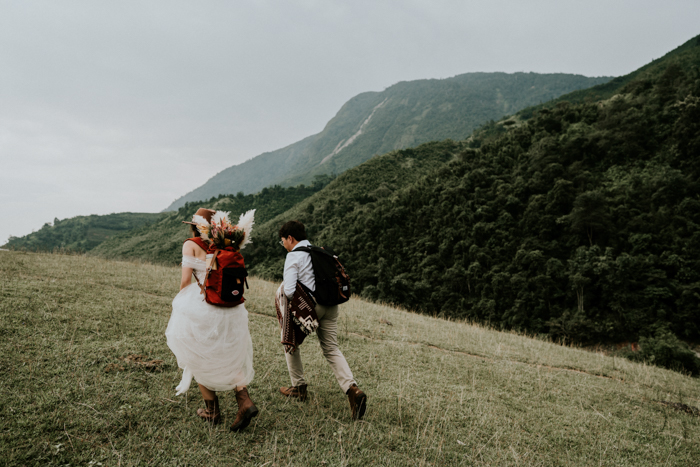 Our photographer suggested an idea of having an adventurous elopement in Vietnam with autumn wedding color scheme. Hipster Wedding was very helpful and supportive from creating outfit guides, mood-board to coordinating the floral vendor. We truly loved the eclectic mix of pampas grass, rustic, natural, and warm felling of the style.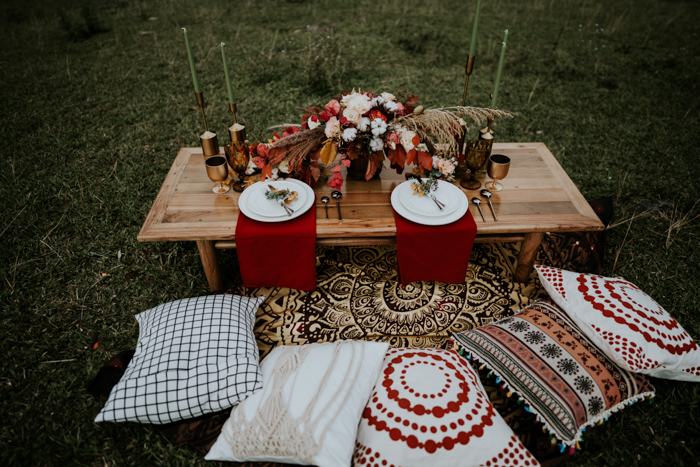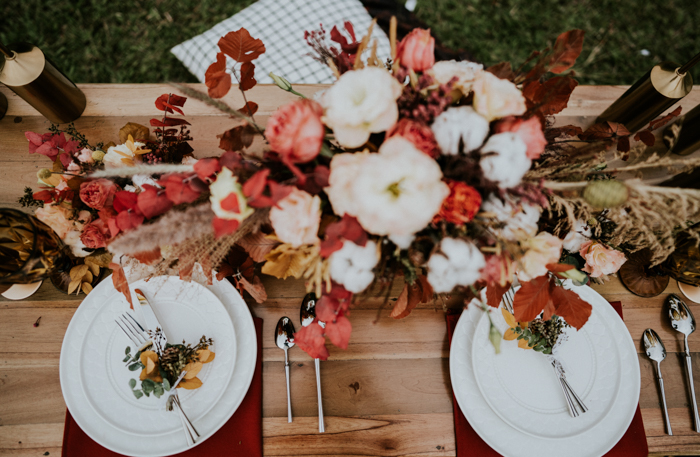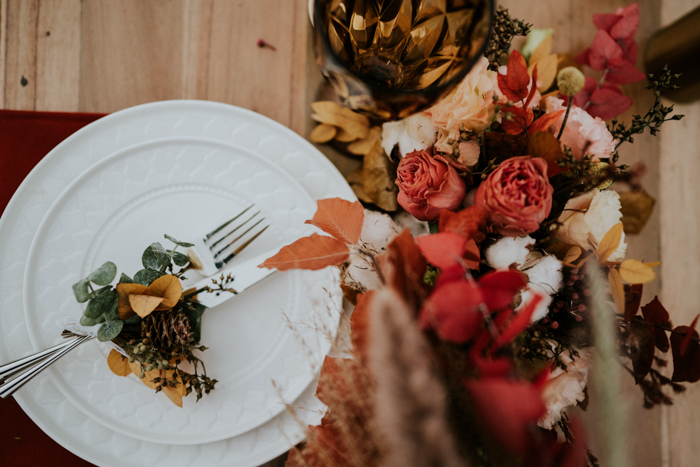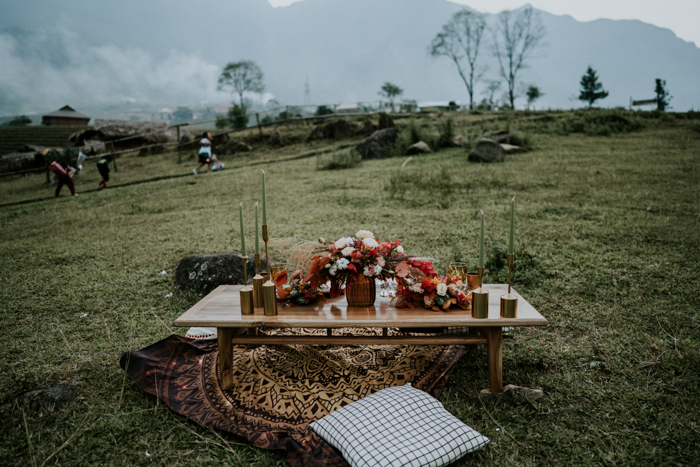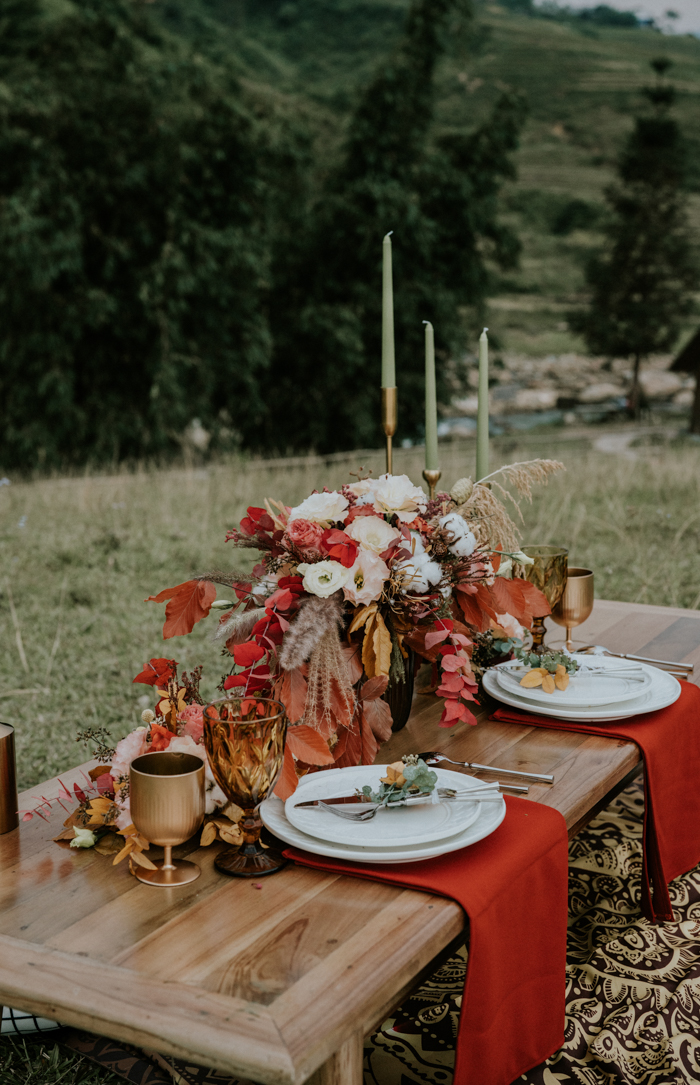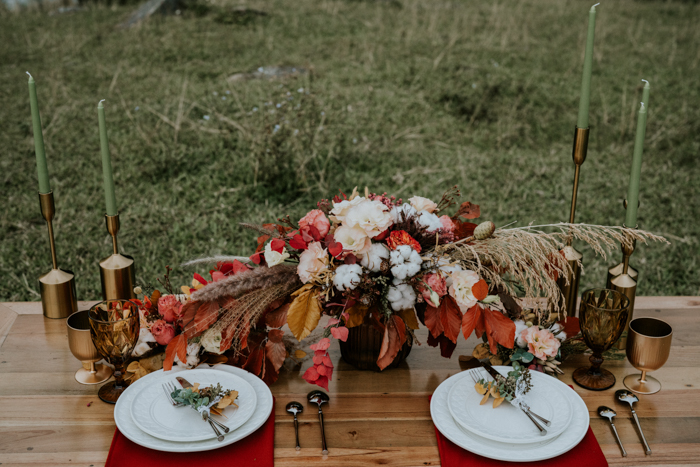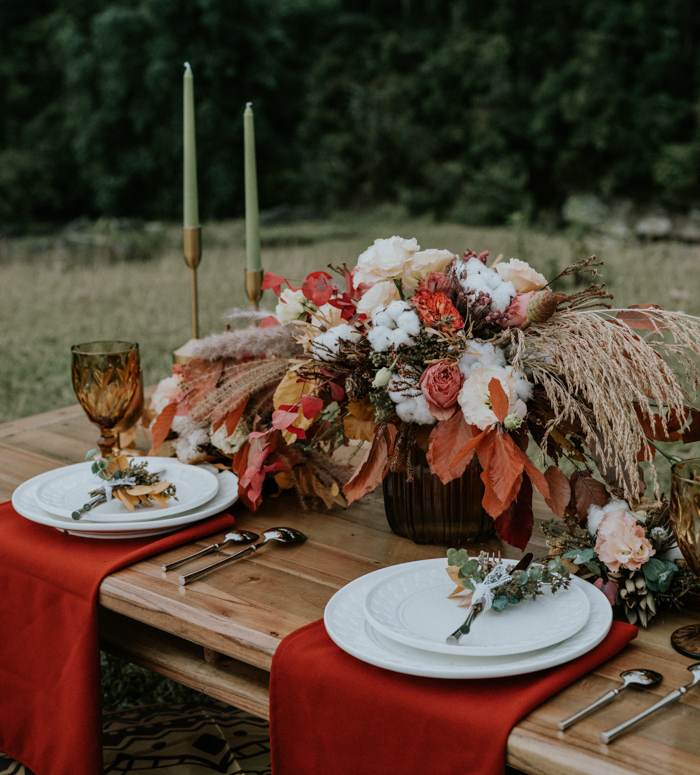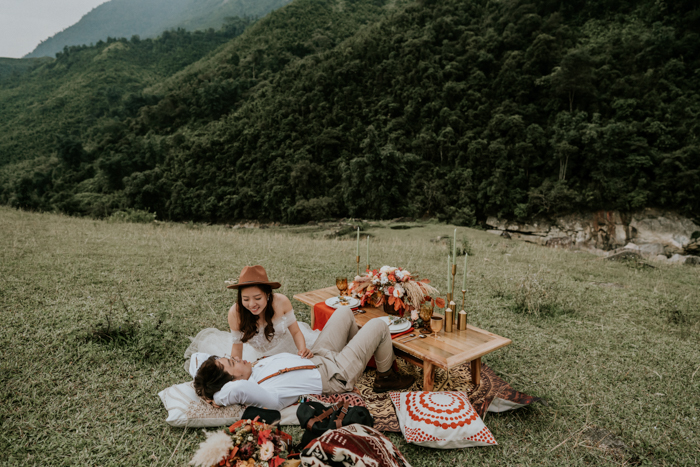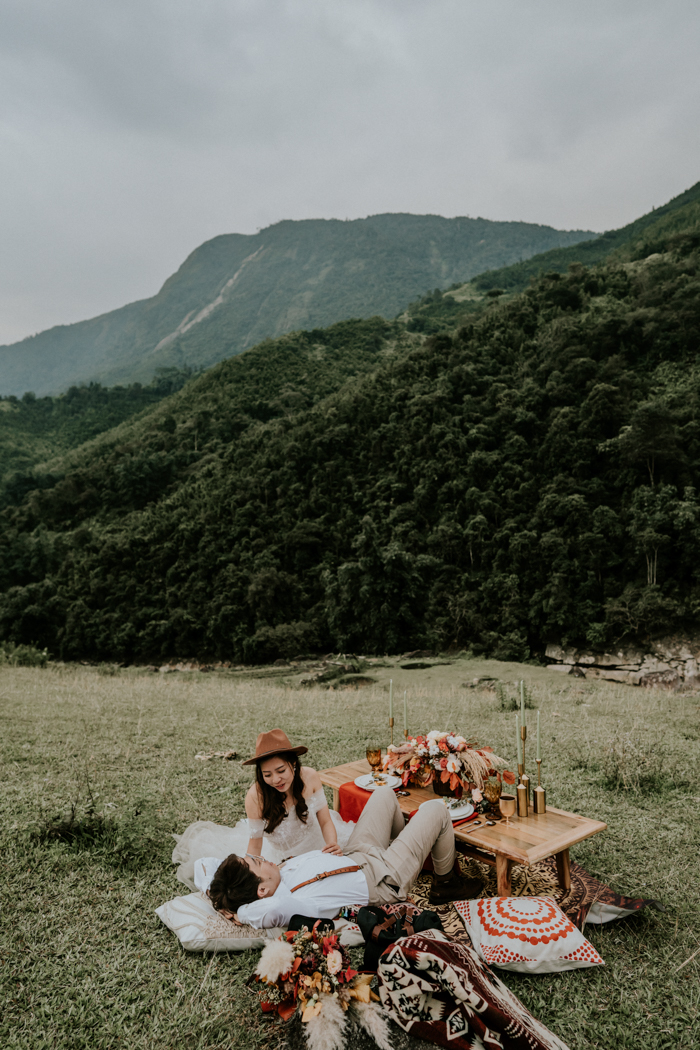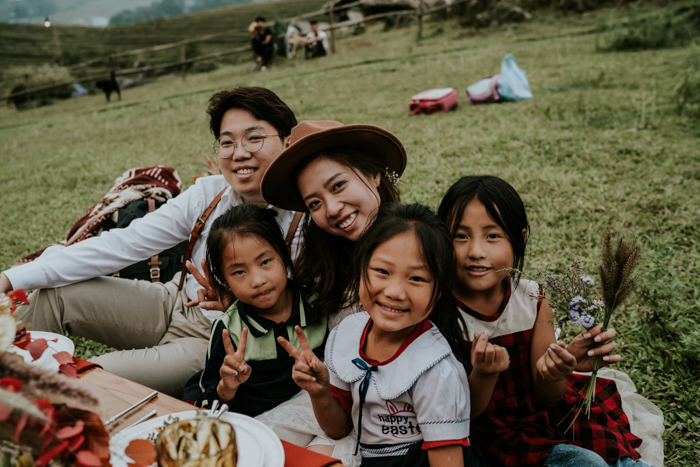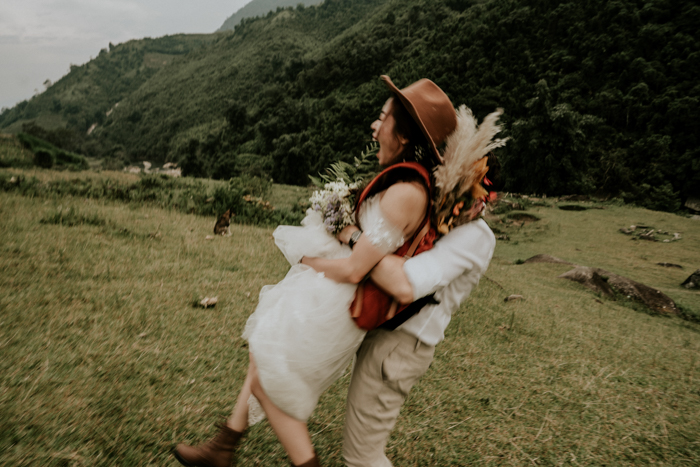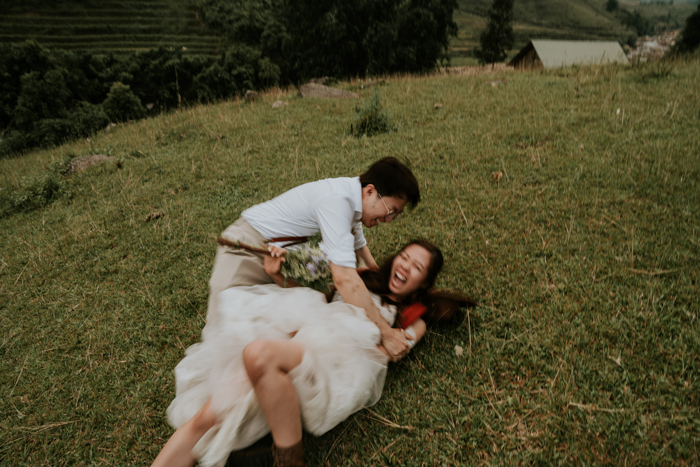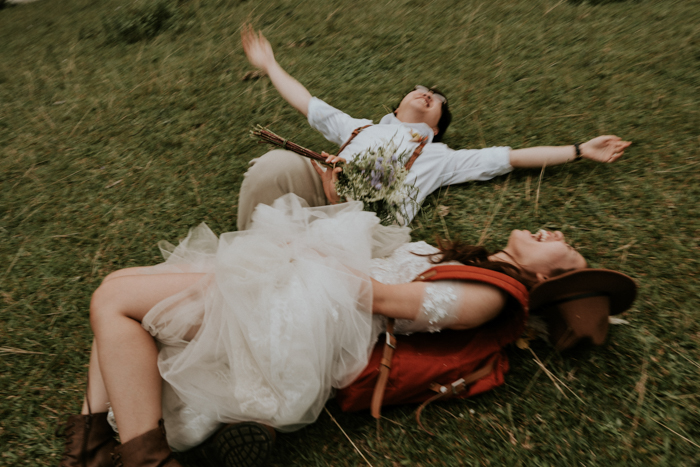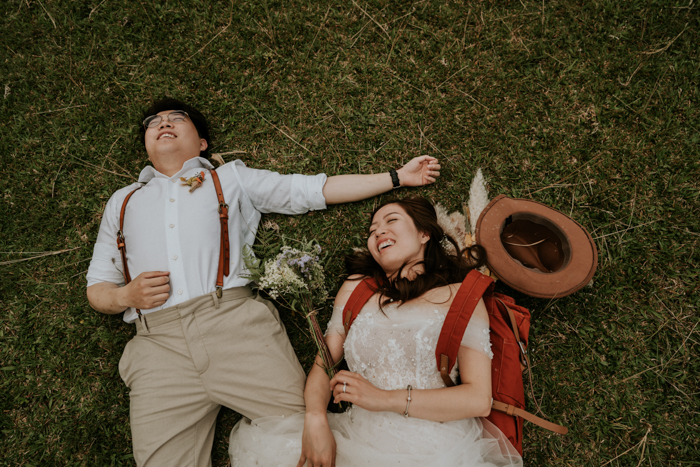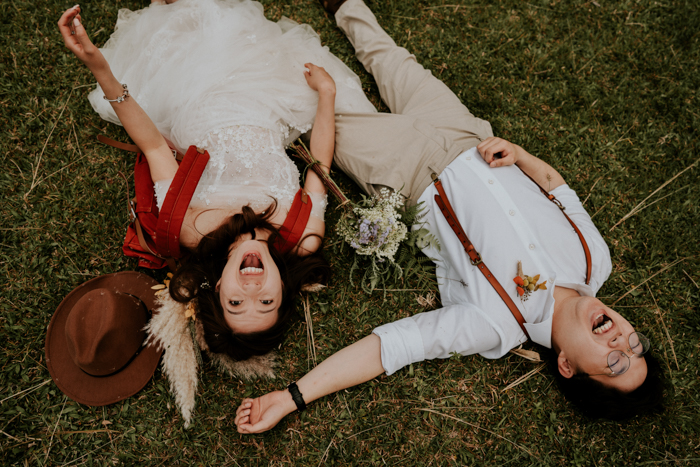 Congratulations, Loc and Vi, and many thanks to Junebug member Hipster Wedding for sharing their stunning adventure elopement in Vietnam with us! For more of Hipster Wedding's work, be sure to check out their page in our directory of the world's best wedding photographers.