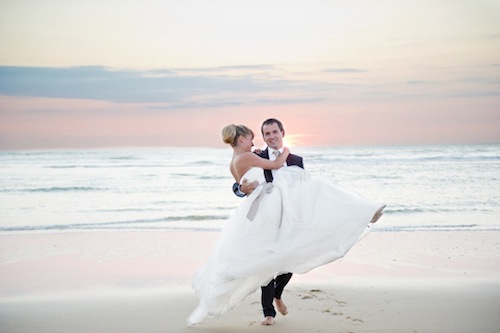 What a dreamy combination this wedding brings together; the beach in Cap Ferret, France, a relaxed but classic atmosphere, a Vera Wang wedding gown, a couple wildly in love… I could go on and on! Luckily talented photographer Ivan Franchet captured all the beauty of the celebration in his images, and couple Marie-Isabelle and Vincent told us the story of their wedding day from beginning to end…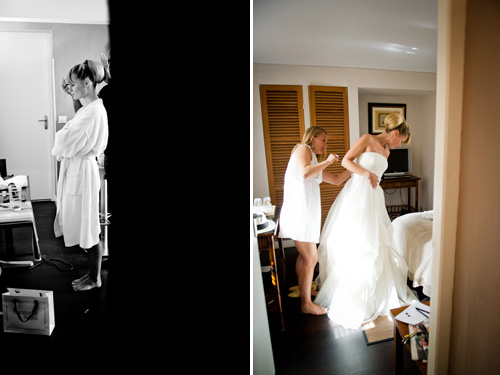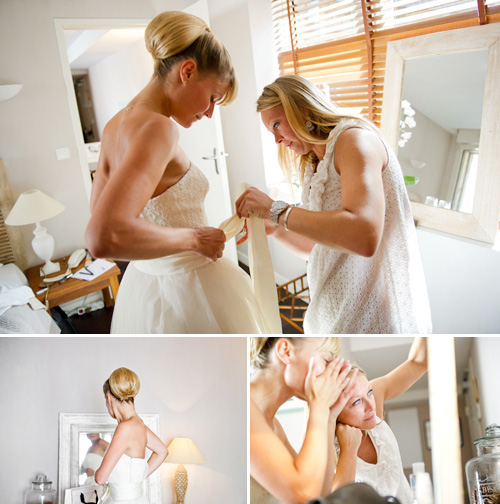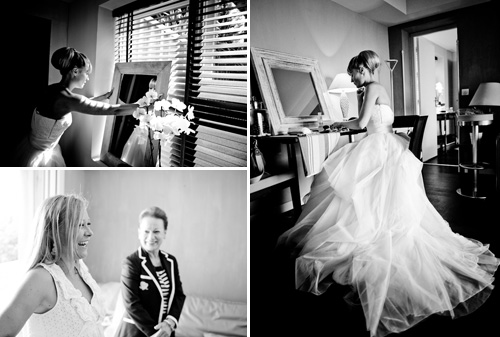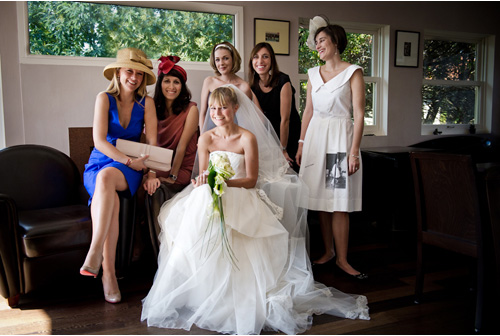 The Goals: Marie-Isabelle had always dreamed of a sea-side wedding, and after Vincent introduced her to Cap Ferret a few years back, she knew this would be the place. Food, music, and the dress were essential for this French wedding, and the main goal of the couple was to create "a moment that friends and family could simply enjoy with elegance."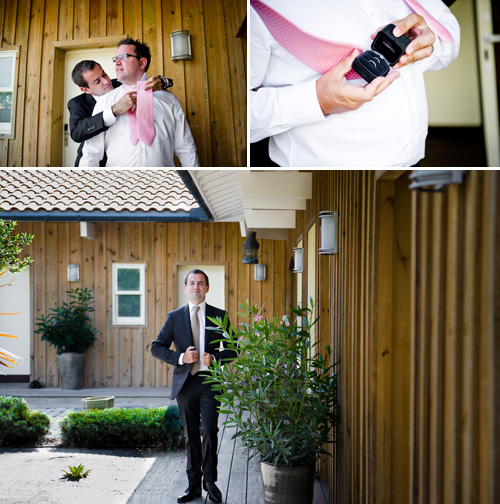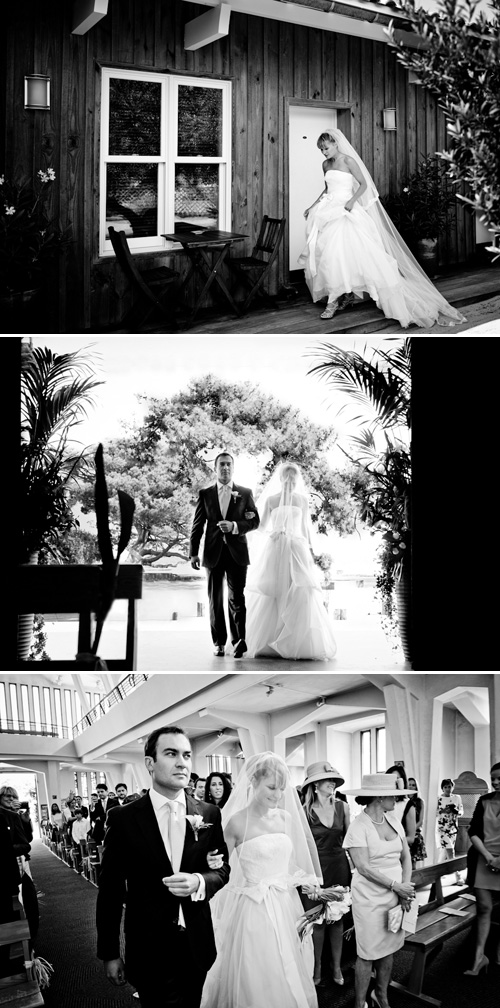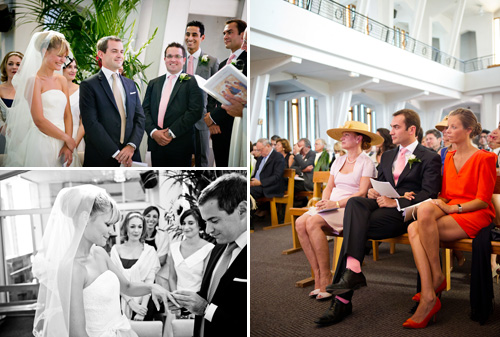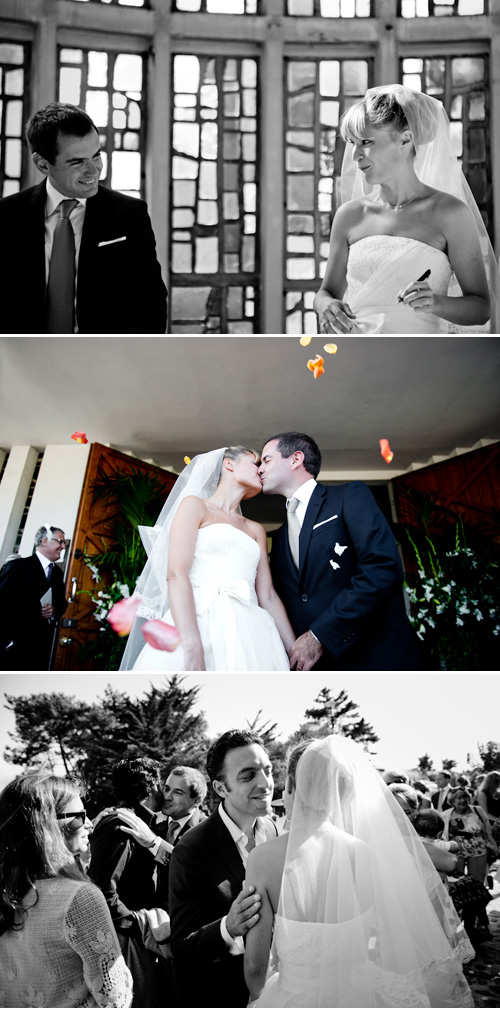 The Design: To add a spiritual element to the day, Marie-Isabelle and Vincent chose to hold their ceremony in a church – Eglise Notre Dame des Flots, followed by cocktail hour on the beach, and a reception at the ultra-stylish Sail Fish Restaurant. Looking back they felt their best decision was their cocktail hour by the sea, where 150 guests in suits and dresses put their toes in the sand and enjoyed champaign and live jazz. Heavenly!
During the reception, the all-white beach restaurant was decorated with a white, beige and blue color palette to incorporate the beauty of the ocean, and candle light twinkled in the sea breeze. Their wedding cake was in the shape of a "pinasse" – a boat which exist only in Cap Ferret, and was made with "chous à la crème" and "dunes" – a special dessert of the region.
The Look: Marie-Isabelle has always loved the wedding designs of Vera Wang, so she says, "naturally I found the perfect dress in her collection." She paired her classic gown with shoes by Jimmy Choo, and wore her hair in a simple up-do, with blond bangs framing her face. So clean, so modern, so pretty!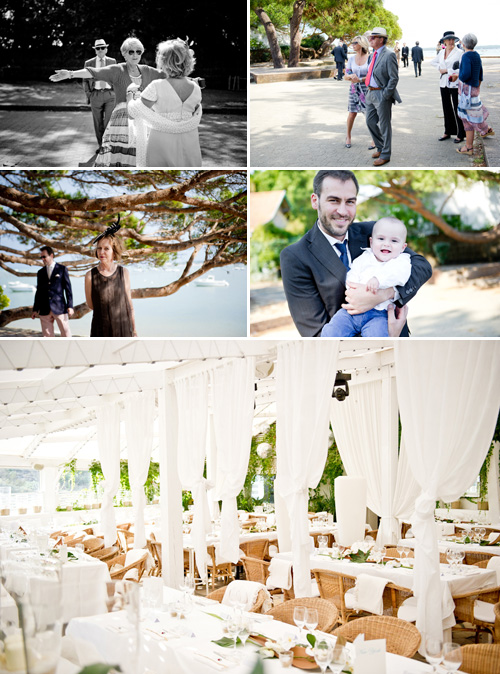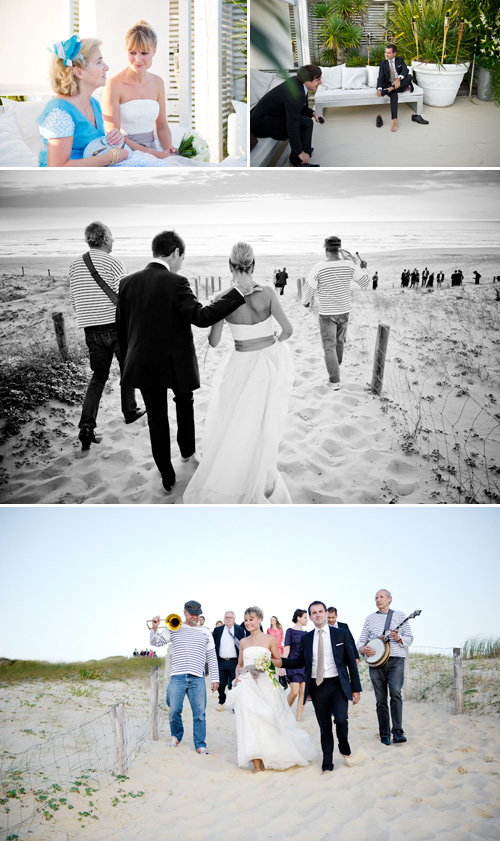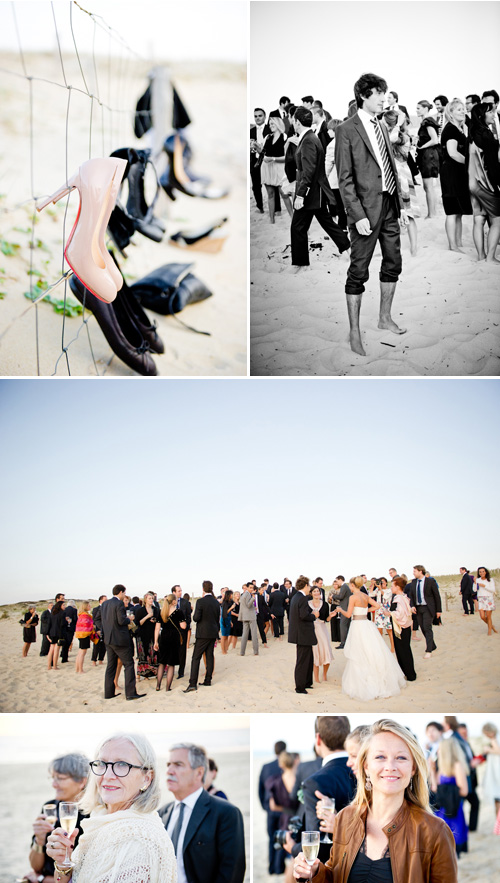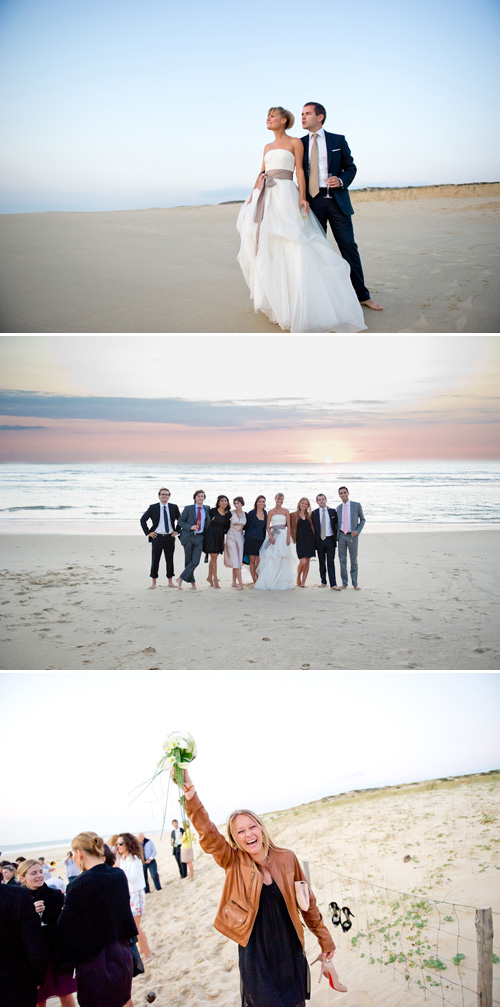 The Moments: Marie-Isabelle has so many moments she loved throughout their wedding day – "in the morning before the wedding when Vincent and I had a walk along the beach, when I entered the church and my husband first saw me, when we kissed during the ceremony, my first glass of champaign, the brunch on sunday were you see that all your friends are still there to celebrate…" Sounds like the perfect day!
The Pros: To learn about all the professionals involved in bringing this wedding to life, be sure to visit Marie-Isabelle and Vincent's page in our Real Wedding Library!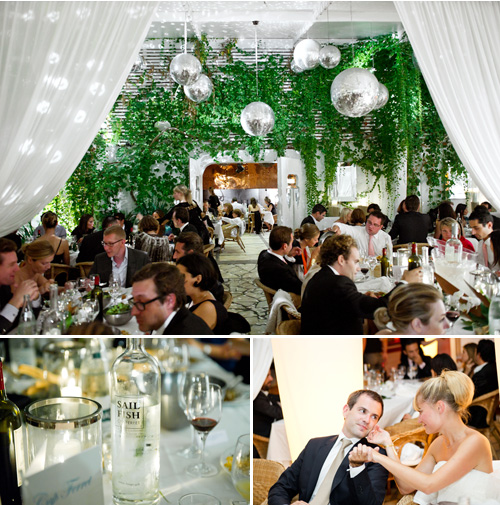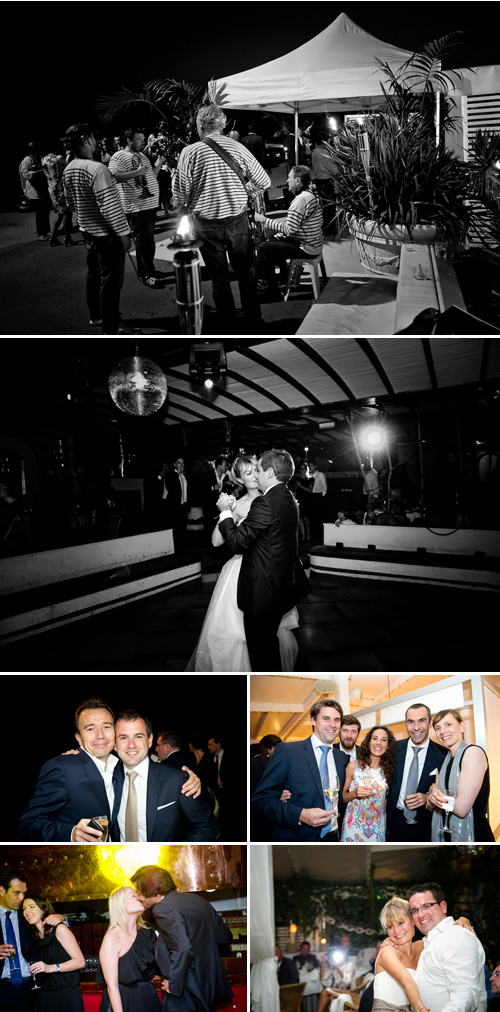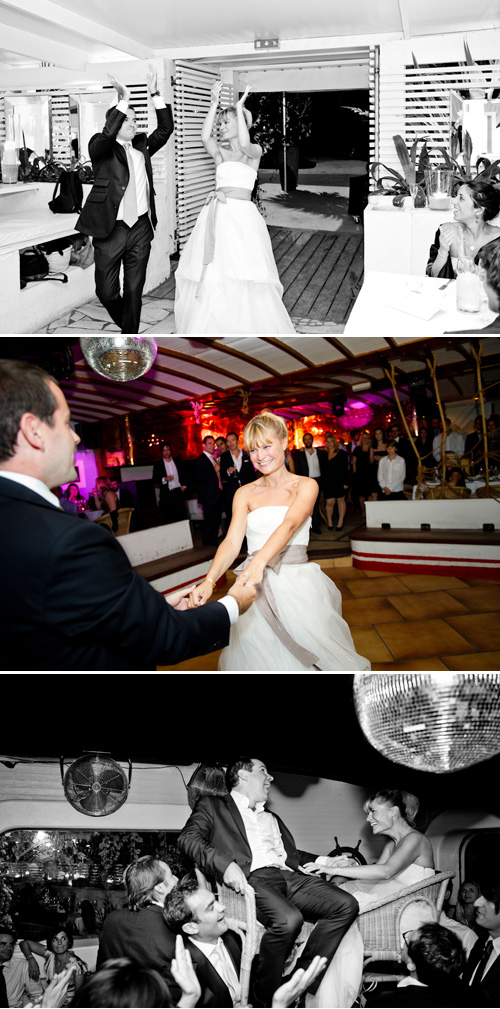 Thank you so much Marie-Isabelle and Vincent! Best wishes to you!
To plan your own wedding in Seattle or Southern California, check out our Plan Your Wedding Hotlists. To find a dream wedding photographer and planner for your wedding anywhere in the world, don't miss our World's Best Wedding Photographers Hotlist and World's Best Wedding Planners and Designers Hotlist!