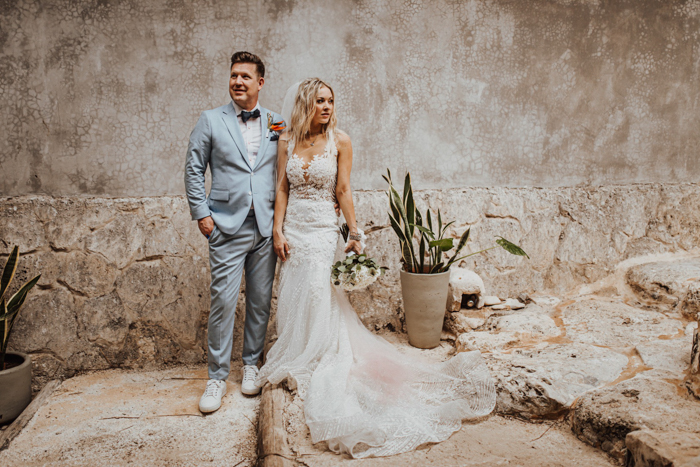 If you're in the mood for all the beachy goodness that Tulum has to offer, look no further than Ashley and Dave's wedding at Papaya Playa Project! The couple and all their nearest and dearest celebrated a weekend of love on the iconic Mexican beaches, and we have to admit we're feeling a little bit of FOMO. ViaDestination helped the couple bring the very best of Tulum into the decor, including tropical greenery, wicker details, and even custom coconuts from Kocoo Mexico. No detail was left unattended but everything felt totally effortless and natural. What we love most, though, is that photographer Beatatum managed to capture the purest emotions from beginning to end!
The Couple:
Ashley and Dave
The Wedding:
Papaya Playa Project, Tulum, Mexico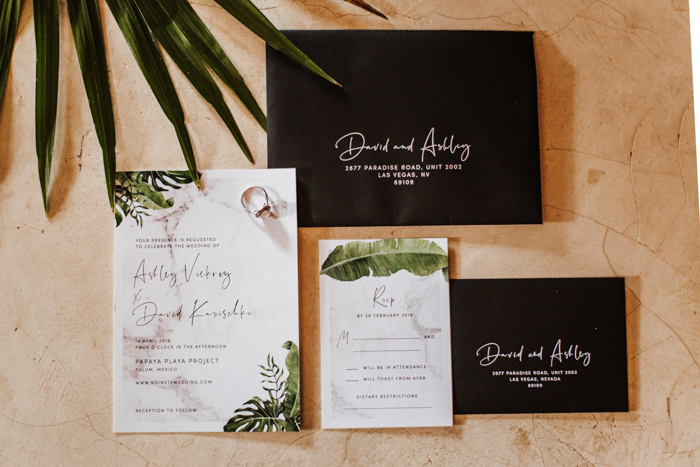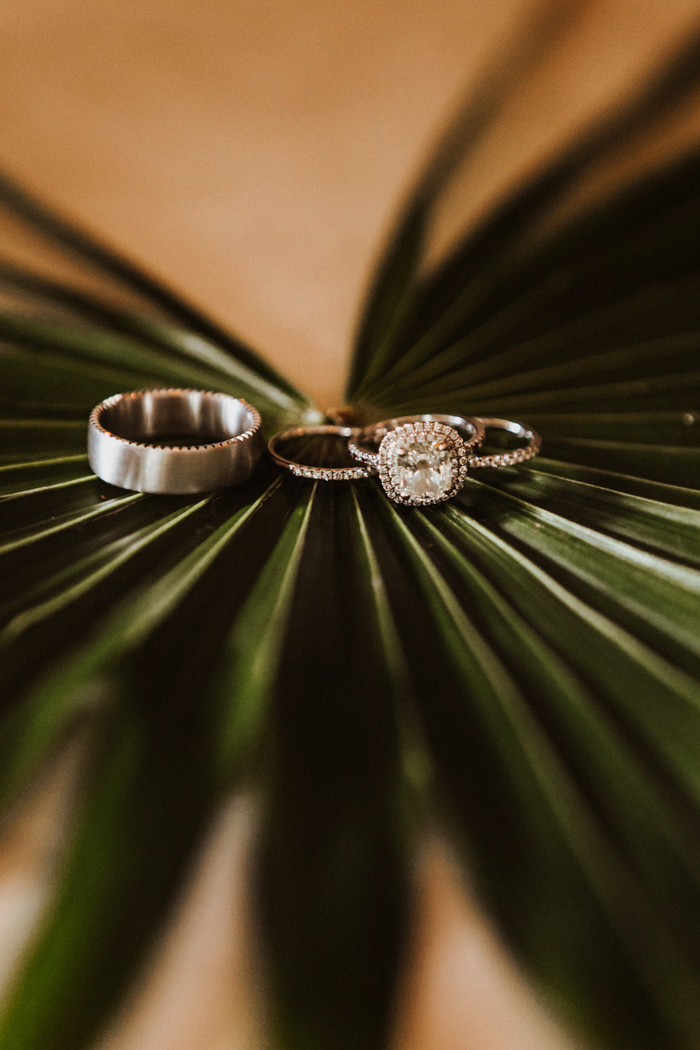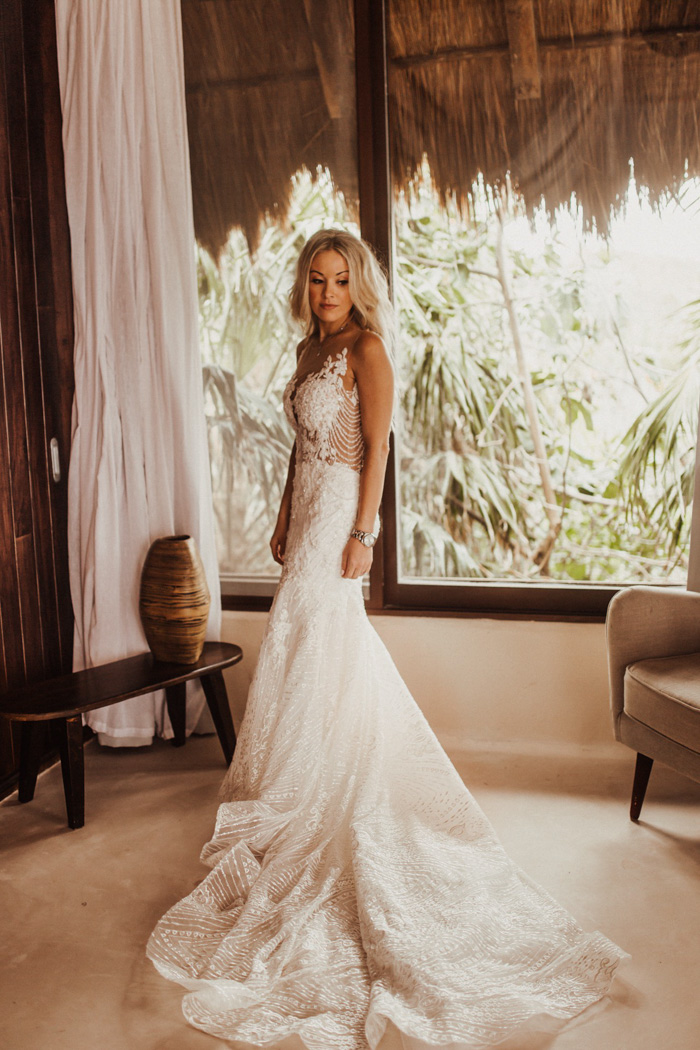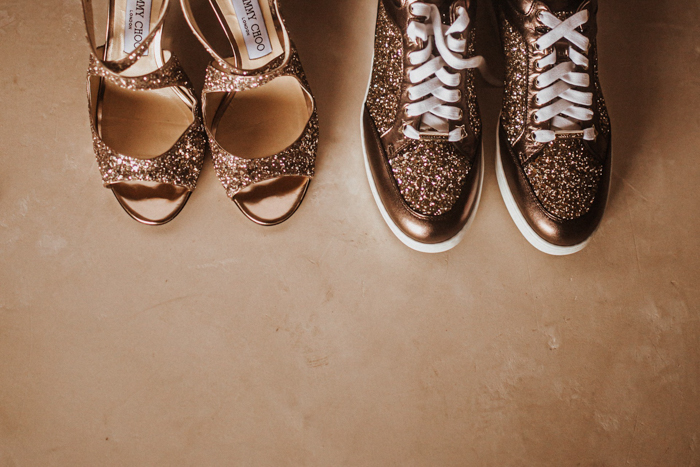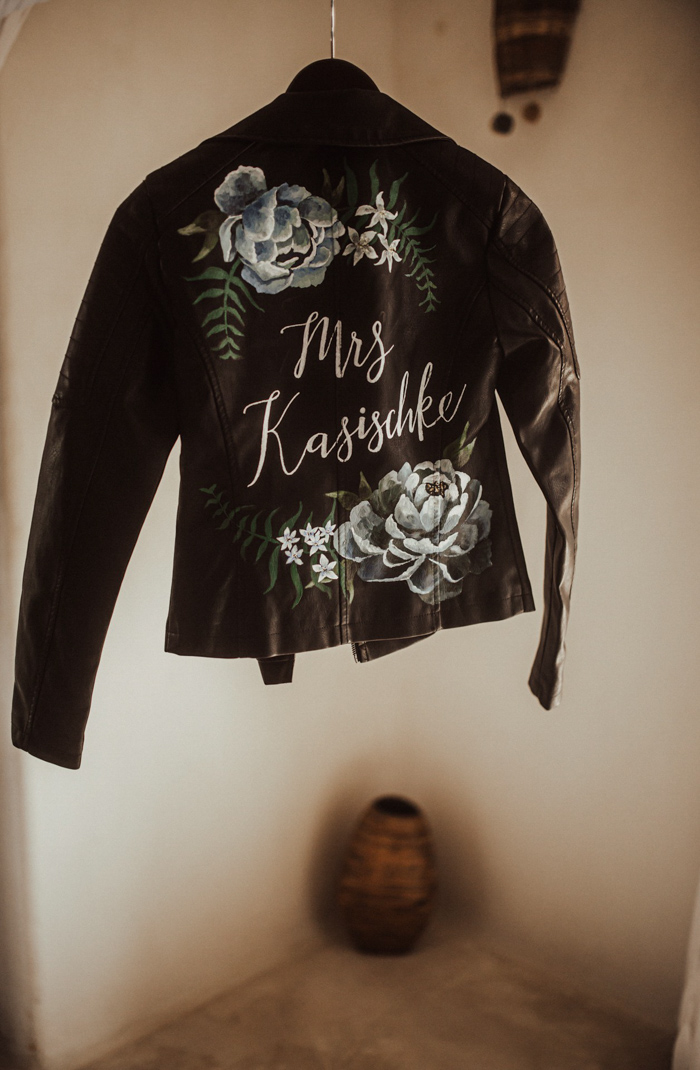 The most important things to us were that everyone was included in all the weekend activities. All guests traveled at least five hours on a plane and then two hours by car. They made the effort to be there to celebrate, so we wanted everyone to be included in everything. We had a welcome party rather than a rehearsal dinner. We had a hangover brunch that turned into an all-day pool party and dinner. When we first started planning we each had one thing that we had as a non-negotiable Dave's was craft cocktails and personalized liquor lists. Mine was I wanted family-style meal service.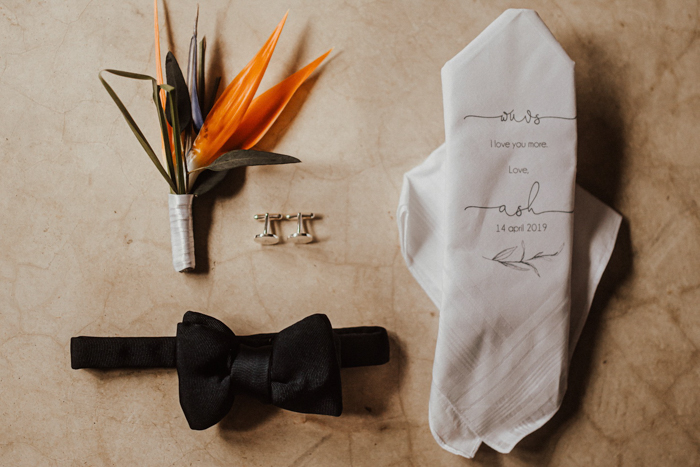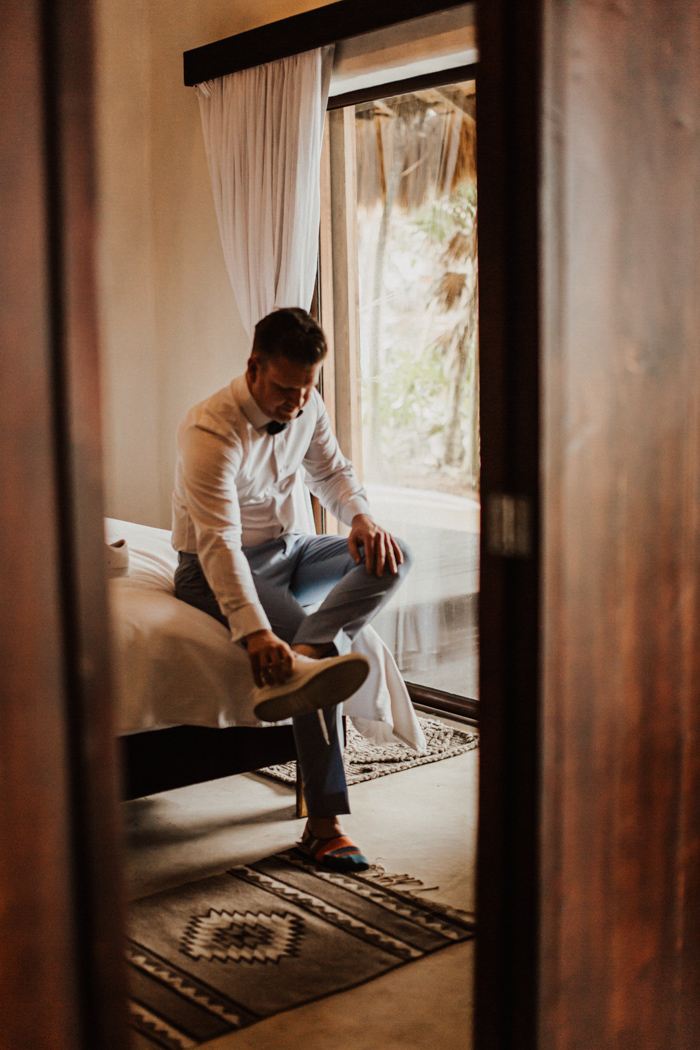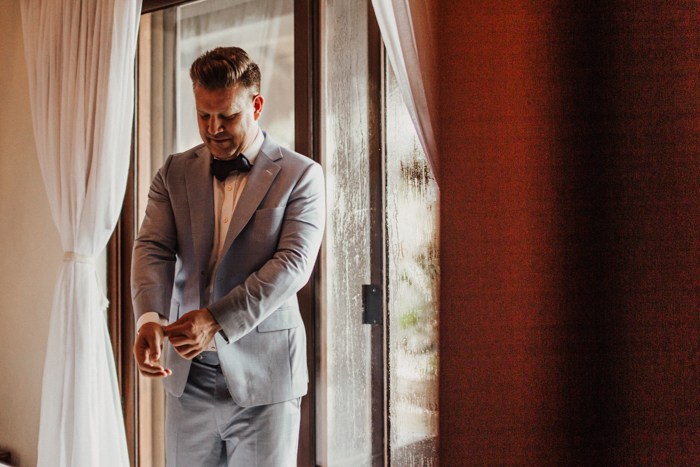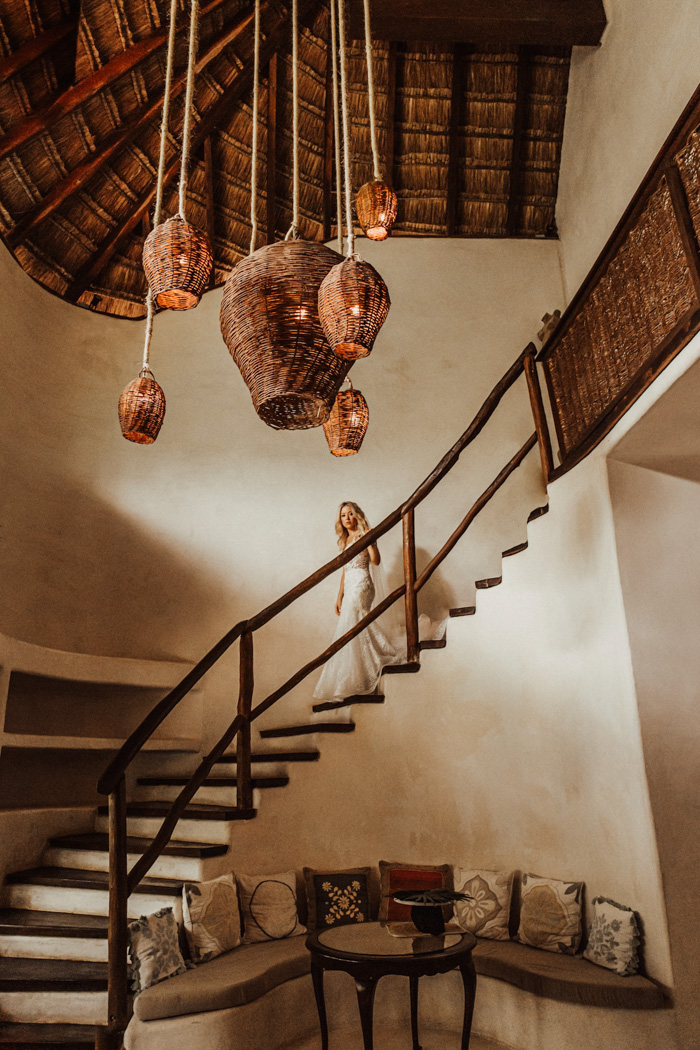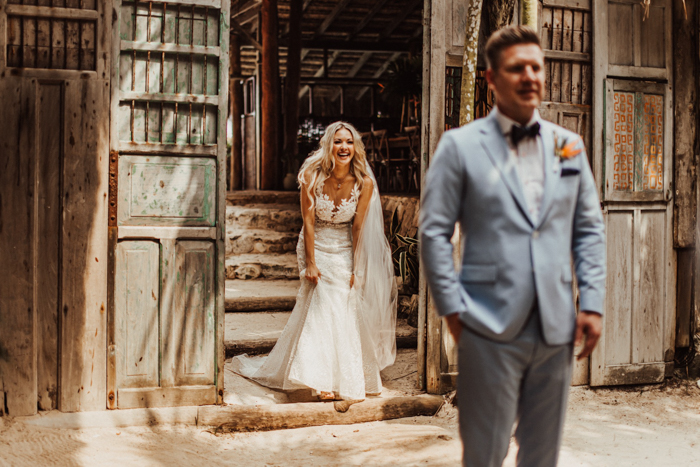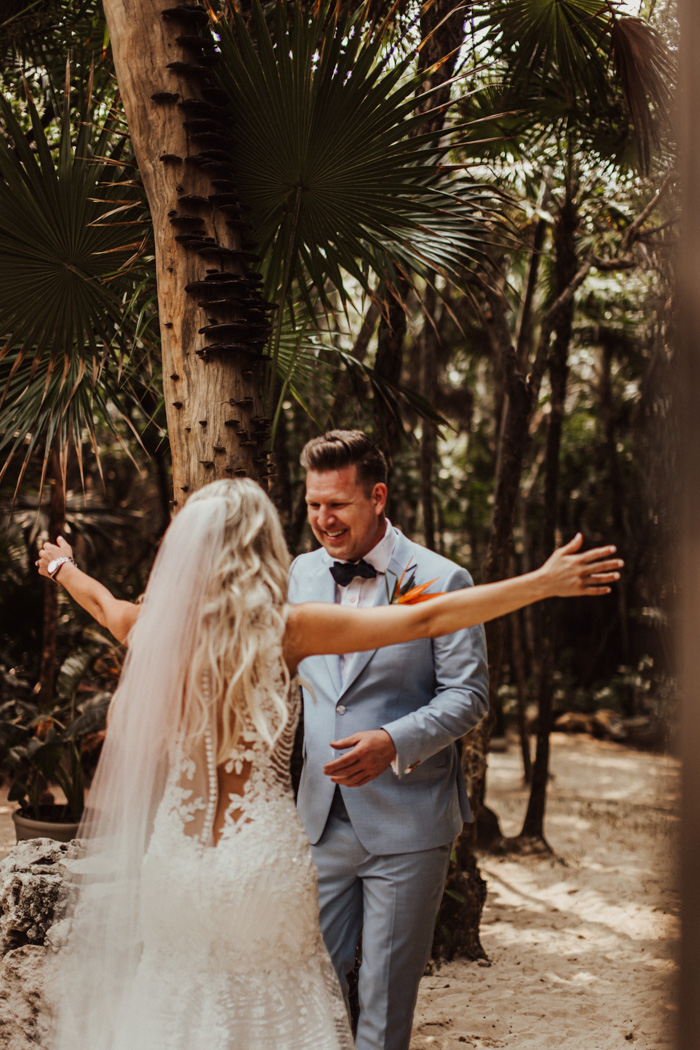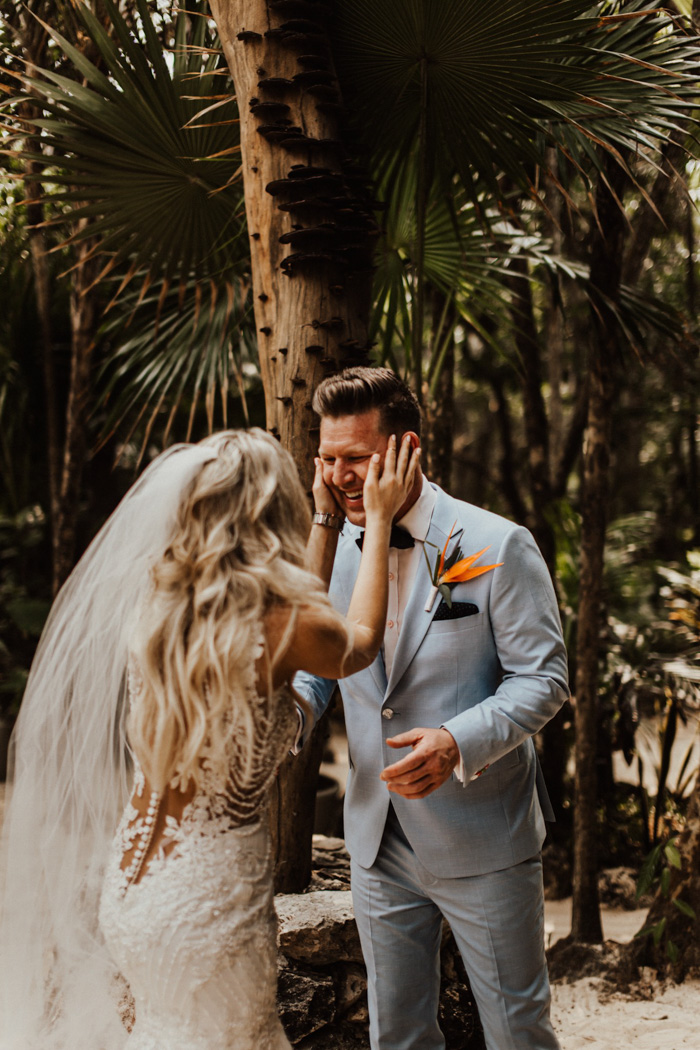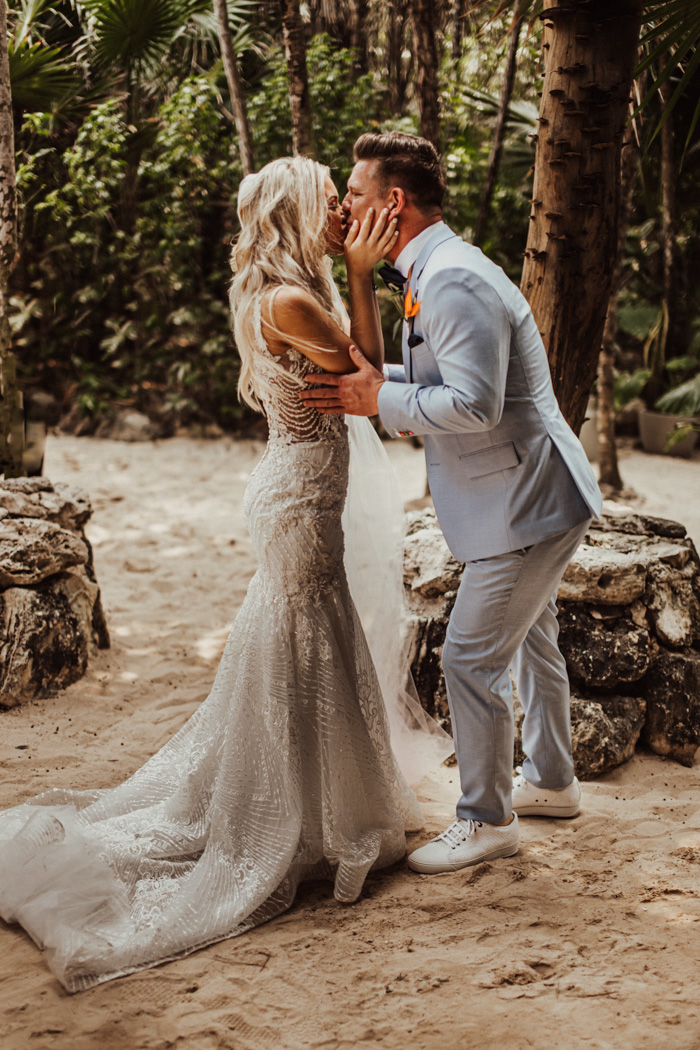 There were a few things ha that stand out. The first look was so special. We opted for the tradition of staying separate the night before. We have been together for ten years. It was so much leading up to him turning around. I had butterflies just like our first date! Another thing was when everyone jumped in the pool halfway through the reception. It was so hot and humid, that everyone including our parents, jumped in fully clothed. We moved the bar closer and the music changed to a special playlist. We had a hunch that it would happen.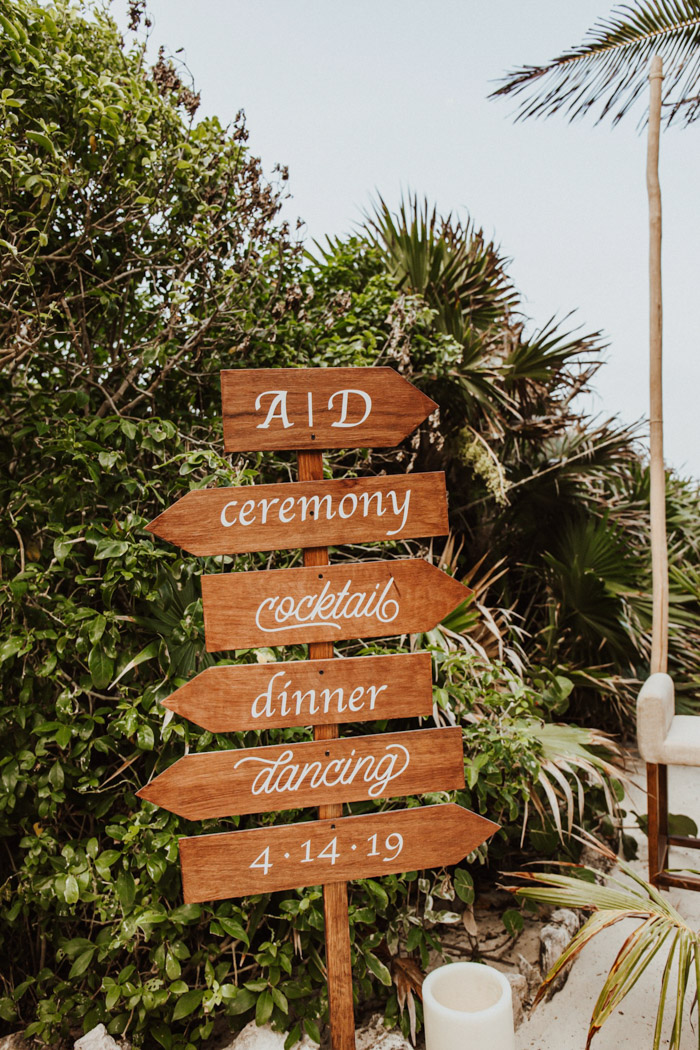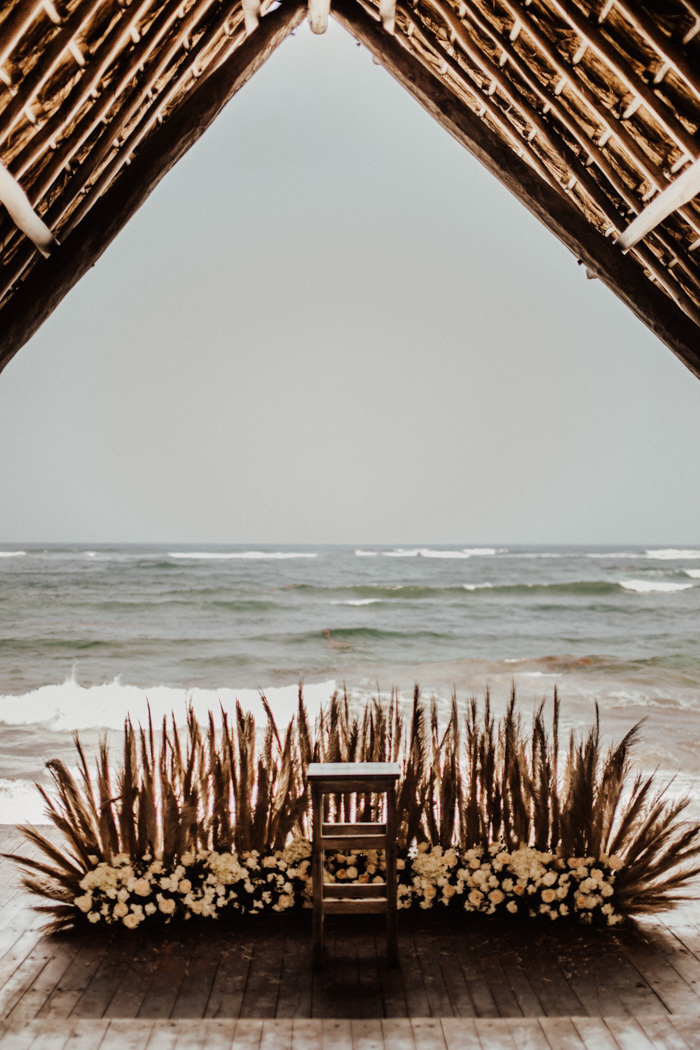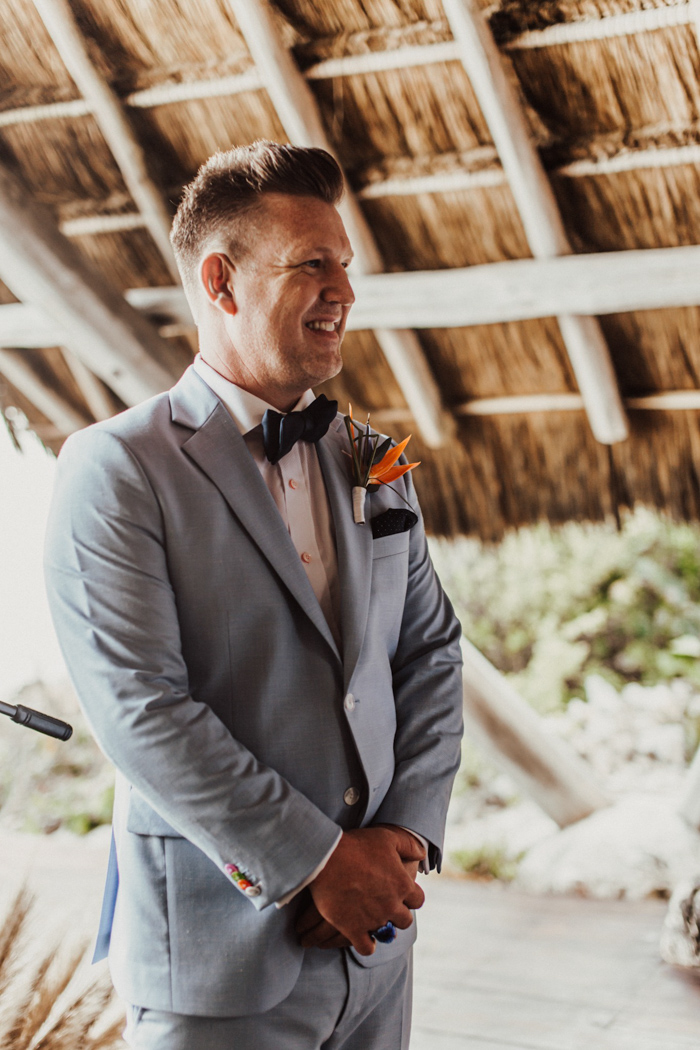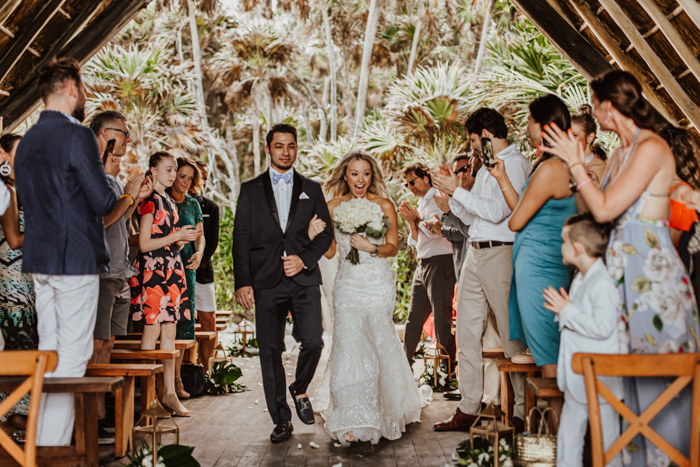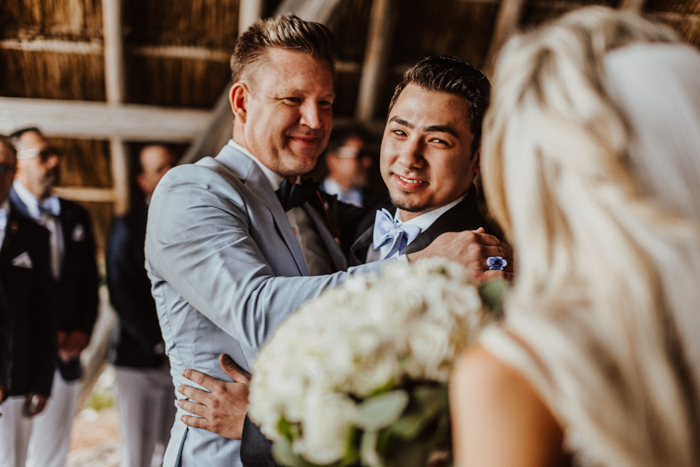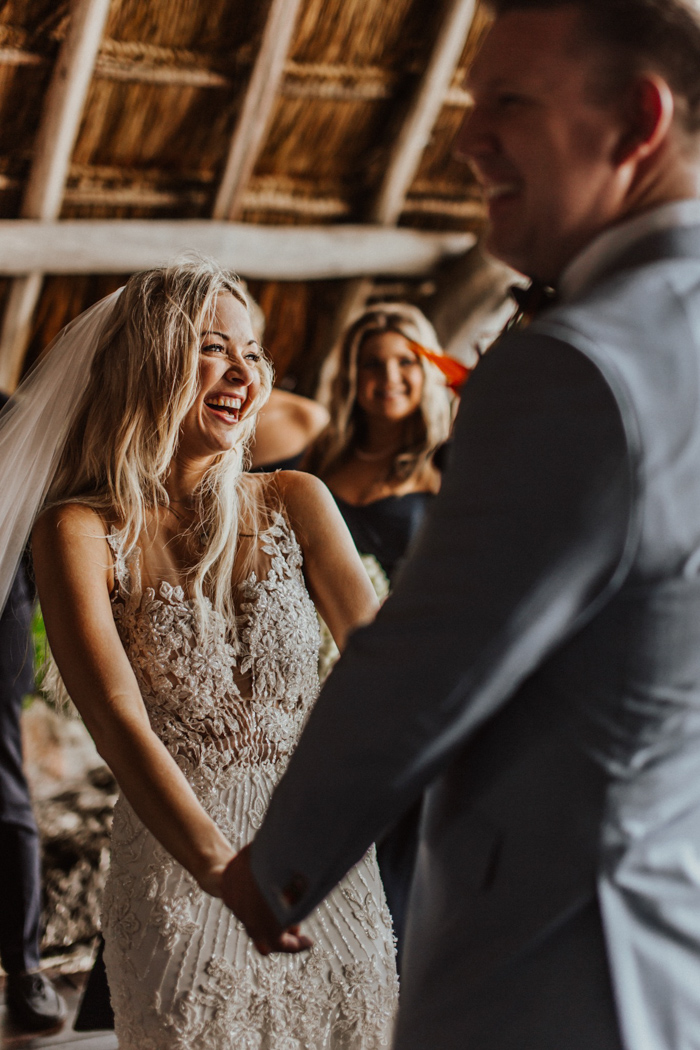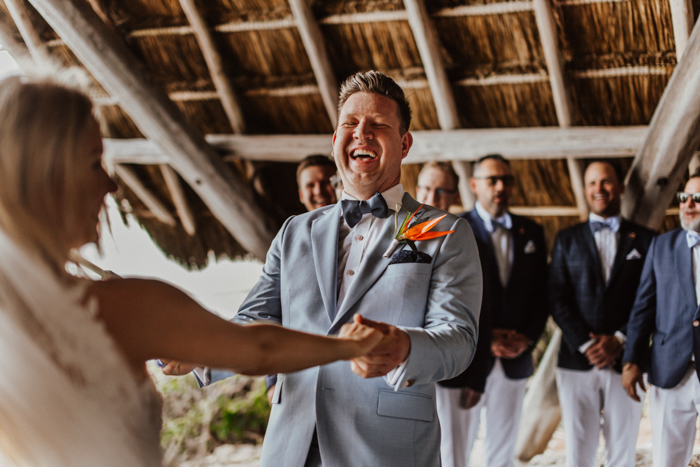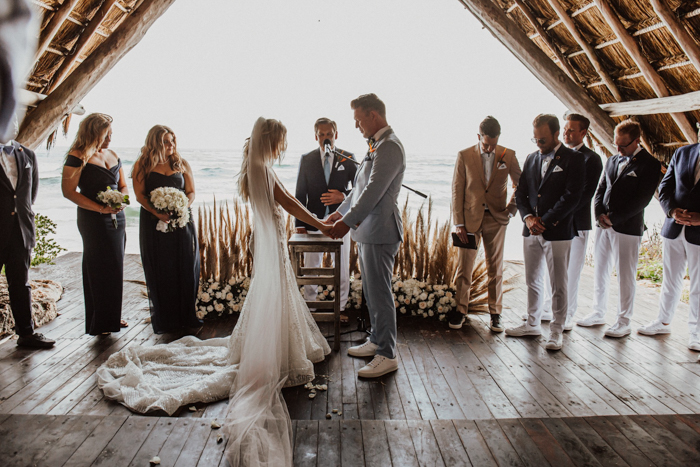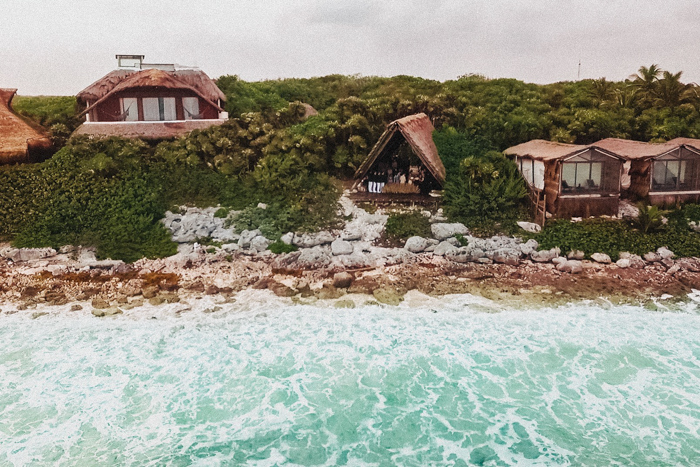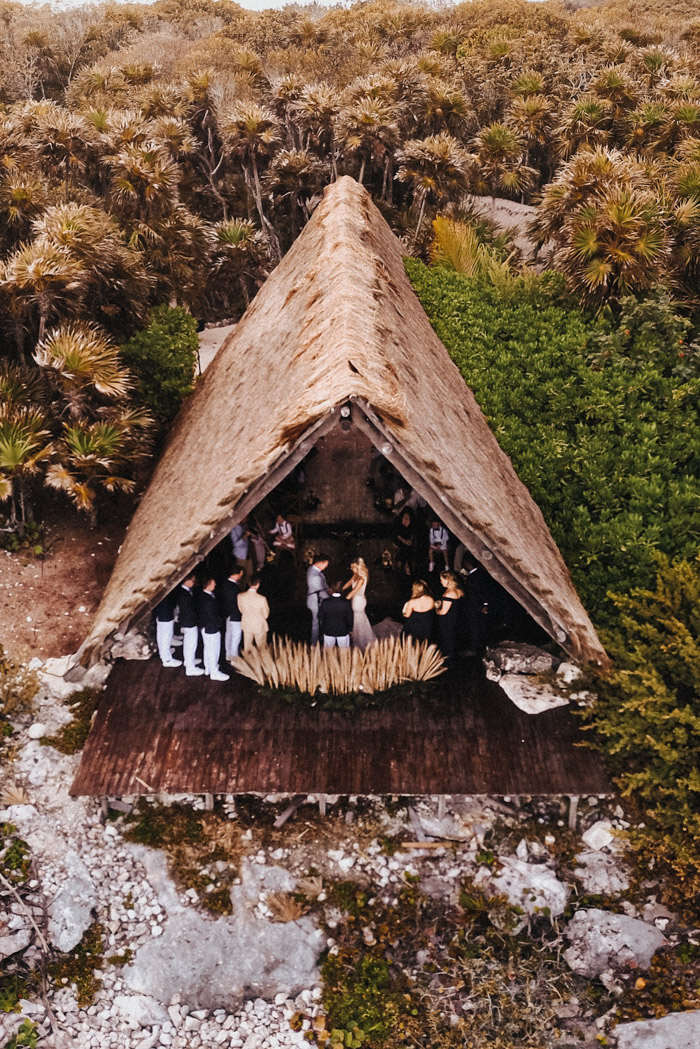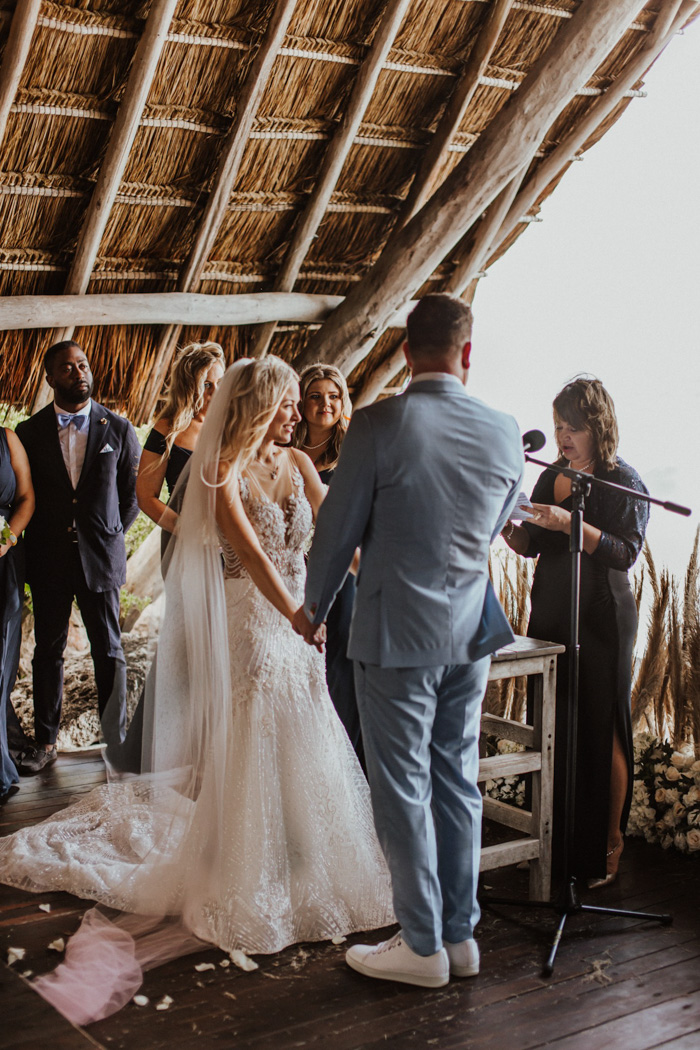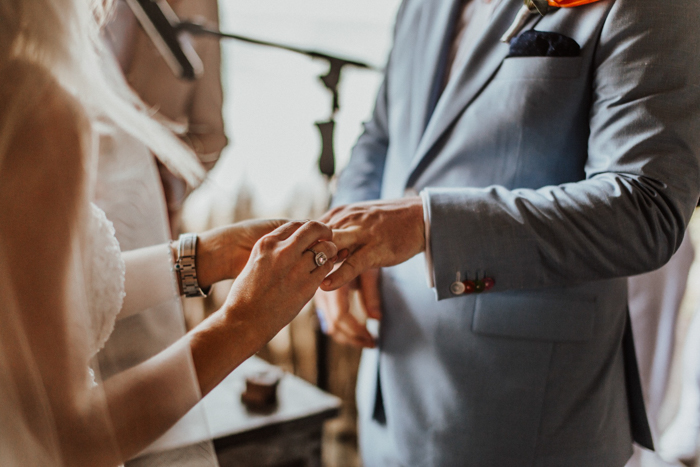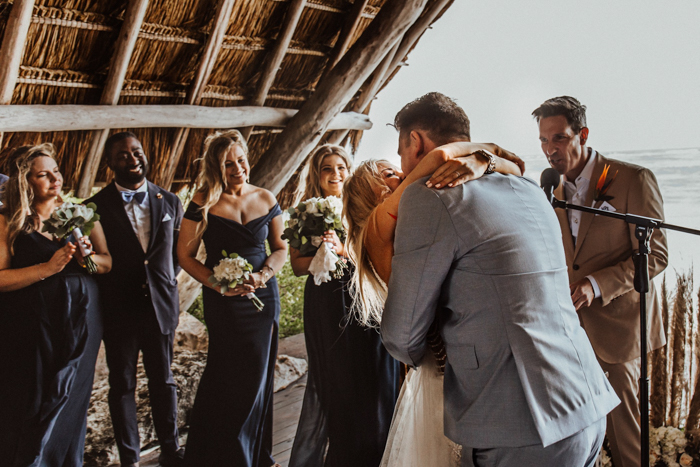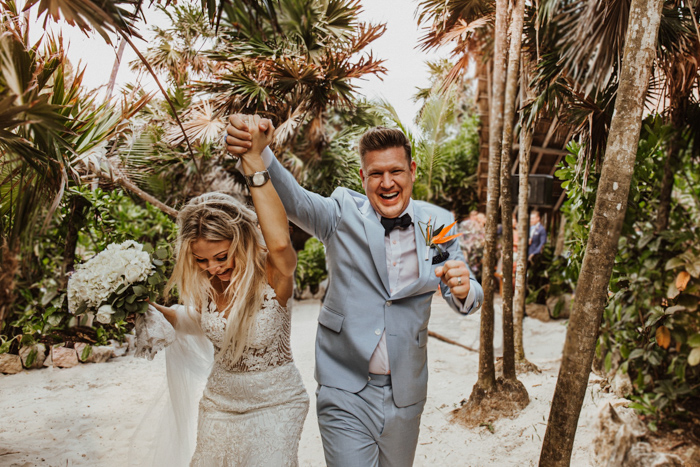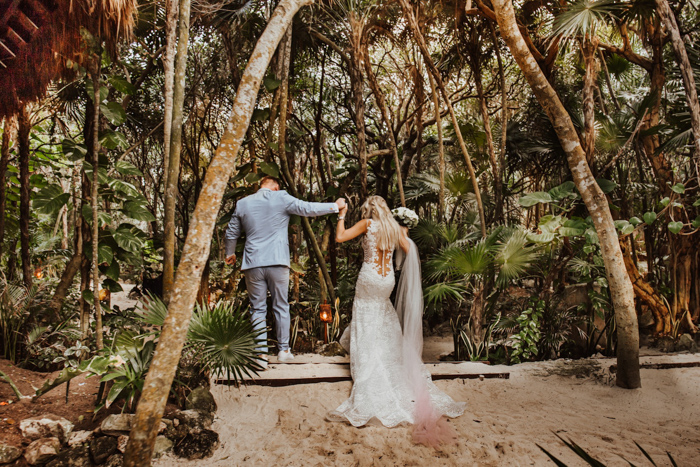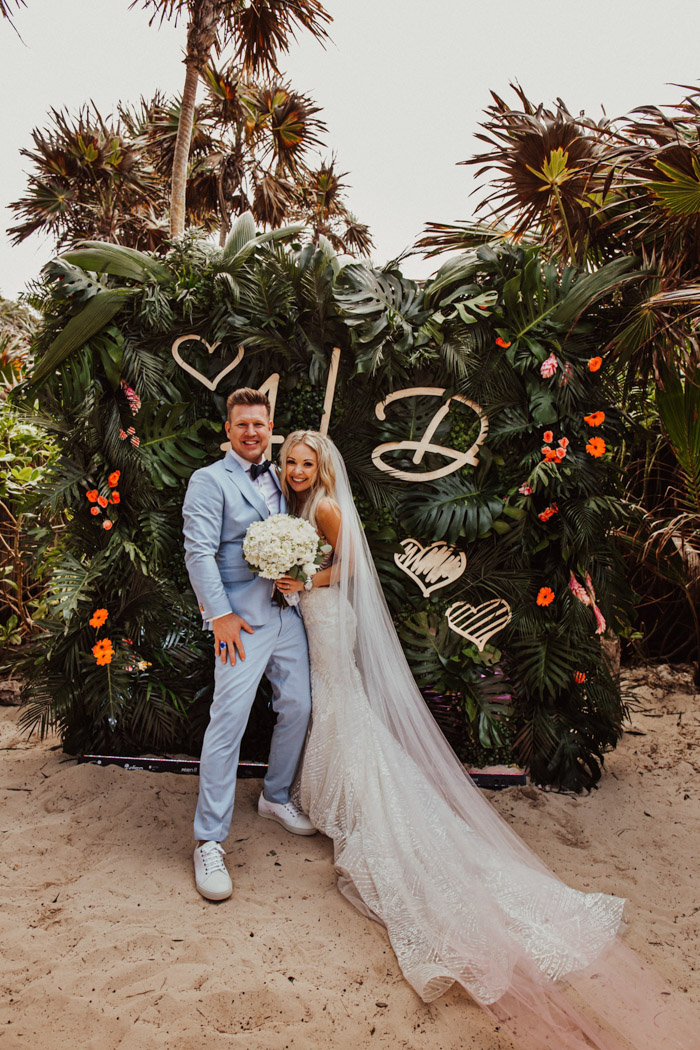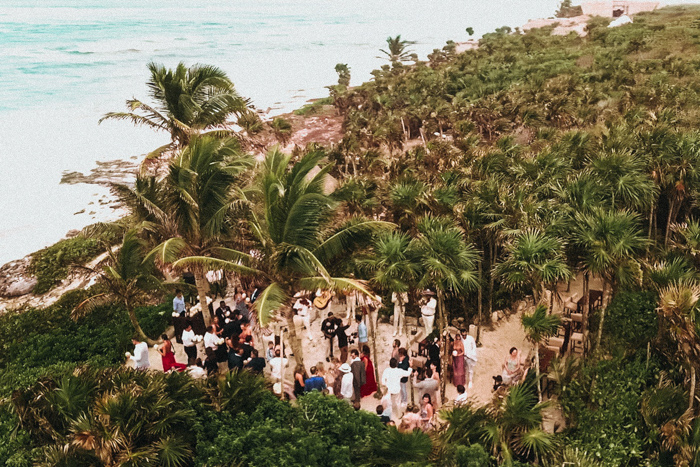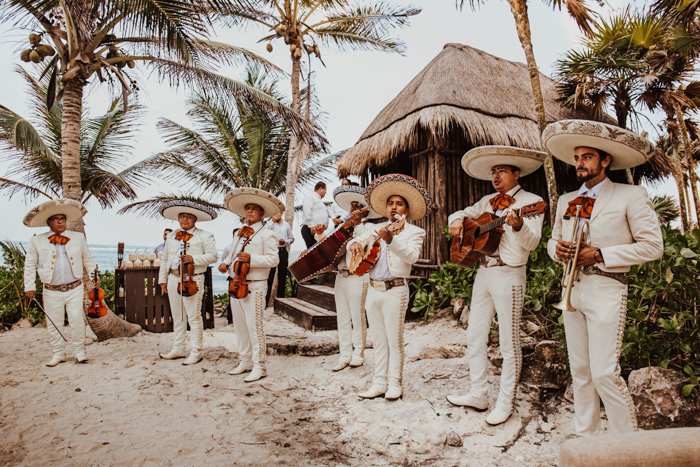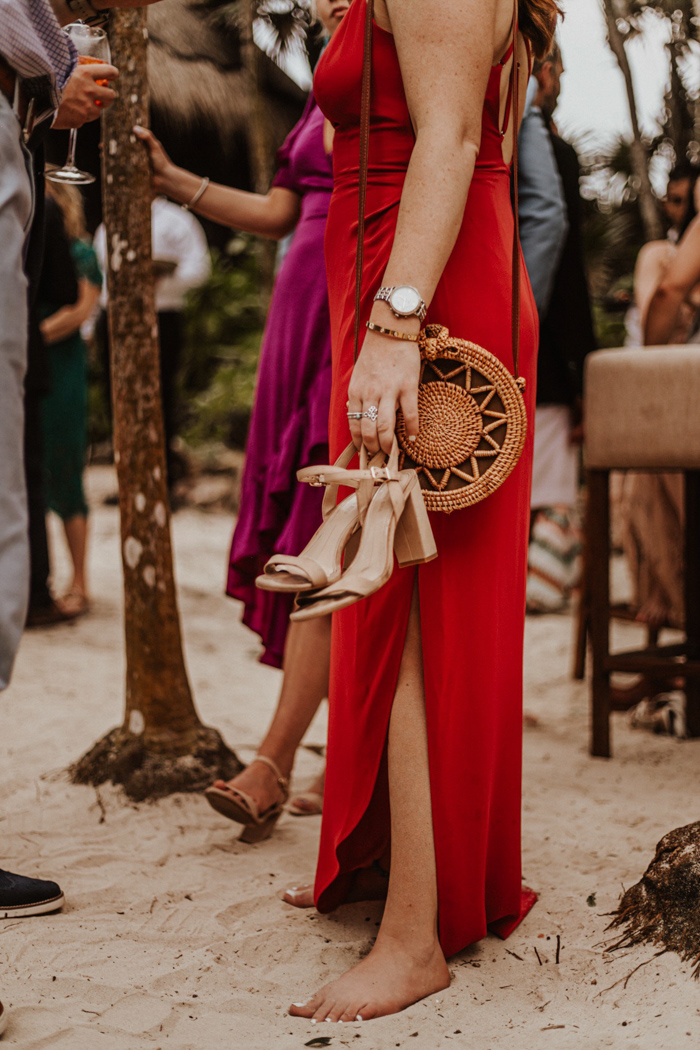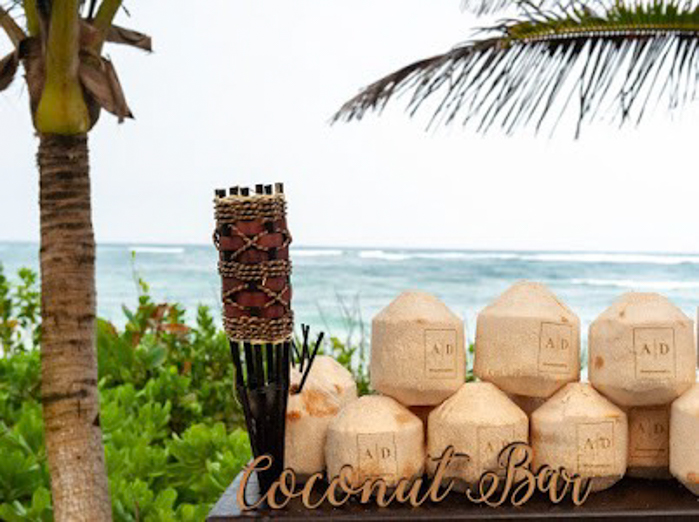 Stay calm and don't stress. When we started planning we knew something wasn't going to go as planned. We said we weren't going to let any of that get to us. We wanted to keep the planning fun. Every email call or text you get from vendors, guests or the venue are efforts to make your day exactly as you dreamed of it. I also used Instagram over Pinterest for everything. With Pinterest, there is so much to sift through. With Instagram, you can save everything to boards and have real weddings with real photos and actual contact with them. I had a board for flowers, cake, decor everything. I found every vendor on Instagram. It felt much more personalized.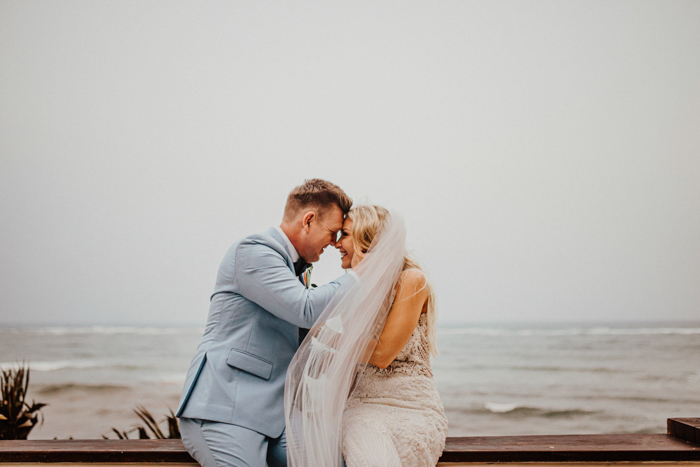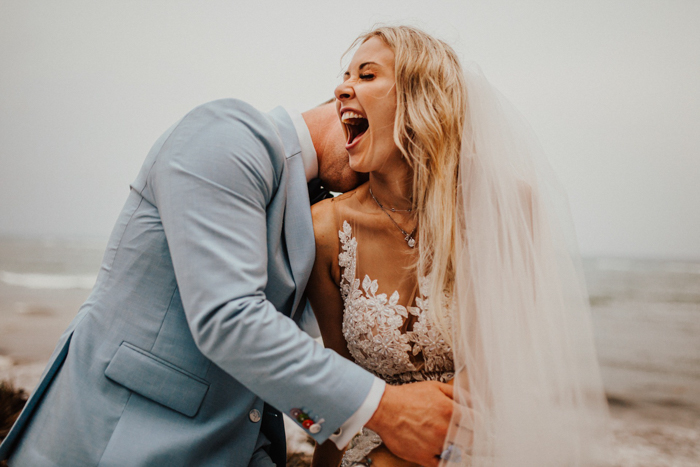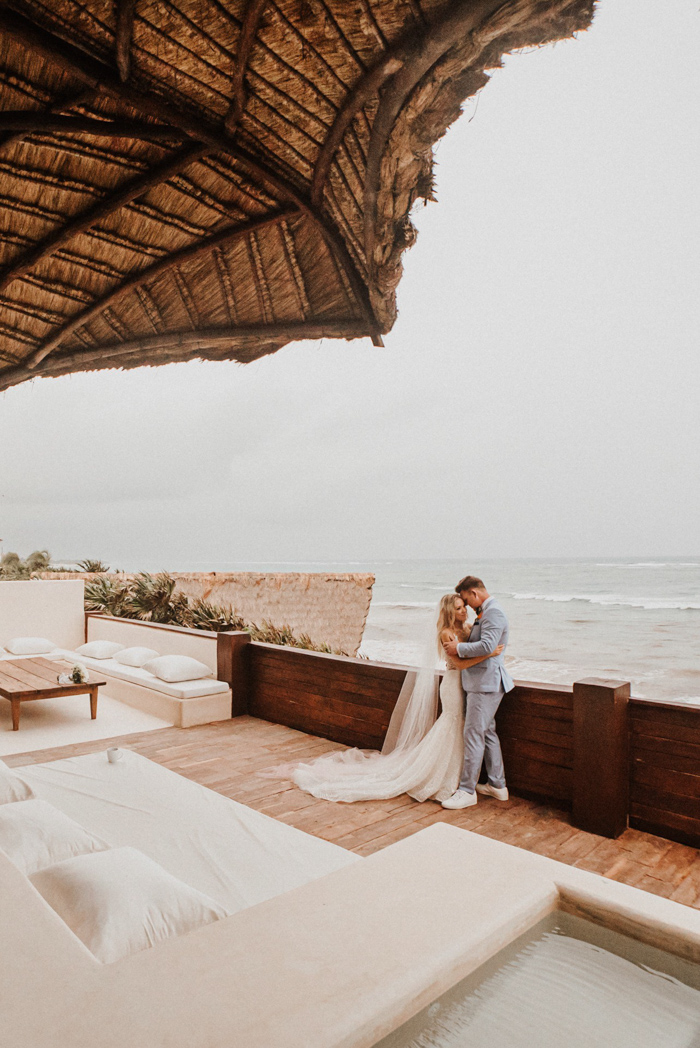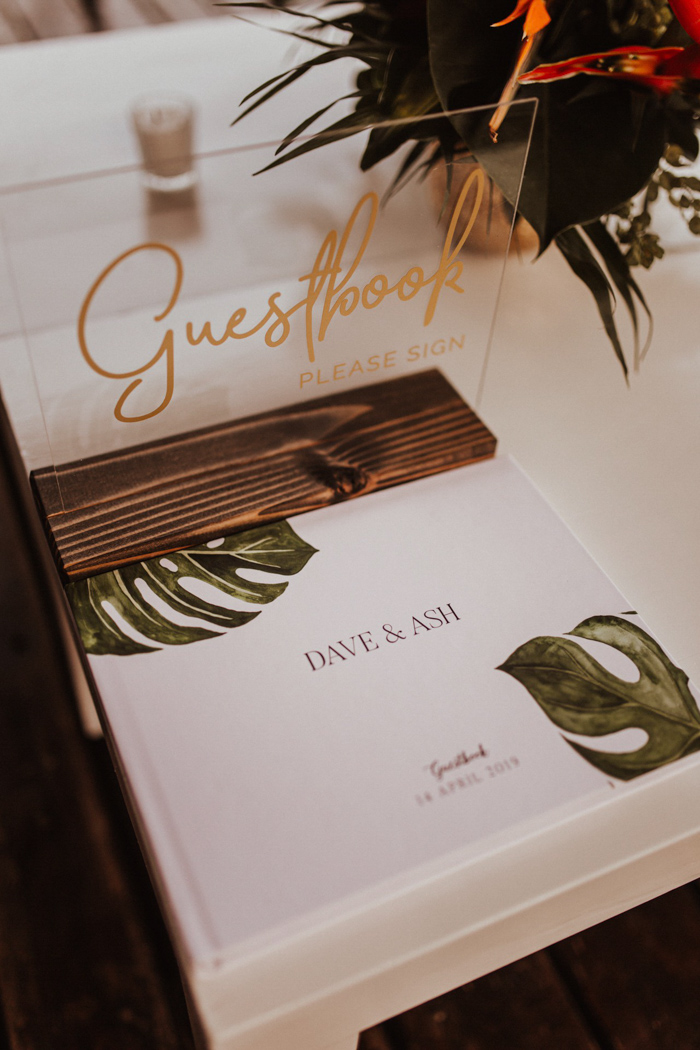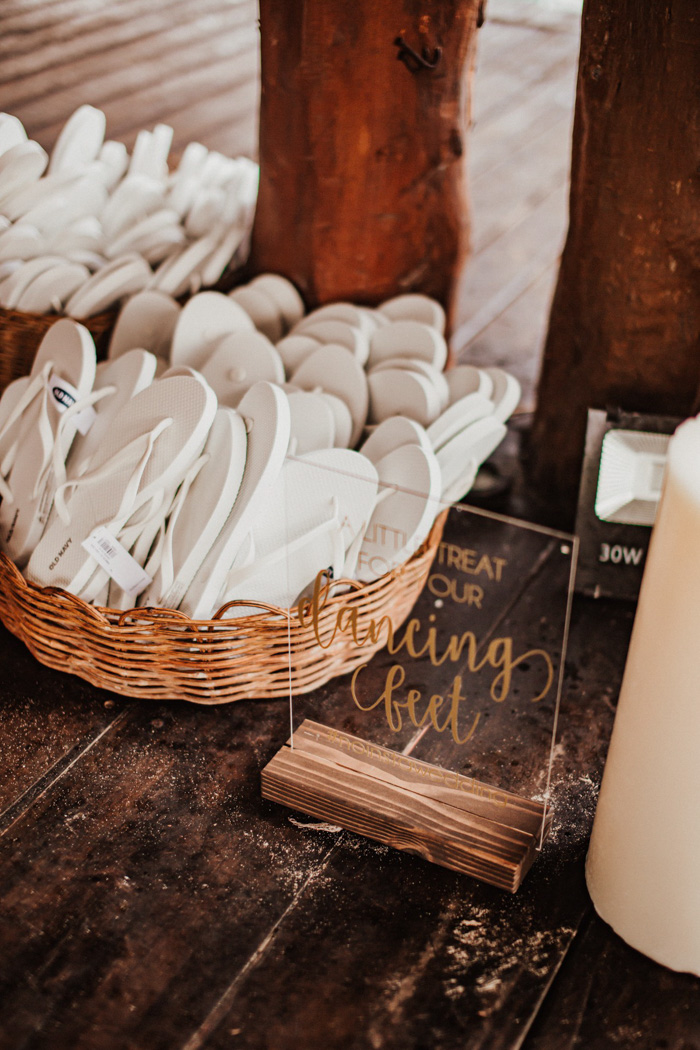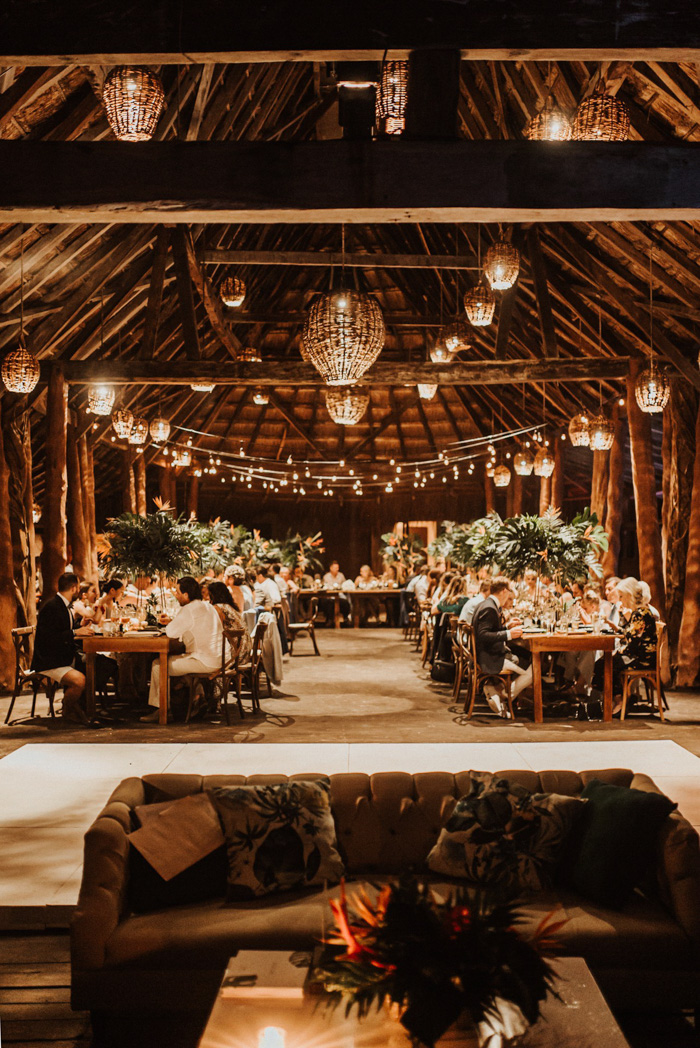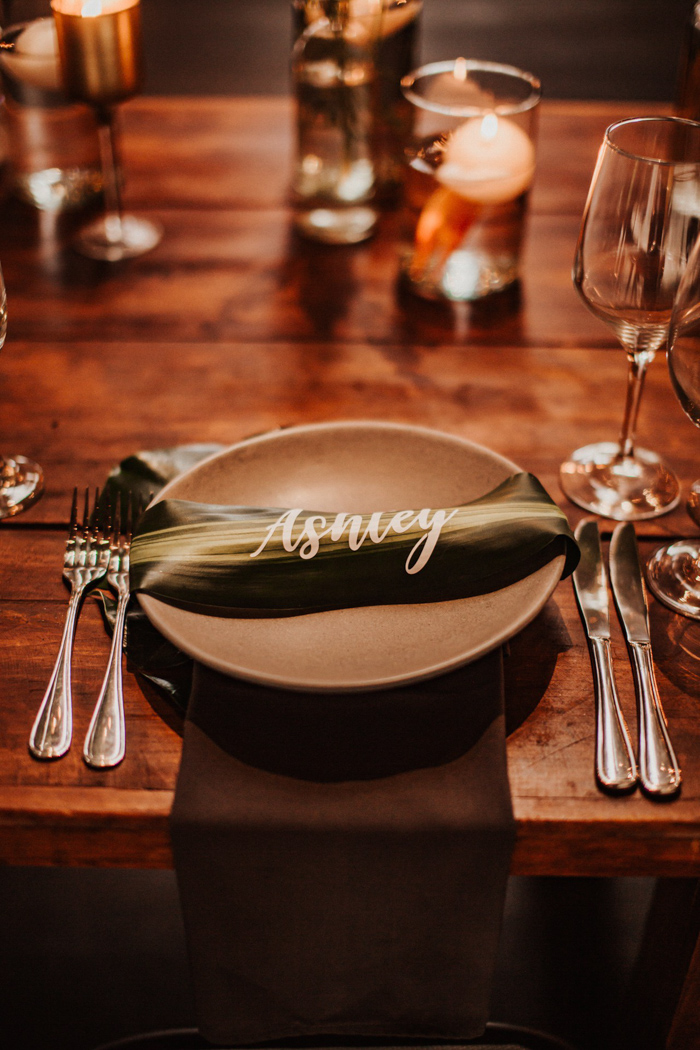 Dave and I knew we wanted a destination wedding. Dave wanted a beach, I wanted to wear high heels. This would be the only real compromise we would have to make during the wedding planning. We chose the Papaya Playa Project because we could get married in a chapel on the beach. The venue also had a great place for cocktail hour and the palapa was the perfect reception area. Every time we've been to PPP, we've had helpful staff, delicious food, and great accommodations. It's not your traditional hotel but has so much character and all the amenities.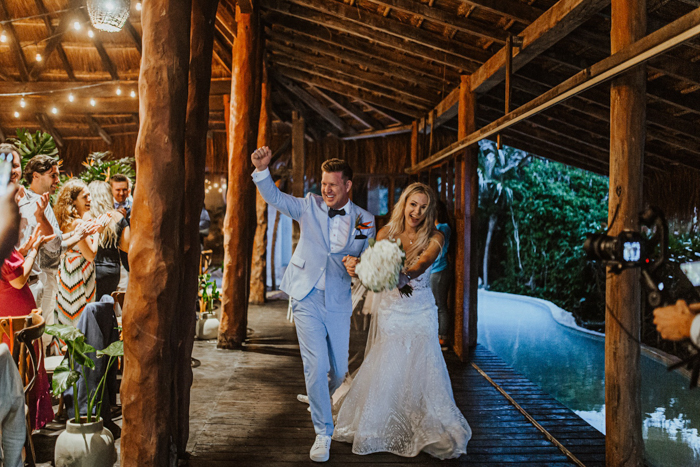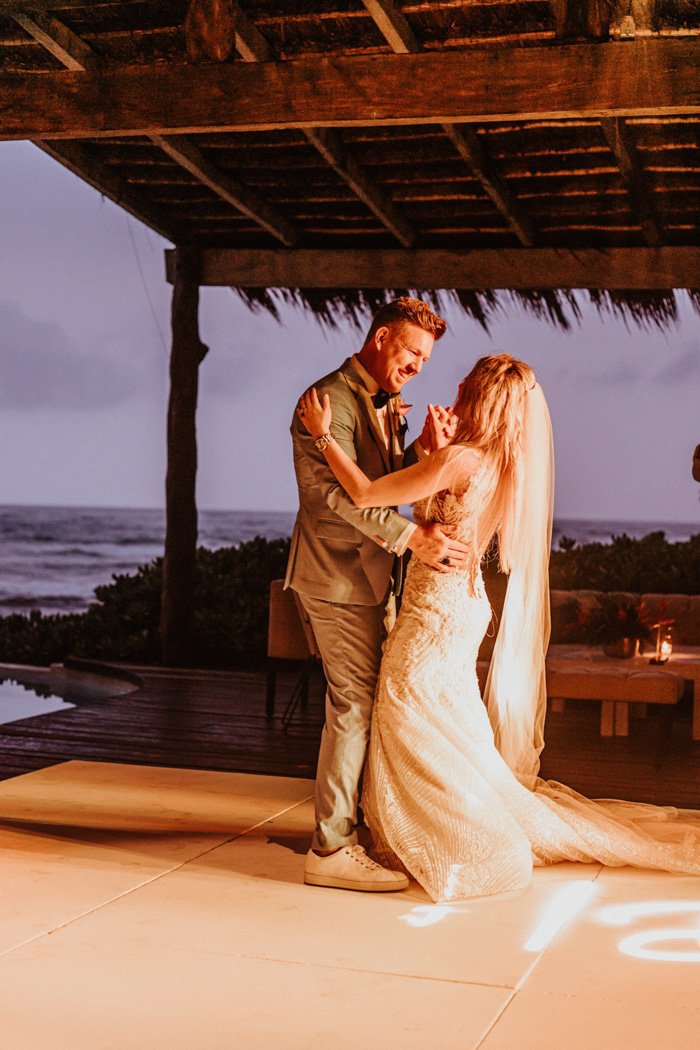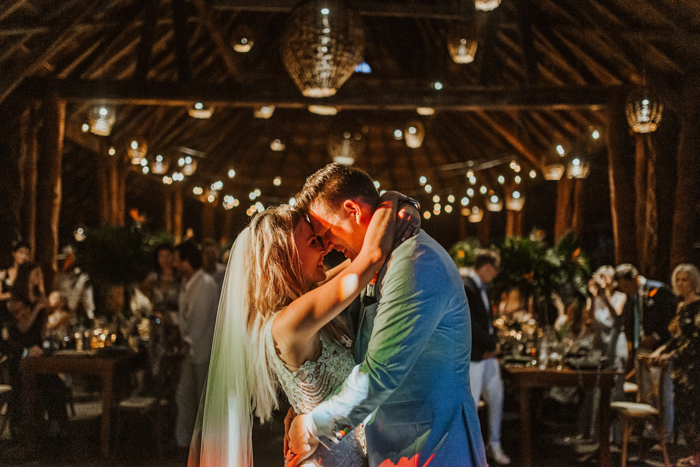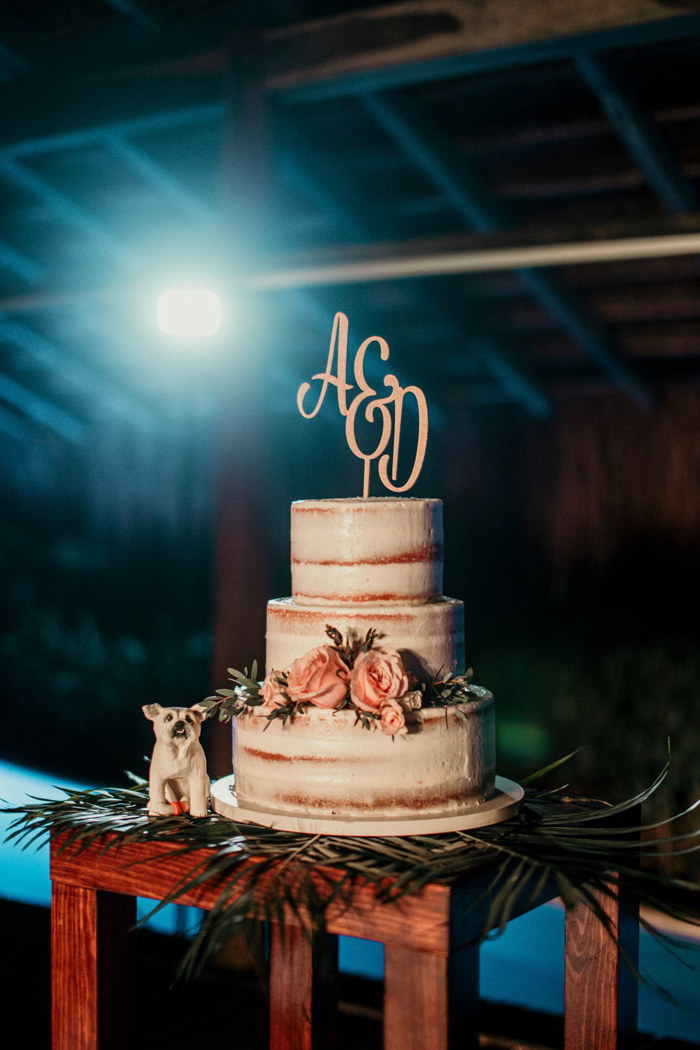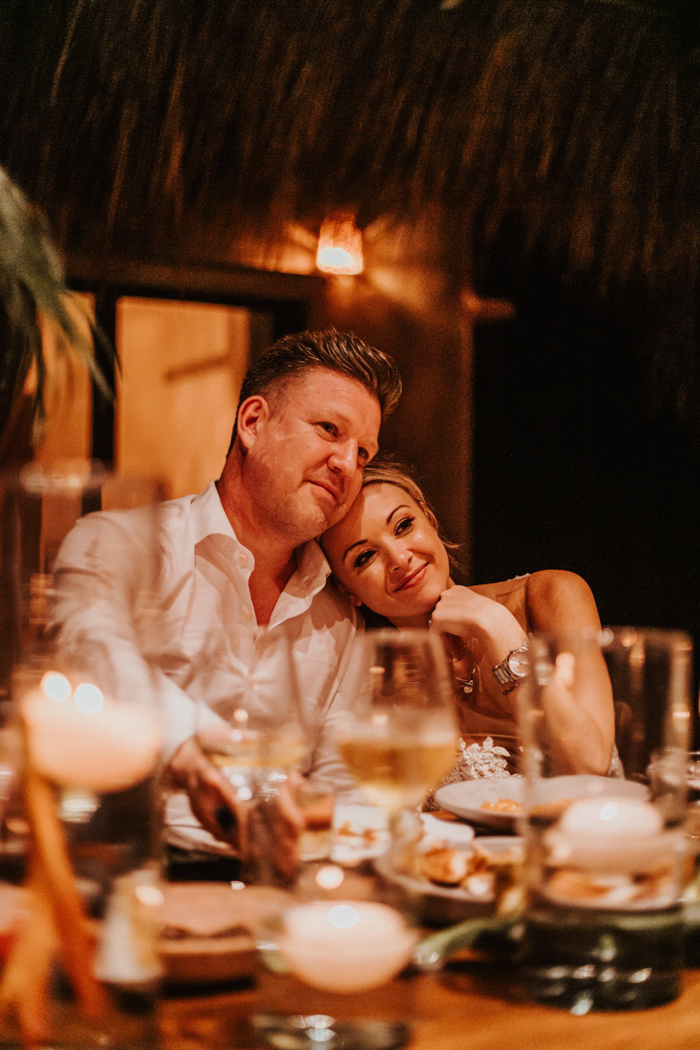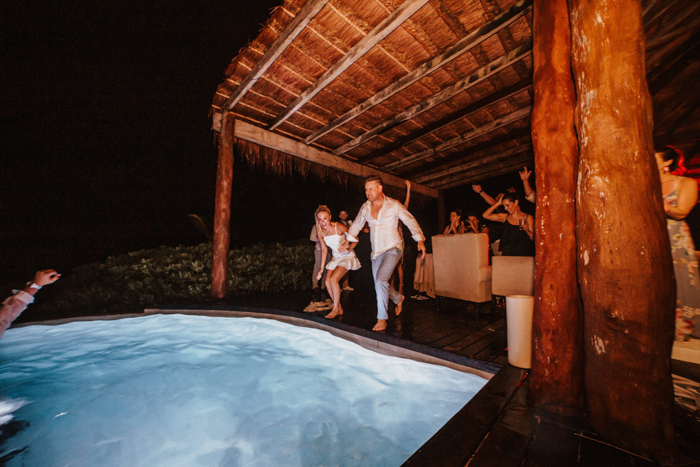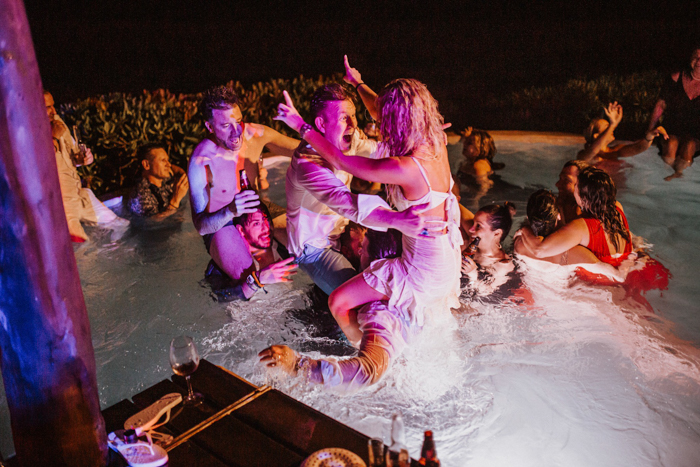 A special thanks to Ashley and Dave for sharing their beautiful Papaya Playa Project wedding with Junebug! Want to see more Tulum wedding magic? Lush doesn't begin to describe the tropical elegance in this 16 Tulum elopement!