Hayley and Scott celebrated with a traditional Jewish ceremony that honored their heritage, followed by a modern, chic event at the gorgeous SLS Hotel at Beverly Hills. They couldn't have been more thrilled with the images Kim Fox captured; they perfectly illustrate the mood, details, and emotion of the entire day!
The Goals: For Hayley and Scott, choosing amazing food and music were at the forefront of their wedding planning process. They hoped to create a fantastic party where their friends and family could celebrate the joining of their two families, and the SLS Hotel at Beverly Hills was the ideal venue for their goals. The food was decadent, the band was rocking, and the decor chic!
The Design: The couple's traditional wedding ceremony was held outdoors at the SLS Hotel, and featured a sleek white chuppah with lush arrangements of orange roses and calla lilies. On display was the beautiful Ketubah that Scott's sister made for them, which is now a treasured memento of their wedding day.
Slate gray, orange, and lime green provided the bright, sassy wedding color palette the couple desired, and brilliant blue uplighting added an edgy look to the reception. Mirrors and vintage vases brought a touch of glamour to the party and their four-tiered white fondant wedding cake from Fantasy Frostings was decorated in an elegant orange poppy design.
The Look: Hayley said she initially had a hard time selecting a dress, but once she found her silk Priscilla of Boston ball gown she fell in love! From there, she was inspired by classic Hollywood and selected hair, make-up, and jewelry that perfectly complimented the look. She adored how make-up artist Geoffrey Rodriguez made her feel so amazing and beautiful! For her bridesmaids, she chose floor-length slate grey dresses and paired them with Stella and Dot bracelets with a vintage feel.
The Moments: Hayley said, "The whole night was a dream! Seeing my husband for the first time really put me at ease and set such a warm and relaxed tone for the rest of the event. And our vows were just so romantic…expressing your deepest emotions and feelings about one another in front of everyone you care about was magical. Right after the ceremony we were left alone in a room for the first time as man and wife. We were able to reflect on what just happened. We re-read our vows to one another so we could really soak it in. I would recommend to everyone that they have that moment. Take some time alone as a couple to reflect before you head into the reception." They also treasured the sentimental speeches both of their parents made, and loved having their first sip of wine together out of Scott's Bar Mitzvah cup.
The Pros: Head on over to Hayley and Scott's page in our Real Wedding Library to see more of the amazing team that brought their wedding to life!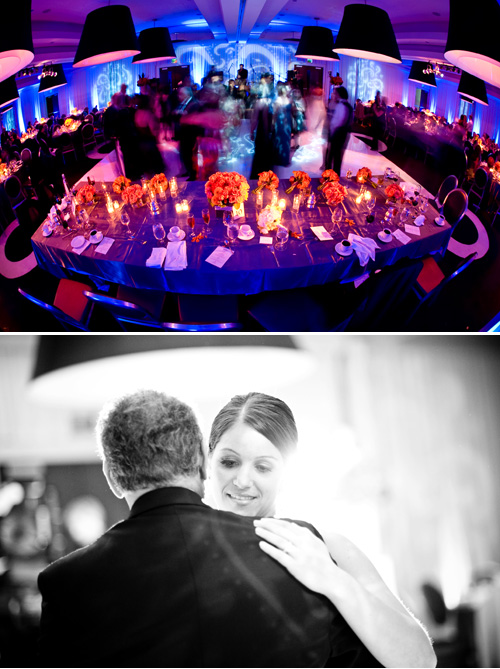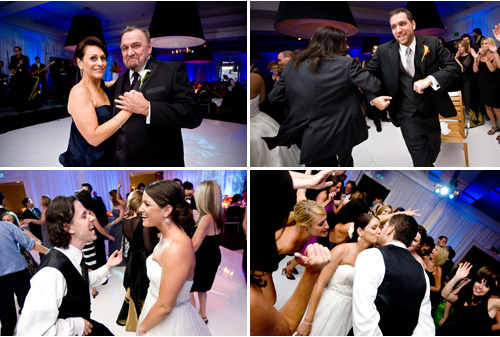 Thank you for sharing your incredible day with us Hayley and Scott! A huge congratulations to you both!