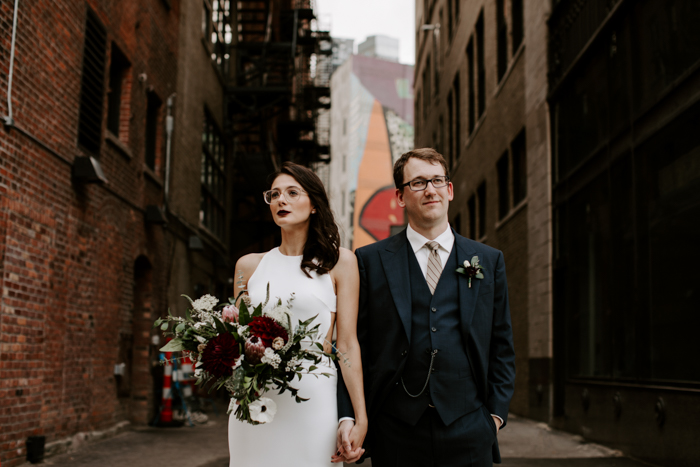 When Lizzie and Robert's wedding vision was inspired by their favorite bar—an intimate, literary-inspired speakeasy—and we're obsessed with how they pulled it off at Galleri 2987 in Detroit. Instead of a registry, the duo asked their guests to each bring a book that was important to them and, in return, the couple gave copies of their favorite books as favors. From these simple, clever ideas, to stylish details that Every Little Detail helped to plan at every turn, we're certain you will love this day! We're grateful ME+HIM Photography was there to capture it all with brilliance.
The Couple:
Lizzie & Robert
The Wedding:
Galleri 2987, Detroit, Michigan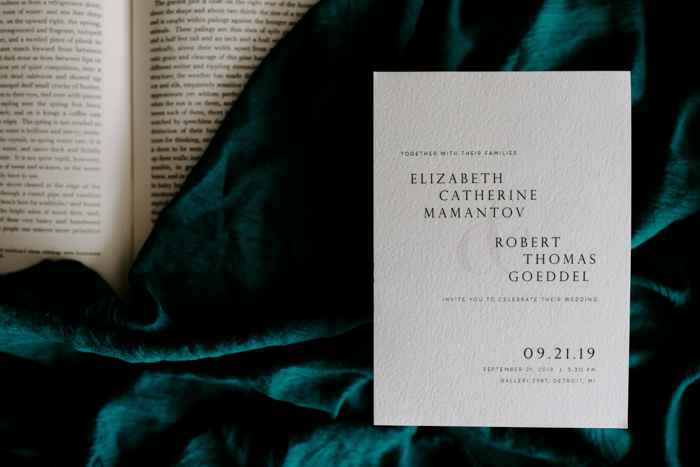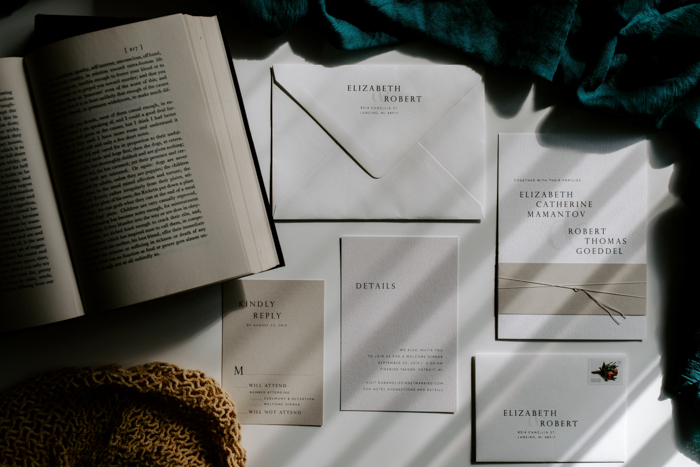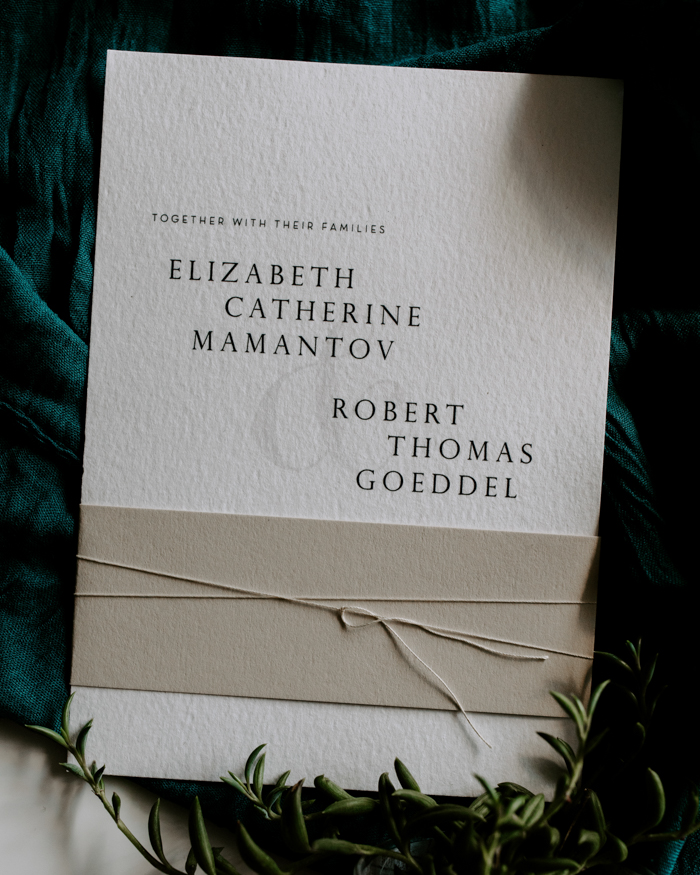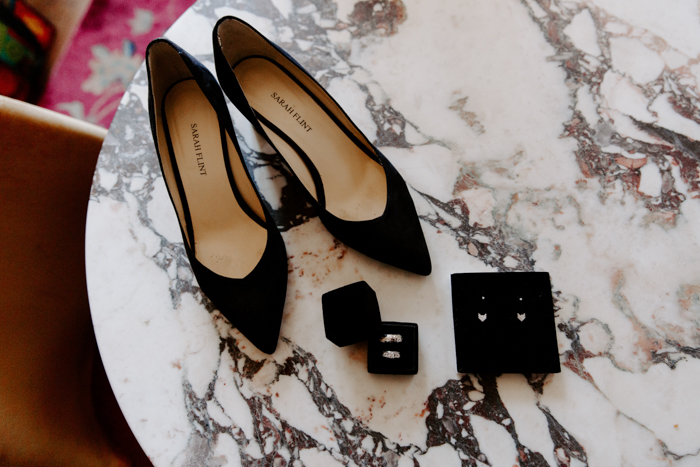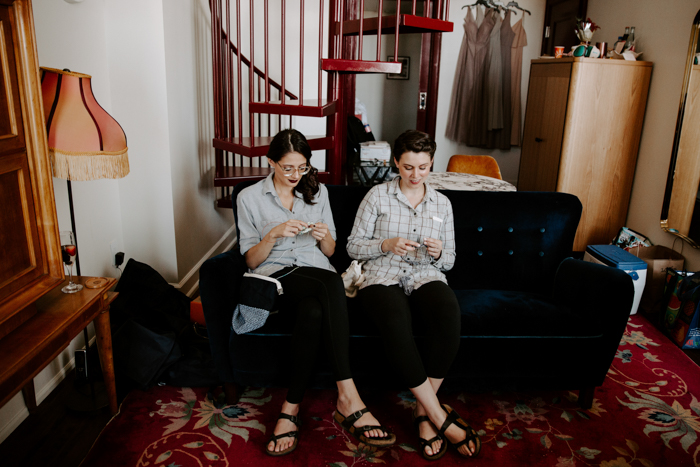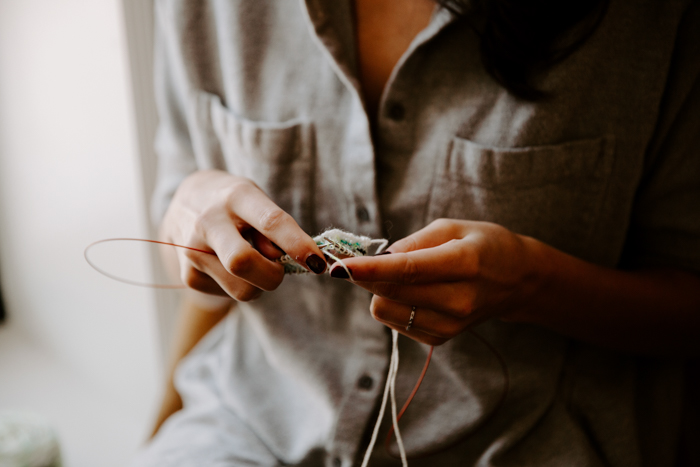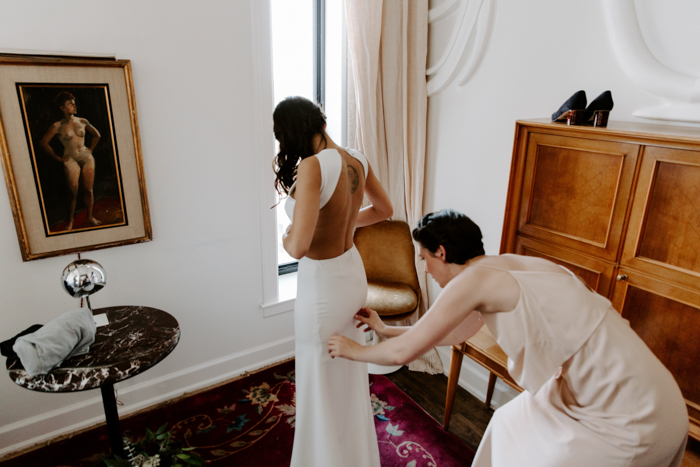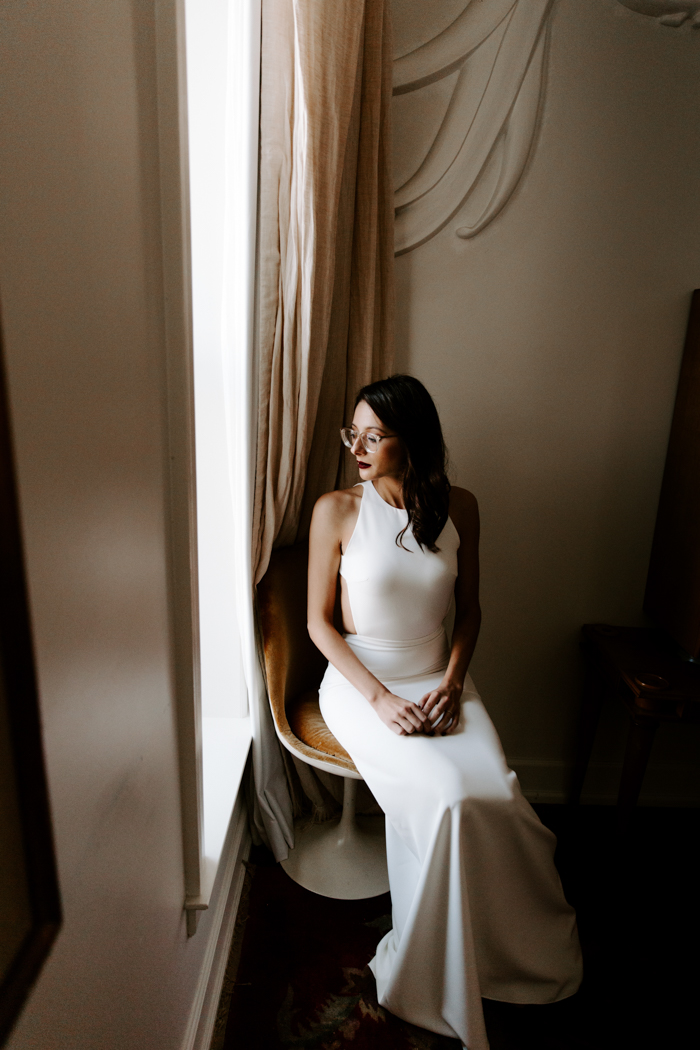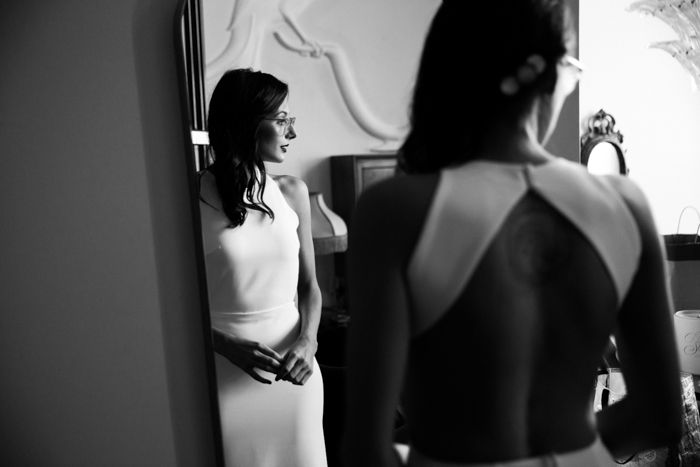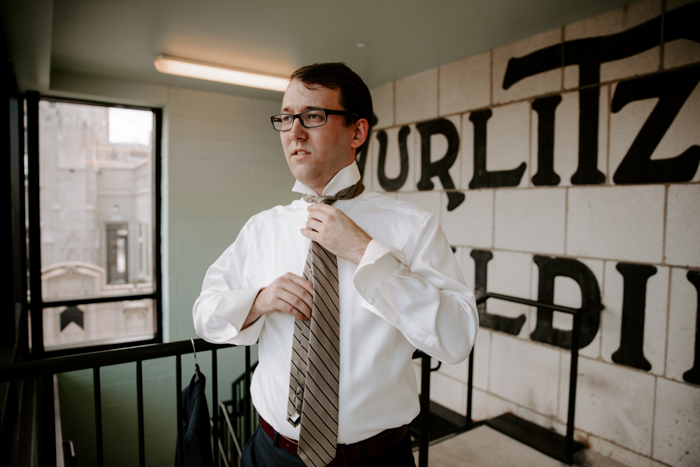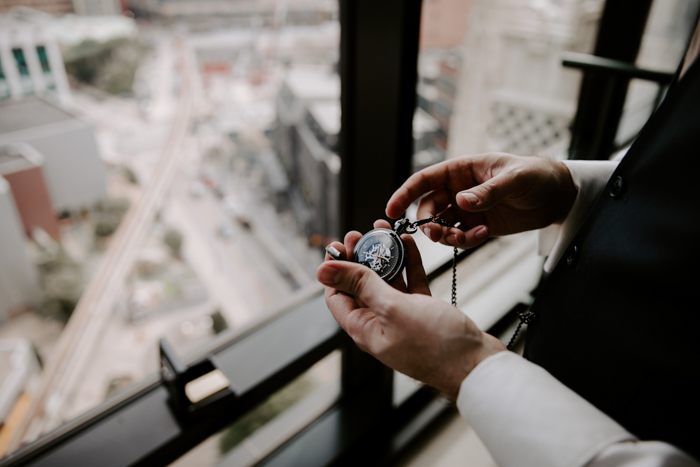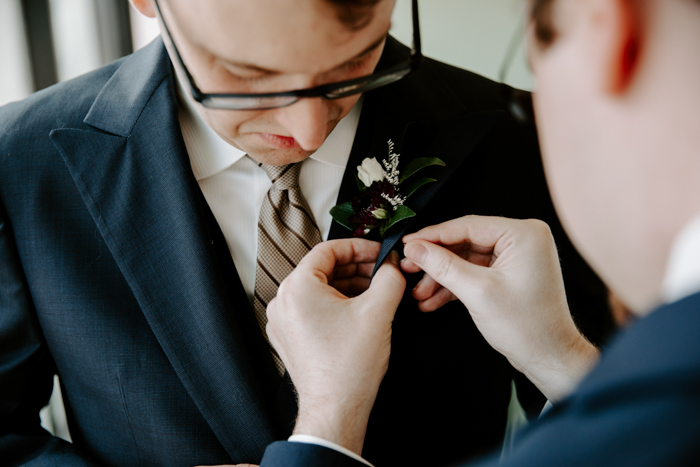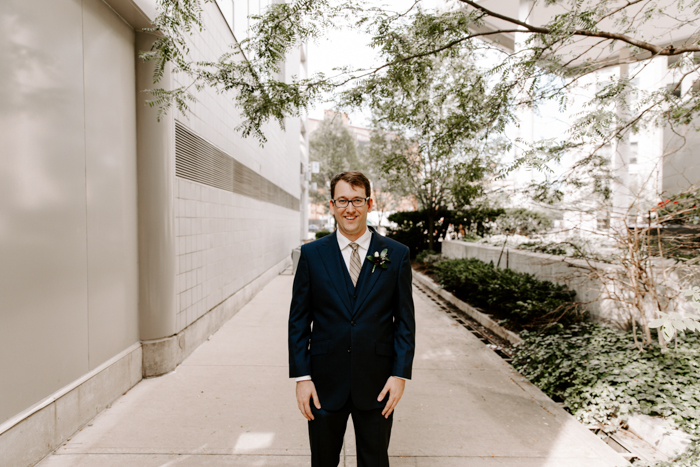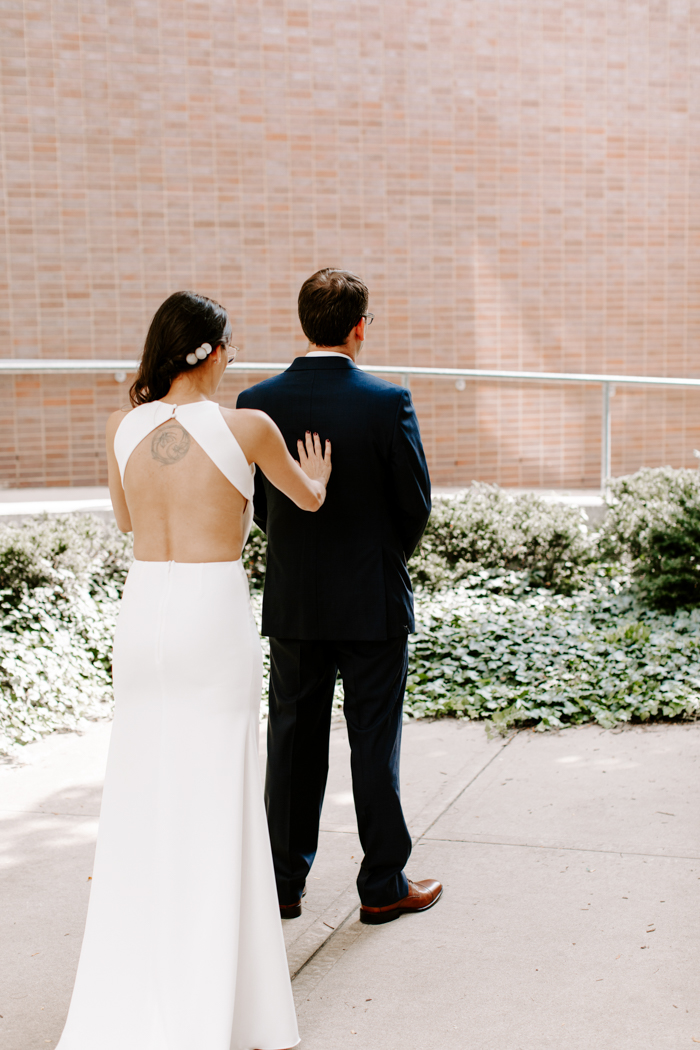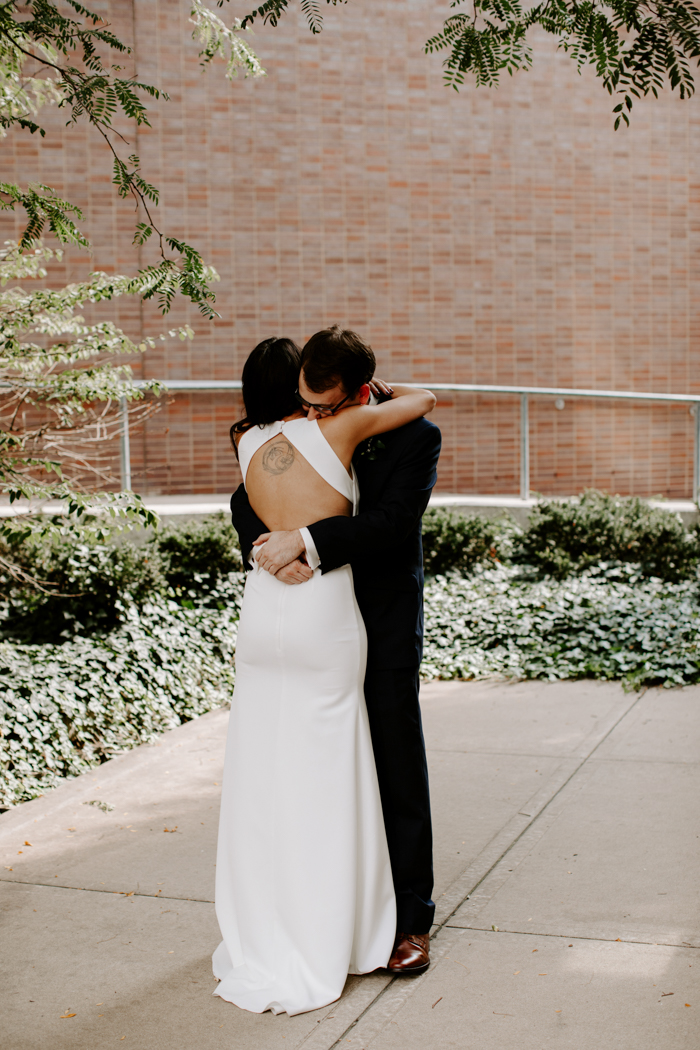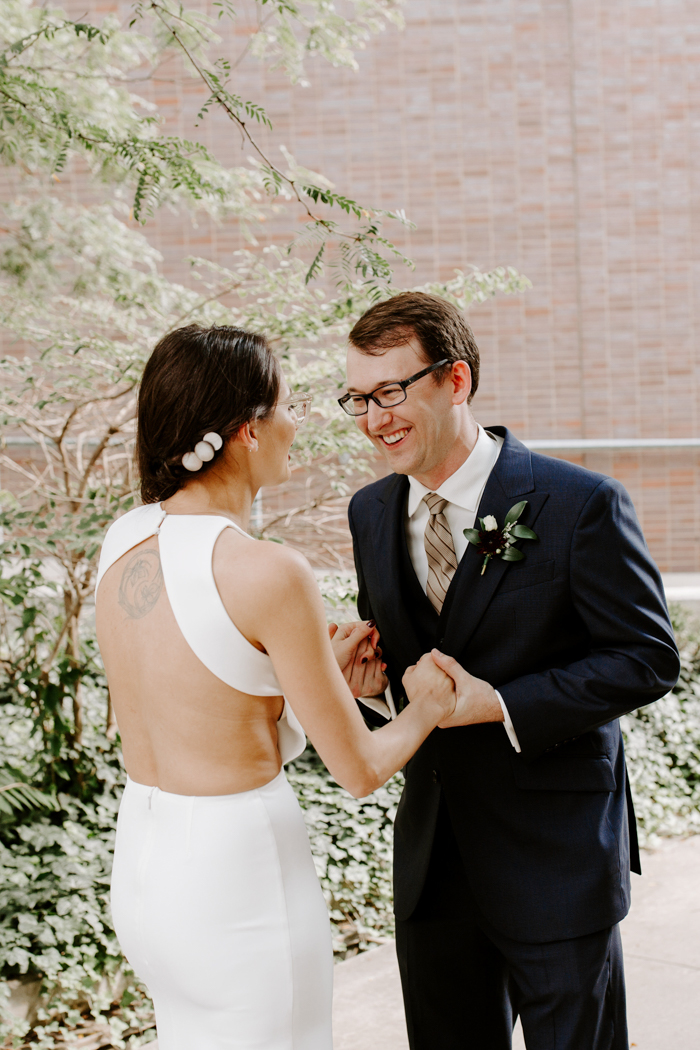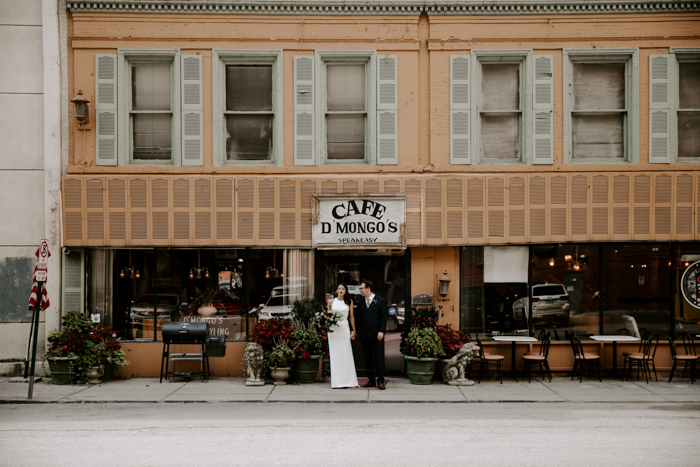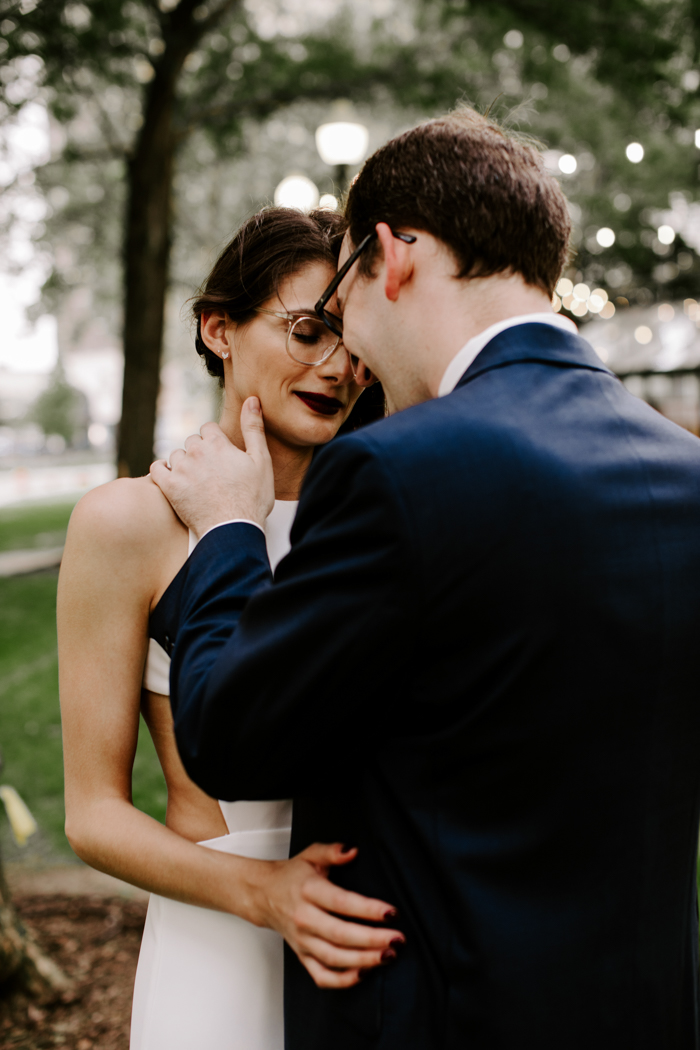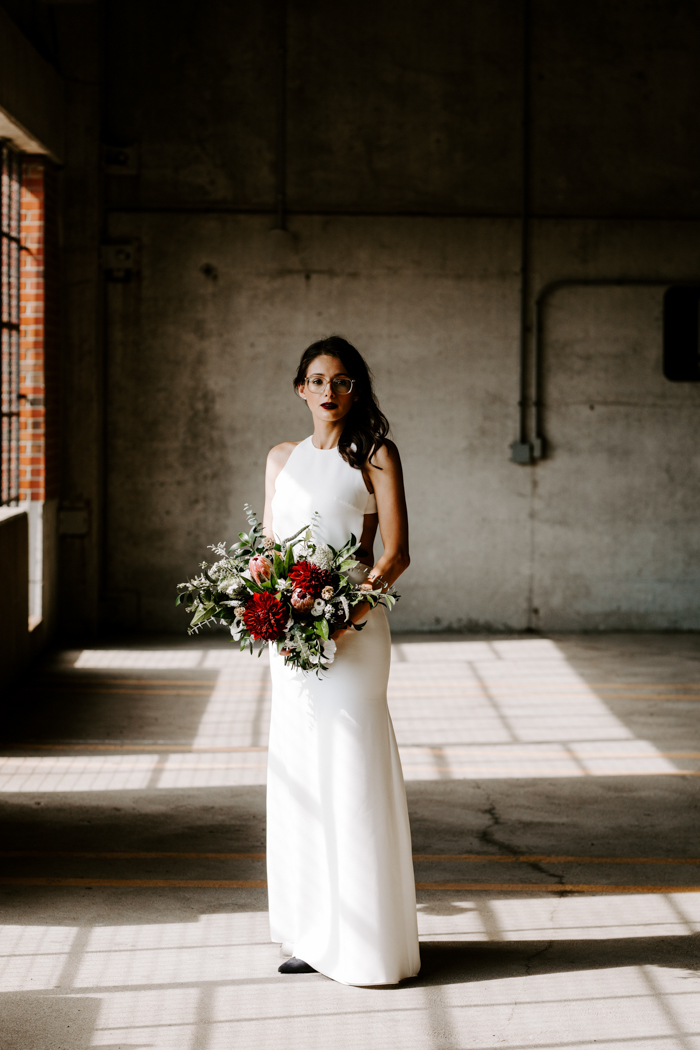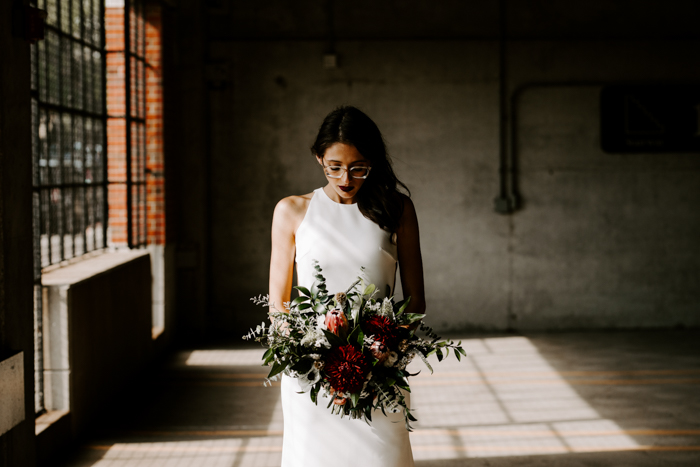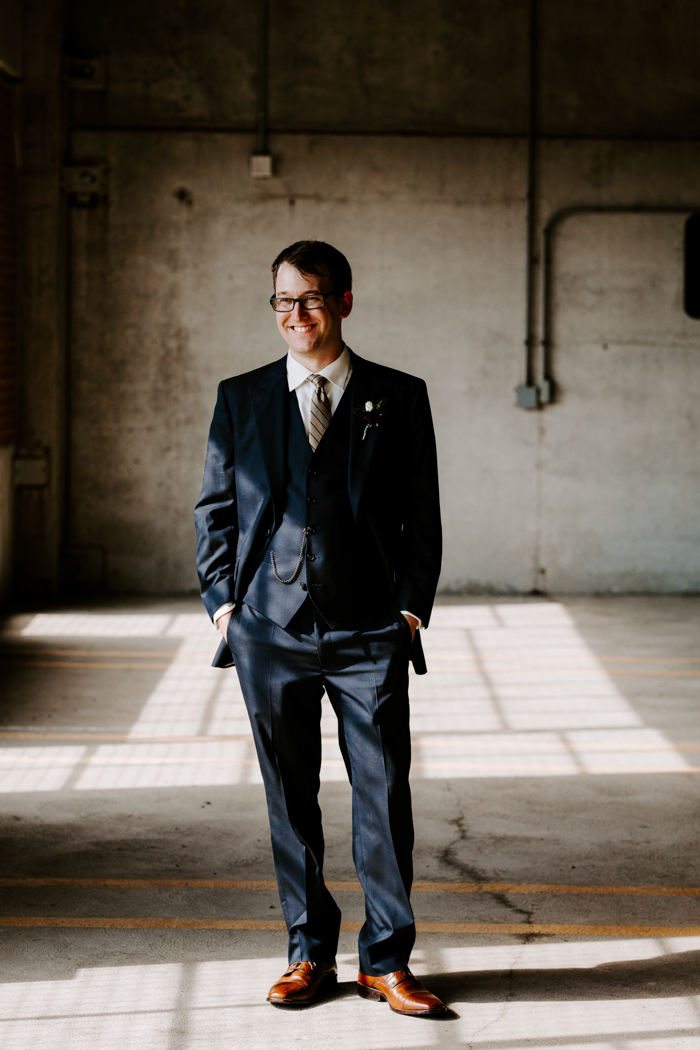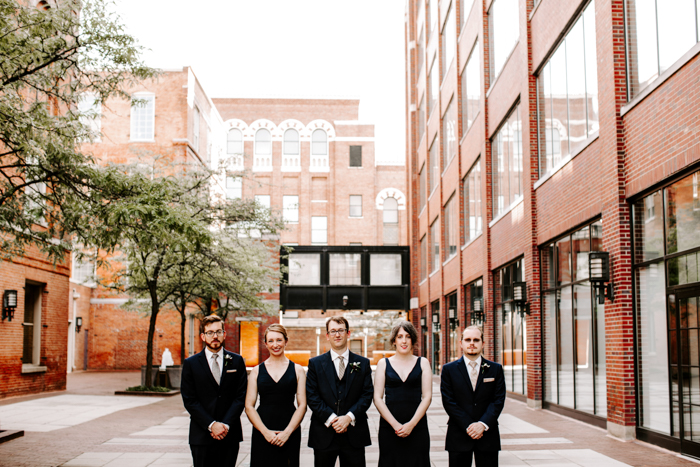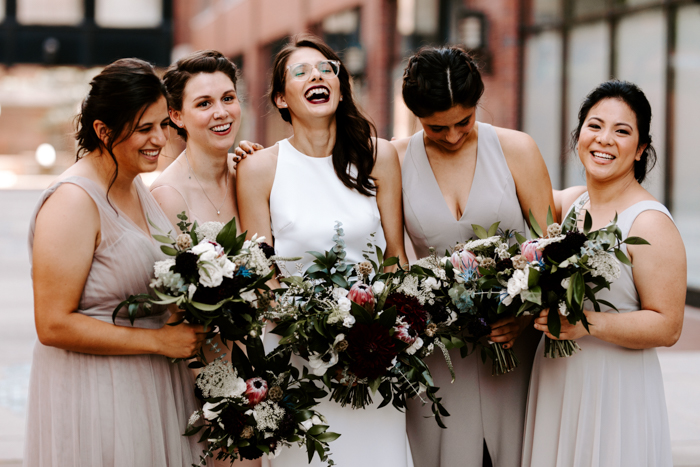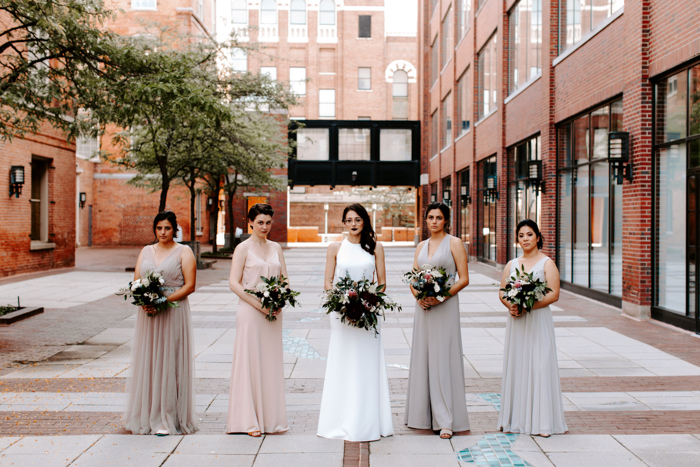 SHOP SIMILAR STYLES: Show Me Your Mumu Jen Maxi Gown in Dusty Blush ($198); Social Bridesmaids Strapless Georgette Gown in Platinum ($208); Shona Joy Draped Alter Tulip Gown in Powder Blue ($280); Show Me Your Mumu Caitlin Cold Shoulder Chiffon Gown in Show Me the Ring Crisp ($178)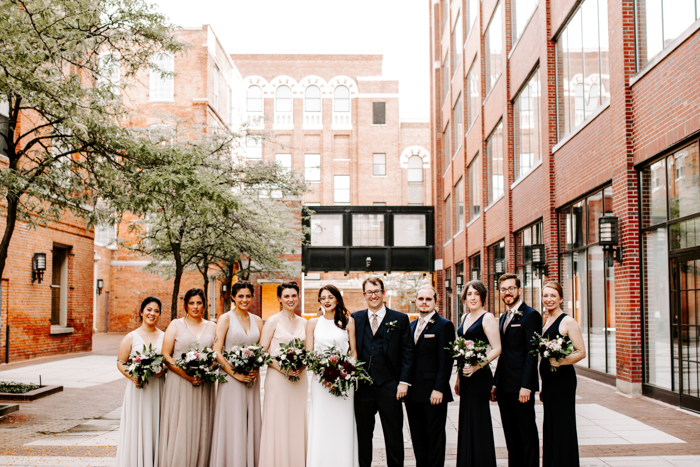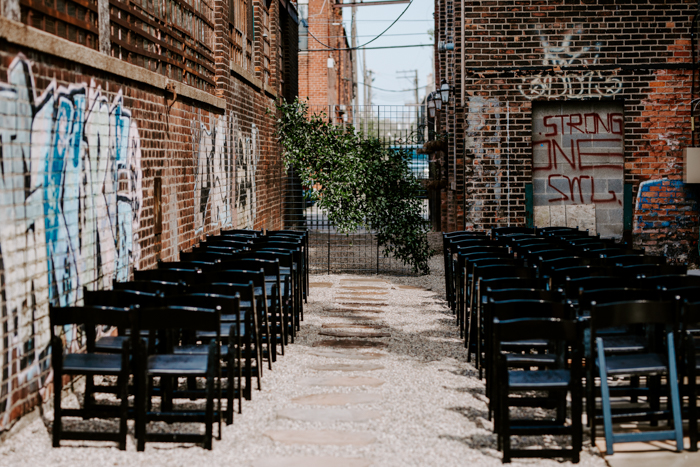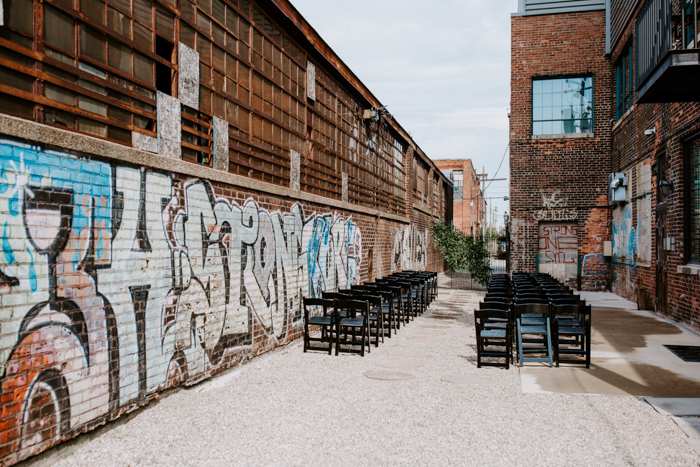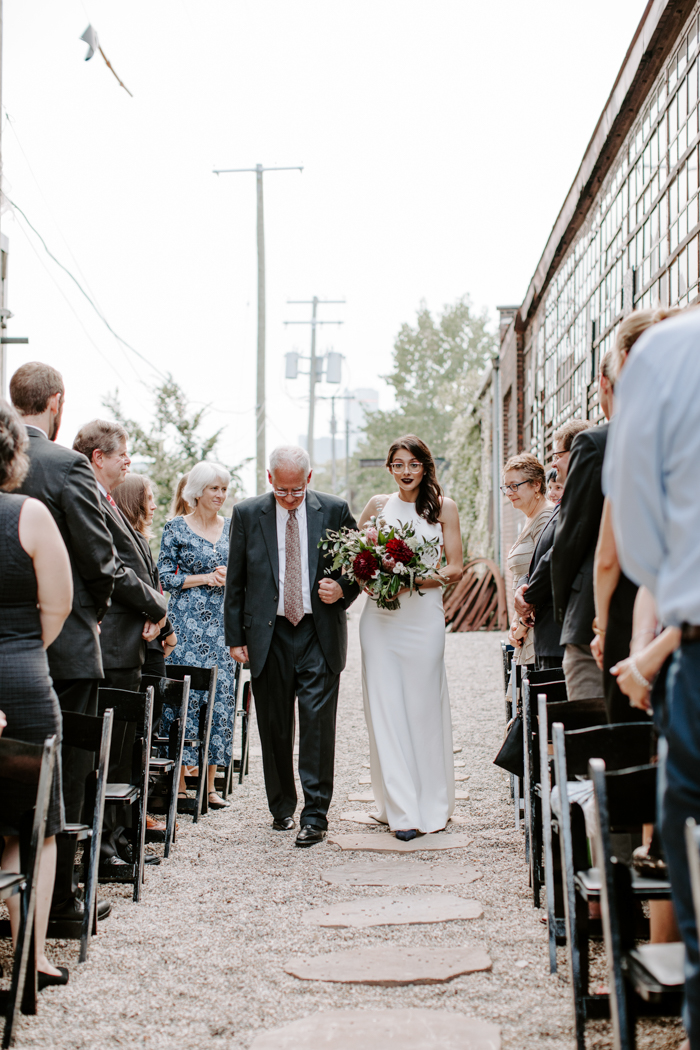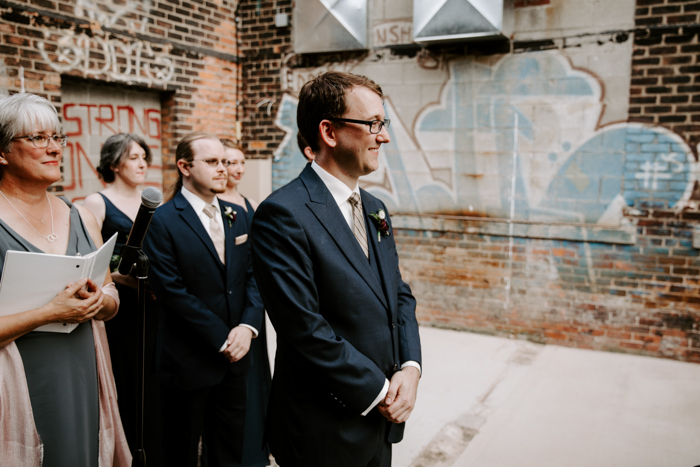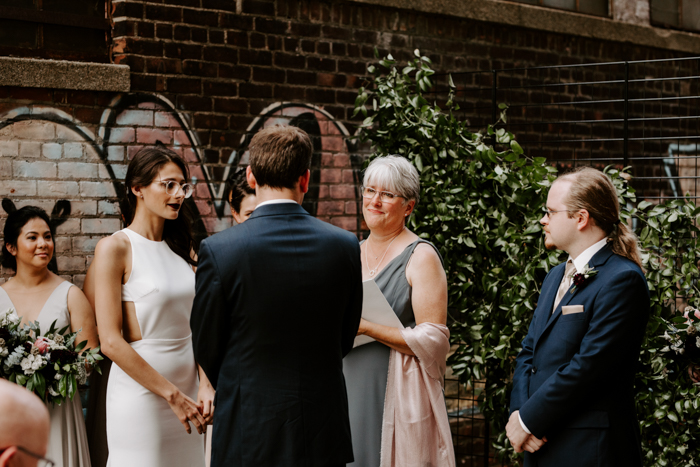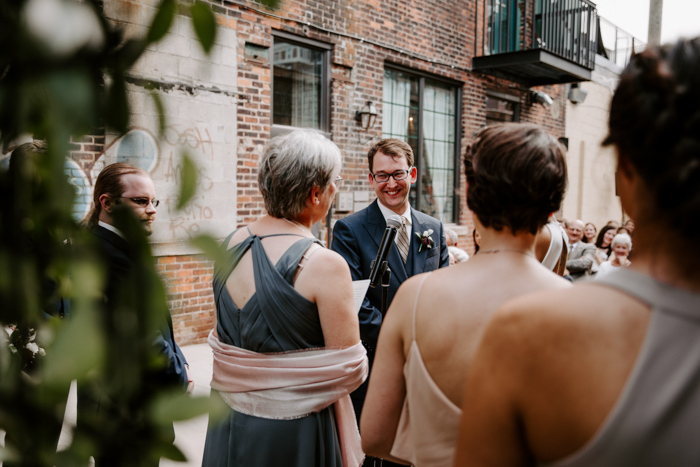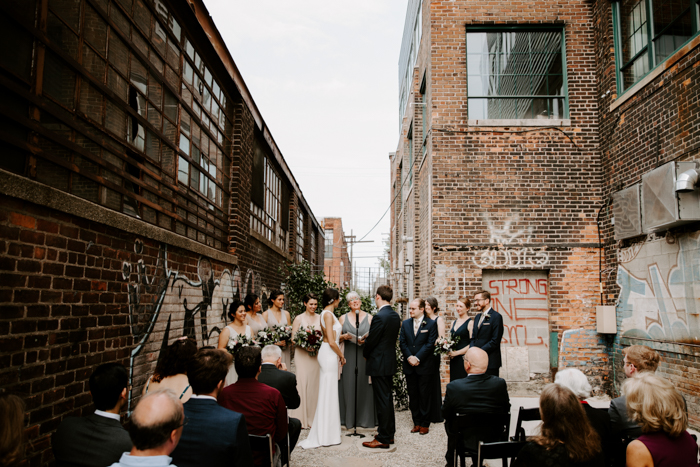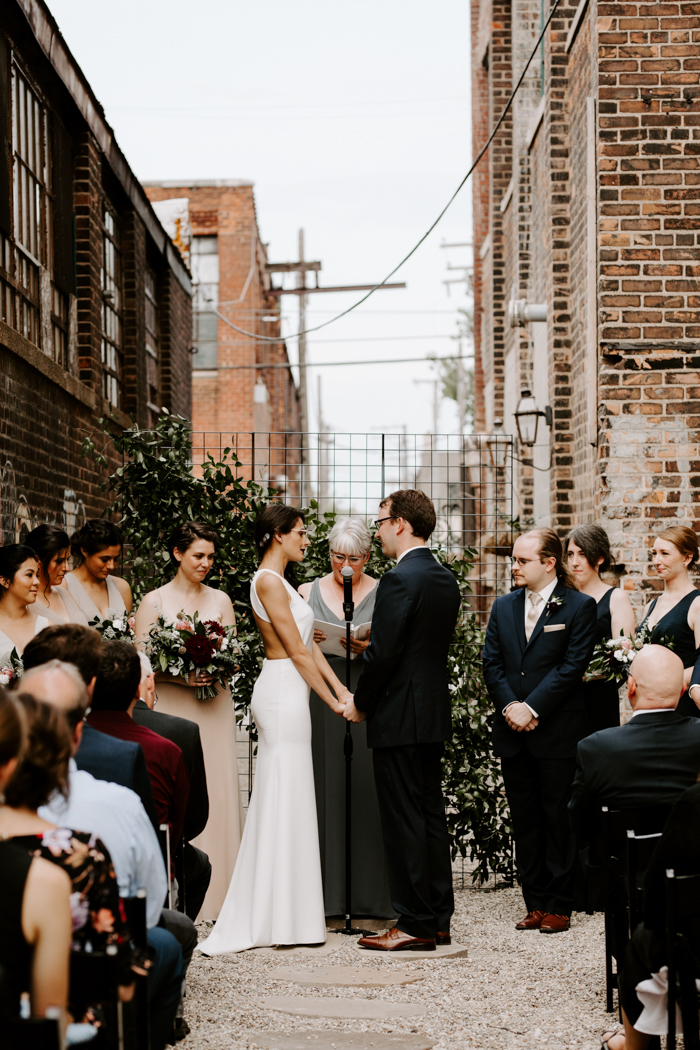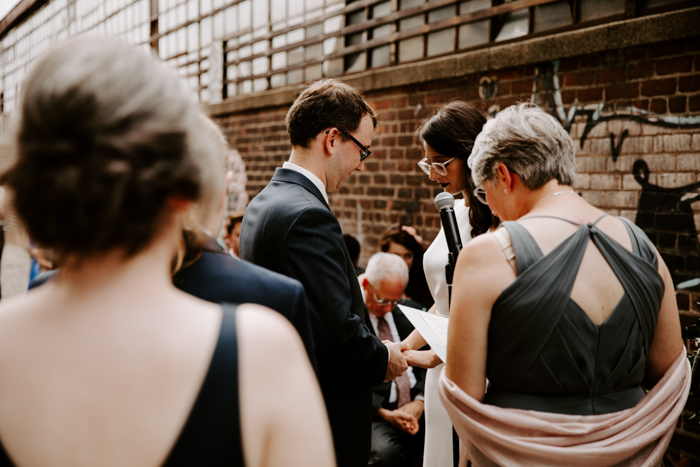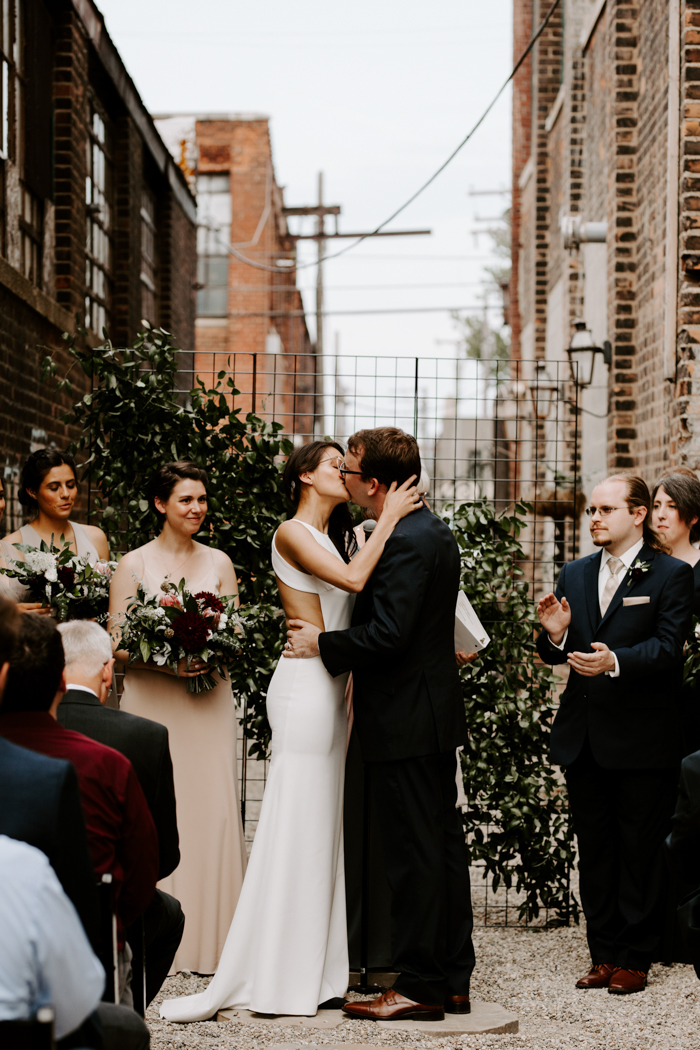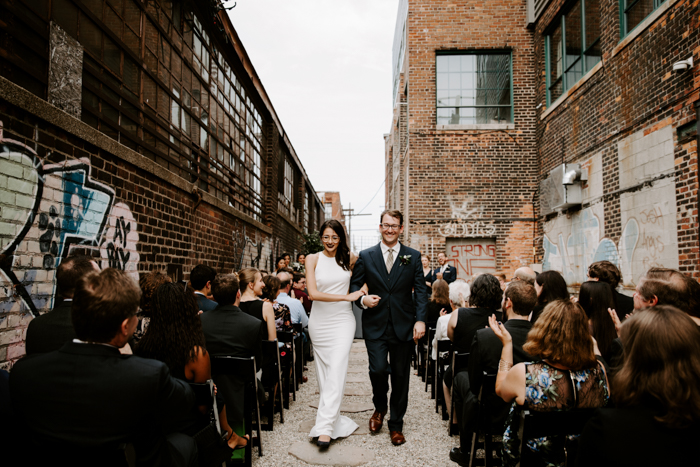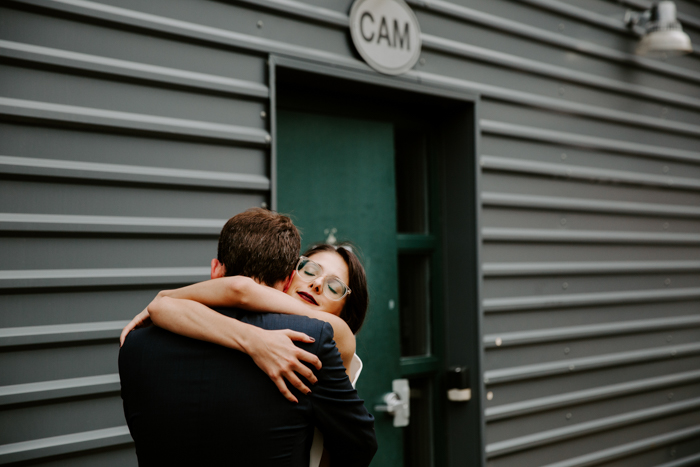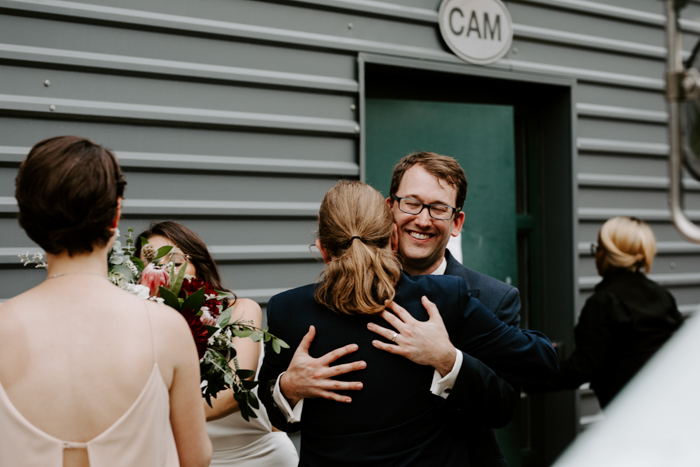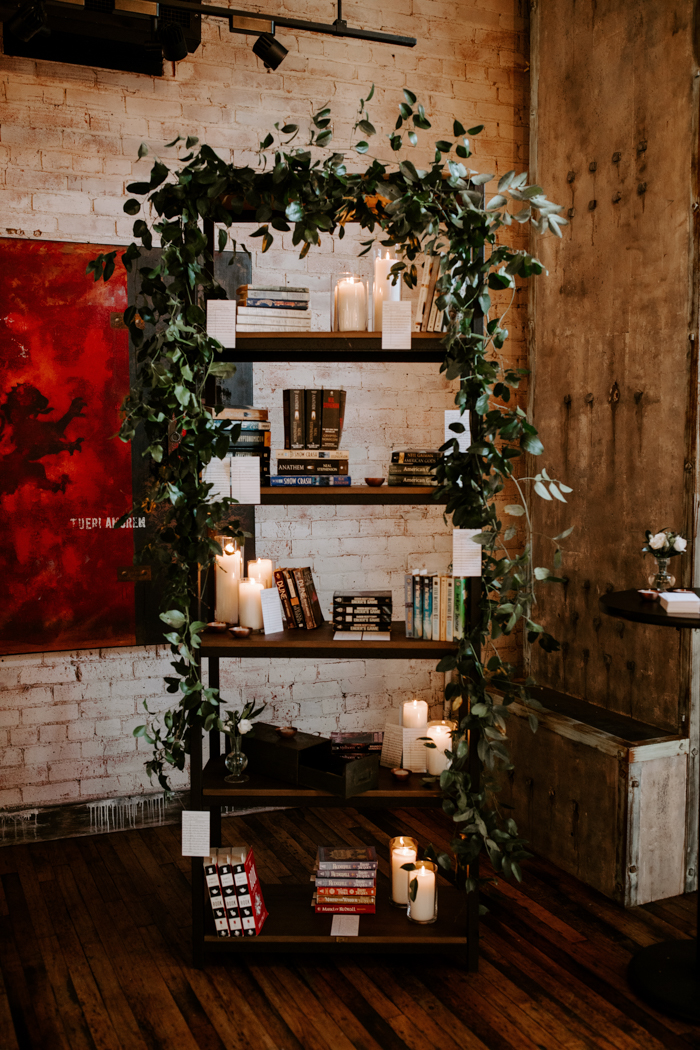 Since we wanted the wedding to be comfortable, we wanted the vibe to reflect places where we like spending time. Part of our inspiration came from our favorite bar, an intimate, literary-inspired speakeasy. We're also pretty low-key people, so we didn't want the vibe to be overly formal and overwhelming. This led us to our natural and understated decor.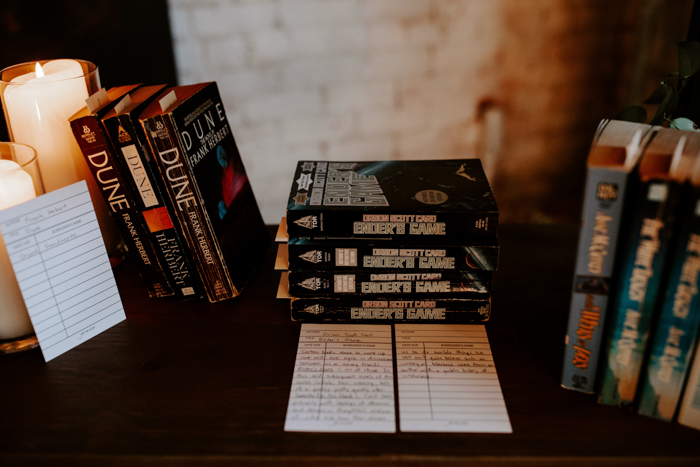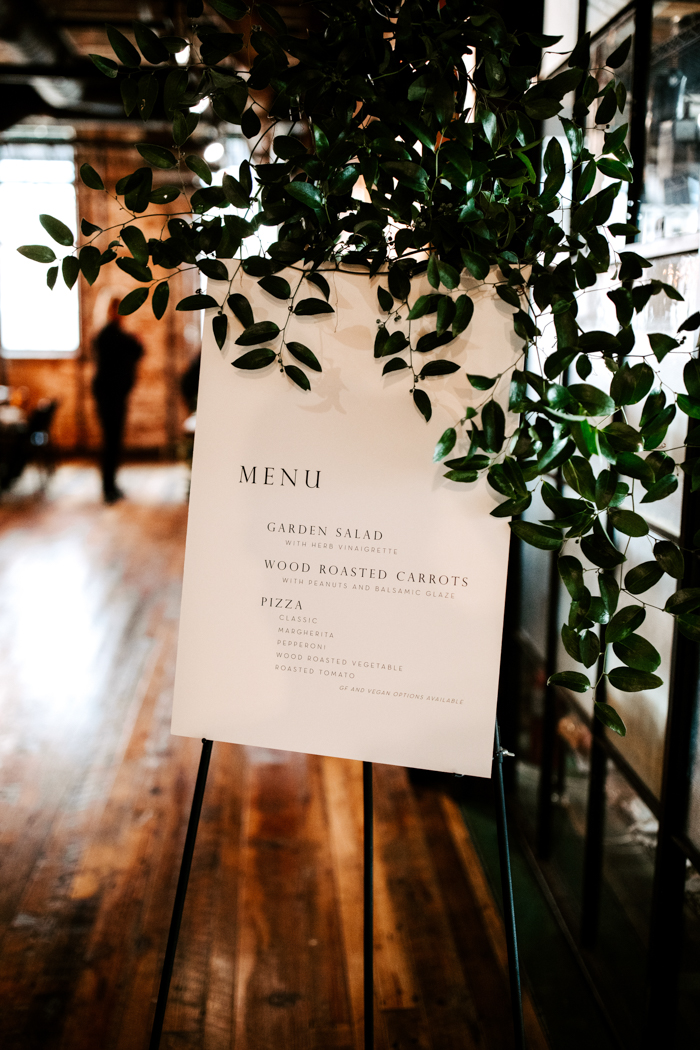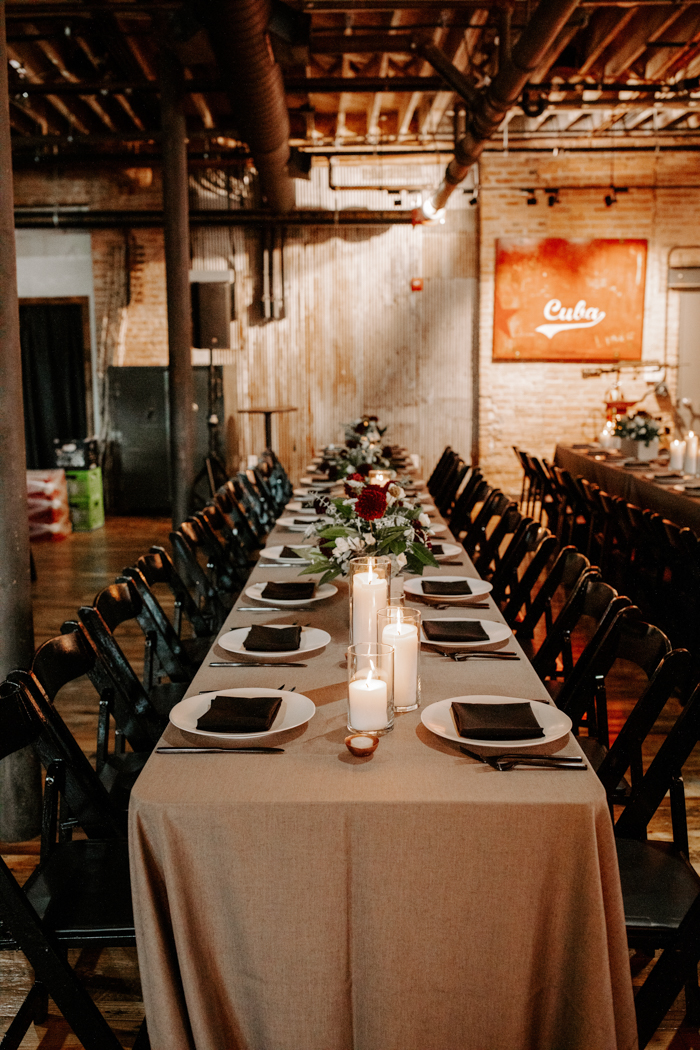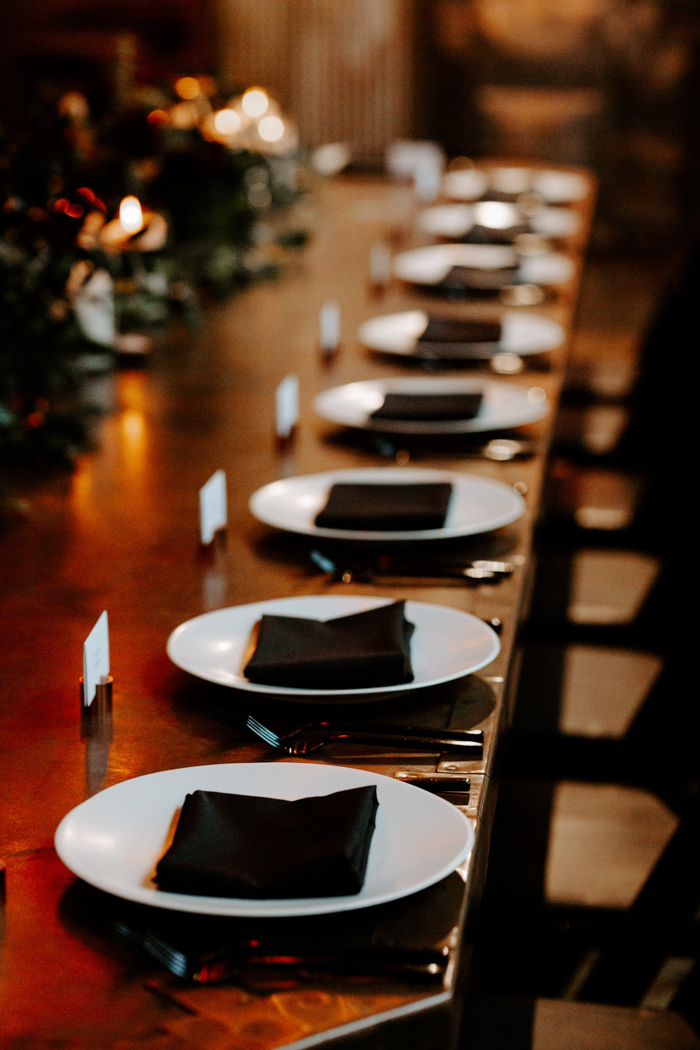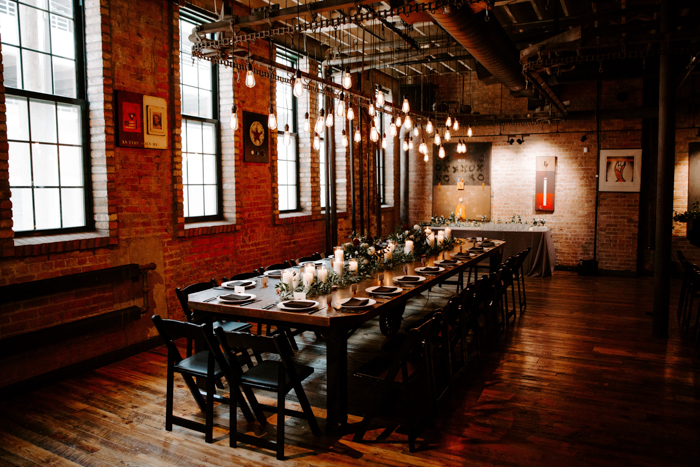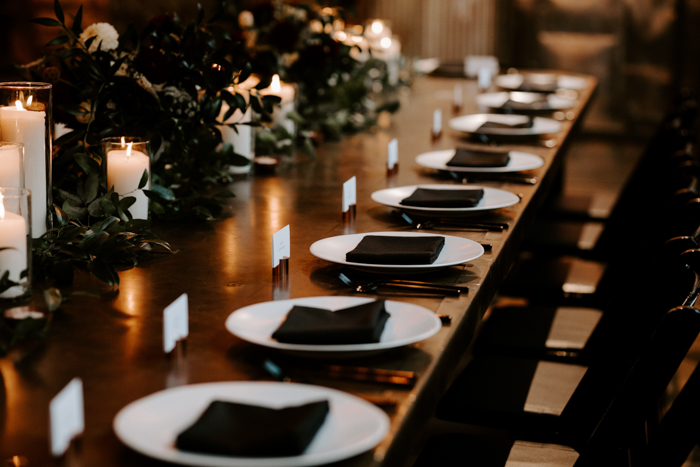 We both love to read, and books have been important to us throughout our relationship. So instead of a registry, we asked our guests to bring us books that were important to them. In return, we gave copies of our favorite books as favors. We chose a selection of books that both of us had read and loved, collected several copies of each, and had a bookshelf in our reception space. We wrote notes about each choice so that guests could choose and take home a book of their own.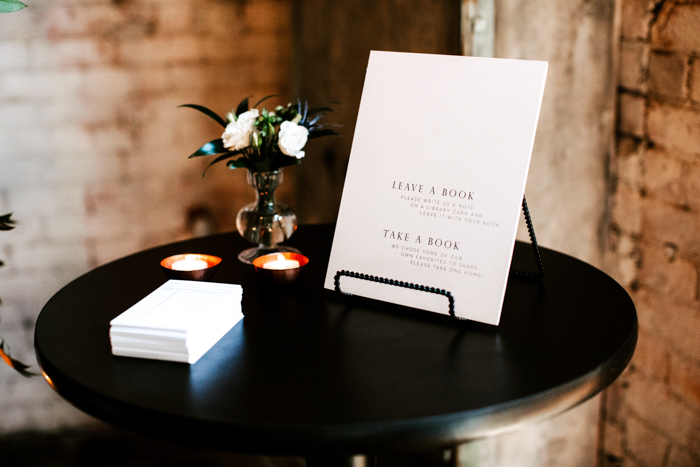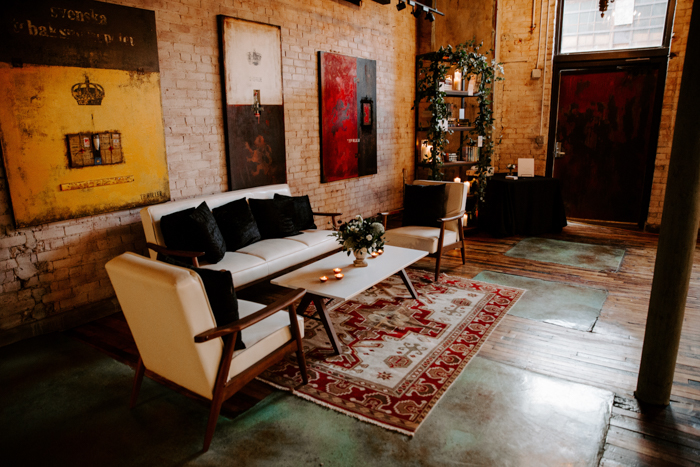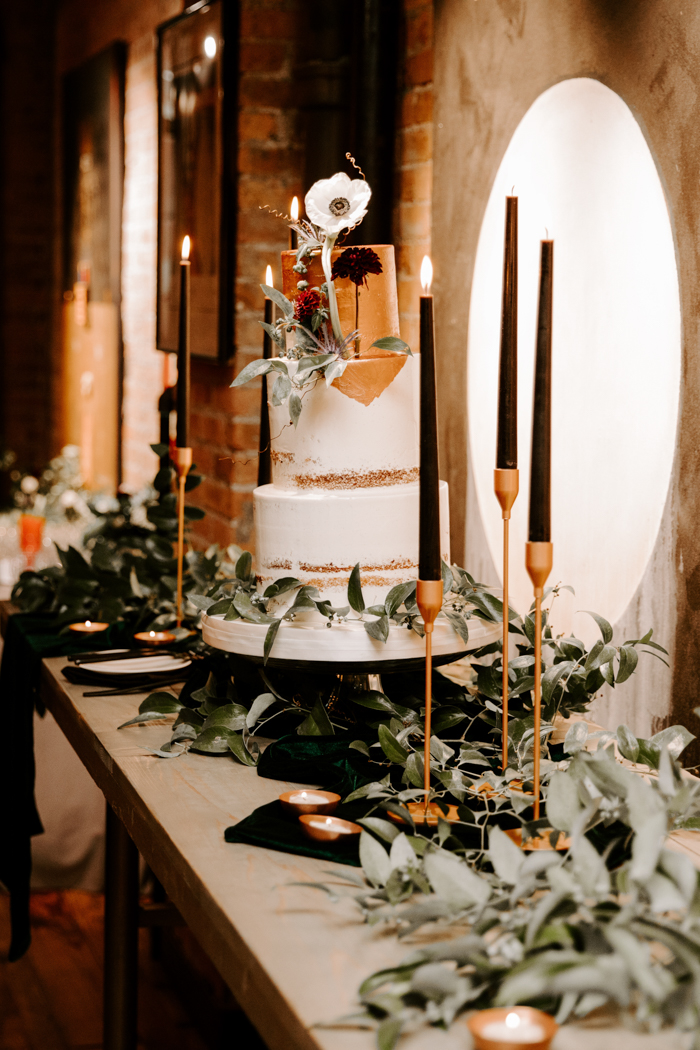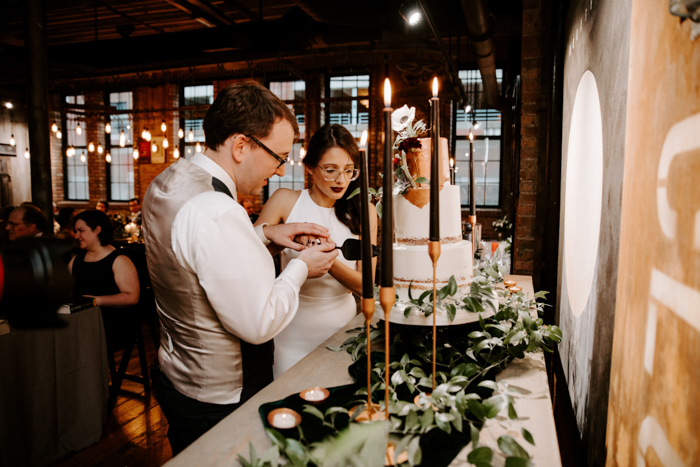 Don't worry about tradition or trends–trust your own instincts and your vendors. Your vendors probably have a lot of good advice and expertise (ours certainly did). However, only you can decide which traditions you do and do not want to include (or if you want to make up something completely original!).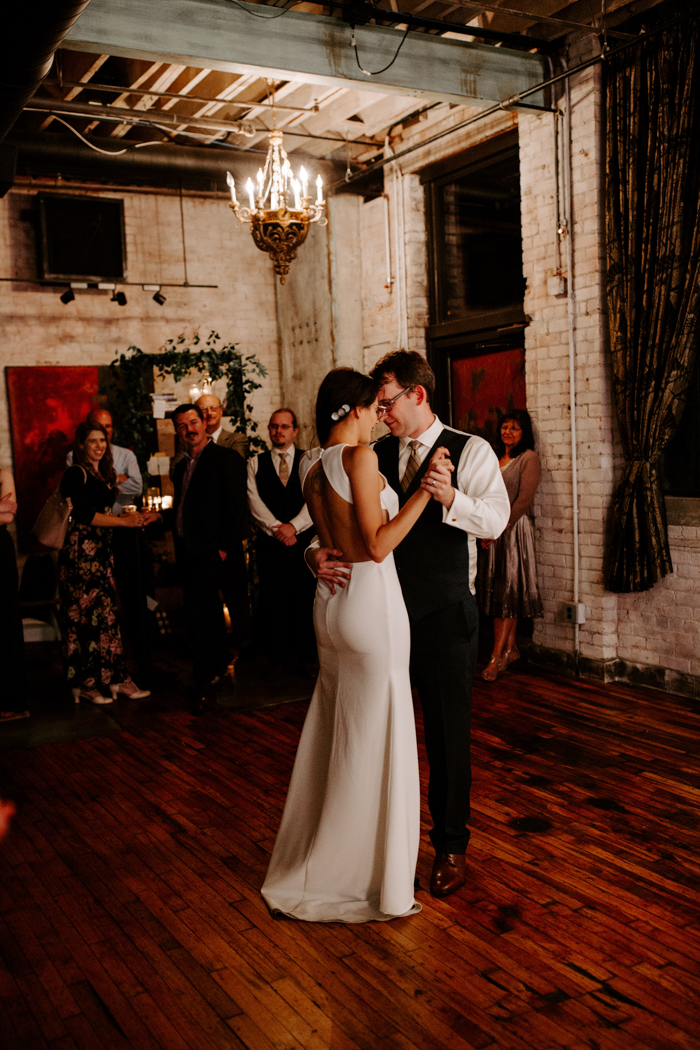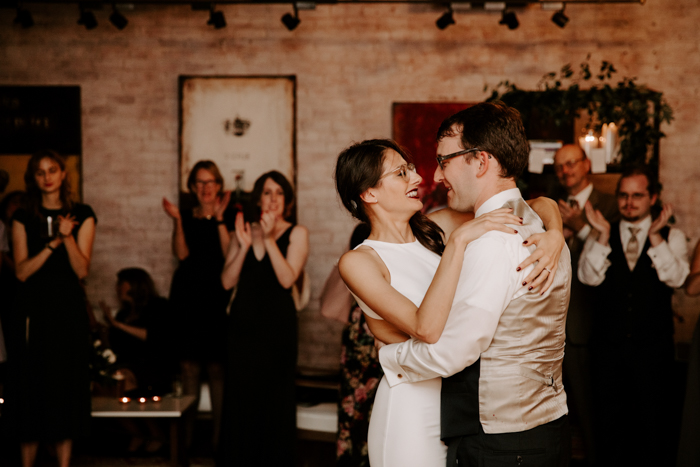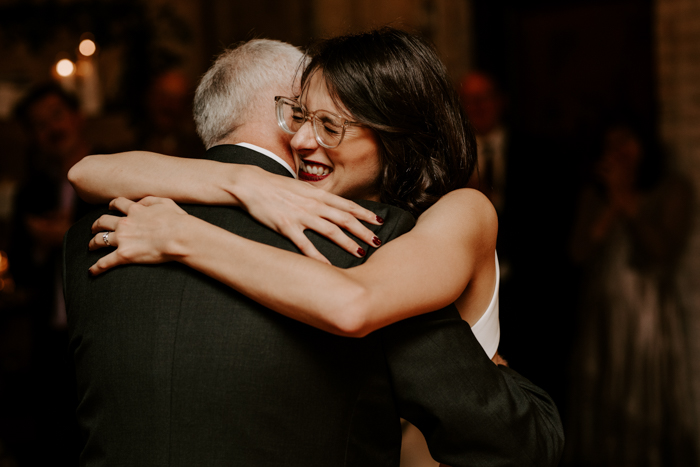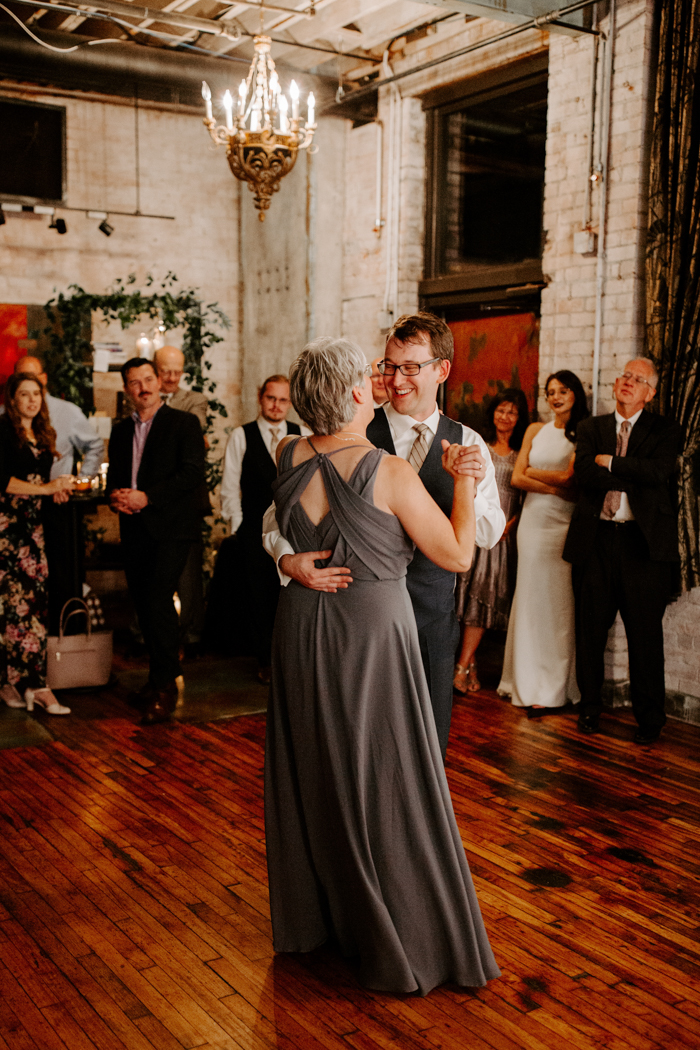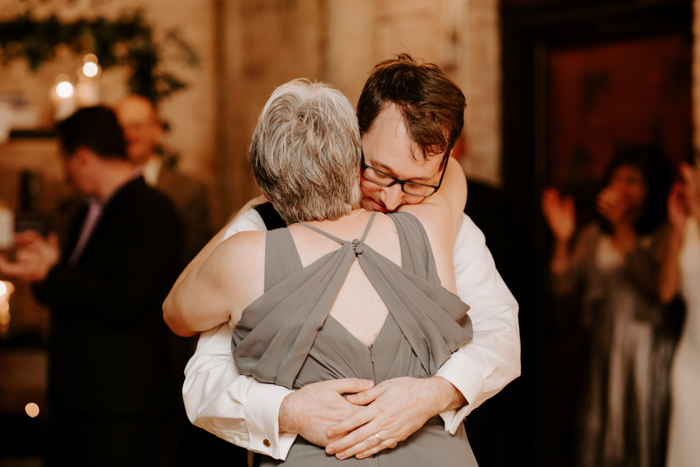 Congratulations, Lizzie and Robert, and many thanks to Junebug member ME+HIM Photography for sharing their day with us! For more of ME+HIM's work, be sure to check out their page in our directory of the world's best wedding photographers.
RECOMMENDED READING: Etsy Wedding Favors Your Guests Will Actually Want to Take Home