ME+HIM Photography
Best Wedding Photographers in Michigan
About
Hi. 🙋🏻‍♀️ 🙋🏻‍♂️ We are Kelly & Trevor, and we are ME+HIM.
We are just two people in love, that also happen to photograph people in love. 
We want to be a part of intimate weddings with adventurous couples that wear their hearts on the sleeves and their hats on their heads. We are inspired by travel, architecture, good food, our cats and other artists.
We really love what we do and we work hard at it. We want to document the natural moments that happen on your day and create meaningful photos that are emotive and authentic. We love images that are honest and raw and real. We love weddings that feel personal and intimate and couples that aren't afraid to get a little dirty and a little silly. We truly believe that the experiences that happen on your wedding are valuable and you deserve to be fully present on your day, experiencing every glorious second, trusting that we will document everything for you.
What moves us is you.
Your love, your fear. The quiet buzz of anticipation before and the astounding moments of joy that follow. We want you to feel something when you look at your photographs.
So much about your wedding day is special, because it's yours and because you've been intentional about how you are celebrating and who you are celebrating with. We love learning what makes your relationship unique and what you love about each other.
That's what we want to document.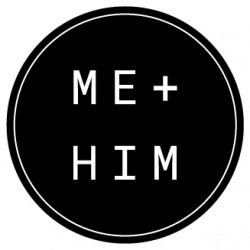 Request Information
Thank you for your submission. We will be in touch soon!
X

Email Sent.