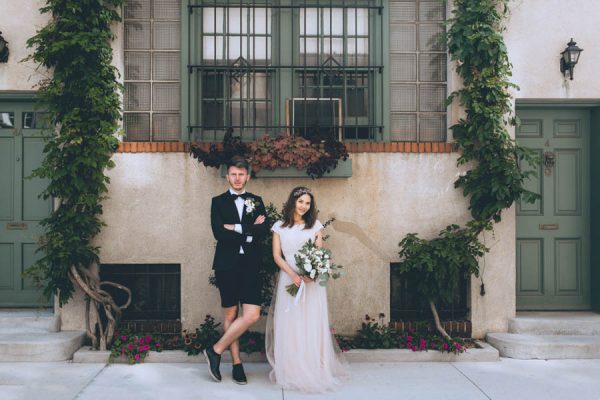 With dreams of saying "I do" in New York, Ulyana and Eugene traveled from St. Petersburg, Russia to The Big Apple. The romantic NYC elopement began with the couple helping each other get dressed for the big day; Ulyana wearing a sweet Cathy Telle tulle gown and Eugene in a tuxedo with shorts, inspired by Pharrell Williams. Photographer Danila Mednikov documented the day as Ulyana and Eugene explored the city, from intimate apartment stoops to busy streets lined with taxis.
The Couple:
Ulyana and Eugene
The Wedding:
Brooklyn, New York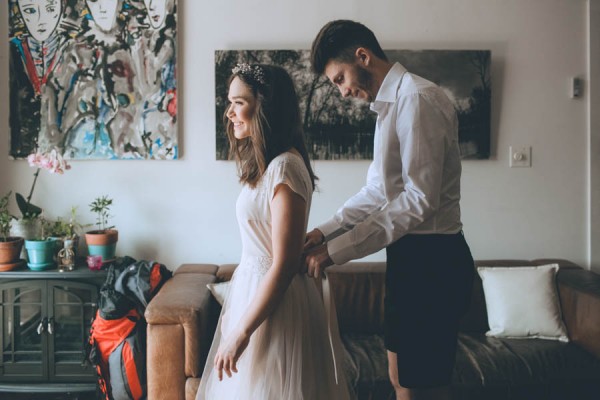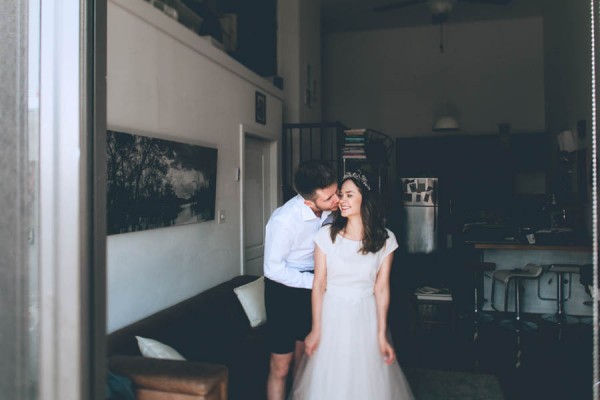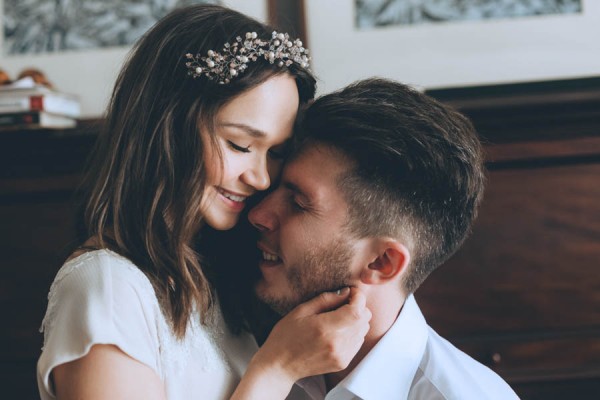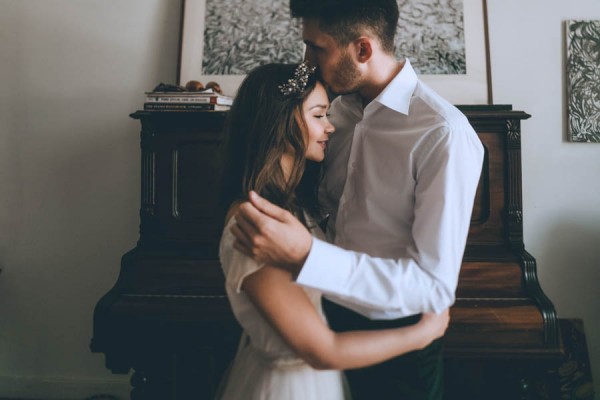 The Proposal: On the eve of Valentine's Day I was terribly ill, and it so happened that we were evicted at this point . Plus we had to move to another apartment. Our new apartment which we found was terrible, we were in panic and we with all possible ways search for new one. St. Valentine's Day was passed by us. A few days later we found a better apartment and we moved there. All day we put things from the boxes in its places, were very tired and were very hungry. And Eugene suggested go to dinner at an Italian restaurant not far from our new apartment. There he took the ring from his pocket and put it on my finger. All has happened without any fireworks and chic flowers, it was so simple and at the same time suddenly. He admitted that he wore it in his pocket all day long, and was very nervous because during the day there was no right time to make a proposal.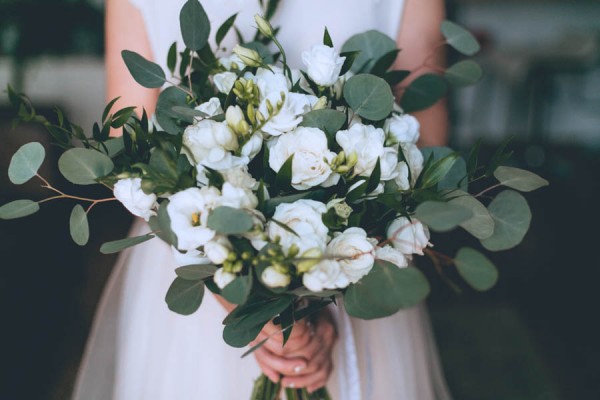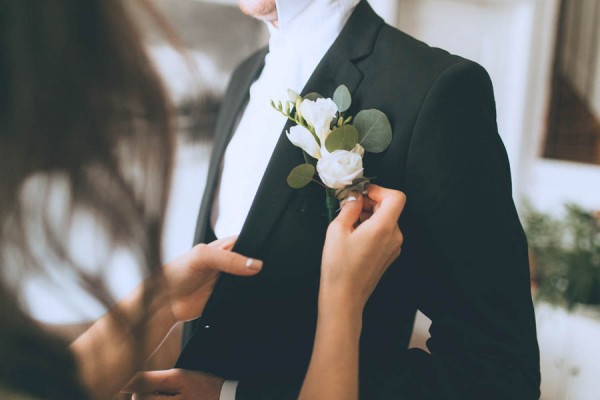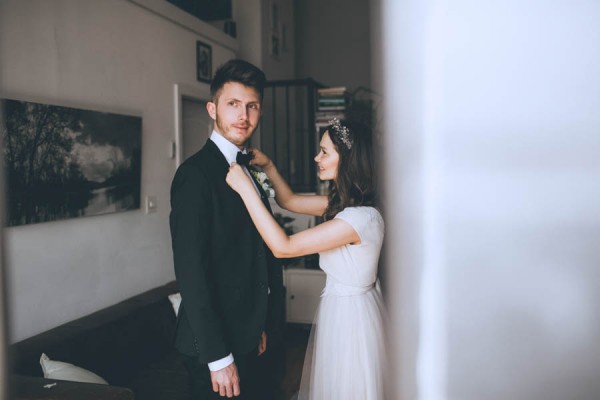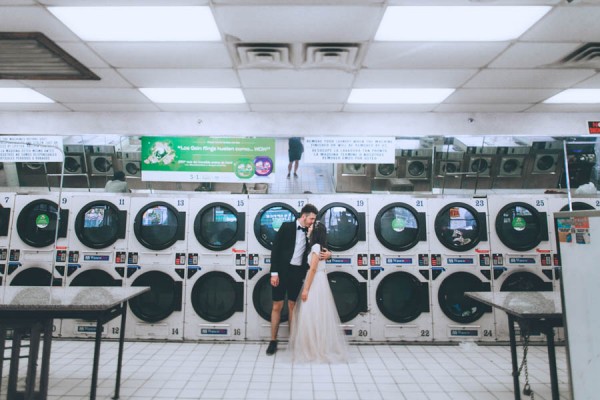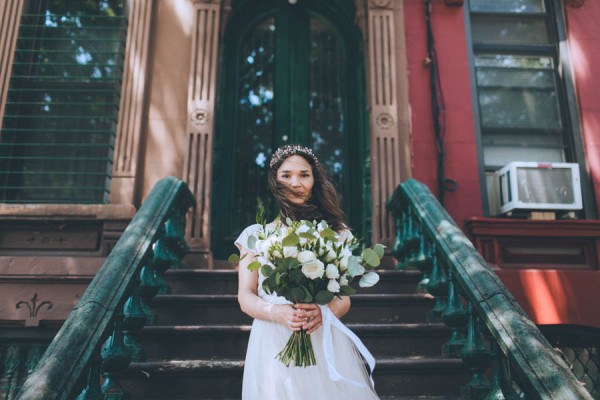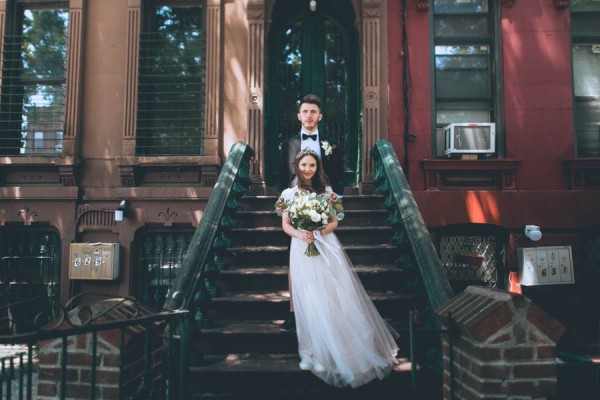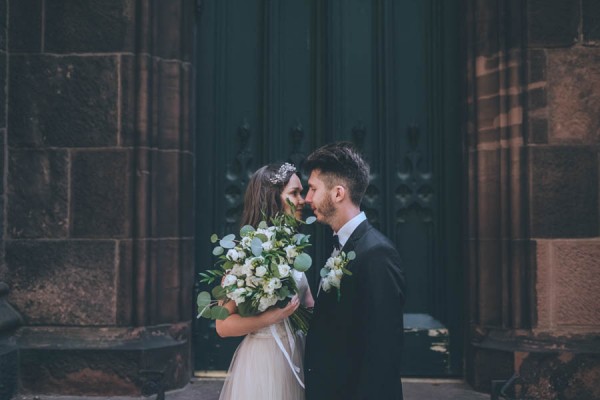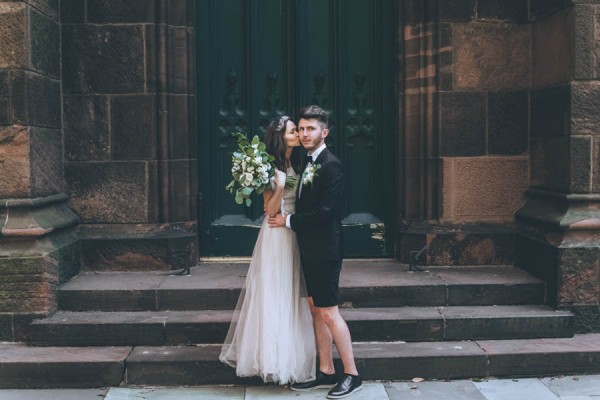 The Inspiration: I was inspired by New York City, by films about this city, by bloggers, by different wedding photographers, and by photos of other couples, by Cathy Telle's dresses. Eugene's suit we were definitely inspired by Pharrell Williams.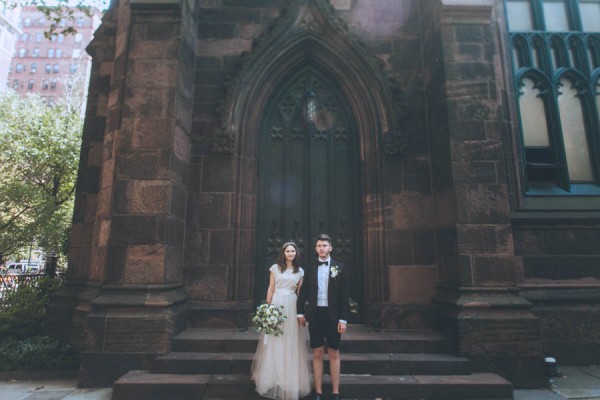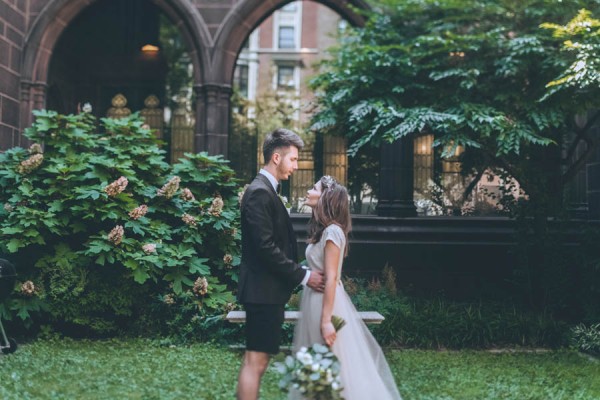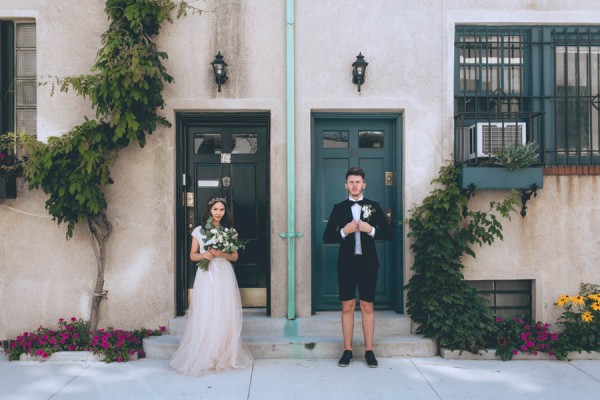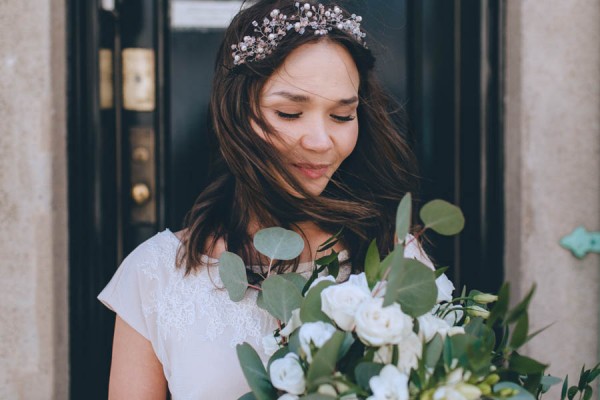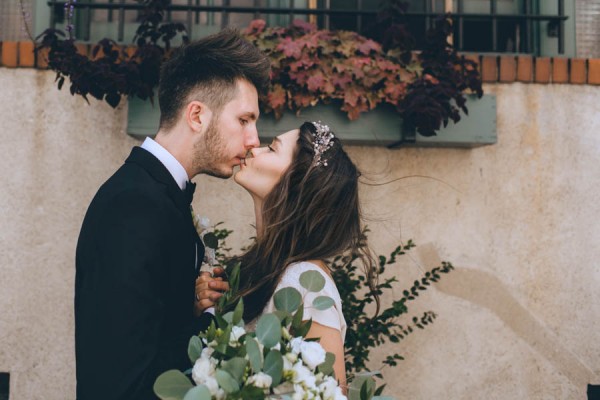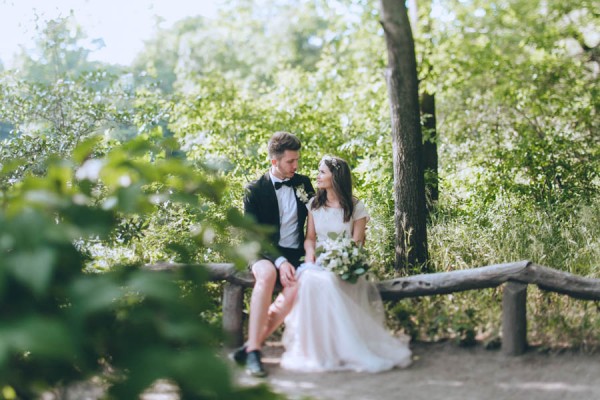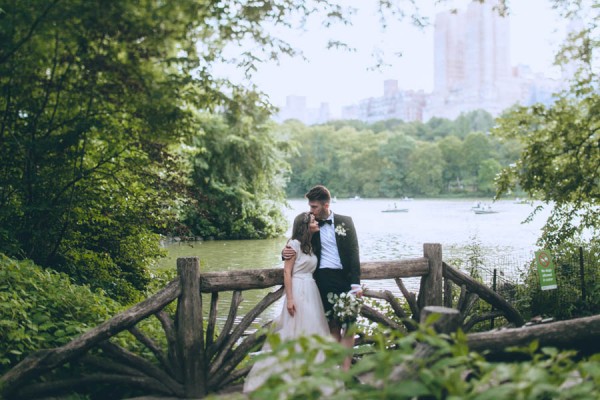 The Advice: Plan to spend your special day exactly as would like to have the two of you, not your parents, not friends, not the wedding planers, namely only you! Listen to each other and your dream will come true!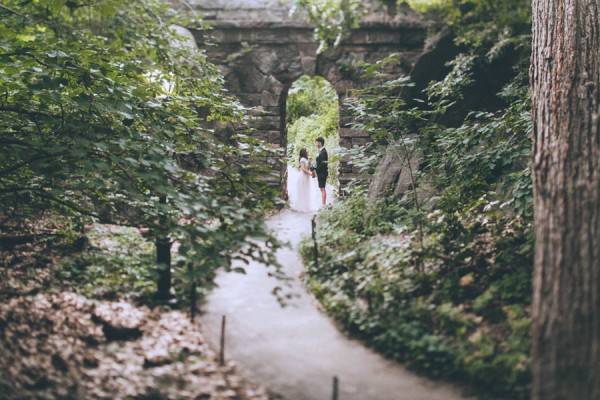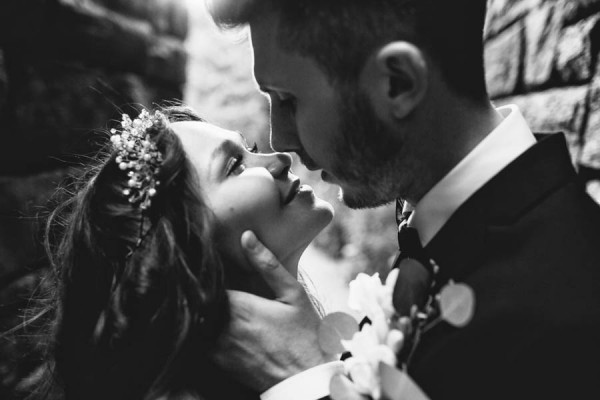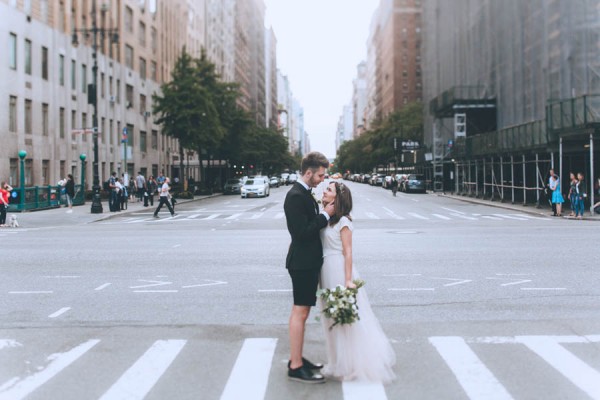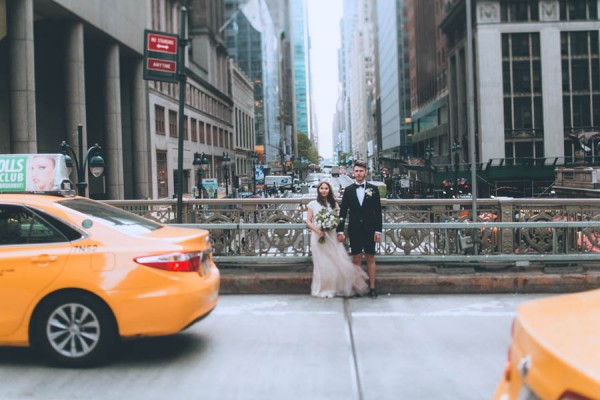 A big thanks to Danila Mednikov for sharing Ulyana and Eugene's romantic NYC elopement with Junebug! For more elopement inspiration, check out Alessandra and Andrew's carefree elopement at Cape Spear Lighthouse.