Joyce and John's amazing wedding celebration in China was absolutely gorgeous, and it also beautifully solved the tricky issue many couples face – whether to hold the western wedding they'd dreamed of, or the traditional Chinese ceremony their parents favored. These breathtaking wedding photos show us a portrait of the ancient Chinese city of Xi'an, filled with artifacts and architecture, the vibrant spirit of the day, and the the downright dreamy fashion of the bride. Joyce had three dresses on her wedding day to accommodate the variety of ceremonies and receptions that were on the agenda. What could be more fun than that?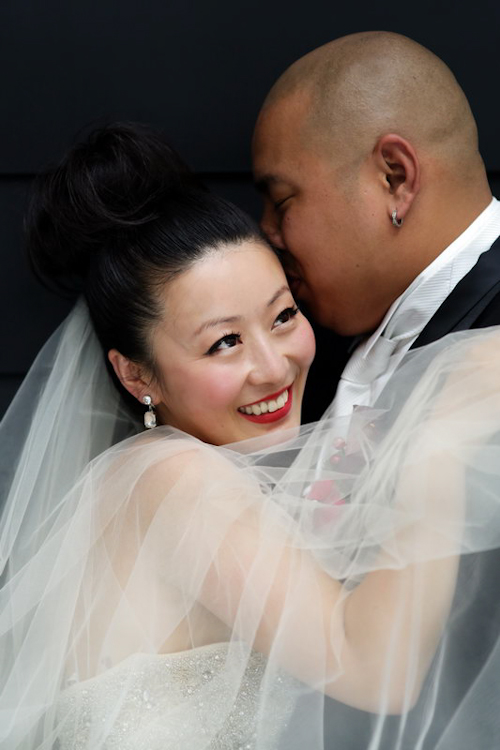 John and Joyce's talented wedding photographers, Chris + Lynn Photographers, had a ball traveling to China for the wedding, and loved every moment they spent with Joyce and John. They wrote: When we photographed our first wedding almost a decade ago, did we ever imagine we would end up in…China?! Not in our wildest dreams. But this year we found ourselves working with a dream couple, John and Joyce, in the ancient imperial city of Xi'an, home of terracotta warriors, huo guo, and some pretty epic karaoke bars.
Everything about this couple's wedding was lavish, from the ceremony stage surrounded by Greek sculptures and roses to the abundant wedding day banquet and entertainment. But according to the dictionary, lavish not only means splendid and grand, it also means generous. And that describes John and Joyce perfectly. The attention and love they gave to their friends and family from around the world knew no bounds; they planned site-seeing tours, organized club-hopping, and shared meals with them every night (they even provided us with a personal interpreter!). The week almost seemed like a celebration of all the people they loved in their lives!
And with each other, all they are is giving. I don't think there was a dry eye in the place when John and Joyce said their vows with each other at the ceremony, describing how each of them gives the other encouragement, love and respect every day.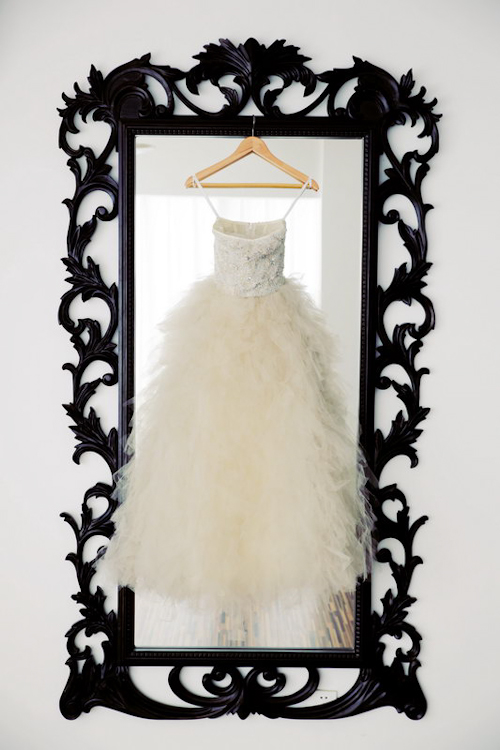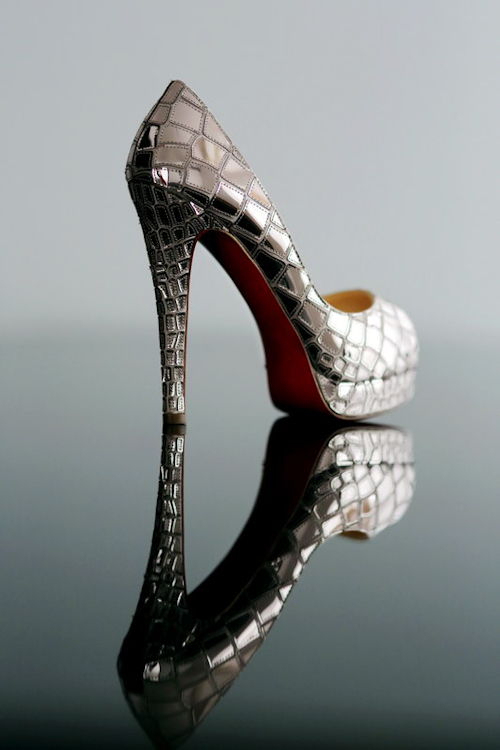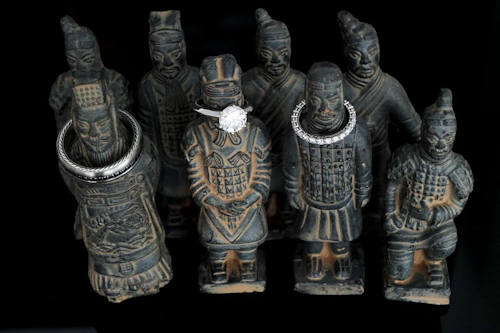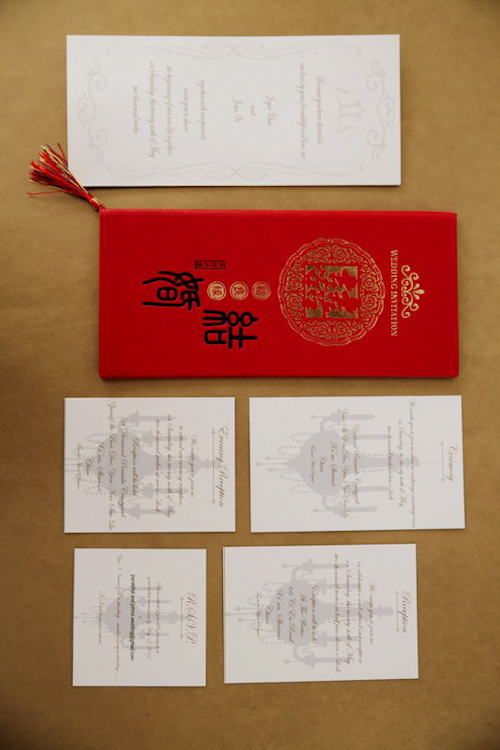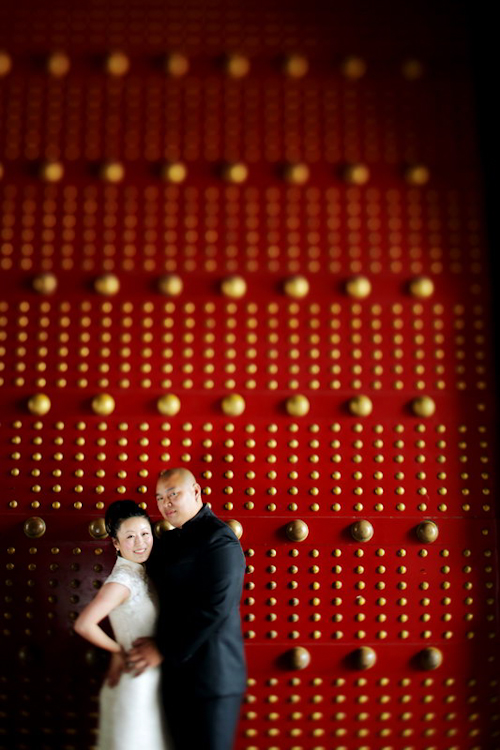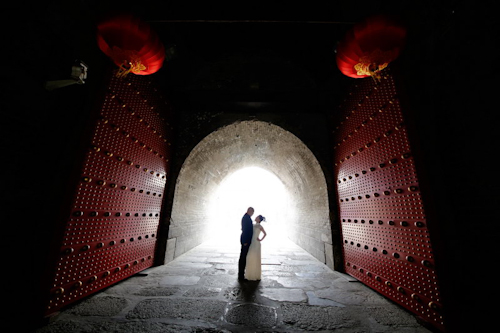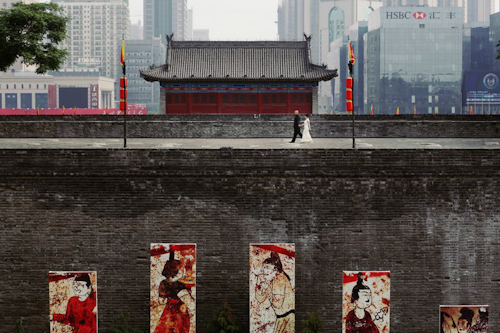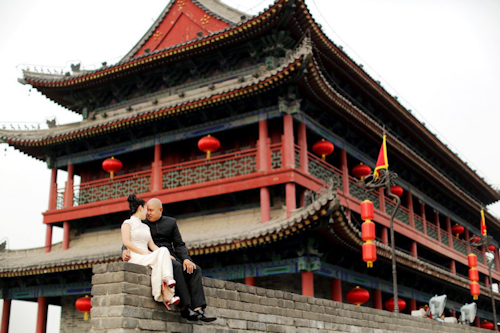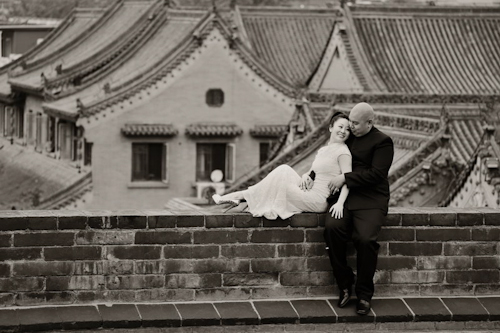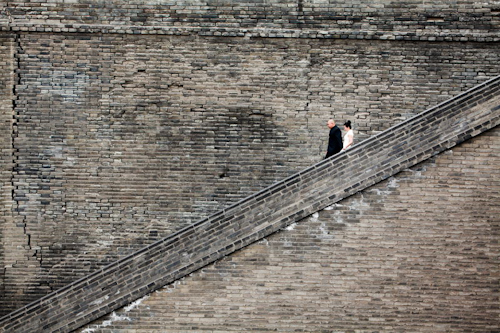 The Goals: From Joyce – We wanted to have all the people who we love, and that have touched our lives, to be with us and to have fun at our wedding. We had many of our guests come from out of town. We held the wedding in Joyce's home city of Xi'an but we had many friends and family come from Vancouver, Hong Kong & Taiwan to come celebrate with us. It was very important to us to be great host and show everyone a great time as many of our friends and family have traveled a great distance to attend our wedding.
We held our vows in the morning before the Chinese Ceremony, outdoors. Xi'an is a beautiful place in the Spring and all the plants are vibrant and green. Our Chinese ceremony was very traditional with a Chinese tea ceremony and a couple of speeches by our parents. We followed that with a lunch reception for 300 guests, and then finally an evening reception. It was much more intimate. We wanted a night under the stars with our close friends and family and had just over 100 guests attend the evening reception.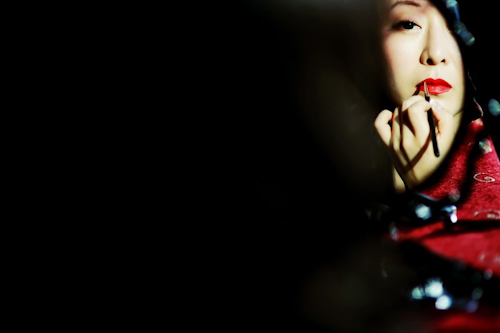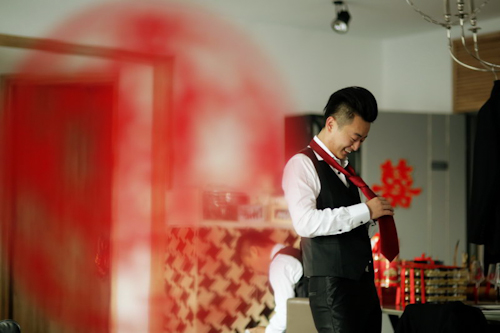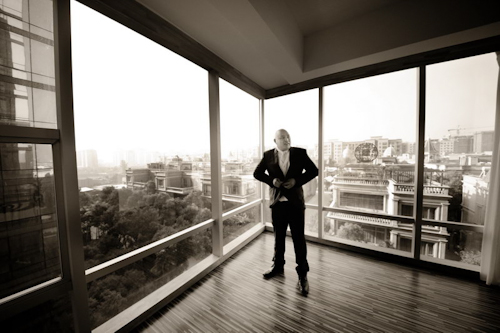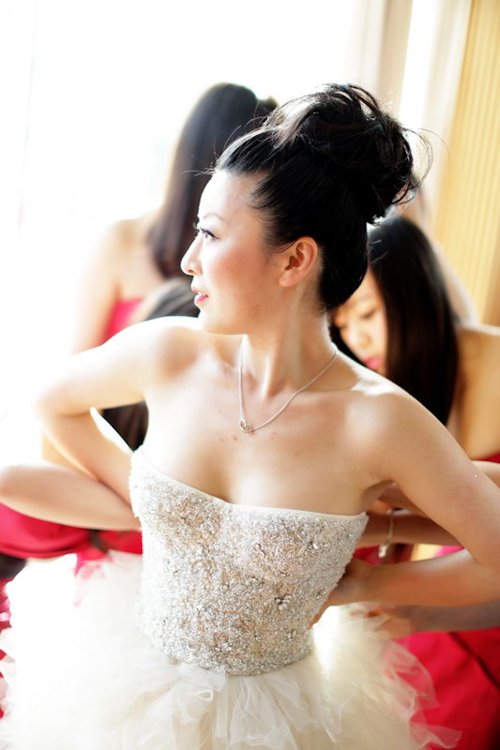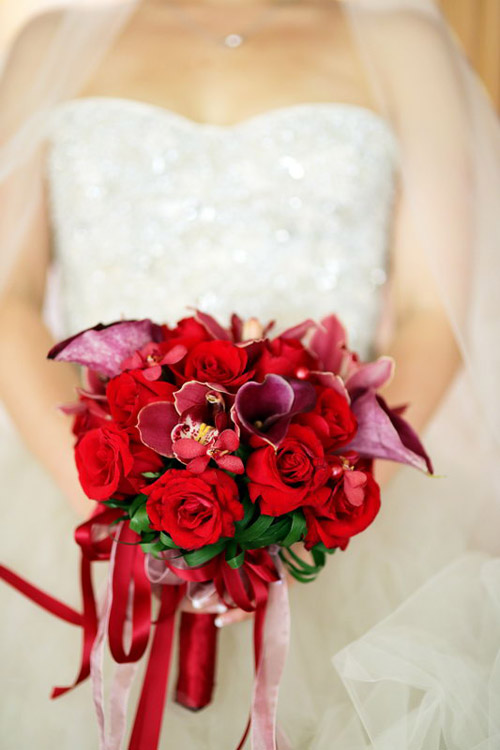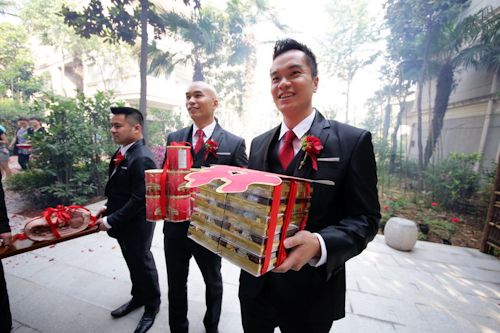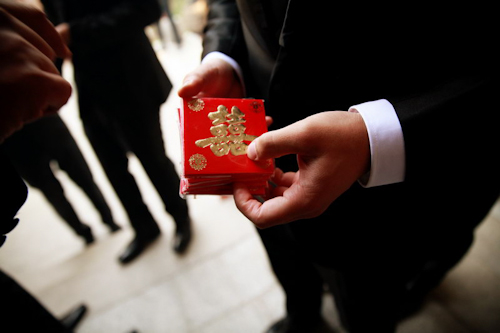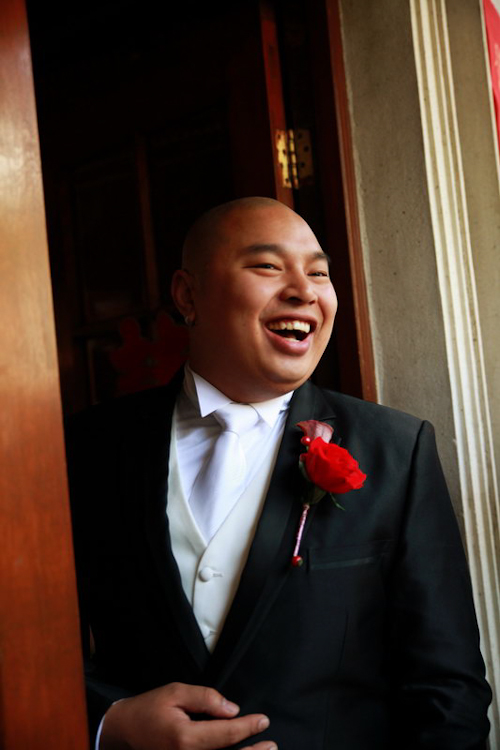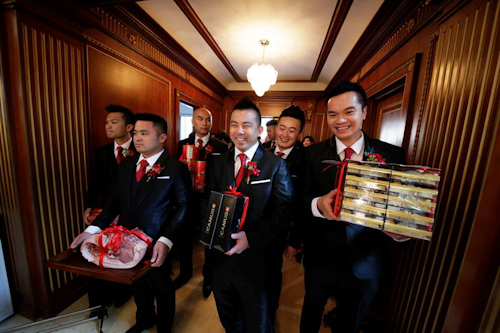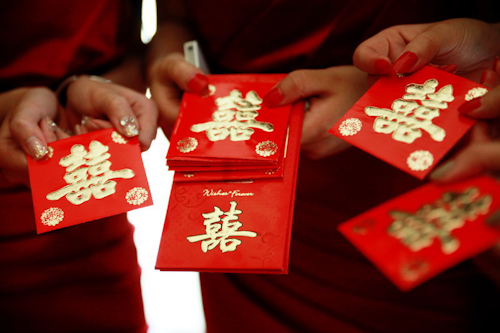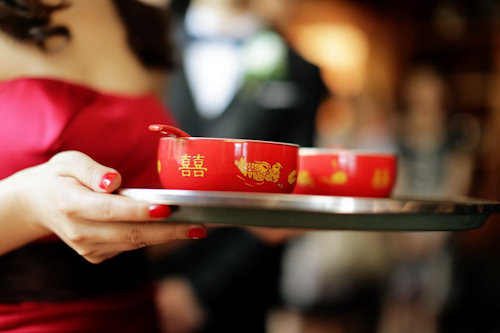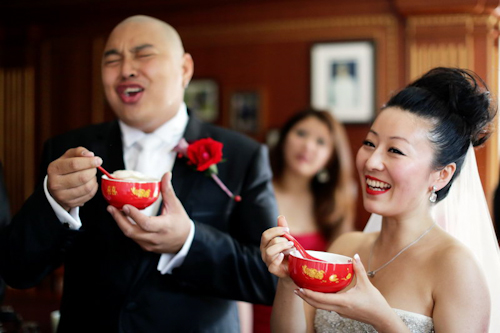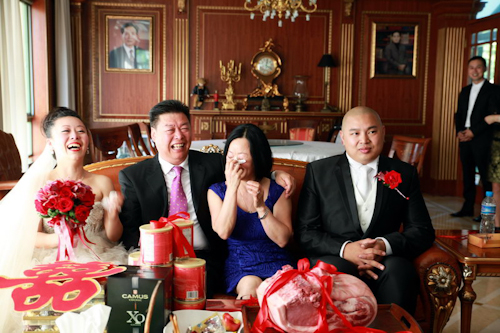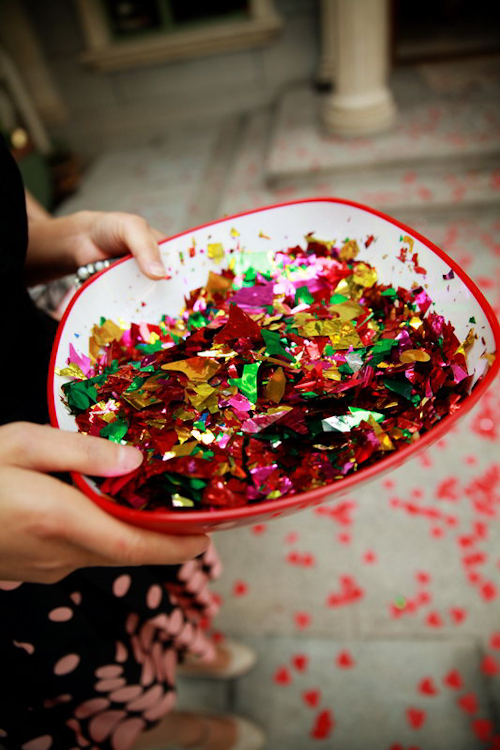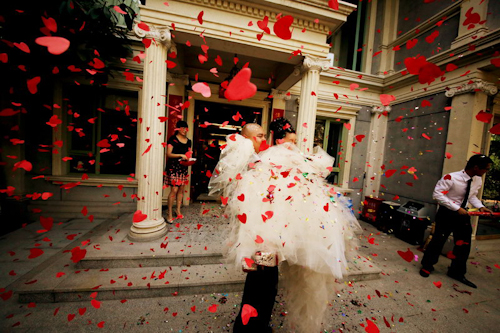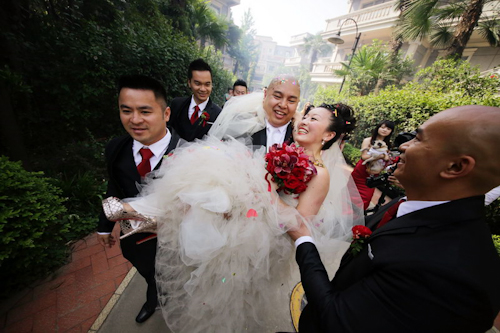 The Design: Our design inspiration was "East Meets West", as our decor and design was mainly western influenced but had hints of oriental with lanterns and evening entertainment. For our colours, we went with a deep velvet red with accents of gold and chocolate brown. Red is the traditional wedding color in China, but we decided to go with a deeper red than usual as it beautifully complemented the chocolate brown and looked luxurious.
Because John and I we grew up in Canada, we wanted a standard western ceremony where we said our vows to each other in front of friends and family. But our parents wanted us to follow Chinese tradition of having a Chinese ceremony at noon. As a compromise with our parents we decided to have two ceremonies.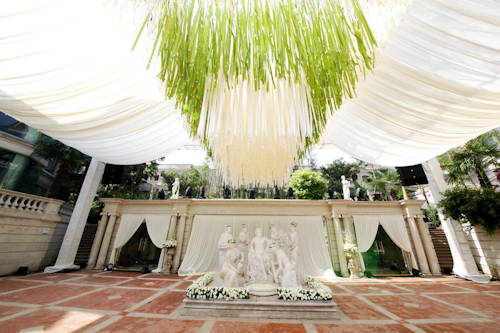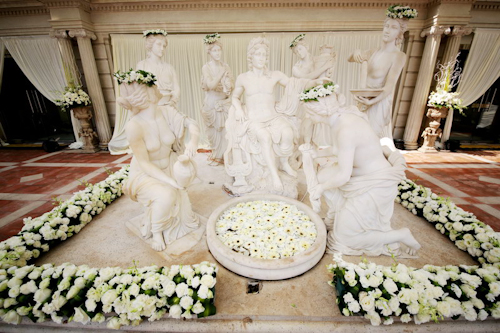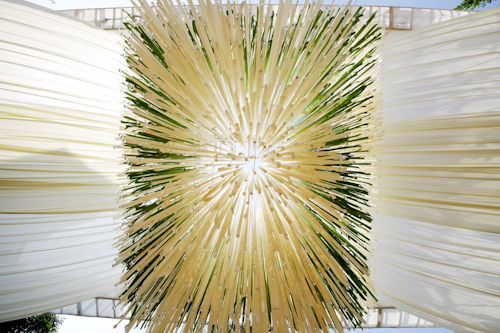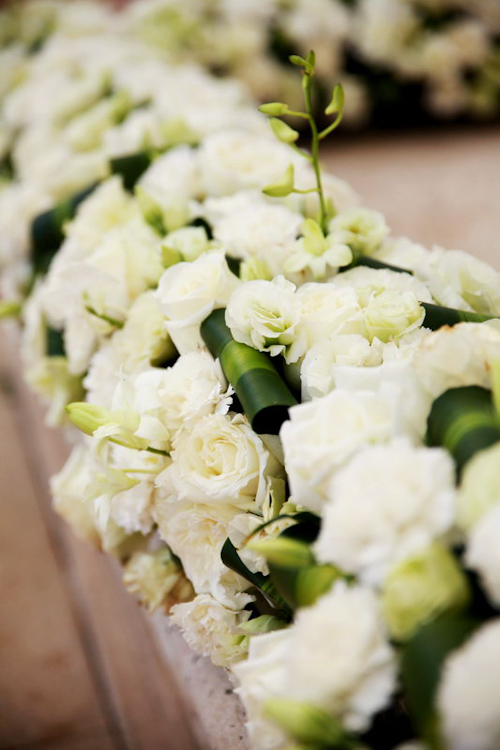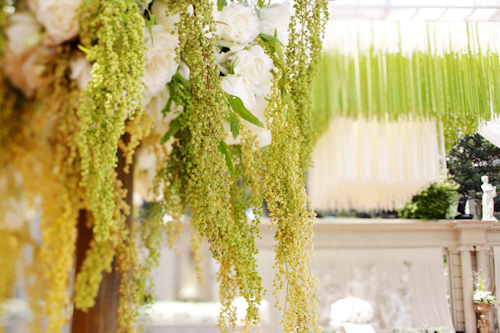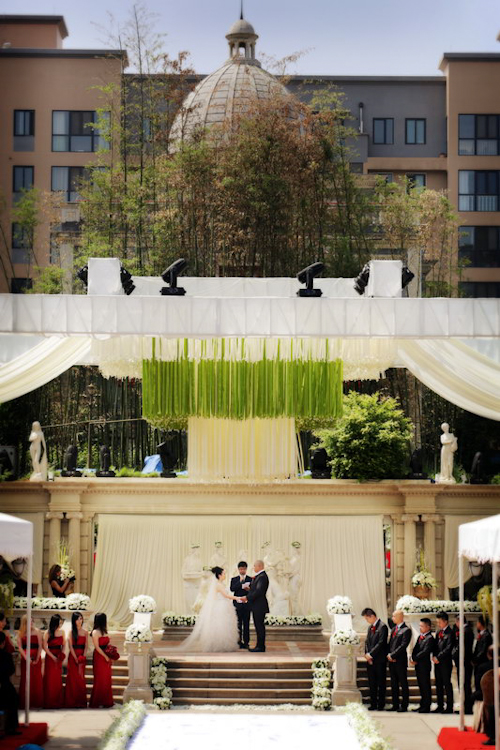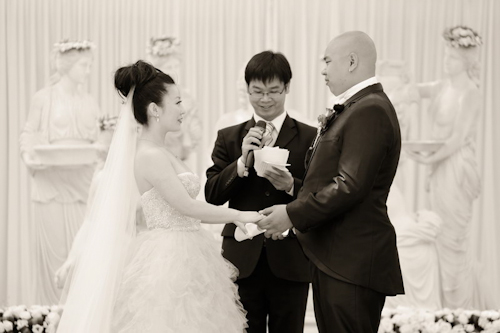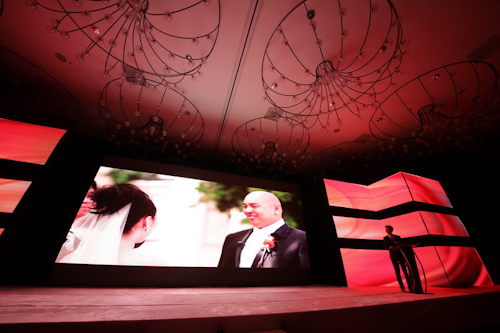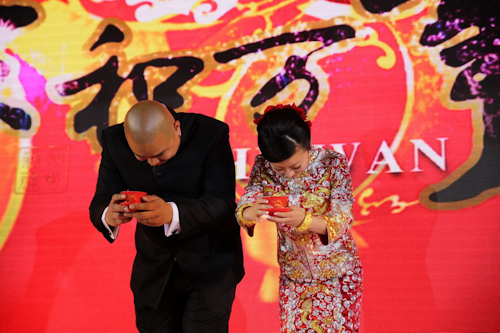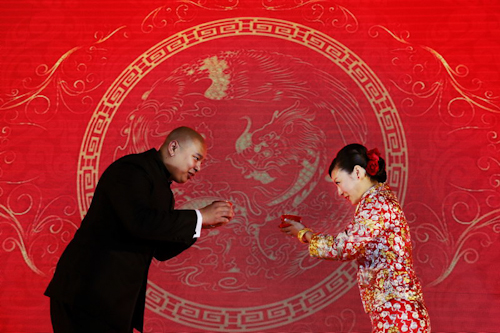 The Look: We had a variety of ceremonies and receptions, so I had several dresses! I chose my wedding dress because it was so elegant, and I'd been looking for one that was off-white, more of a grey colour. I went with a white Qipao for lunch as I'm currently really into lace. I loved the fine stitching details on my red Kuan for the tea ceremony. Lastly my evening dress – I just fell in love with the colour, and I really liked the one shoulder design of the dress. I kept my make-up as elegant as my dresses, with a very simple, light touch. I wanted to look back at my pictures and see my natural self.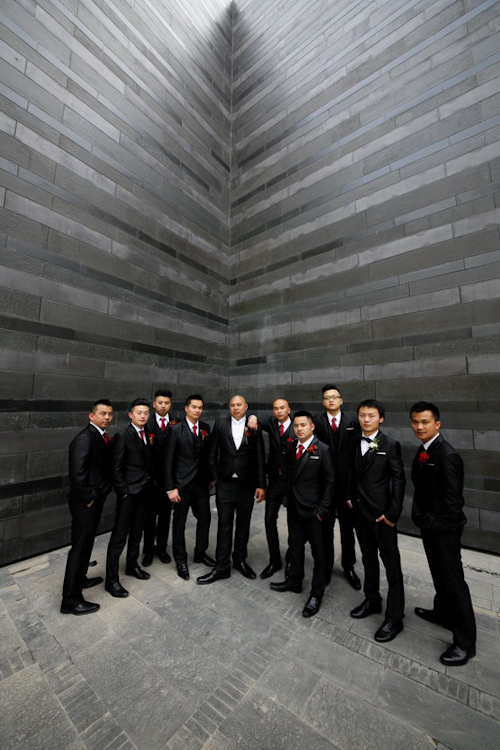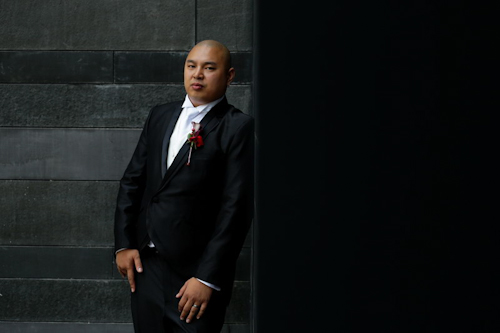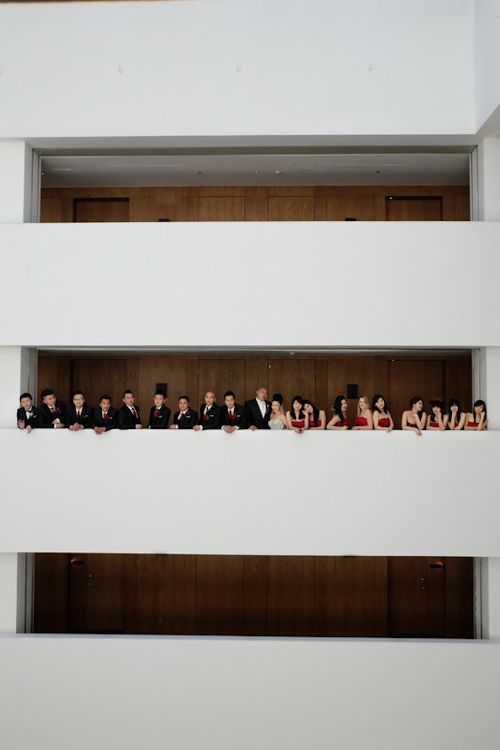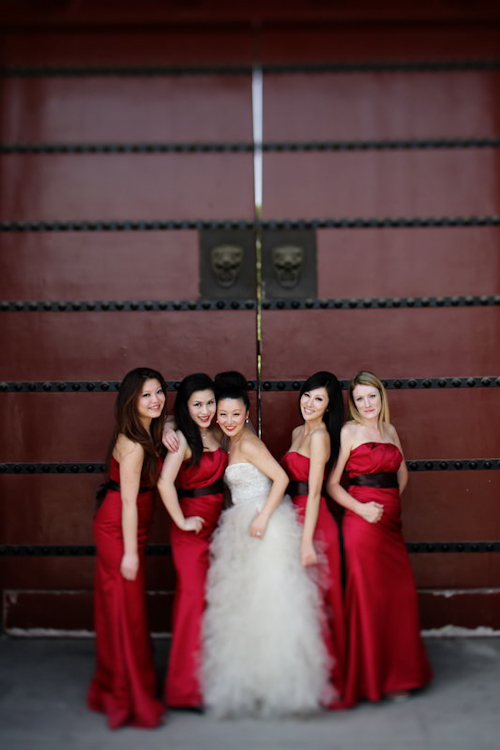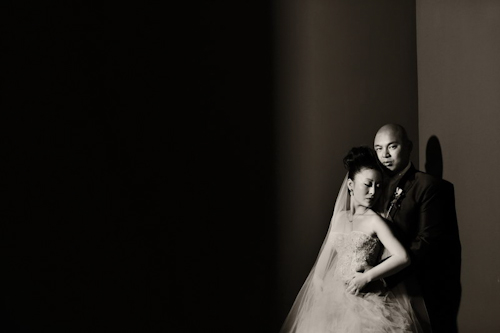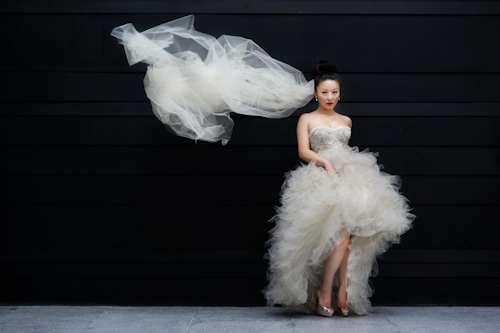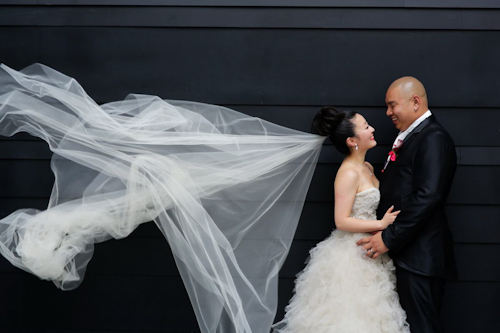 The Moments: There were so many amazing moments…when we said our vows to each other; when my dad walked me down the aisle, giving a speech to my father at our Chinese ceremony; watching our love story in a film prepared my Michael Y Wong Films. And when my husband stated, in his vows, that he would hold my shopping bags for me in good times!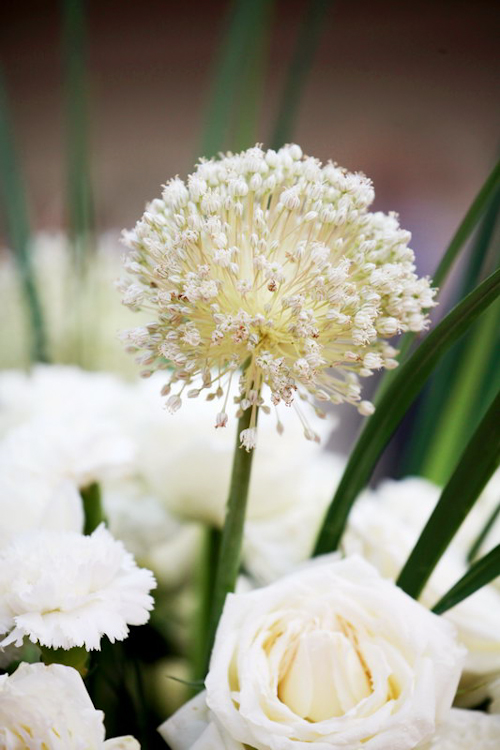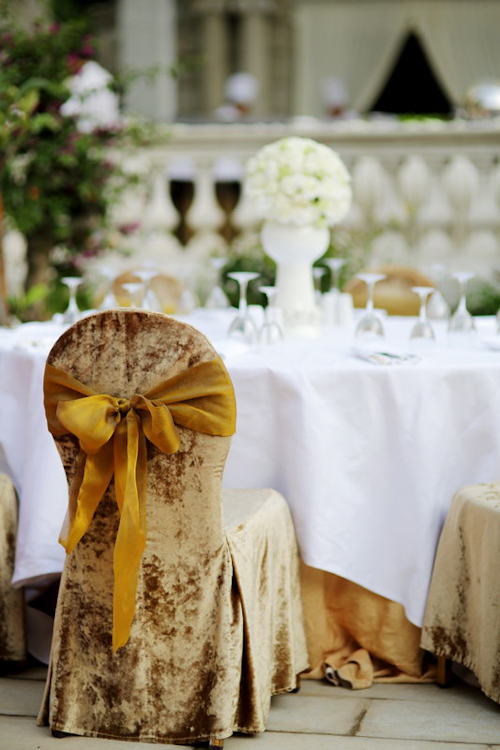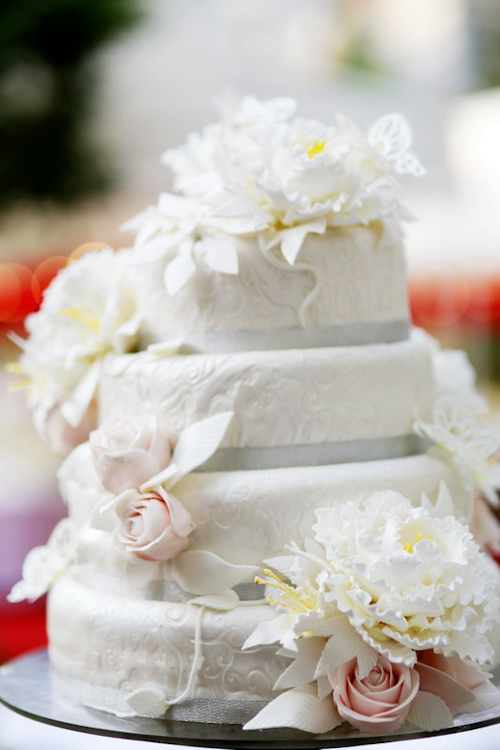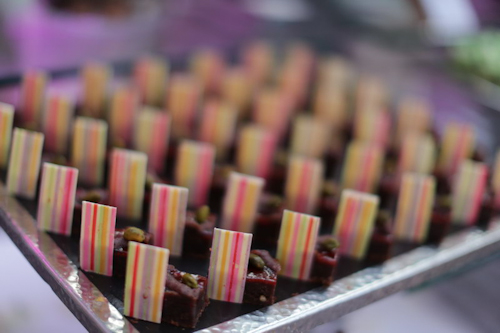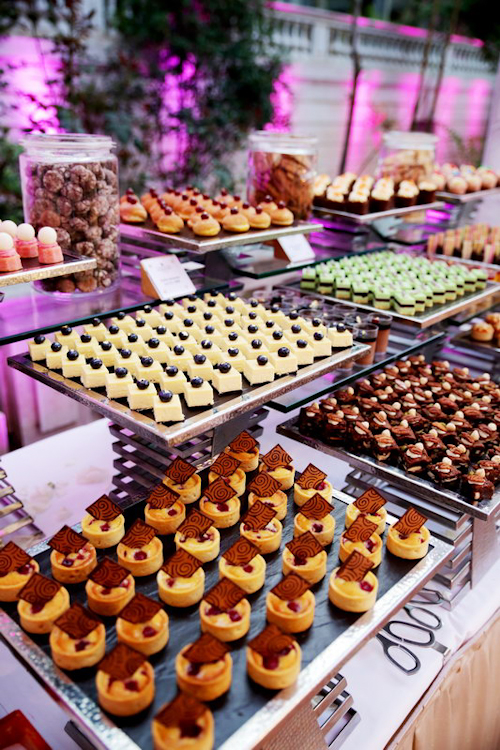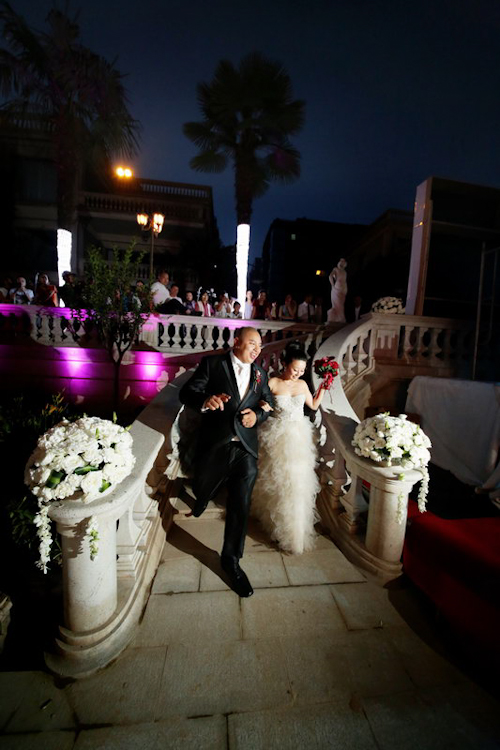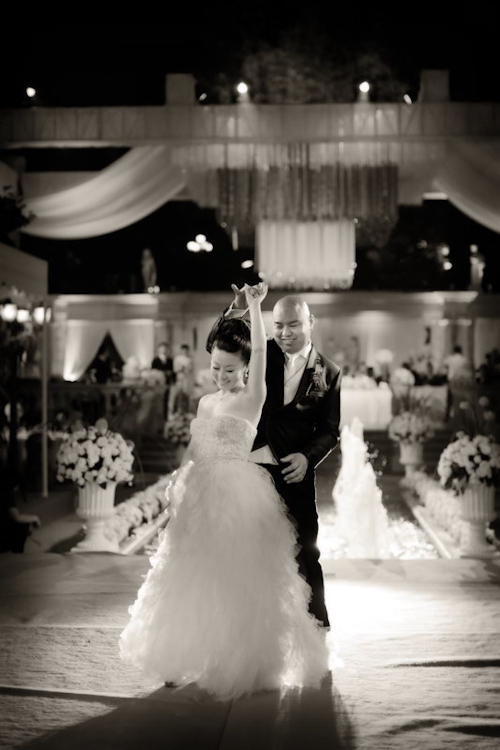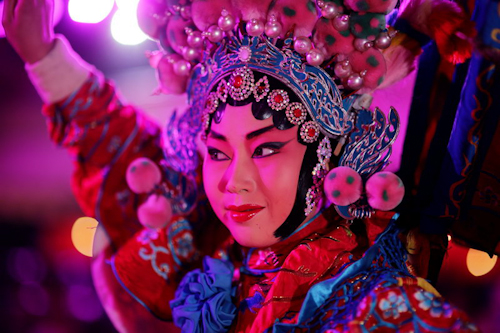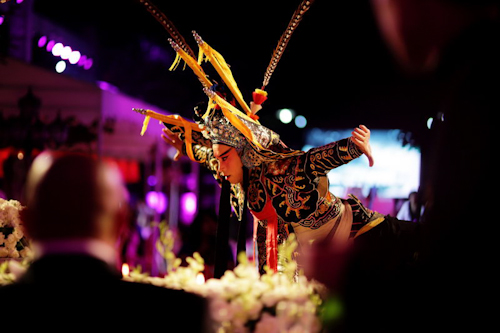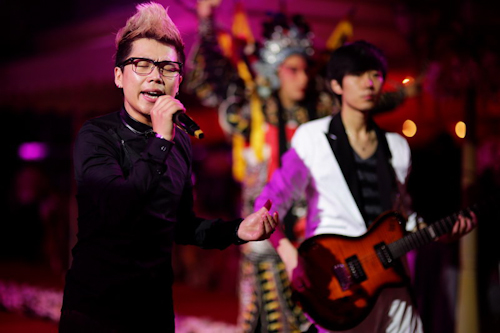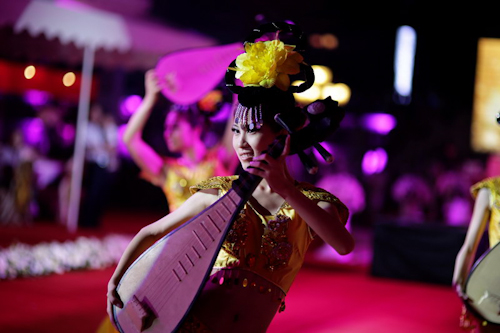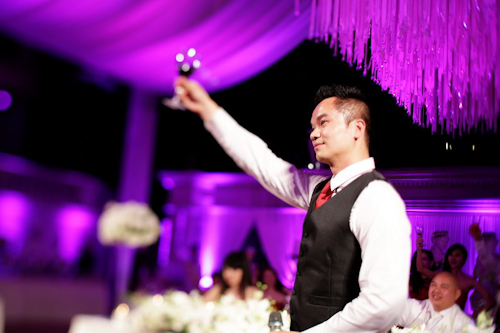 The Pros: Please visit Joyce and John's page in our Real Wedding Library for all of the details on their talented wedding team!
Thank you Joyce and John for sharing your stunning wedding day with us!