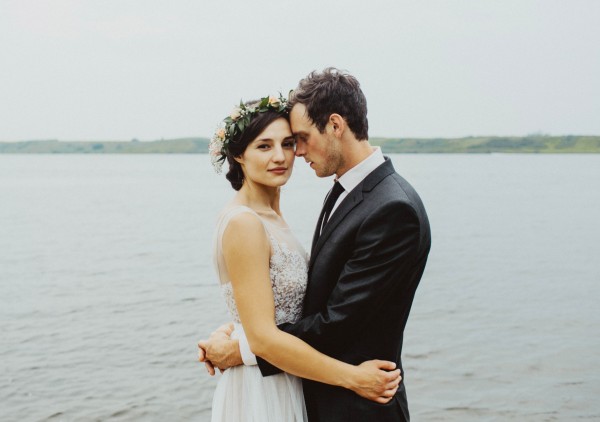 Sophia and Nathan had an ultimate garden wedding with breathtaking views of the water at Cedar Lodge in Canada. Sunny bright florals and calming, muted natural elements offered a contrasting atmosphere for the romantic day. The bride wore an elegant and simple, top embroidered gown, which blew effortlessly in the wind. Wolf willow, rosemary, and green grasses were just some of the plants adding to the coziness of the day. Josh Dookhie Photography expertly photographed stunning moments of the couple at their lovely wedding!
The Couple:
Sophia and Nathan
The Wedding:
Cedar Lodge, Saskatchewan, Canada
The Inspiration:
We wanted our wedding to be an extension of us and the things we love and value. For both of us, the best and most beautiful things in our lives have always happened outdoors, and we wanted to include many elements that honoured our prairie home. We gathered wolf willow from our parents' acreages, grew rosemary, planted flowers. As well, we wanted to invite our incredibly talented family and friends to contribute their unique gifts; ceremony benches, archway, soap favours, floral displays, backdrops–everyone offered so much of their time and creativity. I also happened to be managing a thrift shop that year, so we were not short of great finds there. In short, our decor theme was inspired by the wild prairies around us, the resourceful "we-can-definitely-do-this-ourselves" creativity of our loved ones, and whatever treasures we could reuse around us. Natural, collective, thrifty.
As far as our fashion choices went, I knew from the start that I wanted a dress that wasn't completely white, and one that was so comfortably that I didn't have to think about again after I put it on. As a wedding party, we wanted to keep things simple and classic, with lots of neutrals and pops of gentle peach and coral throughout.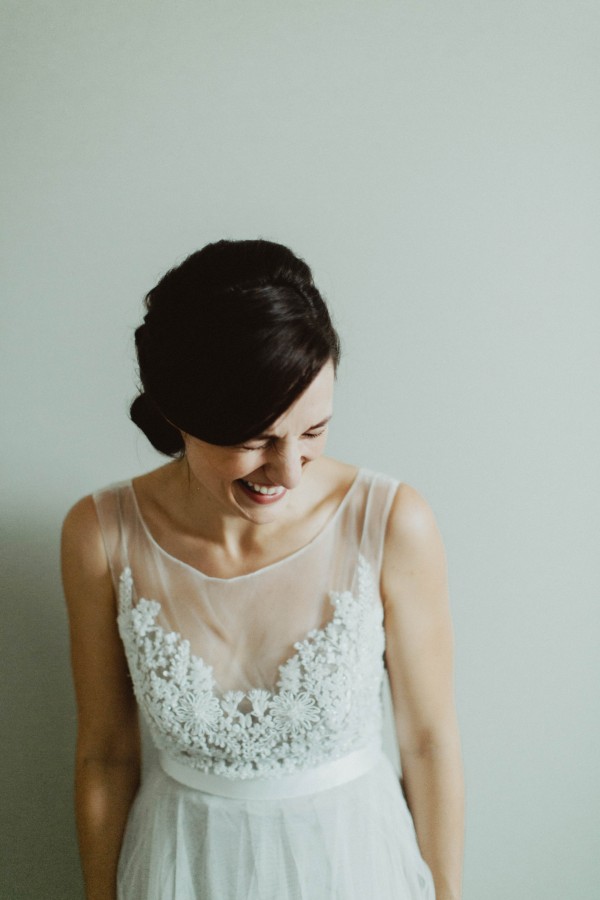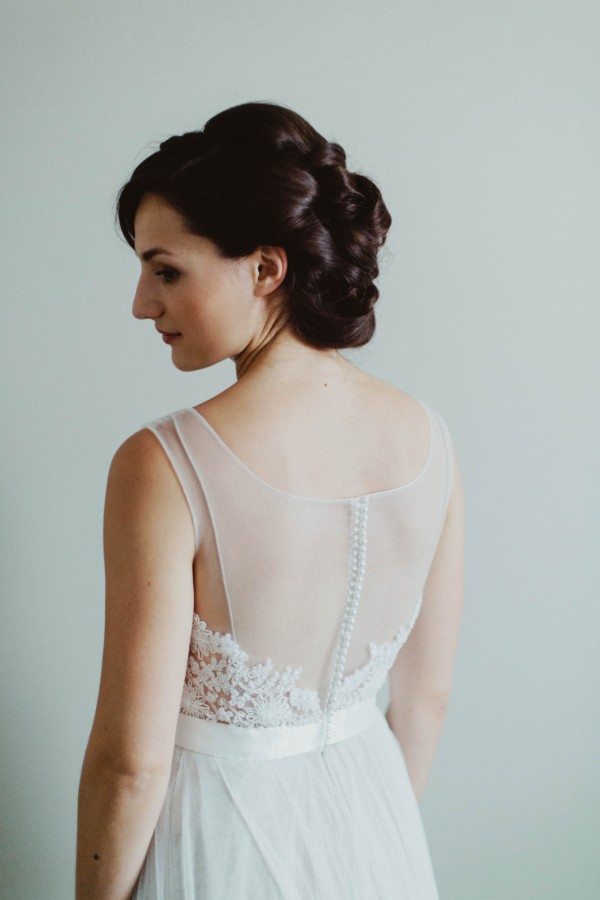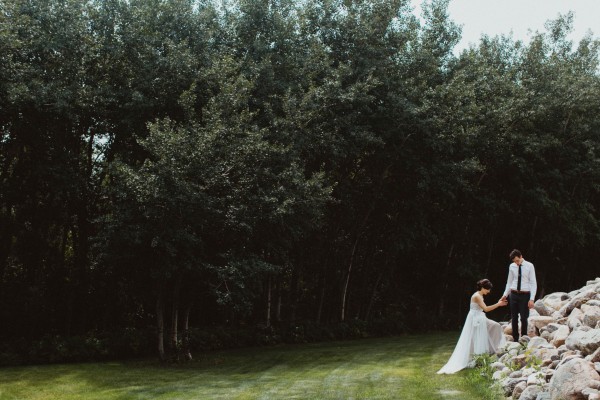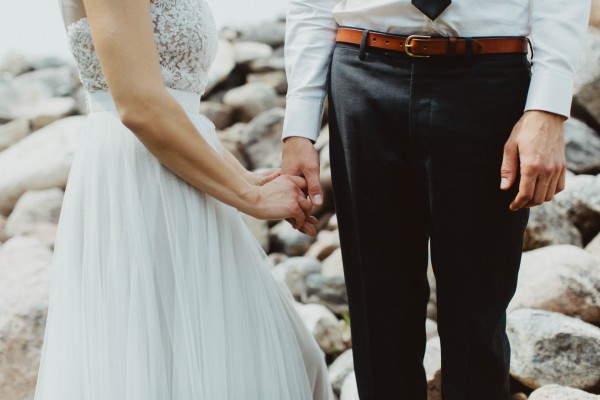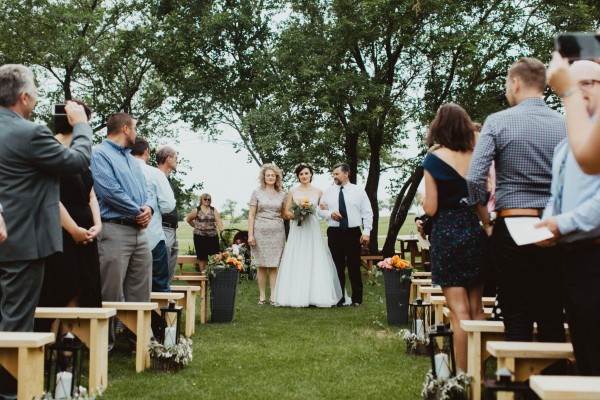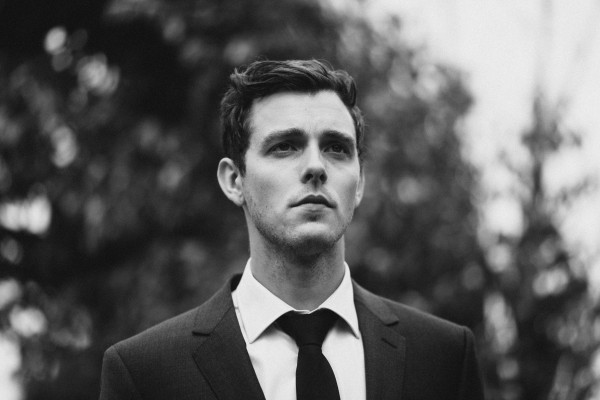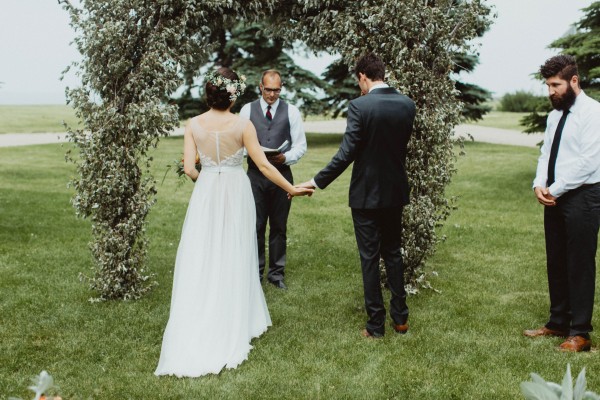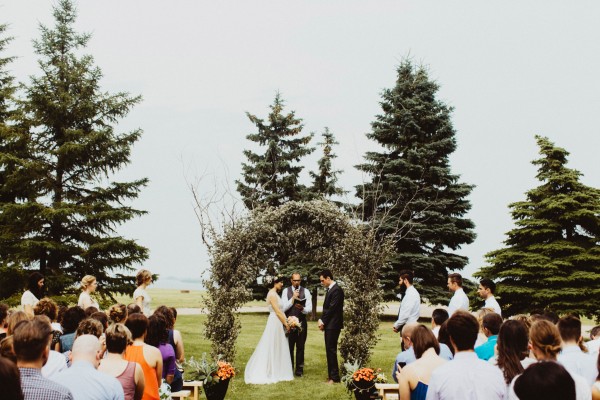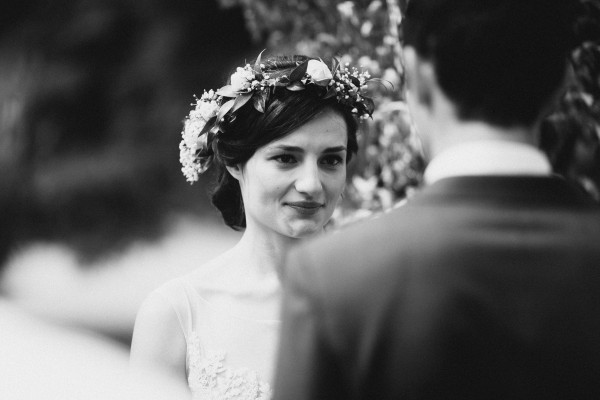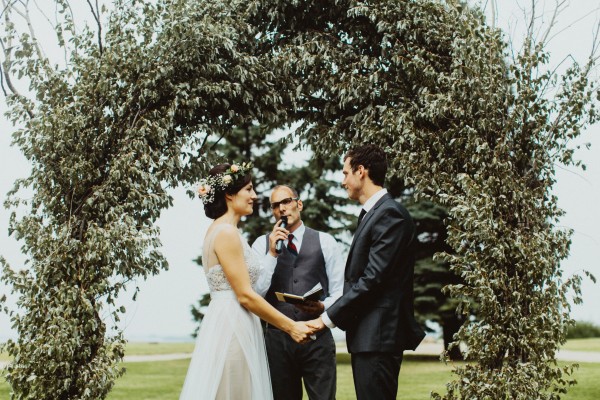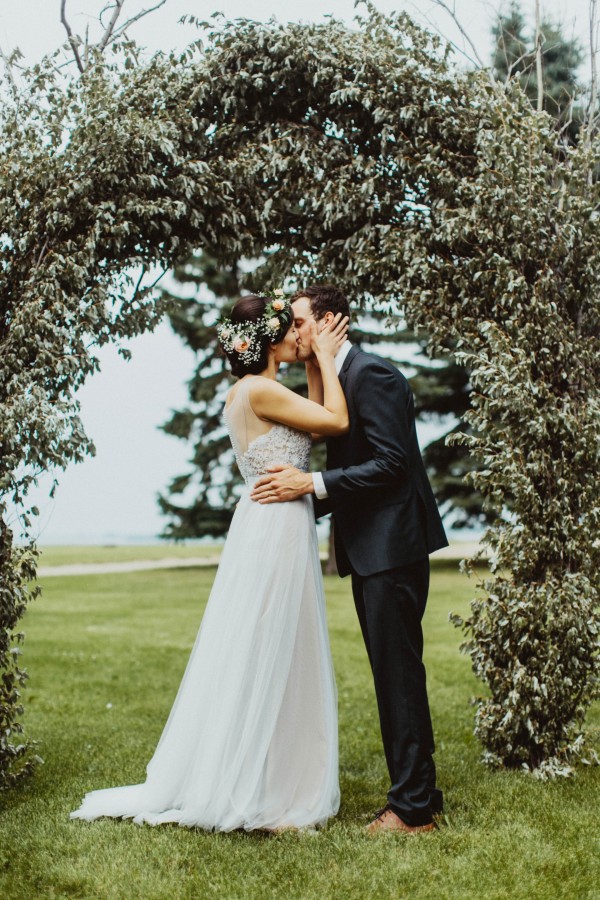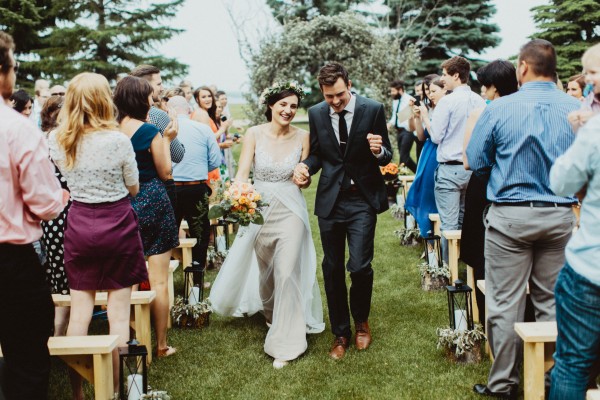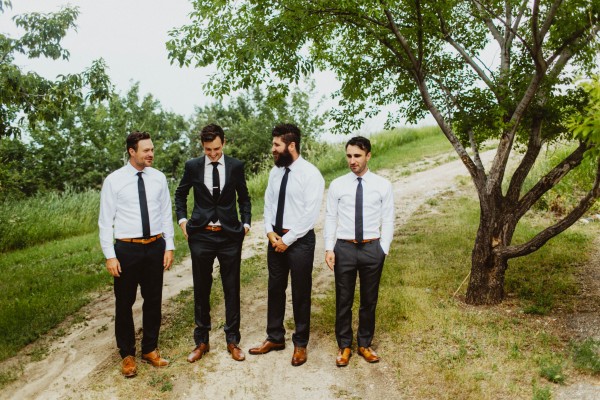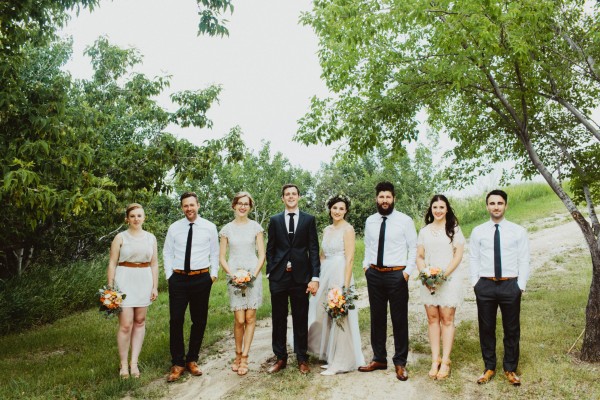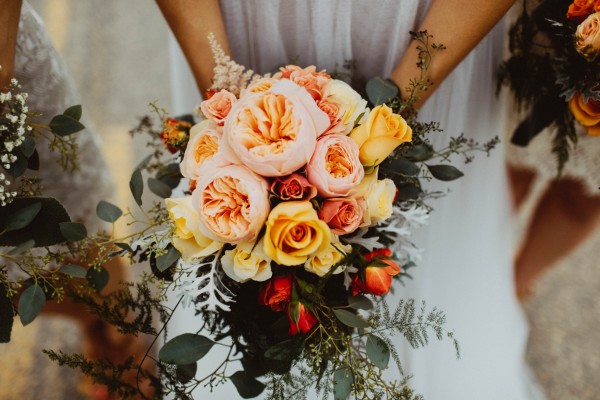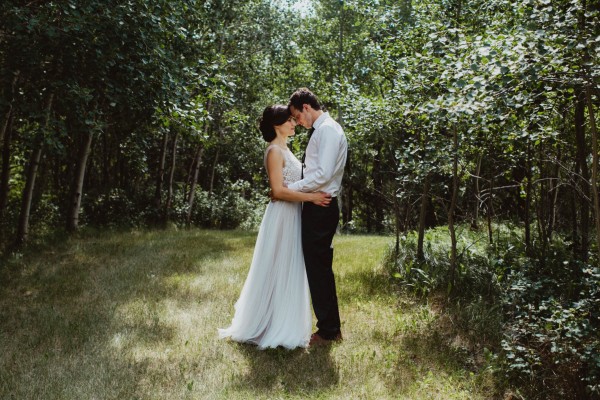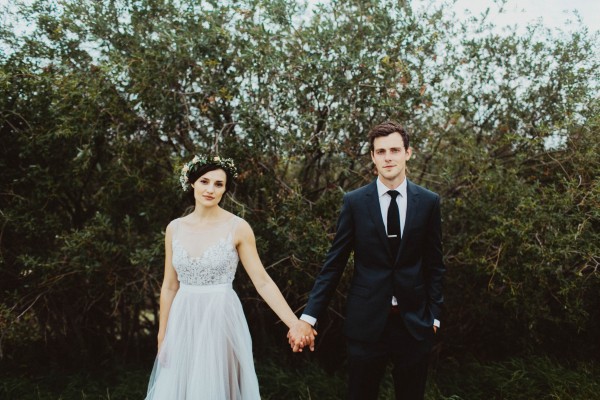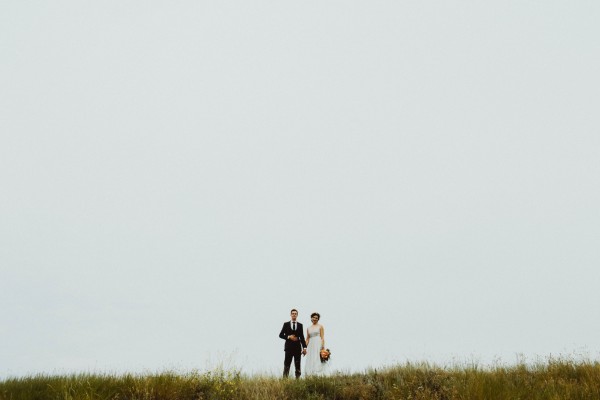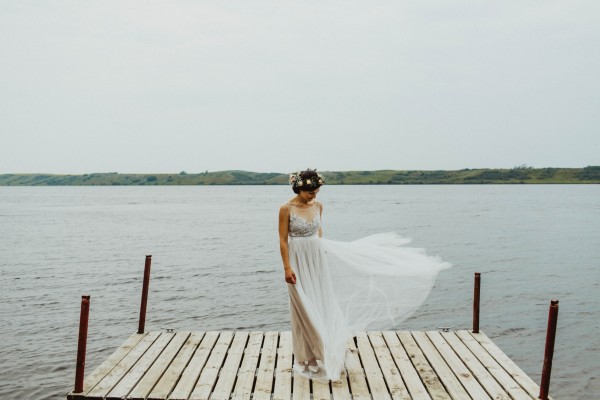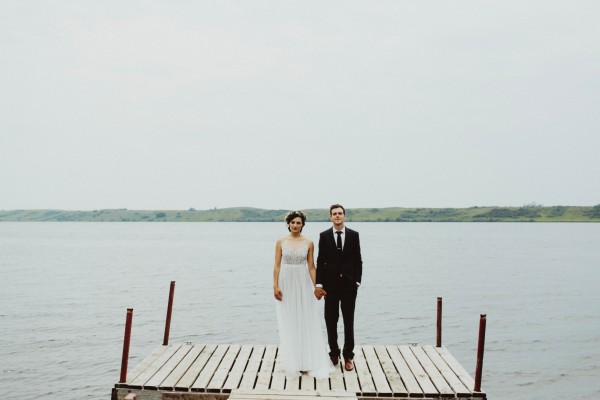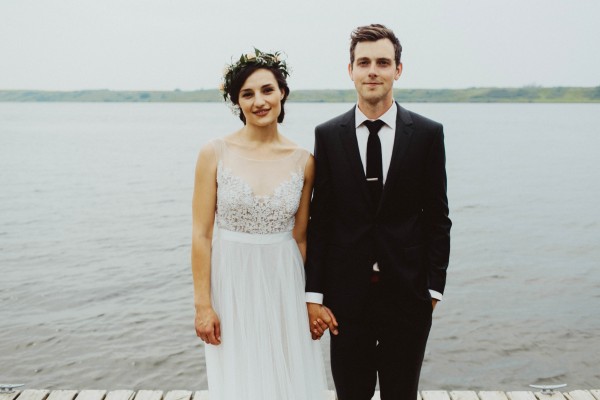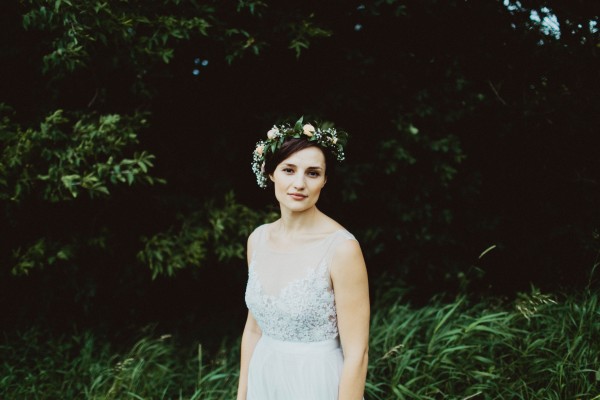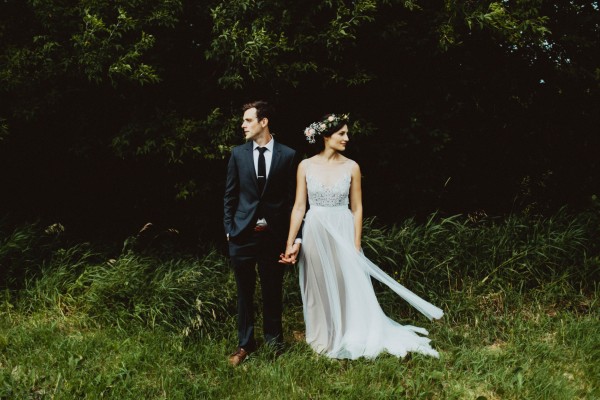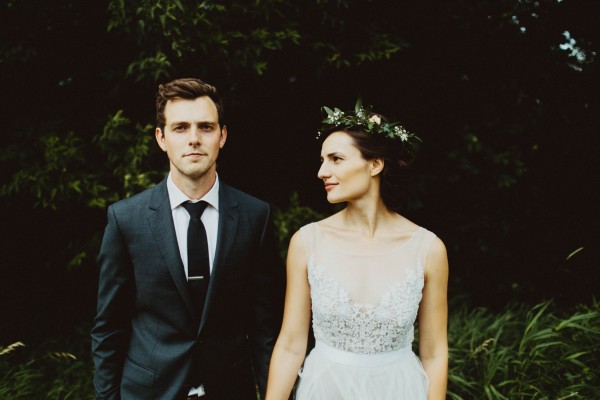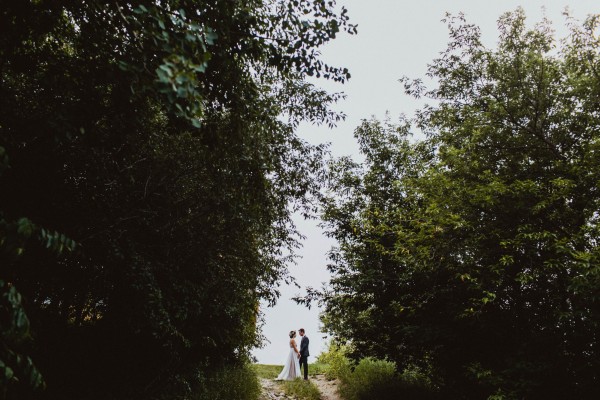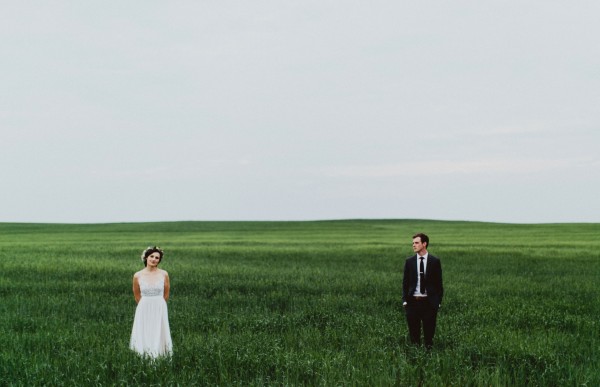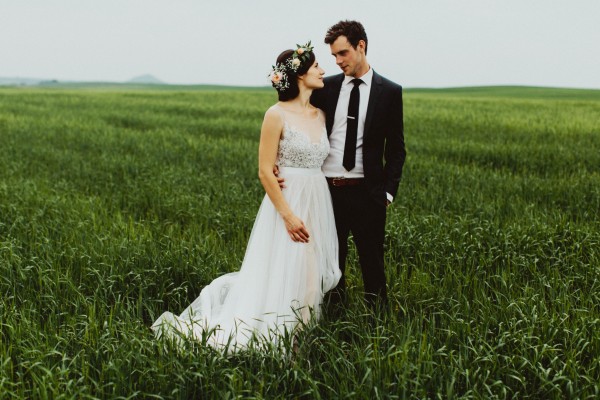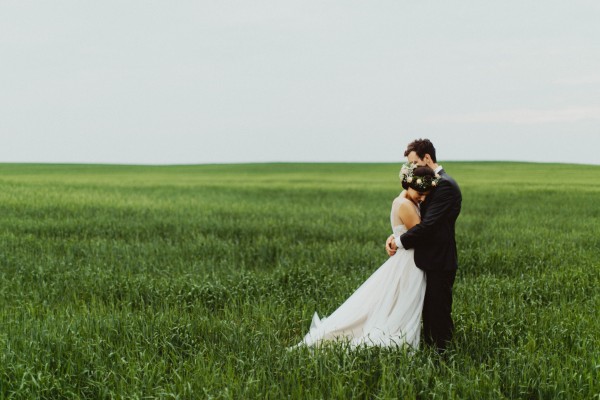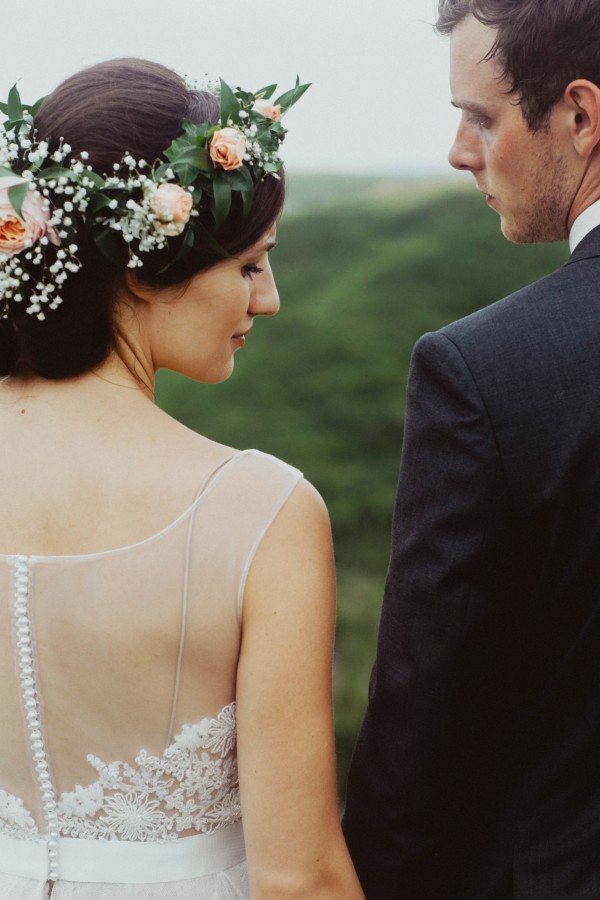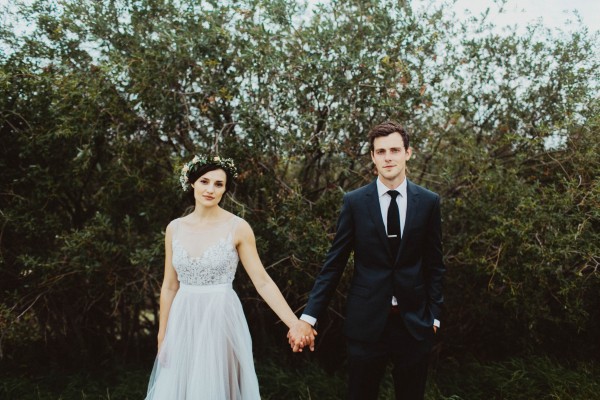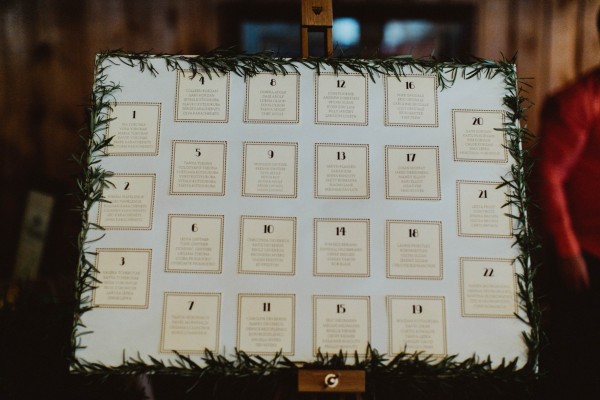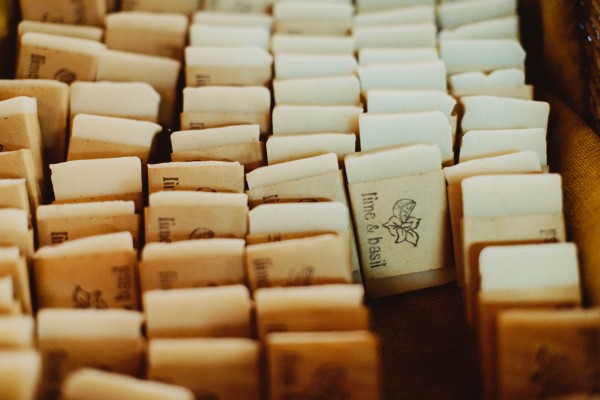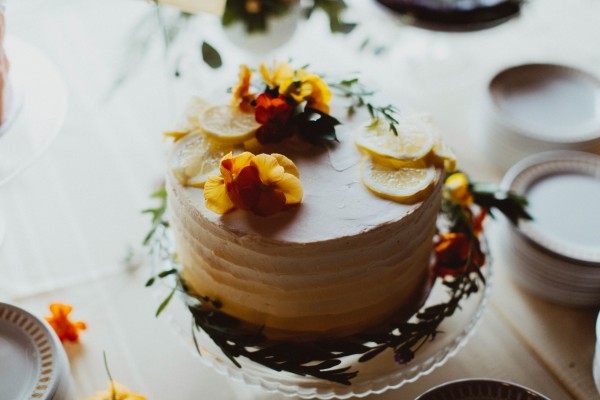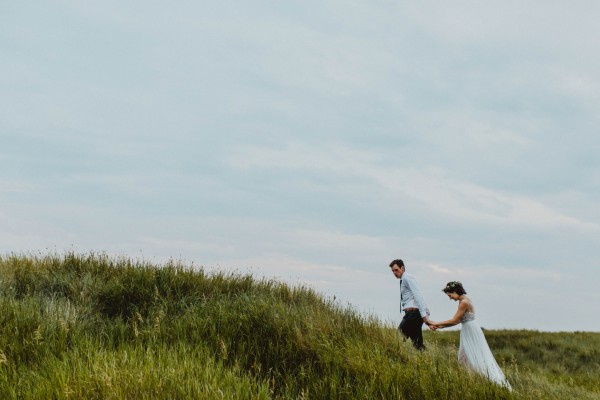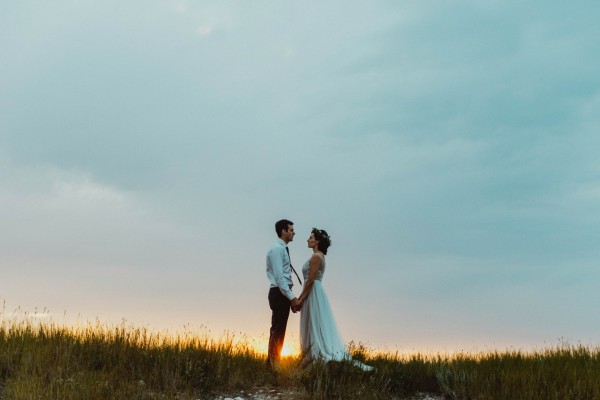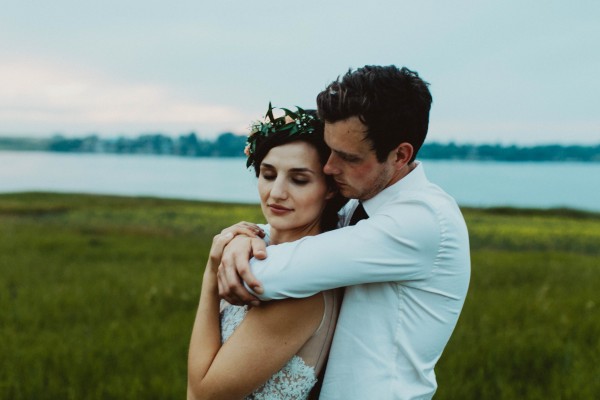 The Moments:
I would have to say my favourite moment was the exchanging of our vows. With all of the busyness and stress of the million little details that inevitably make up the last days before the wedding, it was a happy surprise to find ourselves able to be fully present to the gift of that sacred moment, sharing our hopes for our future in the presence of the best family and friends. For Nate, it was the part where we snuck away with our photographer after the reception to catch the sunset. We paused to take in the whirlwind of beautiful moments that was this day, with a perfect prairie sunset in the background, and were infinitely grateful.
The Couple Recommends:
Our photographer was amazing. Not only did he make us feel so comfortable in front of the camera, he did an incredible job with our photos. Very professional, incredibly talented, and such a warm and friendly person to work with and spend our wedding day with. We couldn't say enough positive things about all of our vendors, really. We highly recommend each and every one of them.
The Wedding Team:
Photography – Josh Dookhie Photography
Venue – Cedar Lodge
Invitations – Jadyn Klassen
Makeup Artist – Sarah Kim
Hair Styling – Salon DNA
Wedding Dress – Lovely Bride
Bridal Accessories – Sam Edelman
Bridesmaids' Apparel – Alice & Olivia, American Apparel, ark & co.
Groom's Apparel – DKNY, Lacoste, Calvin Klein, Wilder Goods
Groomsmen's Apparel – DKNY, Calvin Klein, Wilder Goods
Rings – Matti Martin
Favors – Northlore
A special thanks to Josh Dookhie Photography for giving us a glimpse into Sophia and Nathan's simply beautiful, natural wedding at Cedar Lodge. Want to see more garden wedding inspiration? Check out this bohemian botanical inspired Missouri wedding!