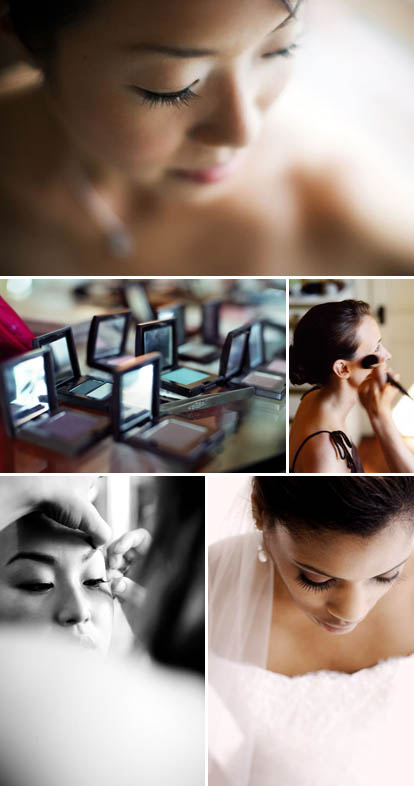 Up popped an e-mail in my inbox last night from Beauty.com. A newsletter exclusive luring me with an offer of free mascara (always a sure fire way to win me over!) to peruse the lovely new products on their site. Suddenly I saw clear visions of the state of my bathroom cabinet; my sad old blush compact with only a scrap of pink left in the palette, my beloved night time moisturizer that's dangerously close to the bottom of the jar, my empty tube of mascara that I've been trying to convince myself is not quite empty. I just had to click. I just had to have some fresh new products to carry me through these last weeks of winter and get me excited for sunny, lovely, energy renewing spring.
Here are the items I dreamed of last night, and that I will be awaiting in the mail with glee…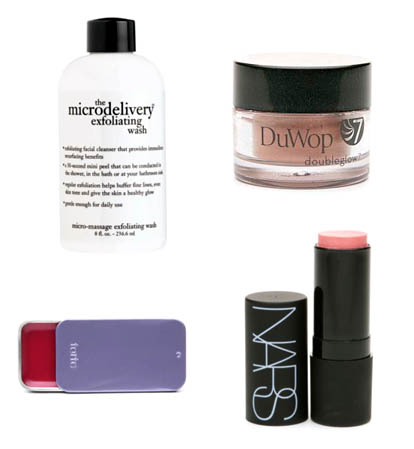 Philosophy Microdelivery Peel Treatment Wash
I love a face wash that washes makeup clean away and gently exfoliates at the same time. You can use this with Philosophy's Microdelivery Exfoliating Cloths for extra smooth results.
DuWop Doubleglow7 Luminous Face Balm
Made with loads of vitamins, this could be a great light concealor or tinted moisturizer alternative. They say it gives "instant radiance and clarity to the skin". Sign me up!
NARS The Multiple Multi-Purpose Stick in Orgasm
I can't wait to try this creamy version of Nars' best selling powder blush color, Orgasm. It's a peachy pink with a hint of sparkle that looks great on everyone, and that I personally L-O-V-E. (Remember the barely alive blush compact I mentioned earlier? This is it!)
Tarte Lip Balm Slide Tin in Mouth Off
This time of year I'm a lip balm addict and am never, ever without one lovely lip product or another. This Tarte lip balm tin makes me so happy with it's old-school shape that reminds me of middle school, and I love that it has both a glossy pink color and skin nourishing ingredients.
Now I'm inspired to do all sorts of energy renewing activities- clean out my closet, scrub my apartment clean, buy extra fresh foods at the local farmers market, play outside the next time the sun in shining. With all of the busy wedding planning you're doing, do you need a pick me up before spring? Tell us what you love to do to stay feeling great!