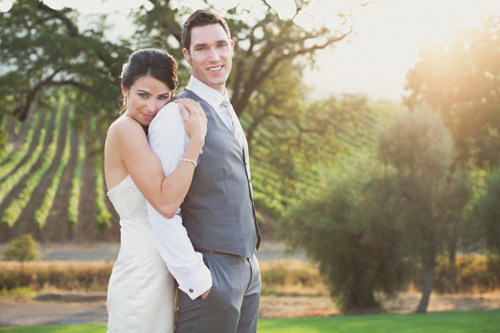 Romance seems to leap off the screen in these images of couple Danielle and Adam's vineyard wedding at BR Cohn Winery! Pretty doesn't begin to describe the setting and decor (or the couple – how gorgeous are they?!) and the photography by EPLove captures the timeless, vintage atmosphere so well. Mmmm… vino anyone?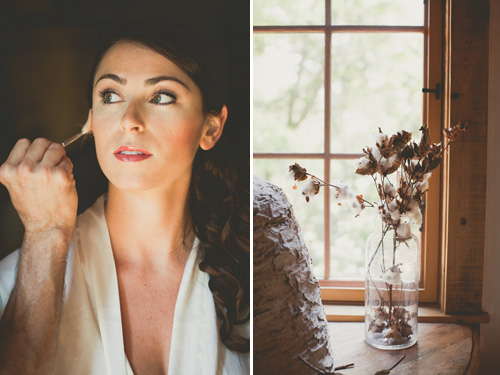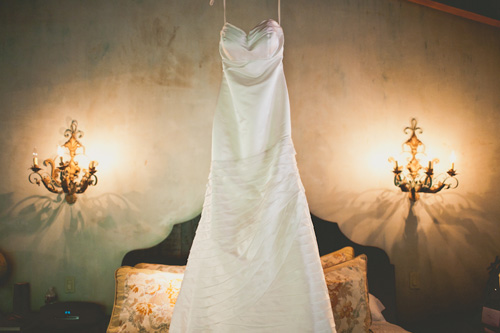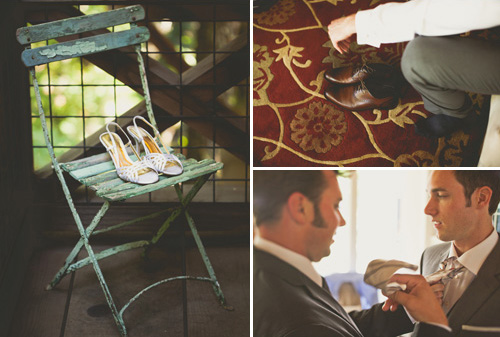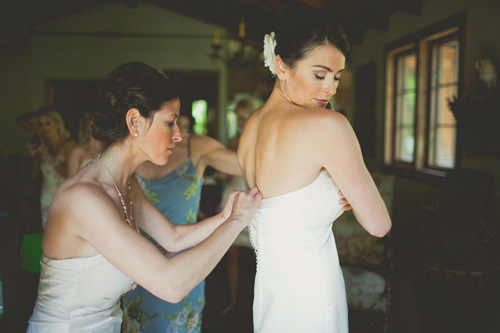 From Danielle: I met Adam (or better known as Shipley, The Shipster, Shippers, or Ships) on a warm summer night in Santa Barbara. We were cruising the harbor on Cooney & B-Rad's Infamous Color Cruise (a classy booze cruise). We each chose a color to dress in, I chose white and Adam was in his baby blue! I remember doing one of those double takes thinking, who is that tall, dark, and incredibly handsome guy? My stomach did a flip when I first locked eyes with him–I had that feeling you get when something really exciting is about to happen. Adam is without a doubt the love of my life and I cannot wait to spend the rest of my life with him.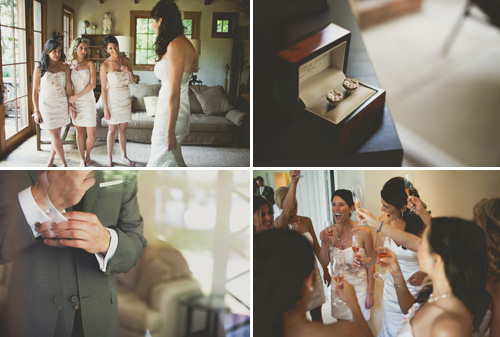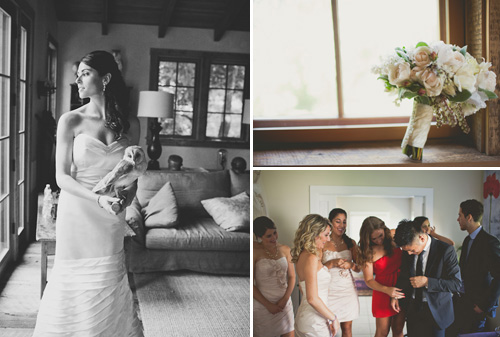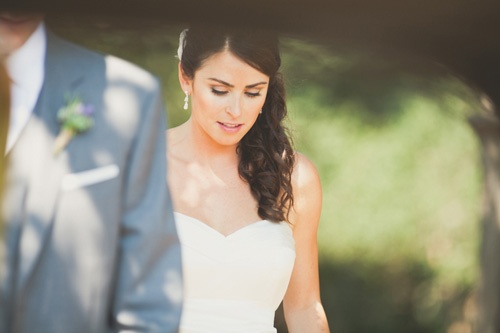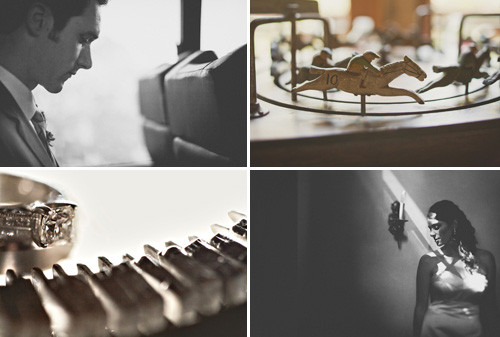 The wine country was the perfect setting for our wedding not only because it's absolutely gorgeous, but we thought that Sonoma would be a fun destination for our guests. Our ceremony took place underneath oak trees in the middle of the vineyard (seriously surrounded by vines!) and the dinner and dancing was up by the white barn amongst olive trees.
Right off the bat, we knew that we wanted to have an outdoor wedding. Elegant, timeless, vintage, romantic… these were some of the words that I thought of when I picked out details for our wedding. I fell in love with the white washed Calistoga long tables with the pale pink dahlias, milk bottles, and eclectic silver flatware. It was also important to us to have an intimate wedding including items that were keepsakes from our family like Adam's grandfather's typewriter.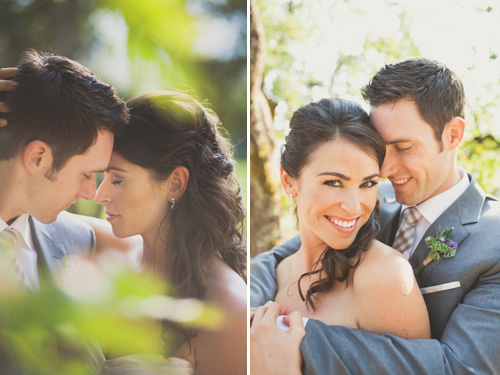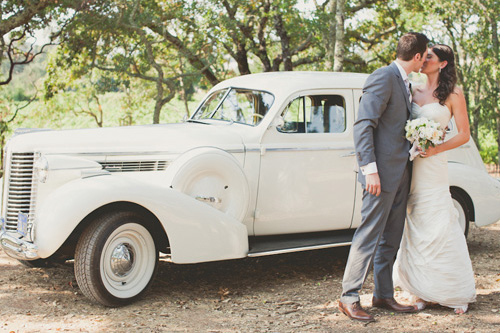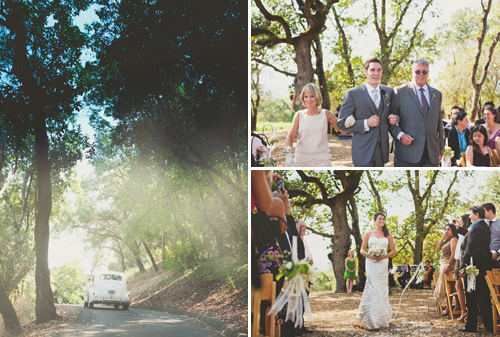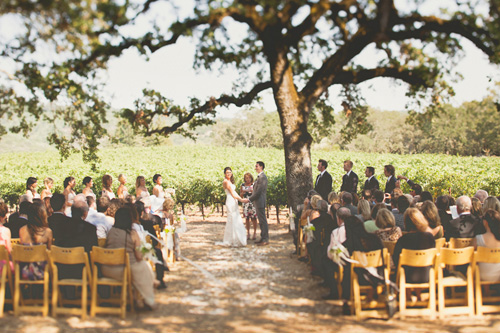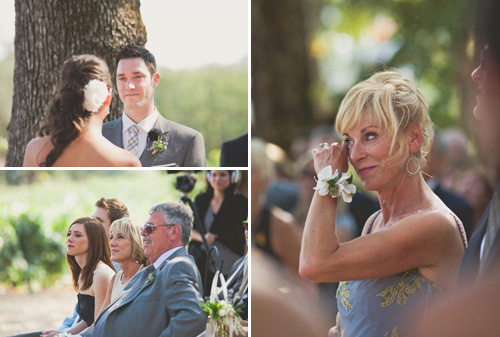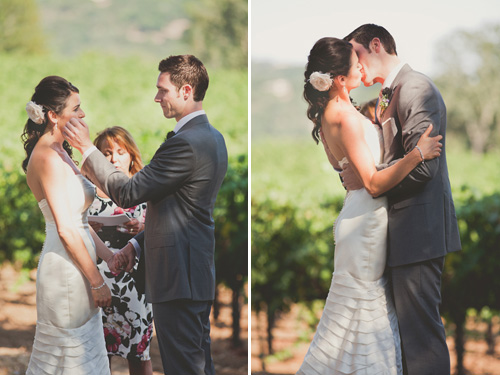 We made all of our programs, menus, and place cards. We lived at Kinkos for a whole weekend titrating the printing settings and hand cutting each piece of paper because we are crazy! I love stamps so everything had a stamp (ie: table numbers, cutlery set on the menus, little hearts on the programs)… it's the little things that really add up towards the end, but we felt very accomplished come wedding day! Adam, being an engineer, came up with the perfect way to display our place cards, stringing twine wrapped around posts that were cemented in wine barrels covered in spanish moss. My mom made us a tiered succulent wedding cake which we displayed on the cupcake table. We used old wood to create signs for the bar, ceremony, and reception.
It was absolutely perfect….best day of my life!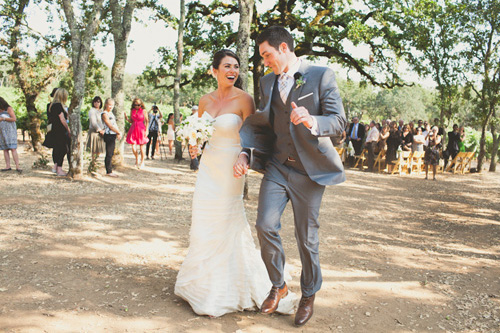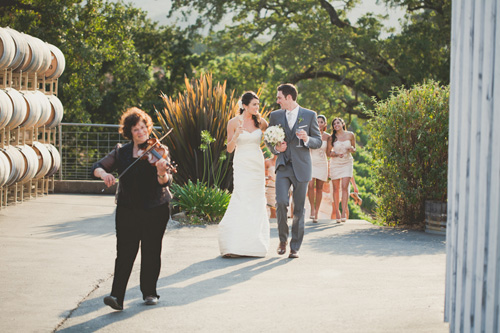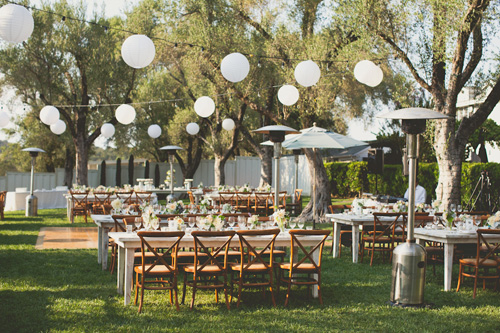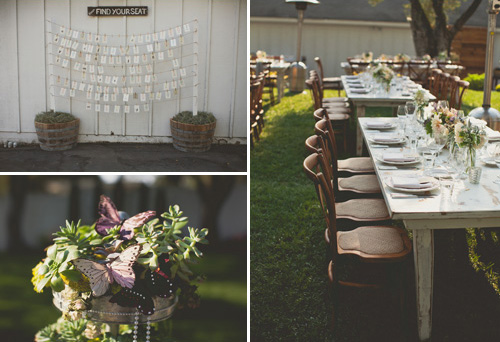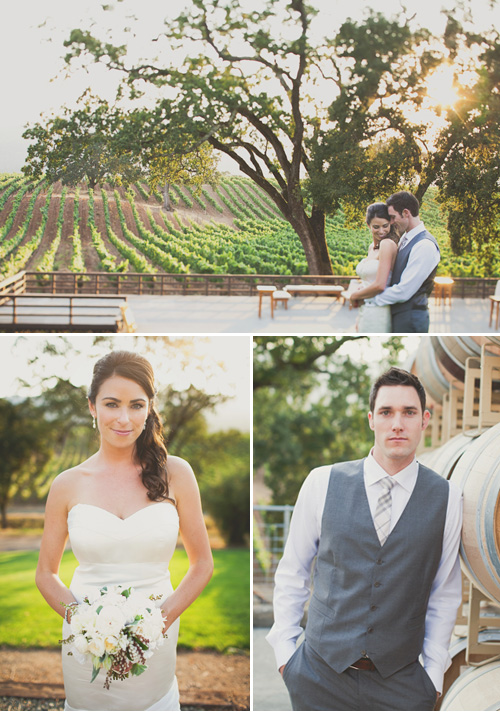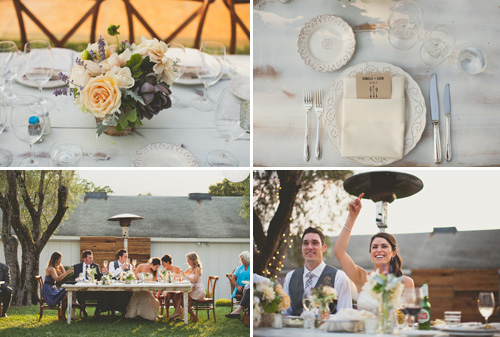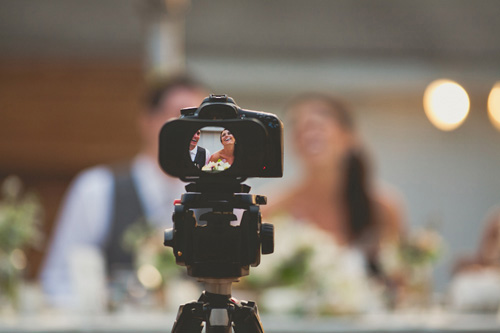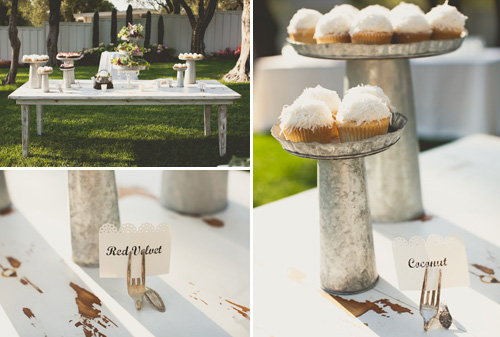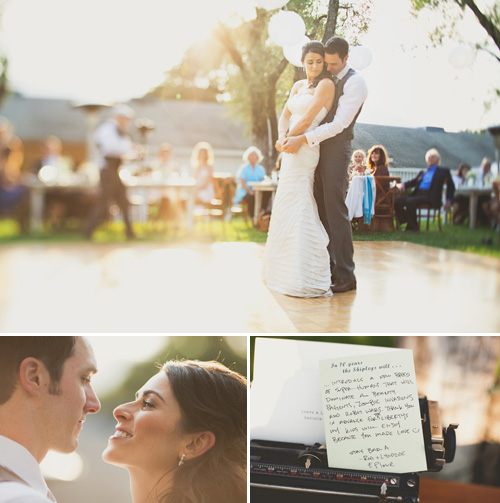 The Wedding Team:
Wedding Planner: Stacy McCain Event Planning
Photographers: EPLove
Videographers: Shade Tree Films
Ceremony and Reception Venue: BR Cohn Winery
Floral Design: Catherine Scott Flowers
Catering: Grapevine Catering
Cupcakes: Foxy Cupcakes
Wedding Invitations: Bella Figura
DJ: David Carvalho
String Quartet: Golden Gate Music
Wedding Dress: Sarah Houston from Nouvelle Vogue
Bride's Shoes: Kate Spade
Bride's Veil: Percy Handmade
Engagement Rings: Tacori
Groom's Apparel: Suit – Canali, Cuff links – Off the Cuff, Shoes – To Boot New York Shirt and Tie – Burberry
Bridesmaids Dresses: Priscilla of Boston
Groomsmen's Apparel: Fellini Uomo
Hair: Lisa Lynn Mann and Michelle Shipley
Makeup: John Paul
Transportation: 1938 Buick from Bow Tie Limousine, and Guest Transportation from Beau Wine Tours
Table Signs & Cupcake Holders: Basilicus Jones
Thank you Danielle and Adam! What a stunning wedding day!
Readers, for all kinds of additional creative wedding ideas and inspiration, don't miss our Real Wedding Library!