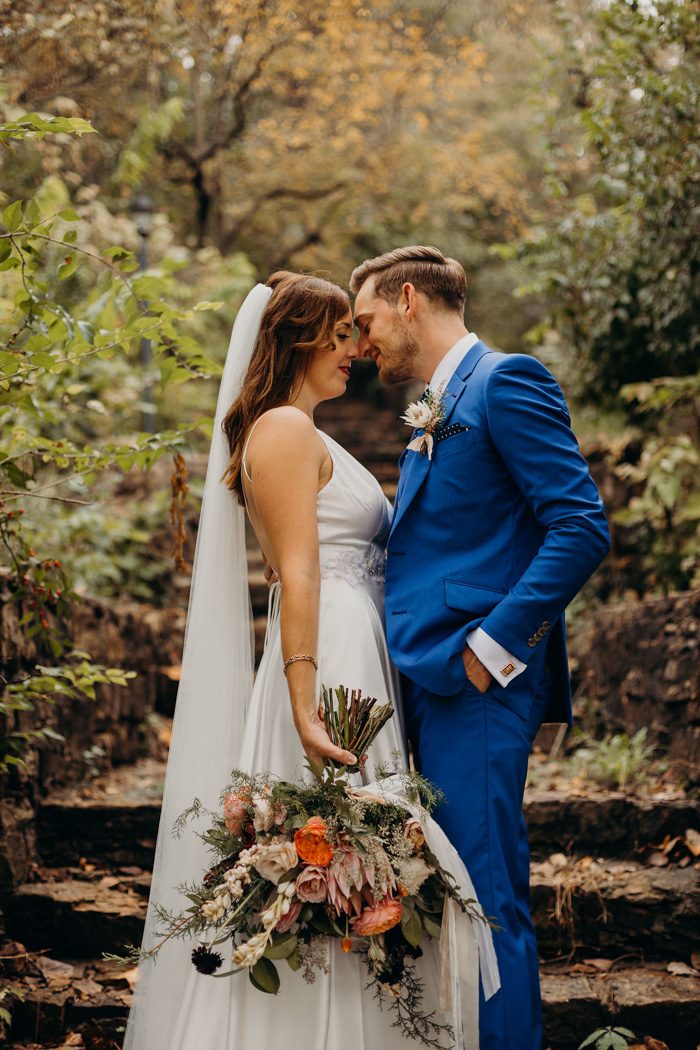 In Hannah and Austin's Lake of the Forest wedding, sentimental details and a sense of community were the focus of the entire day. After an intimate first look on the docks where they spent a lot of their dating years, they headed into the woods with the friends and family for an intimate waterfront ceremony that included lots of tears, music played on a vintage records player, and a speech from the bride and groom to all of their guests. Emily Love Events did an amazing job pulling together a charming rustic look that echoed the natural landscape, even when bad weather forced the party indoors. Despite the last-minute changes, Cork Creative managed to capture all the breathtaking moments before, during, and after the ceremony and all the fun, festive moments during the reception.
The Couple:
Hannah and Austin
The Wedding:
Lake of the Forest, Donner Springs, Kansas
It was important to convey that our wedding day wasn't just about us, but about all the people that had been there before we were 'us.' That was the core of our wedding vision. We wanted to plan a big dinner party where our friends and family felt loved, cared for, and important. This drove all of our decisions throughout the planning process to ensure everyone would have a memorable night.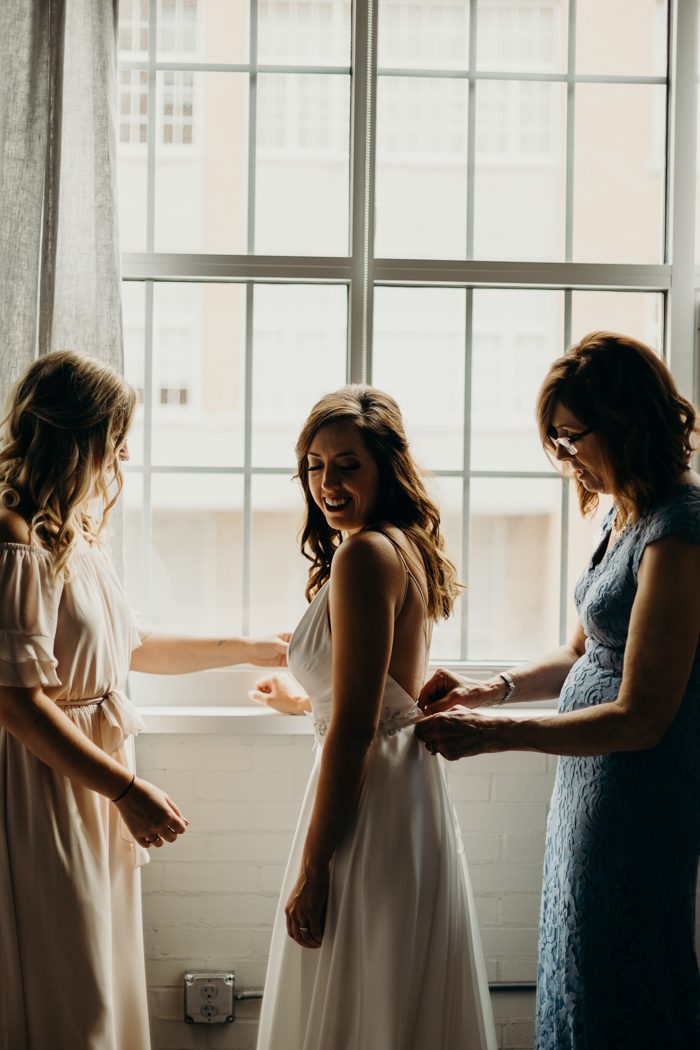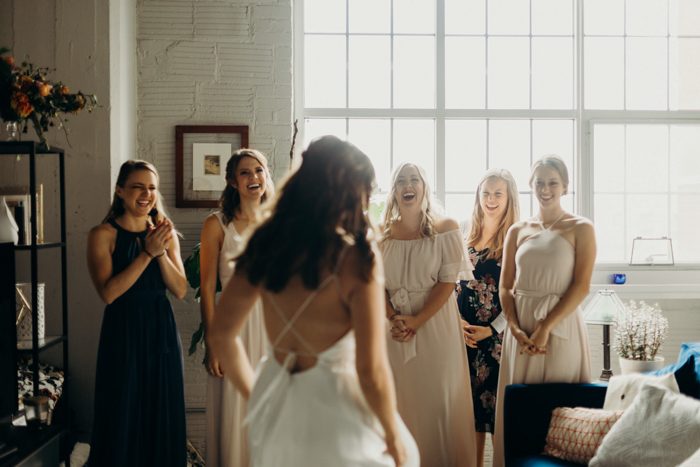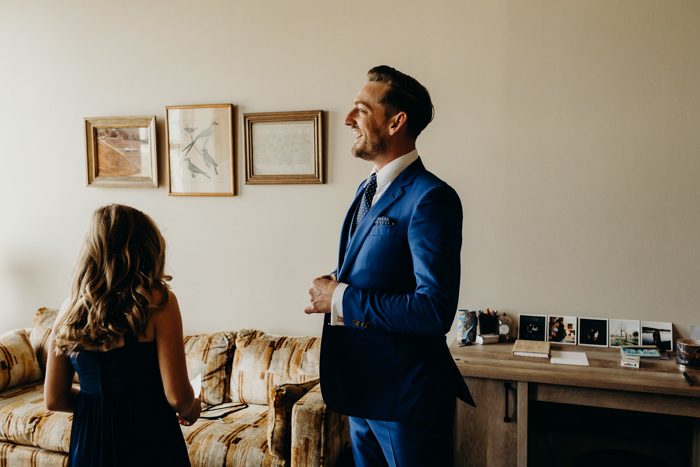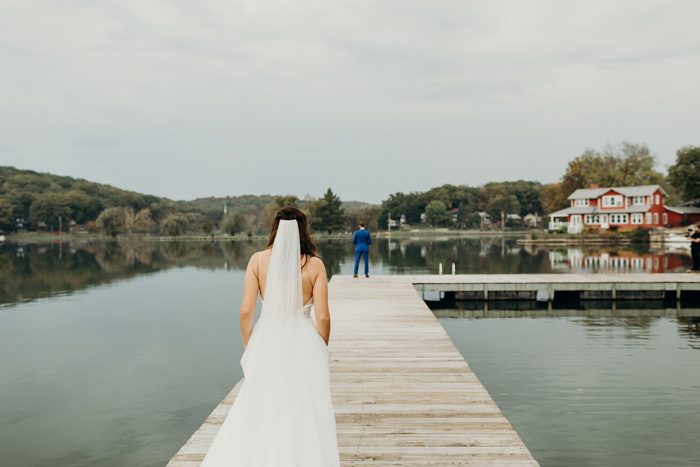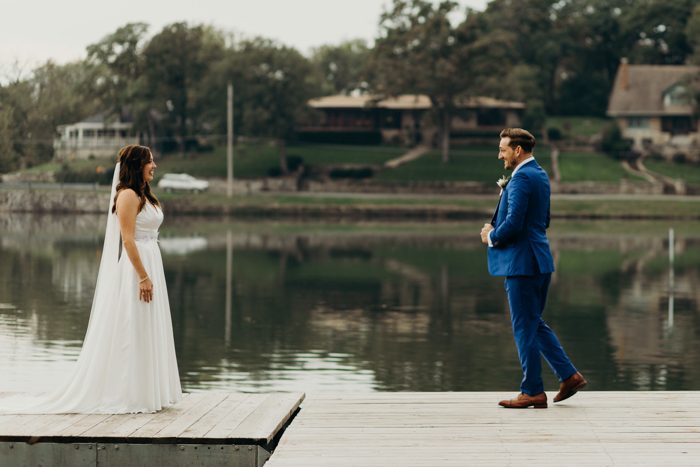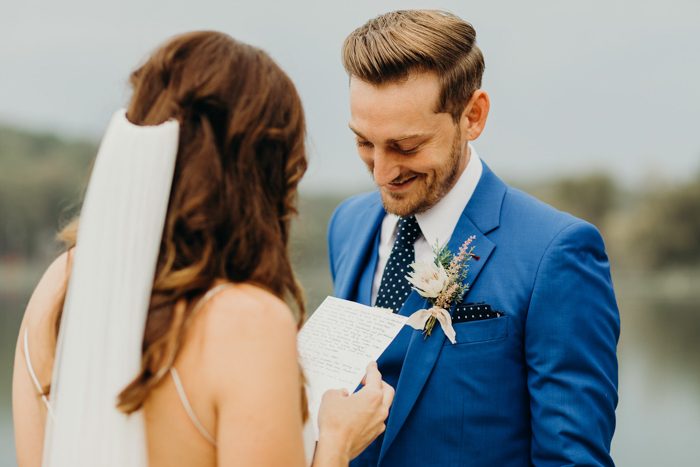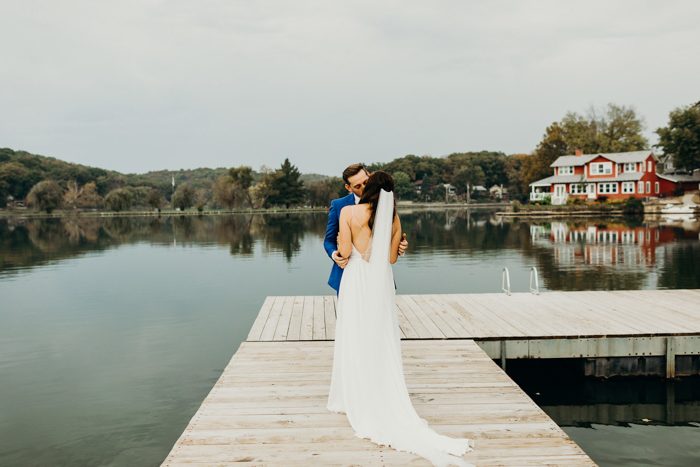 Austin lived at the Lake of the Forest community when we first met. We spent a lot of hours running around the lake, sitting on the dock, and spending quiet mornings on the deck. He even proposed here. Not only did it have a significant role in our relationship, but the Lake has a rich history. The clubhouse where we danced to bluegrass and '90s jams was built in 1912. We felt really lucky to get married at such a charming place that meant so much to us.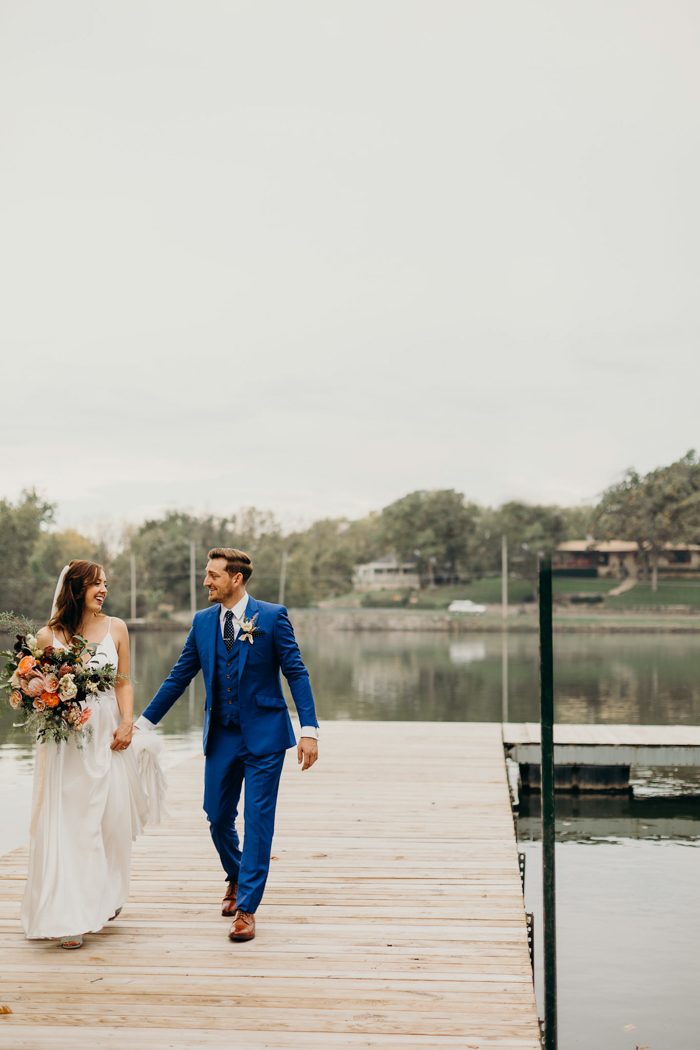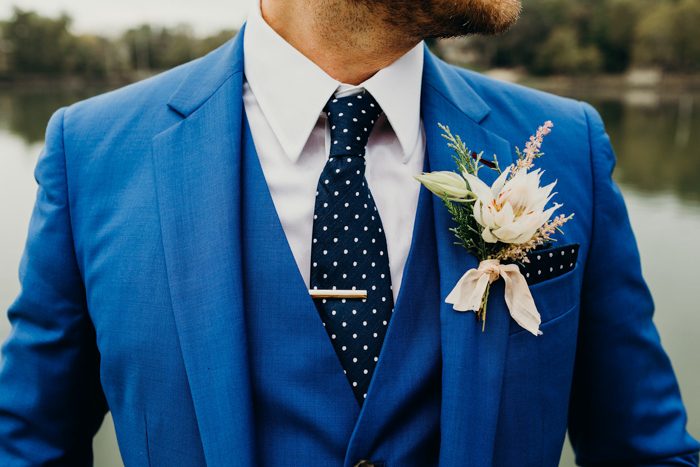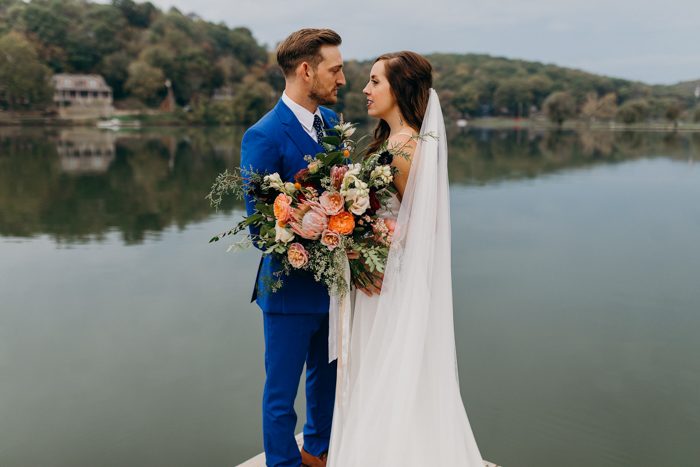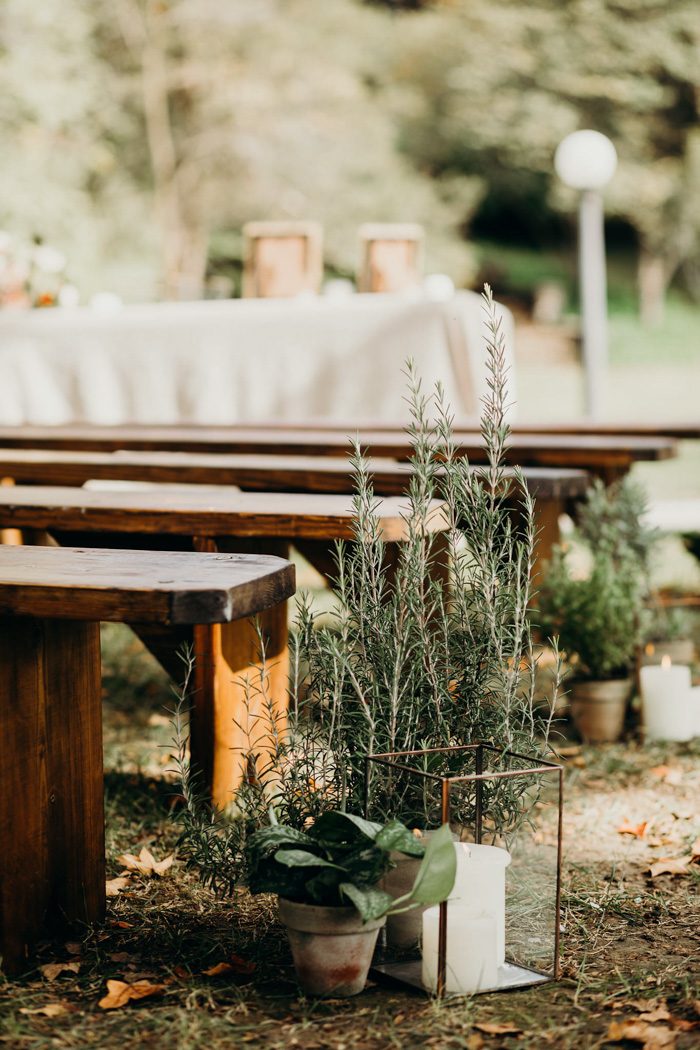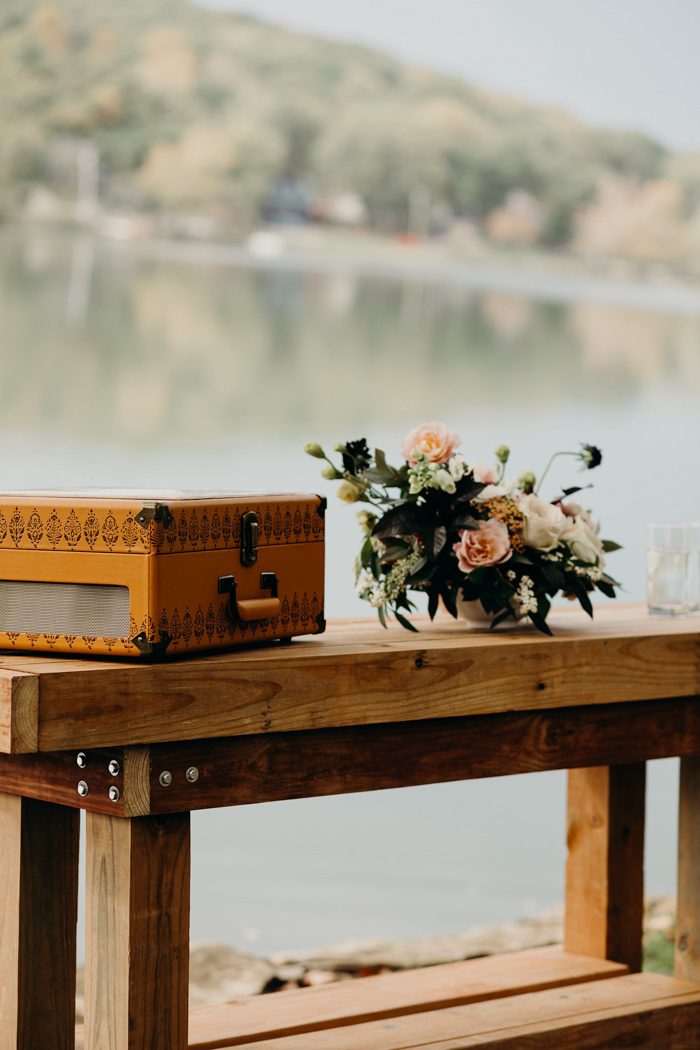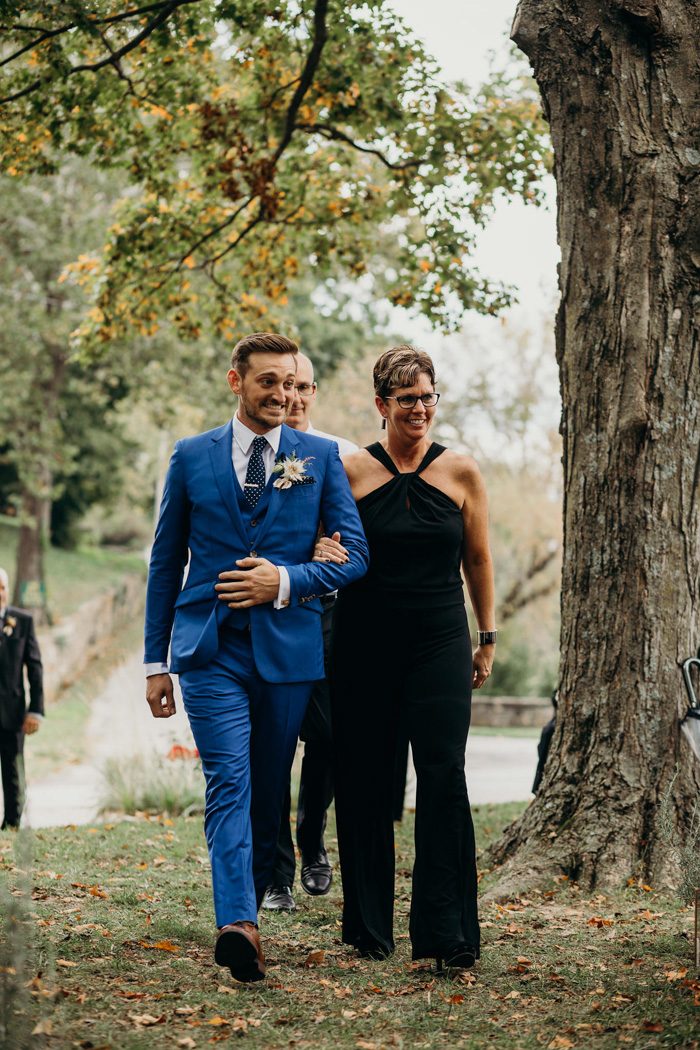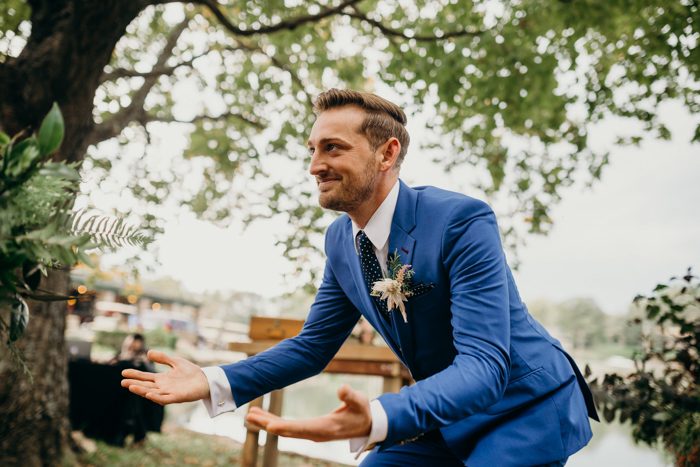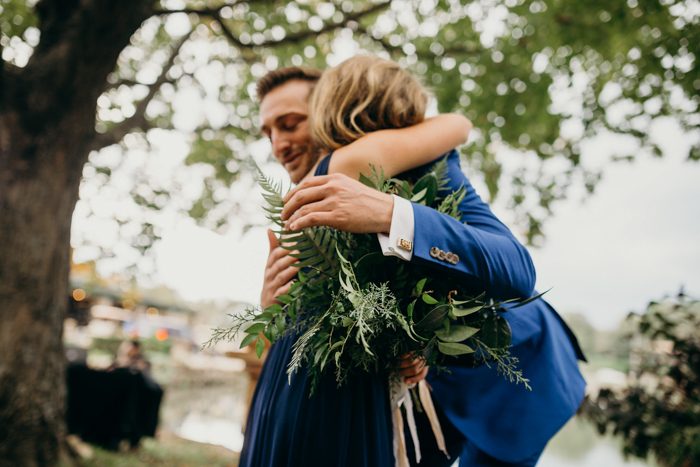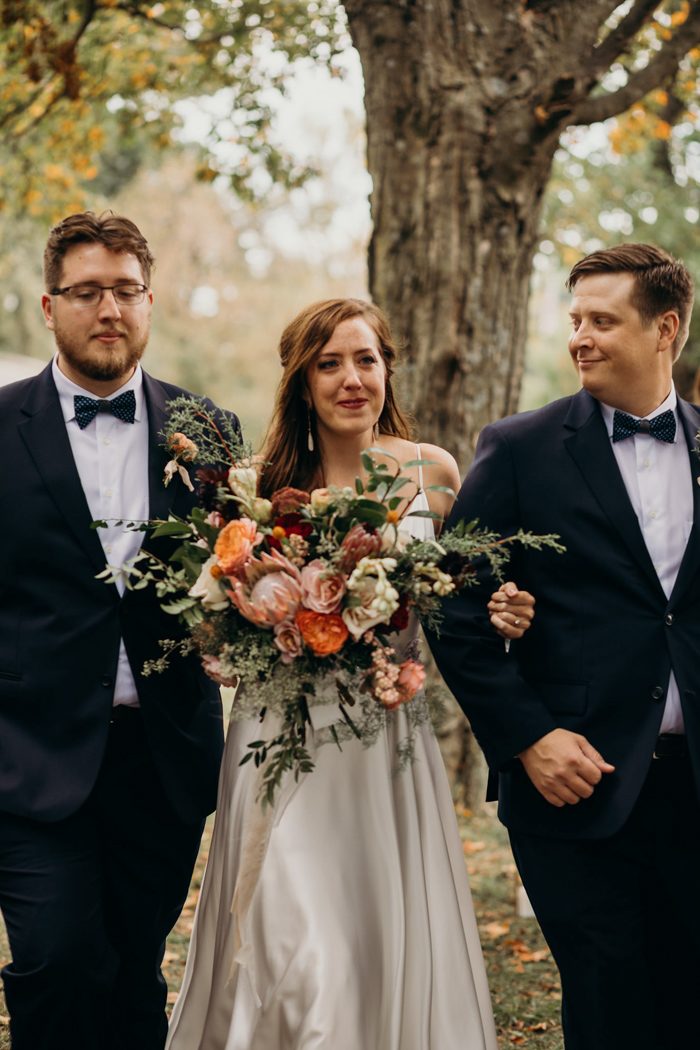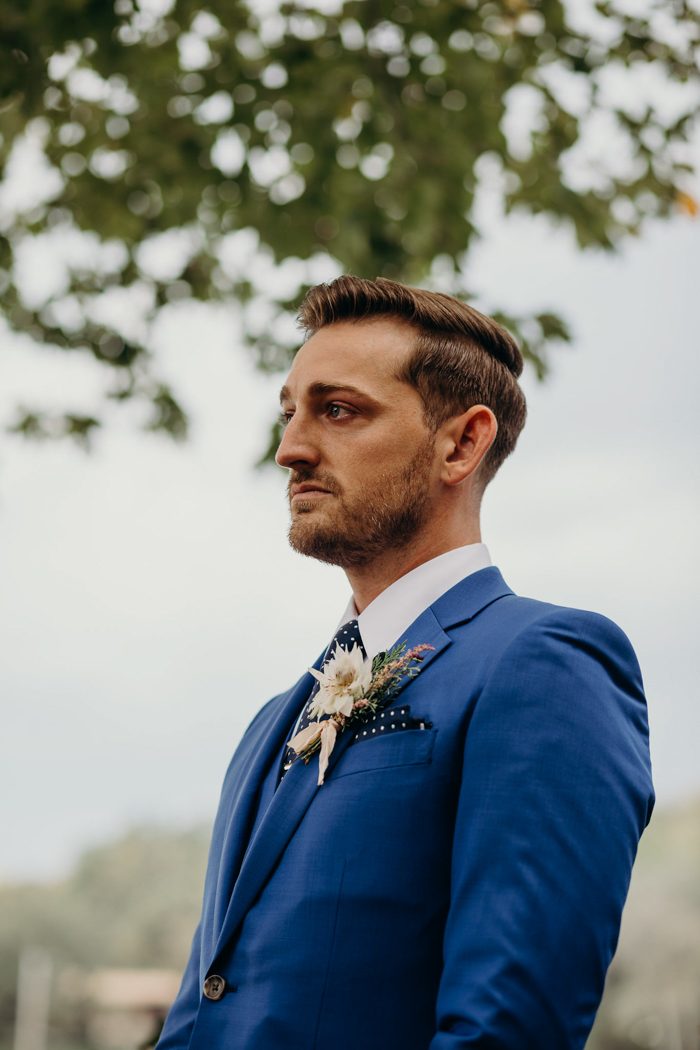 There were a lot of little things that we did to personalize our ceremony. We started the ceremony by speaking directly to our guests. It was really important to let them know how important they were to us and how much their love and support meant over the years. We wanted them to understand they were an important part of our wedding day but, more importantly, were going to be a significant part of our marriage. My uncle married us and we played a song on our record player instead of having someone sing. We made sure every element felt like us and represented the commitment we were about to make in our own way.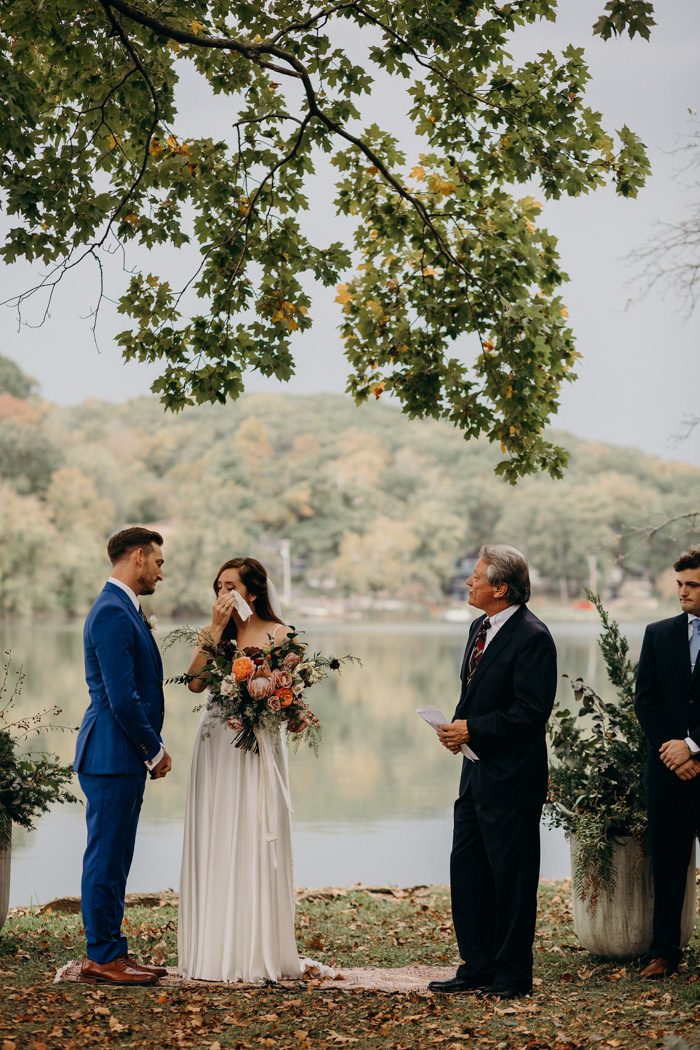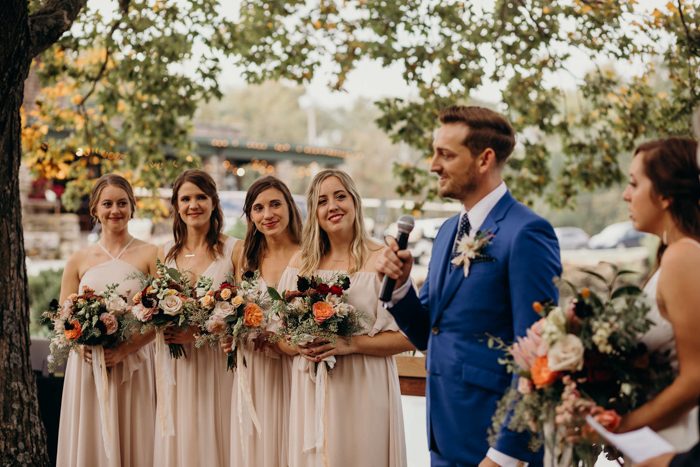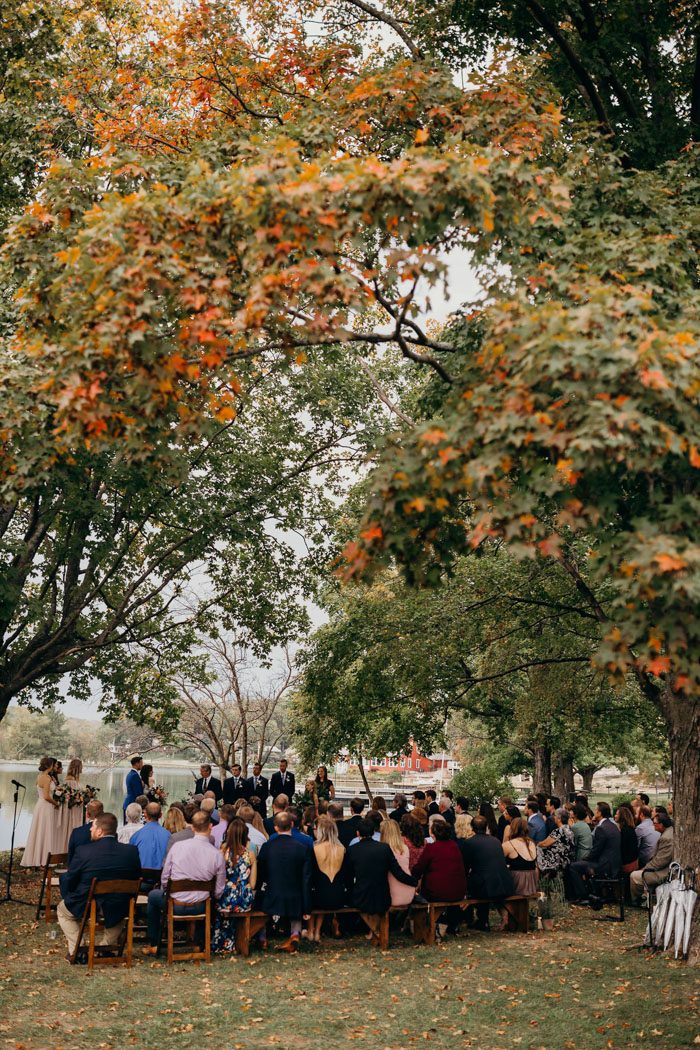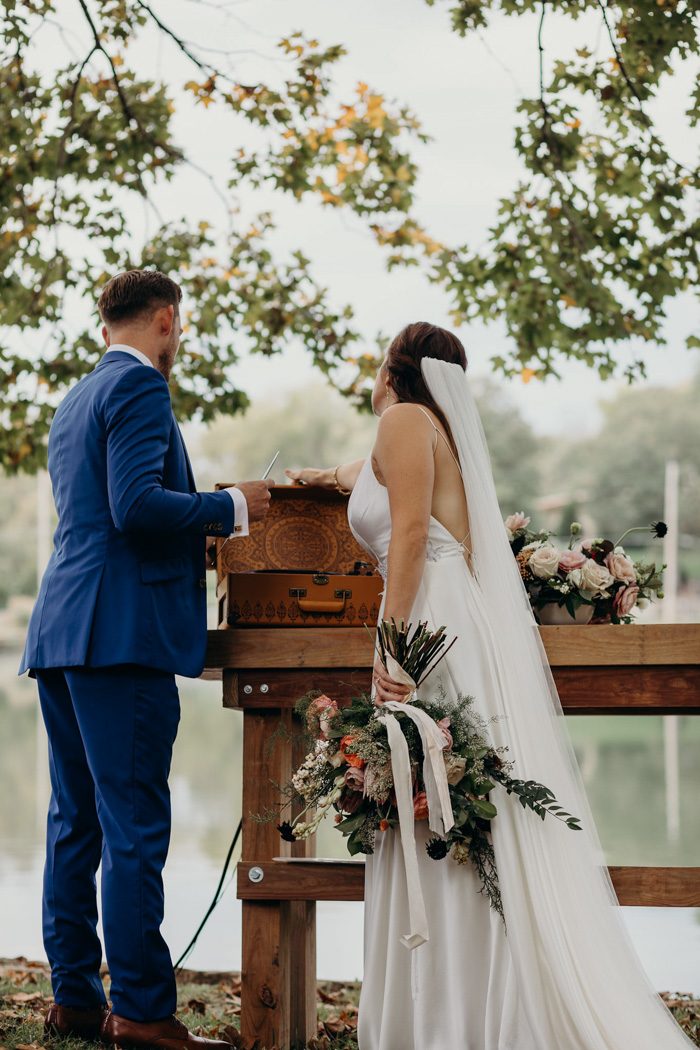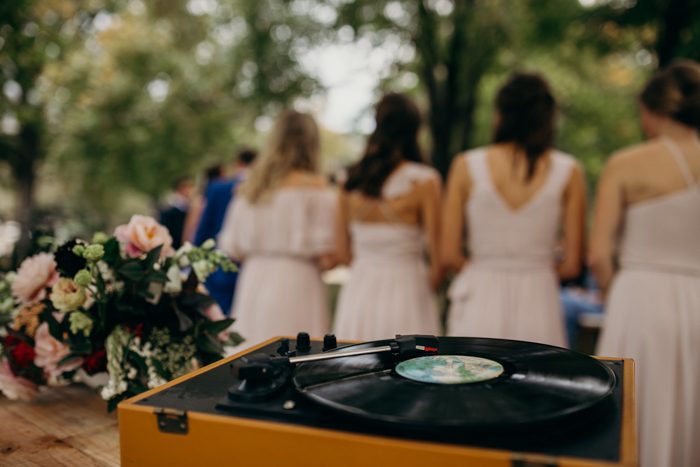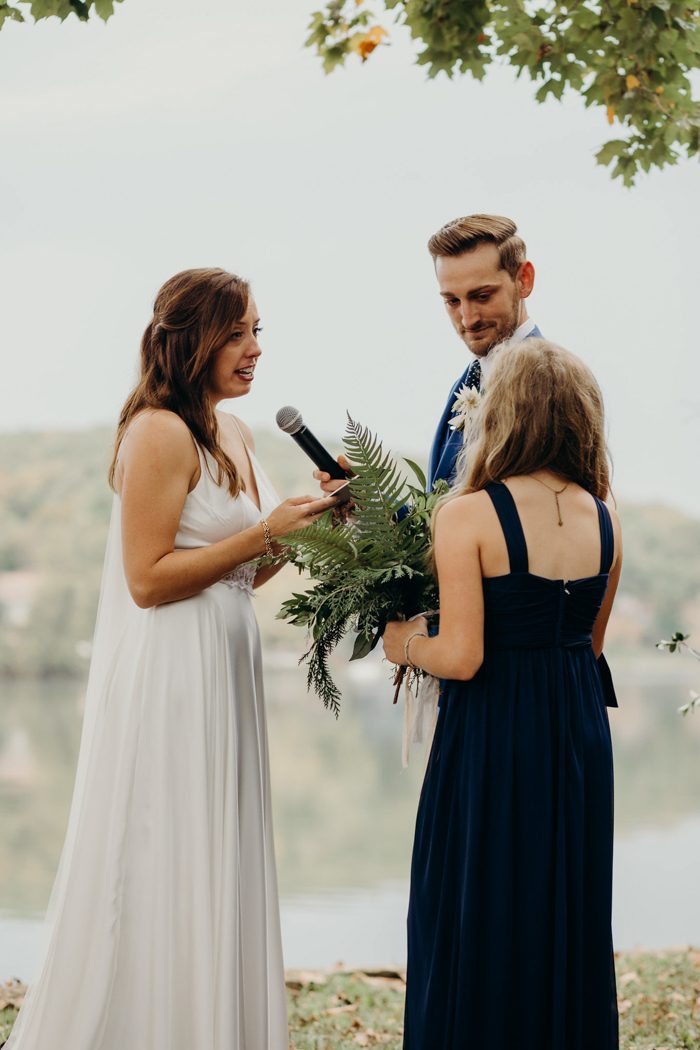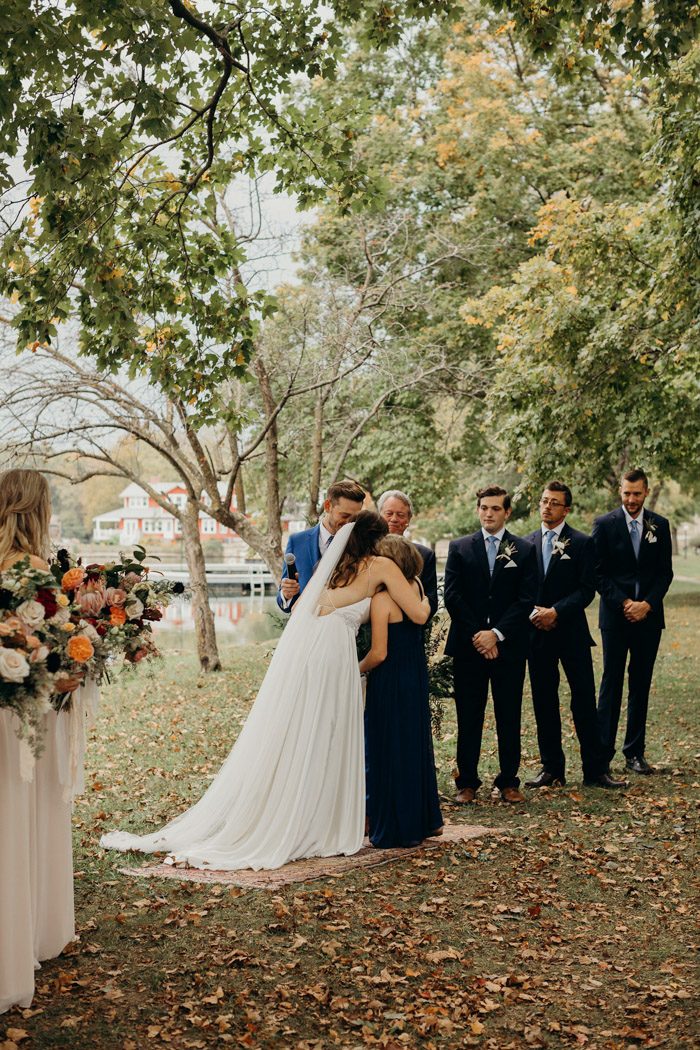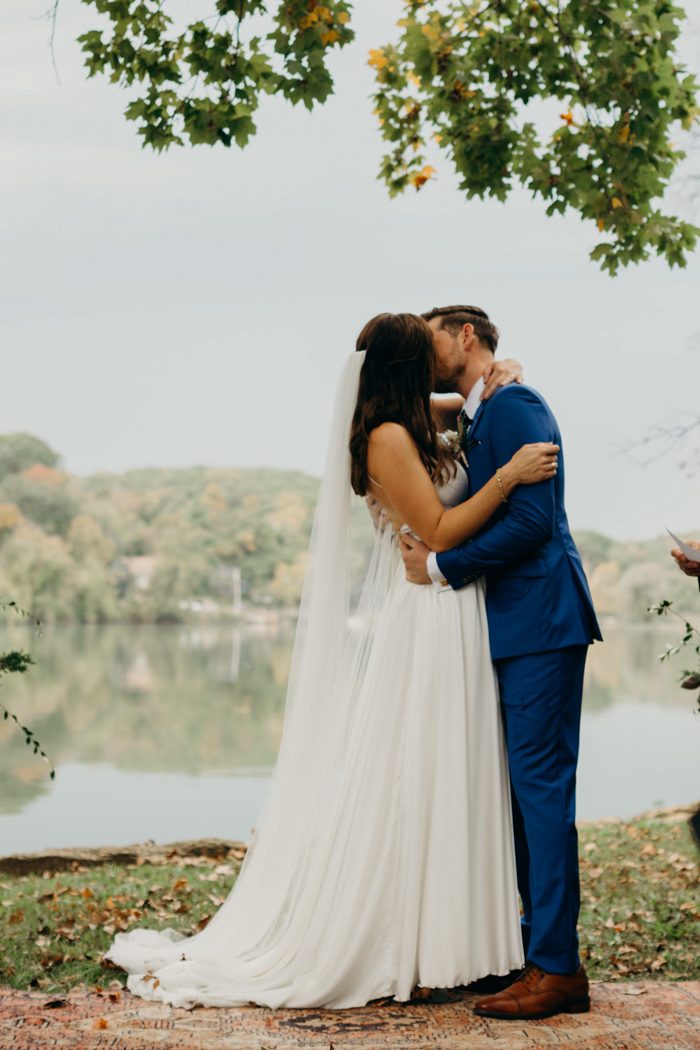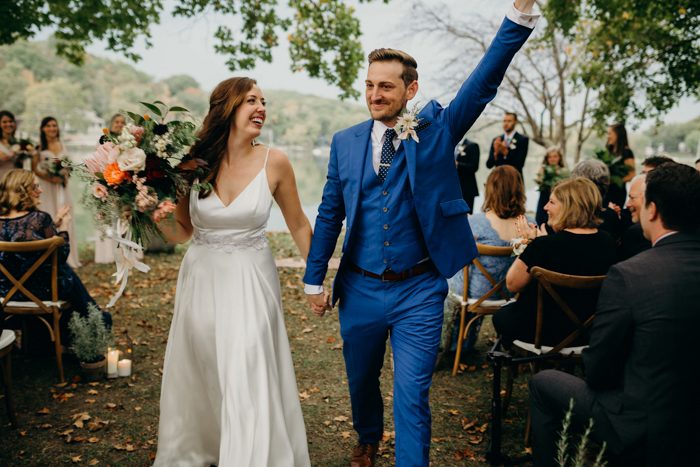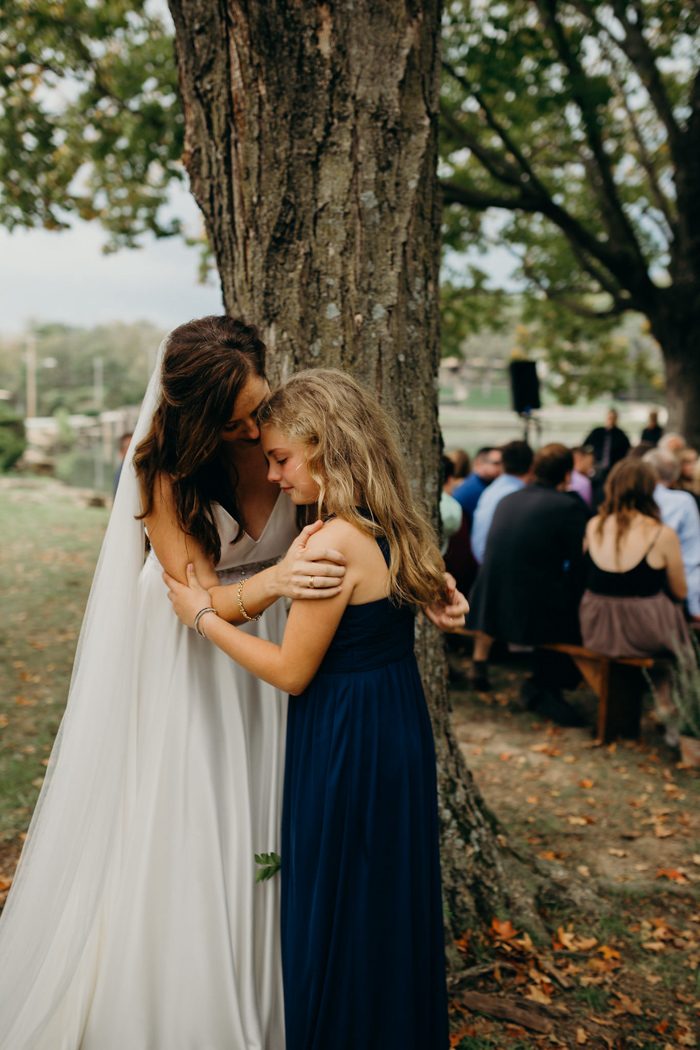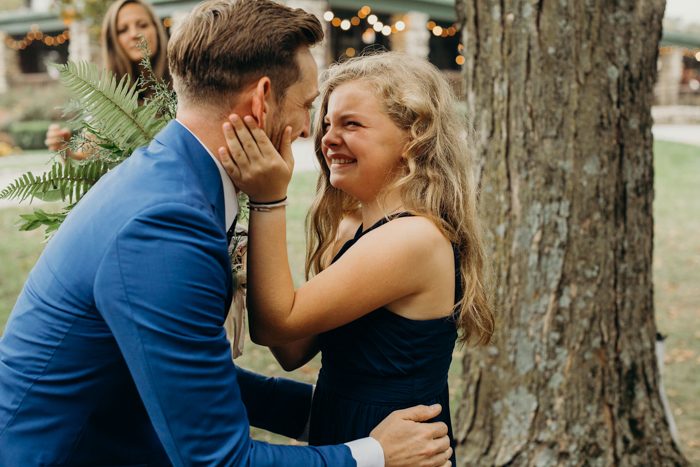 We had unseasonable weather for October — hot, humid, and the perfect combination for a massive storm front to roll in just as our outdoor ceremony was finished. Our dinner was set up under a covered porch, but it rained sideways and altered our plans completely. It was incredible to see our family and friends lift, move, dry, and rally to move everything inside. We have never felt more loved, inspired, or touched by each and every one of these small gestures.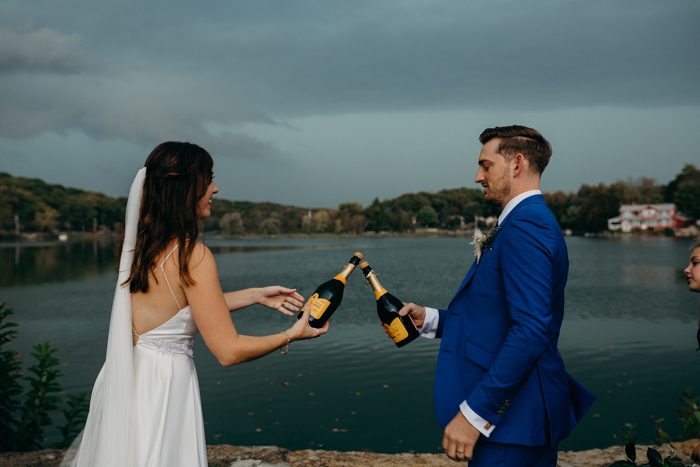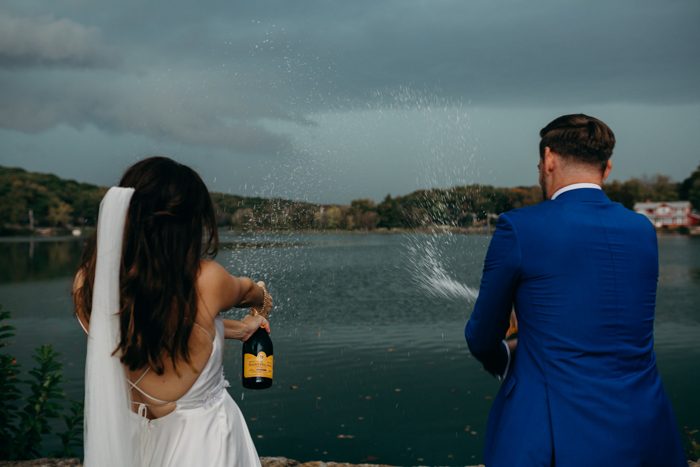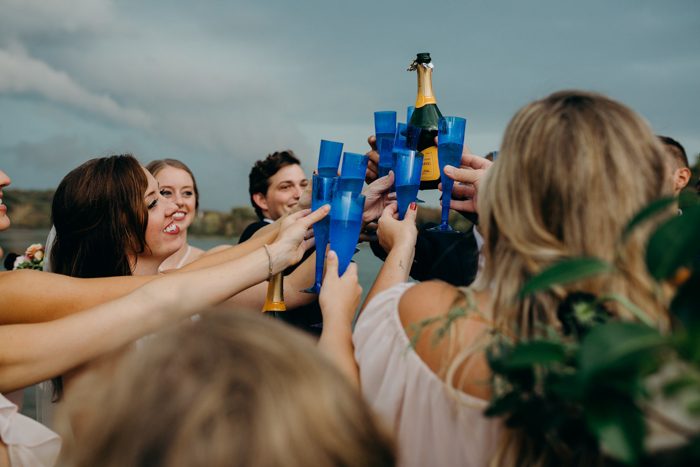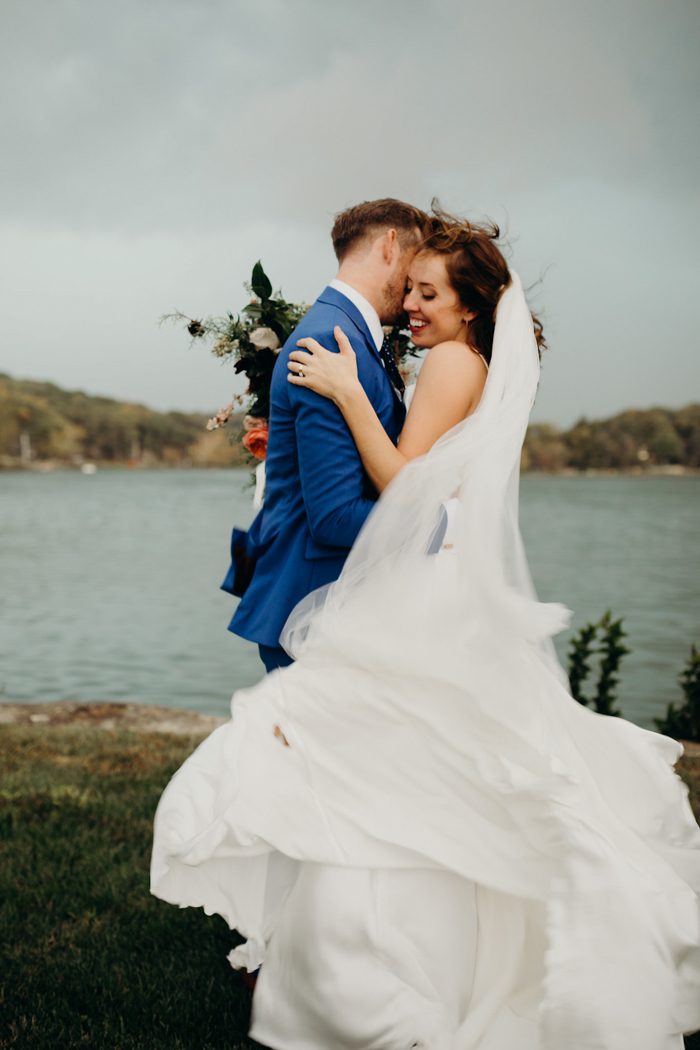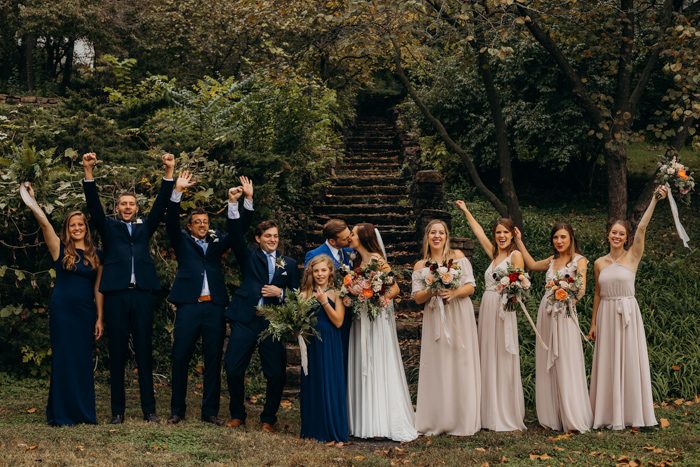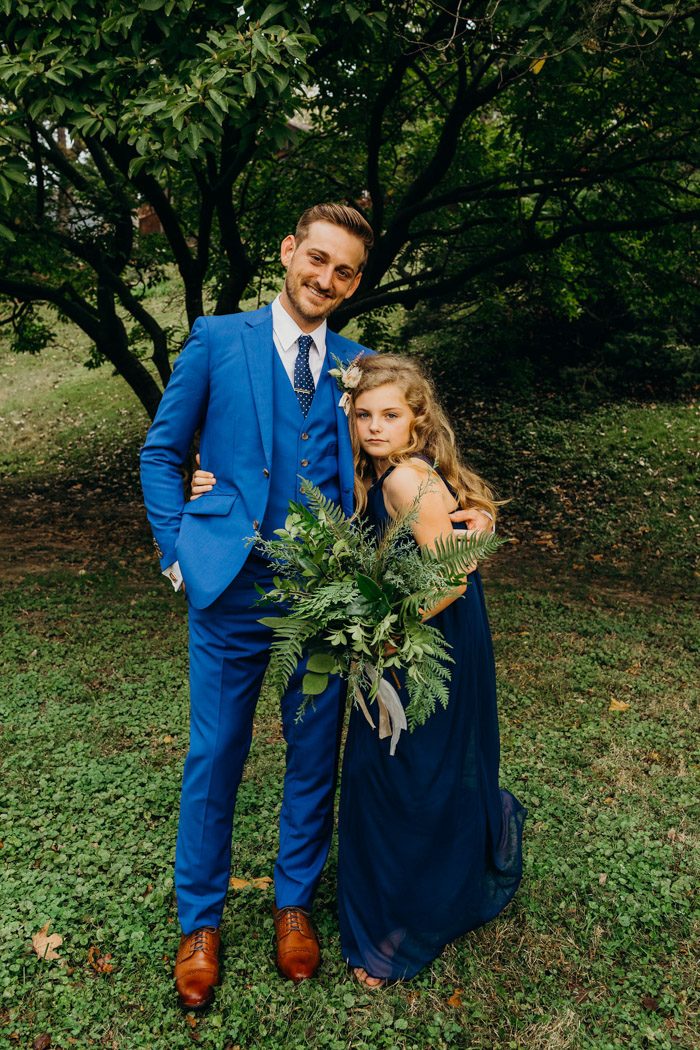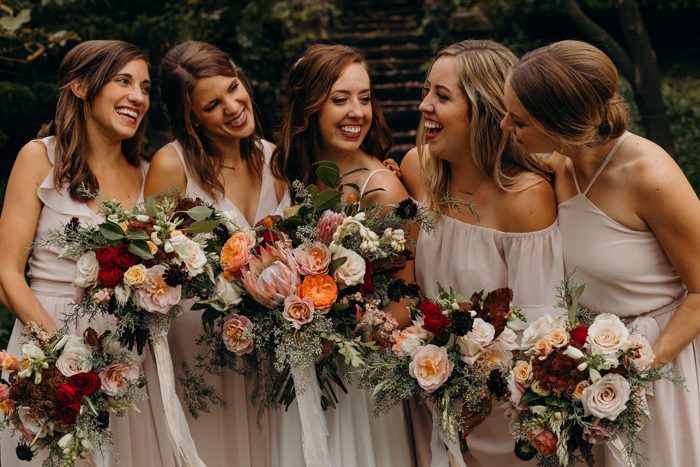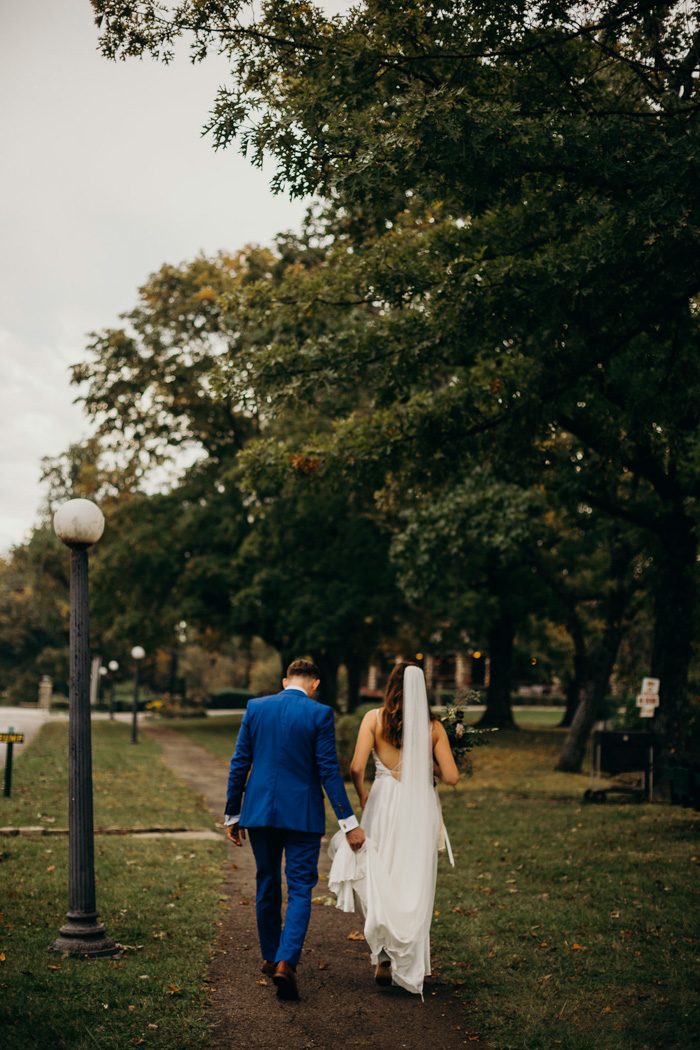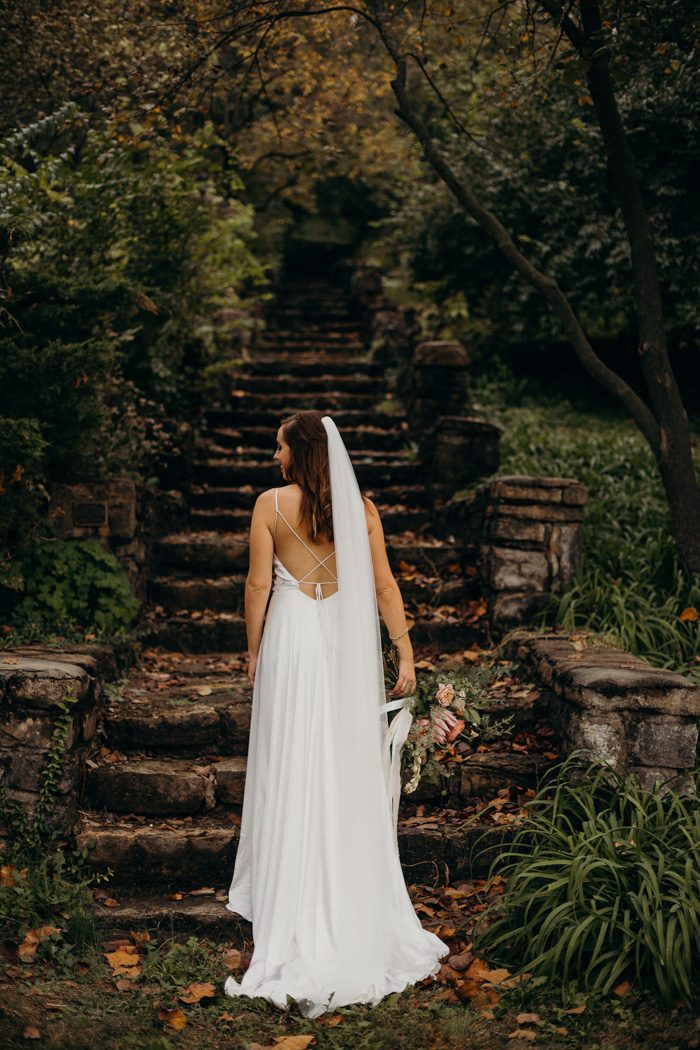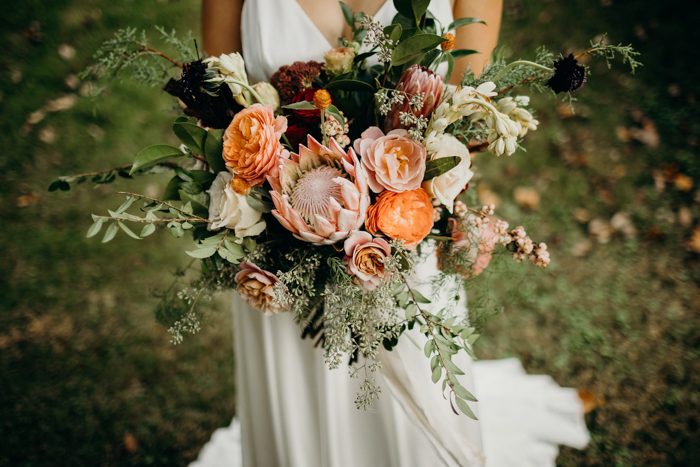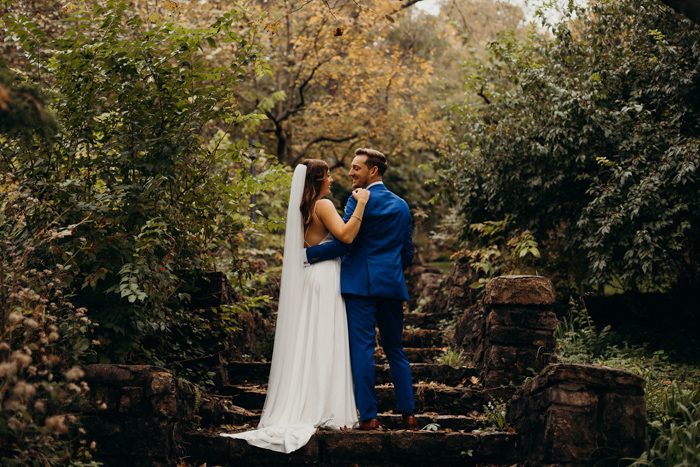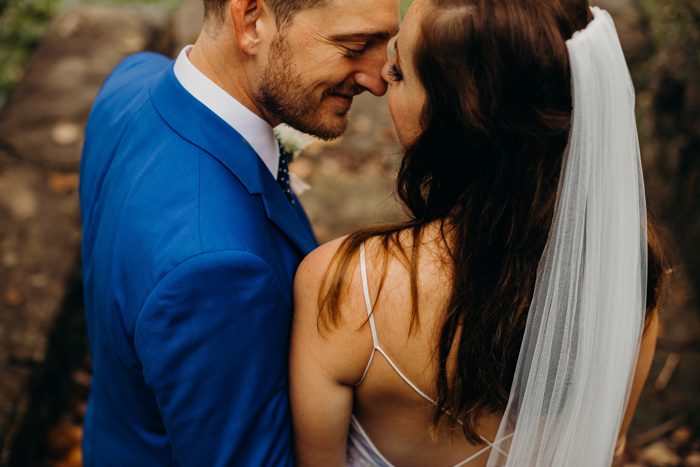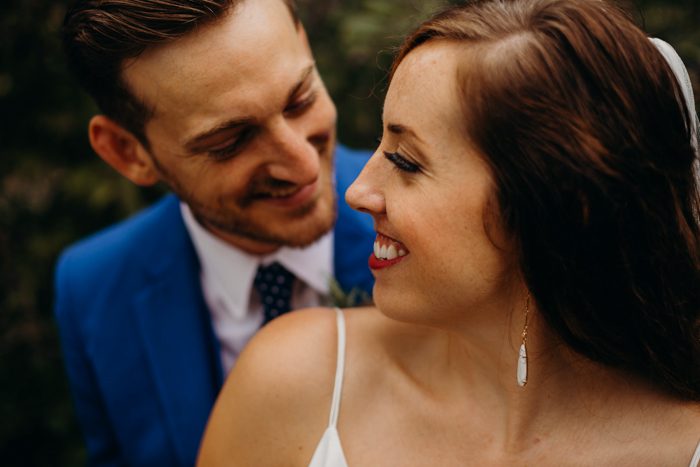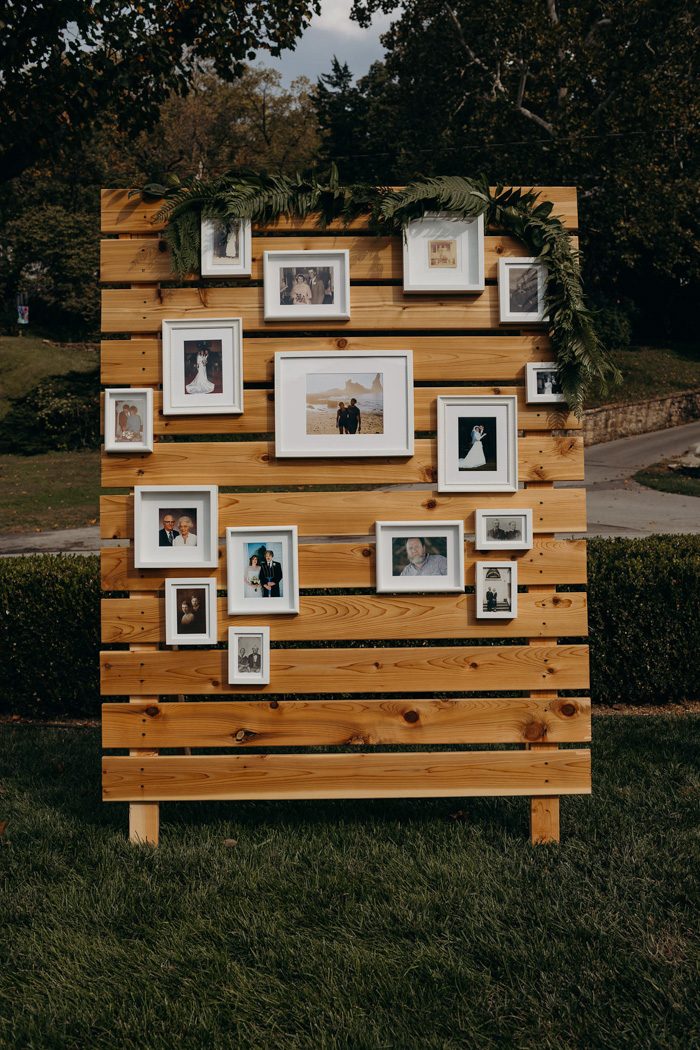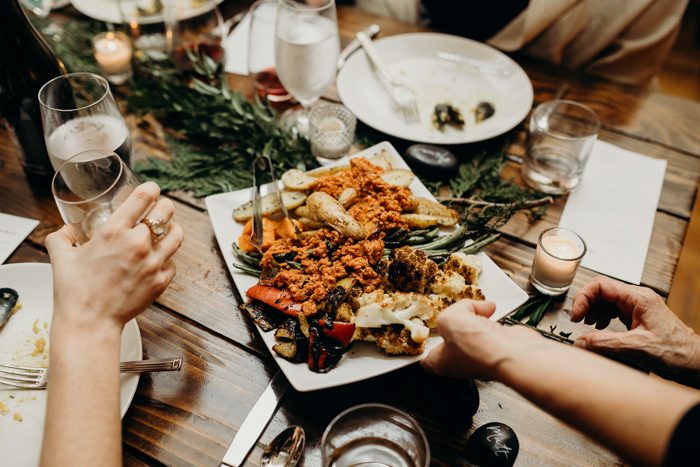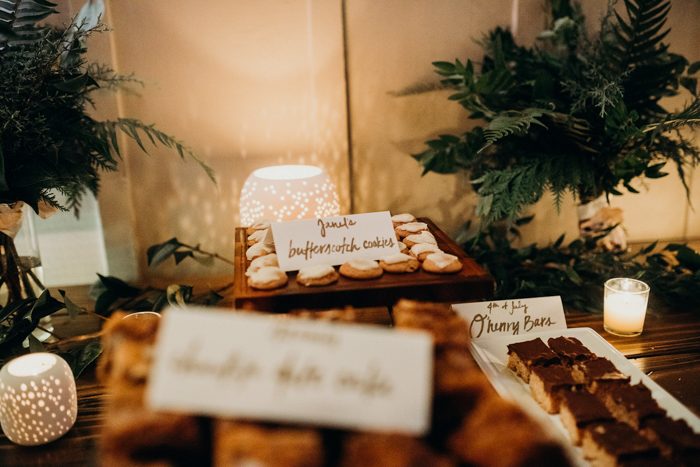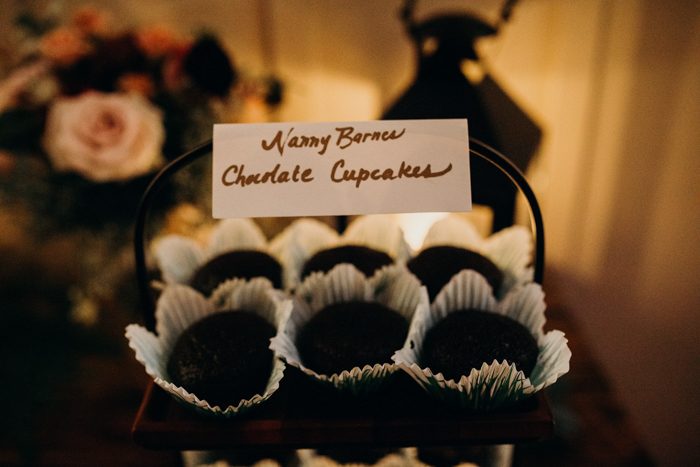 Processional – "Perpetuum Mobile" by Penguin Cafe Orchestra
Recessional – "Gravity" by The Infamous Stringdusters
First Dance – "This Feeling" by Alabama Shakes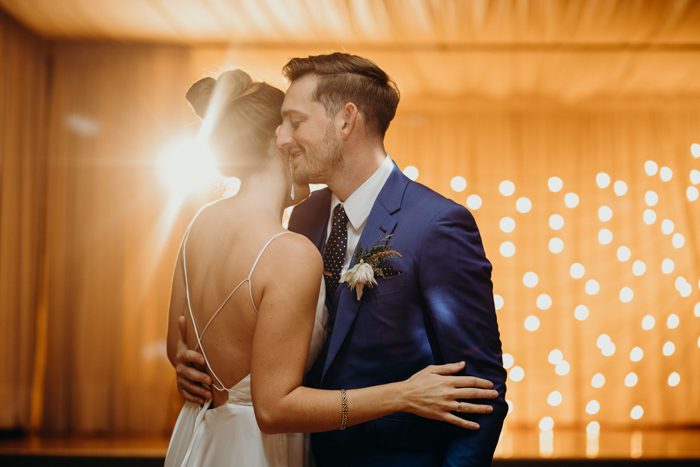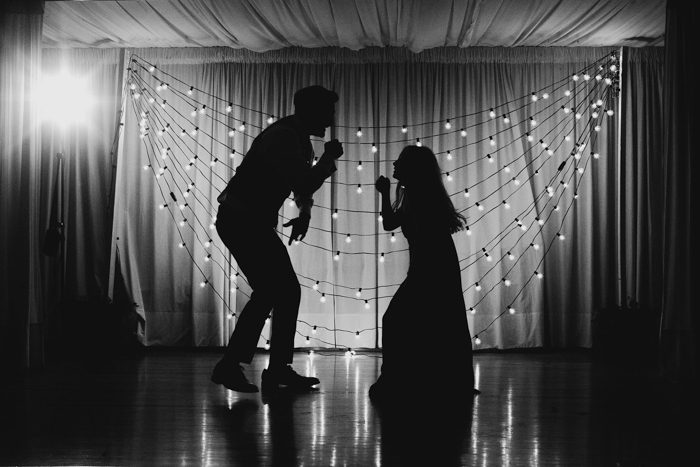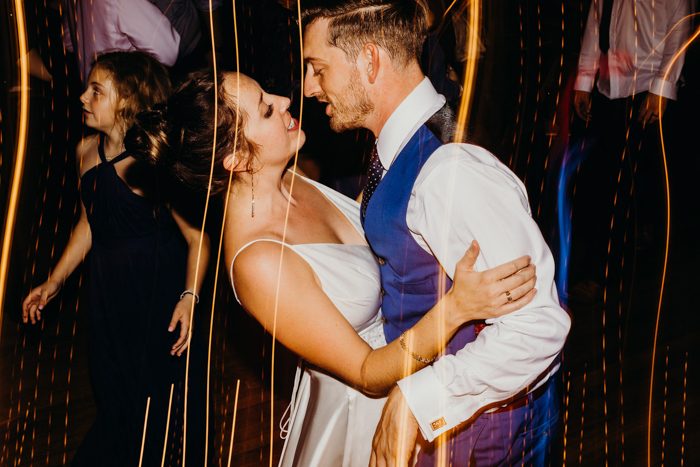 Congratulations to Hannah and Austin, and a big thanks to Junebug member Cork Creative for sharing this incredible lake-front wedding with us! Love the idea of a dinner party wedding reception? You'll definitely want to see Allie and Colin's intimate Portland dinner party wedding at home!