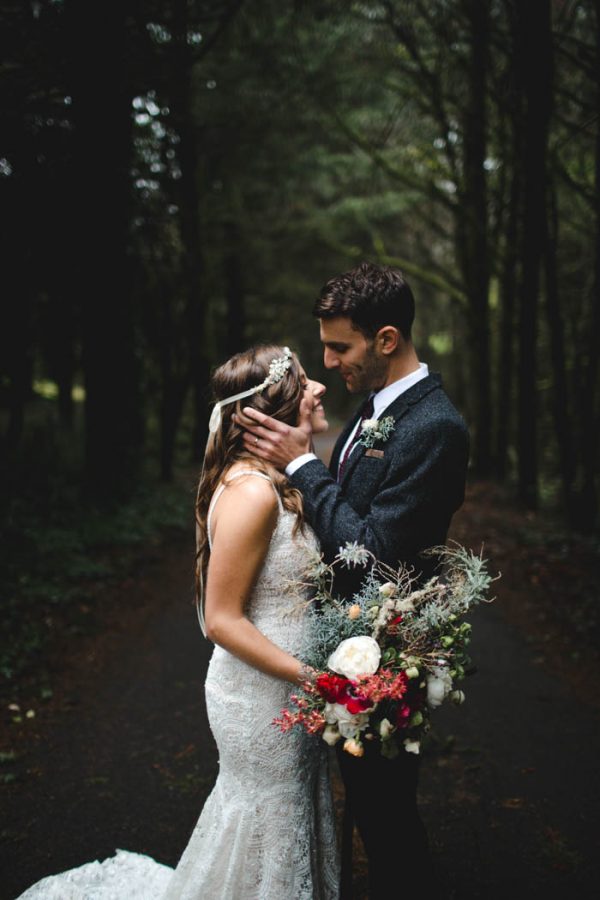 We can't get enough of intimate dinner party weddings, and Allie and Colin's wedding at Allie's family home in Portland is as dreamy as they come! The master planners and designers at Bright Night helped create a cozy setting for the couple's 35 closest family members and friends. Using just one long dinner table, they decorated with organic floral arrangements and pillar candles, then hung a huge garland installation and gold lanterns from the ceiling. The result was truly impressive! Equally impressive was the bride's beaded lace BHLDN mermaid gown. We're so grateful that photographers Micah and Hannah of FSCHCO were there to capture every gorgeous detail!
The Couple:
Allie and Colin
The Wedding:
Private Residence, Portland, Oregon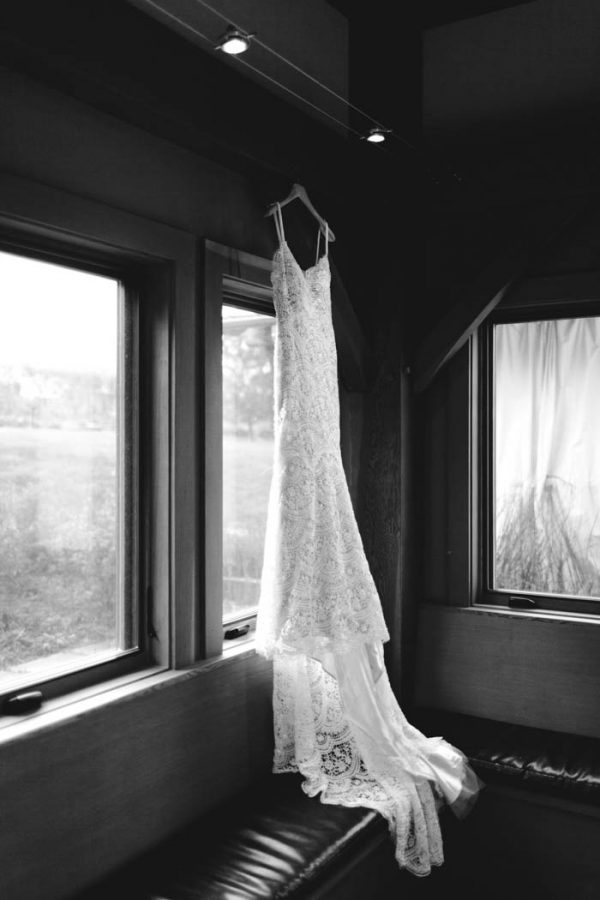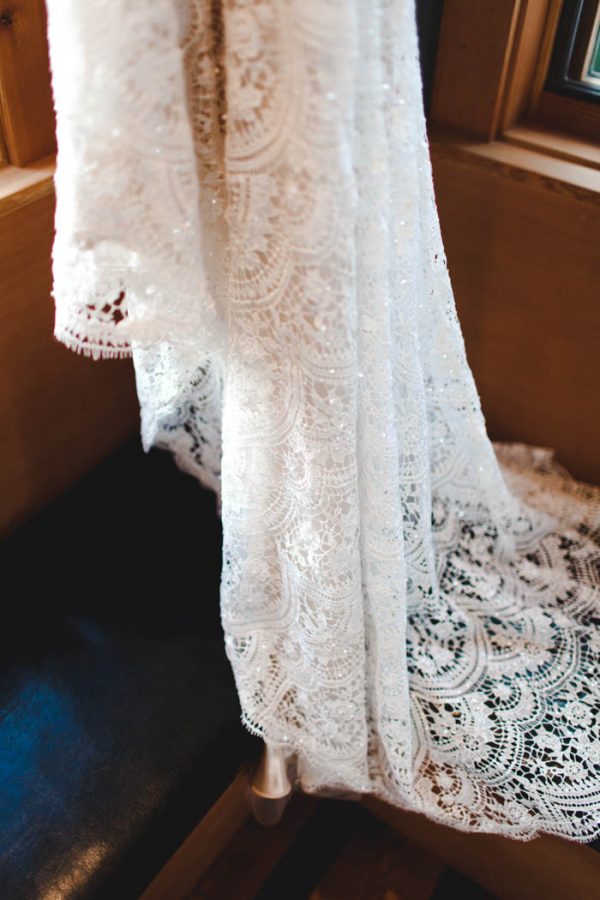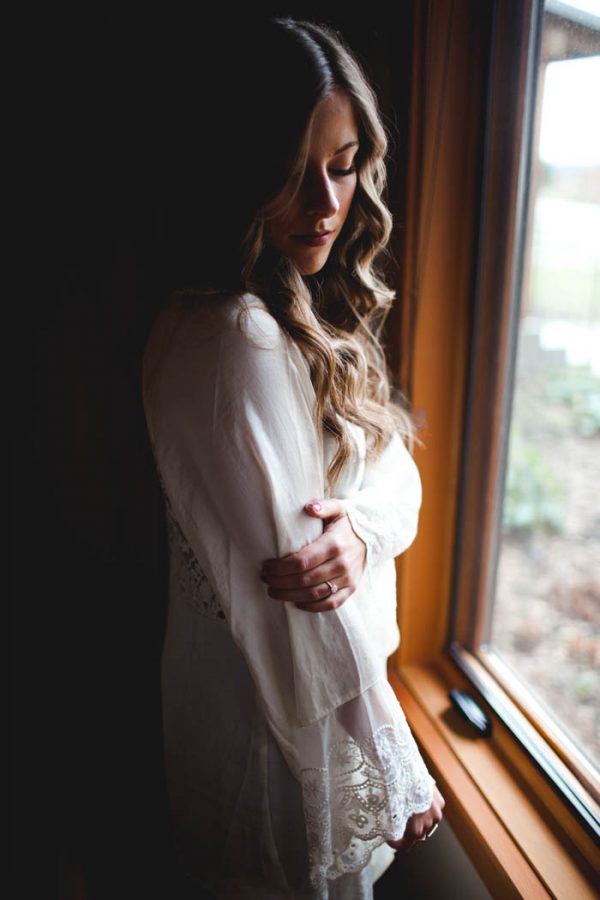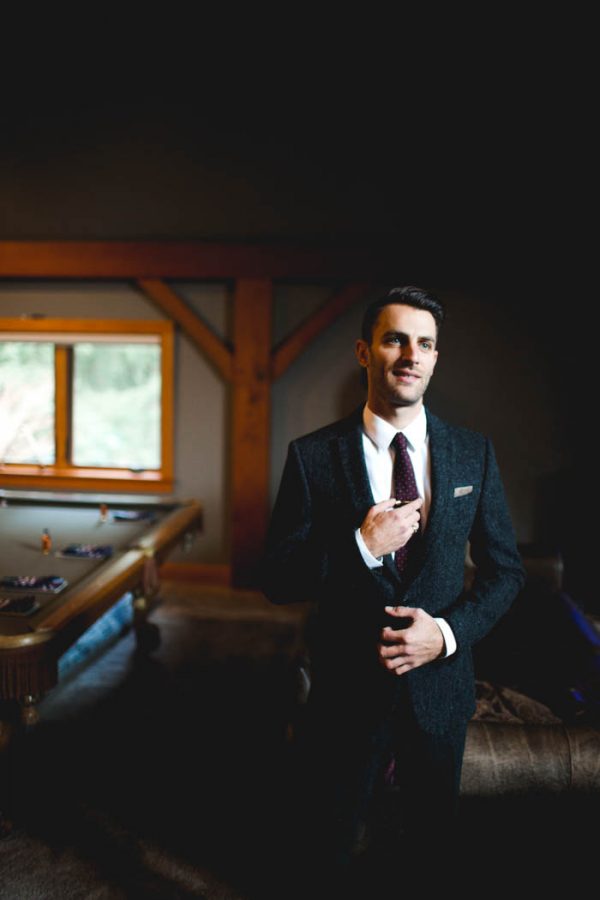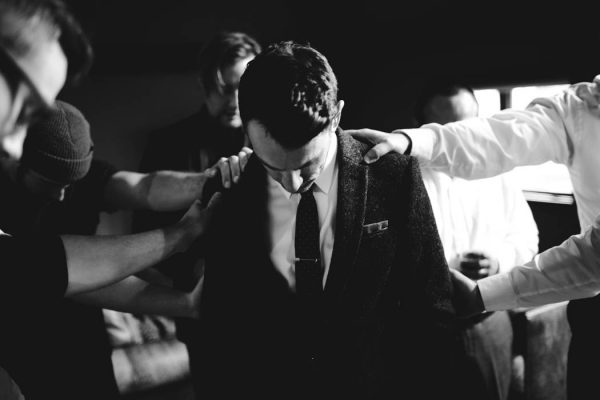 I've been in the Wedding Industry for five or so years now, so after seeing all the in's and out's of a whole lot of weddings, I had a pretty good idea of what I loved and didn't love. I've always gravitated towards the small, intimate weddings. I love how peaceful and stress free they seem and how the bride and groom get to spend quality time with every guest. We decided to have a small wedding with our immediate family and dearest friends, and are so happy we did it that way! Even our photographers, designers, videographer, and caterer are dear friends of ours. It made for the most peaceful, intimate, special day.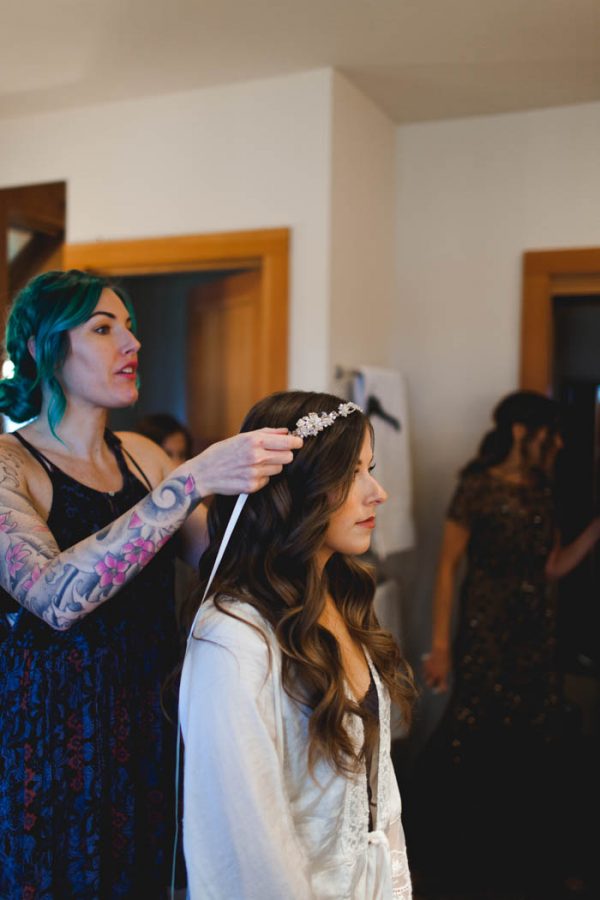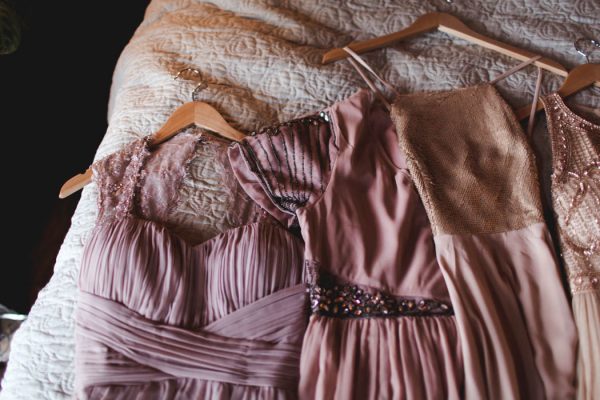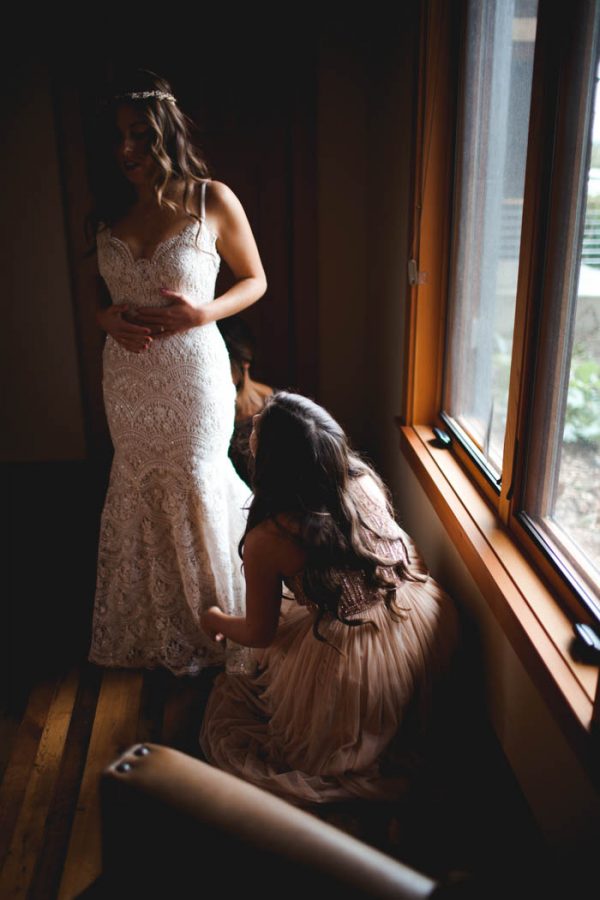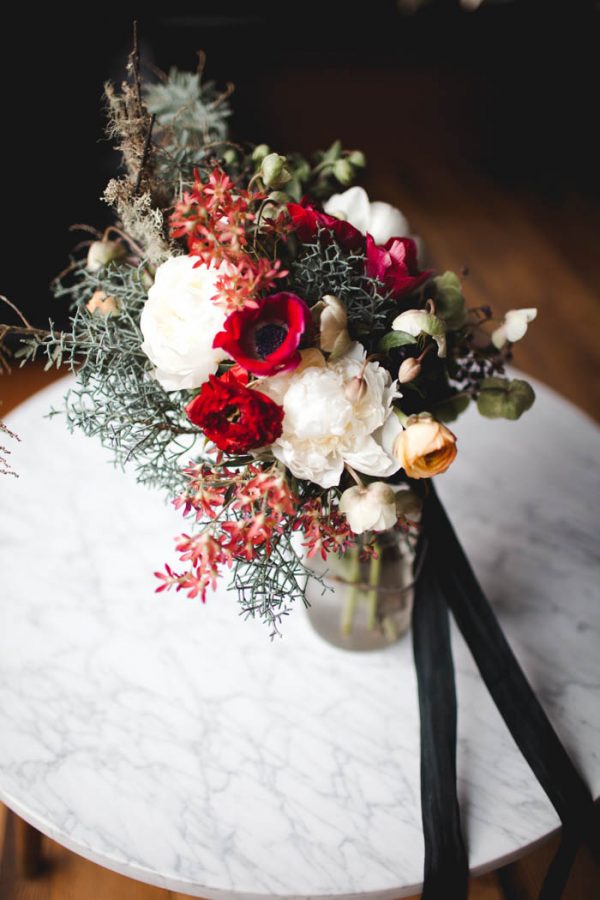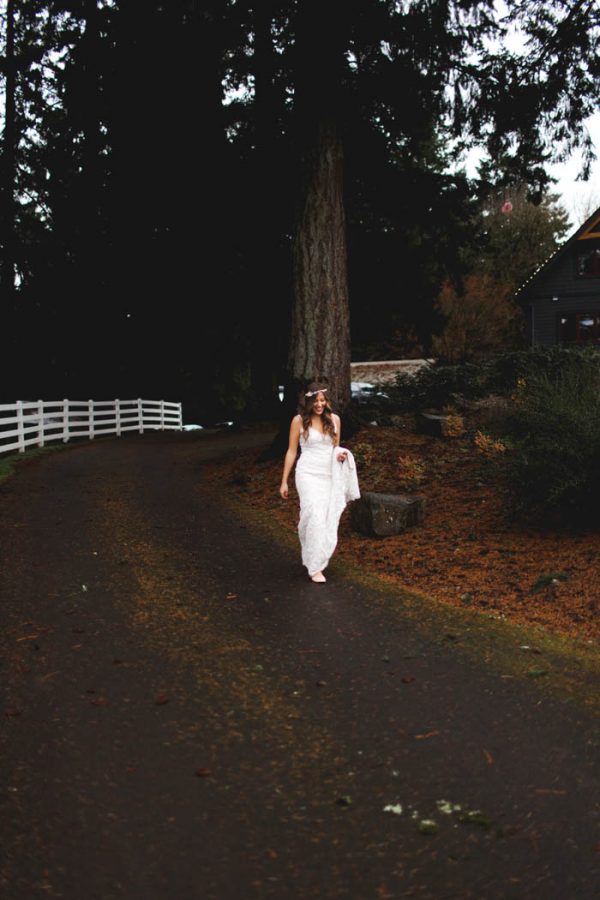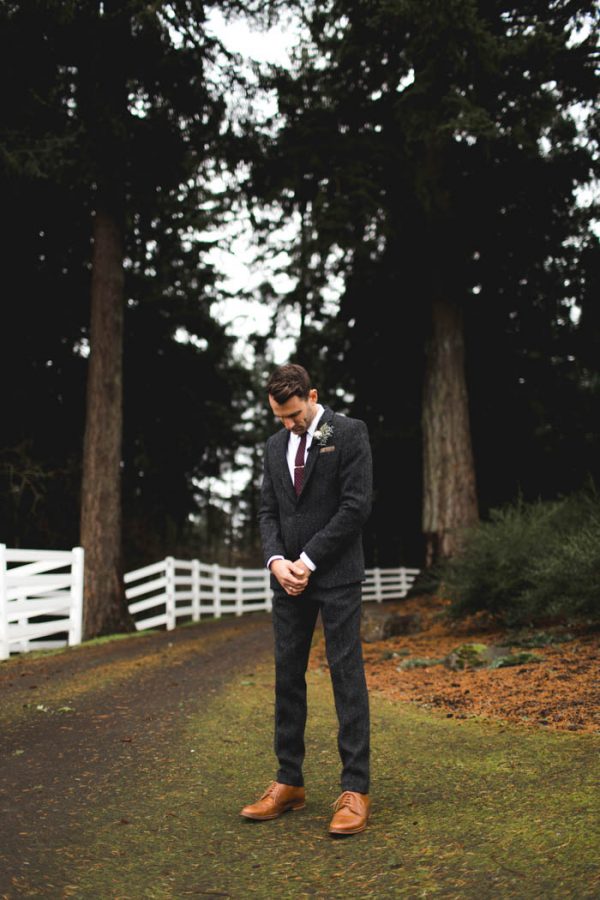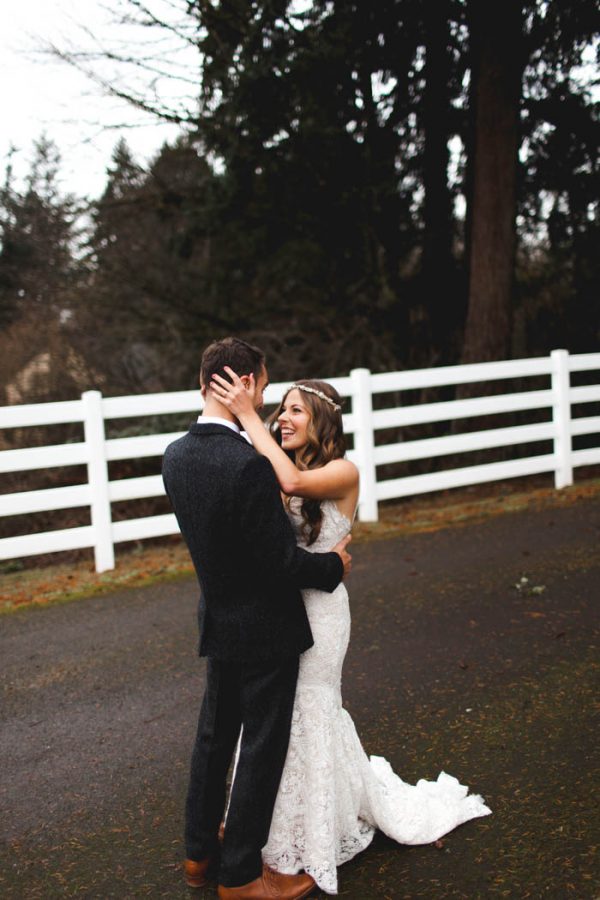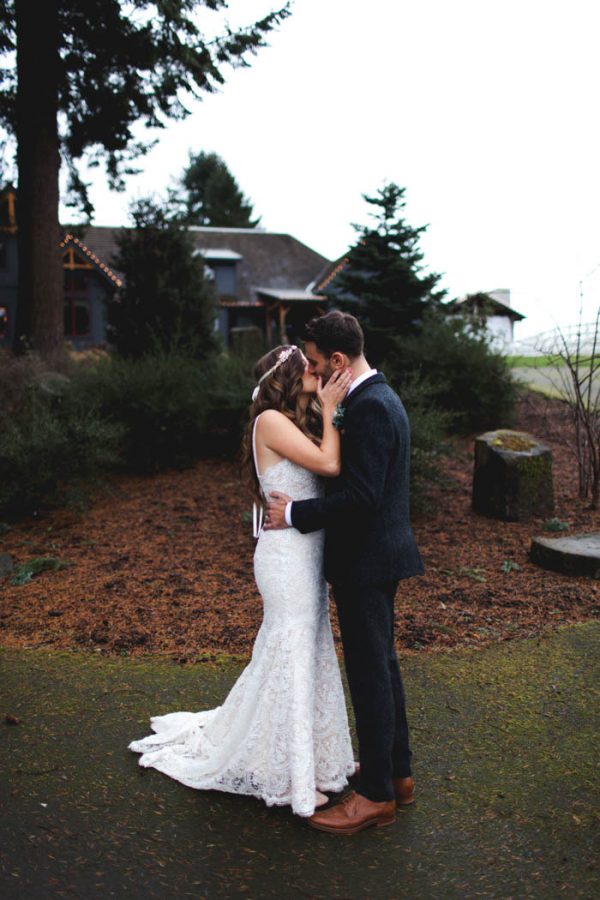 From the first look, to the ceremony, to the reception it was all more beautiful than we could have ever dreamed. But I'd have to say the most memorable parts were when we read our own vows to each other during the ceremony, and when we had a time of sharing during our reception. Both our fathers shared a toast and then opened up the room to whoever wanted to share a story or word of encouragement. We couldn't have anticipated the beauty of what turned into an hour of our nearest and dearest sharing stories, laughter, encouragement and ALL the tears. It was truly magical!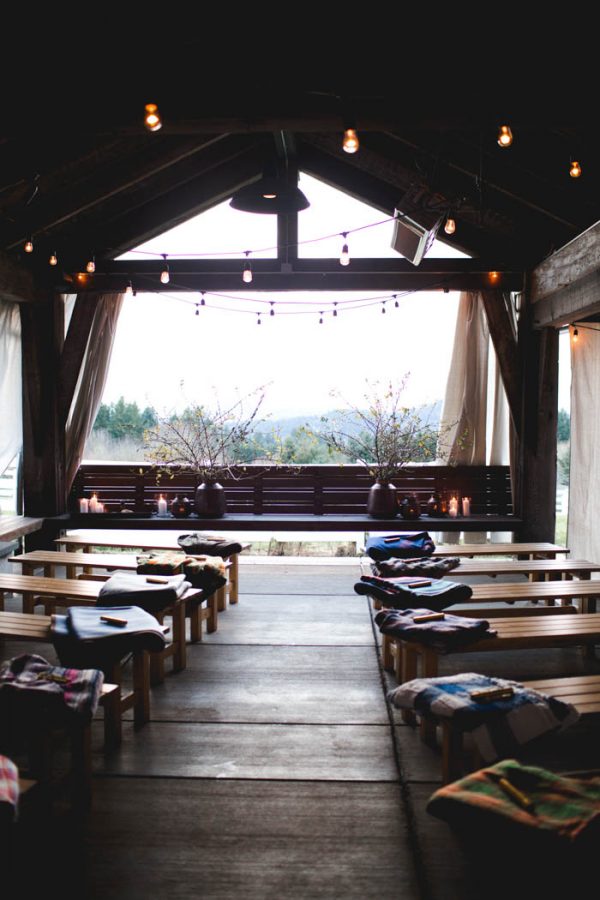 We had our ceremony and reception at my family's home. It was so special and sentimental to have it in a place that is an important part of our lives. It is fun to be able to go back to their house and reminisce on what was by far the most amazing day.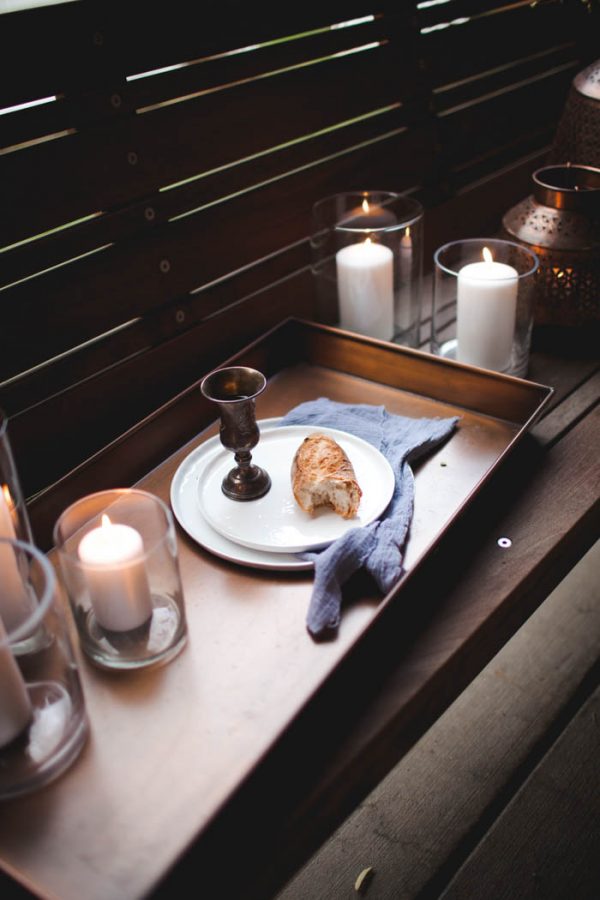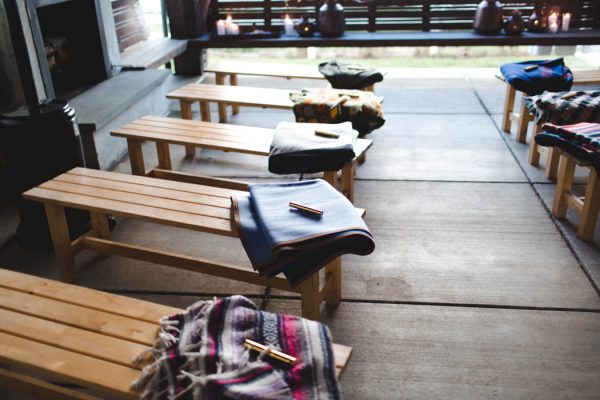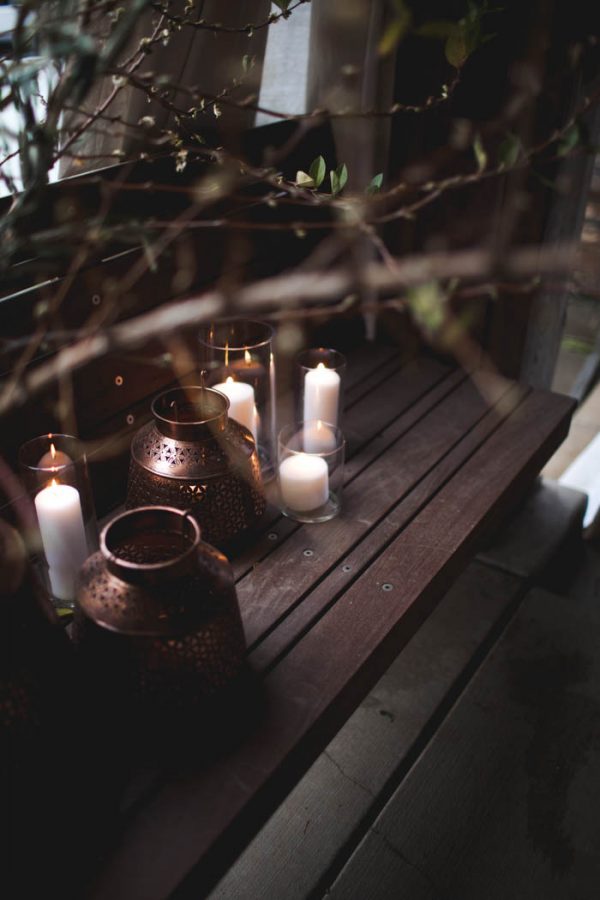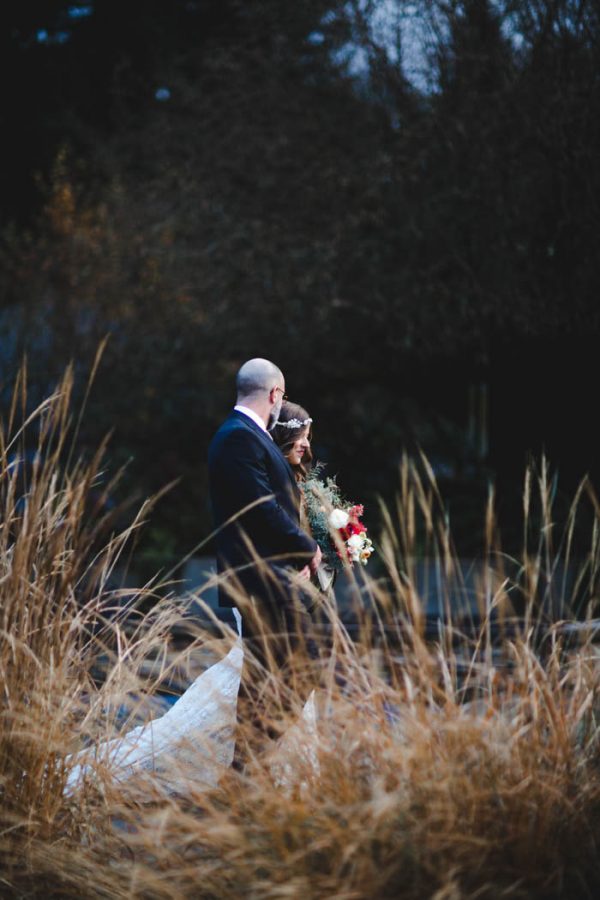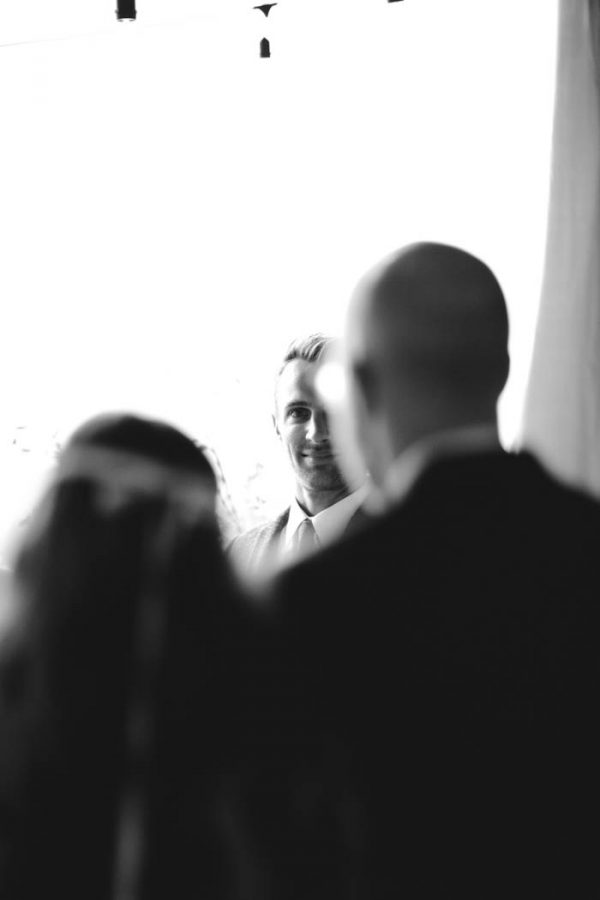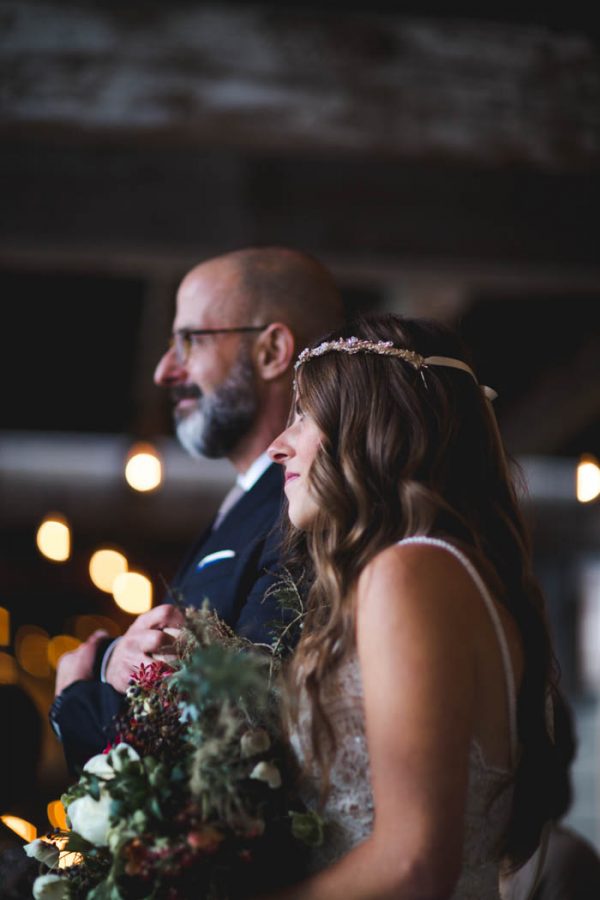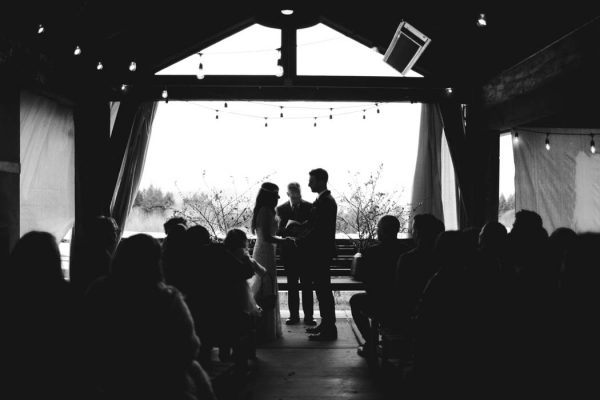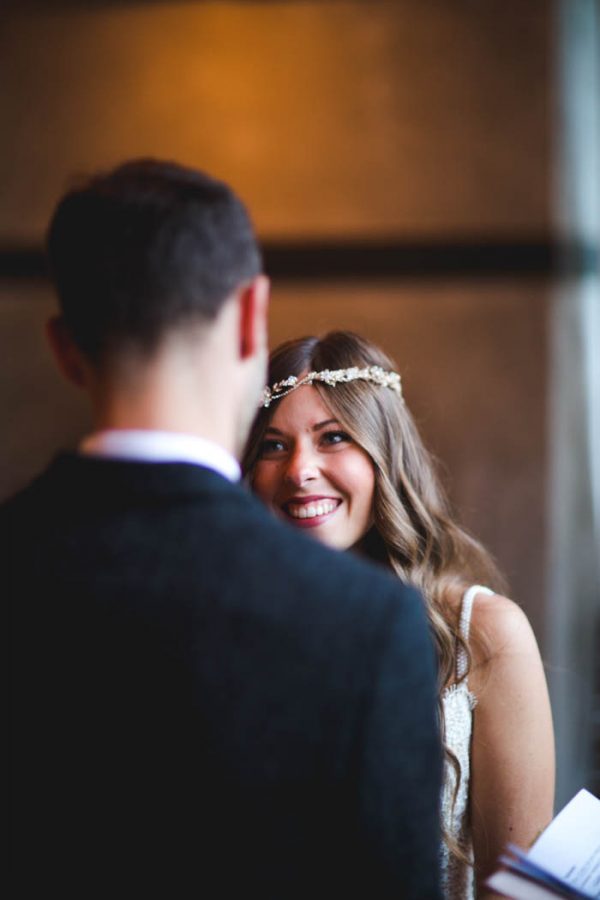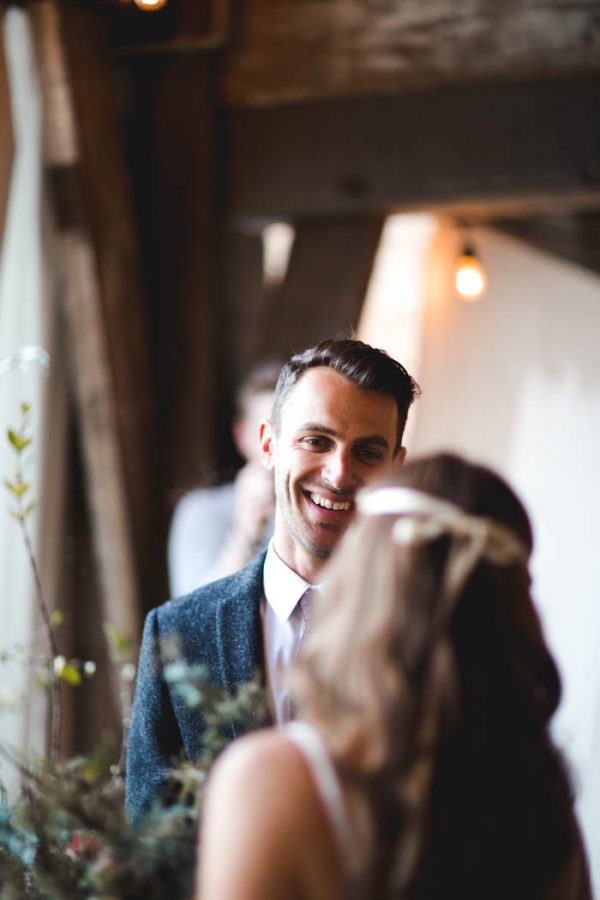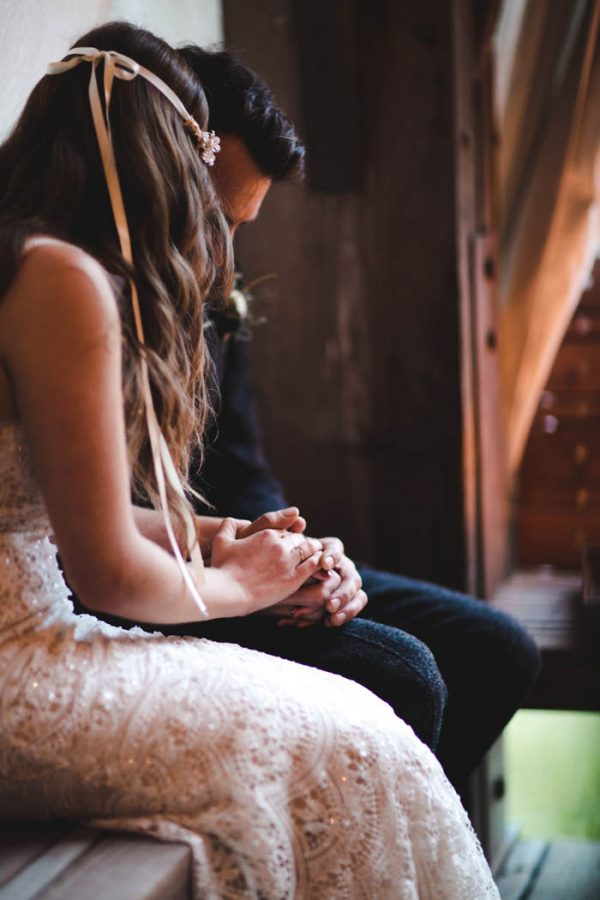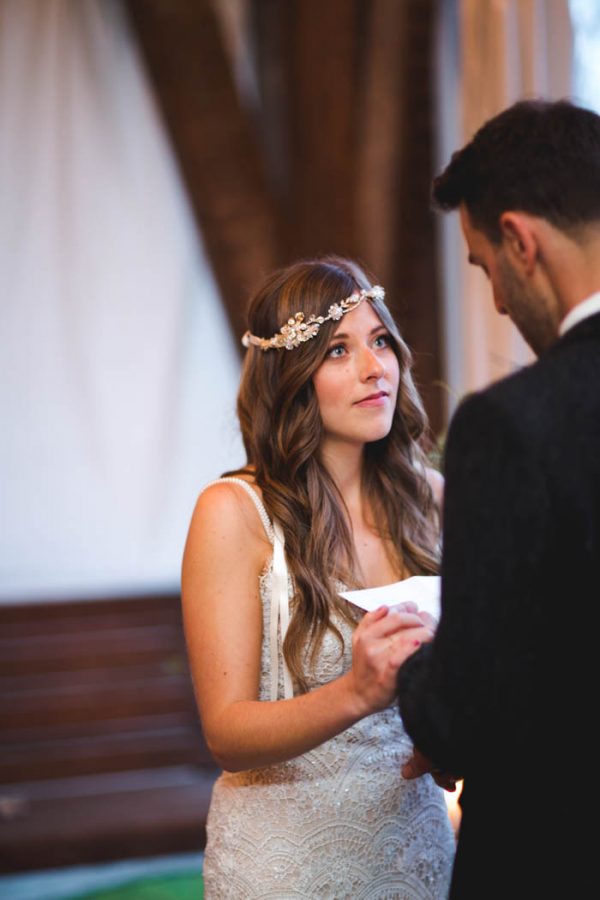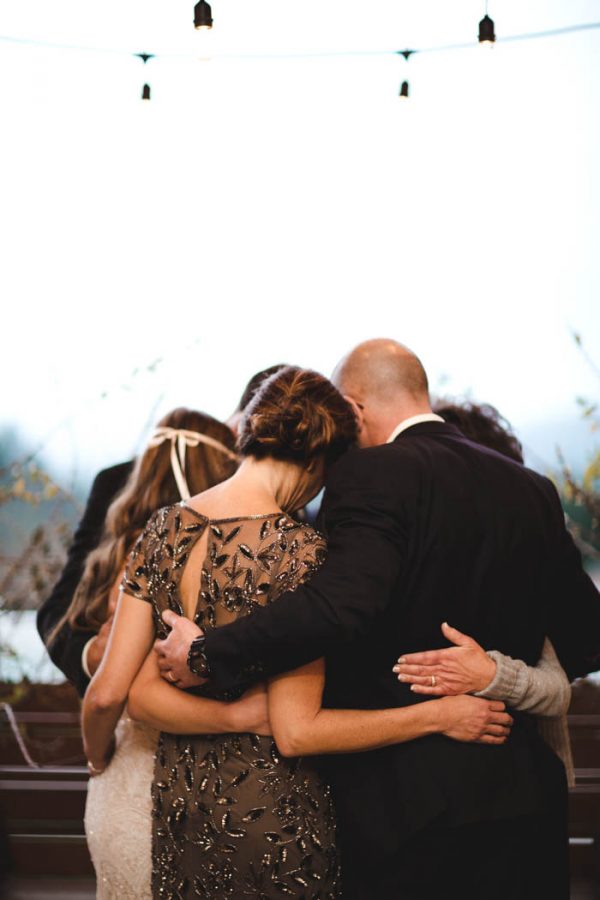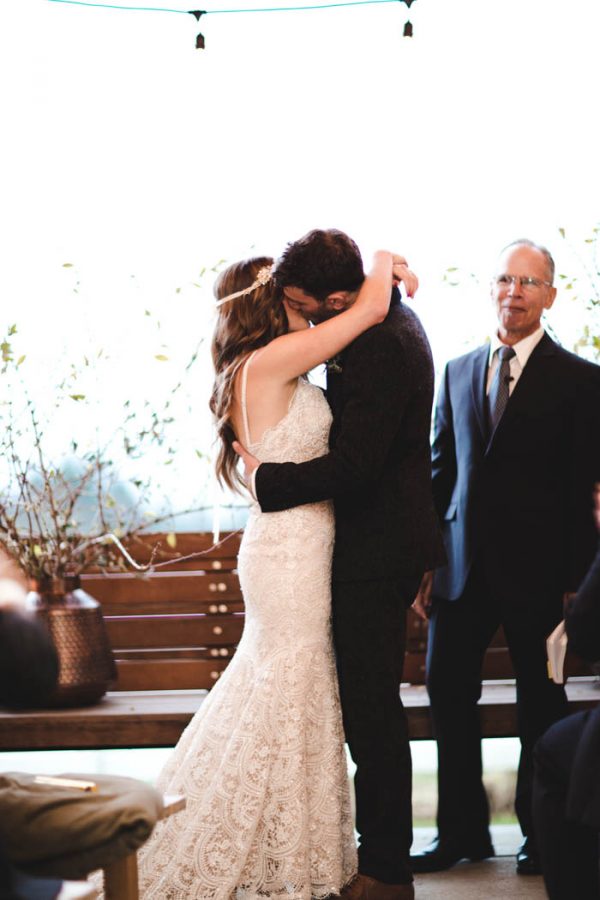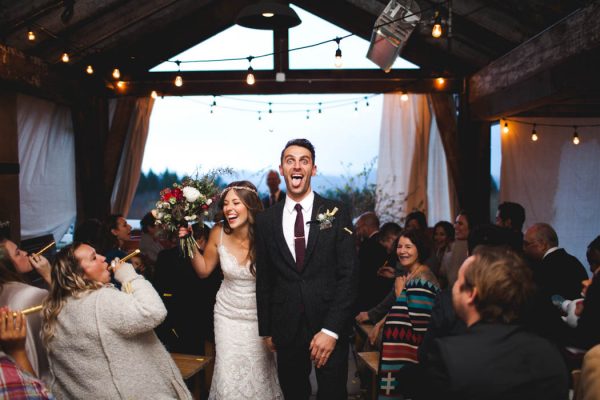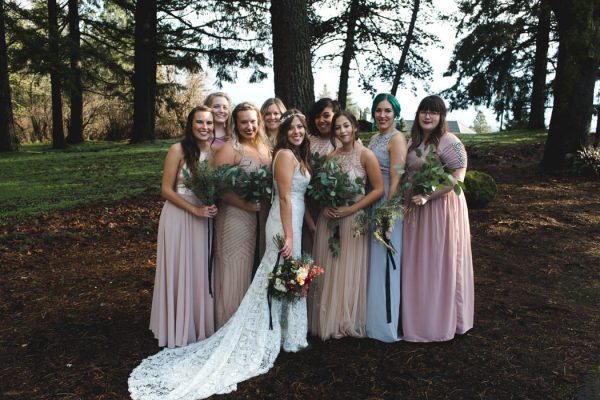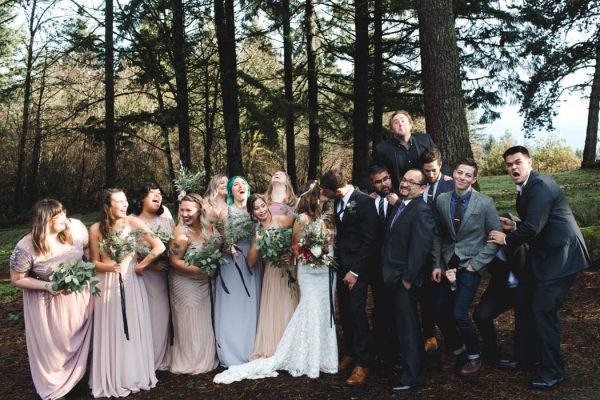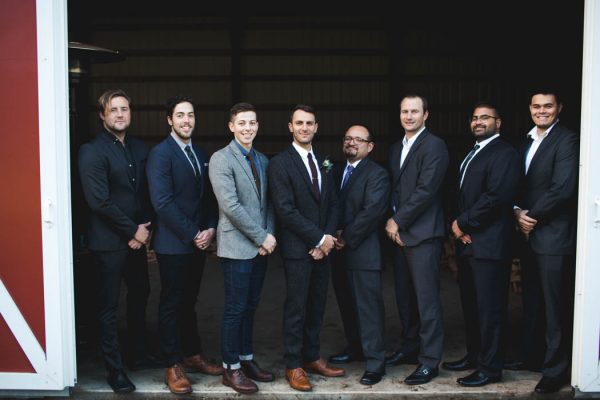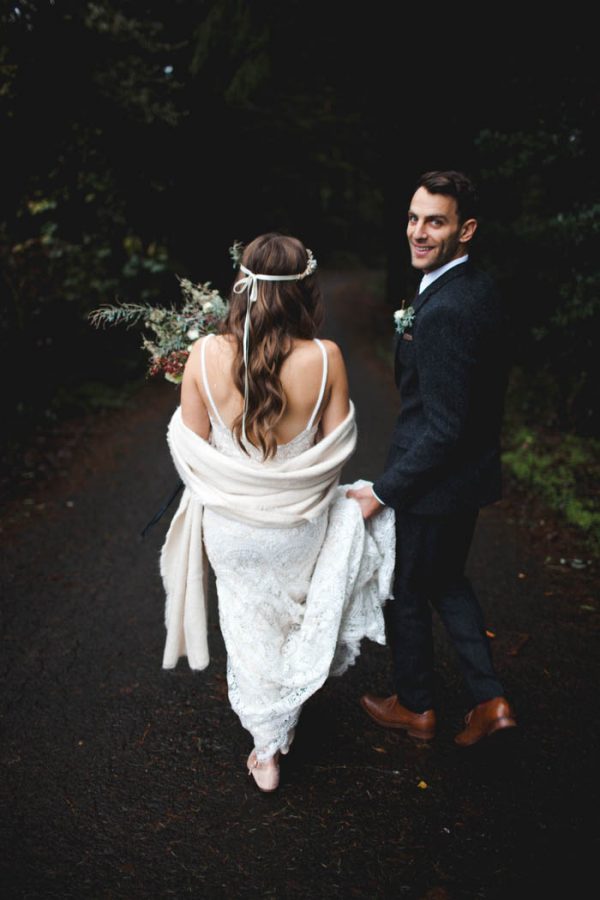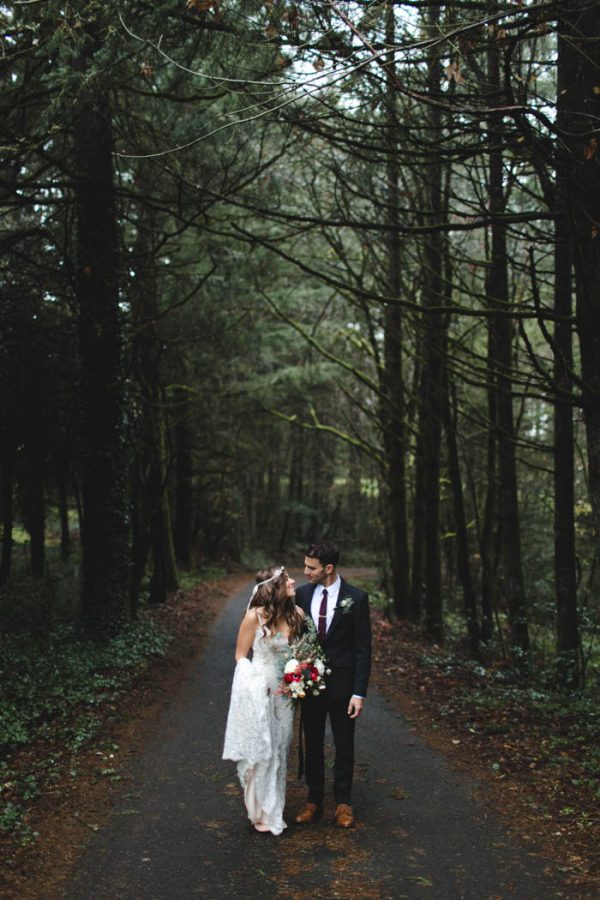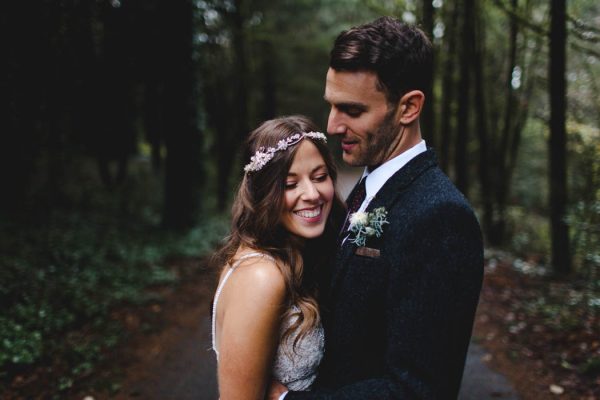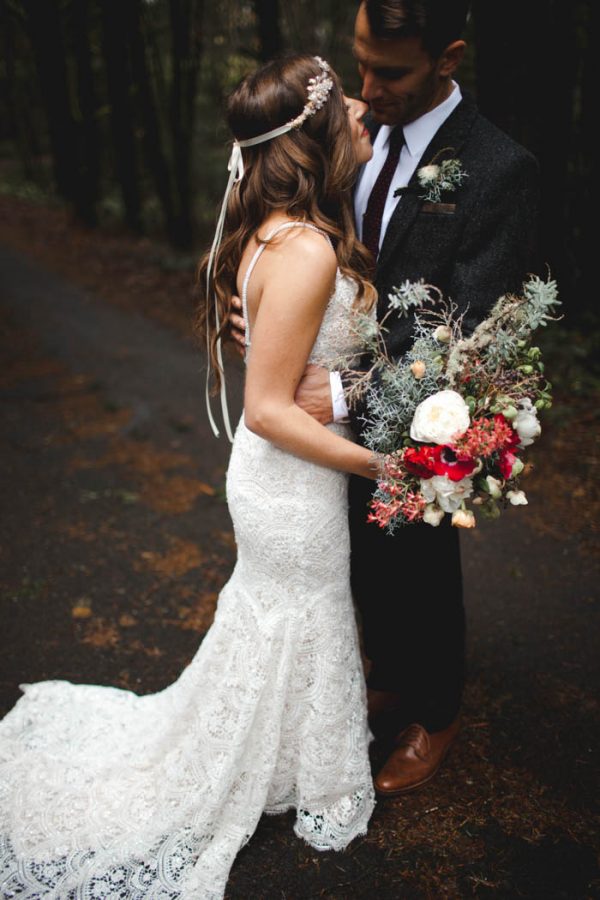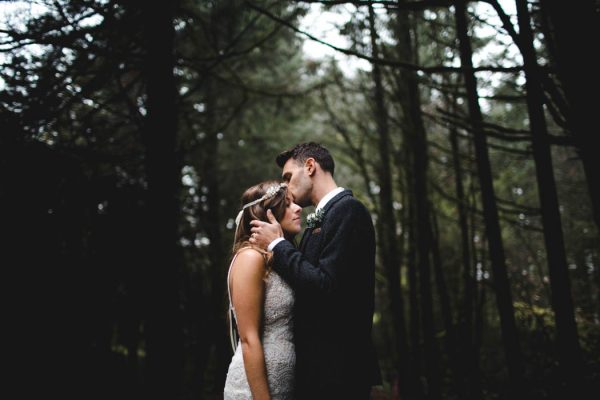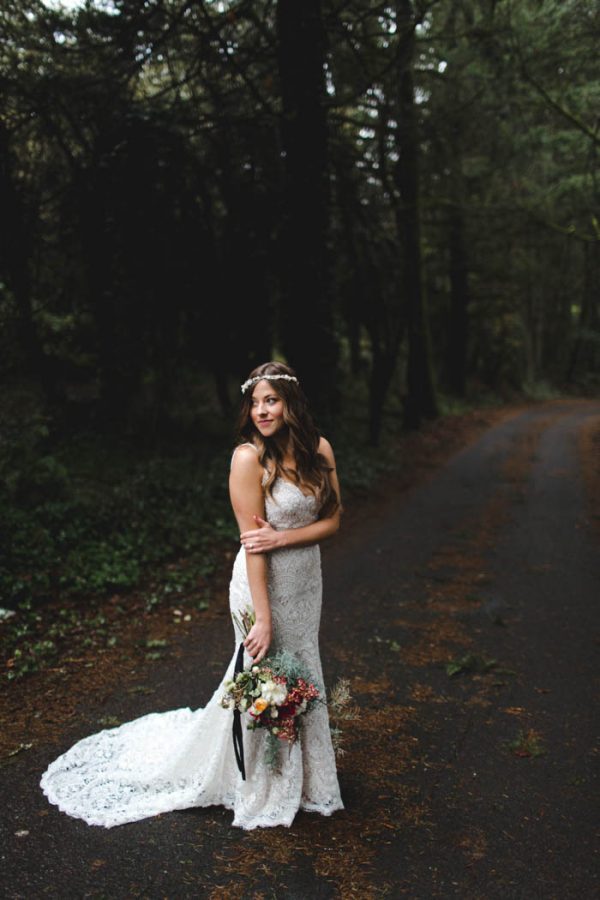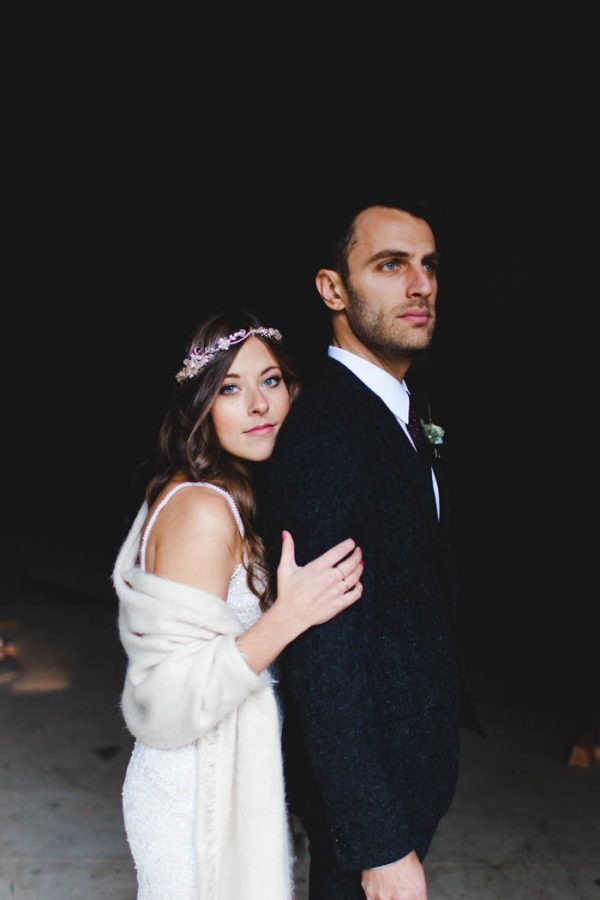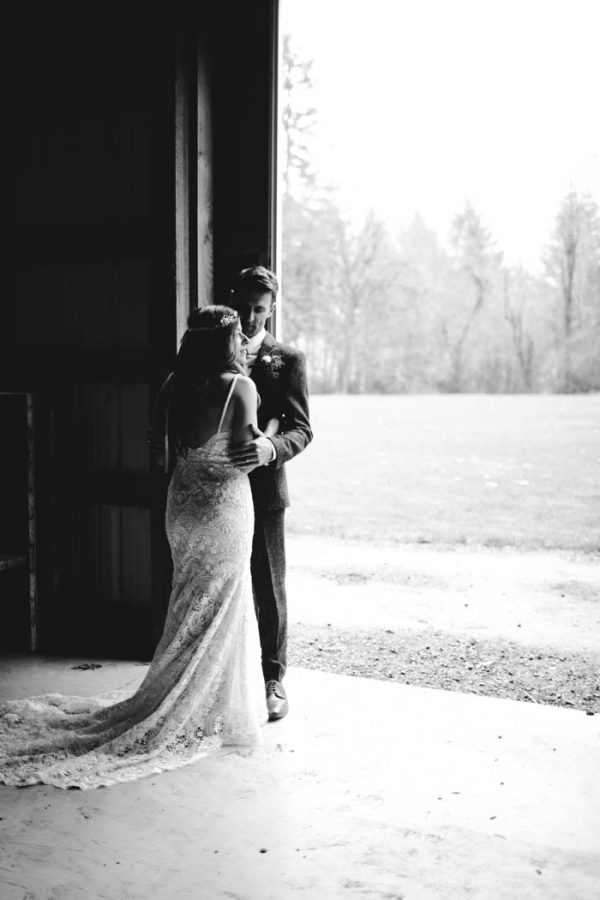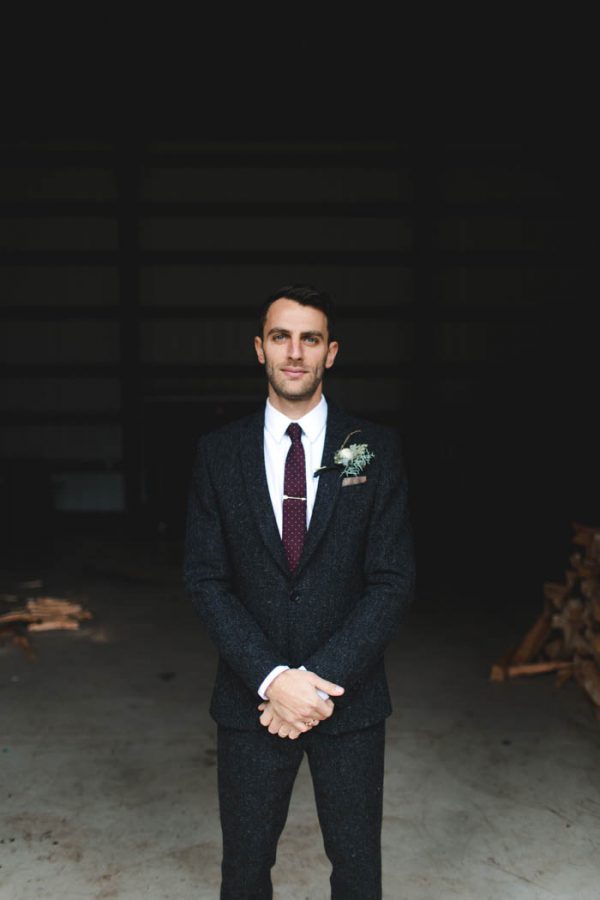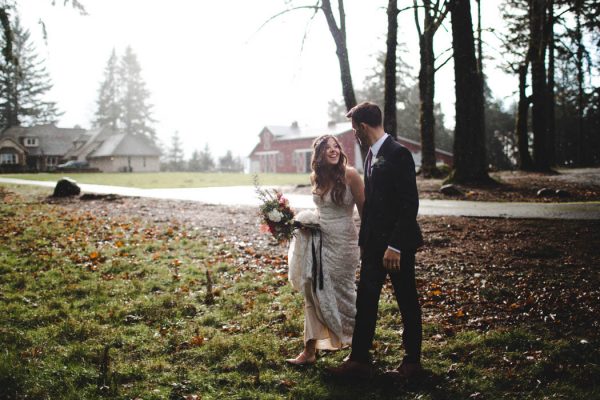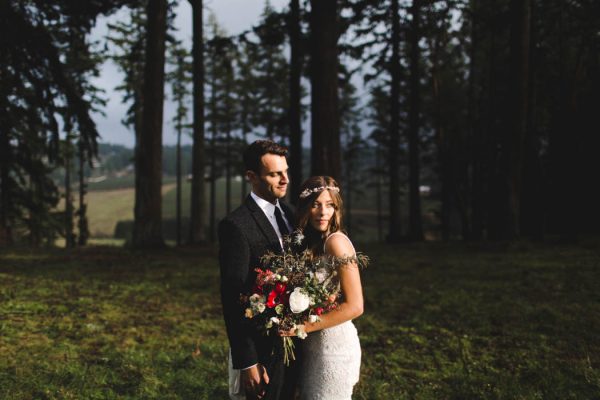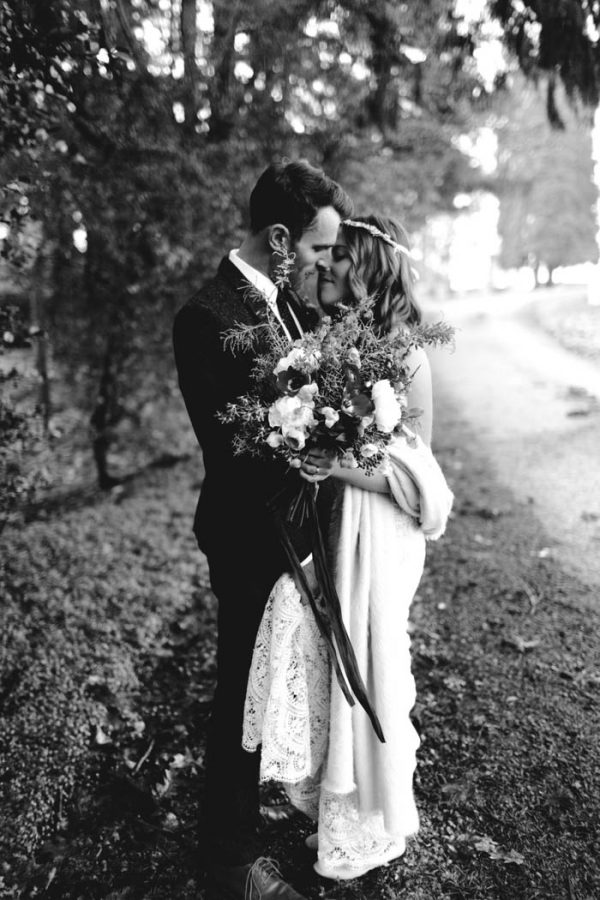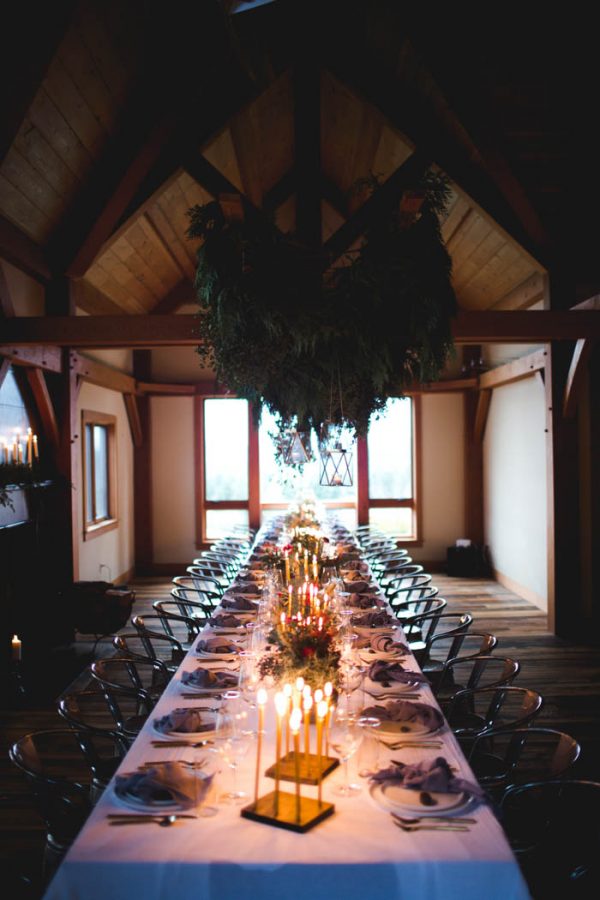 Since we only had 35 guests at our wedding, we wanted the dining experience to feel like a romantic dinner party. We had a fantastic local chef cook in our family's kitchen where all our guests could watch. It added a unique flair to the overall experience. For cocktail hour, the cooking team created the most insane charcuterie with pickled veggies and fish, as well as meats and cheese, perfectly coupled with sparkling Rose. This was followed by a family style feast of lamb and papas bravas for the main course. All of this was paired with wine that Colin and I handpicked at Cooper's Hall, a local restaurant in Portland. The meal ended with desserts made by one of my best friends. It was a meal we will never forget!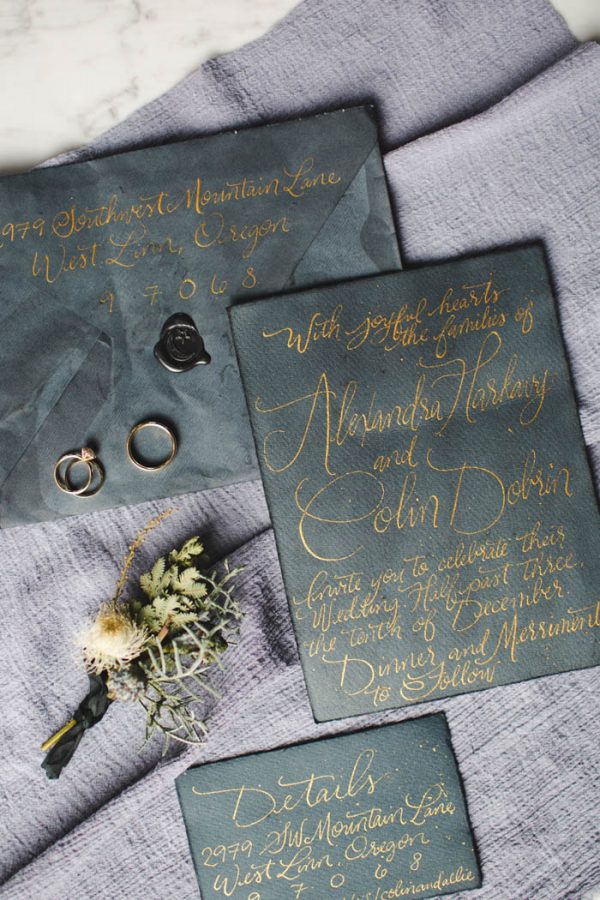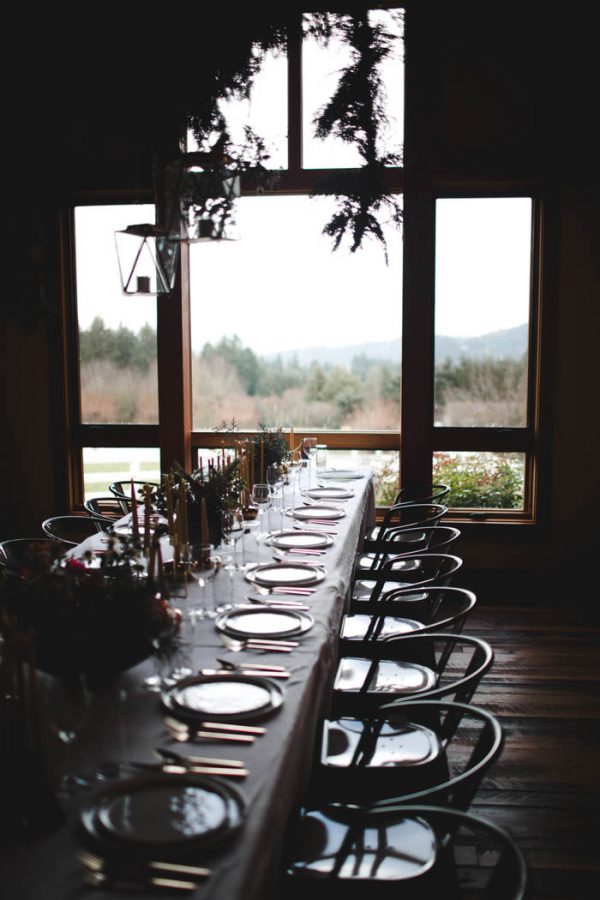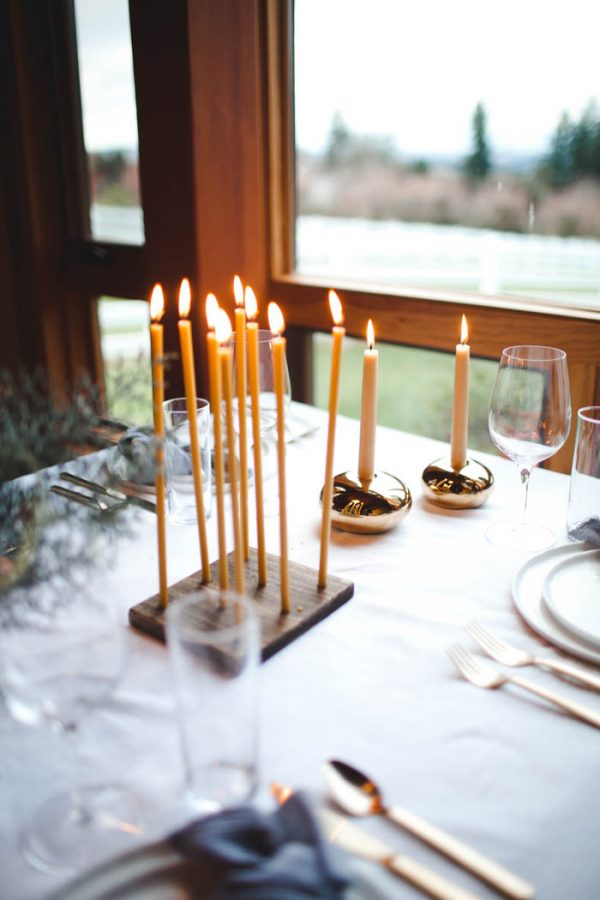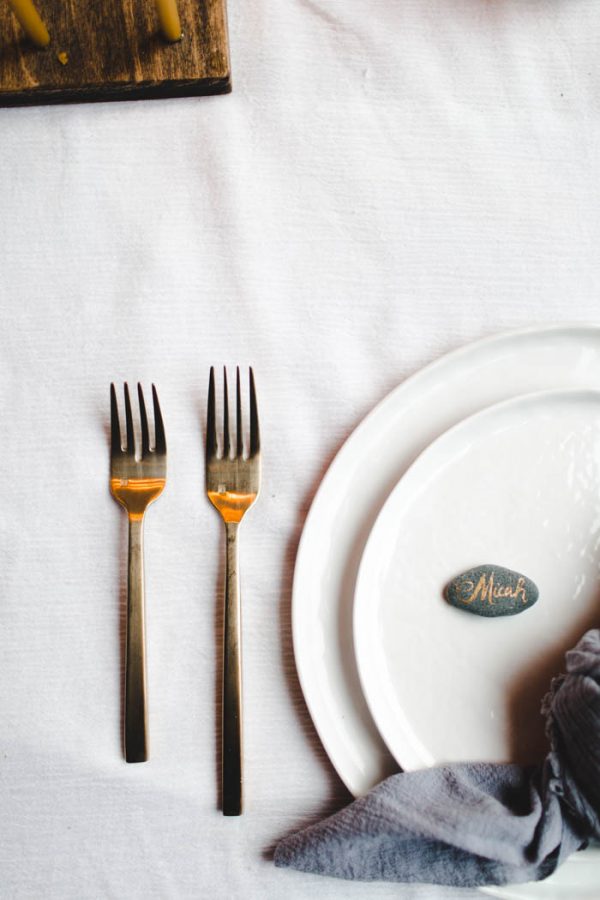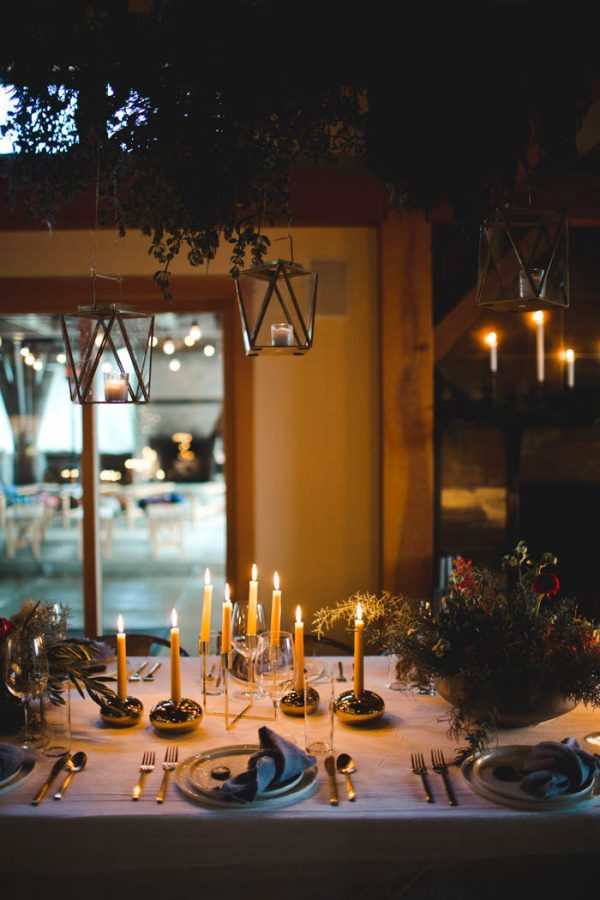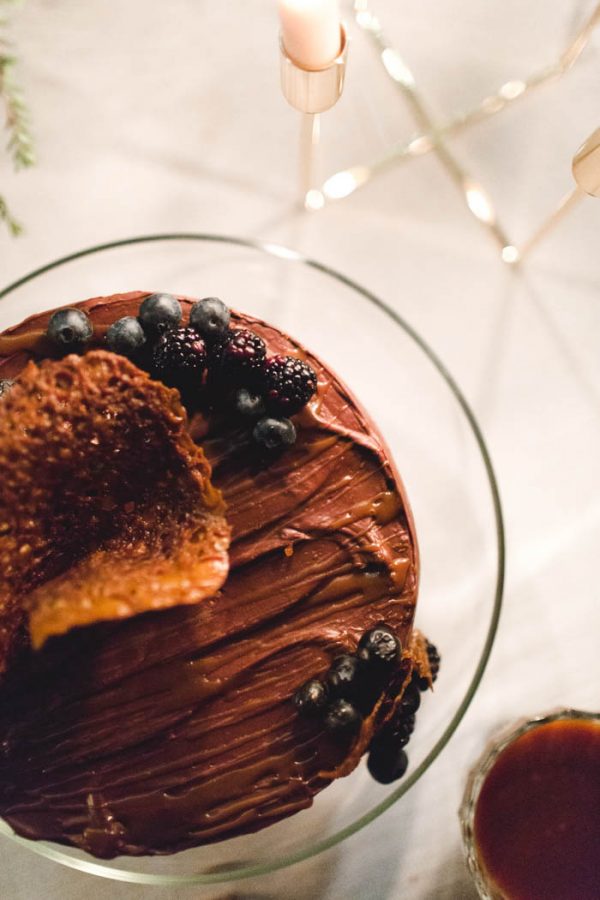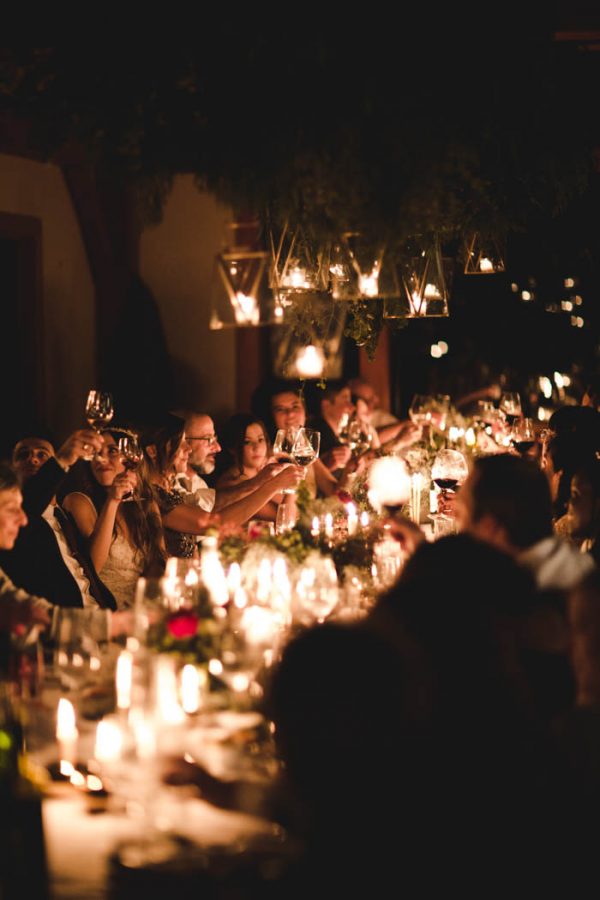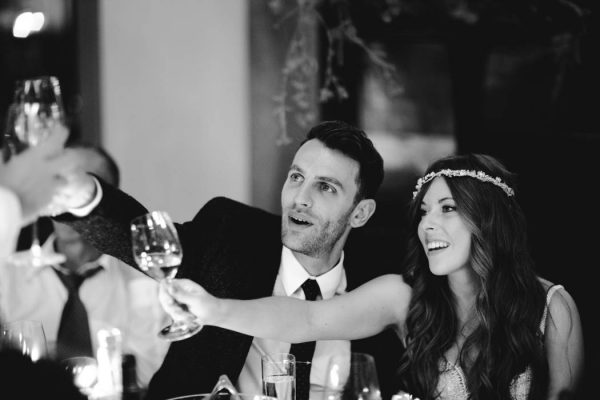 A heartfelt congratulations to Allie and Colin, and a big thanks to FSCHCO for sharing these incredible wedding photos with us! Love the idea of an intimate dinner party reception? Then you've got to see how Blake and Clayton put together their modern romantic dinner party wedding at The Ravington!