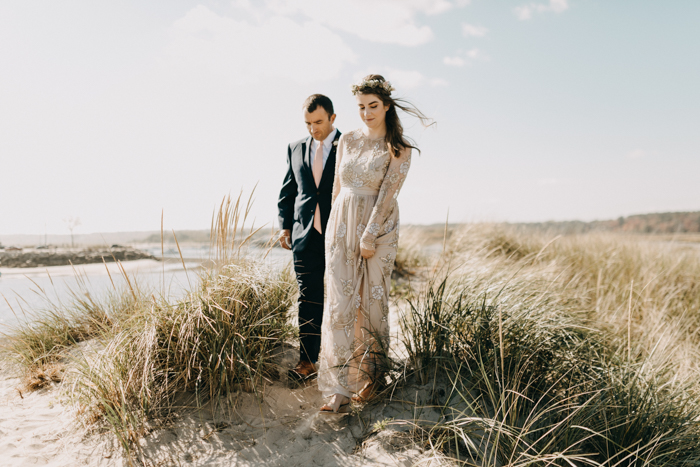 Set near the coast of Maine, Heather and Chris' wedding at The Wells Reserve at Laudholm Farm was the epitome of romance with a healthy dose of rustic charm. For a free-spirited vibe, the couple chose organic florals arranged by Emily Herzig Floral Studio, set up their ceremony outdoors, and opted for a soft palette of pink, ivory, and sage combined with hints of autumnal orange, red, and brown. Their rustic-inspired reception took place inside a tent that was decked out with twinkle lights, grapevine balls, farm tables, garlands, and cozy seating. In keeping with the free-spirited vibe, Heather wore a stunning and non-traditional beaded BHLDN gown, which looked beautiful not only with the feel of the wedding but against the natural landscape in all of these photos captured by Emily Delamater Photography.
The Couple:
Heather and Chris
The Wedding:
The Wells Reserve at Laudholm Farm, Wells, Maine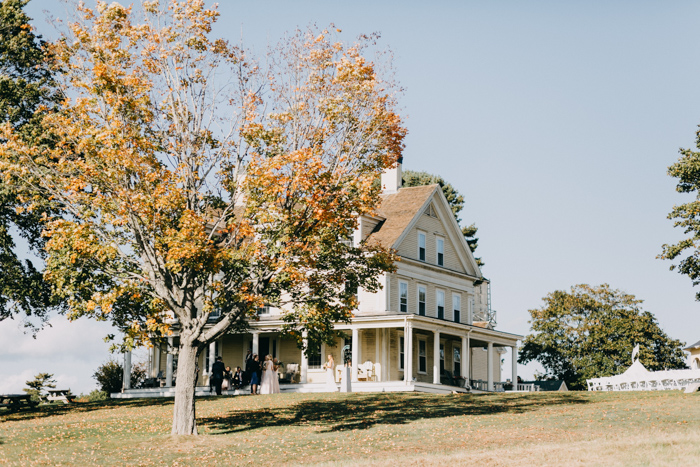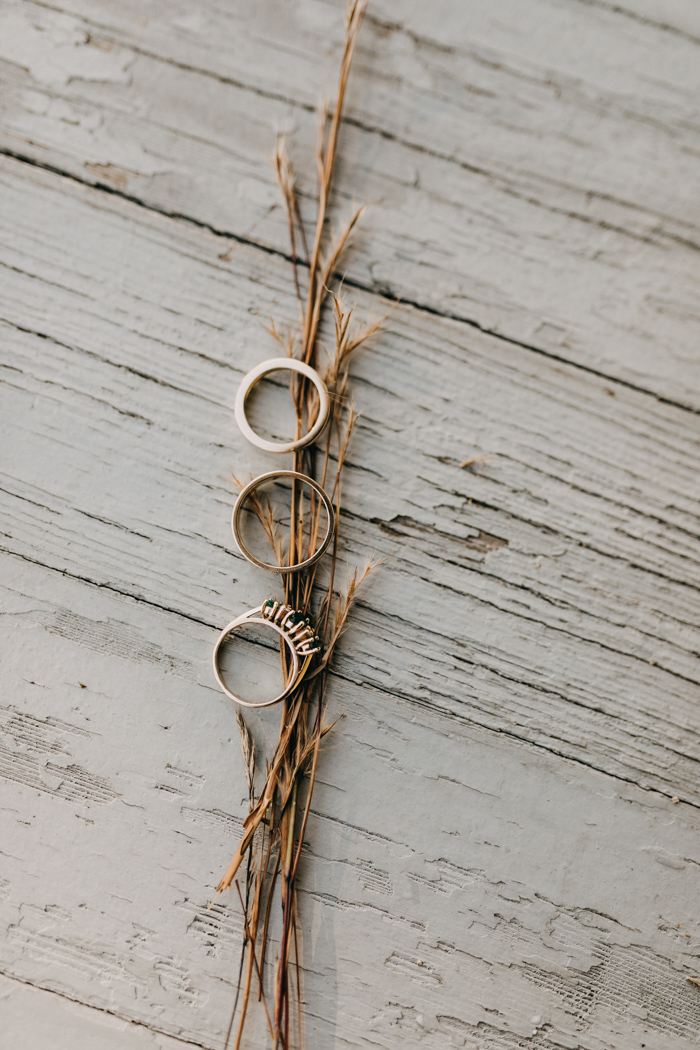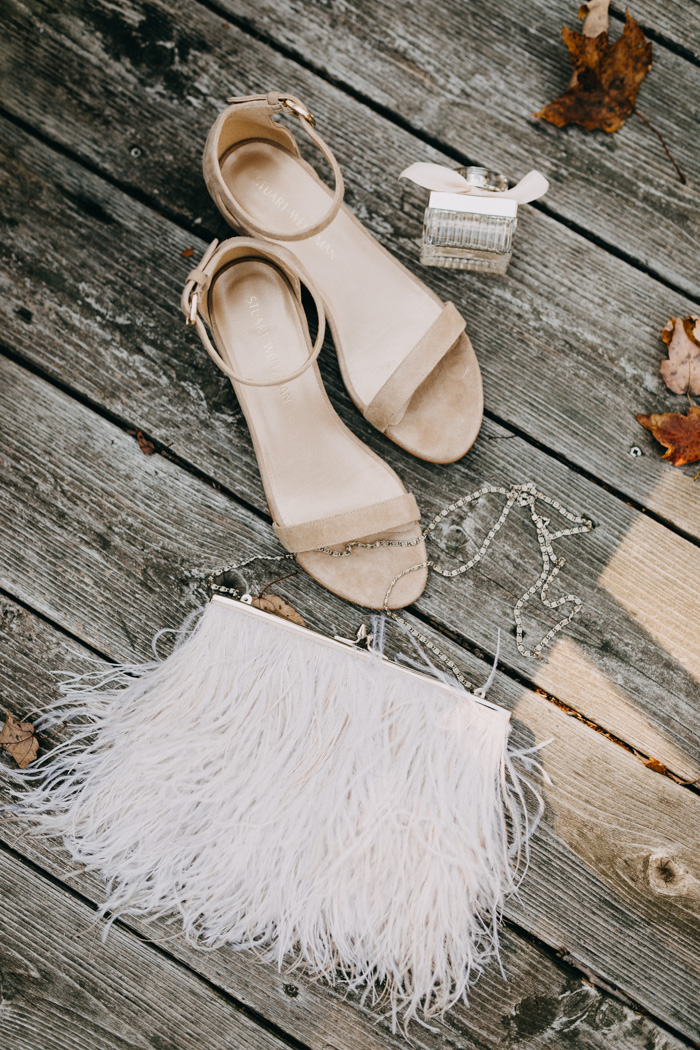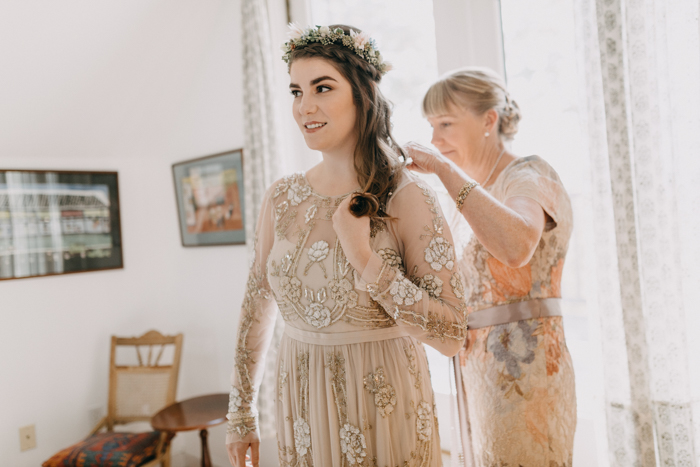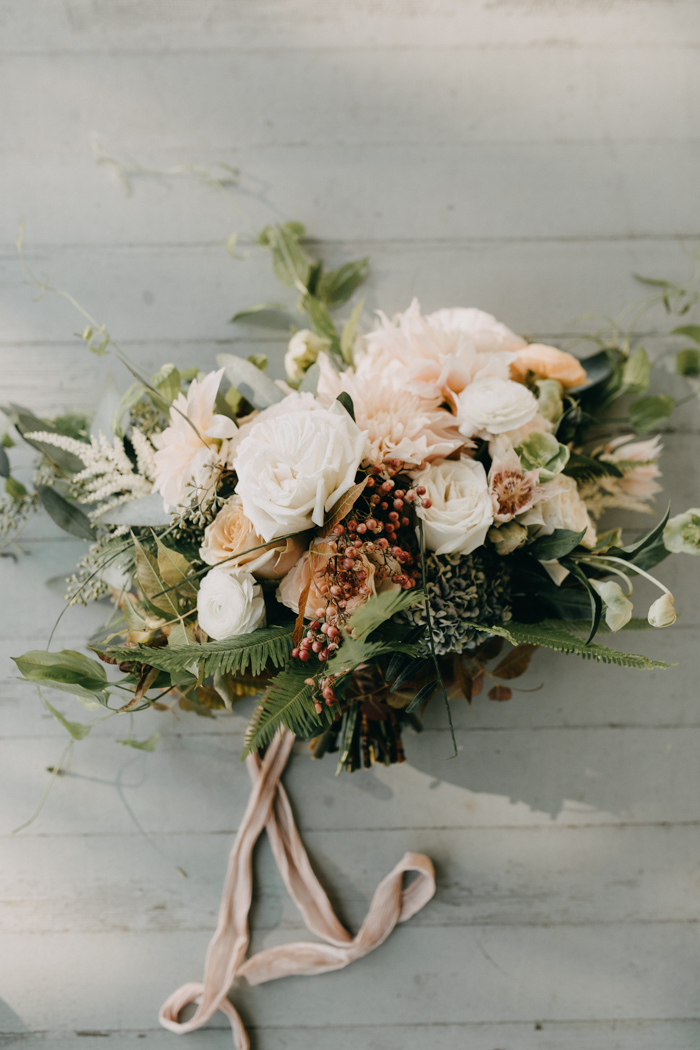 Our venue, The Wells Reserve at Laudholm Farm, was a place that I could walk to from my parents' house growing up. It was a place that we could go on nature walks to, sled rides to and from, and even look out from the property and see where I grew up. It is a place that is so special and near and dear to myself and my family. Recently after Chris and I got engaged, I took him up to Lauldholm Farm for a nature walk and we emerged out of the woods and he looked at me and said, "We should get married here." I had always had Laudholm on my mind as a venue and knew at that moment that it was meant to be.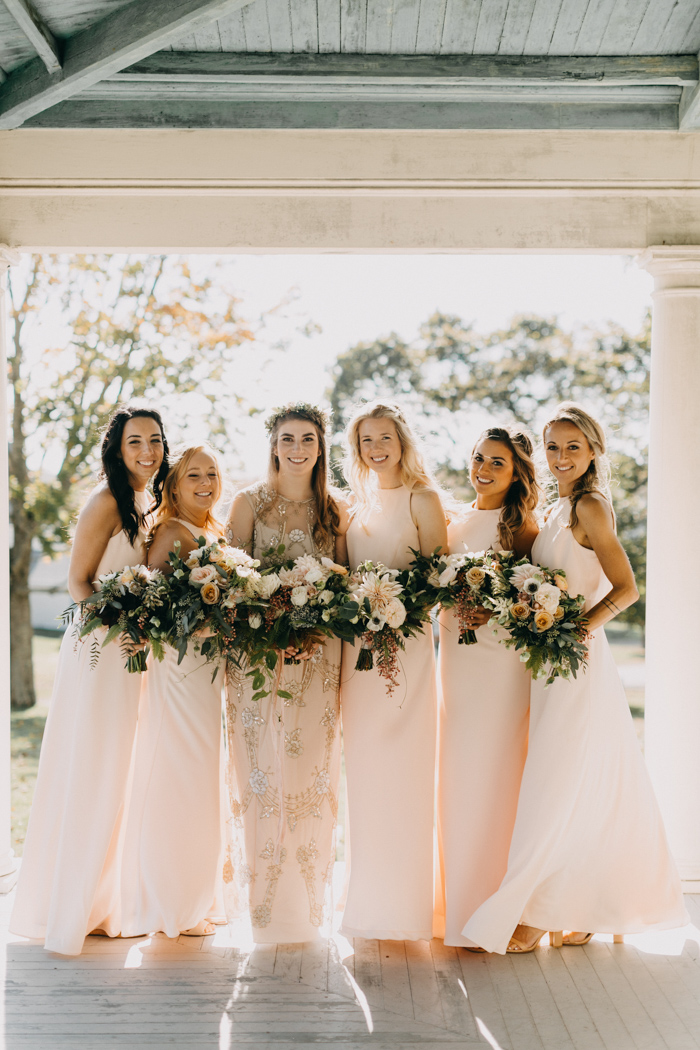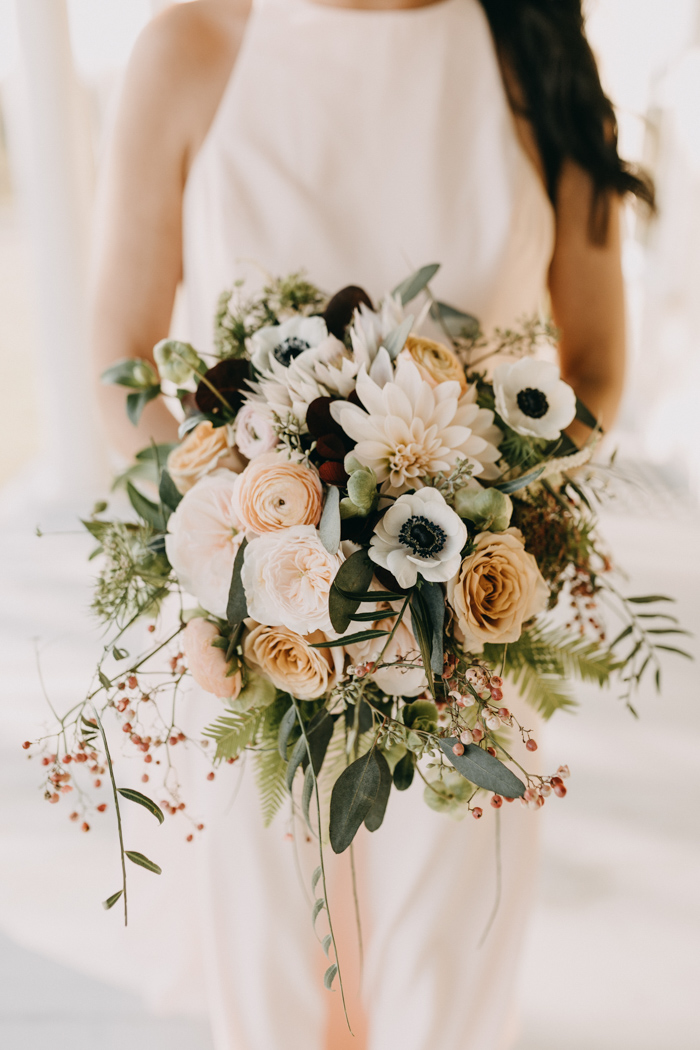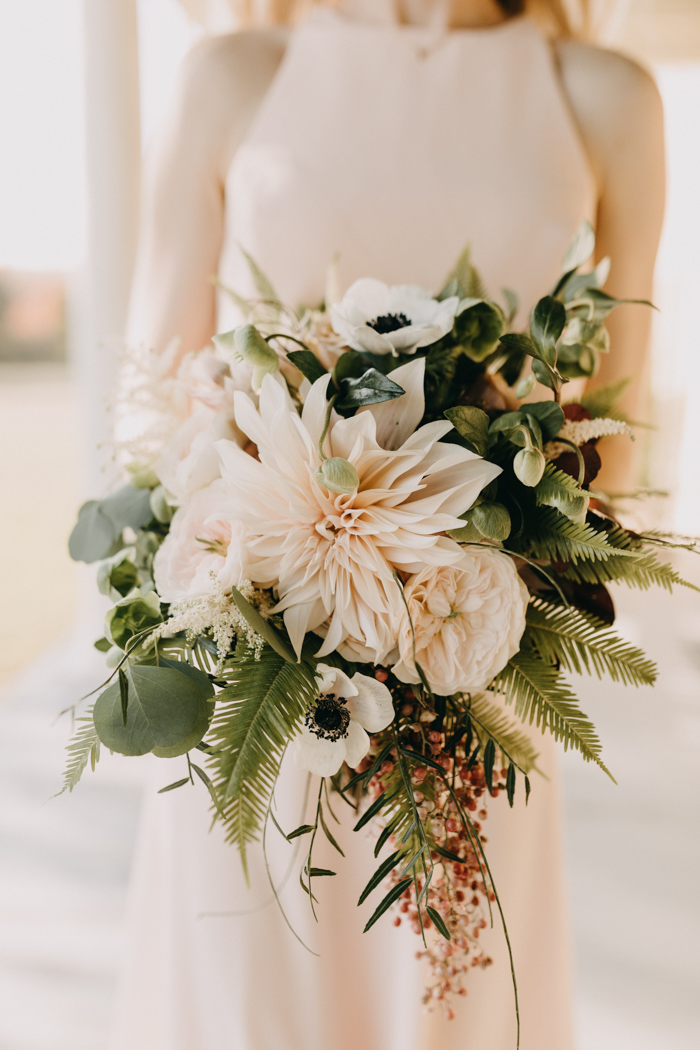 We not only wanted our wedding to be a reflection of who we are as individuals and as a couple, but to focus it on our family and friends who helped shape us into who we are today. It was so important for us to ensure that our guests were having the best possible time and that they were able to come and fully enjoy the celebration. We really wanted to make sure the day was filled with our favorite things as well: special details, an abundance of flowers, great music, dancing, delicious desserts, and the coast.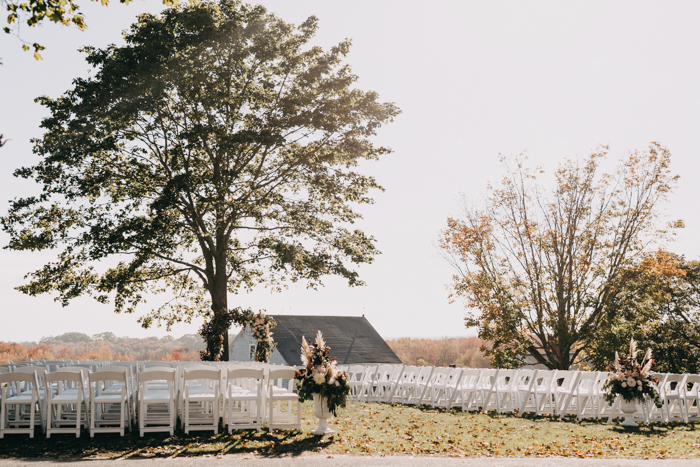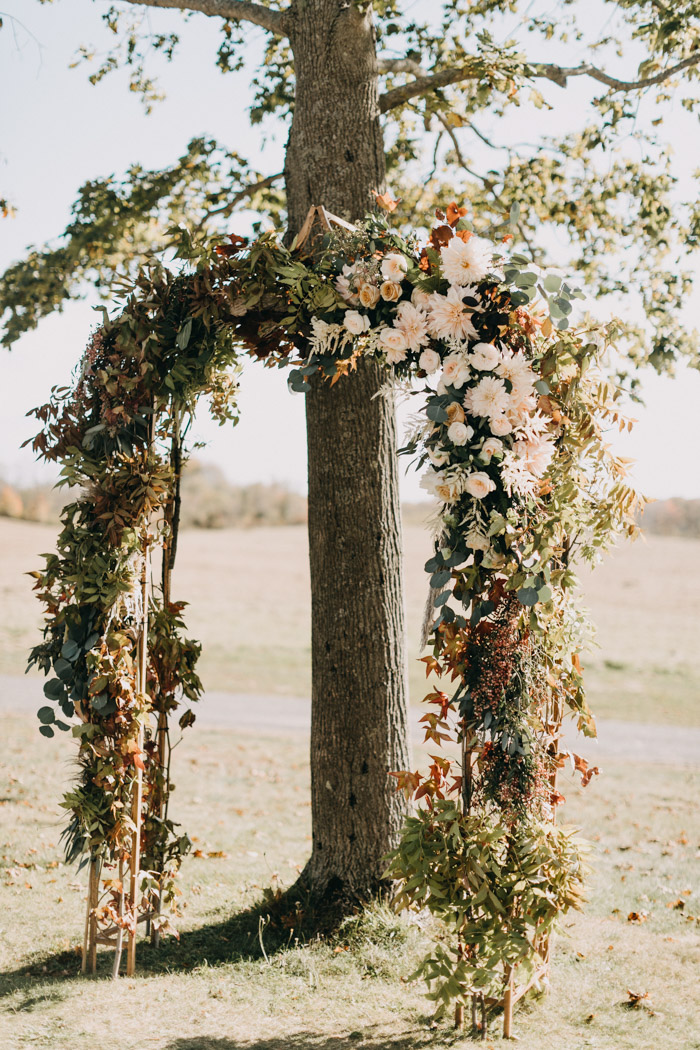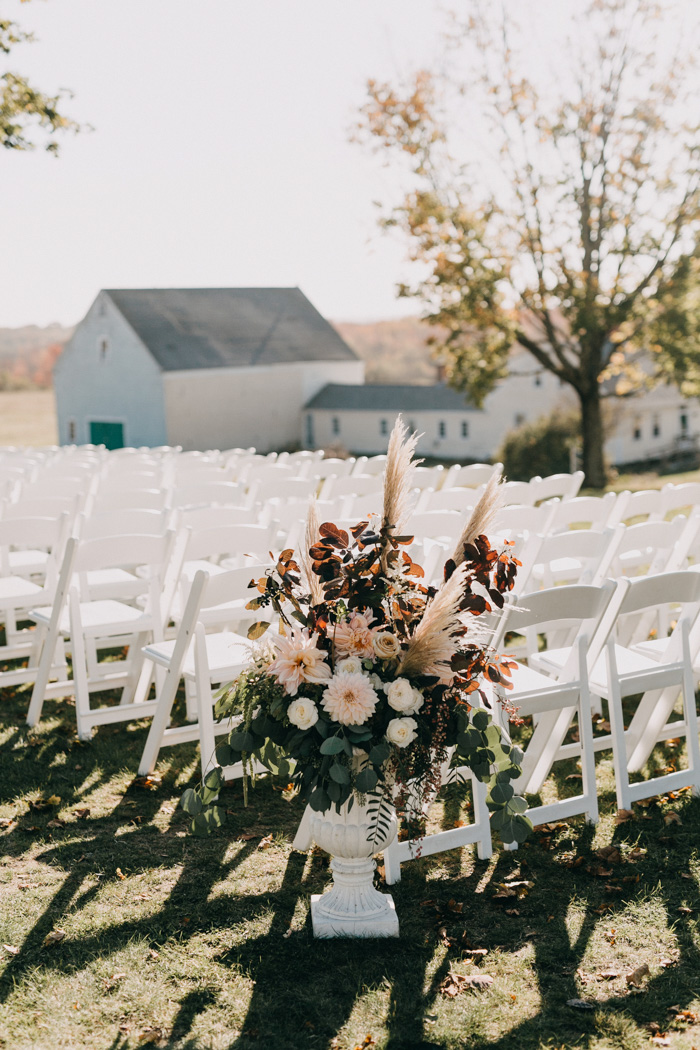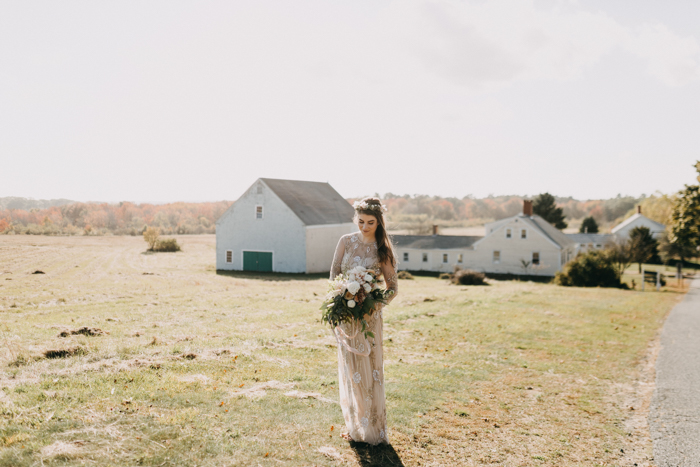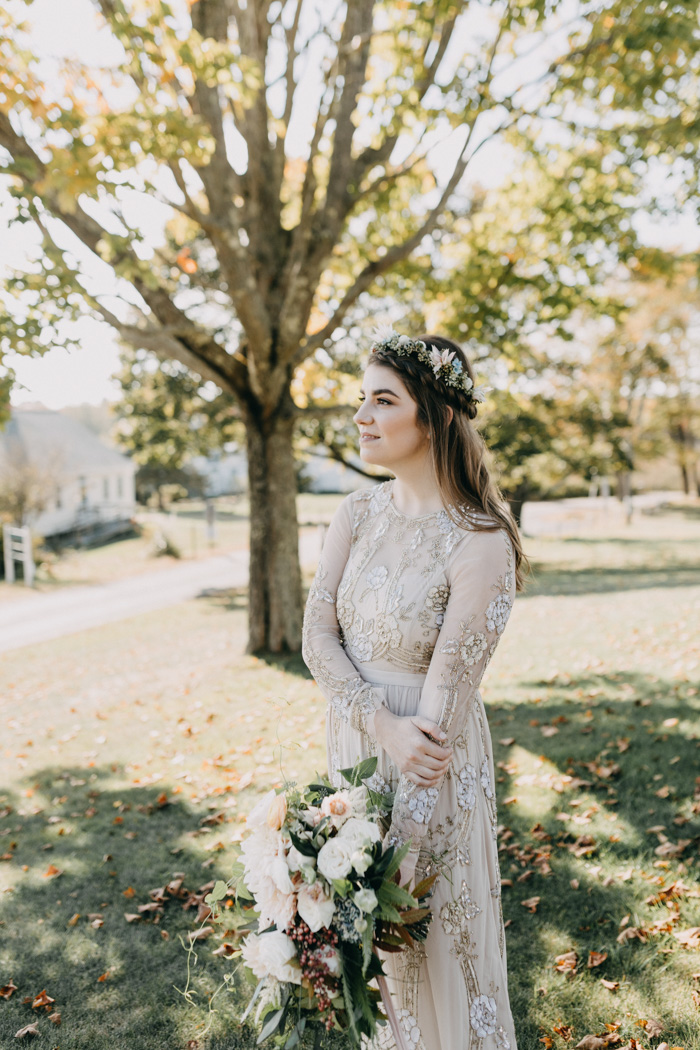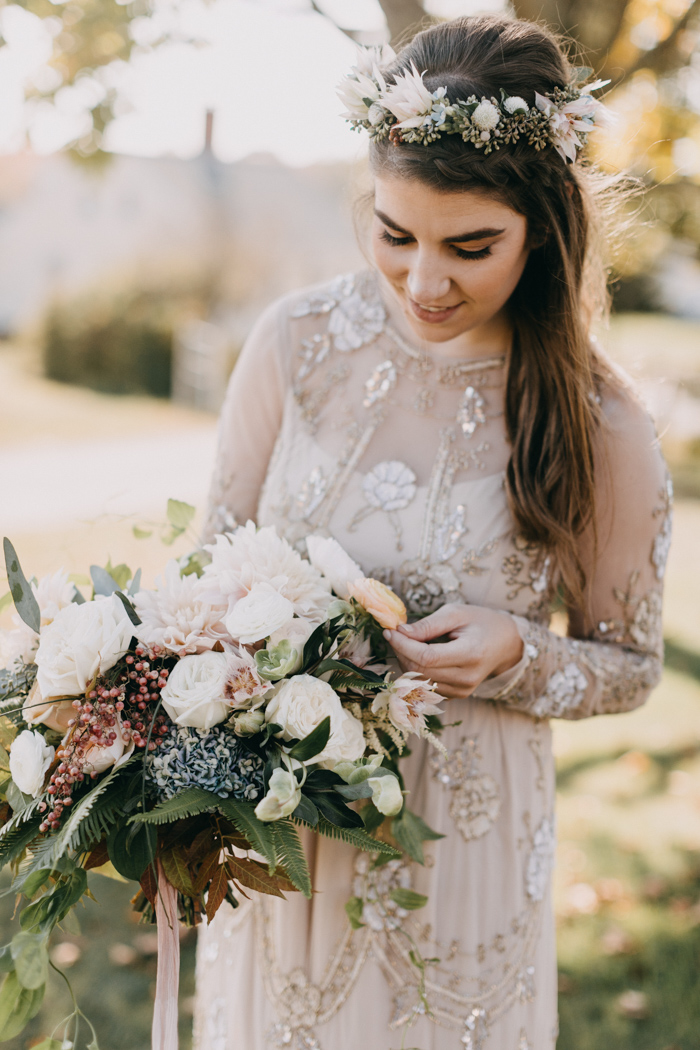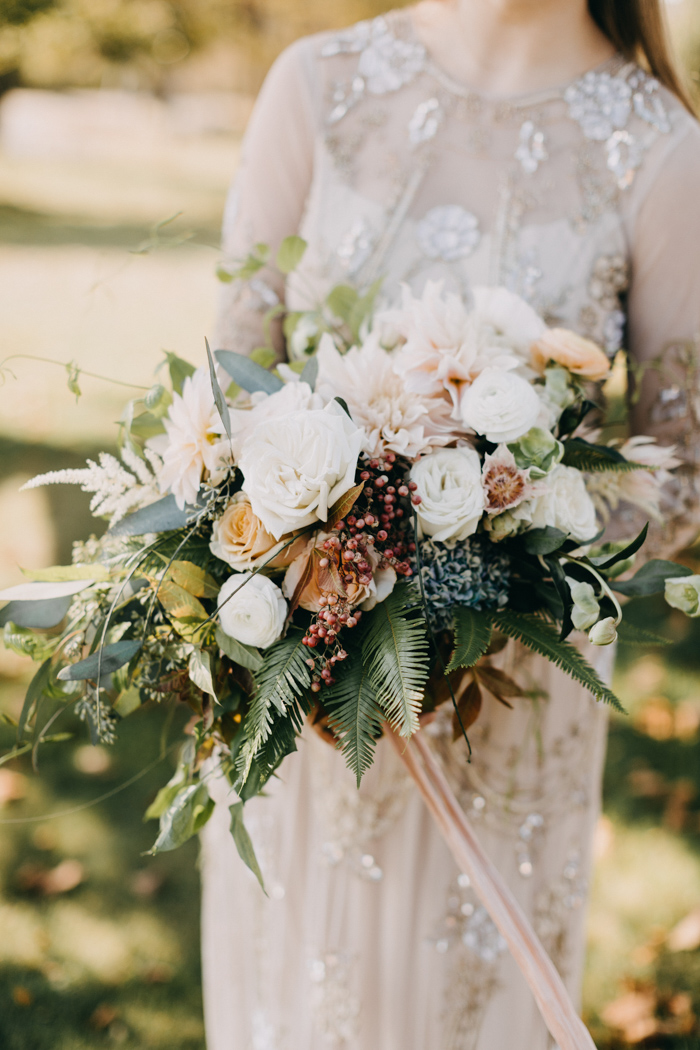 Wedding Day advice: Be sure to take a moment for just you and your husband to be together and be in love just the two of you on this wildly exciting day. Also, take a moment to look around at all the wonderful, loving people who are there to celebrate you!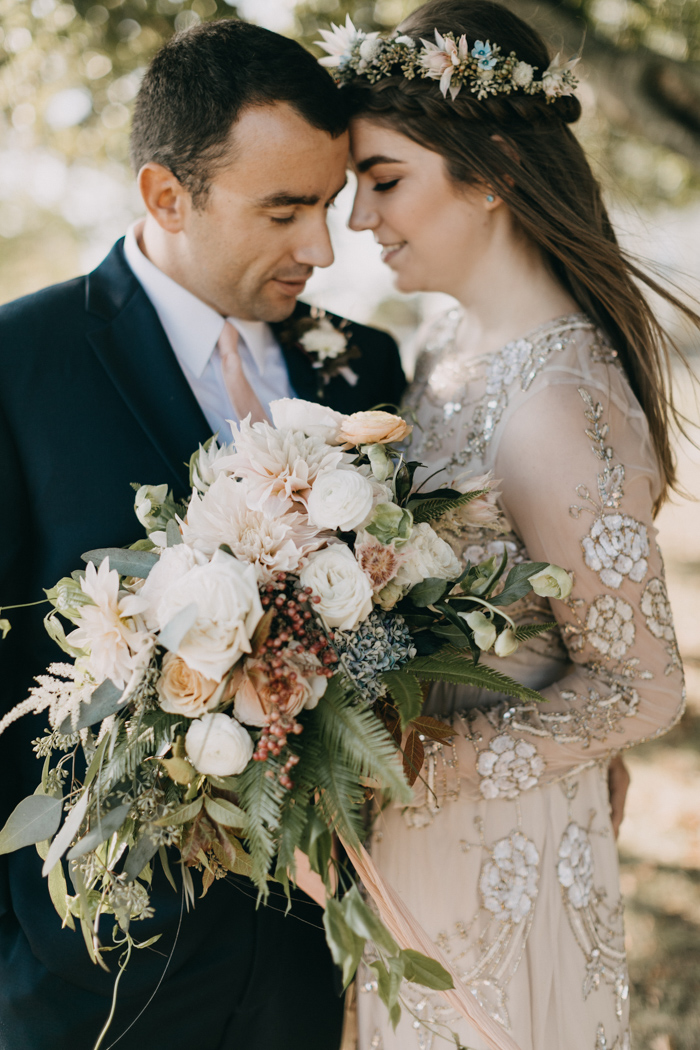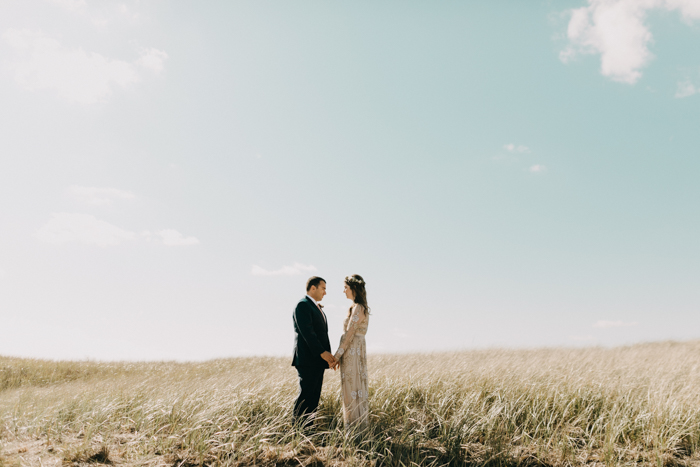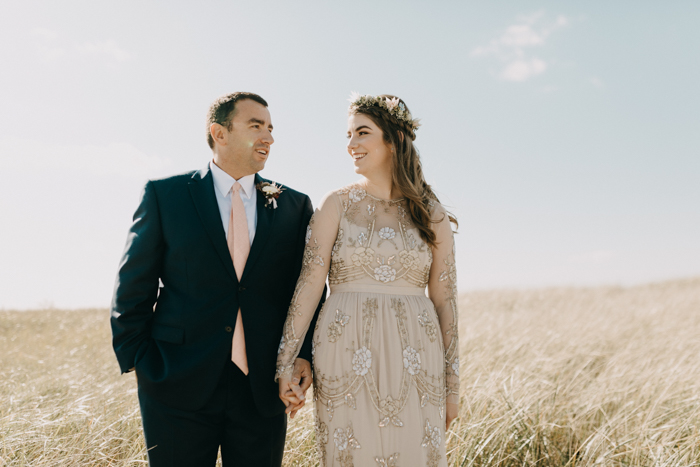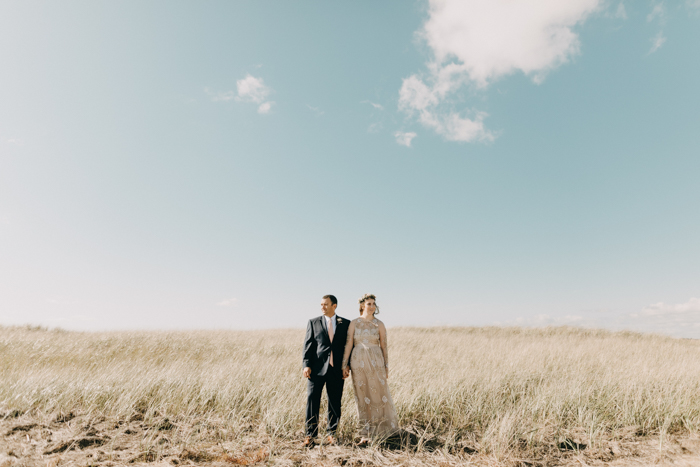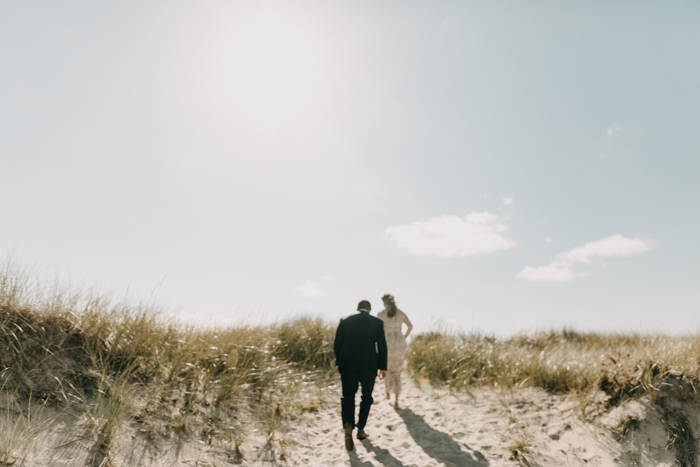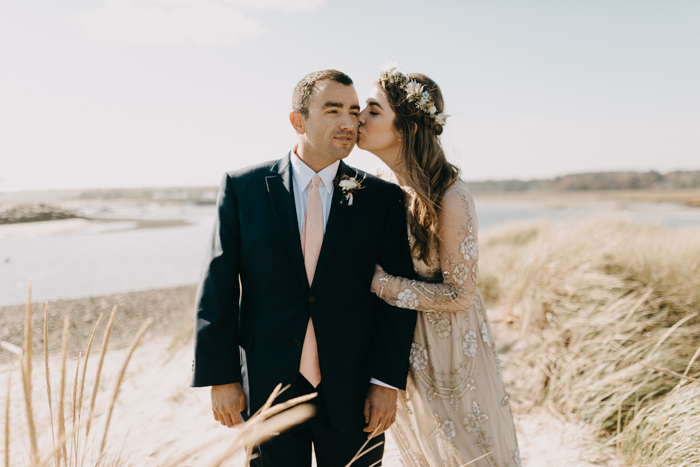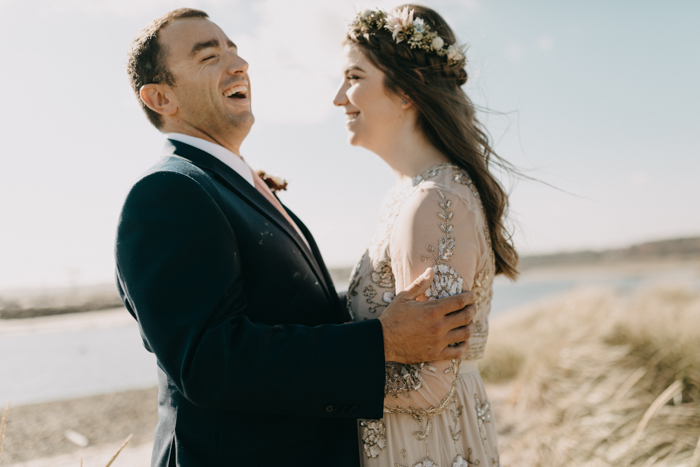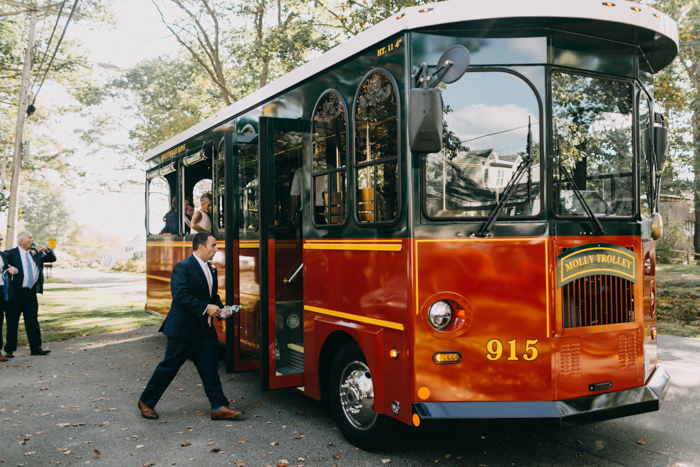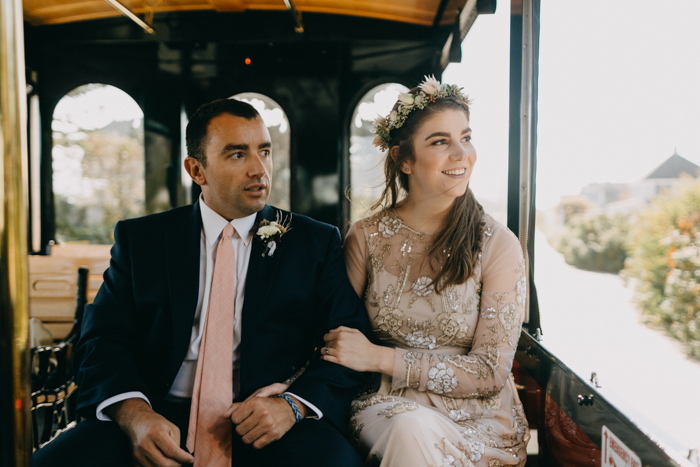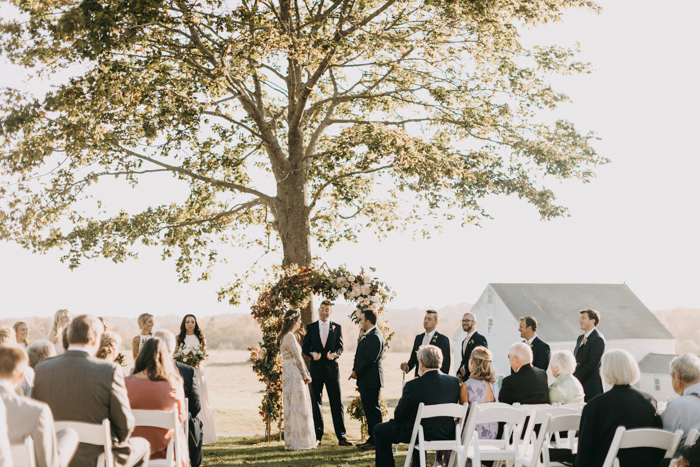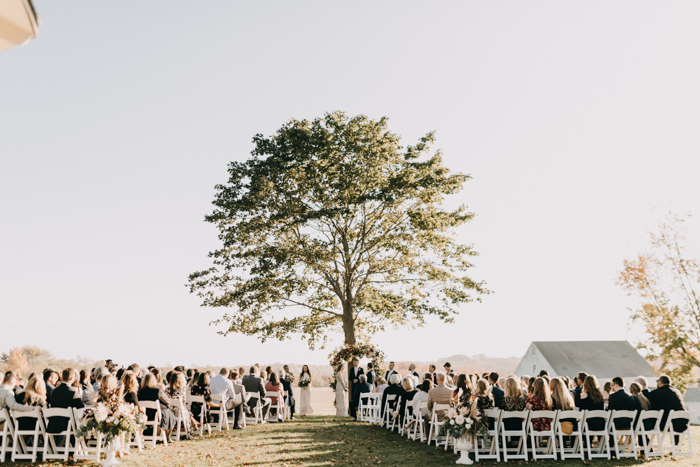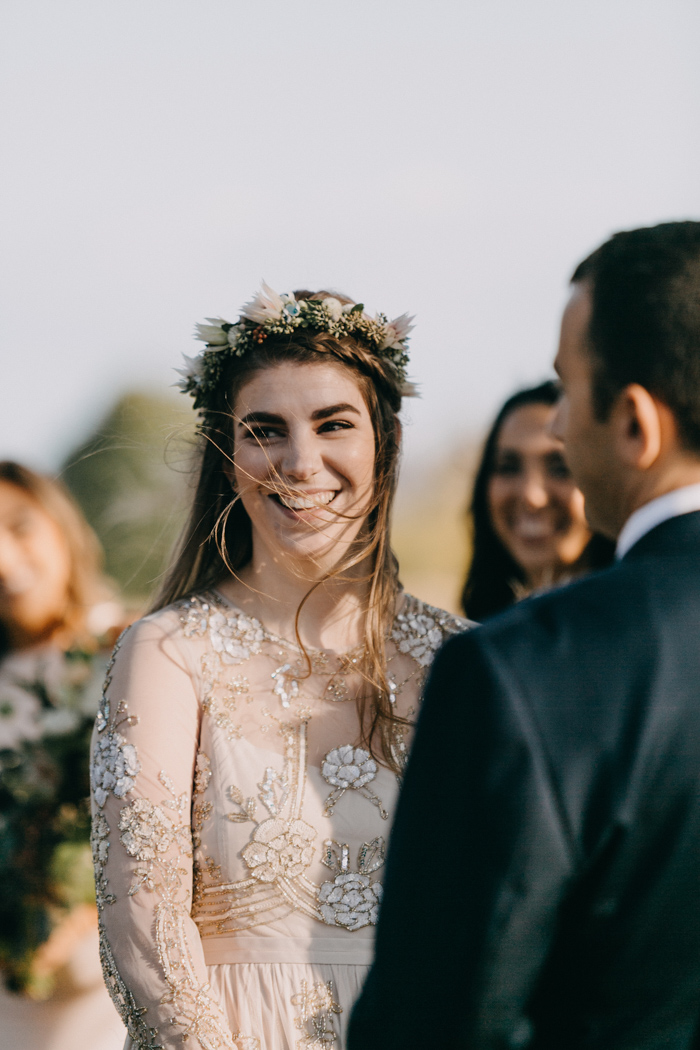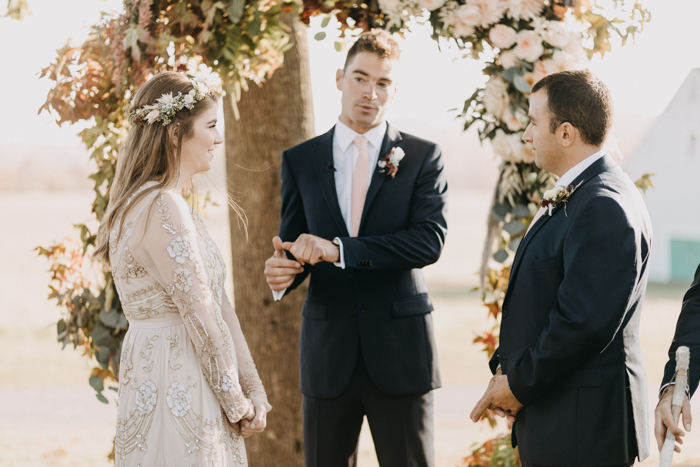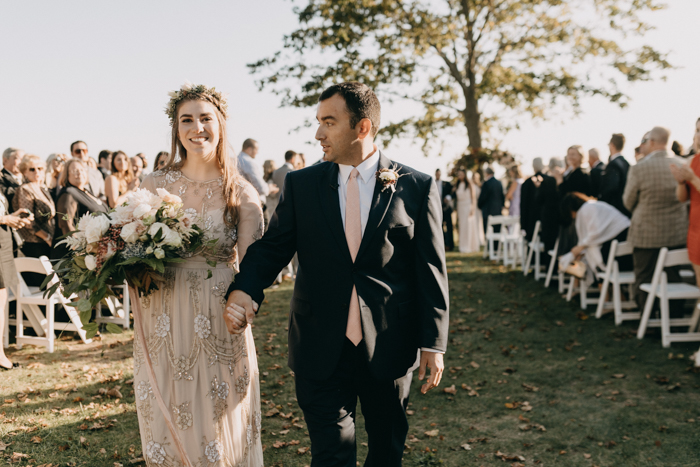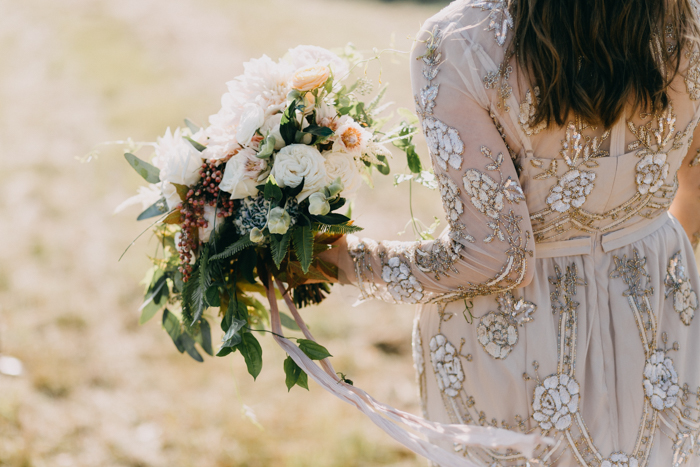 The best planning advice I can give is to enjoy every moment! Don't get overwhelmed by the small (or big) things, because at the end of the day, the most important thing is that you are marrying your best friend surrounded by all your loved ones. And make sure your rain plan is as good as your good weather plan!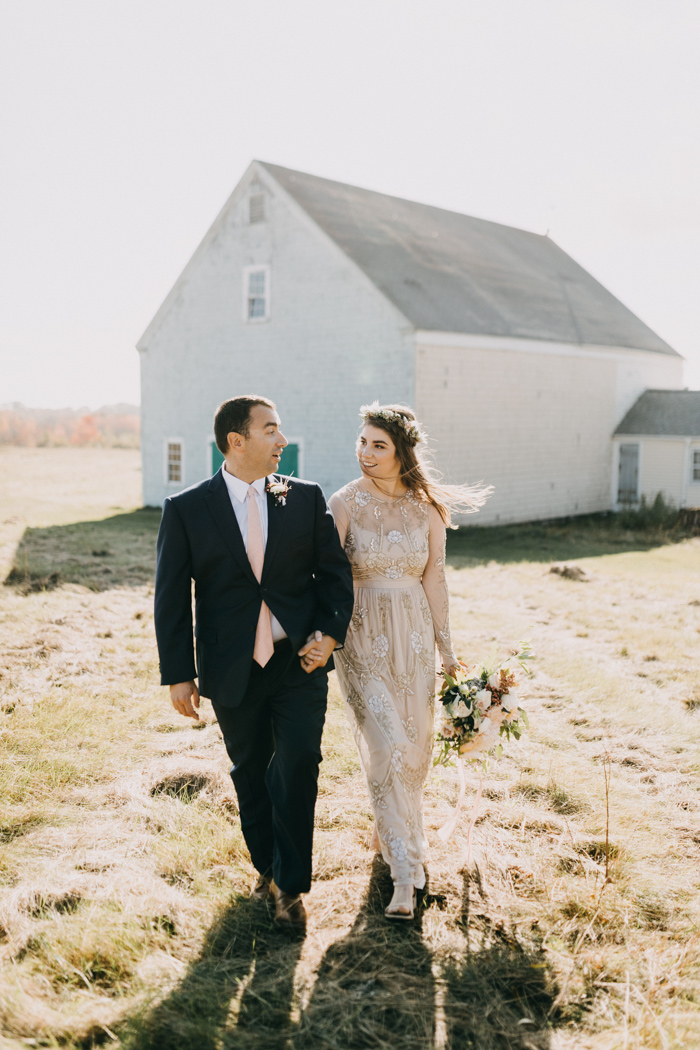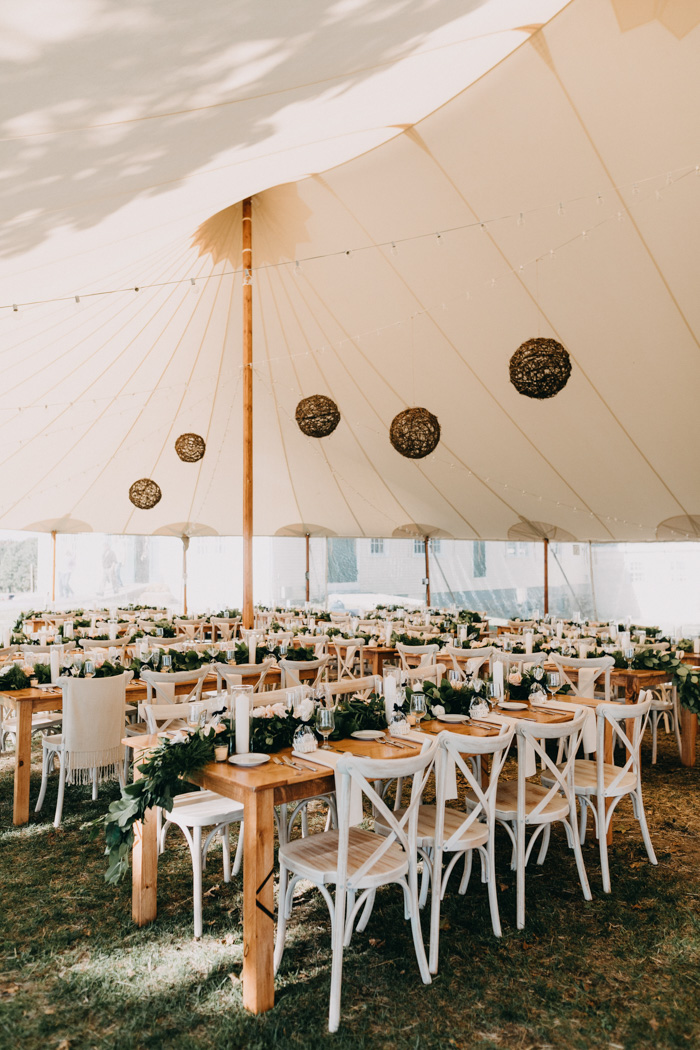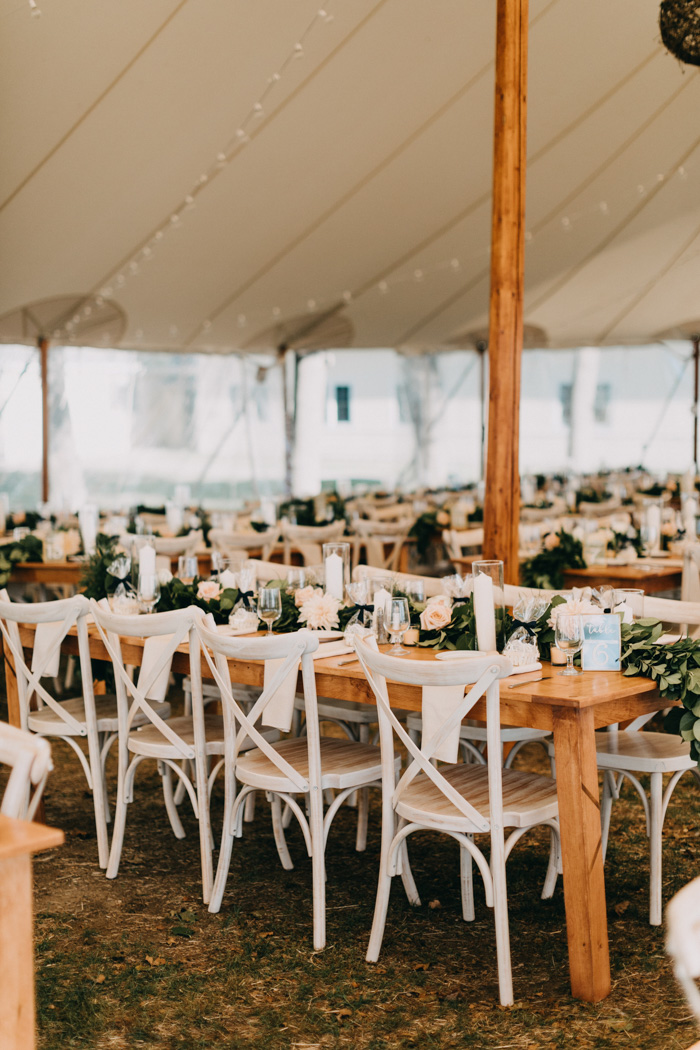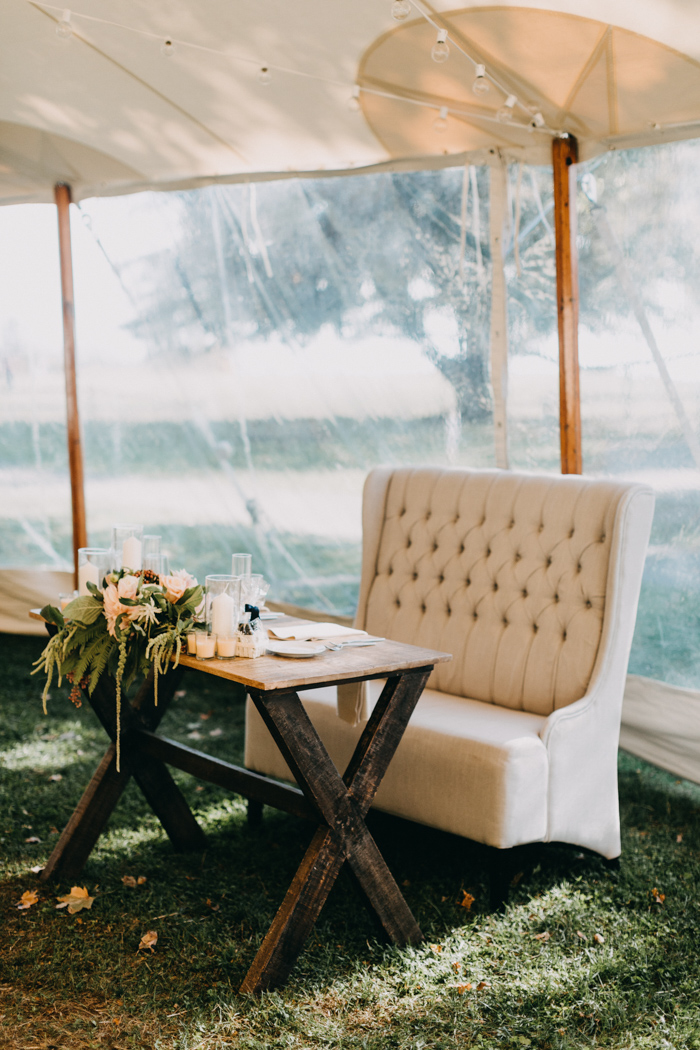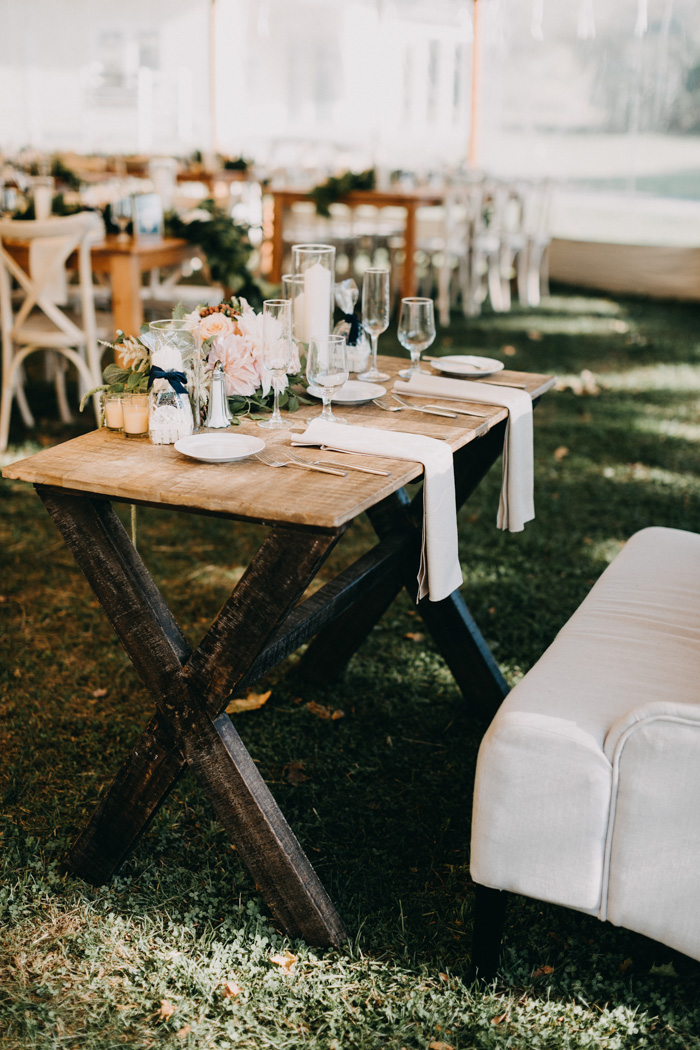 I love a good DIY project and am constantly creating, so I was so excited to really put my own personal touches on our big day. I had some help from my mom, dad, and wonderful sister-in-law to create some of my favorite personalized moments. My mom helped me create our seating charts which were made from old frames backed with a vintage map of the coast of Maine. Another favorite moment was our two "directional" signs. One consisted of important locations to Chris and me; places we had grown up, lived together, even a popular fishing spot.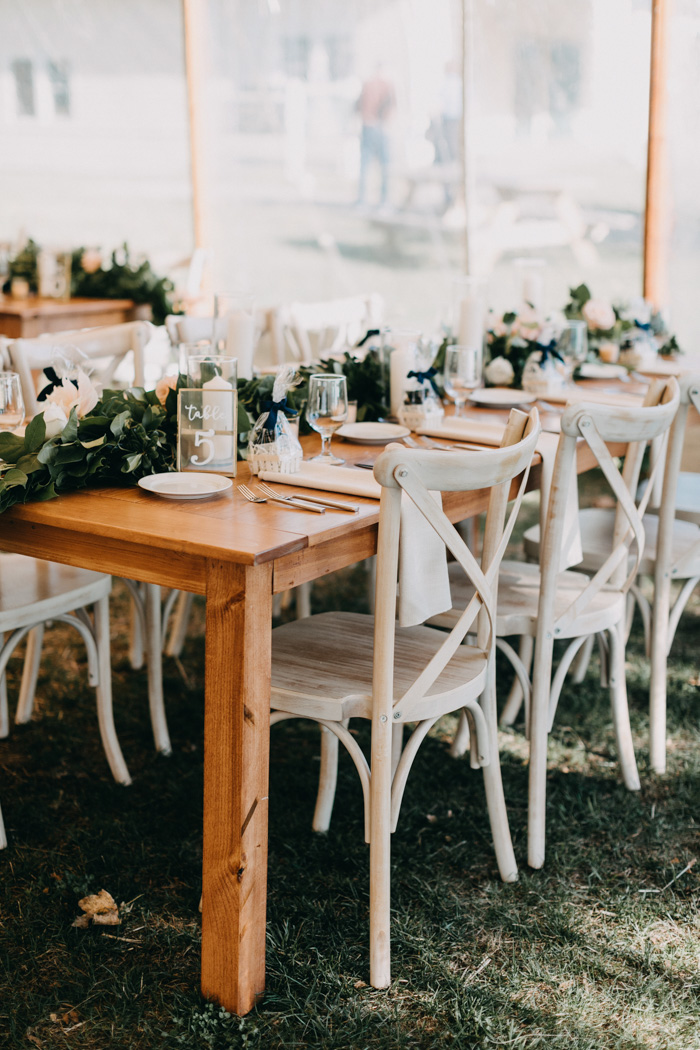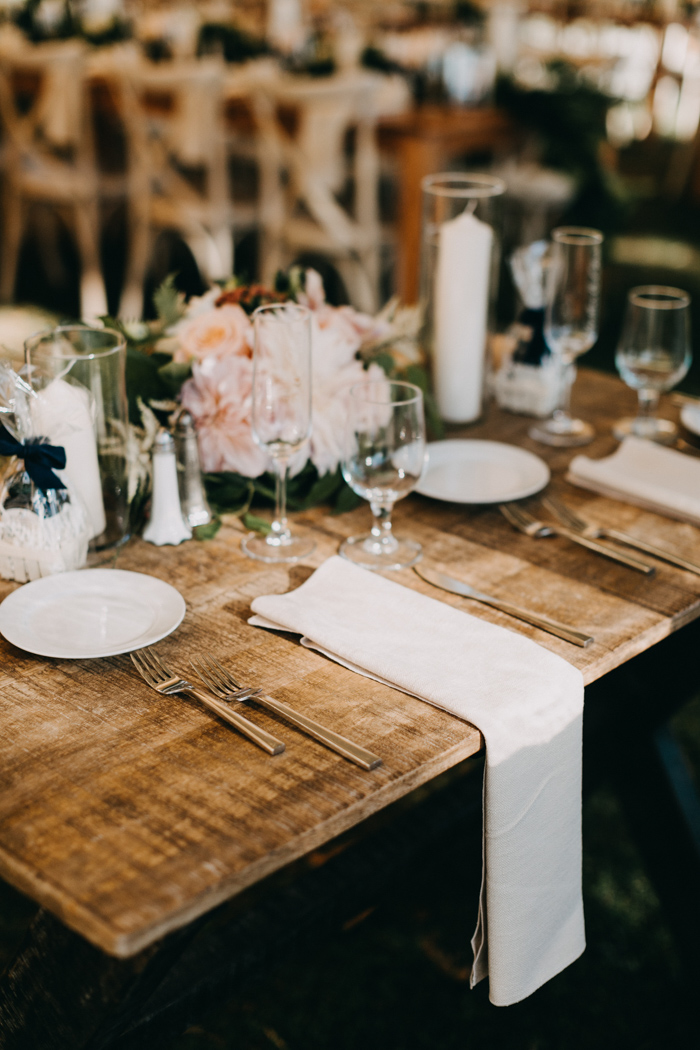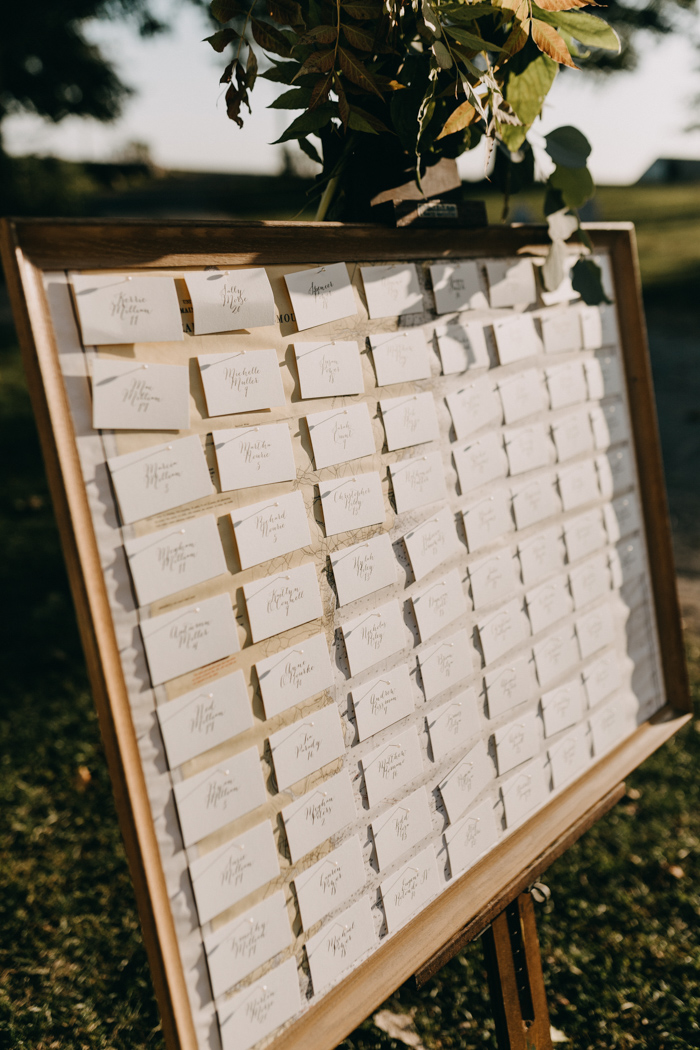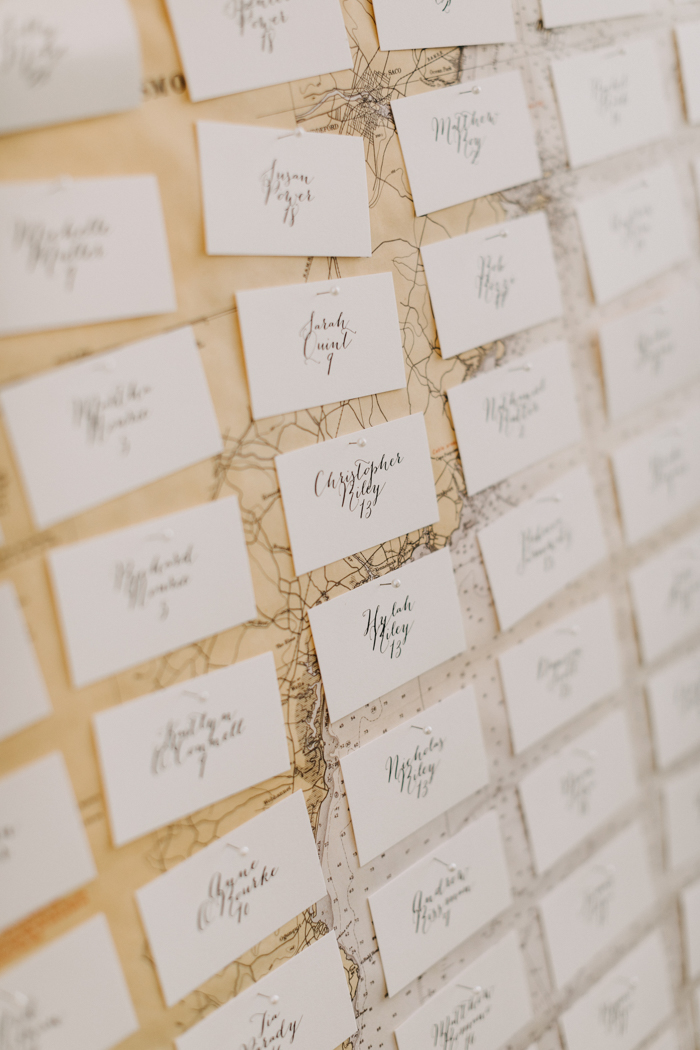 Chris' younger brother, Ben, our Best Man, had been in the middle of a courageous fight with brain cancer at the time of our wedding. He delivered the most outstanding, belly laughing, tears streaming speech and had the whole crowd nearly falling out of their chairs. He recently passed away, and this continues to be one of our happiest and most favorite memories of him ever. Luckily a family member thought to catch the whole toast on video, so we can watch it and reminisce on that treasured moment forever.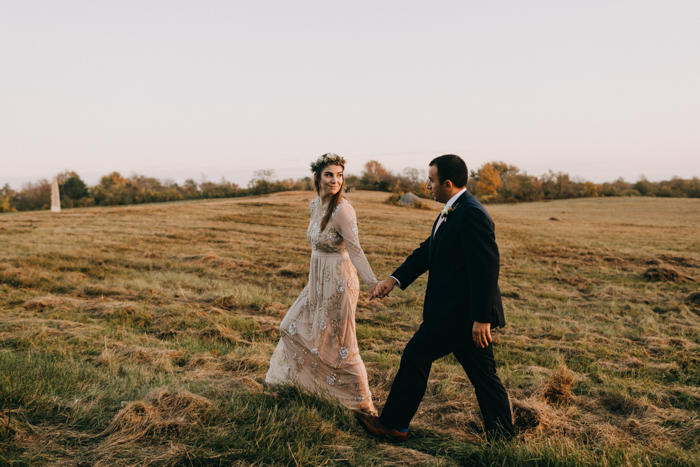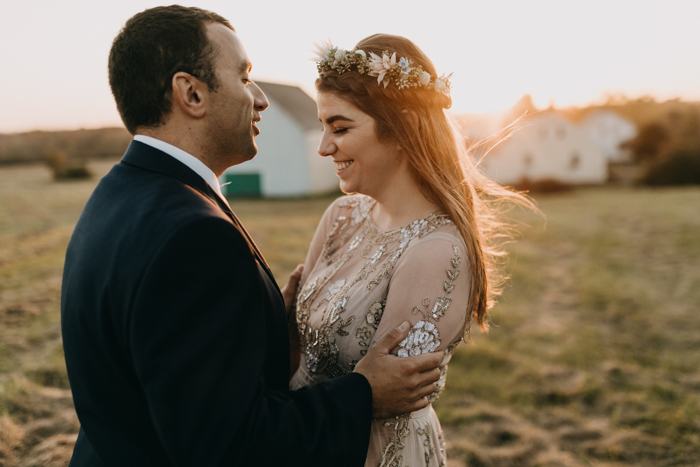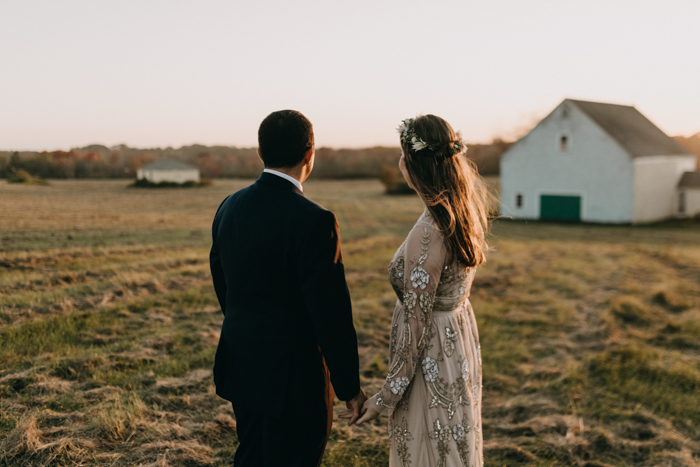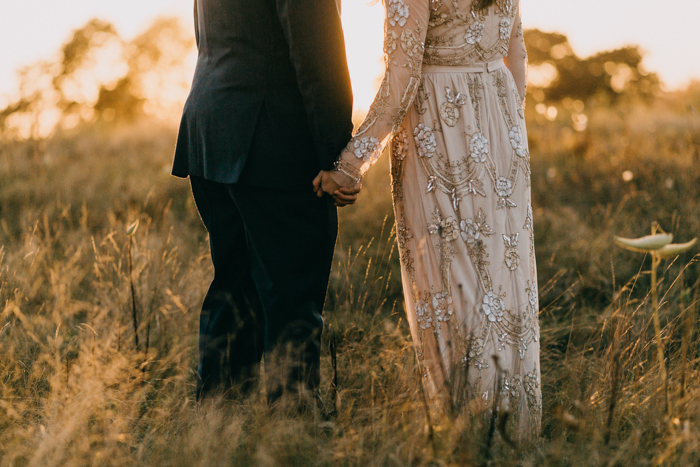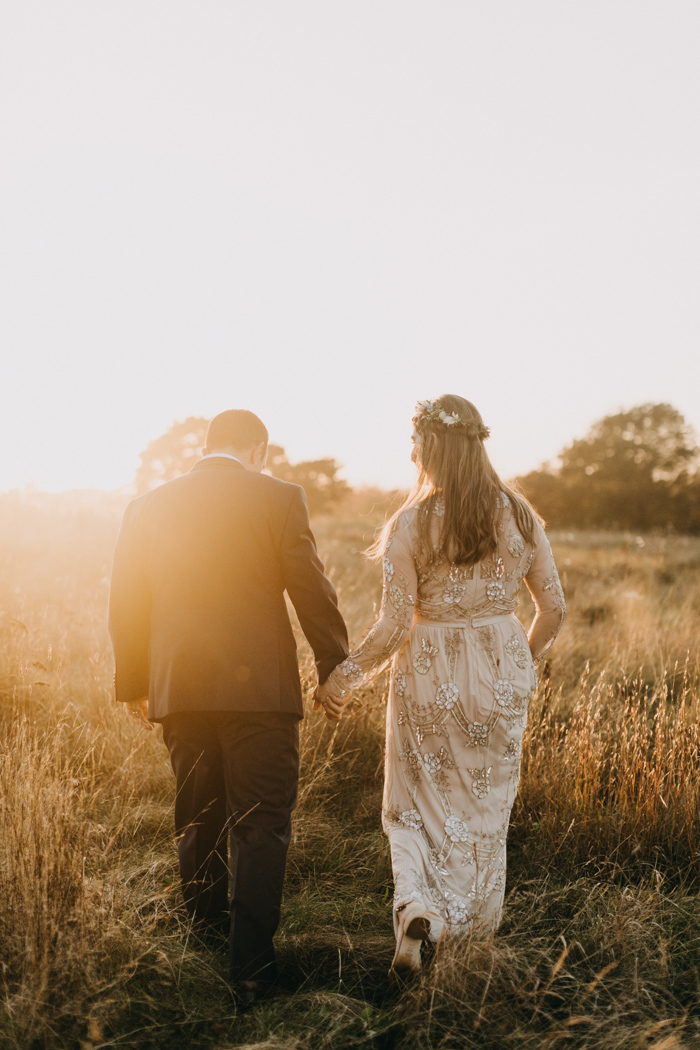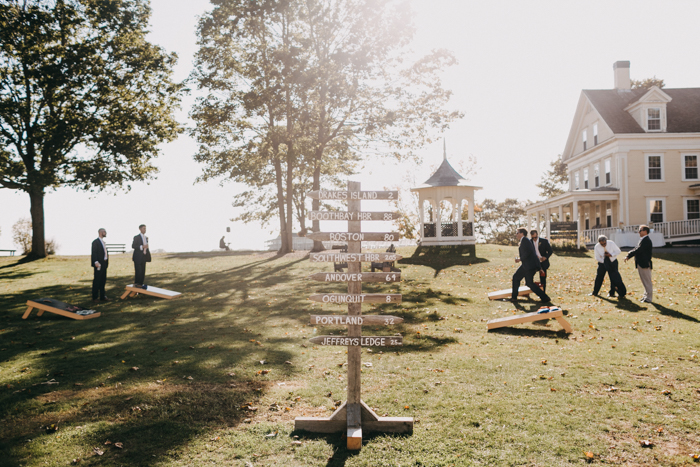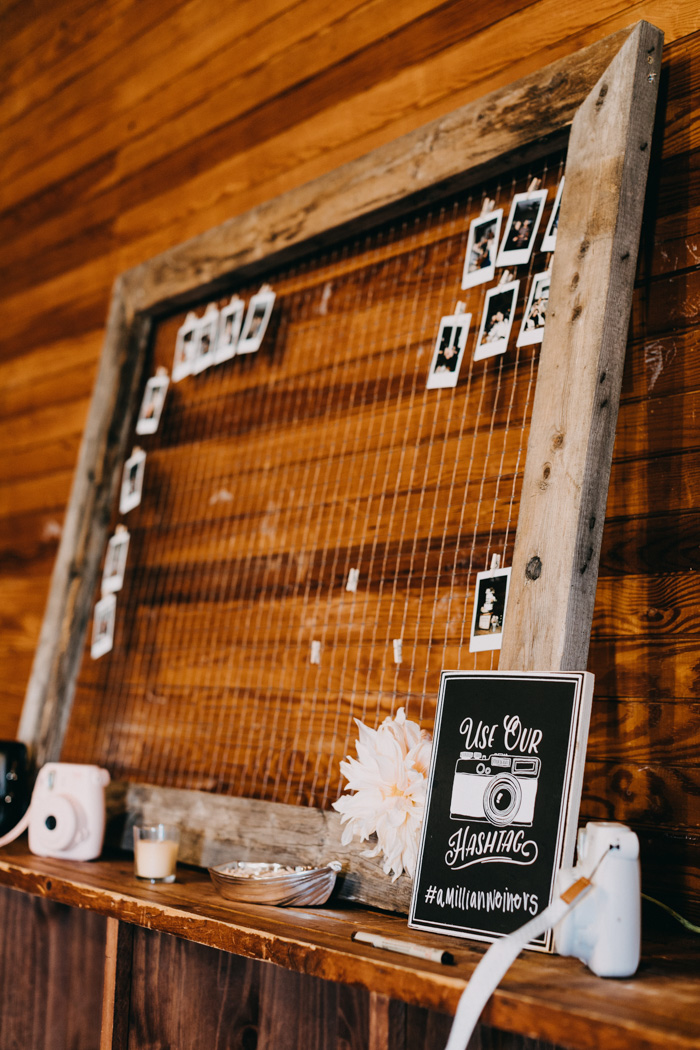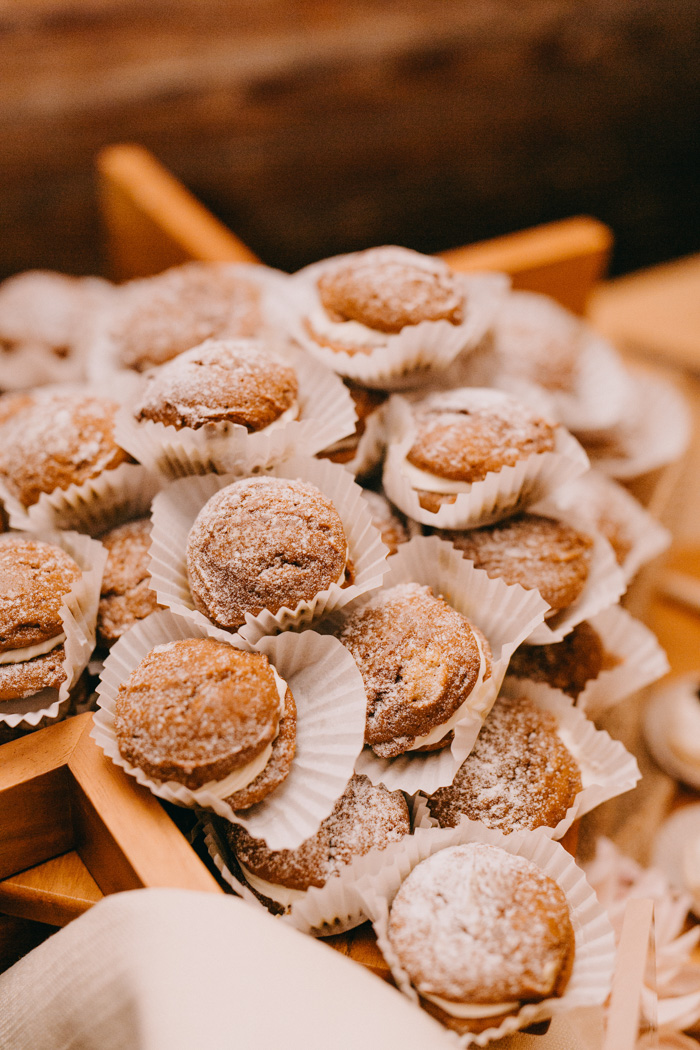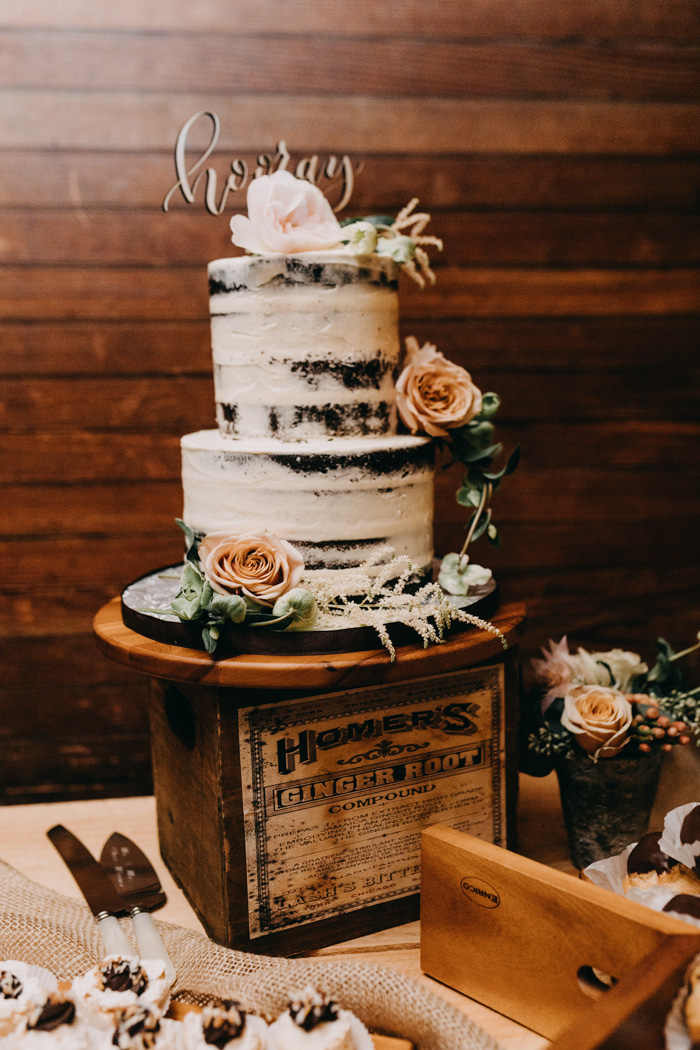 Our biggest congratulations to Heather and Chris, and an extra special thanks to Junebug member Emily Delamater Photography for sharing this gorgeous wedding at The Wells Reserve at Laudholm Farm! Want to see more magic captured by Emily? Take a peek at this Ipswich garden wedding at The Crane Estate in gorgeous neutral tones!