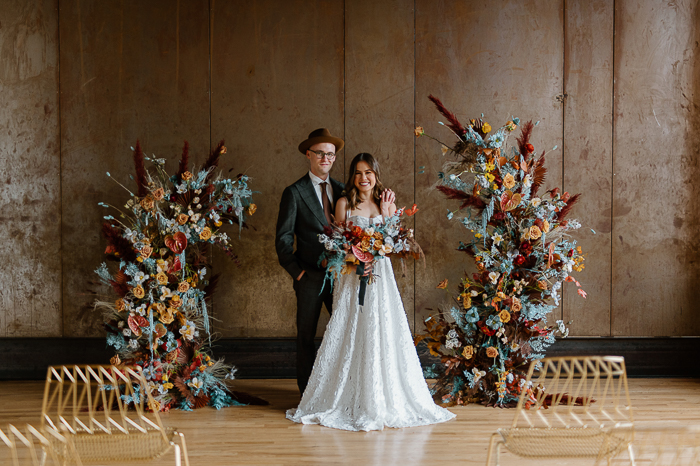 Your color palette is one of the easiest ways to create a unique, one-of-a-kind wedding. We know that this isn't an easy task, though–most color palettes have been done before. So when photographer and Junebug member Empiria Studios came together with planner De Vasco's Daughters to plan this styled shoot, they knew they wanted to take the popular rust trend and showcase it in a way that's never been seen before.
The Day Block Event Center–a downtown Minneapolis restaurant–served as the perfect venue for this metal-inspired shoot. With burnt orange, dark red, and light teal florals from Rose Botanical, the industrial space was transformed into a colorful, modern, and whimsical wonderland.
So whether you're in the midst of the wedding planning process or you're putting together your mood board to see what your wedding day style is, these photos are sure to inspire you to have fun with your decor and add some color to your special day!
Photographer Empiria Studios' On The Rust Color Palette Wedding
In 2020, we saw "rust" as a wedding trend–though this just meant a burnt orange color palette. But rust is such a complex phenomenon! The oxidation of metal is a beautiful, organic process on heavy, industrial metals. And beyond just the orange color, rust truly features an array of blues and oranges and the transition between the two. It features textures so rough that you can feel them without physically touching them.
We wanted to feature this industrial yet organic dichotomy and the opposing colors coming together in an elevated way. Everything in this inspiration features the heavy texture of rusted metal and highlights the blue and orange colors in a rust palette.
The dress from designer Georgia Young features an entirely laser-cut material that looks like an exterior layer peeling away. The stationery has ripped and raw edges, custom-colored dyes, and rusted metal accents. Even the bride's shoes show a natural gradient in tone from deep red to light tan!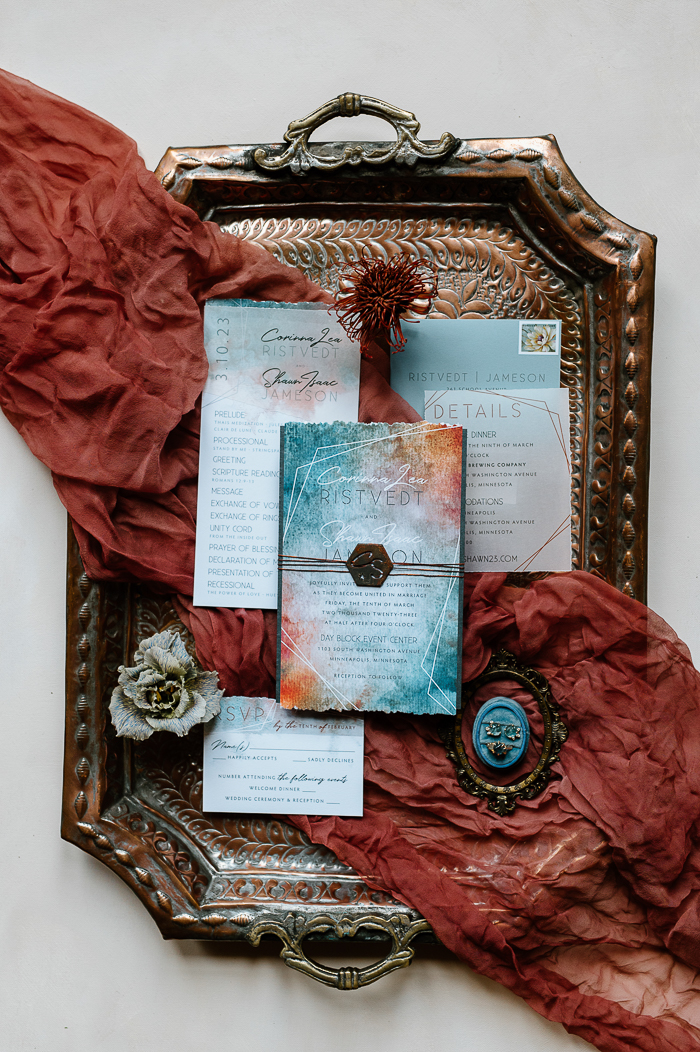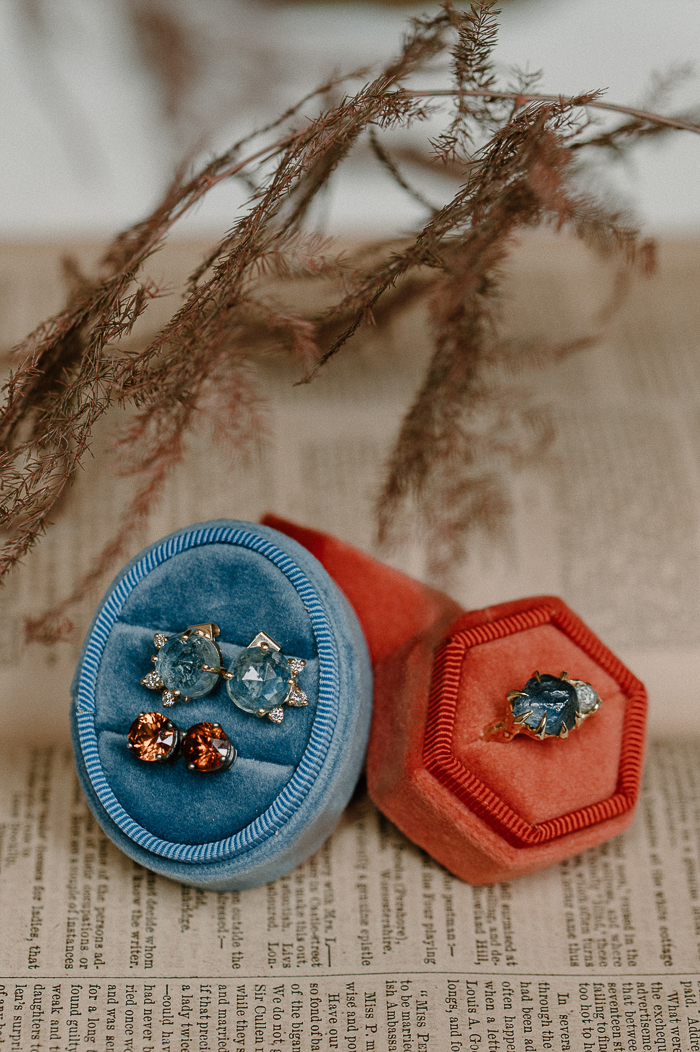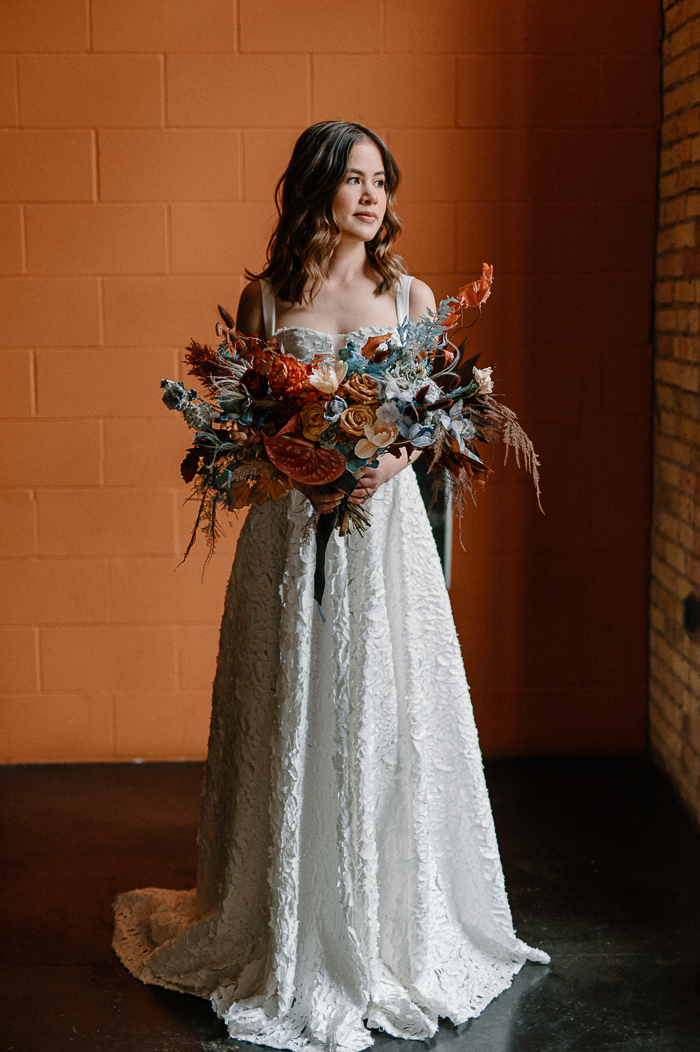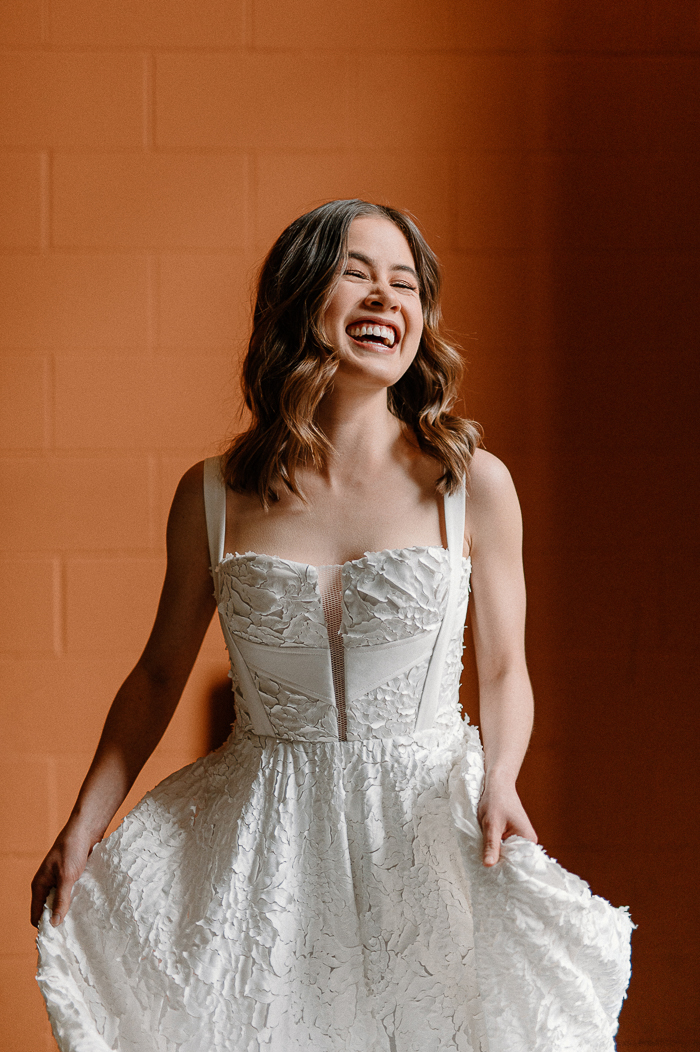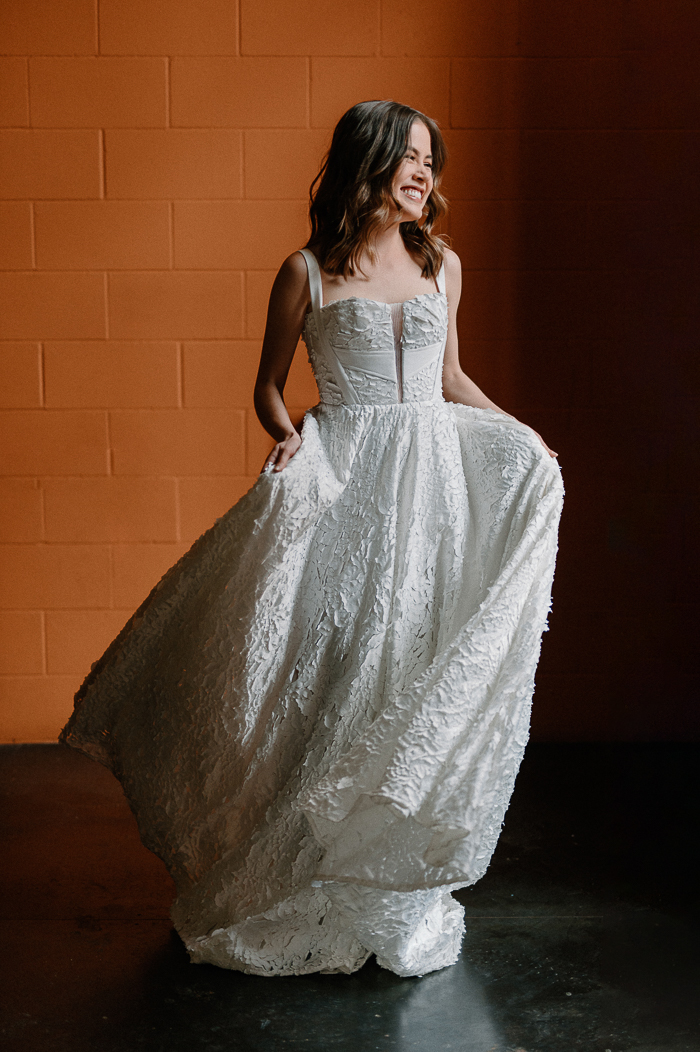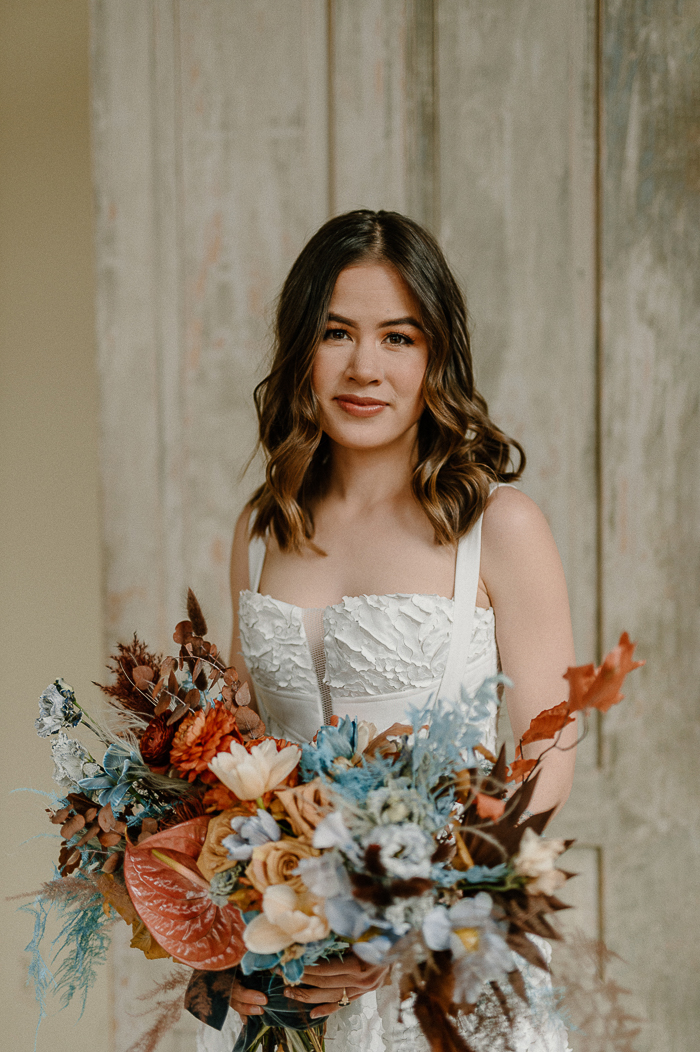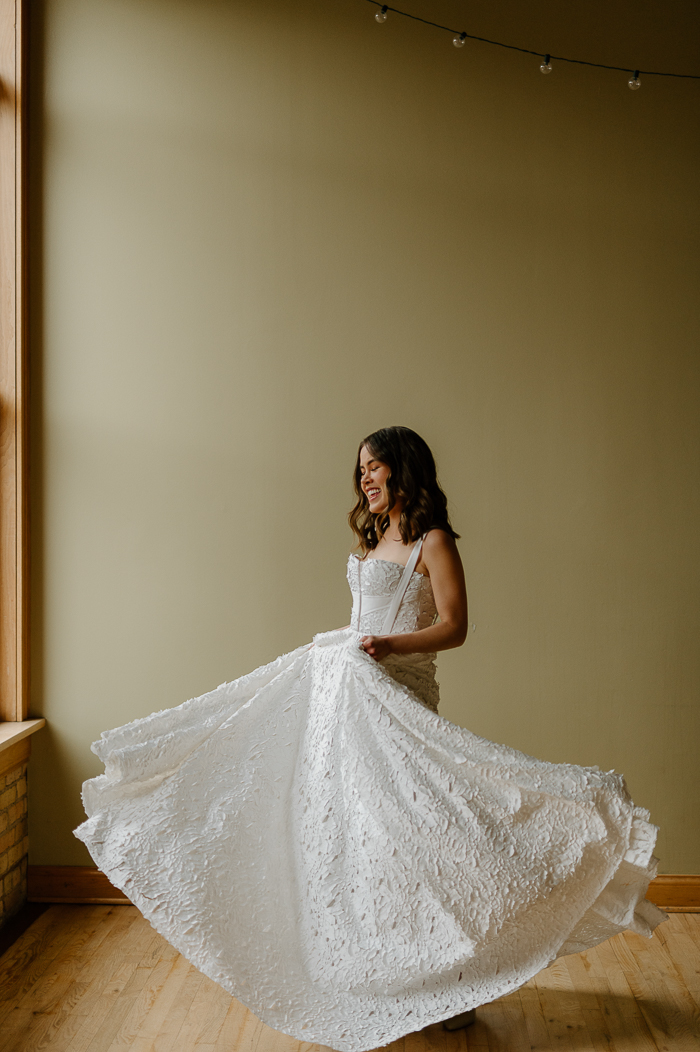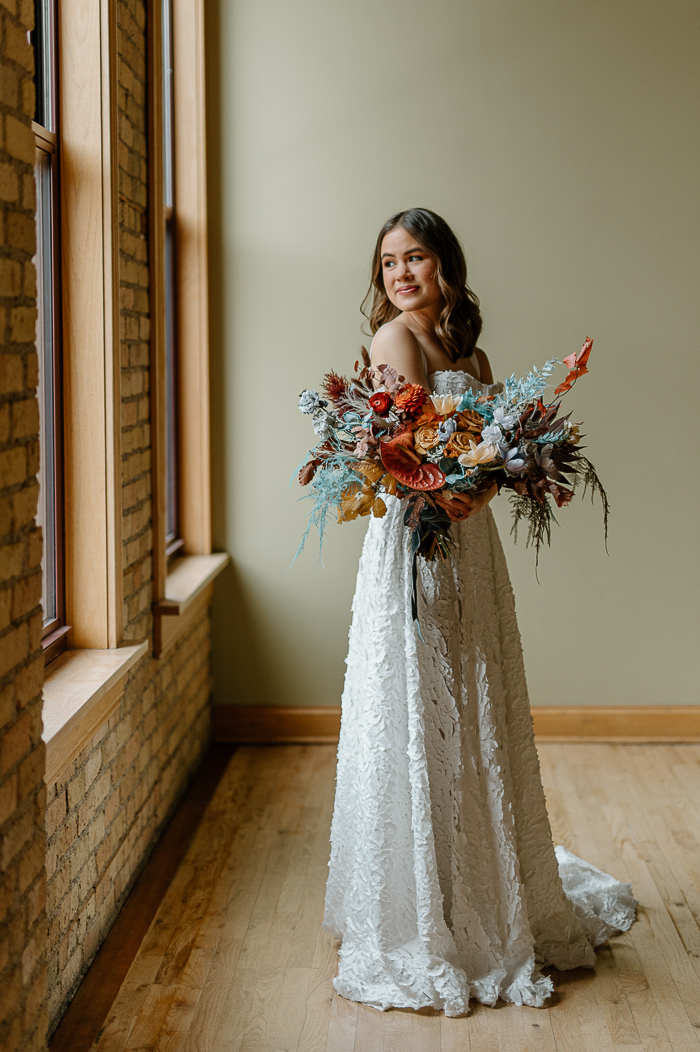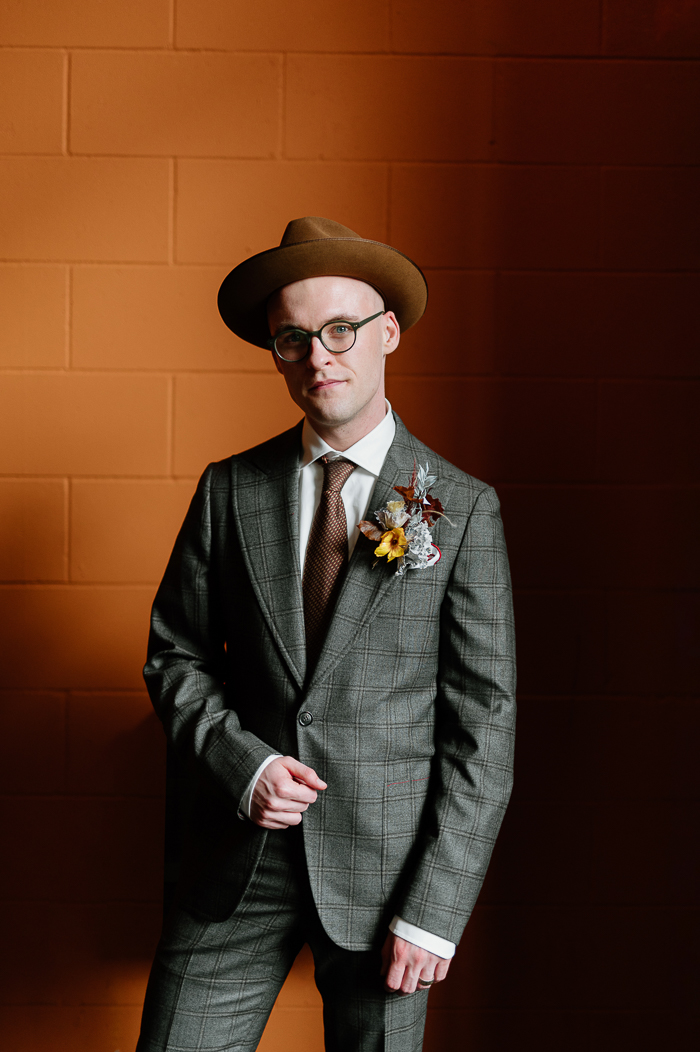 Shop similar suits: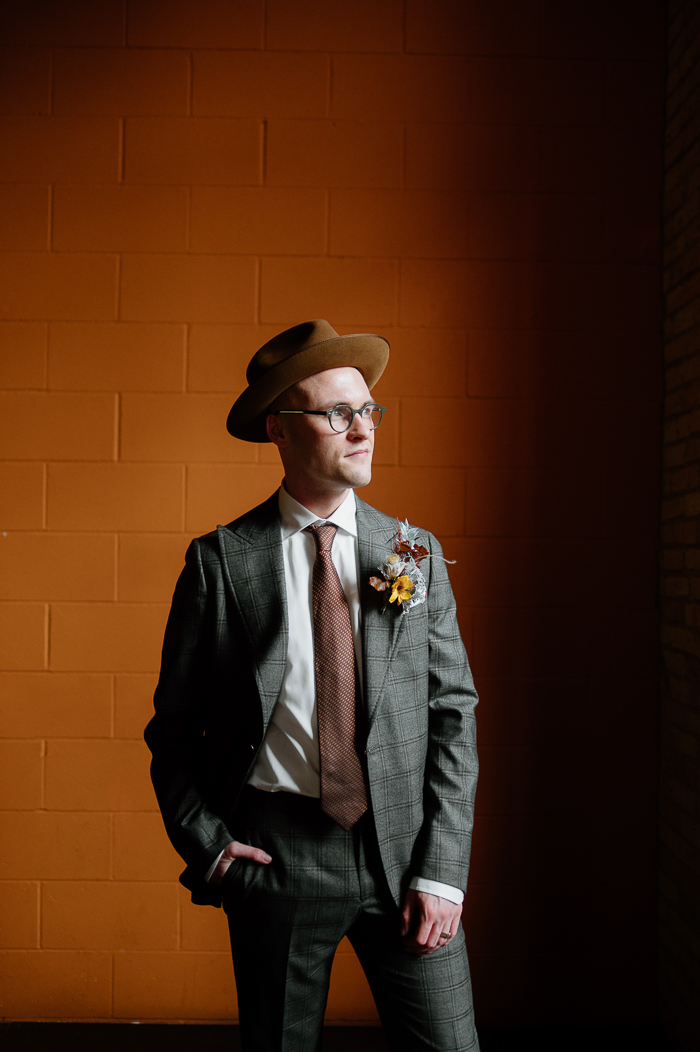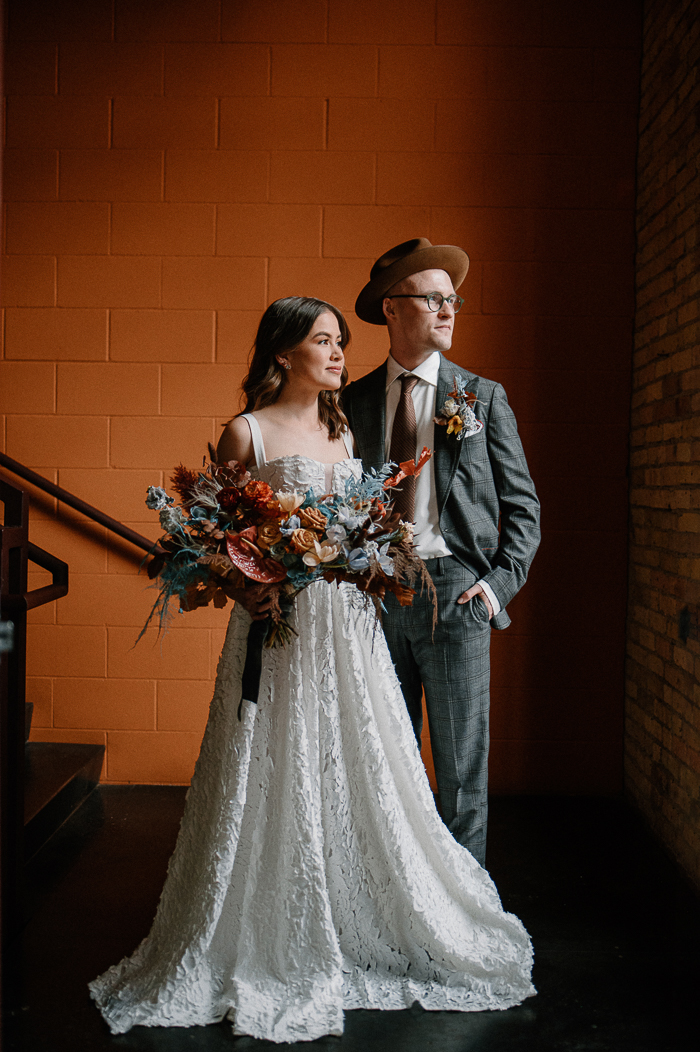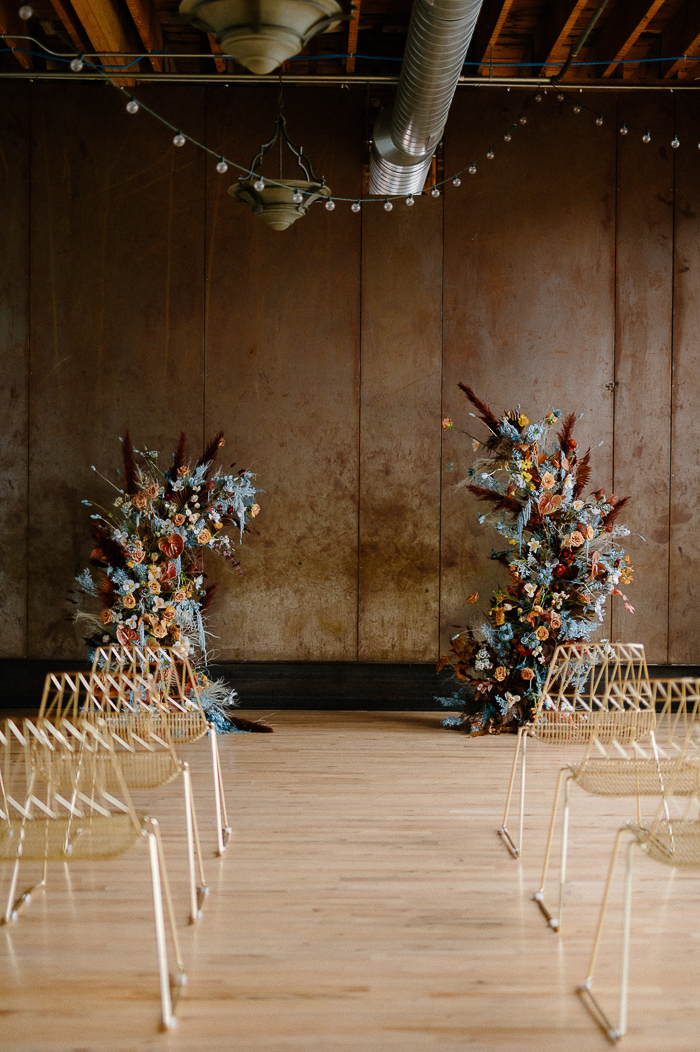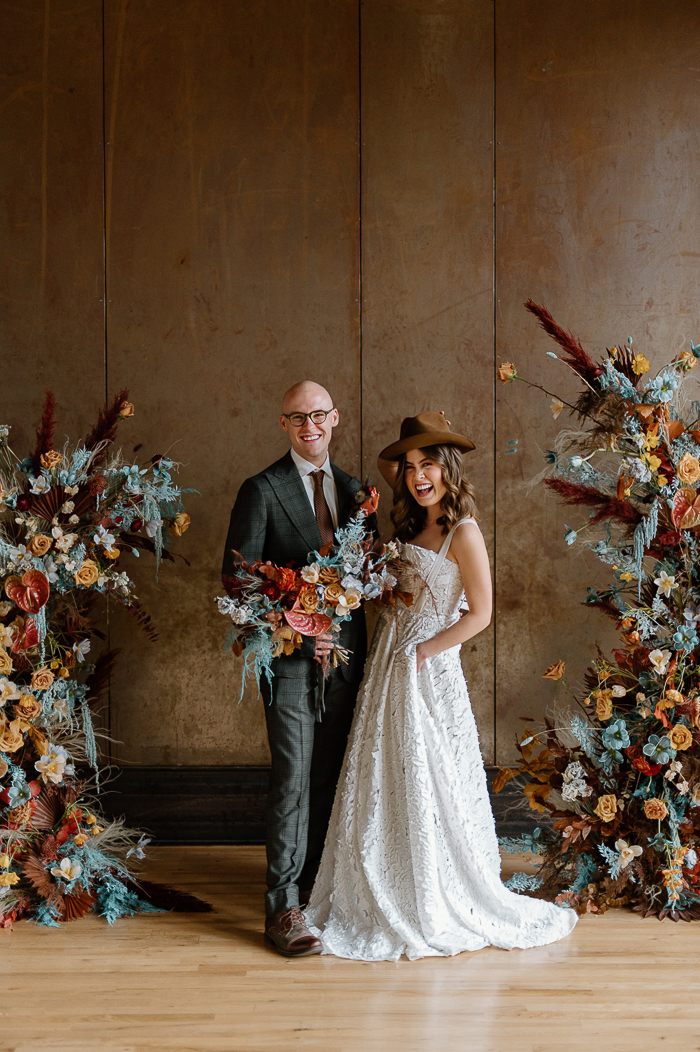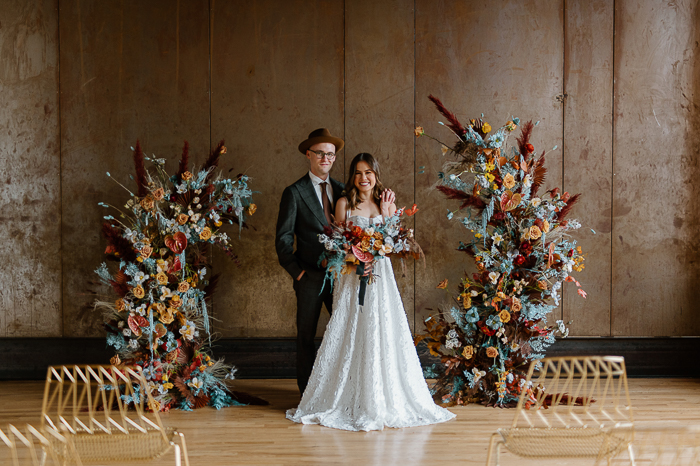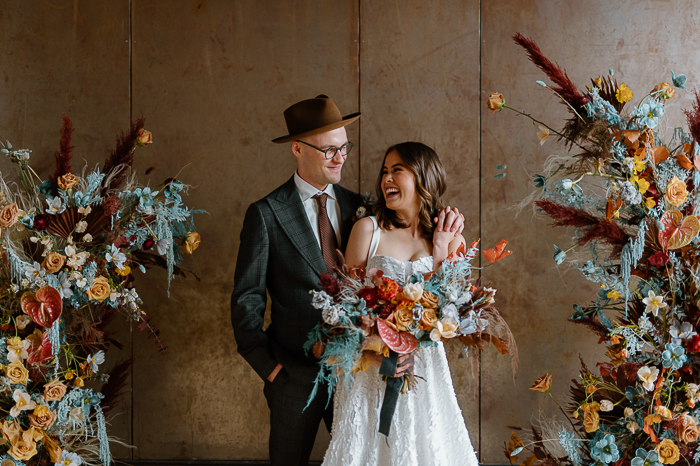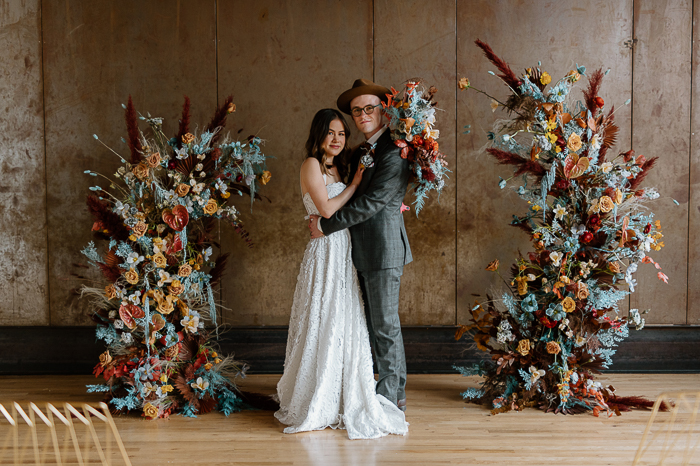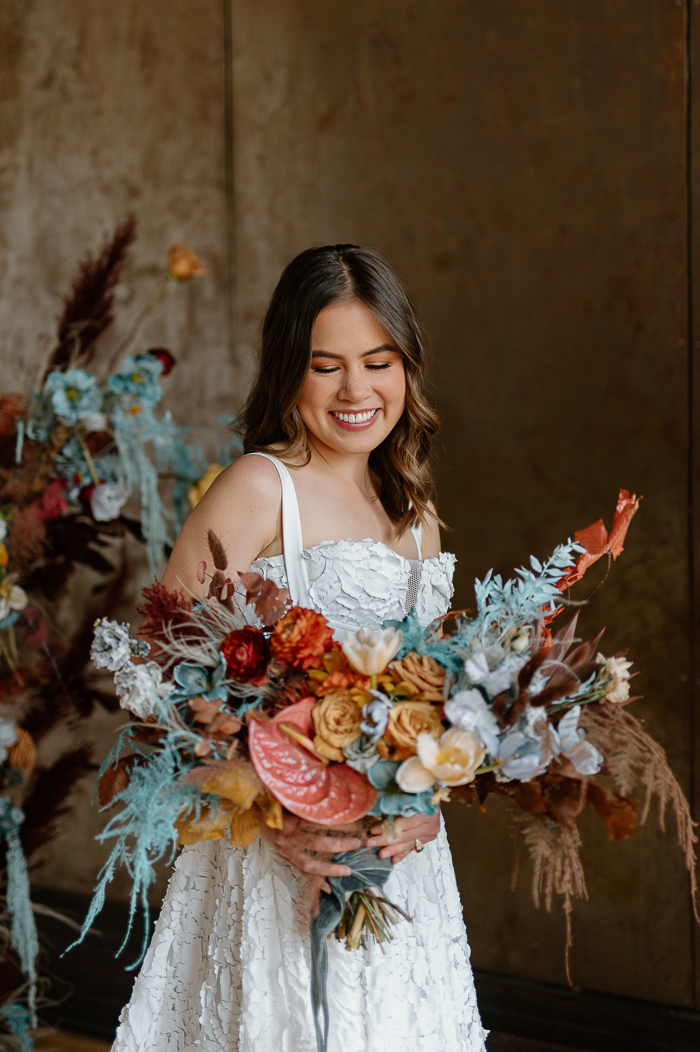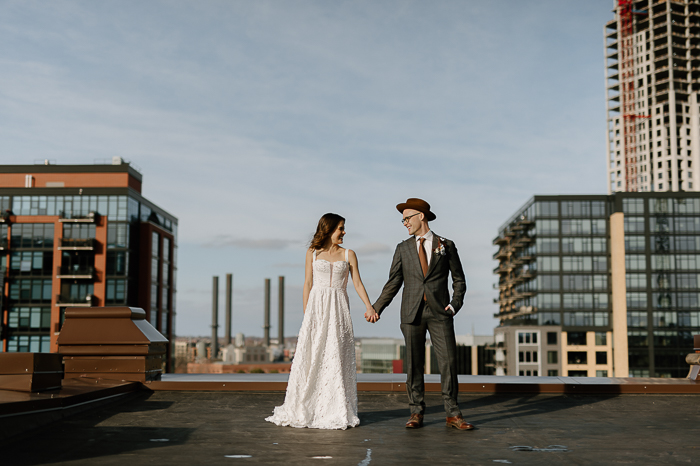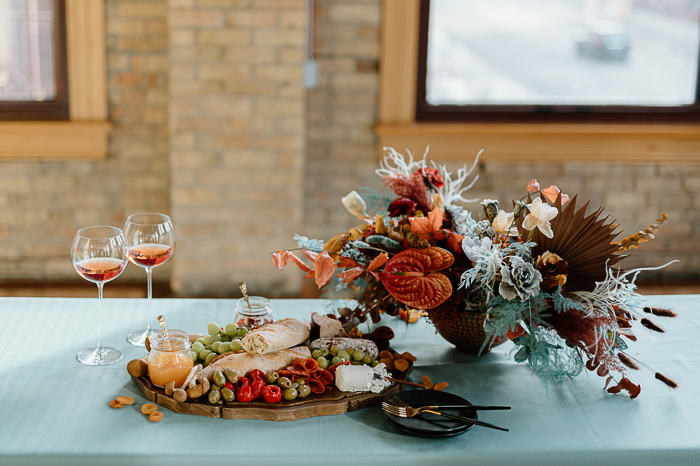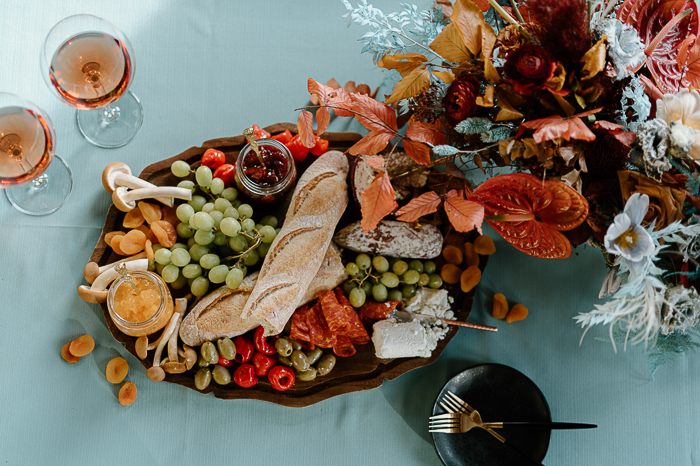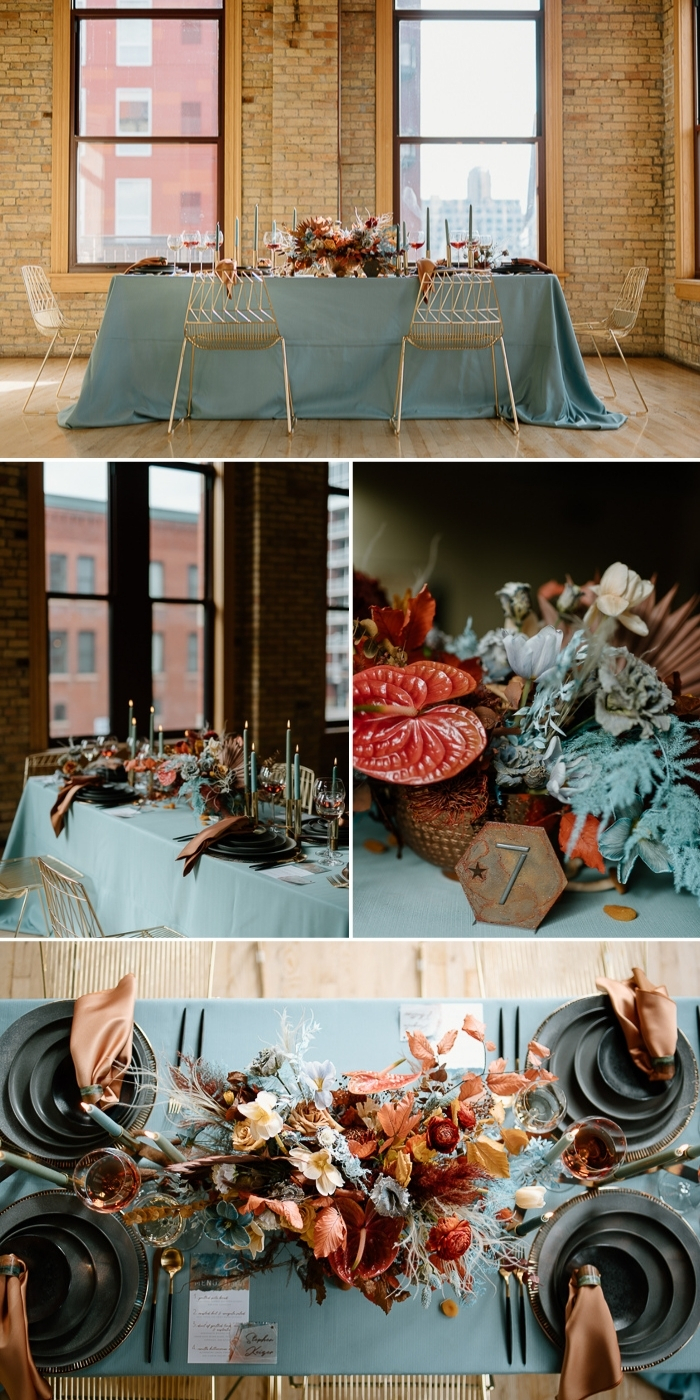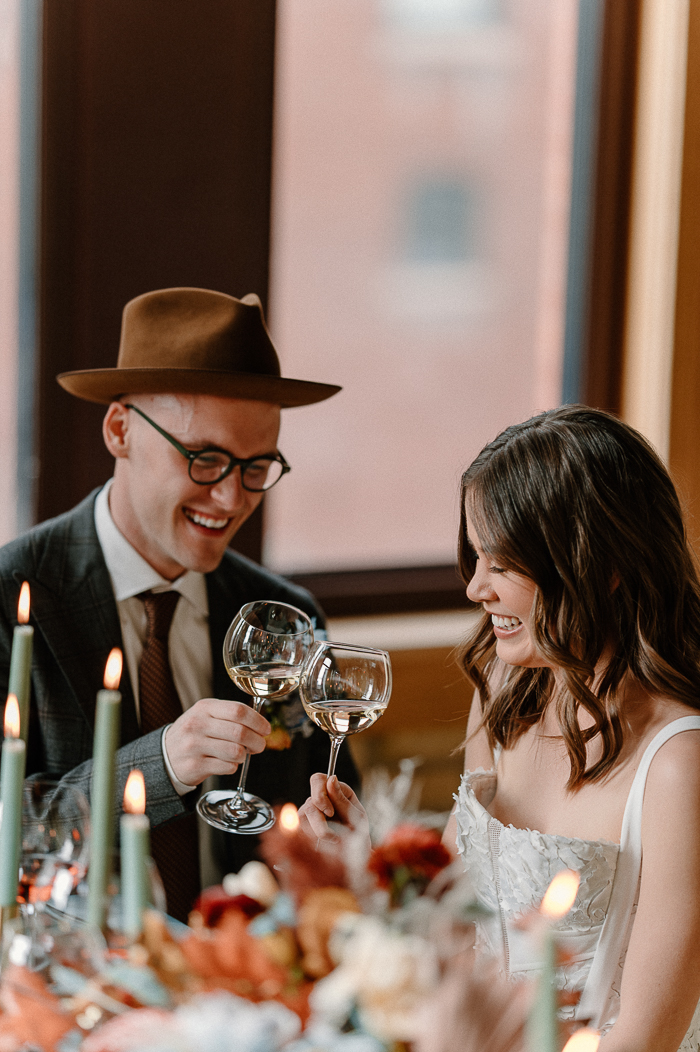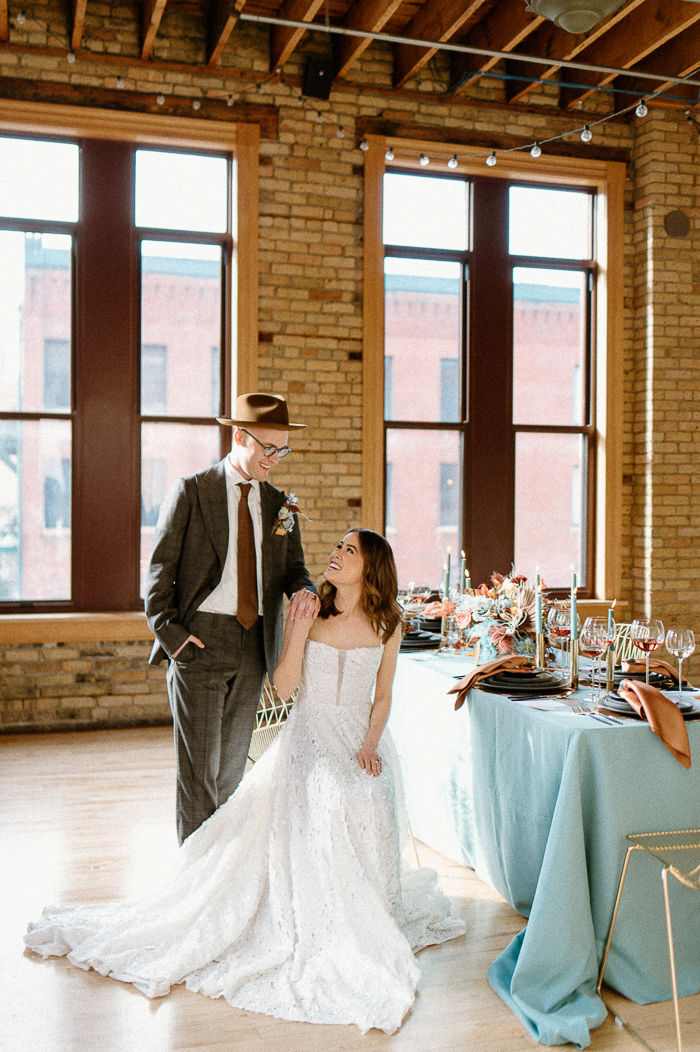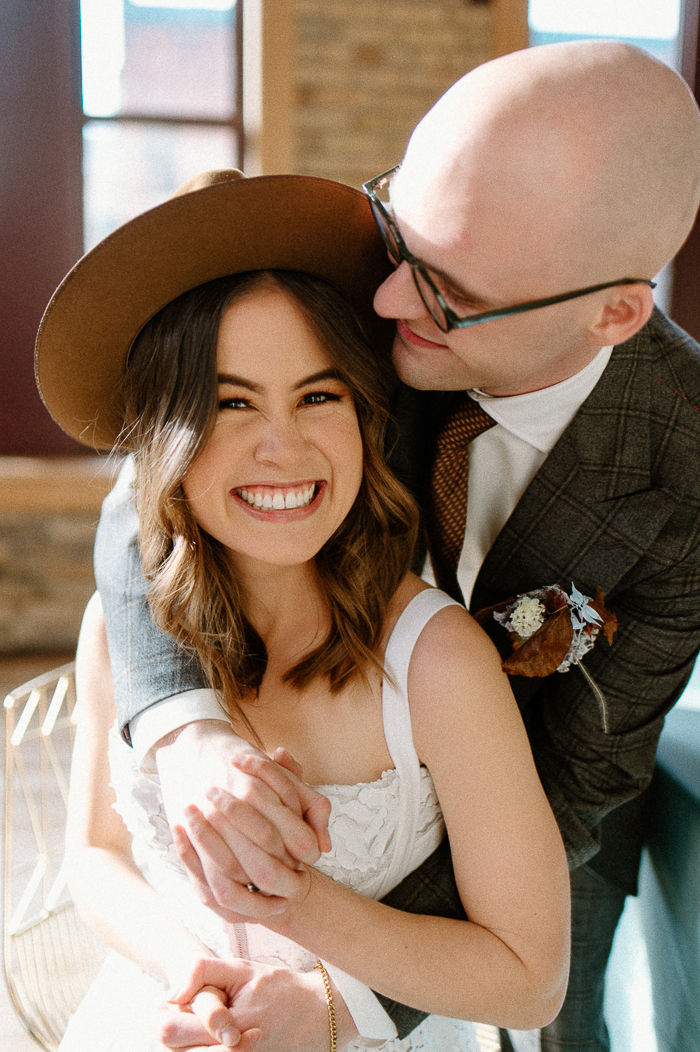 Thank you again to Junebug member Empiria Studios for putting together this styled shoot and sharing it with us. To see more of her work, check out her profile in our directory of wedding photographers from all around the world! And be sure to check out these tips for planning a unique wedding.