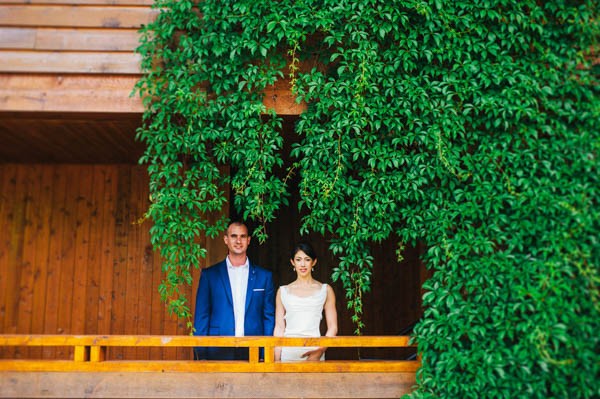 The Sea Cider Farm and Ciderhouse on the Saanich Peninsula provided the perfect mixture of nautical charm and rustic romance for Alana and Kevin's British Columbia wedding. Alana couldn't have looked more stunning in her slinky, backless gown from The White Peony, which raised the elegance level of the entire wedding. Jesse Holland Photography captured every lovely detail and candid emotion that made Alana and Kevin's day unforgettable.
The Couple:
Alana and Kevin
The Wedding:
Sea Cider Farm and Ciderhouse, Saanichton, British Columbia
The Inspiration:
The inspiration for our wedding day really just came from wanting to show our friends and family a good time after they have supported us throughout the years. The Saanich Peninsula is a place we have visited with friends and family numerous times, having both grown up close by. We felt the Sea Cider was the perfect venue as it has panorama views of the ocean and orchard.
We really wanted our wedding to be elegant and romantic while incorporating some of my Chinese heritage. The vases we used to showcase our overflowing blooms were all Chinoiserie style porcelain and really helped to bring it a personal element to the day.
The wedding day fashions were easy. Kevin and I both had strong ideas of what we wanted to wear. I wanted something simple and classic without a lot of embellishments. Kevin wanted classic blue suits for him and his groomsmen which we had custom made for them. A dear friend of ours was also kind enough to make my earrings and Kevin's lapel pin.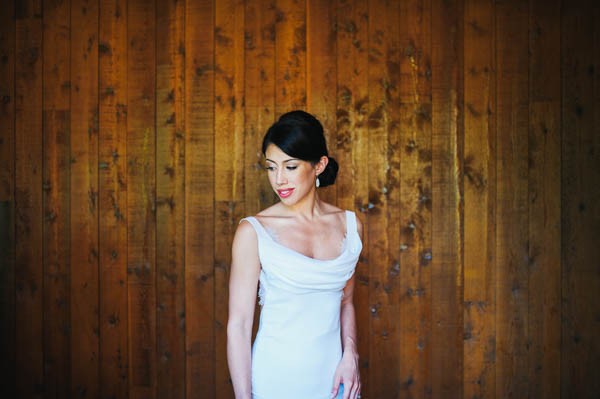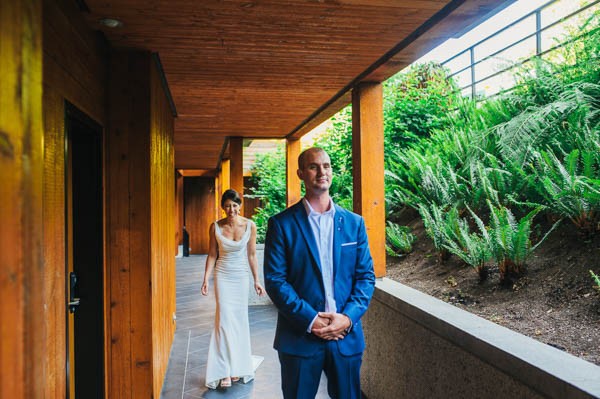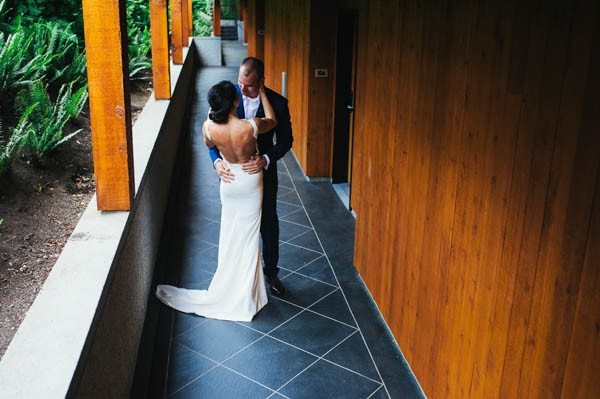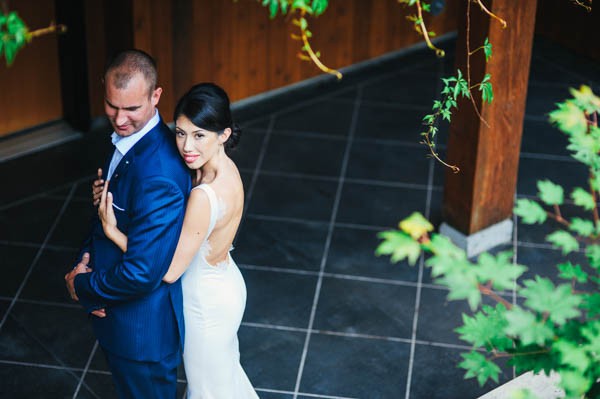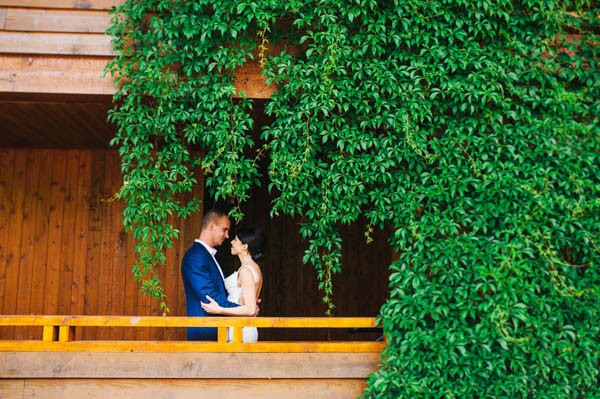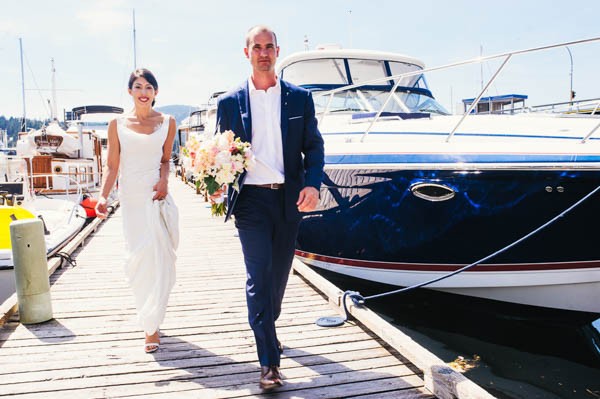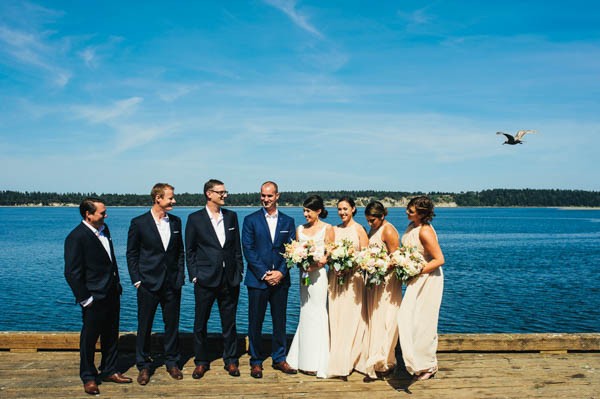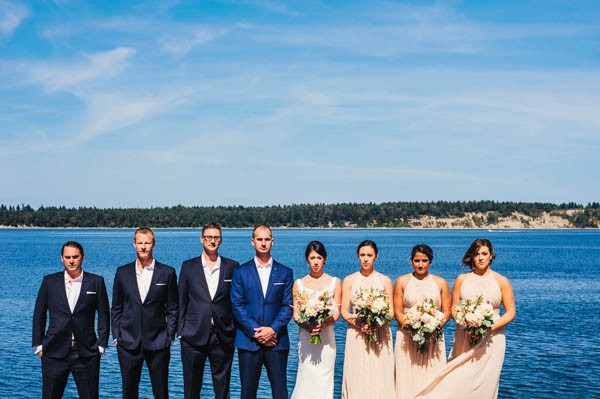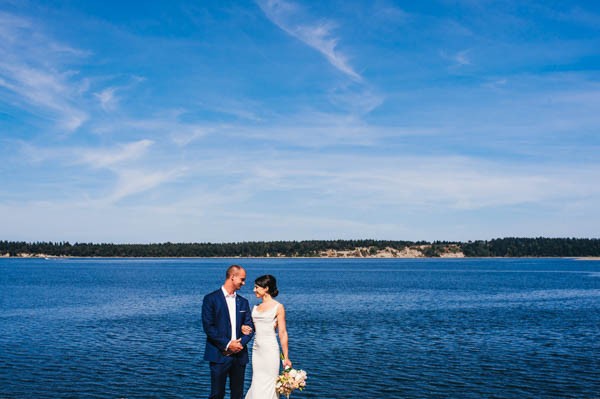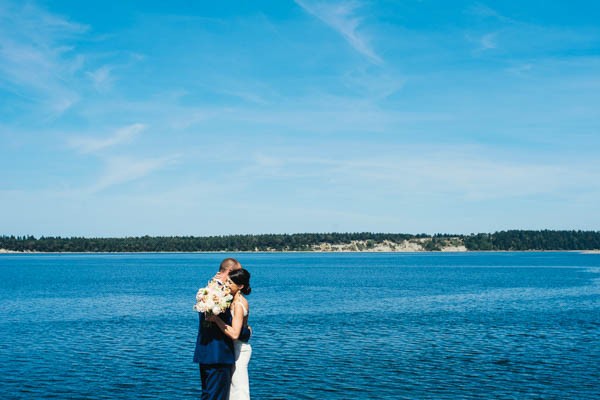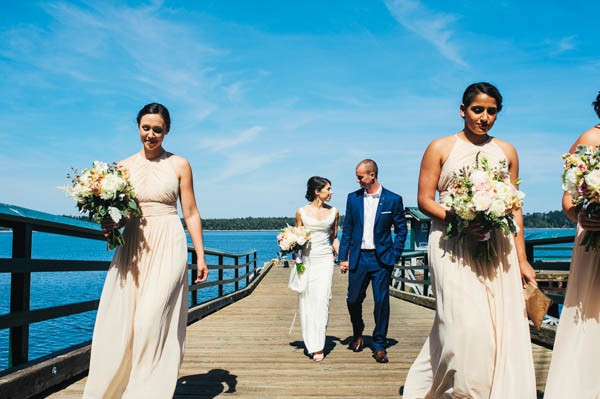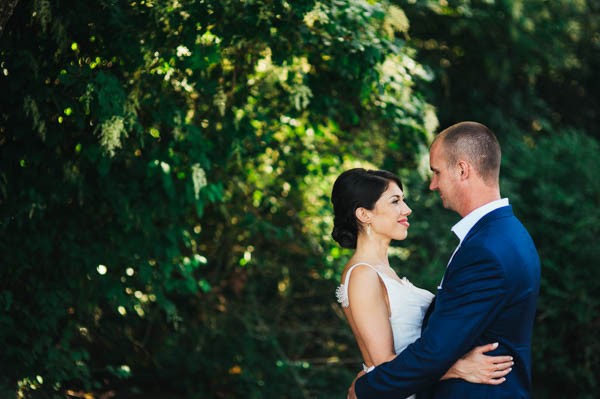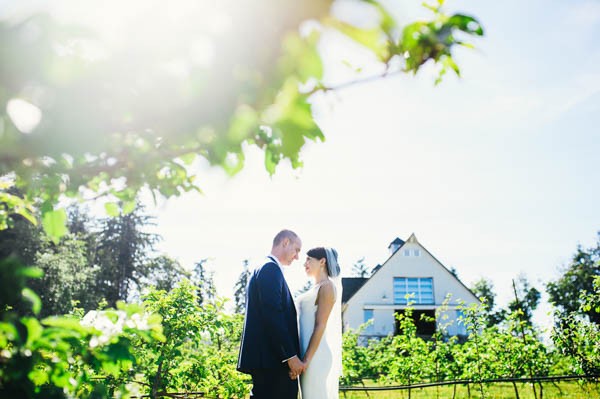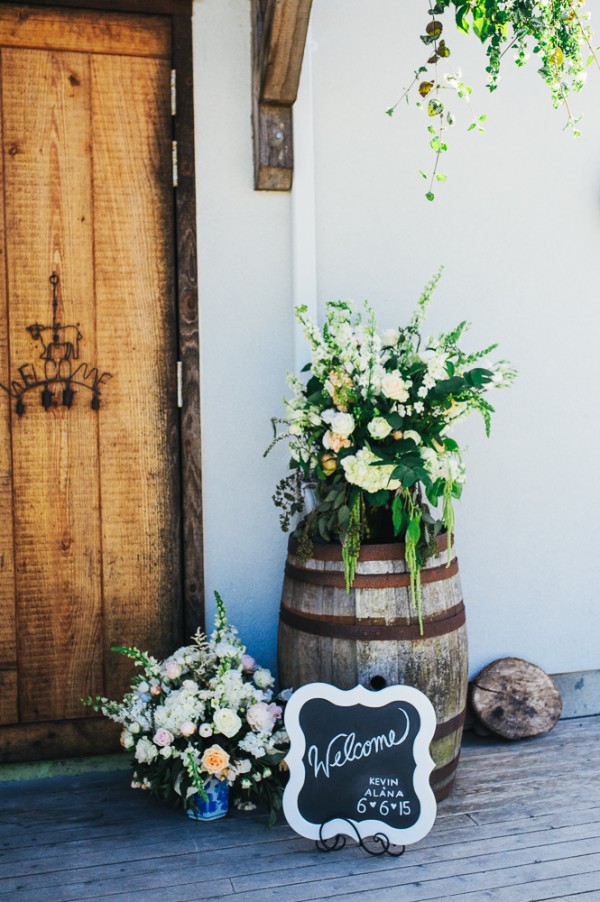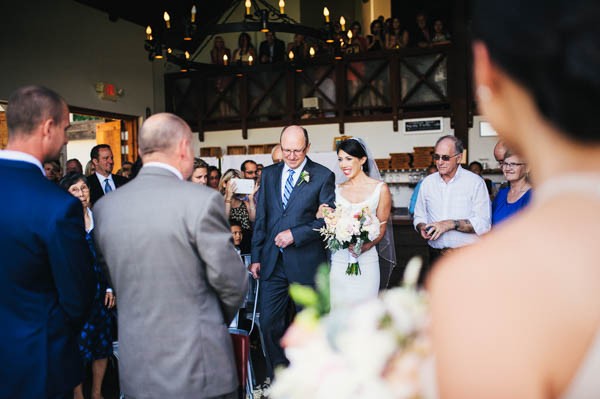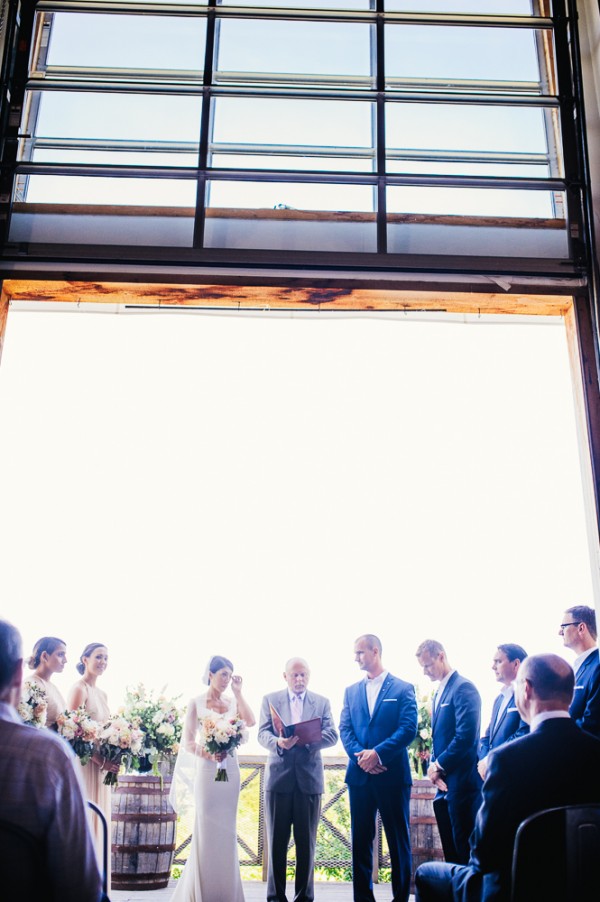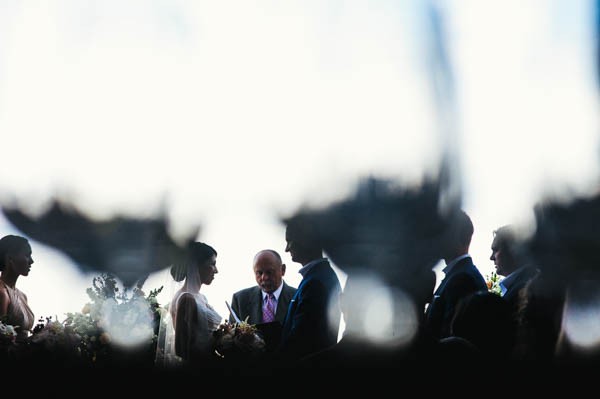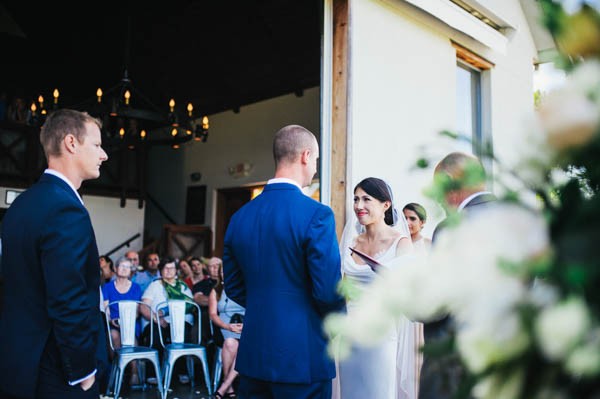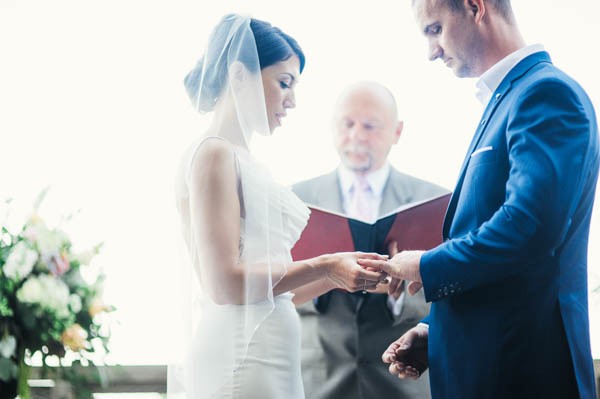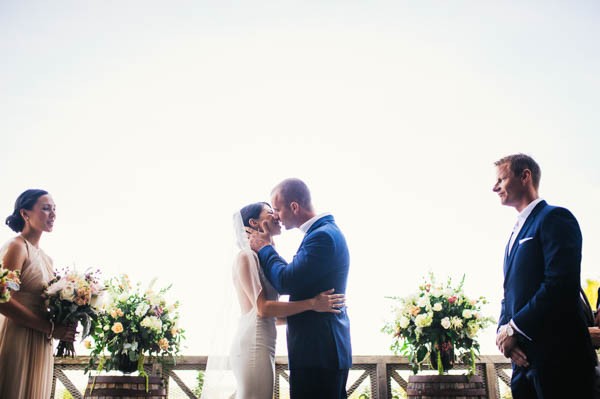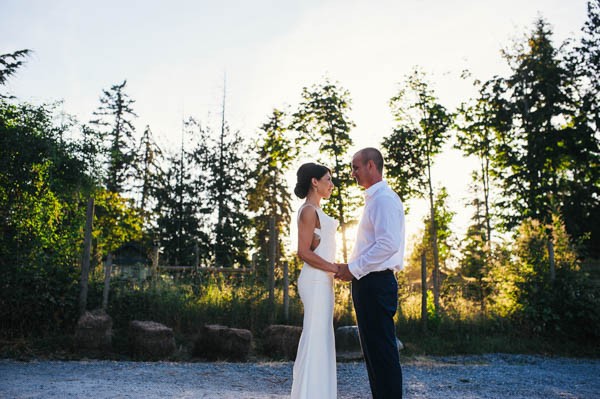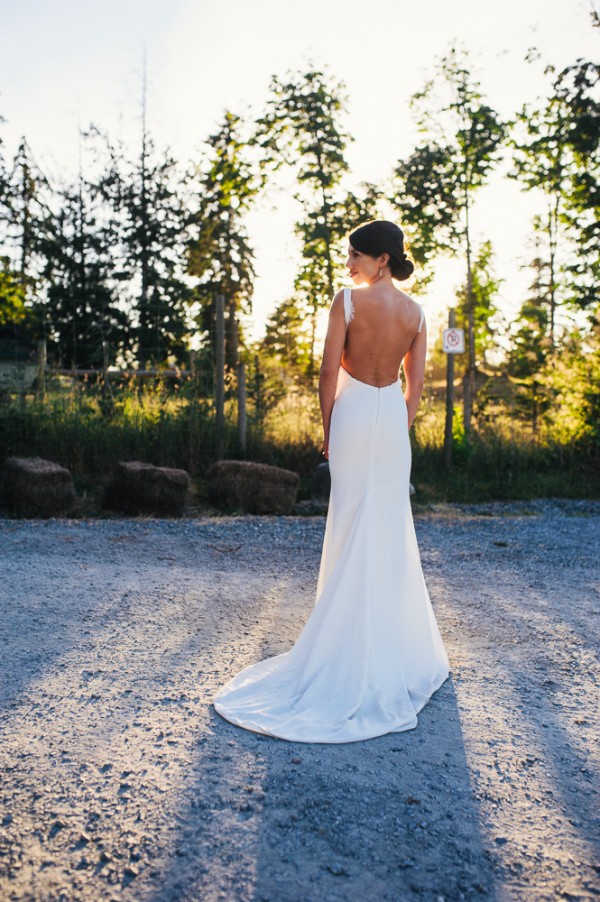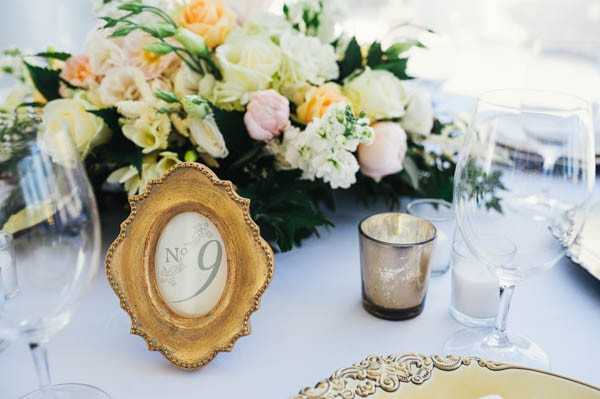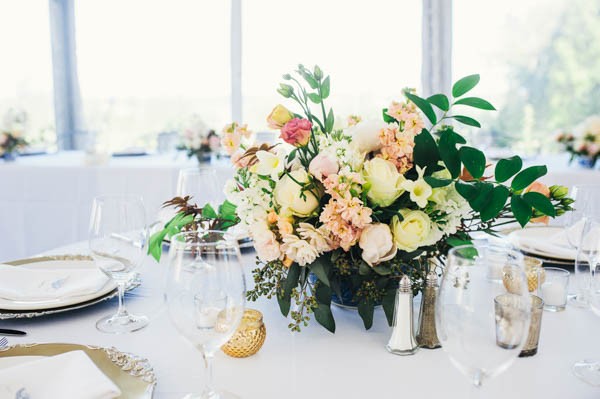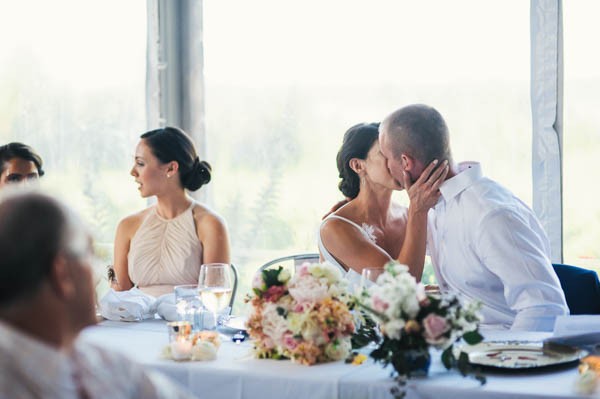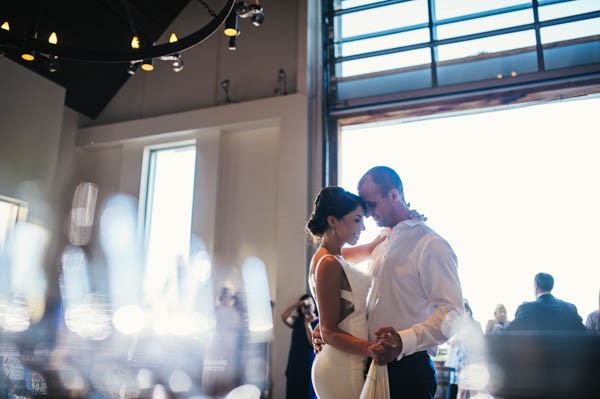 The Moments:
There were so many special moments! I'd have to say one of my favourite moments driving up to the Ciderhouse withKevin. We were both so excited. I could see how beautiful everything looked all decorated, the flowers were overflowing and I felt like the moment I had been waiting for was here and it was perfect!
The Couple Recommends:
Our photographer Jesse Holland was exceptional. She was integral in ensuring everything was going well throughout the day. She gave direction when it was needed and let moments happen organically as well. She has a knack for taking charge, climbing fences to get the perfect shot, wrangling relatives etc…. All without coming off as pushy or bossy. She gets stuff done while putting everyone at ease, that's not as easy. Another vendor that stood out to me was our florists from Fiddle Head Florals. To say that Alison and Kristen went above and beyond is an understatement. They had very little direction from me yet somehow exceeded my wildest expectations. Every bloom was meticulously arranged. All night long people were commenting on the arrangements (even the guys!). There were flowers everywhere you looked. It meant so much to me that I could book them and put all my trust in them, never once was I stressed out about the flowers. They both confidently executed their roles and I couldn't have been happier!
The Wedding Team:
Photography – Jesse Holland Photography
Venue – Sea Cider Farm and Ciderhouse
Floral Design – Fiddlehead Florals
Catering – Truffles Catering
Cake – Ruth & Dean
DJ – DJ Speedyshoes
Hair Styling – DM & Company
Wedding Dress – The White Peony
Veil – Jennifer Leigh
Bridal Accessories – Little H Jewelry
Bridesmaids' Apparel – Blush Bridal
Bridesmaids' Accessories – Pearls of Joy
Groom's Apparel – Sam's Tailor
Groomsmen's Apparel – Sam's Tailor
Rings – Tacori
Rentals – Trend Decor
Congrats to Alana and Kevin on their romantic waterfront wedding! Be sure to check out Amy and Eric's casual elopement in Victoria, BC to see more from Jesse Holland Photography.