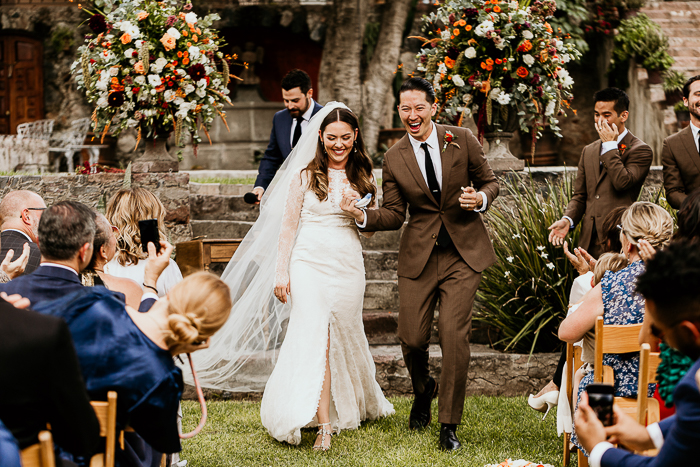 Mariachis, colorful parades down cobblestone streets, and sleek bridal fashion stole the show during Morgan and Nick's San Miguel de Allende wedding at Casa Aurora. After settling on a destination wedding, the two began the planning process with the help of San Miguel Weddings. Their ceremony also featured a flower-lined aisle, colorful floral arrangements, and a historic home backdrop. After the two tied the knot, they paraded down the cobblestone streets with donkeys, tequila shots, and mariachis.
Morgan surprised everyone at the reception at Terraza Trinitate by showing up in a second, sleek and modern gown and a brand new haircut–talk about one heck of a wedding surprise. They finished the night off with lots of dancing, mezcal, and tacos, which has us wishing we had gotten the invite! Junebug member–and the couple's photographer–Mariana Pierce perfectly described the aesthetic of the day:
Mariana Pierce On The Day
Morgan and Nick chose San Miguel de Allende, the infamous tiny town in Mexico's heartland, to get married. They had their ceremony at Casa Aurora, a colonial house with a beautiful garden. Morgan wore a romantic lace dress to match the 200-year-old home's look for the first part of her day, while her mismatched bridesmaids wore blush. The groomsmen wore matching walnut suits.
After the ceremony, the two celebrated with traditional festive "Callejoneada" with donkeys, tequila, and mariachis. But, there was a surprise rain shower and they ended up running and laughing with all of their guests in a race to their reception venue–Terraza Trinitate—a pottery and tableware factory—located right behind the city's landmark Parroquia "pink church."
There Morgan changed into her second dress–a sleek and sexy gown with boots–and surprised everyone with a new look and new haircut! They partied the night away with music and mezcal and ended it with tacos!
The Couple:
Morgan and Nick
The Wedding:
Casa Aurora, San Miguel de Allende, Mexico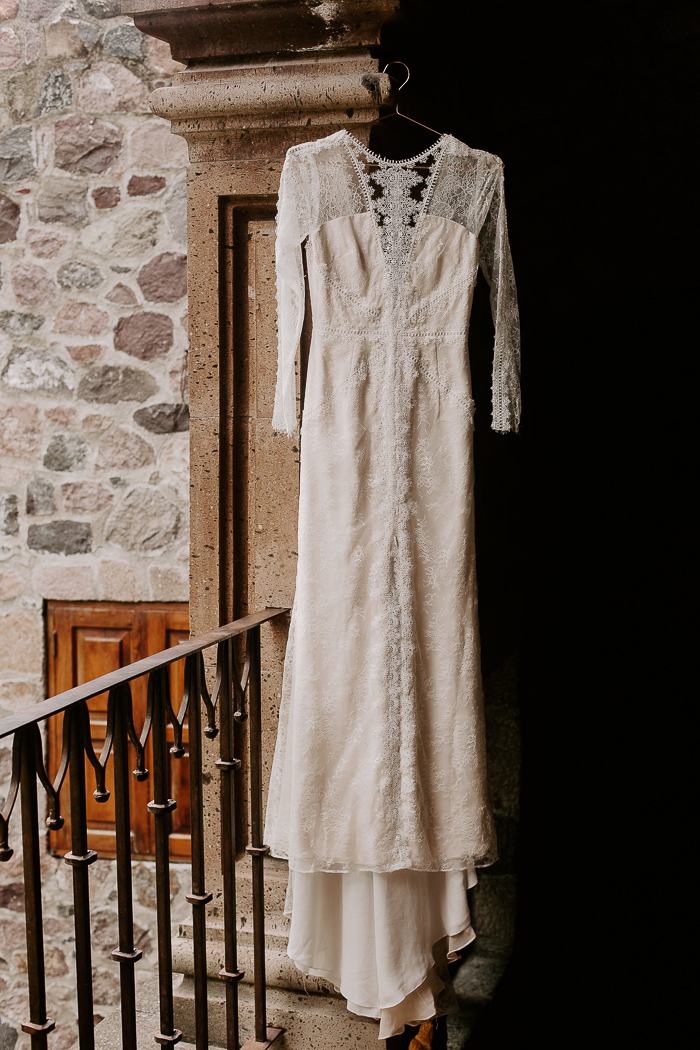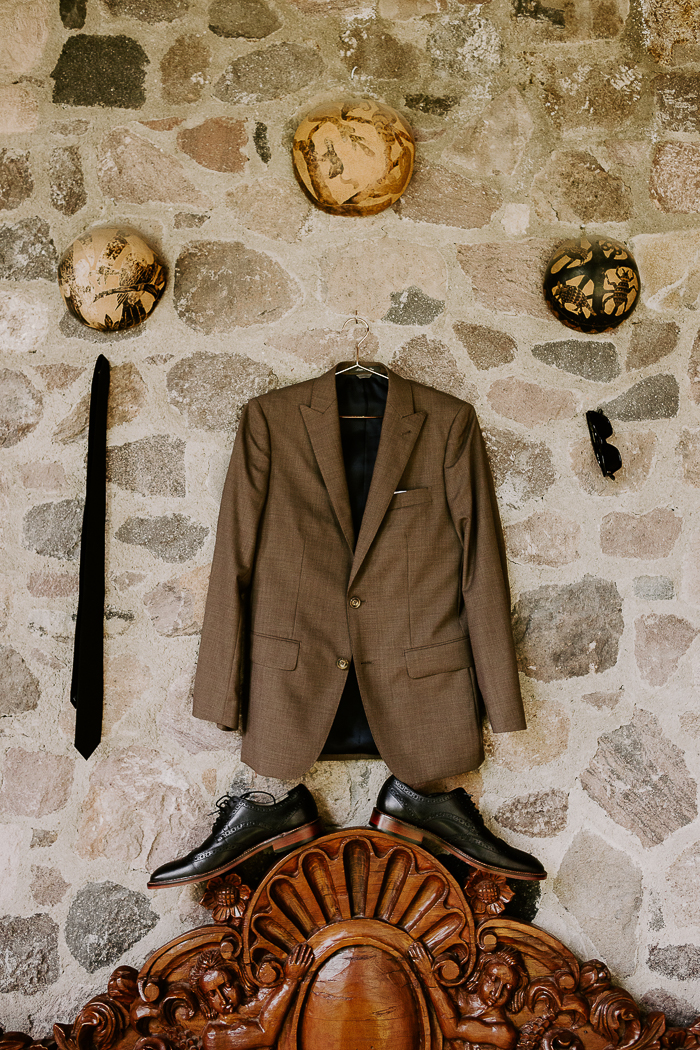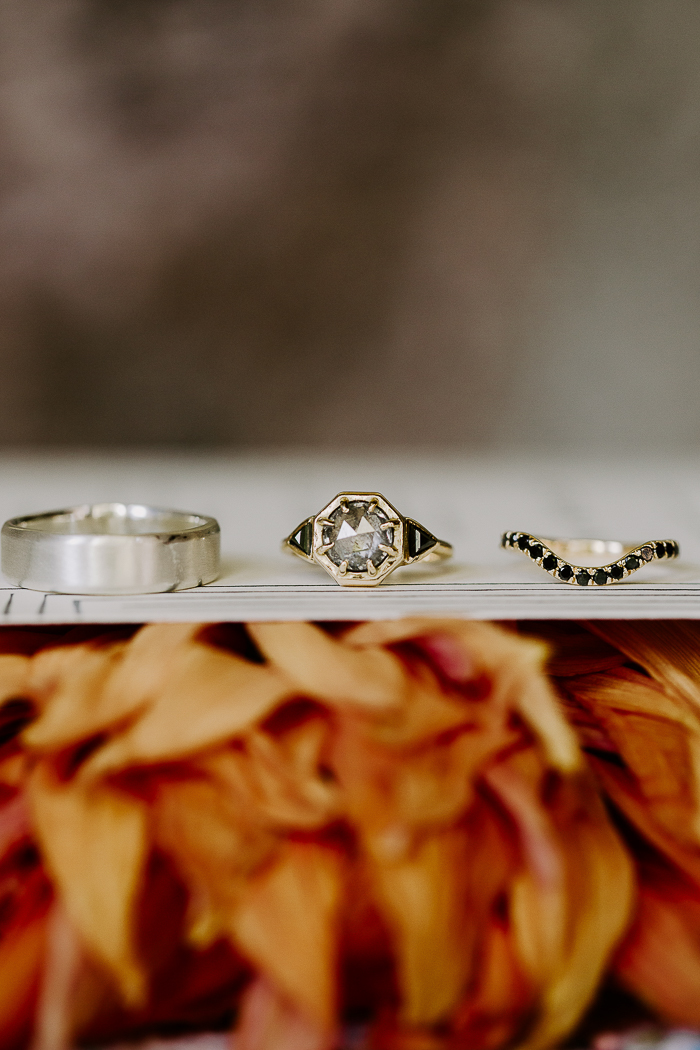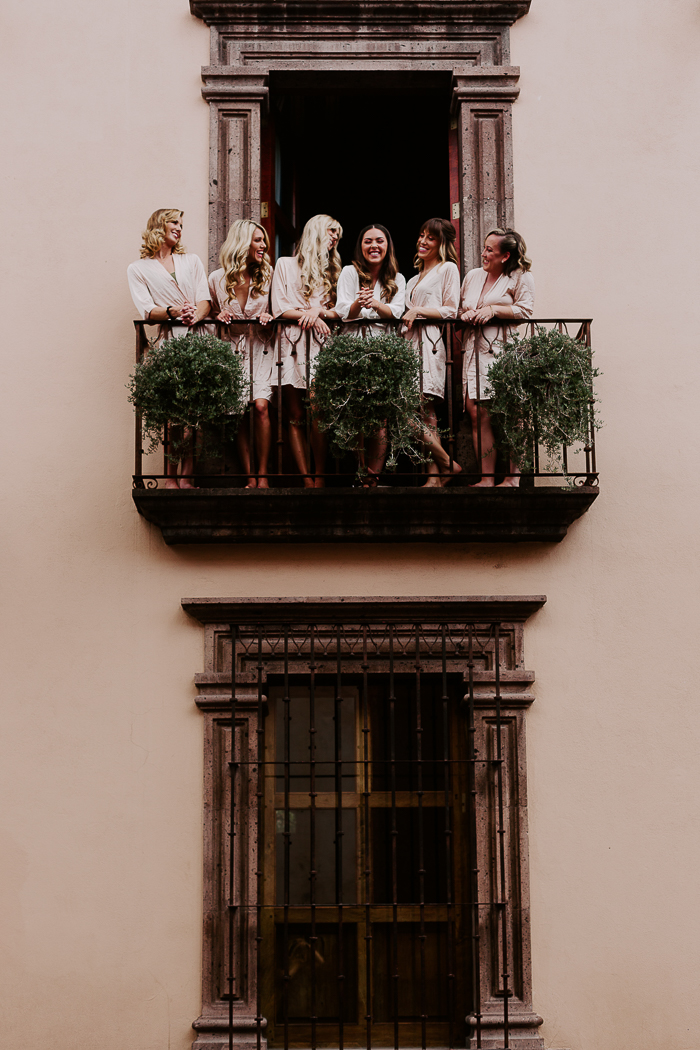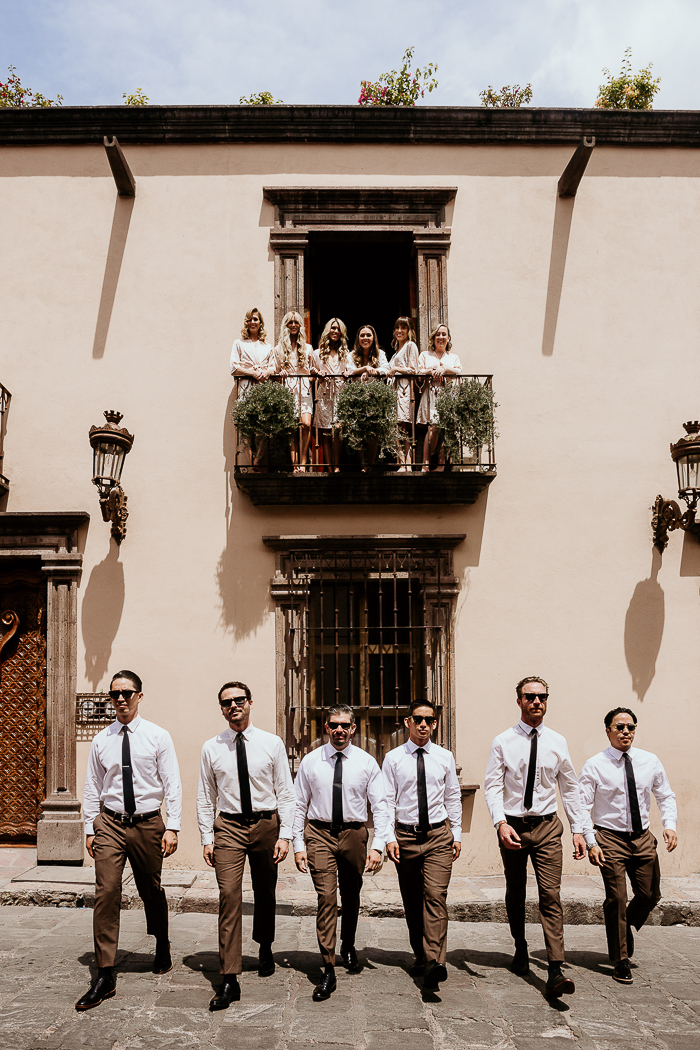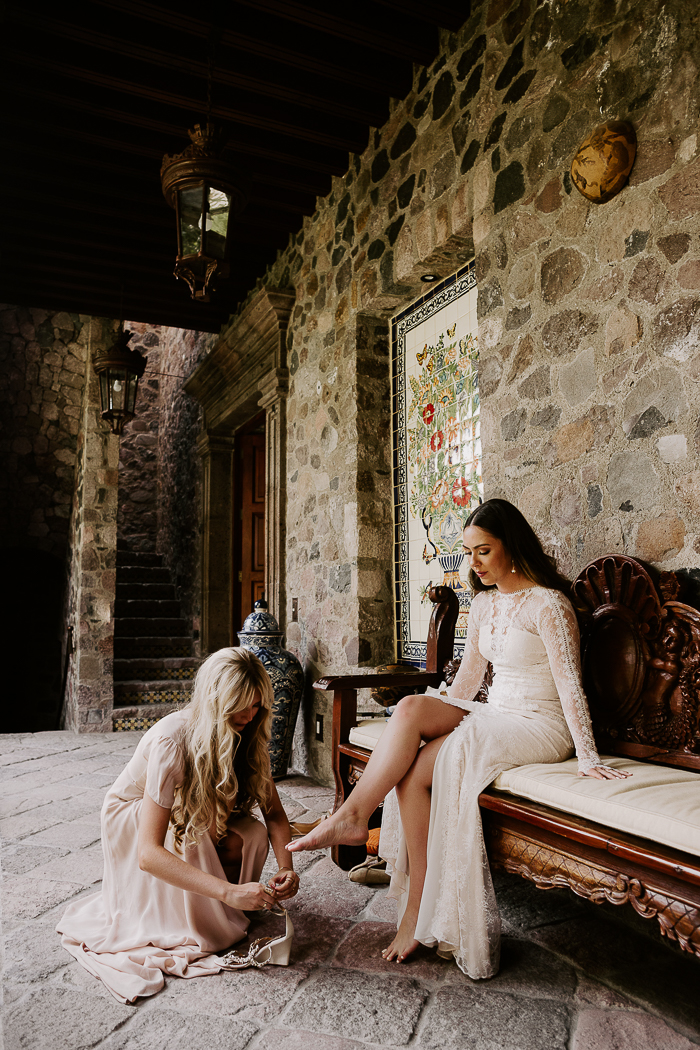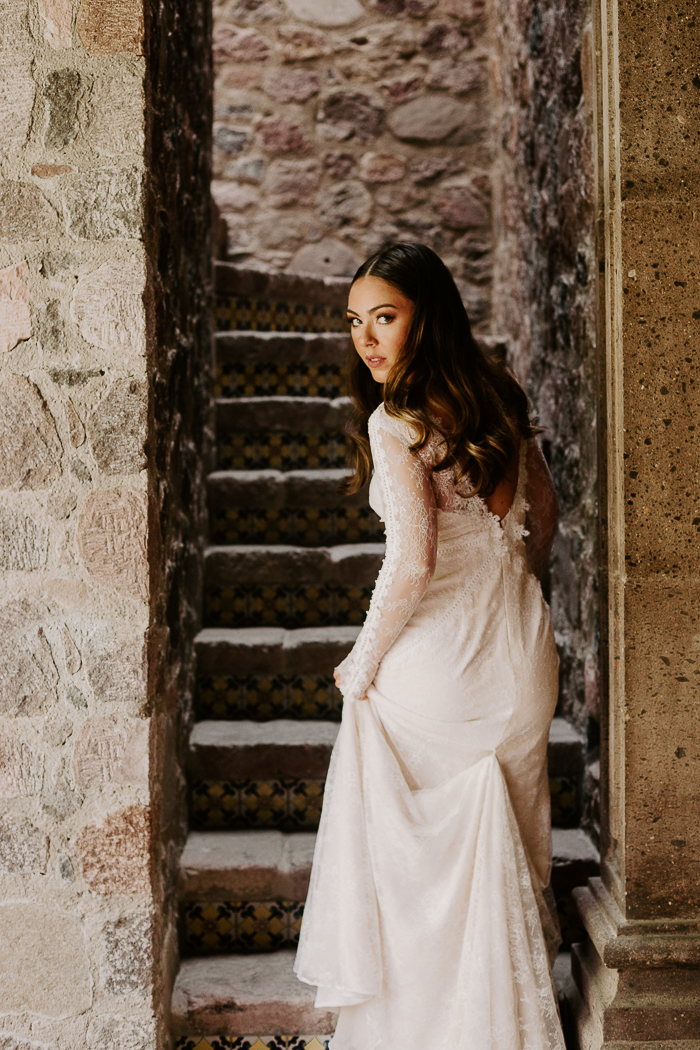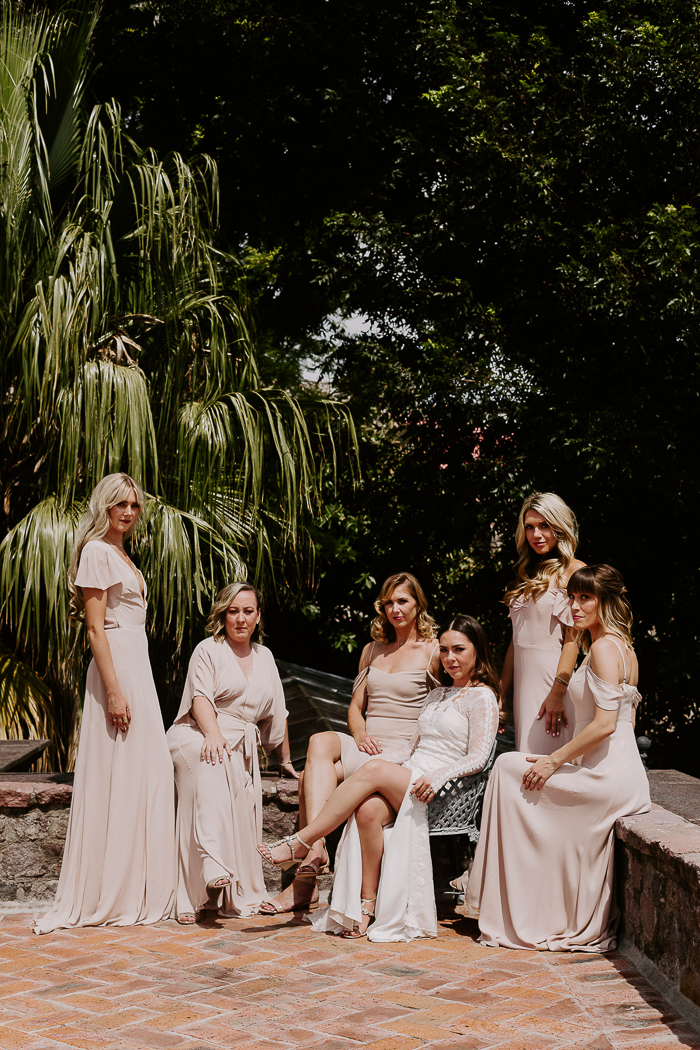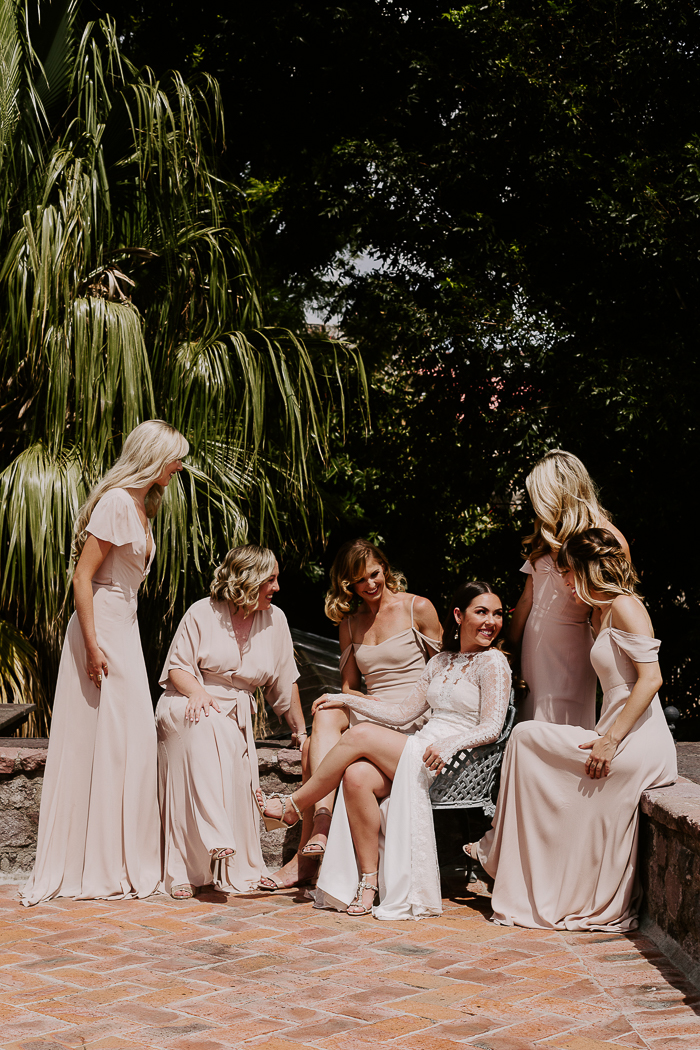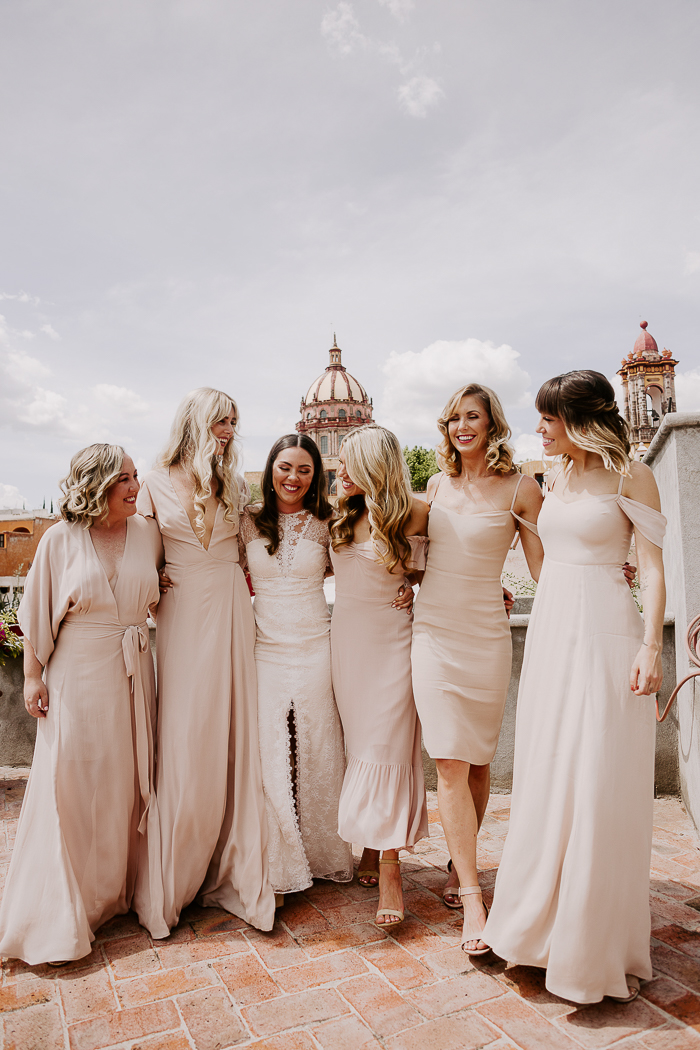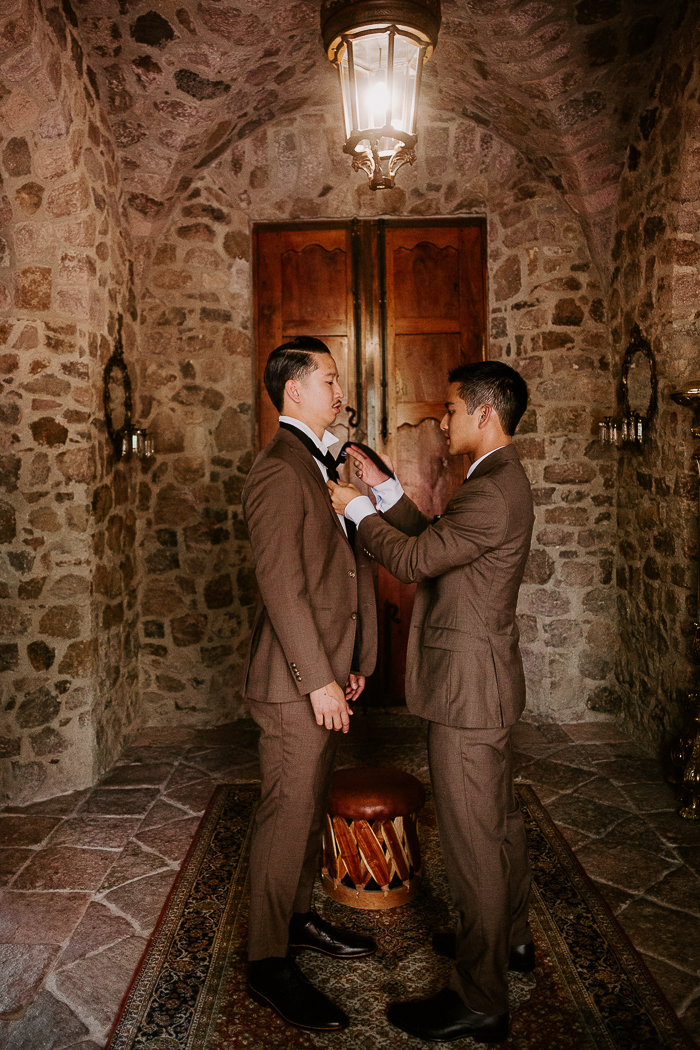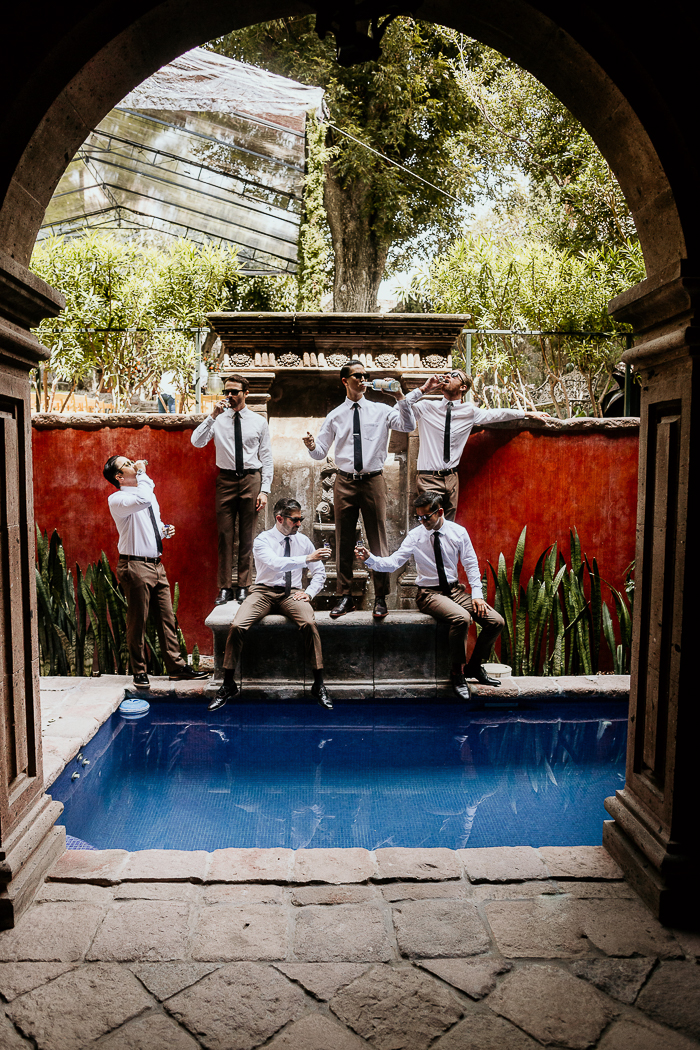 Simple Decor at Casa Aurora
San Miguel de Allende is such a special city with its own very distinct aesthetic, so we wanted something that would compliment the surroundings. We went with a mixture of neutral colors as well as burnt oranges and reds. You don't need a lot of decor when your backdrop is a beautiful cathedral.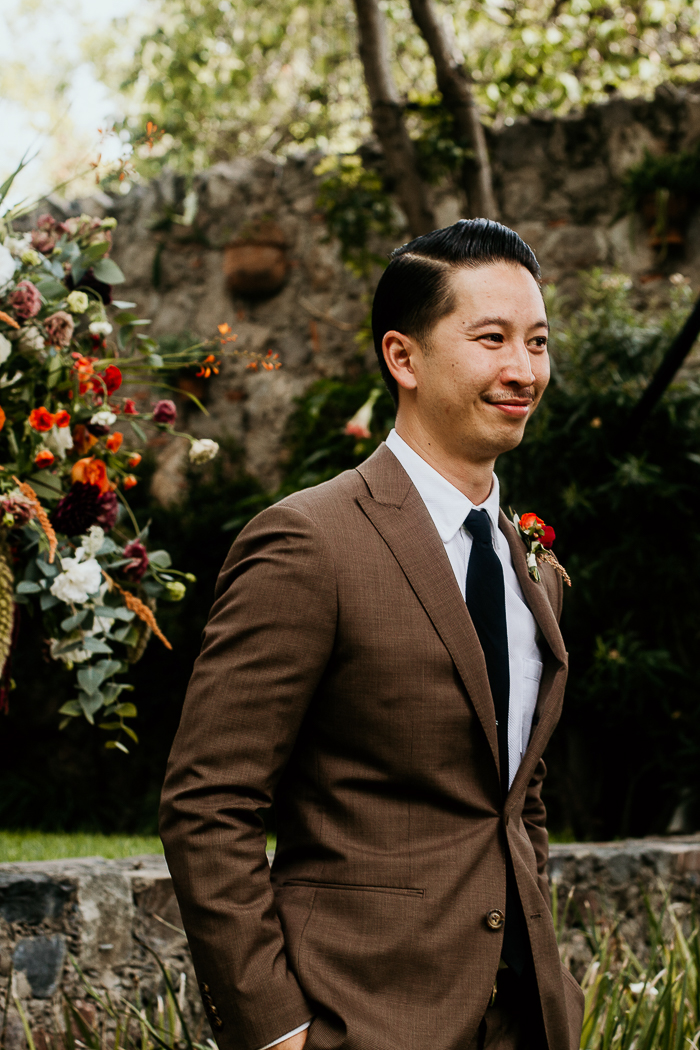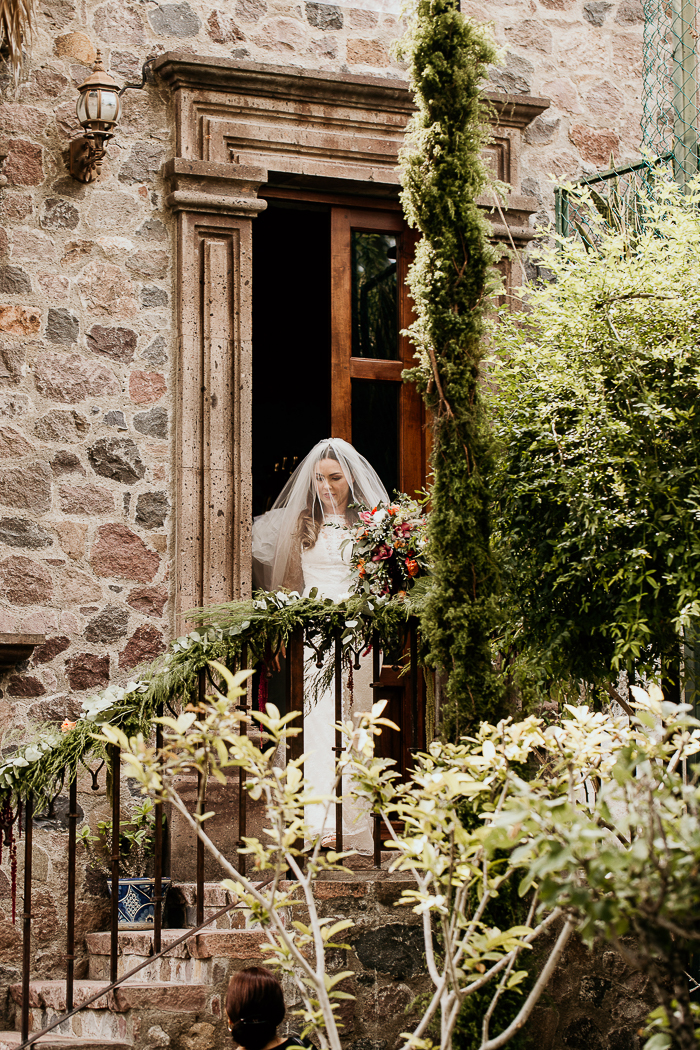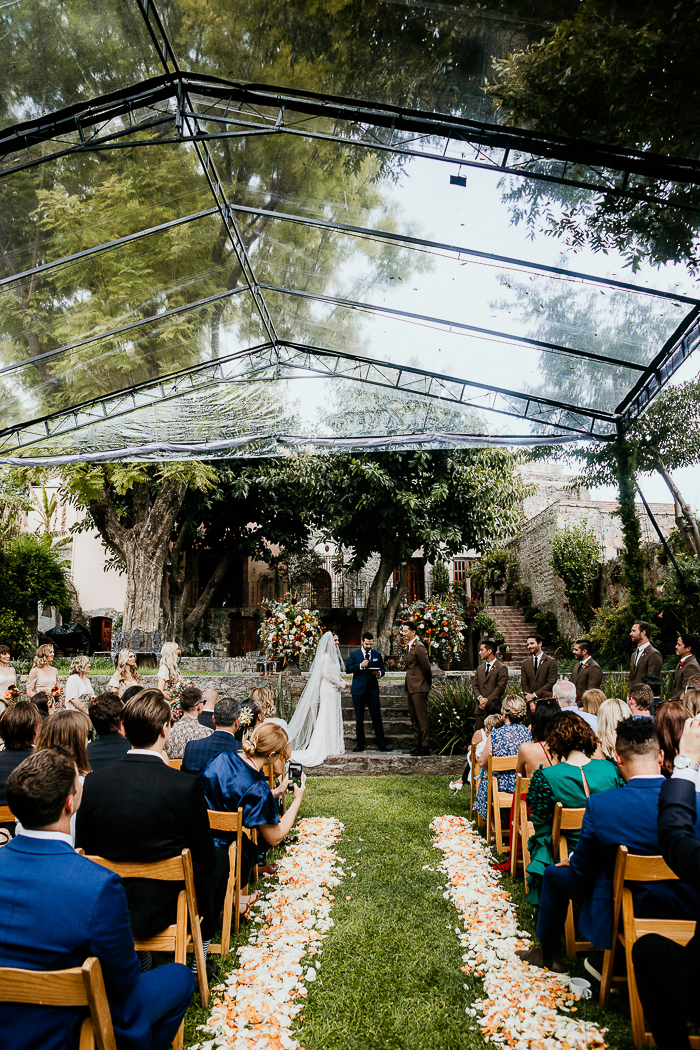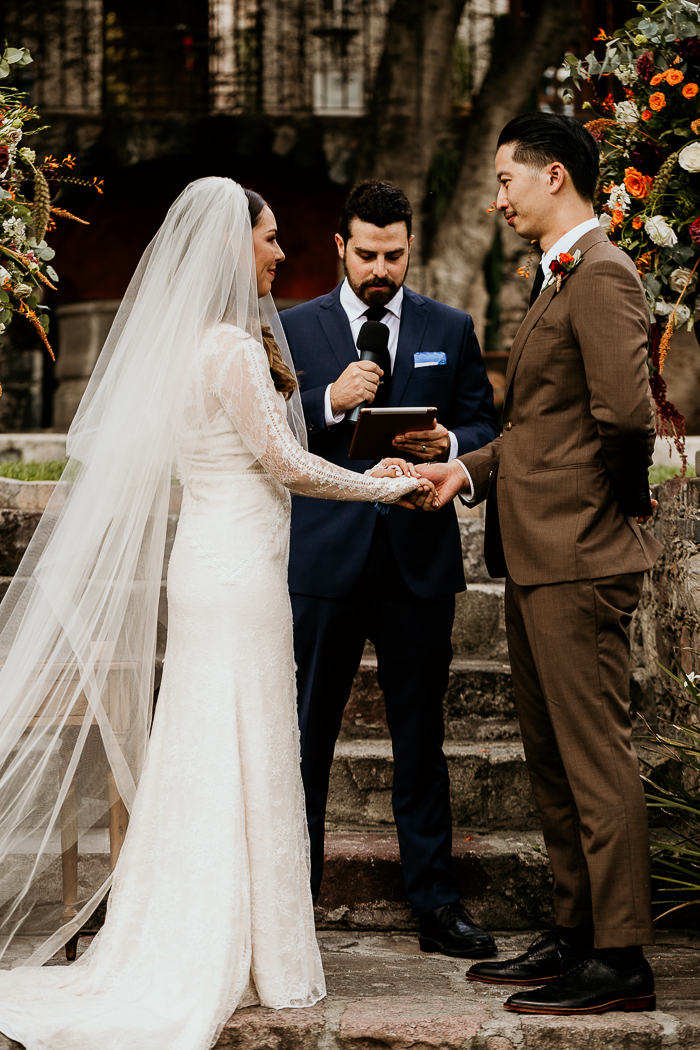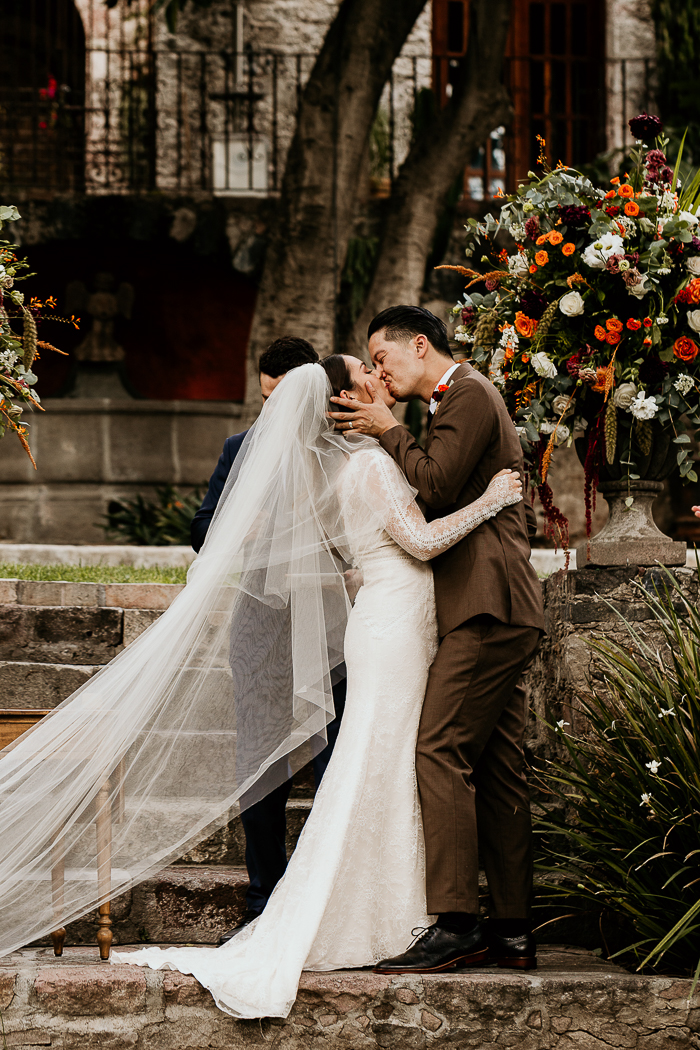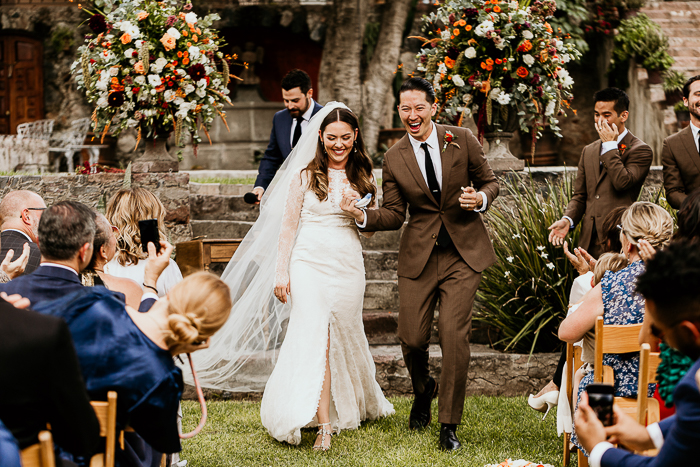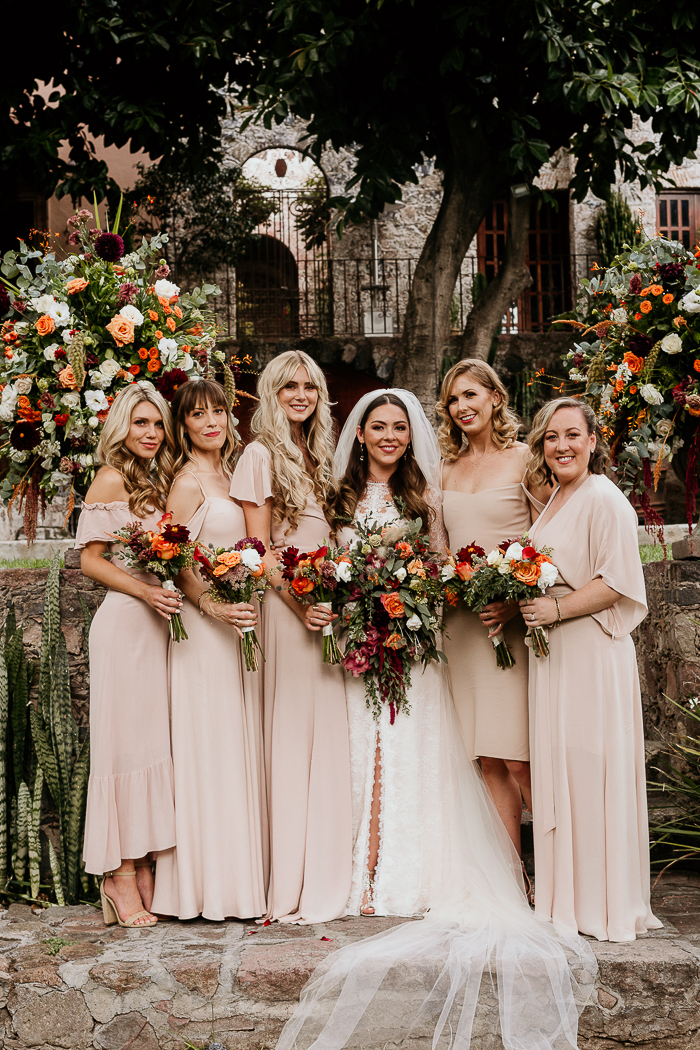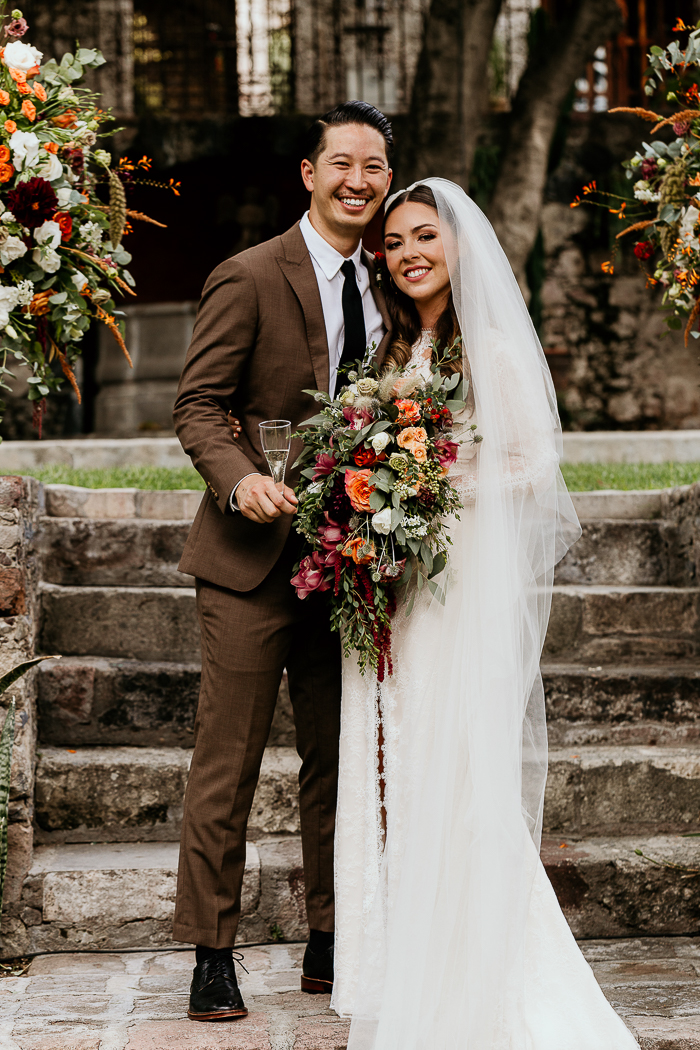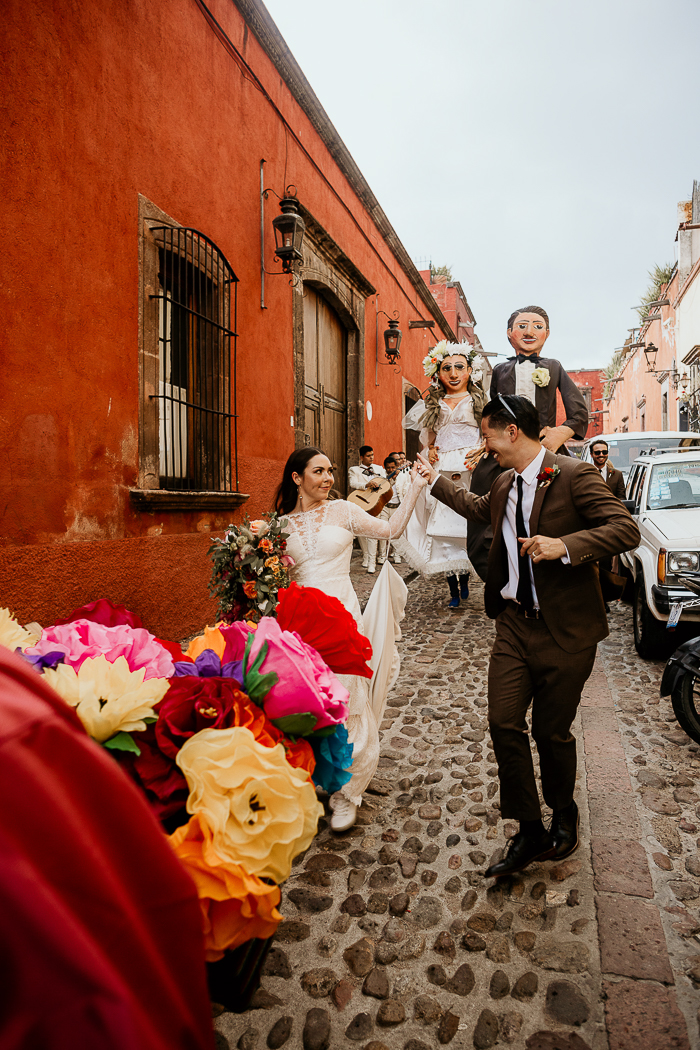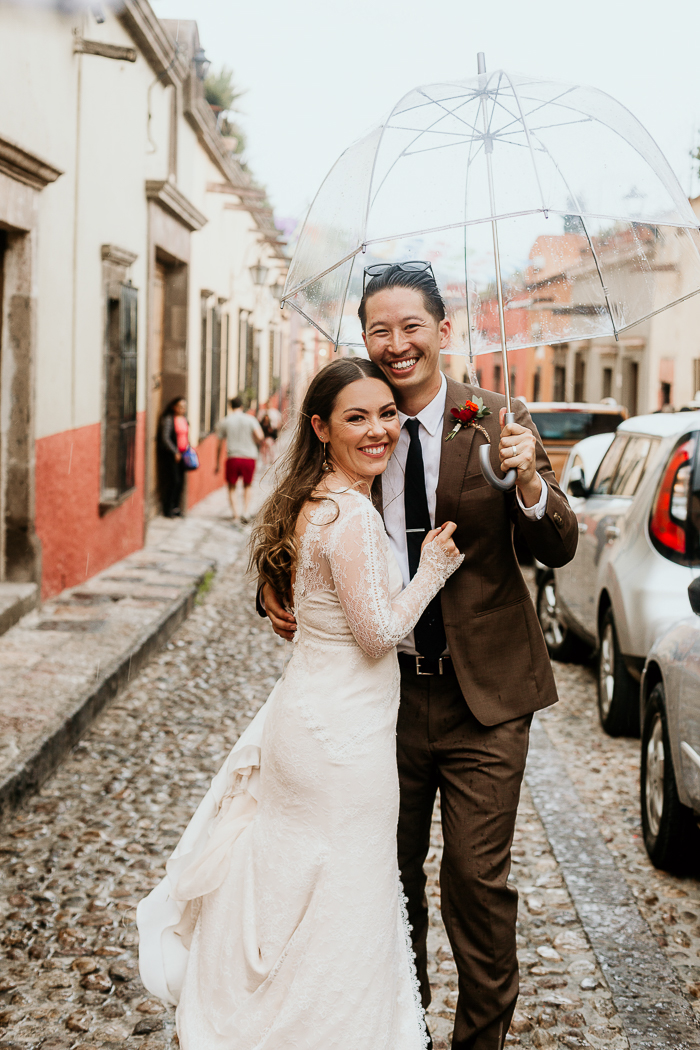 An Outfit Change And A Haircut
I had two dresses. The ceremony dress was much more of a classic bridal look with lace to match the historic venue. Then I switched into a much more comfortable satin dress with boots. I didn't want to be fussing around with my dress while dancing. I also chopped off about a foot of hair between the ceremony and reception, which was super fun.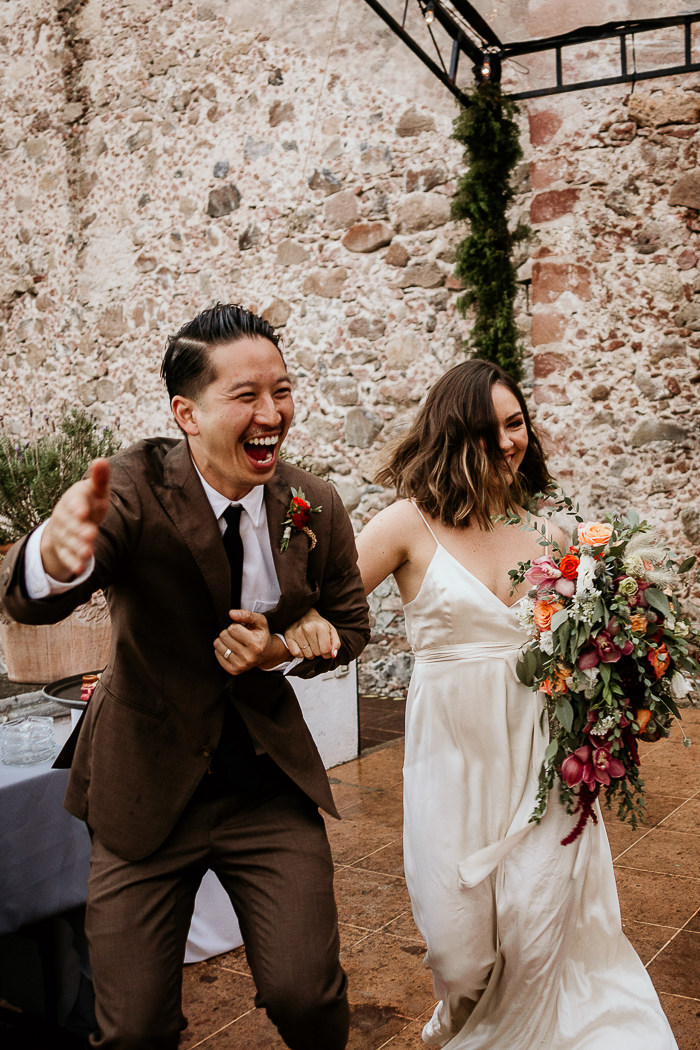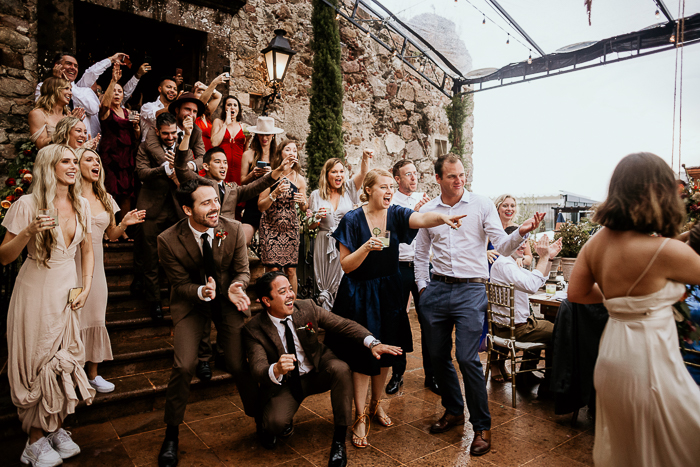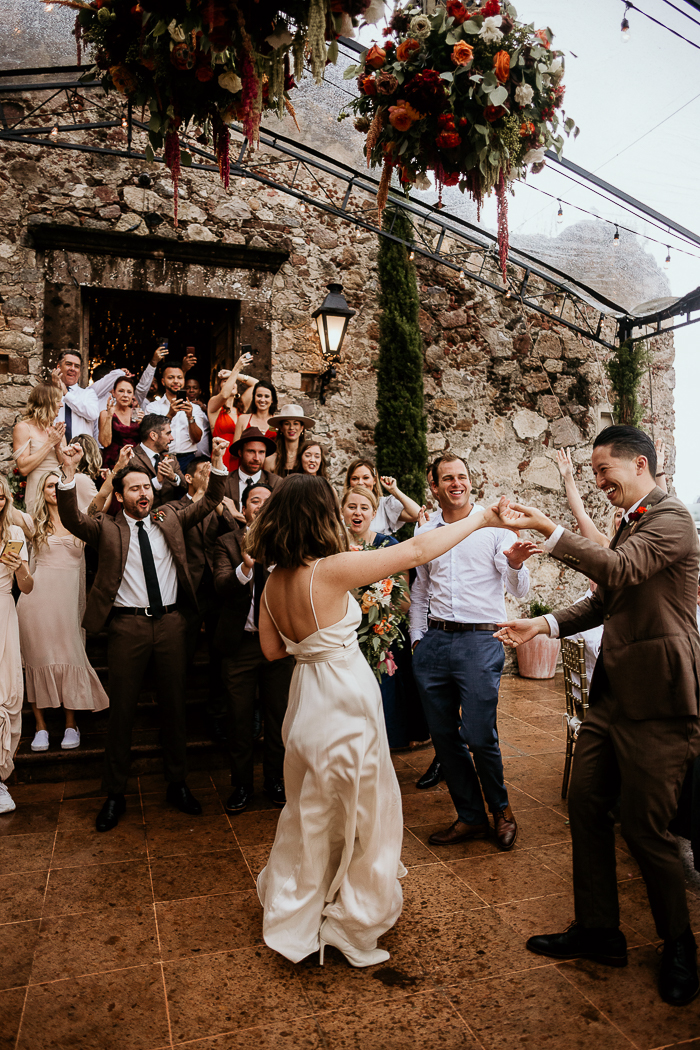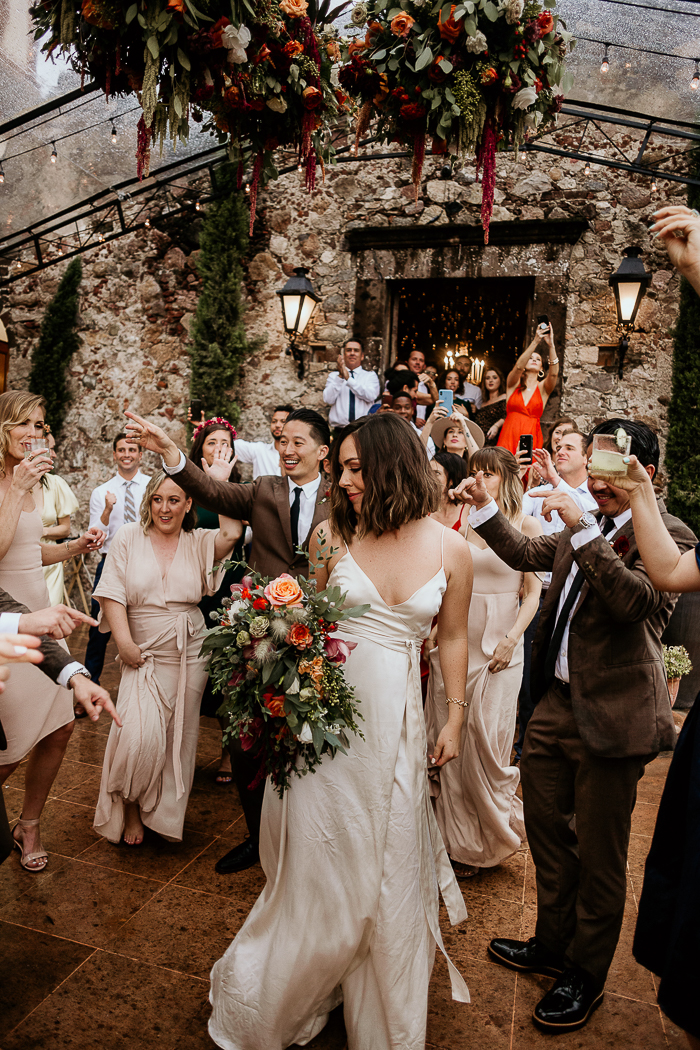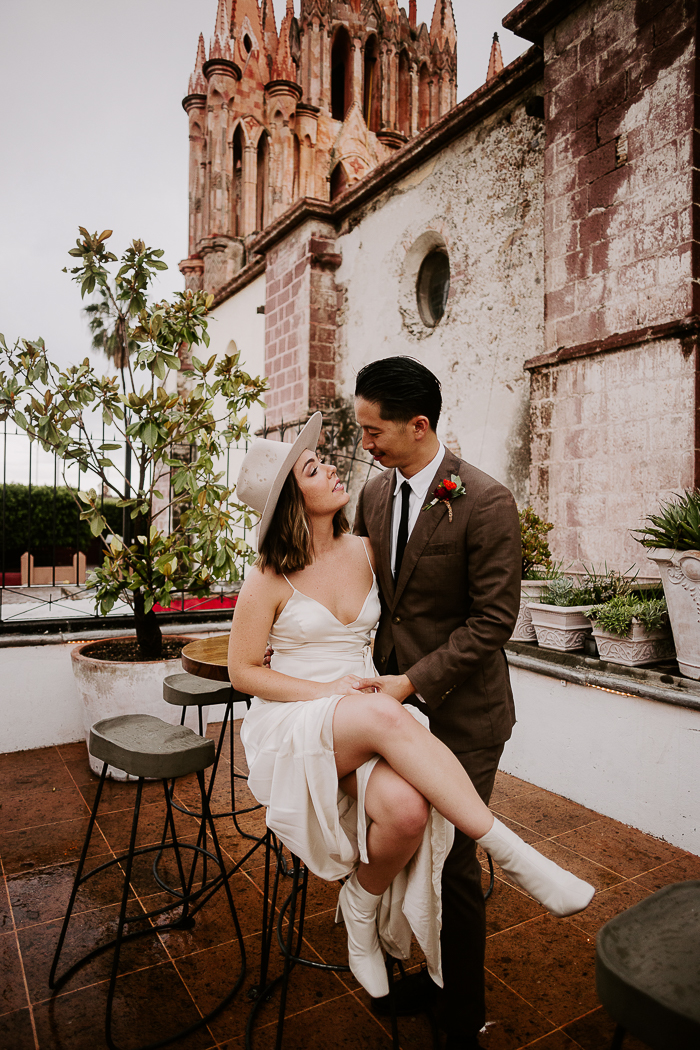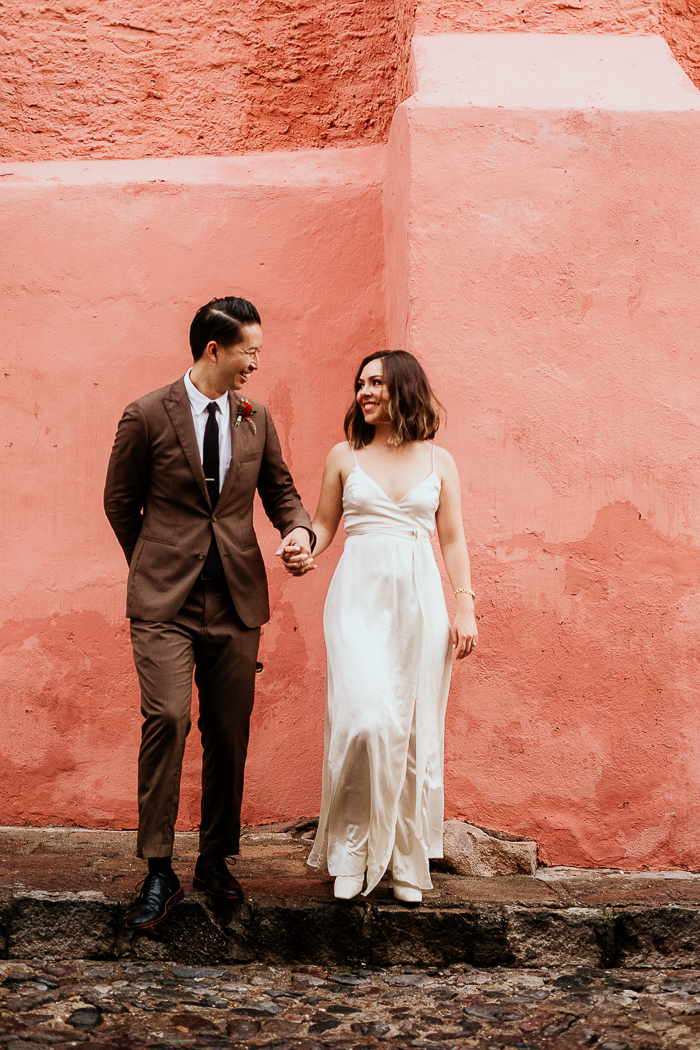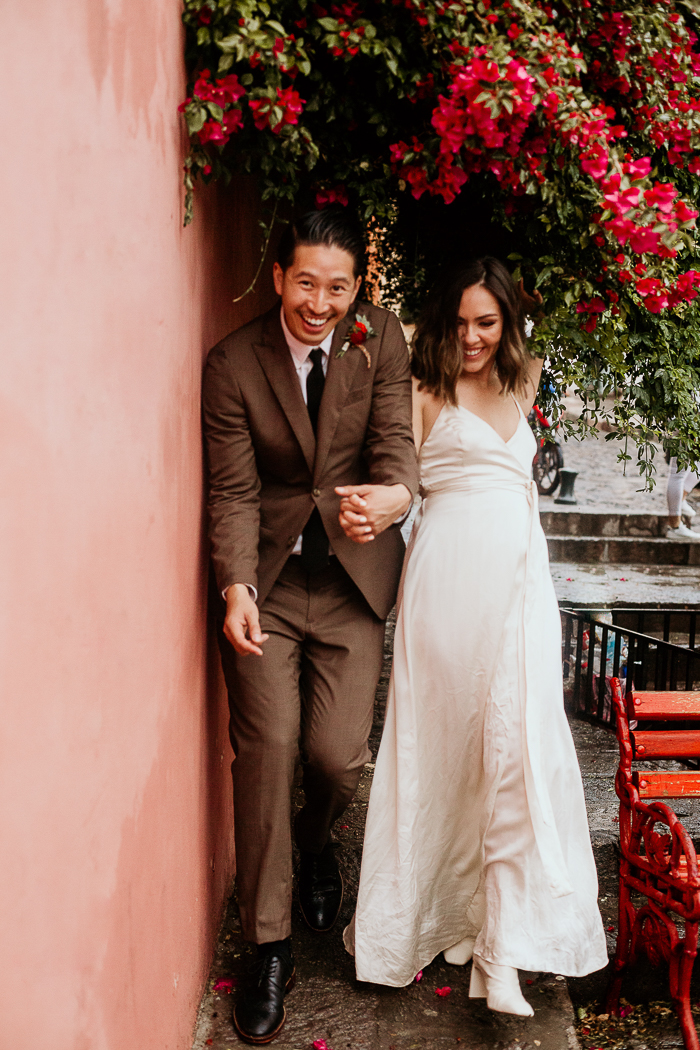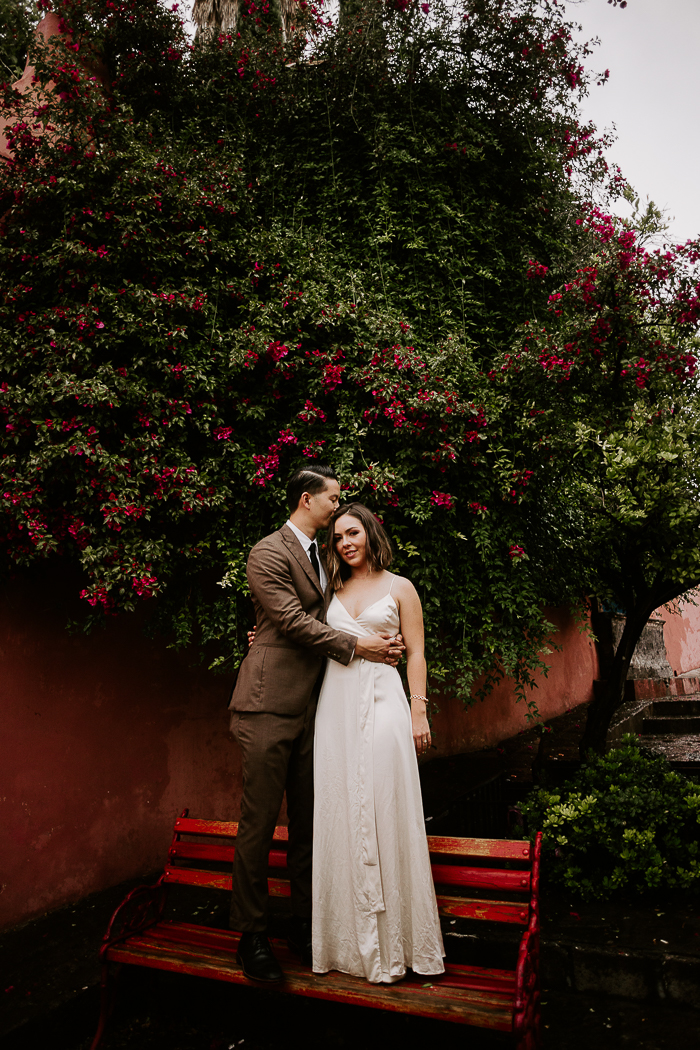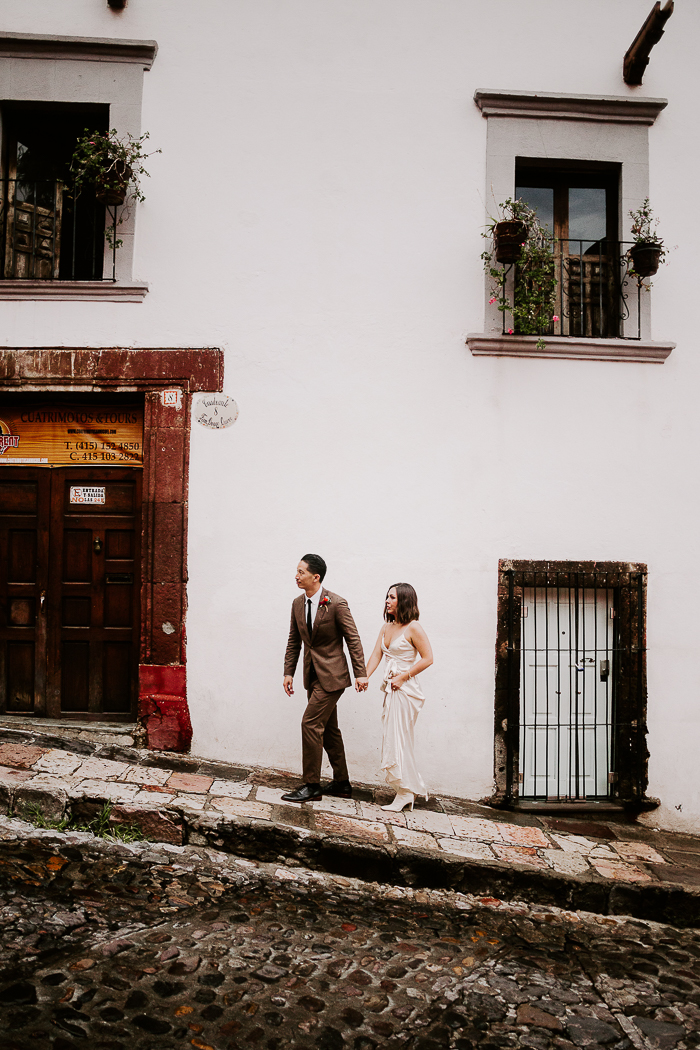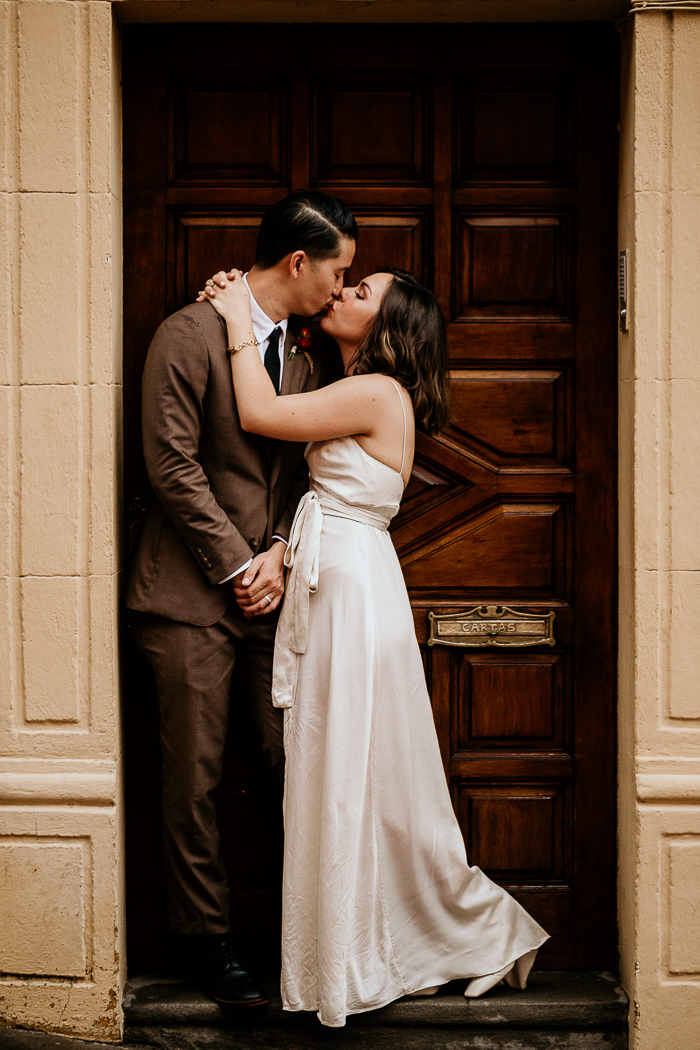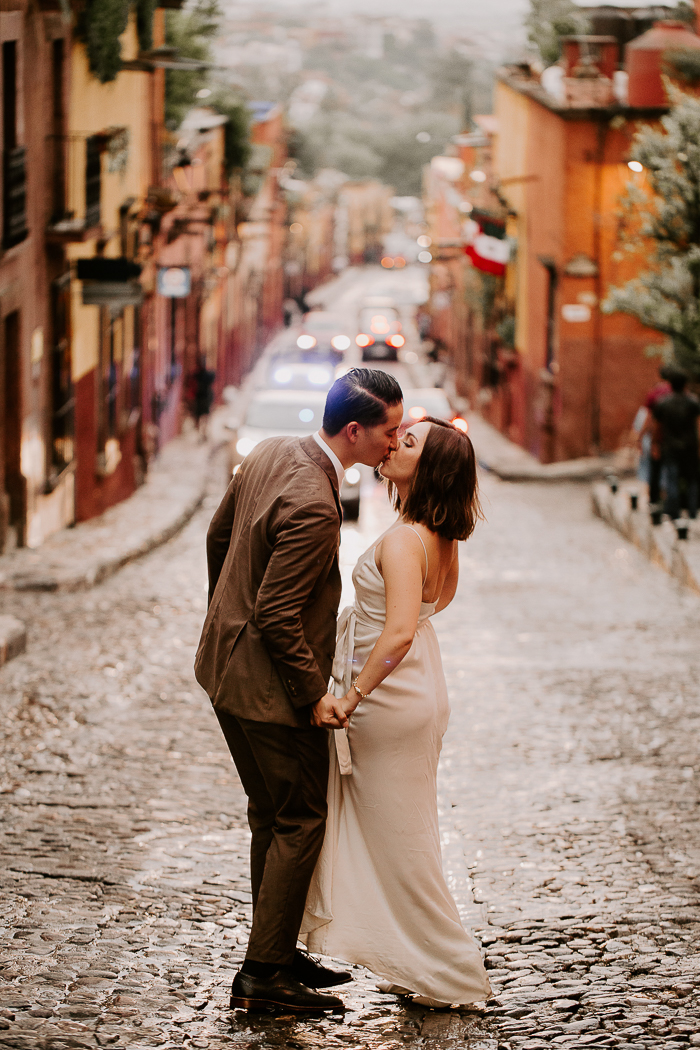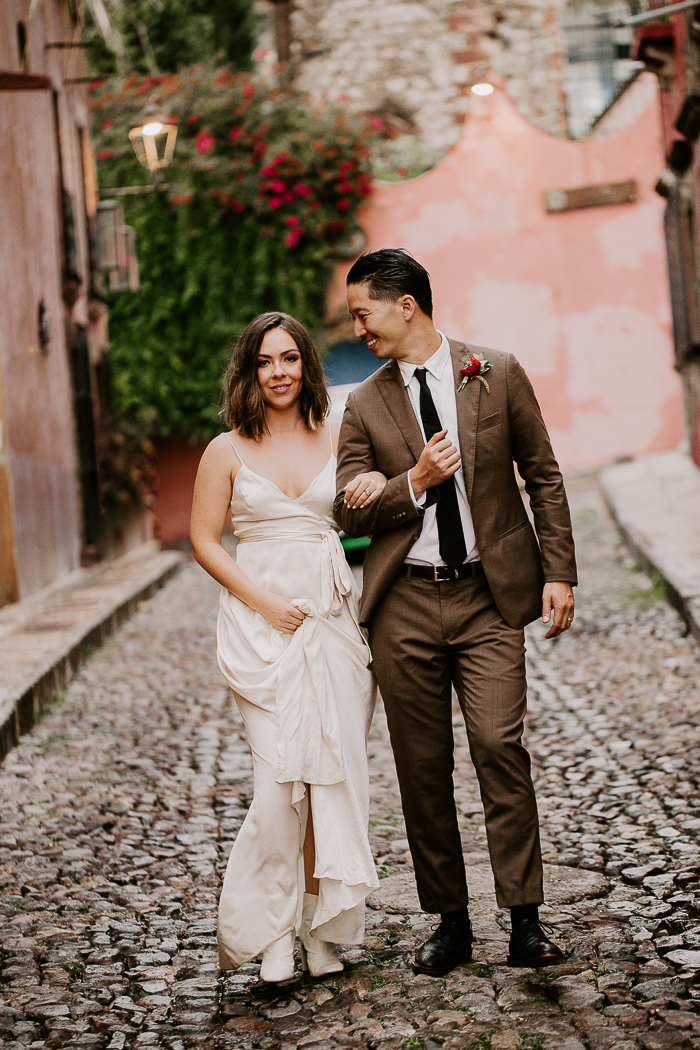 Wedding Advice From The Bride
Leave room for the unexpected. Because we had a remote wedding, I was prepared for anything to go wrong. Also, trust the people you've hired to help you. Everyone we worked with was so professional and took the stress off my shoulders, which allowed me and my husband to enjoy our day.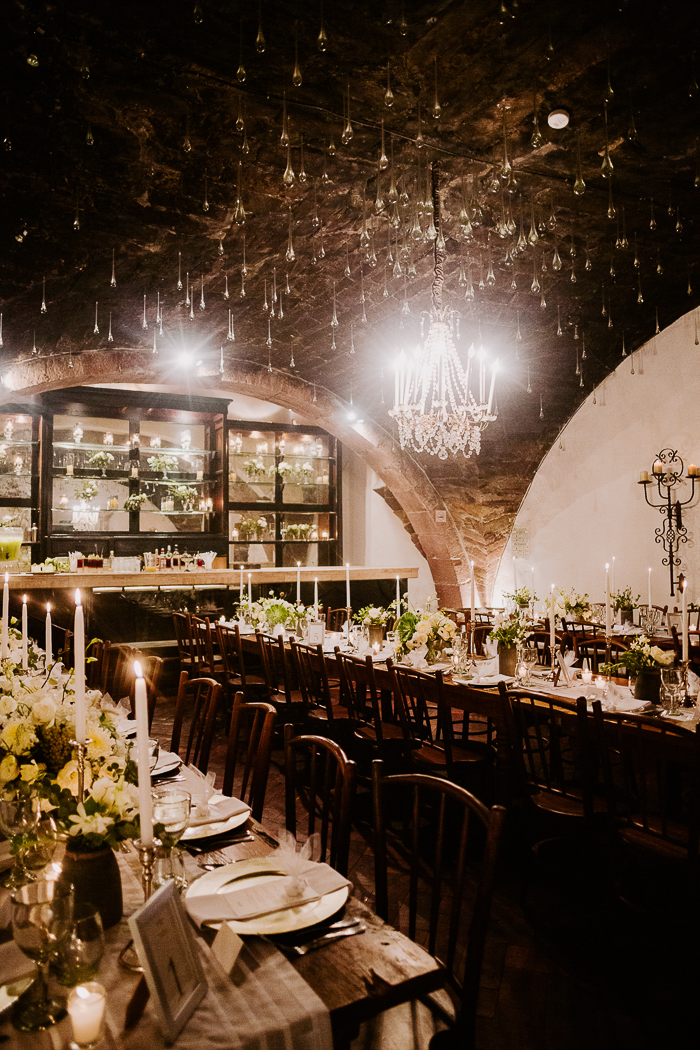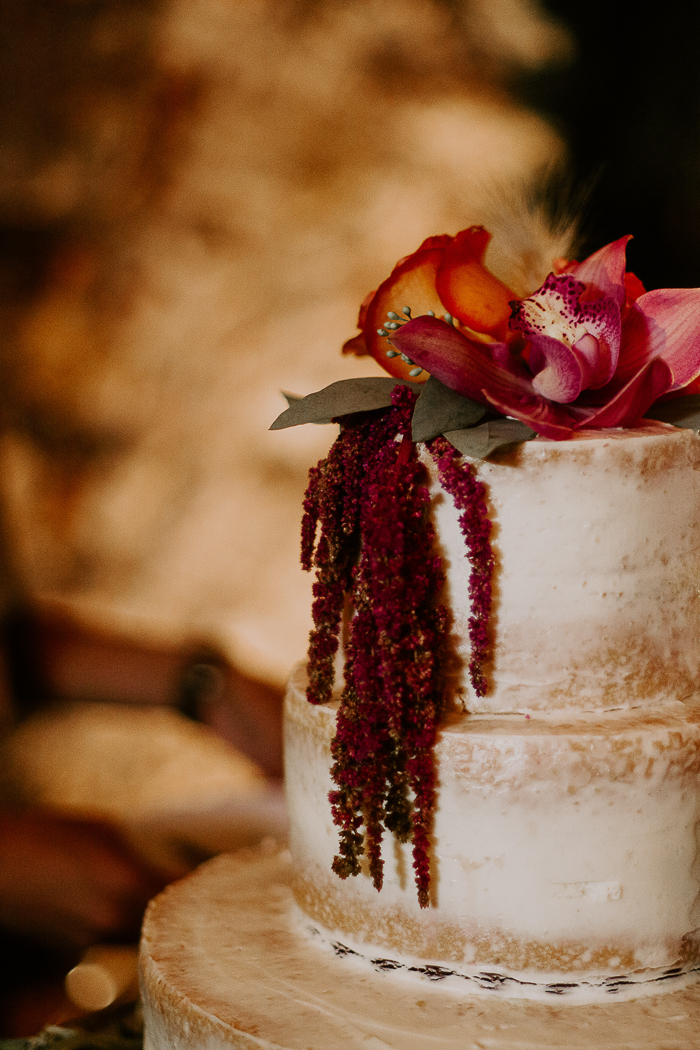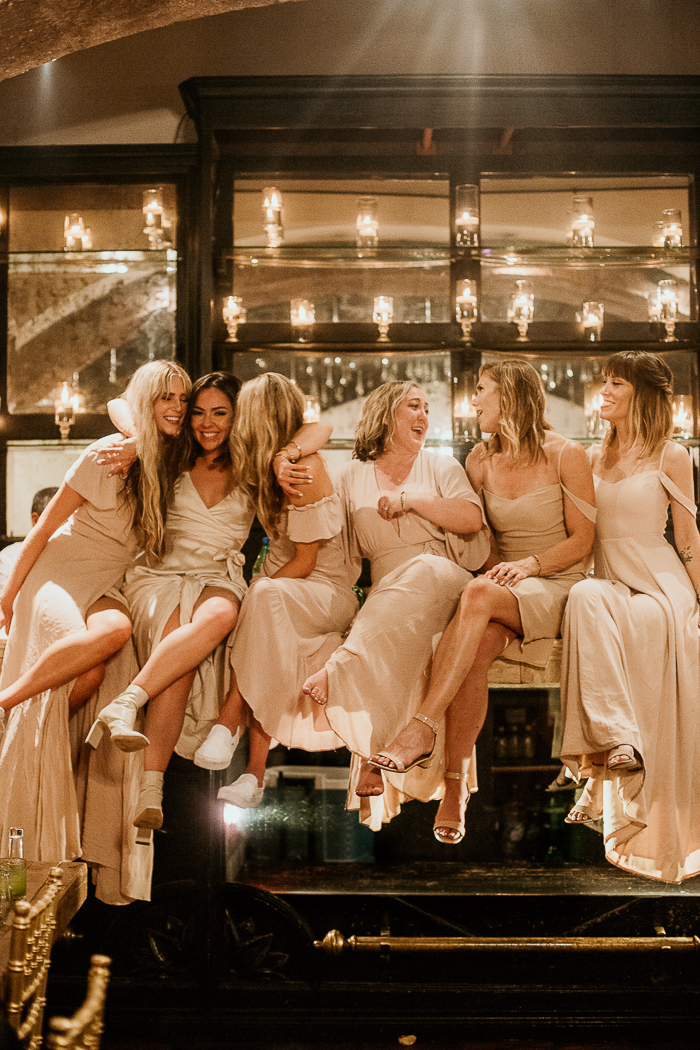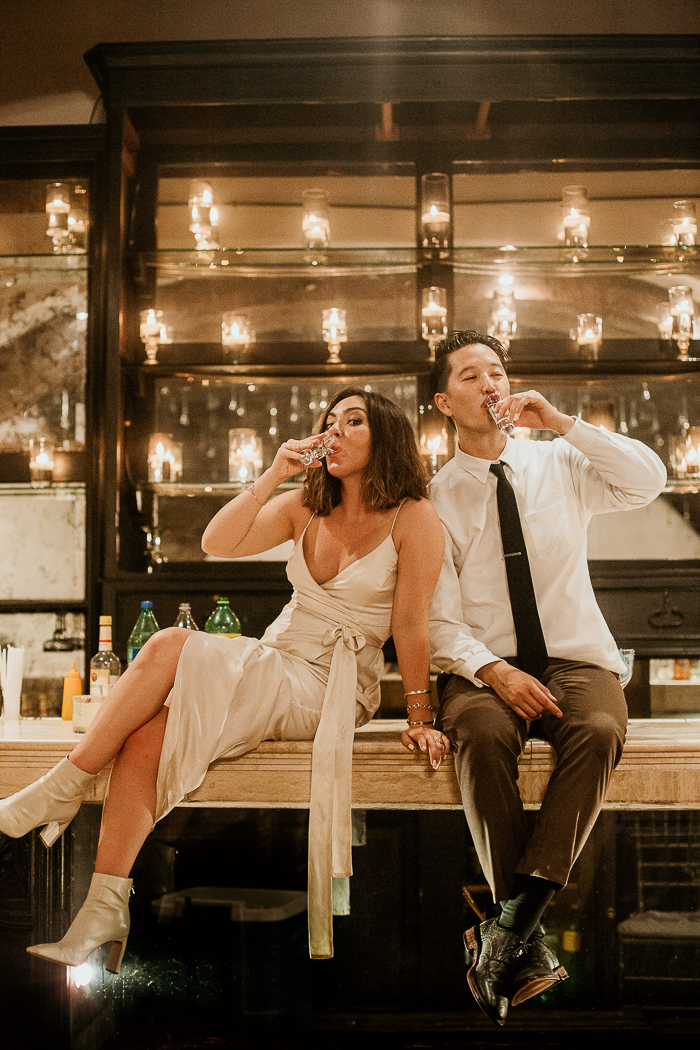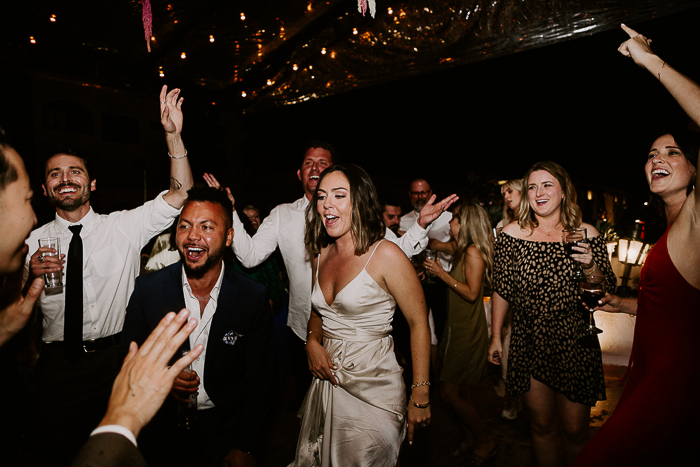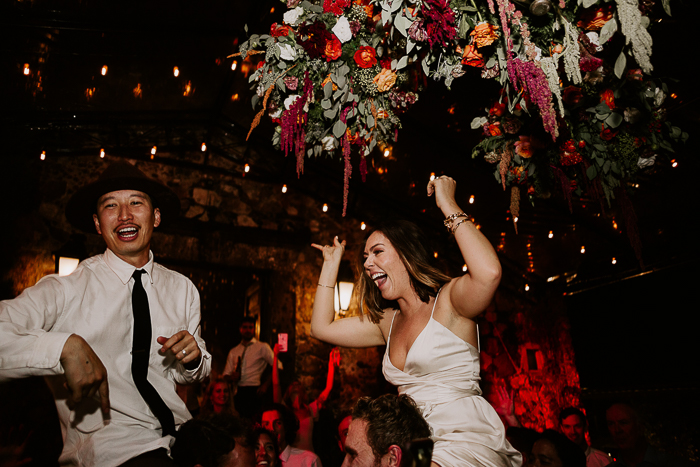 Congratulations again to Morgan and Nick on their stunning Casa Aurora wedding! Thank you to Junebug member Mariana Pierce for sharing it with us. To see more of her work, check out her profile in our directory of best wedding photographers in the world!