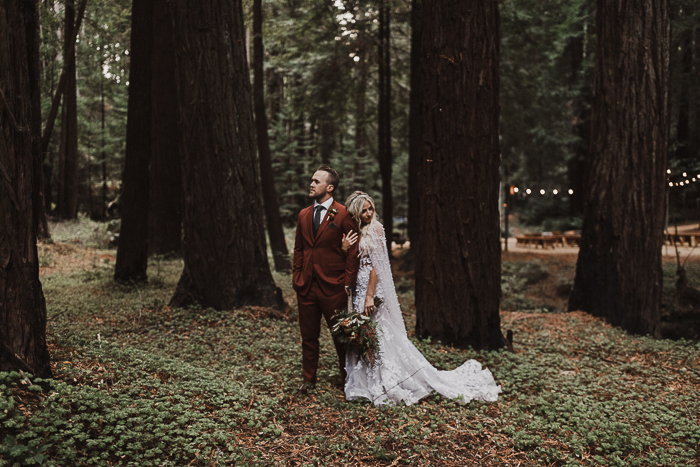 Imagine a weekend full of cozy cabins, redwood trees, fire pits, and the slow trickle of a nearby creek as the soundtrack of your weekend. That's exactly what Alyssa and James experienced at their romantic fairytale wedding at Laughing Canyon. The couple knew they wanted something a bit more unconventional rather than a traditional wedding day. They wanted a 3-day event that their guests' would never forget. Thanks to planner LJ Oneto, the weekend was just that.
Their special day alone was filled with lush forest views, a wedding dress that the bride designed herself (yes!), a custom rust-colored suit that contrasted perfectly with the trees, craft cocktails, a taco truck, and late-night paella. Those are just five of the epic details that Alyssa and James included. Ready to be transported to a fairytale-esque summer camp? Keep scrolling to see all of these details, beautifully captured by Brandon Scott Photo Co.
The Couple:
Alyssa and James
The Wedding:
Laughing Canyon, Davenport, California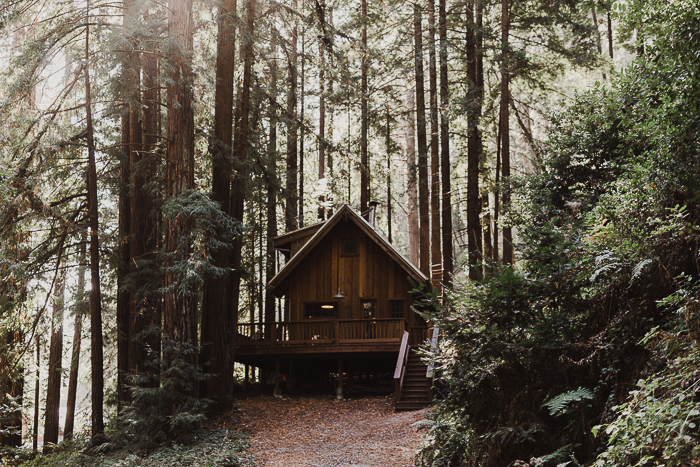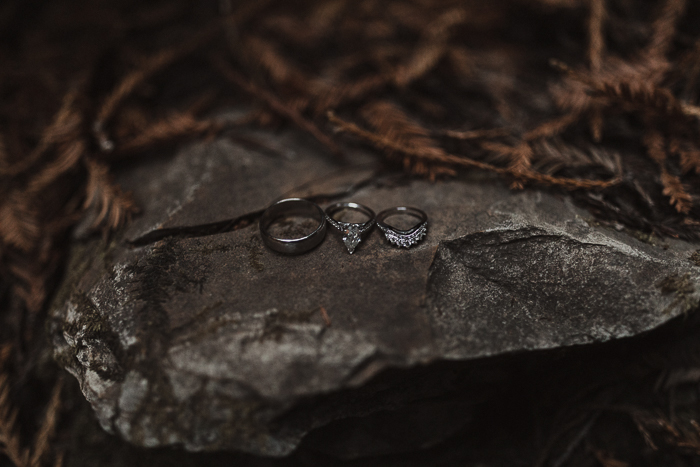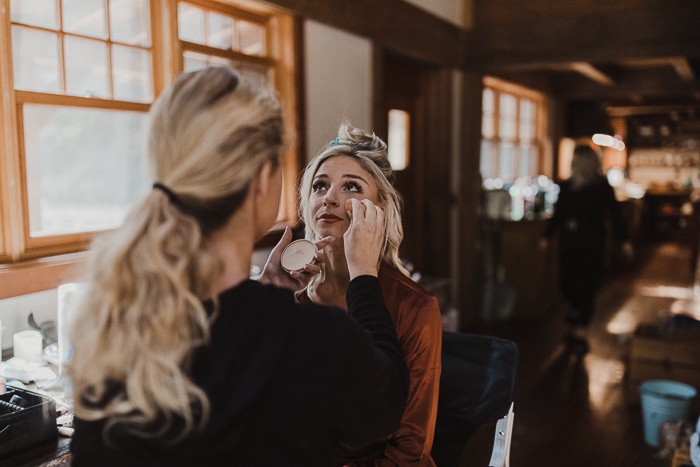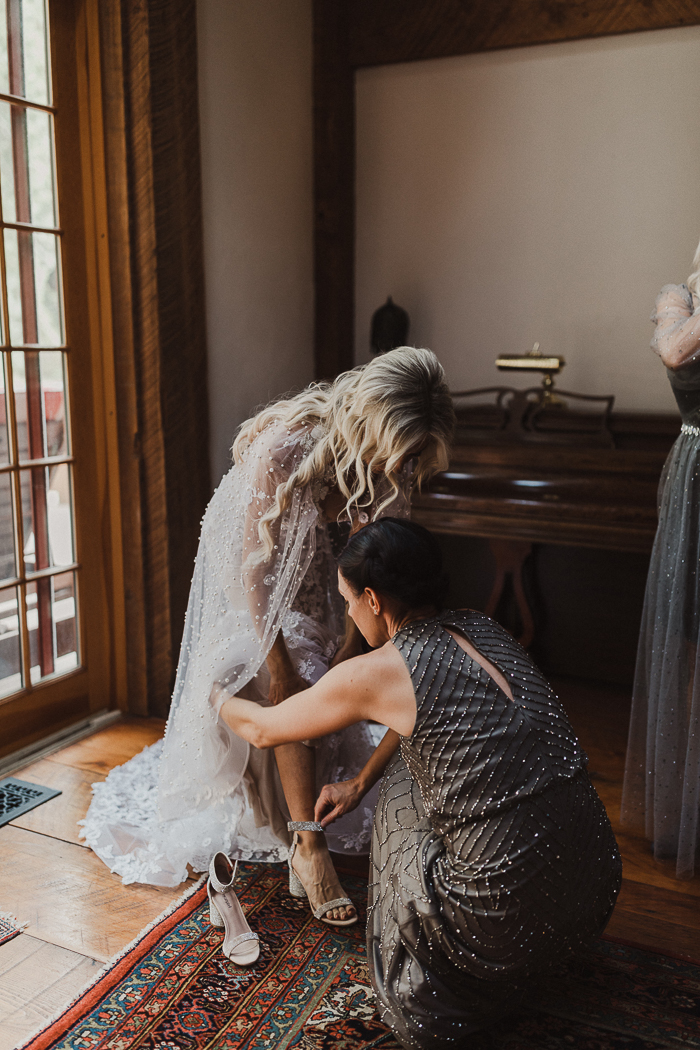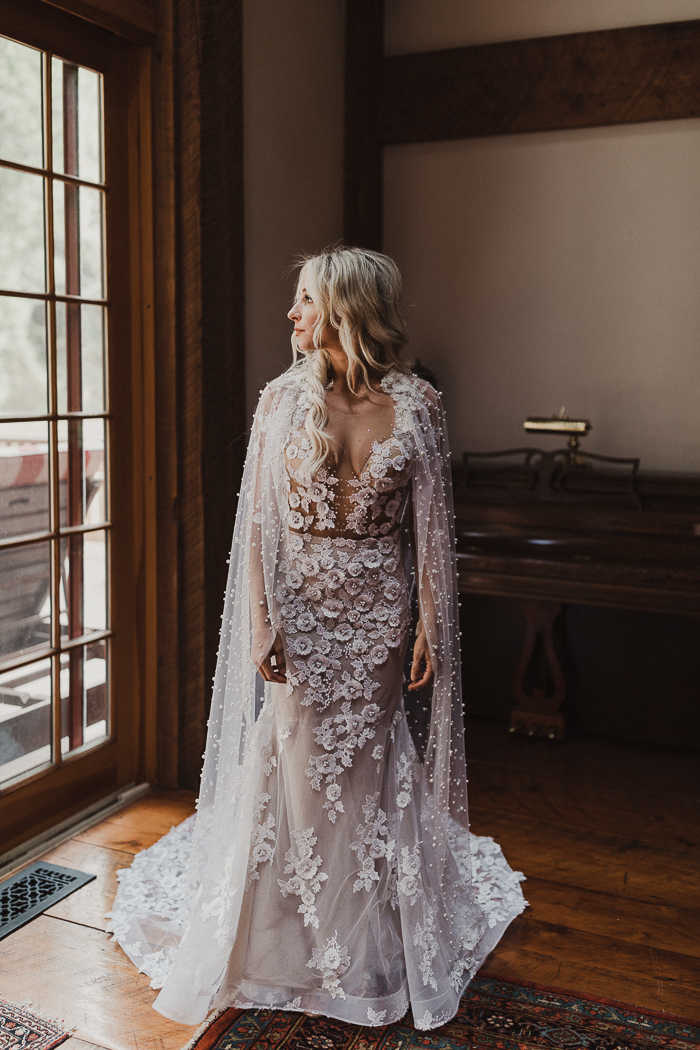 The Bride's Custom Wedding Dress
I envisioned myself as a flower that bloomed in the woods. I carefully placed the flowers from my lace as though they were the leaves falling and gathering on the forest floor. Scattered Swarovski crystals show the glimpses of light shining through the trees. And my husband truly makes me feel like a queen, so I wanted to represent that in my dress. I came up with a cape dripping in pearls, with crystal and pearl floral embellished neckline.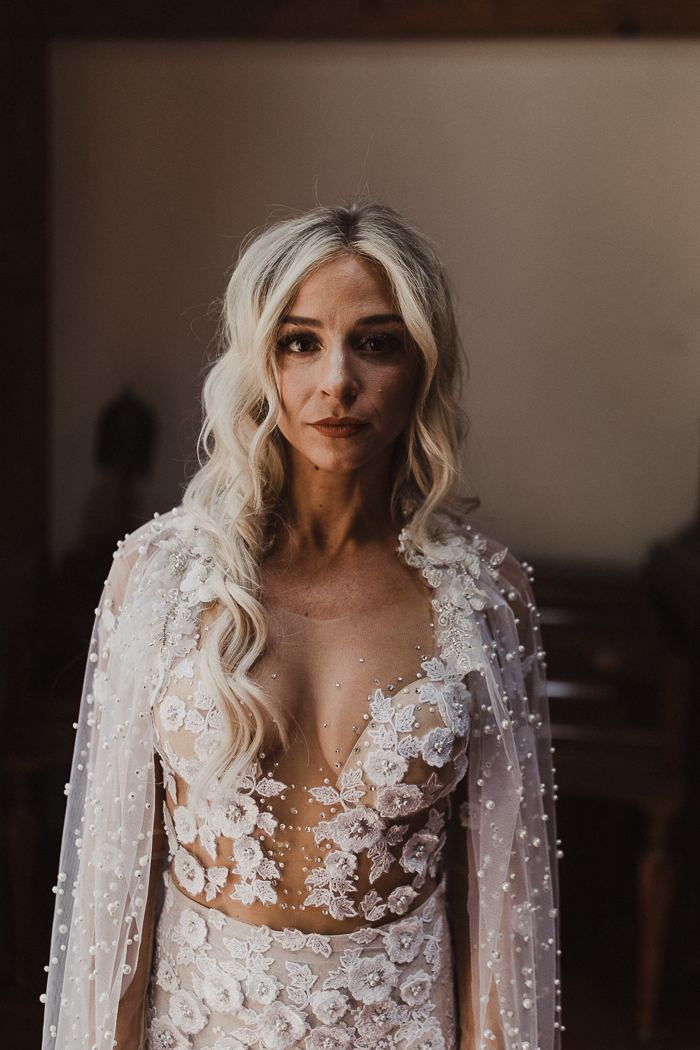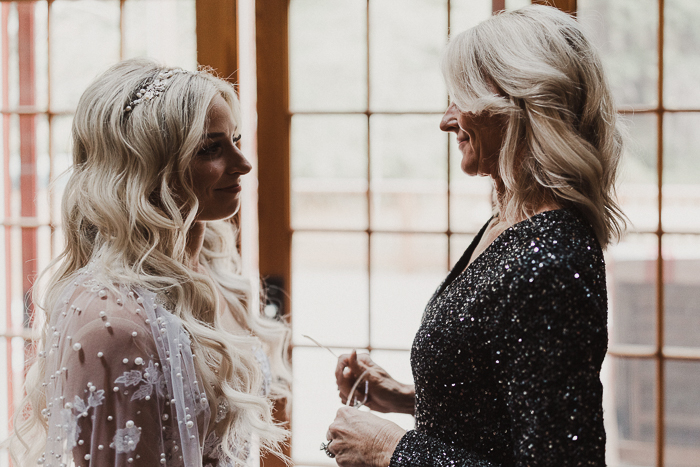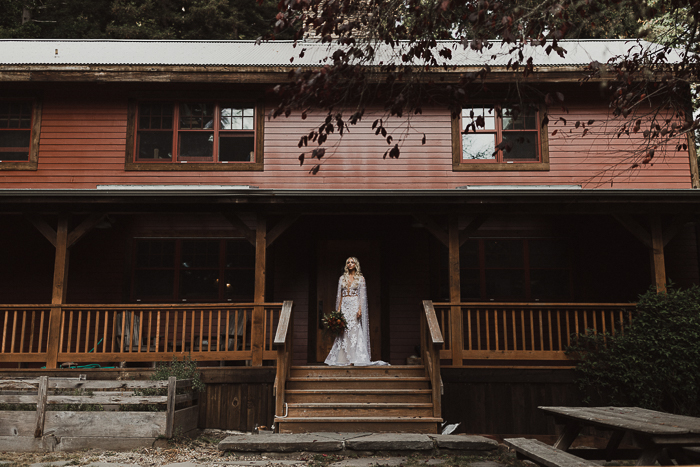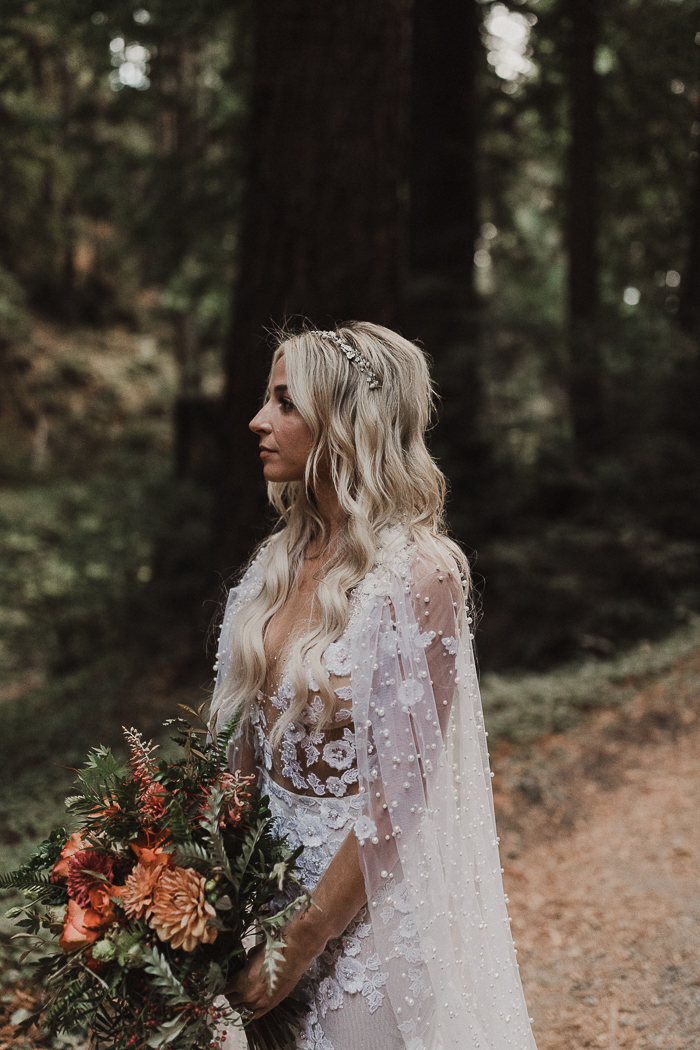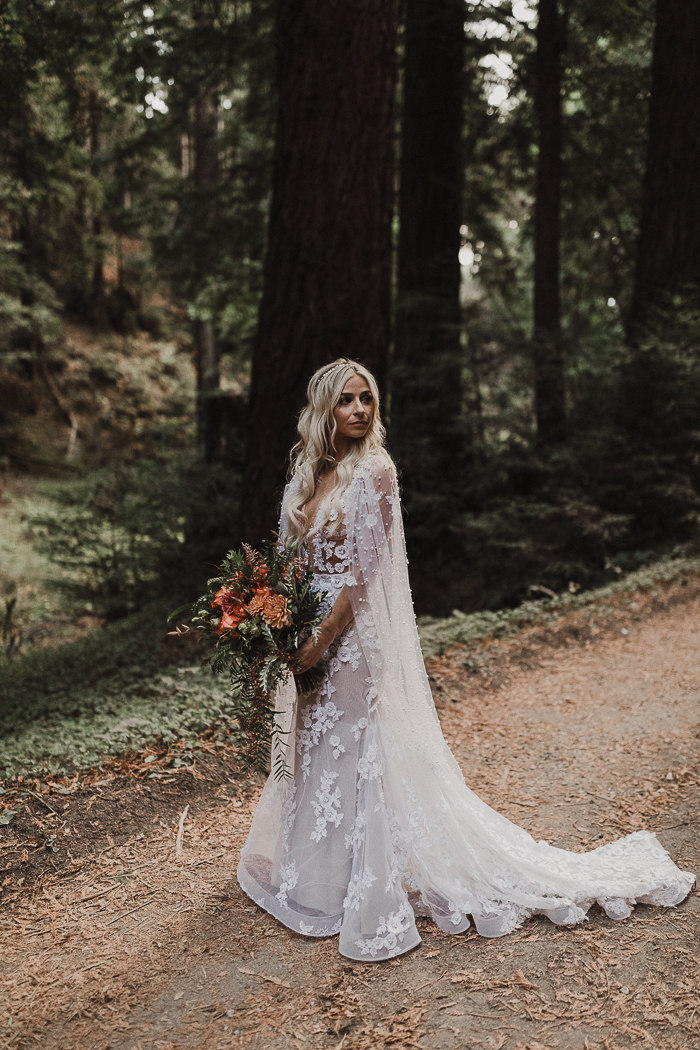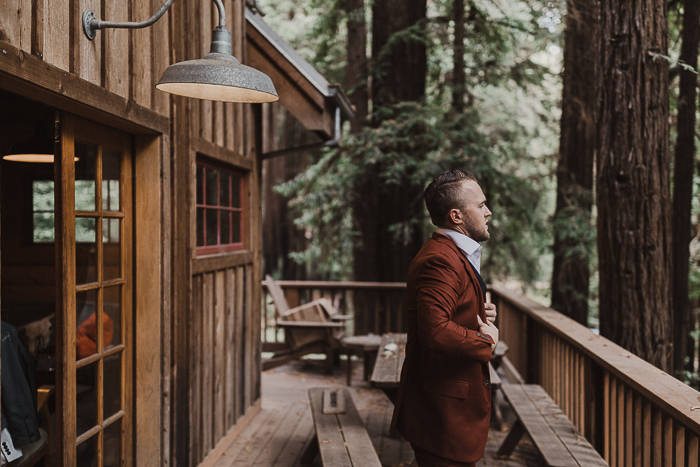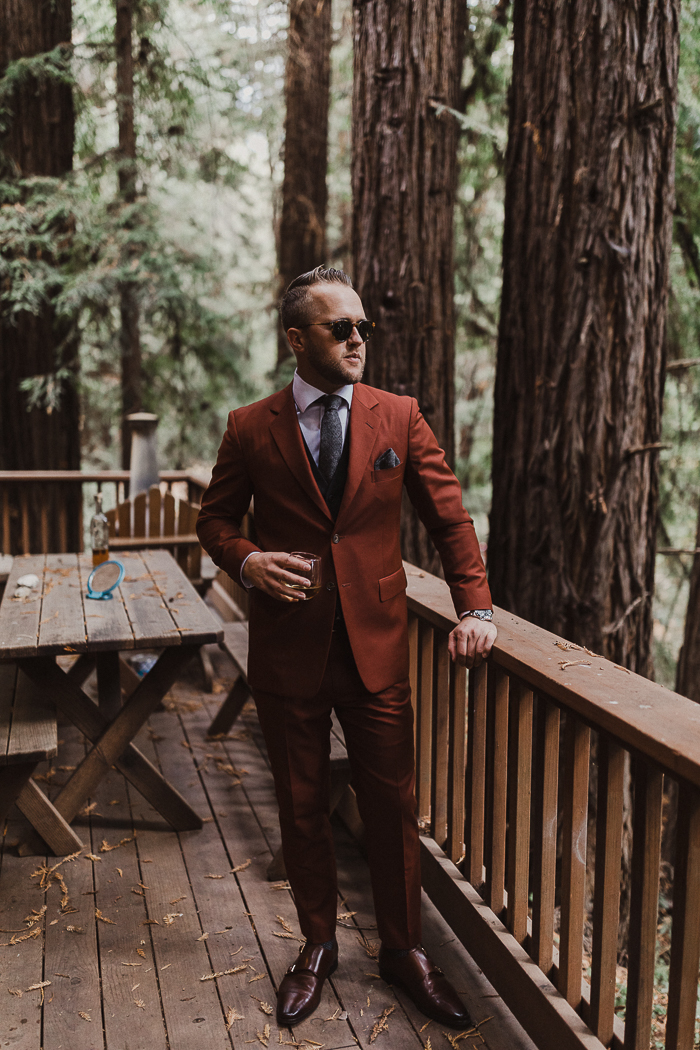 Why Laughing Canyon
I am known for my loud, boisterous laugh. So when I saw this place, I took it as a sign. We booked a trip to see it and didn't know where we were going–it was off the grid. As we pulled in surrounded by trees on this narrow road, I started crying. It was the most beautiful special place I had ever been to. And there it was–the feeling that I was missing from the other venues. A place so special that it equally matched how unique our love is.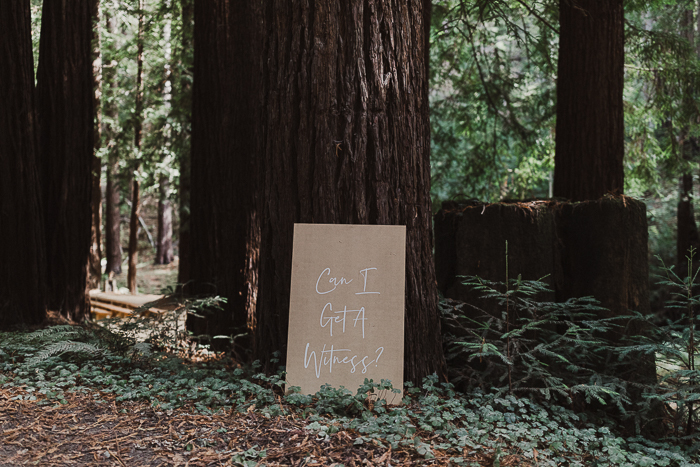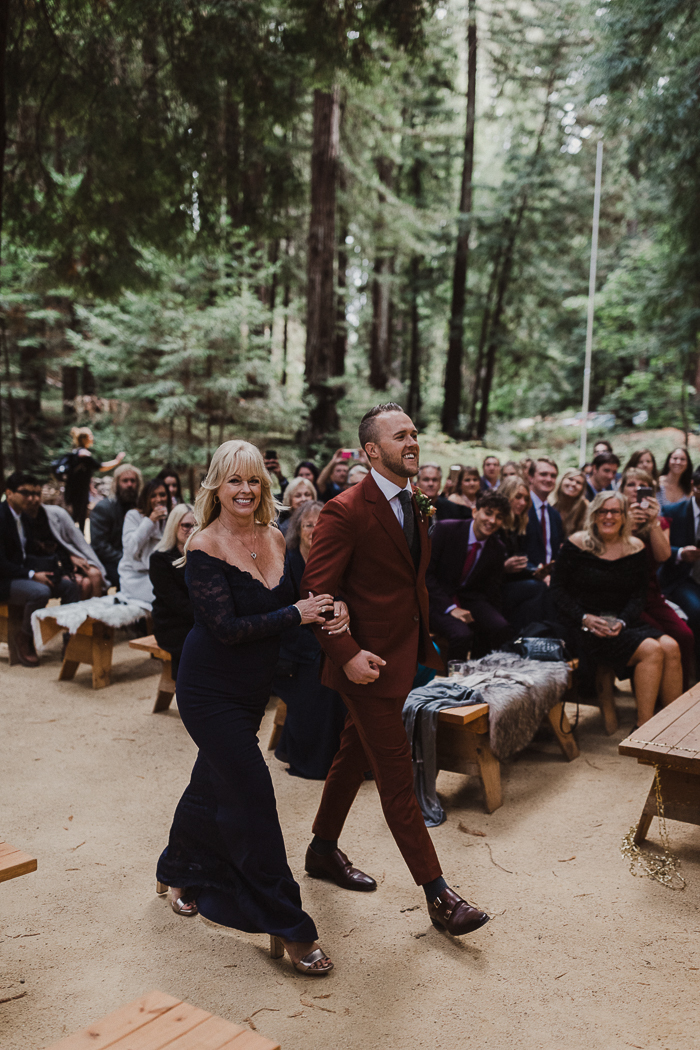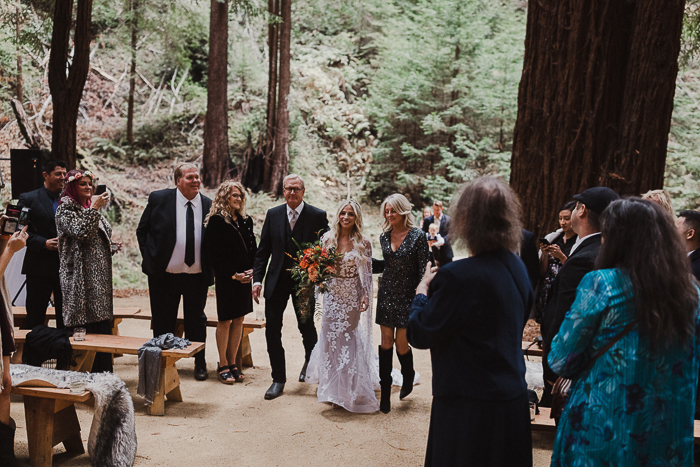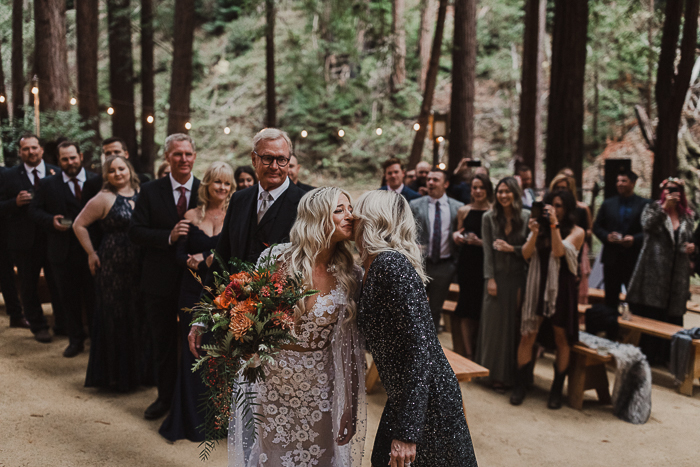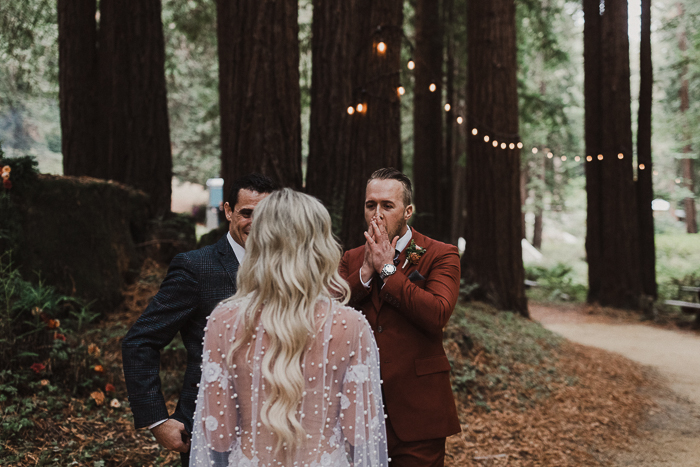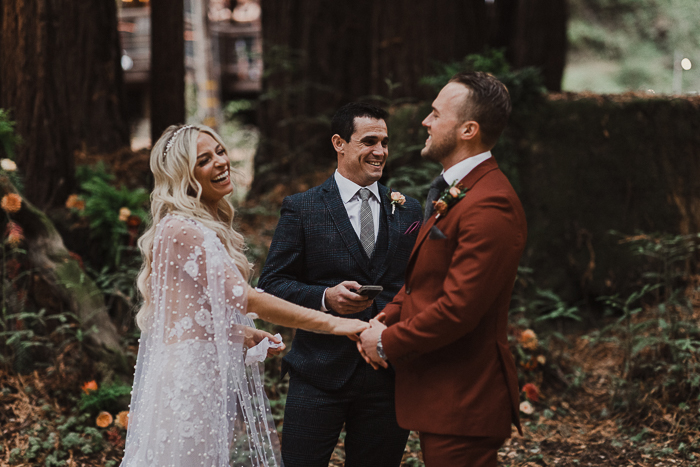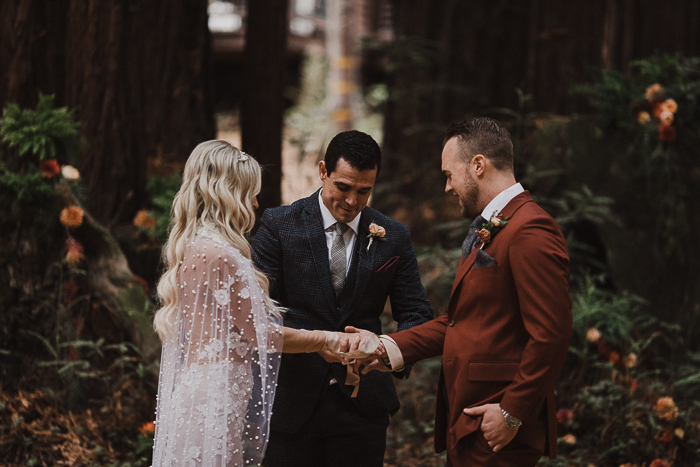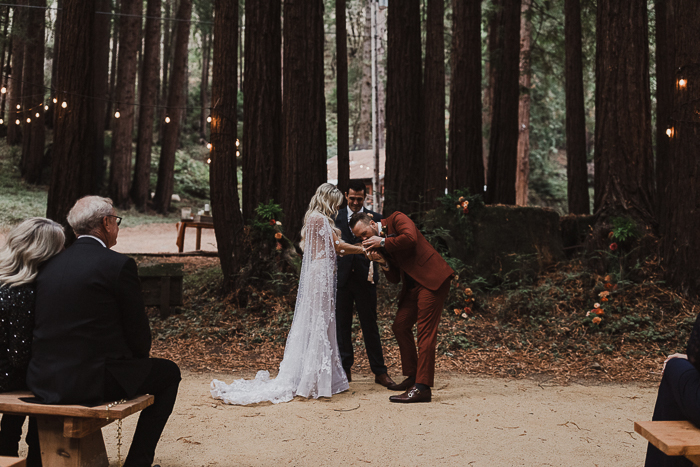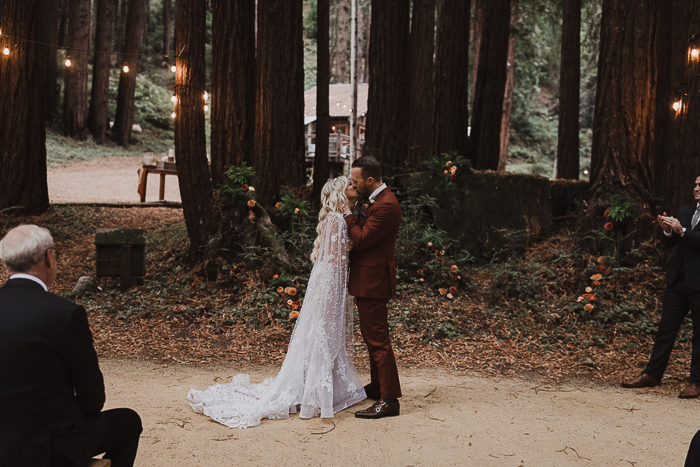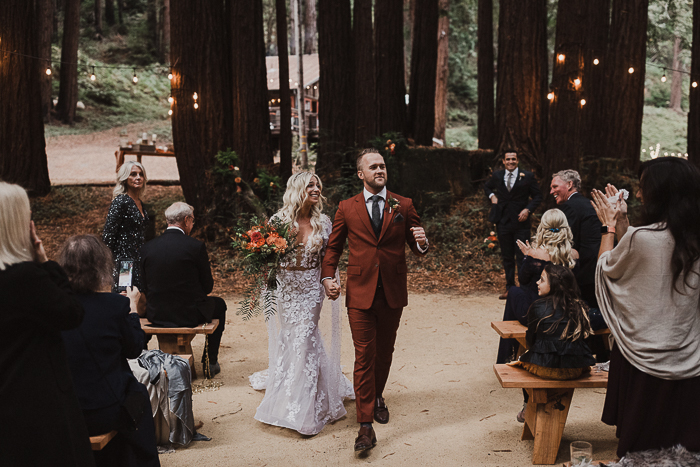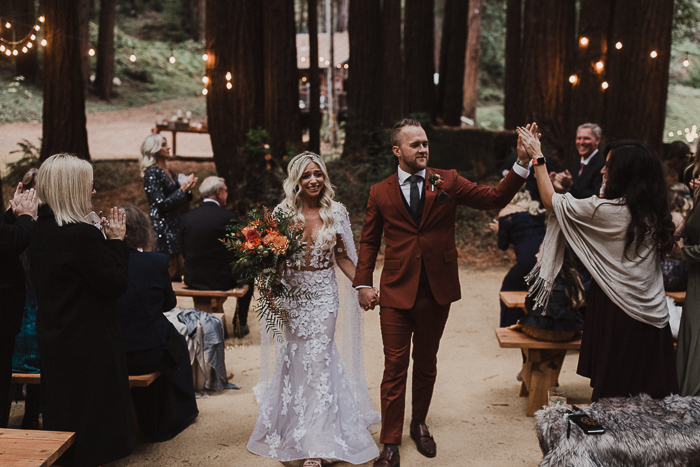 An Unconventional Wedding Day Vibe
We didn't follow the rules. We wanted to create an experience–one big party the whole weekend long. We're talking glamping tents on site for our bridal party, handcrafted cocktails upon arrival, no seating chart, paella cooked onsite, and a gourmet taco truck. We wanted to bring the people we love together in an unfamiliar but gorgeous place and have them experience things we love–nature, massive trees, adventure, craft cocktails and food, laughing, and—most importantly—each other.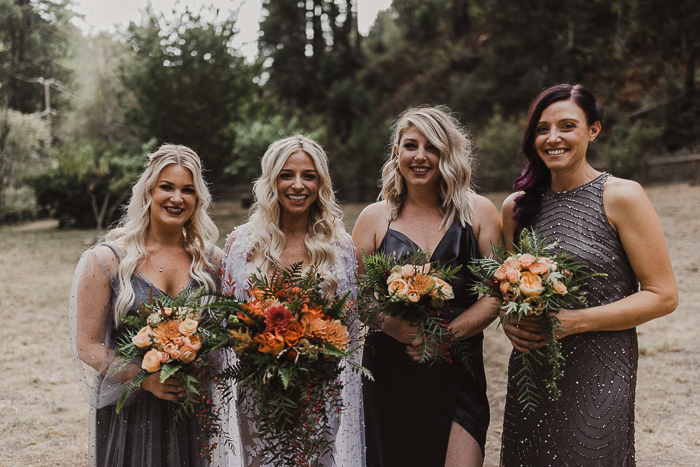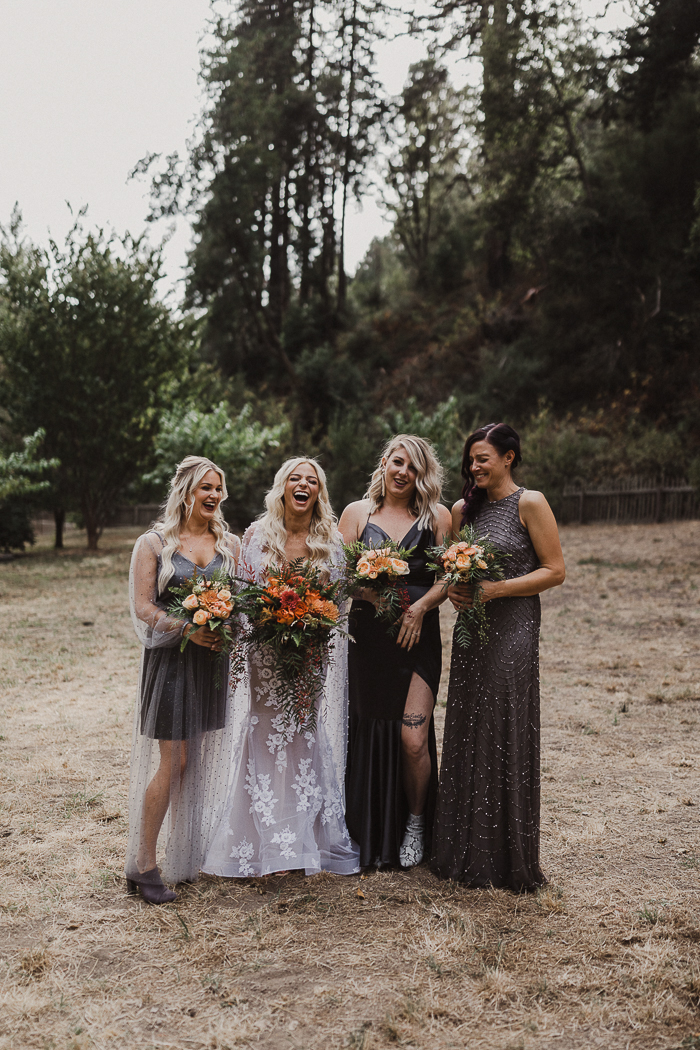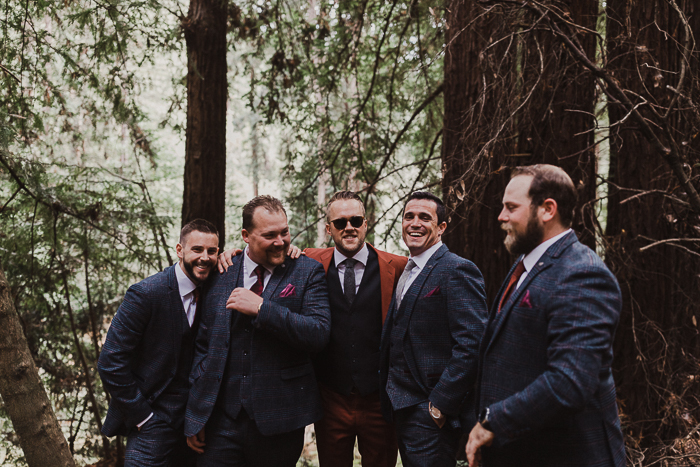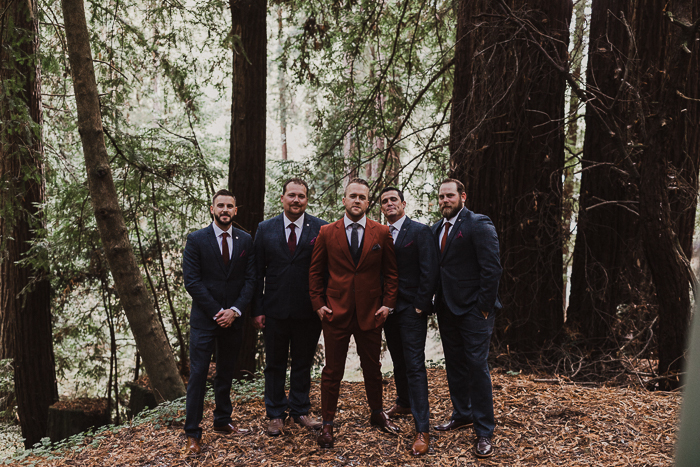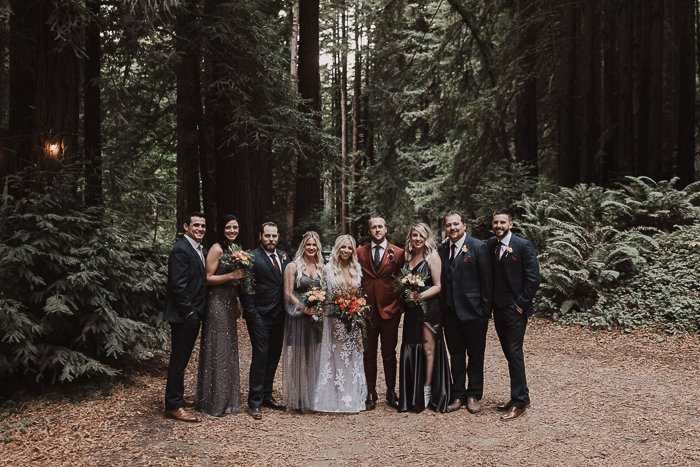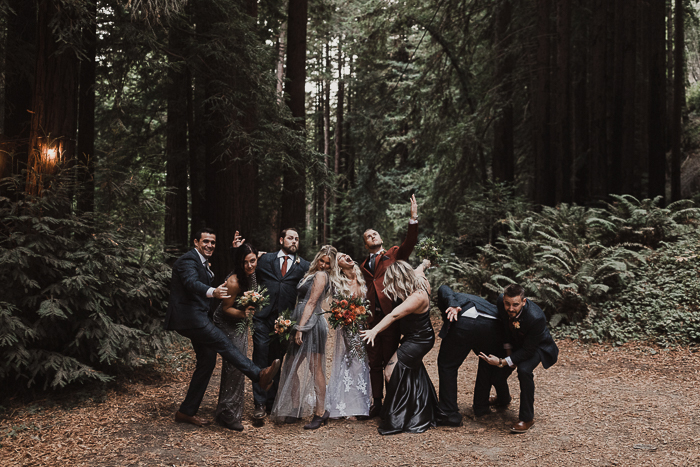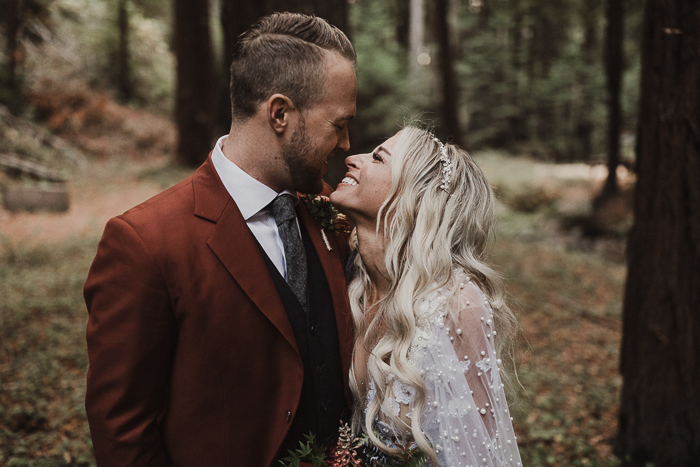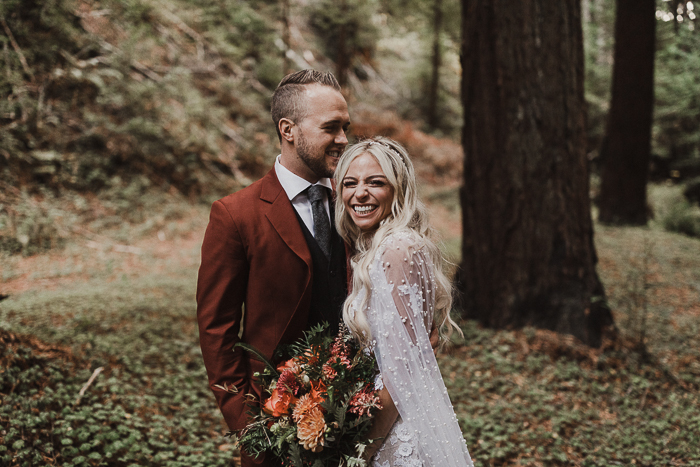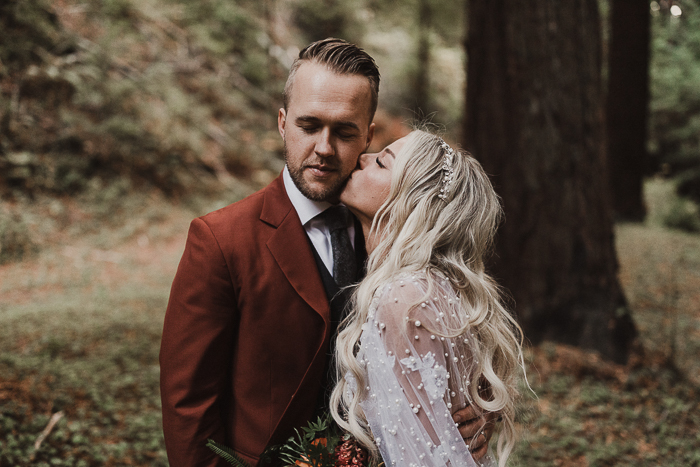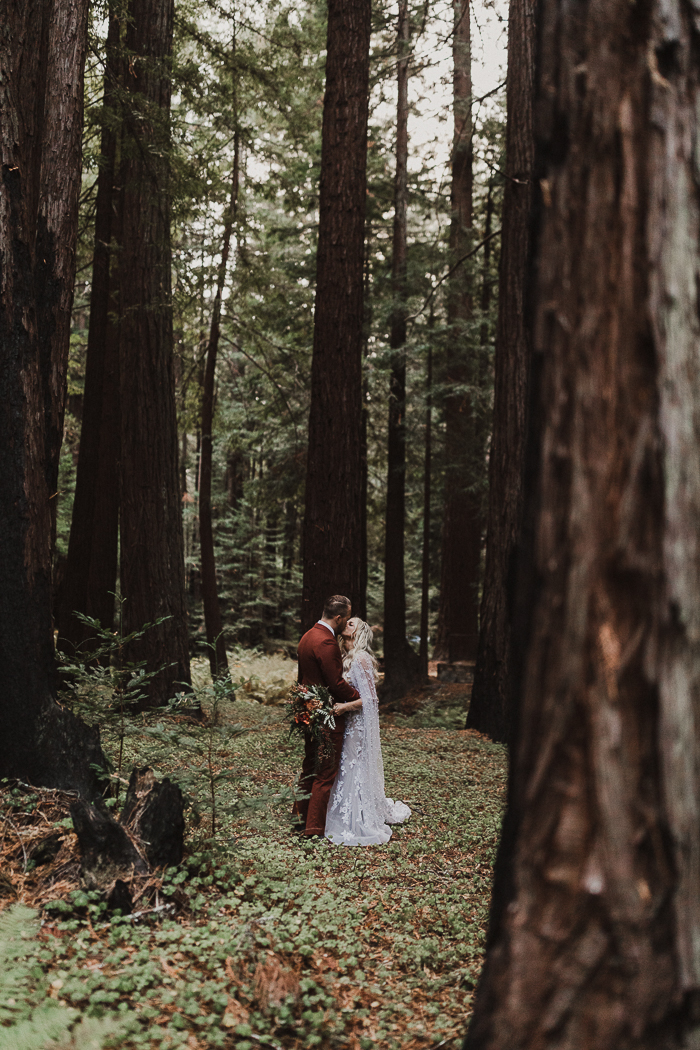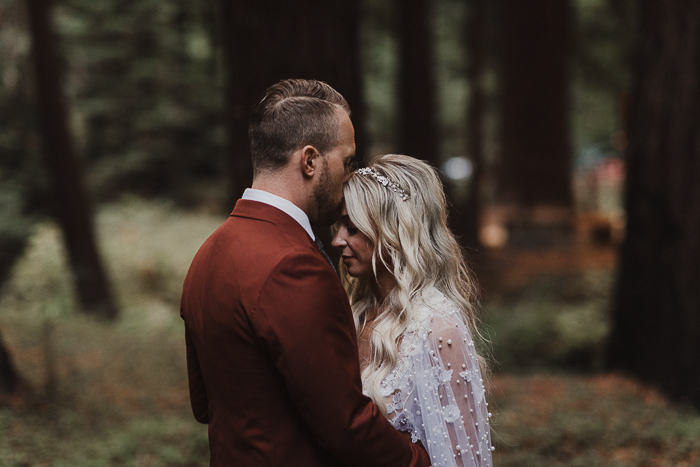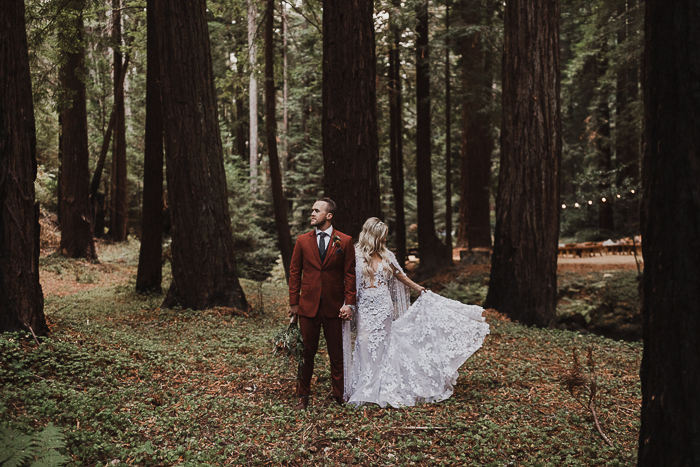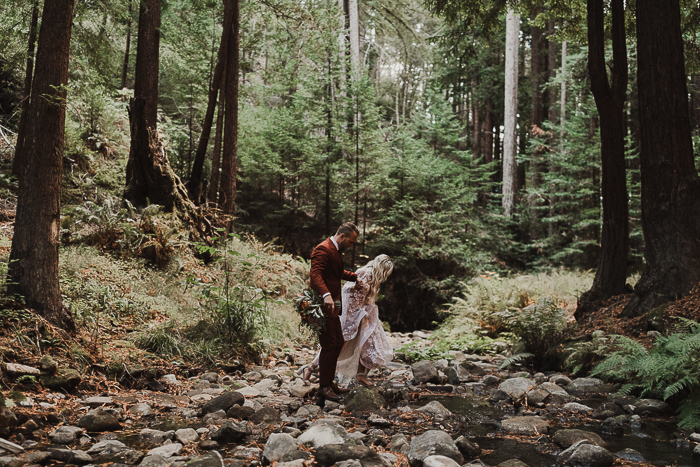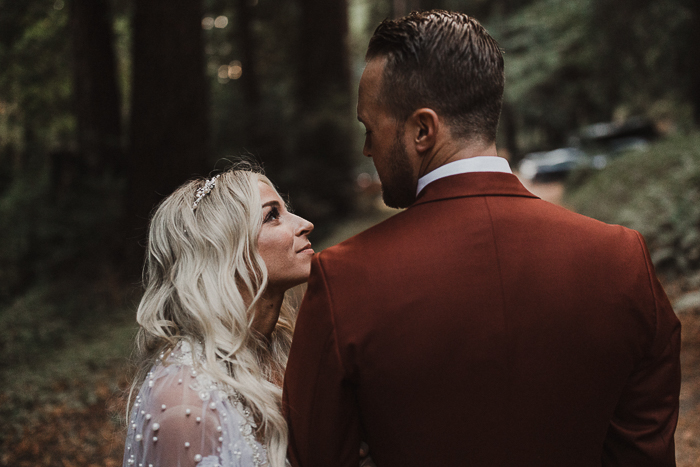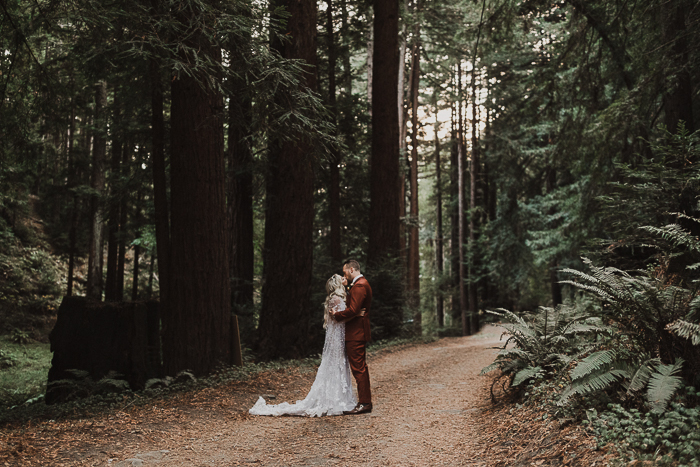 Wedding Day Advice From the Couple
We recommend giving yourself enough time to plan. Obviously it's not for everyone, but make the whole thing your own. It's easy to book the package, have the coordinator choose, or have your parents make the decisions, but this should be a once in a lifetime experience of your own. It's a lot of work, but we treated it like we were creating this beautiful project together. It helped us grow closer, learn about each other, and see what we could do when we put our minds together as a couple.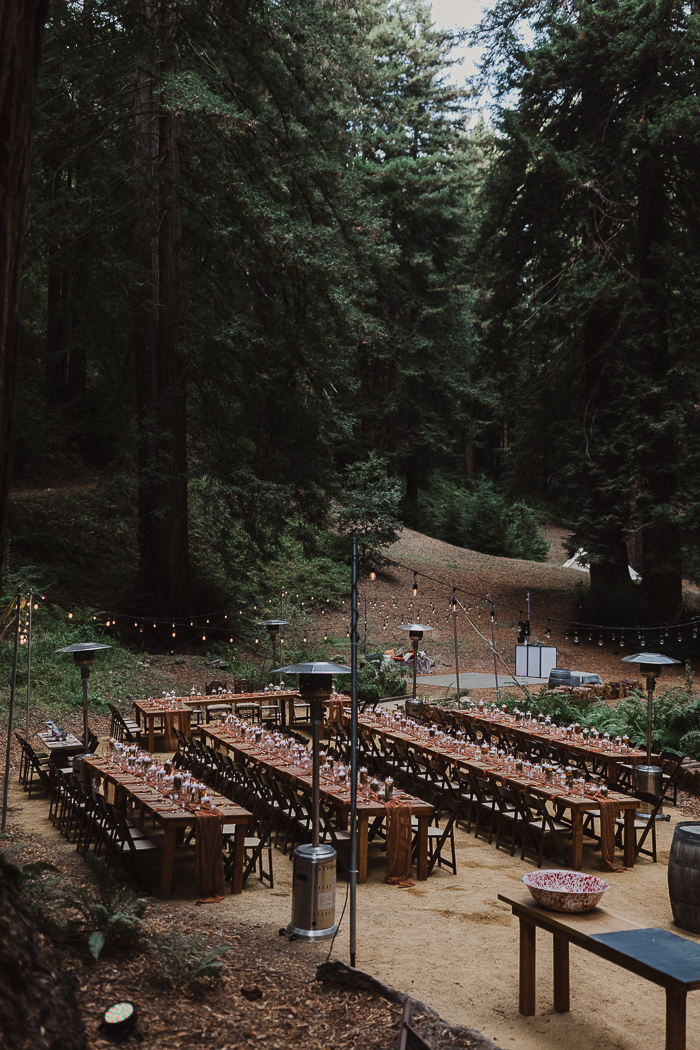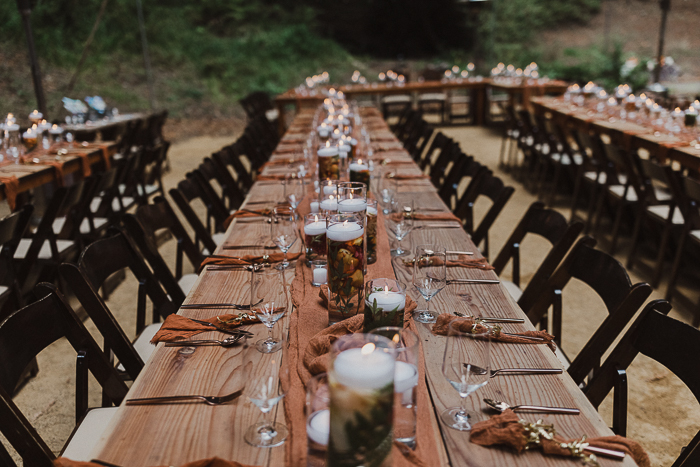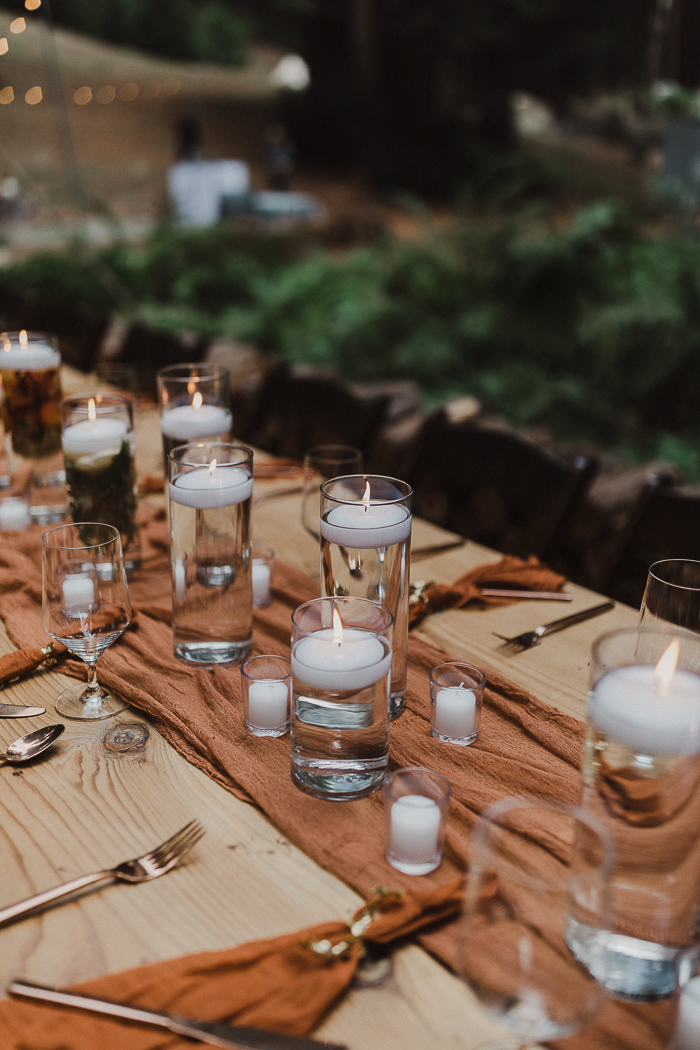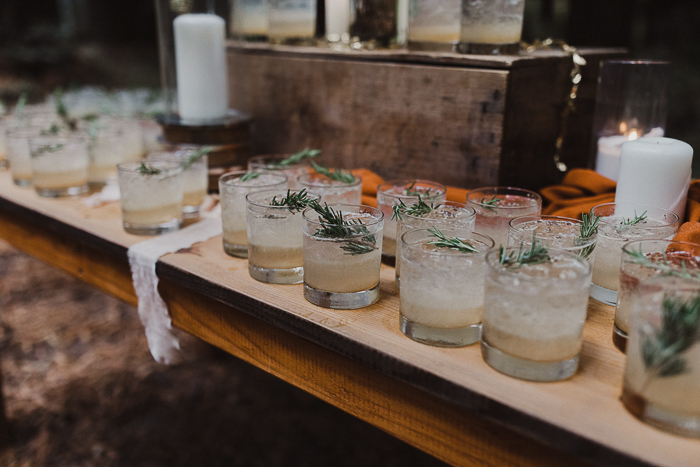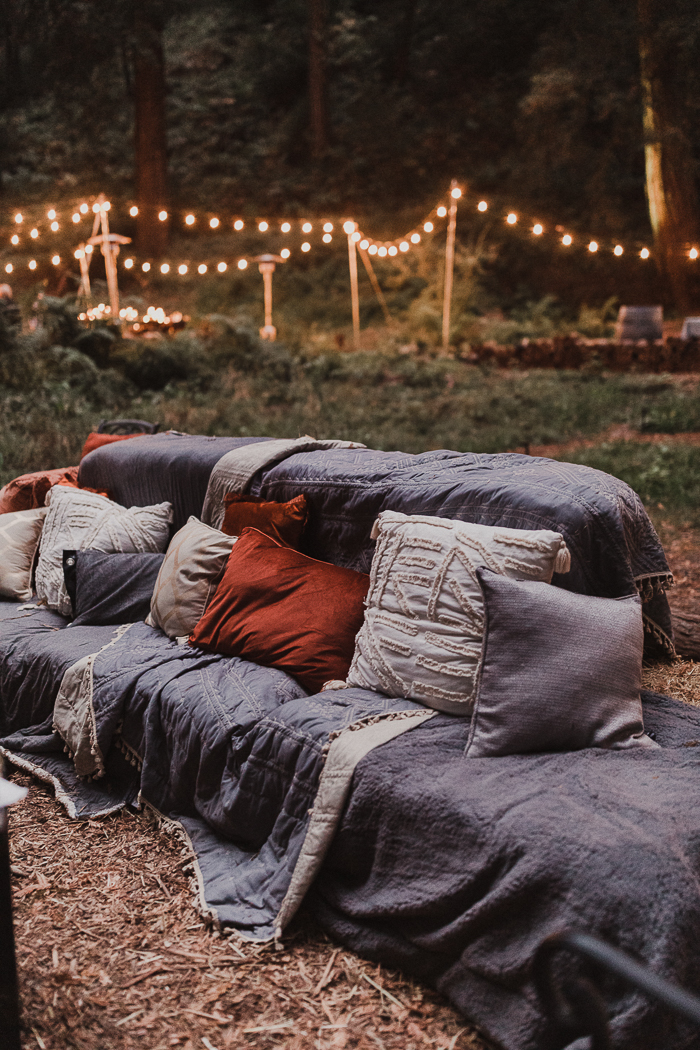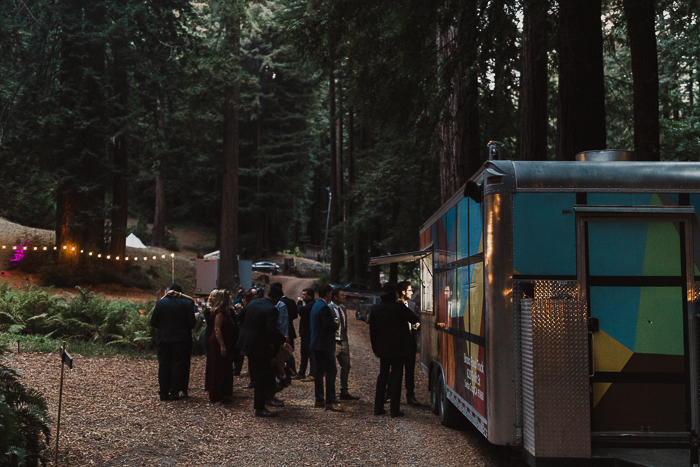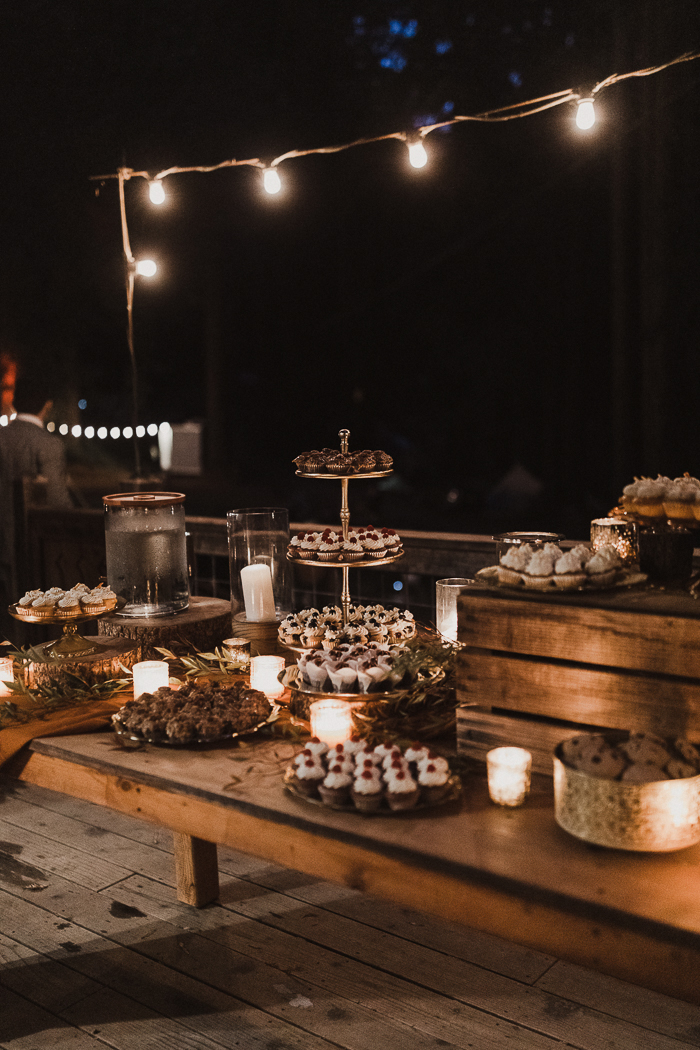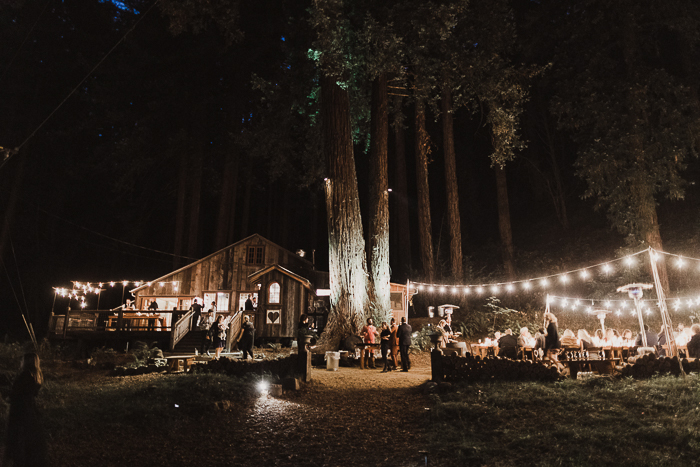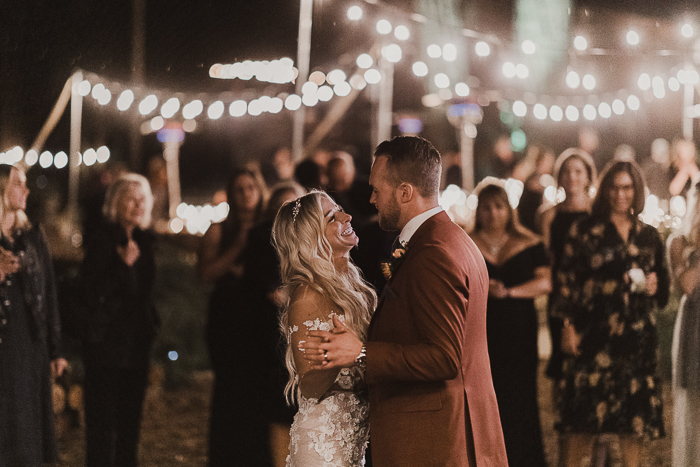 Congratulations again to Alyssa and James on their unconventional fairytale wedding at Laughing Canyon! Thank you to Brandon Scott Photo Co. for capturing the essence of this romantic day and sharing it with us. To see more storybook worthy wedding inspo, check out Indiana and Chad's Magical Nestldown Wedding in California's Redwoods!