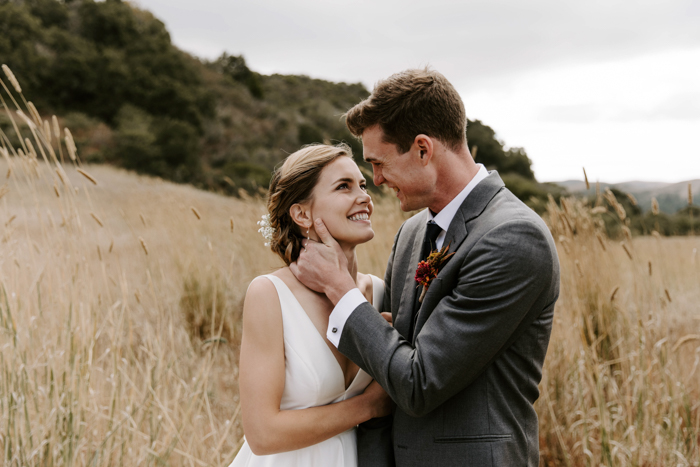 Inspired by the rustic feel of California farmlands, Ruth and Caleb created an unforgettable wedding day at Pearson Ranch that was as heartfelt as it was charming! The couple let natural be the primary decorator for their day and added sweet DIY touches, such as the handmade flower arrangements and table numbers, for a personal feel that perfectly suited their rustic, homegrown vibe. After their ceremony, which was set in the middle of a field with a simple wooden arch and bales of hay for seating, the couple journeyed with their guests to the property's green barn for a cozy reception full of wildflowers and cafe lights. The entire day had that cool, laid-back romance we love most about California weddings, and Regan Scaife Photo & Video captured the inviting charm Ruth and Caleb curated for their special day brilliantly!
The Couple:
Ruth and Caleb
The Wedding:
Pearson Ranch, Woodside, California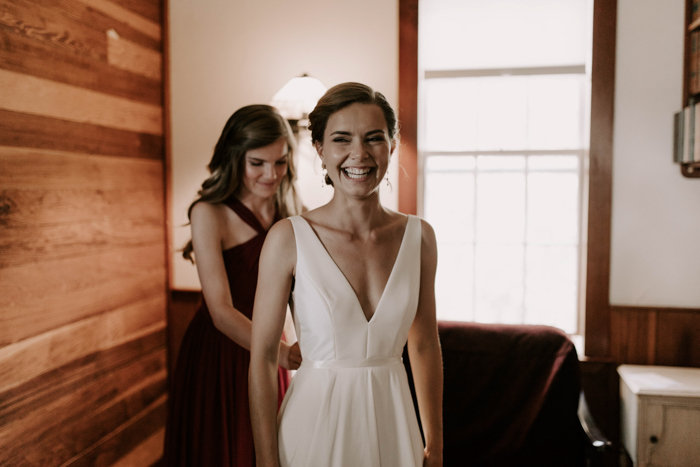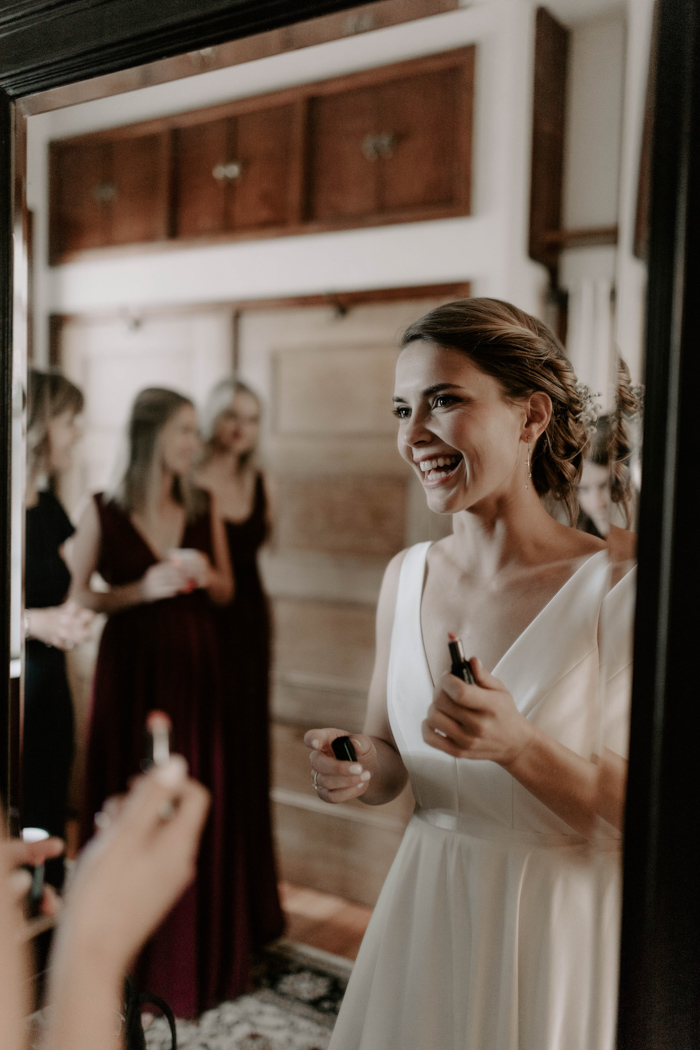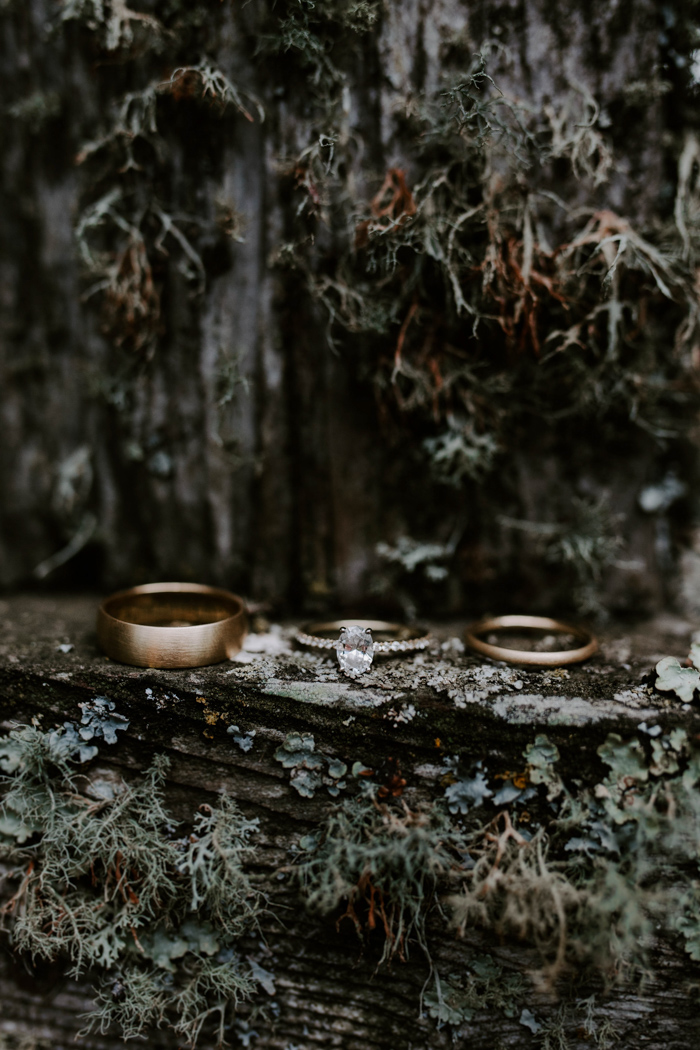 We wanted to get married near Ruth's hometown. Growing up near the Santa Cruz mountains, she always hiked through them on weekends and we both love the golden California hills. In high school, Ruth would often drive down an old windy road with friends across the mountains to the beach, and the road is so familiar, beautiful, and romantic. Little did she know the Ranch she would get married at was tucked just a long windy driveway off of the road, secluded yet less than a day's drive from the San Francisco area where most of our friends and family live. We knew this spot with views of the ocean and hills was perfect for us.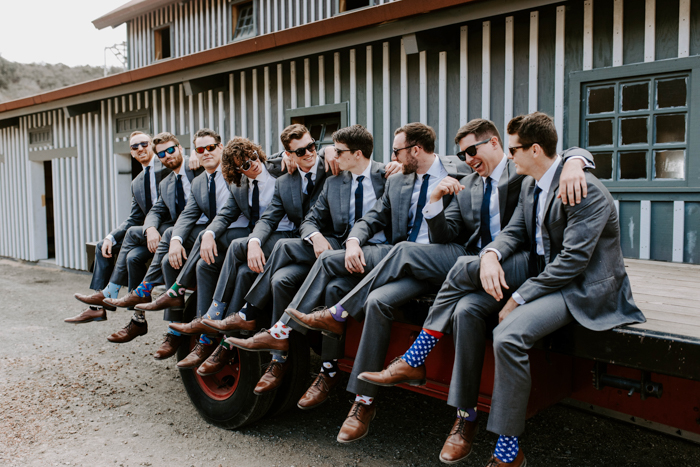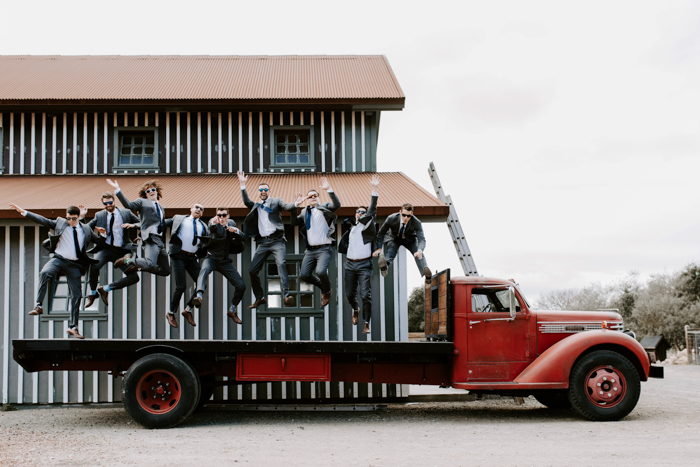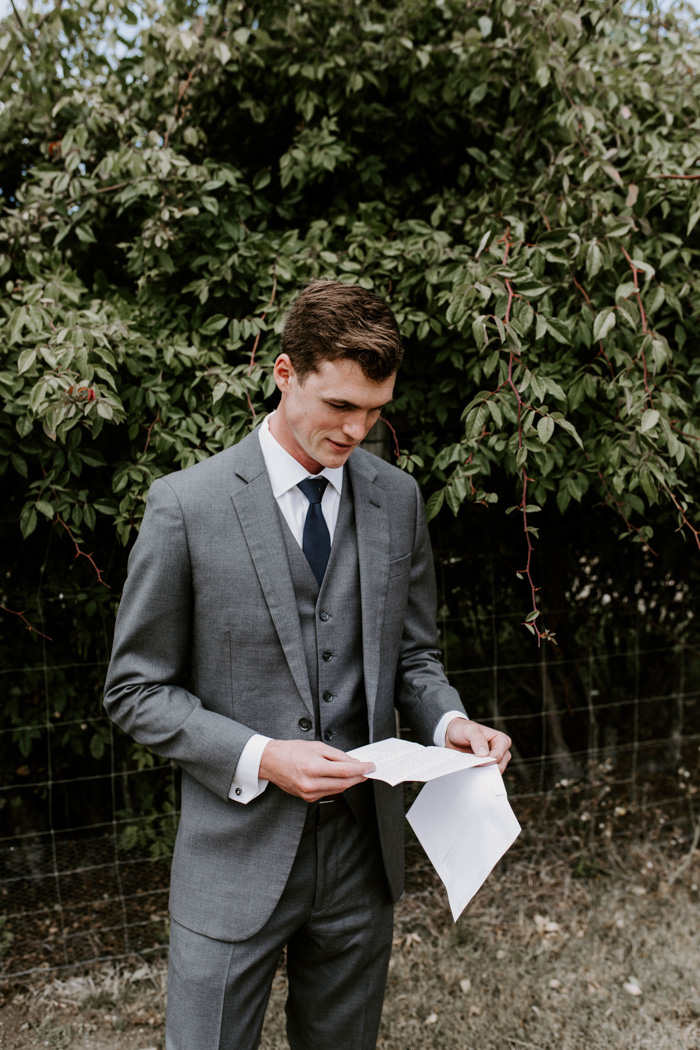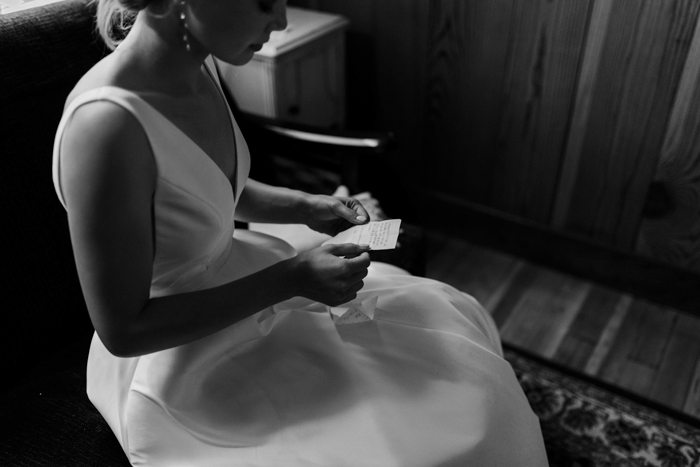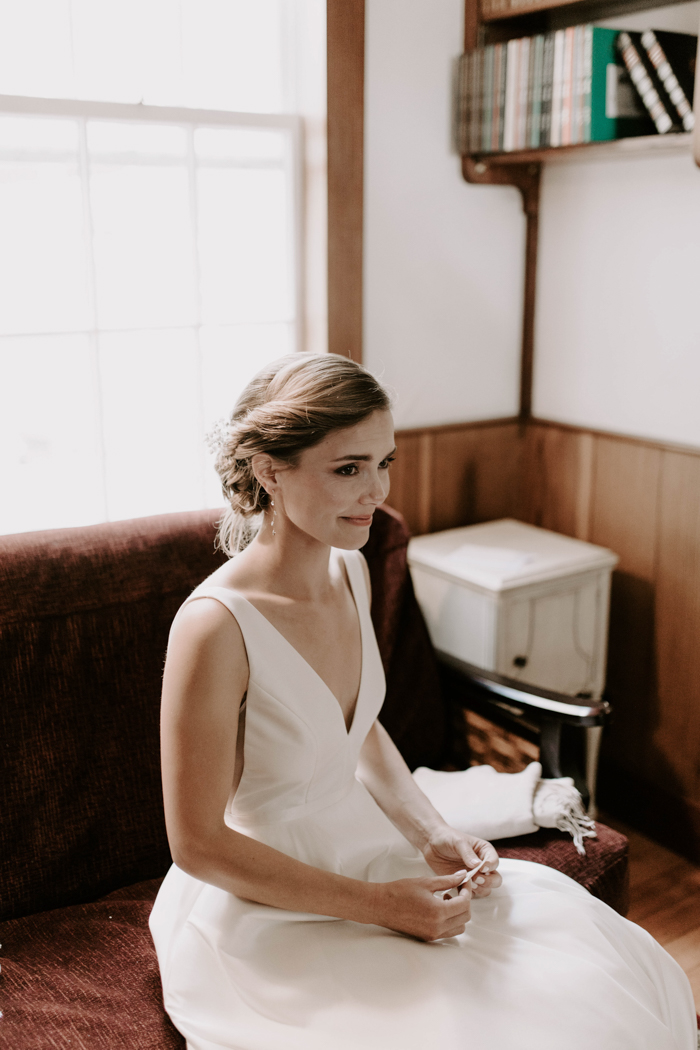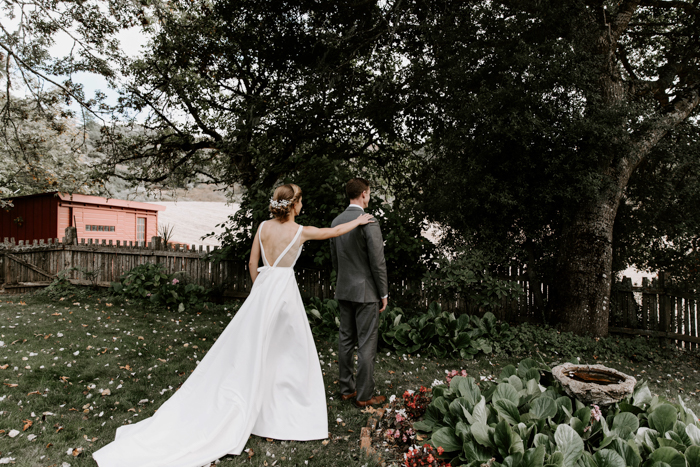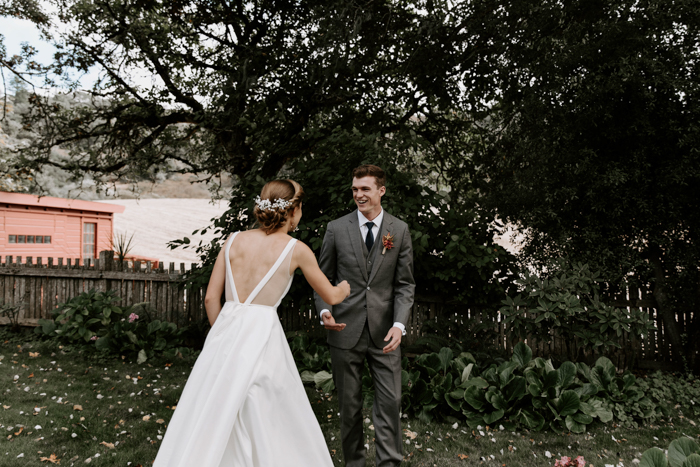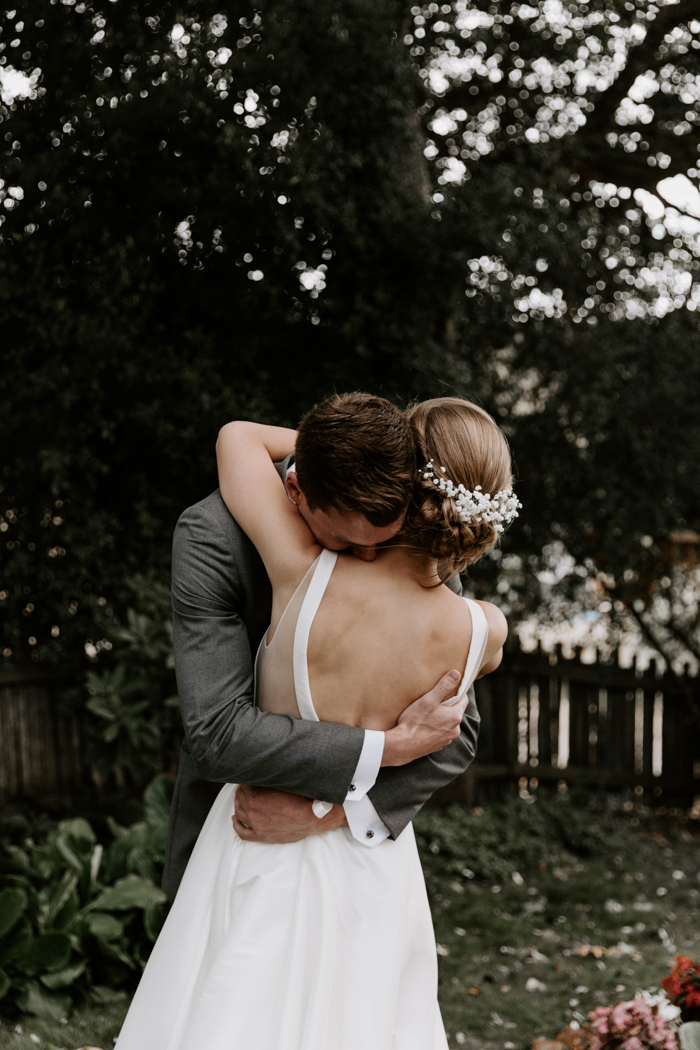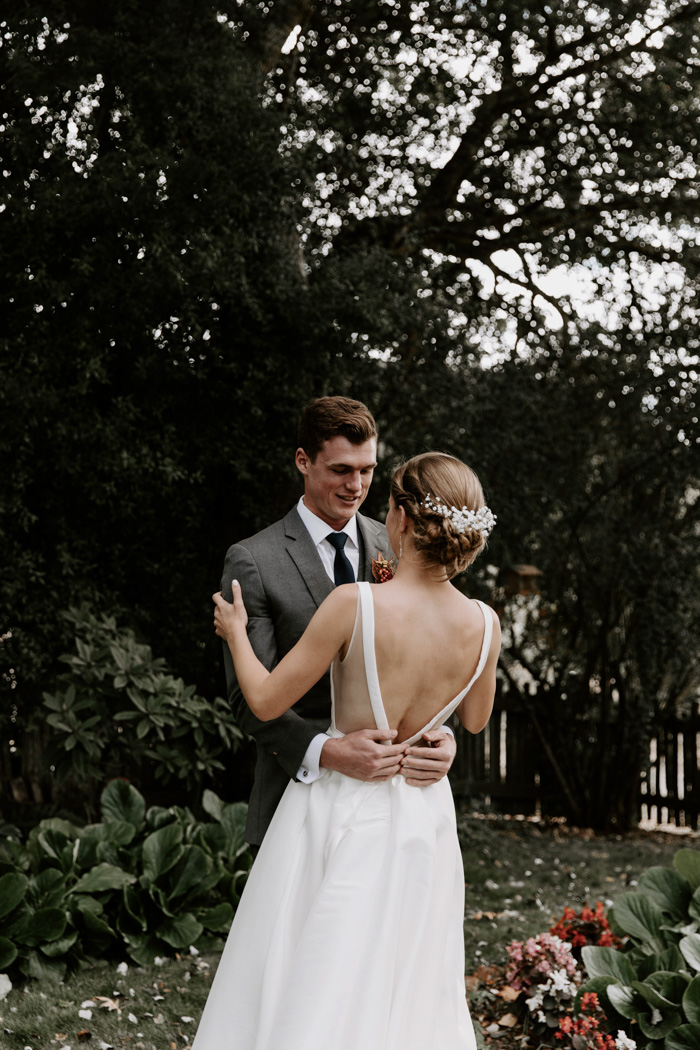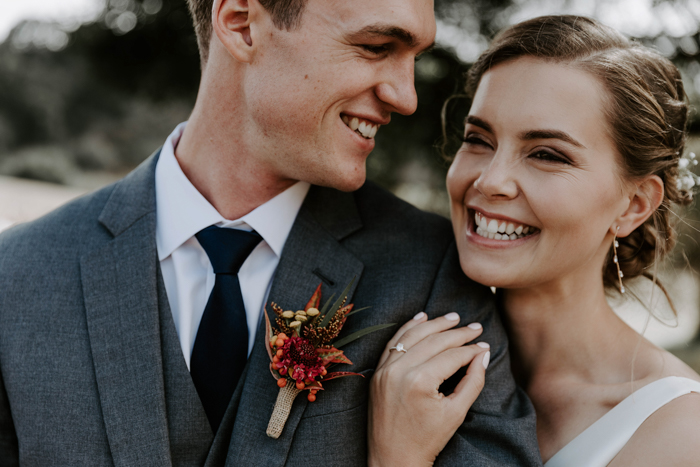 Caleb grew up on a farm in California, so we wanted our venue to be a rustic, romantic setting where nature provided much of the decoration for us. Ruth grew up with visits to half of her family in Germany and has always loved the way German public spaces and restaurants decorate with unrefined, woodsy elements – pine cones, wood, and mismatched flowers. She emulated this in the table flowers and other settings throughout the day.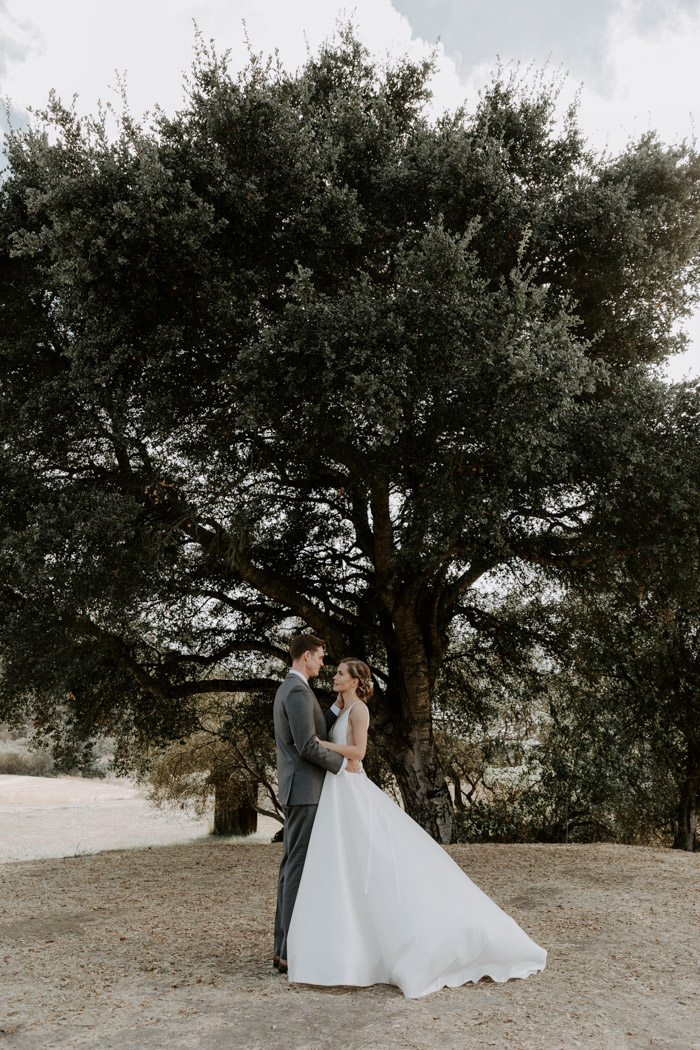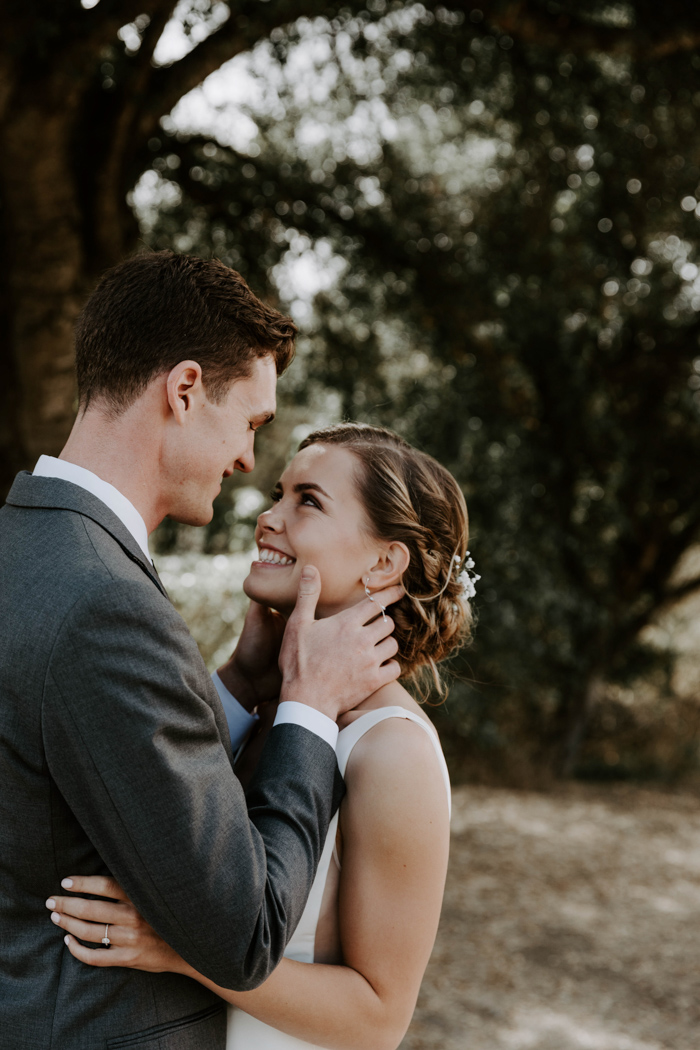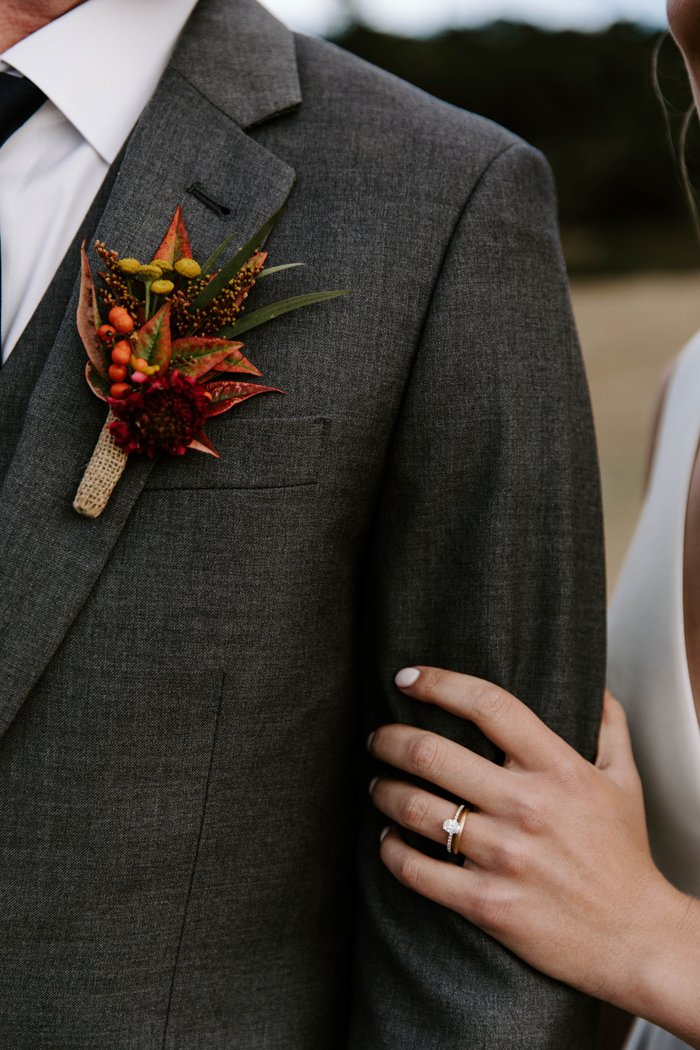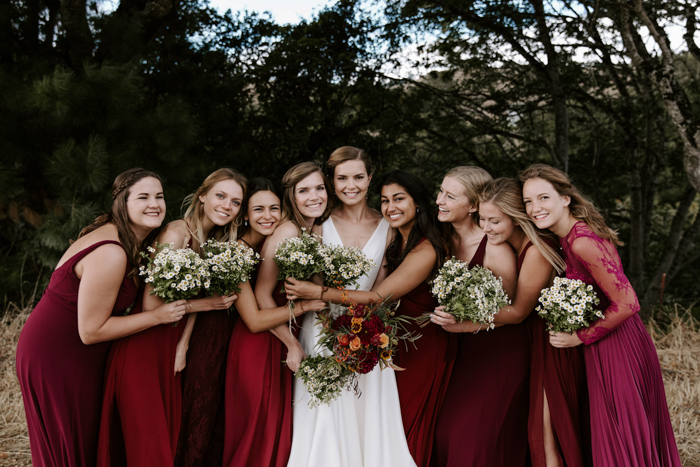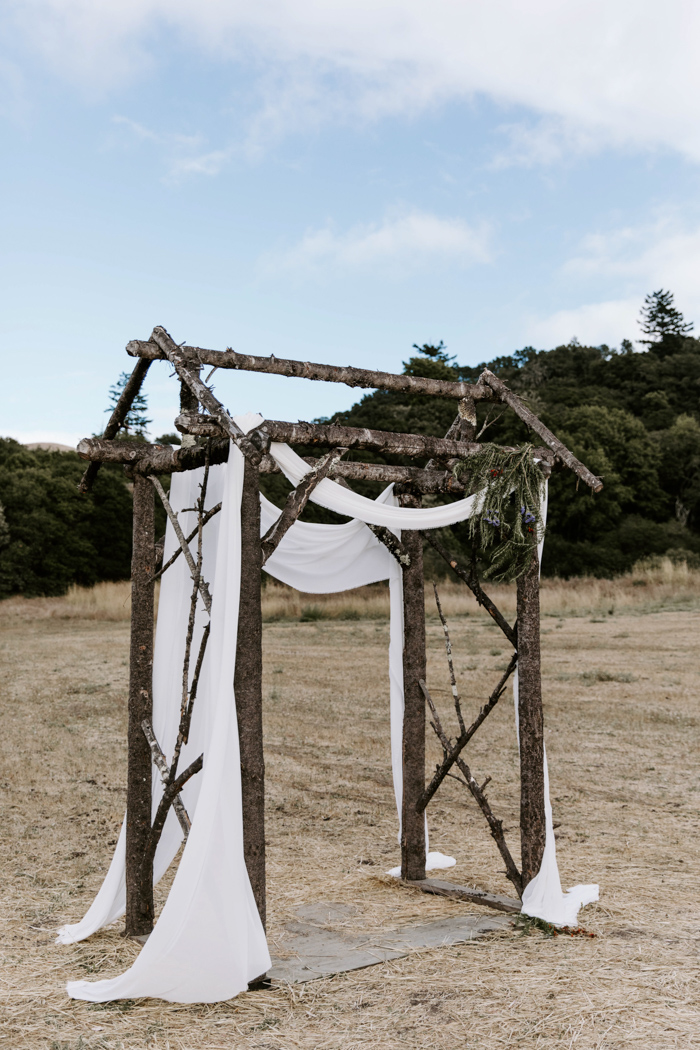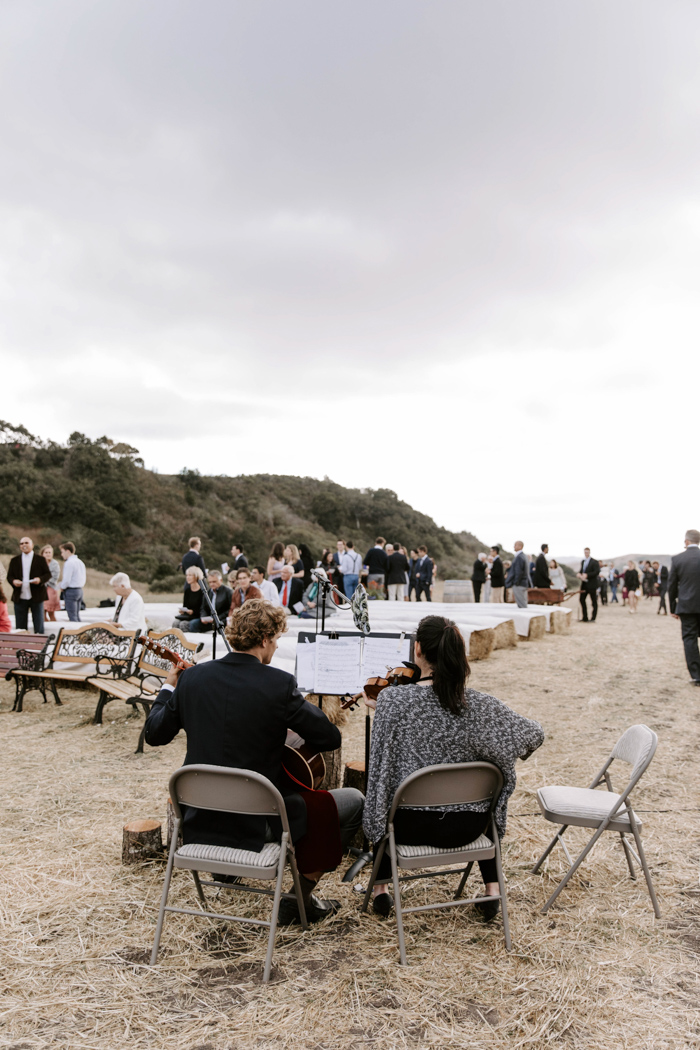 The moment when the everyone was seated on their hay bales in the middle of an open field in the California hills and Ruth first set her foot into the aisle lined with white flowers, walking towards the altar. It hit us that this was really happening and the moment felt magical and surreal.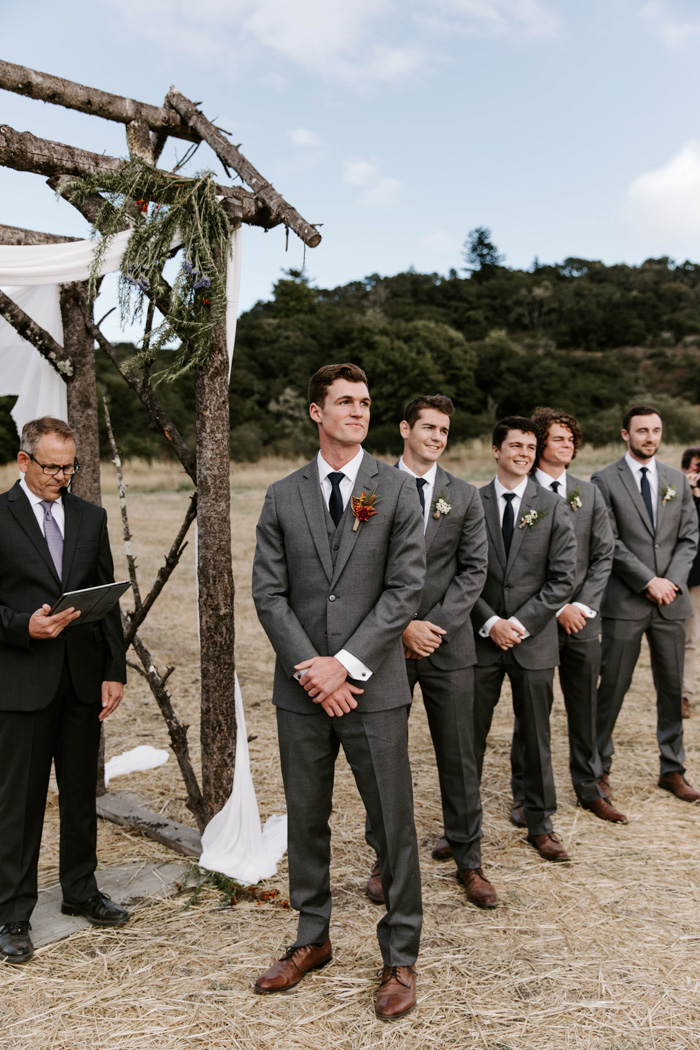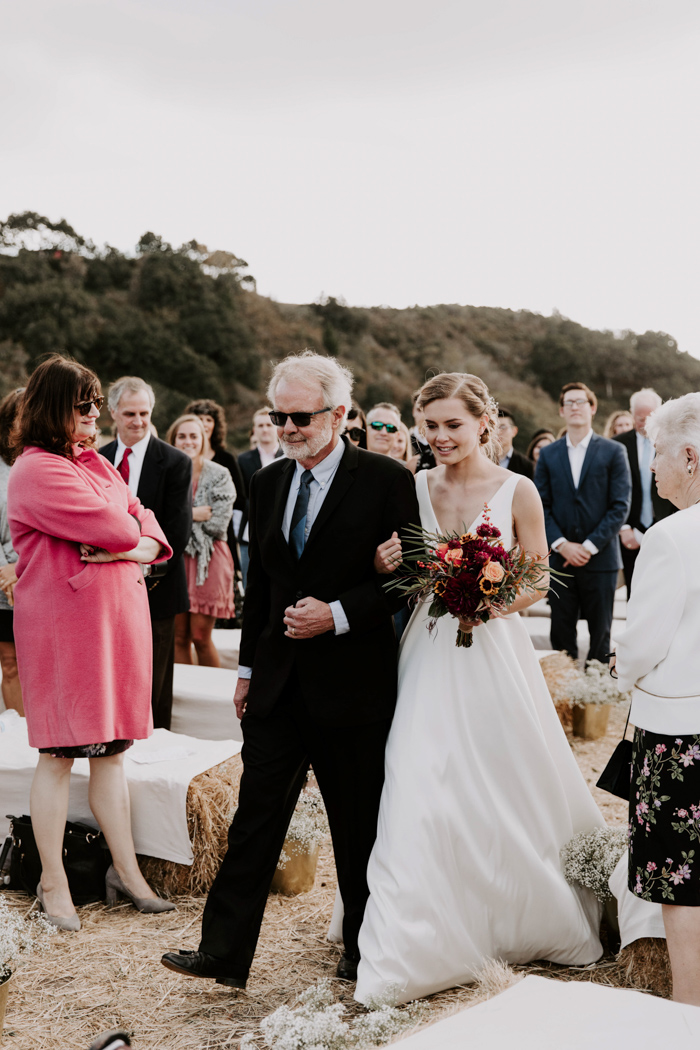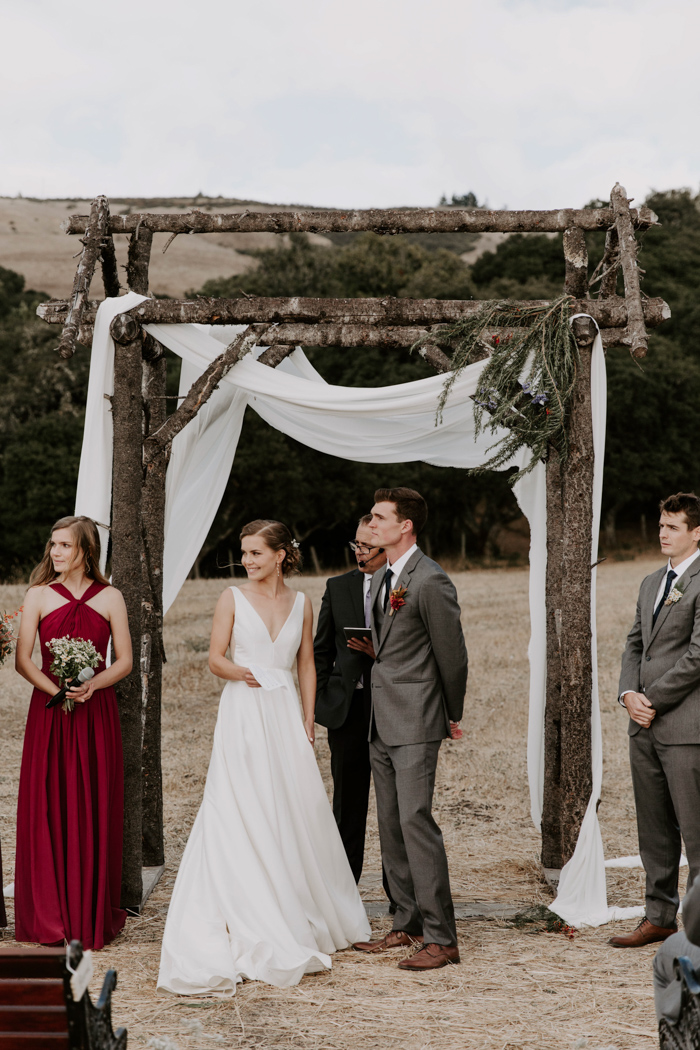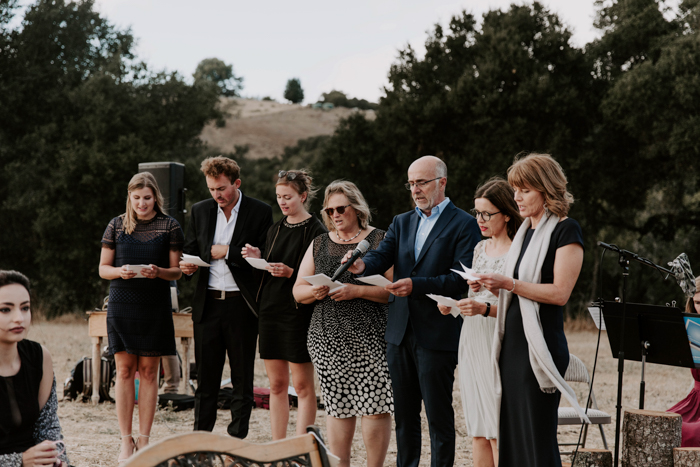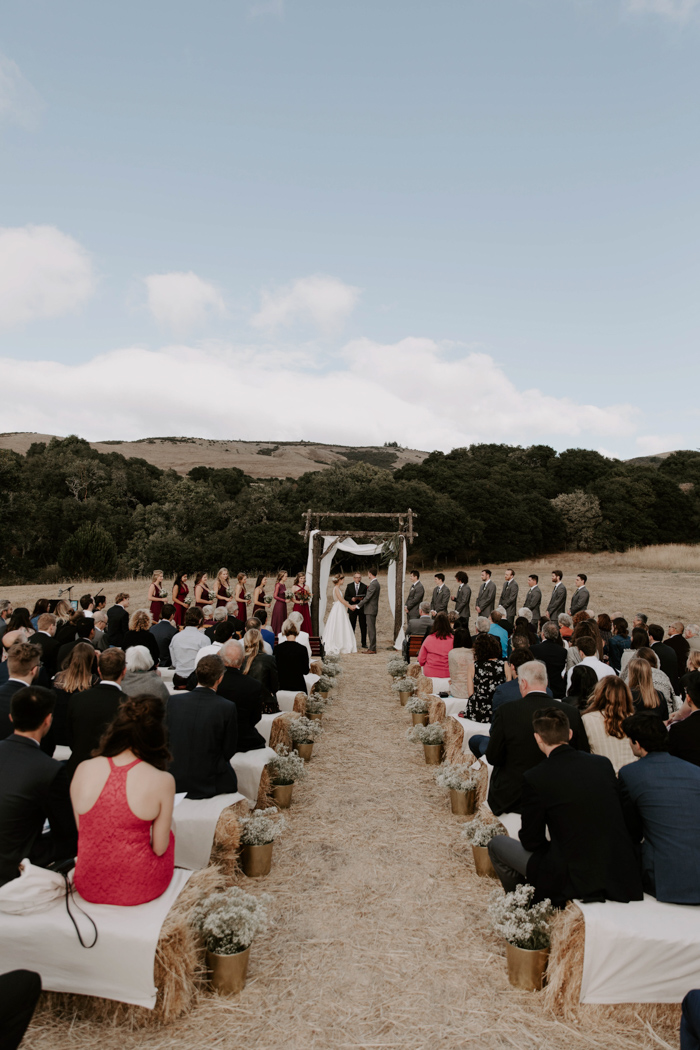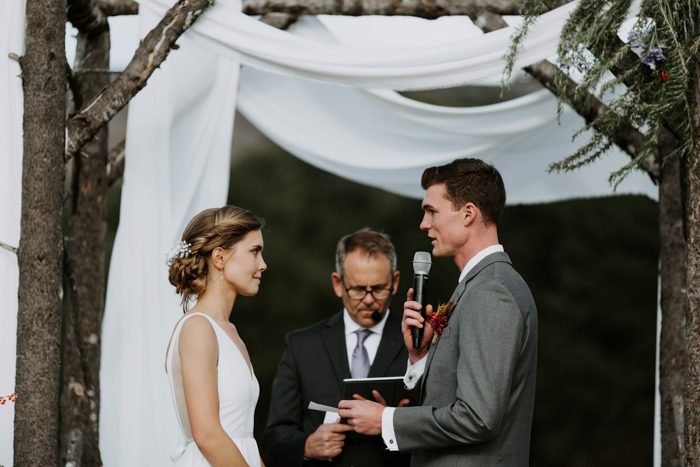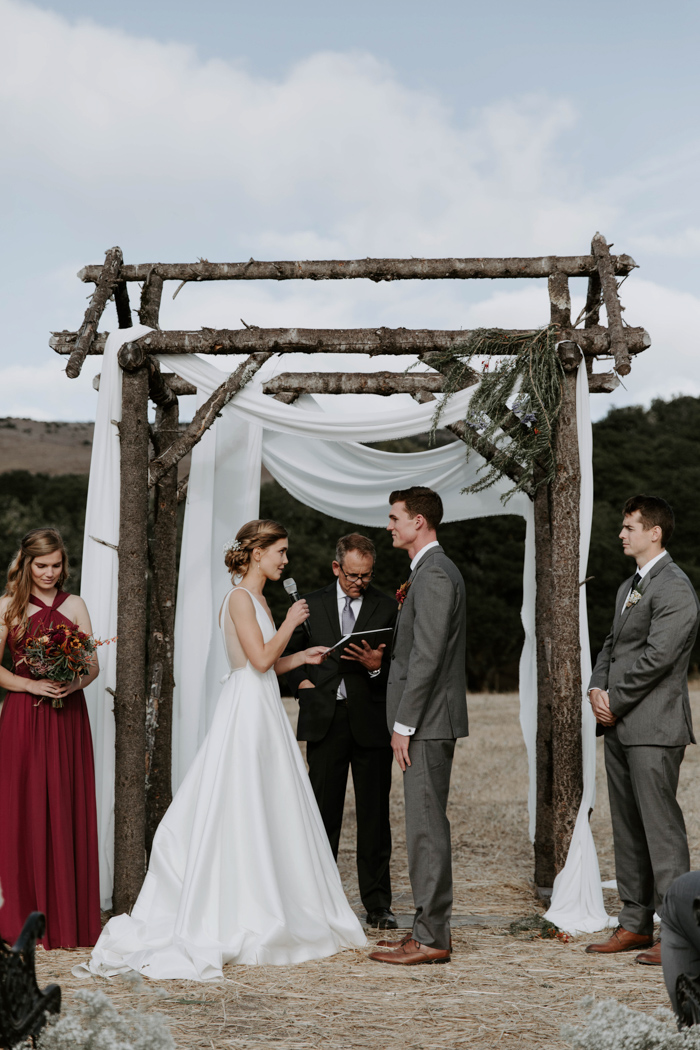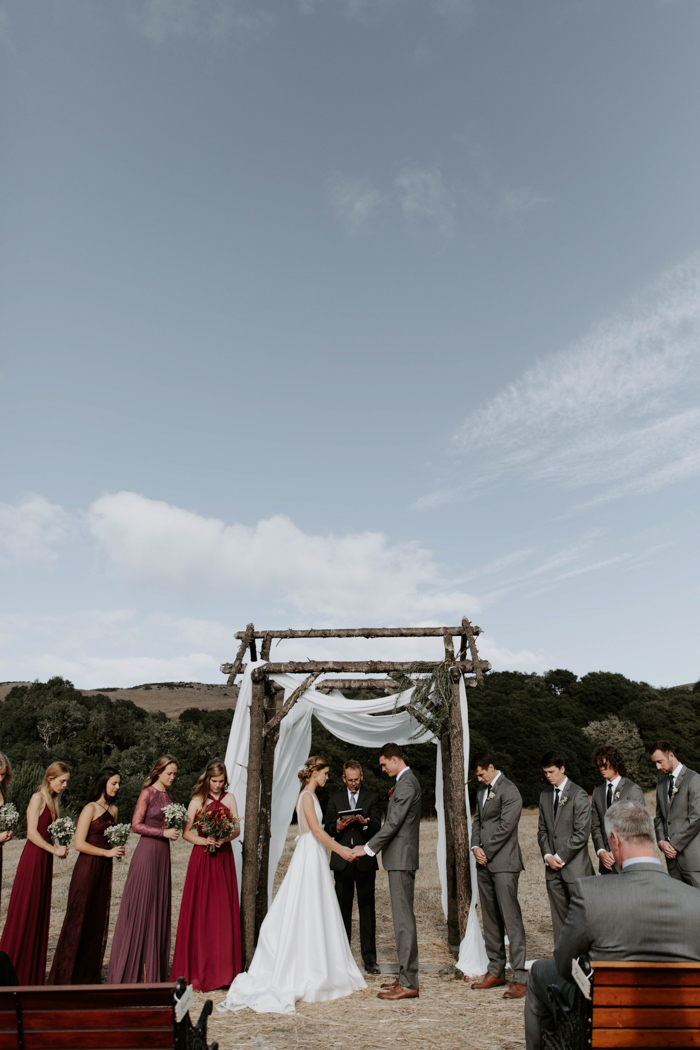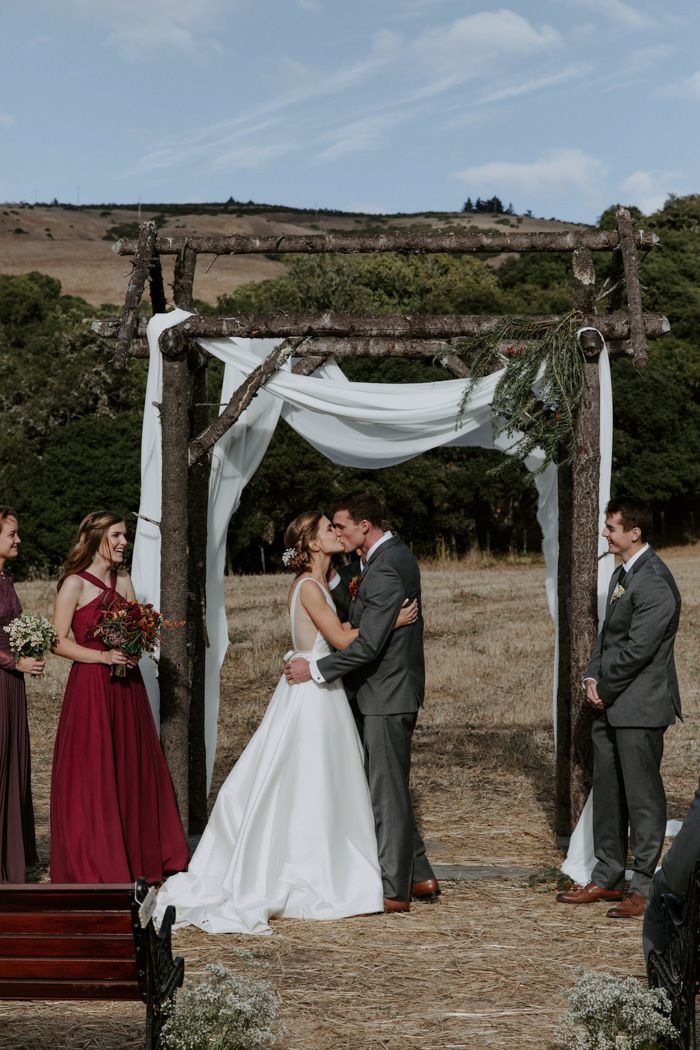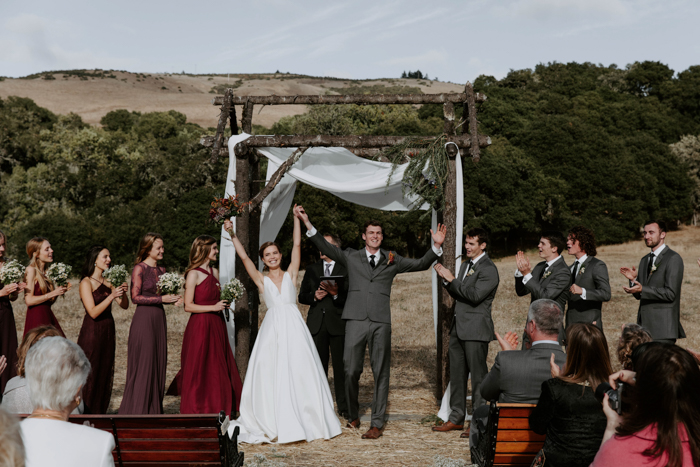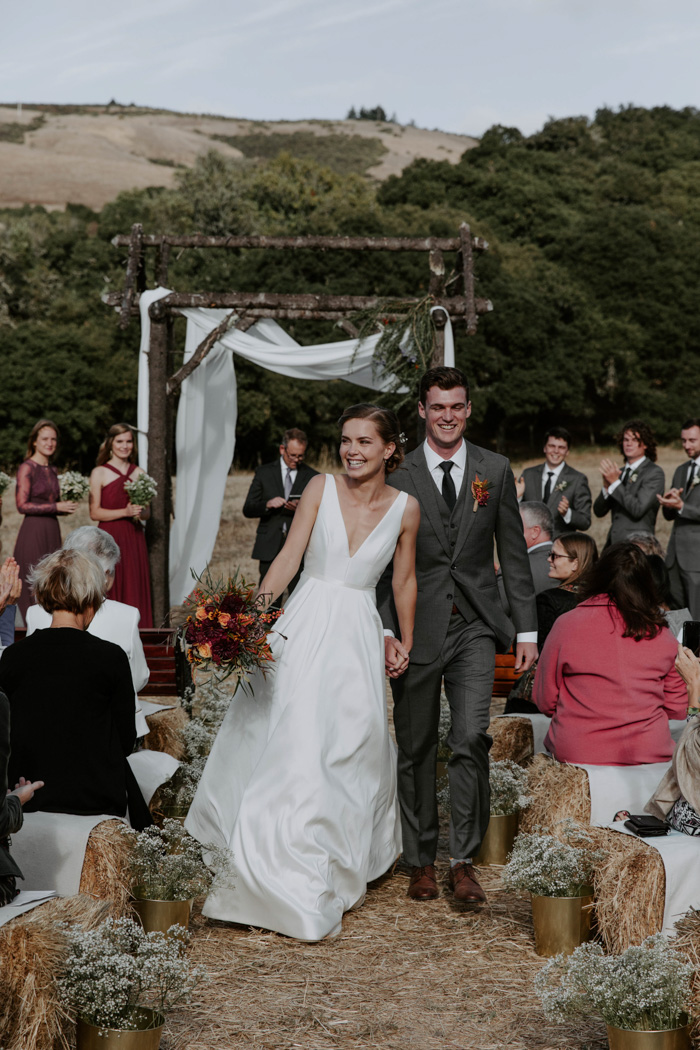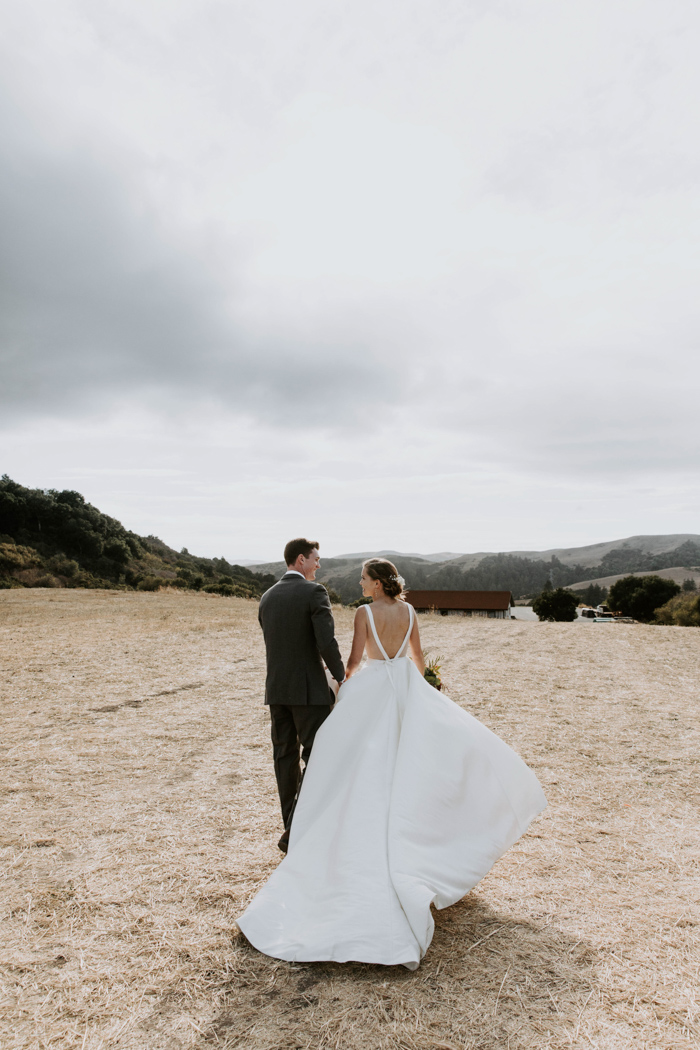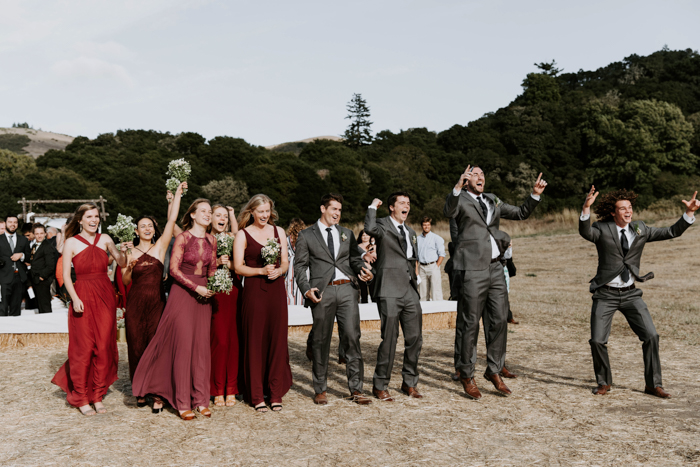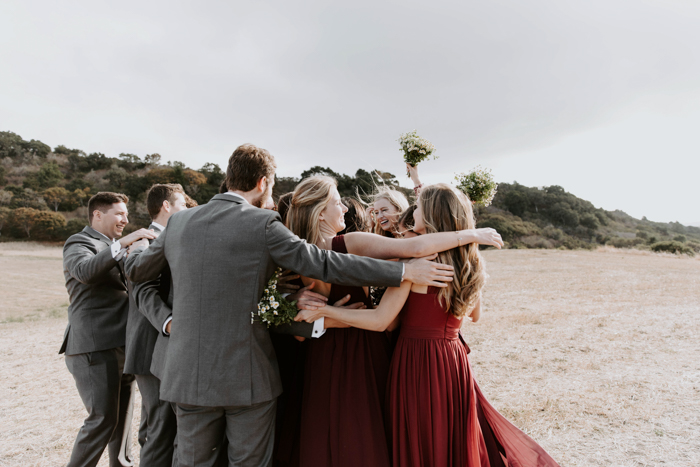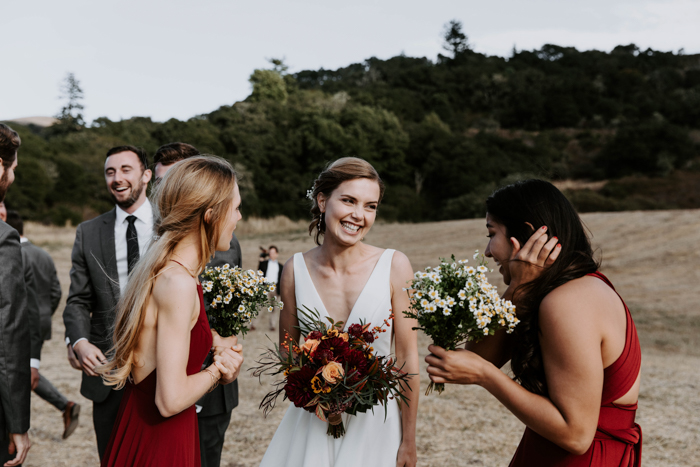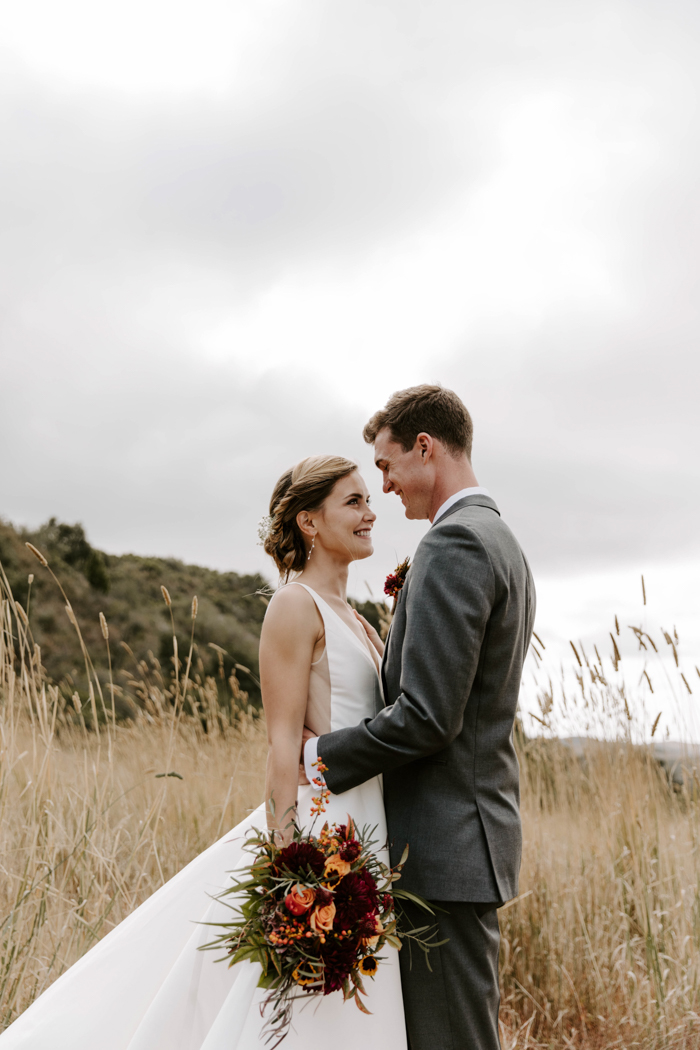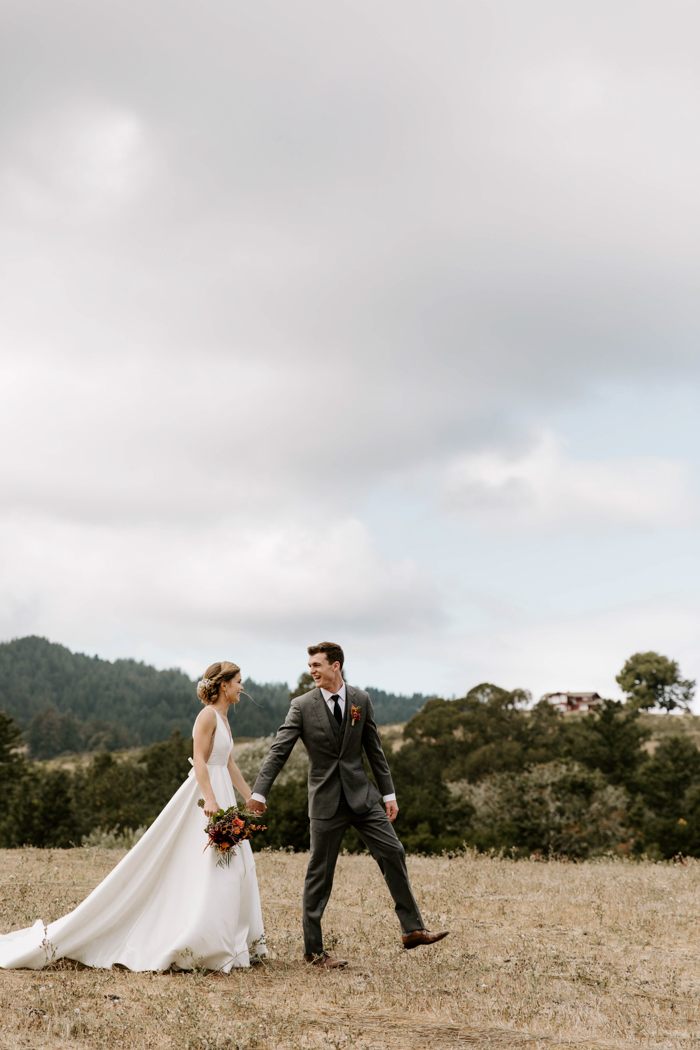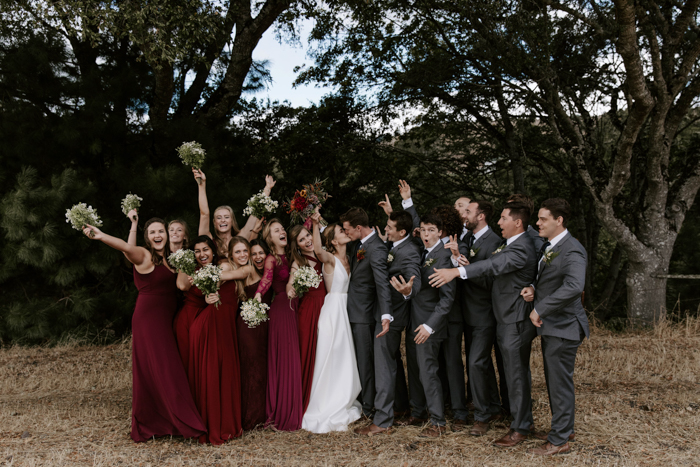 Our best advice is to make a list of all of the things you'd like to have included in your wedding, and then make those things as beautiful as you can. Throughout the planning process, we always stumbled upon great ideas that we hadn't thought of, like an elaborate dessert bar or cute signs everywhere, and wanted to do it all. Yet because we hadn't thought of it originally we soon realized what may be important to someone else wasn't part of our dream. Those extras can easily take the focus away from what you have prioritized and it is never possible to do it all, so stick to what matters to you and do it well.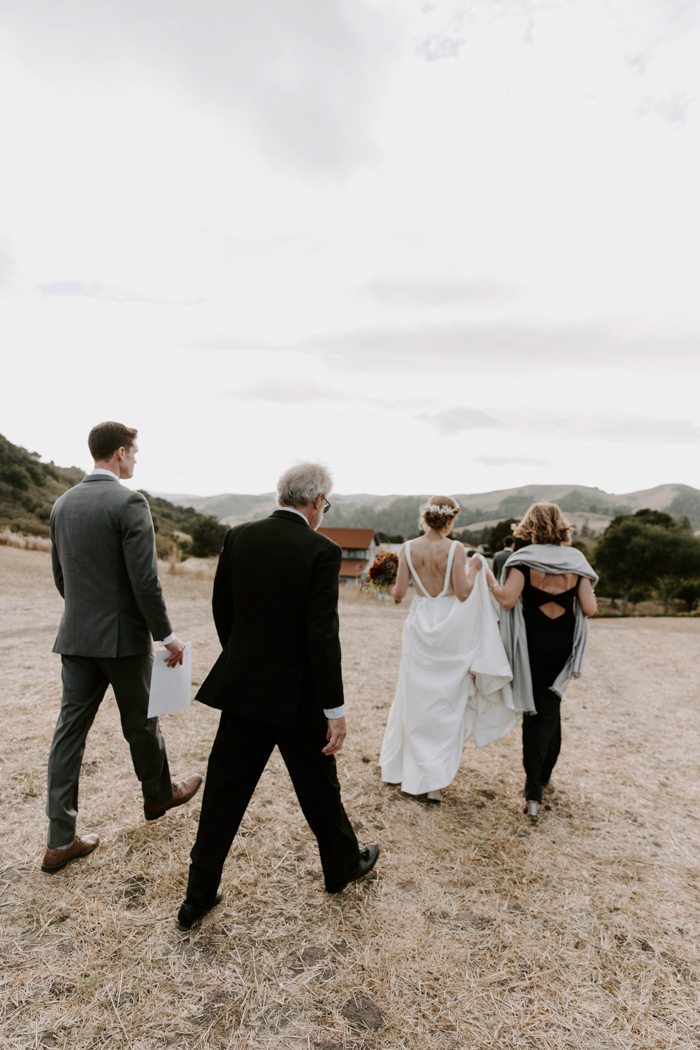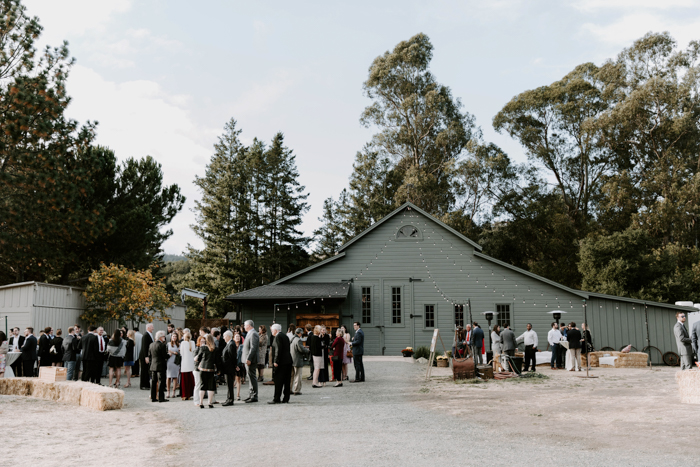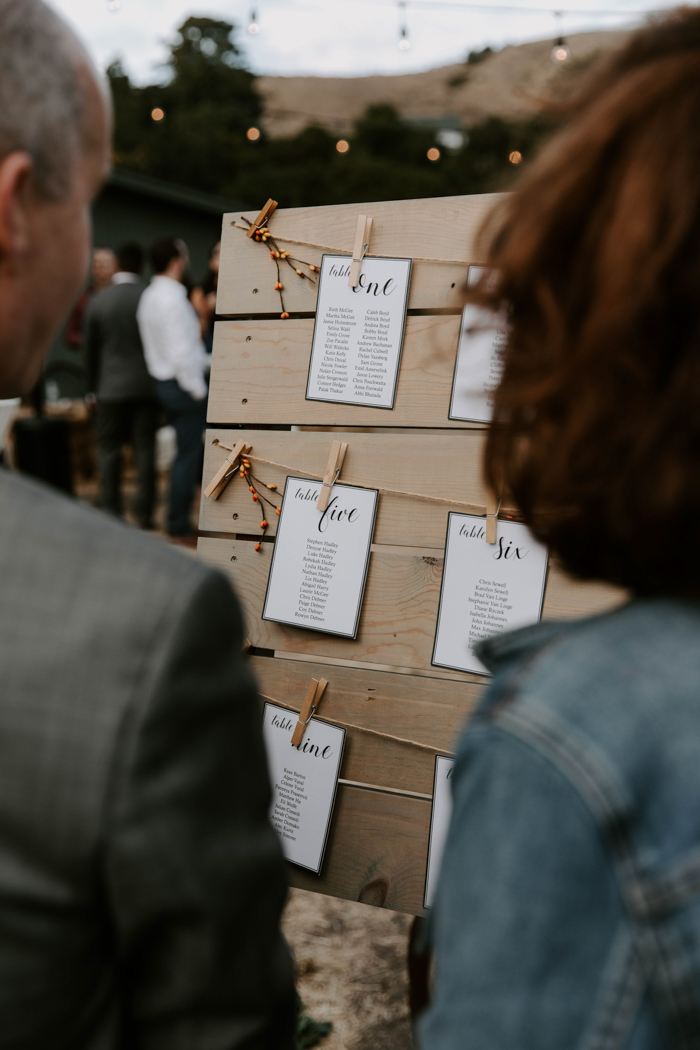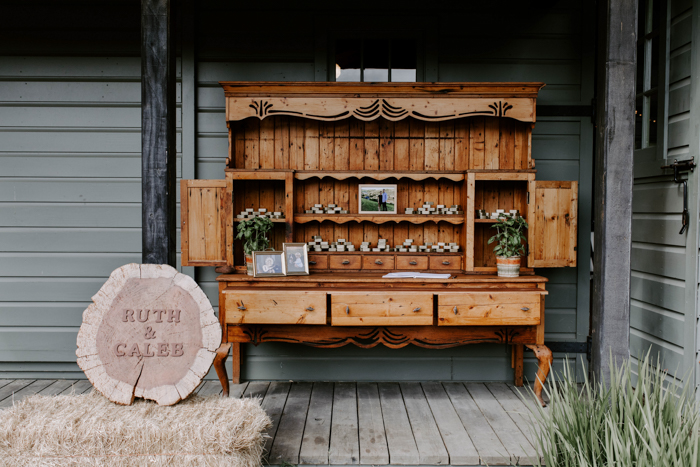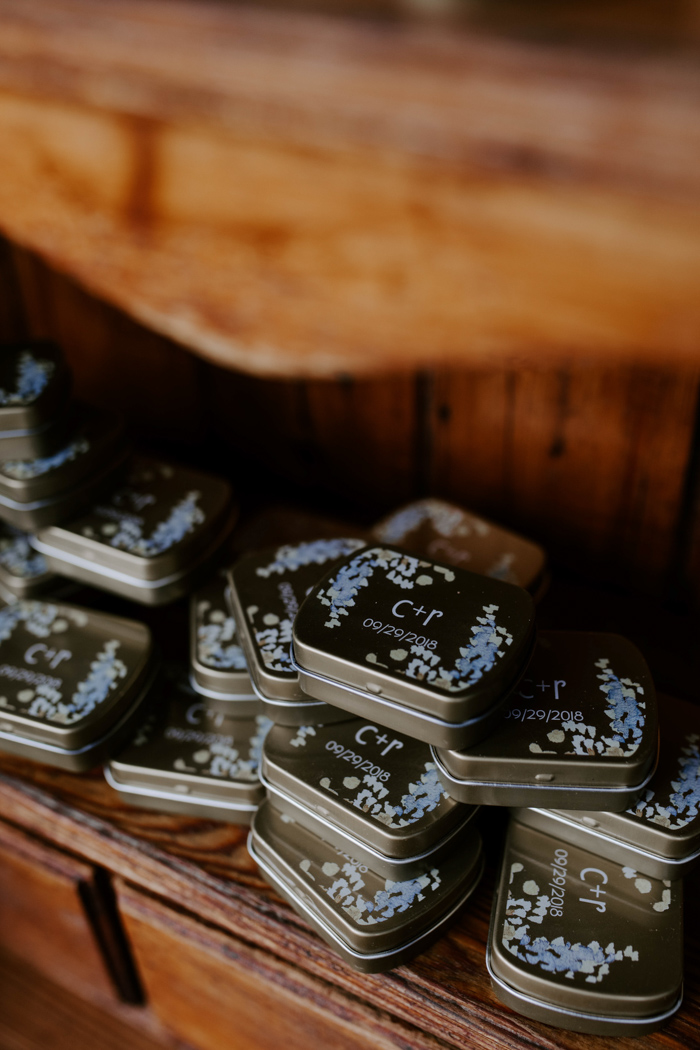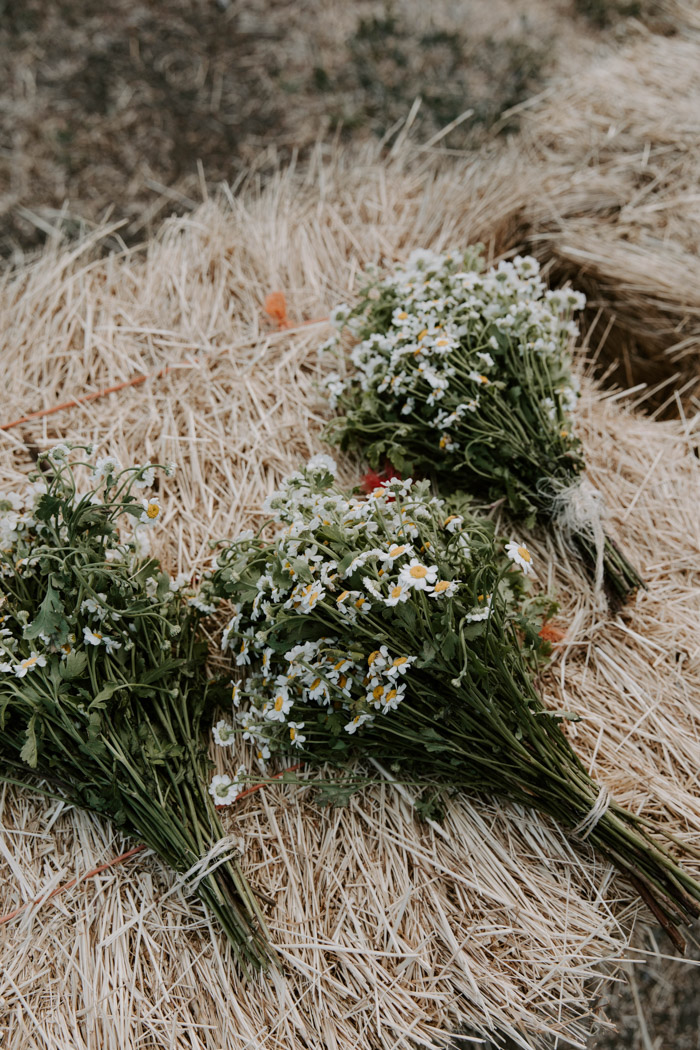 We DIY-ed so many things! We had an architect-friend design the invitations and RSVP cards, and we printed them on card stock, wrapped them in a strand of rustic twine and they turned out so beautiful. We also designed and created the table cards that had pictures of us when we were the age of whatever the specific table number was, to give people something to look (and laugh) at. Ruth had her bouquet professionally made but the rest of the flowers we purchased at San Francisco Flower Market. We had a big flower party with 11 people two nights before the wedding, cutting and arranging flower in the mismatched bottles. That night was one of the highlights of the wedding week, and the arrangements turned out amazing!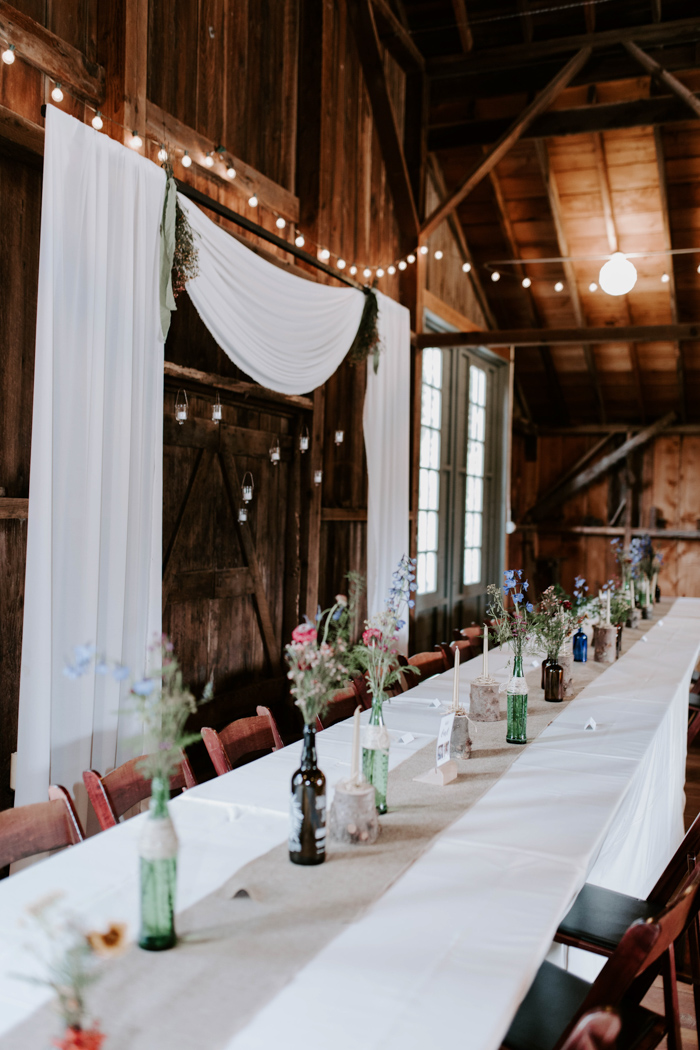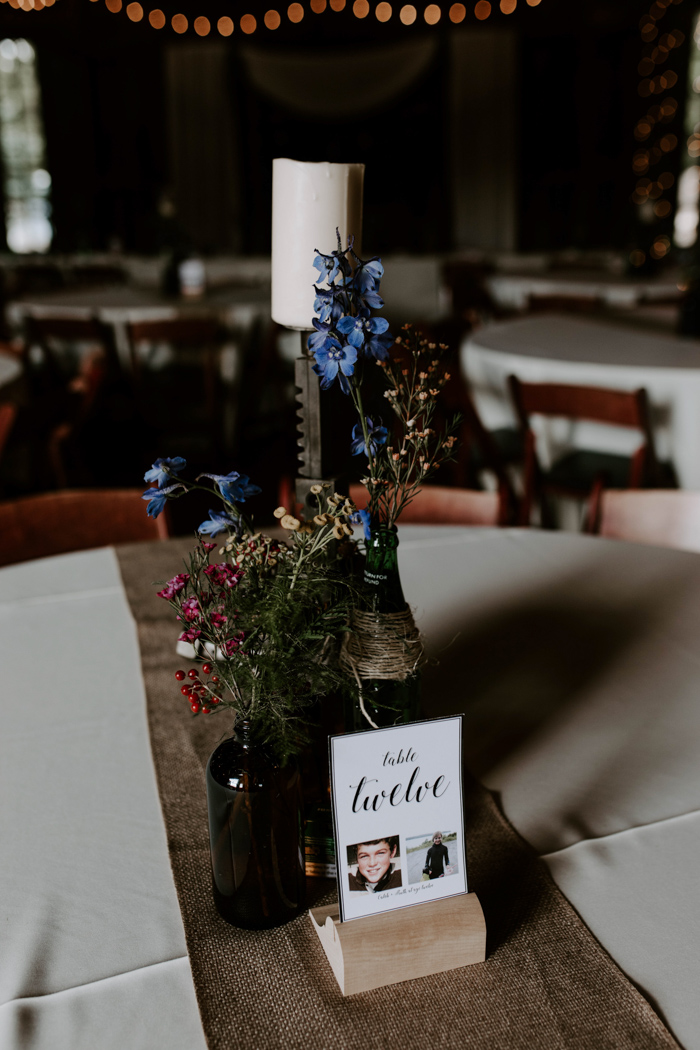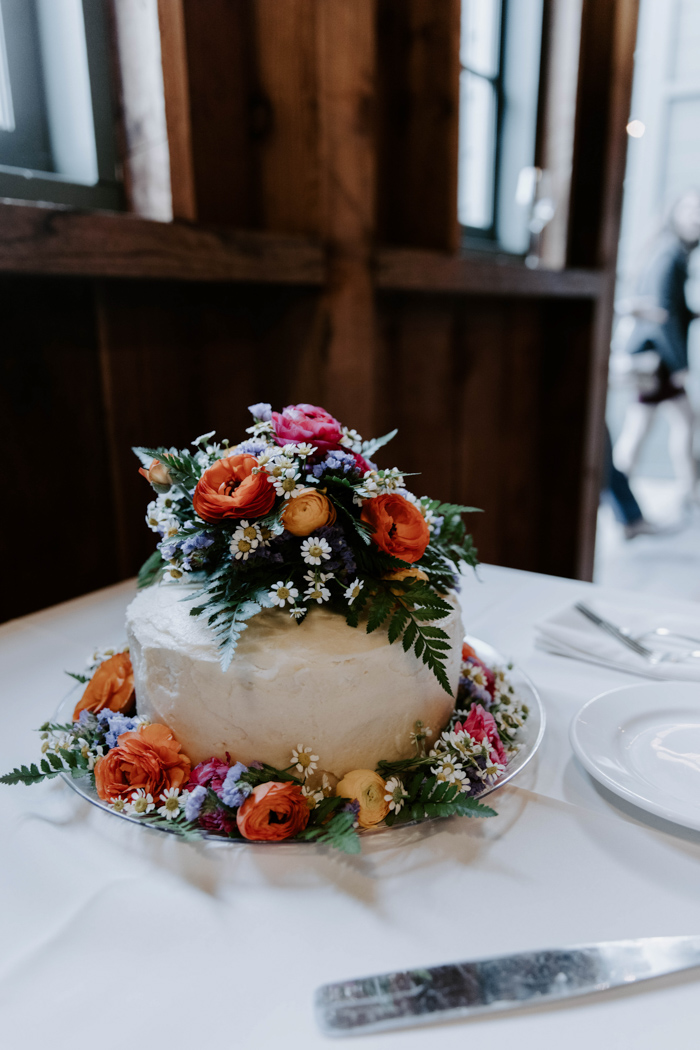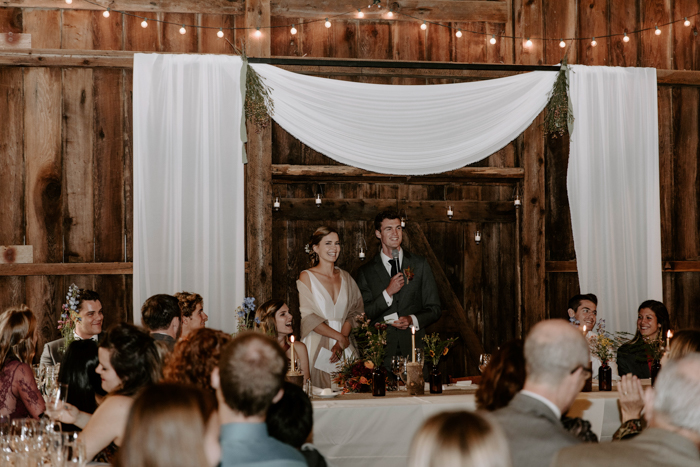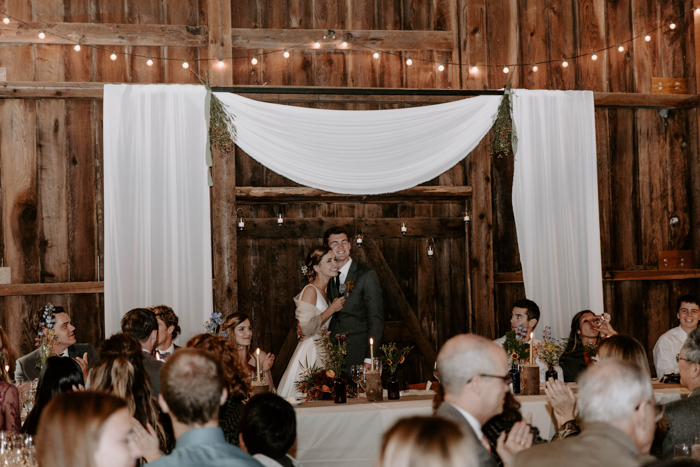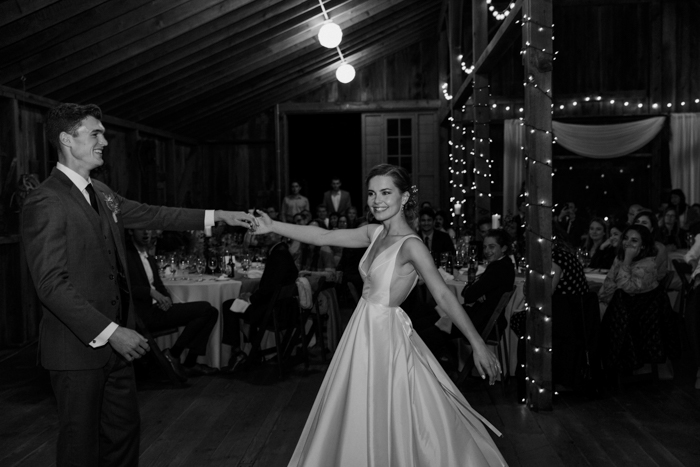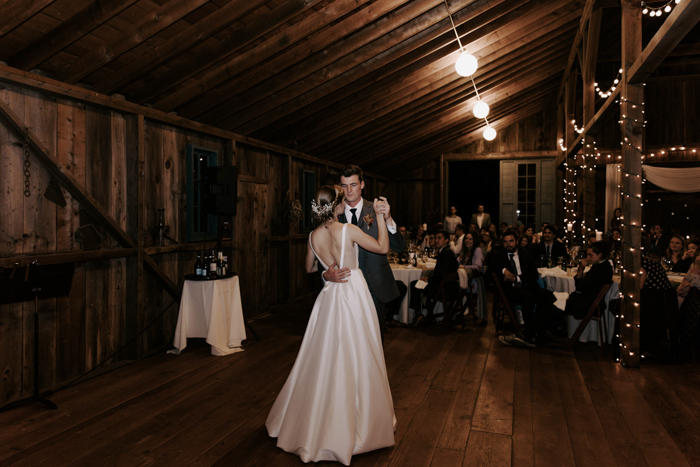 Our biggest congratulations to Ruth and Caleb, and a special thanks to Regan Scaife Photo & Video for sharing this gorgeous Pearson Ranch wedding with Junebug! Love the idea of getting married on a farm? Then you have to see this dreamy DIY Snohomish wedding at Wildshoot Forest & Farm!