We're having a hard time thinking of anything cozier than Katie and Marc's wedding day Wildshoot Forest & Farm! This sweet couple spent months collecting and creating nearly every element of their wedding decor with the goal of not only representing the best of their relationship but also the challenges that made them who they were when they said, "I do." Their entire day was focused on family, friends, and the love that brought everyone together — and the result was just as magical as you can imagine! Despite the rain, their outdoor ceremony and open-air reception in the farmstead were casual and naturally charming, and photographer Anni Graham captured that vibe with all the grace and softness it deserved.
The Couple:
Katie and Marc
The Wedding:
Wildshoot Forest & Farm, Snohomish, Washington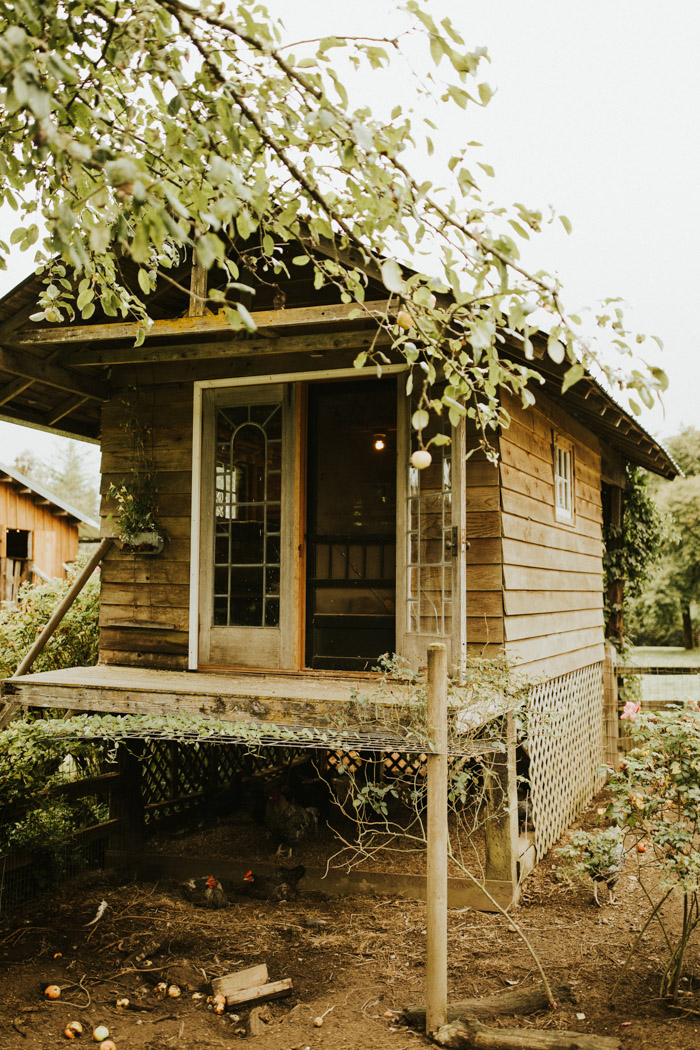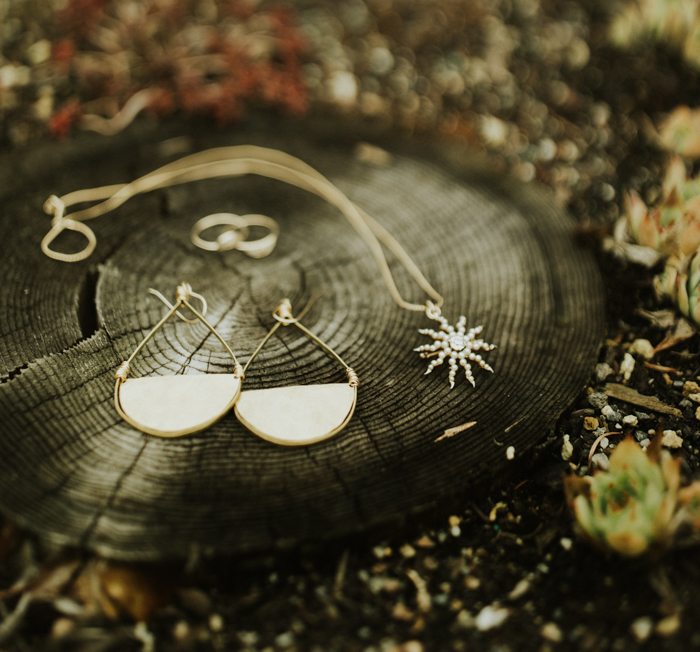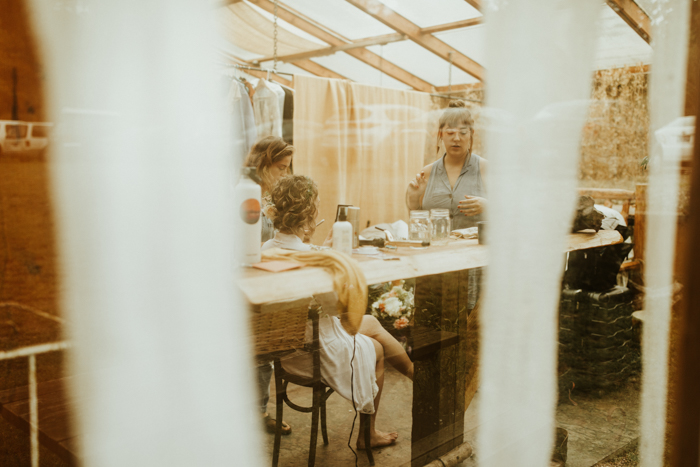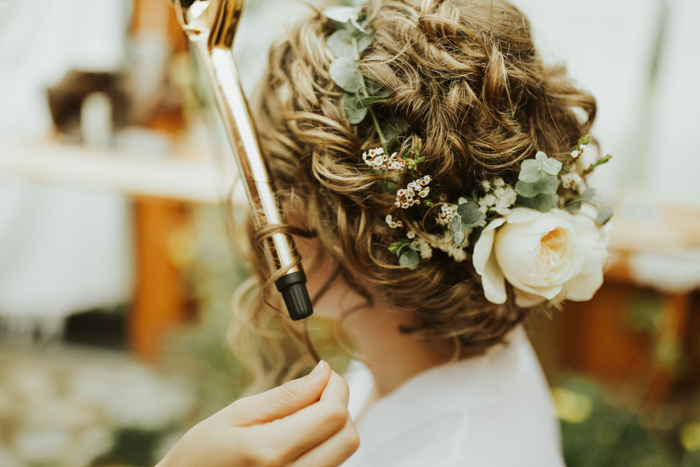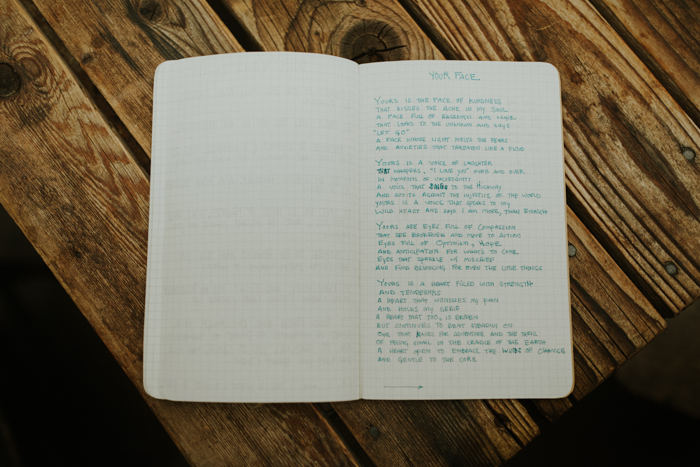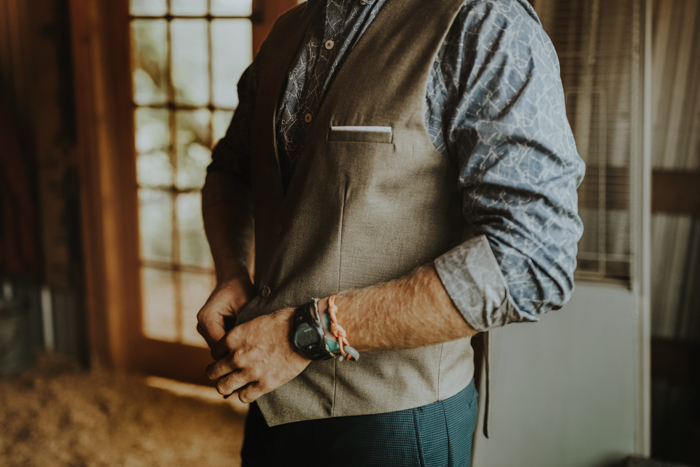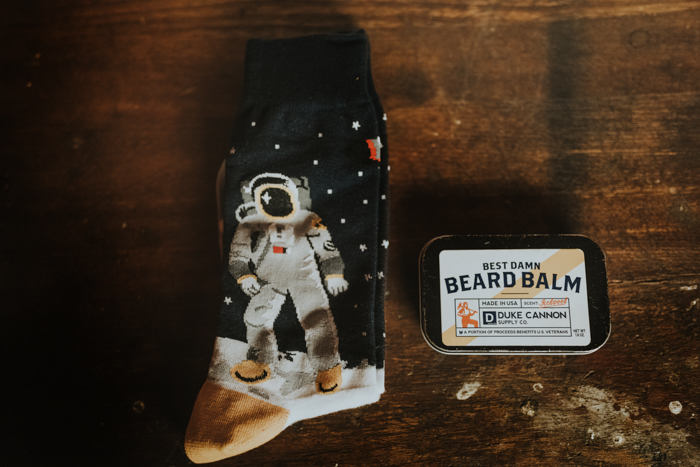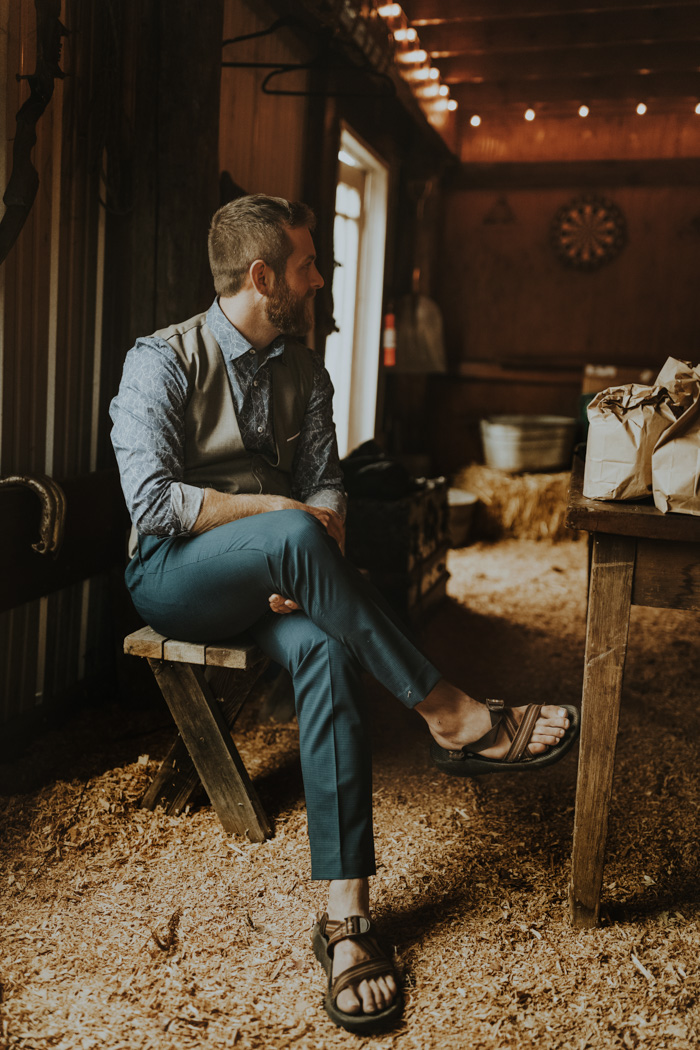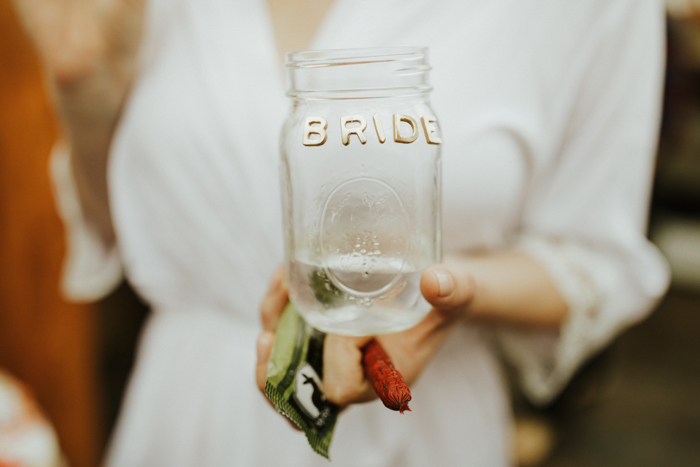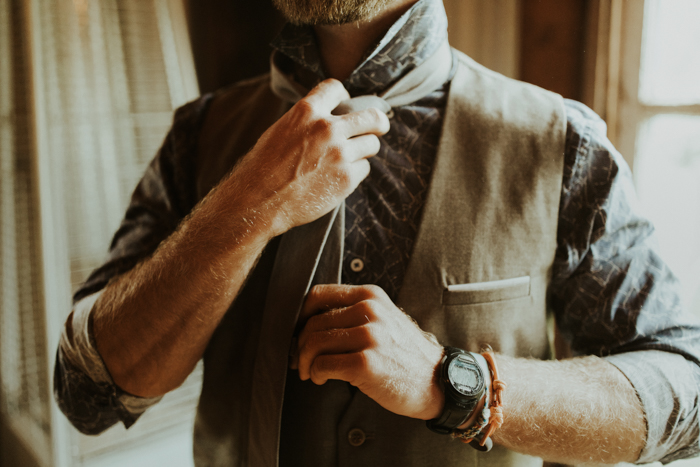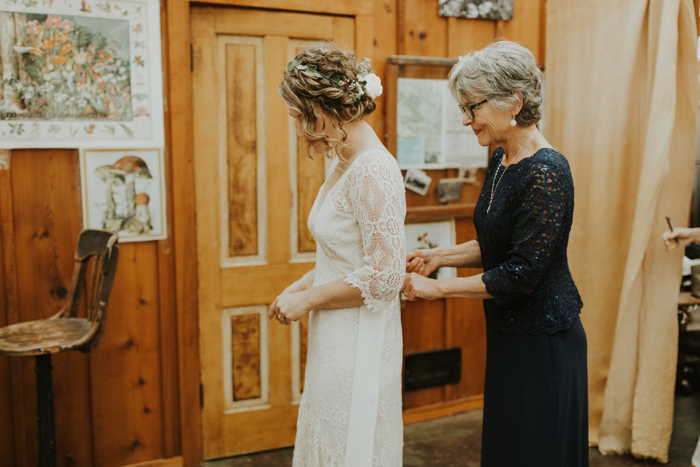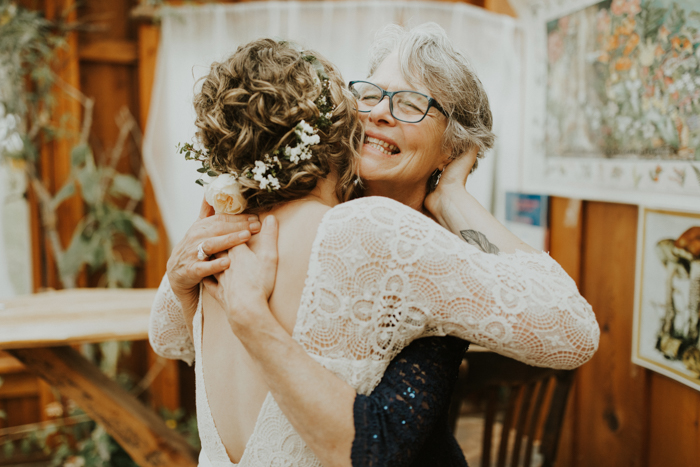 The most important thing for us was keeping our wedding and the atmosphere around it to be true to ourselves and true to the story of our relationship. We intentionally included references to some harder times and some less-than-perfect moments, because that was the reality of story that we had come through to get to the moment of saying "I do." We also really strove to make the friends and family that were able to come to feel loved and welcomed to celebrate along with us – we wanted to have a big party, and have a ton of fun, not just have everyone staring at us the whole time.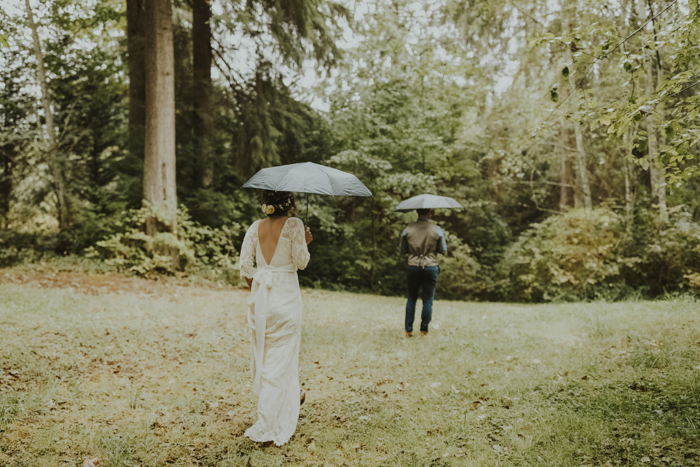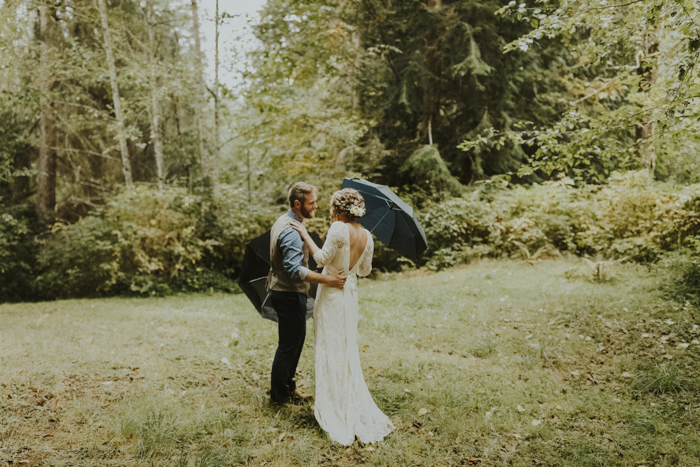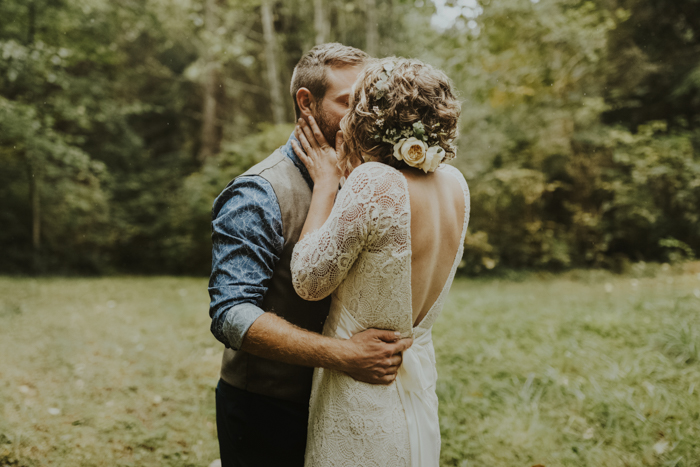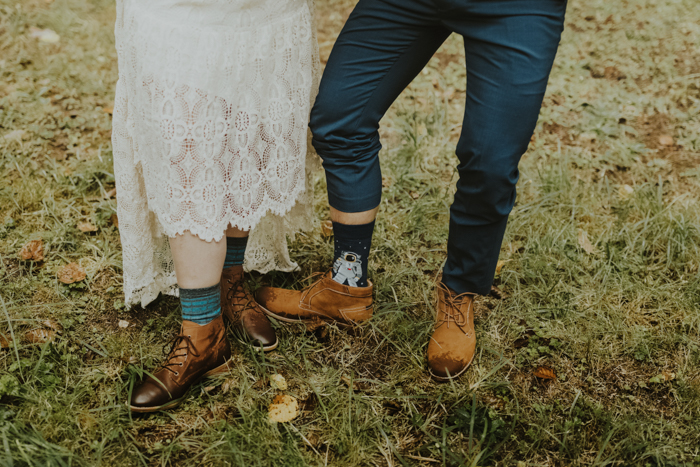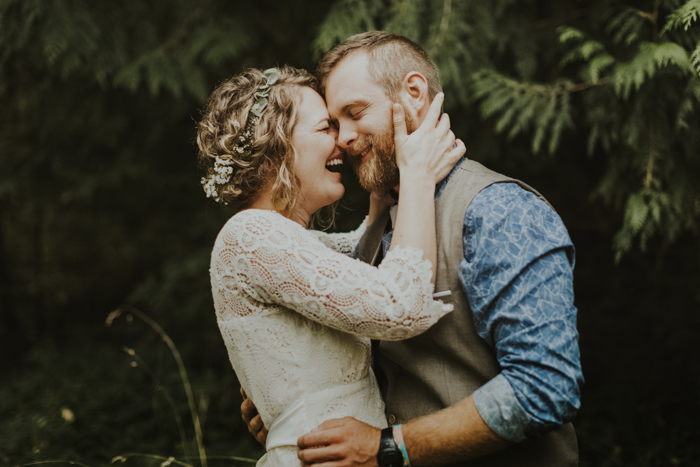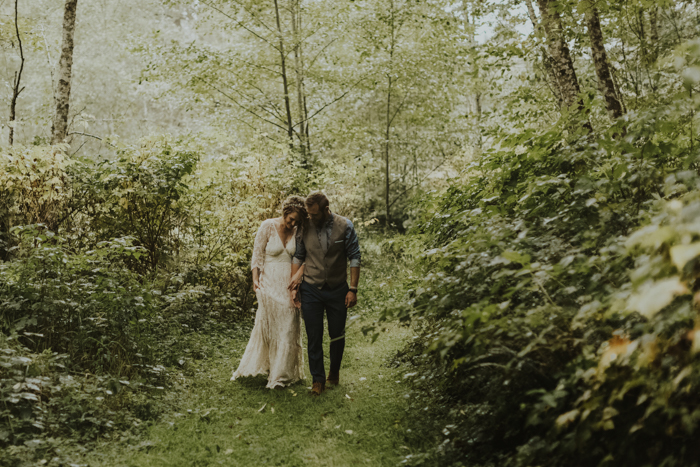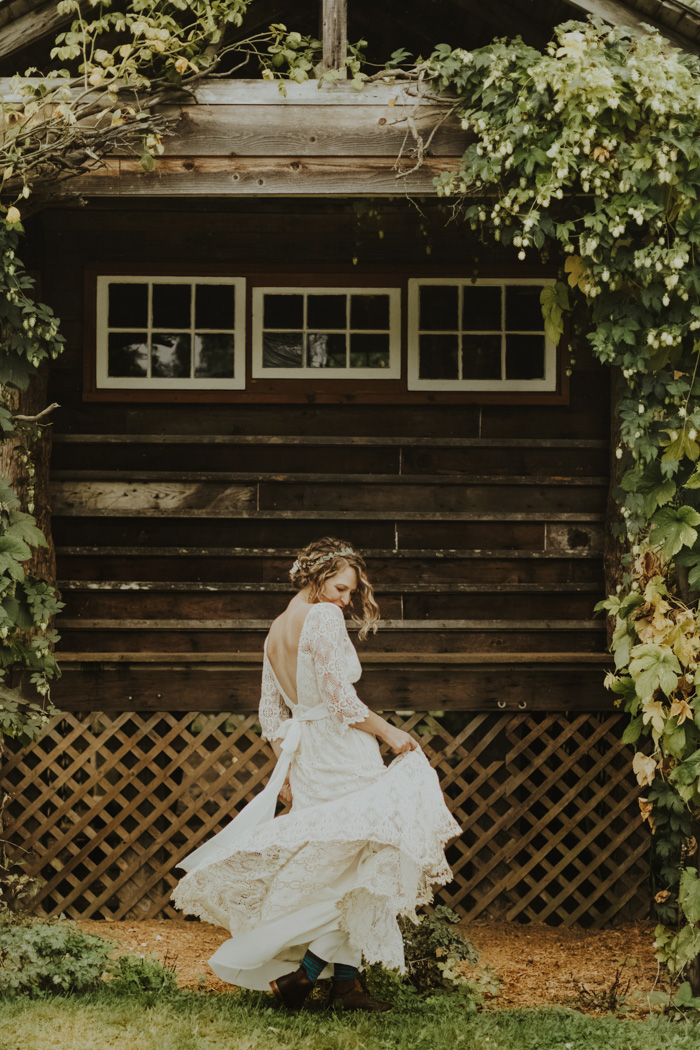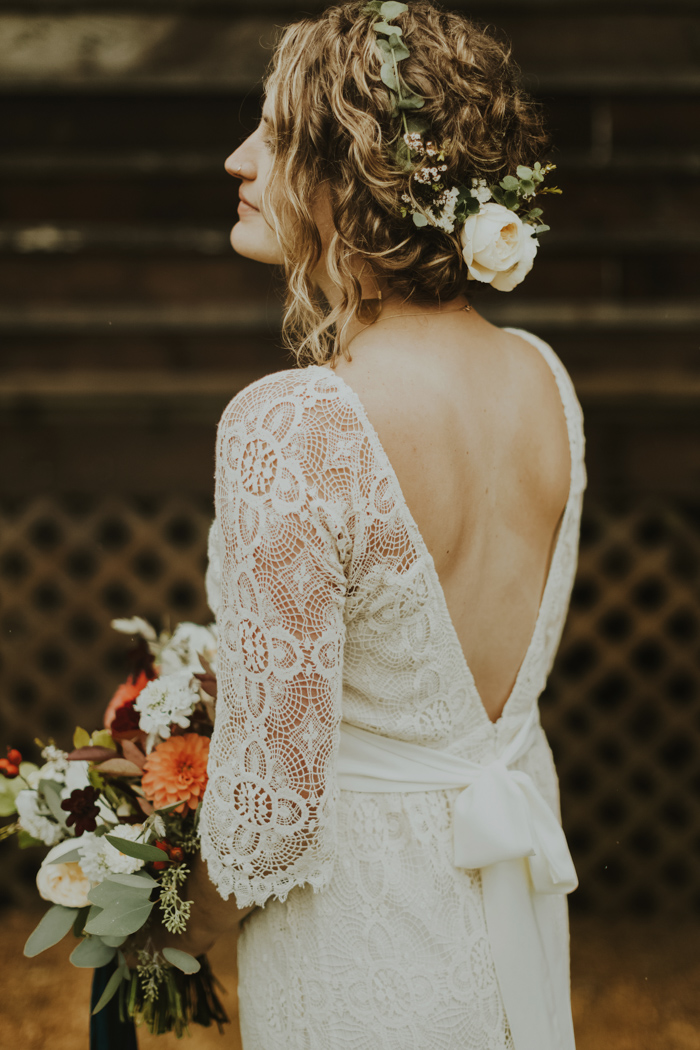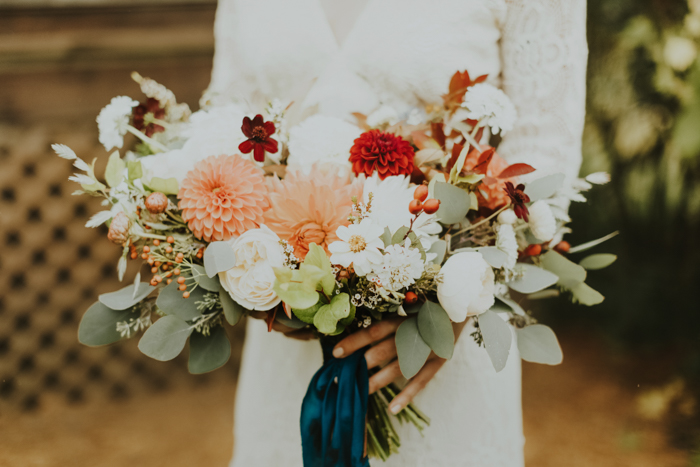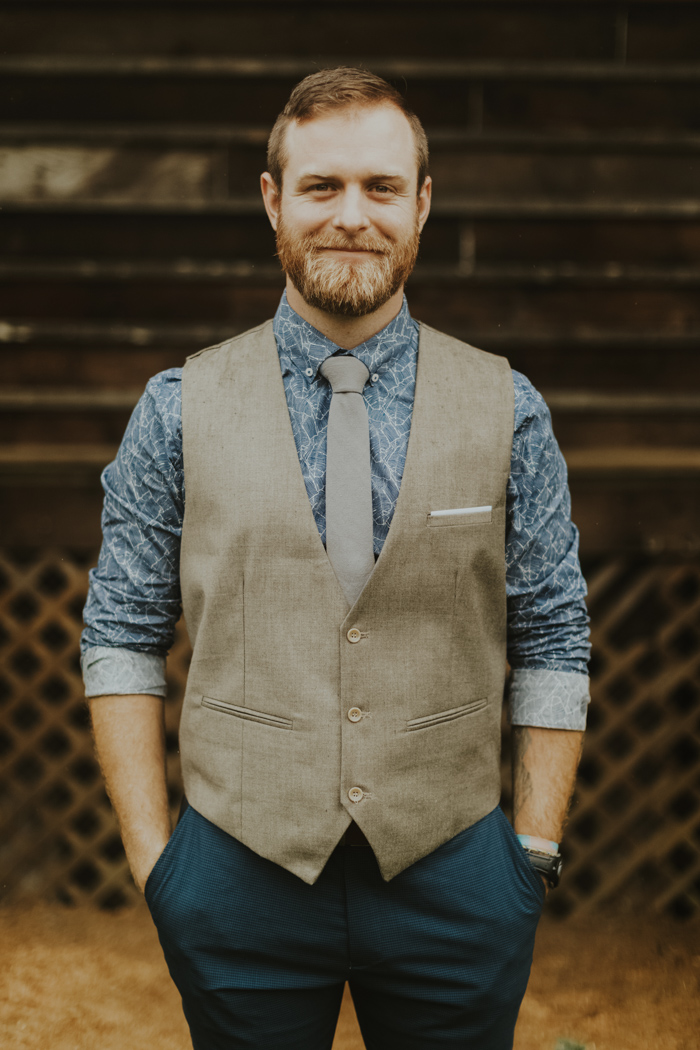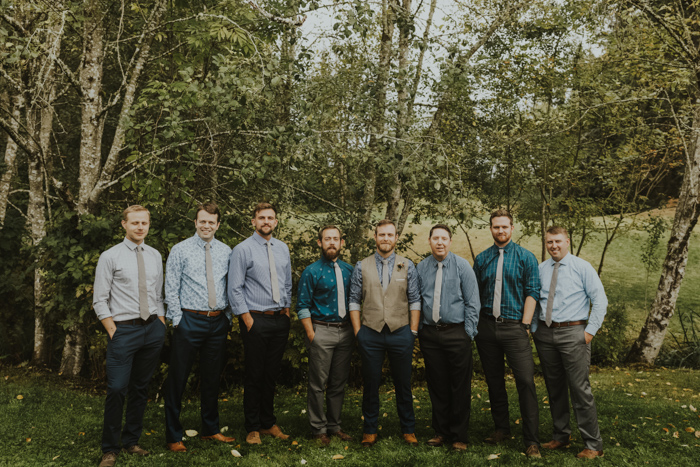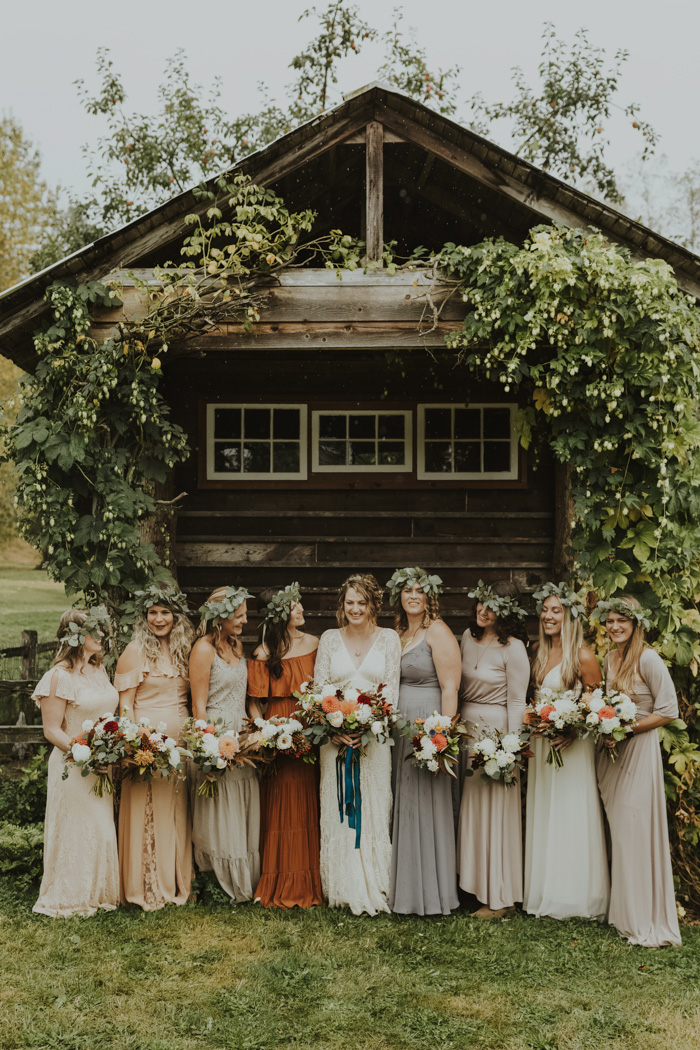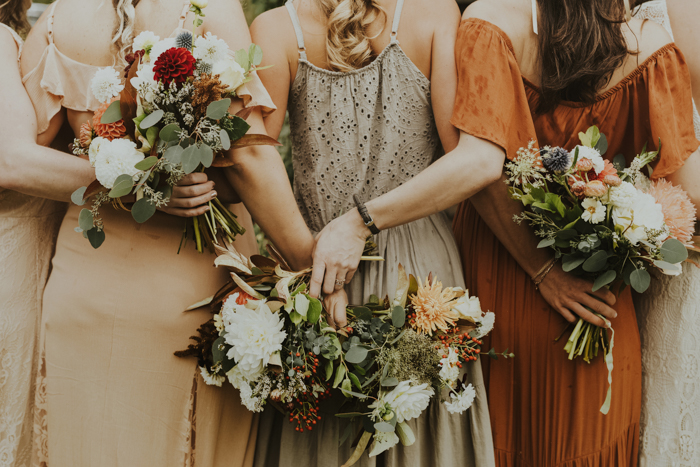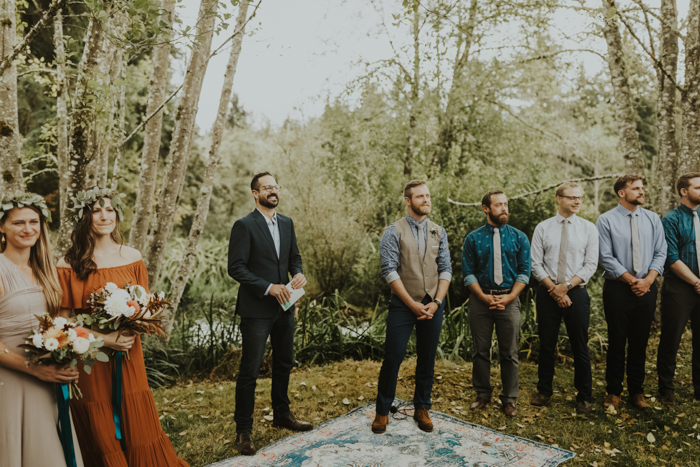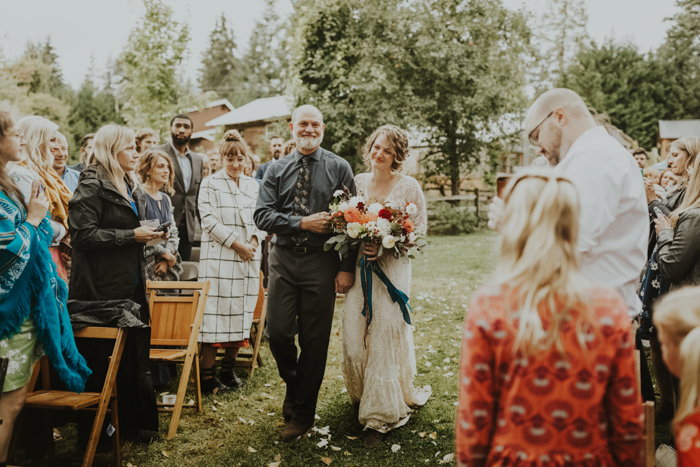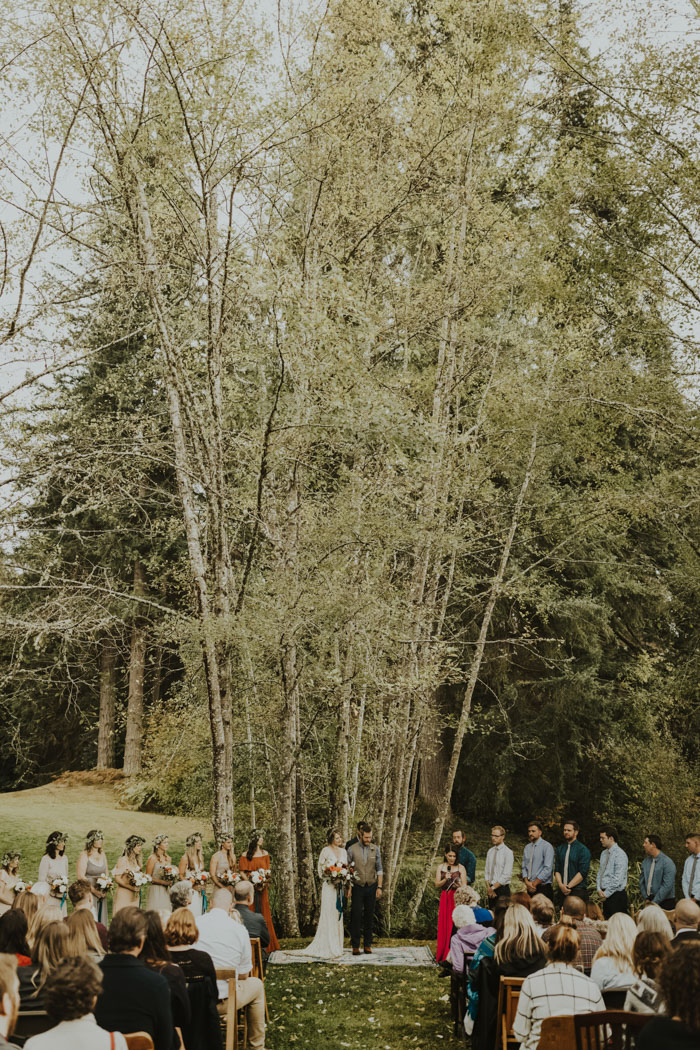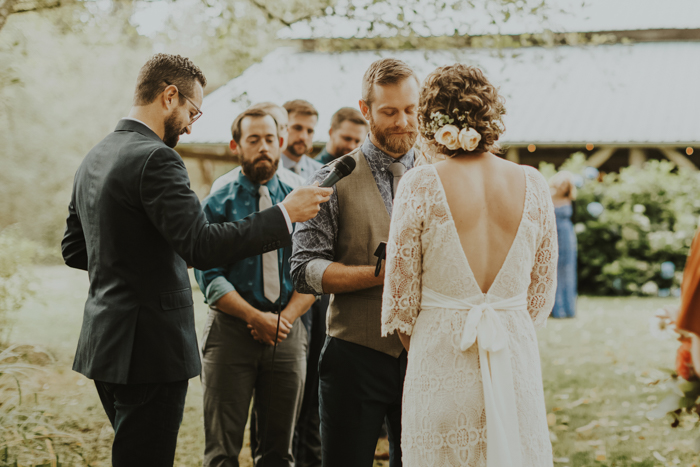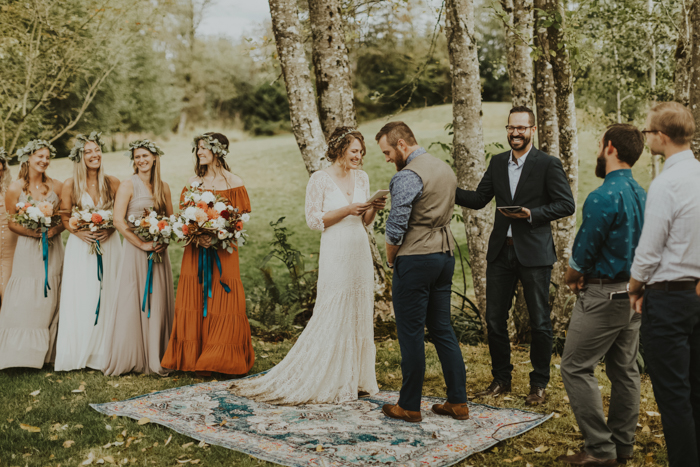 During the ceremony we had anyone who wanted, come up and surround us, lay hands on us, offer blessings, prayers, and encouragements. It was an amazing moment of feeling held and carried by our community – we knew that we weren't entering this marriage by alone, but with the support of our friends and our families.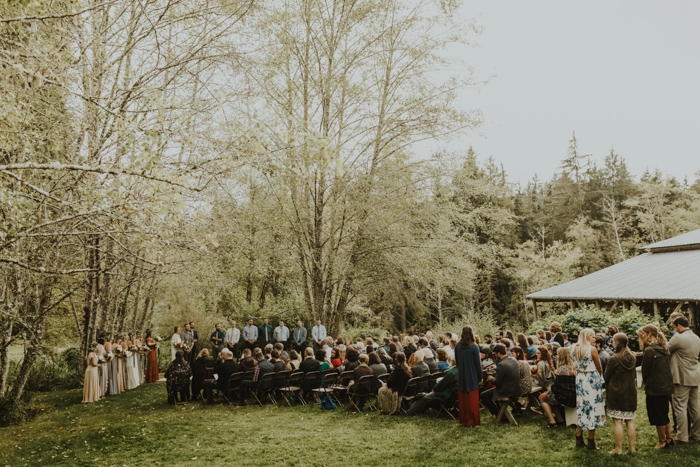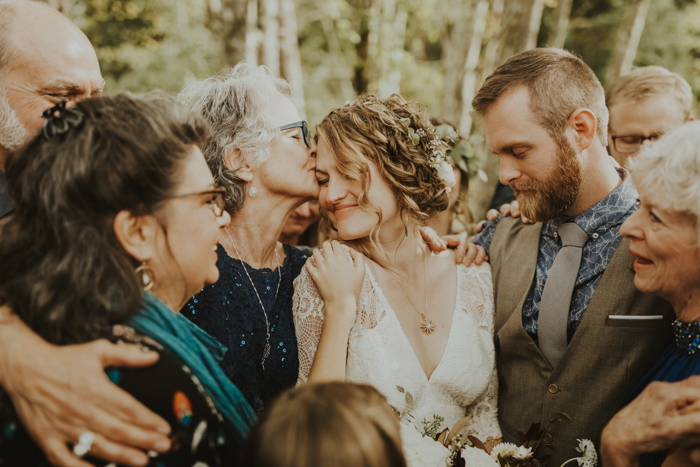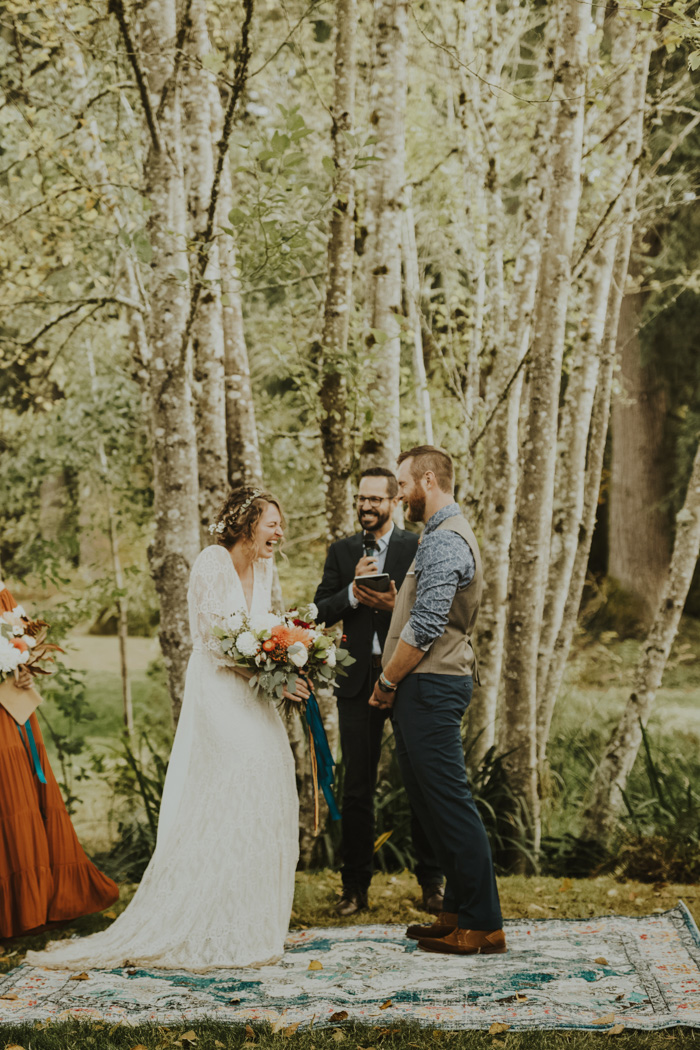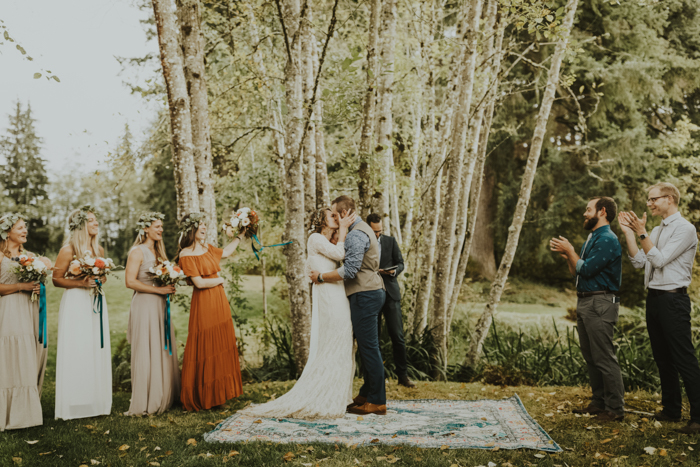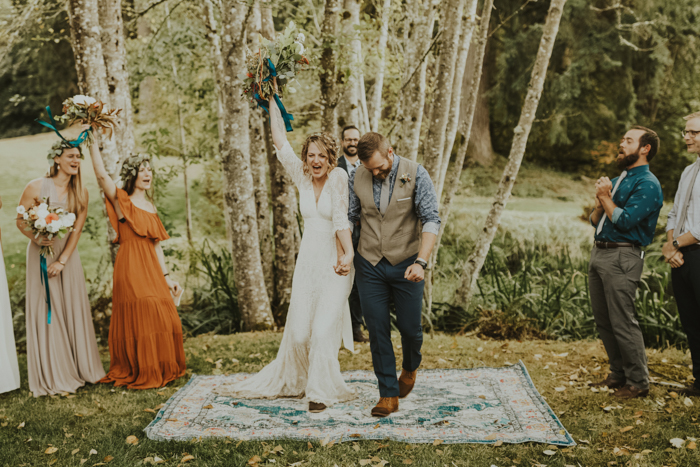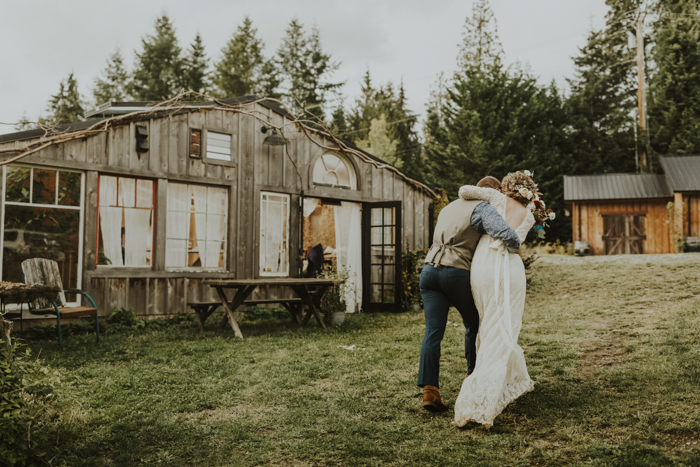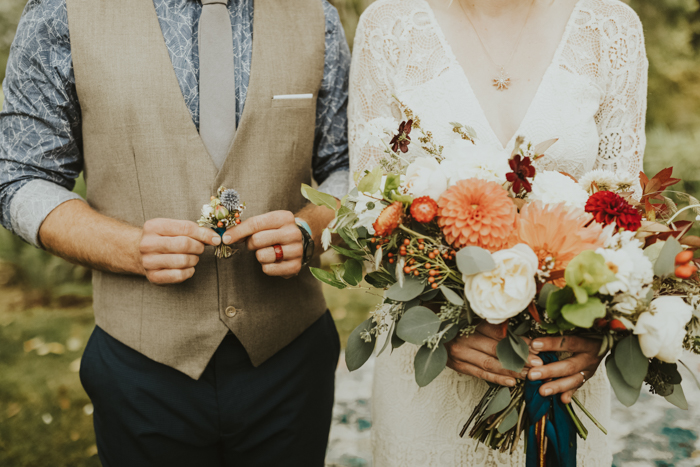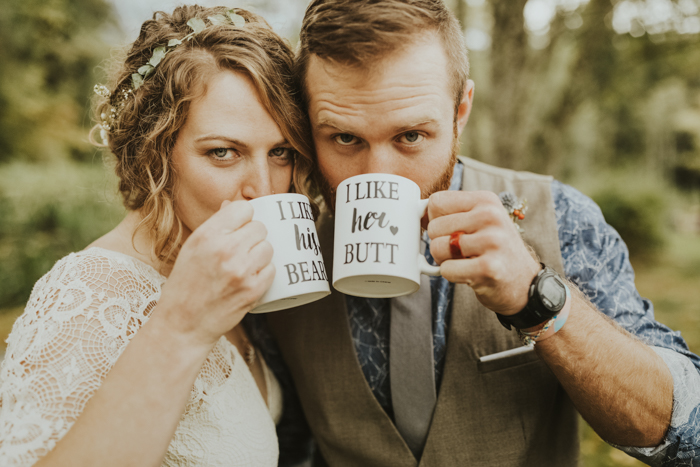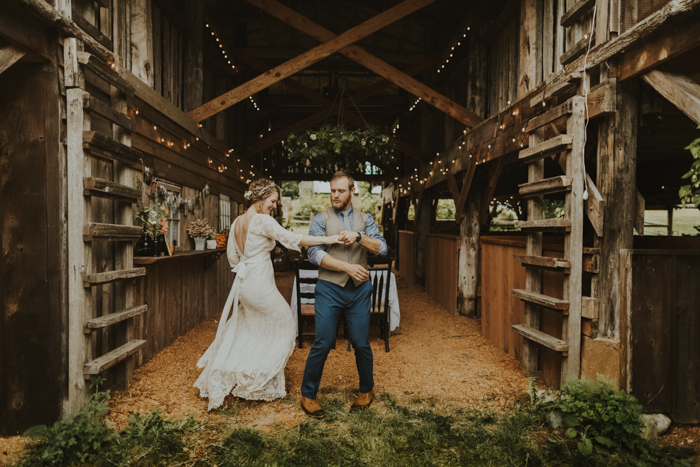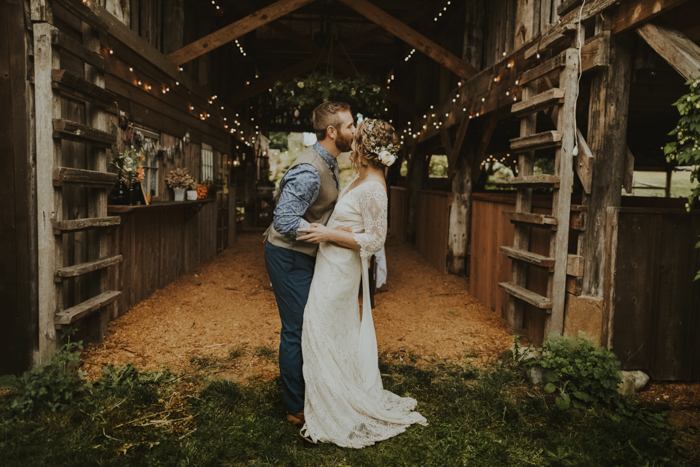 Large portions of our wedding and decorations were DIY. Wildshoot Forest & Farm provided a guided forage of the property the day prior for us to gather greenery and florals that we used for a majority of the centerpieces, chandelier, and other decorations. We used old books to create the table runners and collected brown glass bottles to use for centerpieces. We also handmade the table name cards. With the beauty and charm of the venue and an outdoor ceremony, we were able to keep the decorations pretty minimal and simple, which was a huge help in the planning and decorating process.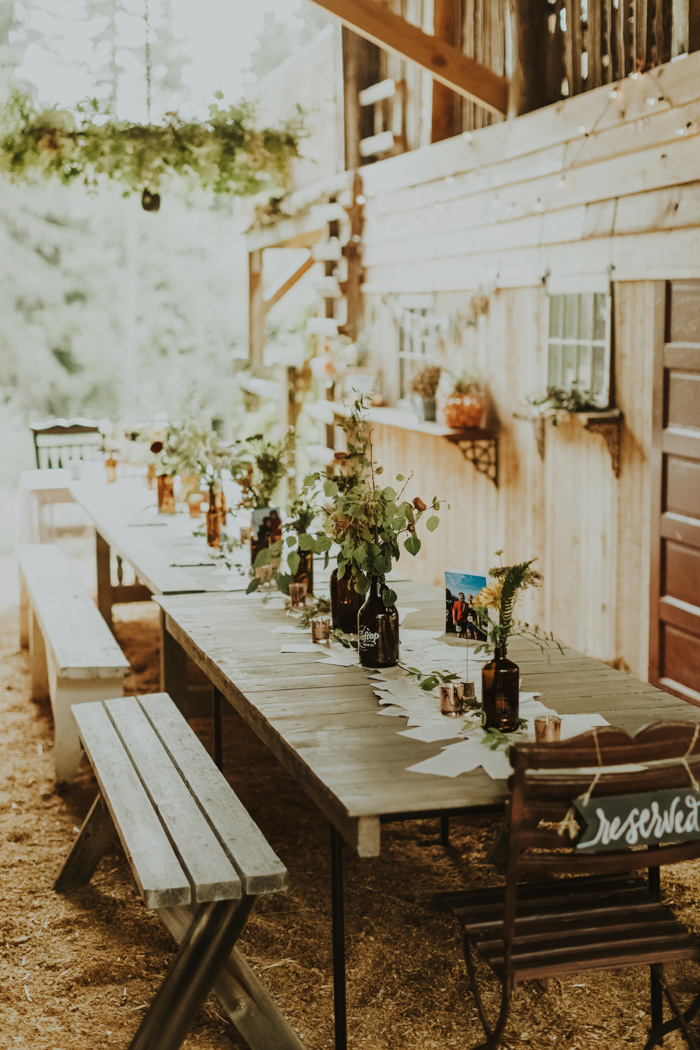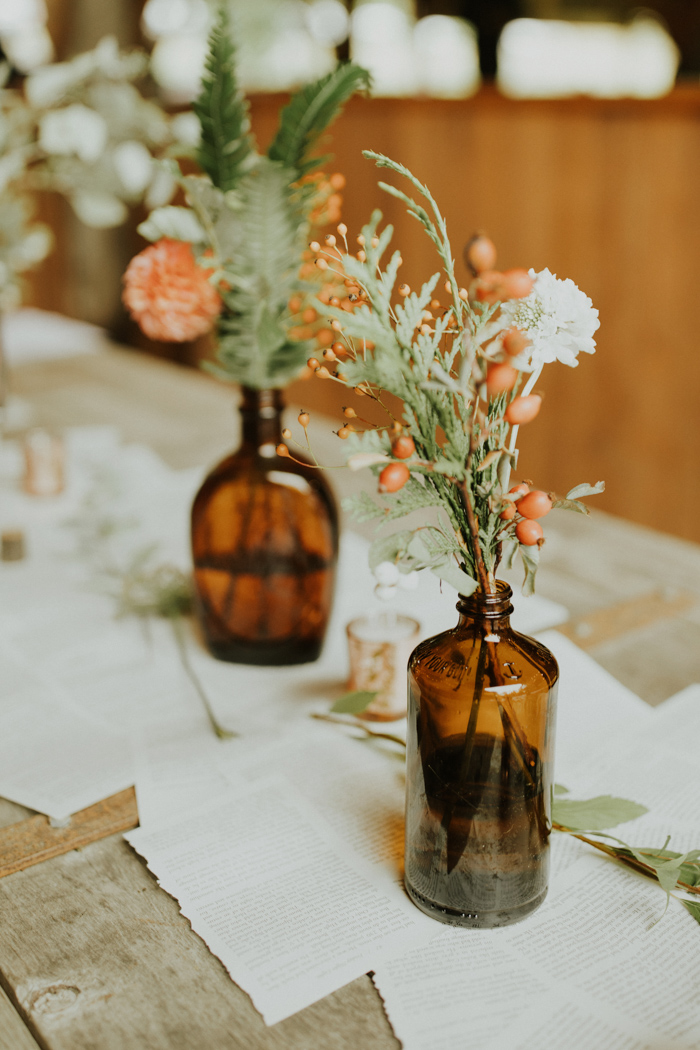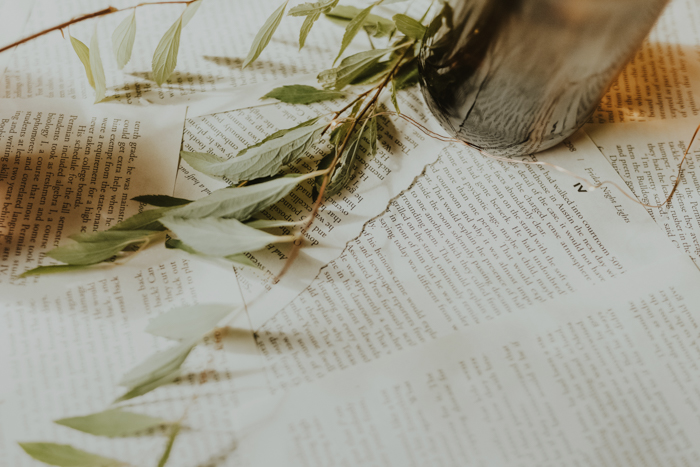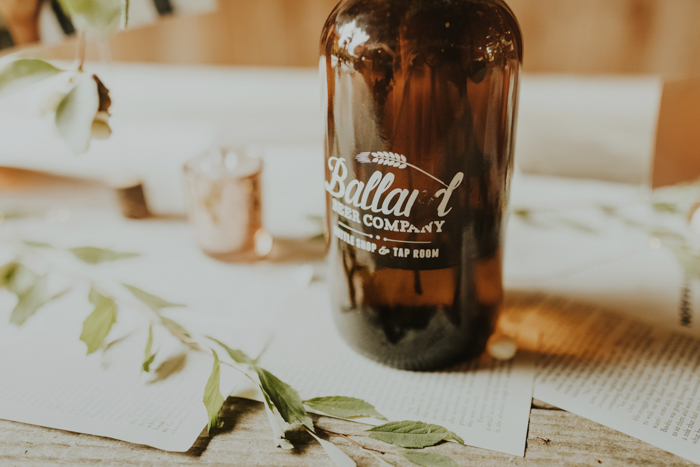 We spent months beforehand collecting an eclectic variety of coffee mugs from thrift stores, co-workers, friends, and neighbors for guests to use throughout the night and beyond. Upon arrival, we had a table set up with the mugs (and a sign saying "Let your mug choose you") and guests could choose which mug called out to them.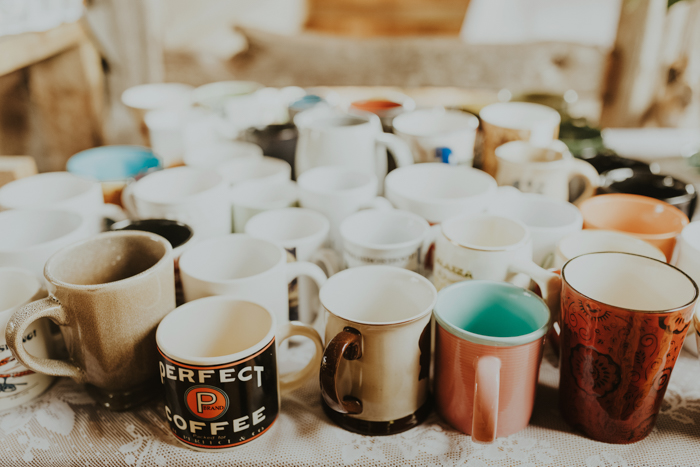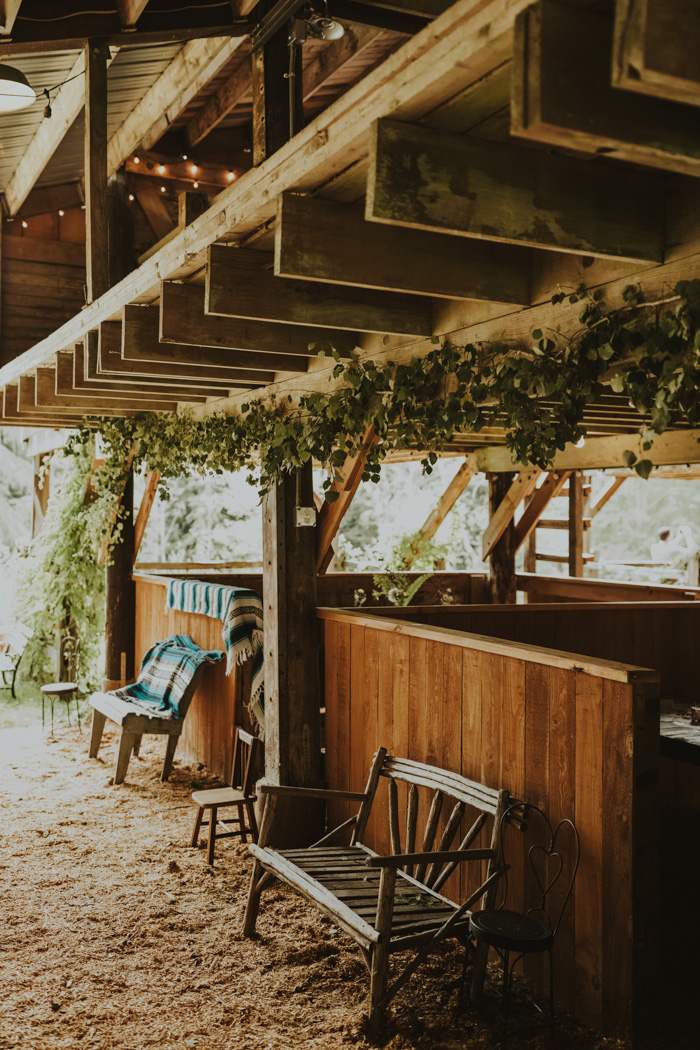 Our best advice: You probably have more talented and creative people in your life who love you than you realize, don't be afraid to ask them for help! There's no way we could have done this by ourselves, nor would it have been as meaningful.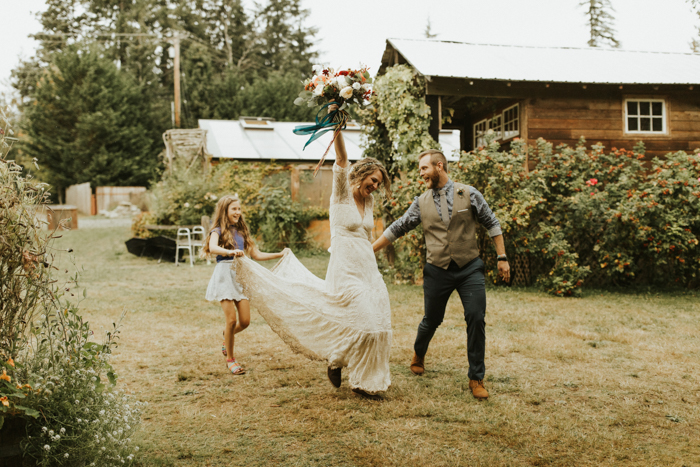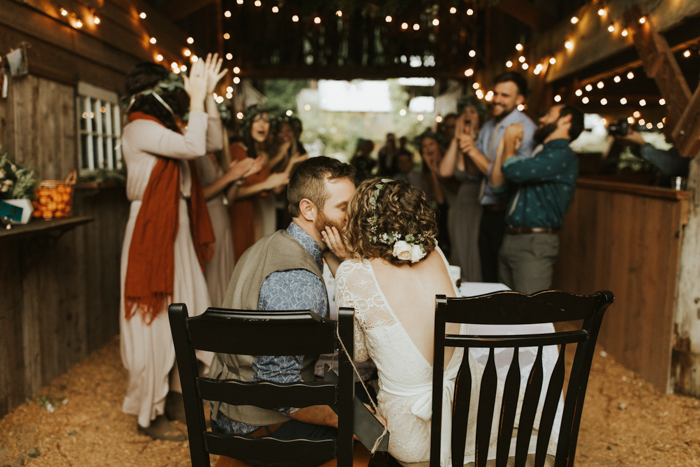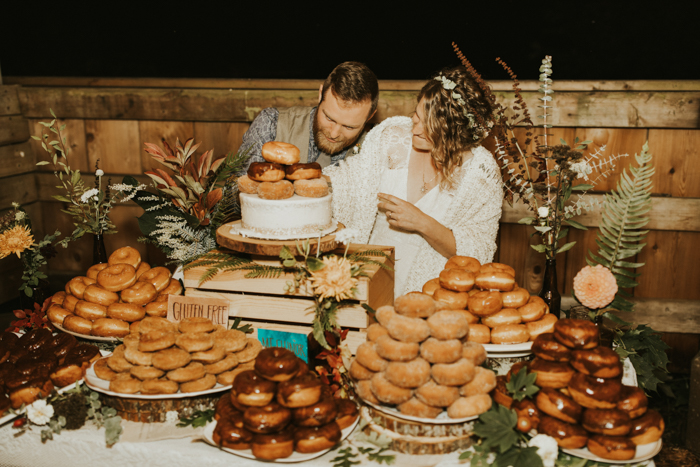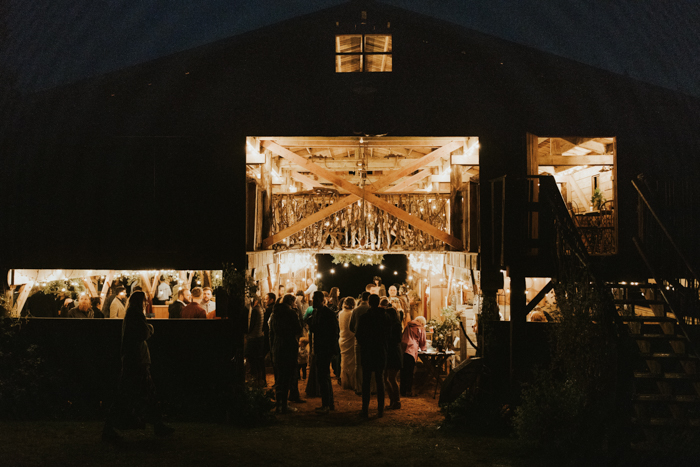 Processional – "Conversation Two" by The Brave Kind
Recessional – "You Sexy Thing" by Hot Chocolate
First Dance – "Bury Me Smiling" by The Ballroom Thieves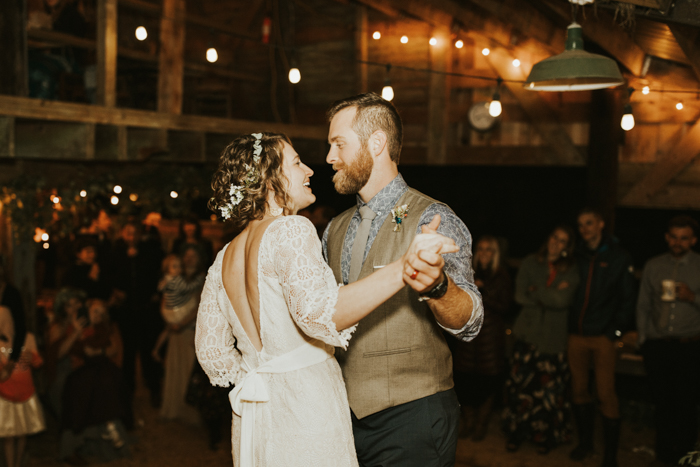 Congratulations to Katie and Marc, and a special thanks to Anni Graham for sharing this lovely wedding at Wildshoot Forest & Farm with Junebug! Planning a farm wedding of your own? This rustic rose gold Whidbey Island wedding at Crockett Farm has all the inspiration you need!