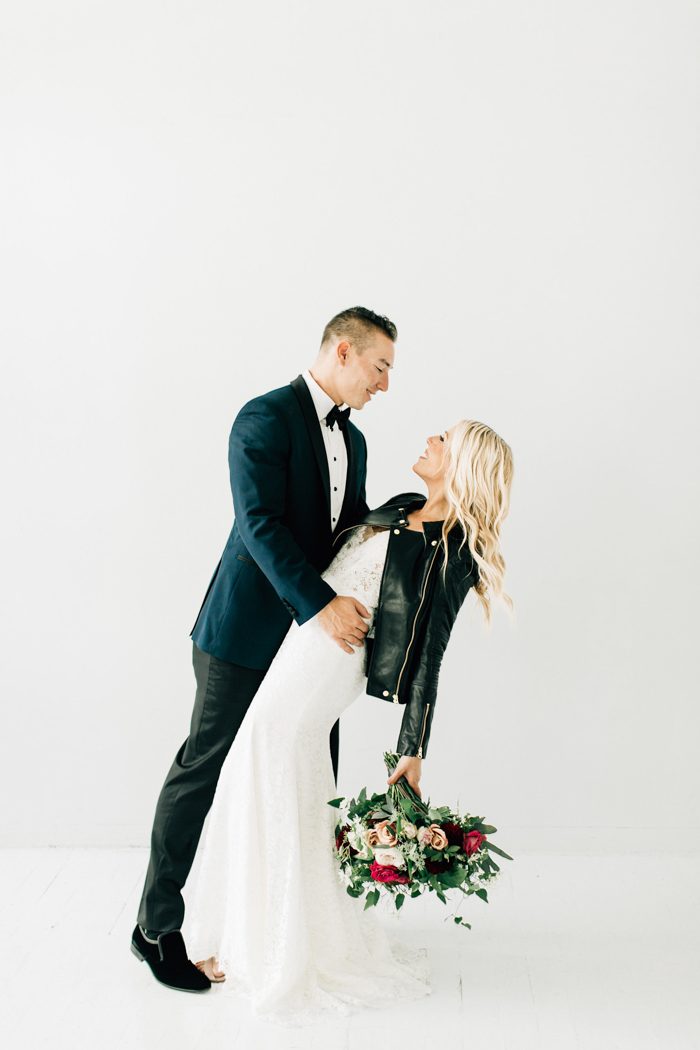 Katie and Rayce's moody romantic wedding at SoDo Park in downtown Seattle was urban wedding goals from beginning to end! Kaleb Norman James Design helped bring the couple's vision to life with rich-toned floral arrangements, vintage details, moody lighting, and dinner party-style dining that created the most romantic feel inside the industrial-meets-rustic space. The couple treated their guests to a feast of Seattle's best seafood created by Herban Feast Catering and sent each guest home with a variety of custom cookies baked by Morfey's Cake to represent every important location throughout their relationship. Katie's chic Gretchen Dawley dress and natural makeup and hairstyle were made even better with the custom leather jacket Rayce gifted her, and his two-tone, velvet-accented look was equally exceptional. Jenna Bechtholt Photography had so much to capture, from the intricate decor to the pure joy the bride and groom were exuding all day, and she totally nailed it!
The Couple:
Katie and Rayce
The Wedding:
SoDo Park, Seattle, Washington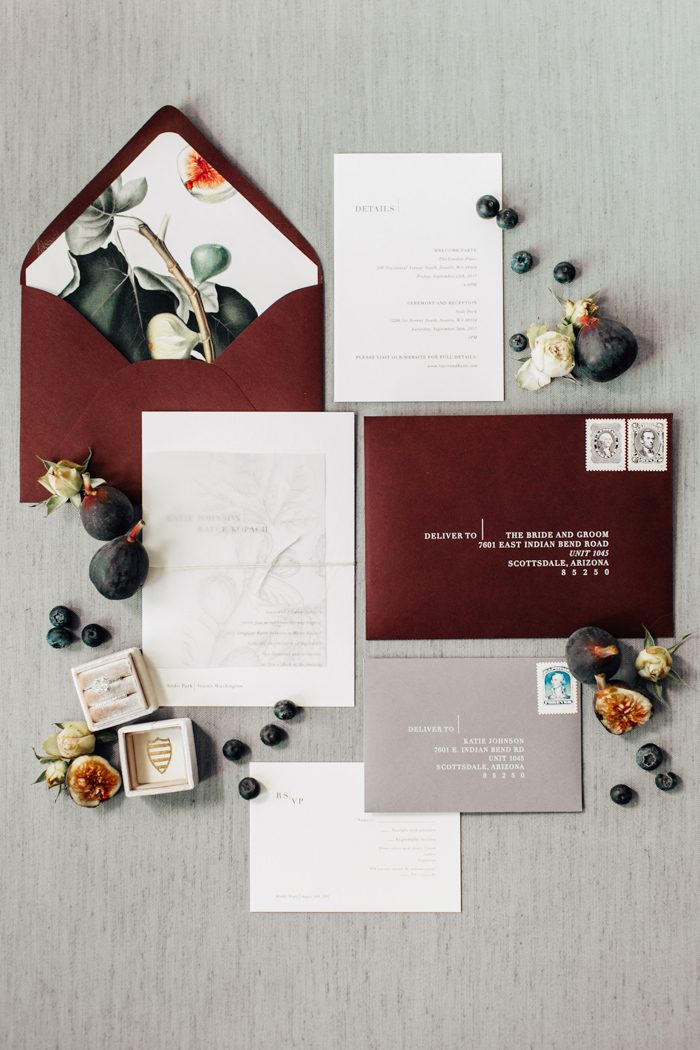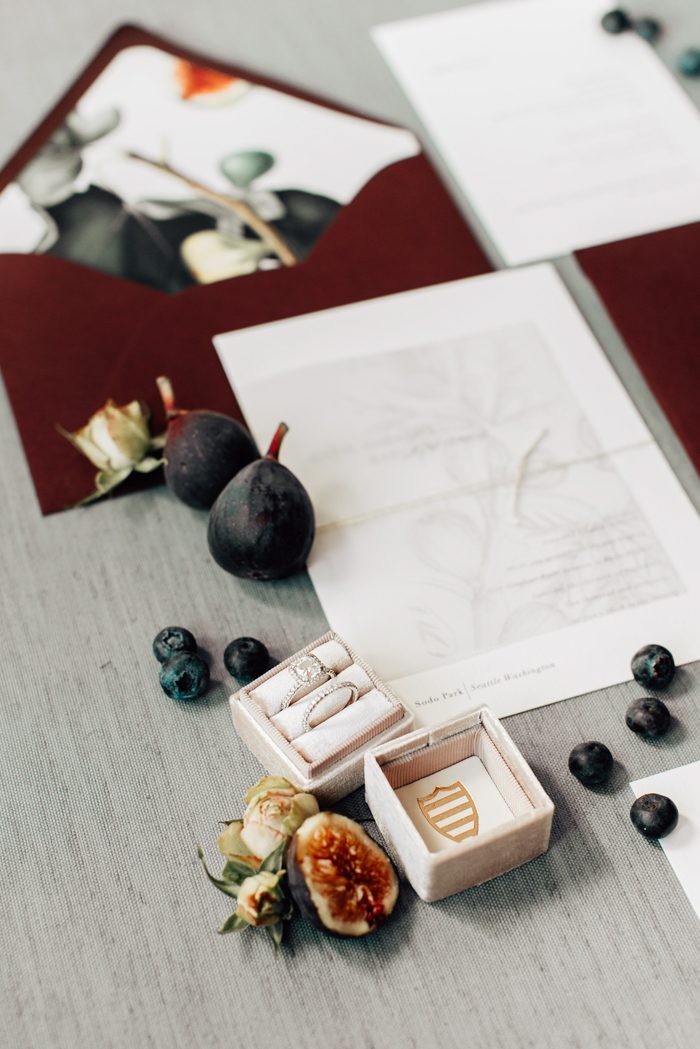 We were going for romantic, moody vibes. We wanted the evening to feel intimate and have our guests feel like they were attending a rad dinner party. We wanted everything to reflect a downtown wedding and really show off the city. To create this feel we went for long tables, lots of mood lighting, rich-toned floral and velvet everywhere. A major theme of the wedding was figs. We loved the color and the idea of incorporating them into the wedding. So figs made appearances everywhere! They were on the wedding invites, on the tables, on the cake etc. It was a cool element that created our color palette. The other major theme was velvet. We had velvet lounge furniture, velvet runners for the table, velvet vow books, and velvet shoes!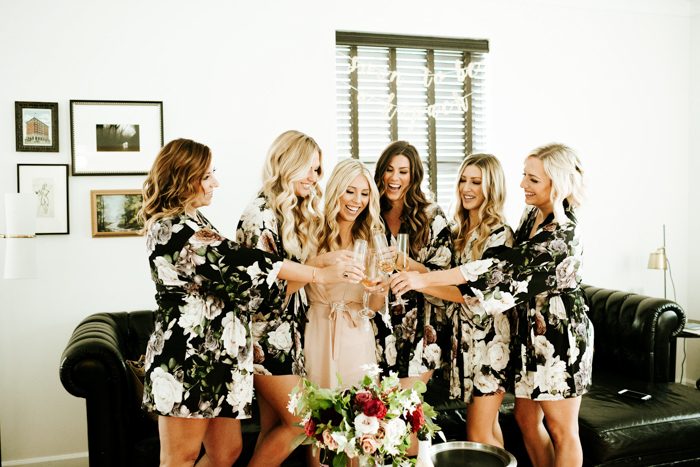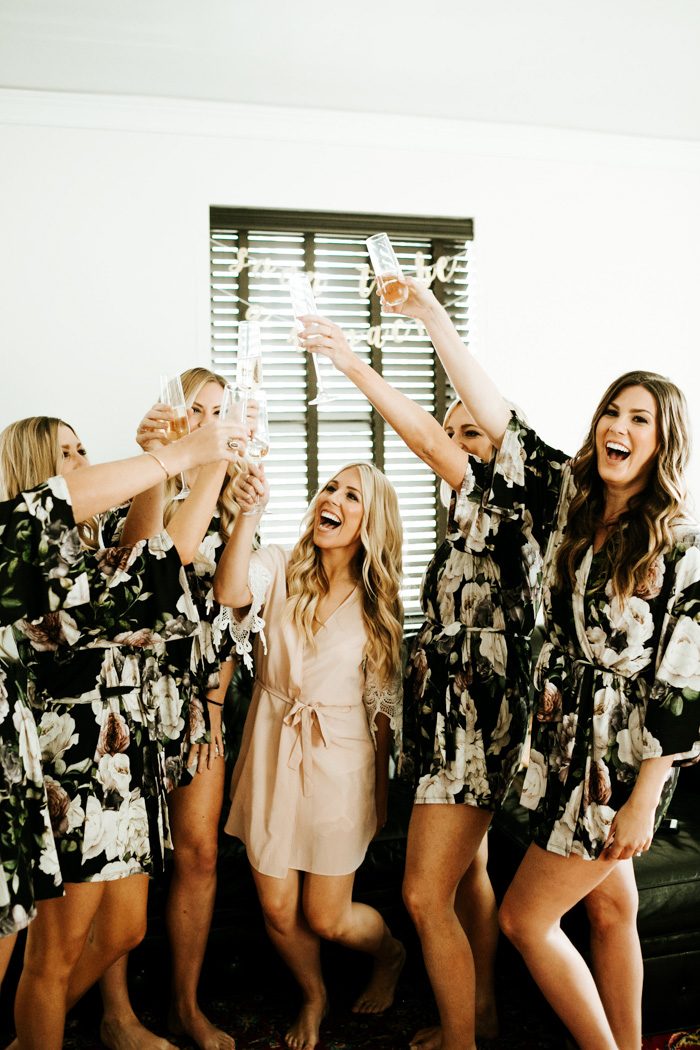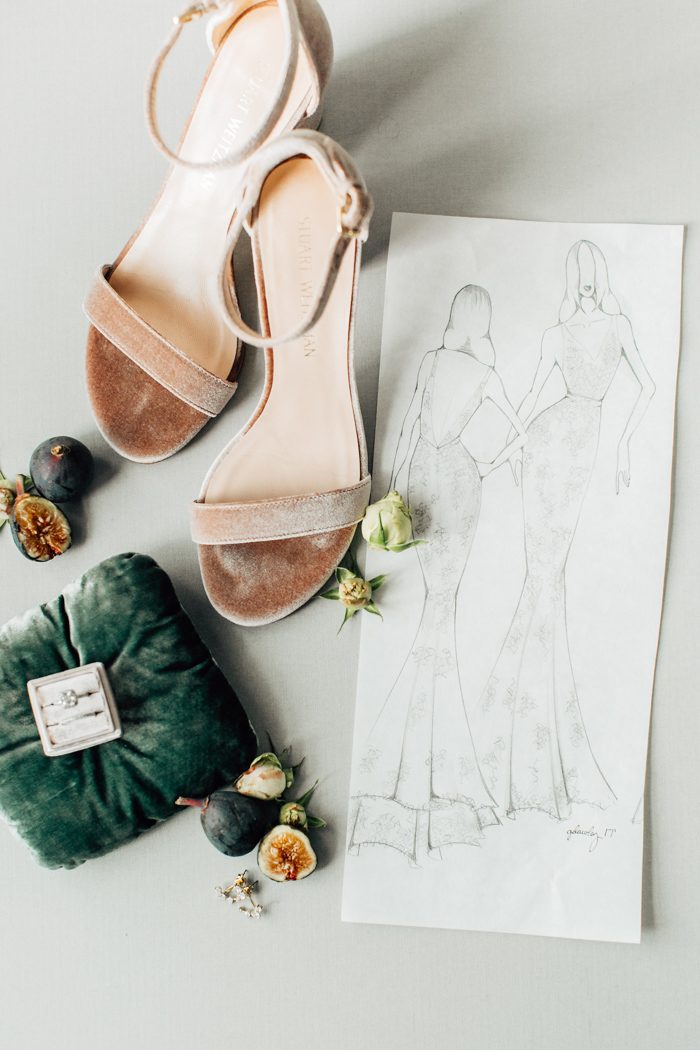 SHOP THIS LOOK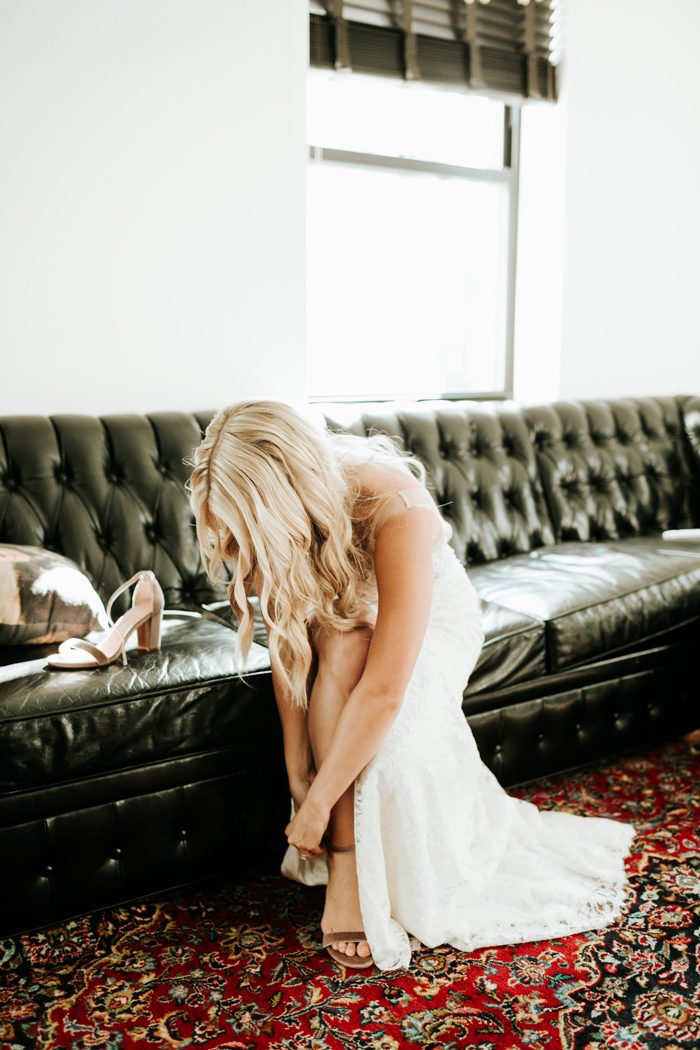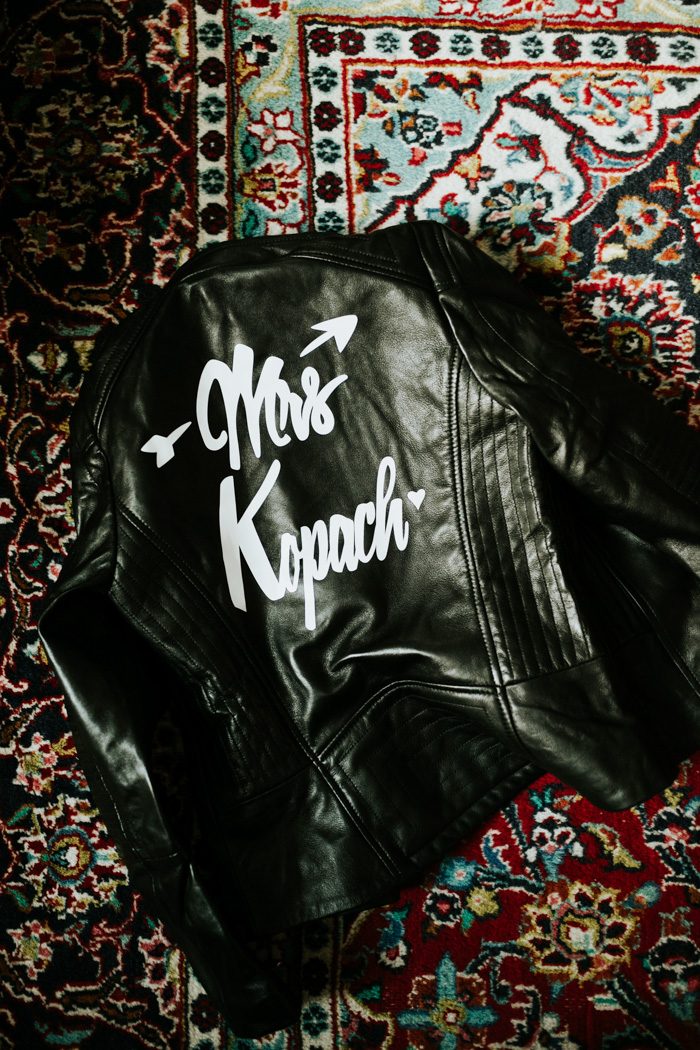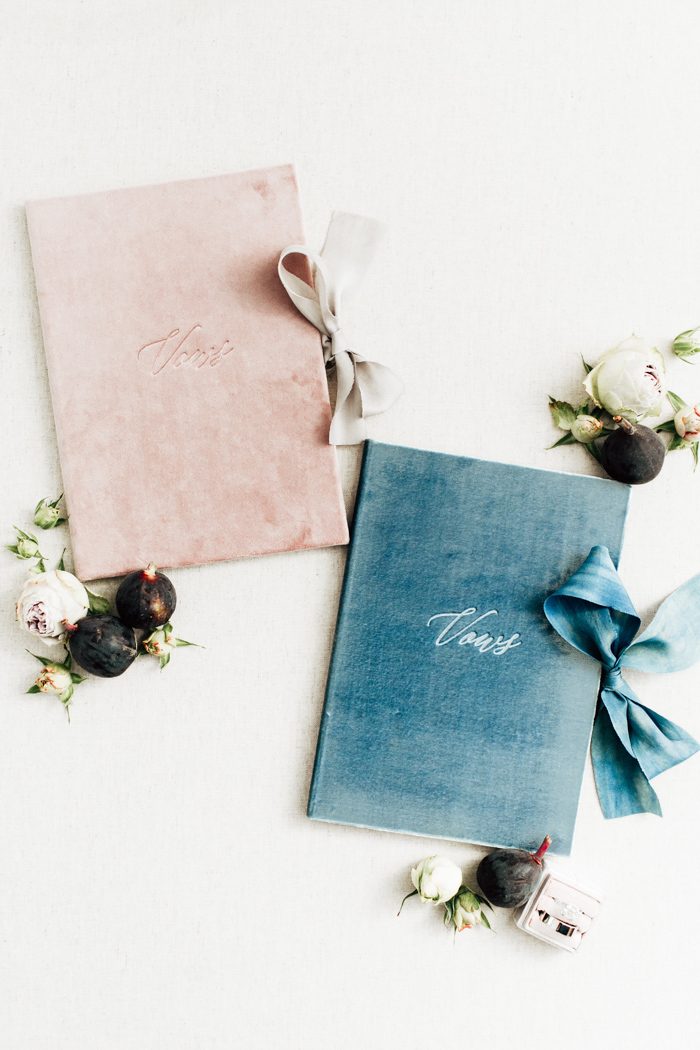 SHOP THIS LOOK
We both wore velvet shoes, which were awesome! We really went for the velvet theme! Rayce even had a velvet bow tie. He pieced together every aspect of his outfit with a custom tailor to create one clean unique look and I had my dress custom made for me. Creating the dress with the designer was one of the coolest experiences. I flew back and forth from LA a few times leading up to the wedding. At each appointment we would make adjustments, cut fabric, pick out lace, you name it, we did it live. It was so cool and the final product is an amazing dress made just for me!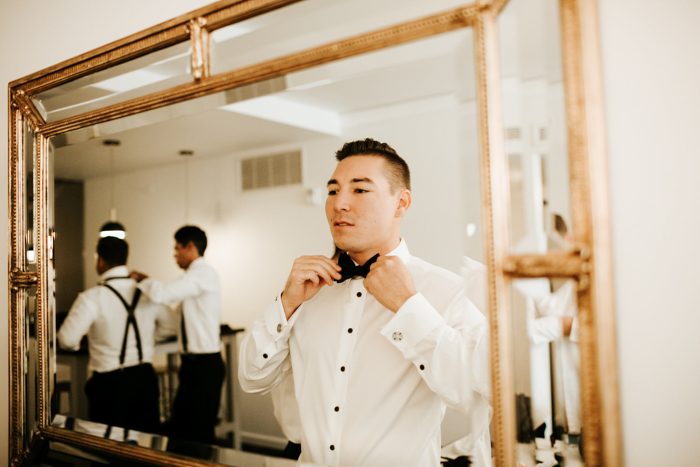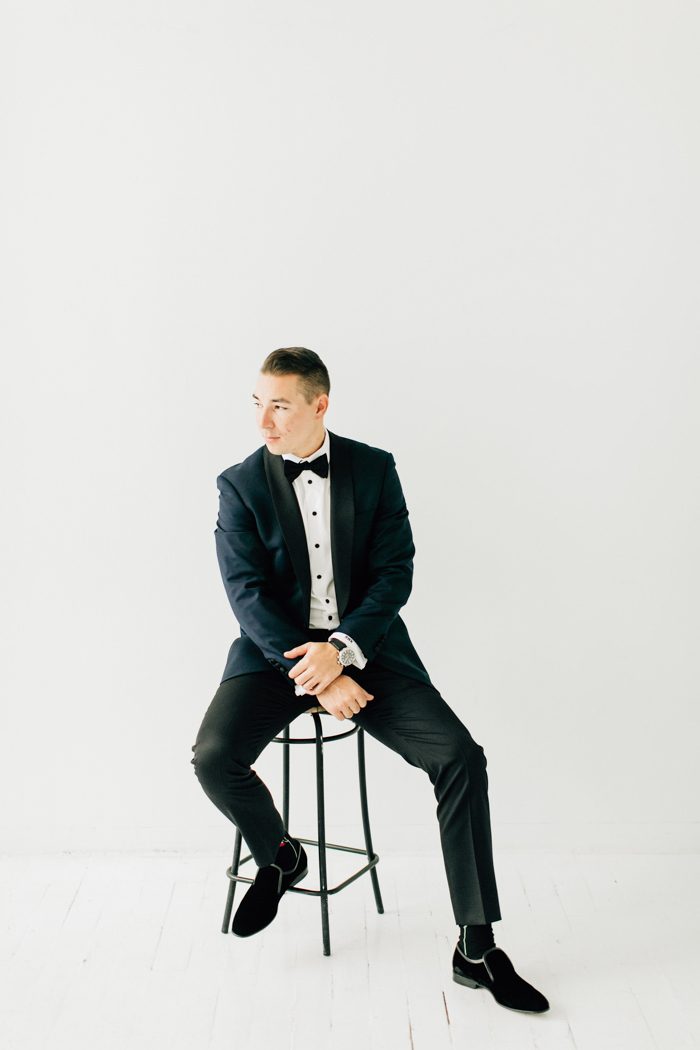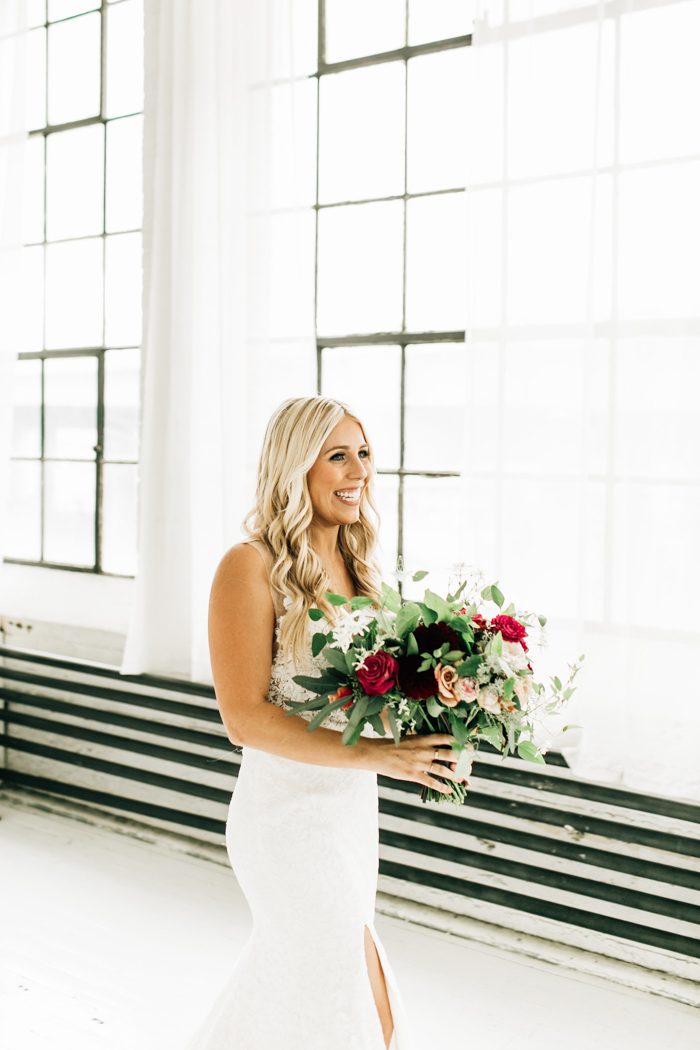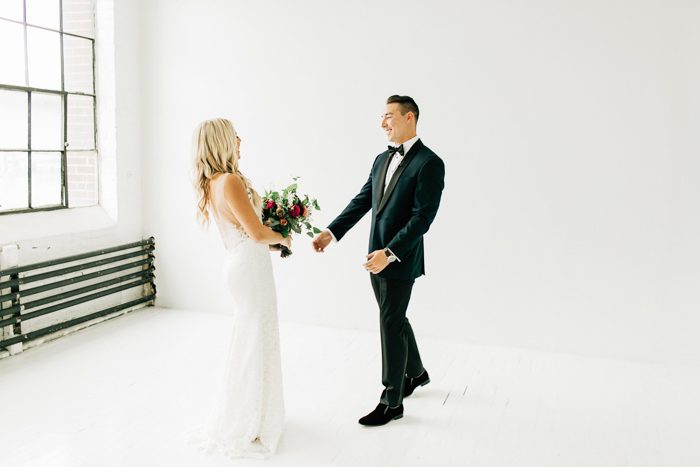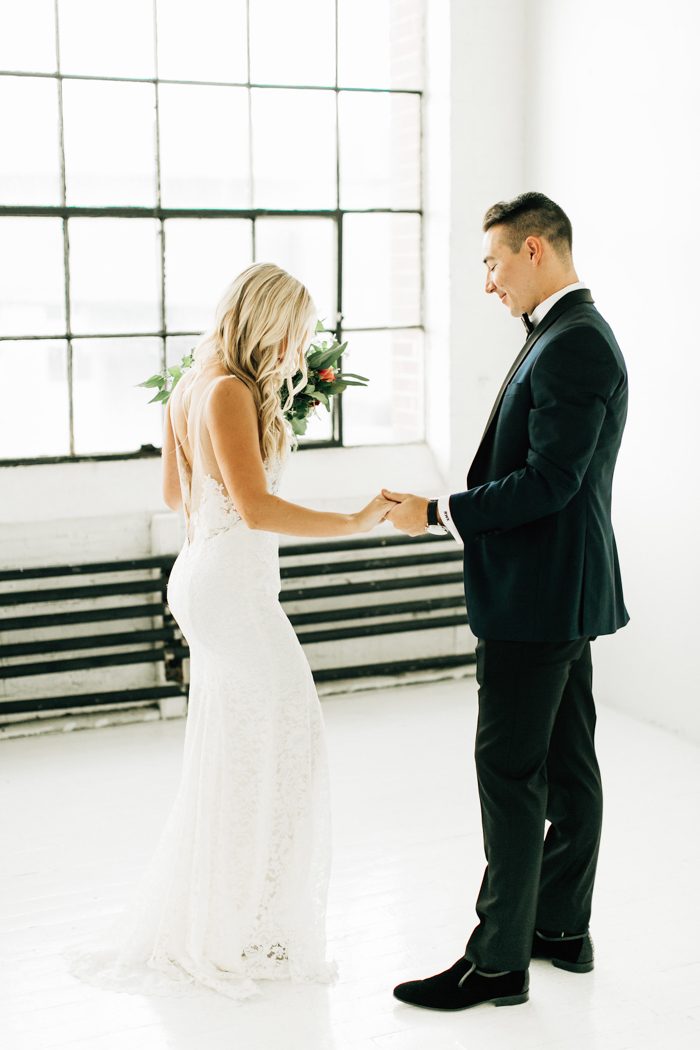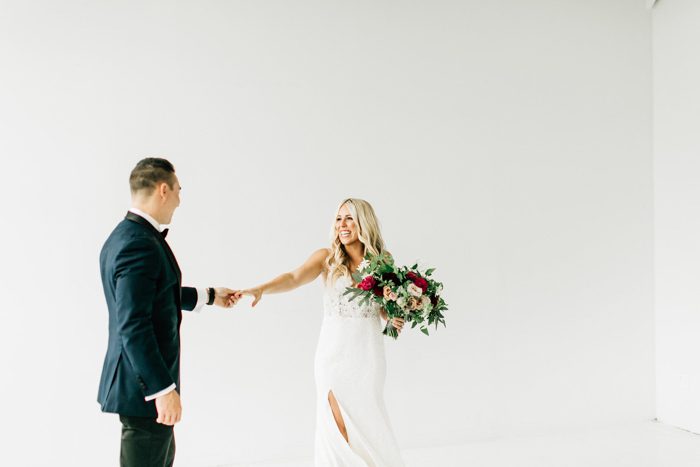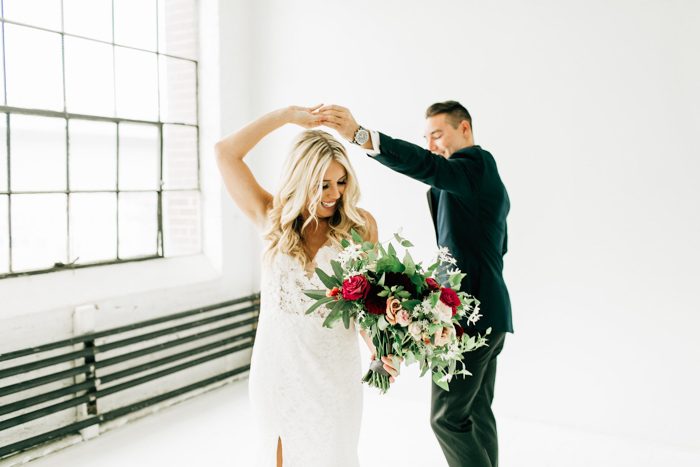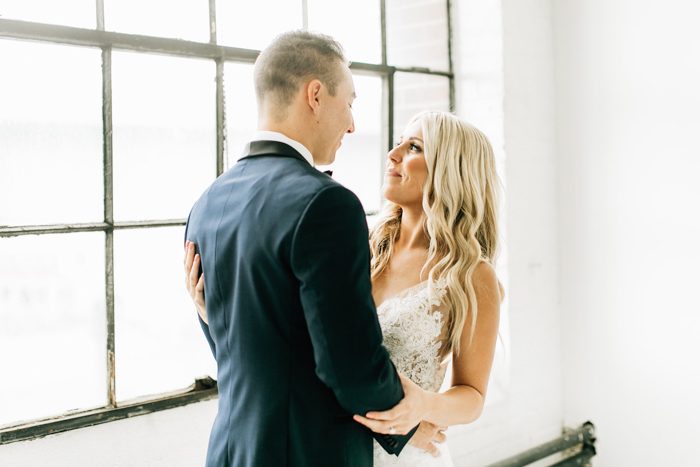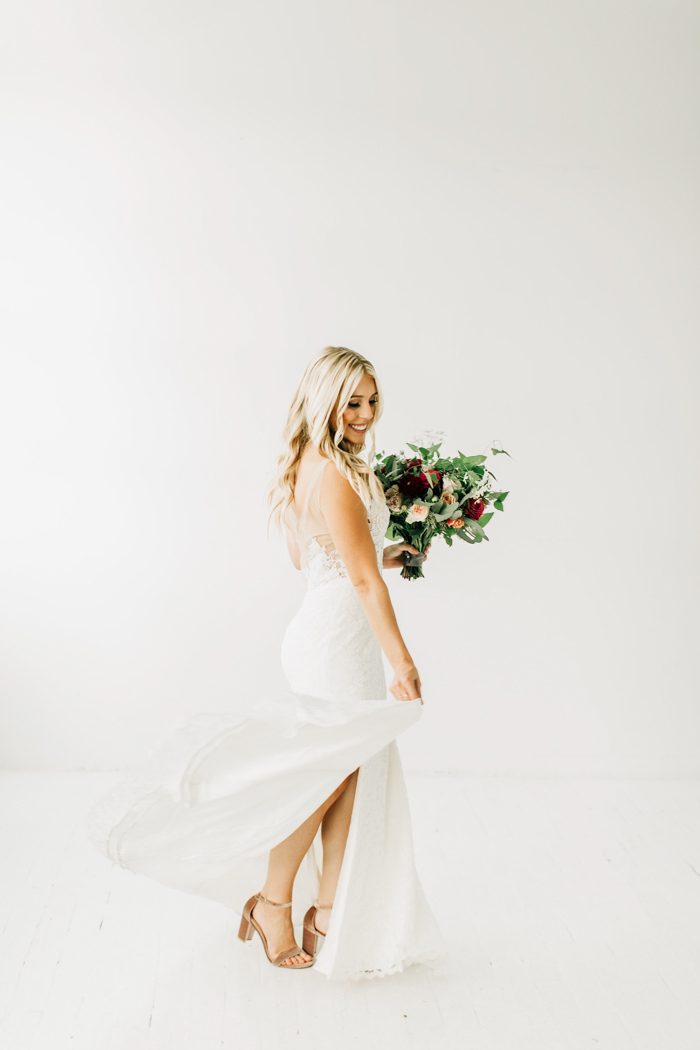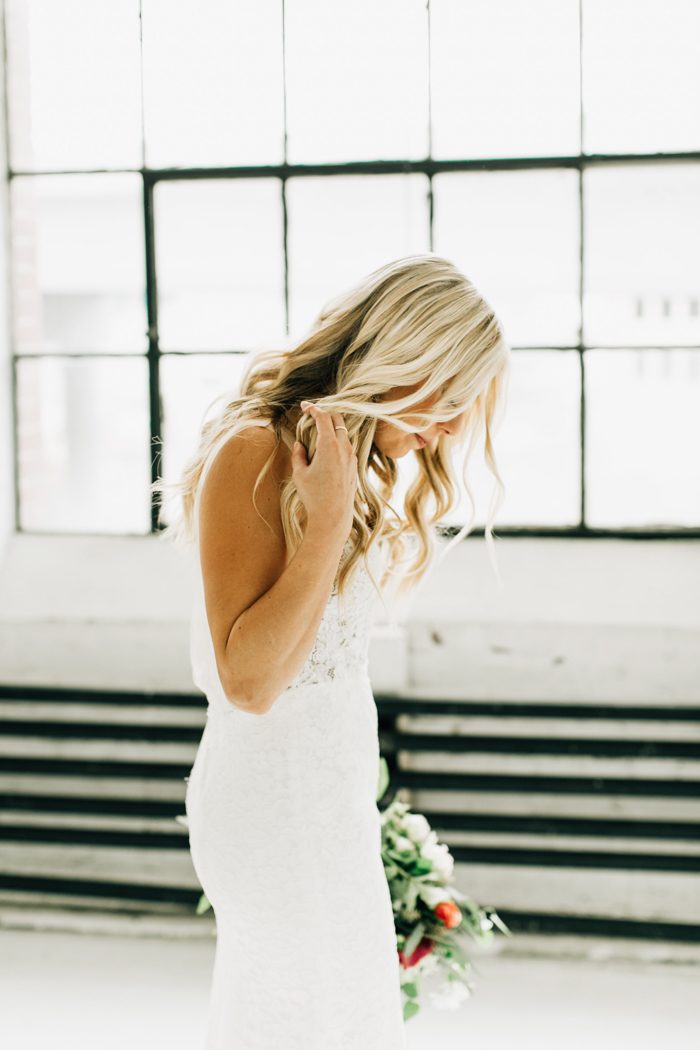 Rayce got me a custom jacket that said Mrs. Kopach on it. I loved it and it really made me feel like myself on the wedding day. I wore it in a hand full of photos and they turned out to be some of my favorites. I had a book made for Rayce and wrote what I love about him in it for 100 days each day leading up to the wedding.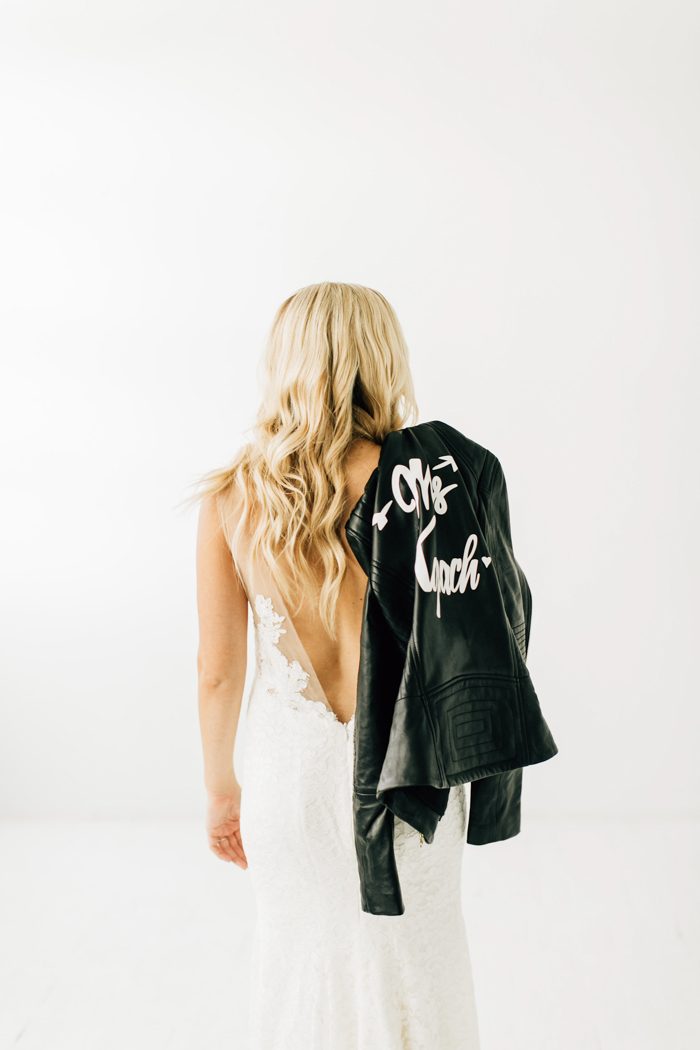 SHOP THIS LOOK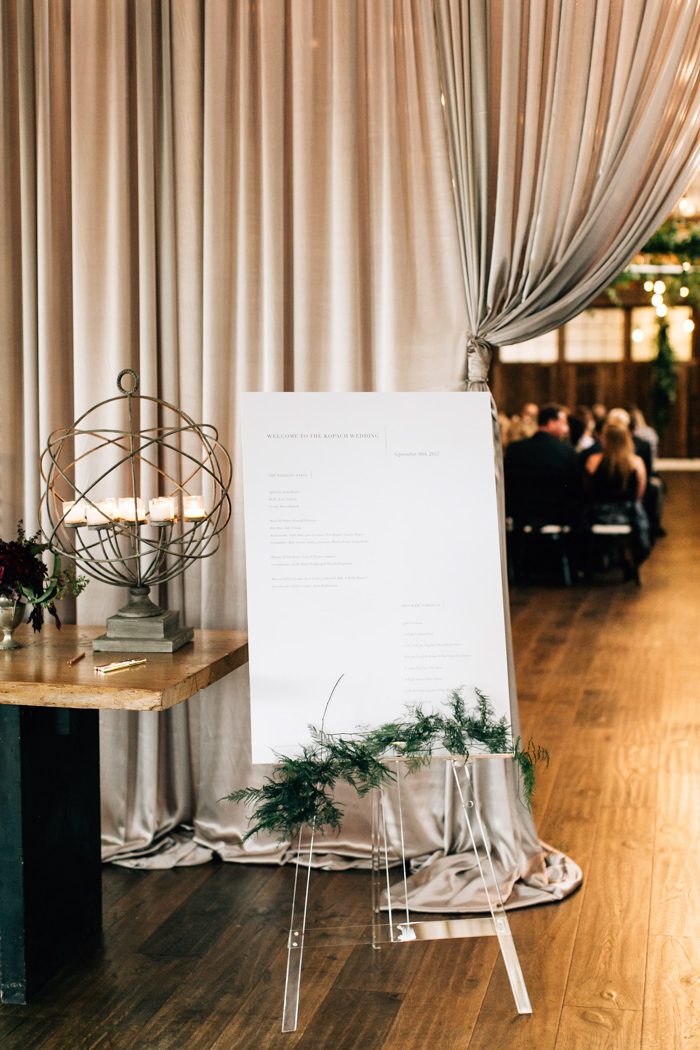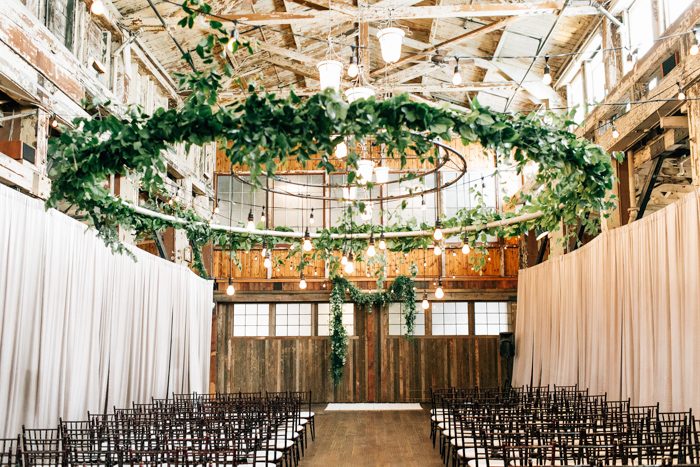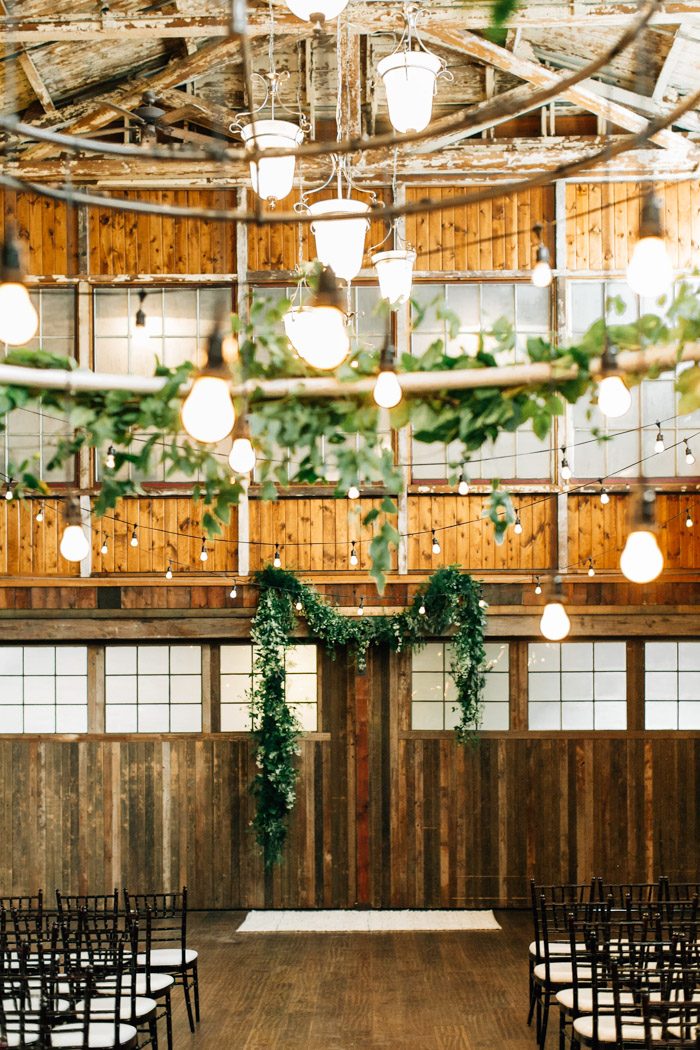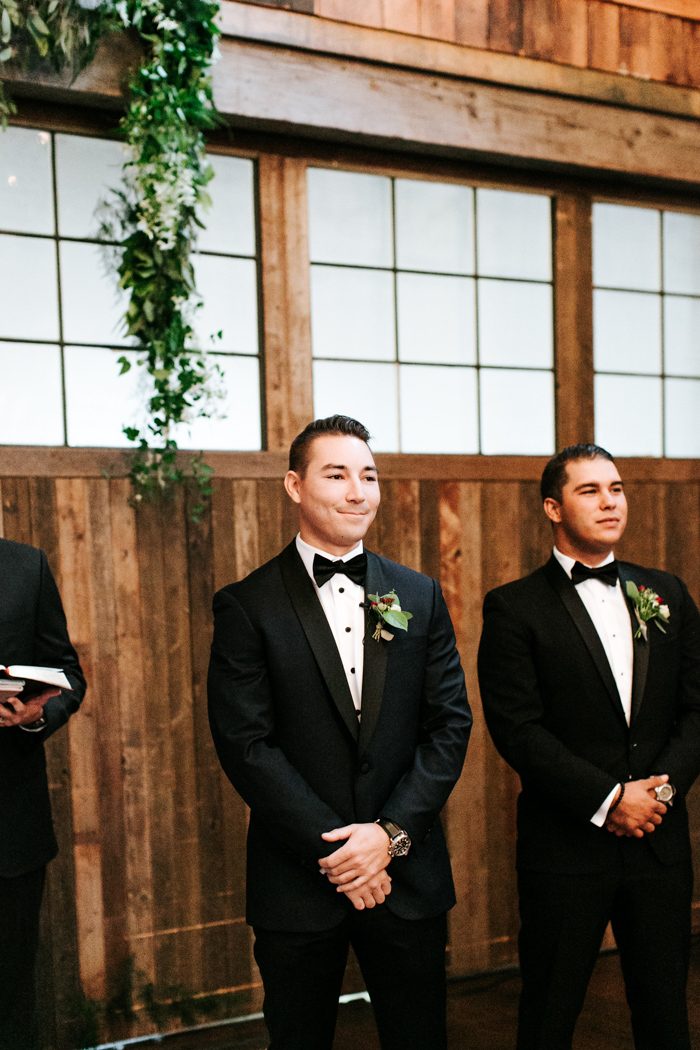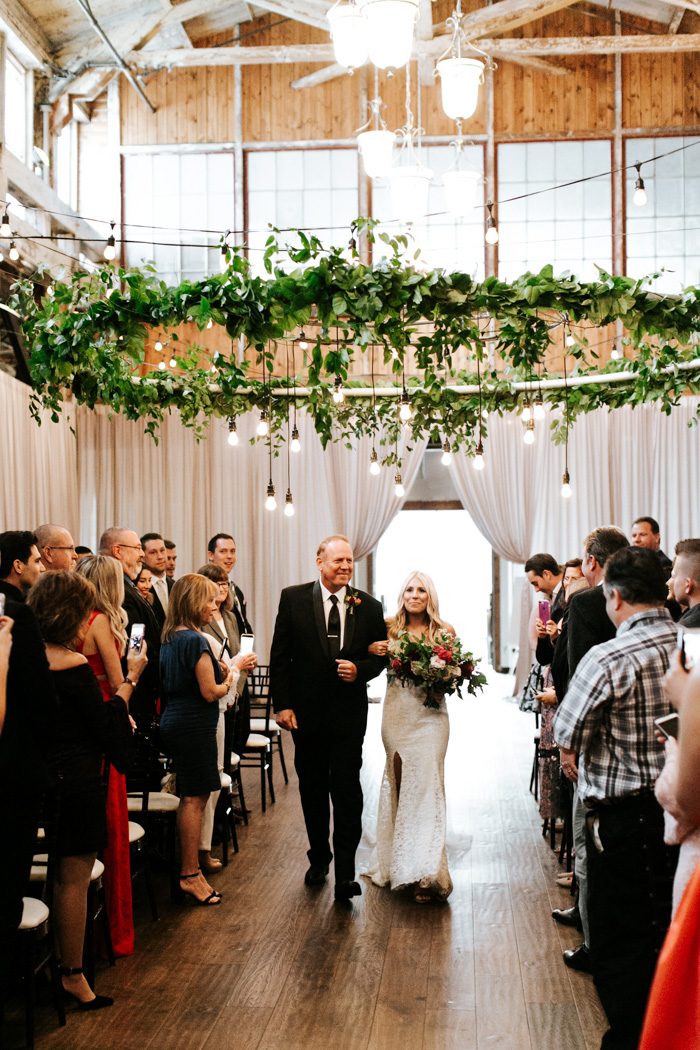 We loved our ceremony and are so happy we wrote our own vows. Reading my vows and hearing his was the highlight of the entire evening and something we now reflect on. That feeling was priceless and the words were so meaningful!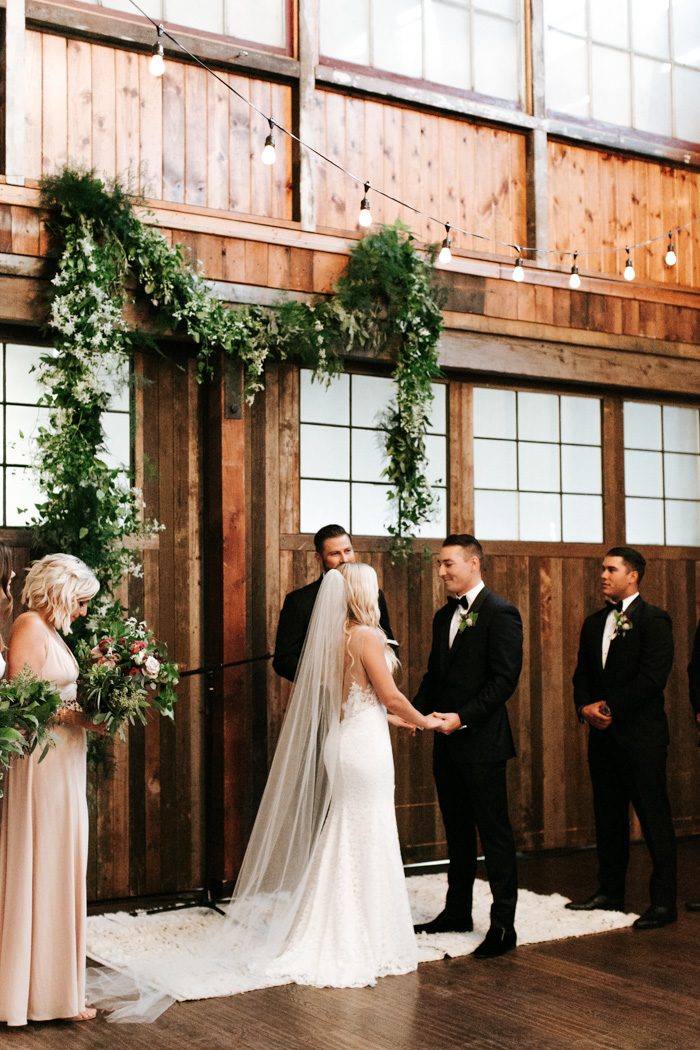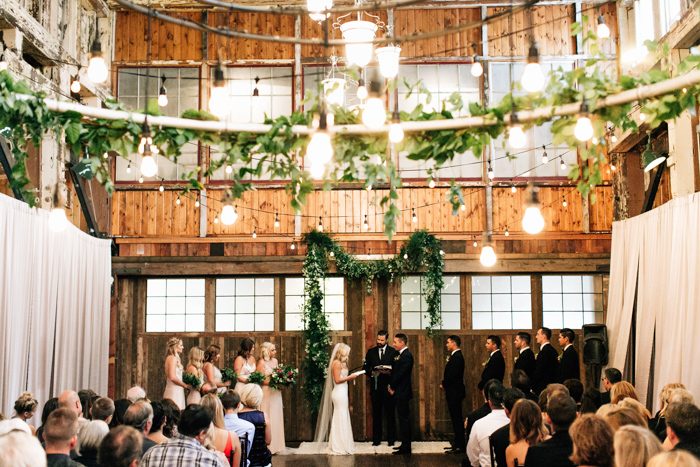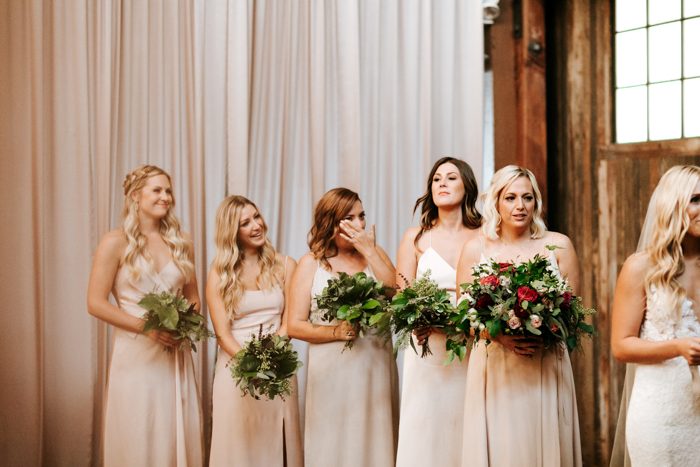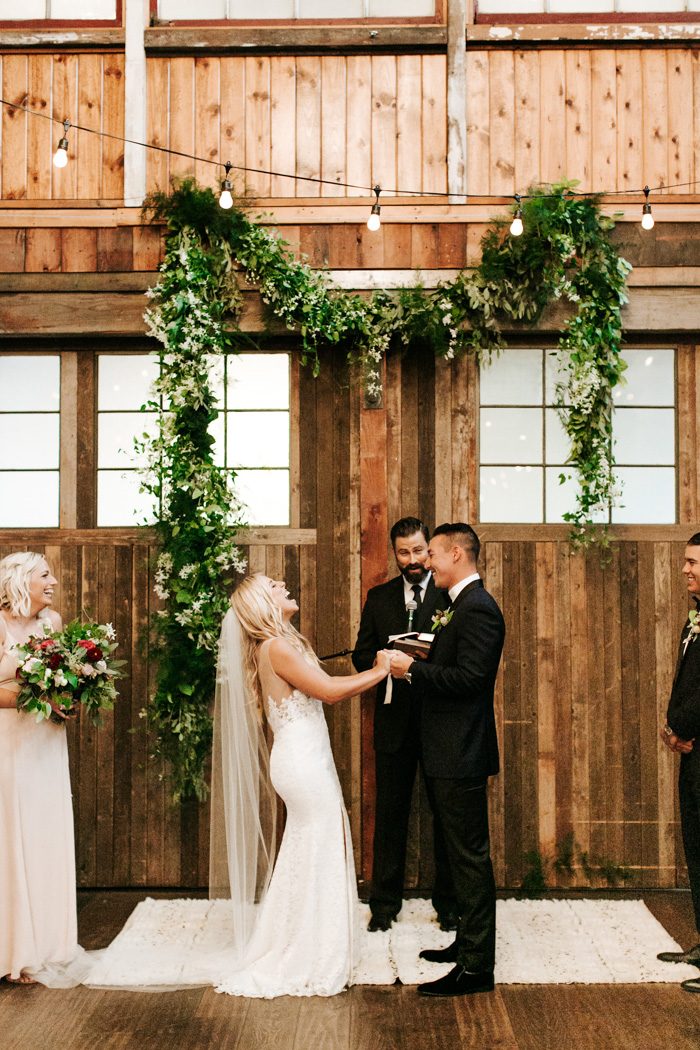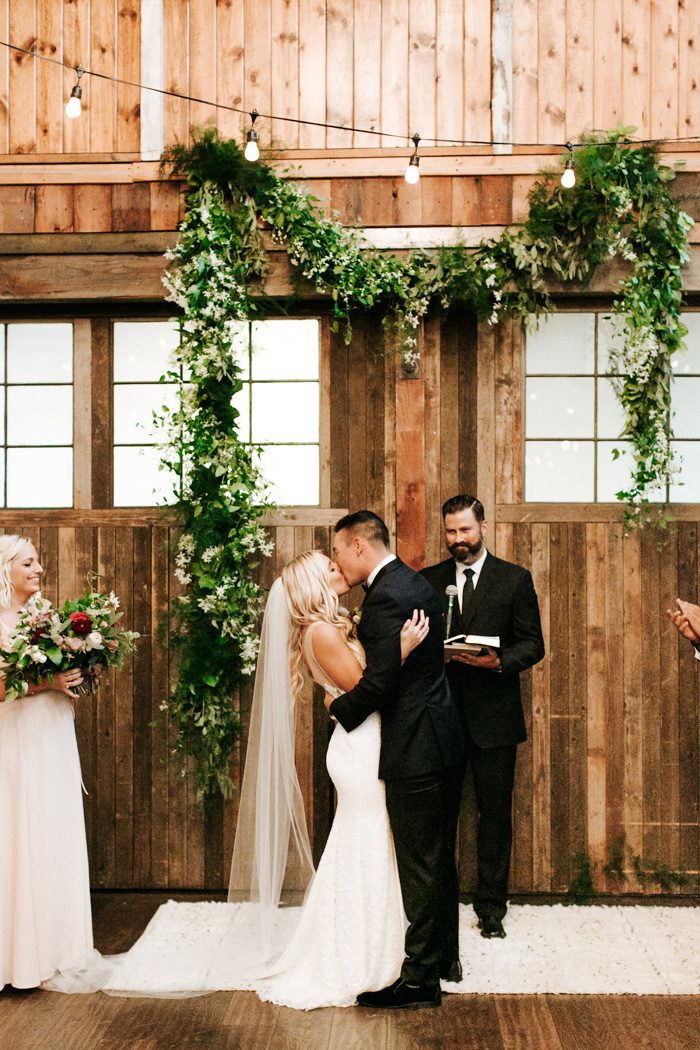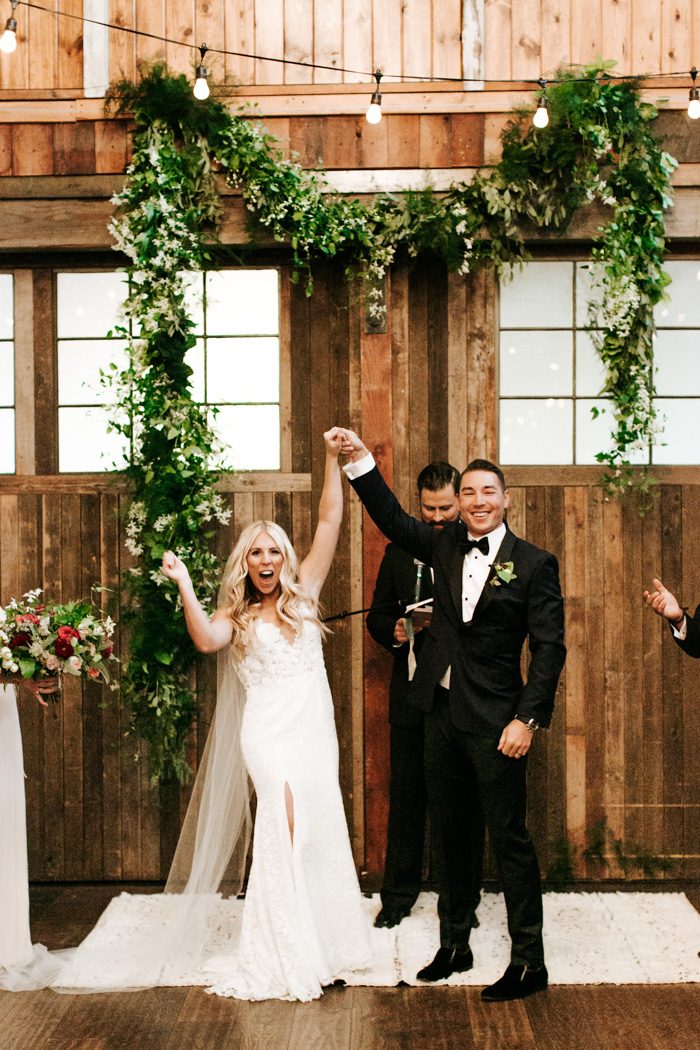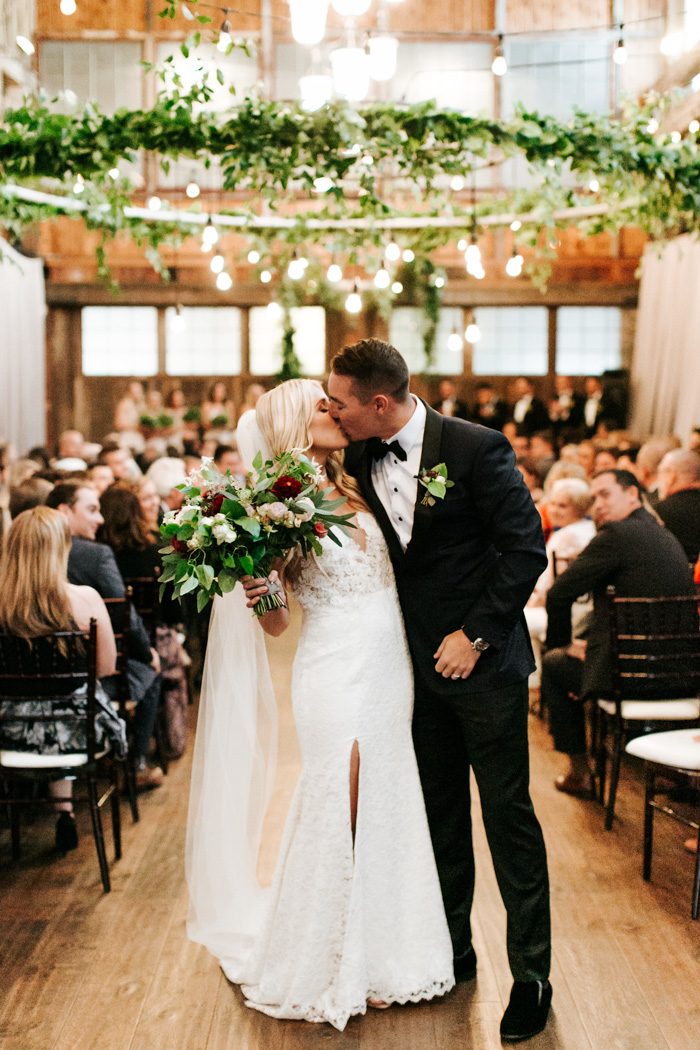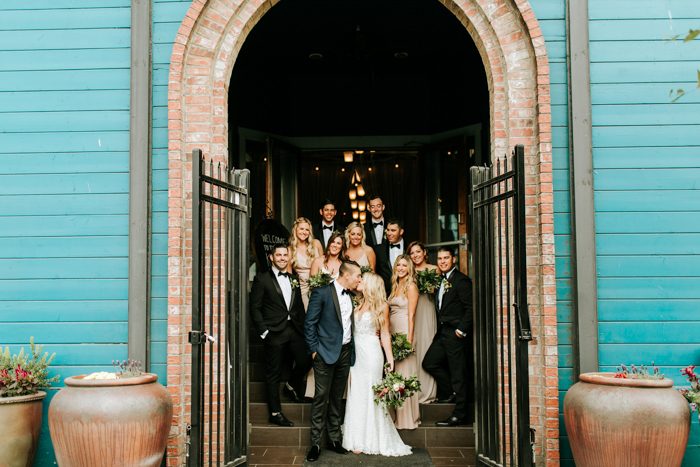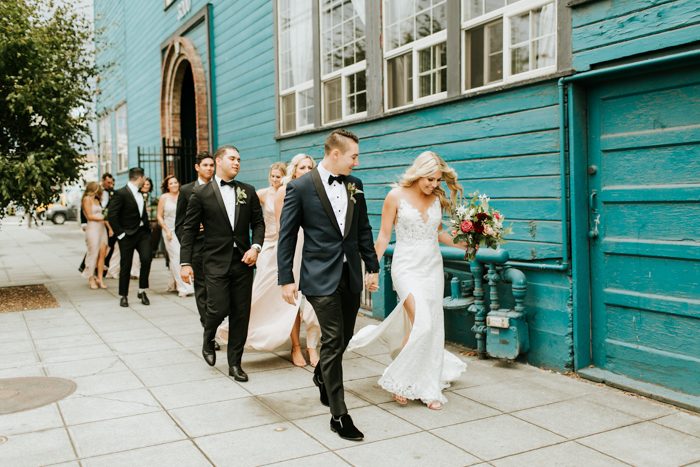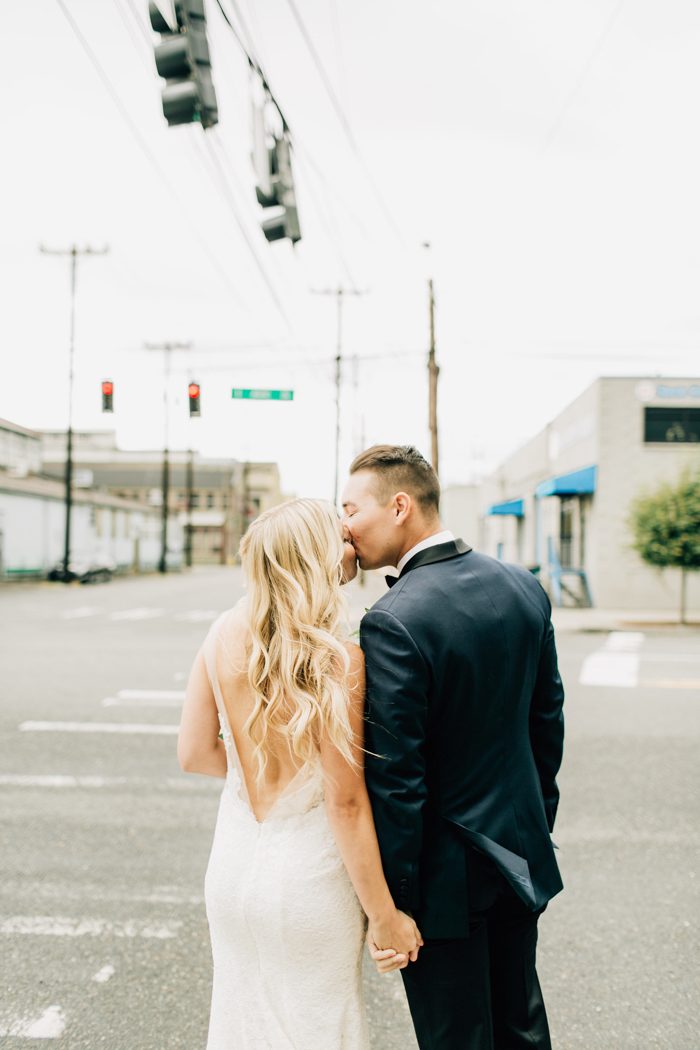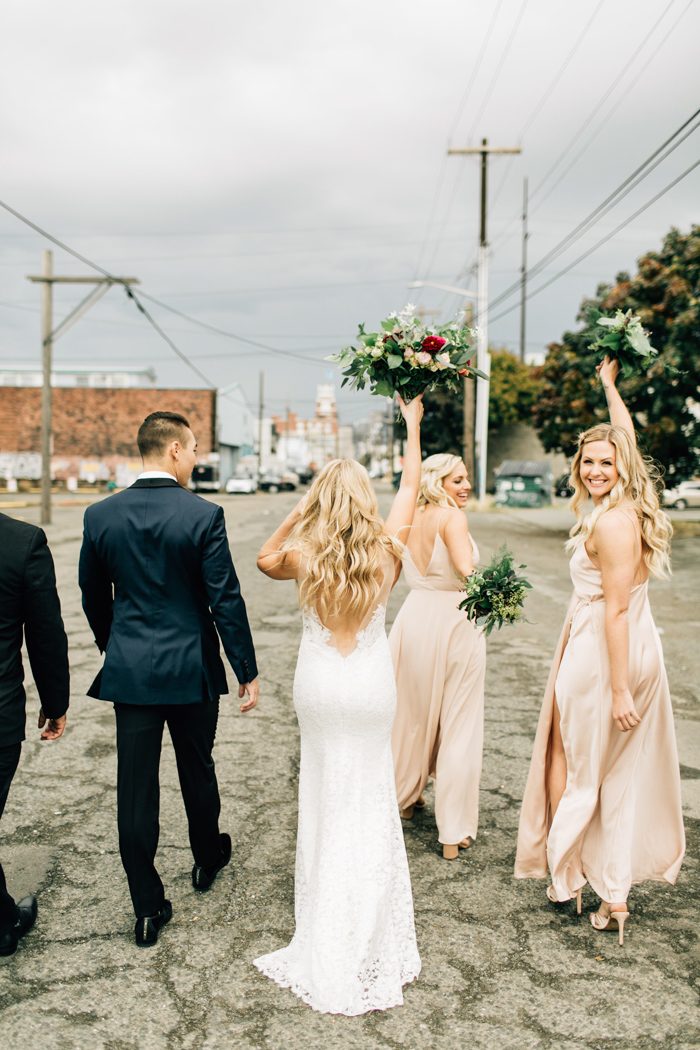 I have never laughed so much in my life than I did with Jenna Bechtholt Photography. We did our engagement shoot with her, which really helped us get to know each other. By the wedding day, we were completely comfortable with her! Not only is she really easy going but she is super fun to hang out with. She fit right in on the wedding day, which I think is important. It was a great experience and she is beyond talented. She did a great job capturing some of the sweetest candid moments. They are priceless!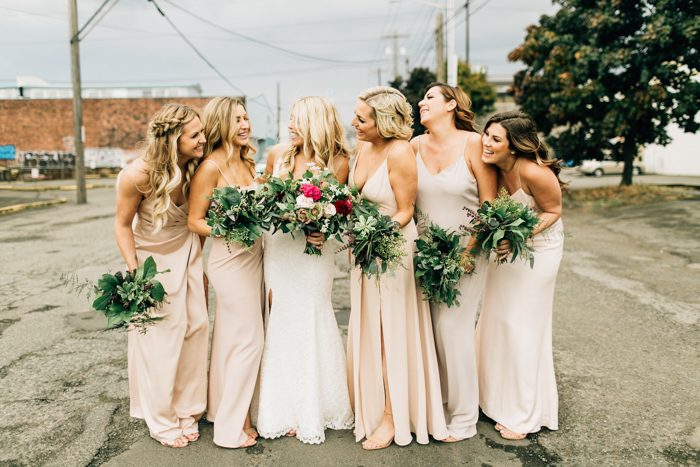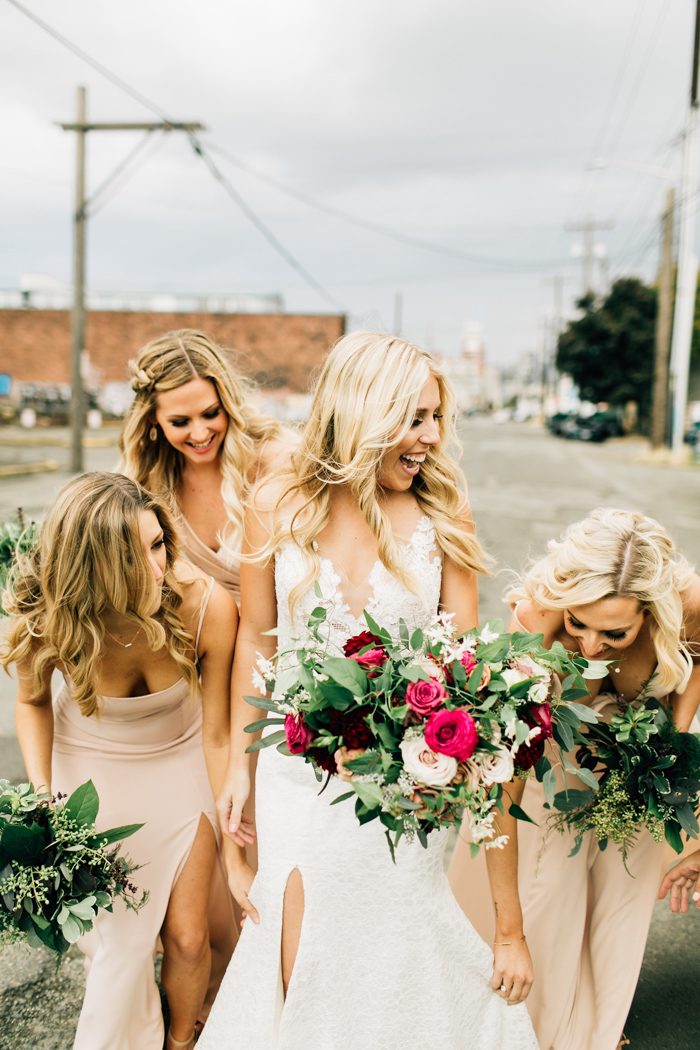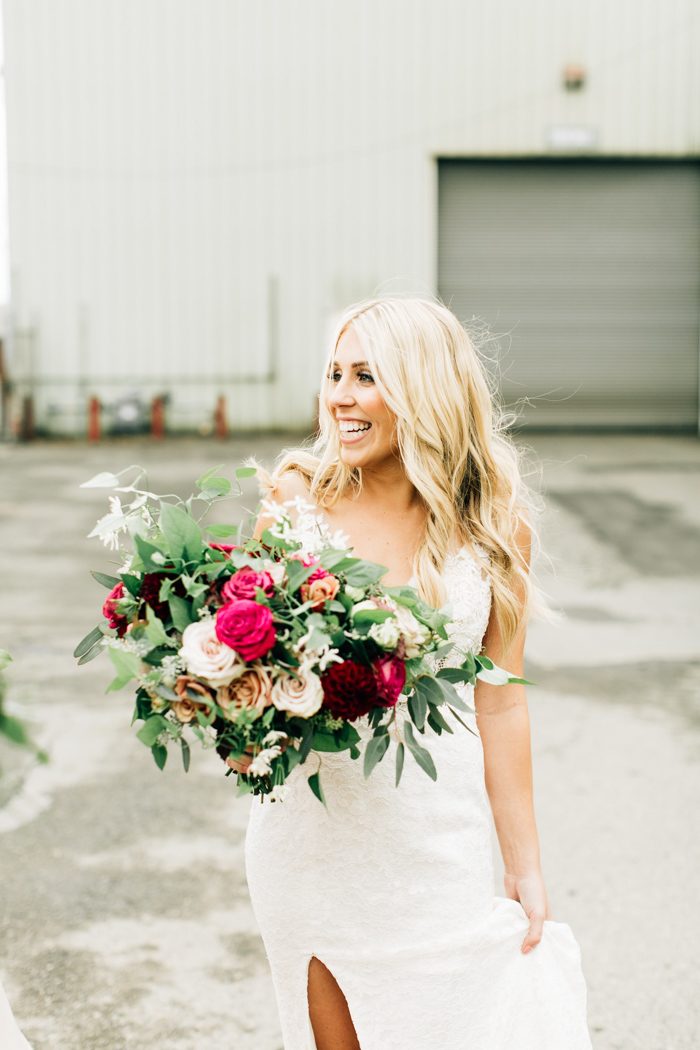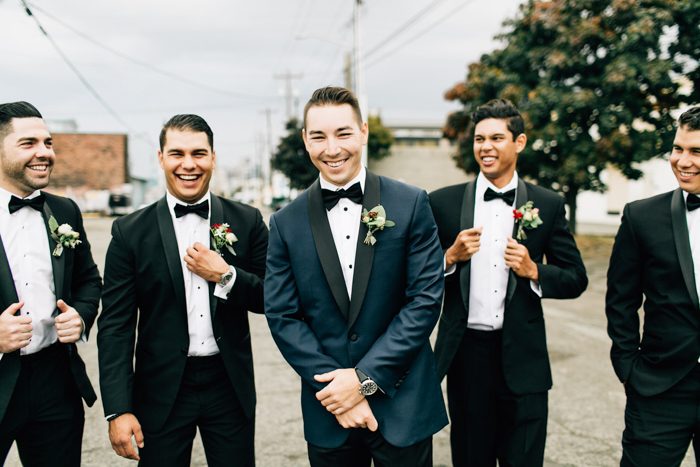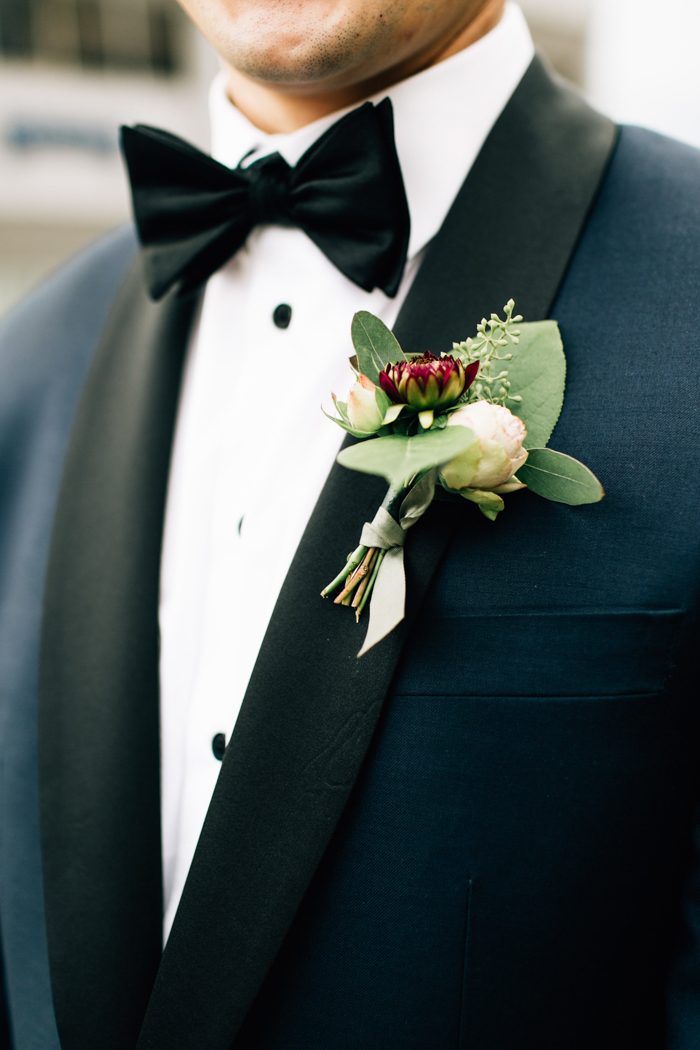 SHOP THIS LOOK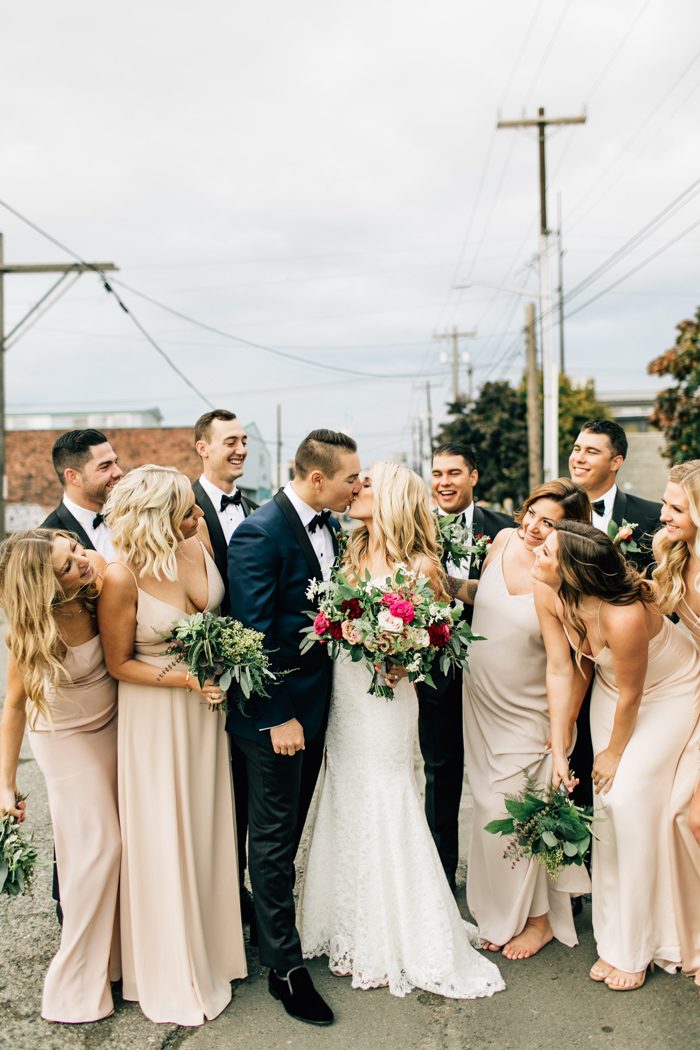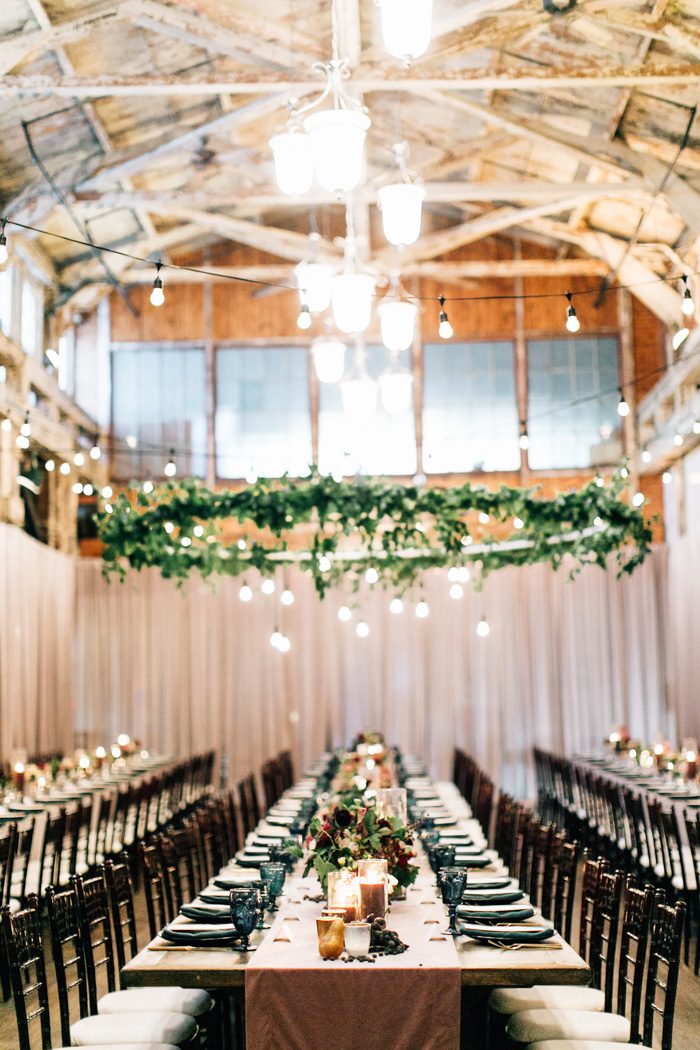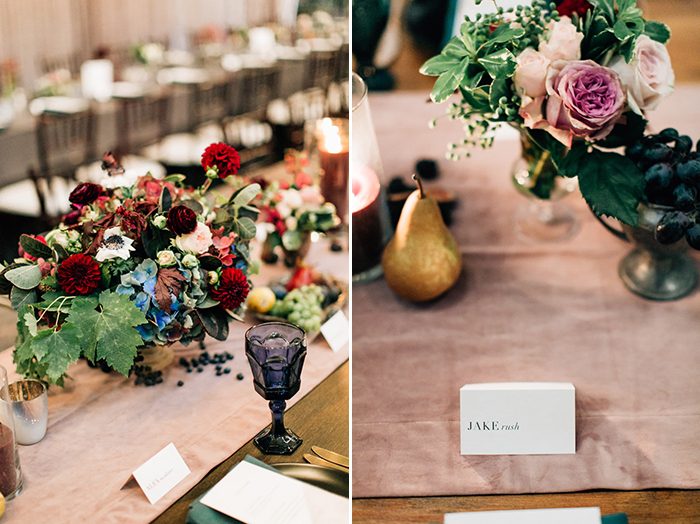 We gave our guests personalized wedding cookies that were designed based off of places that are meaningful to us. For example, we both went to school at the University of Arizona, so some of the cookies were shaped like a cactus or the AZ state shape with a heart in Tucson. Other examples were a Starbucks-shaped cookie for Seattle (where I grew up), a sailboat-shaped cookie for San Diego (where Rayce grew up), a pizza-shaped cookie for Chicago (where Rayce was born), and a sombrero-shaped cookie for Mexico (where we met).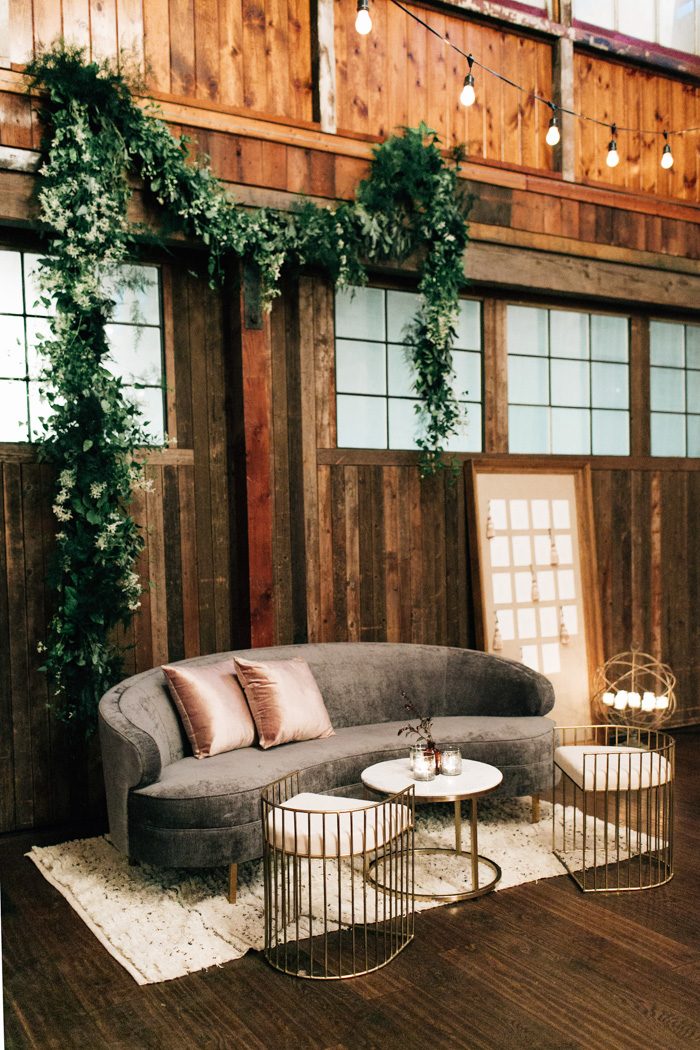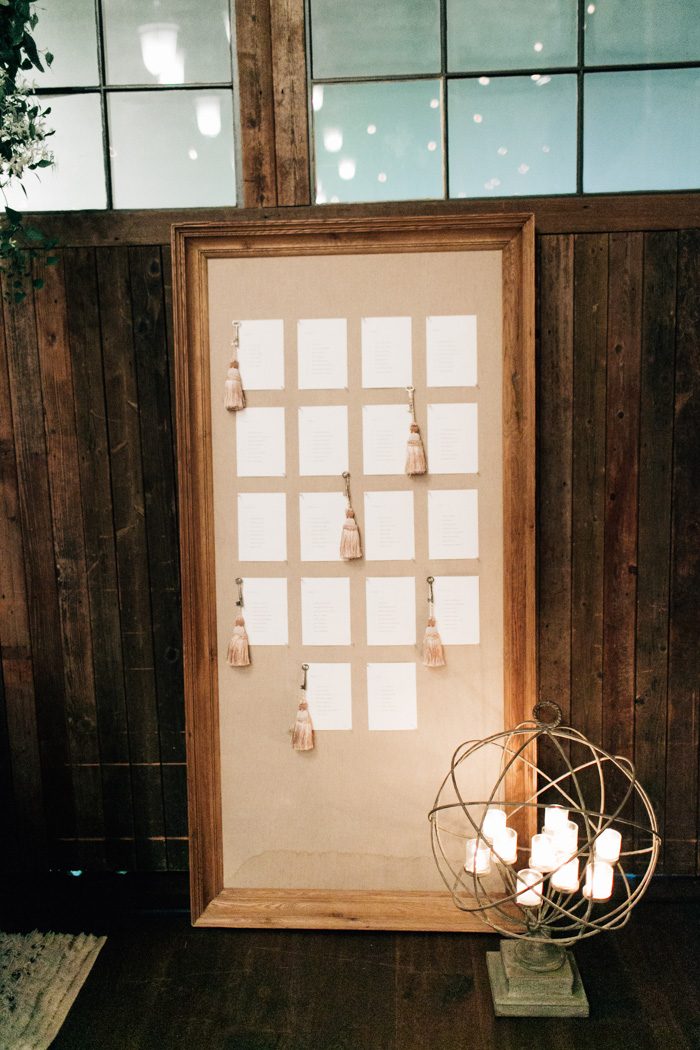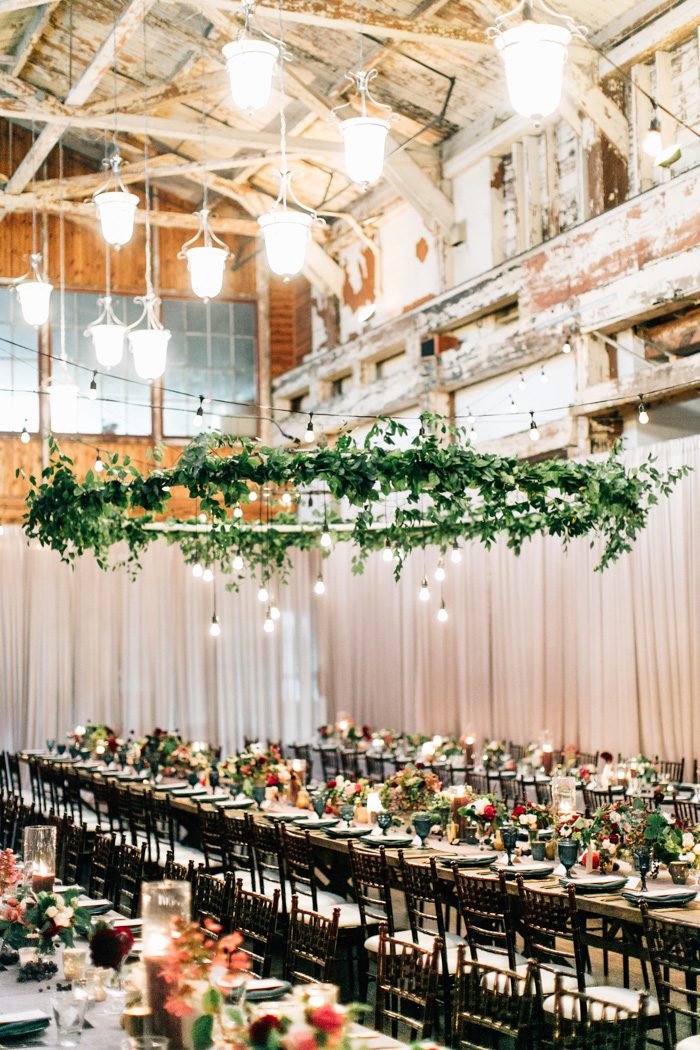 We have a few pieces of advice for engaged couples: 1.) Have a welcome party where everyone is invited. We said all our "hellos" there and didn't worry about making the rounds on the wedding day. This way we had no worries or a "to do" list during the wedding and got to enjoy every moment. 2.) Include something that makes you feel like "you" on your wedding day. Rayce got me that leather jacket, and I instantly felt like myself. I loved that thing! 3.) Don't leave anything to do on your wedding morning. Trust me, it won't get done! 4.) Get the entire wedding party together before the wedding day. Rayce and I hosted a night at an Airbnb and cooked everyone all dinner as a thank you. It was the perfect way for everyone to get to know each other, drink some wine, and feel completely comfortable with each other on the wedding day!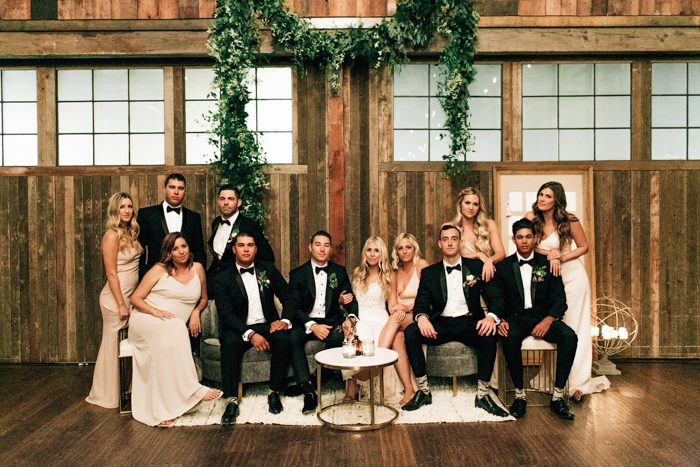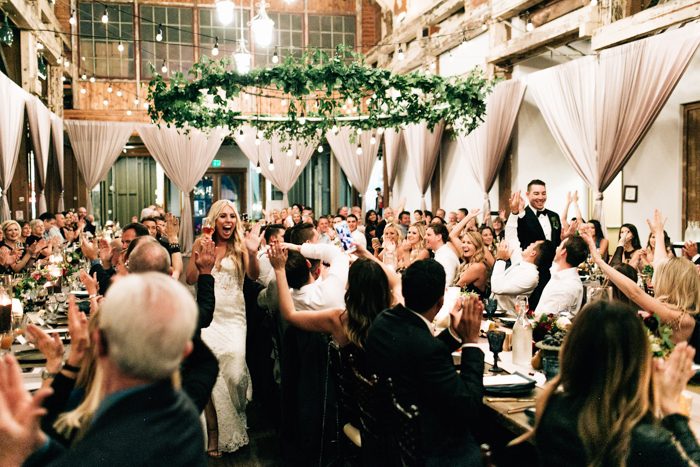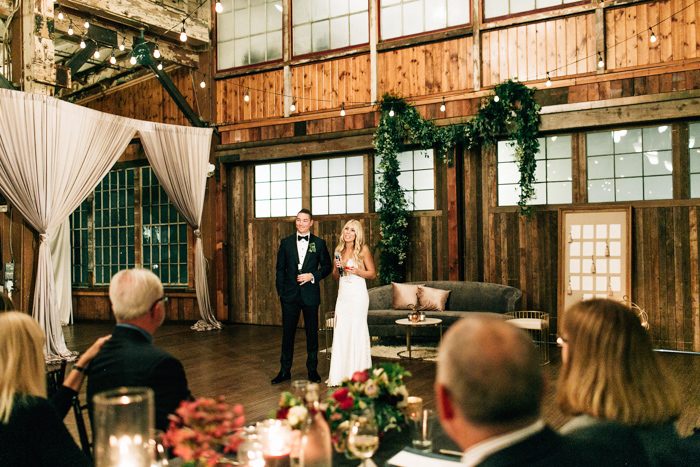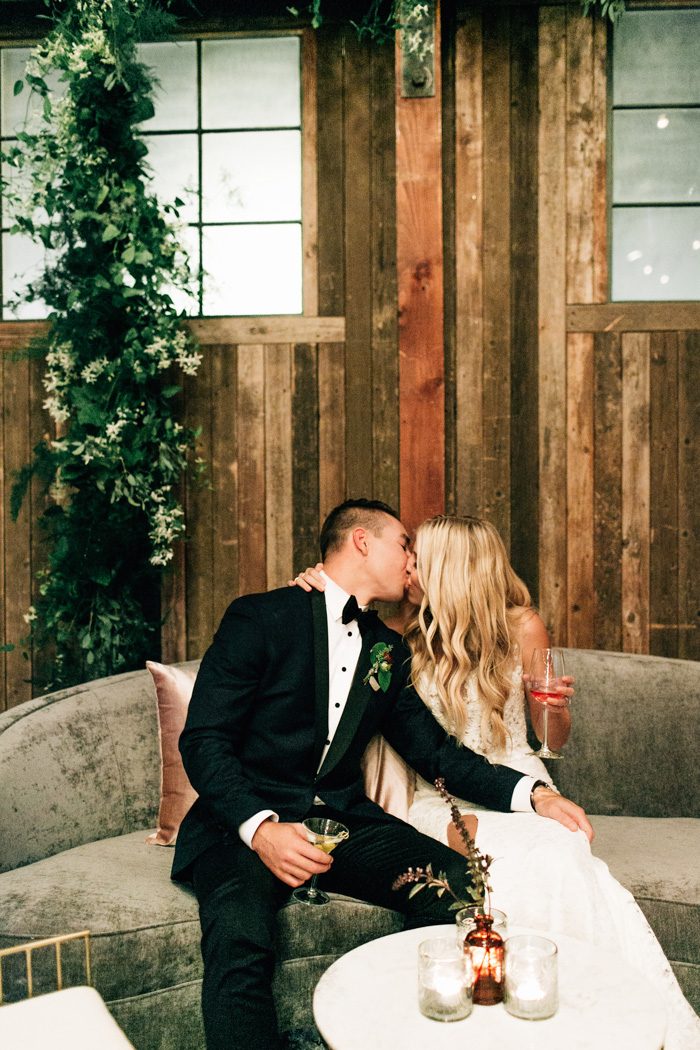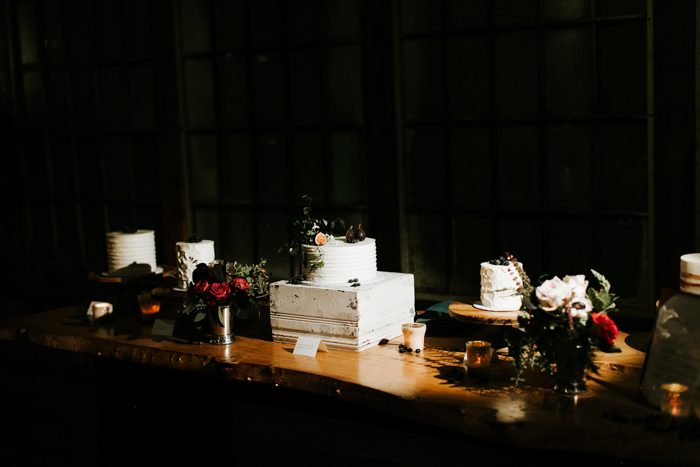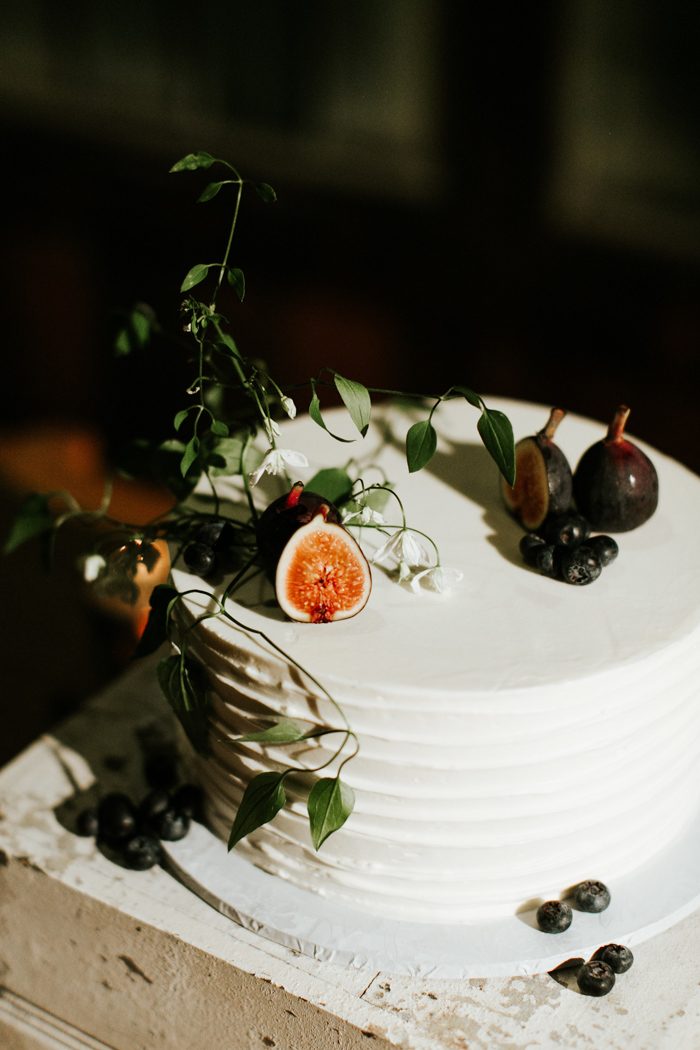 Our first dance song was "When You're Around" by Cris Cab, which was our song from college. We used to play it while cooking in the kitchen and driving in the car on road trips. The only twist is that it is a reggae song, so we took it to our band and they made a jazzy remix for our first dance. They totally made it their own and rocked it! It's definitely our new favorite version!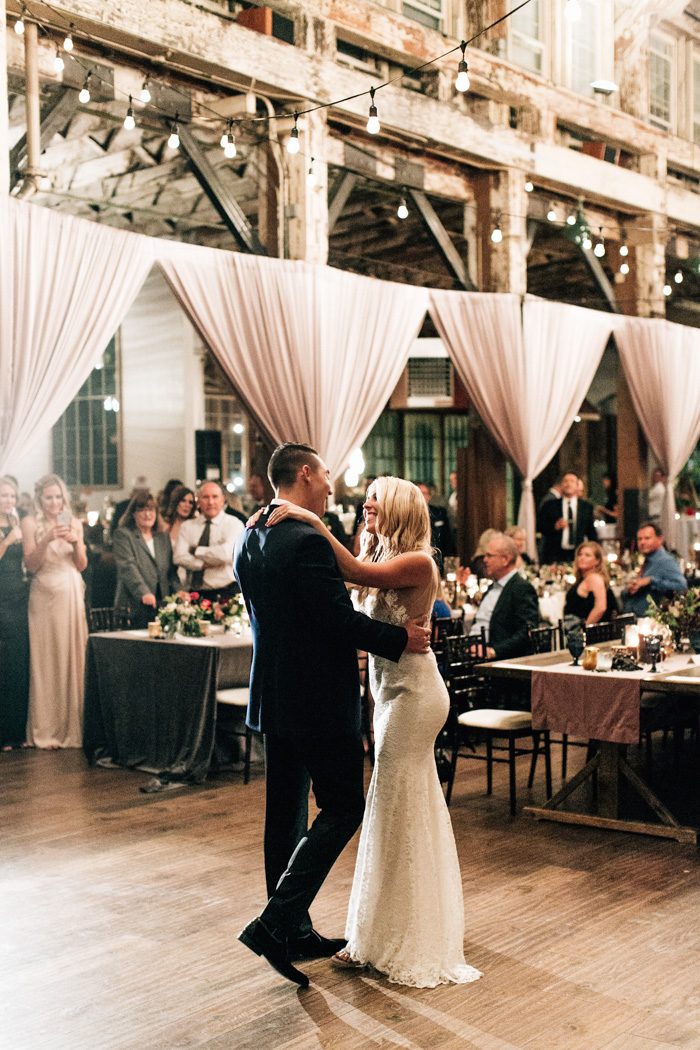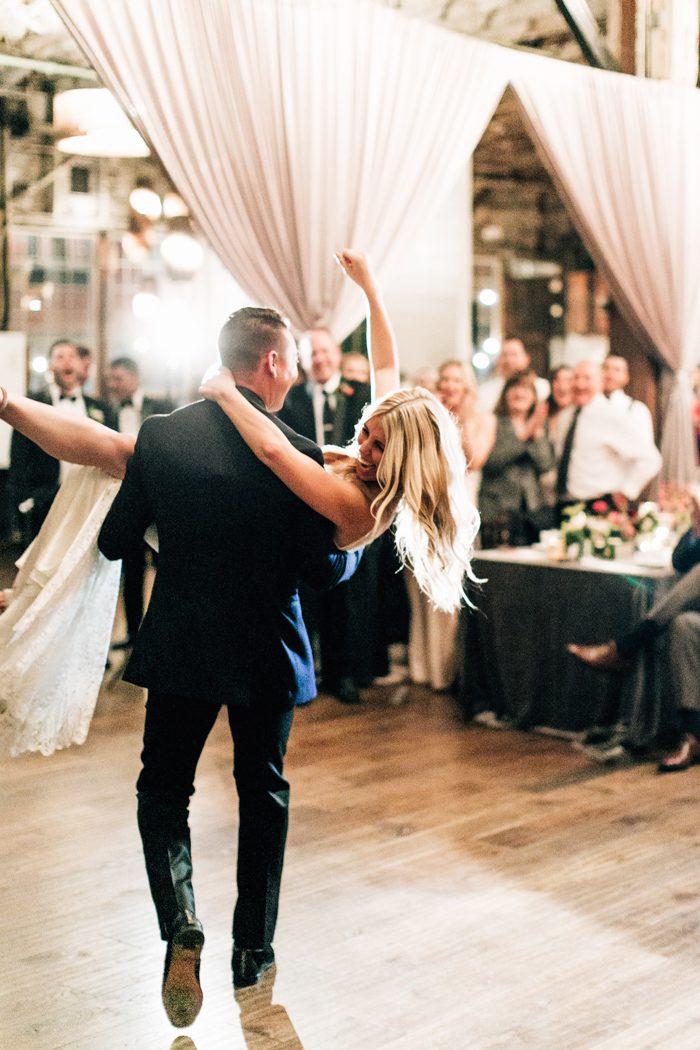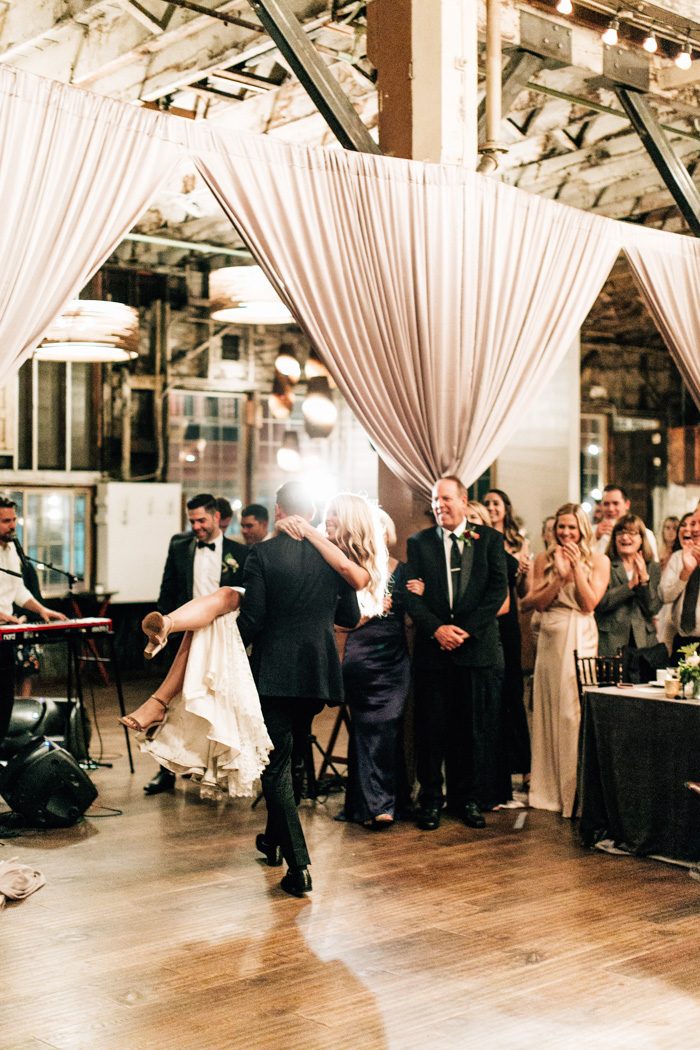 Congratulations to Katie and Rayce, and a special thanks to Jenna Bechtholt Photography for sharing this moody romantic wedding at SoDo Park with Junebug! Love the moody vibe Katie and Rayce incorporated into their decor? Then hold onto your hats for the stunning details in this moody Moroccan Topanga Canyon wedding at The 1909!