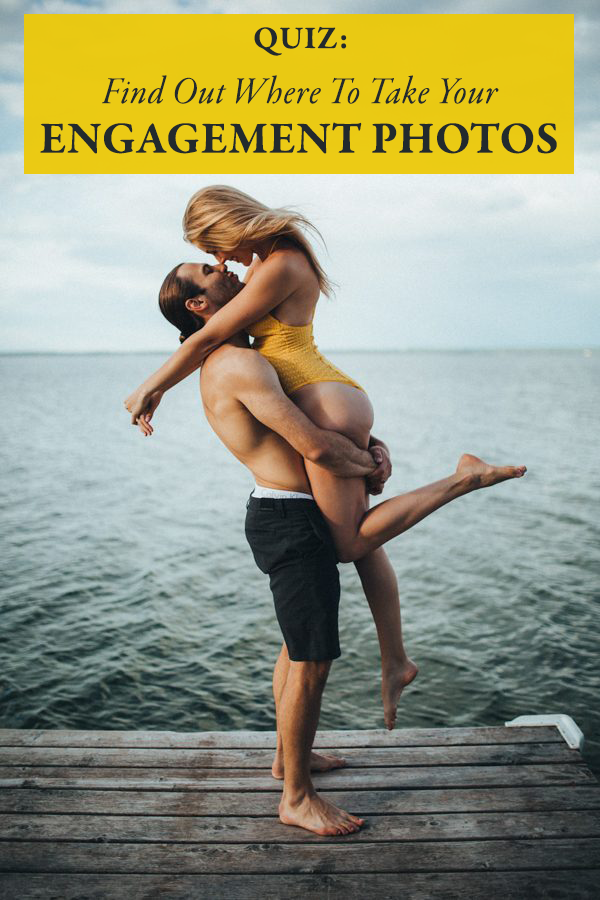 photo by Tricia Victoria Photography
Is it just us, or does everyone seem to be getting engaged lately? If you're one of those lucky couples with plans to walk down the aisle, first – congrats! – and second, this quiz is for you. Before saying "I do," you'll likely want to take some photos to commemorate the amazing experience of being engaged. This chapter of your life together is short and sweet, so we encourage you to make the most of your engagement session. To help you choose your engagement photo outfits, you'll need to know where your photos are taking place. Luckily, this easy quiz is here to determine your engagement photo setting. Don't forget to have your partner take the quiz too so you can compare results!
Looking for more wedding quiz fun? Try these on for size!
Quiz: Which First Dance Song Should You Choose?
Quiz: Are You a Spring, Summer, Fall, or Winter Bride?
Quiz: Which Wedding Style Best Fits Your Personality