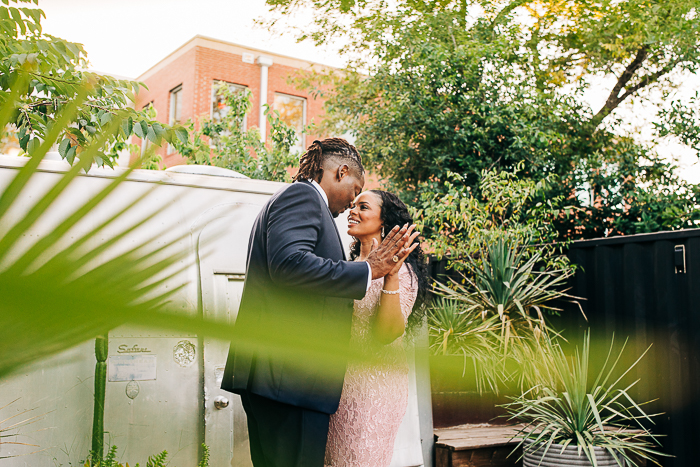 In response to the events of June 2020 and support of Black Lives Matter, Austin wedding planner Ashley Nicole Affair recruited more than 30 vendors to give away a free wedding to a well-deserving couple that has advocated for racial equality and education in the community. Because of their involvement in the fight for social justice, Cliff Styles, a retired army veteran, and Meme Styles, founder of the organization MEASURE, were awarded this perfectly pink, blue, and free wedding.
The couple was surrounded by family and friends as they exchanged their vows during their charming outdoor ceremony at The Union on Eighth. It was followed by a beautiful reception, a night of dancing, and delicious food. From the vintage glam wedding attire to the stunning decor and lavish feast—their vendors really went all out for their celebration.
It's exciting and heartwarming to see a community of vendors support such an outstanding couple. Scroll through to get to know this couple's incredible journey and see all of the gorgeous wedding details and unforgettable moments captured by Junebug photographer Alexandra White Photo!
The Couple:
Meme and Cliff
The Wedding:
The Union on Eighth, Austin, Texas, United States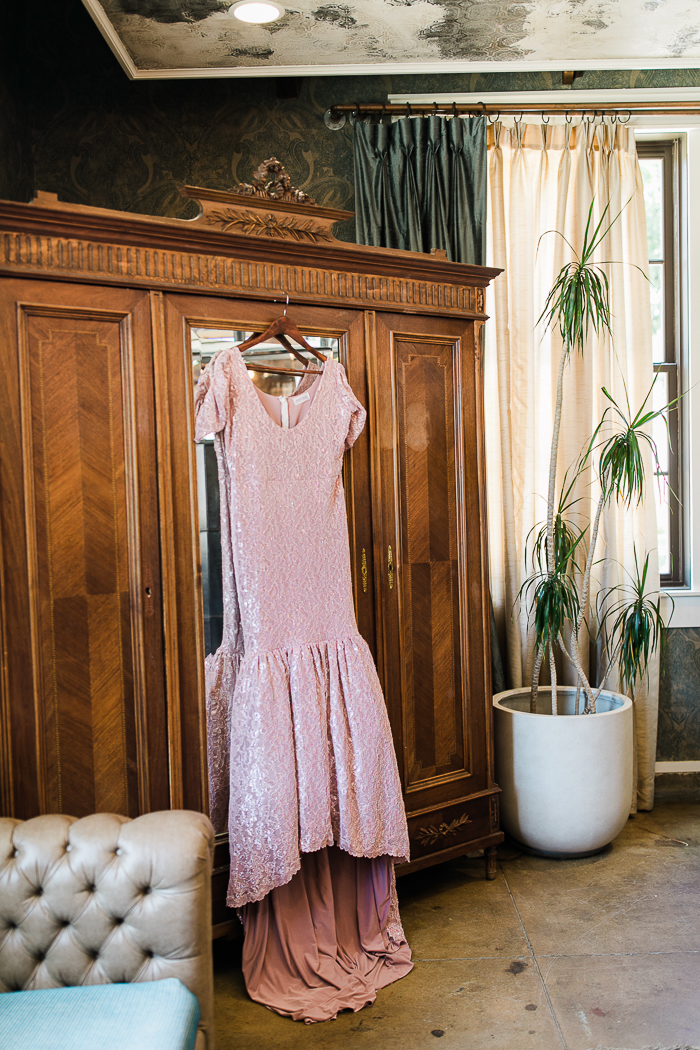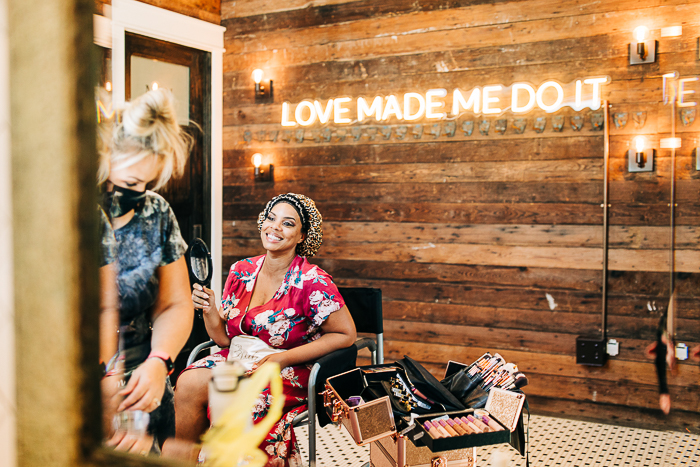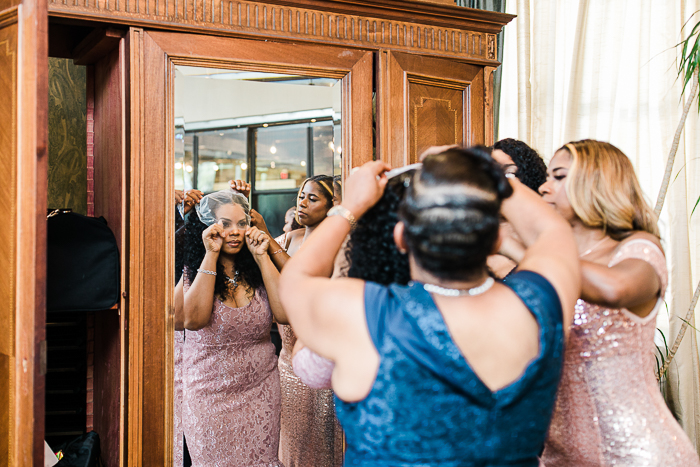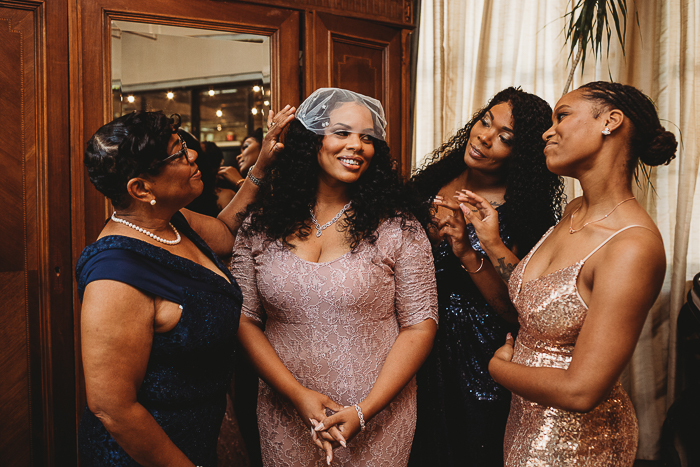 A Free Wedding That Made A Difference
I am so proud and grateful for the vendors and people that went out of their way to bless us with this free dream wedding. So many people and companies said they supported the Black Lives Matter movement, but these vendors actually committed their time and resources to give back. Ashley Nicole Affair was a real blessing for arranging such a great surprise for our family.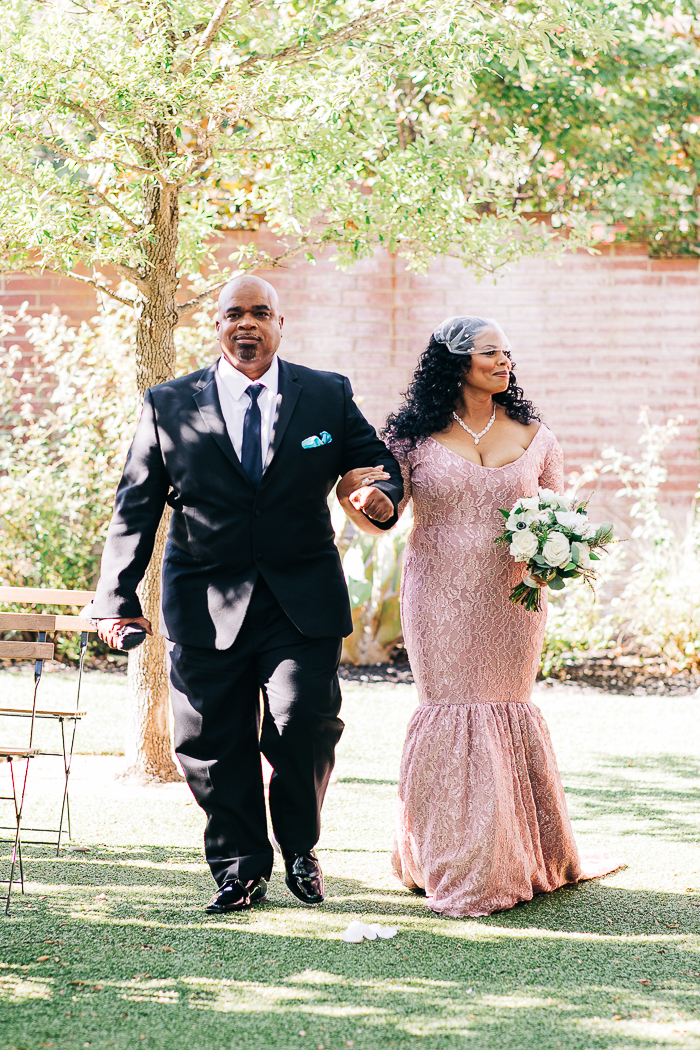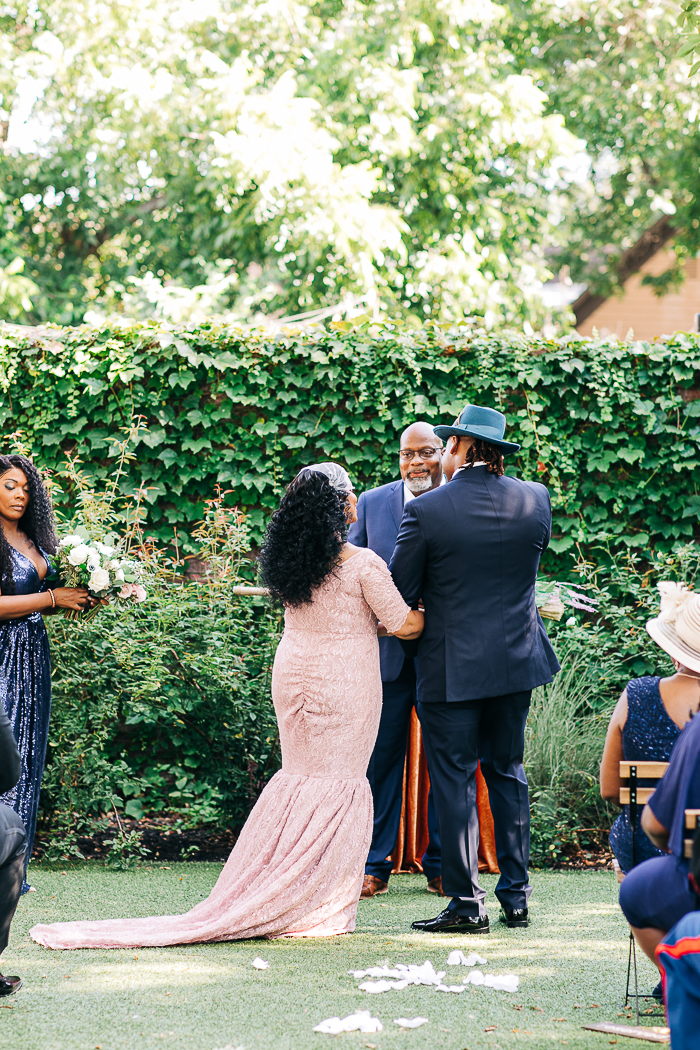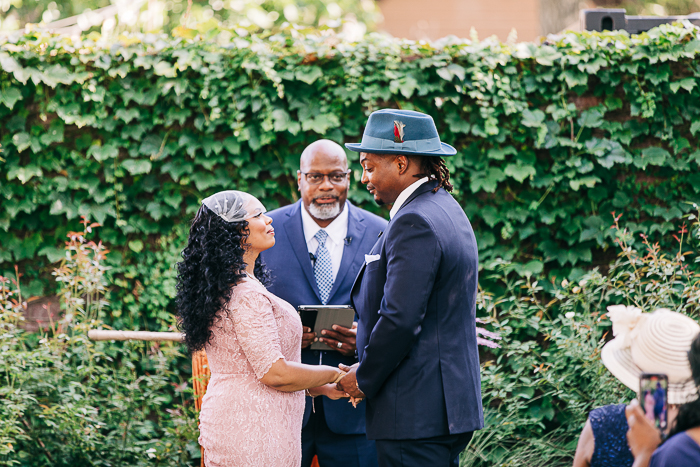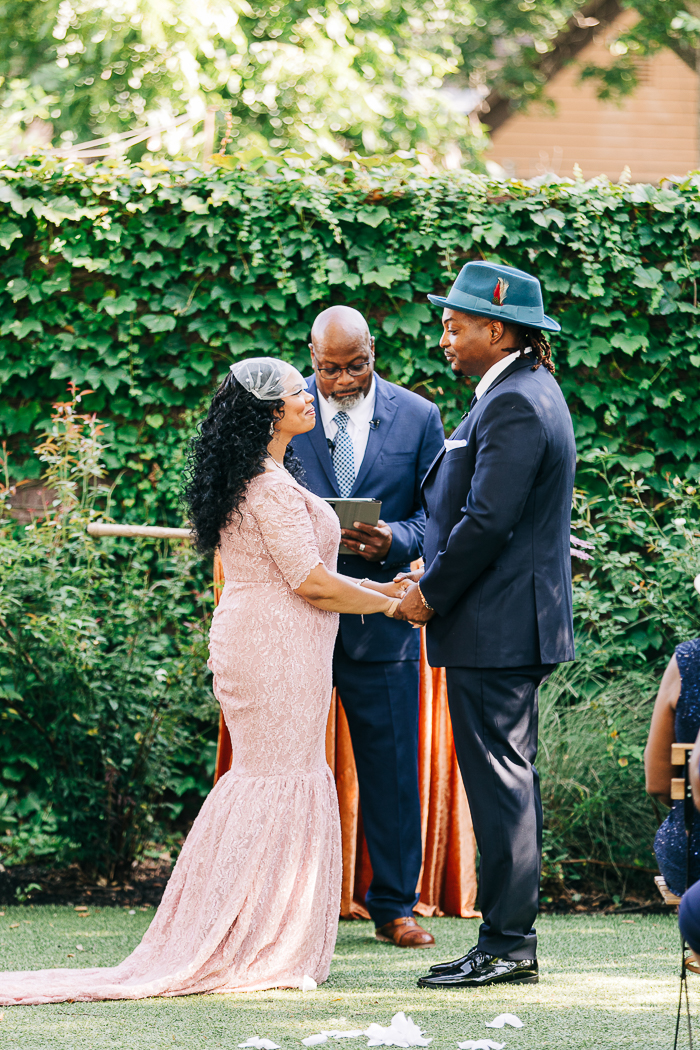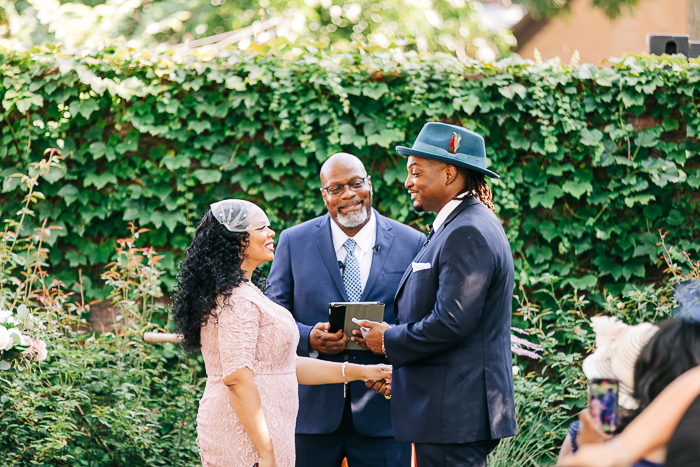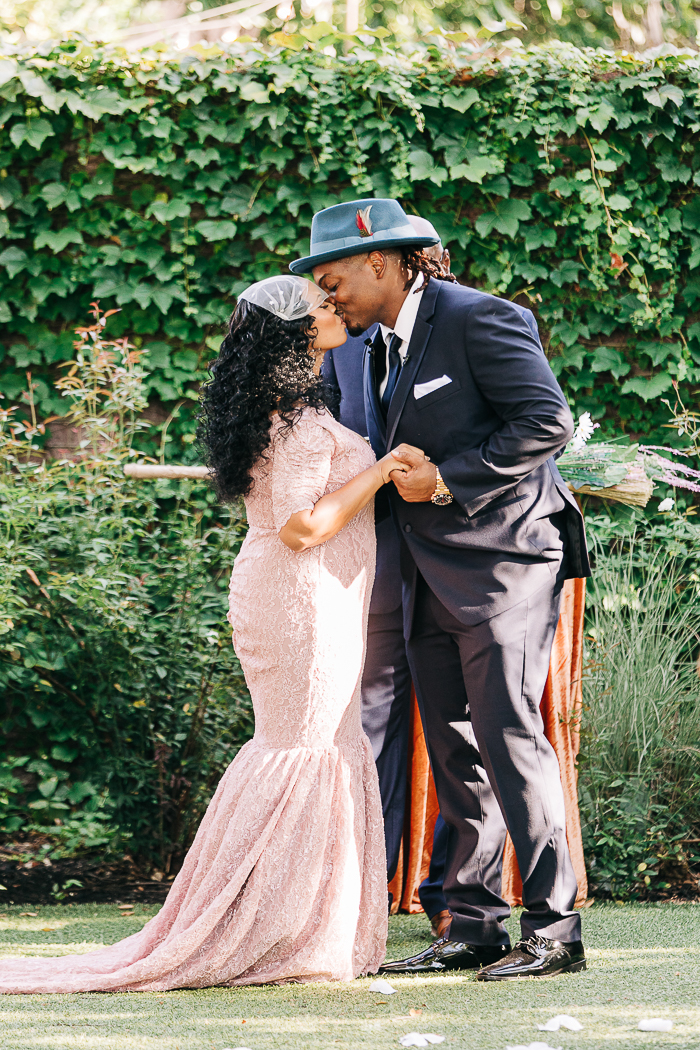 Symbolic Wedding Tradition
On the day of the wedding, two of my bridesmaids created the broom that we jumped over. In African-American culture, our ancestors used to jump over the broom to symbolize their marriage commitment. Using paper bags, ribbon, and flowers, those two ladies created a beautiful forever family heirloom that I now hope to pass on to my kids.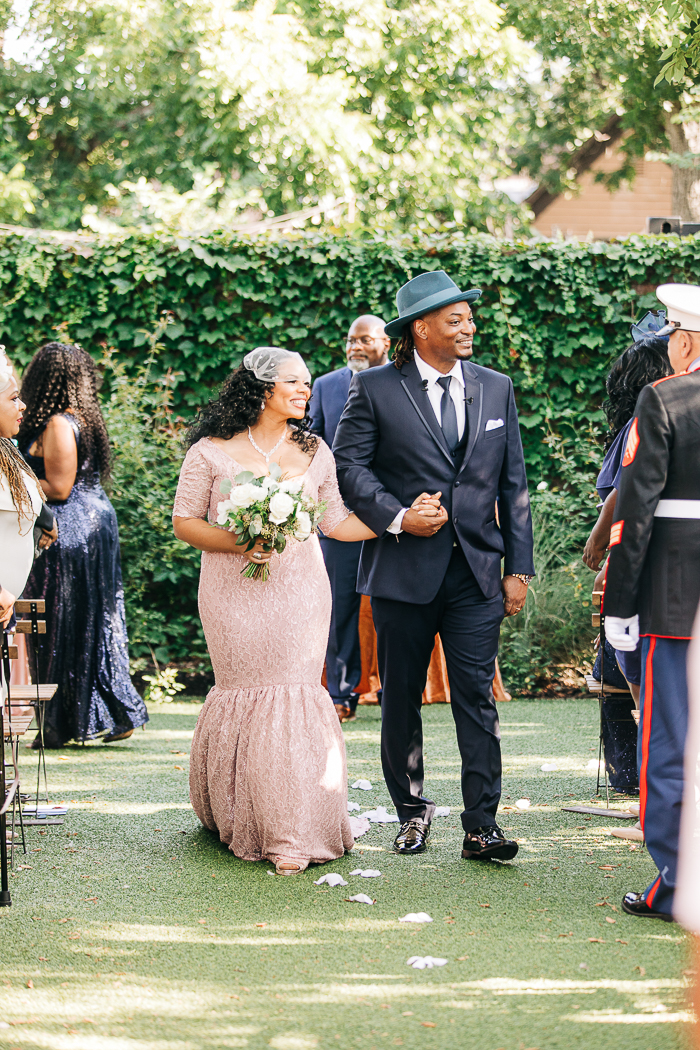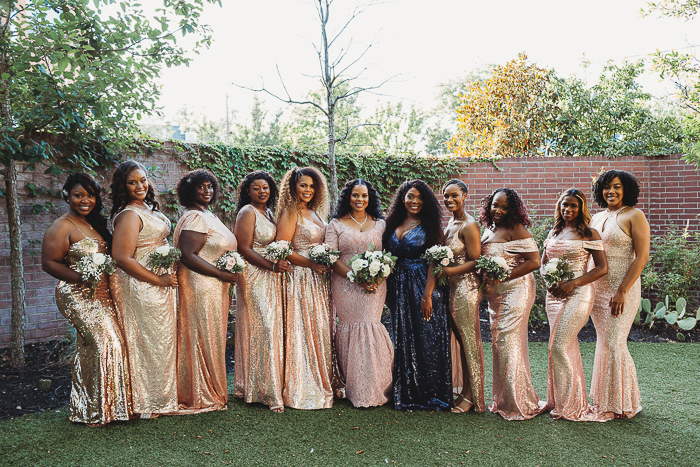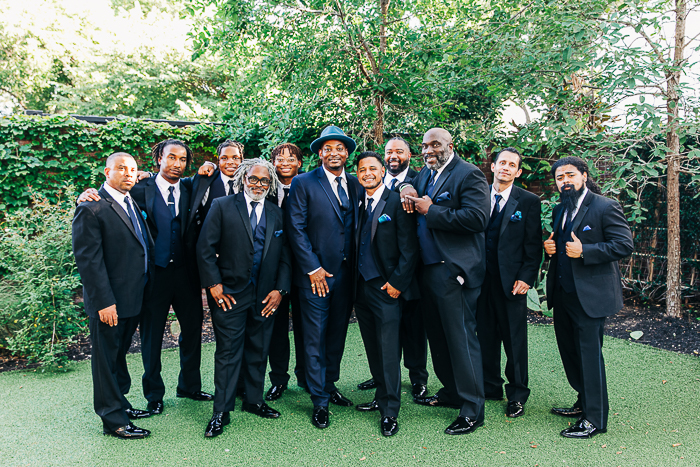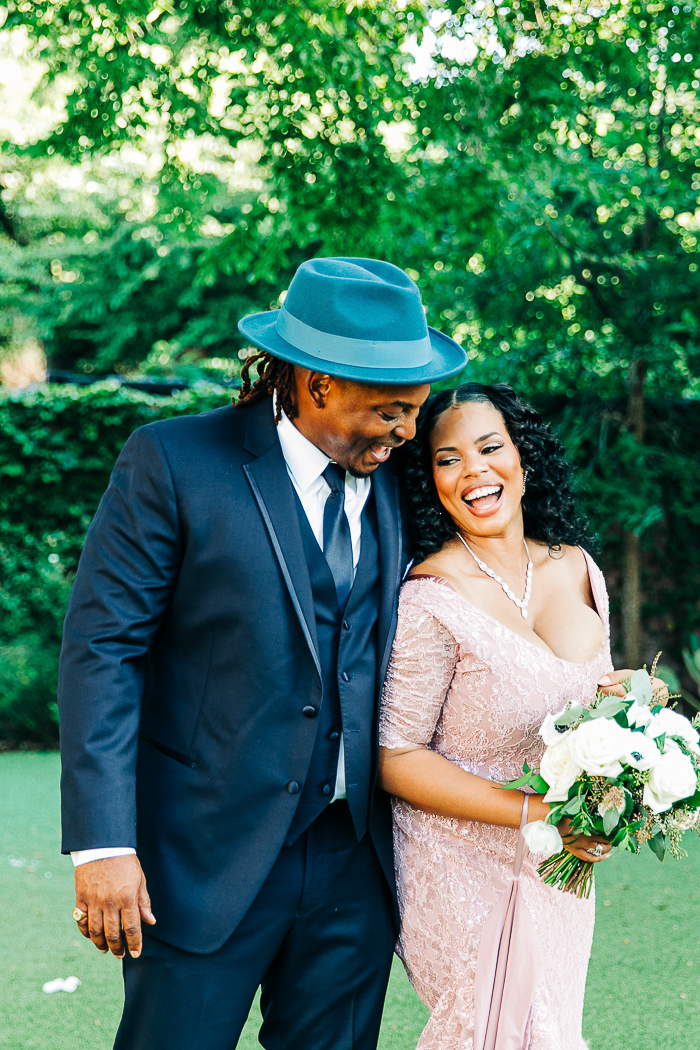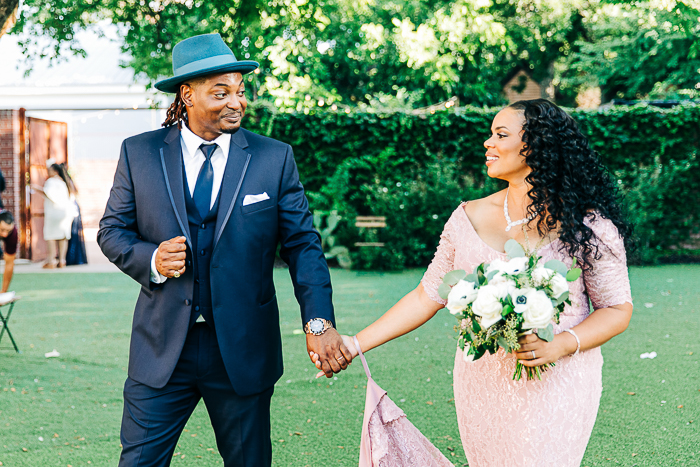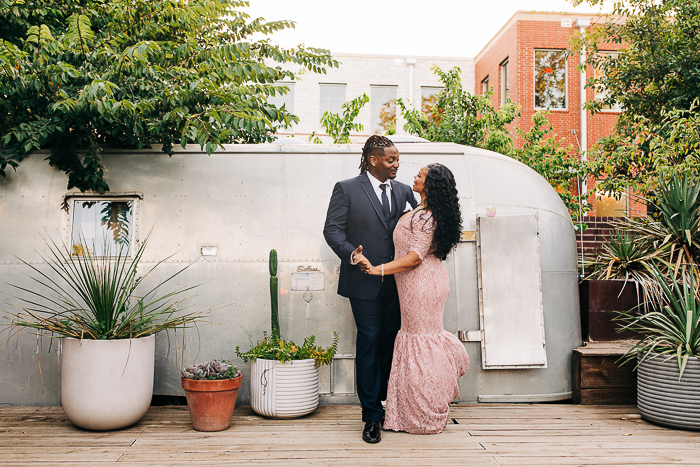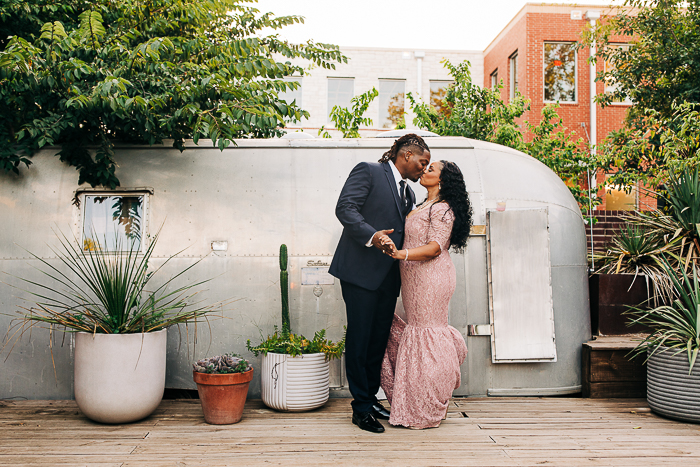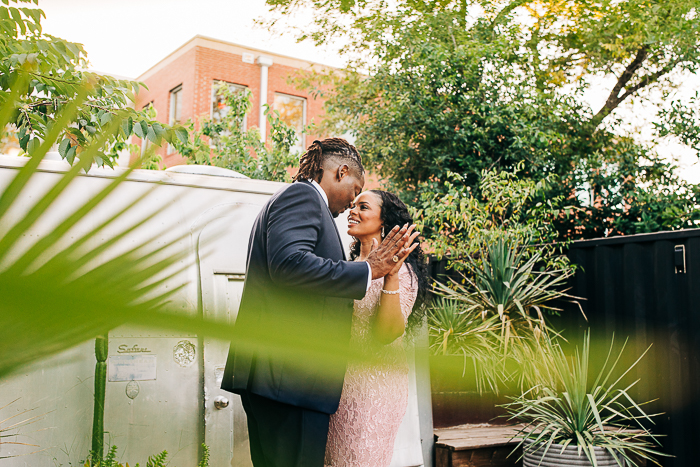 The Most Memorable Part Of The Day
The most memorable part of the day was our moments together during our photo and video session. Time stood still as we had those brief moments to just gaze into each other's eyes and hold one another under the setting sun. We danced with each other and kissed and had so much joy during that photoshoot.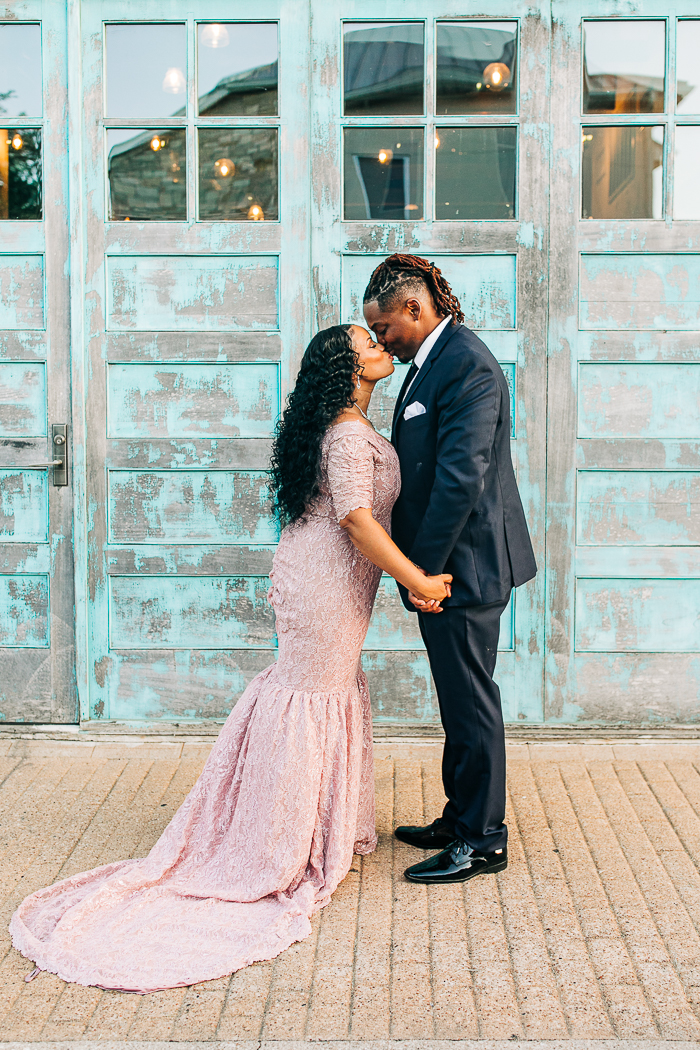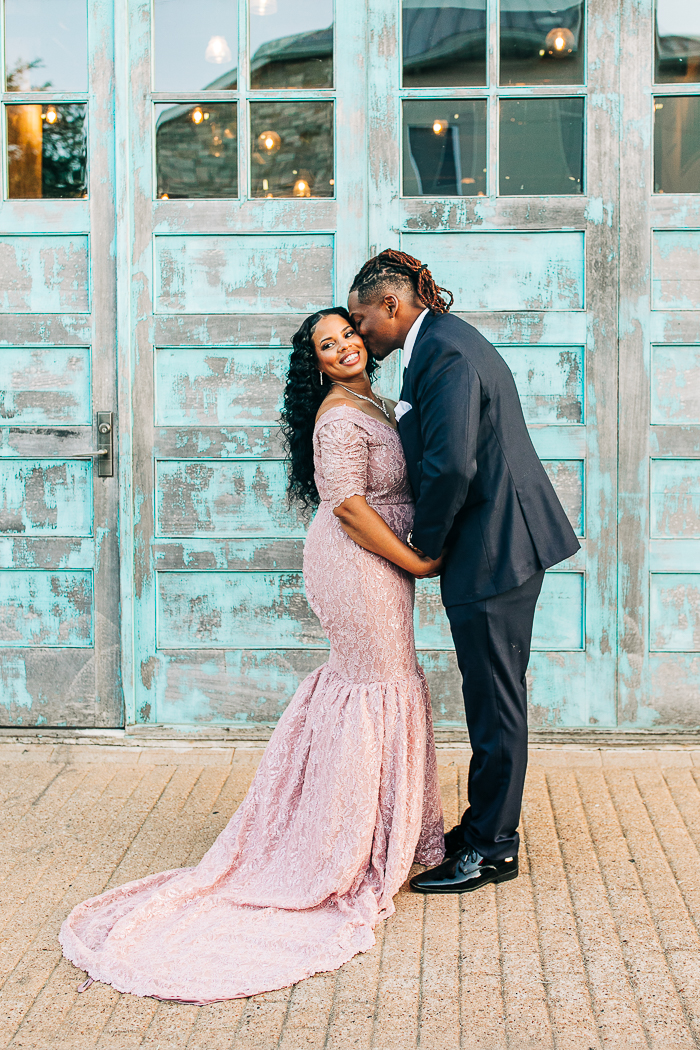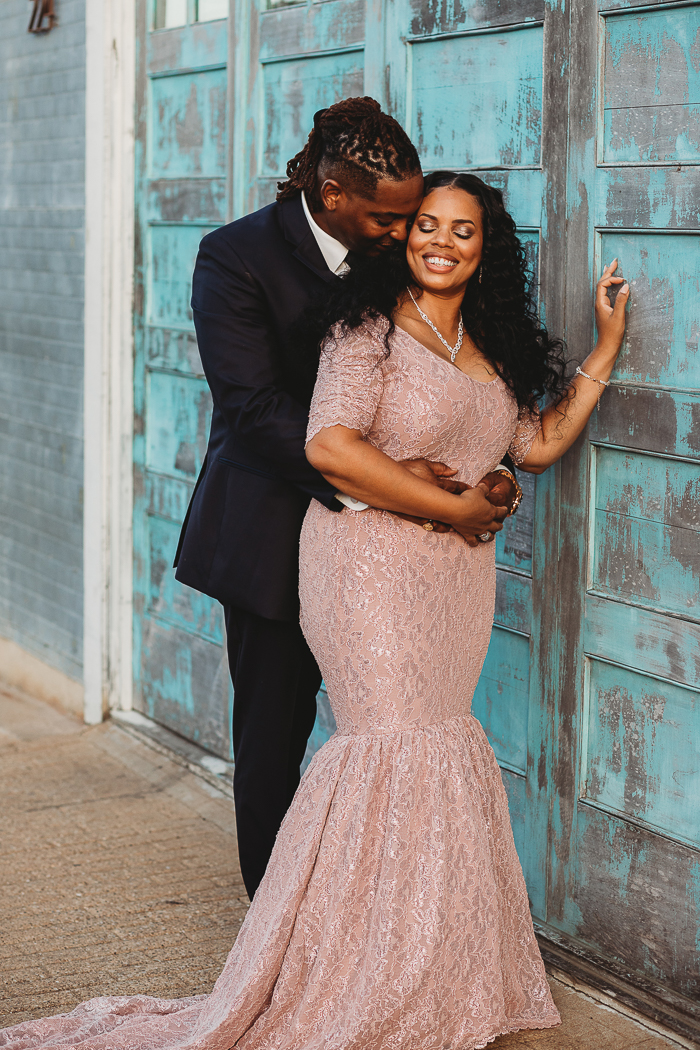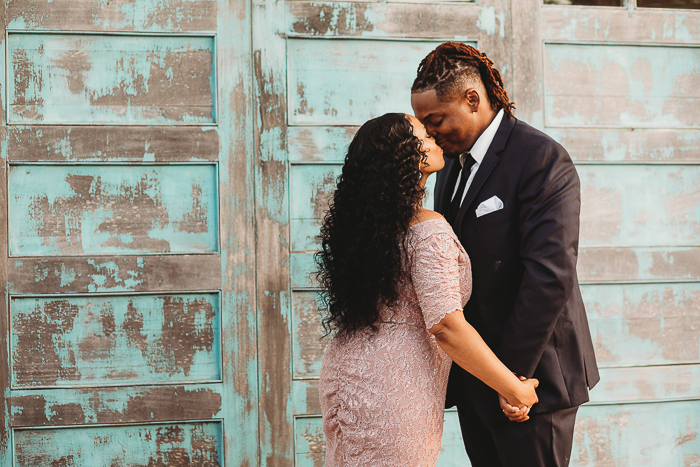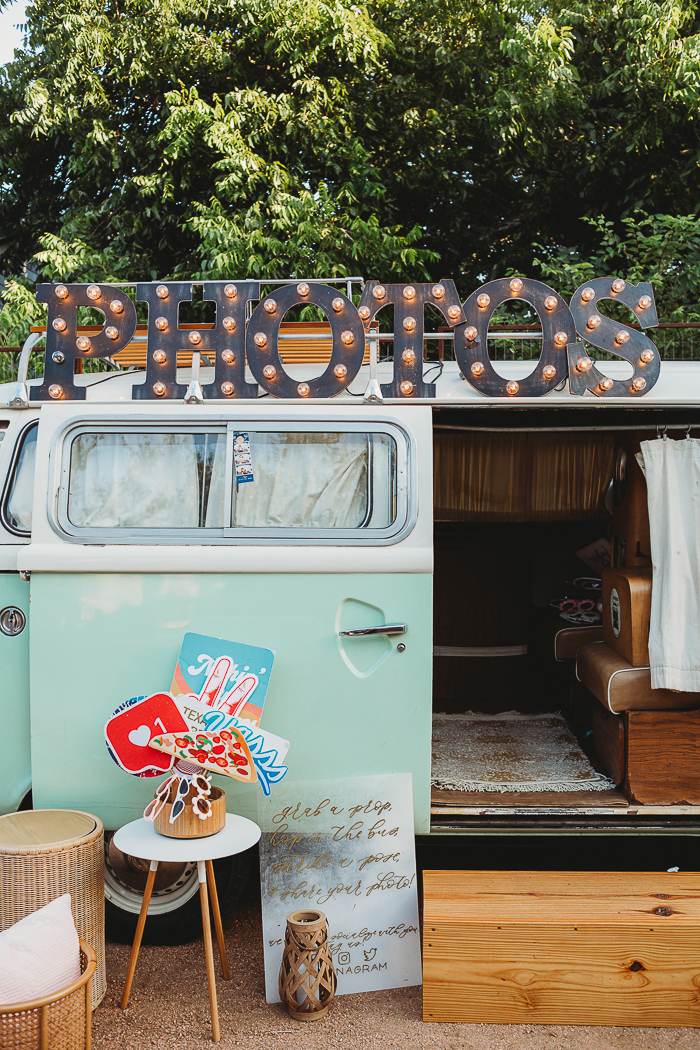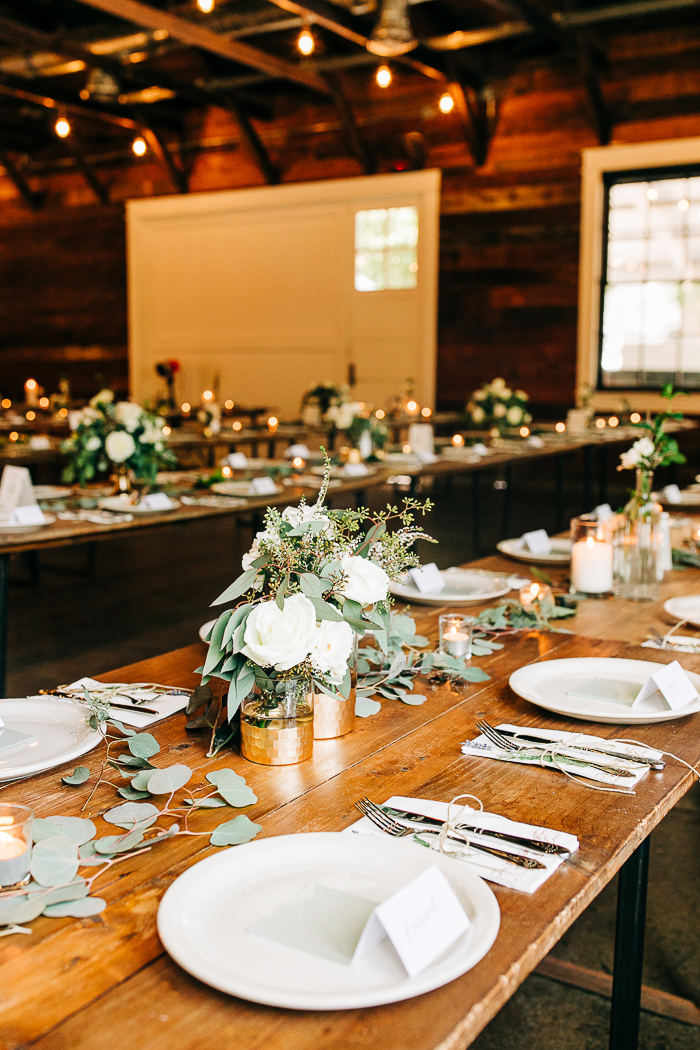 Meaningful Wedding Favors
Each morning Cliff and I enjoy coffee with honey for breakfast, so our wedding guests all received a jar of honey and a honeycomb. They also received a custom coaster.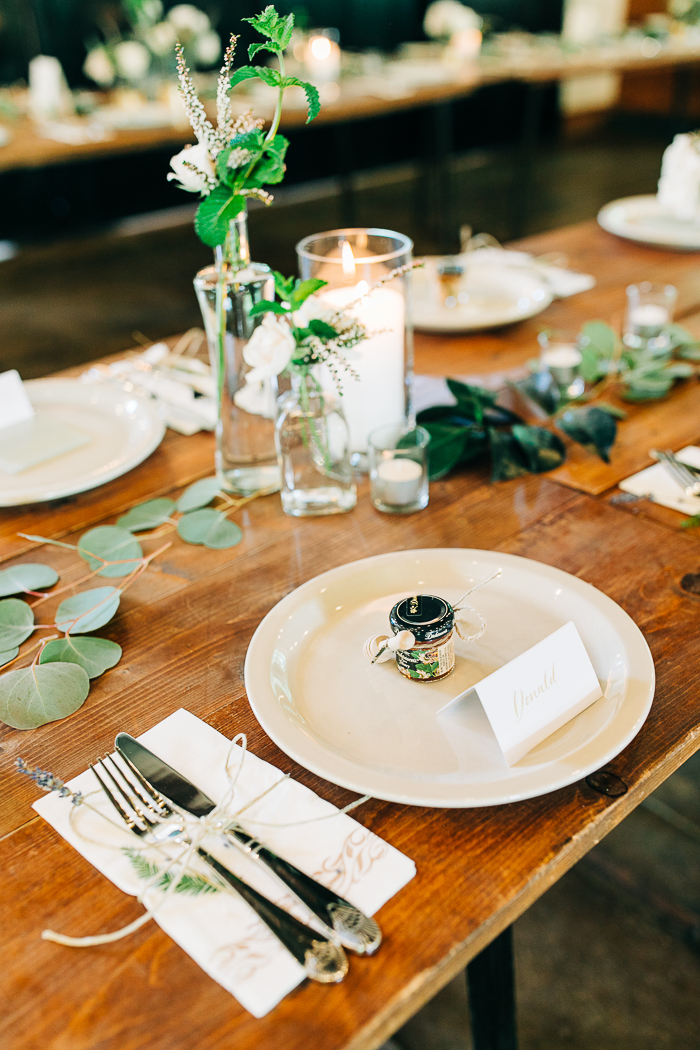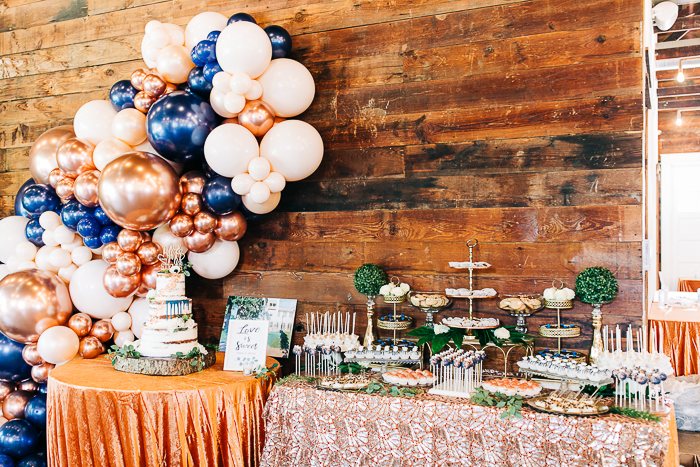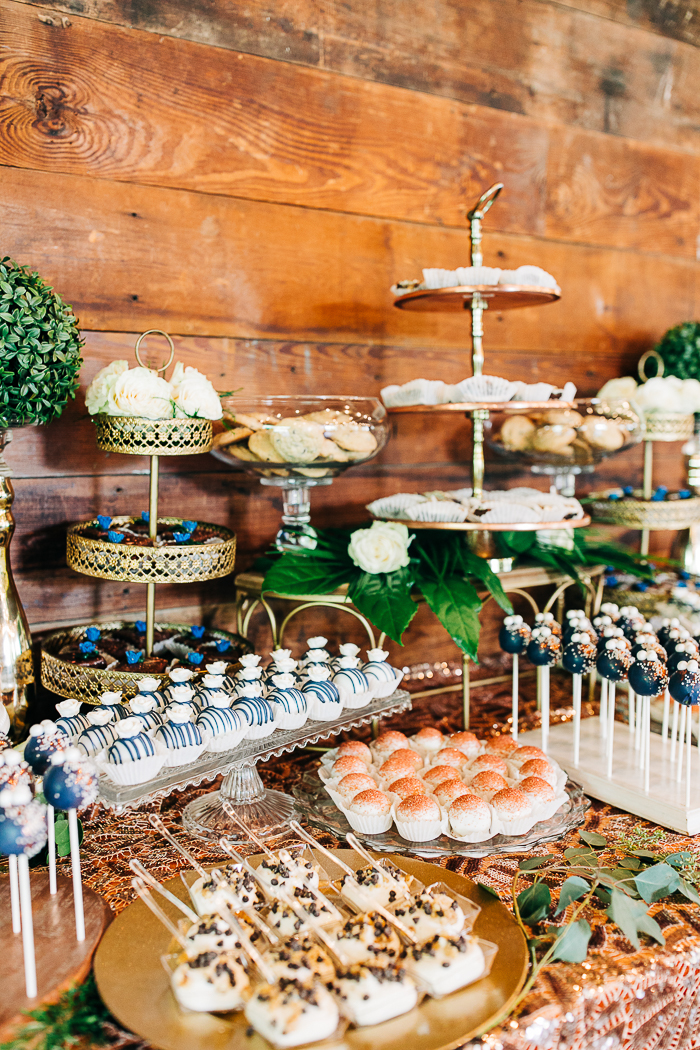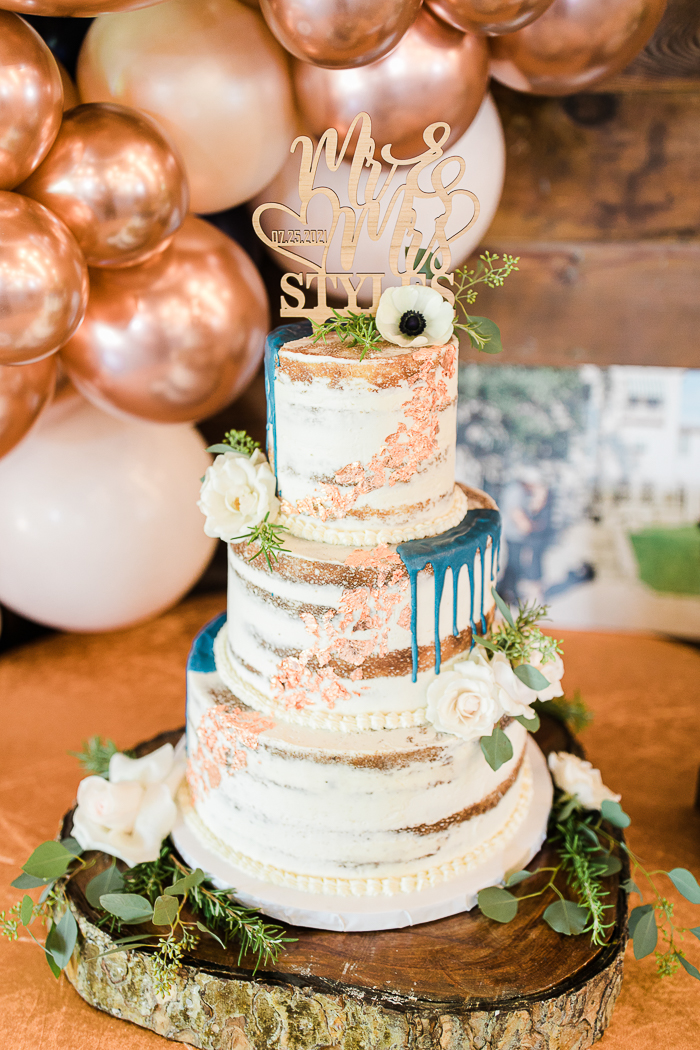 Ashley Nicole Affair's Thoughts On The Winners Of The Free Wedding Giveaway
Meme and Cliff were absolutely incredible to work with, and the entire day was so perfect. It was an honor to be part of a wedding where everyone was helping where needed, and we were all there for the same thing—to show thanks to Meme and Cliff for the difference they've made in the Austin community.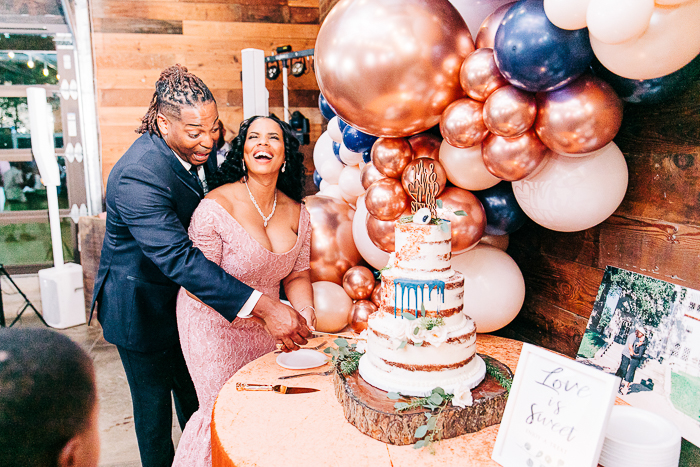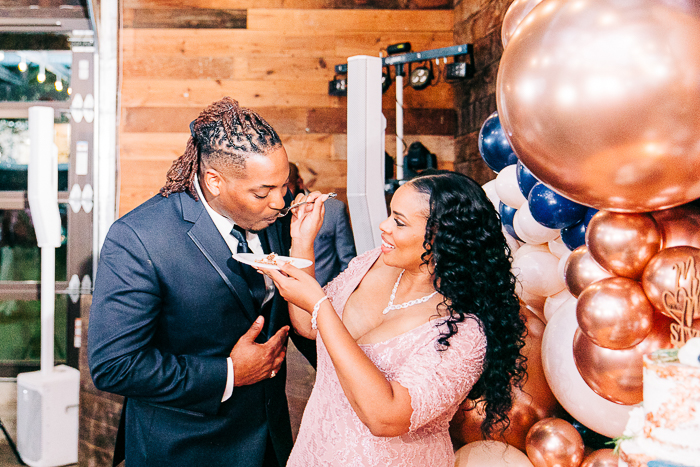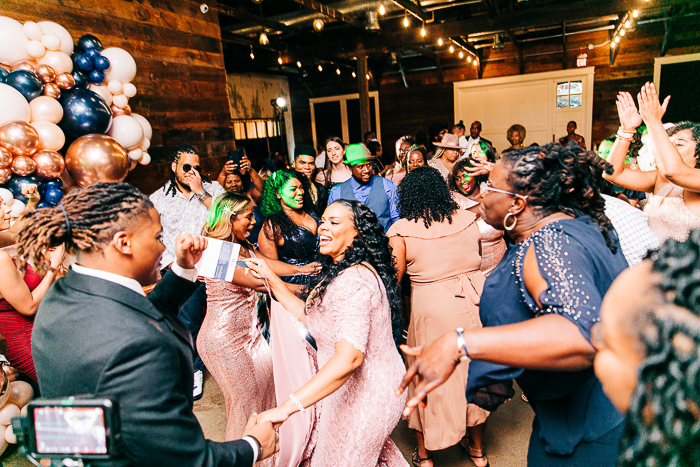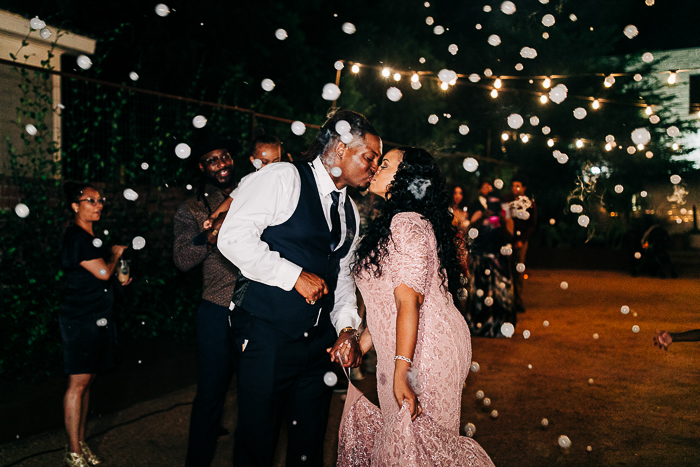 Congratulations to Cliff and Meme on their perfectly pink, blue, and completely free wedding. And big thanks to Junebug member Alexandra White Photo for capturing all the meaningful moments and Ashley Nicole Affair for sharing this with us. To see more of Alexandra's beautiful photography, be sure to check out her profile in our directory of wedding photographers from around the globe.
Cliff and Meme's wedding is a beautiful reminder that when true love has a higher purpose, great things can happen—in this case, a fabulous free wedding surprise while shining a spotlight on the Black Lives Matter Movement. Let's pay it forward and support these amazing vendors that work hard to make a difference!