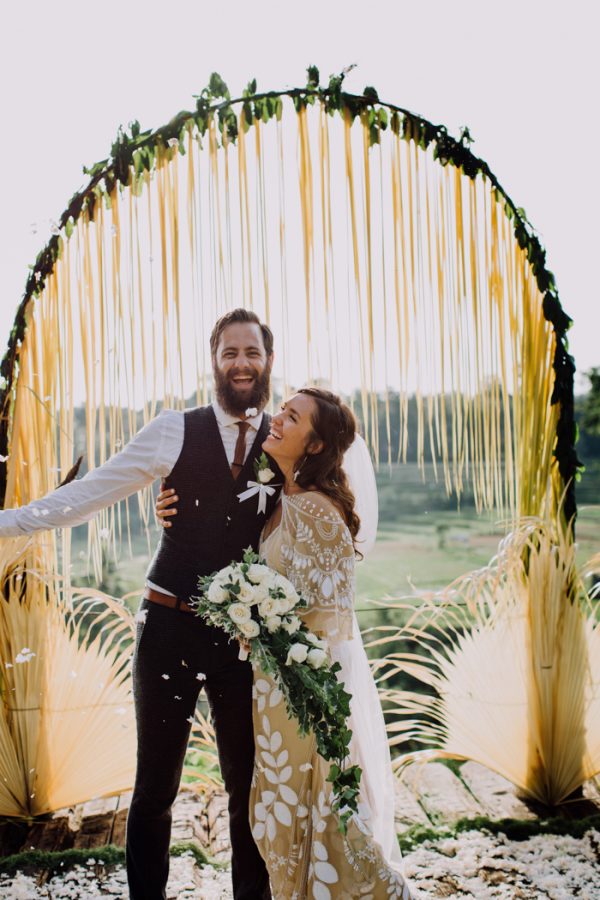 Codi and Ryan are adventurers at heart, so they chose a romantic Bali destination elopement for their wedding! Because there weren't family members or a wedding party to juggle, the couple opted to enjoy their Bambu Indah wedding day at a leisurely pace and allow themselves time to explore Bali's gorgeous rice paddies and natural pools. Apel Photography captured every adventurous moment of Codi and Ryan's wedding, including an awesome traditional Bali blessing ceremony!
The Couple:
Codi and Ryan
The Wedding:
Bambu Indah, Gianyar, Bali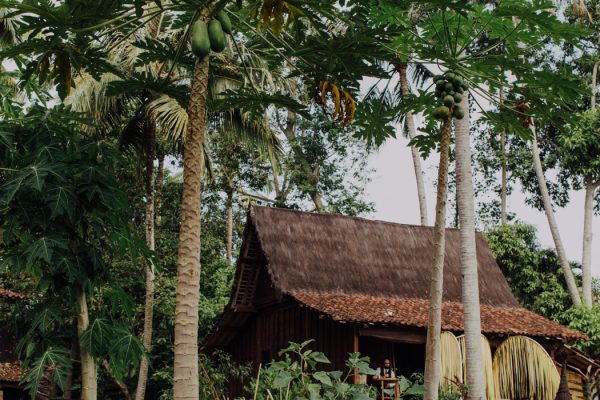 When we chose Bali as our destination we started looking on Instagram for places to stay and see and I found this beautiful picture of Bambu Indah. We looked into it more and realized we HAD to go there. It's a working sustainable farm with chickens and the these old Javanese bridal homes that John Hardy brought over and reconstructed. You can swim in natural pools & play on rope swings & it's the most peaceful place we've ever been.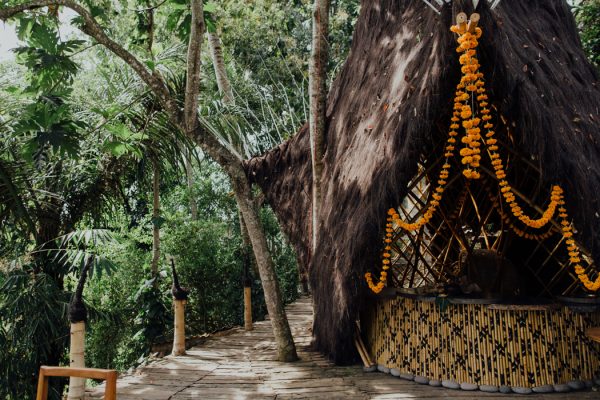 The last couple of years have been full of weddings and we've seen how easy it is to lose sight of why you're there in the first place. Don't get us wrong we LOVE weddings and a good party, but at the end of the day that's just not us. Our happy place is exploring the world together and that's what we wanted to incorporate in our wedding. Luckily, we have a very supportive group of friends and family members that weren't upset by our decision to elope!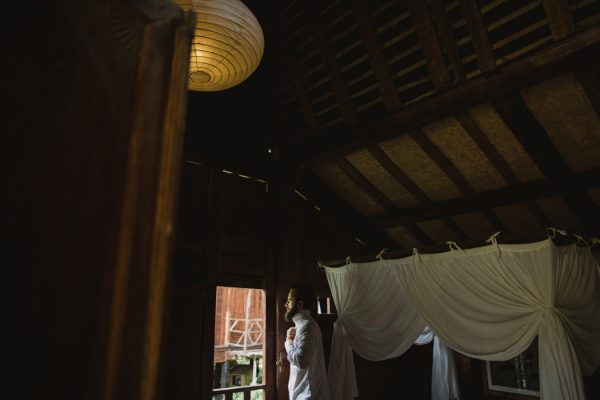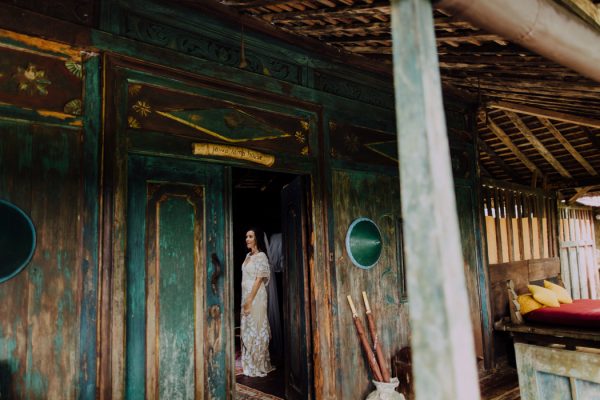 I had my mom plus my future mother in law, sister and law, and niece join me when trying on dresses. I saved the dress I wanted for last. My mom has never been someone that cares about dresses or big fancy weddings, but when I walked out she burst into tears. I knew that was it. My mother in law gifted me with matching earrings before we left and wore my grandmother's wedding ring. It felt like everyone got to be a part of our day.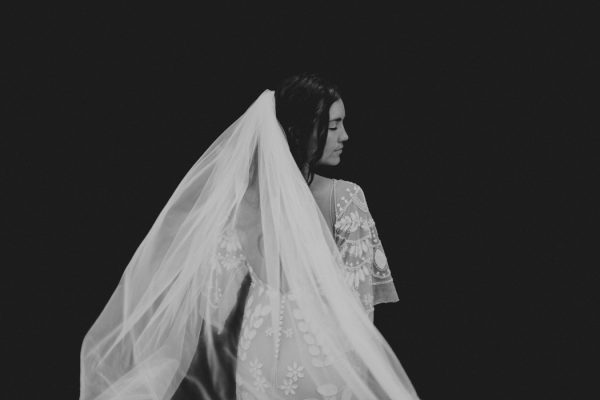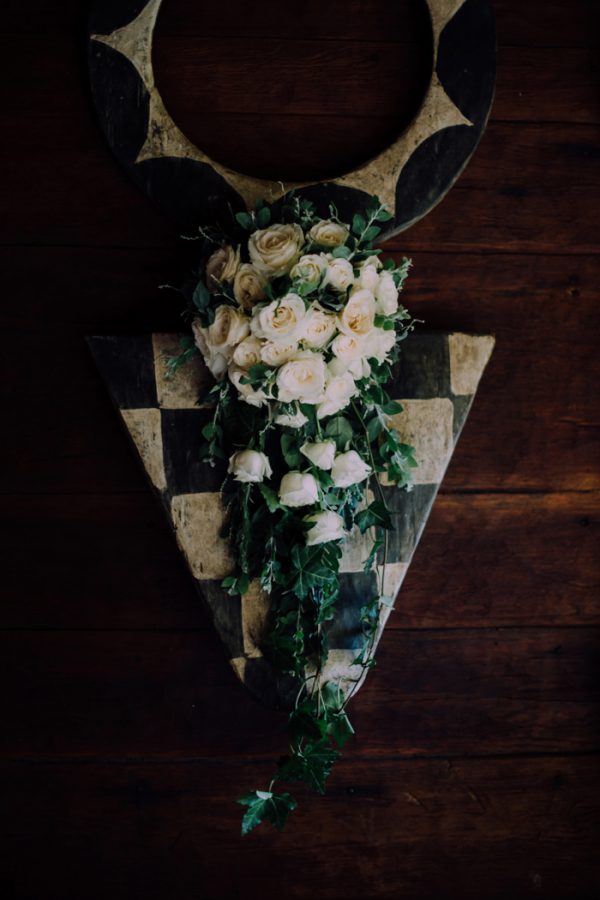 We weren't stressed and didn't have a timeline of events so we were able to relax and take it all in. I remember sitting by the pool before we had to get ready and looking at each other like "hey babe, let's get married today!" It all seemed so surreal.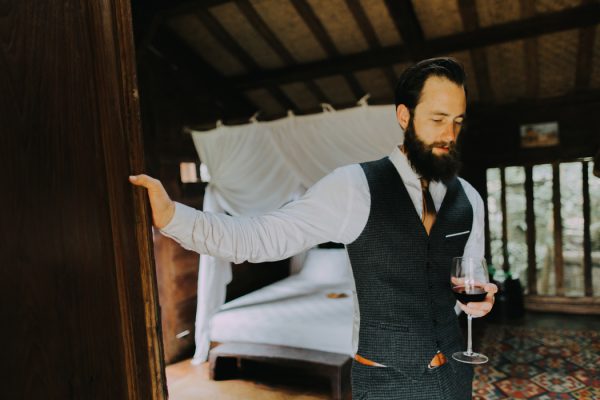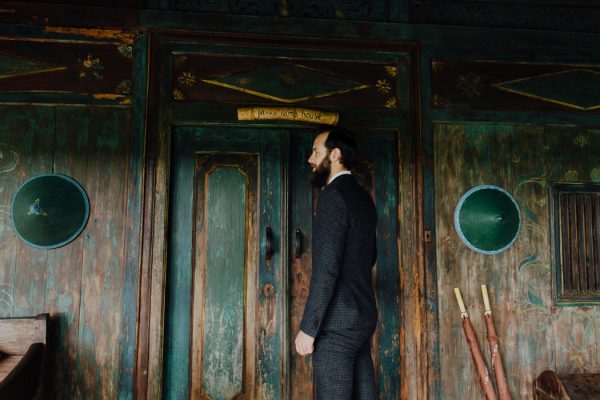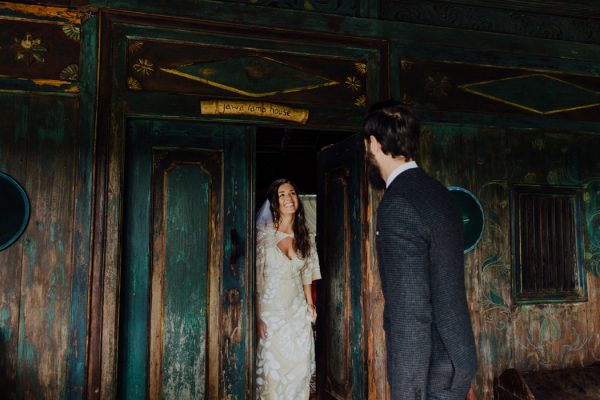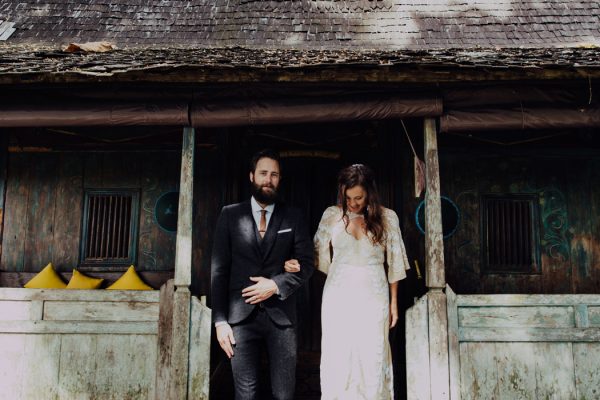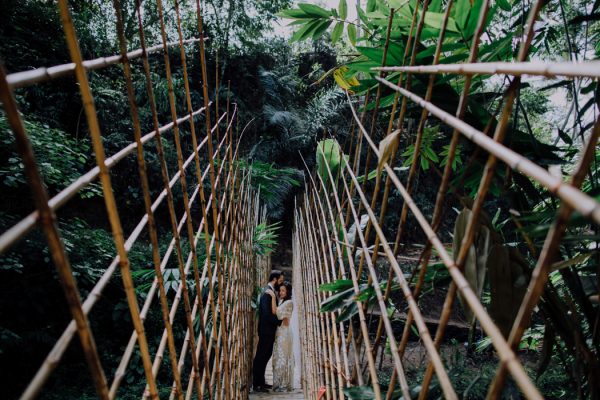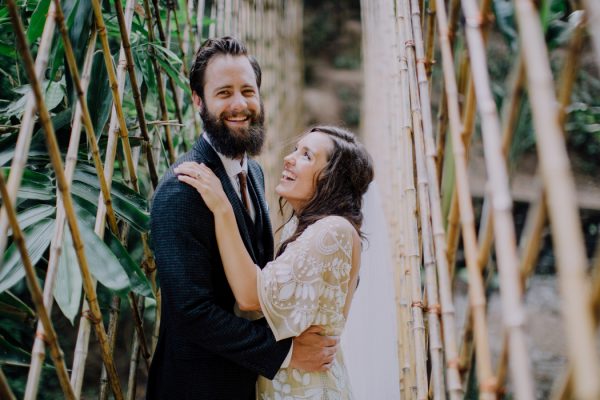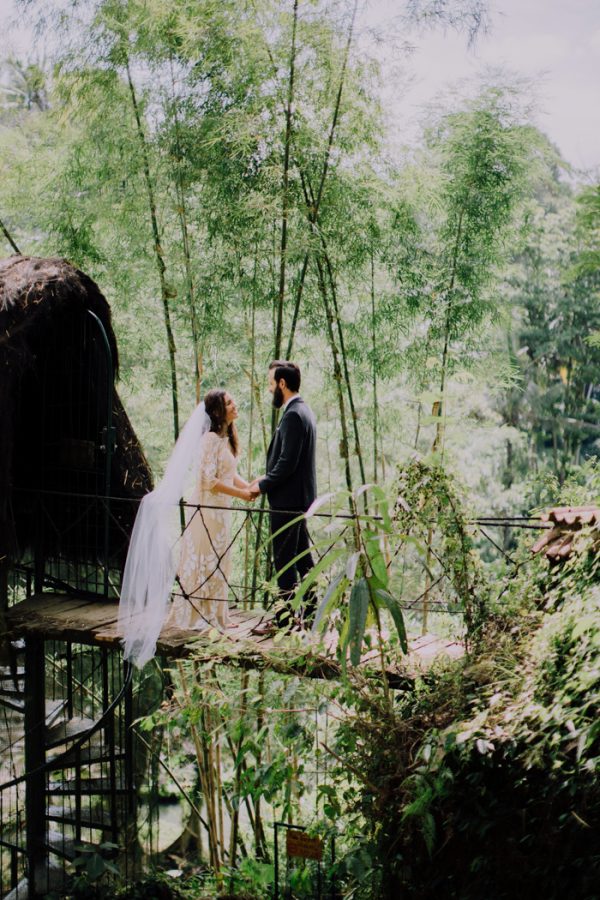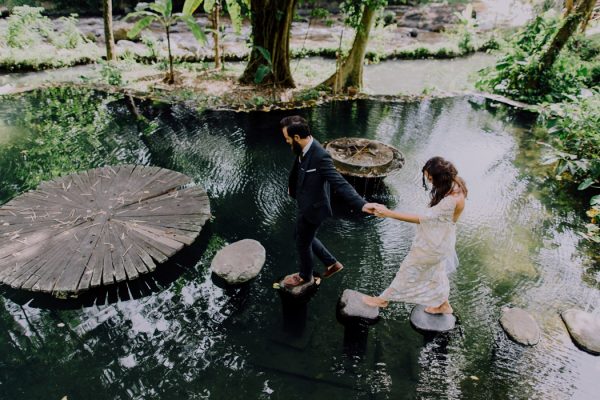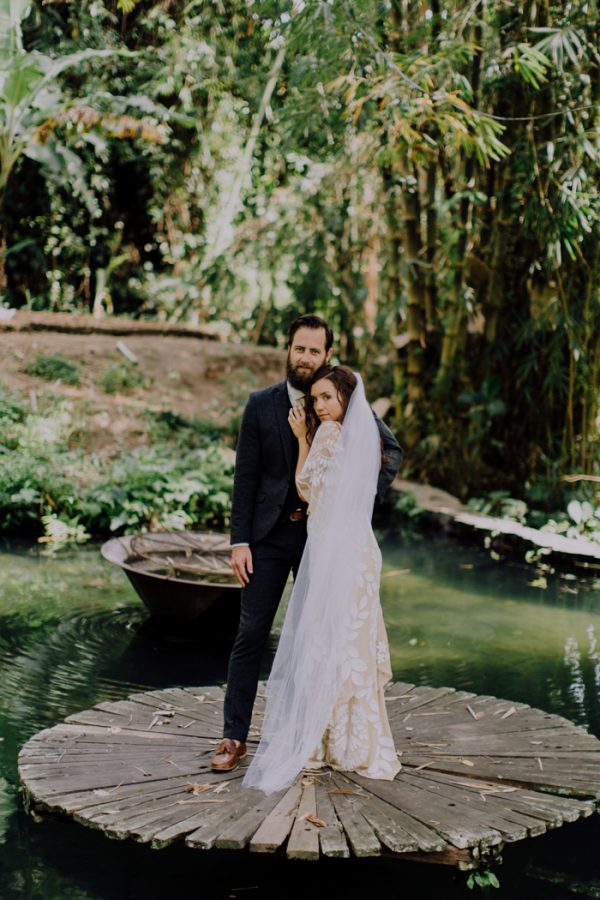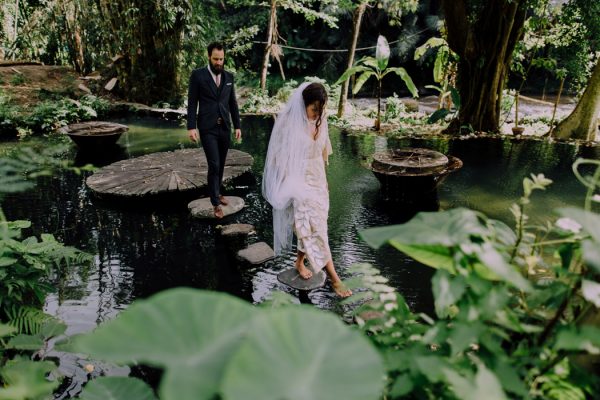 I can't stop talking about Apel photography. The whole day was an adventure. We told him we wanted to explore the area and we weren't afraid of getting dirty. We were barefoot crossing the river and climbing on rocks, we got to trek through the rice terraces, and some of our final pictures were walking through the village because it was important for him to get the "real" Bali in some of the shots, which we loved.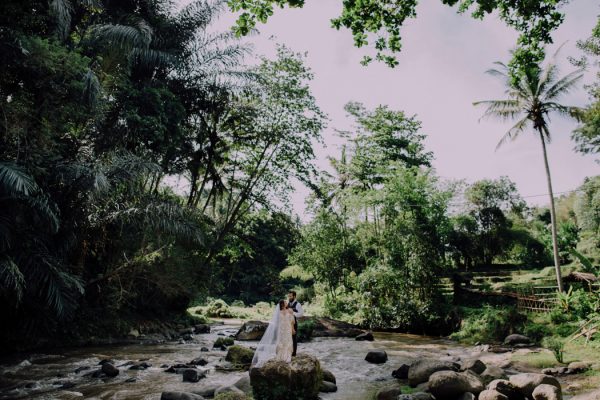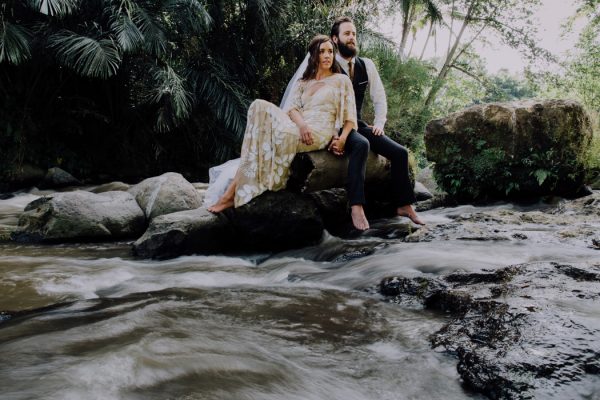 Our advice: Do you. Do your own thing. We realize eloping isn't for everyone just the same as weddings aren't for everyone. Do something that's special to you as a couple regardless if there are people that disagree. It doesn't matter if you pull together the perfect Pinterest board wedding- if it's not your style and not what you want as a couple then what's the point? There are so opinions on what other people's weddings should look like I think we've all forgotten that the marriage is for us and that means we get to choose what we want our day to look like.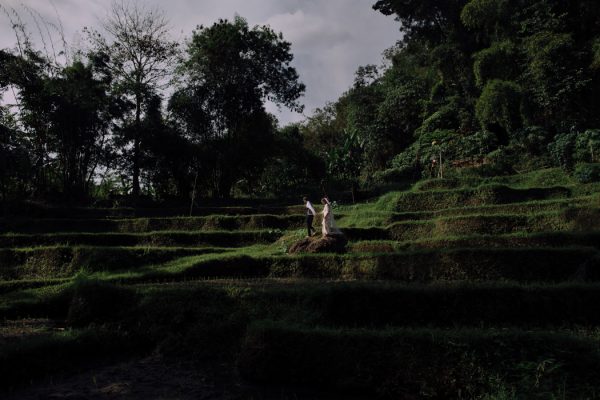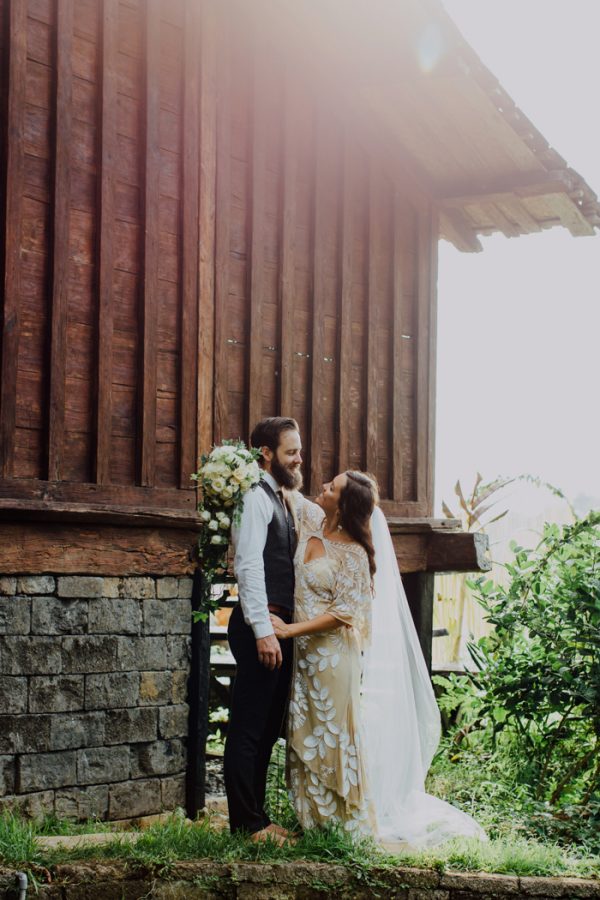 Bambu Indah blew us away with all of their flowers and decorations. We went with no expectations, welcomed with flowers and flower petals everywhere. Walking out on to the the flower covered deck as the sun was going down over the rice paddies was beyond amazing. The whole day was breathtaking. I mean, who just get's to dance barefoot in flower petals as the sun goes down on their wedding day?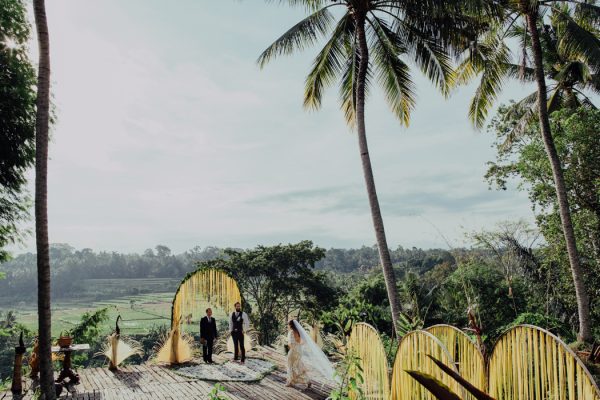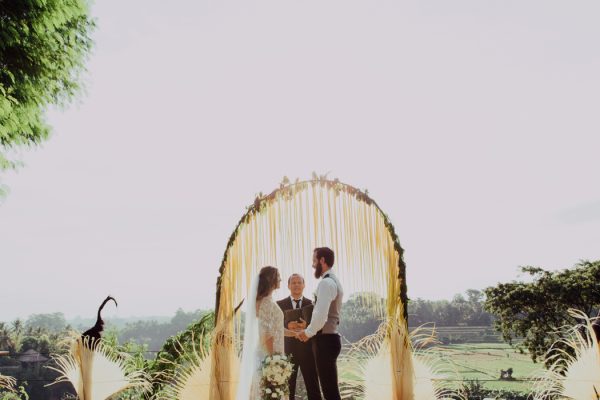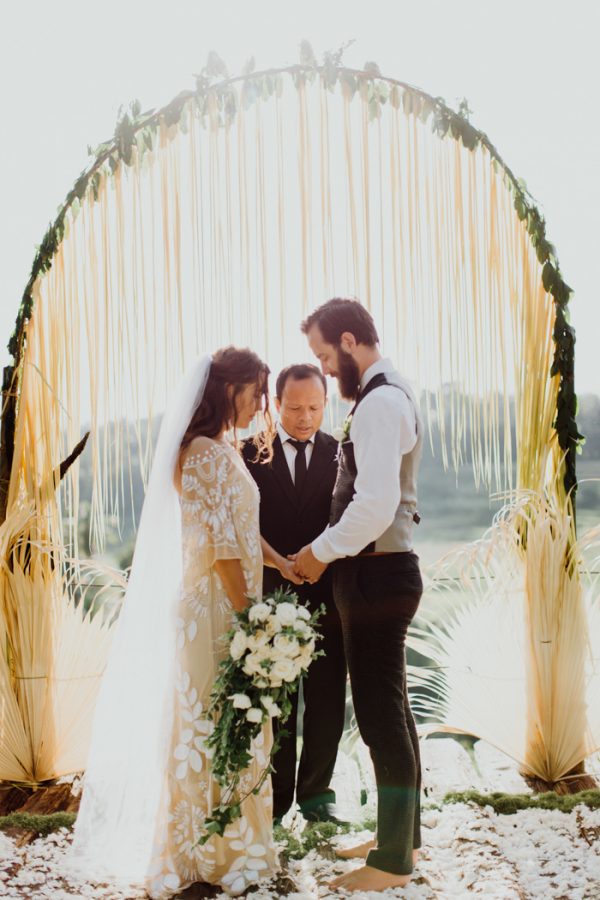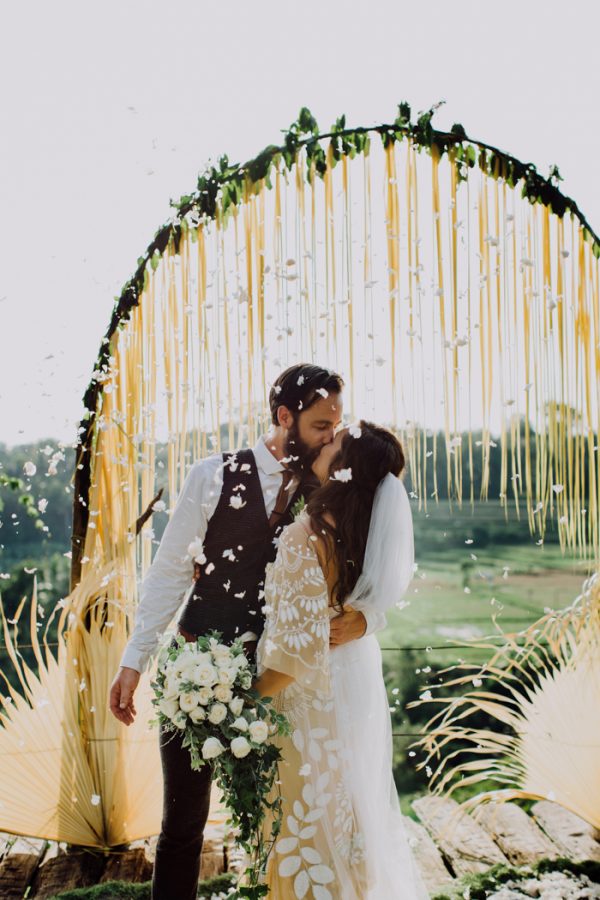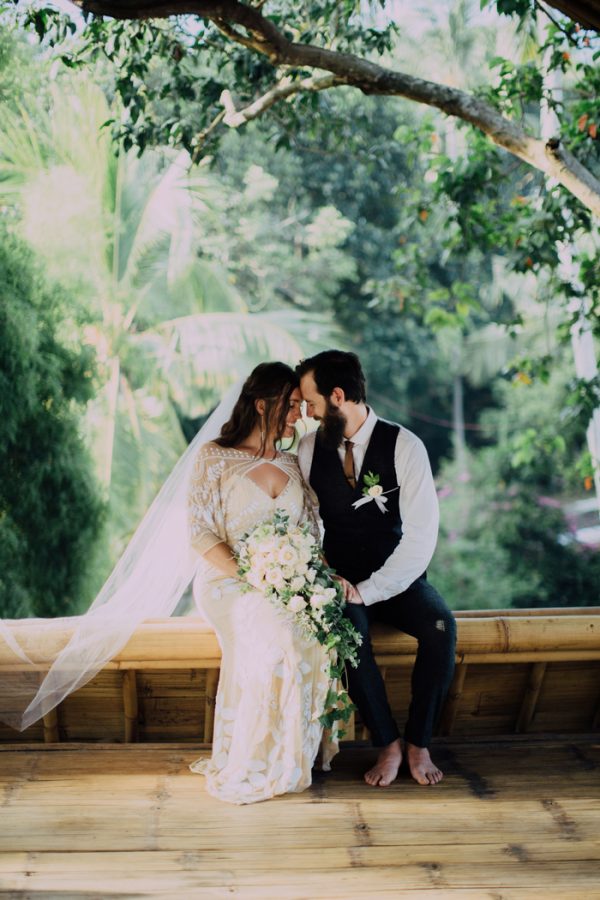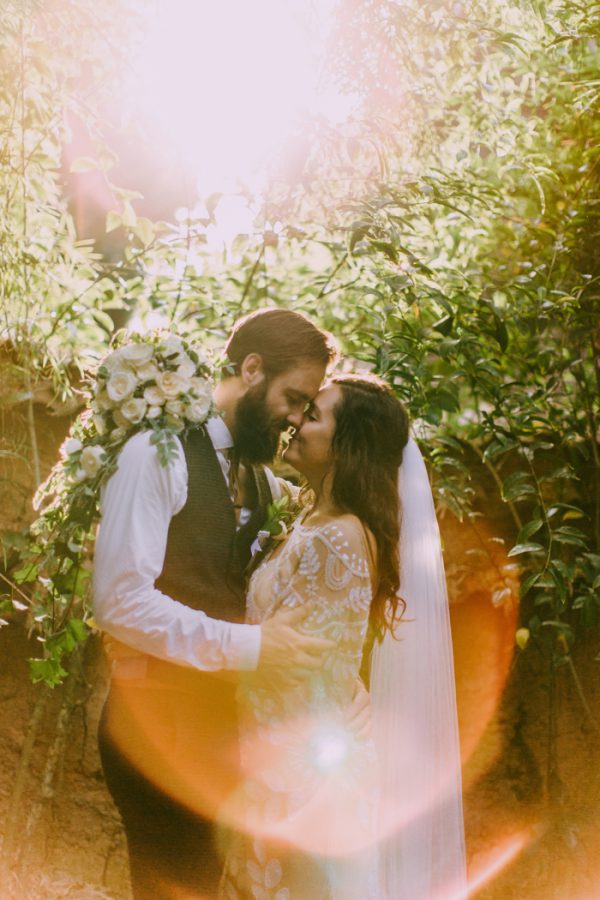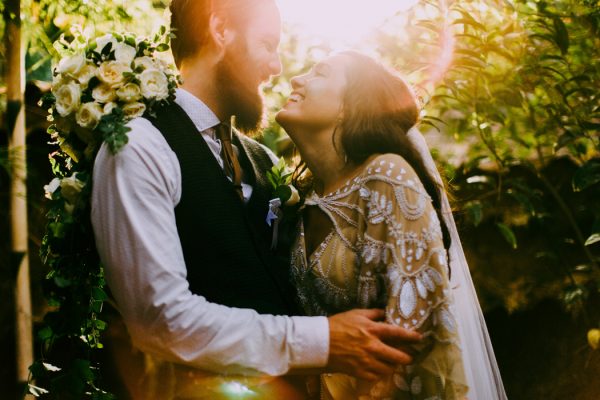 We didn't have a processional or recessional, but we danced to Amos Lee's "In the Arms of a Woman" barefoot on the deck overlooking the rice paddies as the sun was setting.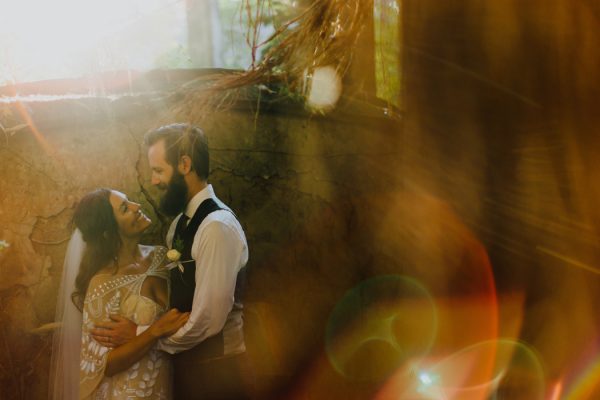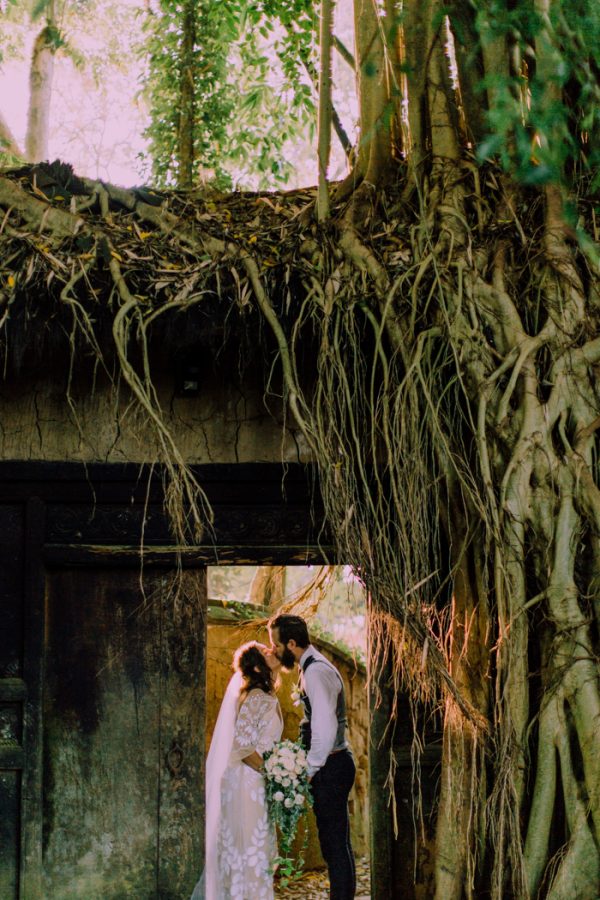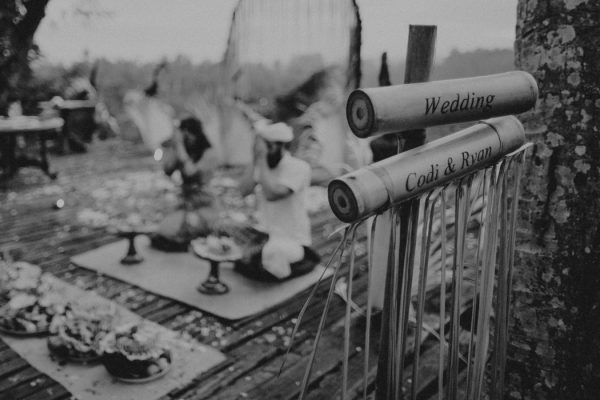 We chose to have a traditional Bali blessing ceremony following our main ceremony. We were dressed in traditional Bali attire and the deck was placed with pillows & offering baskets. Towards the end we they tied a blessing bracelet that's not to be removed until it falls off- we still have ours on! This link explains it a little better.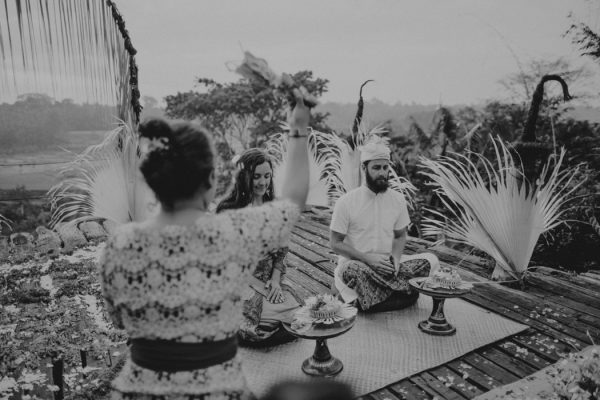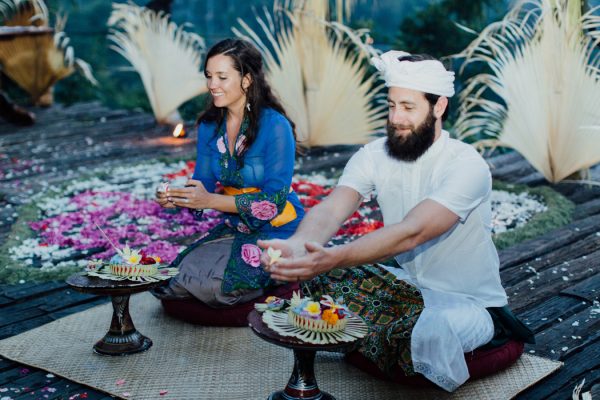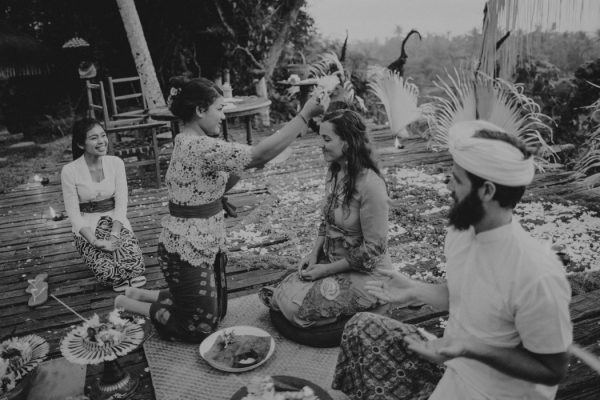 Congratulations to Codi and Ryan, and a huge thanks to Apel Photography for sharing their wedding with us! Want more Bali wedding inspiration? Then you've got to see this breathtaking Bali wedding that proves a beach venue can be totally luxe.