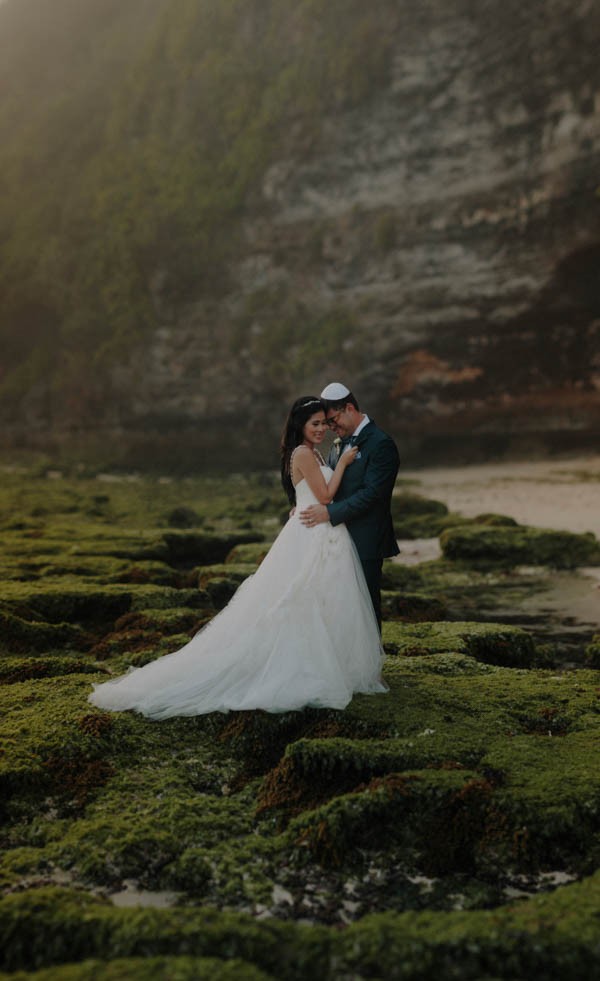 Heidi and Eden decided on a Bali wedding for a few reasons: the warm waterfront atmosphere, the bride's family's roots, and the incredible sights from Semara Luxury Villa Resorts. An interfaith ceremony and French-inspired reception style personalized every moment of Heidi and Eden's destination wedding, thanks to the help of Cher Ange Weddings & Events. No Bali wedding is complete without an epic portrait session, and photographer Robert J Hill brilliantly captured the breathtaking view and endearing moments between the newlyweds on their big day.
The Couple:
Heidi and Eden
The Wedding:
Semara Luxury Villa Resorts, Ungasan, Bali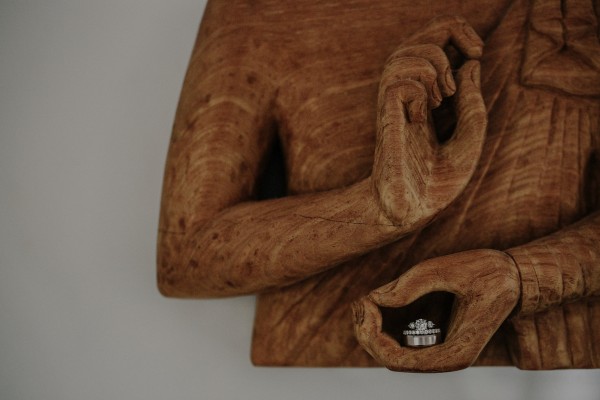 We chose a venue from pictures. We knew we wanted it to be on a cliff, and fit 200 people. Then we decided to have a smaller wedding of only 90, so we knew we had to rethink the venue. We spontaneously decided to see venues in person so we hopped on a plane and flew from Toronto to Bali over the Christmas holiday. Our wedding planner, Karen, took us on a tour of several venues and we just fell in love with Semara. We really loved that our particular villa had a really long walkway covered in flowers which would look amazing as an aisle.
The most memorable part of the day was when we saw each other for the first time. We didn't do a first look, so it was when I was walking down the aisle. It was so memorable to walk towards my love, Eden, with the ocean in the background. For Eden, it was seeing his bride dressed up for the first time, coming towards him.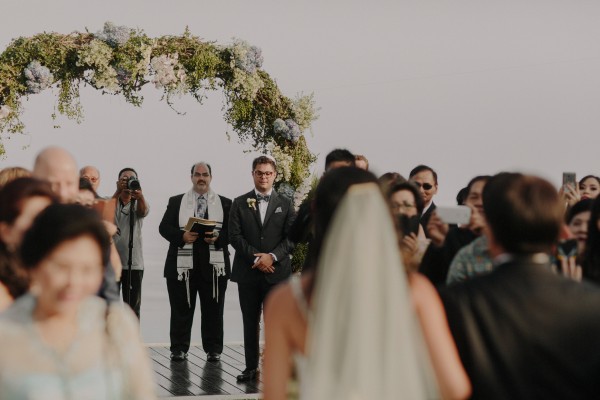 We wanted French country shabby/chic because it is the decor theme of our condo. (Plus it helped that our wedding planner is French!) For our color palette, we chose soft purples and white. Purple is Eden's favourite colour.
My twin sister was married in Toronto six weeks before our wedding — at the end of summer. We wanted to have a warm weather wedding, and what better location than Bali where my family is from? That way, my parents could celebrate one daughter at home with family and friends, and the other daughter in their homeland with family and friends.
Congrats to Heidi and Eden on their breathtaking Bali wedding! Love Robert J Hill's photography as much as we do? Check out Katelyn and Jordan's Panama City Beach engagement to see more!