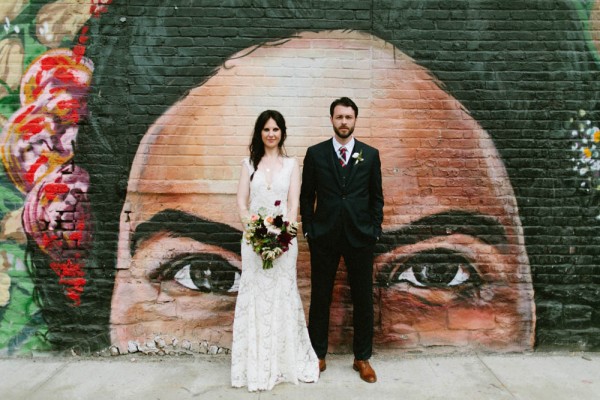 Because Nina and Gerrett's first meeting was in classic New York style (her apartment was one block from the bar where he worked), there could be no other way to truly celebrate their love than with an urban city wedding. With tall buildings, brick walls, and colorful murals, their wedding at The Pines in Brooklyn, New York was nothing short of spectacular. Adding in an interesting contrast, the couple dressed the venue in lush green plants and rustic decor. The awesome photographers at Our Love Is Loud perfectly captured the romantic moments at this urban city wedding!
The Couple:
Nina and Gerrett
The Wedding:
The Pines, Brooklyn, New York
The Inspiration:
From the very beginning, we knew that we wanted to have have a super fun party with all the people we love. As an event producer, I've seen everything under the sun in eventing, and so I wanted to keep it small with thoughtful touches. We decided to forego much tradition for the sake of keeping it free form, and being open to where the night took us. Our decor was based largely on my personal taste for warm, rustic environments – gorgeous flowers and billions of candles were always my baseline. For my wedding day fashion, I didn't want to look too bridey. It's just not who I am. So I kept with the vintage feel of the dress that I LOVED, but wanted to keep it a little quirky. Hence the modern shoes mixed with eclectic jewelry.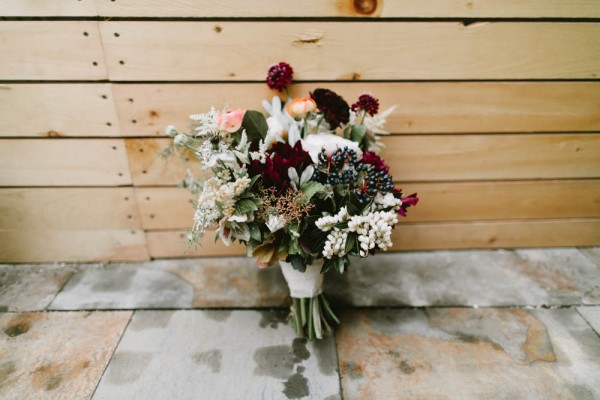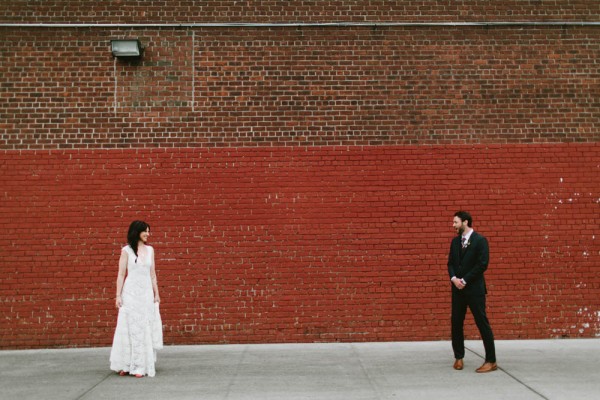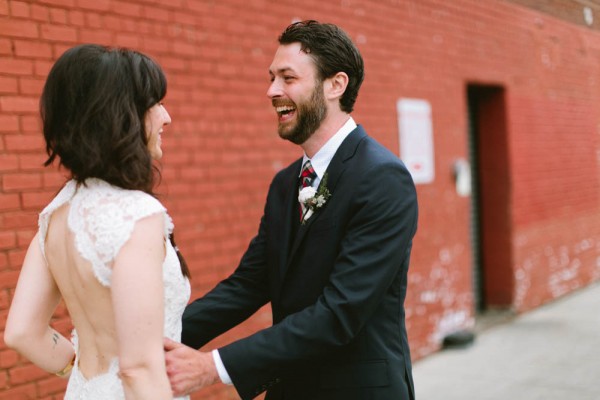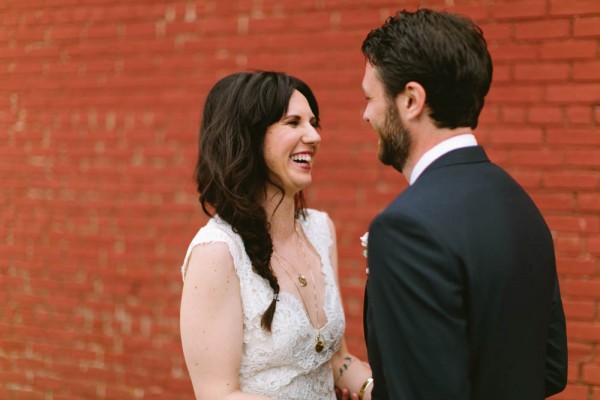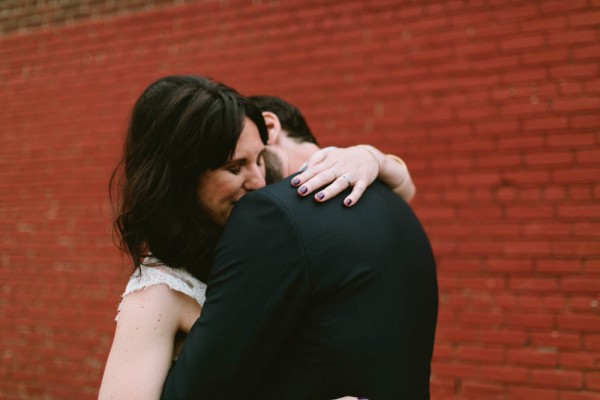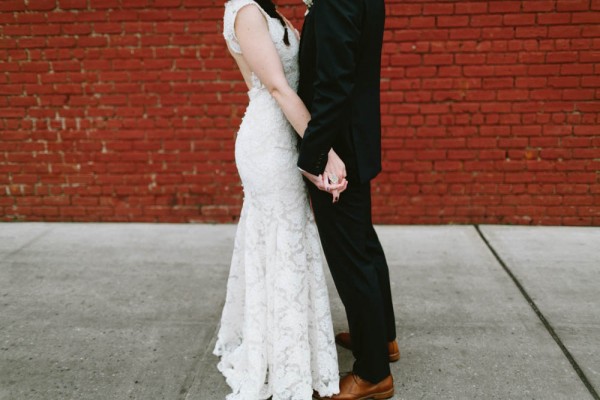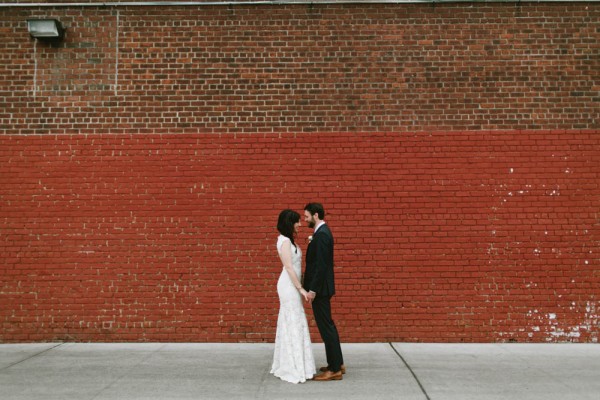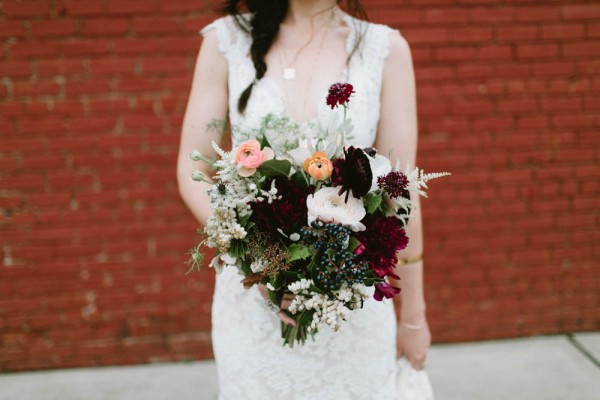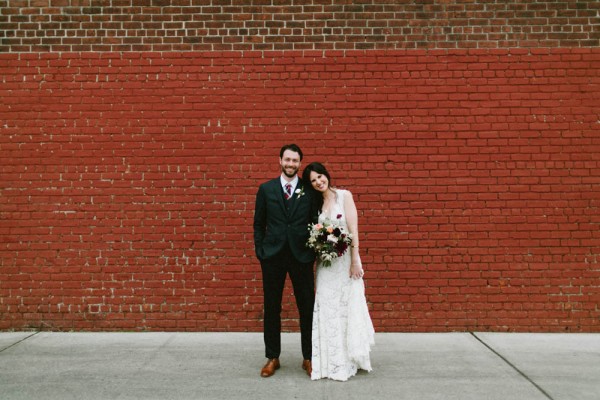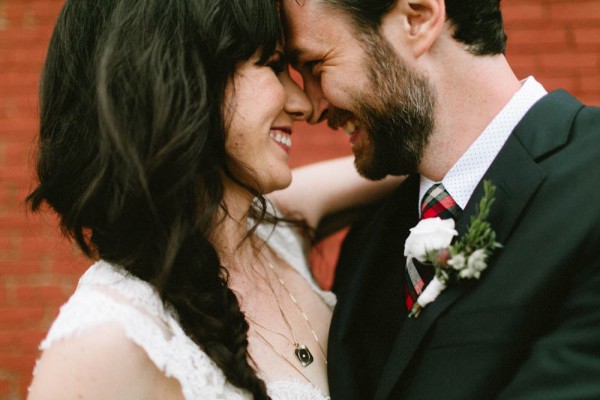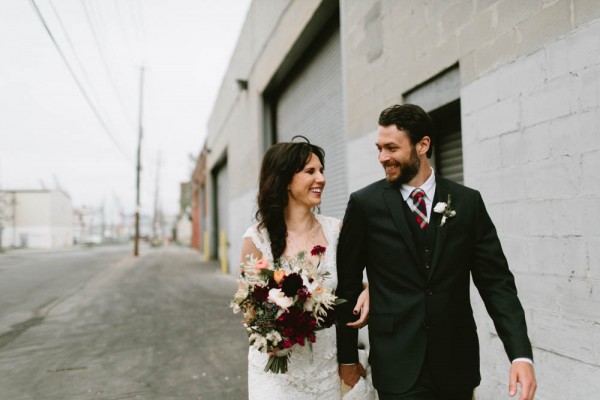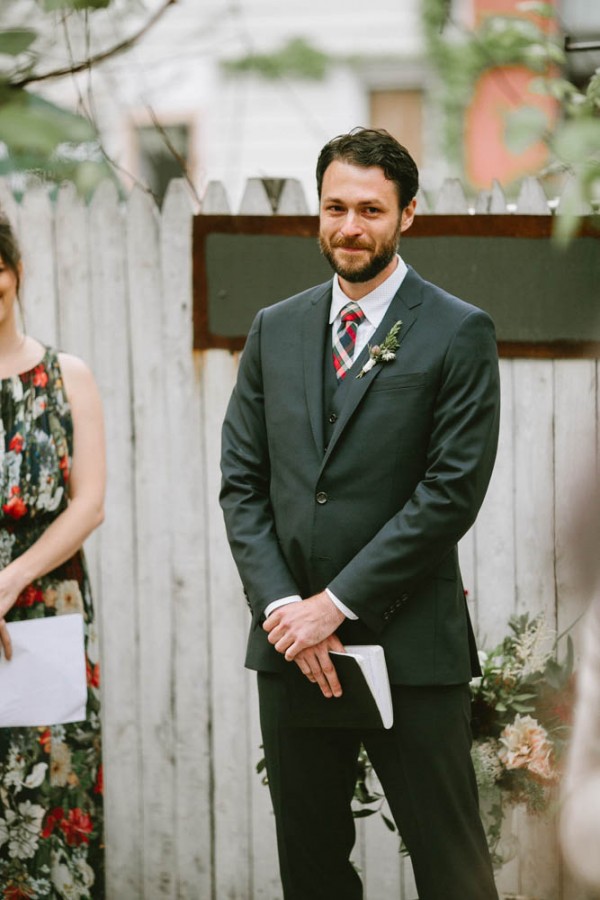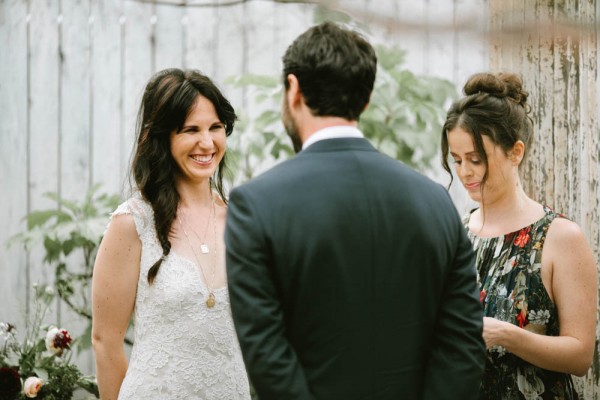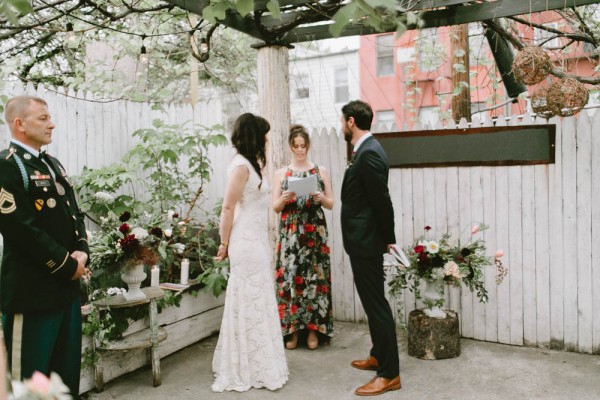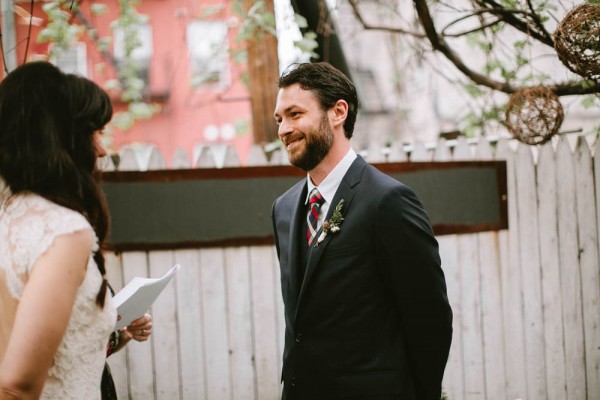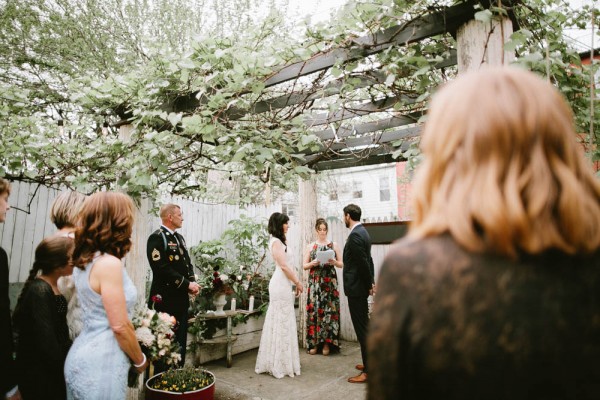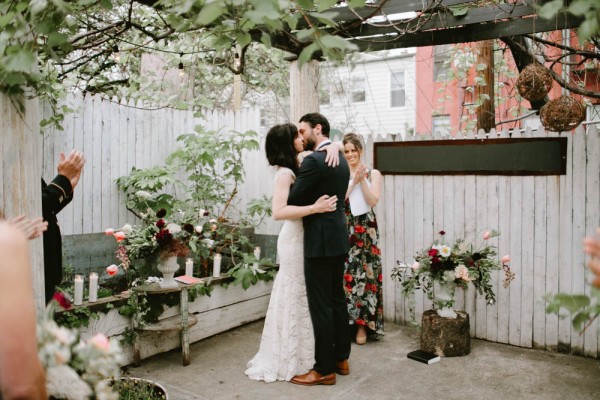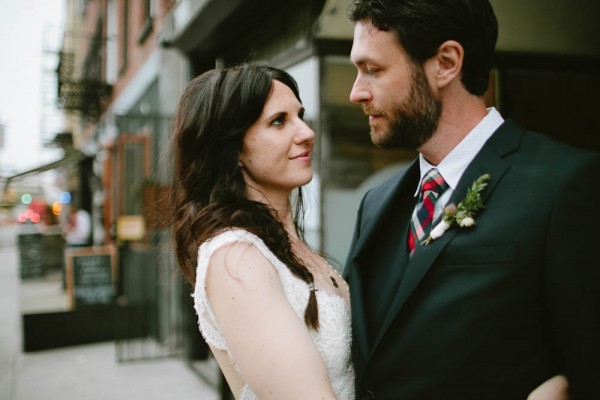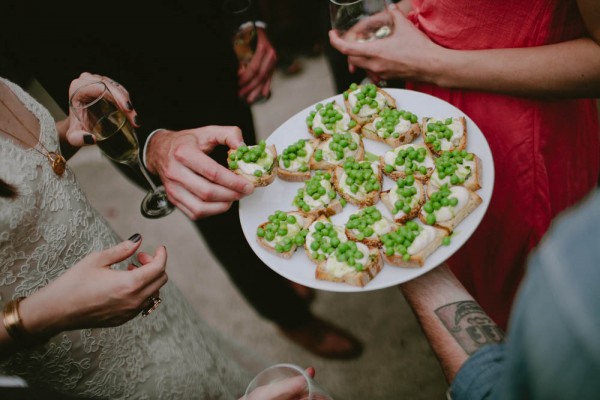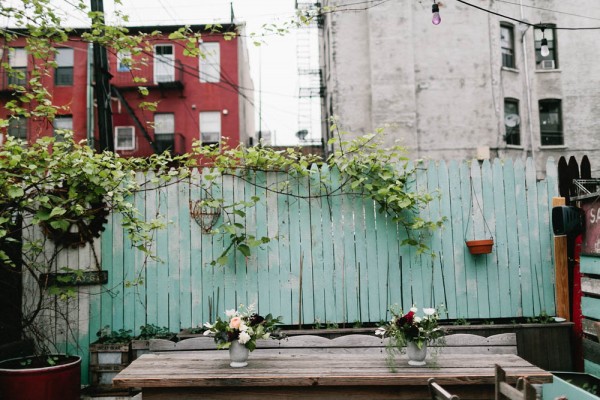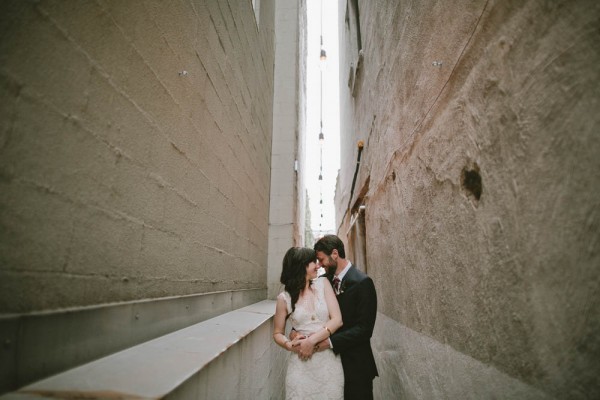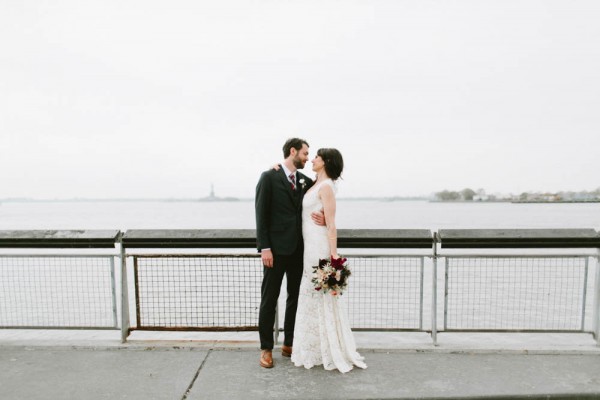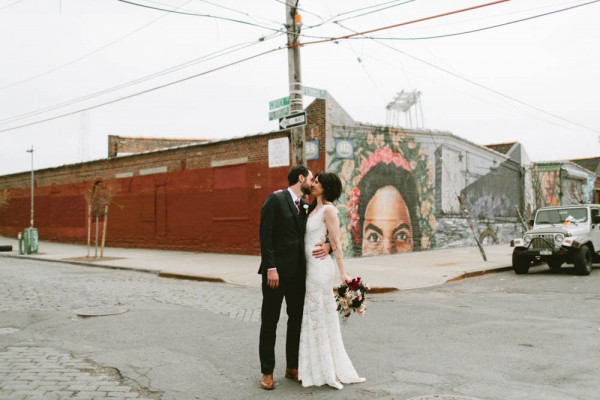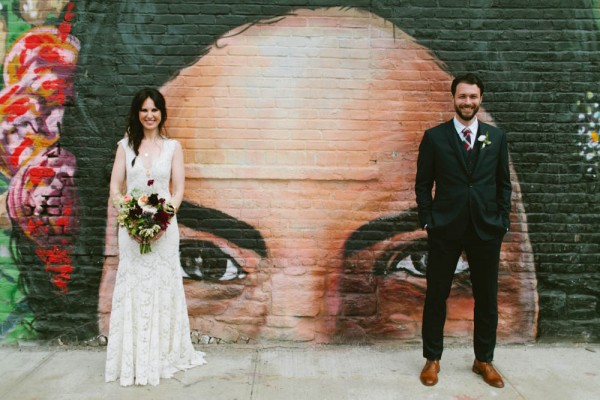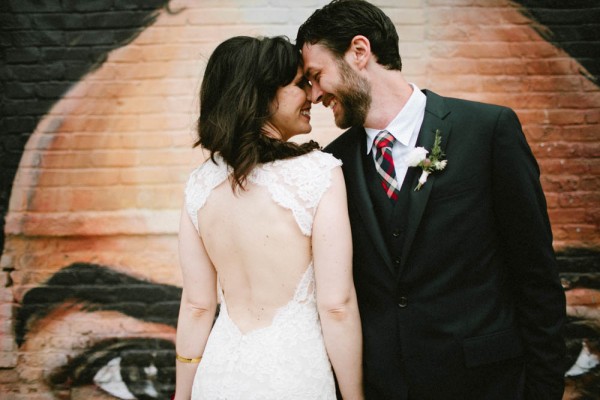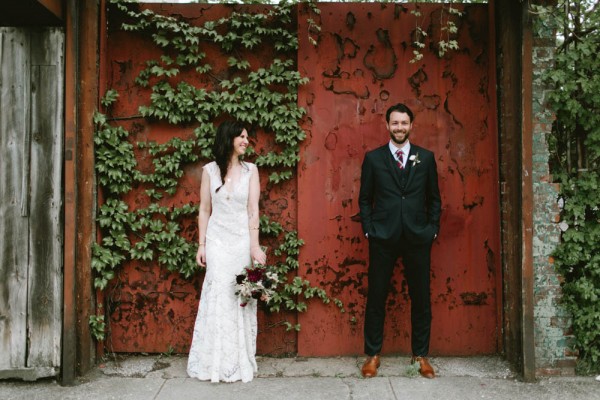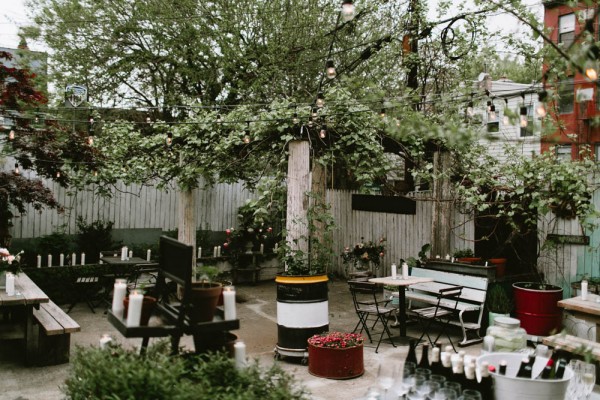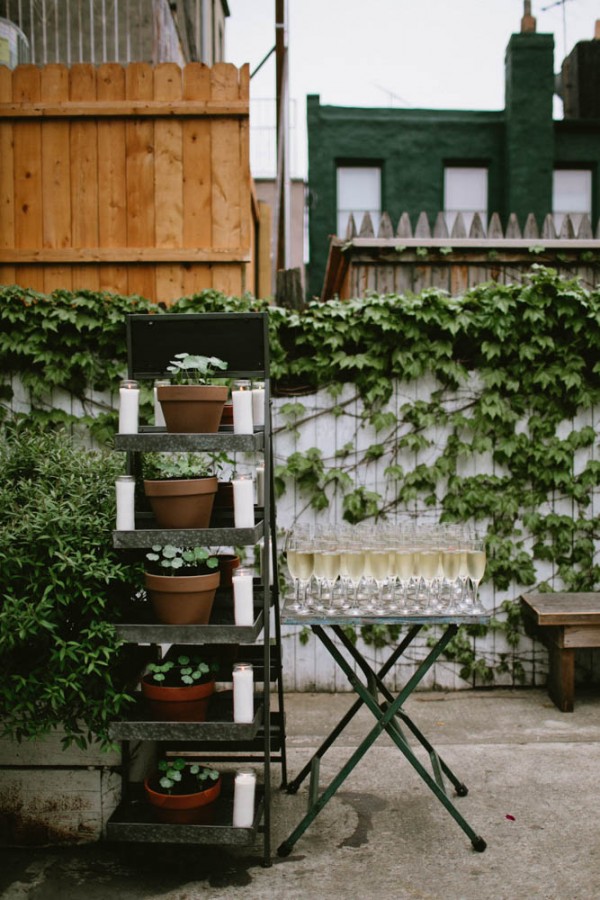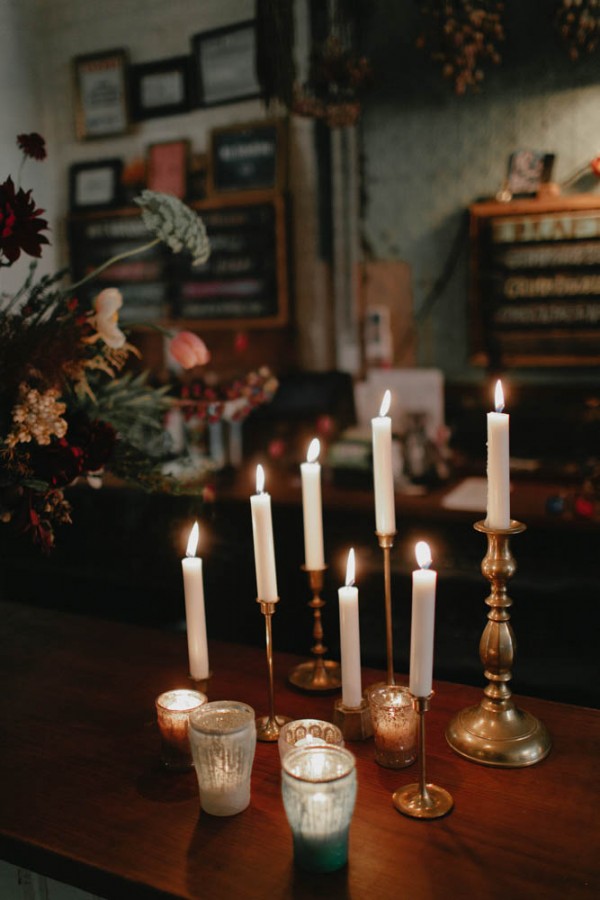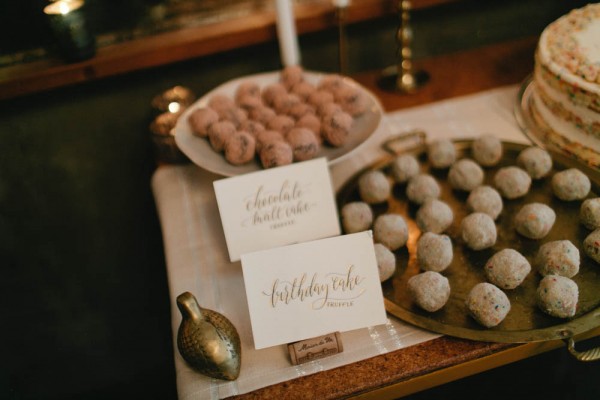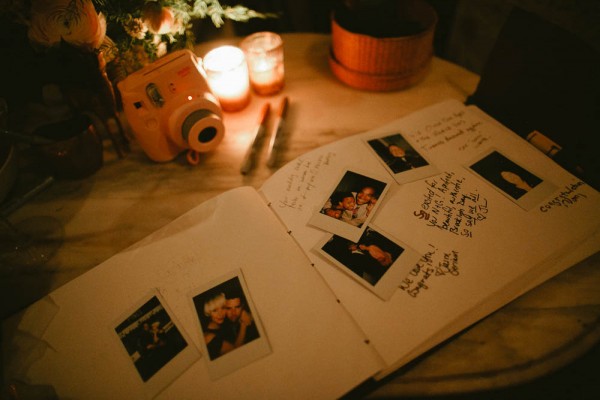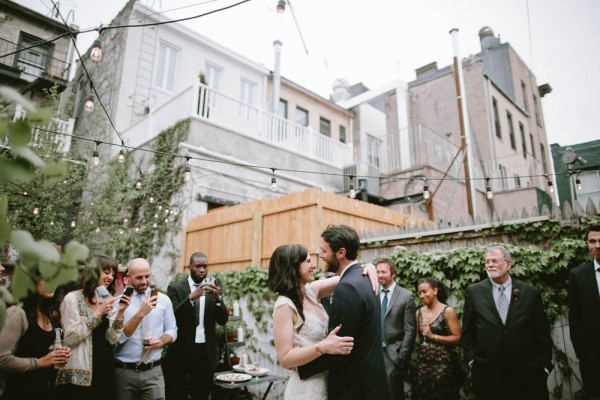 The Moments:
Oh man, so hard to choose! We didn't want to do the traditional "first dance" where everyone gathers around you and stares, so we asked our DJ to play our song ("The Luckiest" by Ben Folds – a little dark, and a little offbeat, just like us!), at some point during the first hour of our reception. We didn't want to know when it was coming, and we'd dance to it wherever we happened to be. Of course it turned into everyone staring at us, but it was just so lovely and sweet. I don't remember our ceremony hardly at all, but I loved everything we wrote for that too. The whole day was really the best ever. Even the morning rain showers!
The Couple Recommends:
Seriously, Our Love Is Loud and Alyssa Hoppe were a dream team. Being able to collaborate with such talent was my privilege and honor. I felt heard and understood as a bride, but also as a professional event producer. I can't recommend them both more highly!
The Wedding Team:
Photography – Our Love Is Loud
Venue – The Pines
Floral Design – Alyssa Hoppe
Catering – The Pines
Cake – Momofuku Milk Bar
DJ – DJ MOS
Invitations – Minted
Makeup Artist – Sylvia Dimaki
Hair Styling – Sylvia Dimaki
Wedding Dress – Monique Lhuillier
Bridal Accessories – Pierre Hardy (shoes)
Groom's Apparel – J.Crew
Rings – Erica Weiner
Favors – Momofuku Milk Bar
A special thanks to Our Love Is Loud for sharing Nina and Gerrett urban wedding at The Pines! Love this industrial style with natural touches? Check out this Maine wedding at The Portland Company!