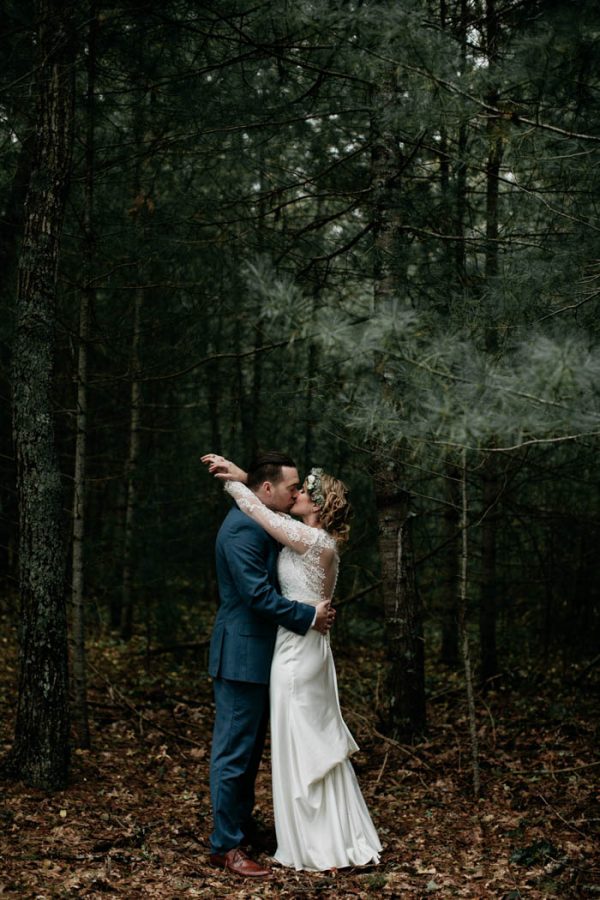 After a 27-hour drive in the rain from Texas to Massachusetts, Sarah and Patrick couldn't have asked for a better experience than their cozy New England wedding at The Overbrook House. Sarah has a penchant for whimsical colors, which she seamlessly blended into the rustic setting. A graphic designer by trade, Sarah DIYed the majority of their wedding decor, even creating adorable coloring page place-mats for guests to get creative during dinner. The weather may have been a bit muggier than the bride and groom anticipated, but it didn't keep photographer Jess Jolin from capturing romantic frame after frame of the happy pair!
The Couple:
Sarah and Patrick
The Wedding:
The Overbrook House, Cape Cod, Massachusetts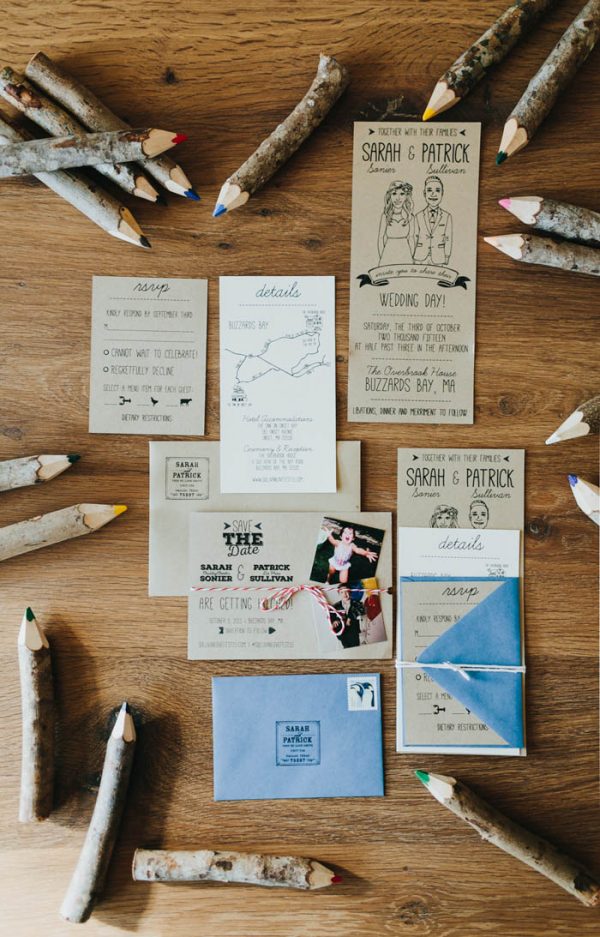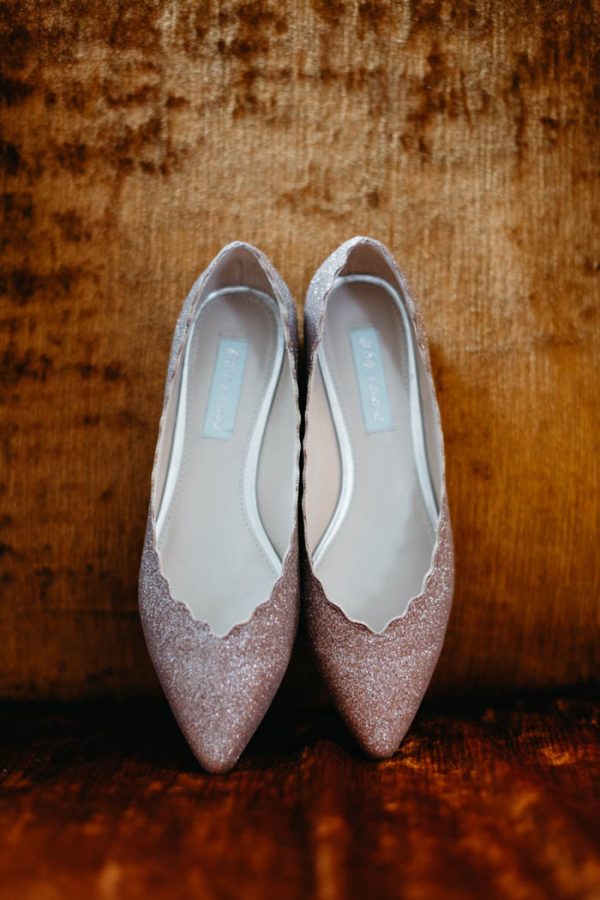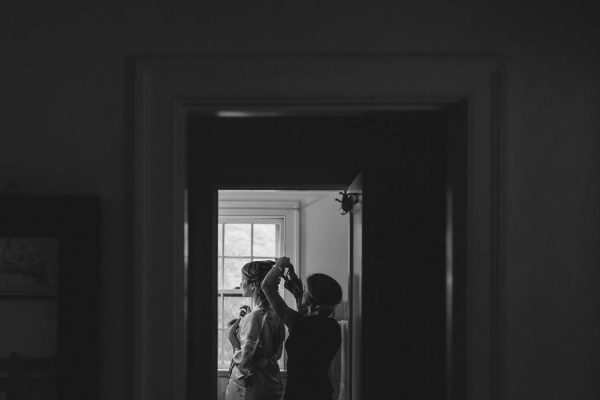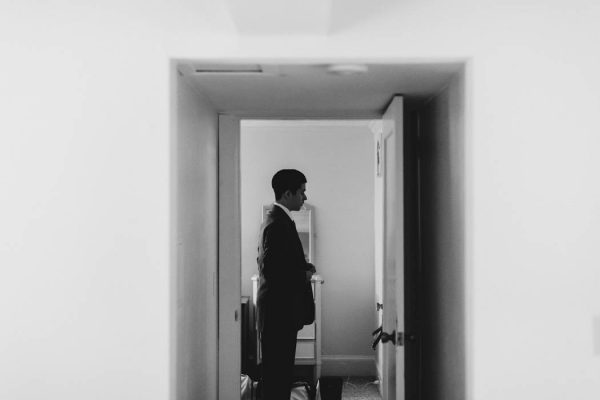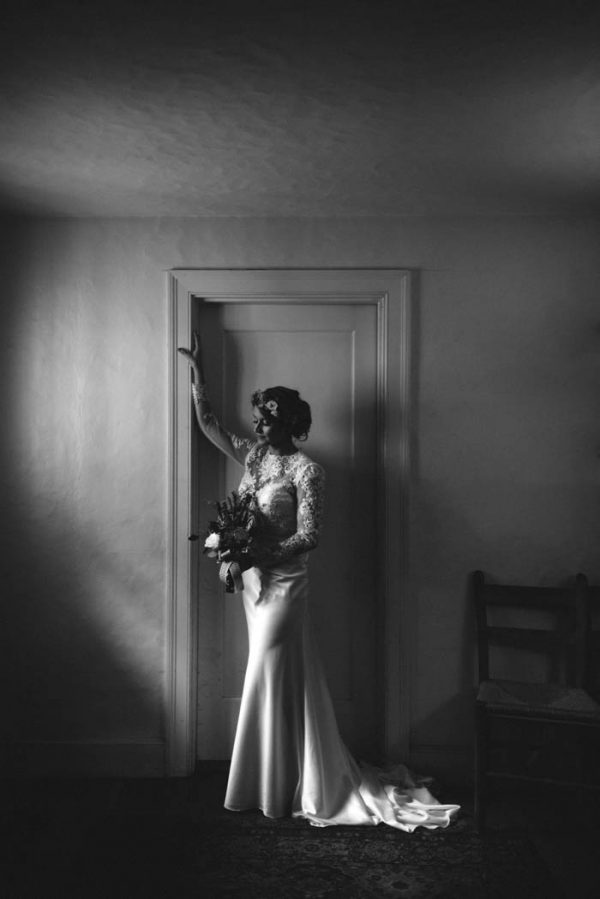 My wedding dress was the first I had tried on. Its from the Allure Romance line. Basically, I wanted sleeves and a classic look.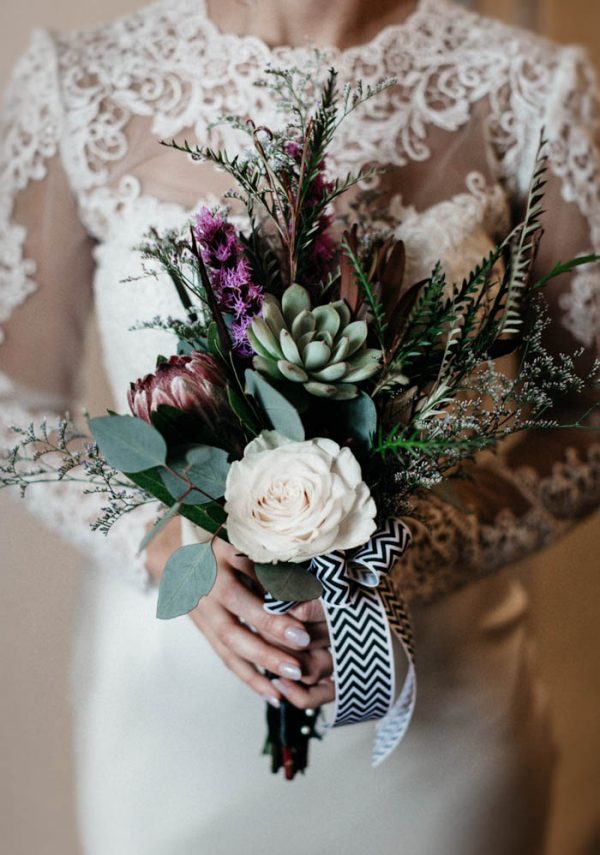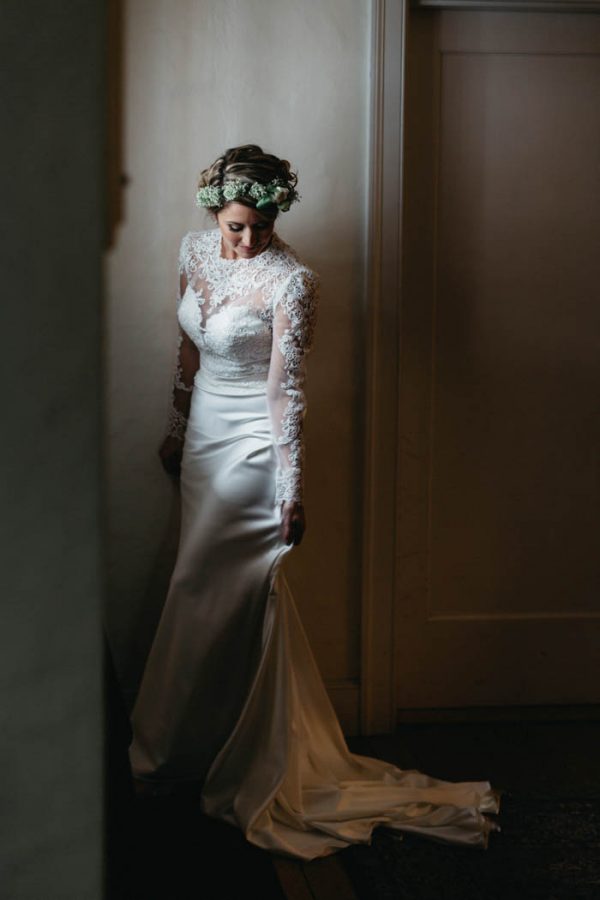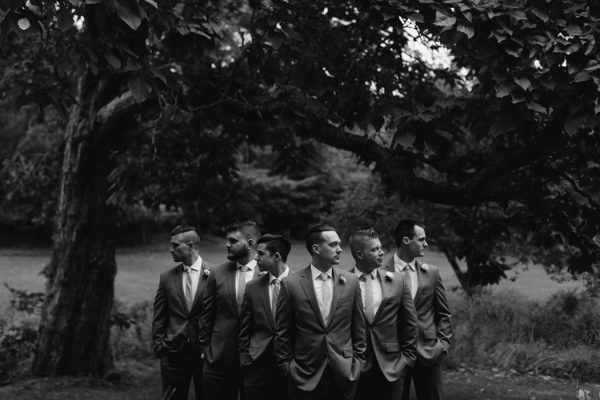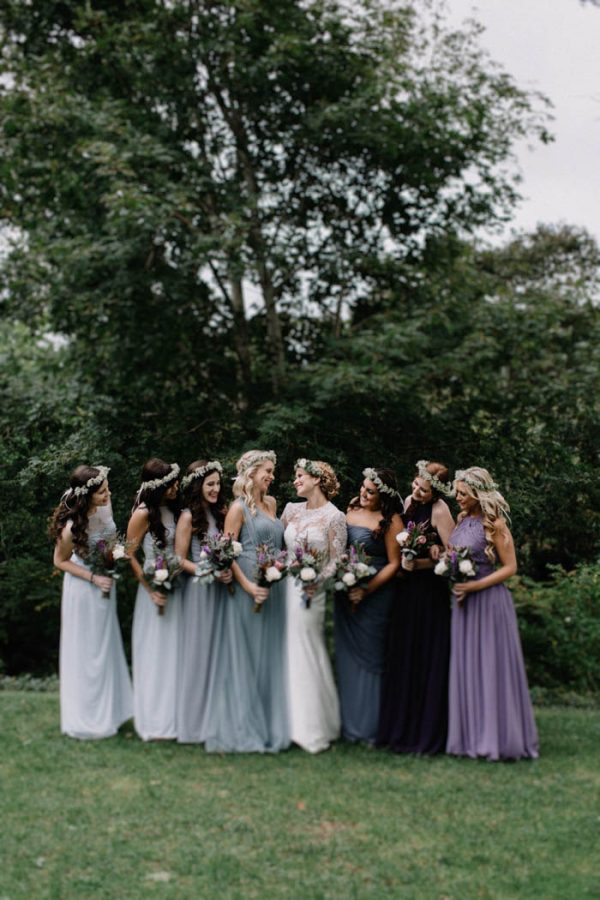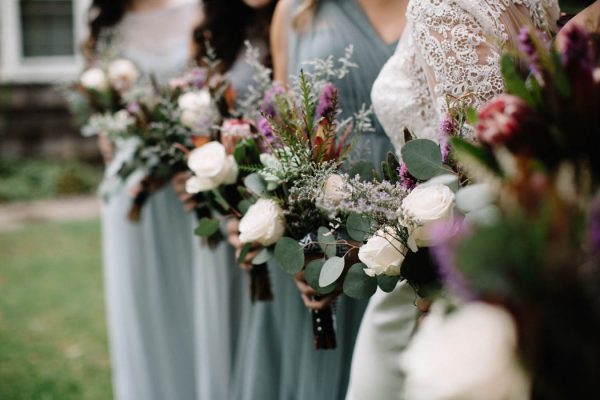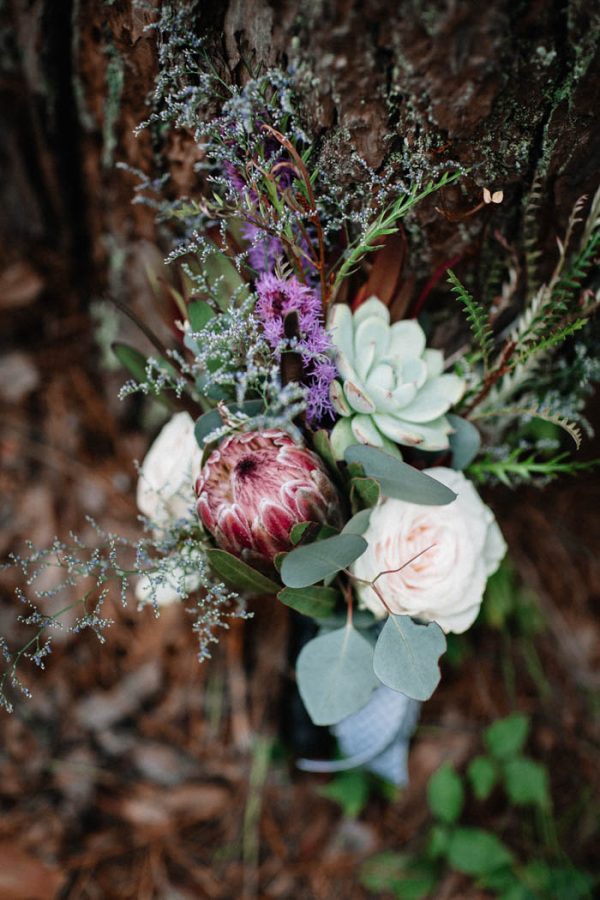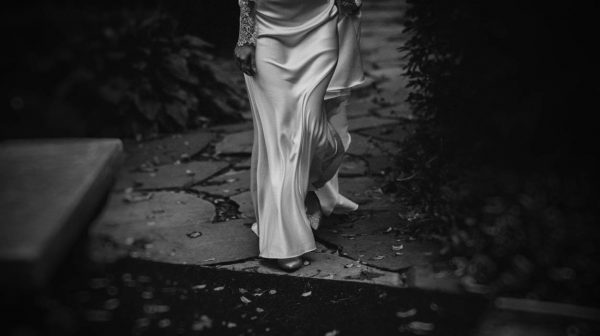 THE RAIN. Oh the rain… We drove 27 hours through rain to get to Buzzards Bay. Texas to Massachusetts. The weather in New England had been unseasonably warm UNTIL the week of the wedding. I'm talking 80 degrees and sunny to four inches of rain. We ended up having to change just about everything in terms of logistics. We took the theme from Indian Summer to a Romantic Fern Gully and it couldn't have been more enchanting.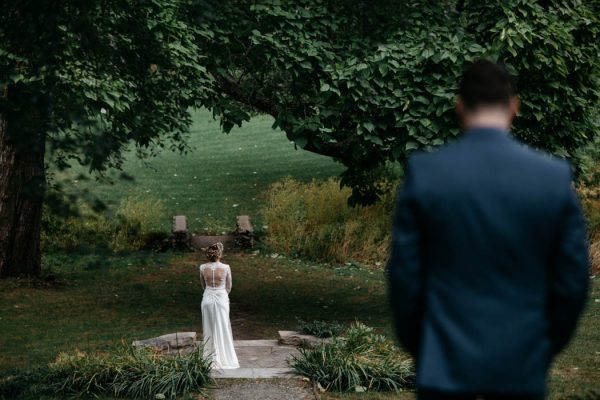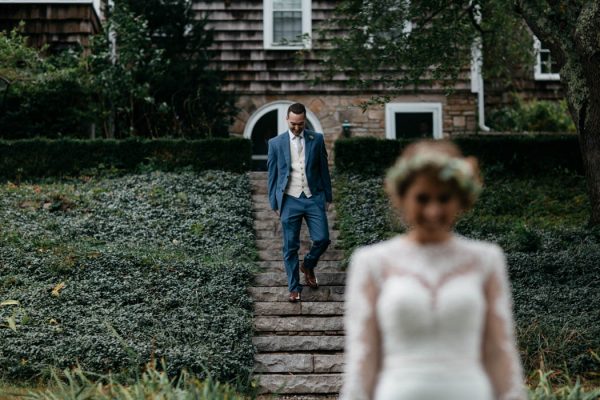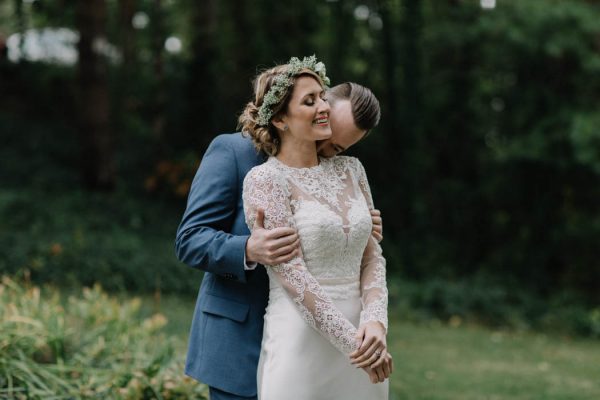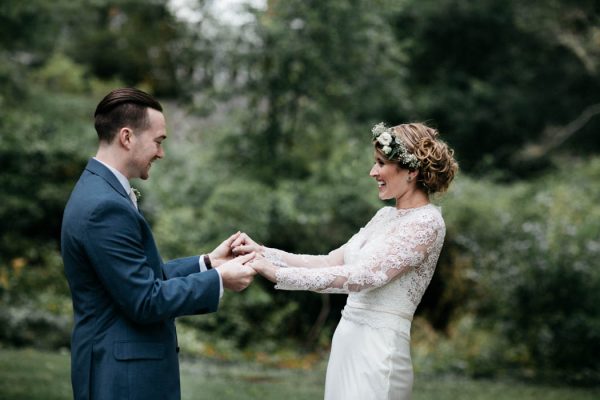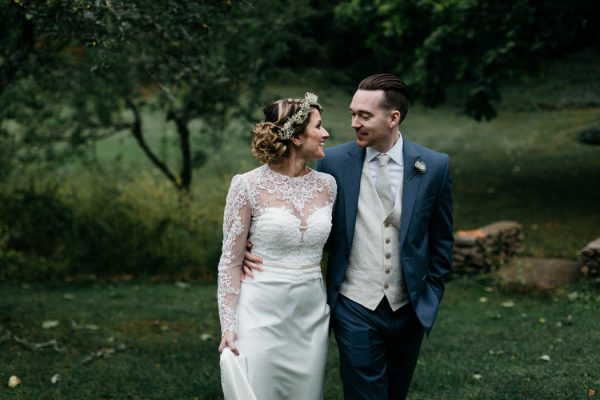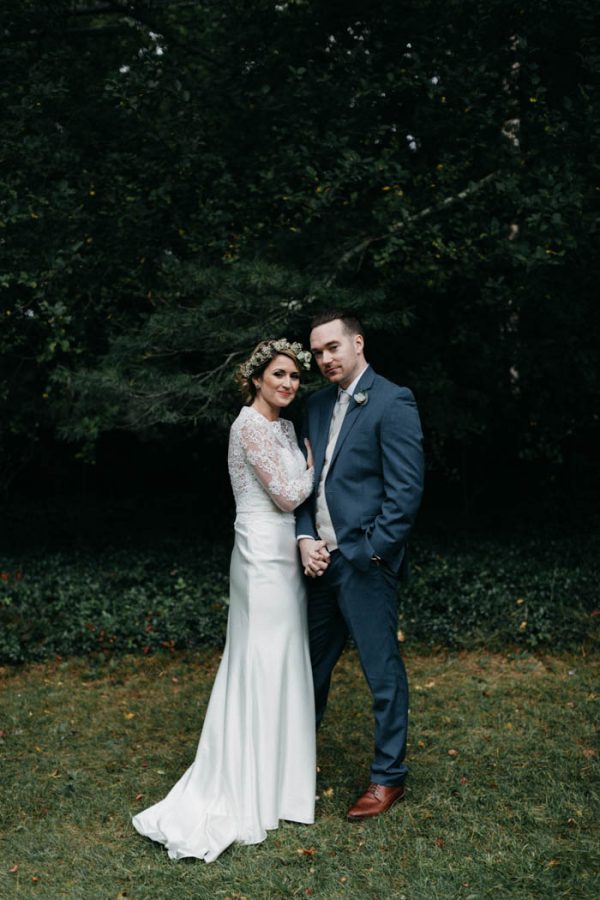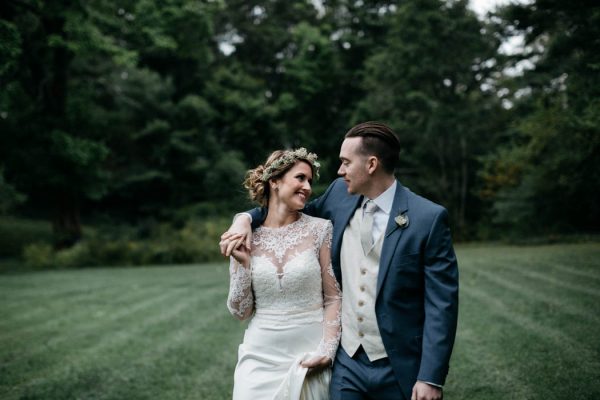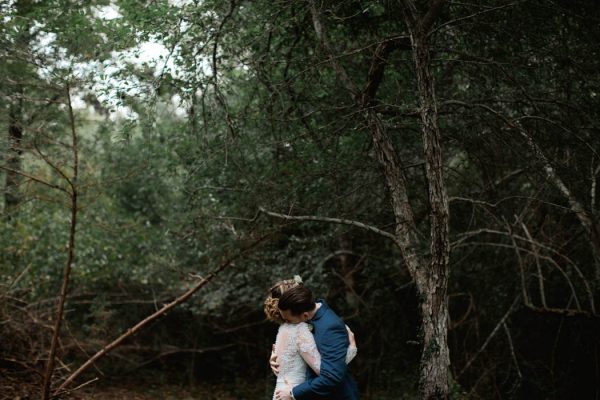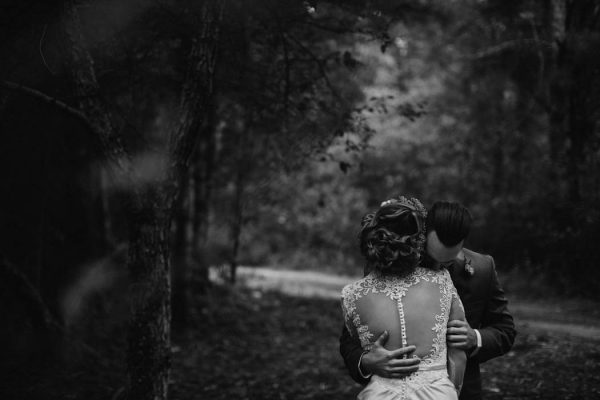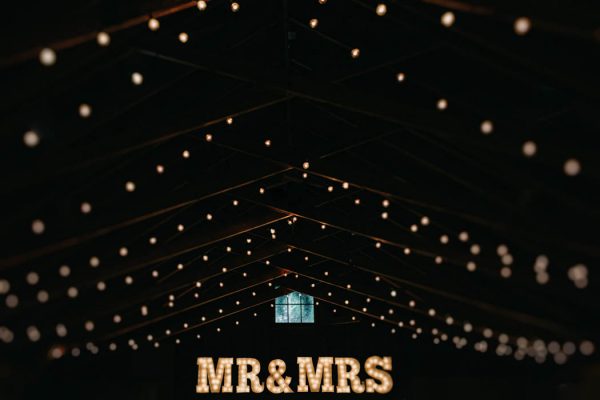 The property is to die! Its a 1920's Cape Style mansion on a hilltop with a white light lit stone path that leads to a dance hall. SOLD! We really wanted to keep everyone together and it was able to accomodate 28 people all in one spot. No hotels. No rules. We really weren't into the thought of having a few hours to set up and then being forced out. With a weekly rental, we were able to take our time. It was basically a blank slate for us to DIY the heck out of. Which we did!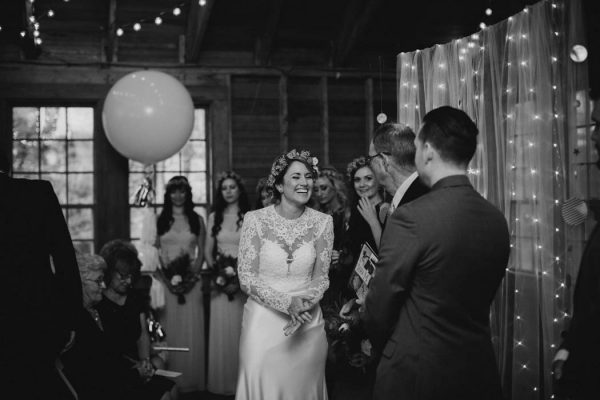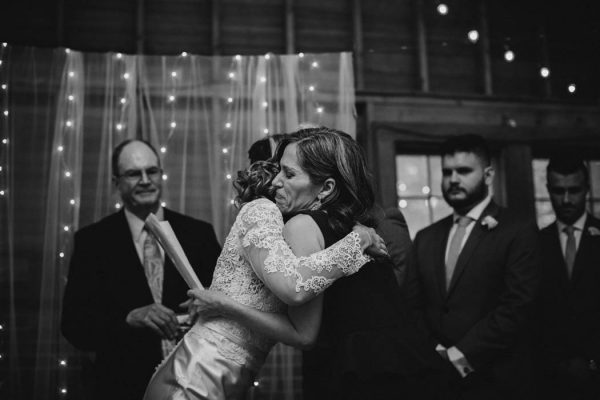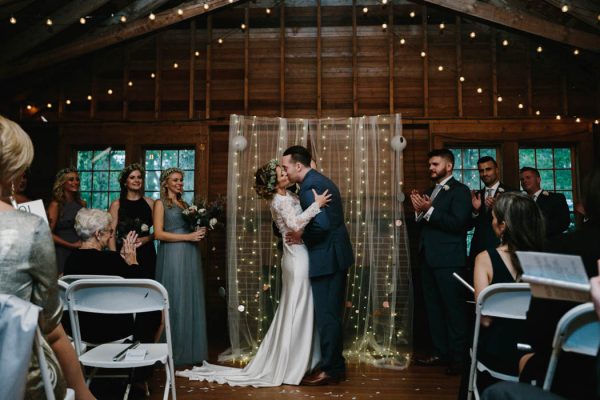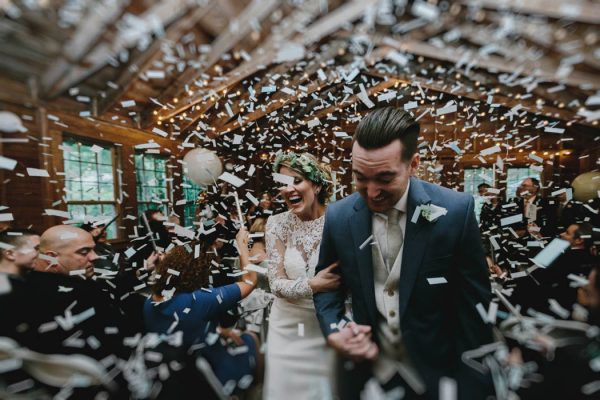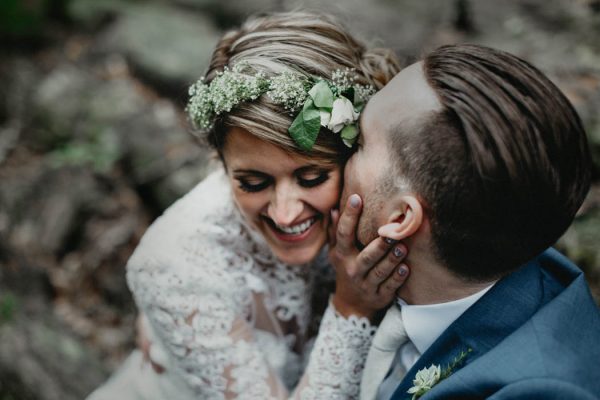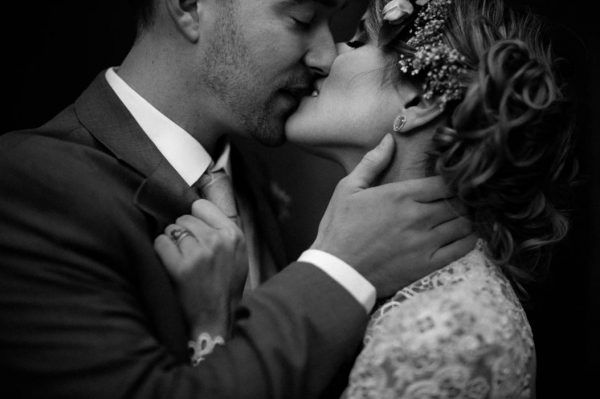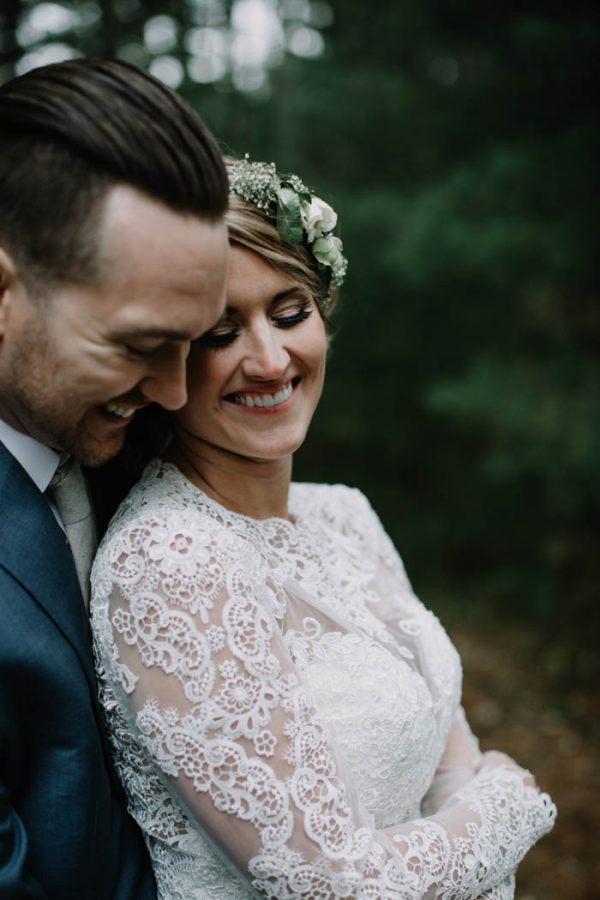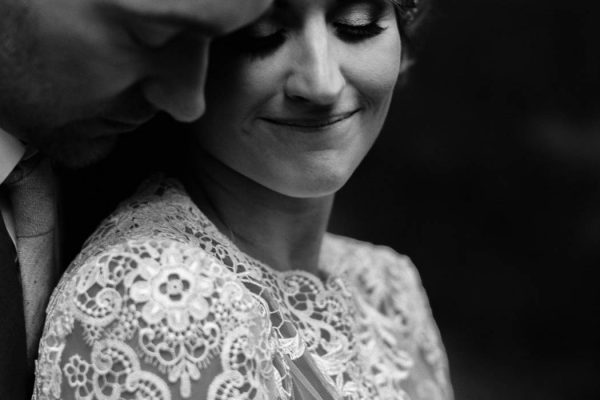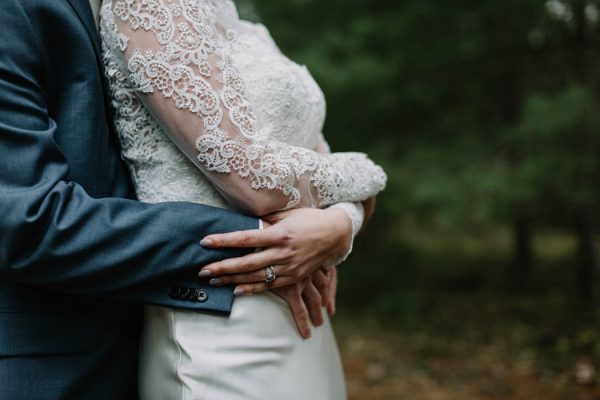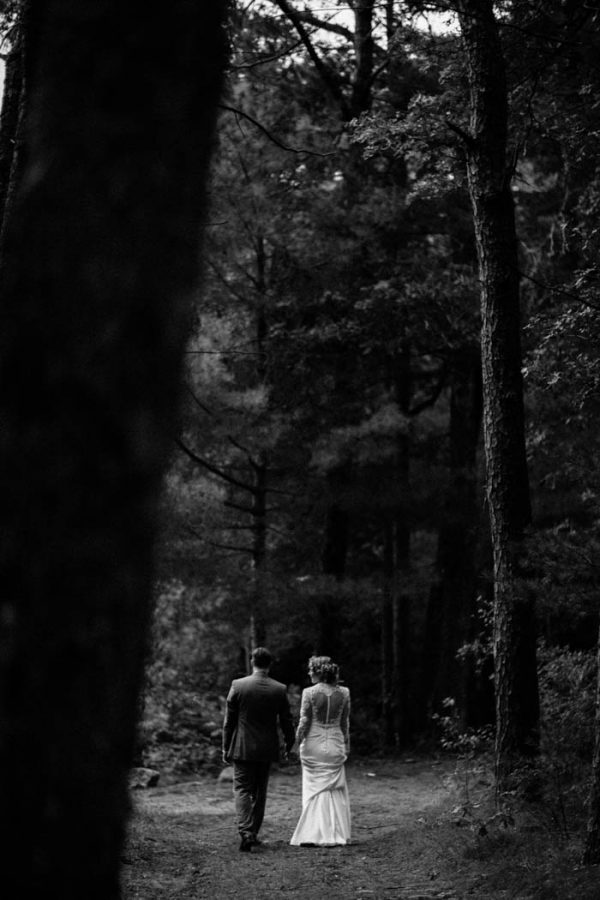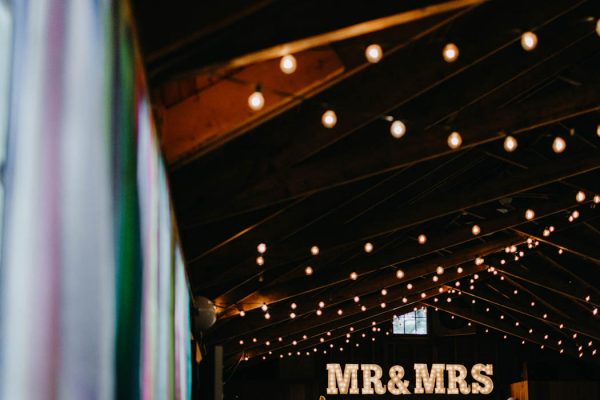 It was important to us to keep it true to who we are – a bit old fashioned, a little colorful, and out of the box. We wanted create a comfortable and warm setting. The trick was incorporating everything that represents us as a couple. It had to be a blend of my obsession with whimsical colors and Patrick's slick rustic charm.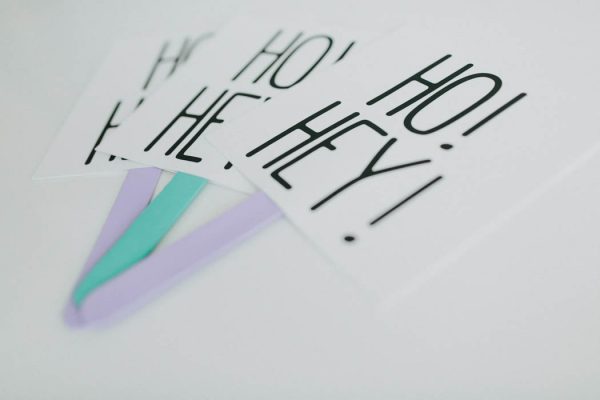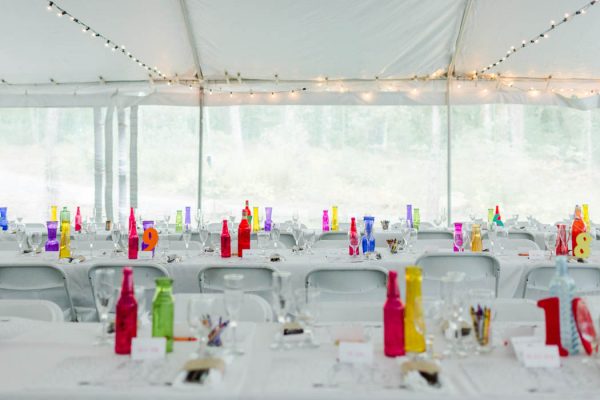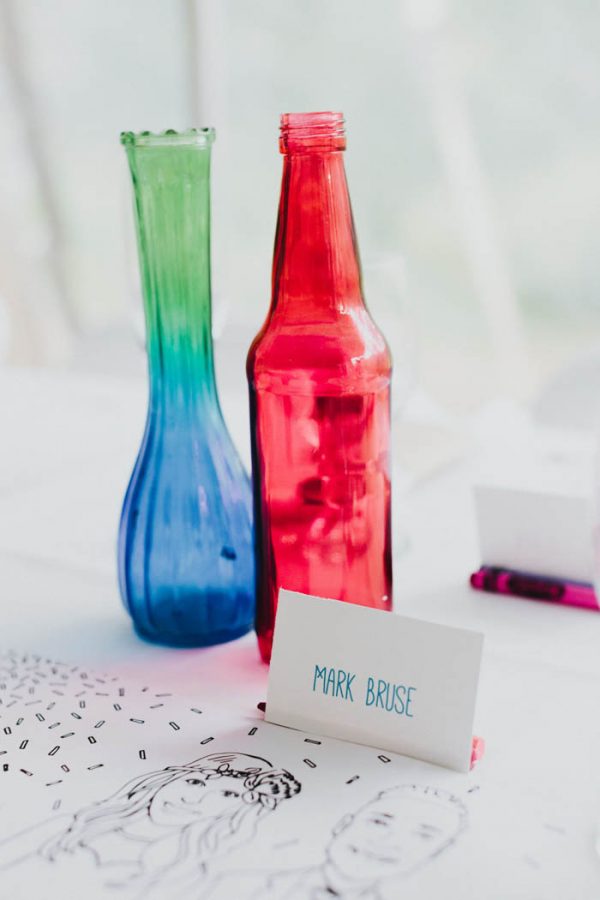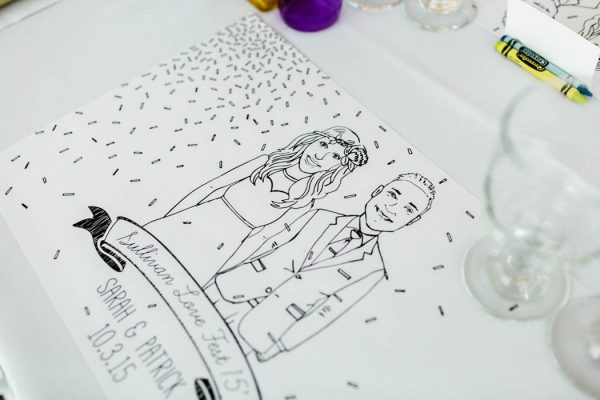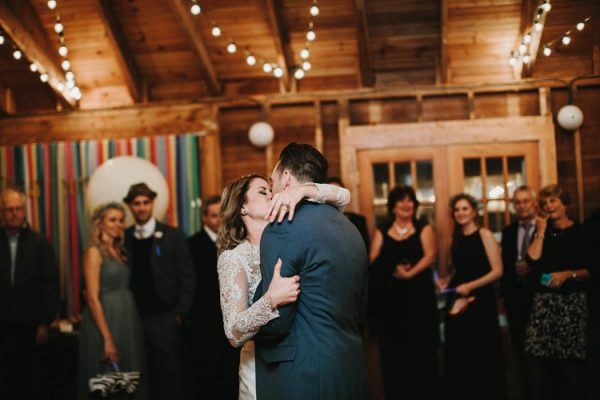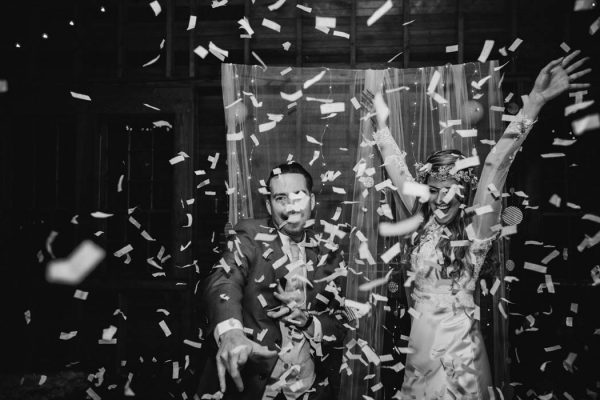 Congrats to Sarah and Patrick on their New England wedding at The Overbrook House! For more from Junebug Member Jess Jolin Photography, be sure to check out Emily and Matthew's thoughtful alternative New Hampshire wedding.