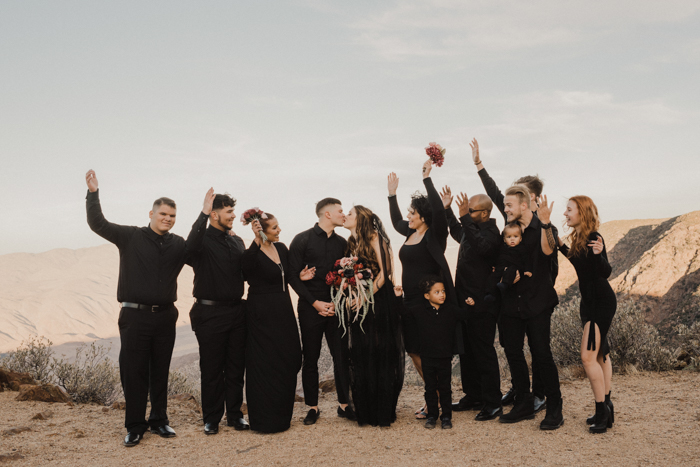 When couples are deciding where to get married, it can be hard to find the right place. For Sarah and Onairam, all they knew is that they wanted a location that was scenic and beautiful. Thankfully, their photographer, Junebug member Madeline Barr Photo, knew exactly where to go. On top of having gorgeous views, this couple and their loved ones dressed in all black, which made a great statement on the rocky mountain top.
After a unique unity ceremony, they celebrated their nuptials with a simple picnic table. The picnic table was surrounded by gorgeous DIY floral arrangements, a wedding cake, and a golden sunset, this Mt. Laguna micro wedding proves that you can still create a simple ceremony and make a bold statement.
The Couple:
Sarah and Onairam
The Wedding:
​​Mt Laguna, San Diego, California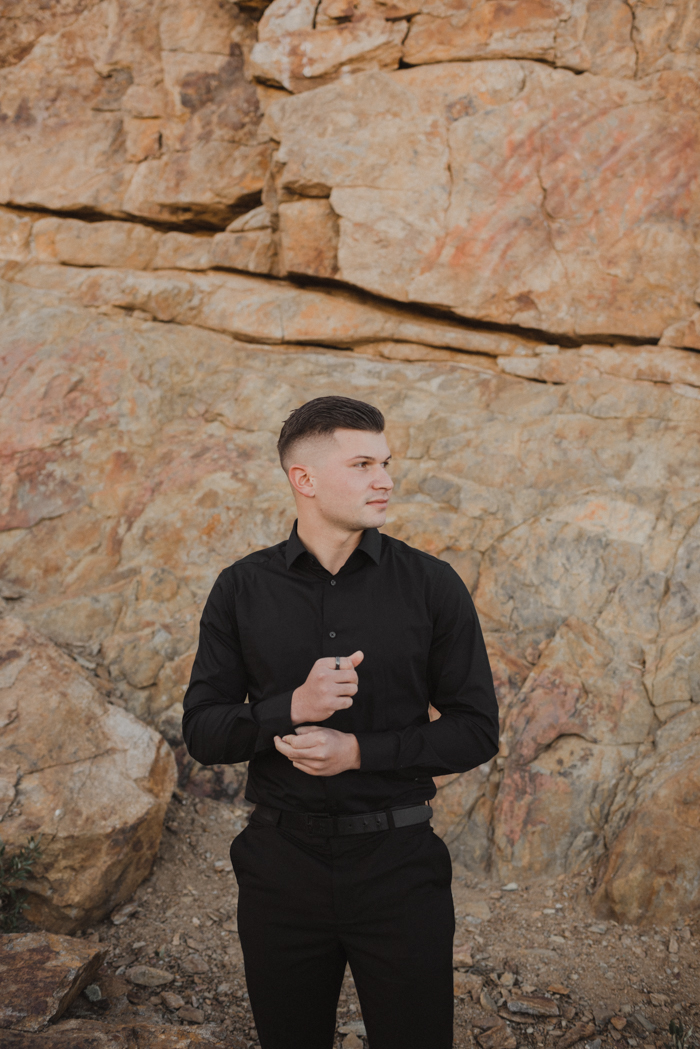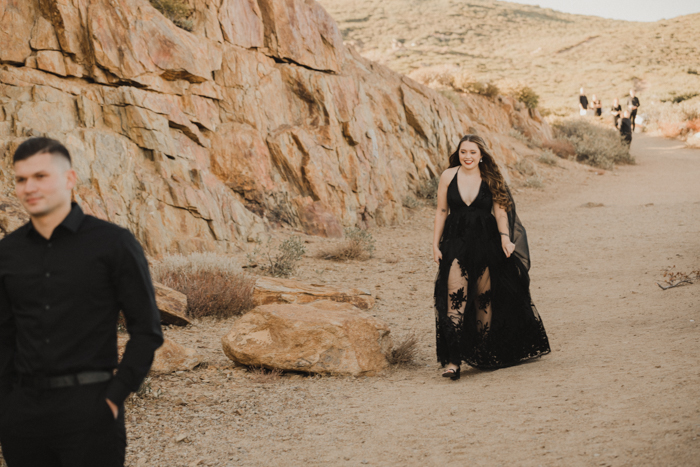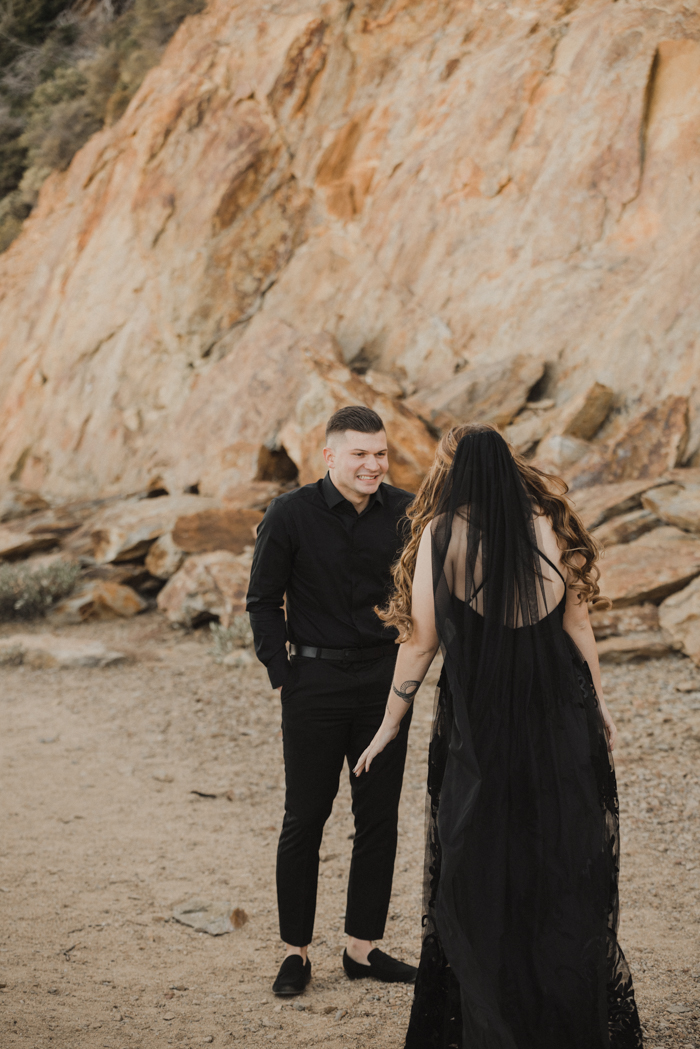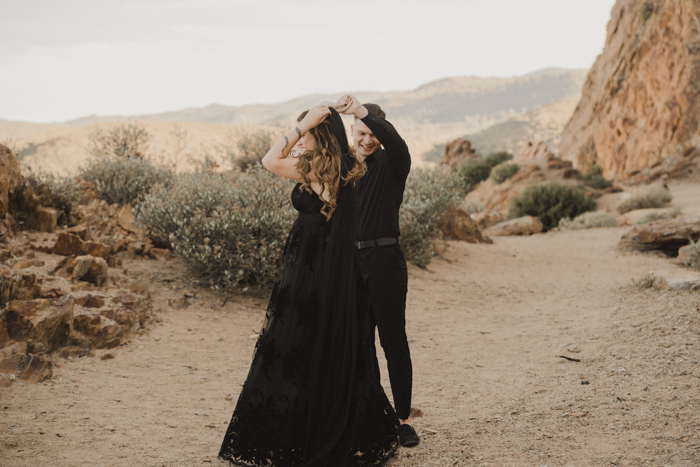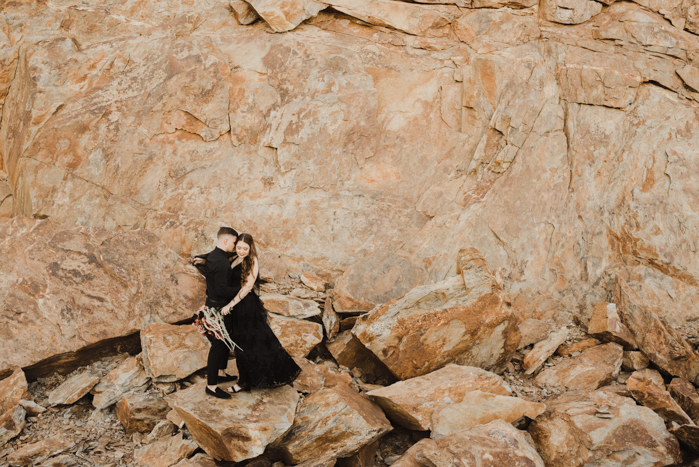 Simple Yet Meaningful Ceremony
We're so proud of our whole wedding. We loved the simplicity and meaning that went into everything. My husband and I put a lot of thought into what meant the most to us and it shows.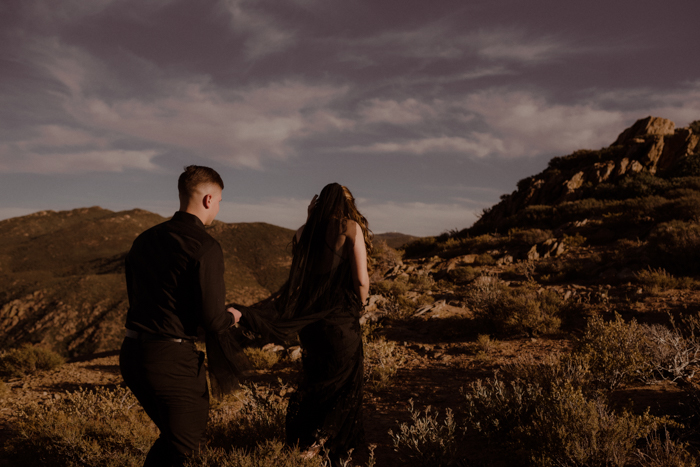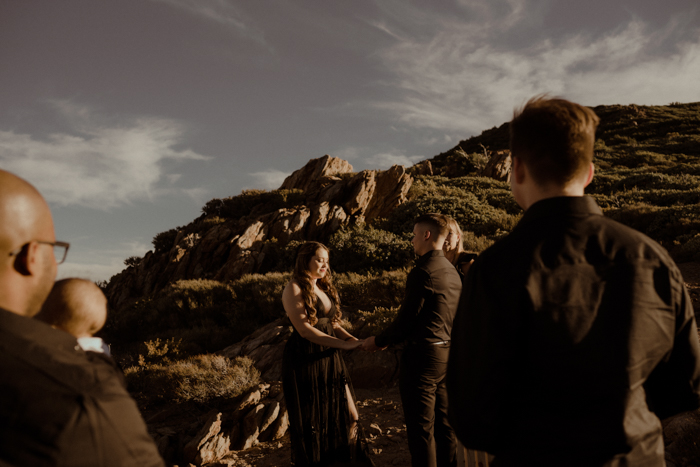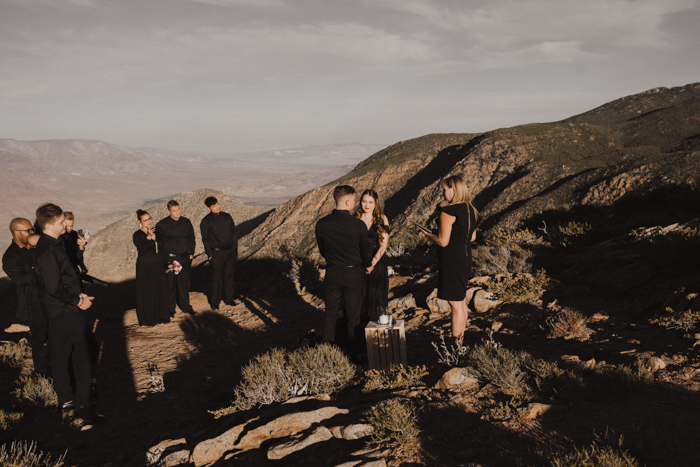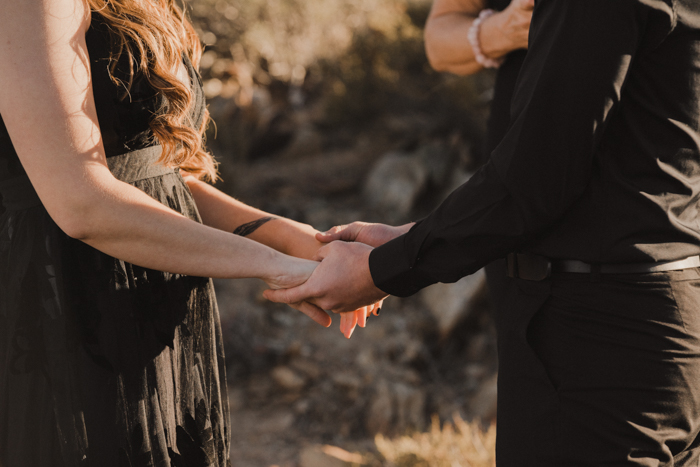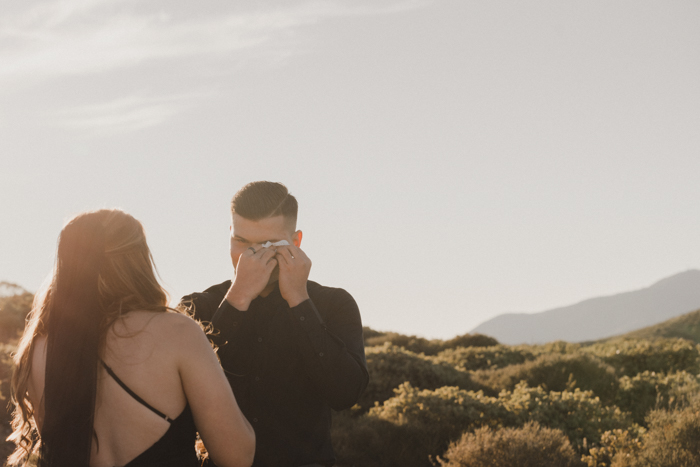 Making Memories Atop A Mountain
​​It's all so memorable to us, it seems like it happened yesterday rather than almost a year ago. The ceremony, pictures, and the heartfelt preparation that went into the whole thing are as important as the memories we made during the day.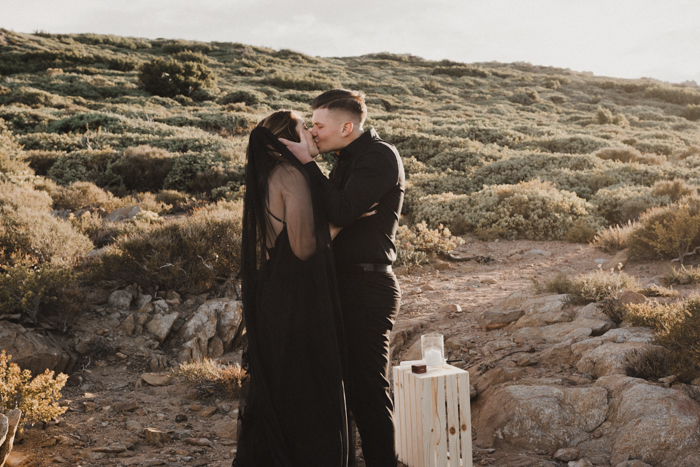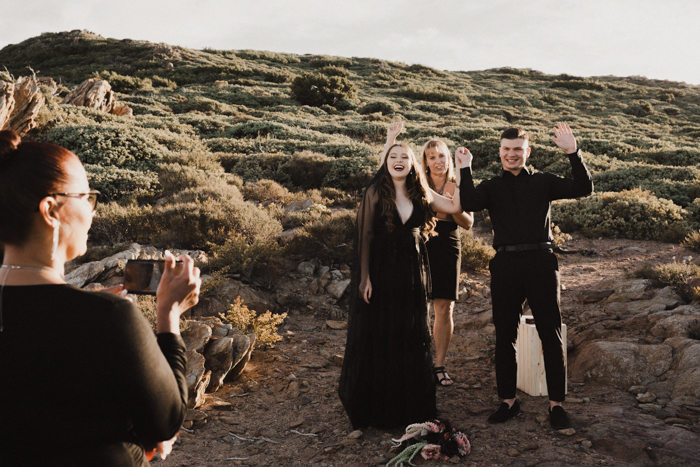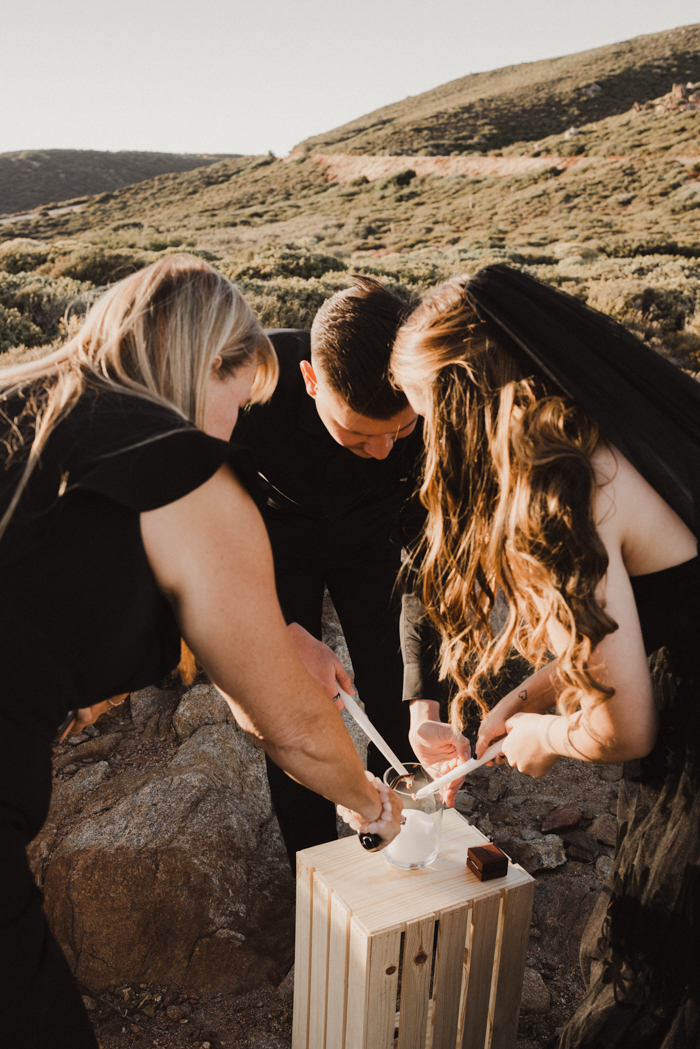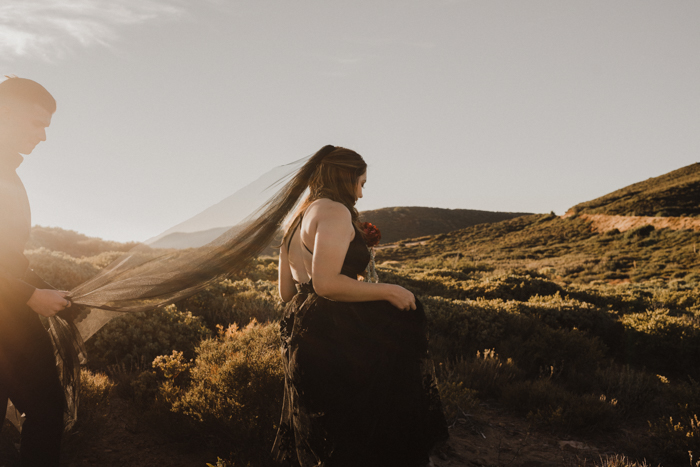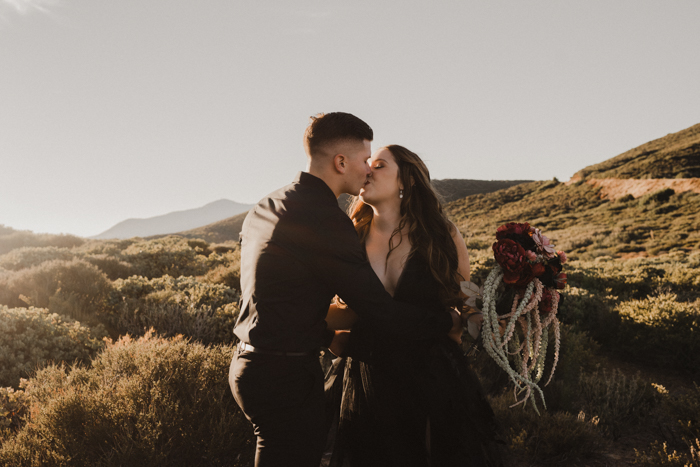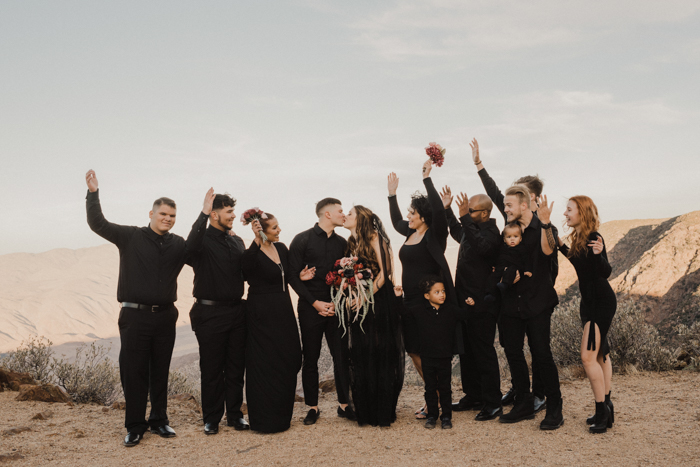 Advice for Nearlyweds
Our biggest piece of advice for couples is to avoid planning their wedding based on what other people would want or enjoy. We look back and are so pleased that we did what meant most to us, not what made everyone else happy.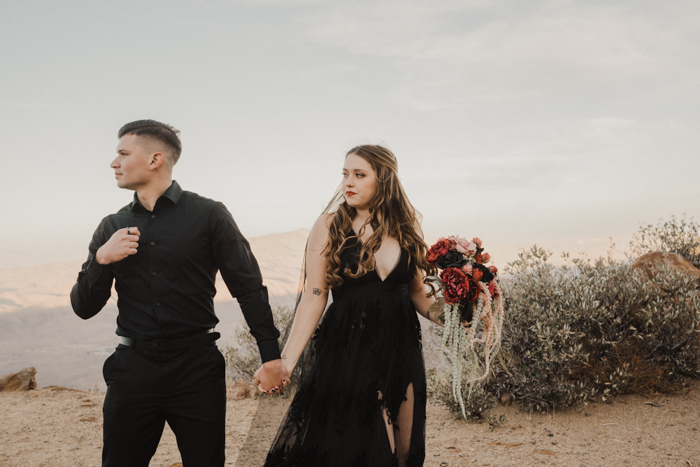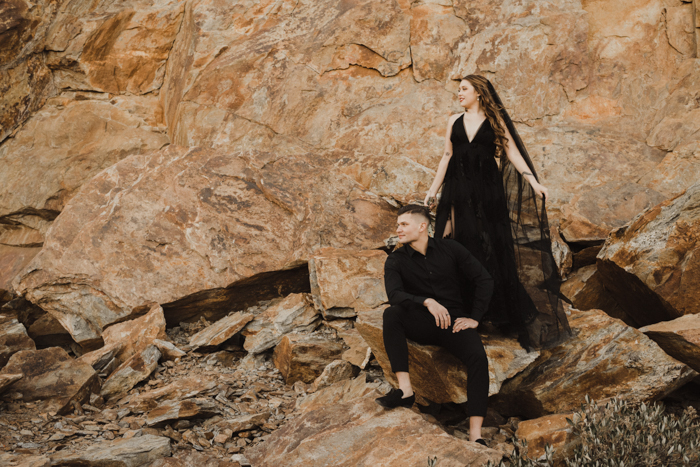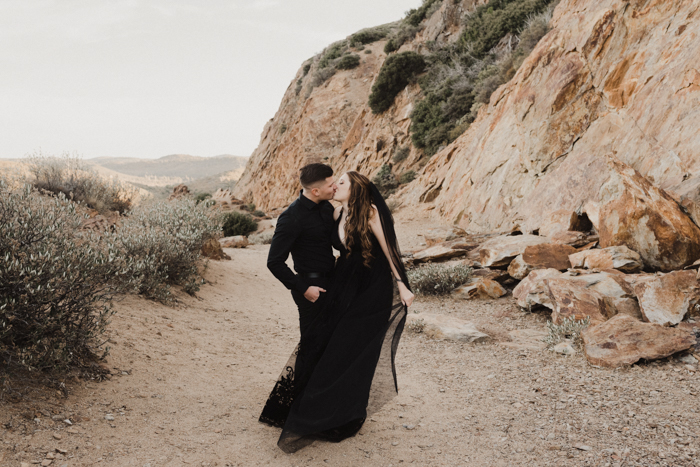 DIYing Their Mt Laguna Micro Wedding
We DIY'd almost everything. My veil was made by my mother and me. We also DIY'd the cake by just buying a plain cake and decorating it ourselves. The table that we put the cake on in the pictures was built by my husband. And we DIY'd my bouquet.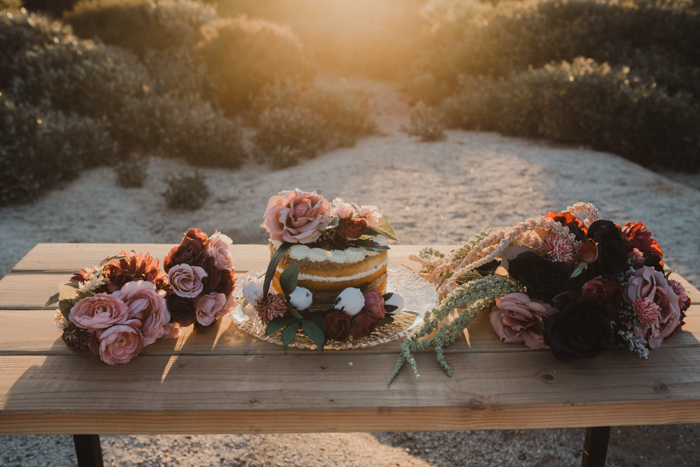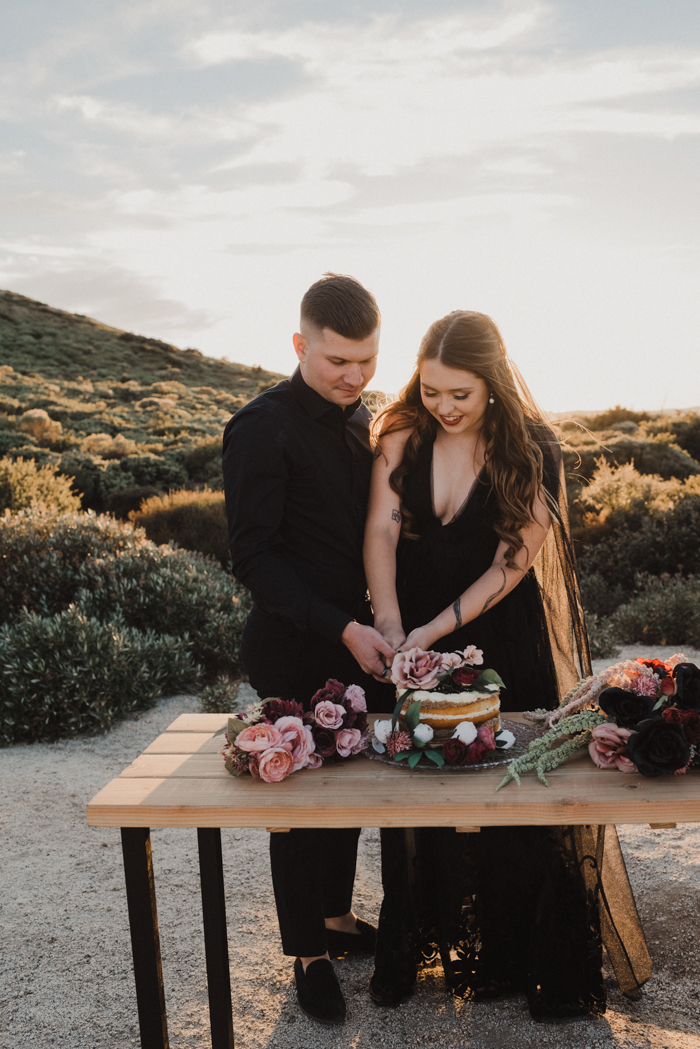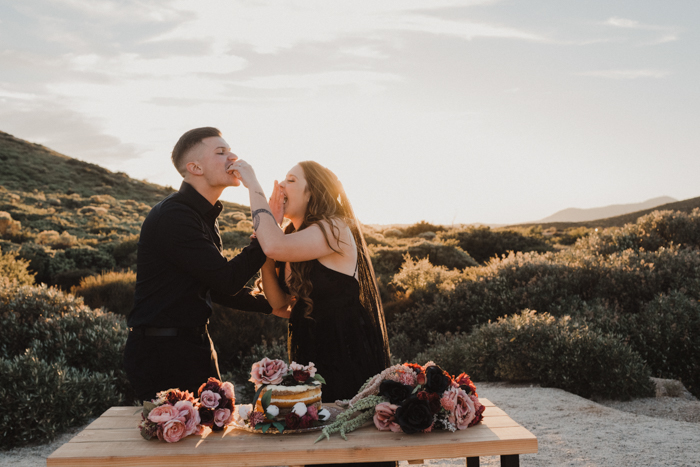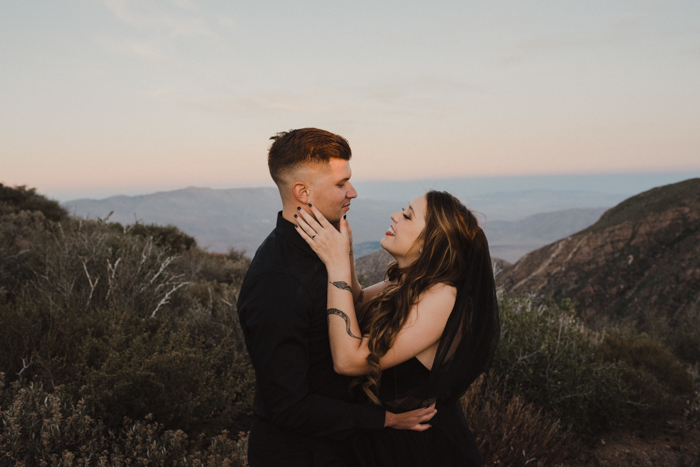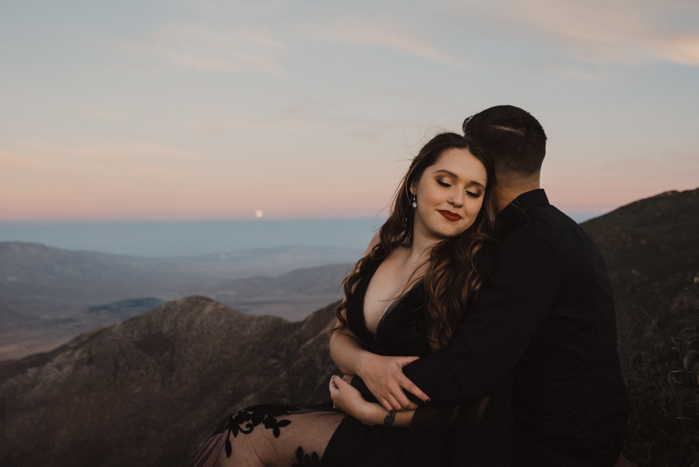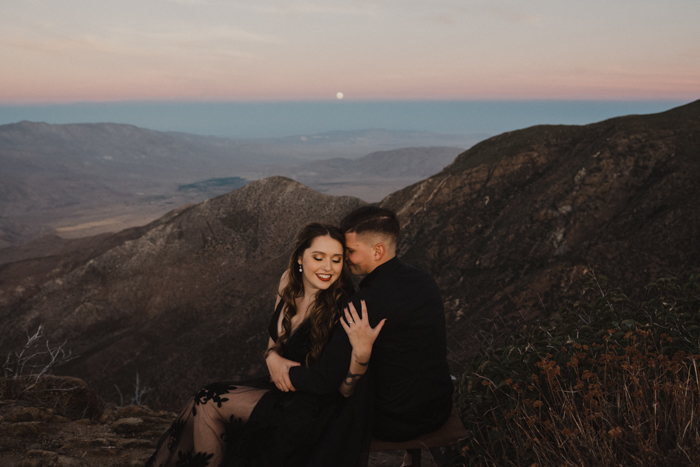 I cannot speak highly enough of Madeline Barr Photo. She made the whole process so heartfelt and comfortable. The pictures were everything I wanted and more. She put so much effort in from beginning to end.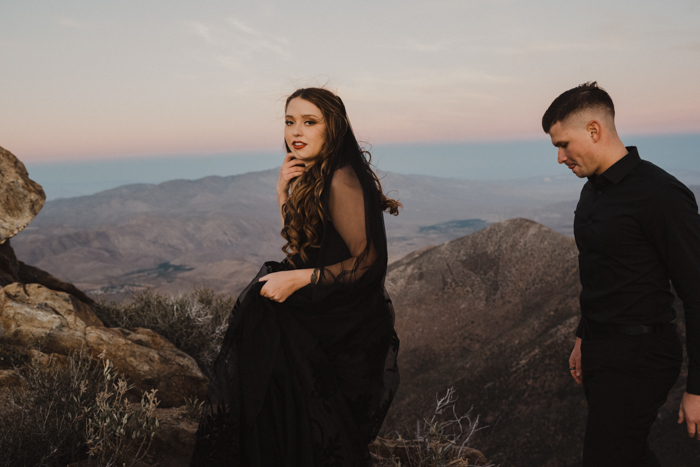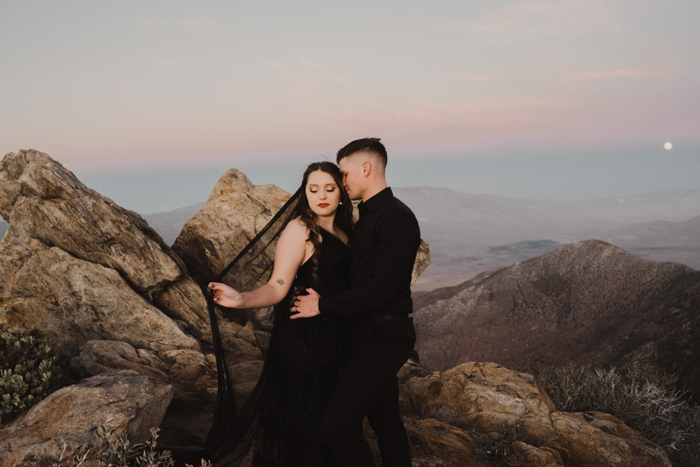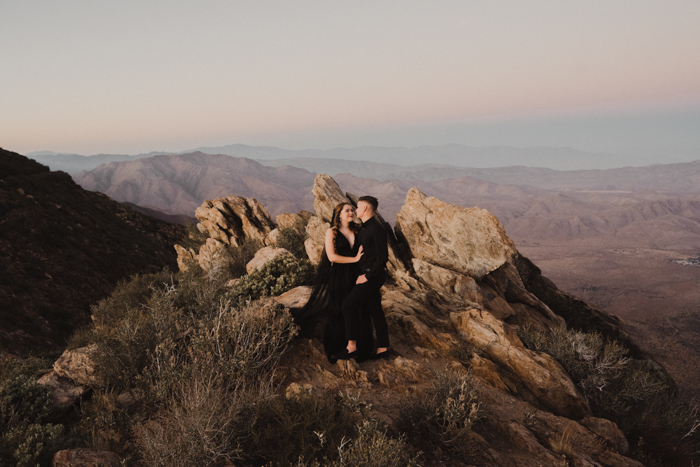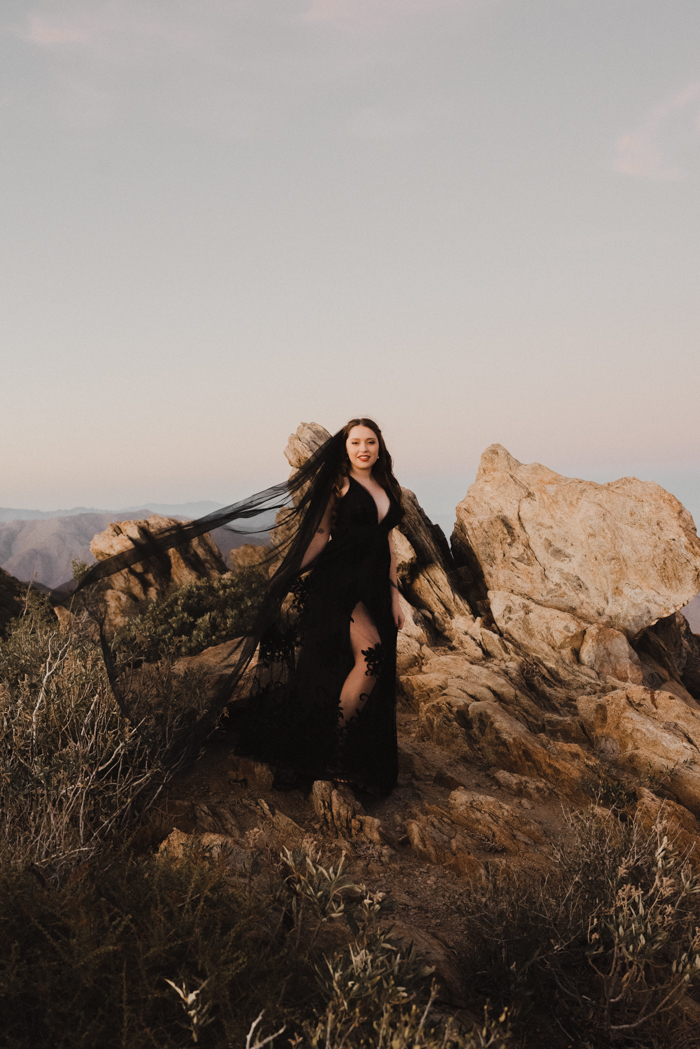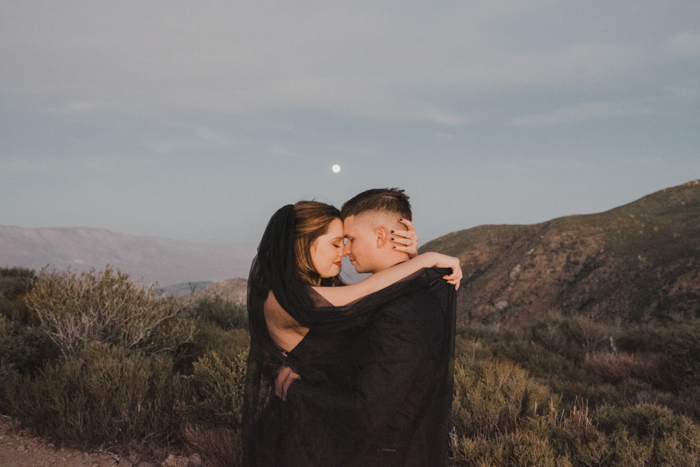 Congratulations to Sarah and Onairam on their Mt Laguna micro wedding! Major shout out to photographer and Junebug member Madeline Barr Photo for capturing and sharing this day with us. See more of her work in her profile of photographers from around the world here.
Creating a simple ceremony that shows off your unique style is half the fun of wedding planning. Whether it's wearing a non-white wedding dress or having a handfasting unity ceremony, we're here to help you plan your dream wedding.