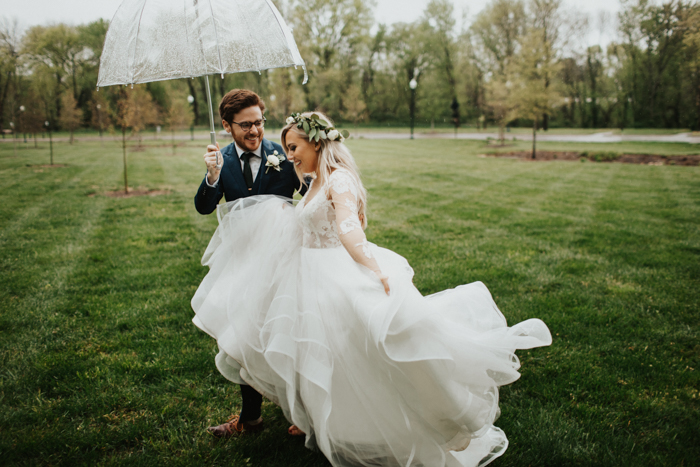 Despite their biggest fear coming true, Nashville sweethearts Alyssa and Thomas weren't going to let rain stop them from having the wedding of their dreams at CJ's Off the Square. They had planned an indoor/outdoor celebration that played to both their classic and modern vibes and, even though the ceremony location had to be changed, their day could not have been more beautiful. In fact, we think the rain made their day even more romantic! The venue's talented team of planners and designers helped bring the bride's ethereal garden vision to life with overflowing arrangements and greenery installations created by The Enchanted Florist, dark wood tables, gold place settings, and a stunning Edison bulb chandelier. From the couple's tearful first look to their rain-soaked (and super romantic) portraits, photographer Janelle Elise was there to capture every moment of this ethereal spring garden wedding!
The Couple:
Alyssa and Thomas
The Wedding:
CJ's Off the Square, Nashville, Tennessee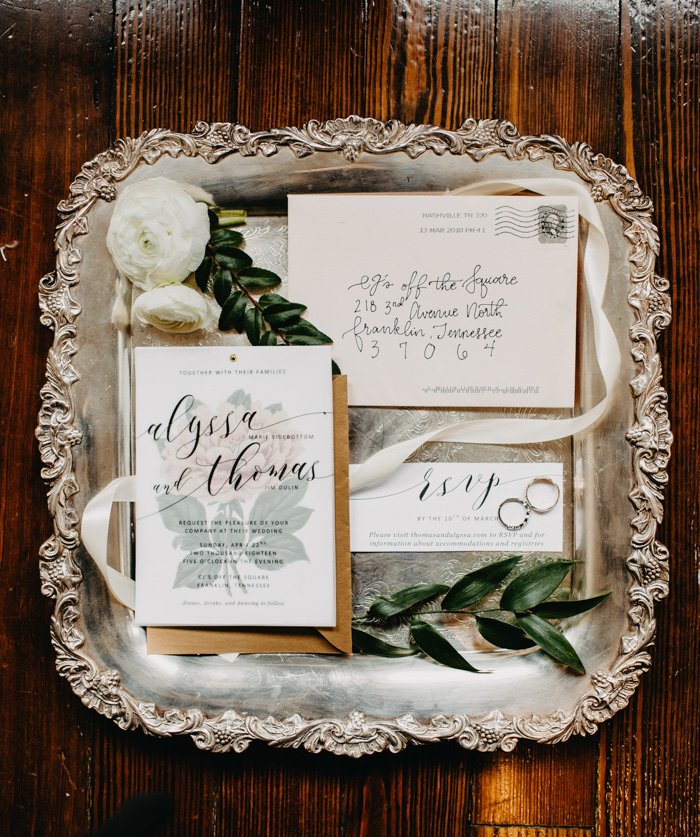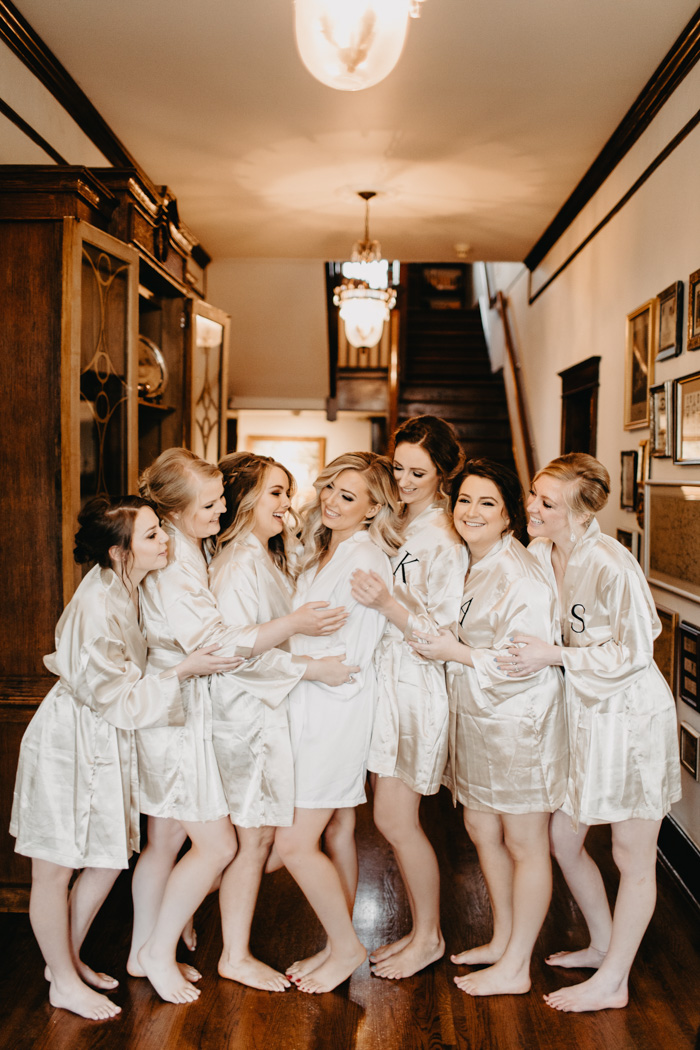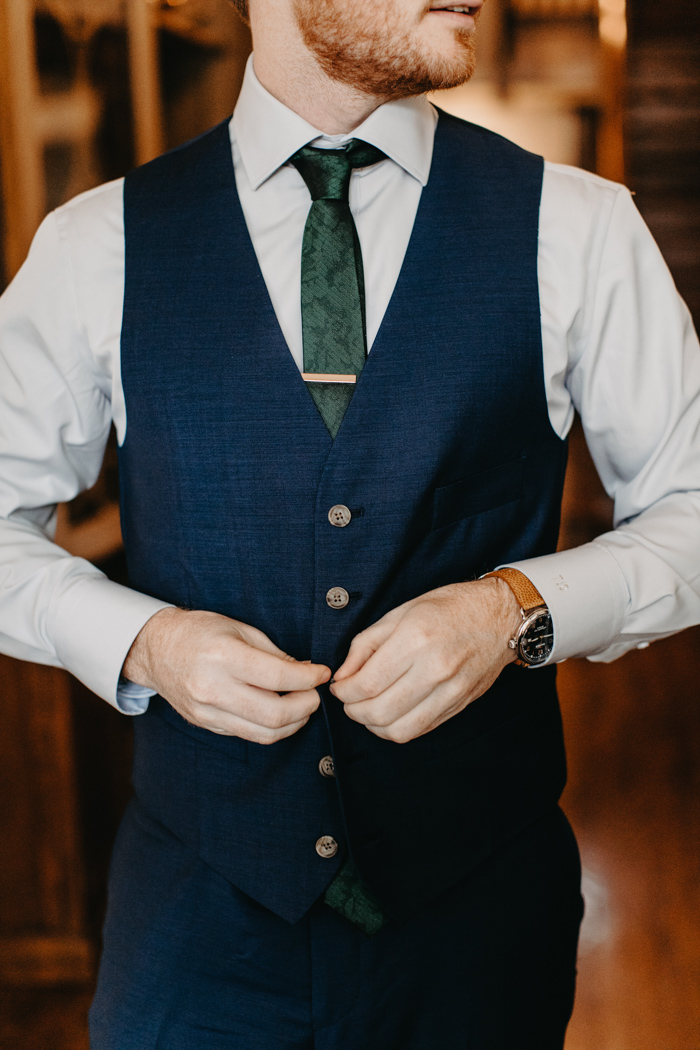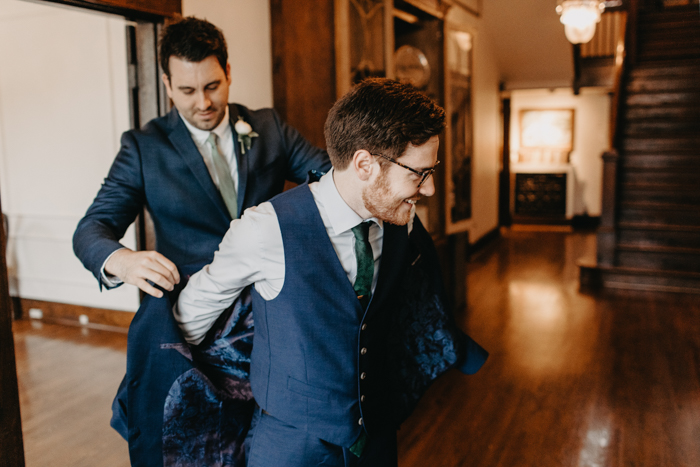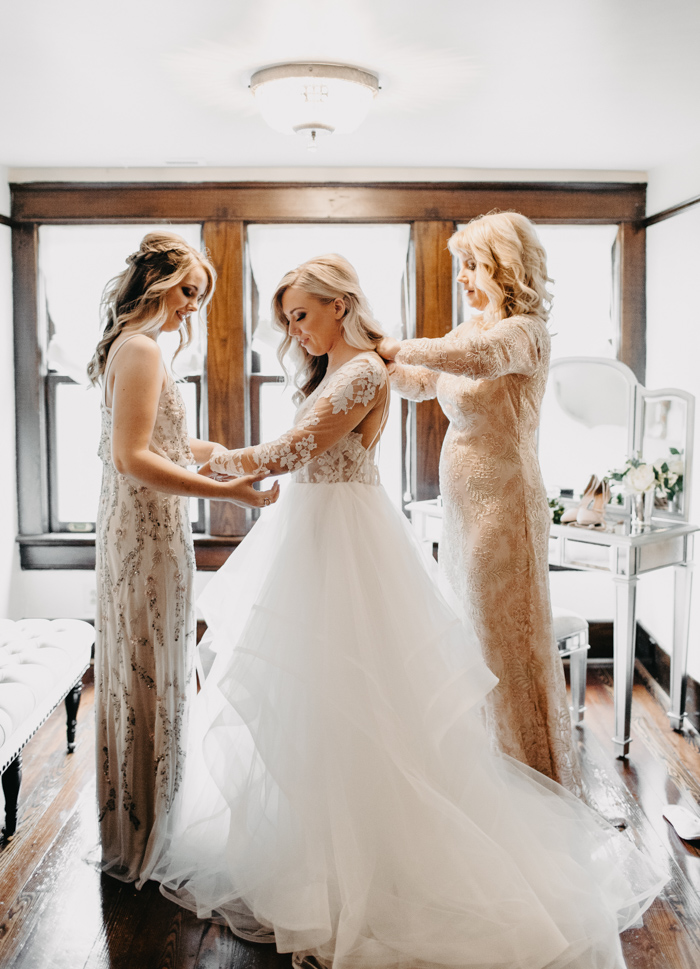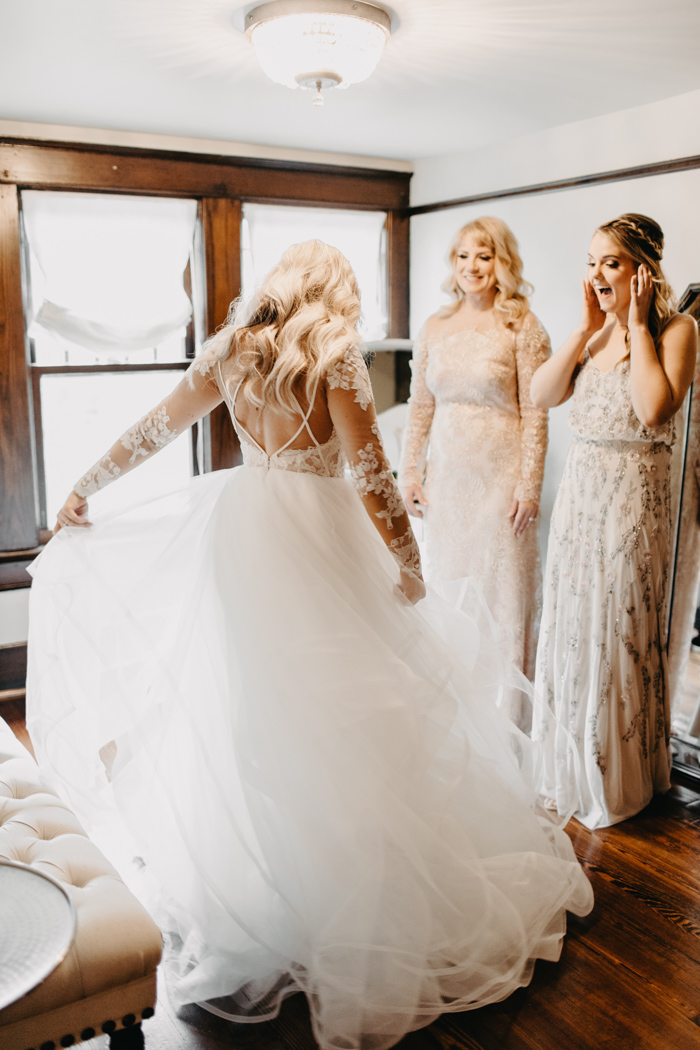 I (Alyssa) wanted the wedding to have a mix of modern and classic elements. I wanted our guests to feel like they just stepped into an ethereal garden with greenery hanging above the tables and white florals overflowing on the sweetheart table. Overall, I wanted it to be romantic and surreal!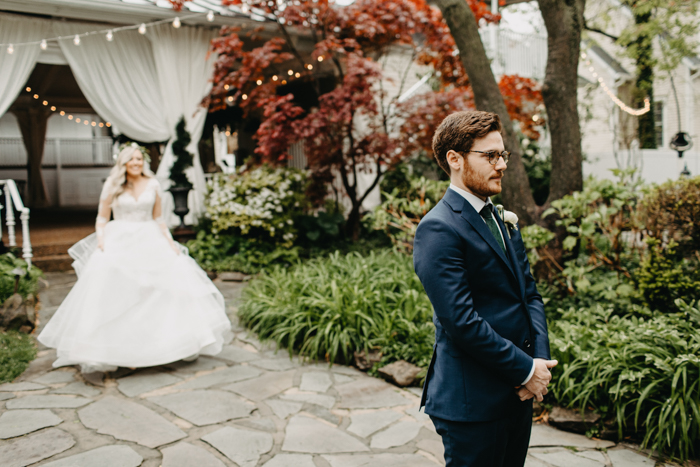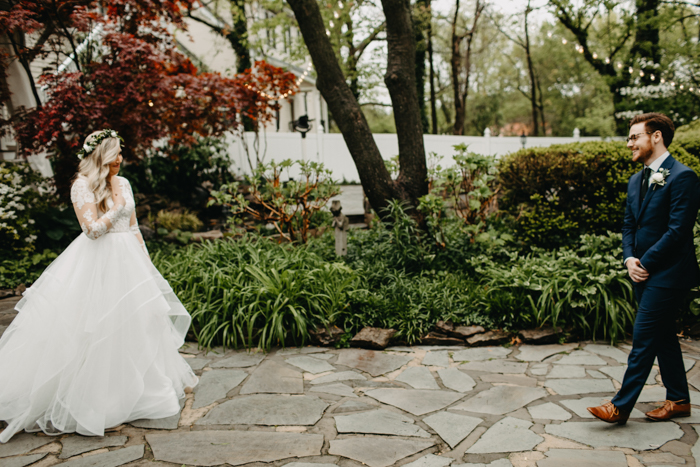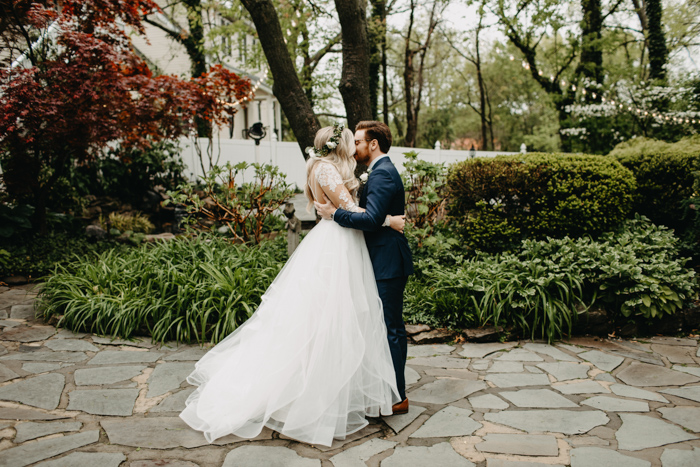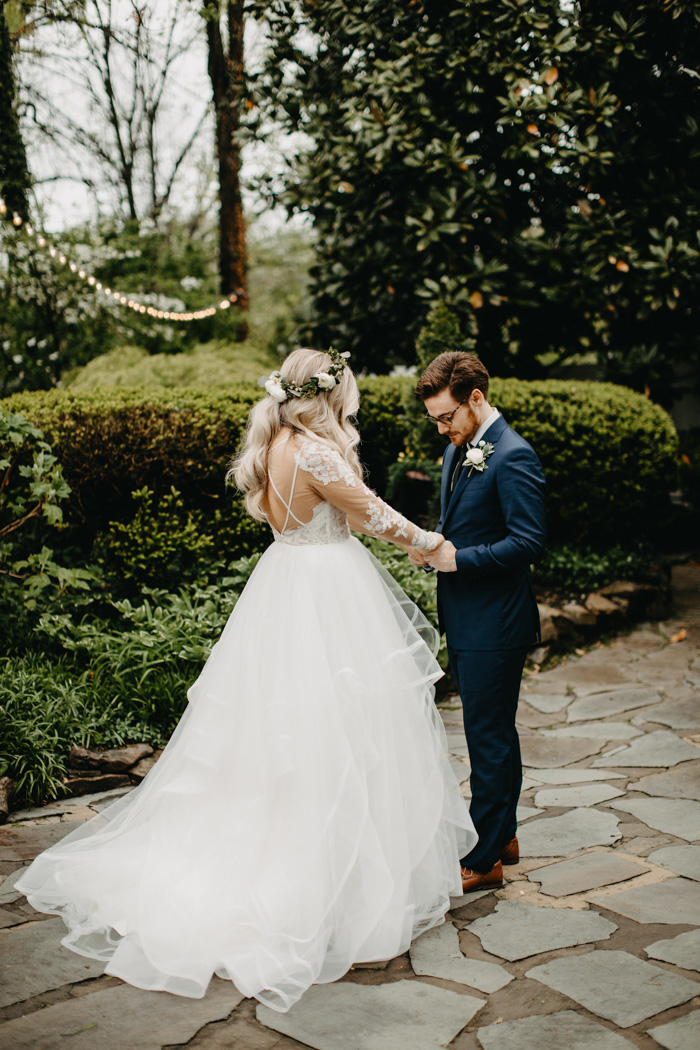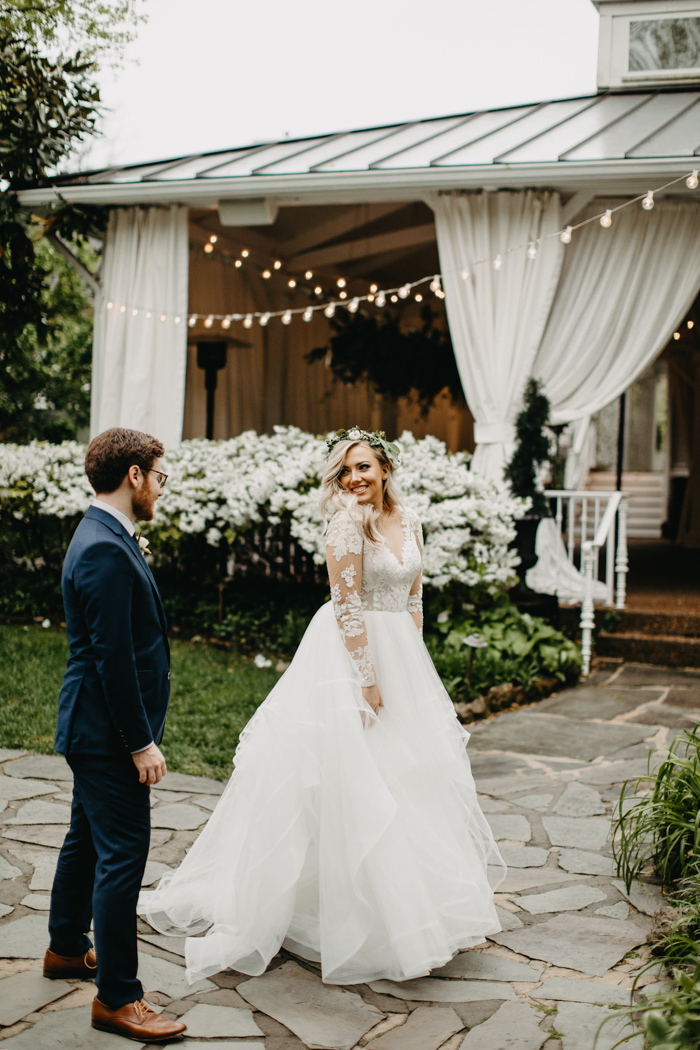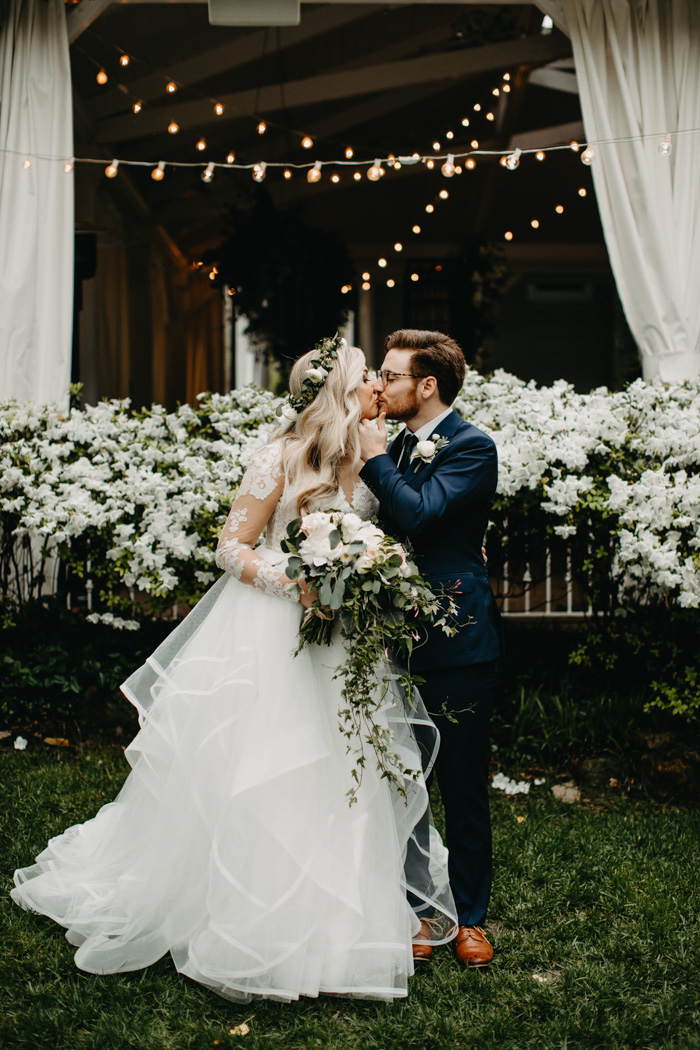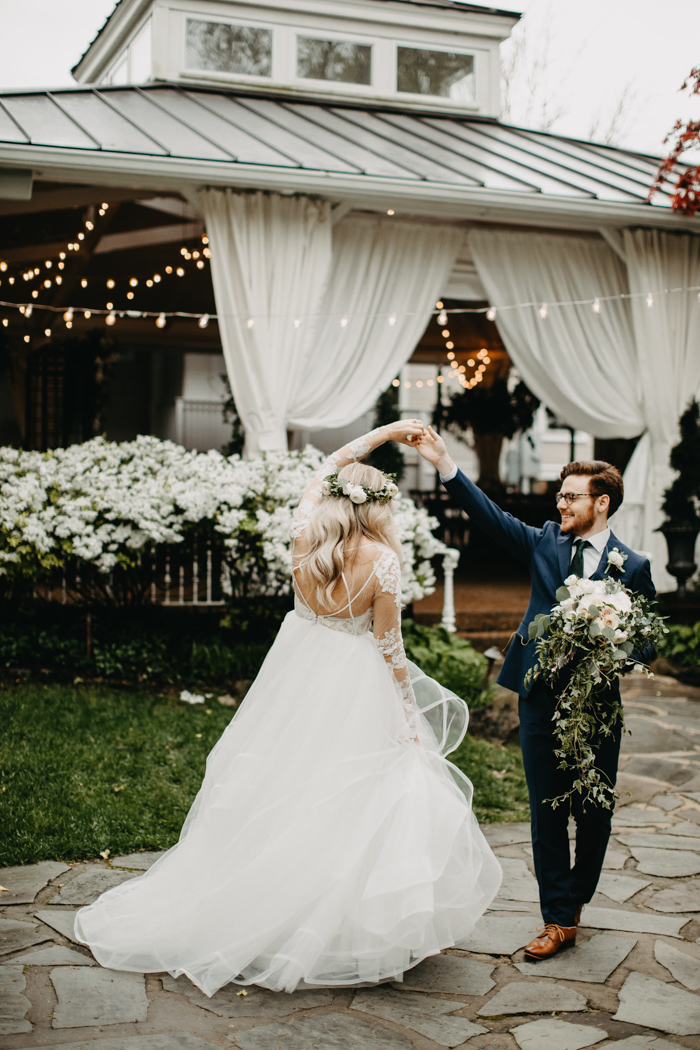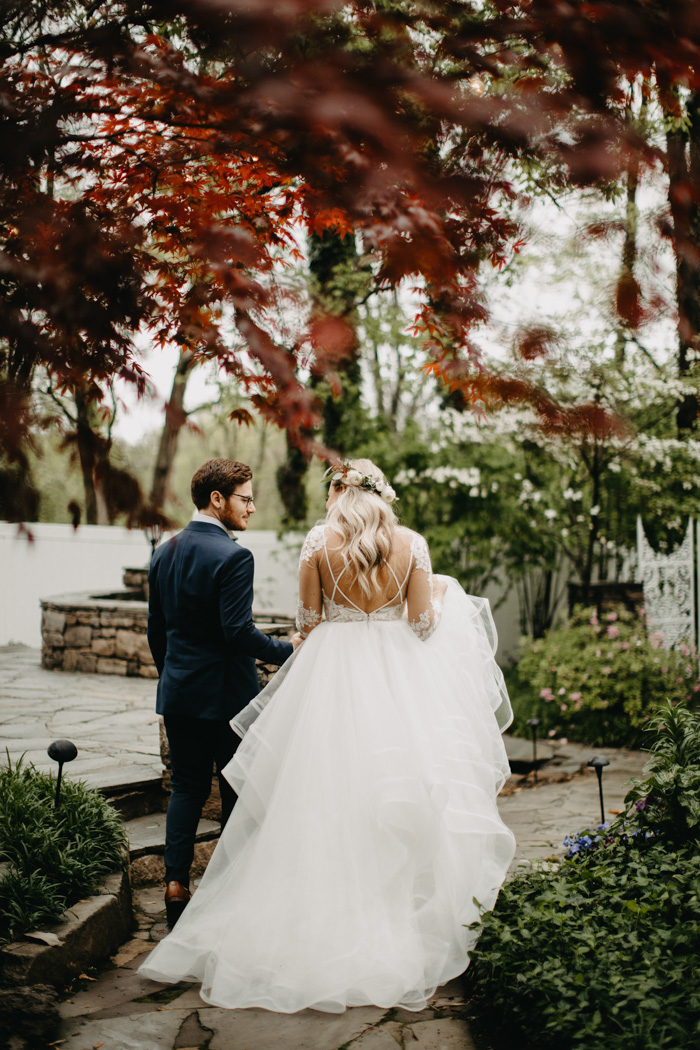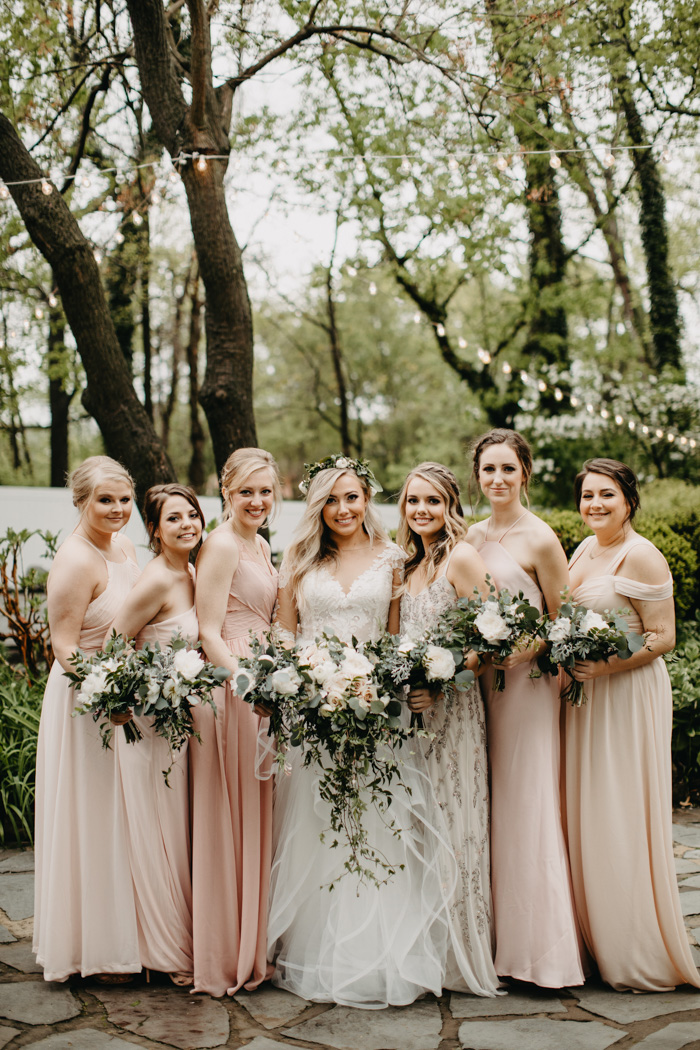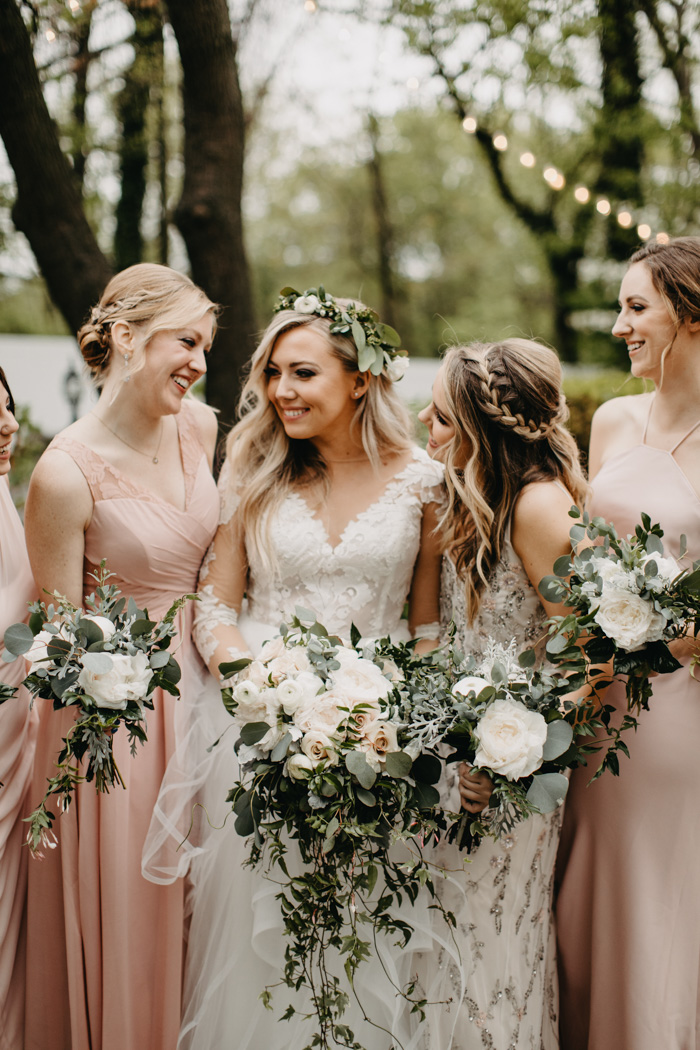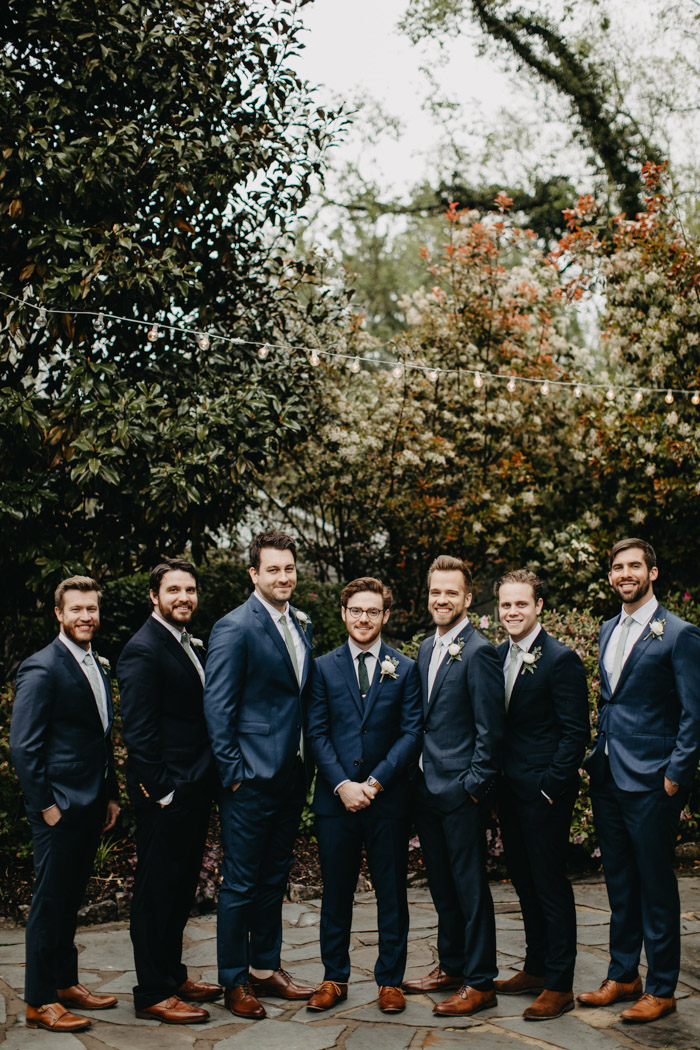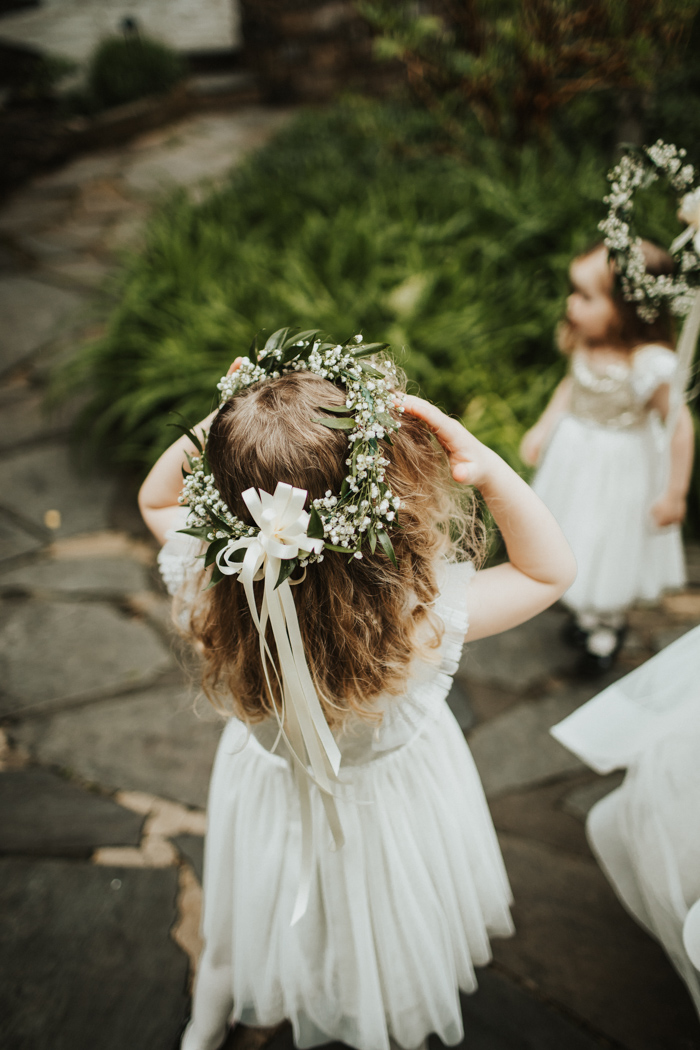 Although we think personalized vows are sweet, we wrote each other letters and read them on our own before the ceremony. We liked the intimacy of these letters being just between us. It felt really special. During our ceremony, we said traditional wedding vows, which we thought was really important.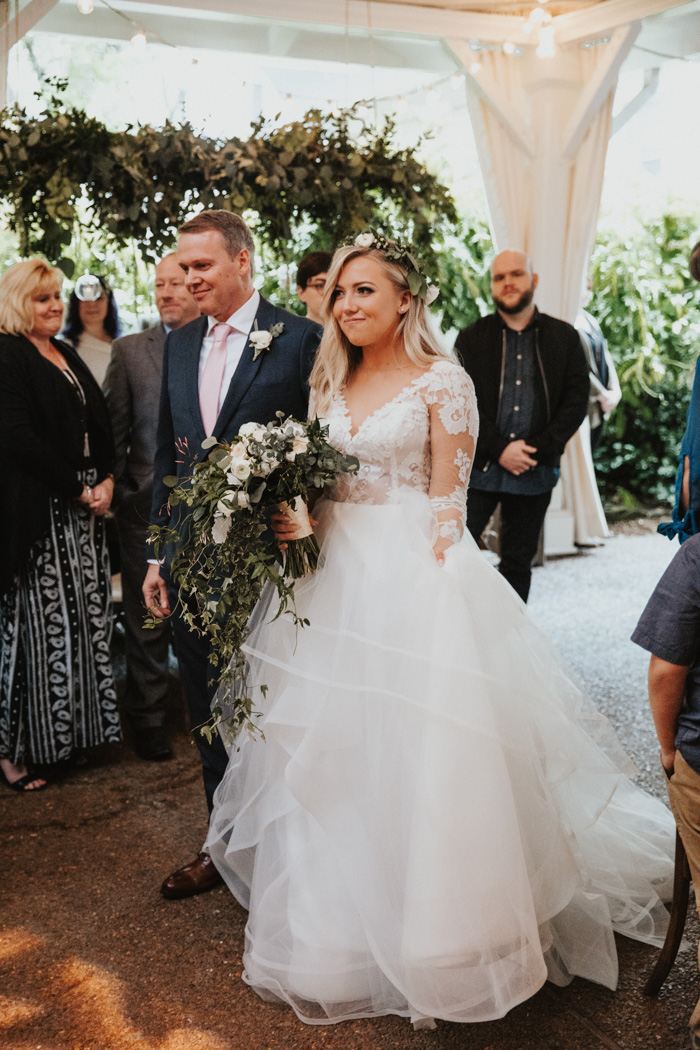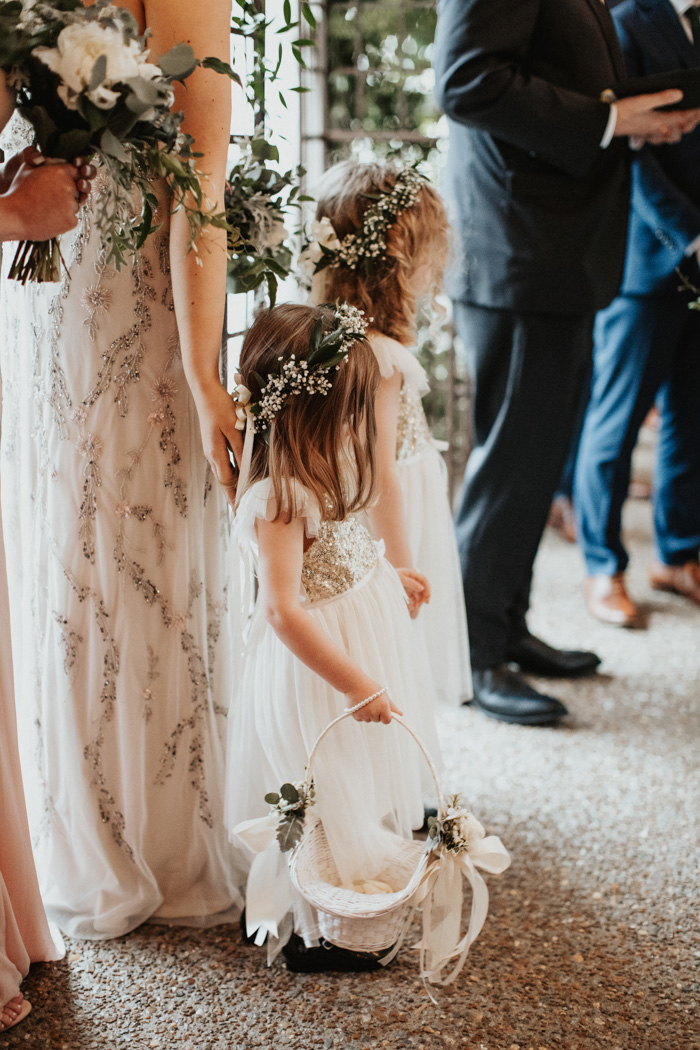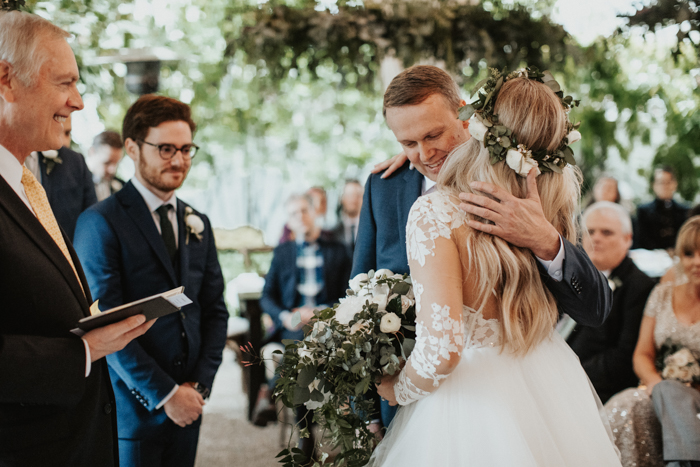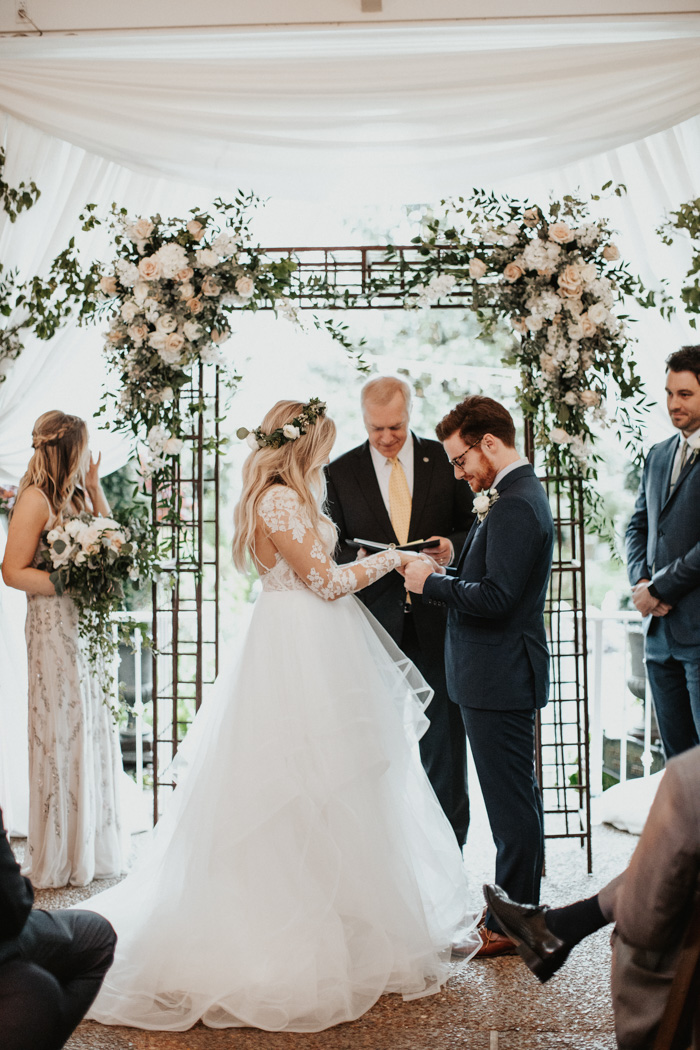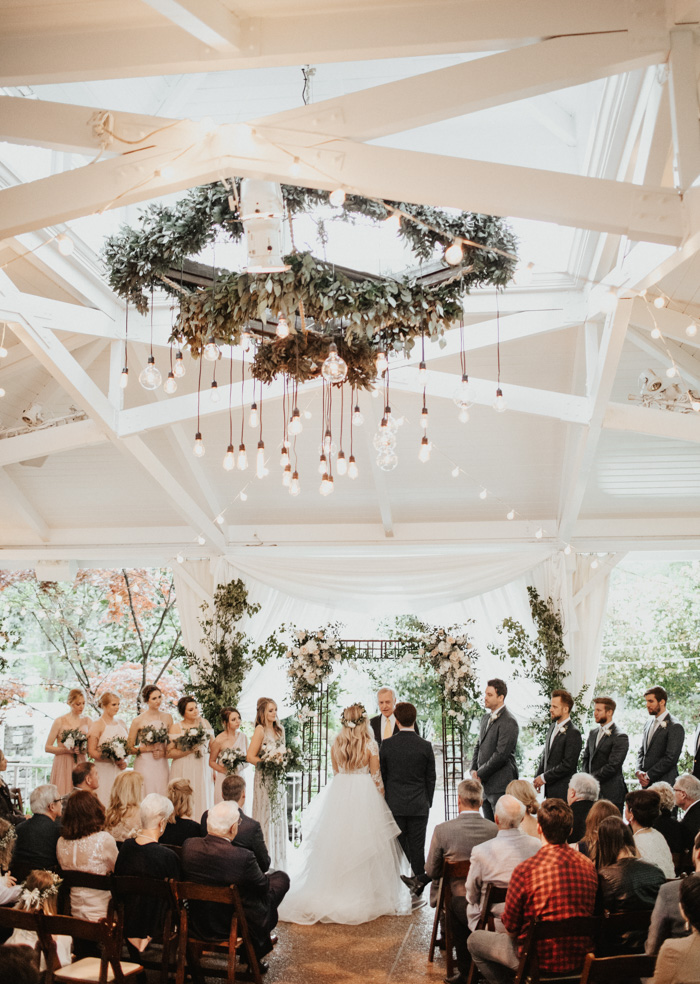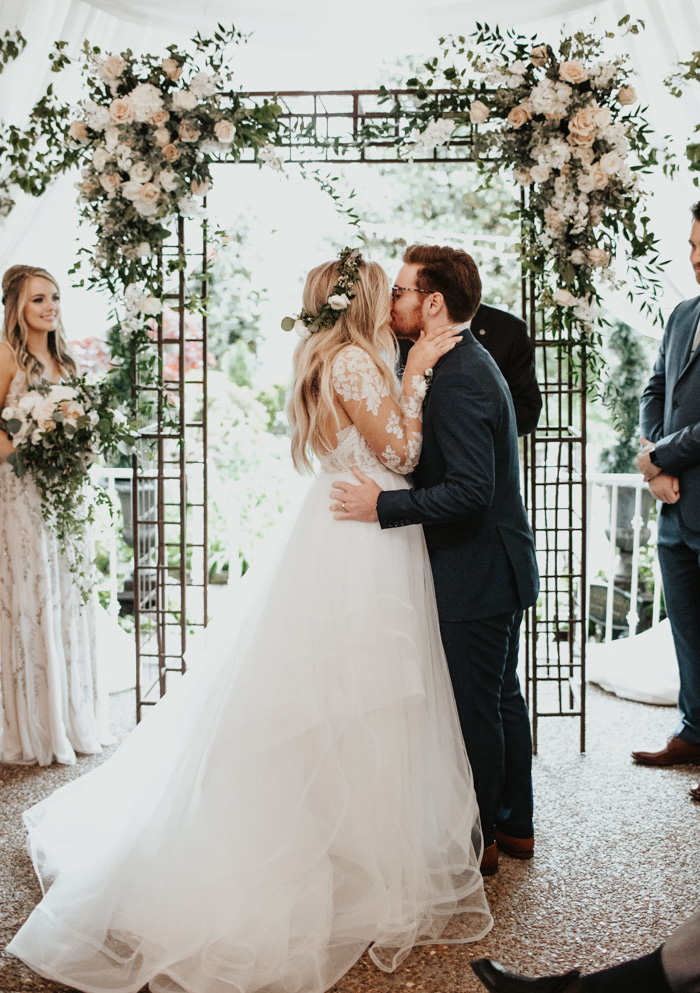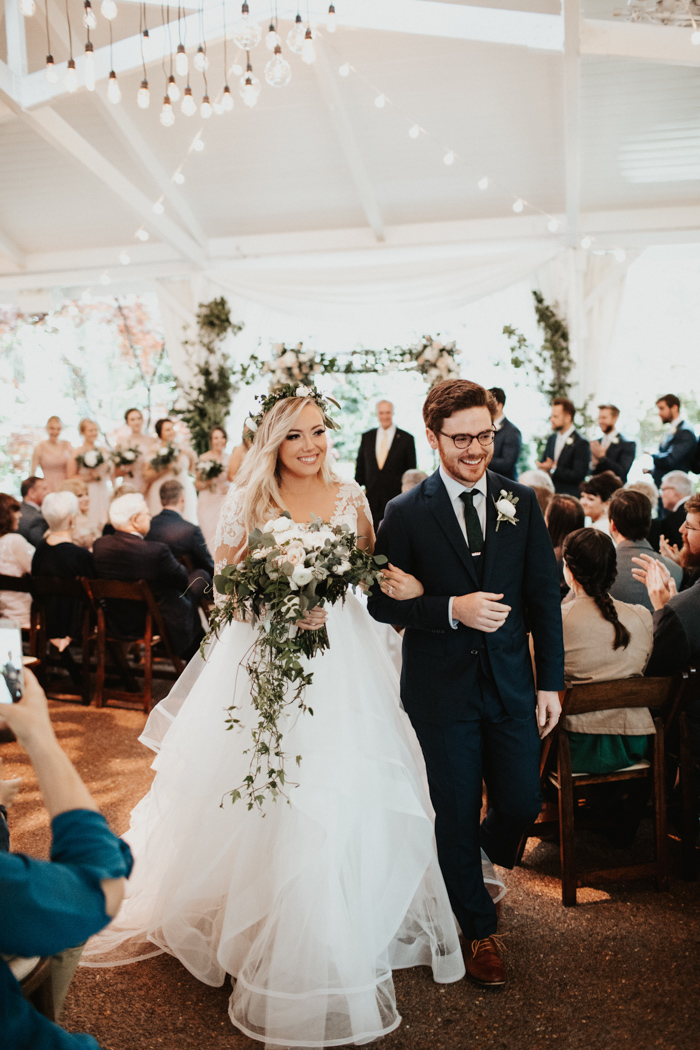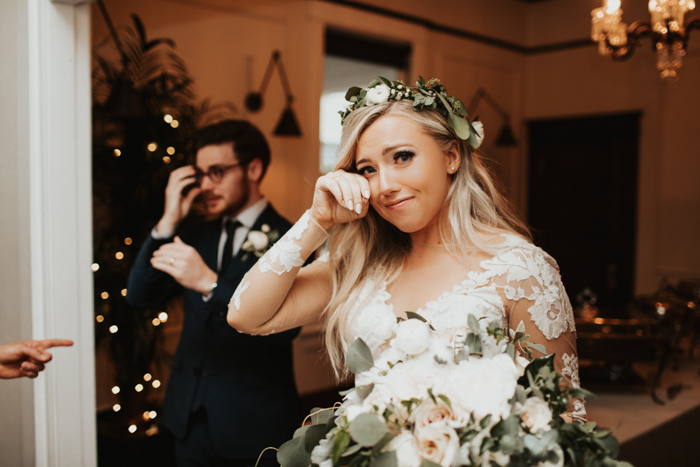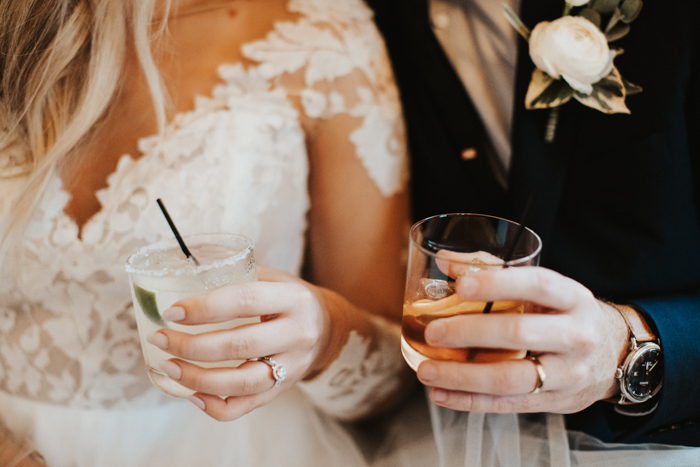 Stay focused on the true reason for your wedding day! It's easy to get distracted by the long list of things to do and trying to please your friends and family. But, at the end of the day, none of those things really matter. All that matters is the commitment you and your partner are entering into!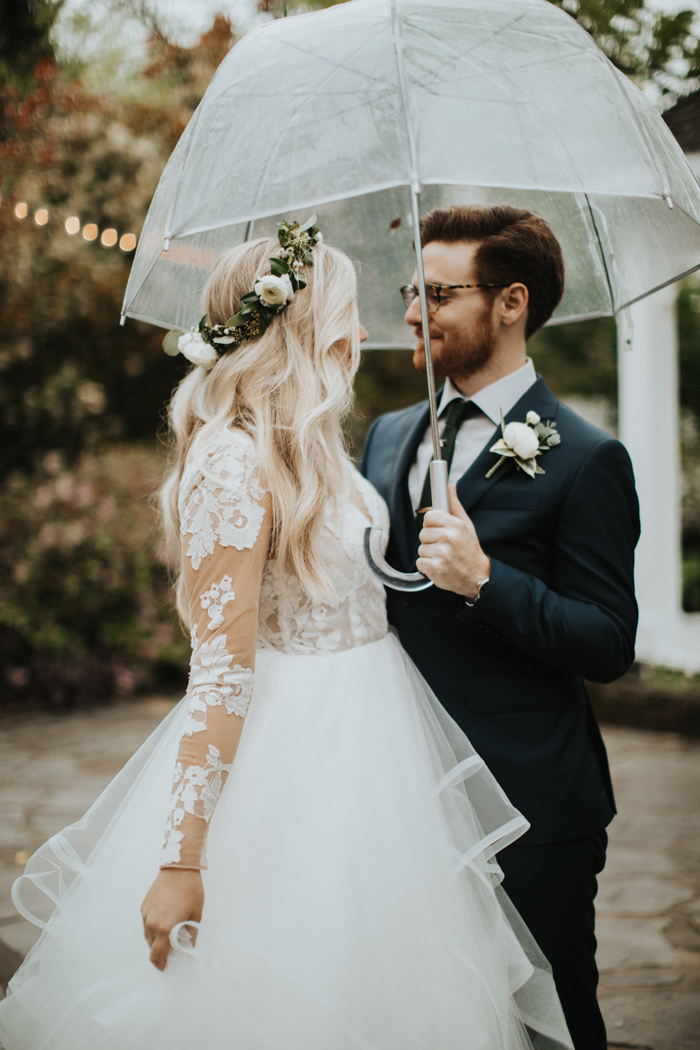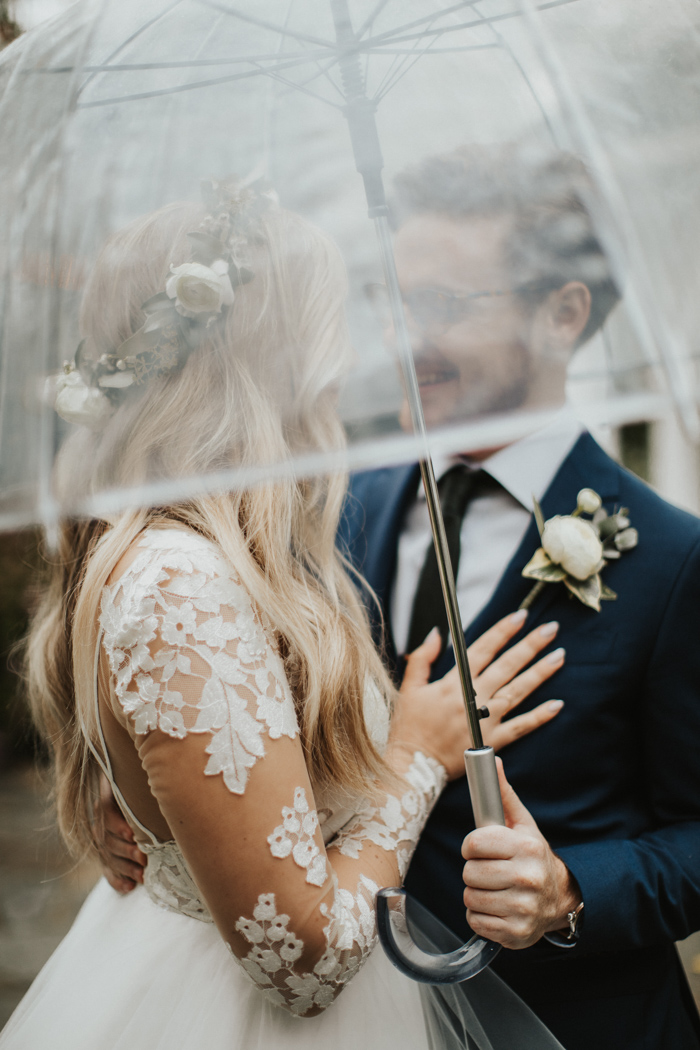 I had prayed for weeks leading up to our wedding that it wouldn't rain on our wedding day. I would tell people that rain is the only thing I was stressed about. It ended up raining on our wedding day, and it was actually wonderful! The rain made the day so much more romantic and fun. After the ceremony, we took pictures running barefoot in the rain, and we wouldn't have had those memories if it had been clear skies.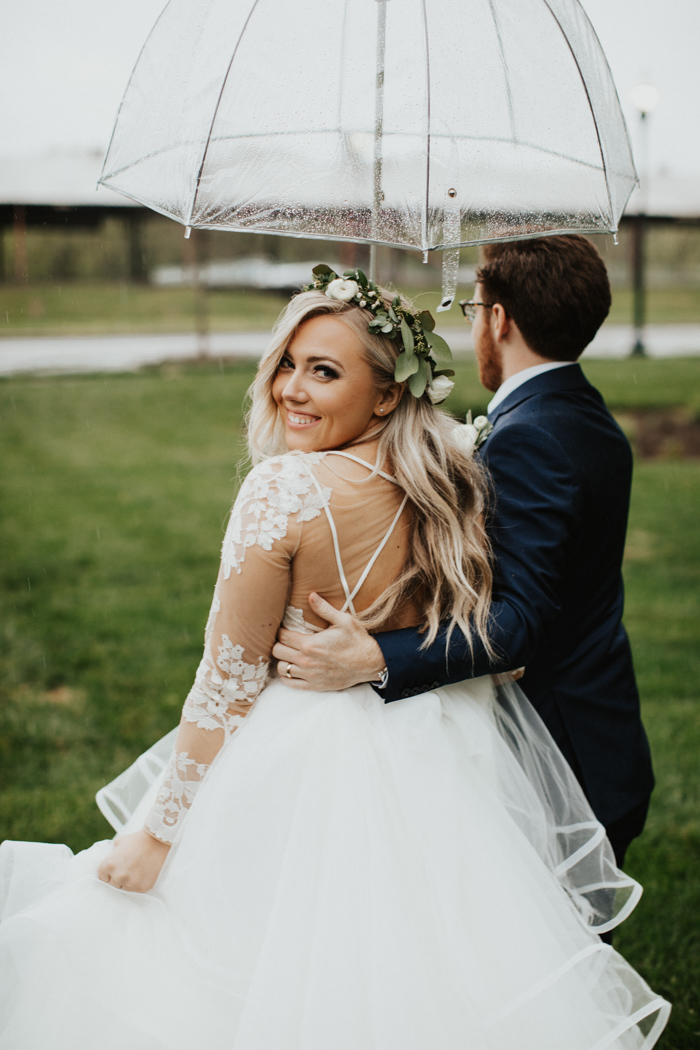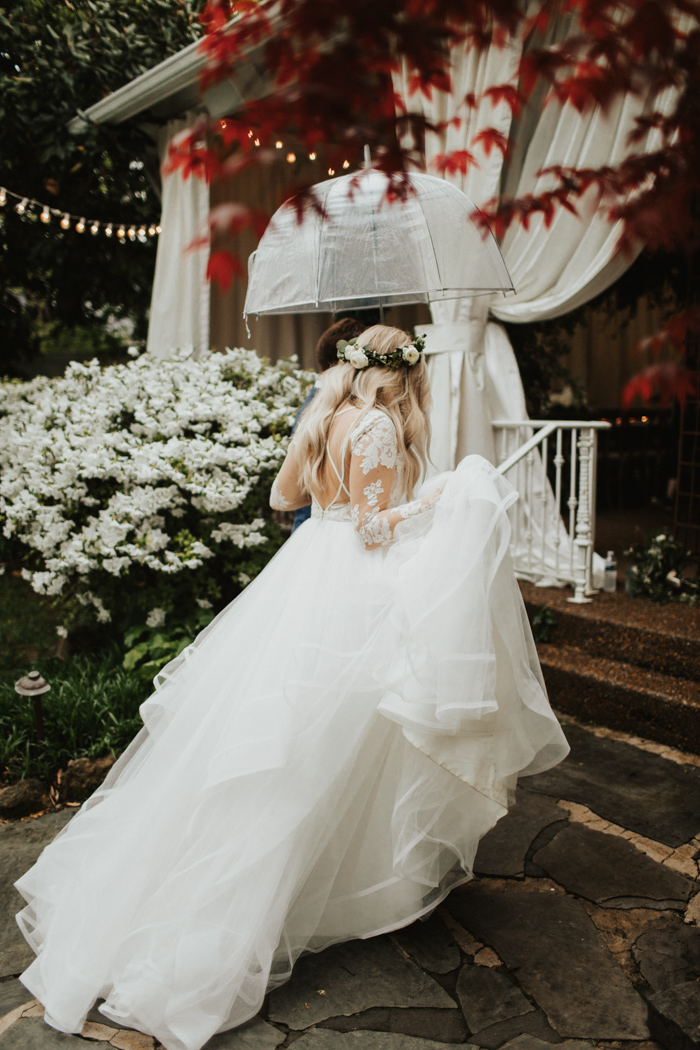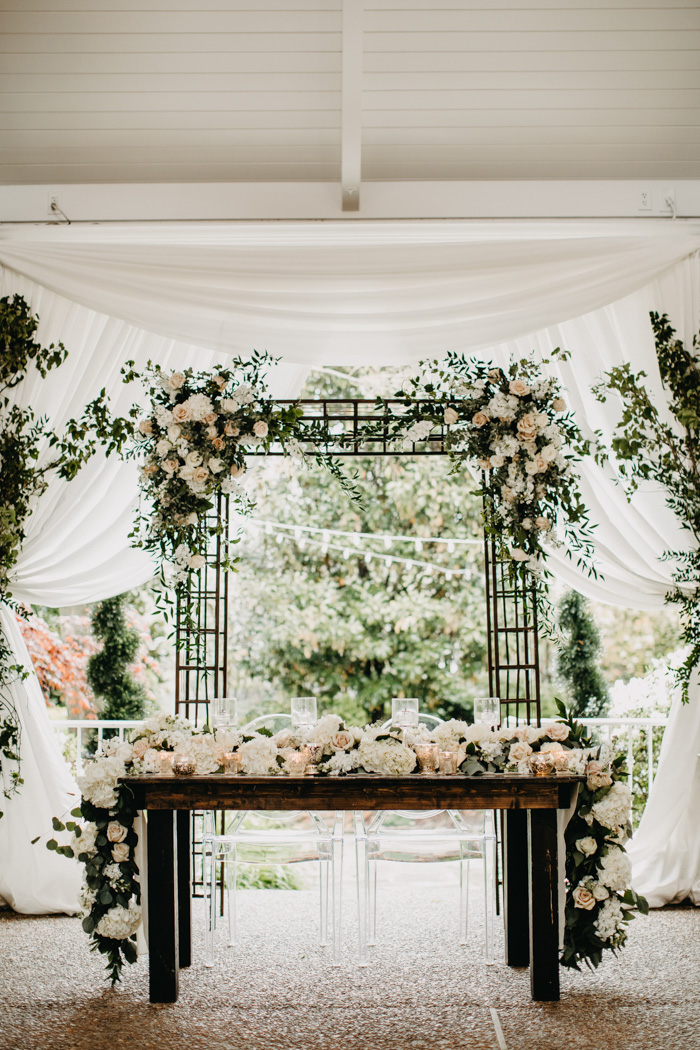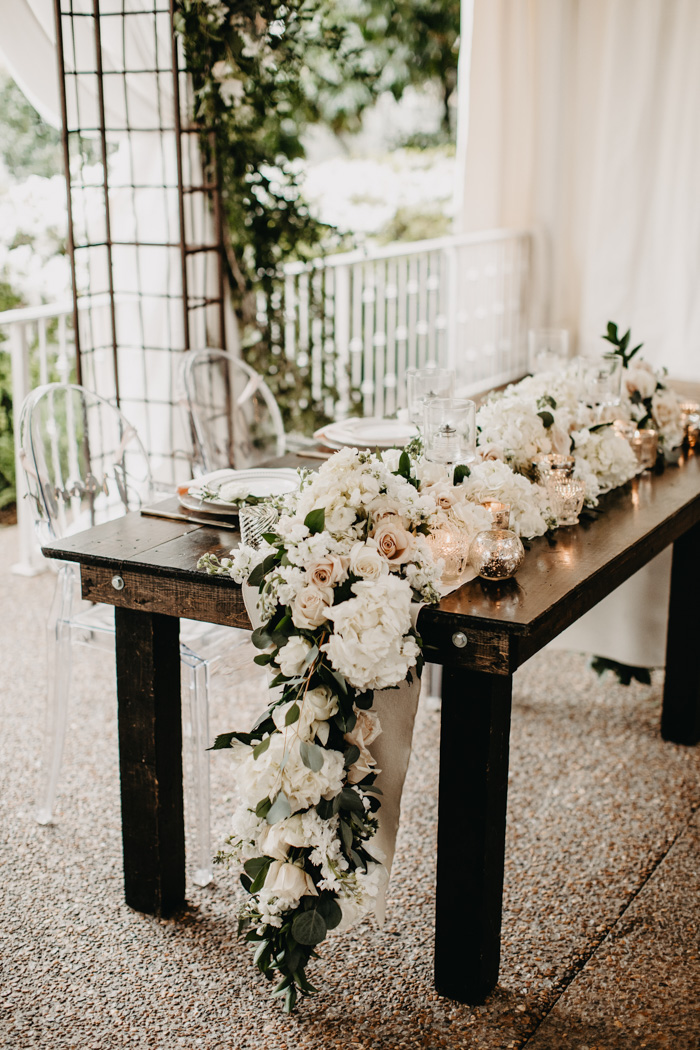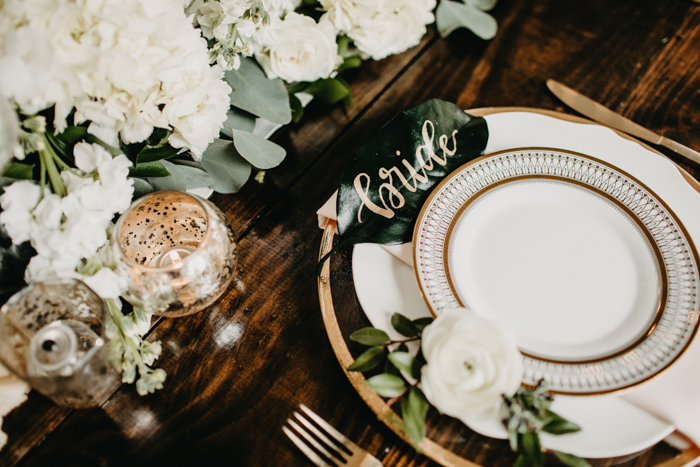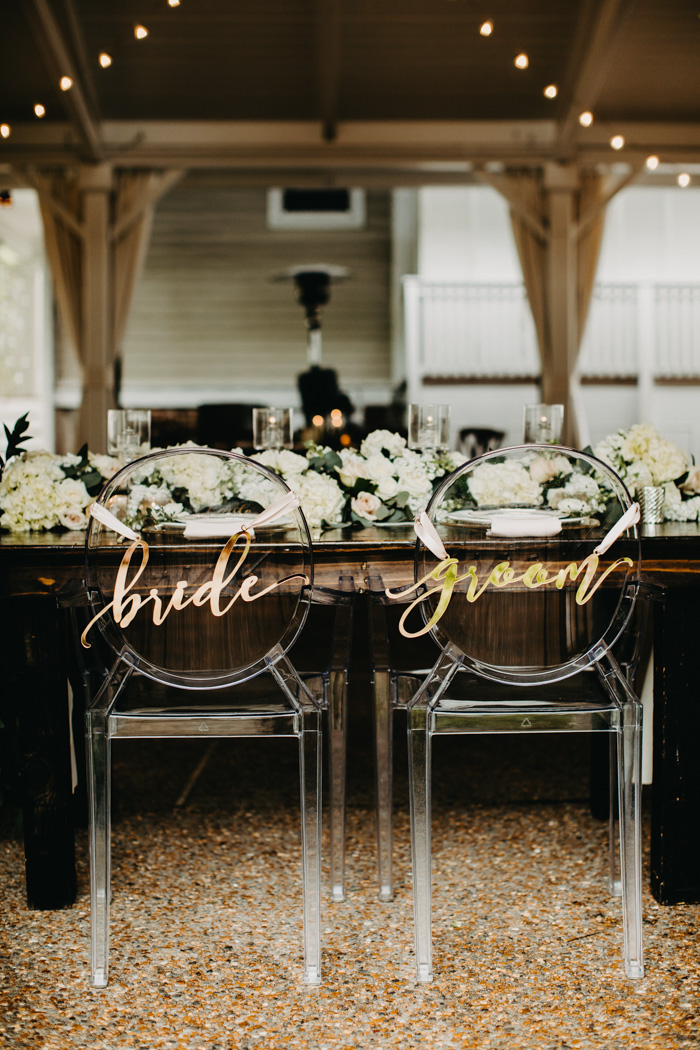 Our wedding colors were white, shades of blush, forest green, and navy. We love the cleanness of neutral colors, and we thought blush and forest green would incorporate the aesthetic of the garden and florals surrounding us.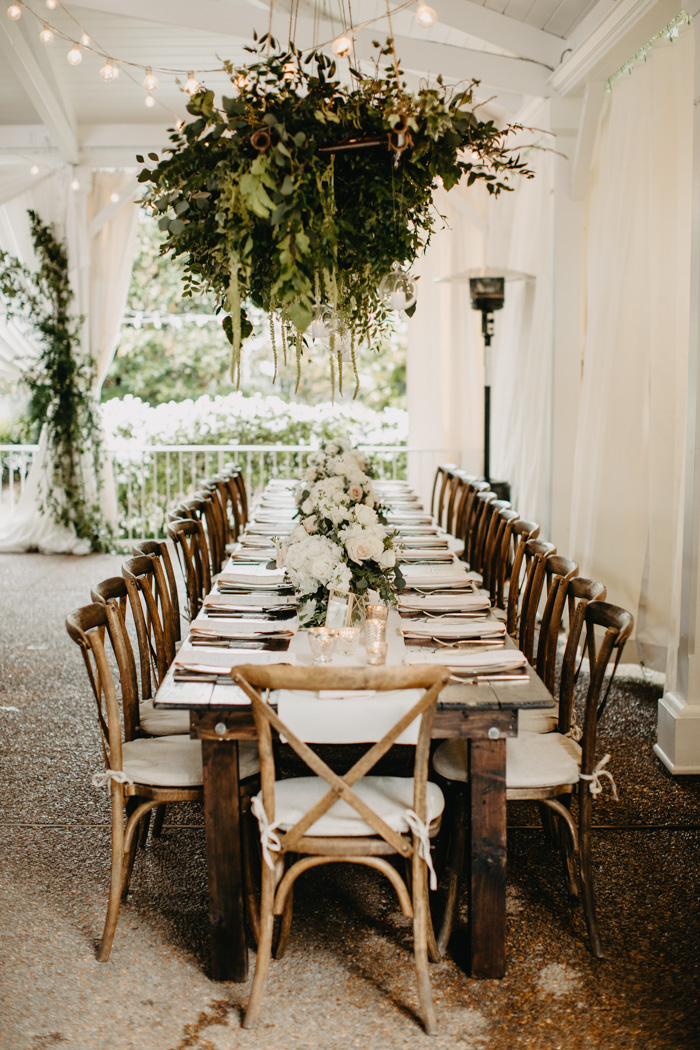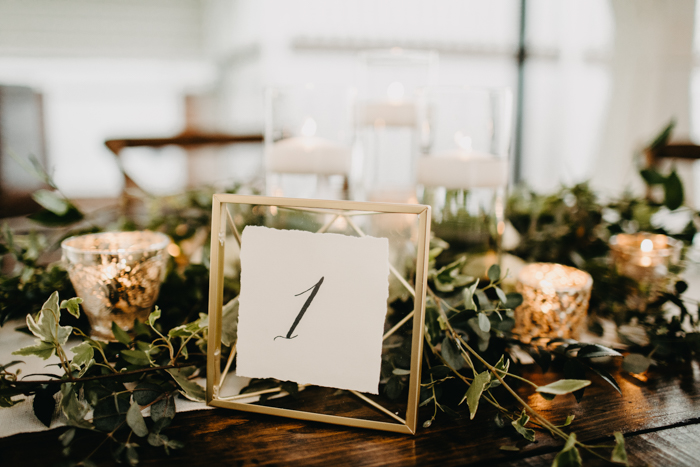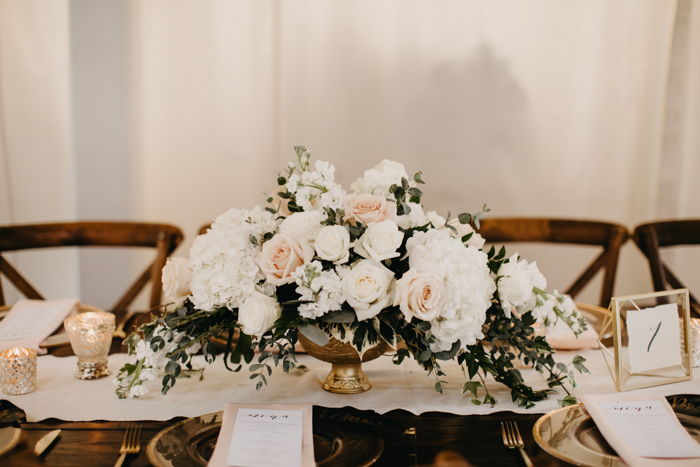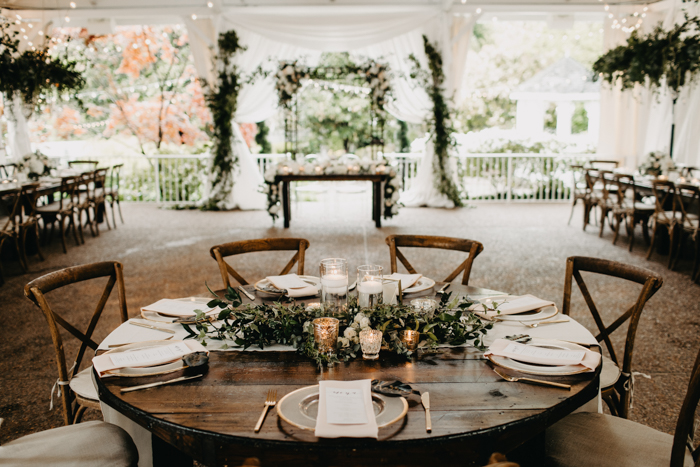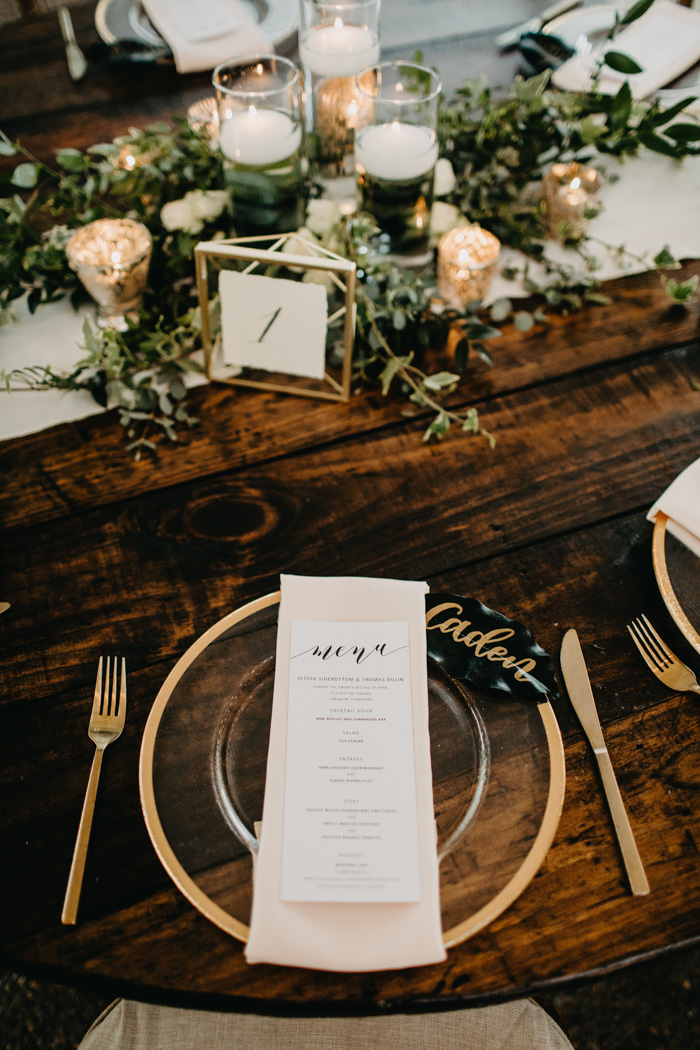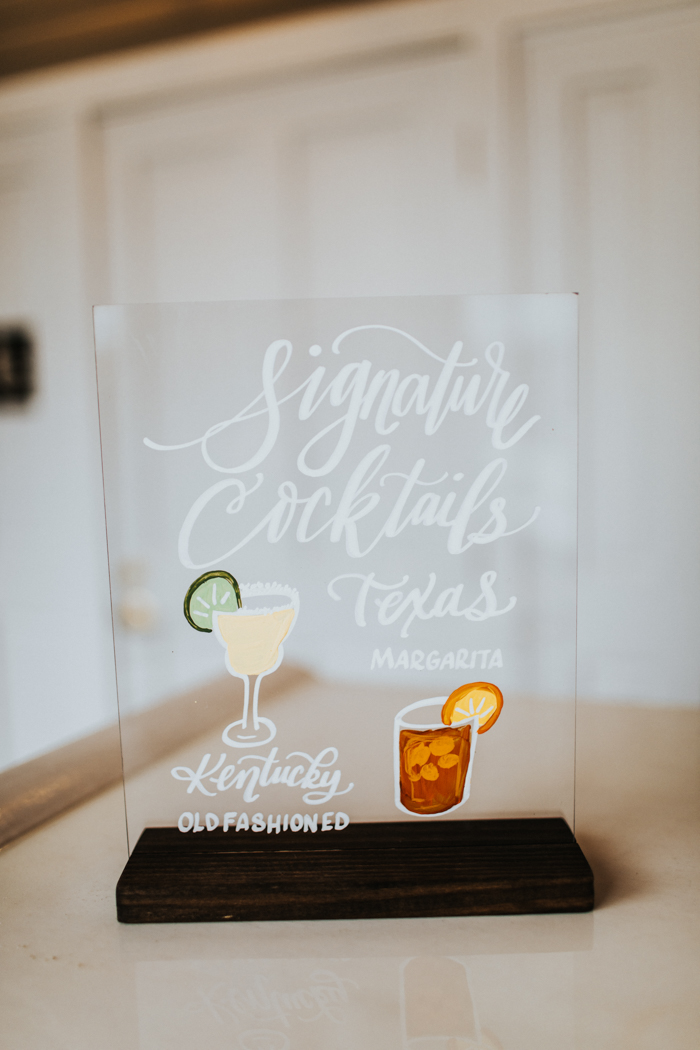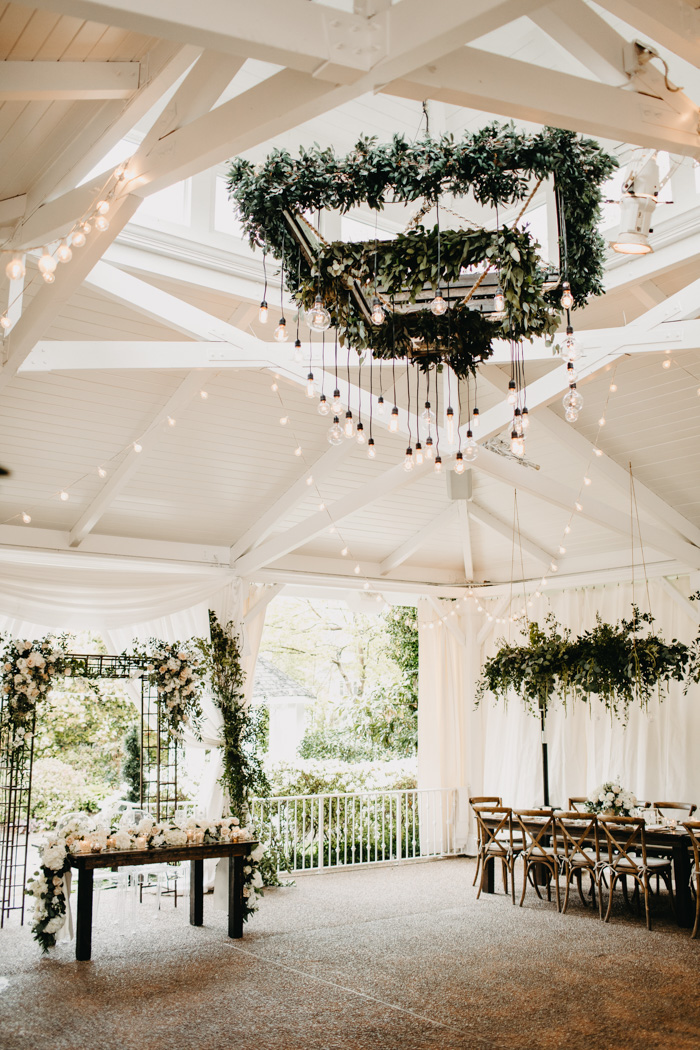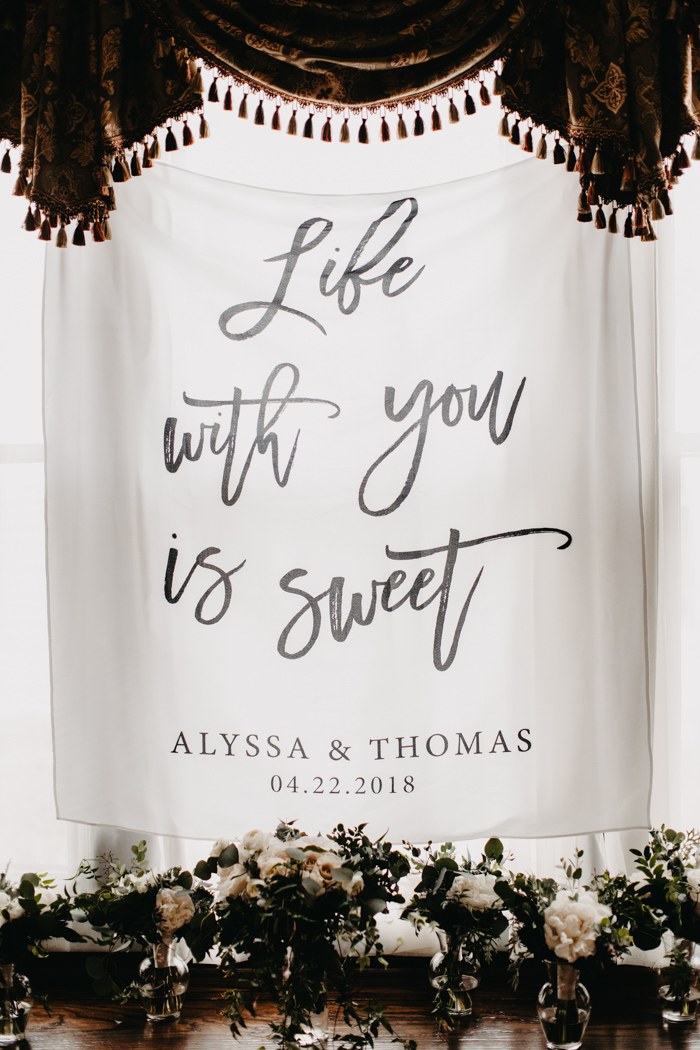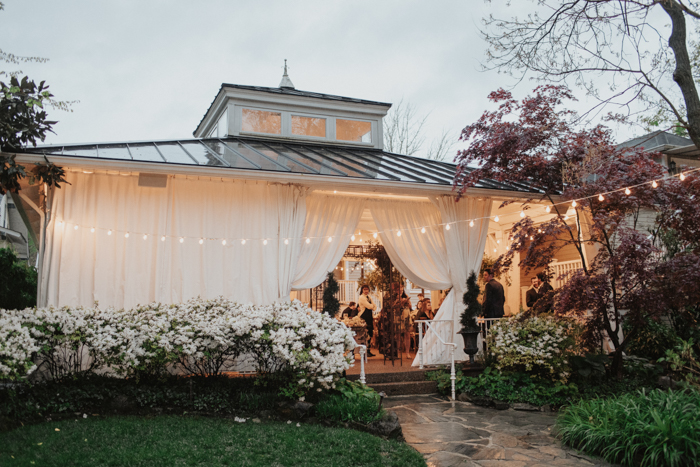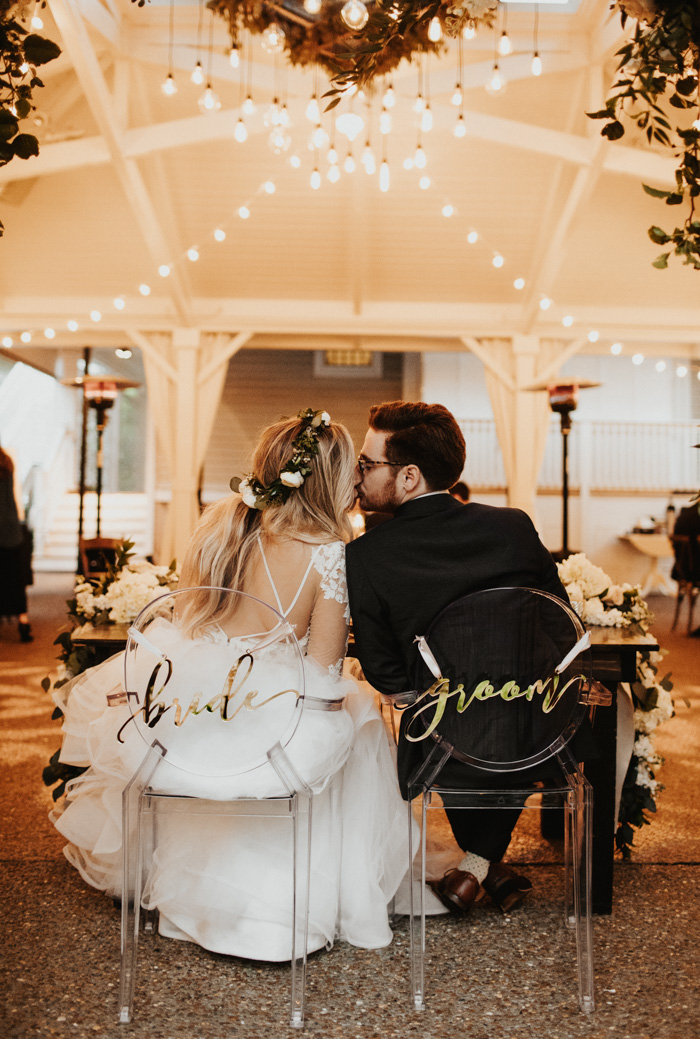 The most memorable part was probably dancing the night away with our friends and family. It was so amazing to have all of our friends and family celebrating our love under one roof. We felt surrounded by love, support, and pure joy.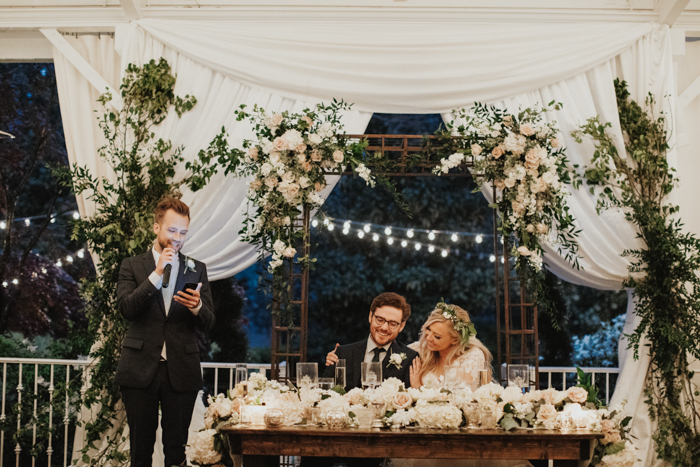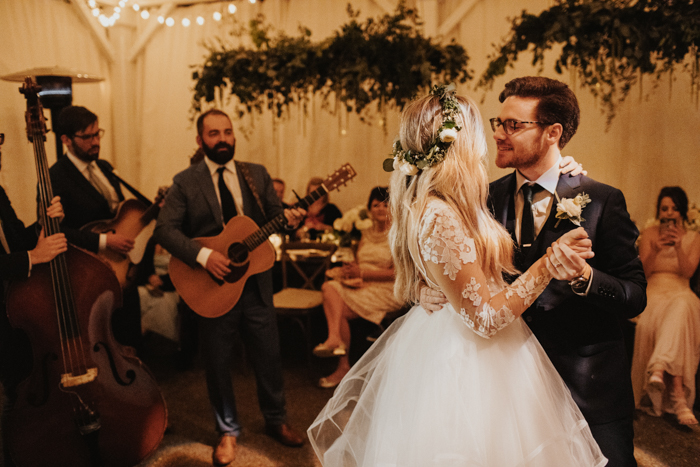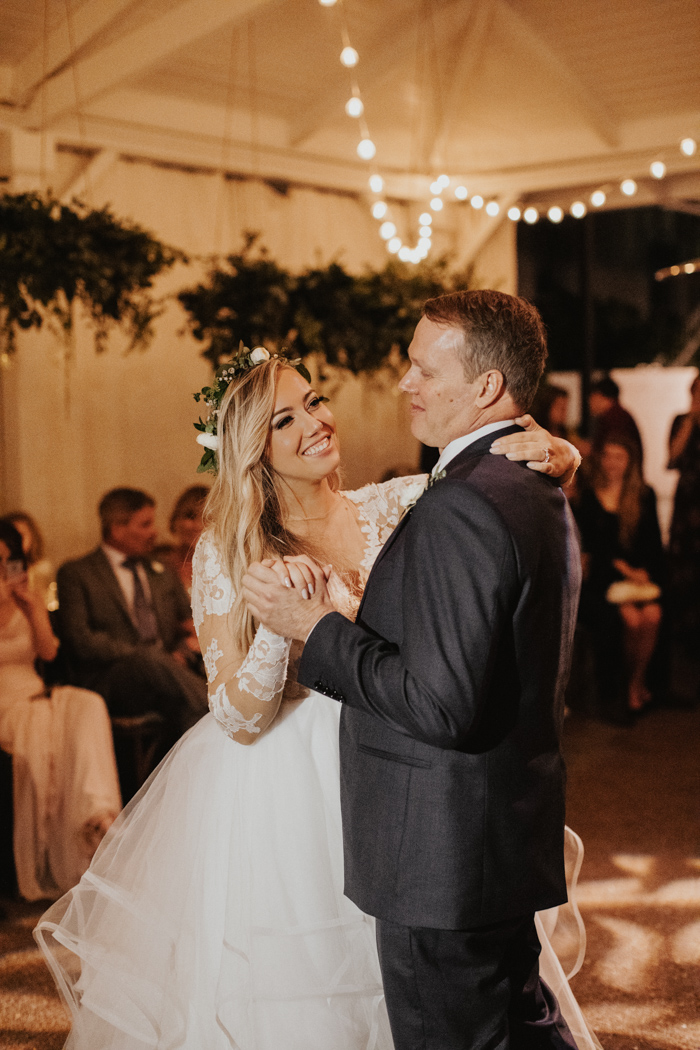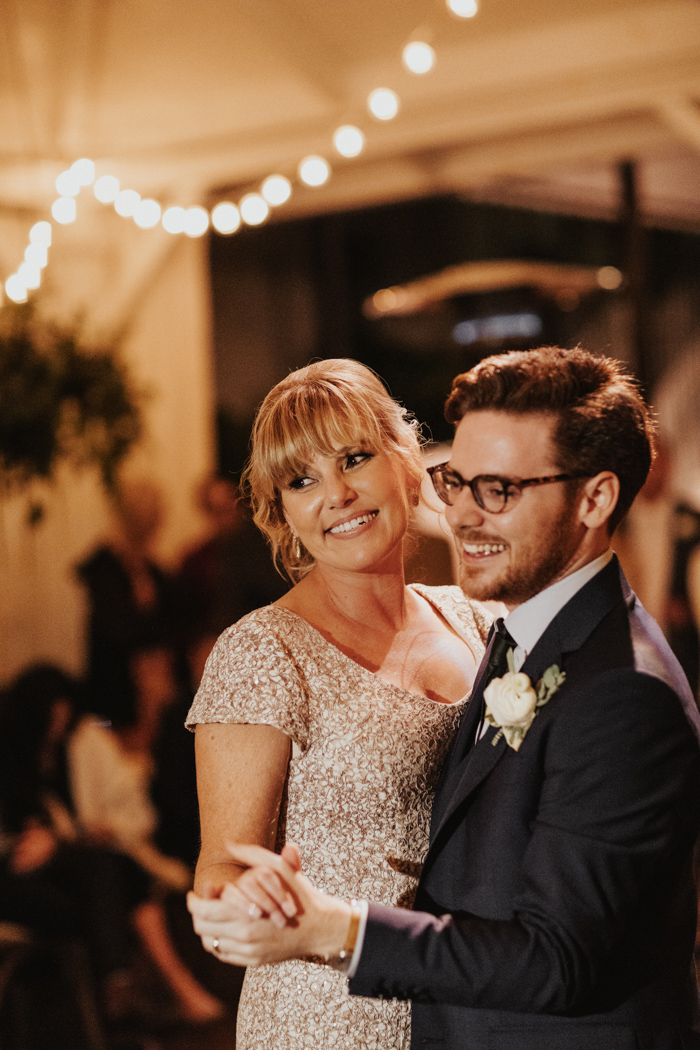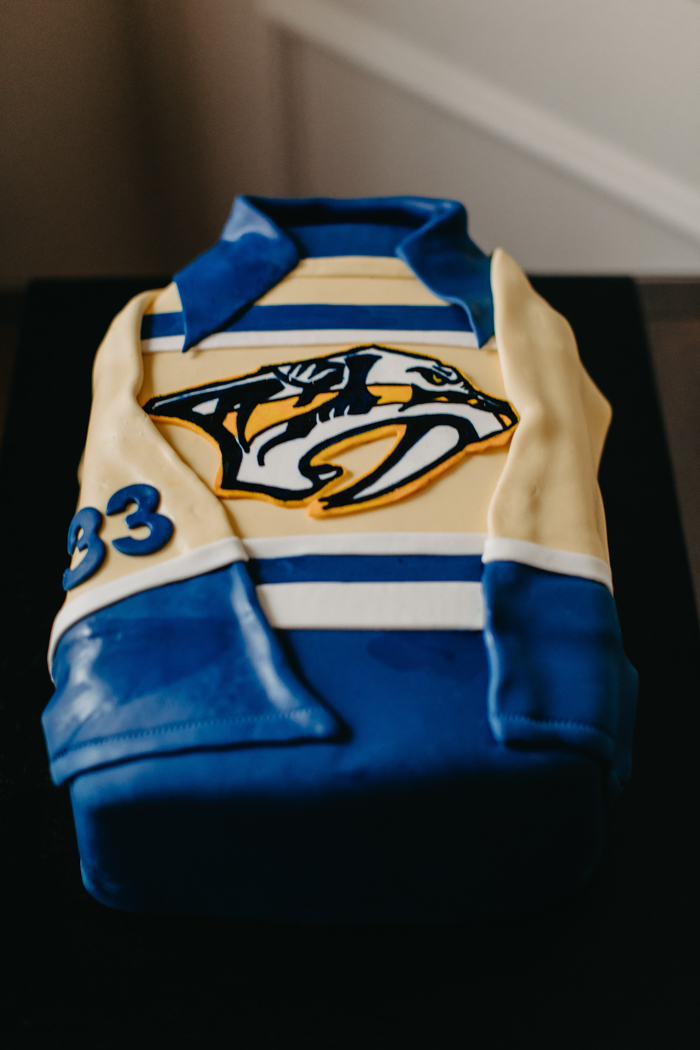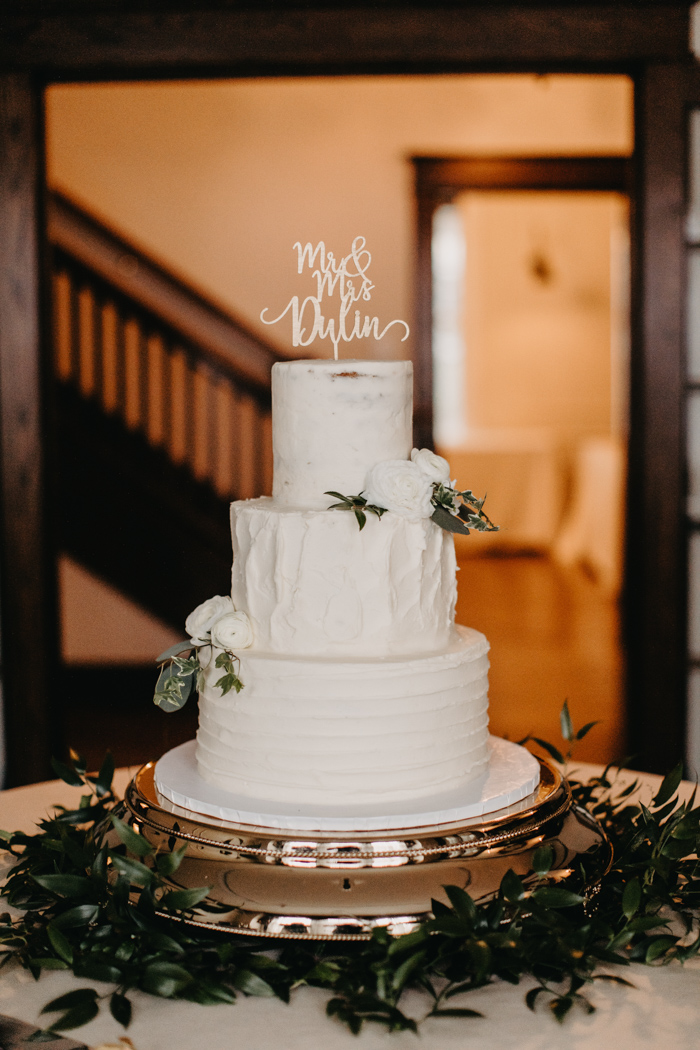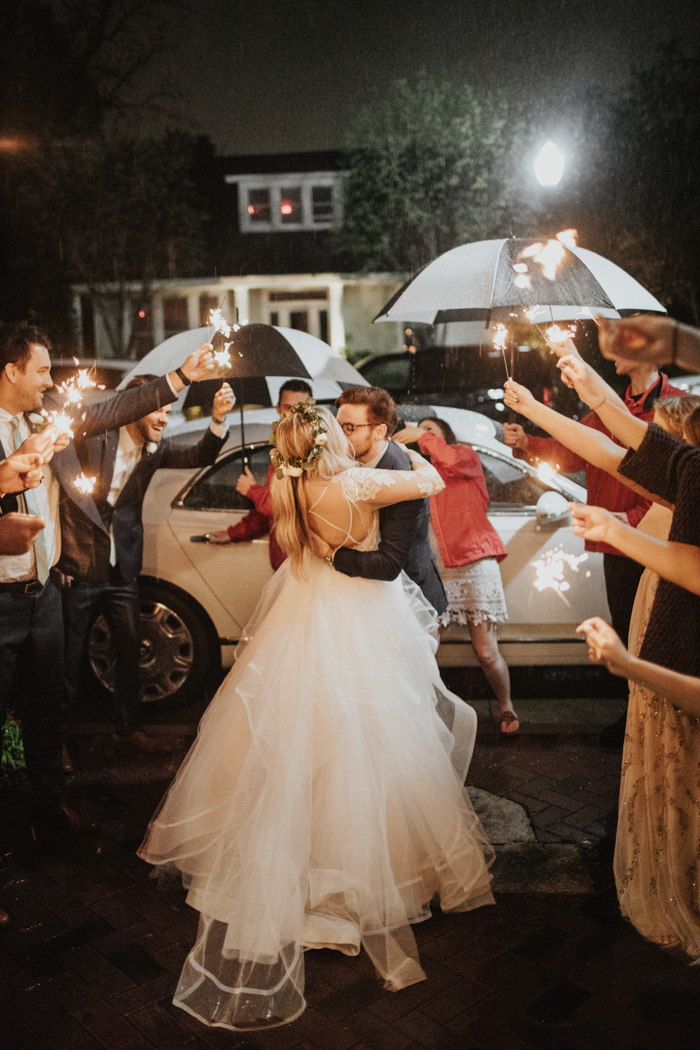 Congratulations to Alyssa and Thomas, and a big thanks to CJ of CJ's Off the Square for sharing this lovely wedding with Junebug! Can't get enough of these ethereal vibes? The modern ethereal design of this Ebell Long Beach wedding will blow you away!