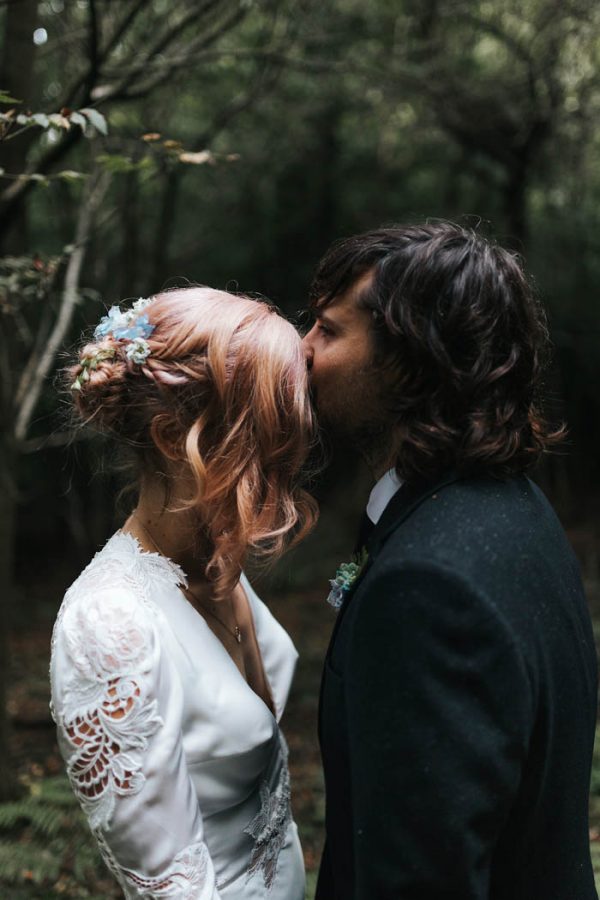 When you hear the phrase "botanical wedding," do the words clean, creative, modern, and edgy come to mind? We didn't think so either until we saw these incredible photos from Miss Gen Photography! Hayley and Bill combined their creative spirits with their edgy vibe to create one of the most unique woodland-meets-minimalist weddings we've ever seen! The bride totally nailed the chic, rockstar look in a form-fitting, lace-detailed Inbal Dror gown, romantic updo, and spiked black Gucci heels. Keeping with the theme, Hayley and Bill chose crisp white linens and simple table decor for the reception, then had Grace & Thorn add stunning pops of color by hanging flowers from the ceiling. Words can't even begin to do this wedding justice. You really have to see it for yourself!
The Couple:
Haley and Bill
The Wedding:
Private Residence, London, England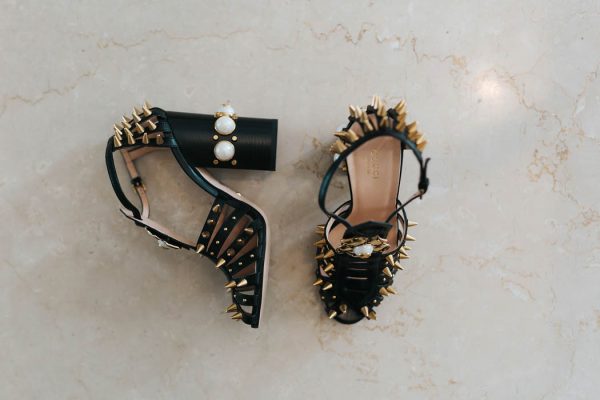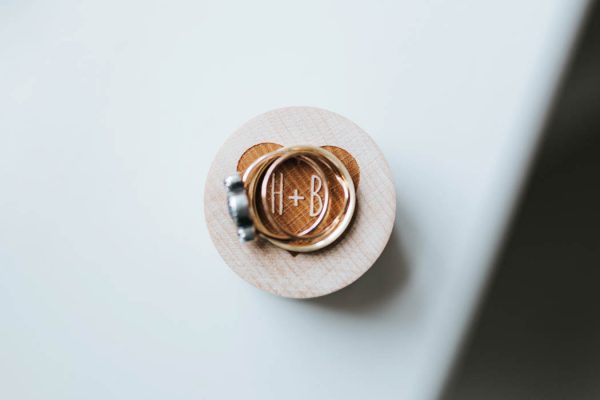 Our wedding vibe was creative, clean, and modern with pops of colour and a dark edge. We wanted eclectic with a hint of the mountains.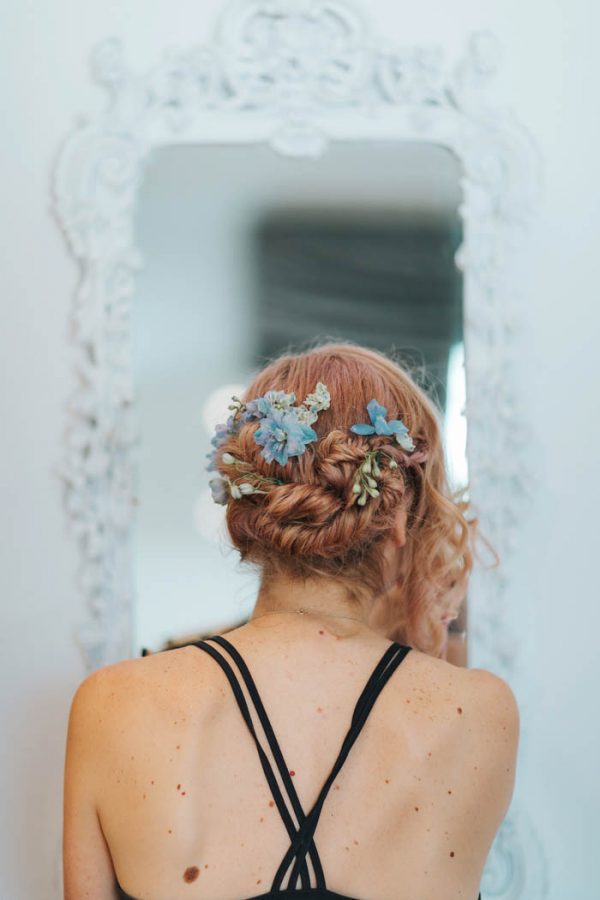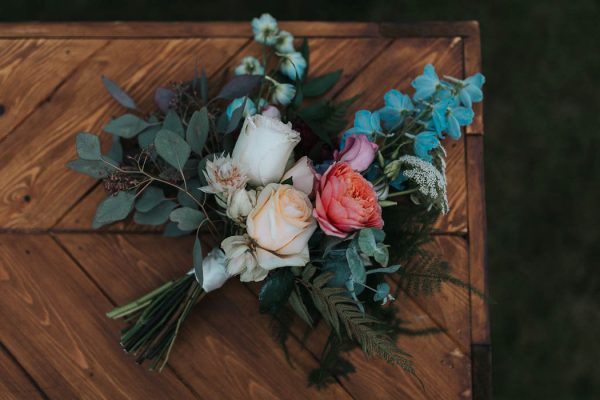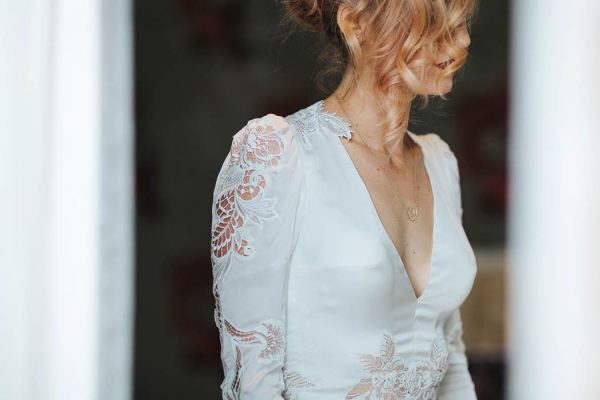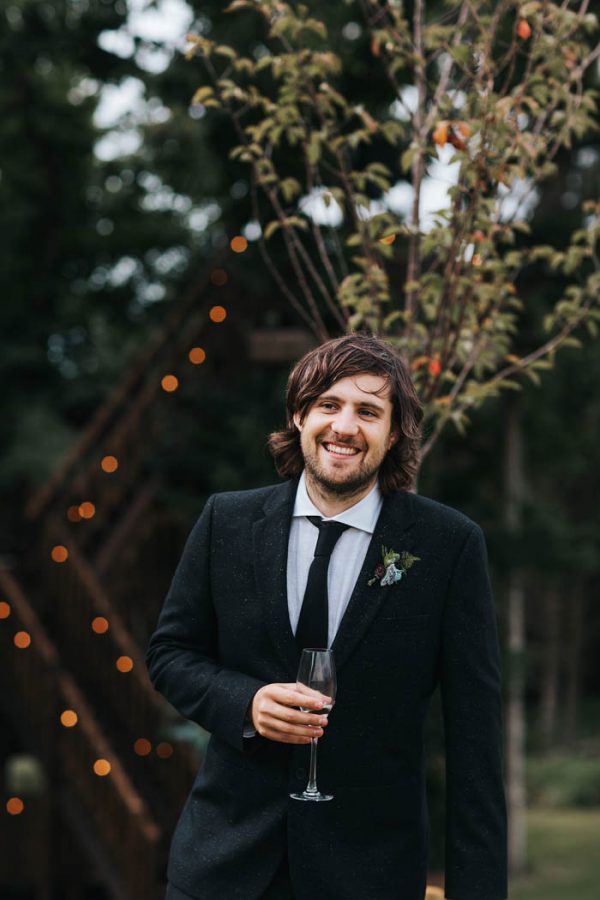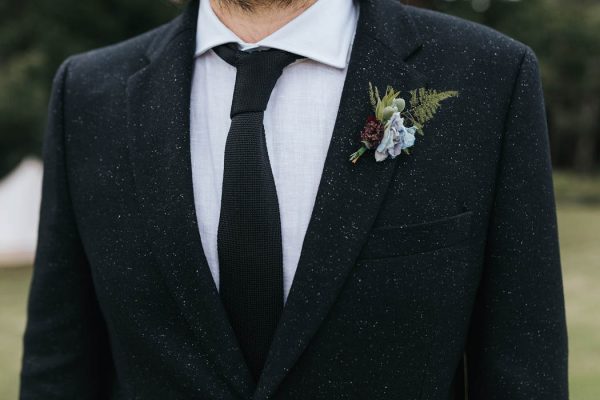 Bill wanted to be comfortable and smart, but relaxed and in keeping with the surroundings. The woodland ceremony setting meant super formal was out. Bill's final look really suited him – a slight mismatch of fabric between the jacket and trousers, which ran through all the male wedding party –nobody matched. His whole look was just understated, but considered – very much like him.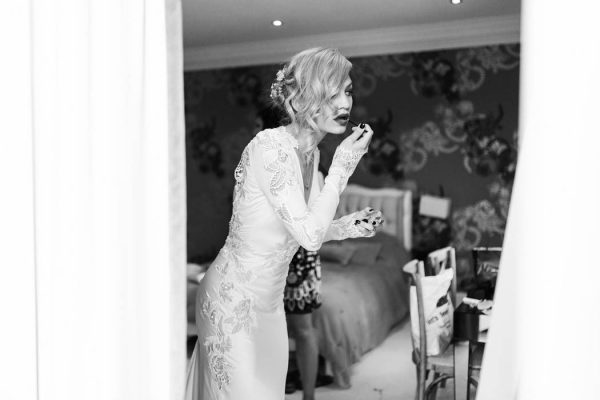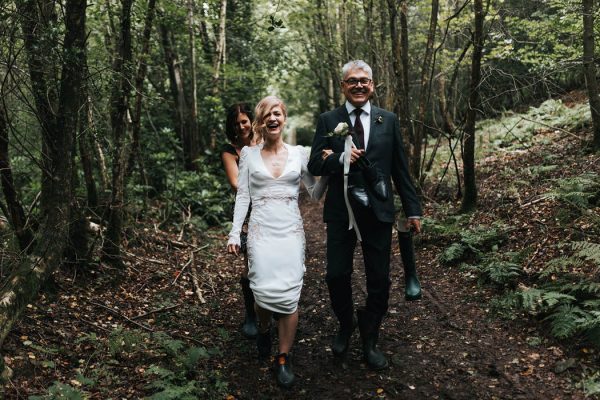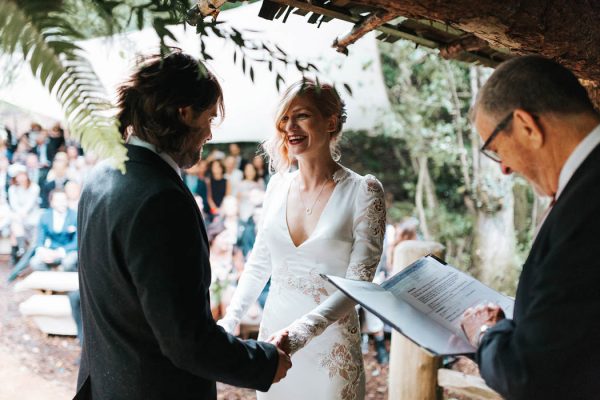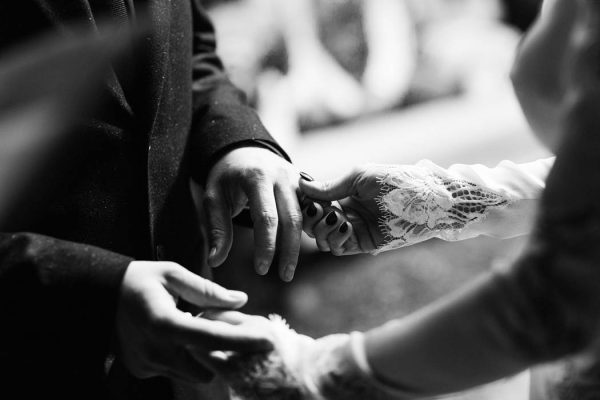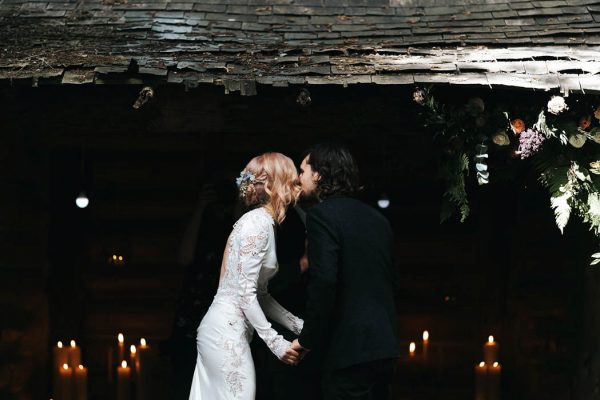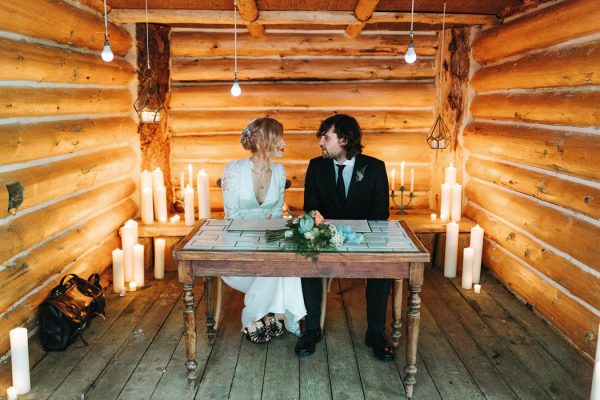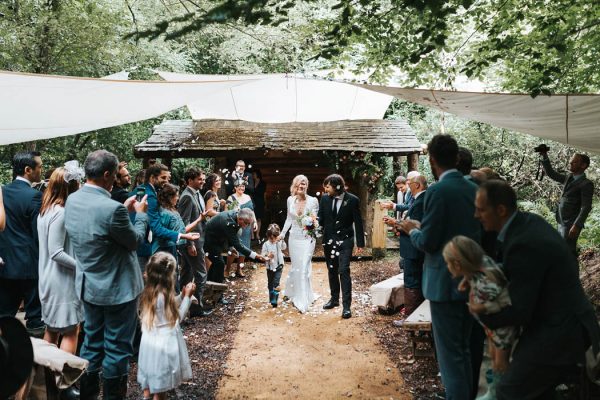 The most memorable part of the day was getting to Bill when I walked down the aisle with my Dada, and walking back up the aisle with Bill and Etienne when the confetti was thrown…all moments of both happiness and relief!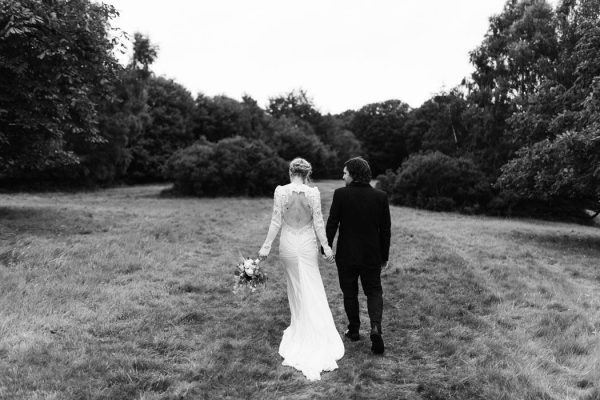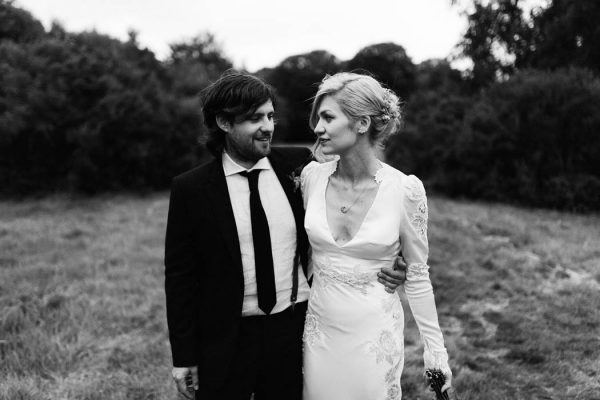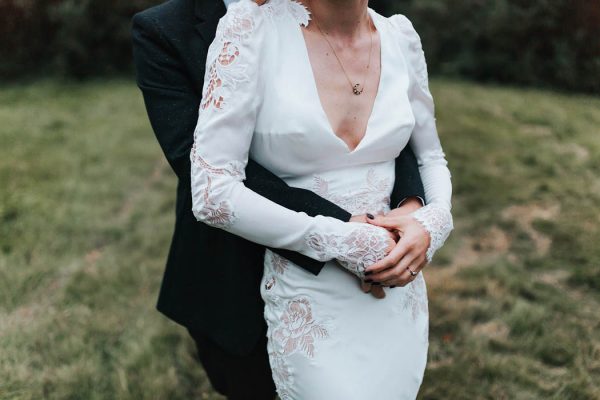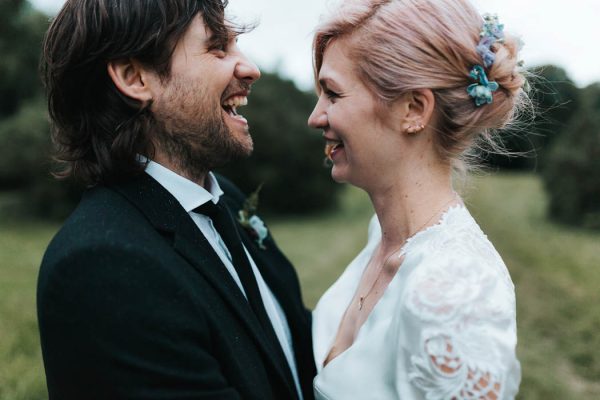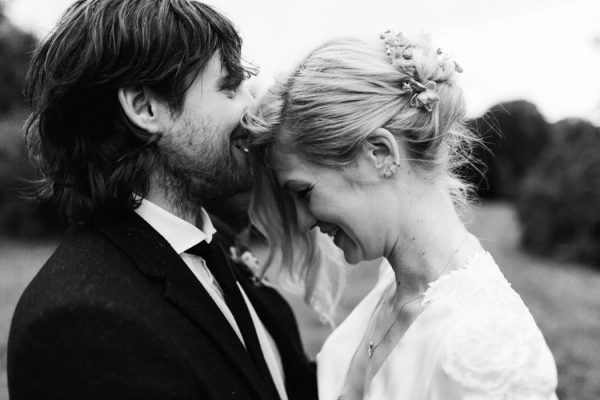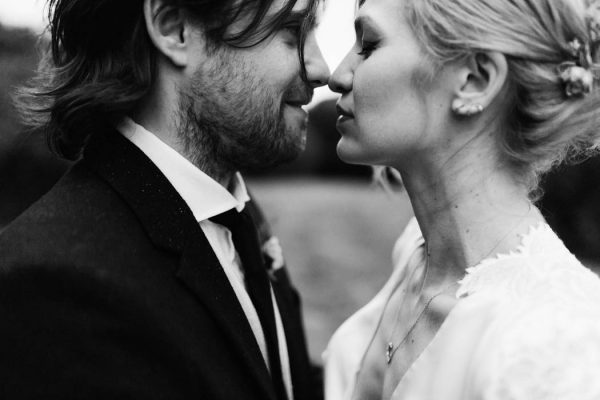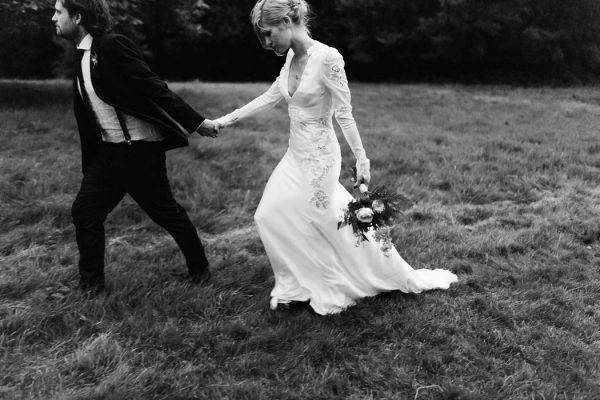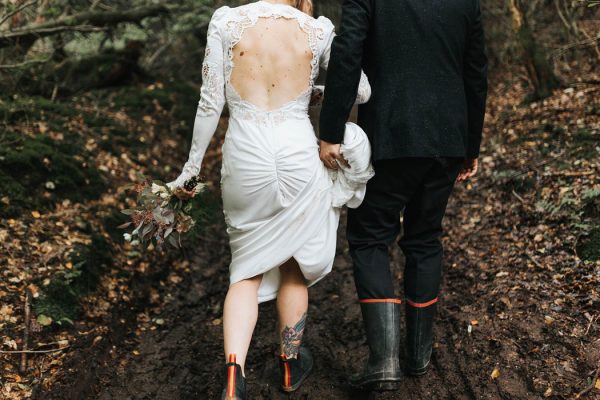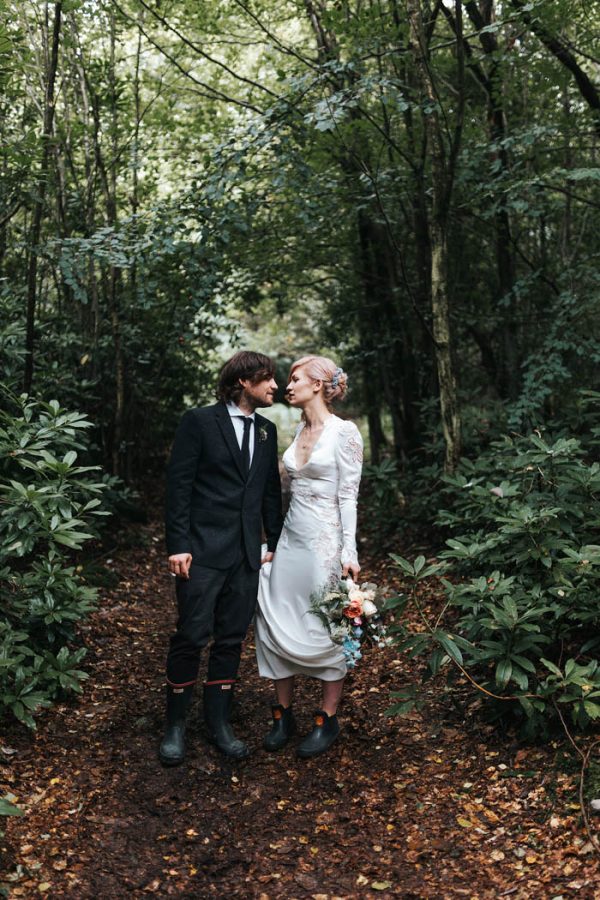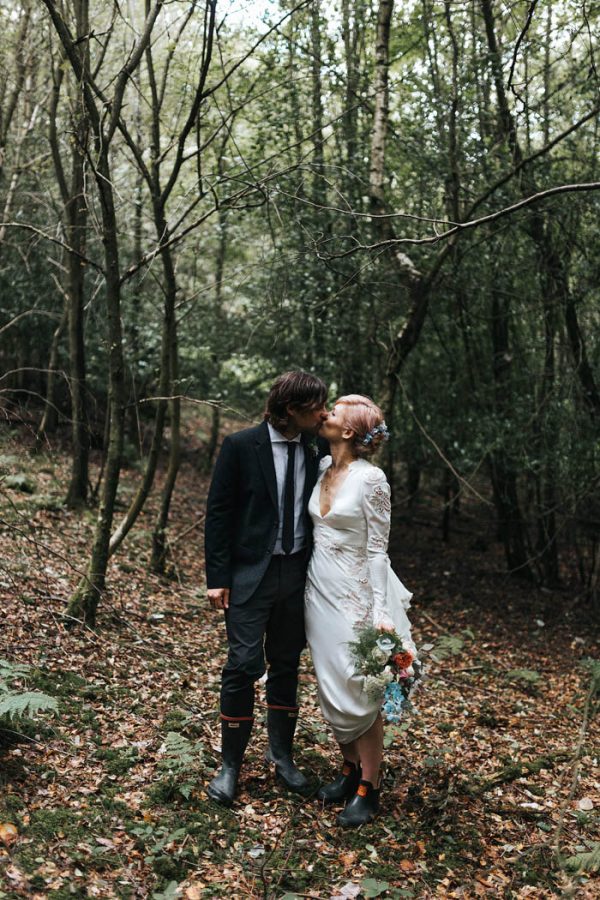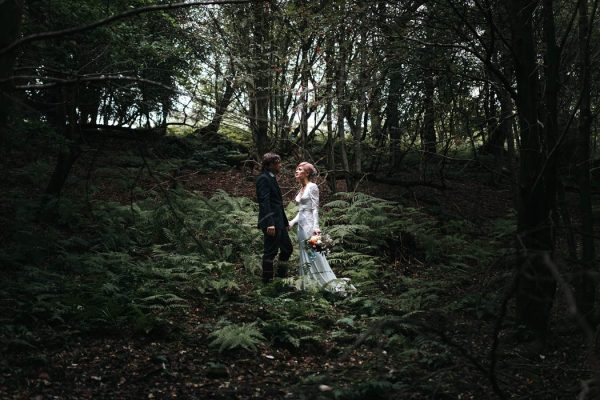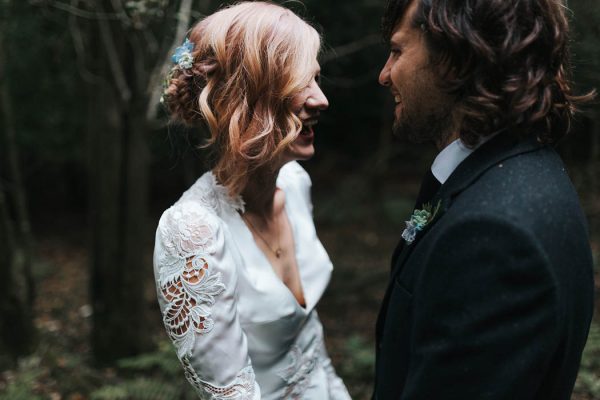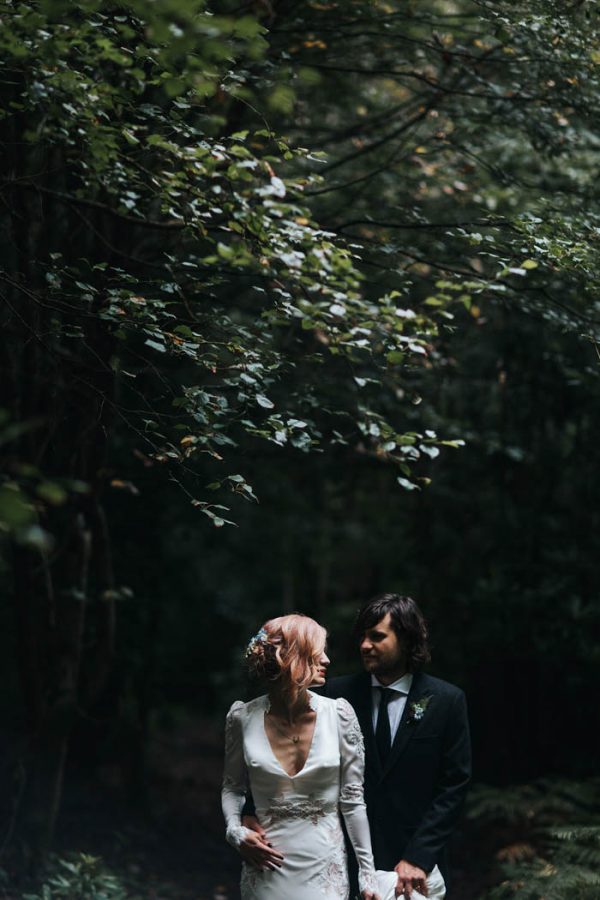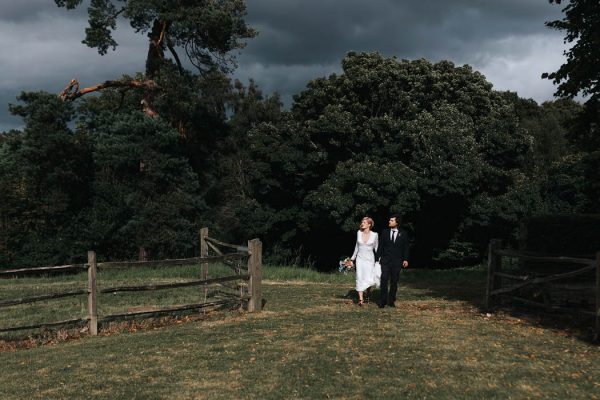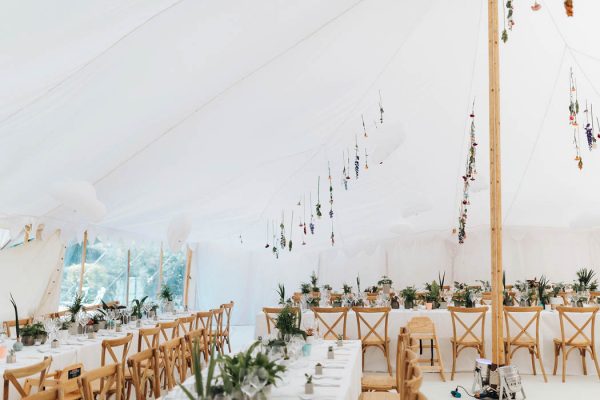 We worked with our florist to figure out ideas that would have some serious impact, and we could not have been happier with the end result: upside down hanging flowers, concrete pots, flower-filled copper screen, and so on. I loved, loved, loved it all. I actually shed a tear or two (of happiness) when I walked into the marquee – the vision in my head had been fully transferred to real life. It totally blew my mind!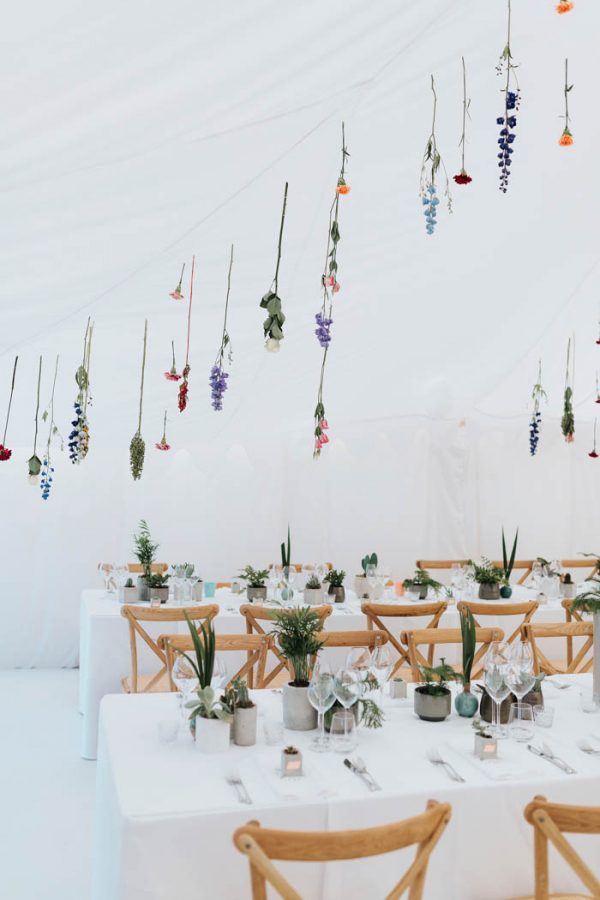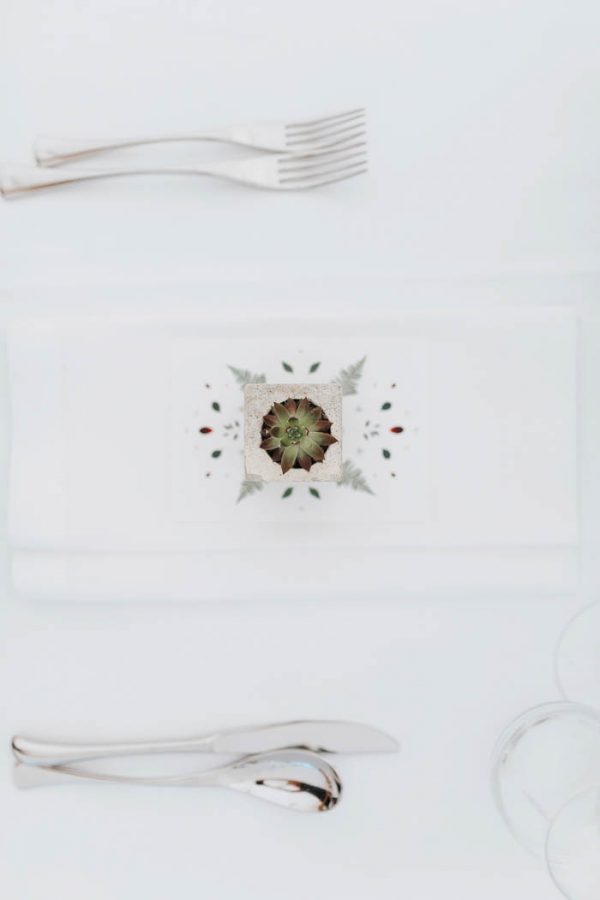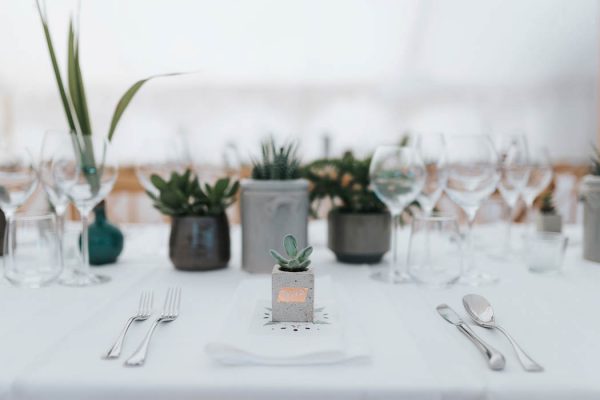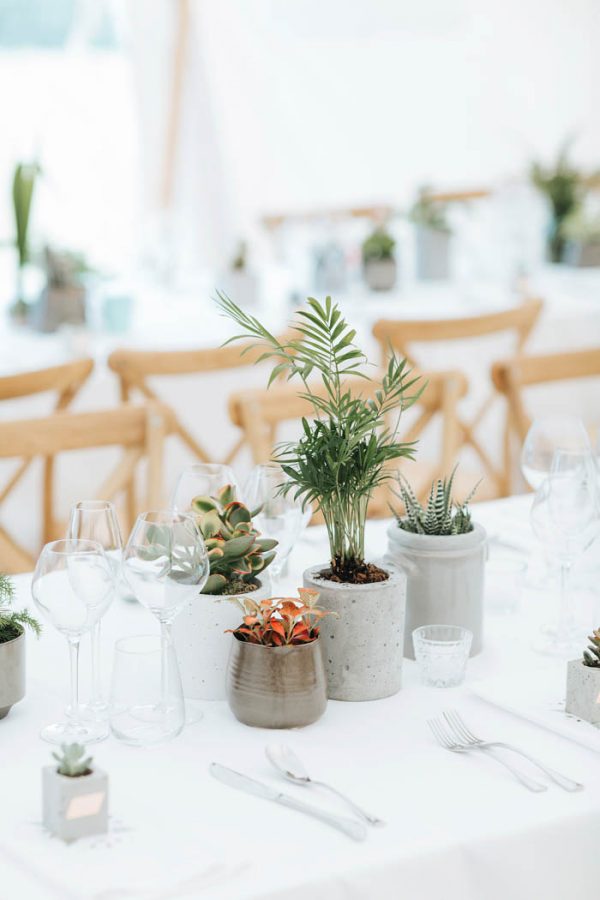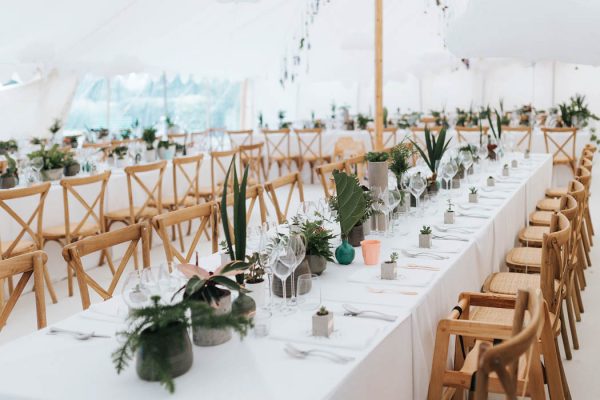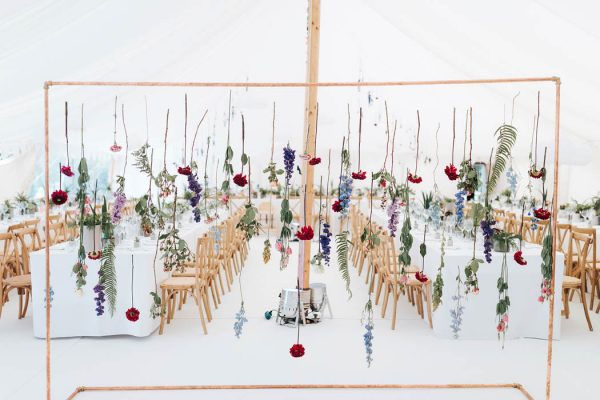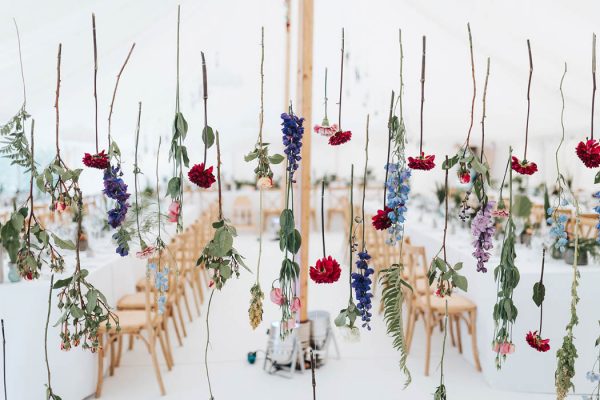 One of my favorite photos is of Etienne and I when he is sat on my lap holding the blue balls. He was actually upset in that photo, and I was comforting him. Only he and I know what it was all about, and I loved that moment.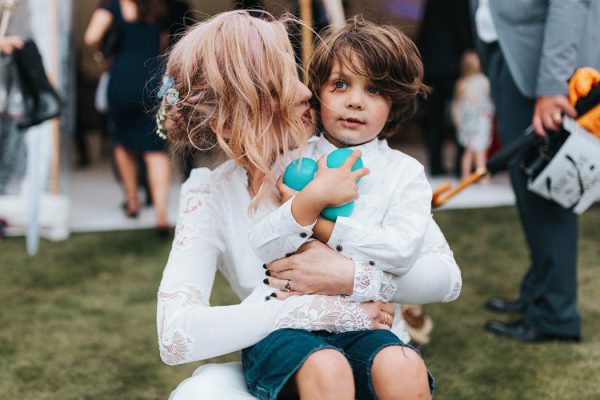 My other favorite photo is of Bill on the orange sofa with Sylvie. It melts my heart that she loves her daddy so much. This is a gorgeous shot that shows just how they always hang out together. (Plus a few people hated those sofas prior to the wedding but have since admitted in context they worked great!)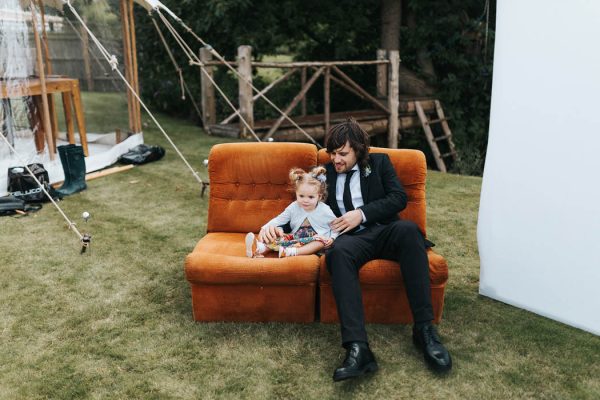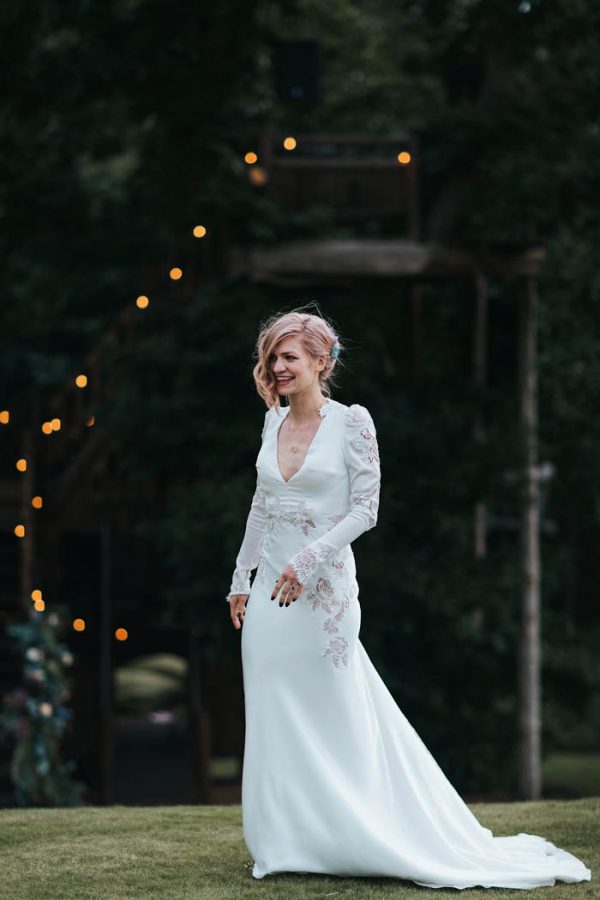 I LOVED MY DRESS! My favourite bits were how the sleeves sat over my hands, the fabric, and the cut out floral pattern (basically all of it). Aside from my dress my shoes really made me feel like it was ok to wear an actual wedding dress because the shoes were definitely not wedding shoes (black leather Gucci spiked block heels)!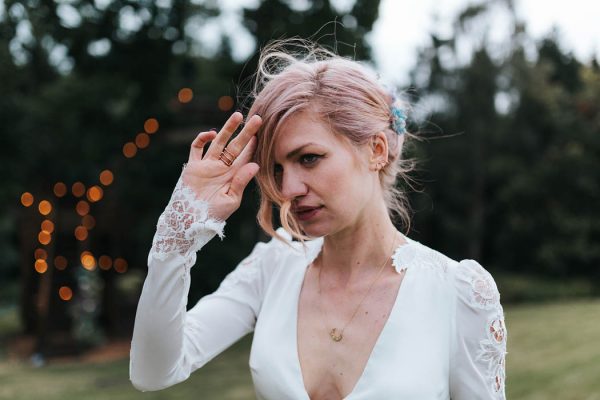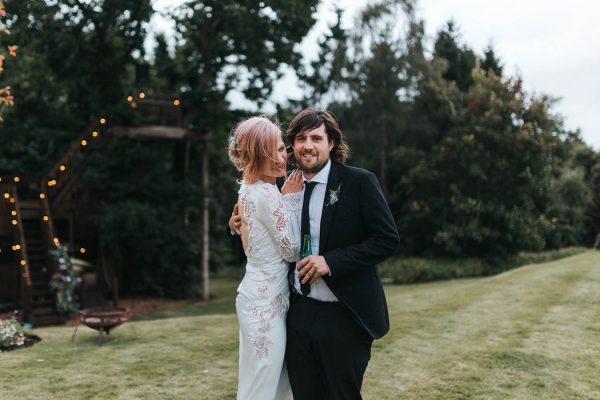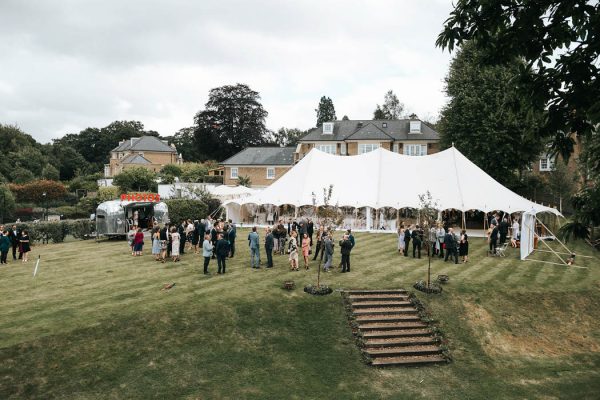 First dance: "Kiss Me" by Ed Sheeran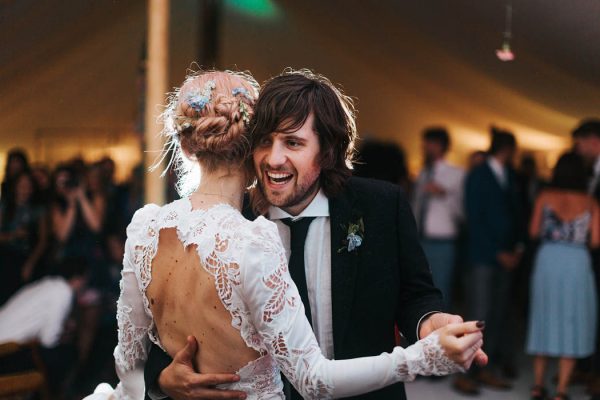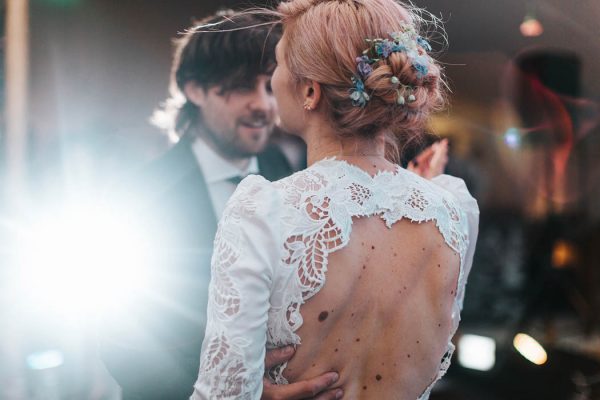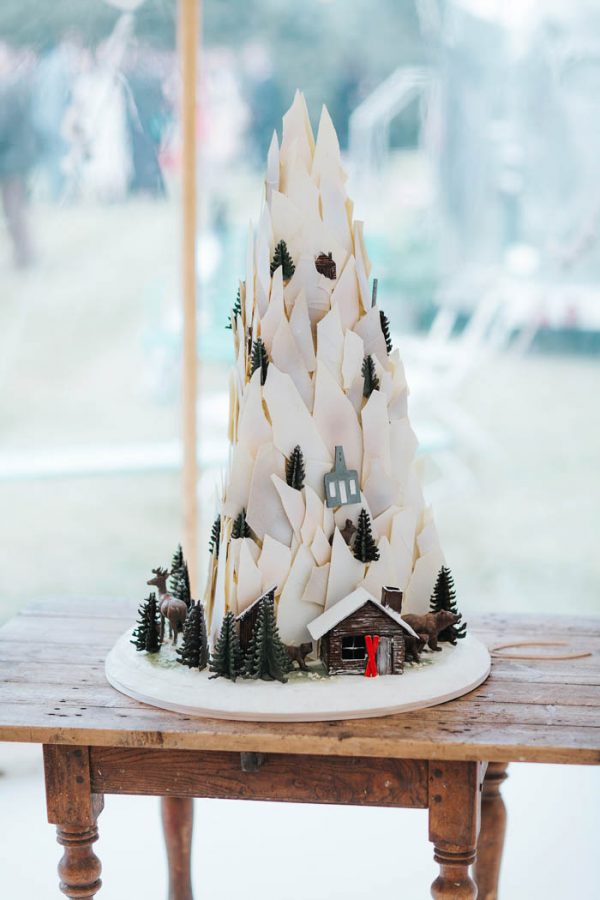 Congratulations to Hayley and Bill, and a very special thanks to Miss Gen Photography for sharing this stunning minimalist botanical wedding! Looking for more minimalist wedding ideas? Check out this minimalist and budget-friendly wedding at Oatlands Historic House and Gardens!