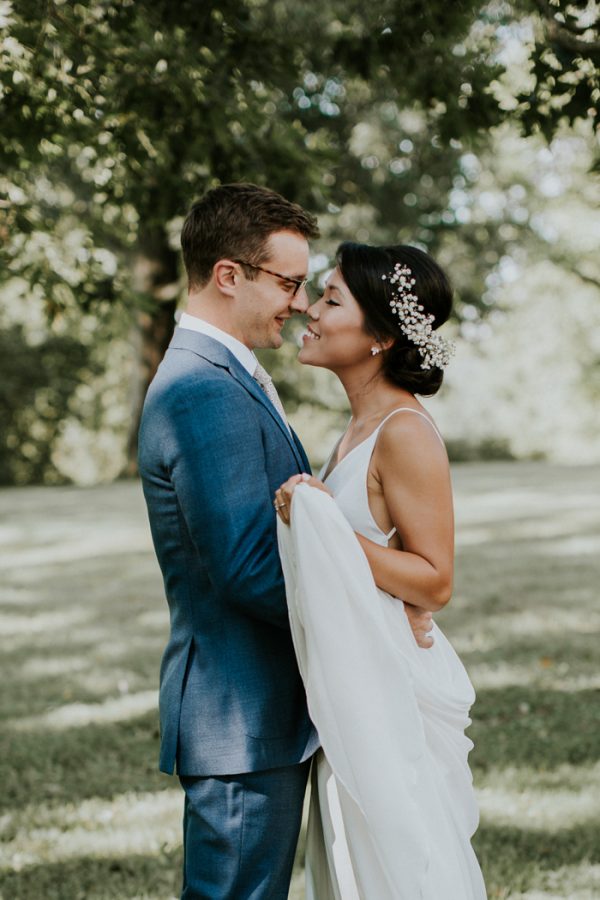 Jen and Ryan are self-proclaimed minimalists, so they reflected their personal style in their wedding décor with tons of crisp whites and natural greenery! Their Oatlands Historic House and Gardens wedding was filled with some majorly beautiful DIY projects and organic elements like eucalyptus tablescapes and handmade wooden signs. Lauren Louise Collective captured every moment of Jen and Ryan's wedding perfectly, including some fab couple portraits among the venue's gardens!
The Couple:
Jen and Ryan
The Wedding:
Oatlands Historic House and Gardens, Leesburg, Virginia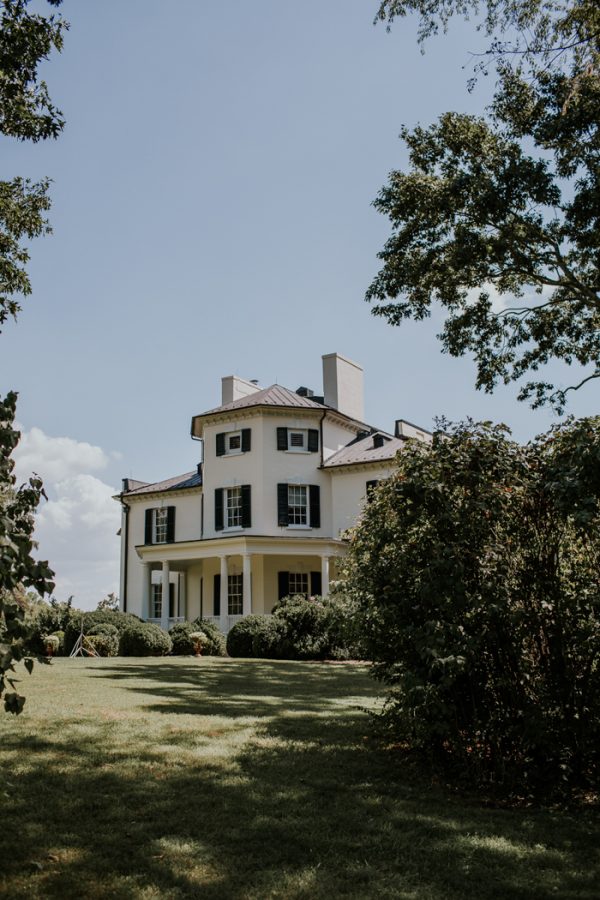 Ryan & I both lean towards a minimal aesthetic so it was important to us to keep it simple, fresh, clean and most importantly, make it feel 100% us. We also have a lot future financial plans so keeping it on budget while not sacrificing on the things that were truly important to us was something we kept in mind throughout the whole process.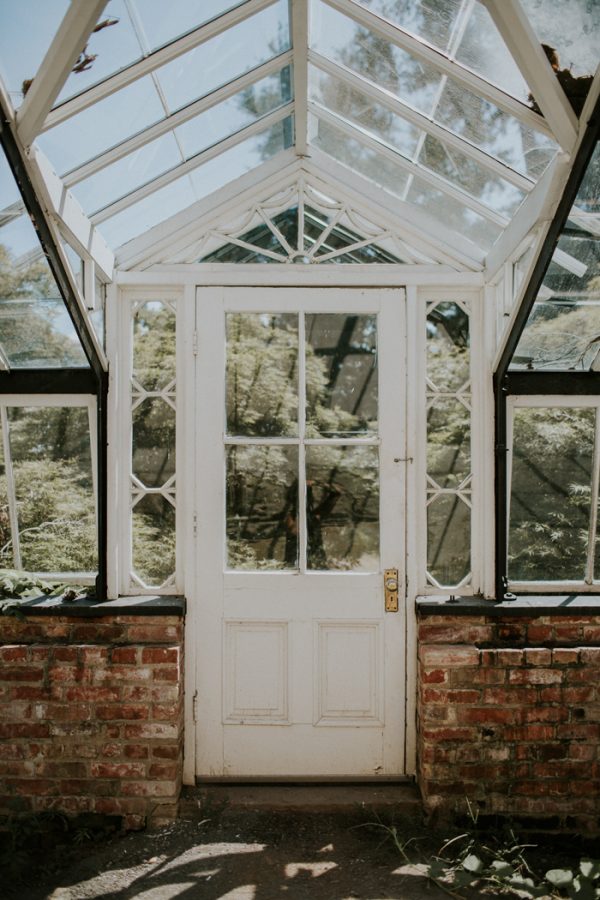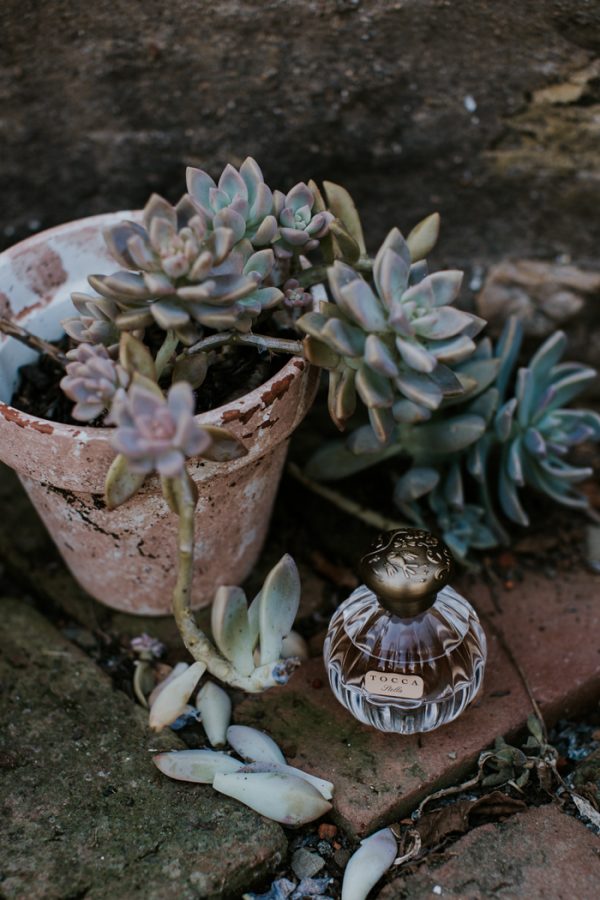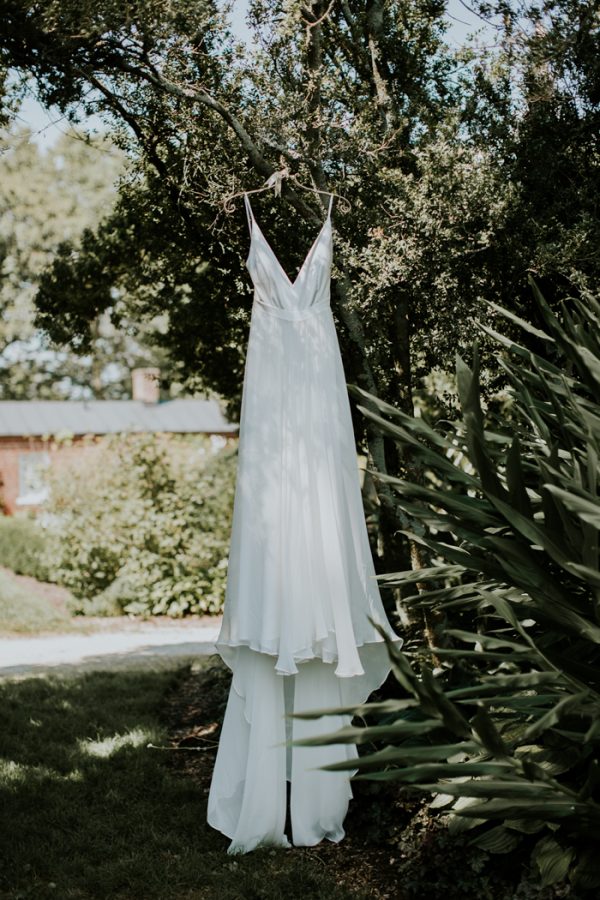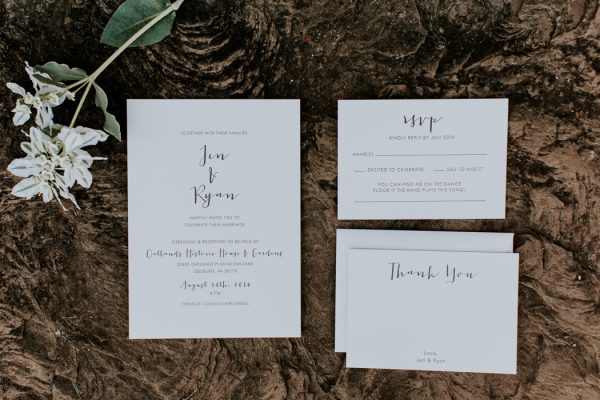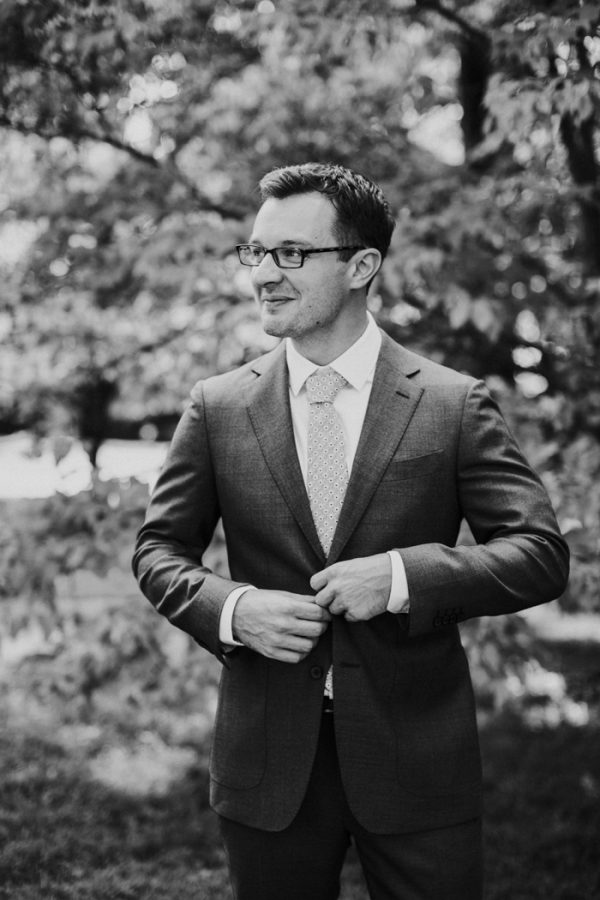 I actually felt a lot of pressure at first to choose a "wedding dress," with more bling and details, but it just really didn't feel like me. Ultimately, I went with my heart and chose the Leanne Marshall McKenna dress and it made me feel like I was walking in a dream. It's simple and timeless with a modern edge which I loved. I also had minimal accessories and shoes that I could wear again after the wedding. I wanted to my whole look to be special but also practical and a reflection of my everyday personal style.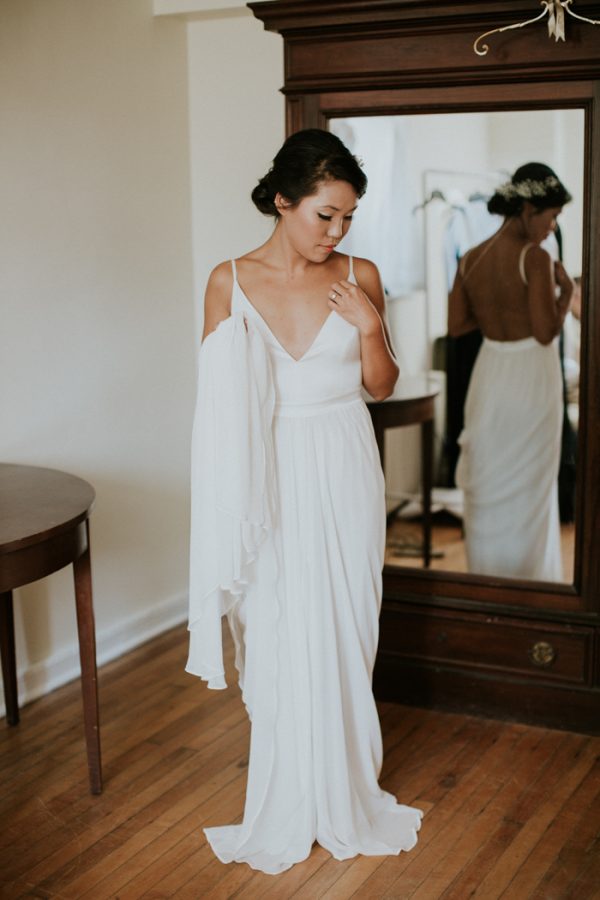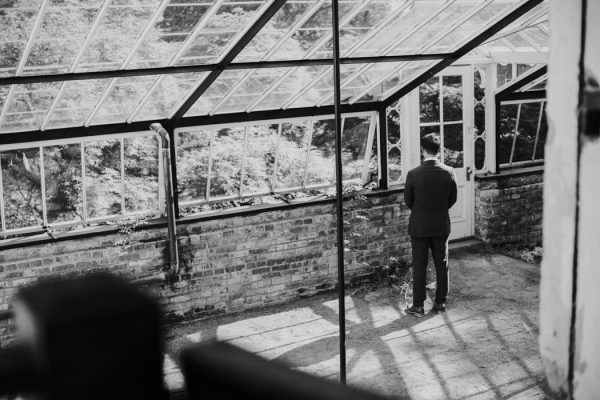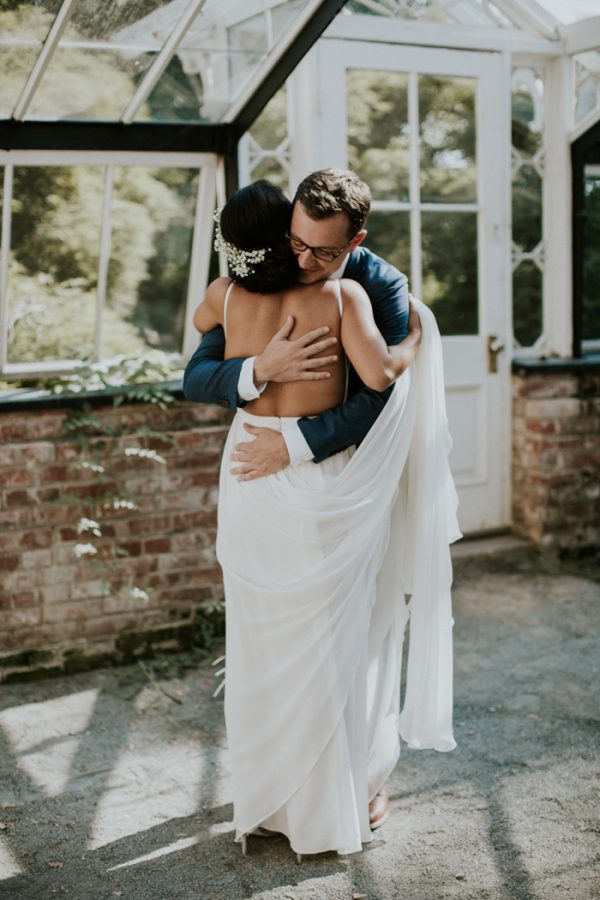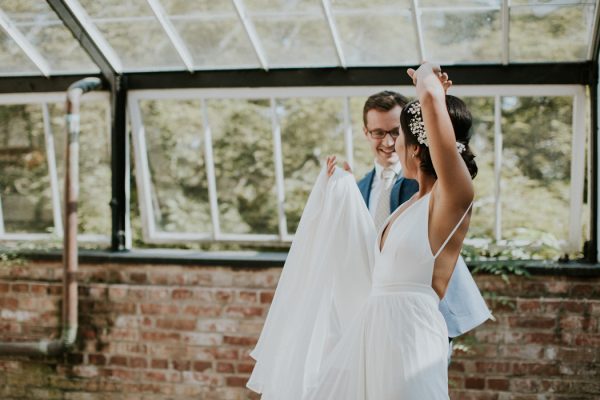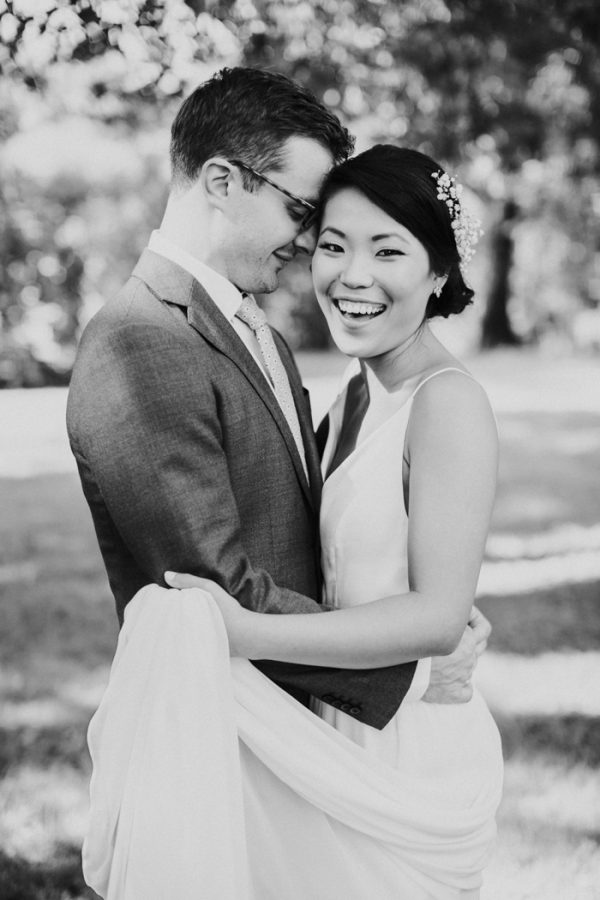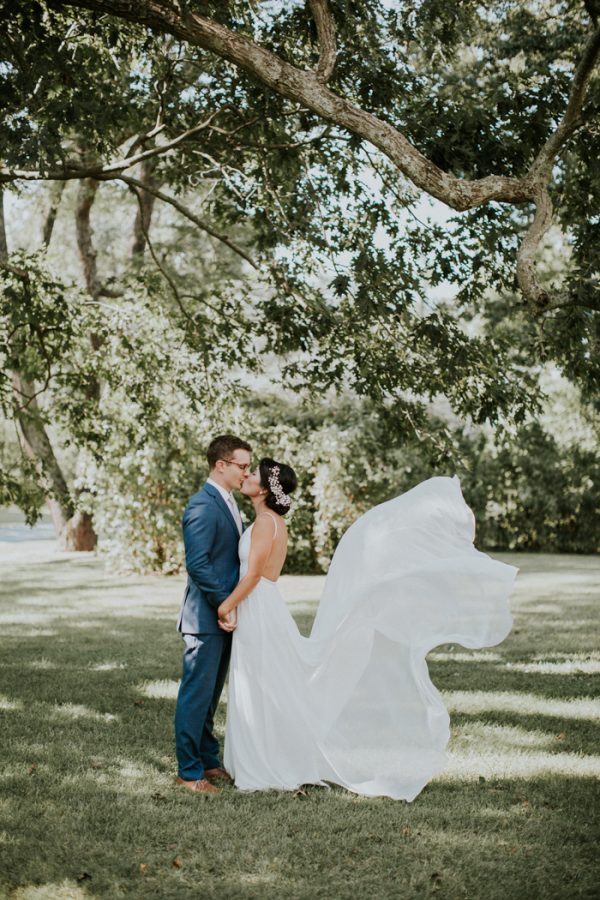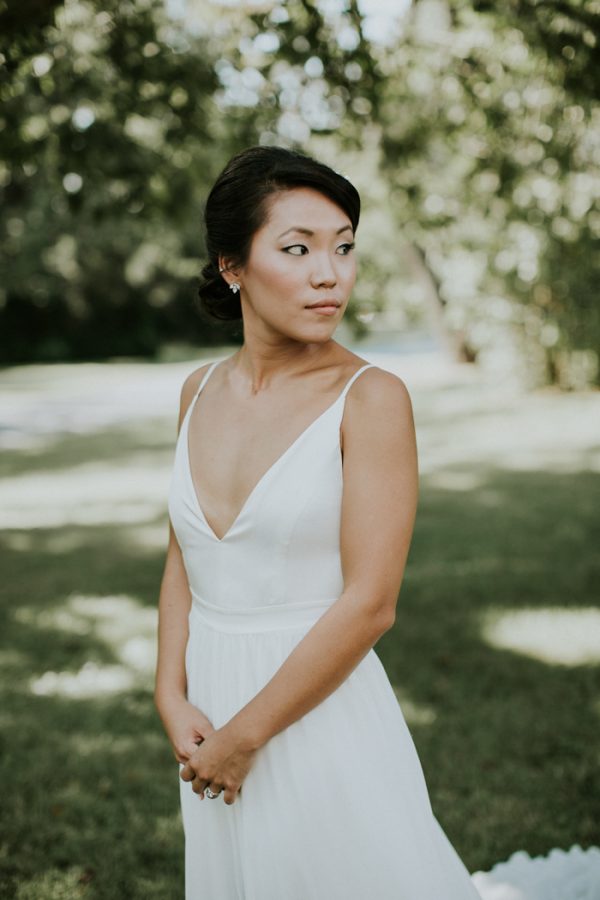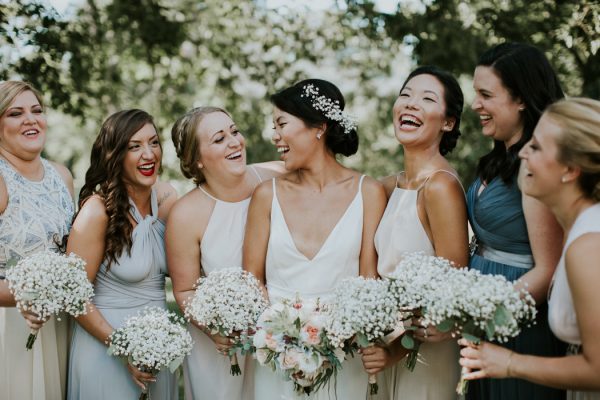 My wedding party wore different dresses in neutral and my bridesman wore a neutral suit. Ultimately, I wanted my best friends to be comfortable and I also opened it up to prints and sequins if they found something they loved. I'm not a fan of the matchy, matchy bridesmaid look, so I'm glad we went this route. All of the colors and patterns really complemented each other and added another layer to our otherwise minimal wedding.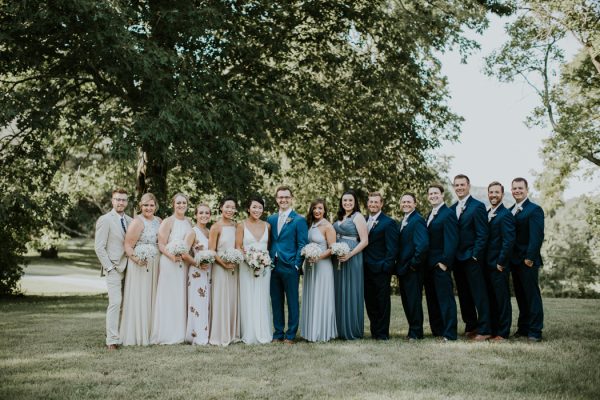 We wanted to keep our decor minimal, so we really wanted a space that was gorgeous on its own. Oatlands is a natural beauty, so we fell in love immediately. Our wedding vibe was minimal, fresh, classy, but modern & laid back. I'm a believer in less is more, so I wanted our day to embody that. I didn't want to feel pressure to imitate other weddings when those weren't my style.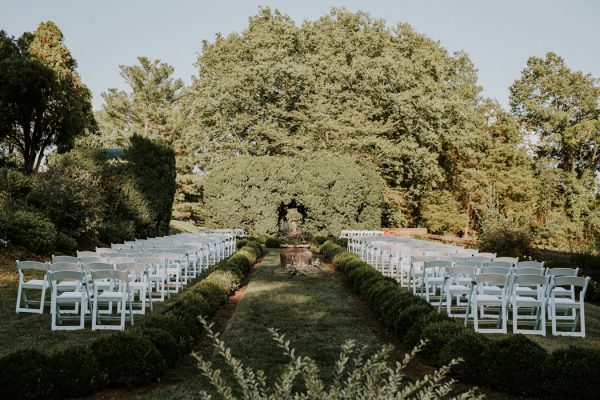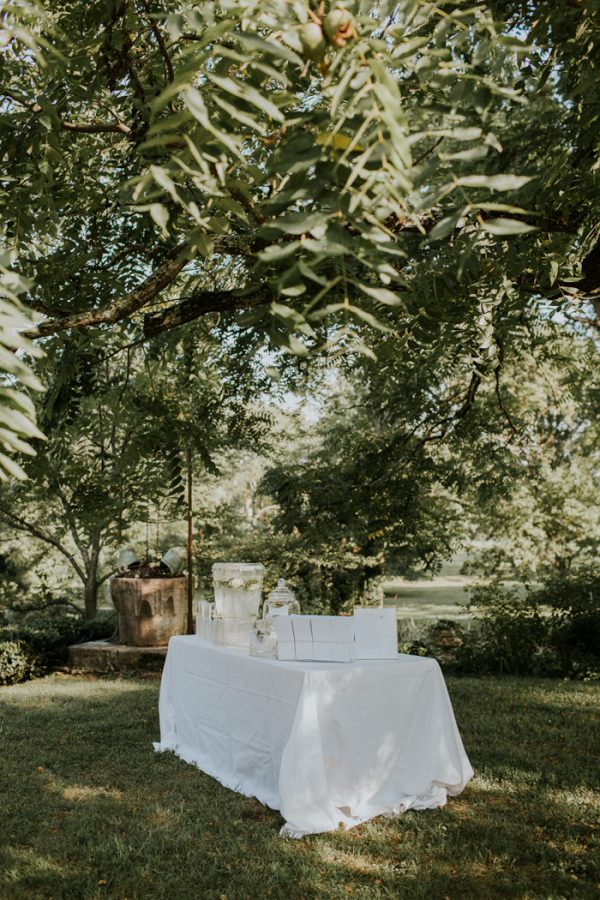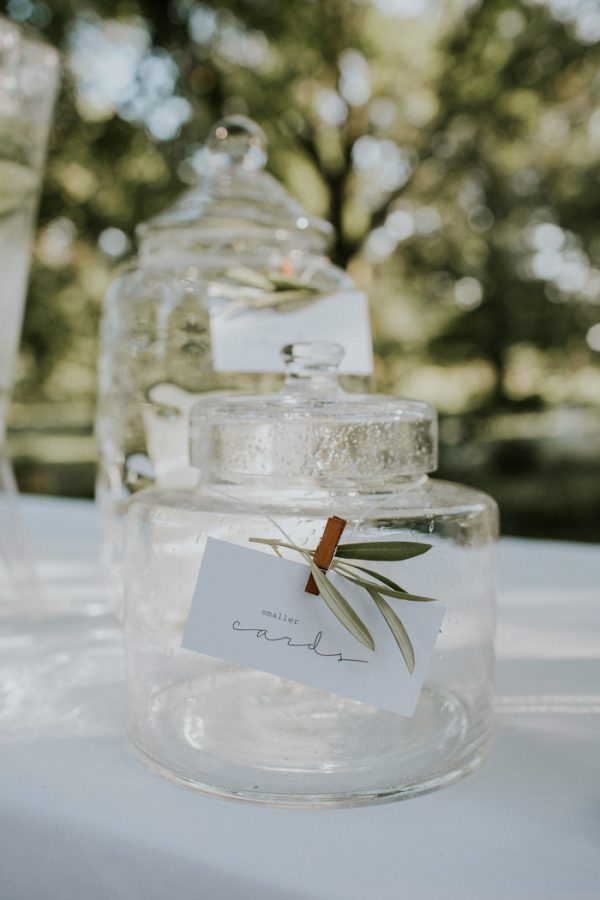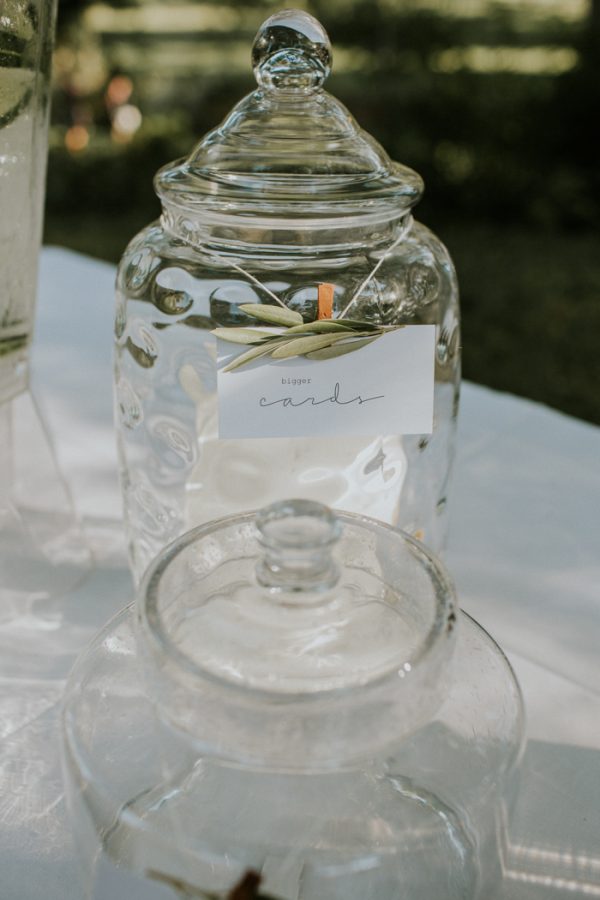 We had two of our best friends marry us! They did an incredible job officiating and we included a few of our friends and family members to read some of their favorite stories/poems/songs. In lieu of any traditional wedding songs, we picked our own to make it feel more like us. It was seriously perfect.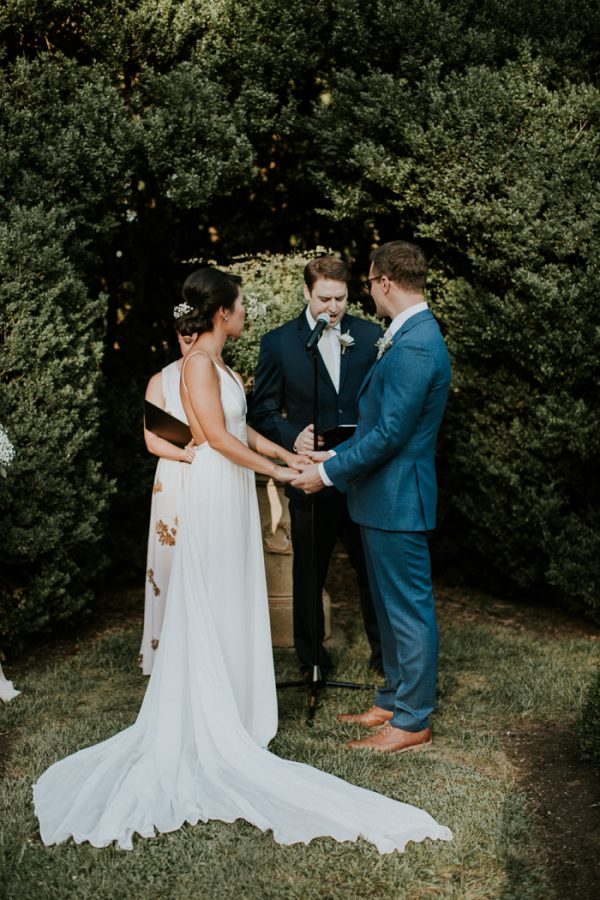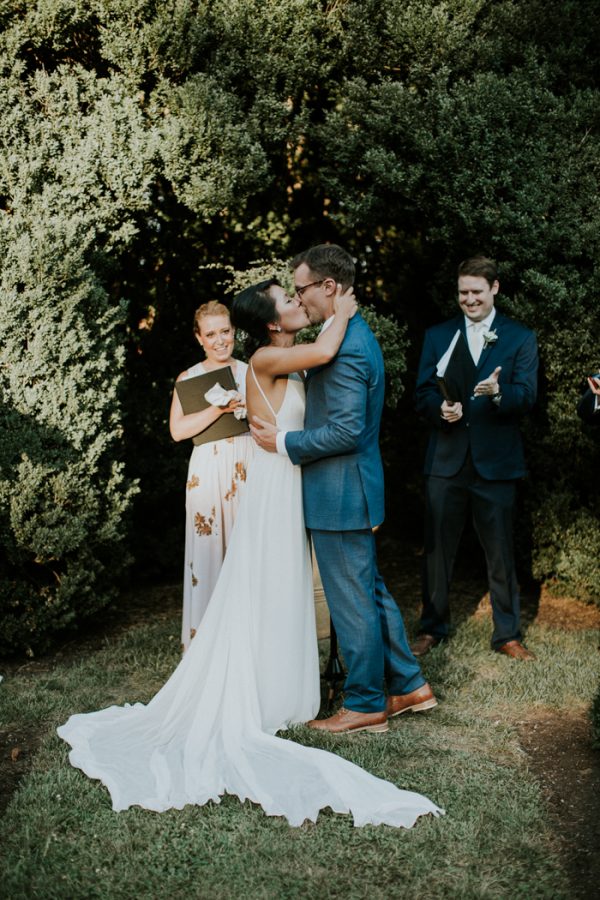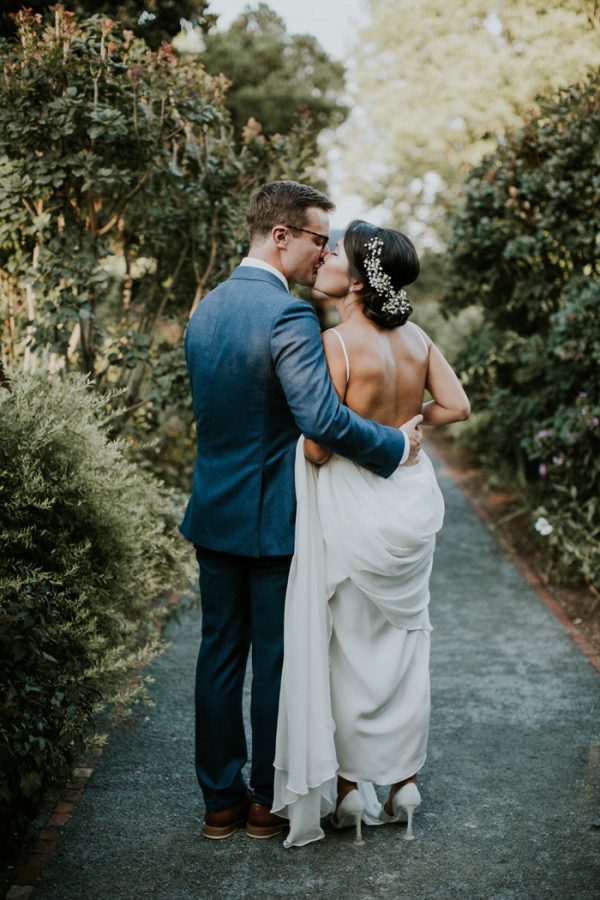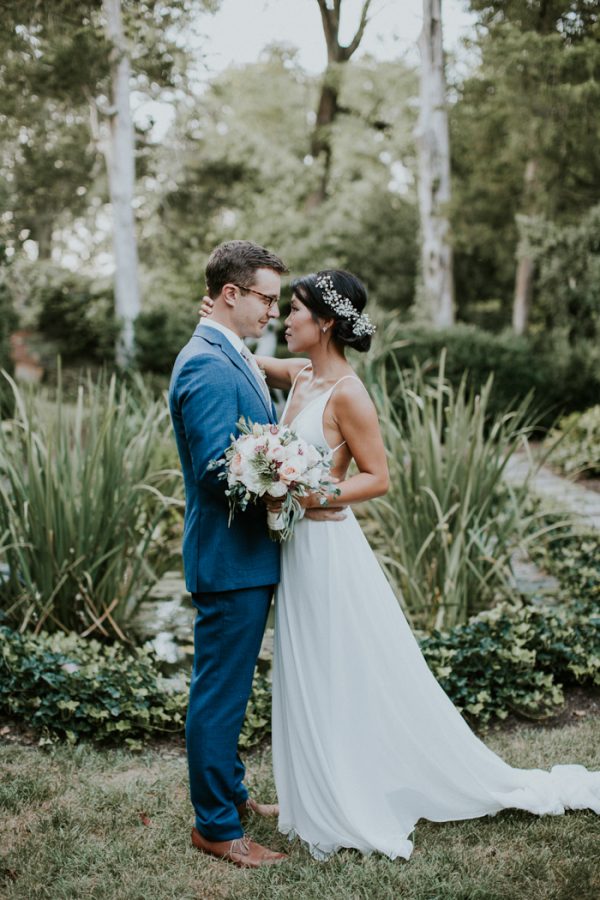 Our photographer Lauren is a badass, boss woman and we have so much respect for her. She's tiny but can take charge and I felt so comfortable letting her explore her creativity because she's got such a great eye. I couldn't have asked for a better photographer. Nothing felt cheesy and she made us look and feel gorgeous!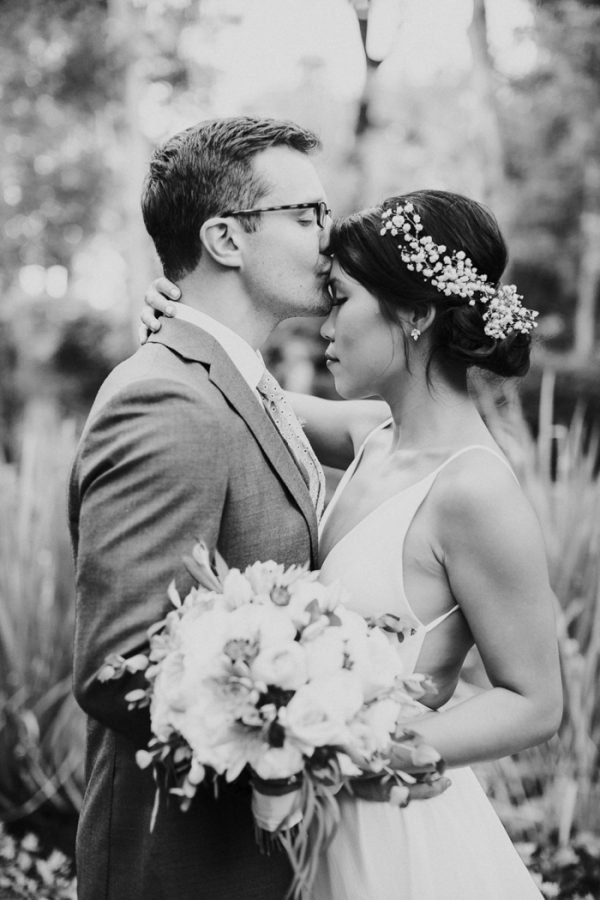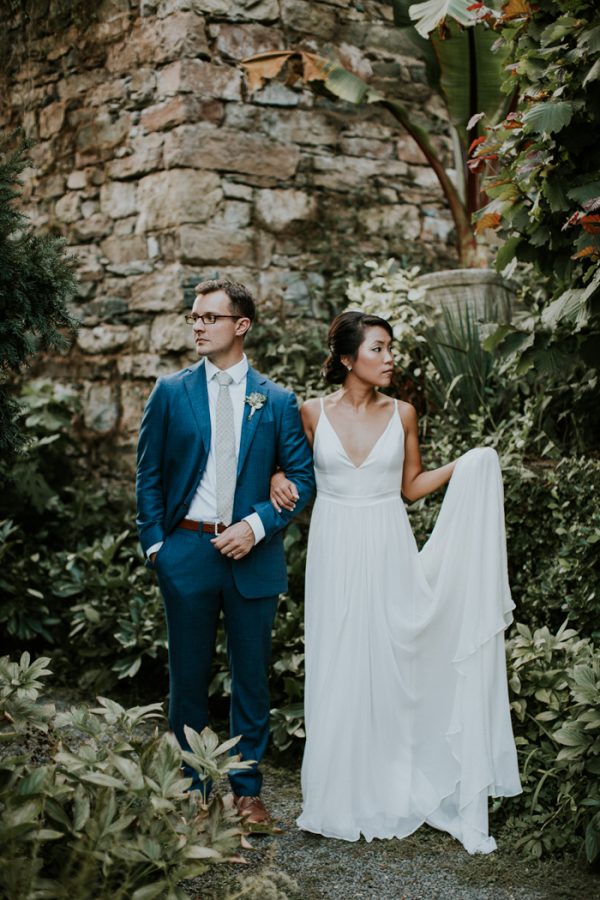 Most of our wedding was DIY, but my favorite project was our seating chart. My dad is a carpenter, so I designed it, and he brought it to life. It was so freaking beautiful.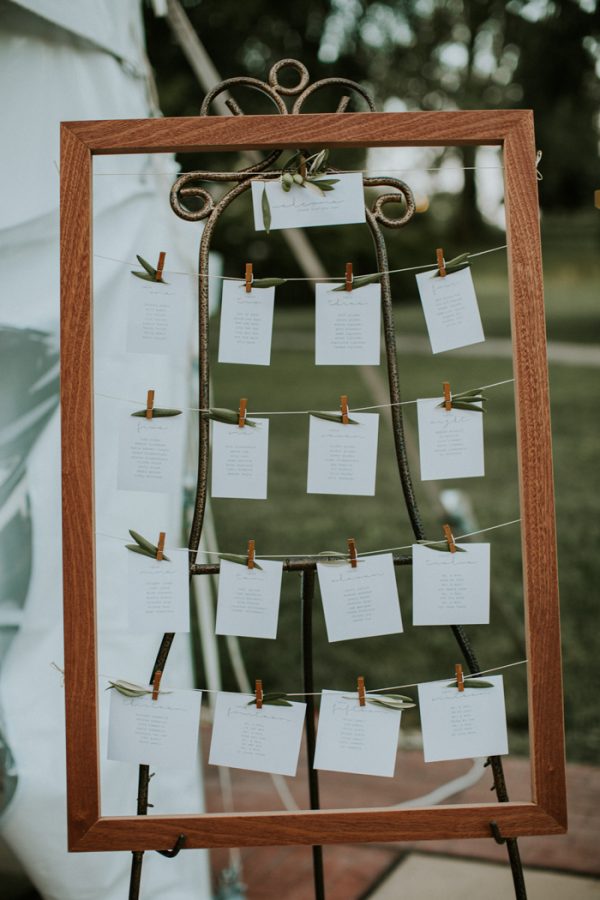 Our wedding colors were white on white with touches of natural green — I love clean & minimal (and monochromatic done well) with organic touches in my own personal style, so naturally, I was drawn to this color palette.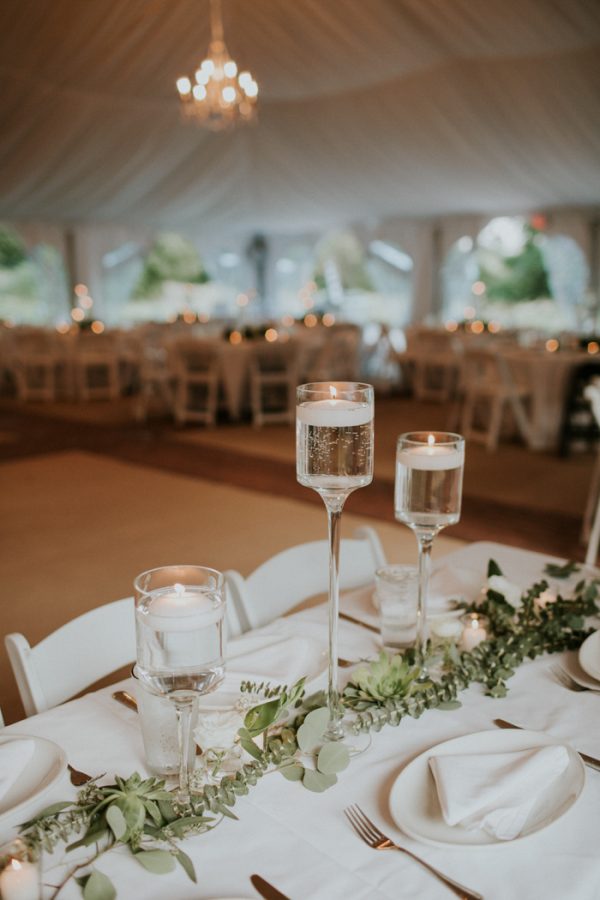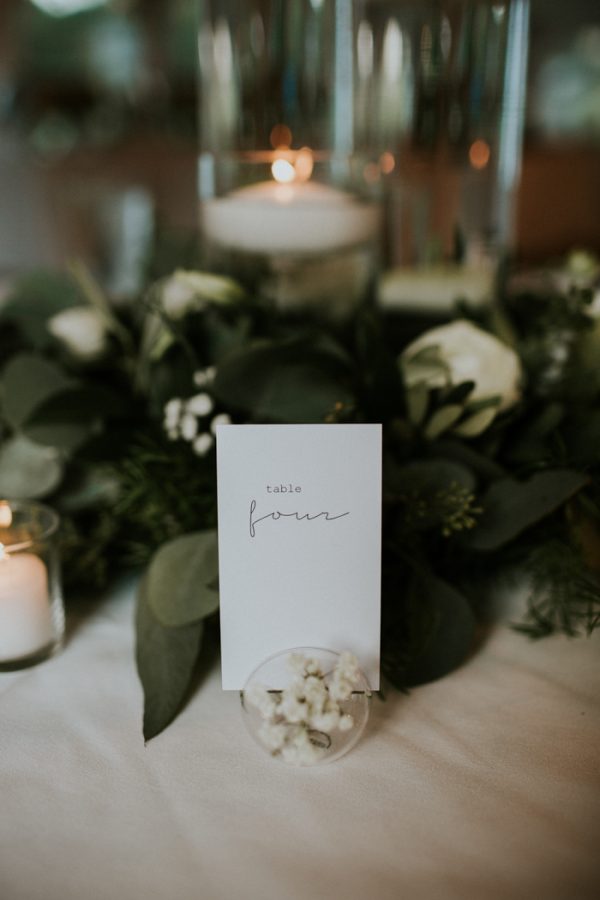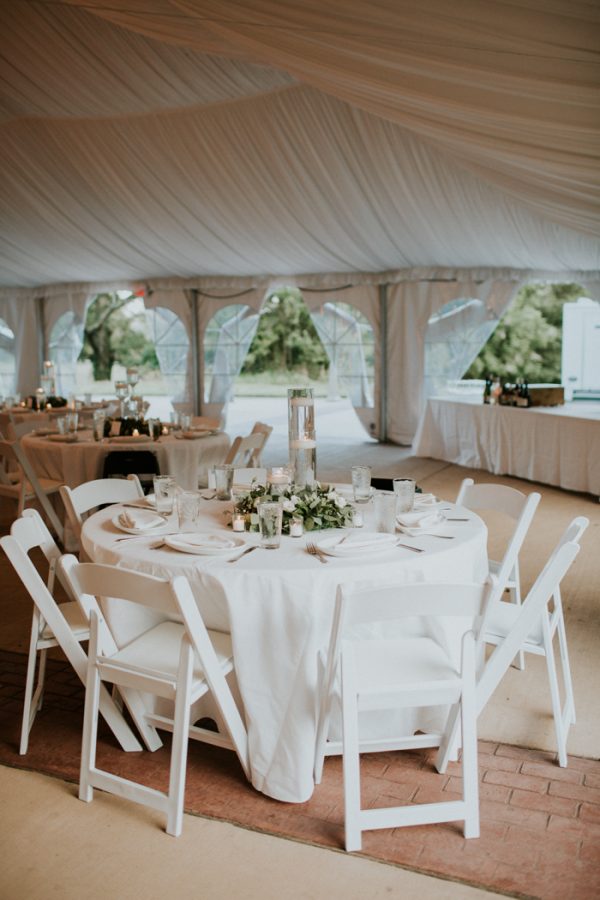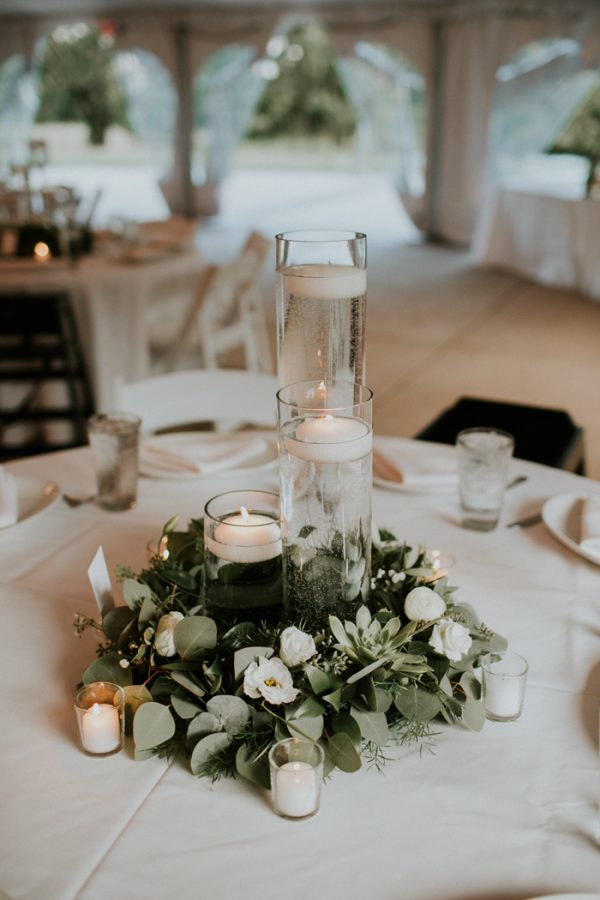 Our advice: Don't stress and compare your wedding to someone else's. Everyone is unique and chooses to celebrate the big day in their own way, so stay true to yourself. It's definitely stressful but don't lose sight of what the day actually means– it's the day when you choose to spend the rest of your life with someone you know you can't ever live without. And know that while it will be stressful, the day will be absolutely perfect (and most people may not mention it but the day after might be even better — the feeling of relief is incomparable!).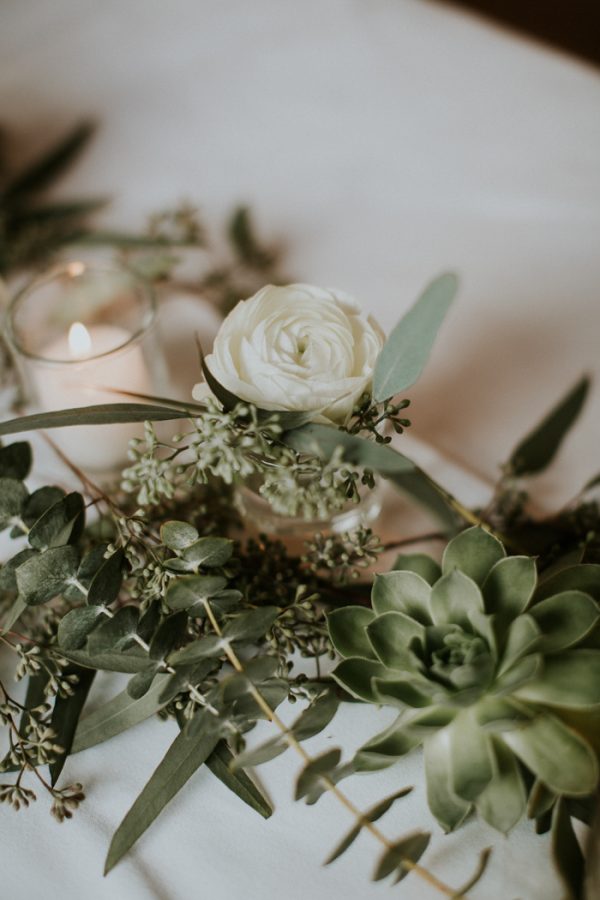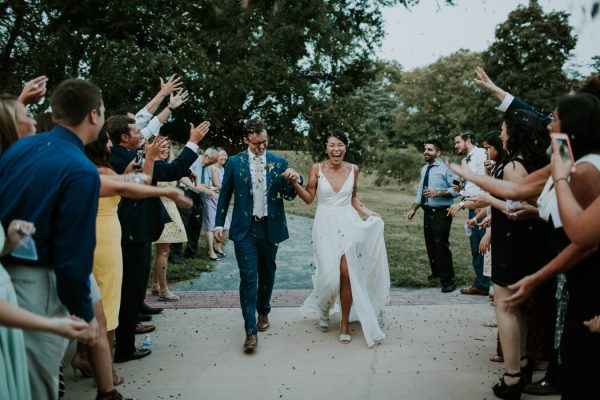 Everyone says the day goes by so fast (and it really does), but I think we'd both agree, that hands down our favorite part was the beginning of the reception when we got to sit down, catch our breath for a second and look around at all of the incredible people in our lives who came from near & far to celebrate our union. Our hearts felt so full & it was hard to contain all of the emotions we were feeling.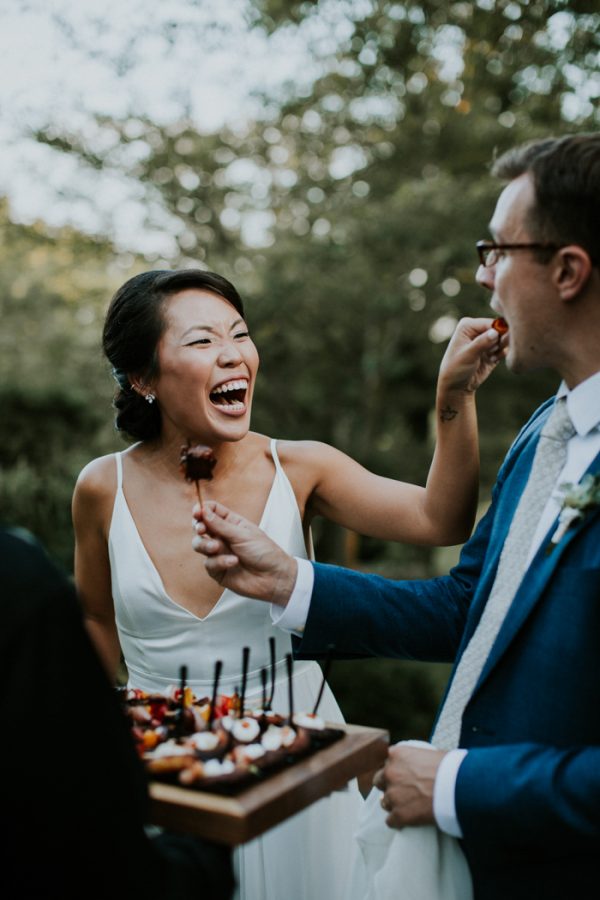 Processional: Labi Siffre – Bless The Telephone, Edward Sharpe & The Magnetic Zeros – Home
Bridal Processional: City & Colour – The Girl
Recessional: LANY – ILYSB
First Dance: Blind Pilot – 3 Rounds and a Sound (Performed live by Bachelor Boys)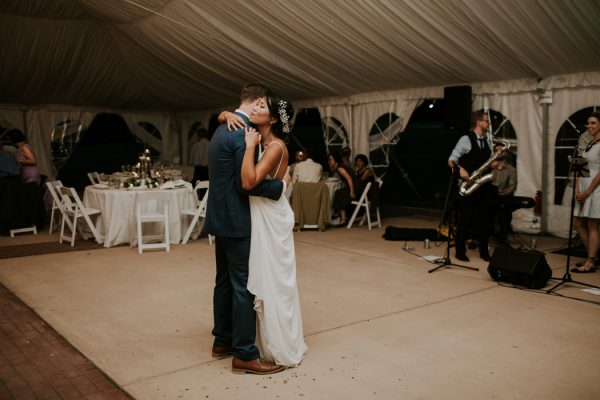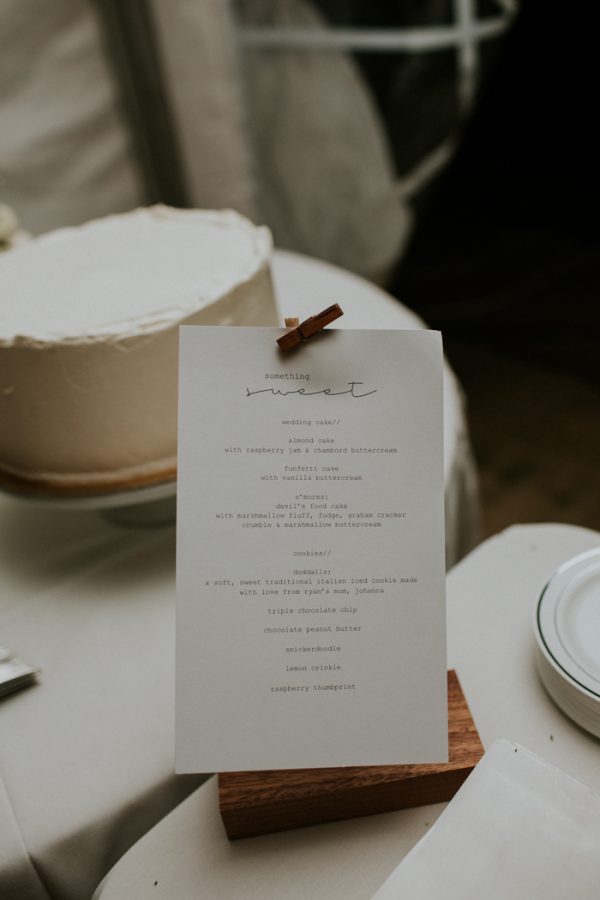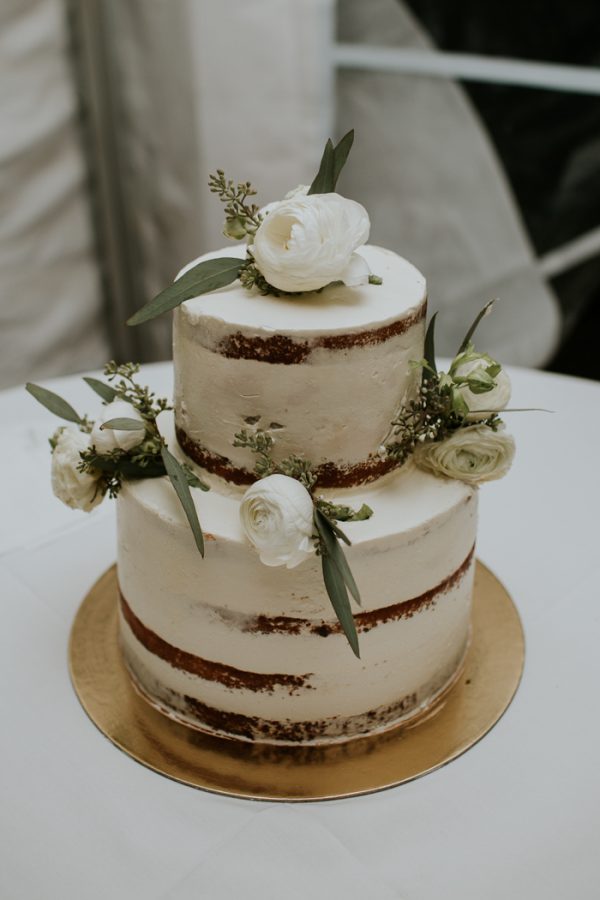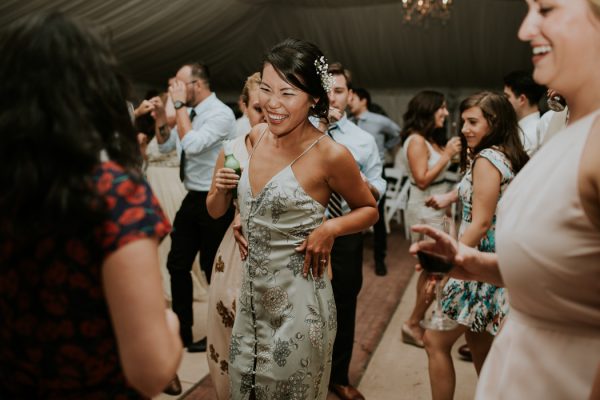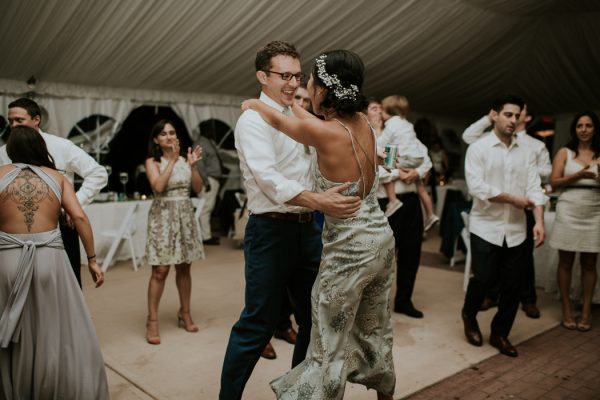 Congratulations to Jen and Ryan, and a special thanks to Lauren Louise Collective for sharing this wedding with us! Love this wedding's minimalist vibes? Then you've got to see this Reading Art Works wedding that takes modern minimalism to the next level!