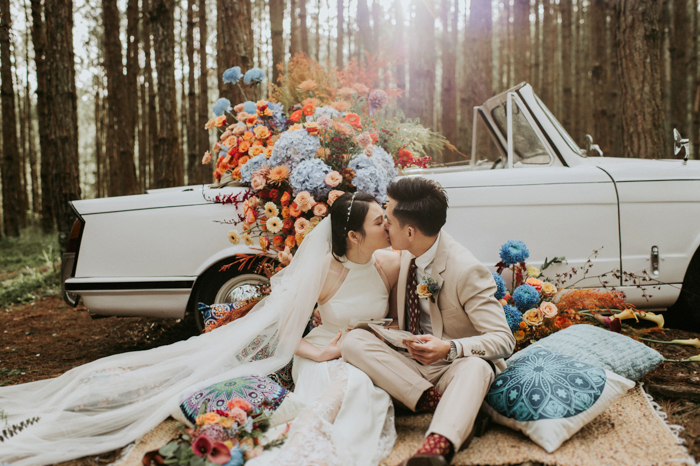 Combining the natural beauty of pine-covered mountains with dreamy, romantic moments make for the perfect touches when it comes to this enchanting Vietnam forest elopement. From the bride's stunning dress and the groom's beige suit to the decadent florals and rich pops of color, it's safe to say that no detail was overlooked when creating this magical intimate affair.
Phong Ngoc and Hoang Anh started their day getting ready separately in their charming cabin at the Ana Mandara Villas Dalat Resort—a 1930s French colonial style village located in one of the most gorgeous central highlands of Vietnam. They then shared the sweetest first look at the garden before heading out on their scooter to enjoy a scenic drive to their remote ceremony deep within the woods.
Nestled in a secluded grove of trees, Hands & Heart Wedding created a whimsical and intimate escape for the couple featuring overflowing colorful blooms, a vintage car, a cozy lounge, and a dramatic and moody tablescape. They exchanged emotional vows and celebrated with a beautiful candlelit dinner under a canopy of trees.
If your dream wedding involves intimate moments with your love surrounded by unbelievable scenery, then you are going to love this romantic Vietnam forest elopement. Scroll down to see every beautiful detail captured by Junebug member Thien Tong Photography.
The Couple:
Phong Ngoc and Hoang Anh
The Wedding:
Pinewood, Dalat, Vietnam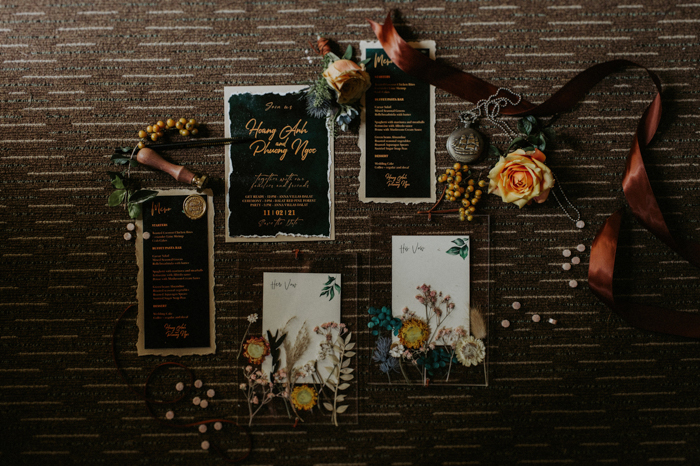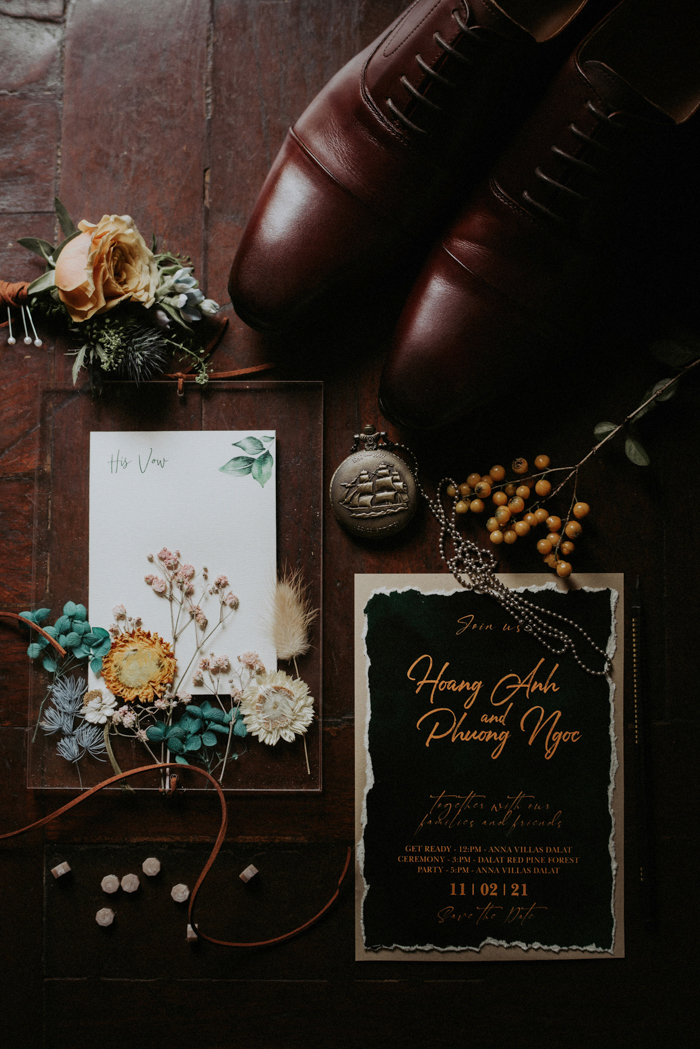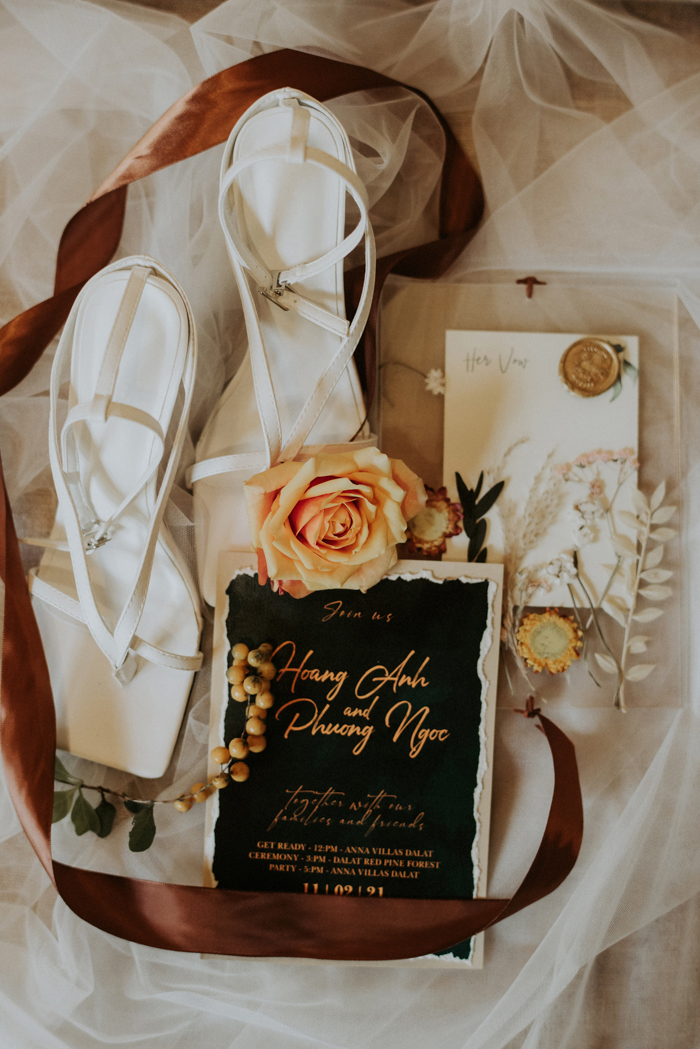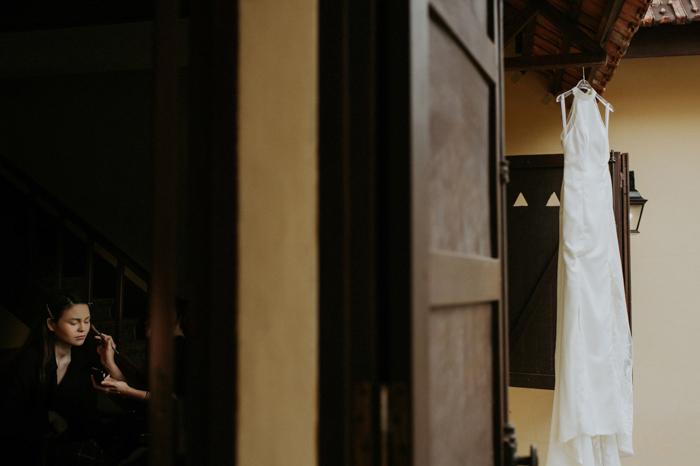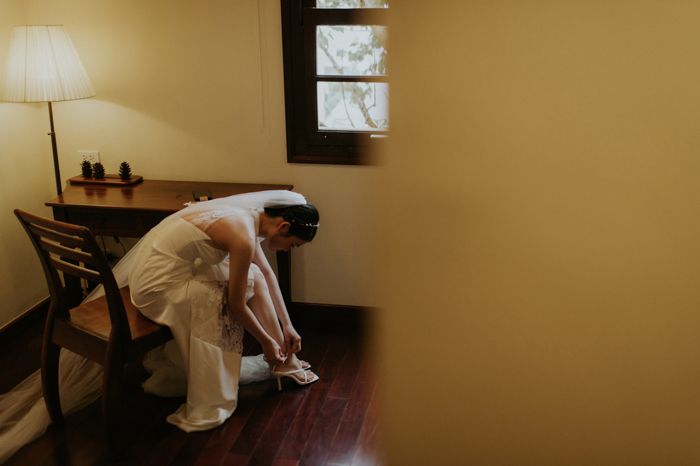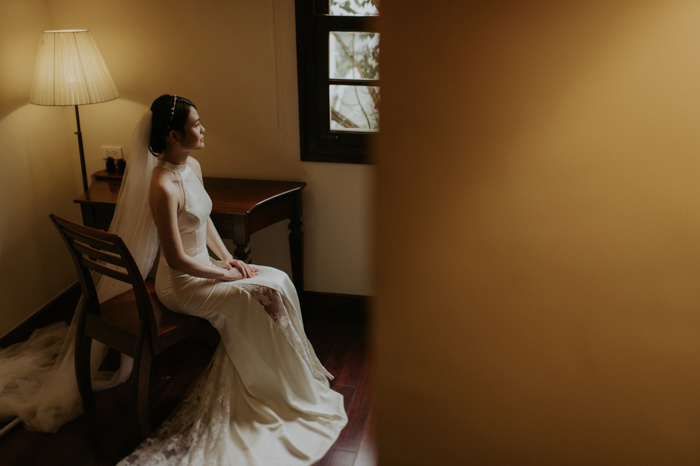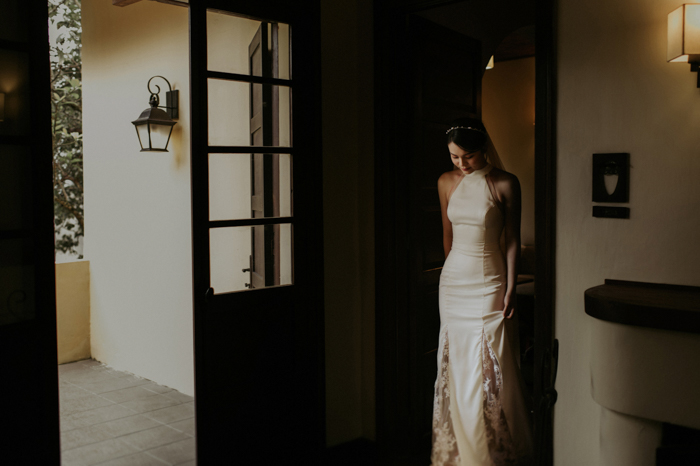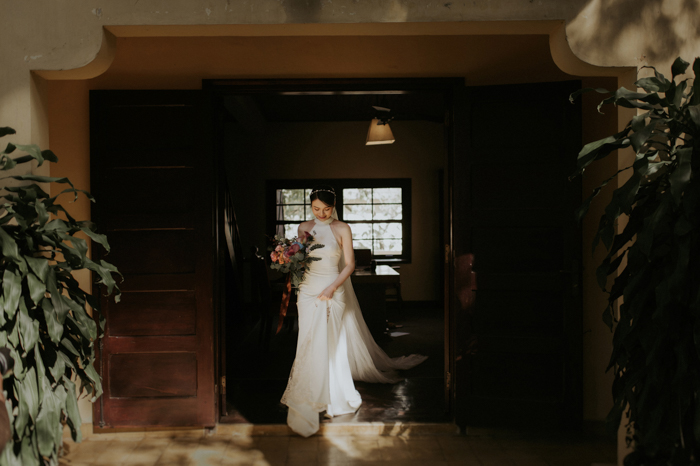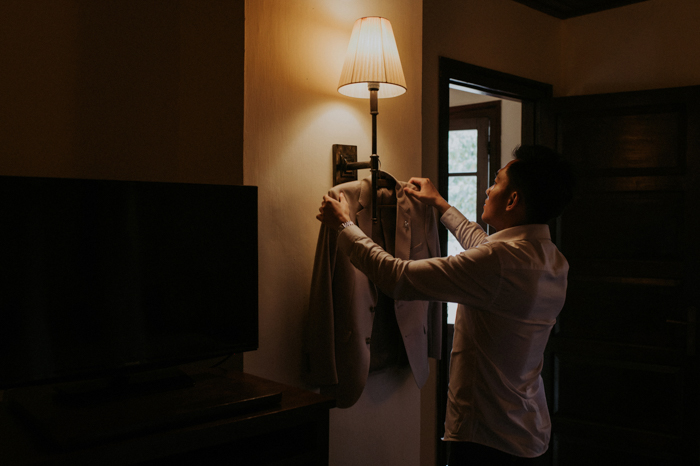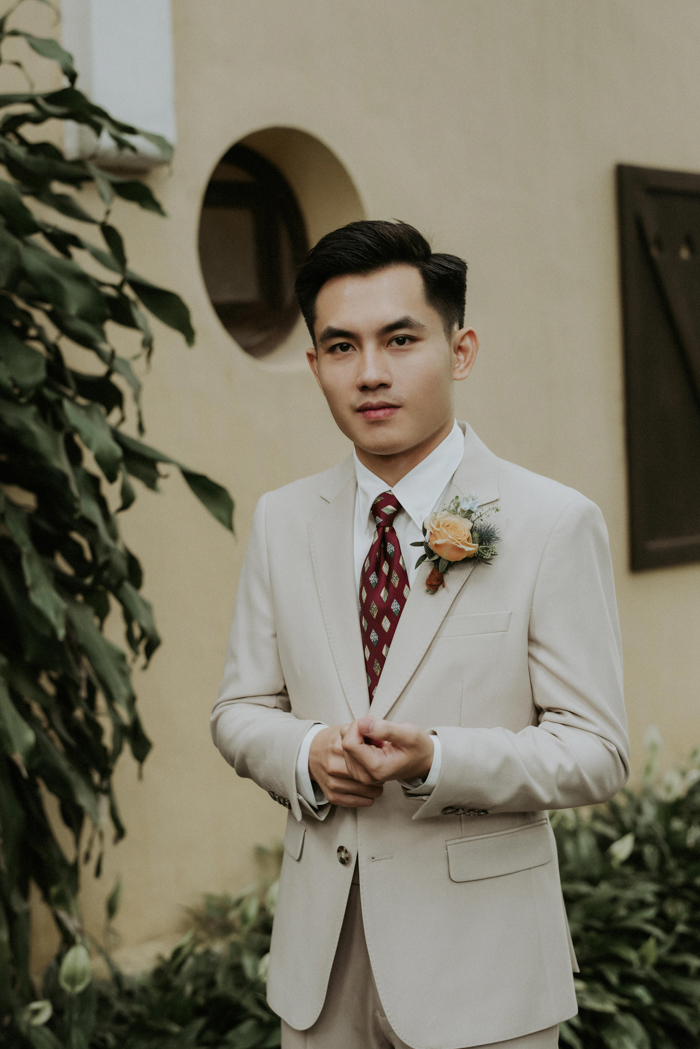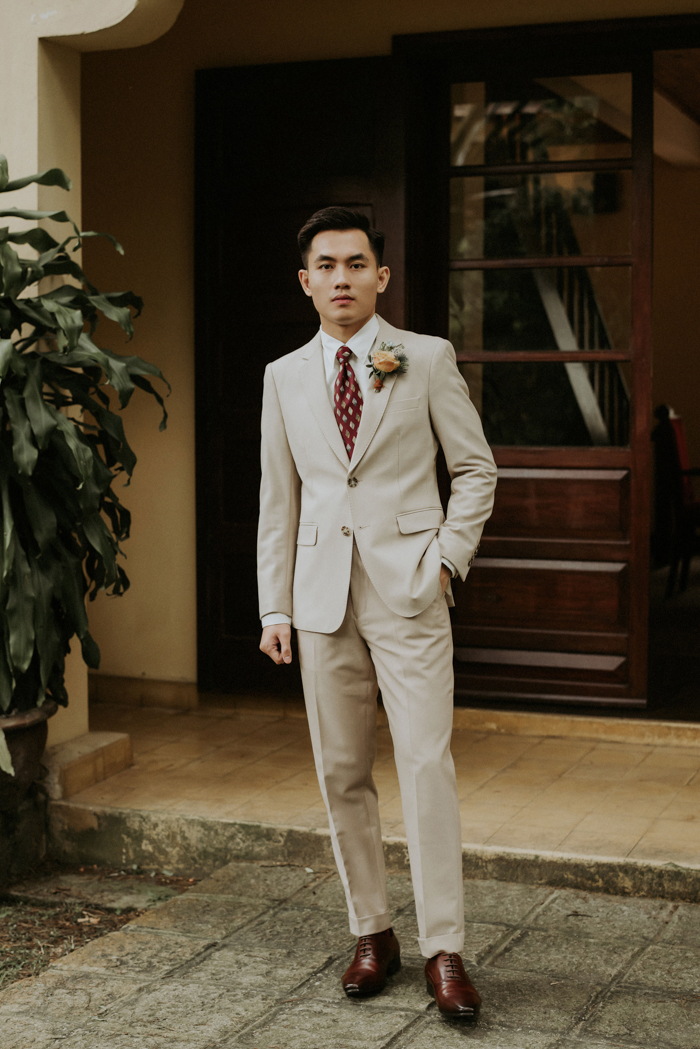 Working With Thien Tong For Their Vietnam Forest Elopement
Thien Tong made us feel very comfortable. You should choose a photographer who can give advice to create the best photos of your big day. He captured every detail perfectly, especially our raw emotions.








Their Beautiful and Magical Secluded Space In The Woods
Reading vows surrounded by gorgeous florals by Hands & Heart Wedding and the amazing set up that included a vintage car, rustic signs, moody tablescape, and the mystical ambience were our favorite part of the day.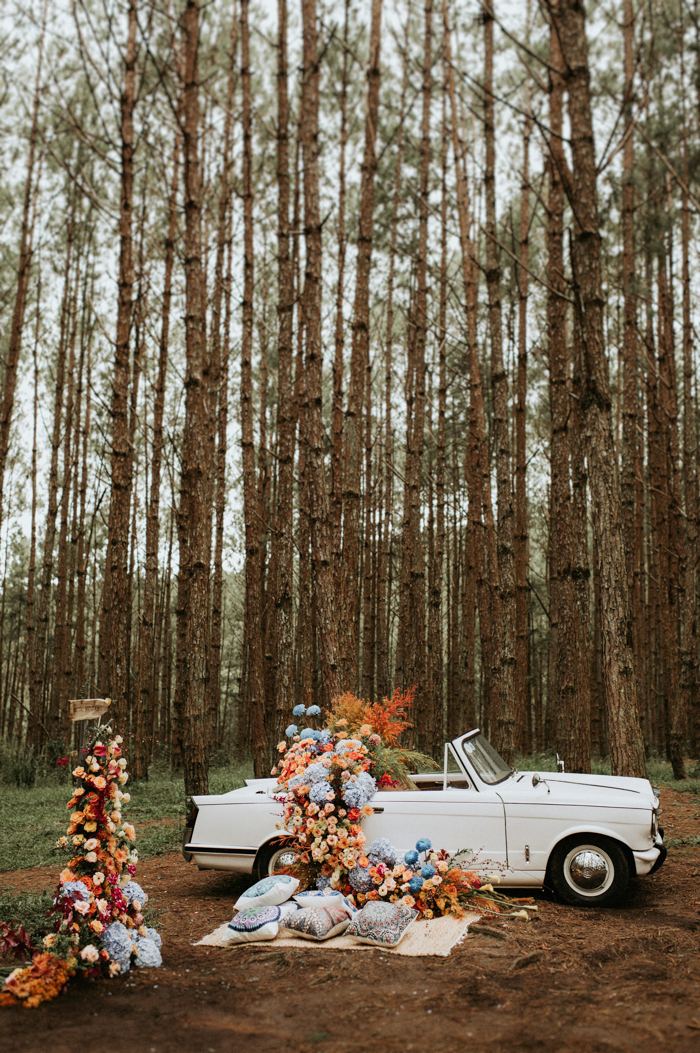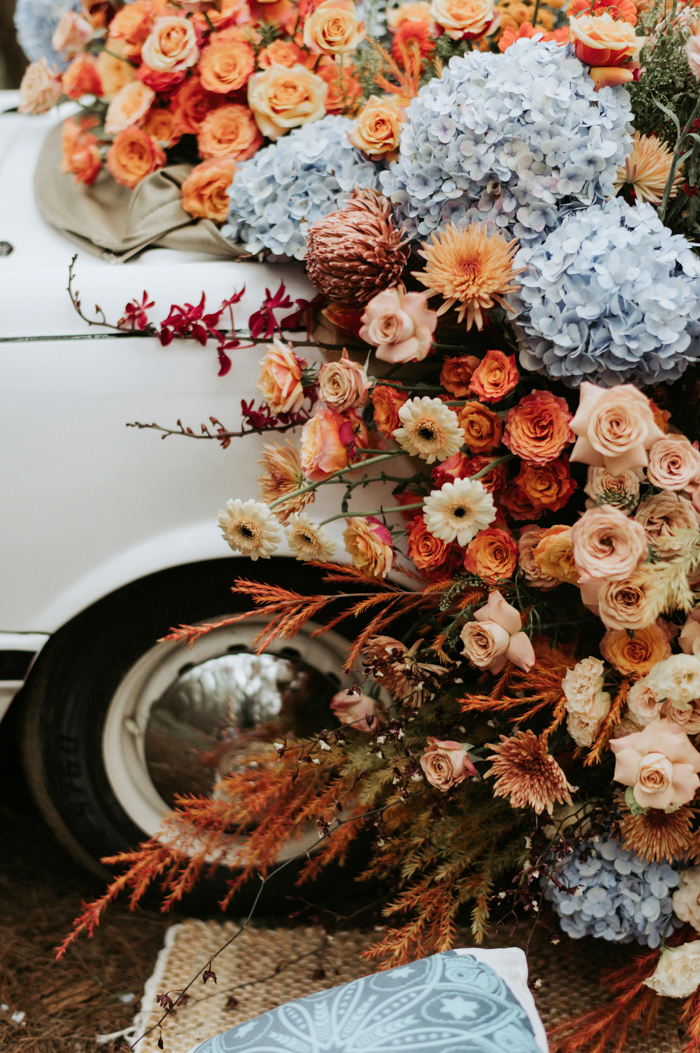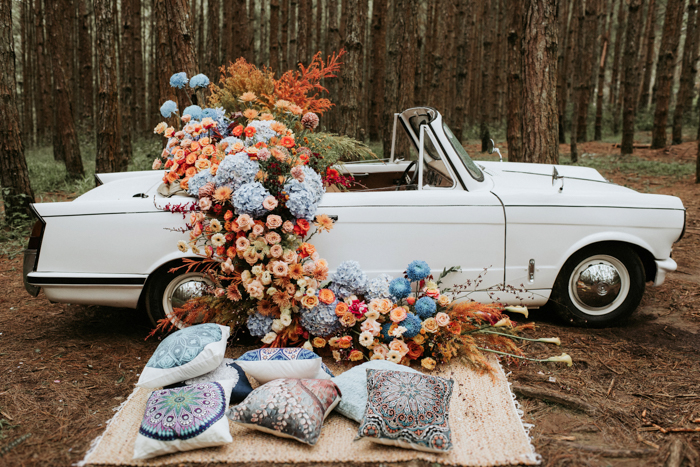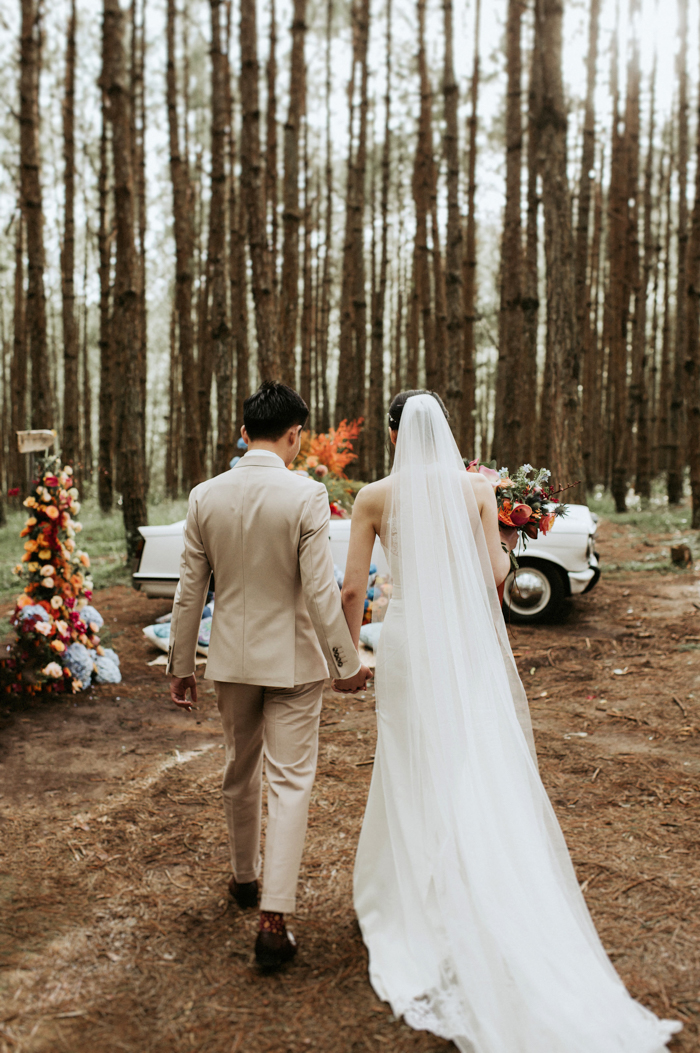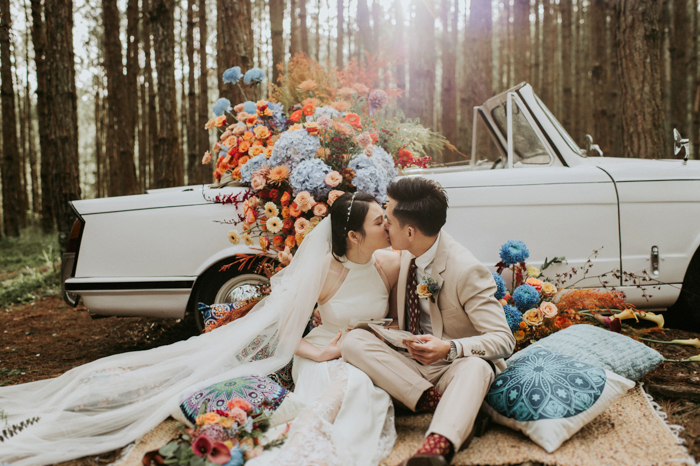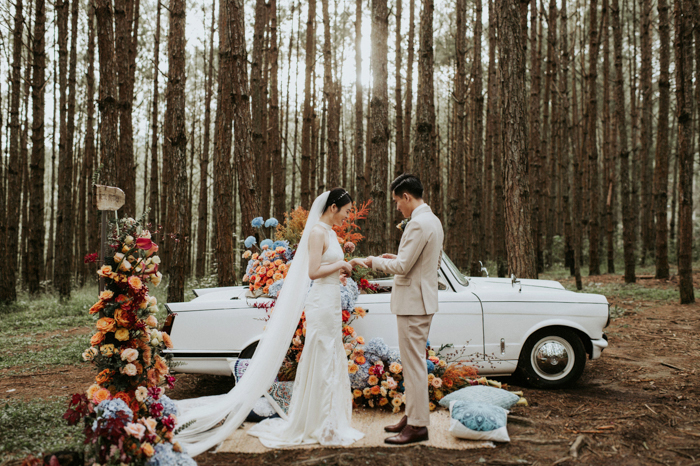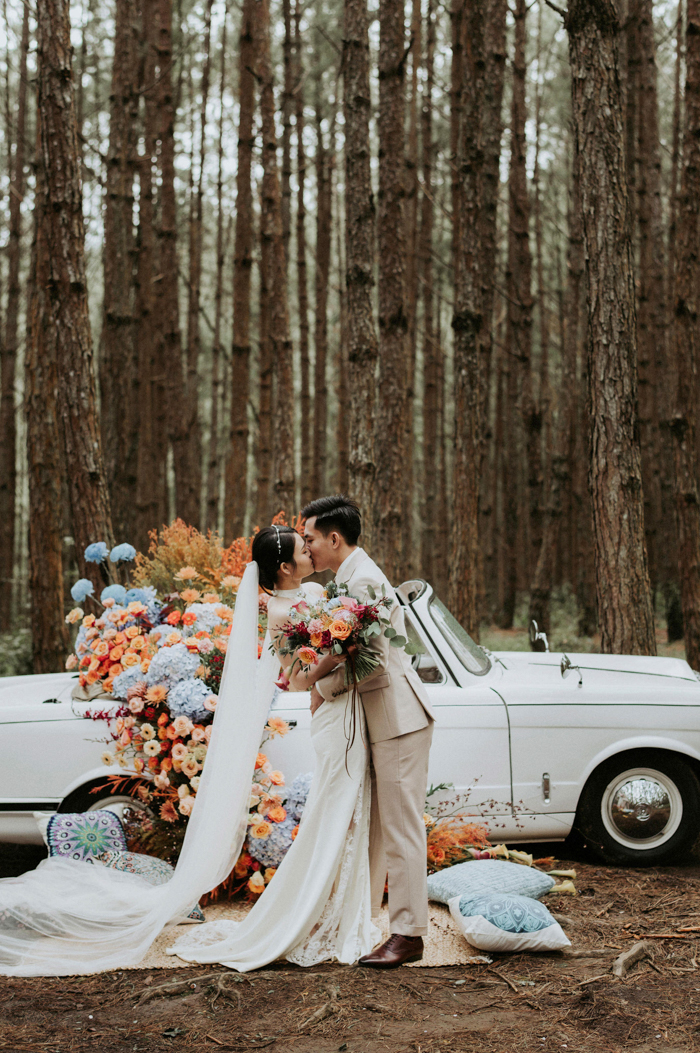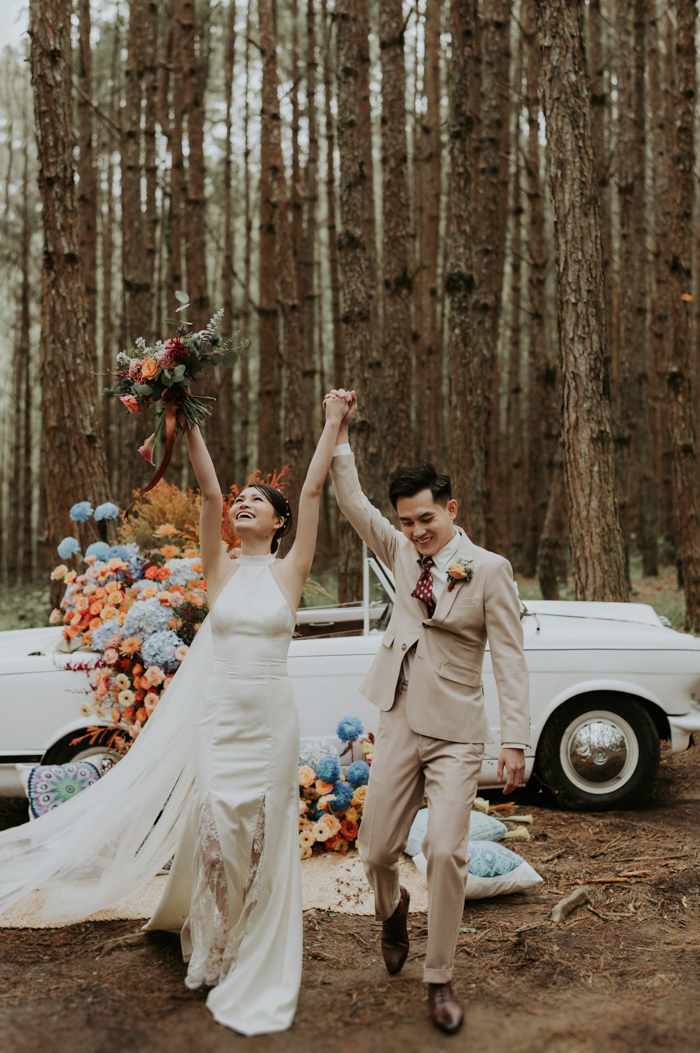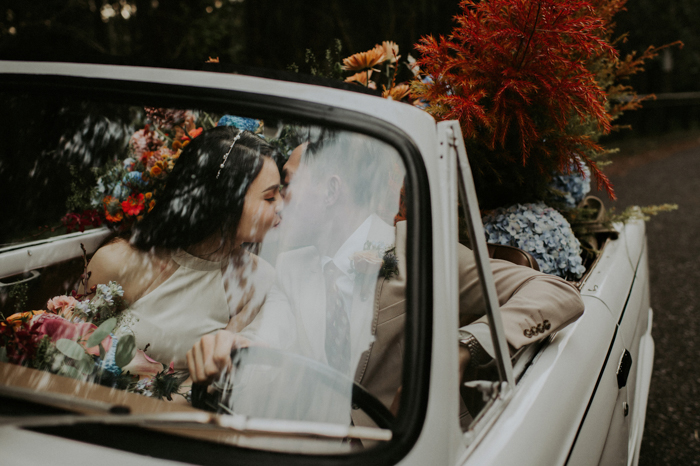 Why A Vietnam Forest Elopement
We chose to elope to our favorite place to travel in Vietnam because it's special and it's our spot.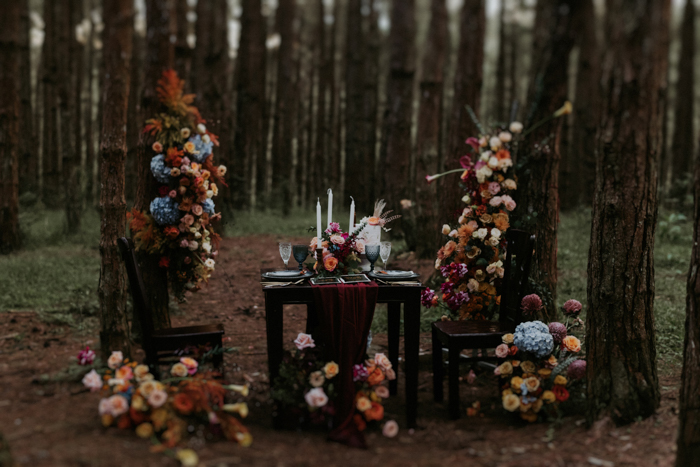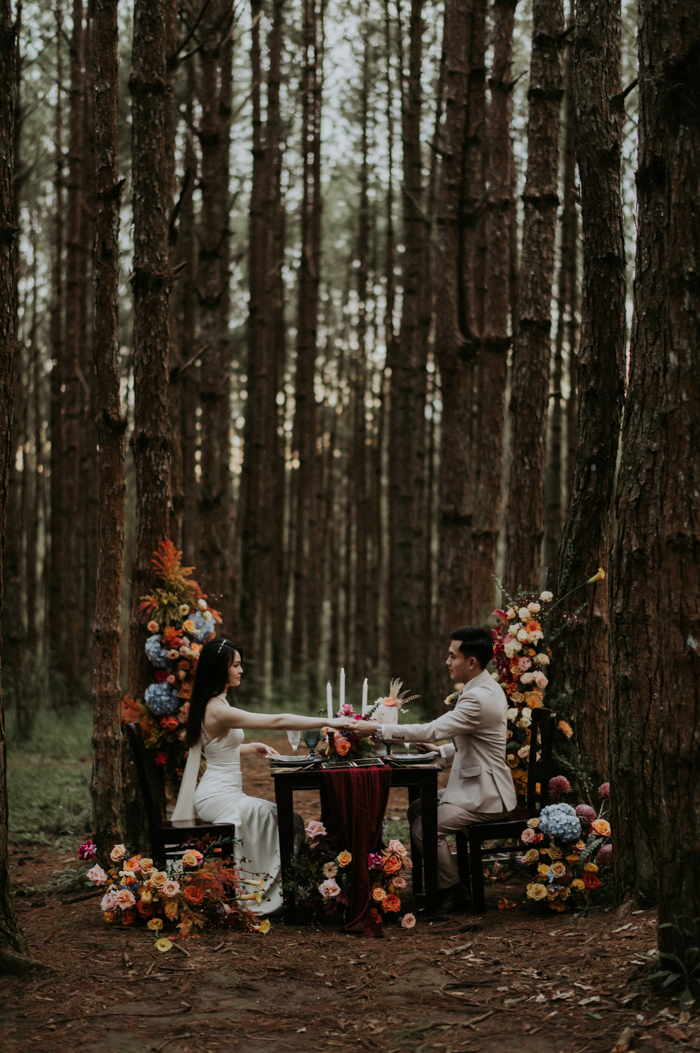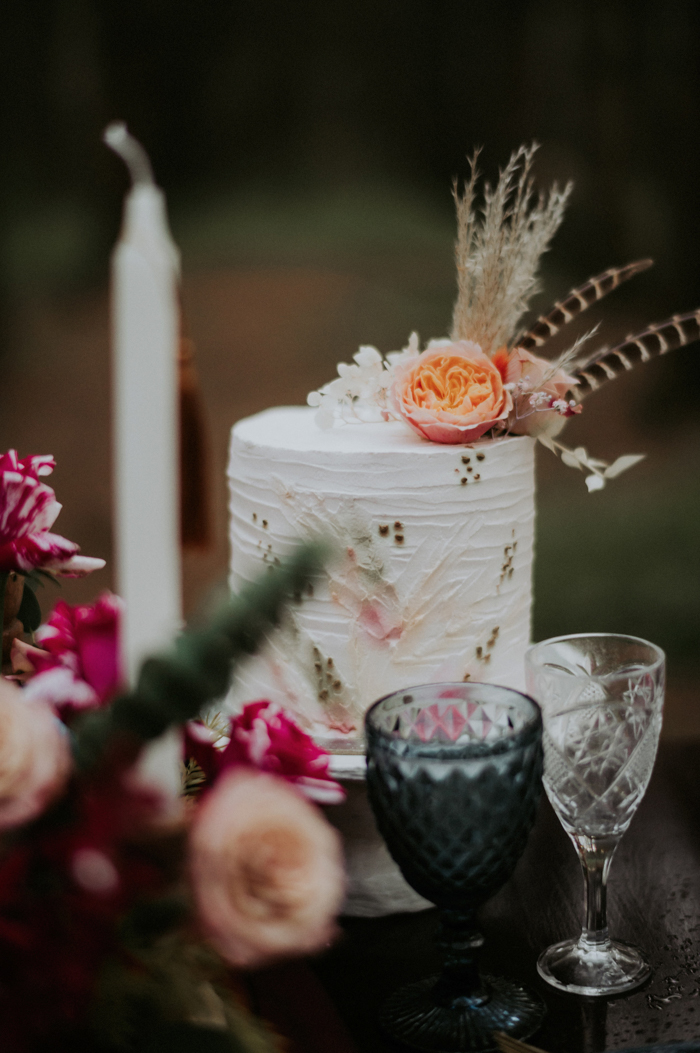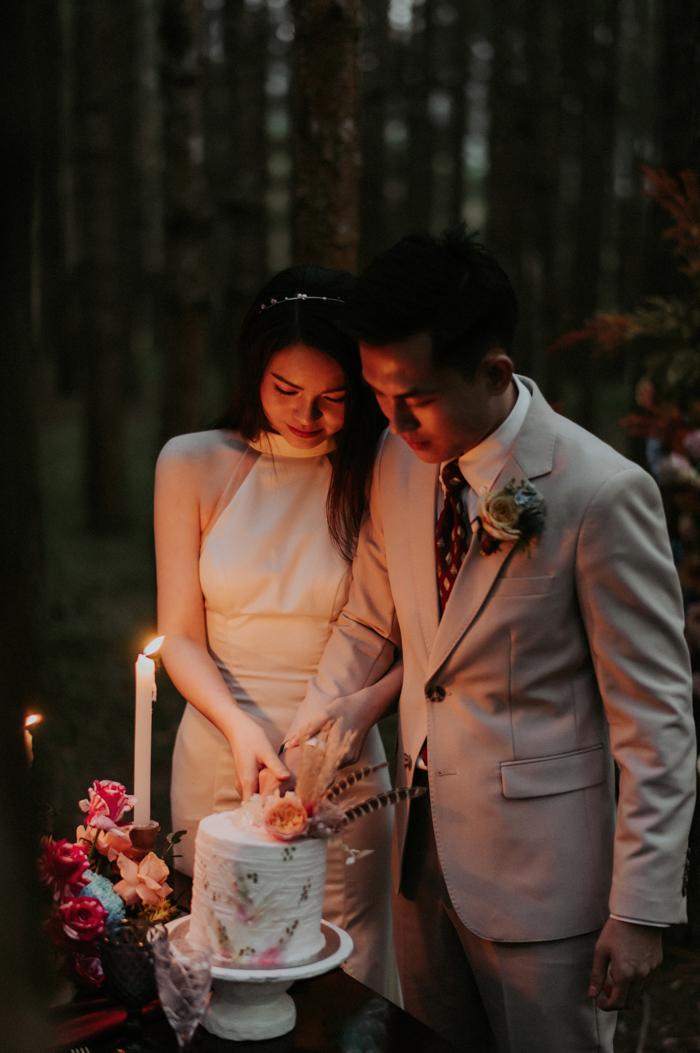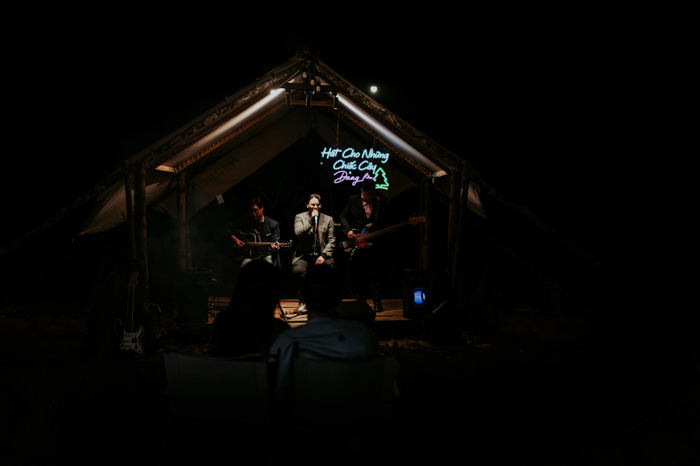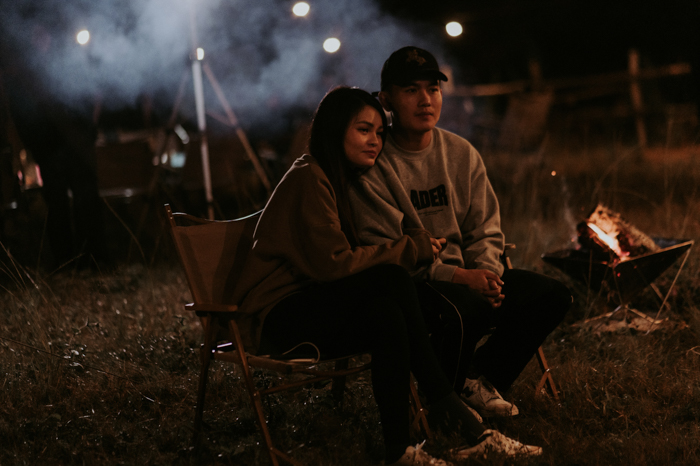 Congratulations to Phong Ngoc and Hoang Anh on their Vietnam forest elopement at Ana Mandara Villas Dalat Resort. And a big thank you to Junebug member Thien Tong Photography for capturing and sharing their magical big day with us. Check out his profile in our directory of wedding photographers from around the world!
There's something magical about saying your "I dos" in a faraway remote place, especially if it's a shared favorite destination. But before you move forward with your intimate destination wedding plans, check out our elopement guide so you can plan a memorable getaway for just the two of you.