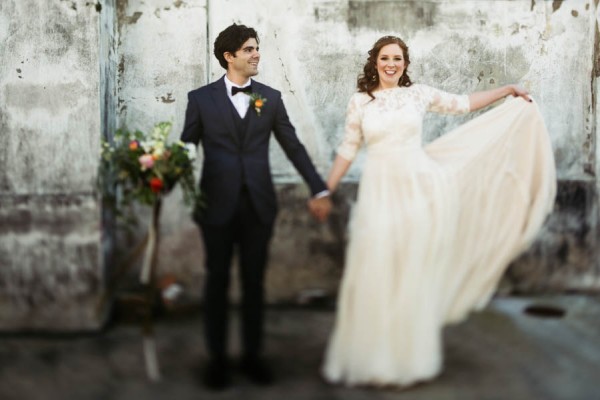 Emily and Matthew were able to exude tradition, class, and personality in their wedding, all without having to leave their own New Orleans neighborhood. The couple's family and friends gathered in the historic Marigny Opera House, which was decked with gorgeous light installations and lush greenery. Big Easy magic was flowing when, in a candid moment, the couple chose to have their first dance during the cocktail hour rather than the reception because they wanted to dance next to the sunset. Emily and Matthew kept it personal by enlisting family, friends, and their own dog to comprise the intimate wedding party. Erin and Geoffrey Photography captured the couple's contagious love among the historic venue.
The Couple:
Emily and Matthew
The Wedding:
Marigny Opera House, New Orleans, Louisiana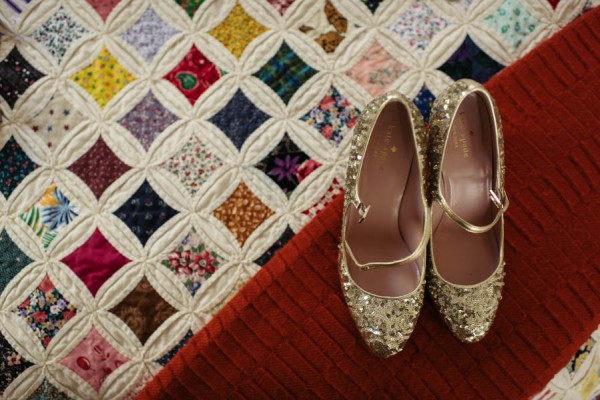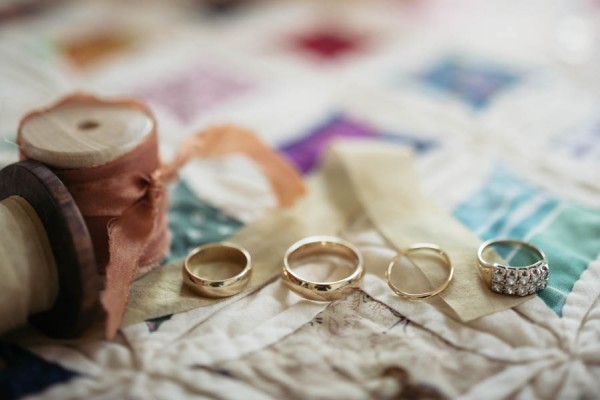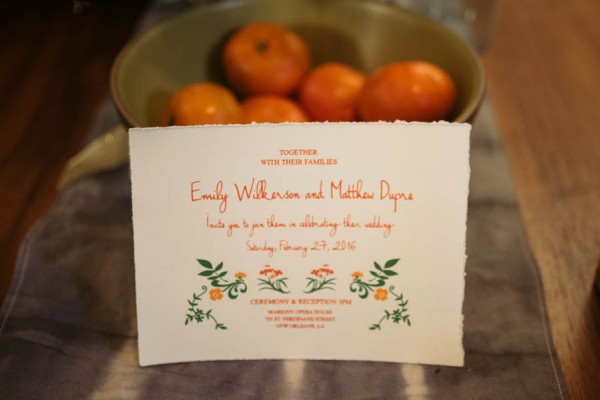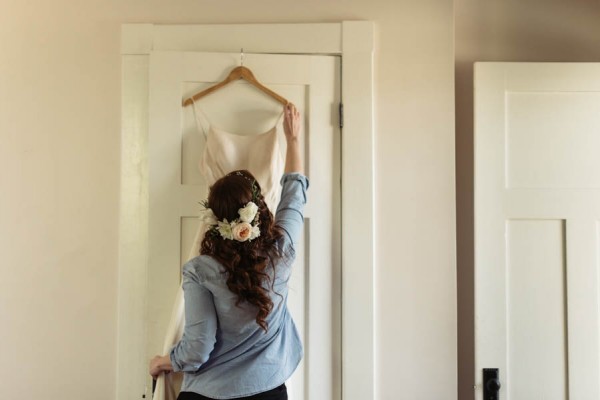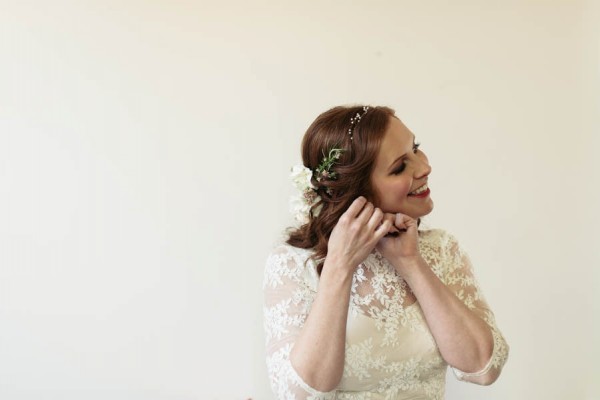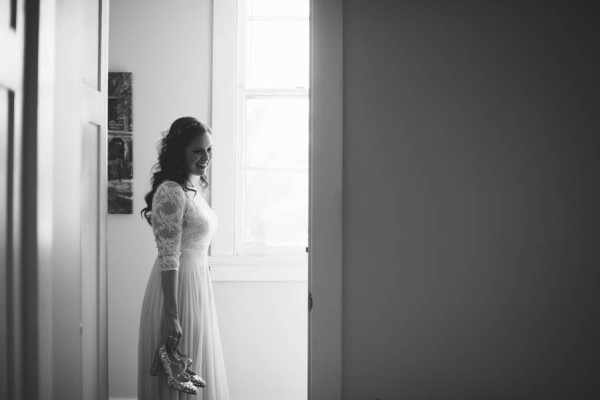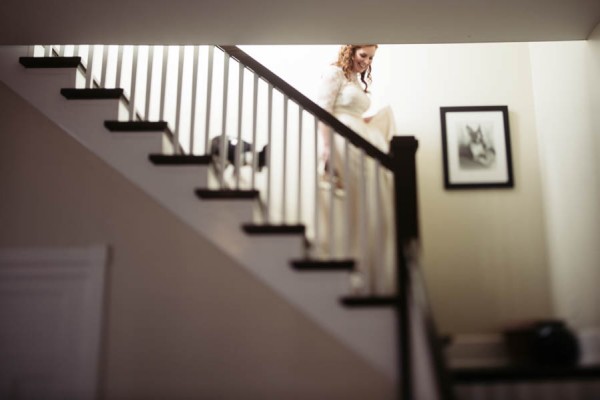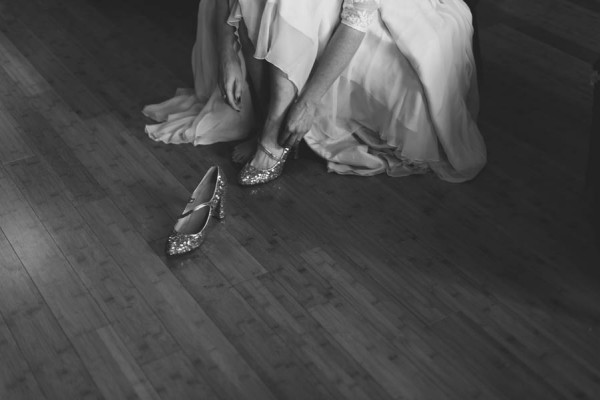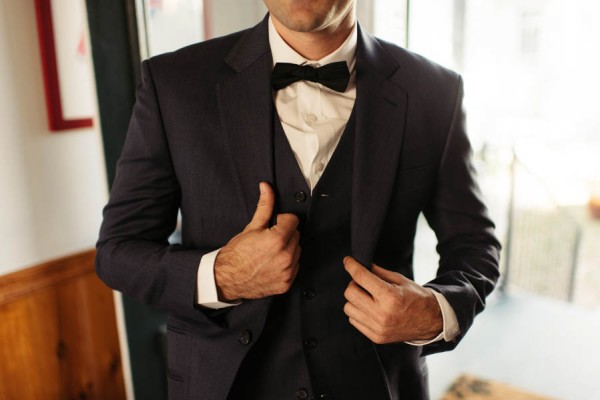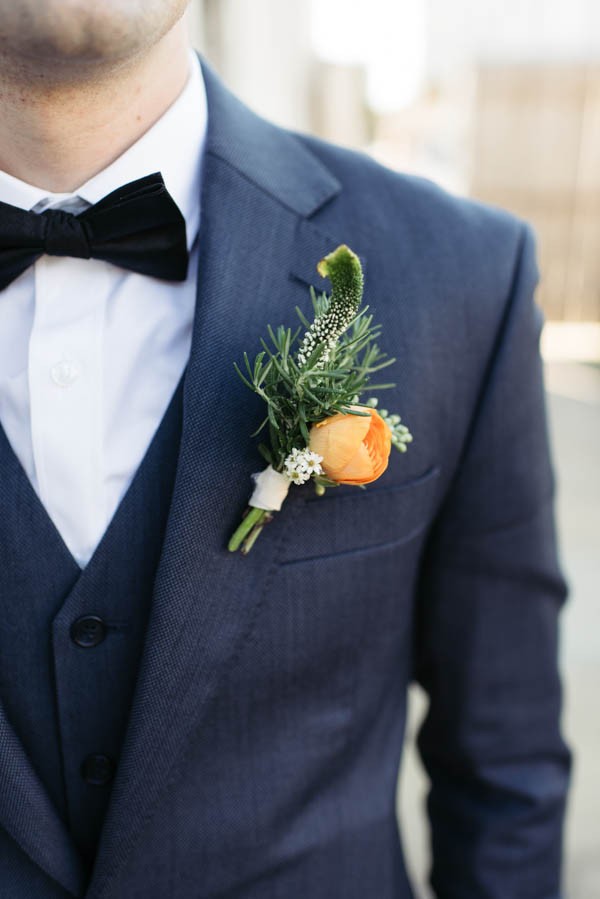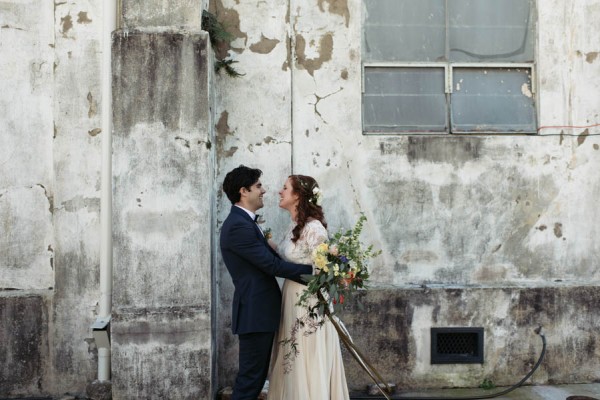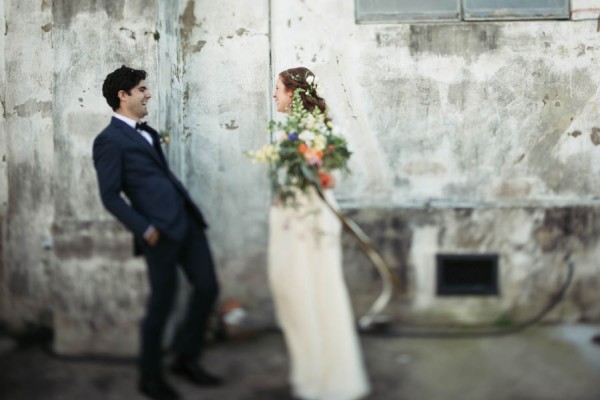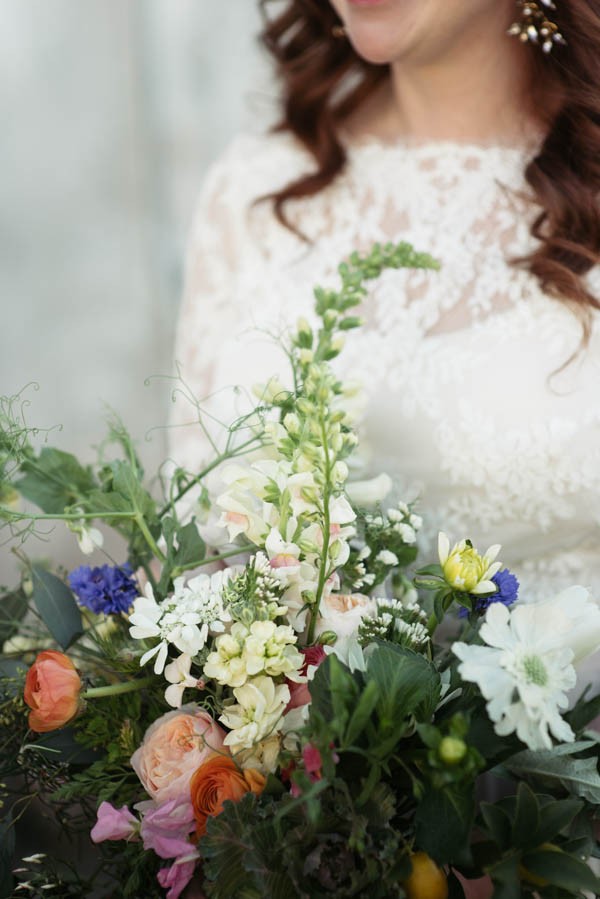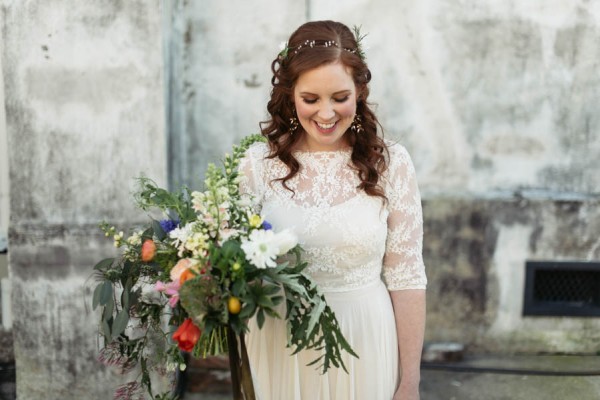 We really wanted the wedding to reflect our personalities and our city. New Orleans is such a special place, full of history, passion, and creativity, so we chose a beautiful, old venue in our neighborhood that was once a church and now an art space. We also decided to focus on the incredible talent of our neighborhood and region – almost all of our vendors were from our Bywater/Marignyneighborhood of New Orleans! And those that weren't, are smaller, local designers or artists.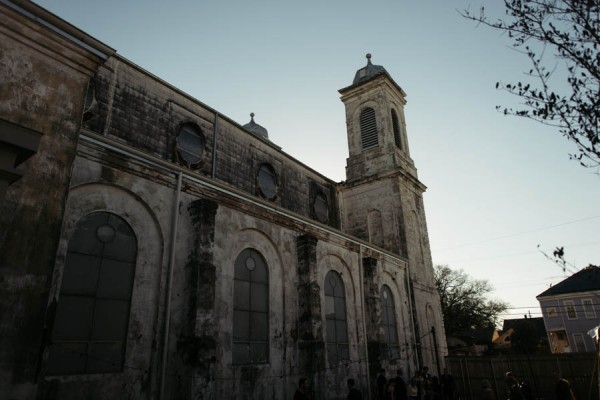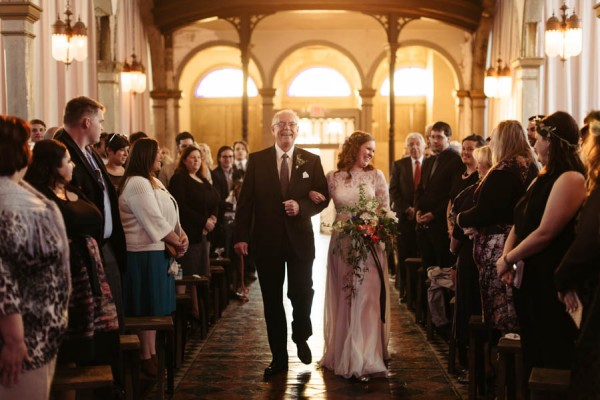 Our close friend, who we've both known for the entirety of our relationship, officiated the ceremony, and our sisters and two close friends comprised the wedding party. Our incredible dog Janet was our ring bearer! And two close friends did two short readings of texts that spoke to our desire for adventure, and just loving life.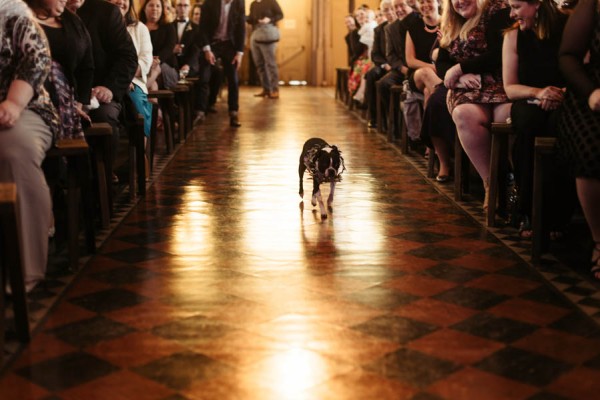 Standing together during the ceremony! We planned a very short ceremony to keep it personal and close to our hearts, emphasizing the reception more so for our guests. The ceremony ended up lasting about 10 minutes max, and it was just magical. We could really feel the love and support of our friends and family that had supported our relationship for the past 7+ years!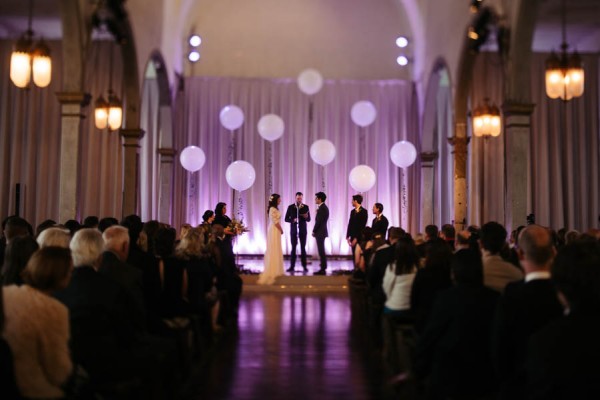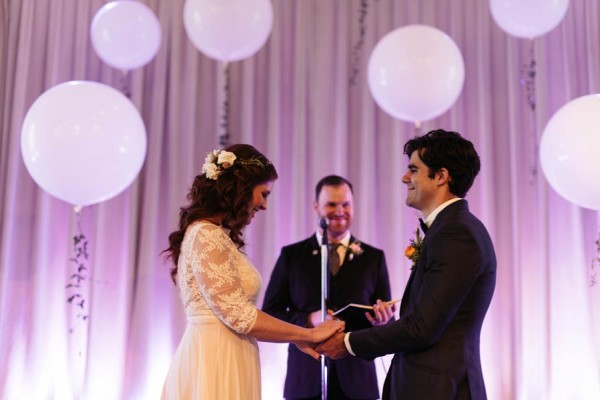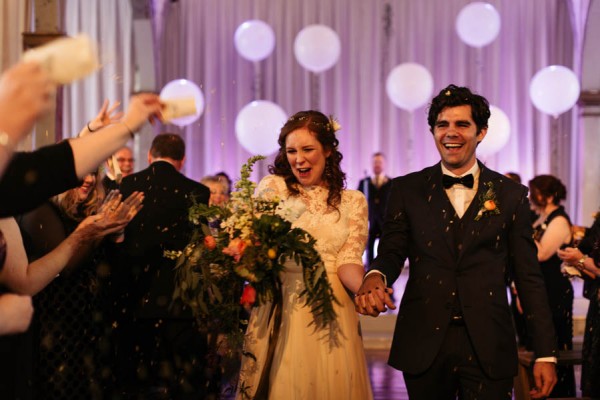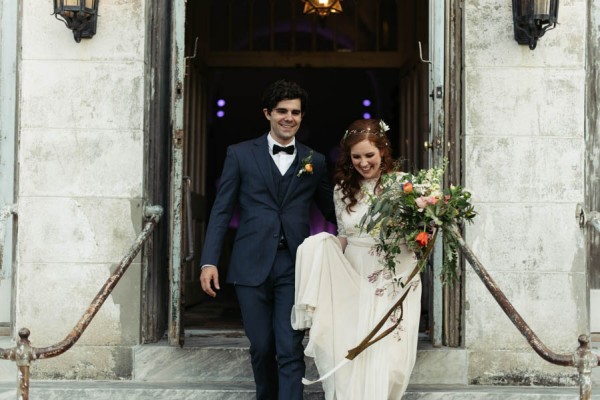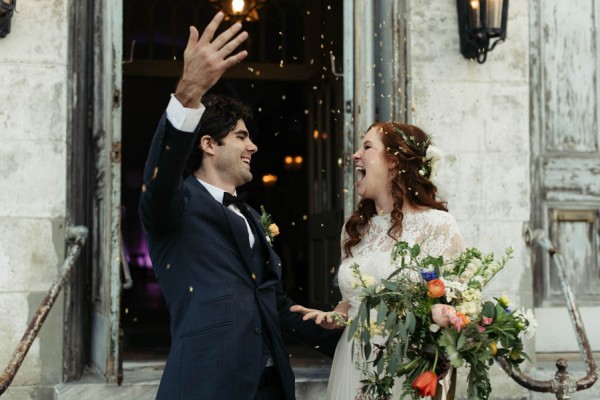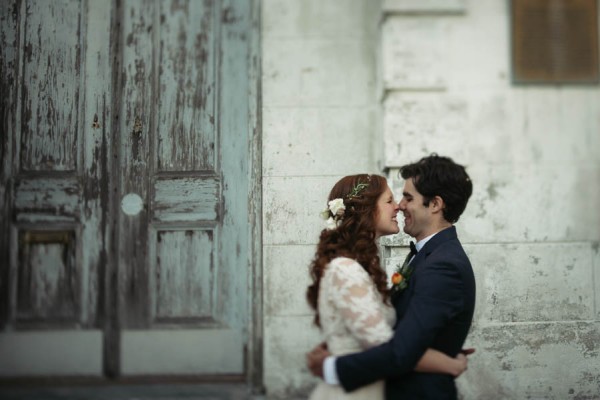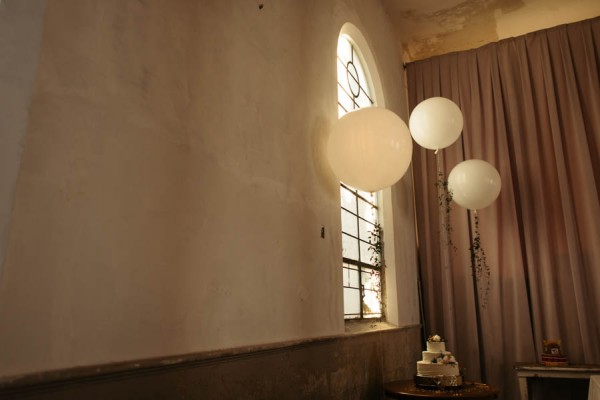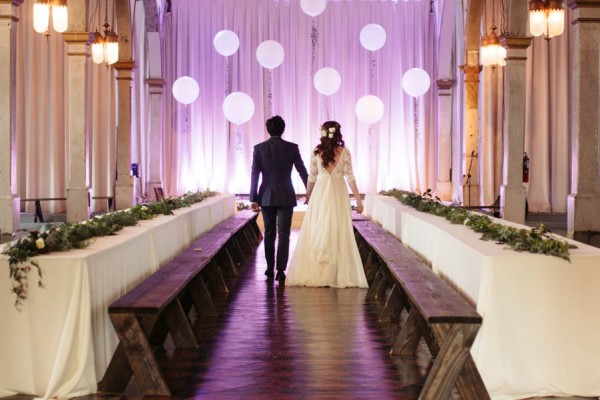 We also shared a special, unofficial and impromptu first dance outside during the cocktail hour when Helen Gillet played our recessional song – "Ride Into the Sun" – again so we could enjoy the entire song together as the sun was setting.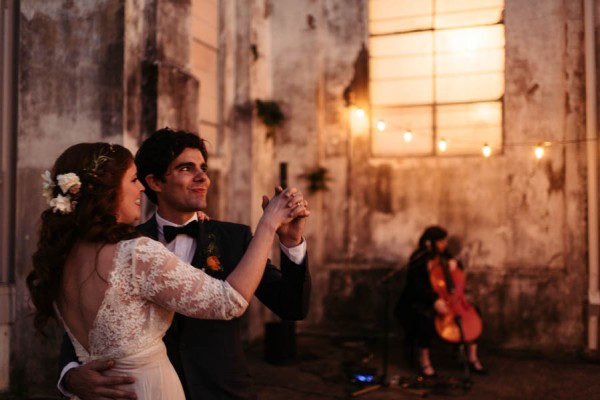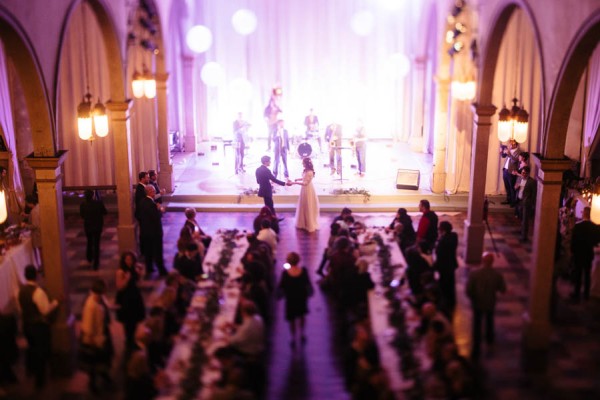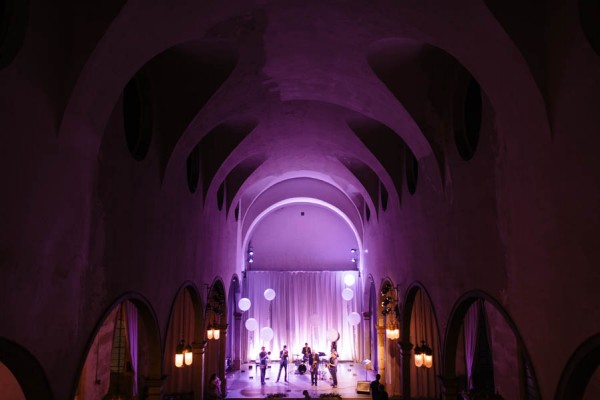 Our photographers, Erin and Geoffrey, were absolutely amazing. As a team (both husband and wife and photography team!), they work so well together capturing such special moments, letting you relish in what's going on, rather than focusing on posed photographs.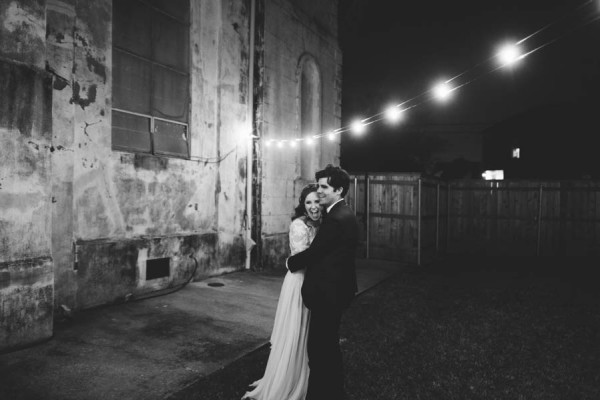 Congratulations to Emily and Matthew! Thank you so much for sharing your special day with us. If you'd like to see more of Erin and Geoffrey's wedding photography, check out Amanda and John's classic outdoor wedding.