Nestled deep in the heart of a South African forest, Klarese and Jonker's wedding at Die Woud will make you think you've fallen into a fairytale. The day began with an open-air ceremony under a canopy of large oak trees and ended in a clear tent that offered both the grandeur of a ballroom and the coziness of a garden reception. Floral designer Adelaine Breedt brought the bride's vision of a "timeless fairytale sanctuary" to life by filling the tent with lush, organic floral arrangements and creating a stunning floral arch that was placed over the sweetheart table. Every detail — from the DIY coffee tin vases and candle holders to the bride's custom ballet-inspired body suit and shear skirt wedding ensemble — was full of artsy and quirky romance that Justin Davis Photography captured so brilliantly.
The Couple:
Klarese and Jonker
The Wedding:
Die Woud, Caledon, South Africa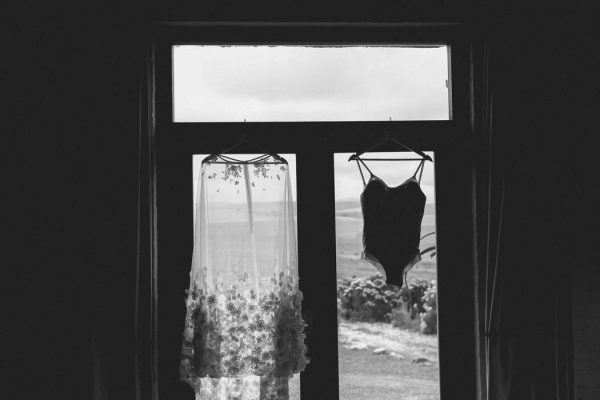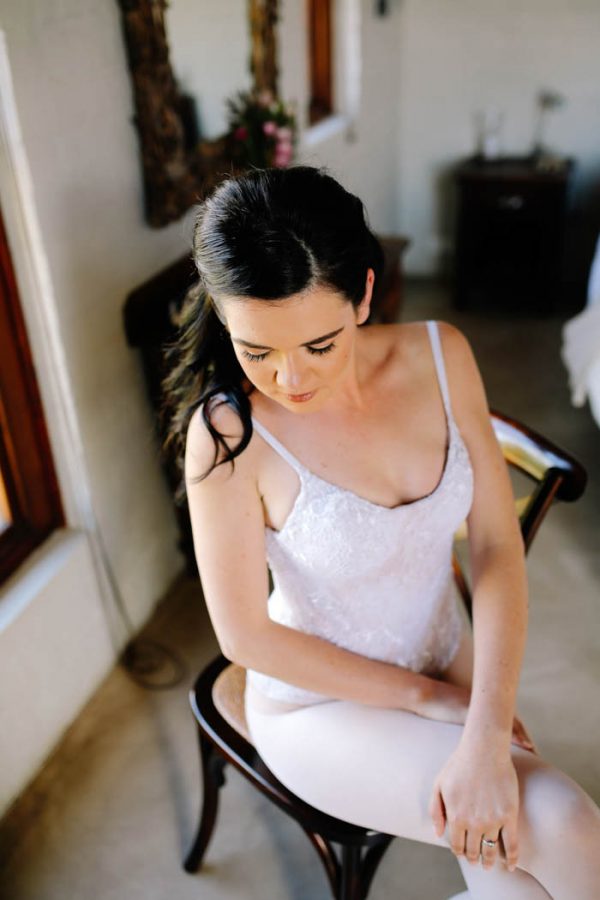 As a costume designer, I needed to make sure my wedding dress was not just another design. This was my wedding dress; it had to represent exactly who I am! I am an old soul. I have an incredible love for nature, and I enjoy the things in life that some people classify as outdated or old-school. The other side of me loves gangster music! I am like a weird combination of old school meets new school. Therefore, I went for a classic style with a sexy twist, and the veil added a little drama. The shoes tied in with the ballet style cut of the body suit and, weirdly enough, my love for dancing. Megan Taljaard just got me. She understood the method behind the madness and created something more than I could ever have imagined!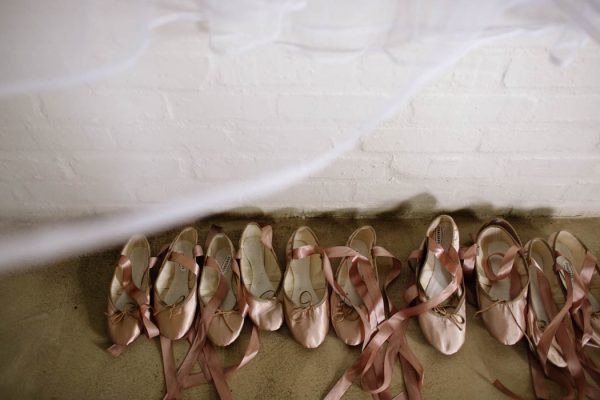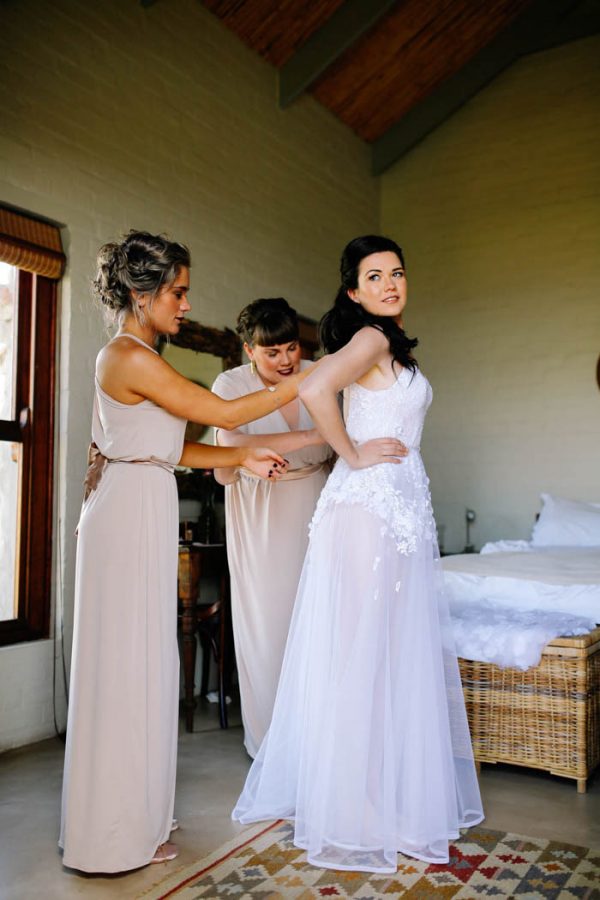 The flower grown that I wore to the reception I actually grew in my garden! I saw this beautiful piece of branch with the most detailed and uniquely colored leaves, and I knew I had to use it as my crown.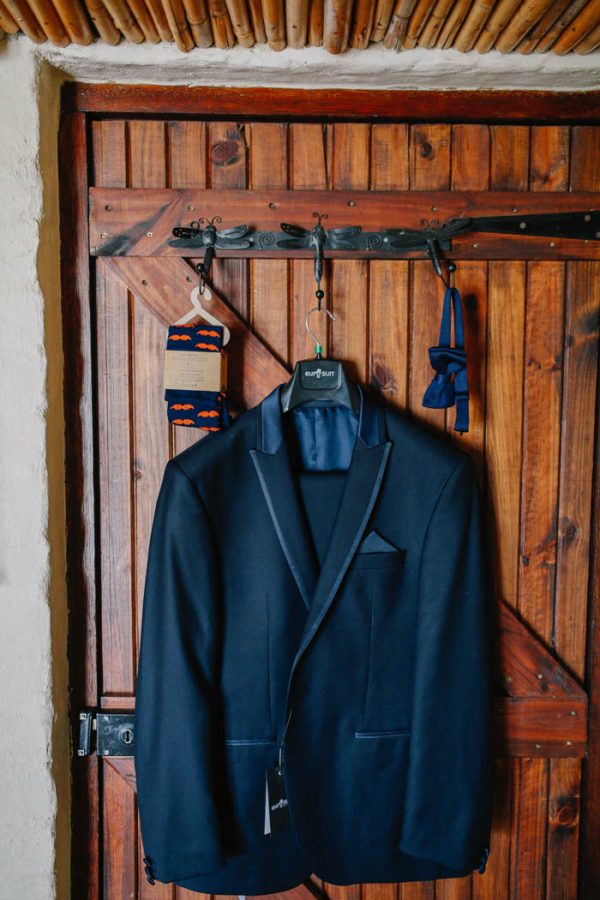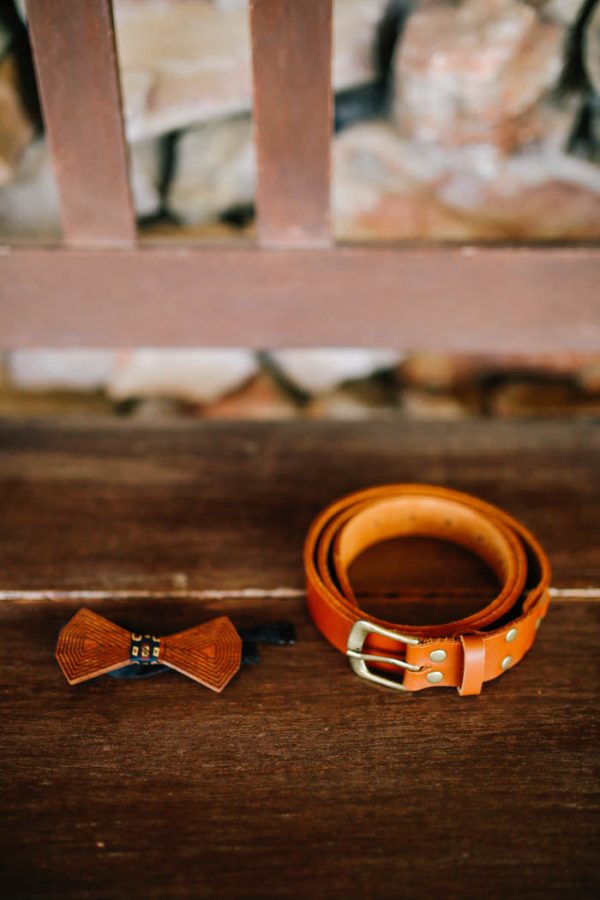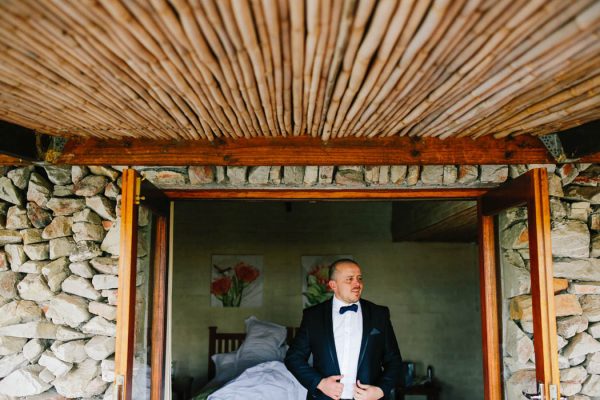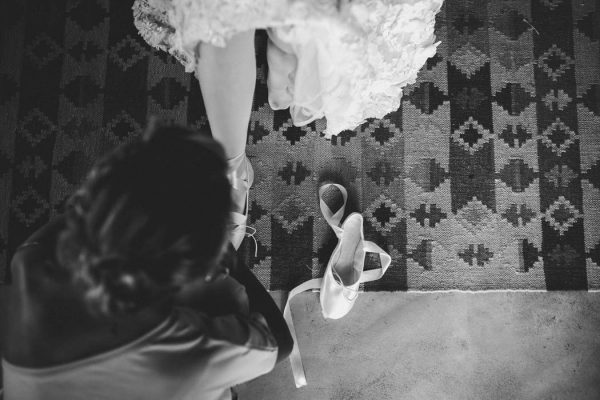 We chose to get married at Die Woud because I wanted us to escape into another world, where the forest fairies live. I wanted to be in the core of nature, in a timeless magical sanctuary, as I married the love of my life.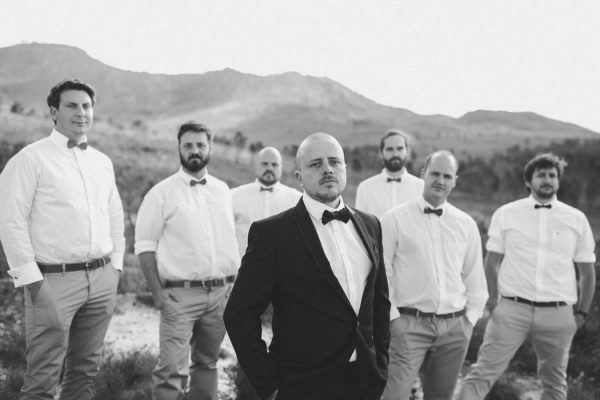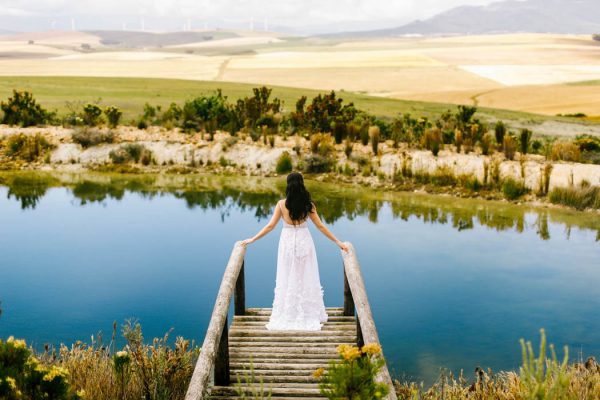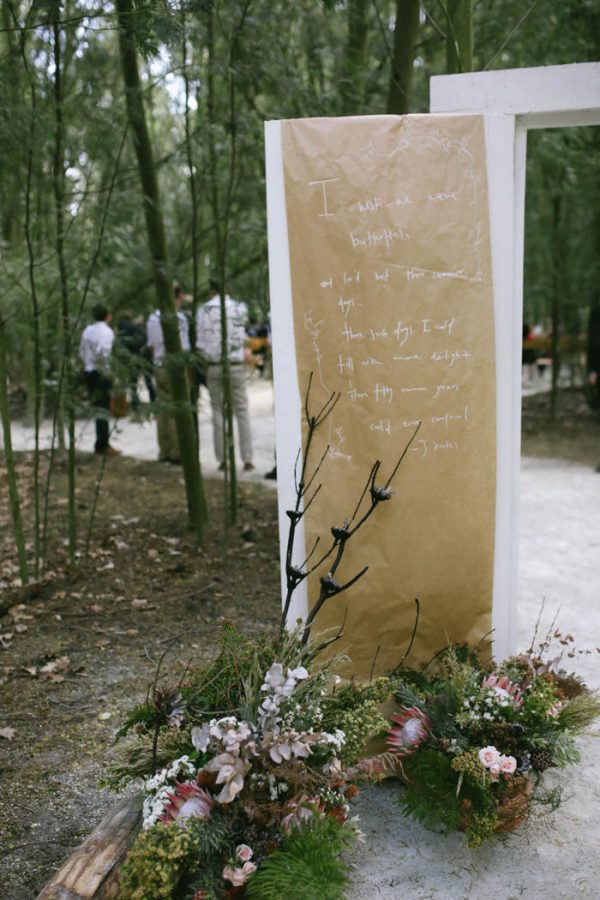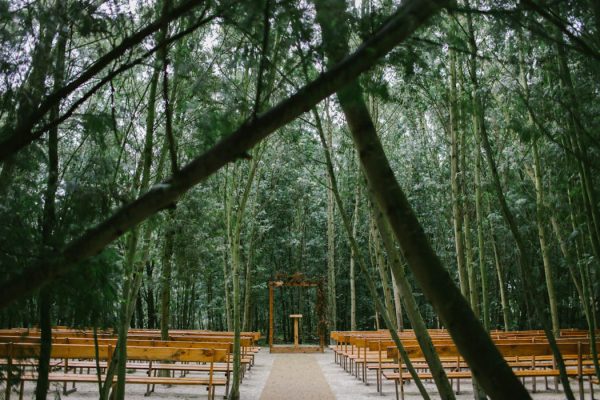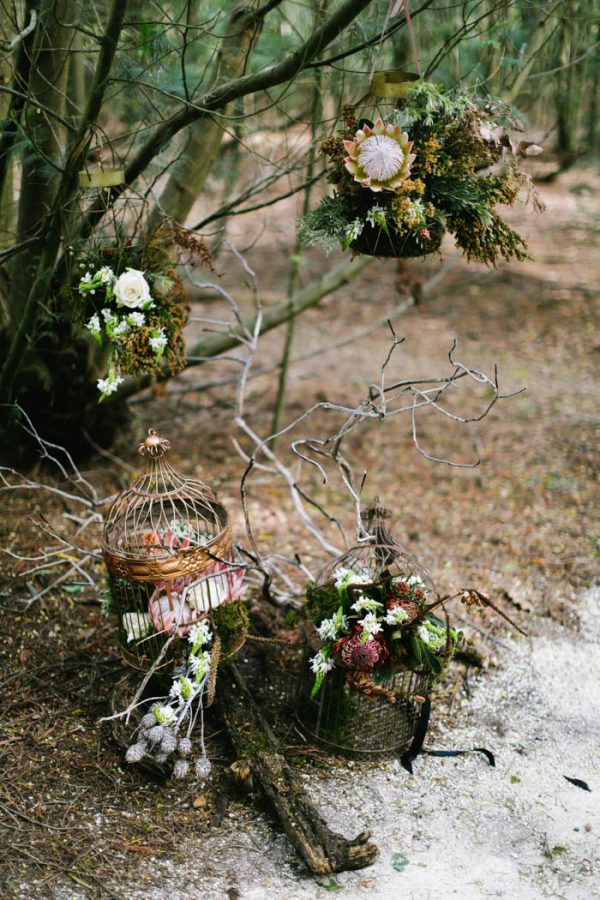 One thing that made this day magical for us is that we got married at the end of the rainbow — literally. It was raining the entire morning, and we had to choose a few hours before if we are going to take the risk of setting up the ceremony in the forest or move to Plan B (which was in the tent). As soon as it was time for to start setting up, the weather was perfect, and there was a rainbow right above us, looking like it ended on the venue property.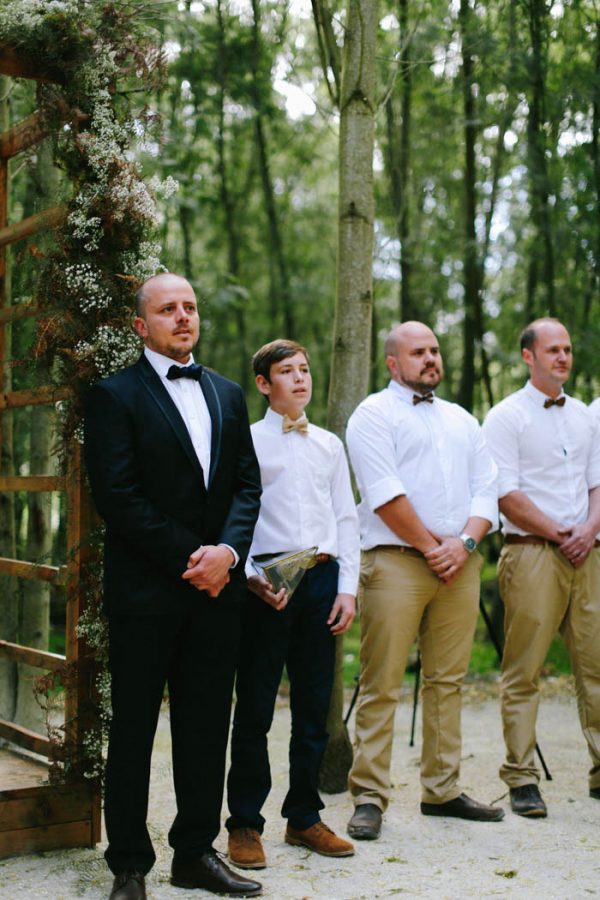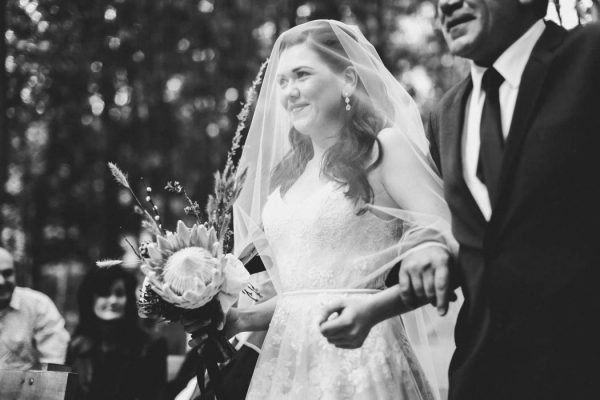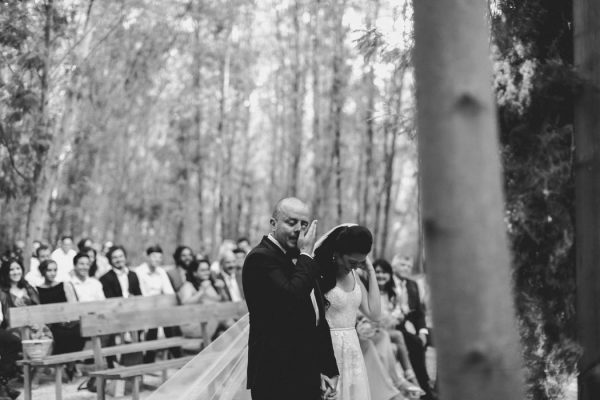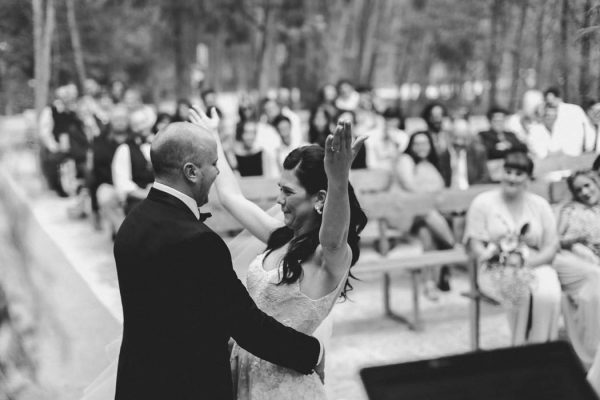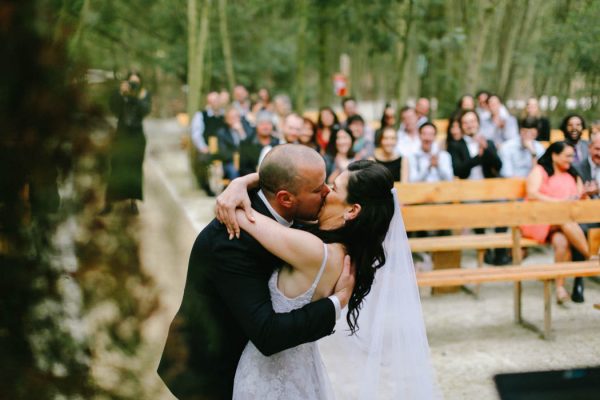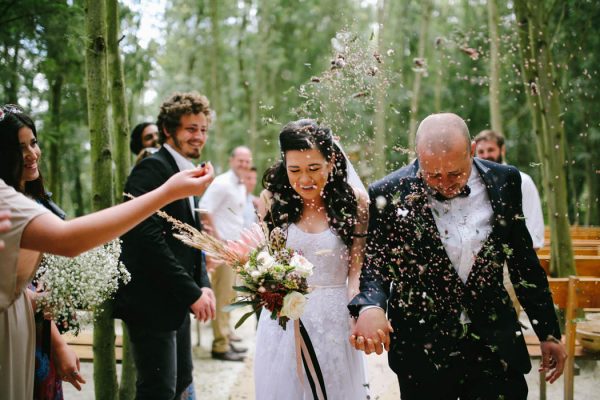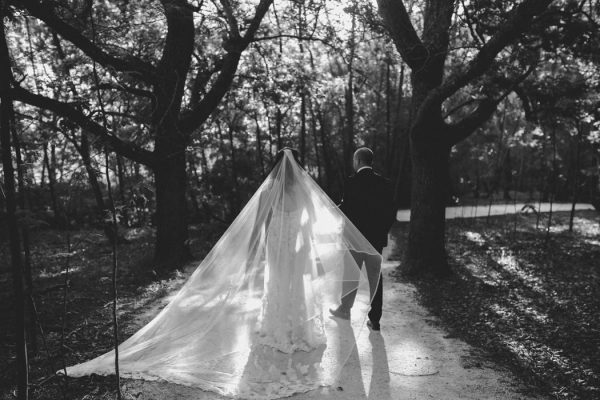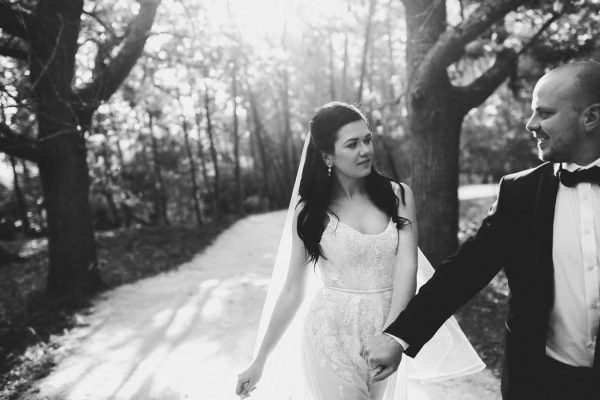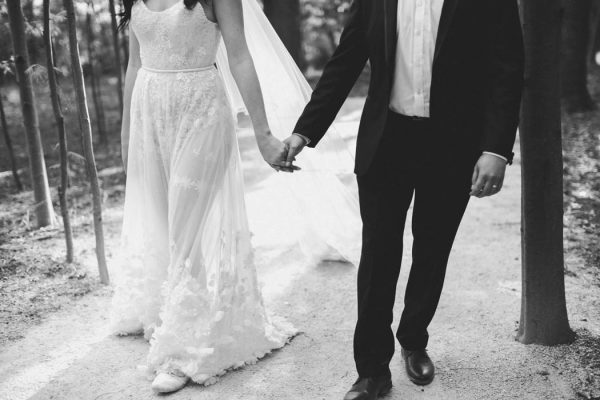 Justin and Simone Davis made us feel incredibly comfortable, invincible, and on top of the world. They gave us so much confidence. I never even looked n the mirror before I left for the ceremony! They made me appreciate every single moment and moments that I didn't even know of. I only saw my myself fully done and dressed, and my entire wedding and all the details of the day when I got the photos. They didn't just take pictures: they captured the atmosphere, emotion, and the finer details of our entire wedding day.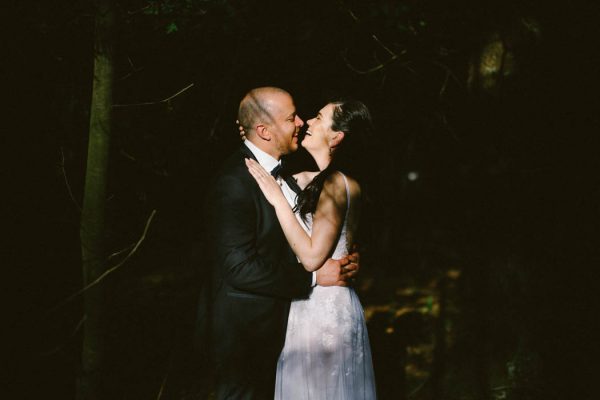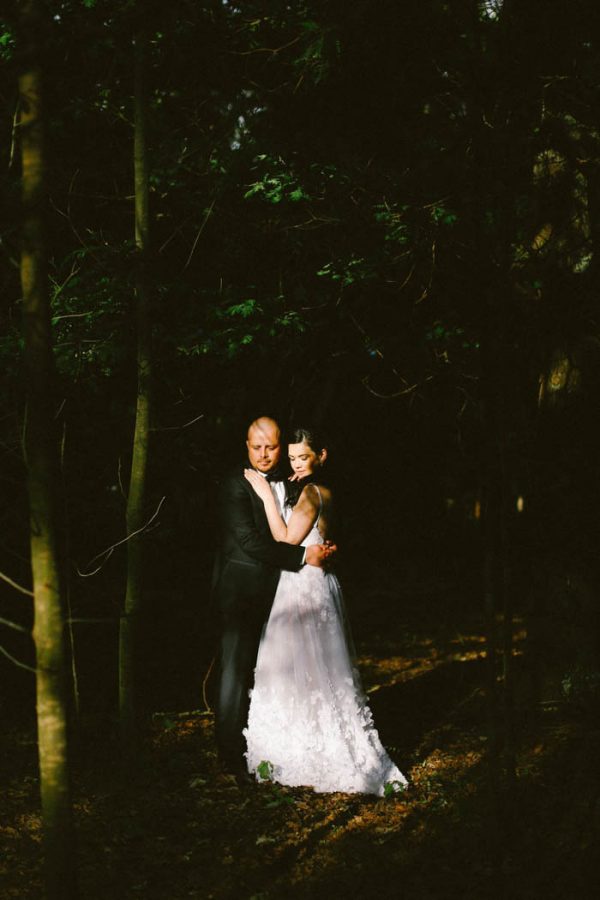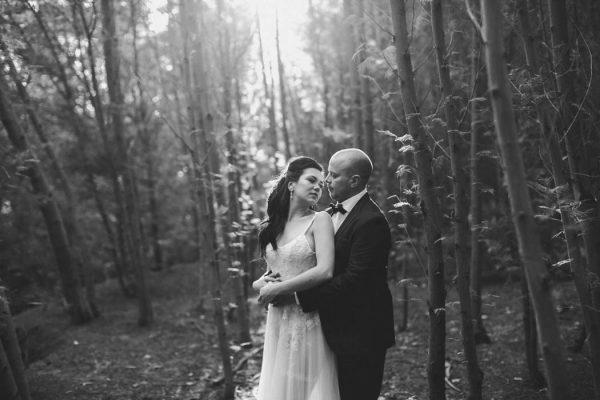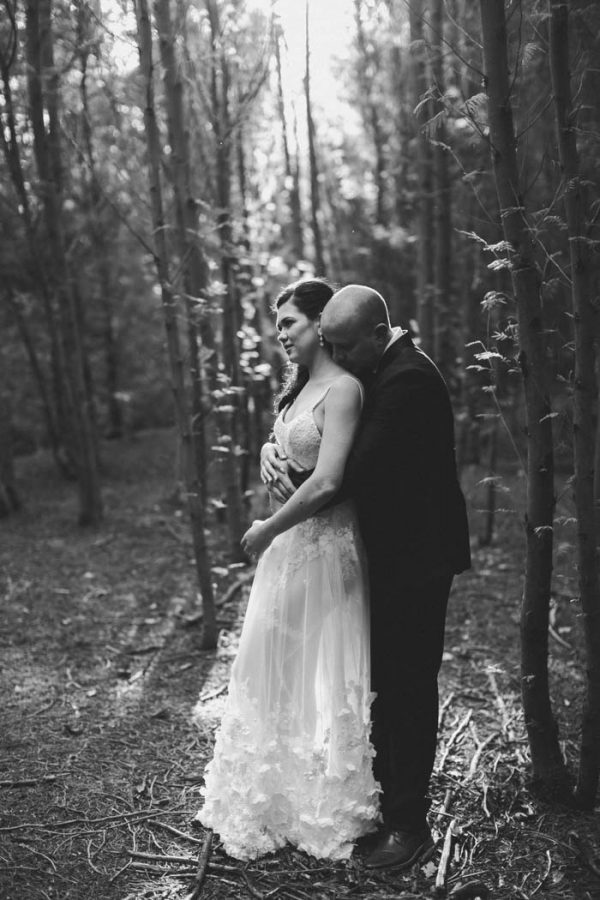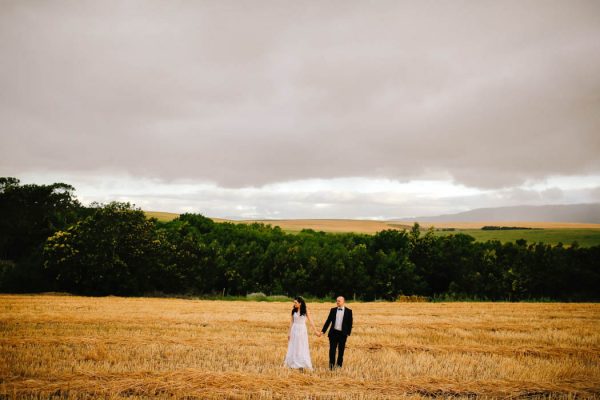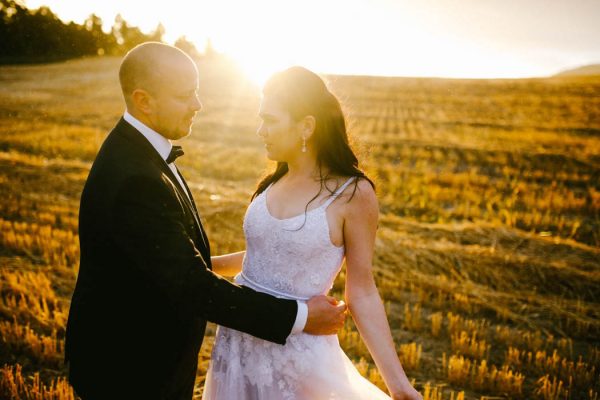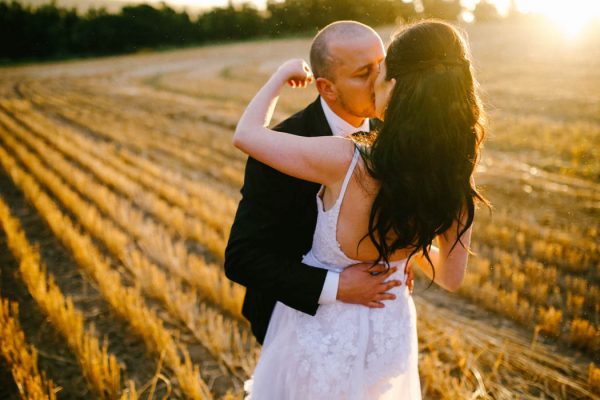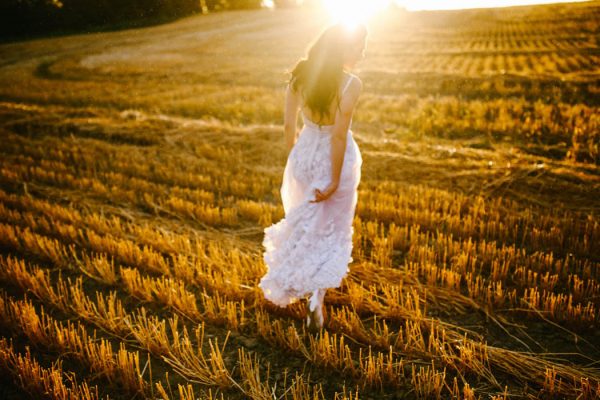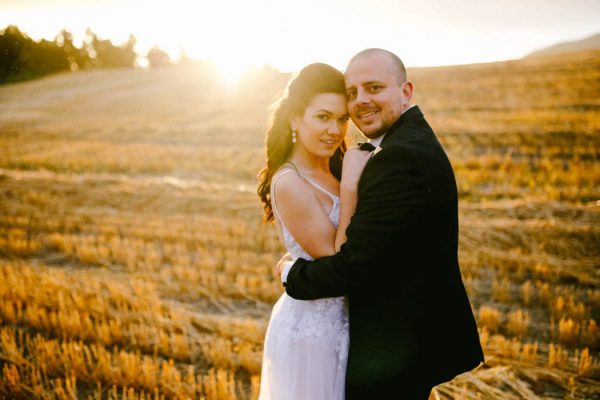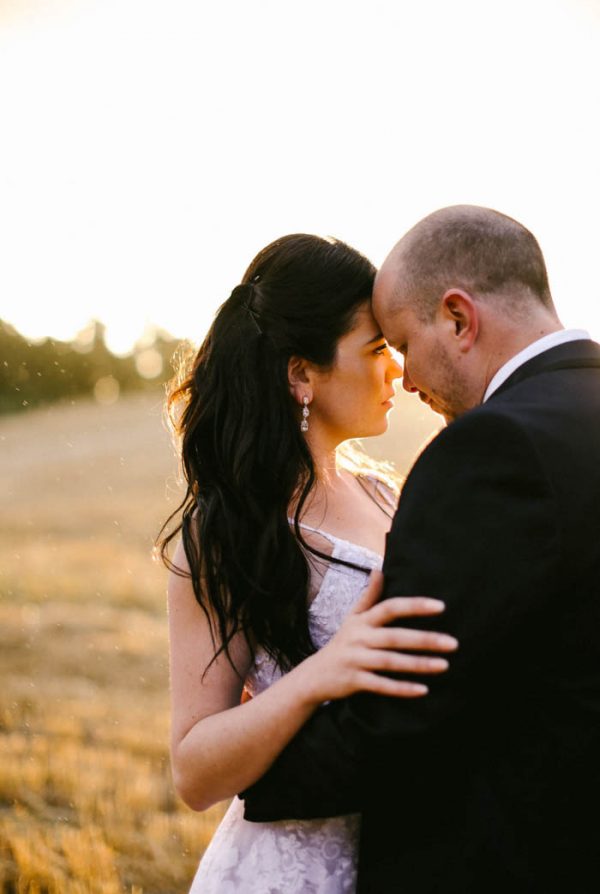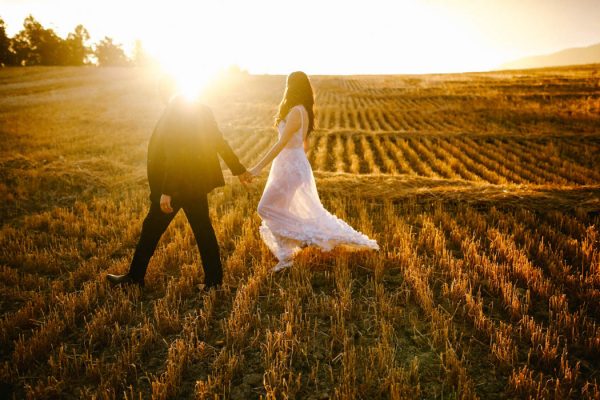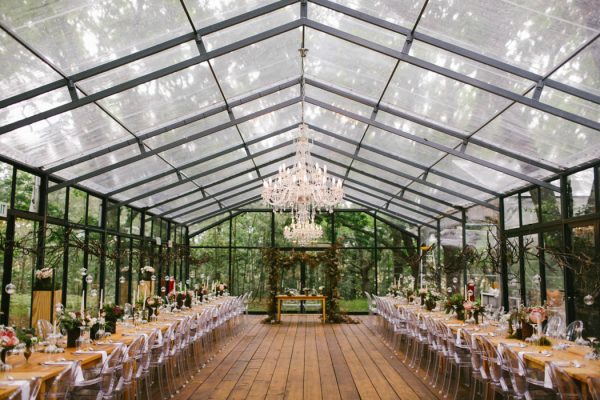 My family helped so much when it came to the DIY things. From the seating chart and sparkler "sets" to the branches that hung above the tables (that were from the garden of my childhood home). We collected coffee tins and smaller tins. We dipped them in pool acid and left them in the sun to rust. The big ones we used for flowers and the small ones used to hold candles.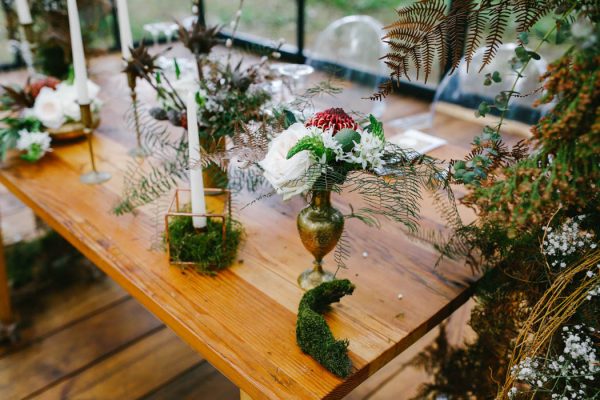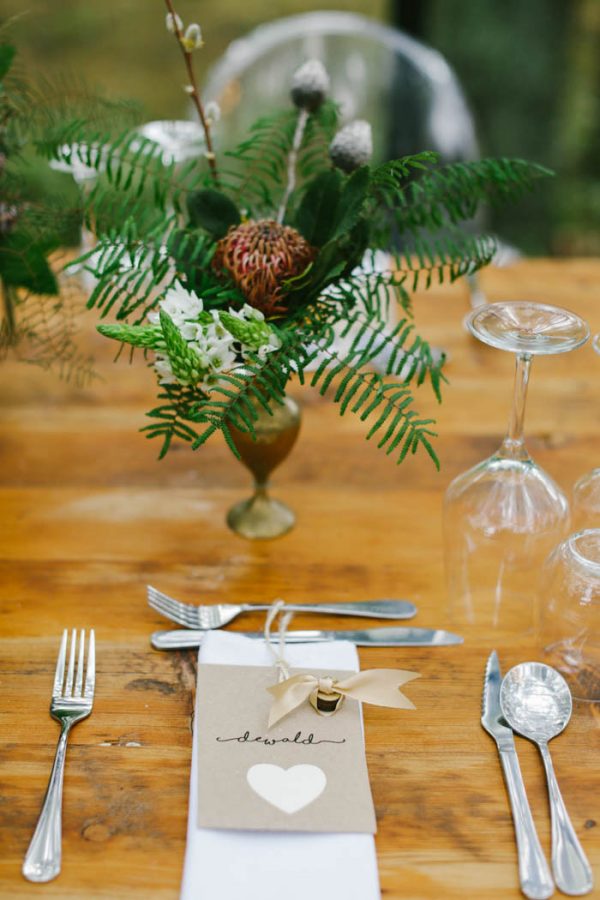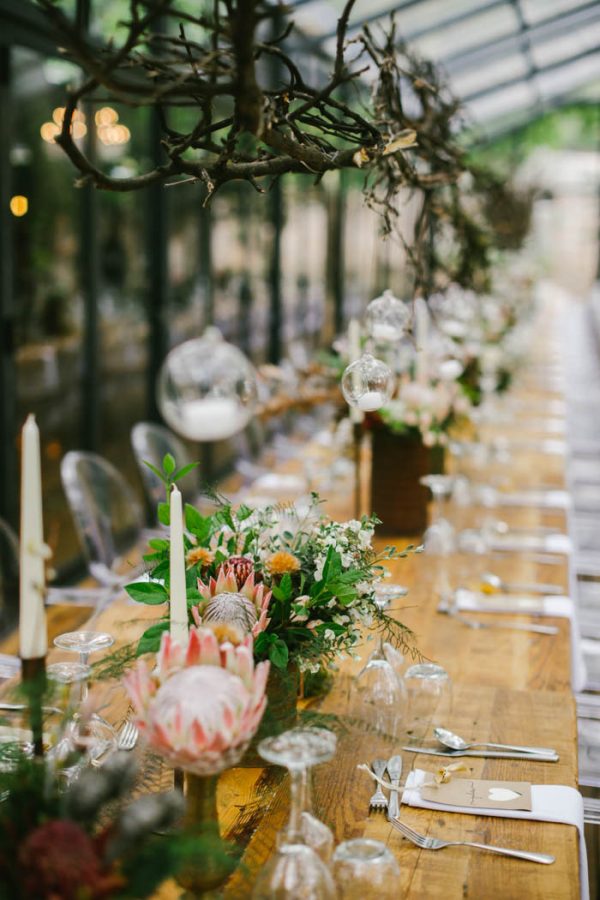 We made wooden coins for the guests (instead of gifts) that they could place in a box of their choice. Each box had a charity: one for nature, one for animals, and one for kids' education. Each coin was worth an amount that we then donated.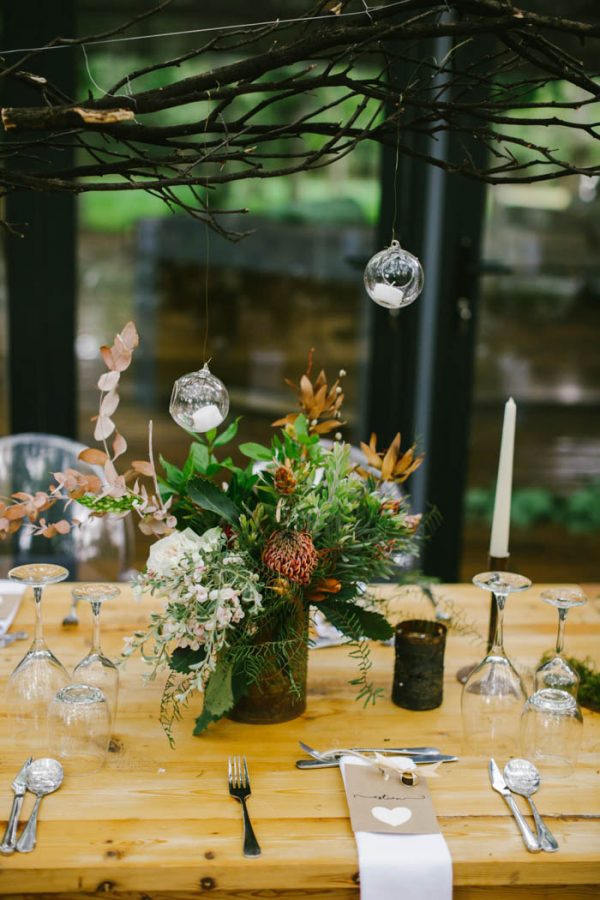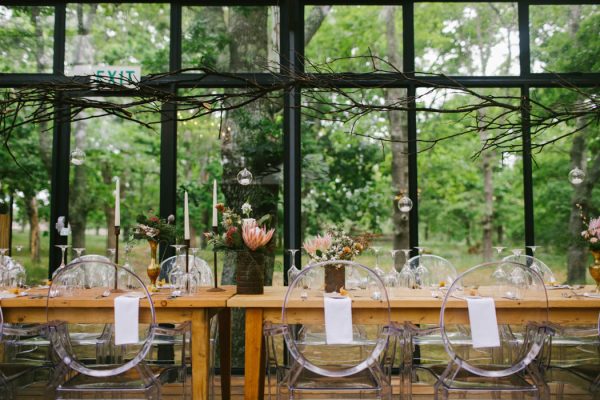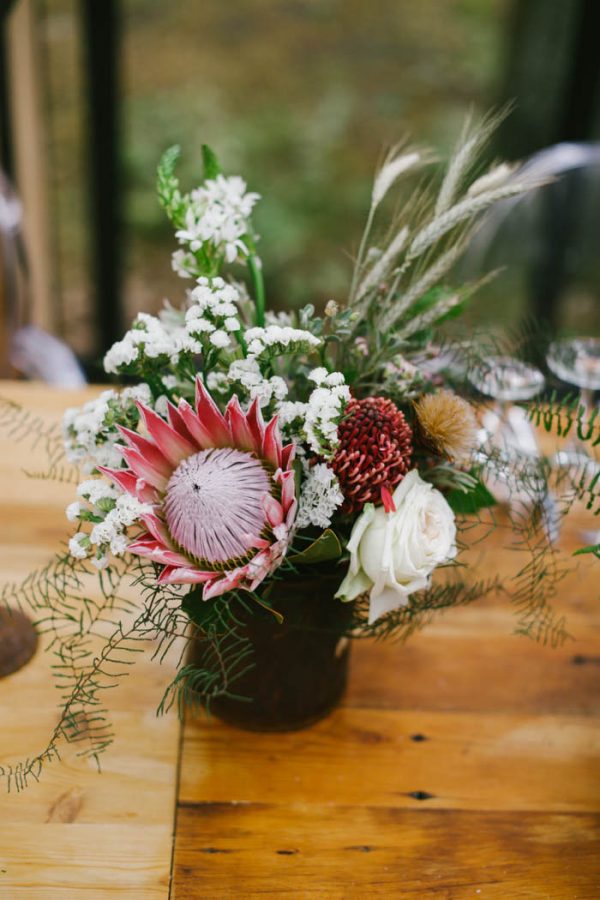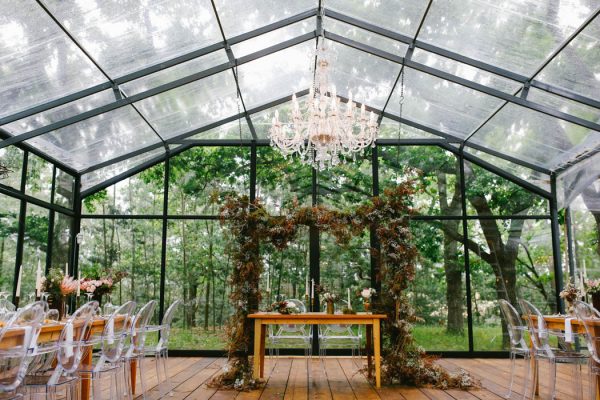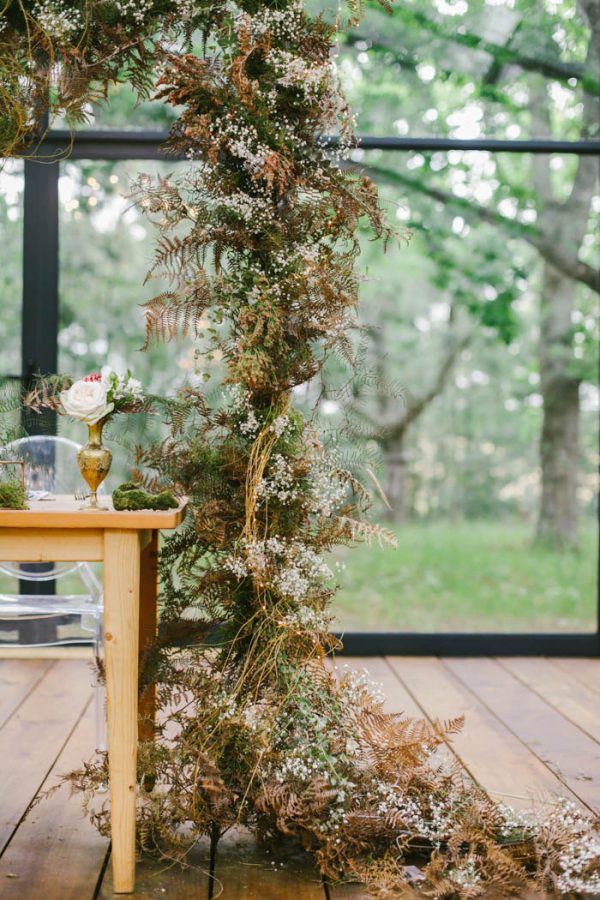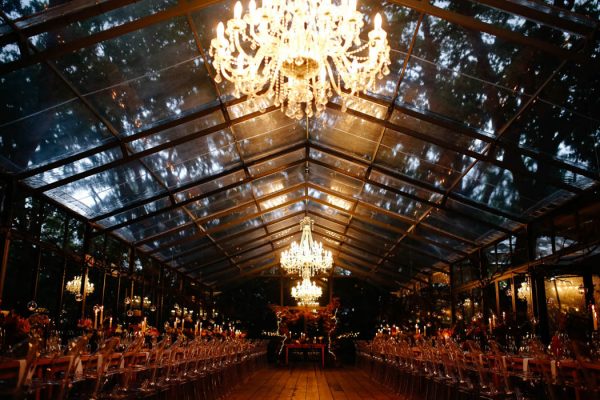 There are three moments I will never forget: Jonker's reaction the moment I took his hand at the altar; walking into the reception as Mr. and Mrs.; and Jonker's speech during which he turned to me and quoted his favorite band: "She is the sole provider of my happiness."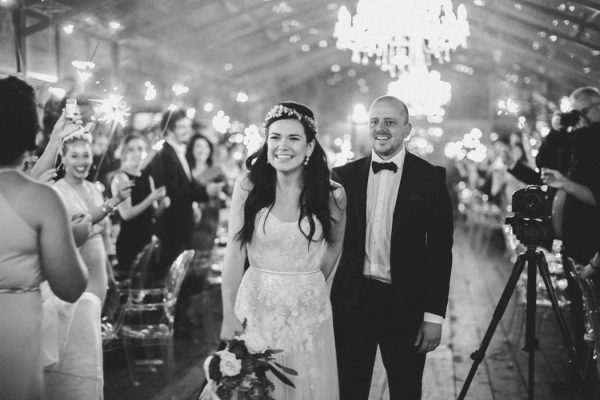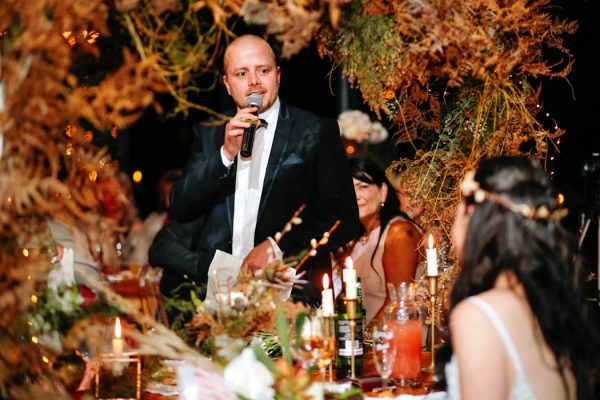 Processional – "Your Song" by Ellie Goulding
Recessional – "L.O.V.E." by Frank Sinatra
First Dance – "I Love You for Sentimental Reasons" by Nat King Cole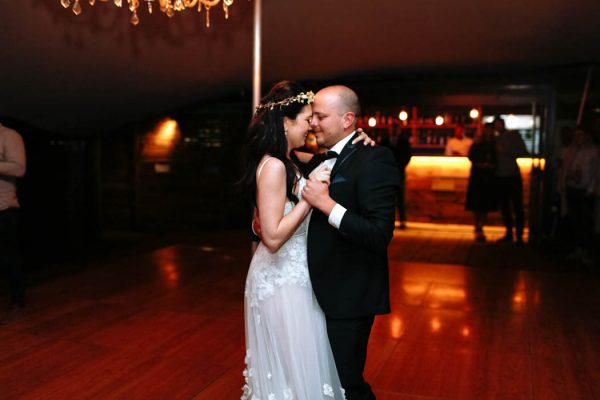 Congratulations to Klarese and Jonker, and a special thanks to Justin Davis Photography for sharing these gorgeous photos with us! Love the whimsical vibe they created? You've got to see this fantastically whimsical French wedding at Château du Bourg!