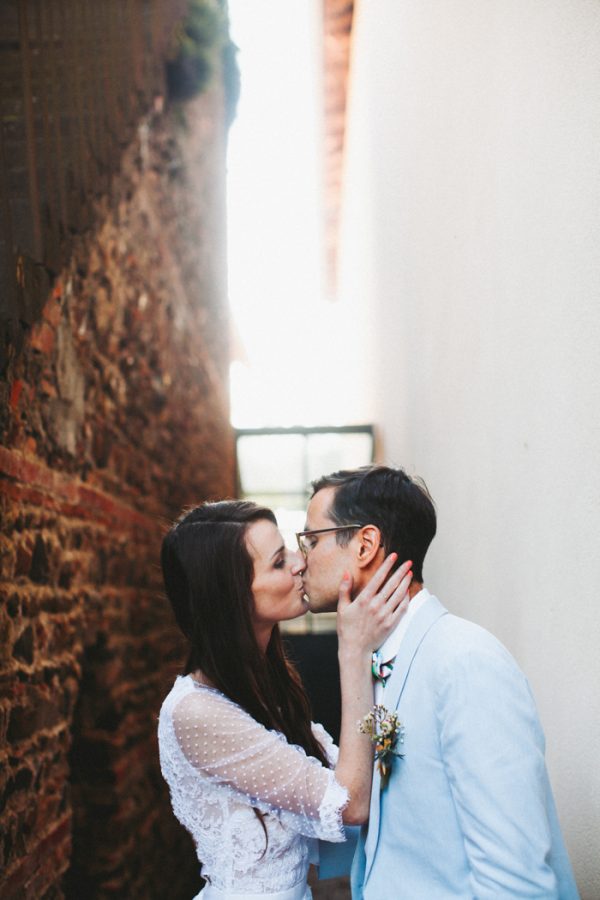 From the sweetest DIY details to the wedding party's pastel get-up, we can't help falling in love with Emilie and Thibault's French wedding! The couple imagined their wedding to be a wonderland full of flimsy florals, whimsical typography, and warm wooden accents, and their vision came to reality at the gorgeous Château du Bourg venue. Emilie is an art director for a Paris advertising agency, so she used her artistic skills to design custom typography, illustrate badges, and construct coloring books as some of their wedding DIY favors. Laurence Revol captured every moment of Emilie and Thibault's wedding perfectly, including some killer dance-floor shots!
The Couple:
Emilie and Thibault
The Wedding:
Château du Bourg, Perreux, France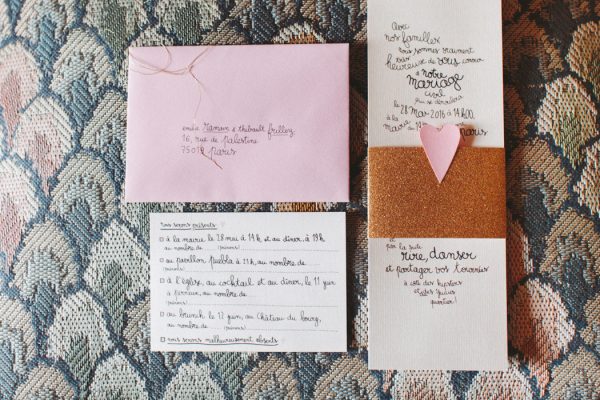 I made an illustration representing our respective personality, features and passions and I printed it at posters. All the typography was handmade on Adobe Illustrator.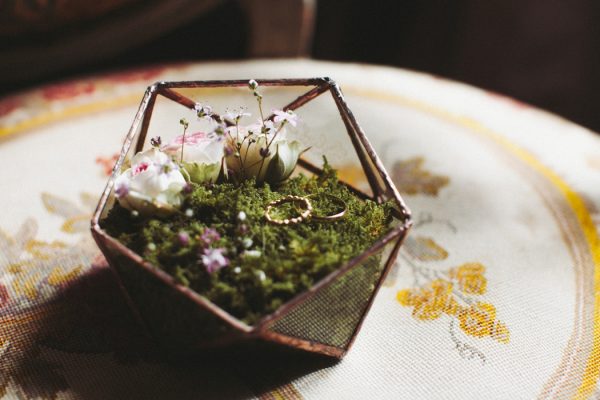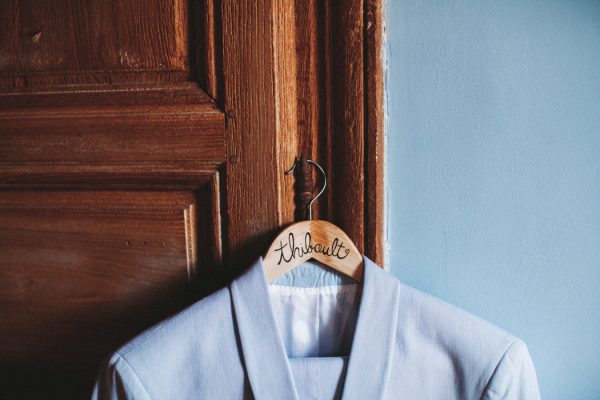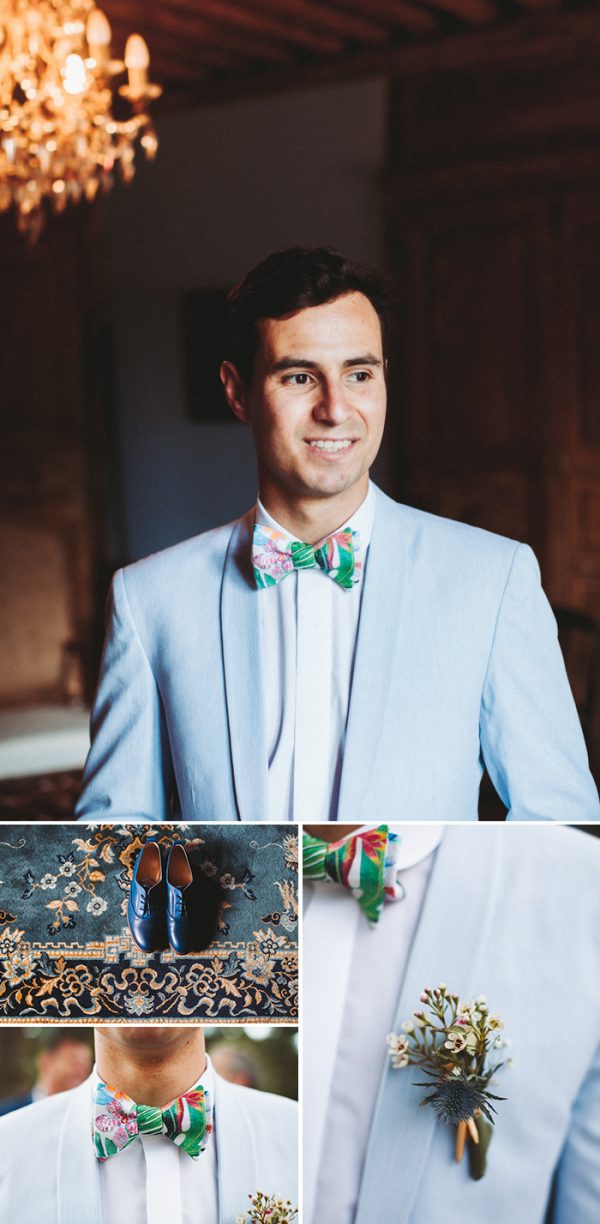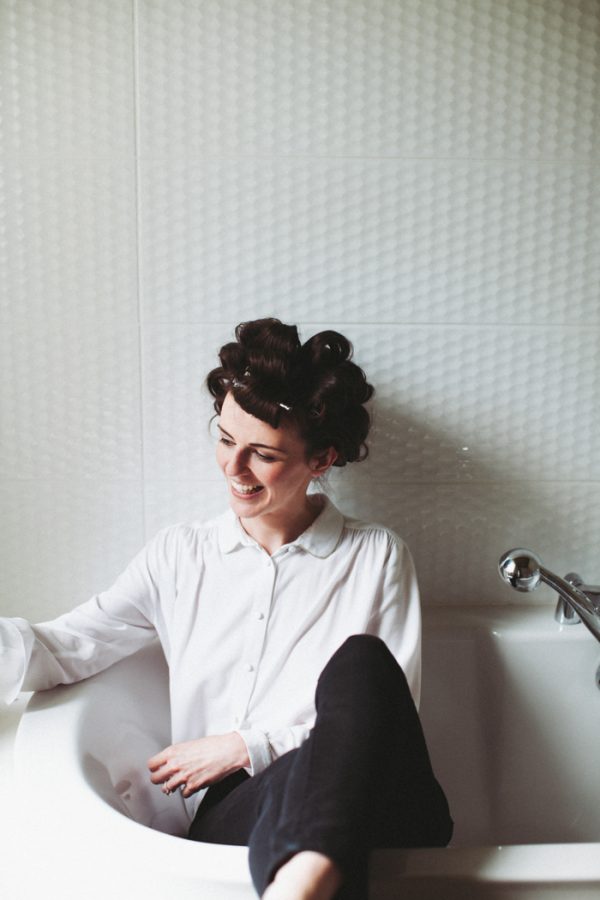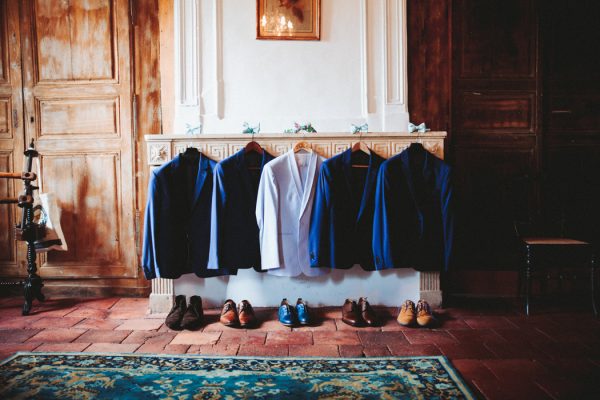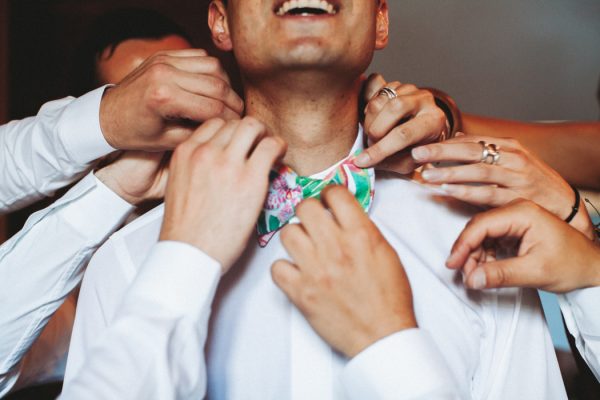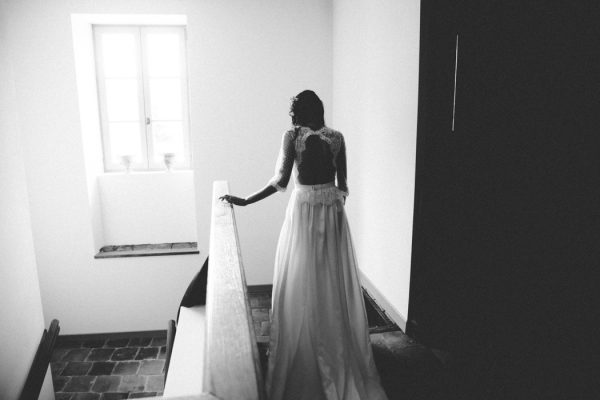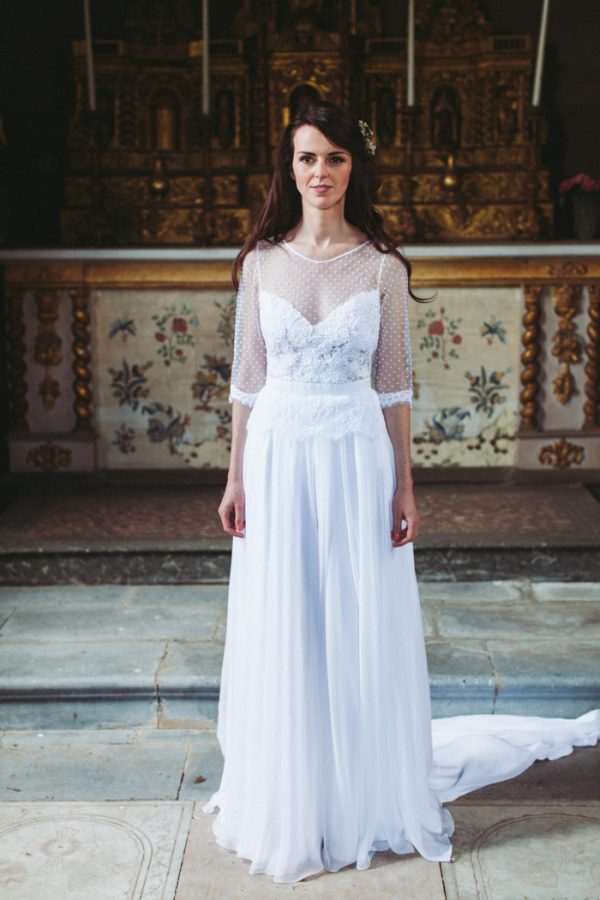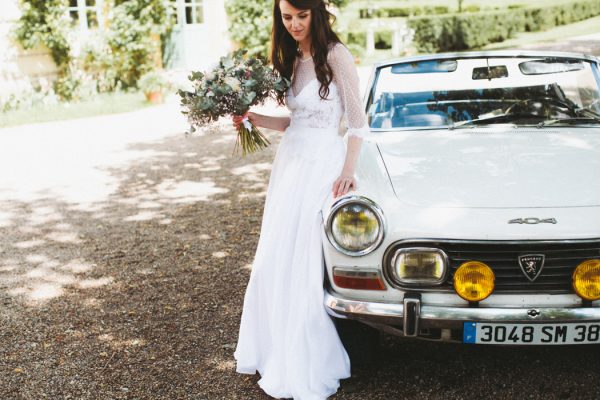 Our parents leading us to the altar and squeezing our hands with love and reassurance was one of the most memorable moments of the day.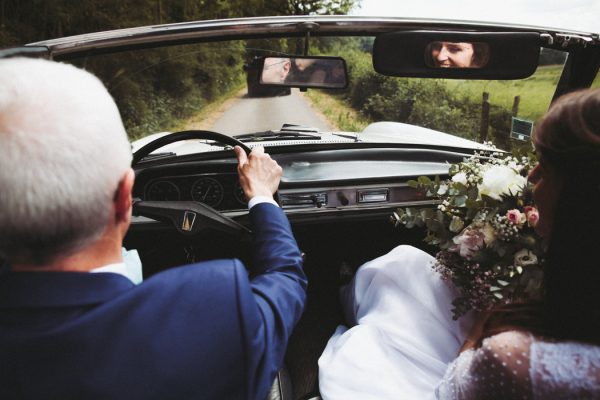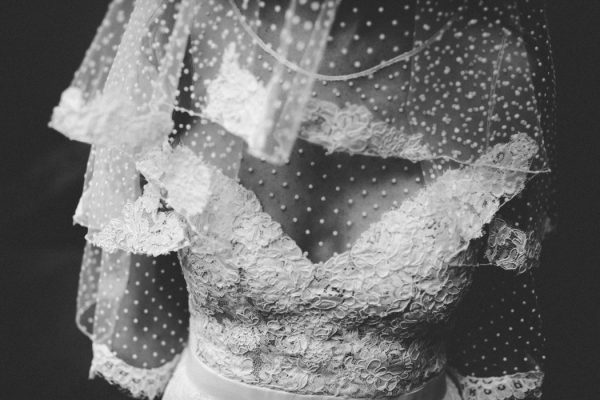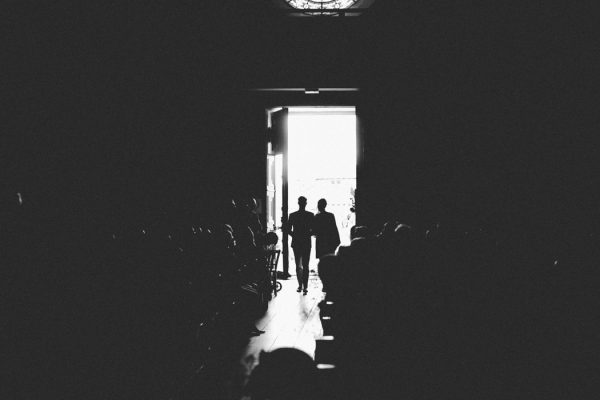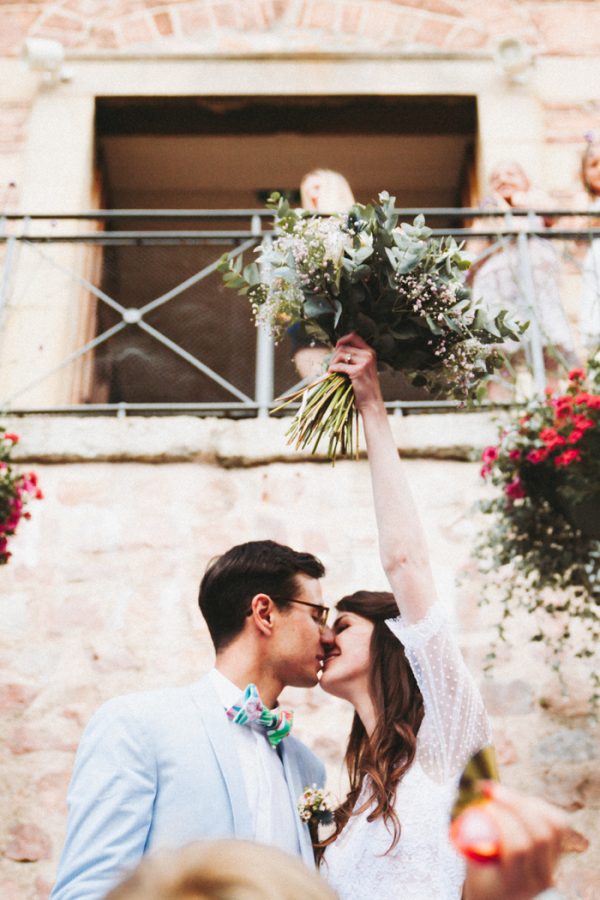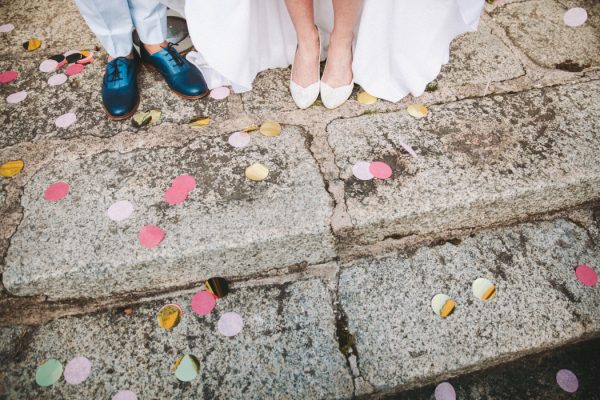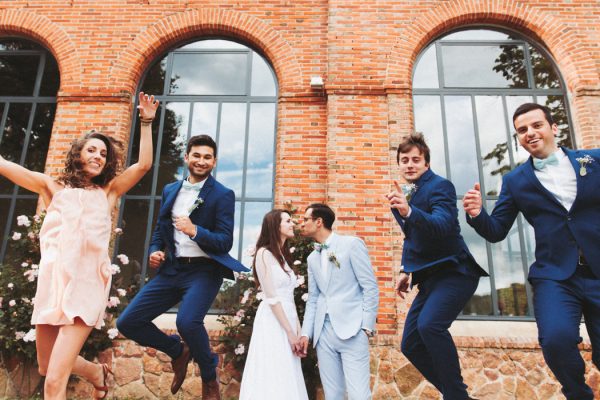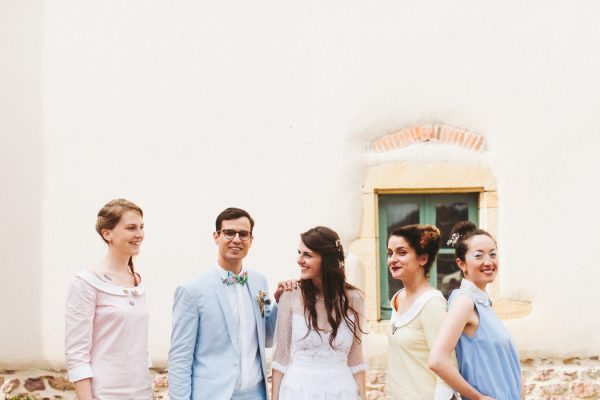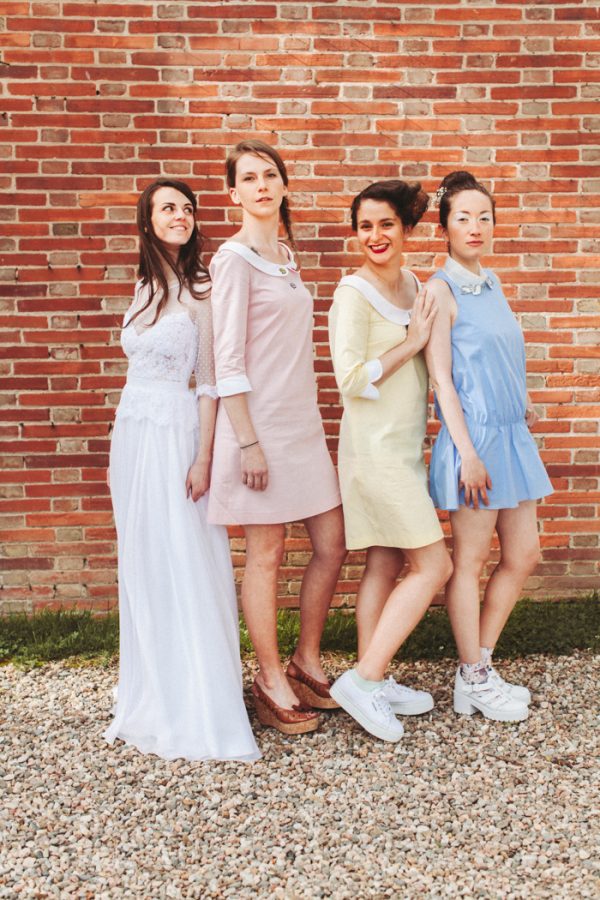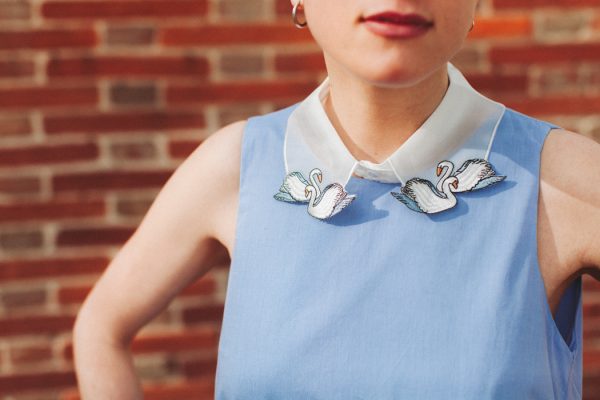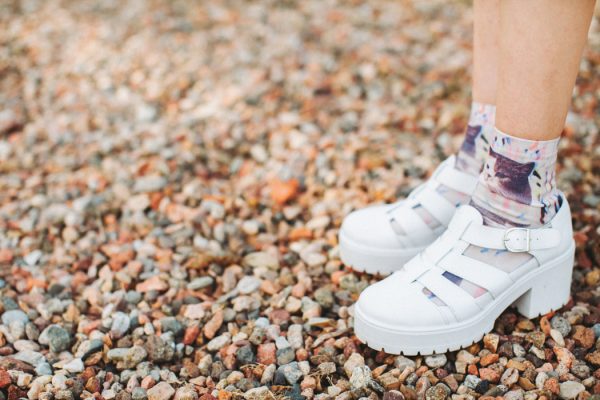 Technically it's impossible to tell you what was the most important in planning our wedding since every single detail was a main subject for us! But above all, the aim was to turn this day magical and share this unreal parenthesis of life with our beloved guests.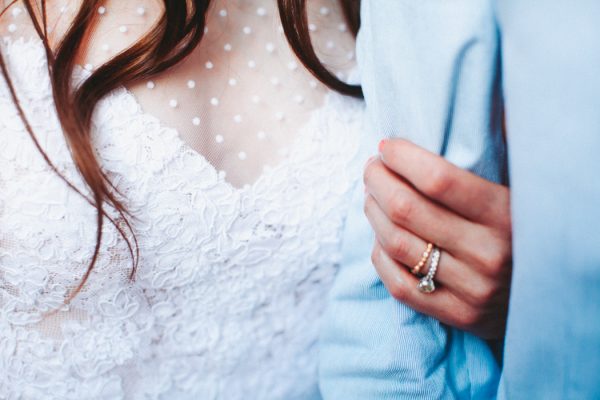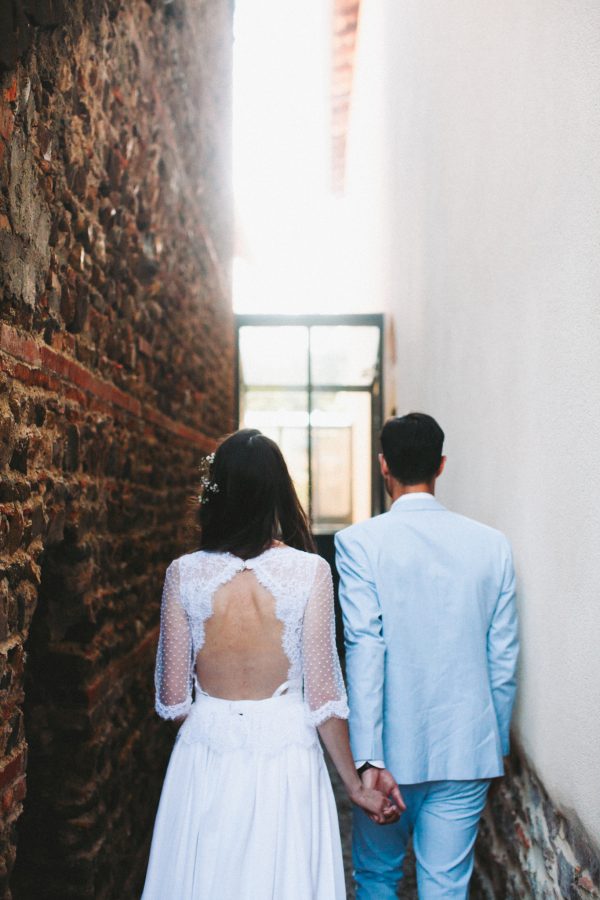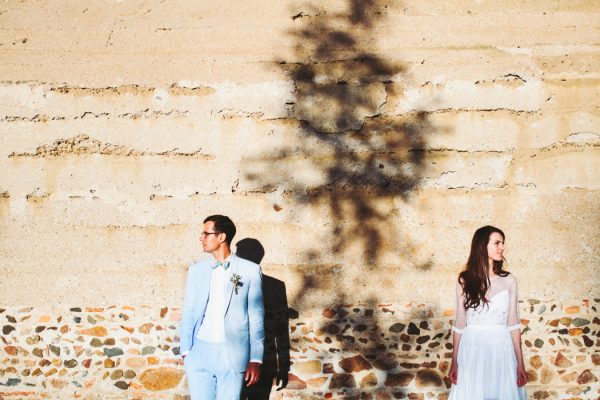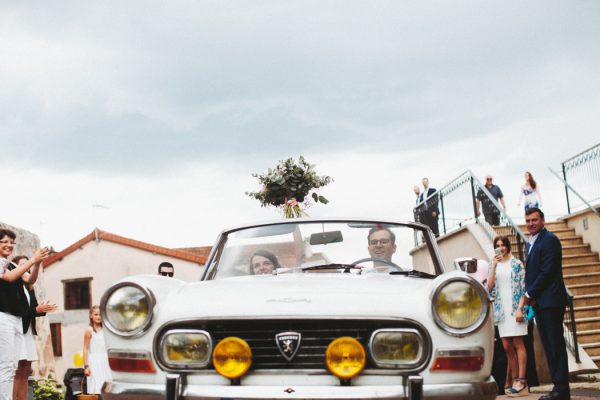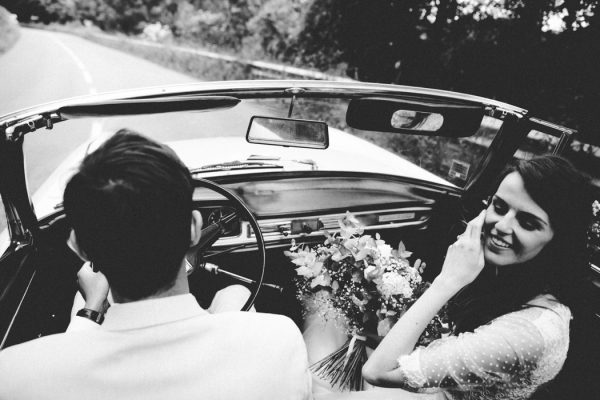 Our advice: You worked hard on this day during months so on the "D-Day," let it go, even if something is not exactly the same as you planned, it will be wonderful no matter what.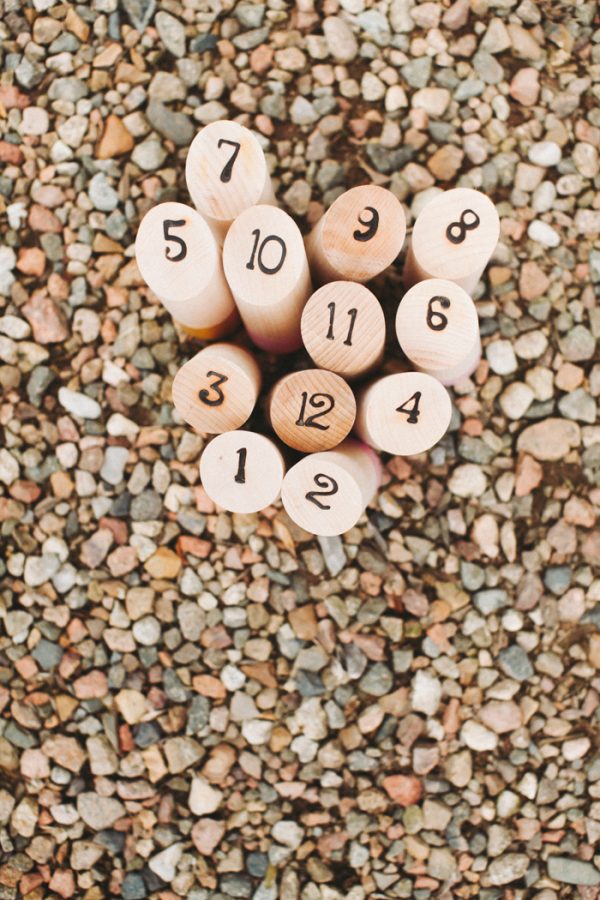 We had in mind a wonderland made with a mix of wood elements, flimsy flowers, soft colors, vintage porcelain plates… something natural and enchanting with hundreds of sparkling details.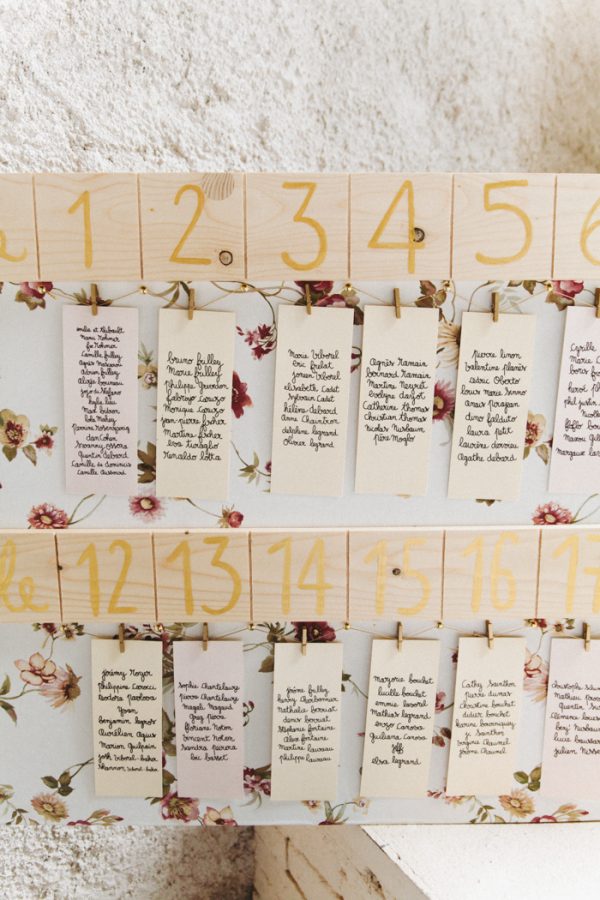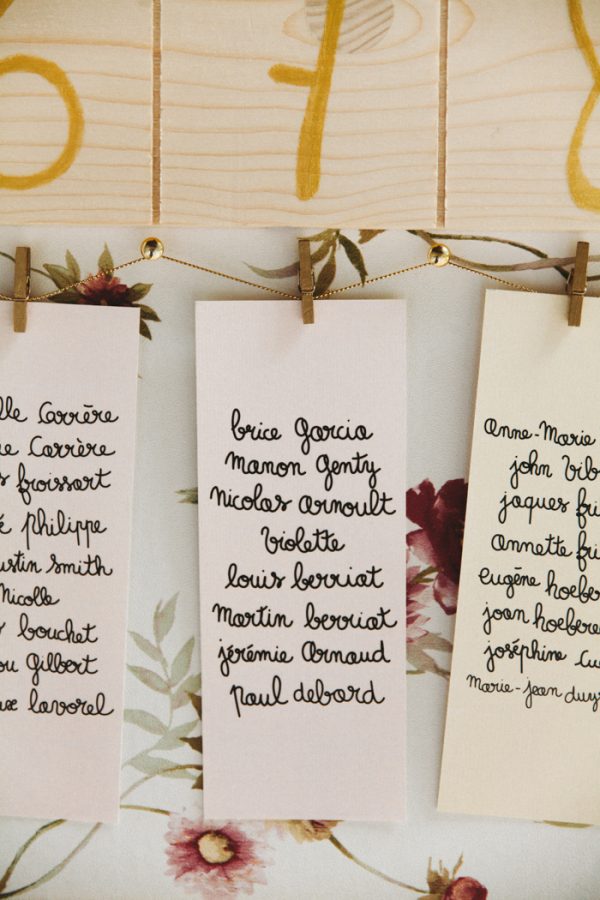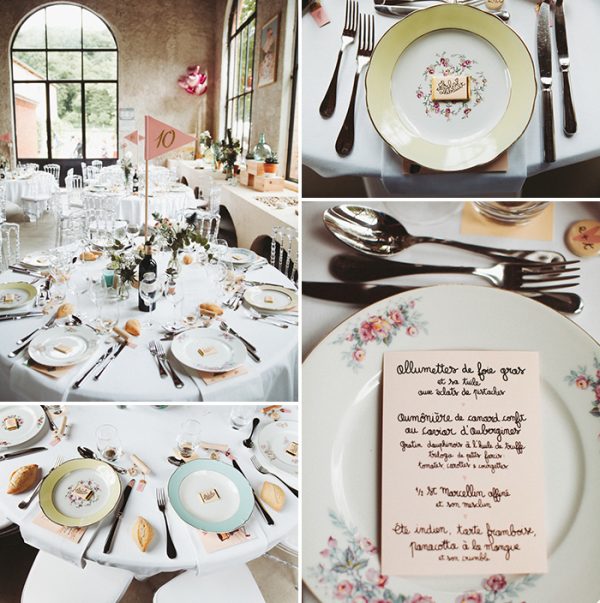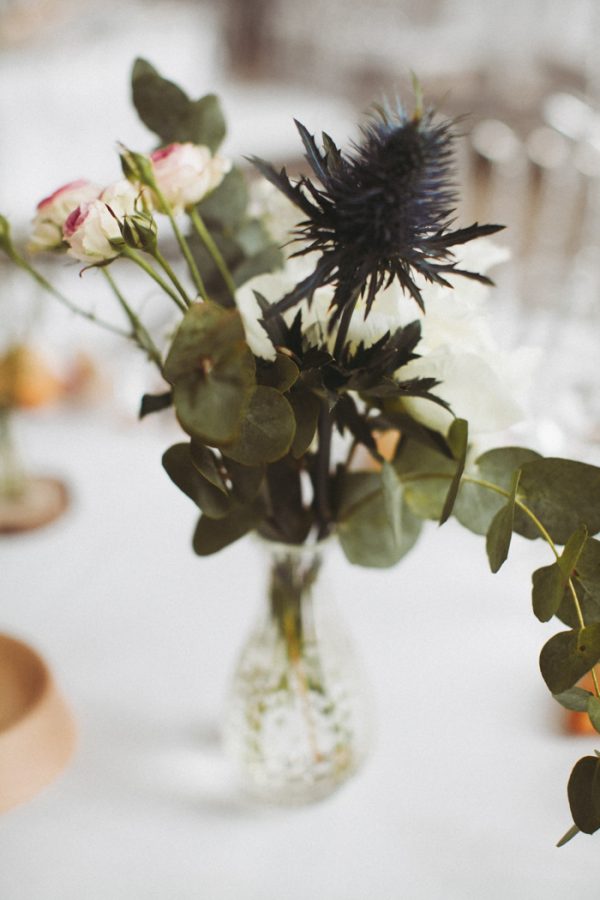 Our table numbers were fancy wooden golf holes with pale pink flags embroidered with golden numbers, handmade by my uncle and my mom. One golf ball in every hole was personalized with our wedding logo.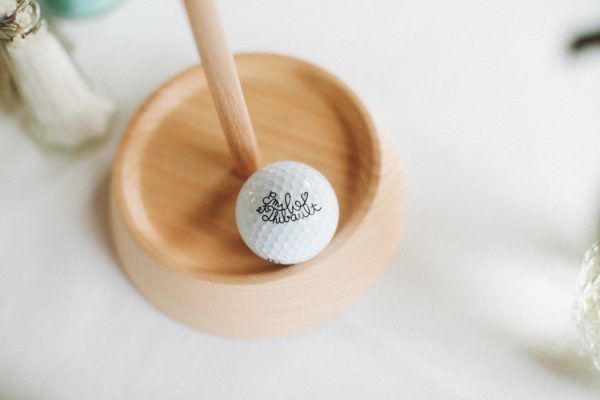 Our place cards were 250 little Bûcheboards we handmade with Thibault. They were mini versions of a logboard to sit on, one of my hobbies!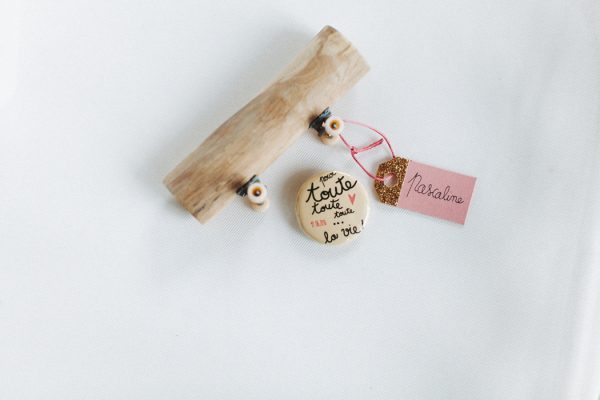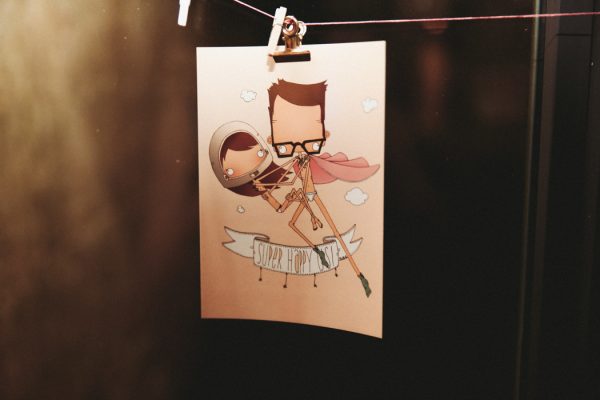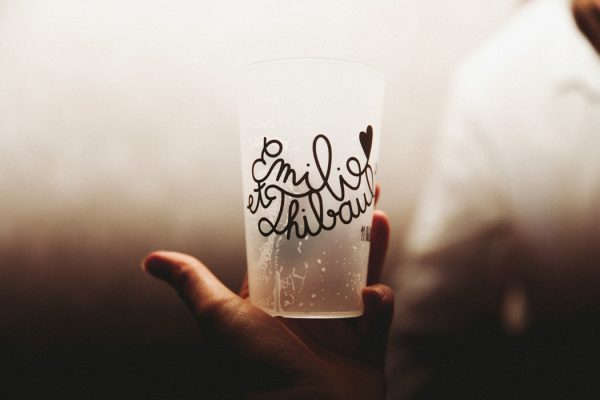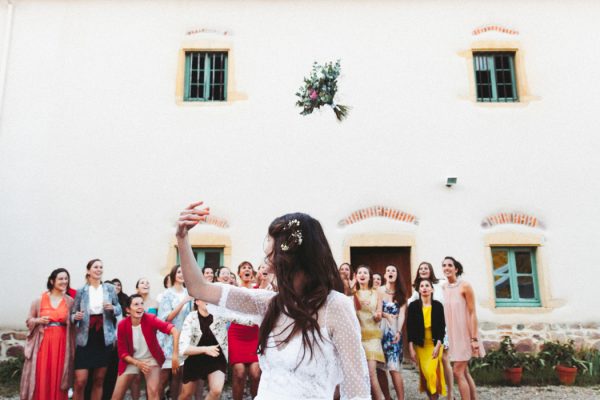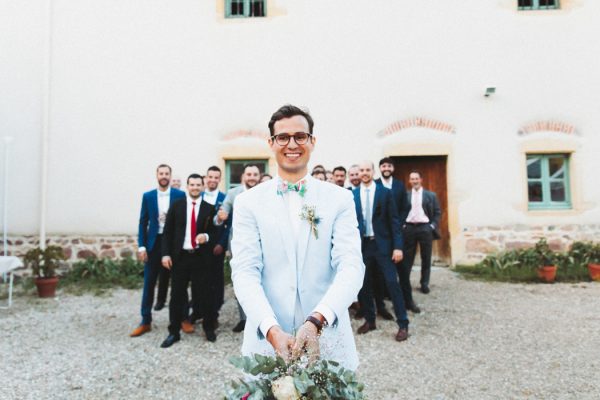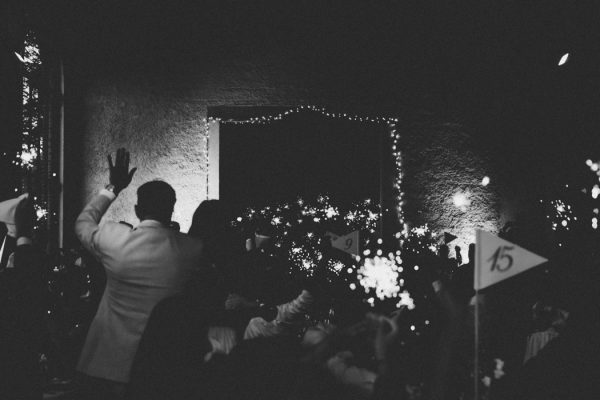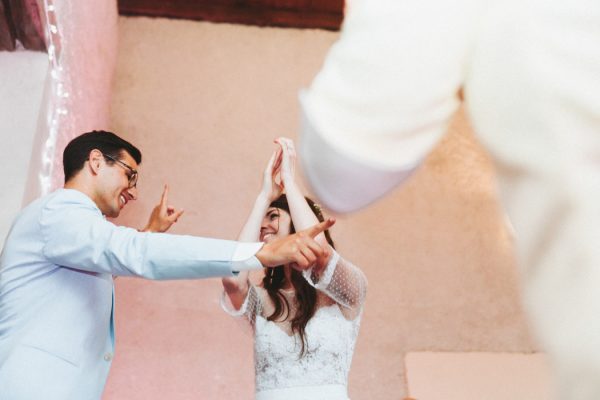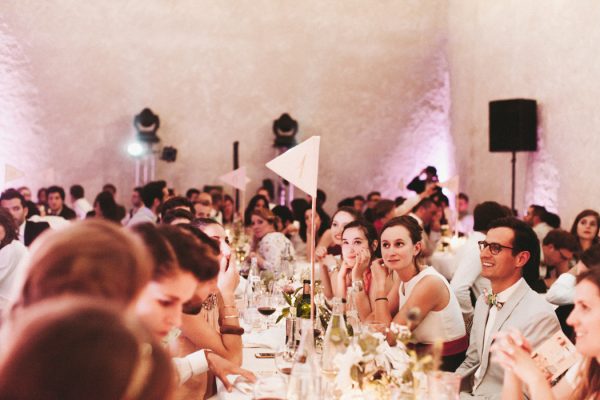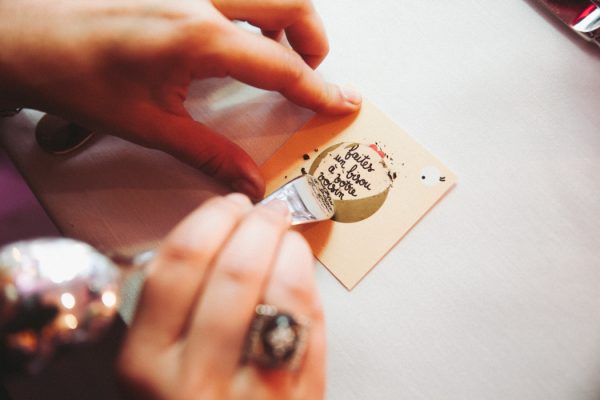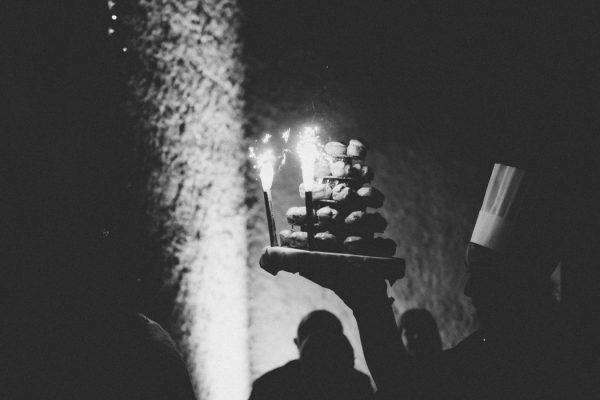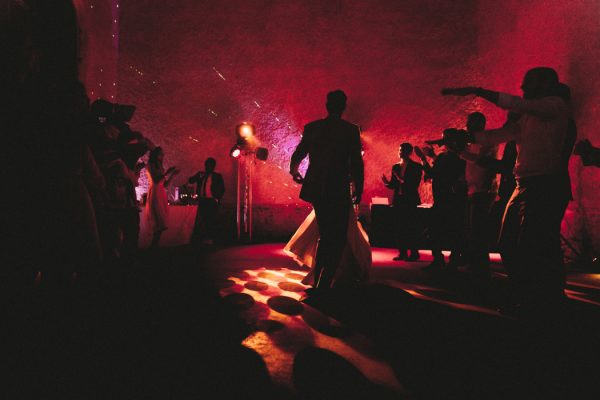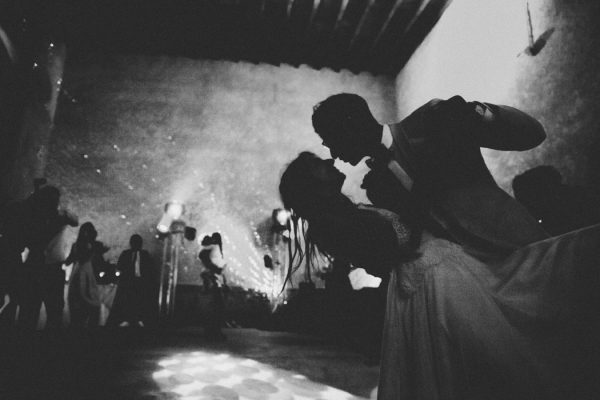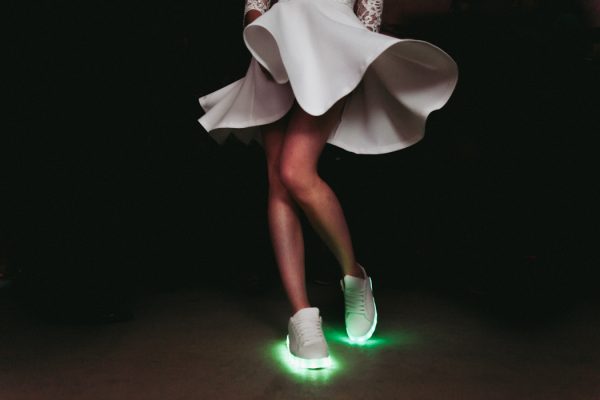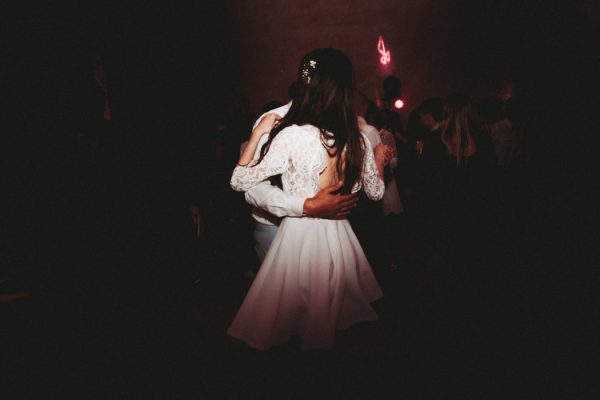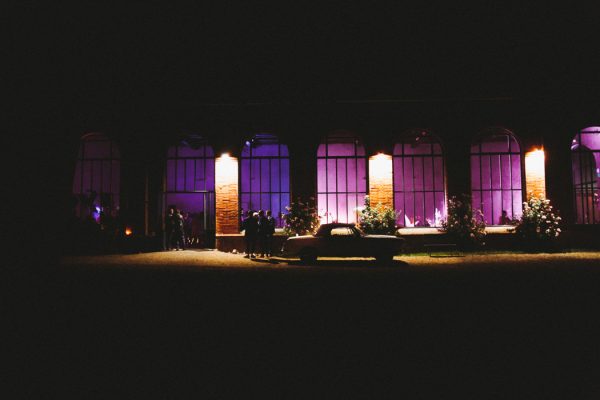 Congratulations to Emilie and Laurence, and a huge thanks to Laurence Revol for sharing their wedding with us! Can't get enough of this wedding's impeccable graphic design? Then you've got to see this quirky graphic designer wedding that's styled to the nines!