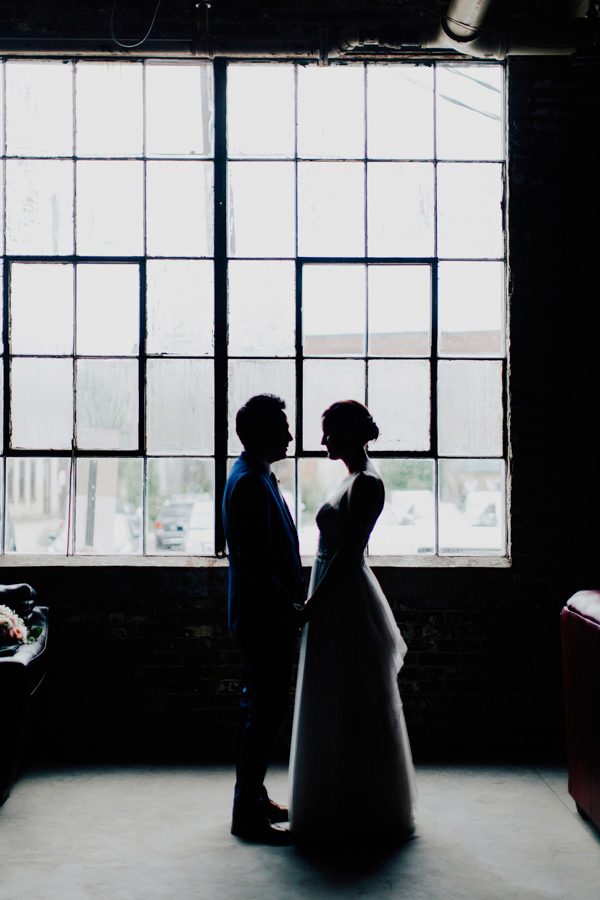 Meredith and Drue's graphic design backgrounds lent their wedding a perfectly sophisticated industrial flair! Choosing a naturally lit industrial venue like Strongwater allowed the couple to let their personal designs and DIY projects shine in all their glory. As favors, Meredith designed an enamel pin with their wedding logo and Drue created an inspiring patch for the guests to take home. From multi-colored paper tassels hanging throughout the venue to DIY spray painted bottles, we absolutely love this wedding's quirky style! Addison Jones Photography captured Meredith and Drue's graphic designer wedding beautifully, including some amazing detail shots of reception décor!
The Couple:
Meredith and Drue
The Wedding:
Strongwater, Columbus, Ohio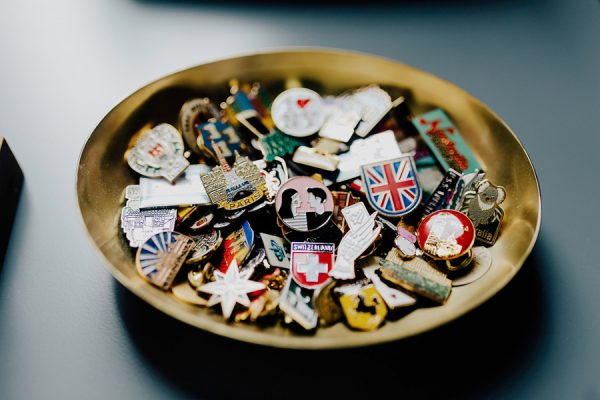 Finding the perfect venue was the most important part of our wedding planning. Because we were having both the ceremony and reception in the same place, it had to be perfect. We really wanted a venue that reminded us of our home. For that reason, Strongwater's exposed brick, industrial style, and factory skylights made it an easy choice.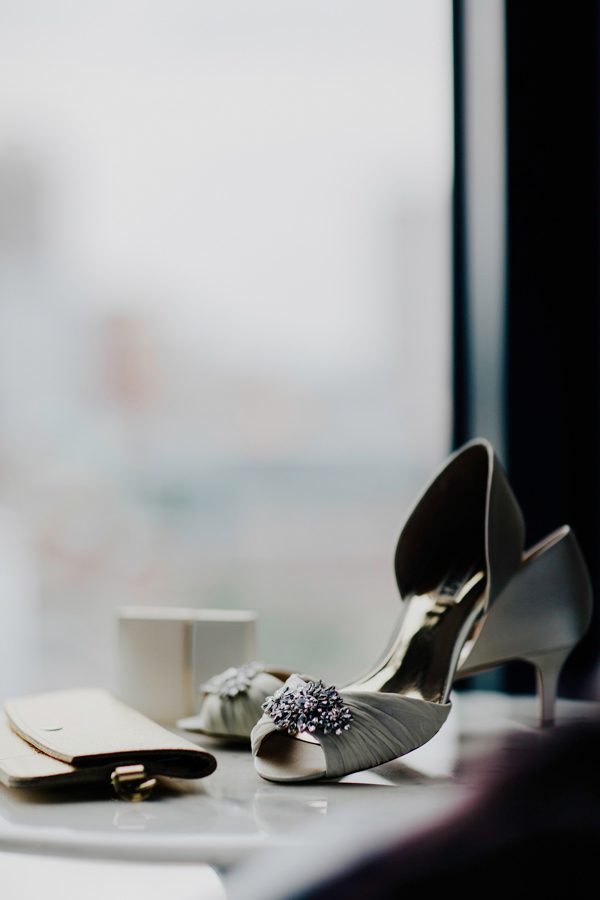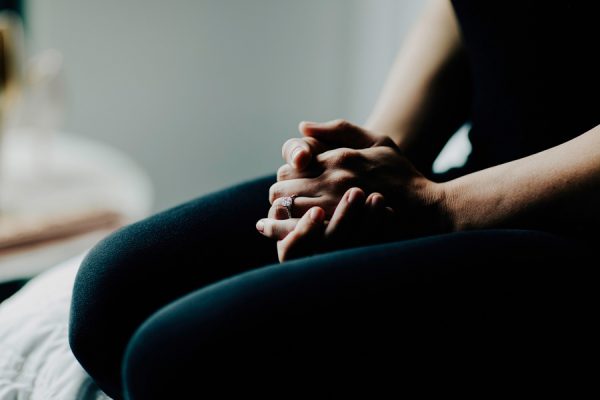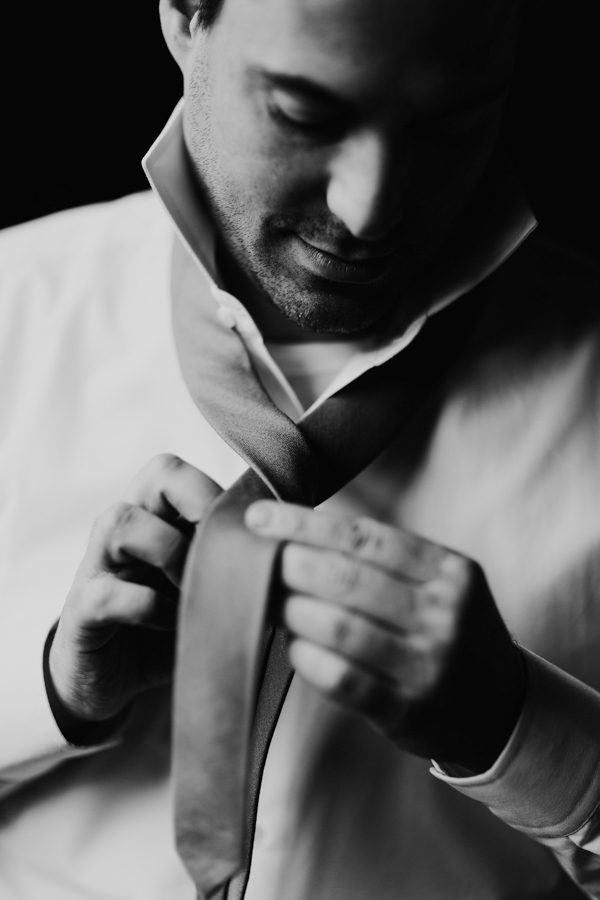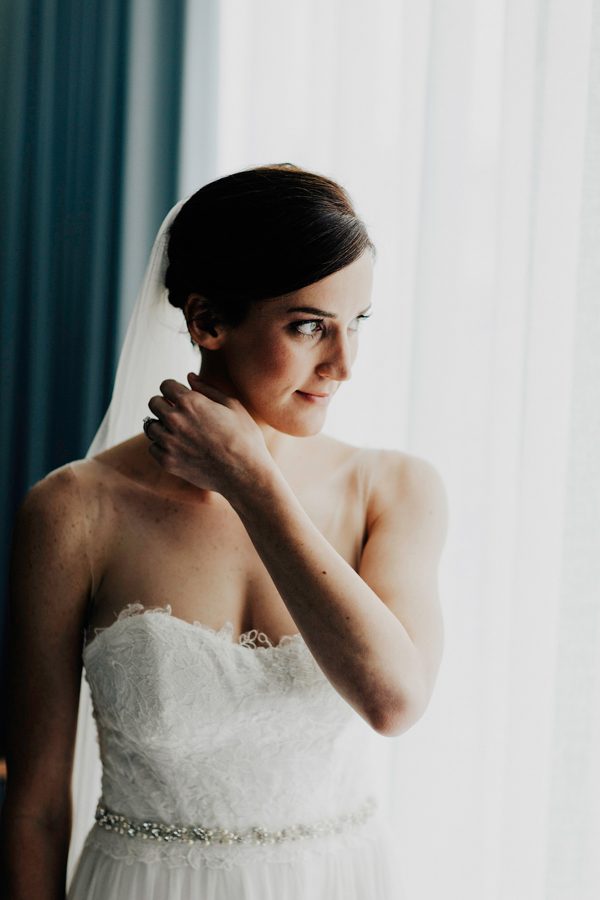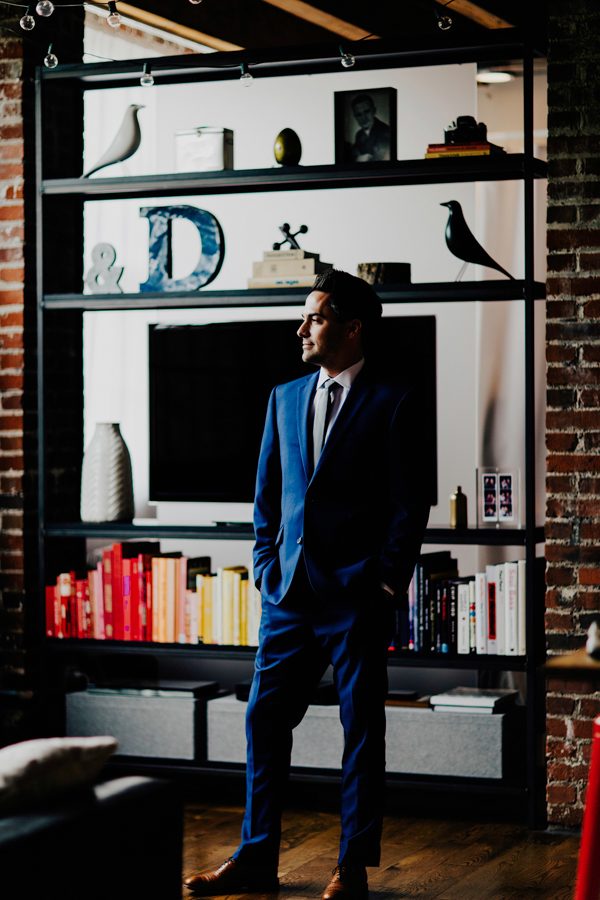 Because the space was so industrial, I really wanted to go simple, soft, and romantic with my gown.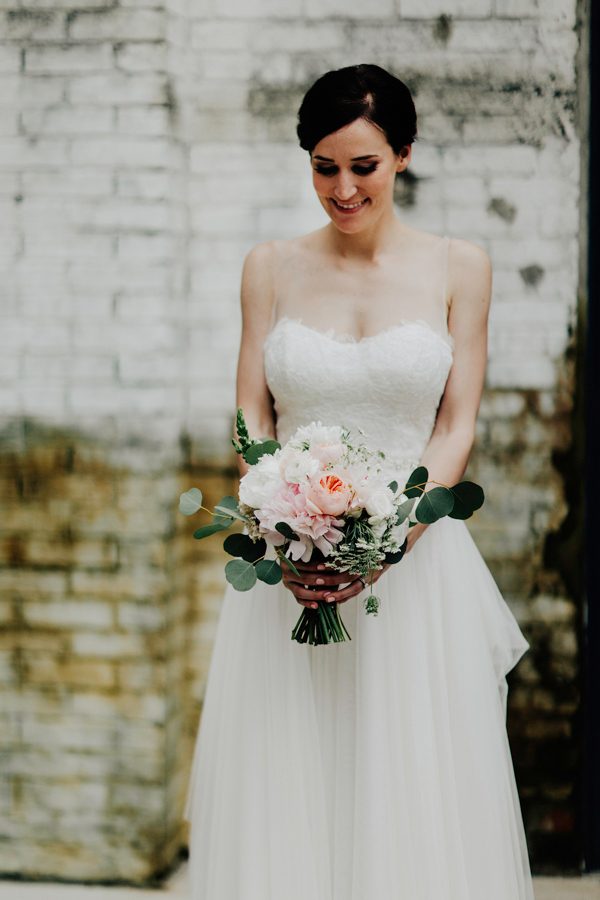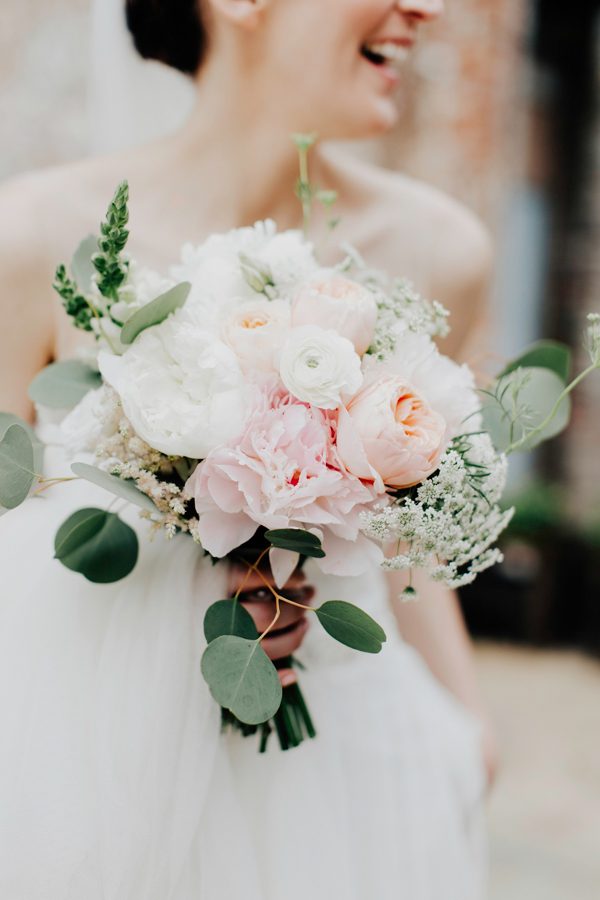 Definitely our "first look" was the most memorable moment of the day. Drue was patiently waiting with his back turned in a downtown side alley for 10 minutes! Both nerves and excitement came over us as I approached—when the moment finally arrived, we cried, we laughed, and it was wonderful.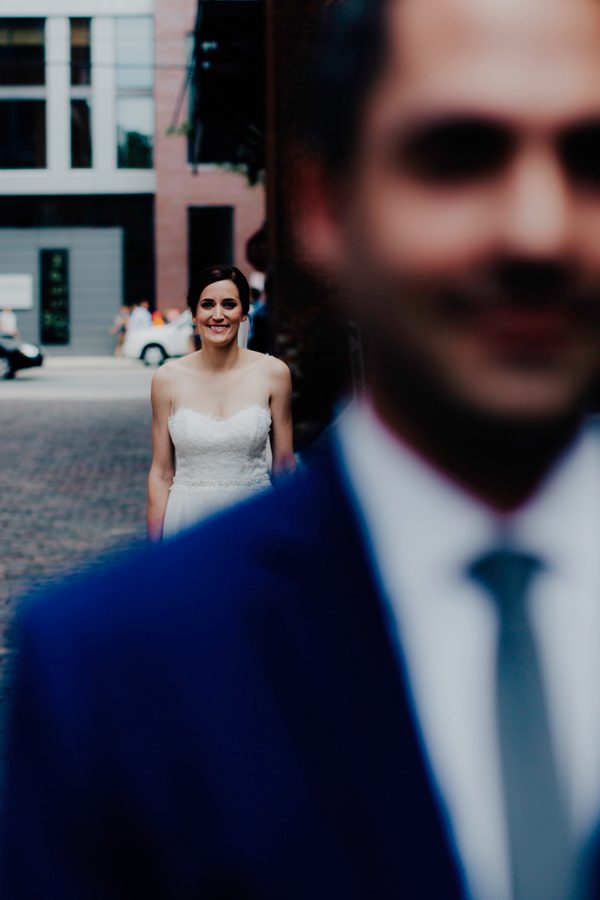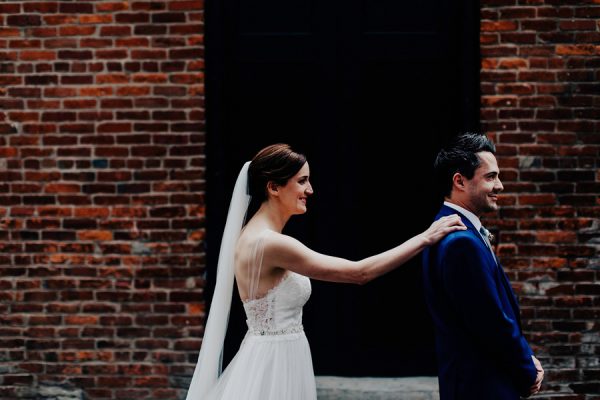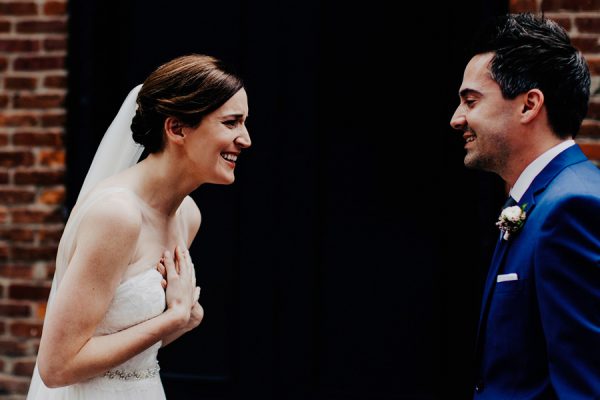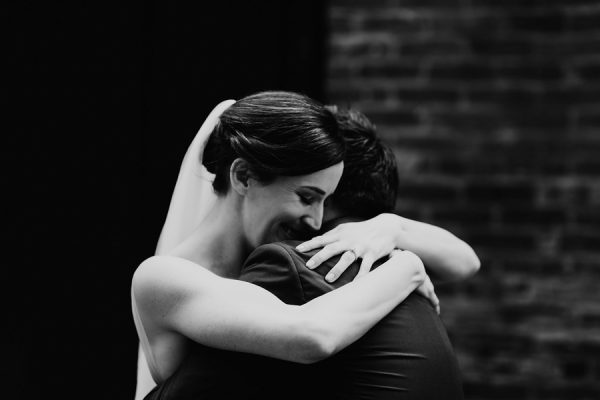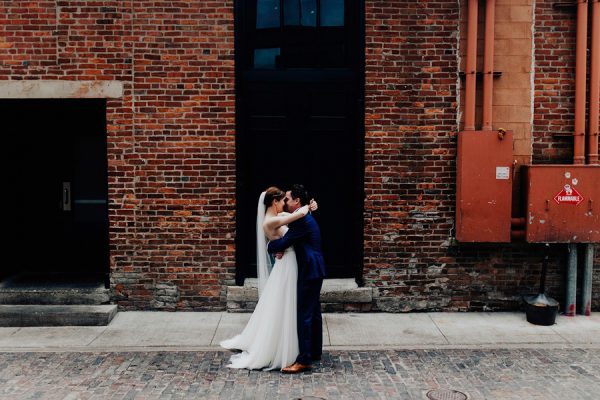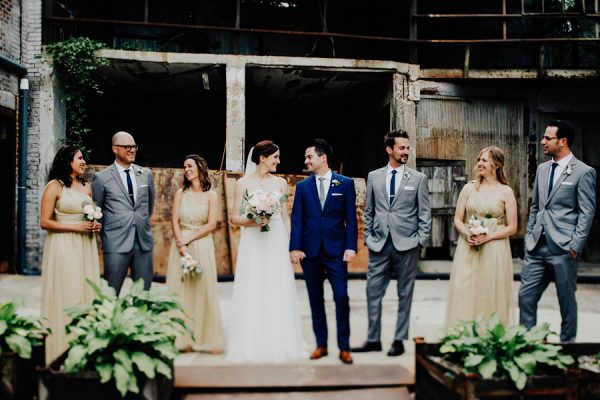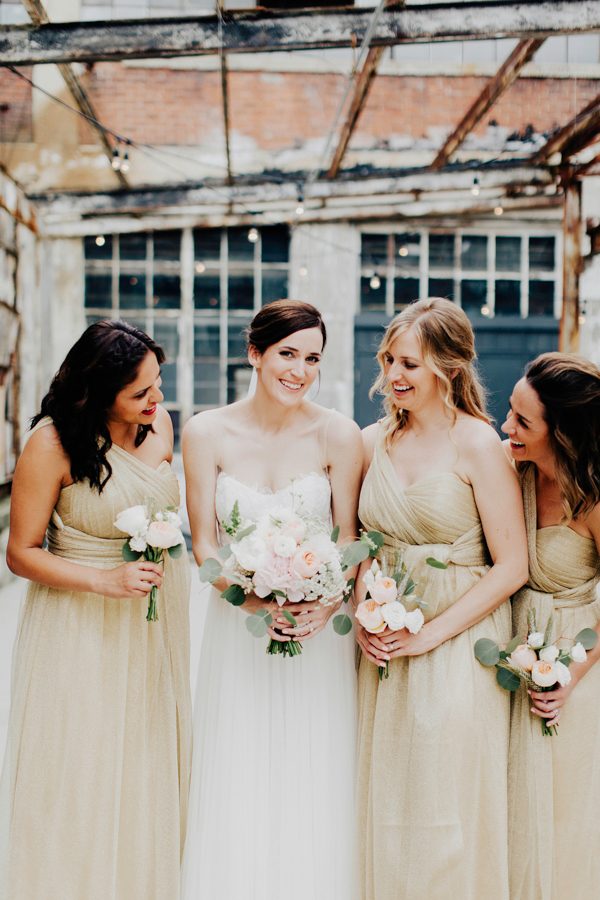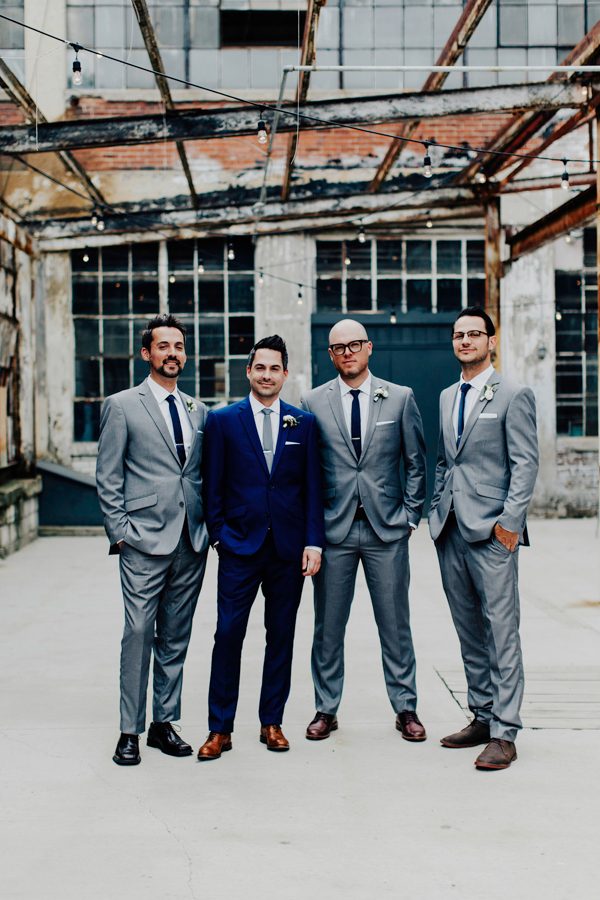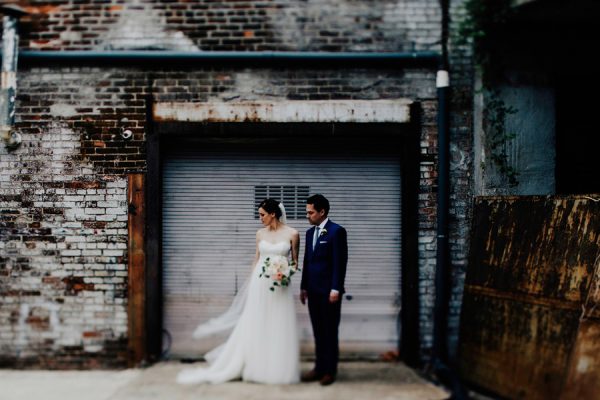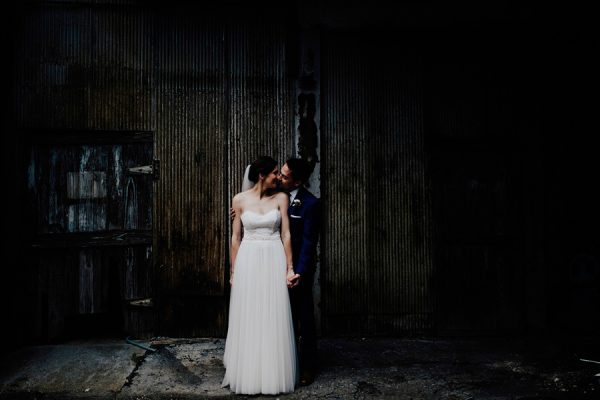 We actually didn't need to think too hard about a particular vibe—because we are both graphic designers, we simply did things that were "us." So the vibe was relaxed and romantic, but also really fun! And, since the venue was already our style, we settled on two major decorations, which we made ourselves. We had multi-colored paper tassels hanging throughout the space, and we also spray painted (in gold) about 150 various booze bottles that we had collected throughout the previous year.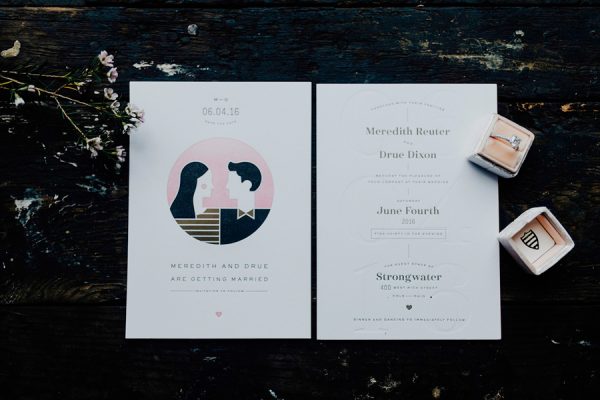 We gave our guests a pin and patch combo—packaged on a letter pressed card that told the story of our collections. It reads: "Meredith started a lapel pin collection while studying abroad in college—she swears it's cool—when Drue and Meredith moved in together—someone—ahem, Drue—got jealous and started his very own patch collection." The pin was an illustration of us that we designed for our Save the Date. The patch was a re-creation of a leather pennant that hangs in our home (pennant made by local artist Vanessa Jean Speckman).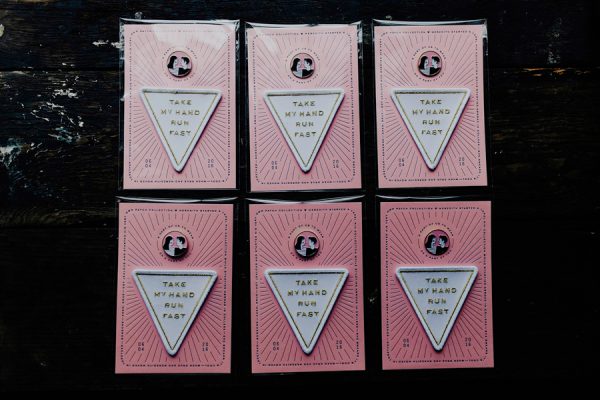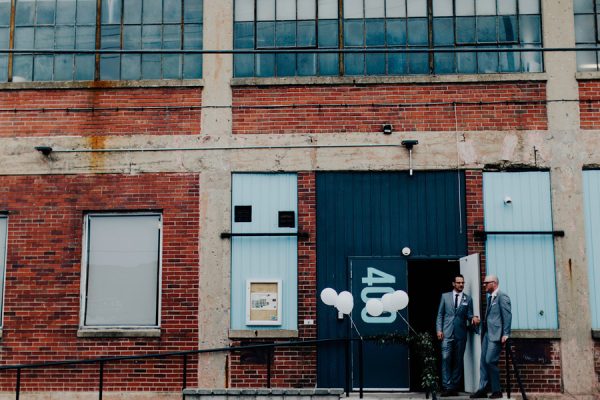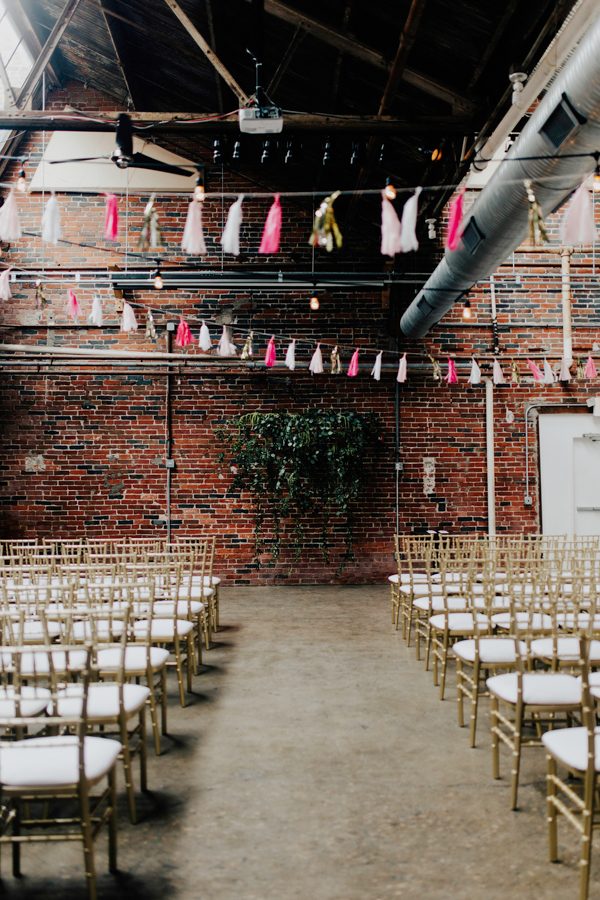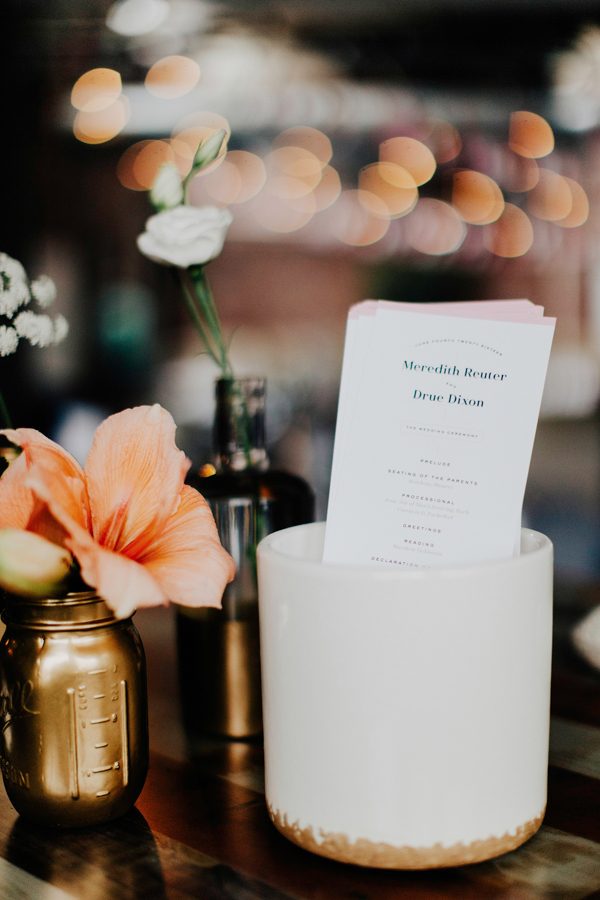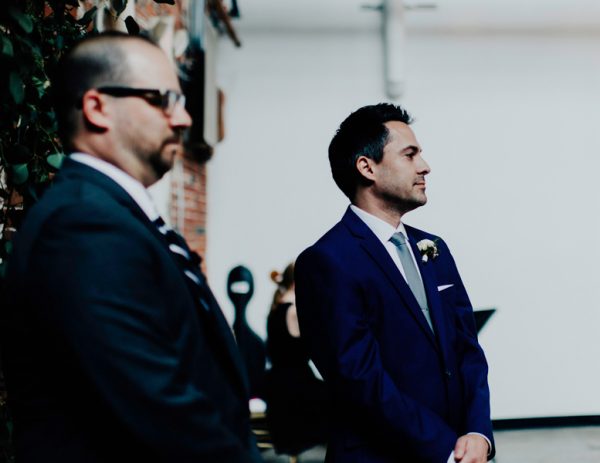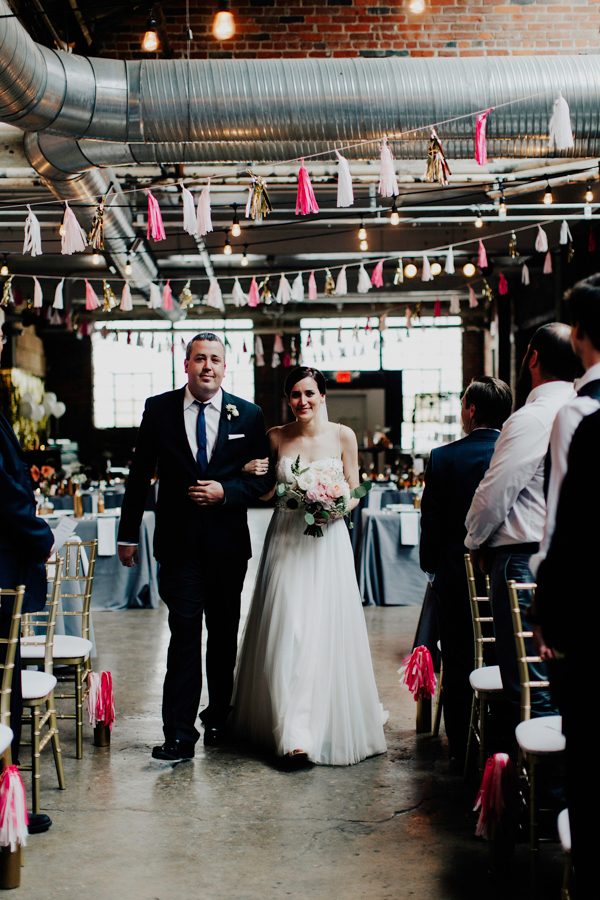 Our friend Drew (we call him "Good Drew") officiated our ceremony in a really personalized way. When it came to our vows, Drue and I each wrote 7 promises to each other—they were honest, serious, and silly. I could barely get through the last one, which we both read, even though I had practiced it so many times! ("I promise to love you completely and forever. I promise you myself.")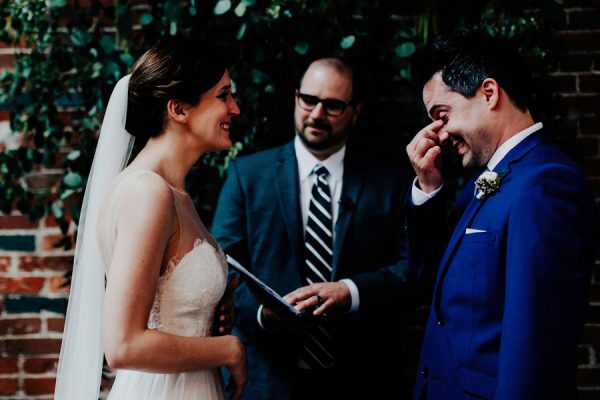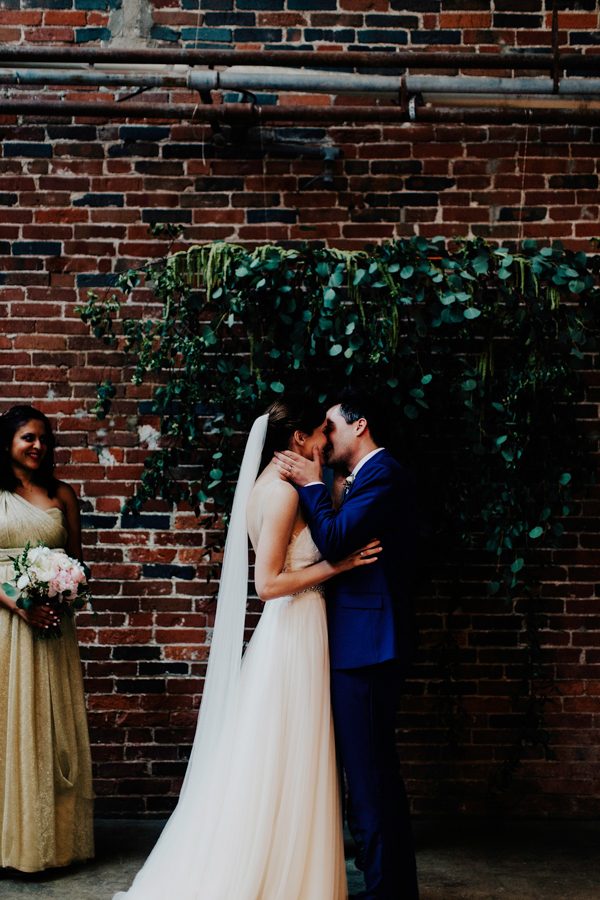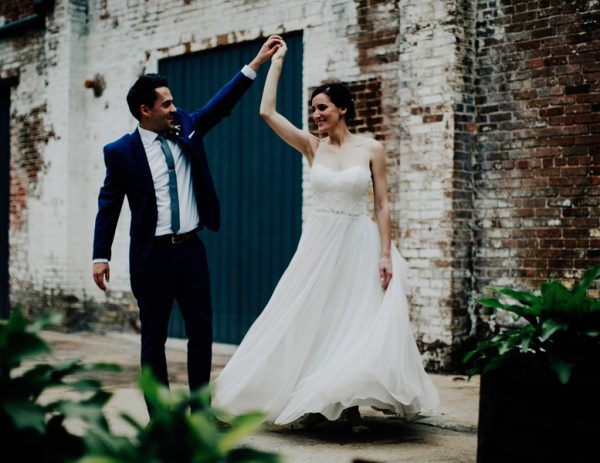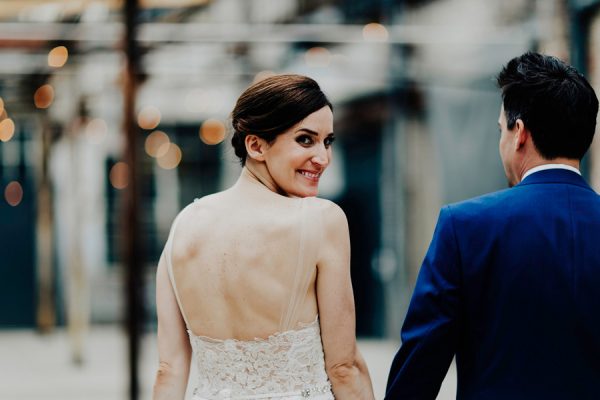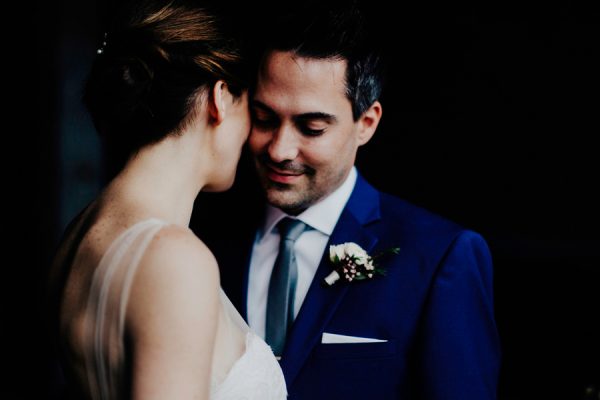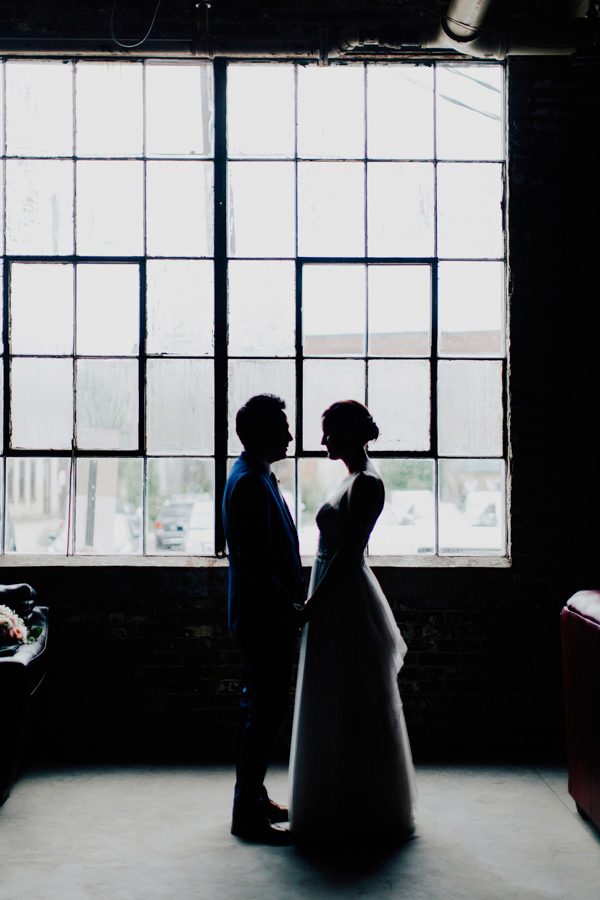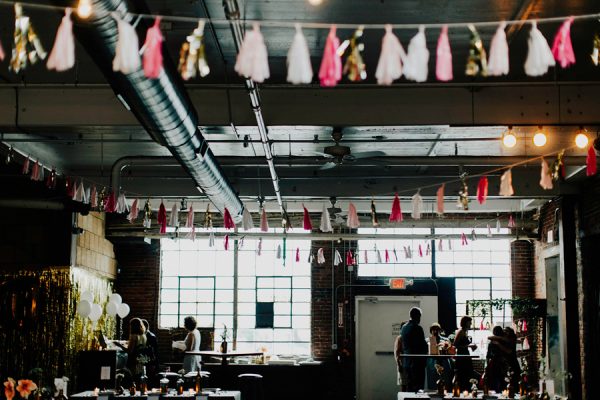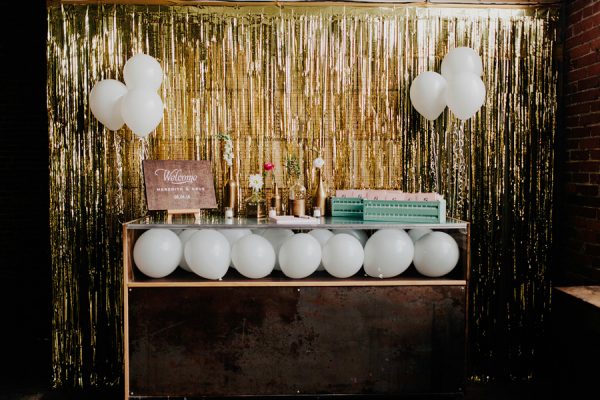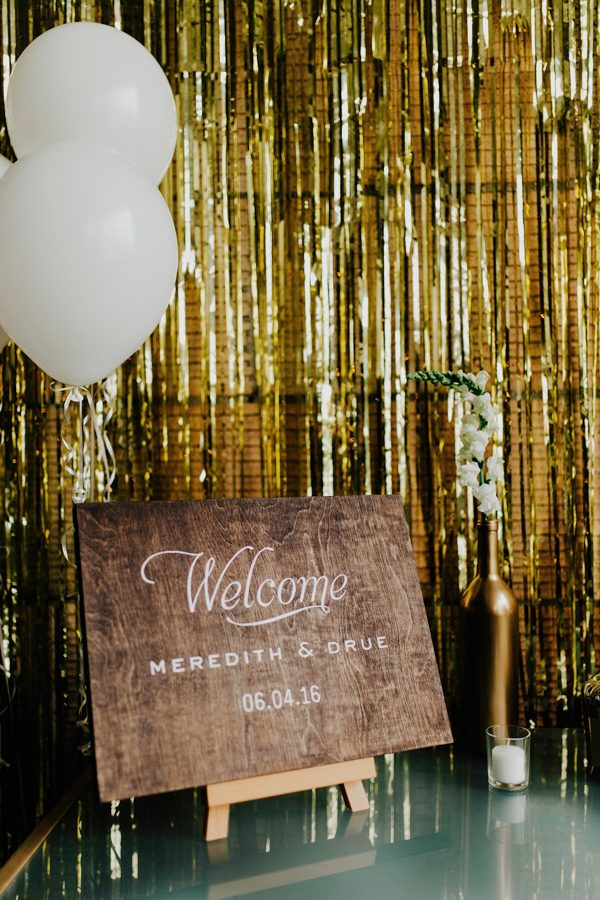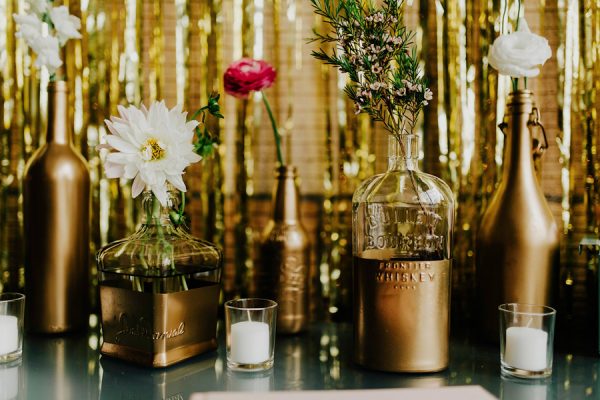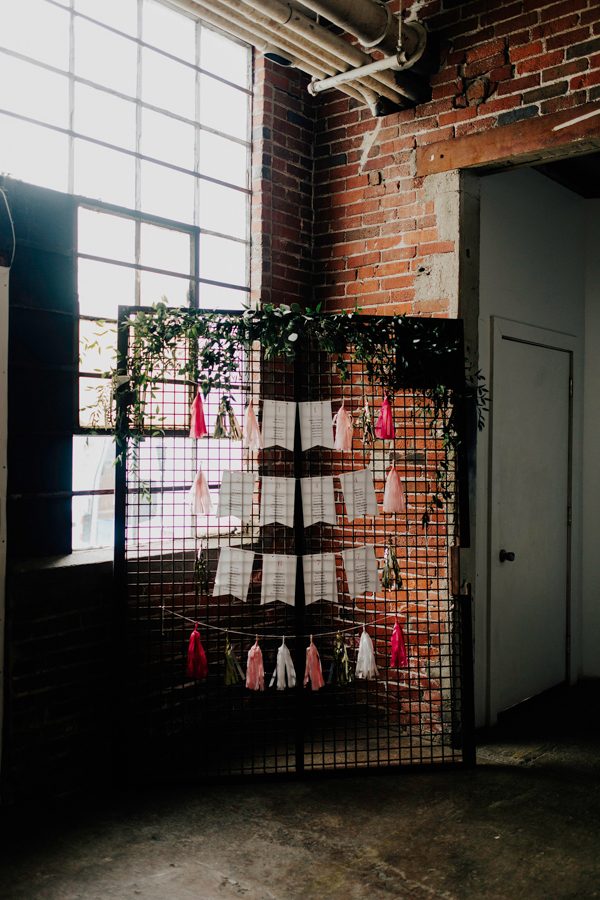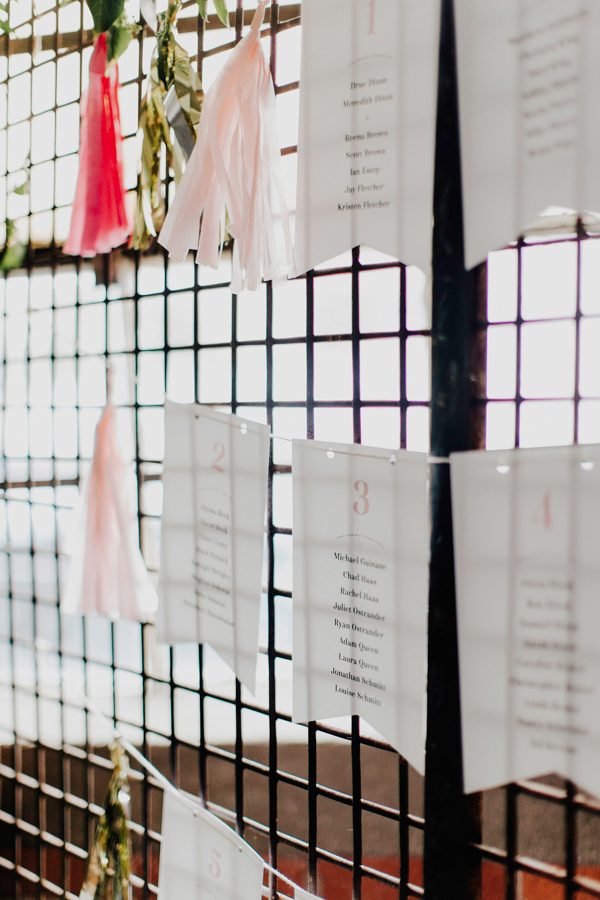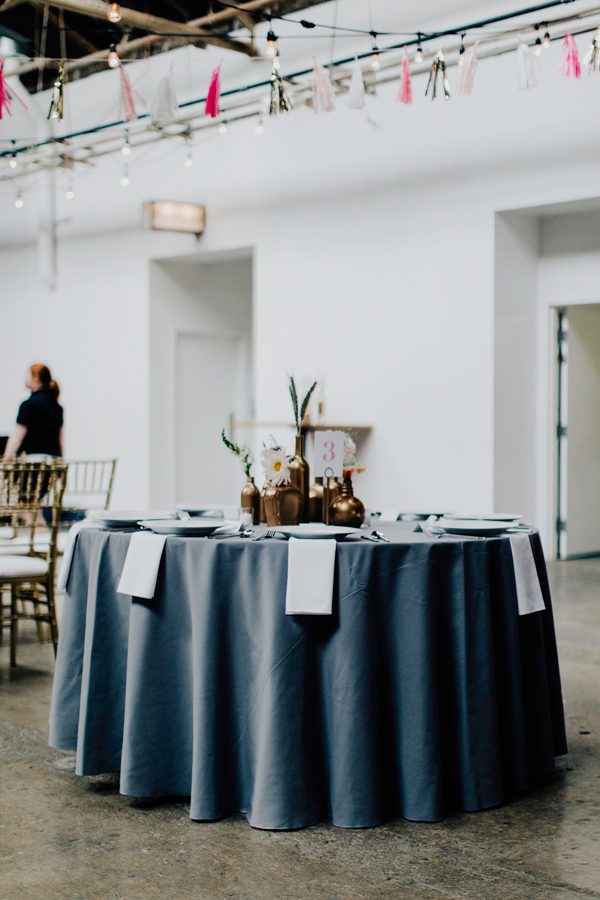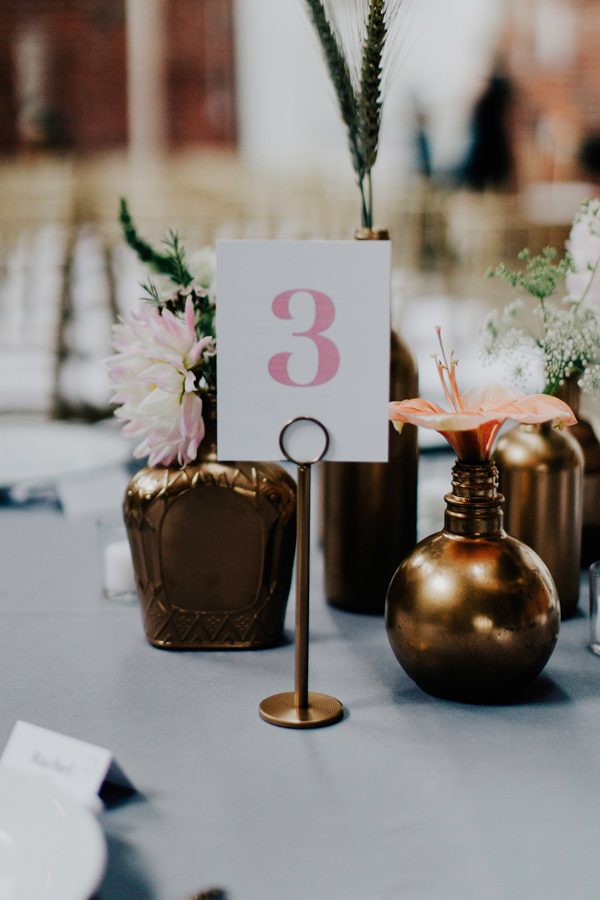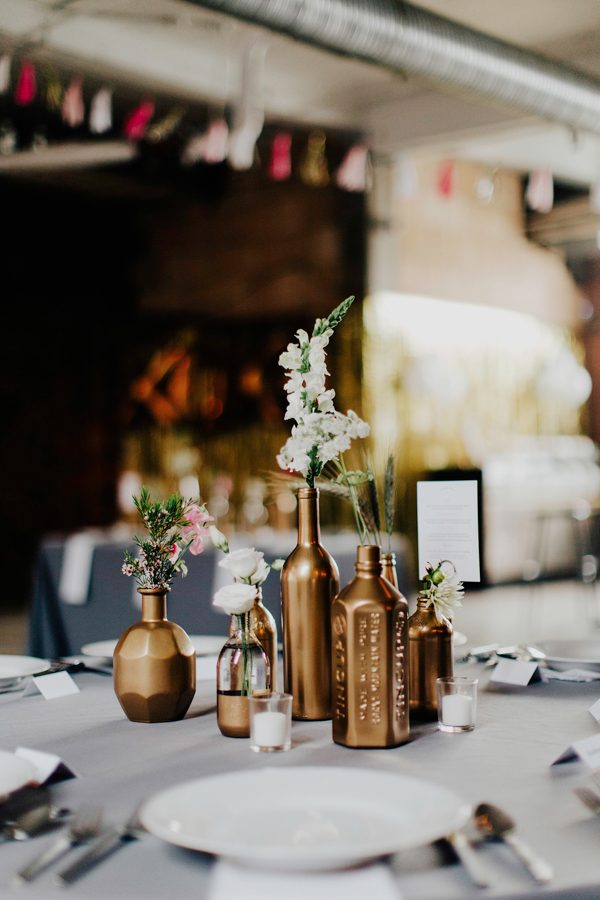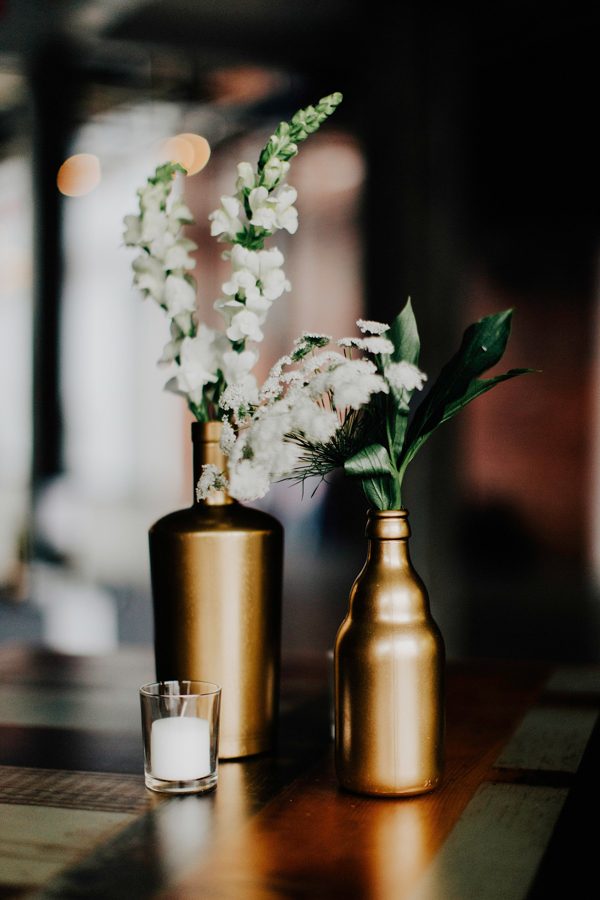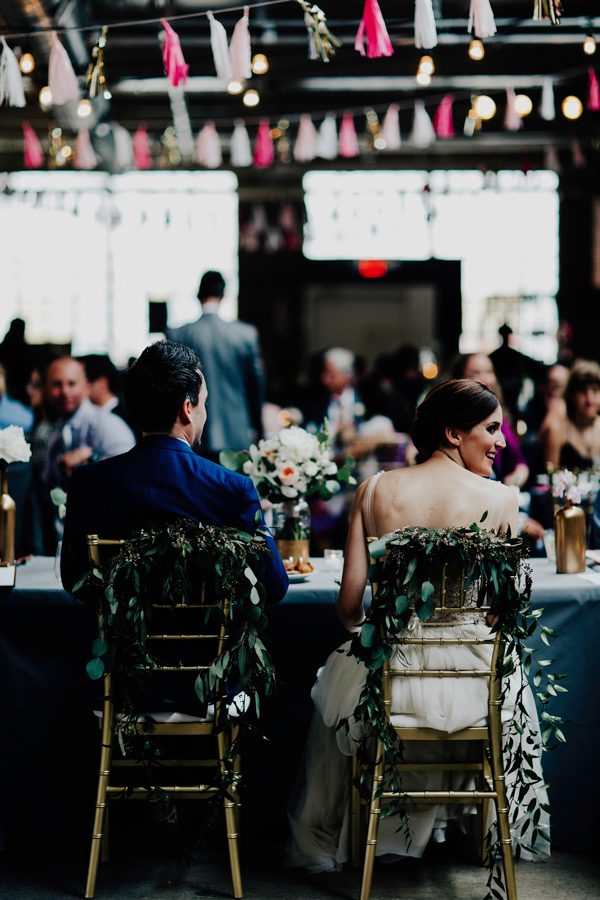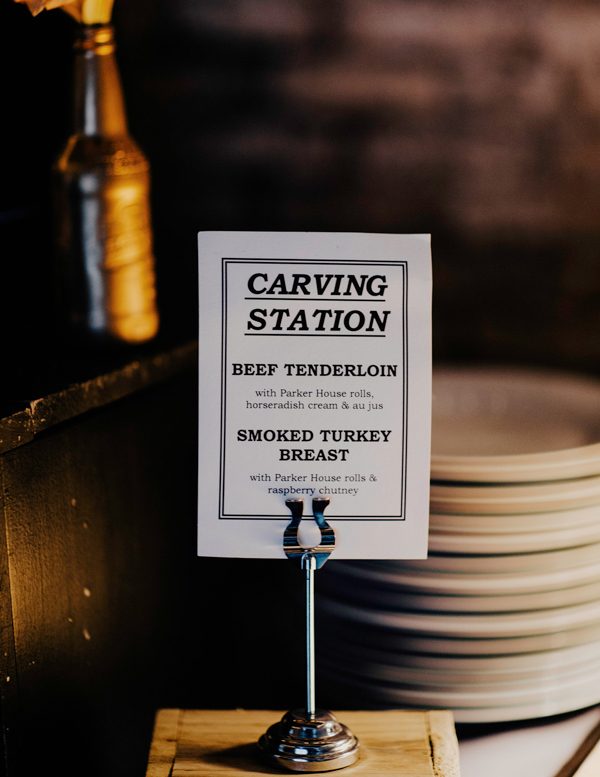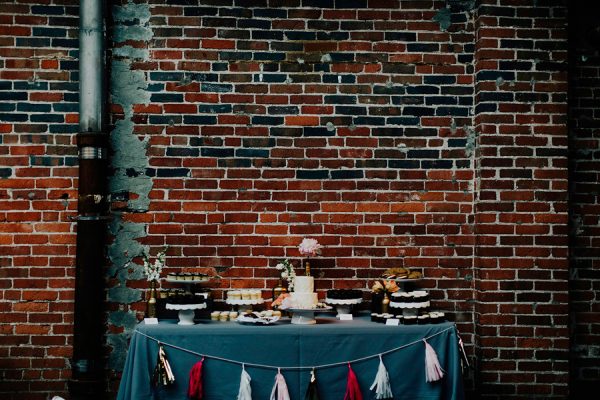 Congratulations to Meredith and Drue, and a huge thanks to Addison Jones Photography for sharing this wedding with us. Love this wedding's romantic yet industrial style? Then you've got to see this dreamy wedding at The Metropolitan Building that's filled with romantic eye candy!