Elena and Gus treated their guests to a once-in-a-lifetime experience with a 5 day wedding celebration in Argos, Greece. From enjoying delicious Greek cuisine, splashing in the sapphire blue sea, and experiencing cultural traditions including some seriously impressive dancing; their loved ones experienced a true Greek wedding full of grand emotion and beauty. Destination wedding photographer Adam Alex spent days with the couple and their guests and captured these intimate and romantic photos…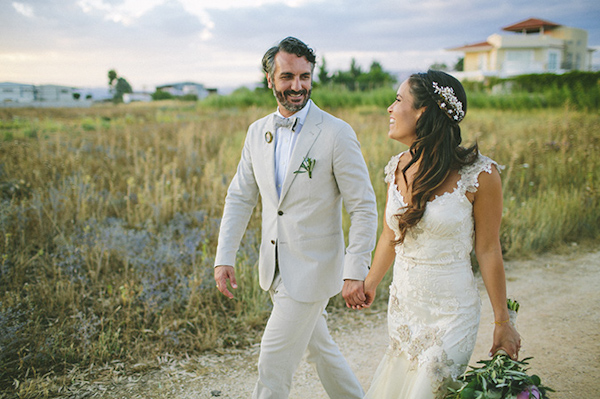 The Couple: Gus and Elena
The Wedding: 6.30.13 – Agamemnon Palace, Mycenae, Greece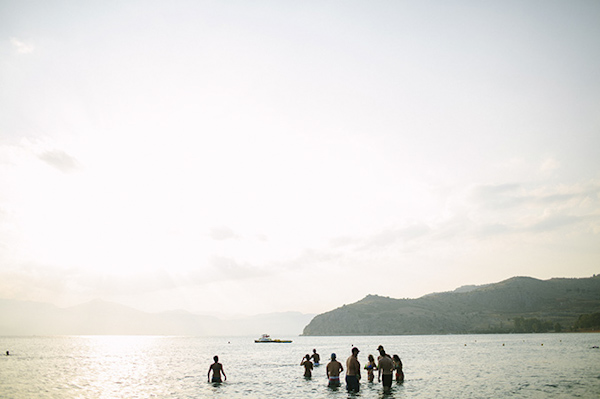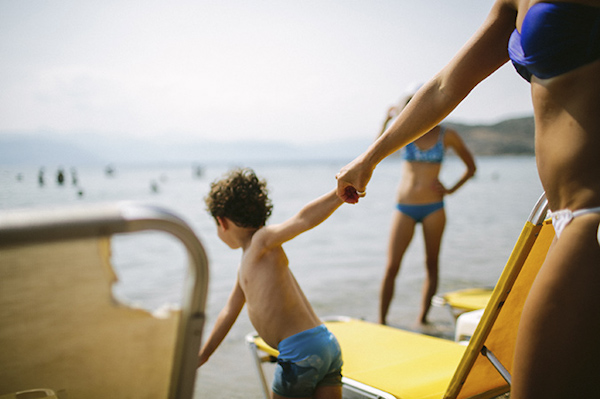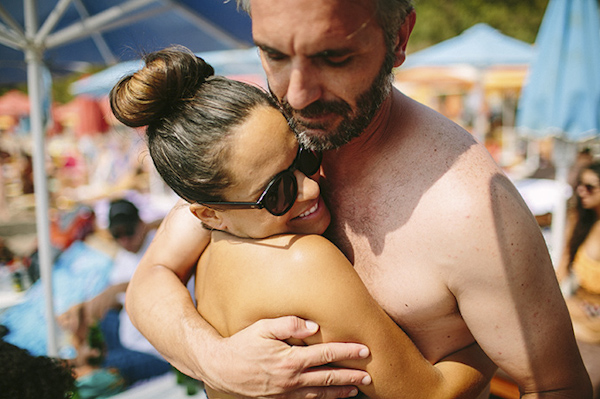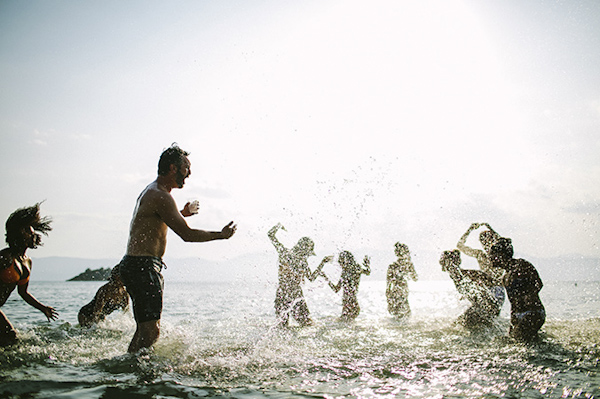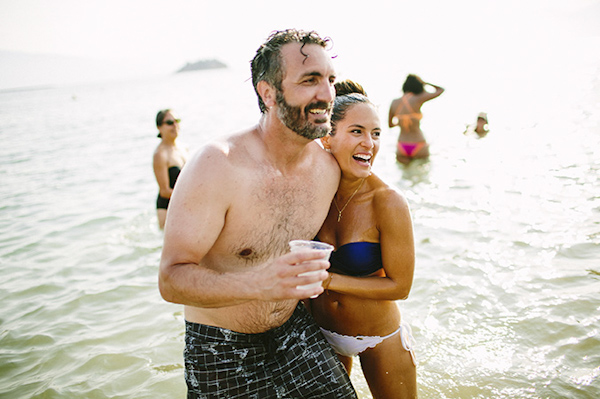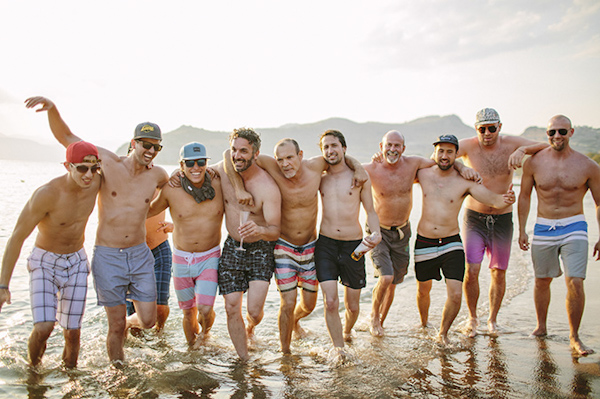 The Goals: Our wedding was a destination wedding. The celebration took place over the course of five days, and our main priorities were to make sure our family and friends were well entertained, and that they had plenty to eat! Our wedding location was special in that it was held in the birthplace of Gus' Father. Argos, Greece dates back 7,000 years and is an ancient agricultural and farming community that sits on the Mediterranean coast. Since he was a child, Gus' childhood summers were spent here, so it was important for us to give our traveling guests an authentic Greek experience encompassing Greek food, music, spirits, beaches, farm life and authentic Greek wedding customs. We wanted to take them to places and show them things that Gus grew up seeing and doing!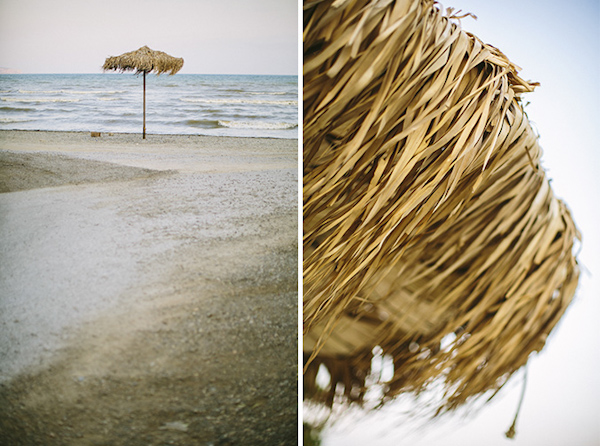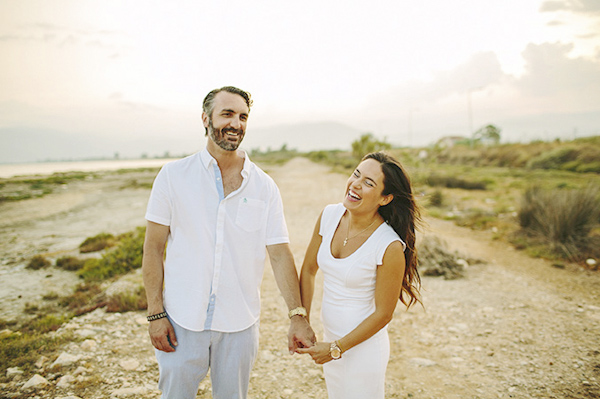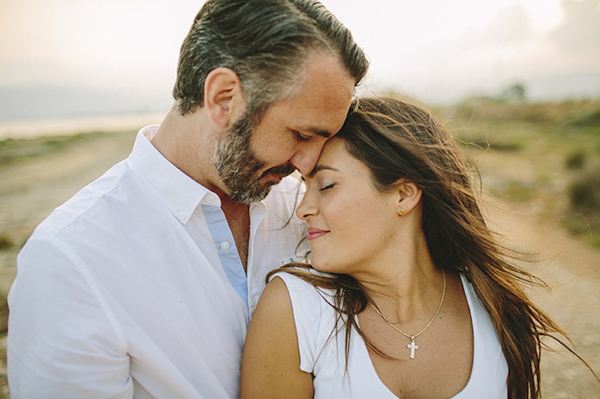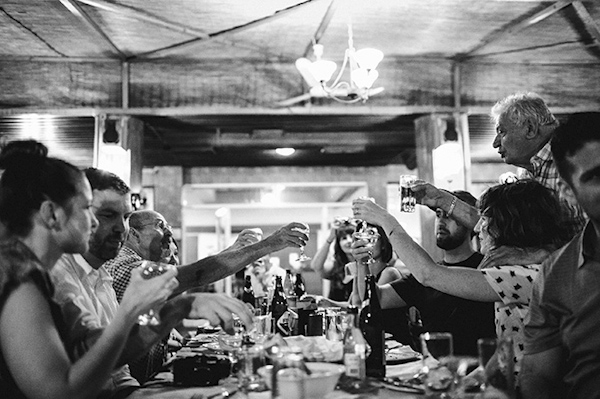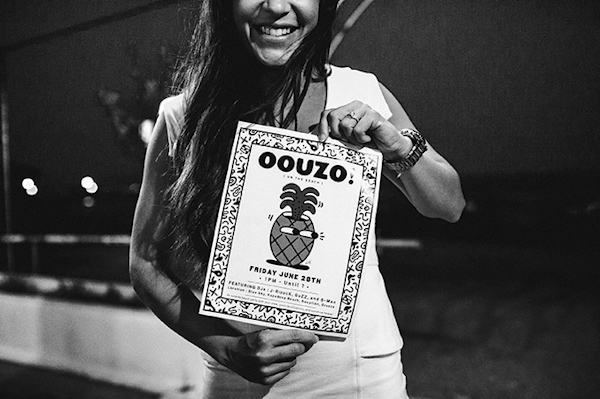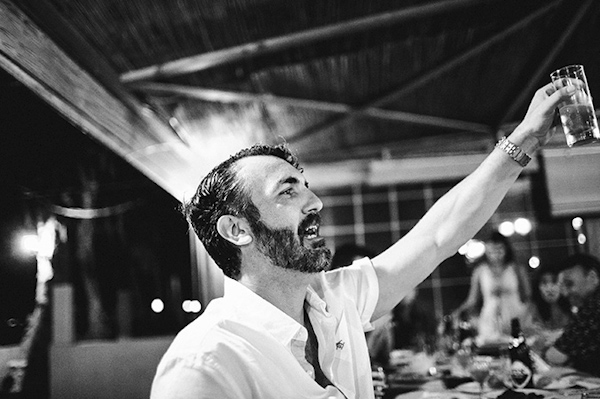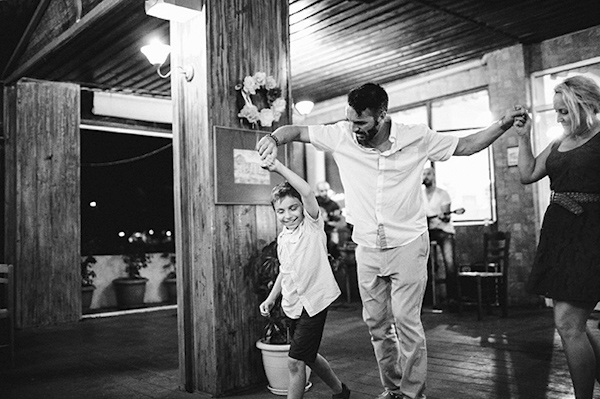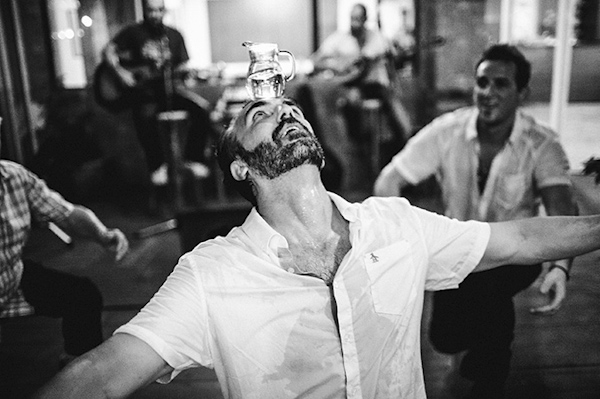 The Design: We wanted to offer family and friends an atmosphere that was both warm and inviting. We wanted the mood to reflect our personal taste while also allowing for traditional Greek wedding customs. We didn't want anything to look forced! Our overall vision was to create an ethereal, vintage, and romantic feel that draws from the natural resources of the Argolida region. Therefore, our flowers, cake, favors, etc. were a reflection of the Greek landscape. We wanted our flowers: eucalyptus, thistle, lavender, rosemary, olive branches, peonies to look like they could be picked from the fields; We used burlap and vintage lace as simple decor; parasol umbrellas and sandalwood fans added to the vintage flair; our honey was made by a local vendor in the Xorio (Village); our cake and desserts used organic ingredients and were made by a local baker; and other decor and details were handmade by us to add to the intimacy of the event.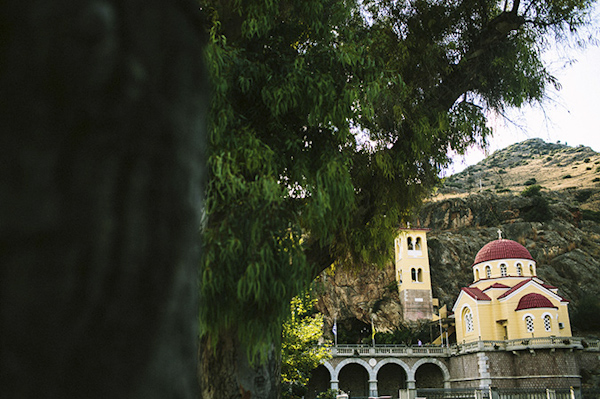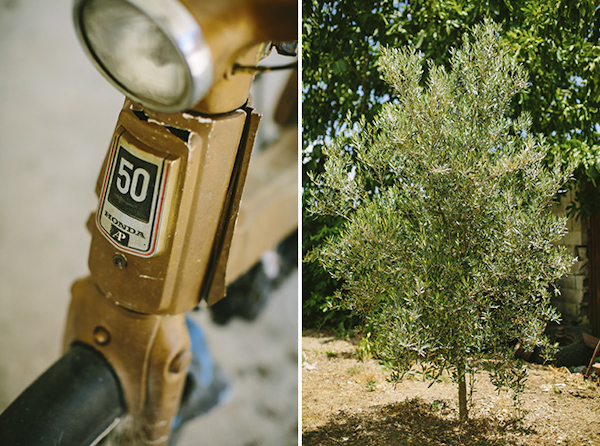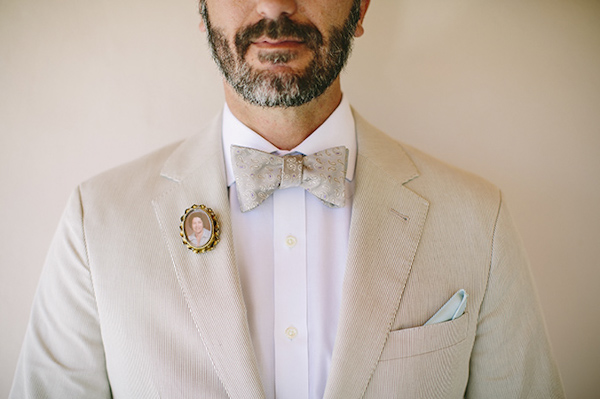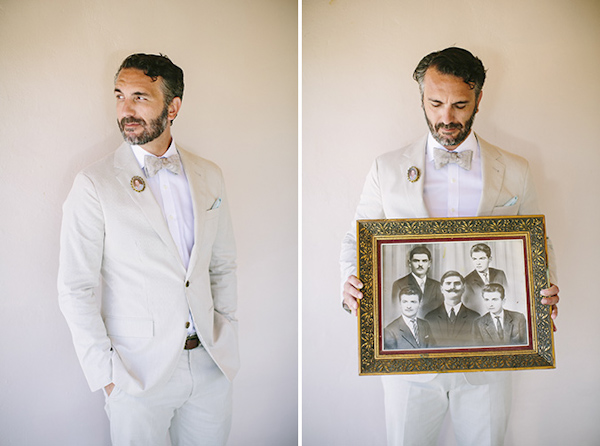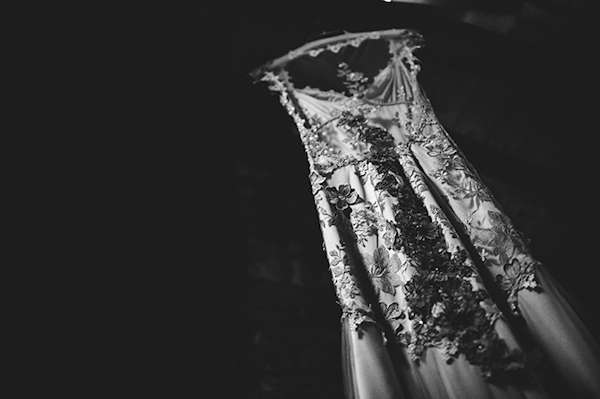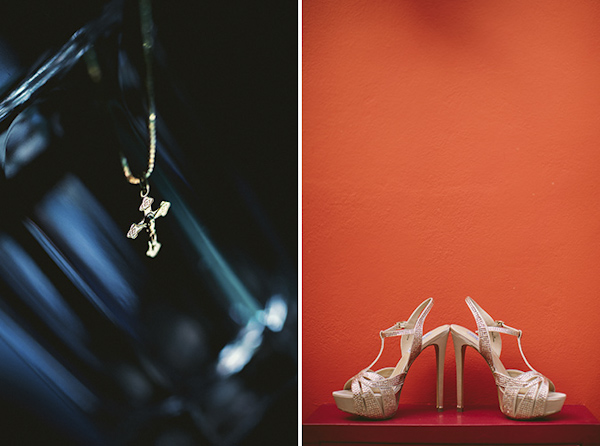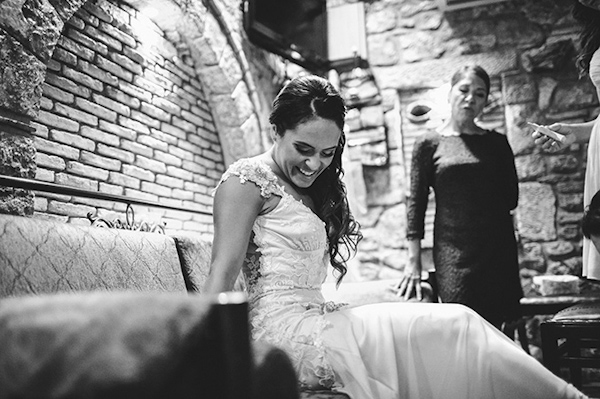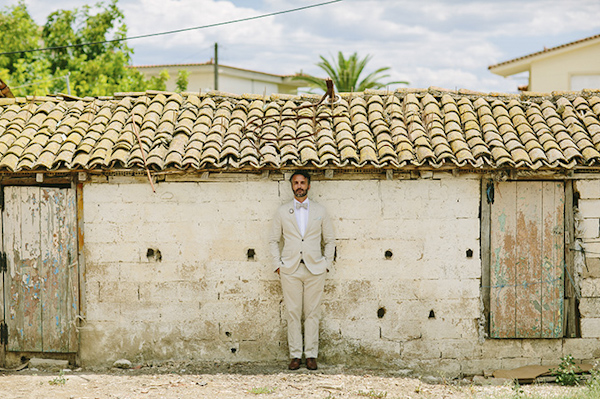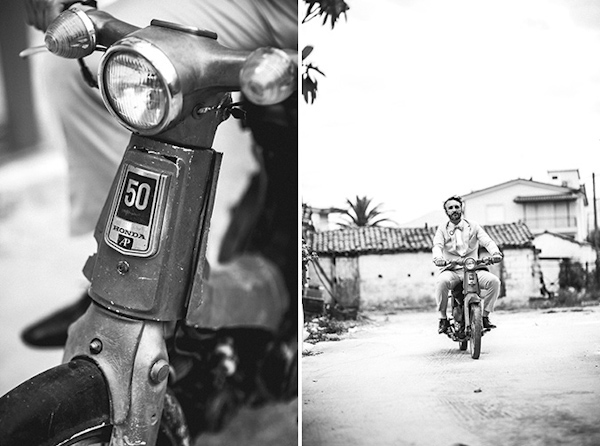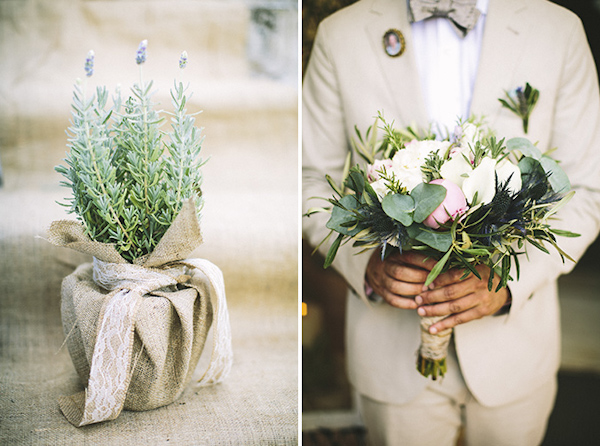 The Moments: Seeing each other for the first time on our wedding day, was by far one of the most memorable moments. I'm not Greek, but my husband is full Greek. One thing that attracted me most to him was his passion and love for his culture, so adopting his religion and being married in a Traditional Greek ceremony in front of his relatives was very emotional and beautiful. Our church, a 7,000 year old cave church built out of the side of ancient rocks over the Erasinos River, it is a breathtaking sight. Greek Weddings are unique in that the Bride's family creates a procession lead by Greek musicians, and they walk the Bride-to-be to the Church to join her soon-to-be Husband. The Groom stands outside the Church with his family crowded around him and they await her arrival; it makes for a very romantic and emotional scene! The energy and love that surrounded me that day, and having those I love most next to me on my wedding day made me the luckiest woman alive!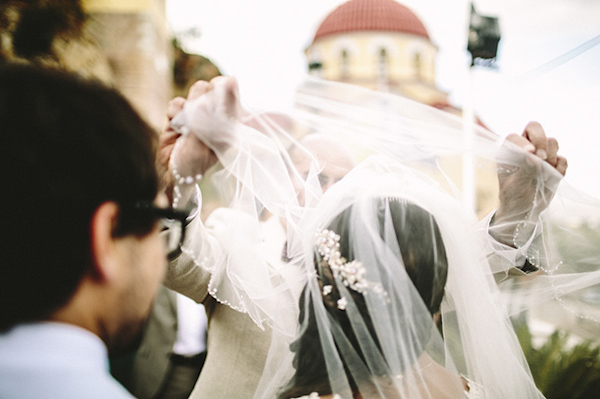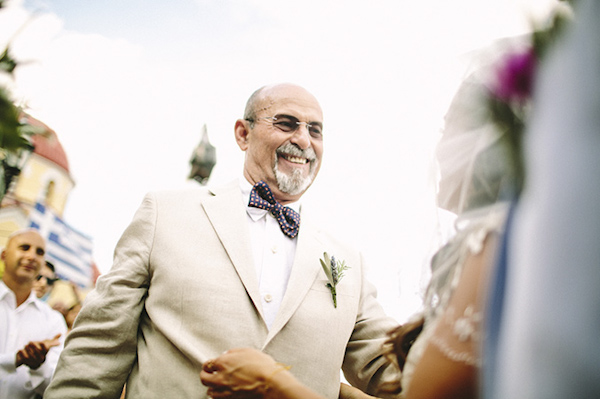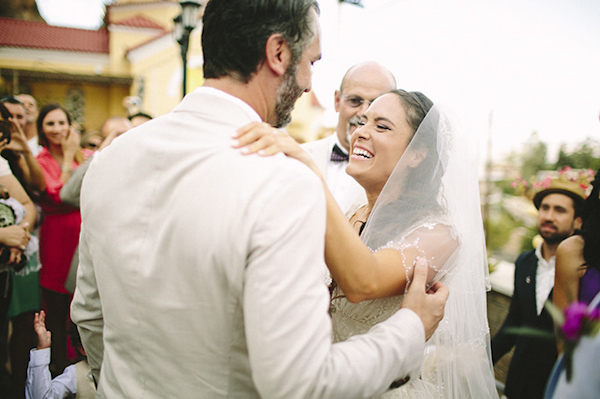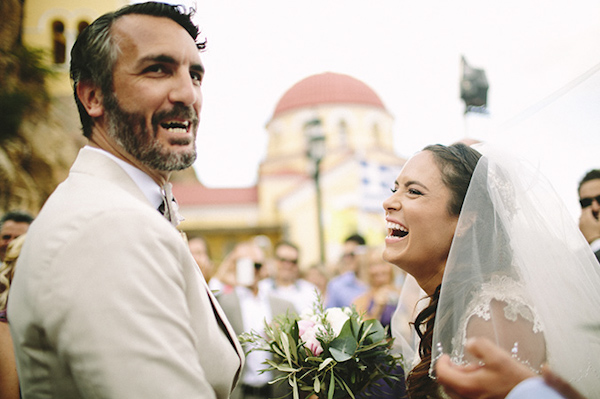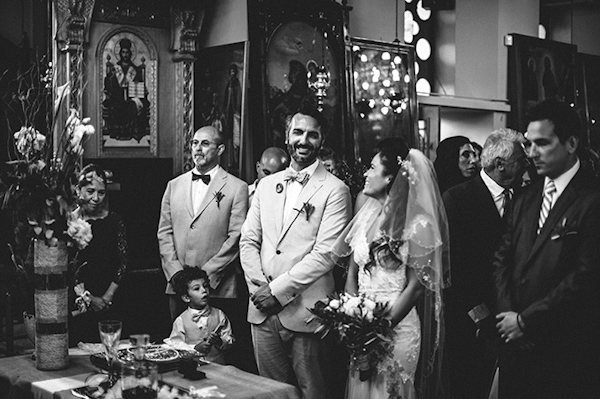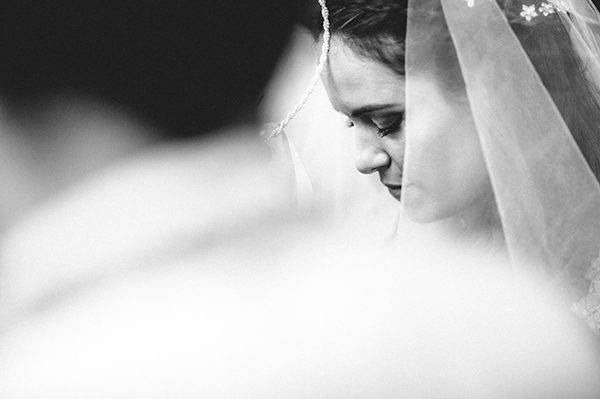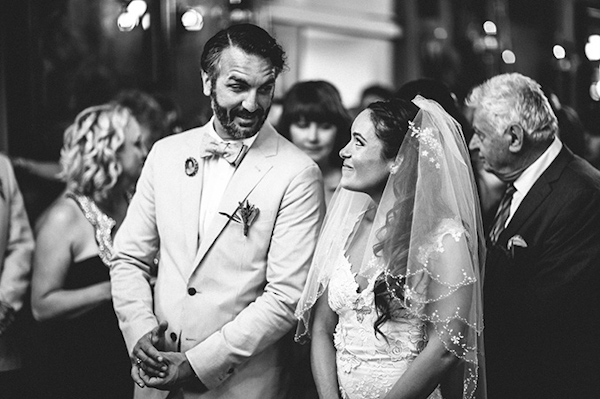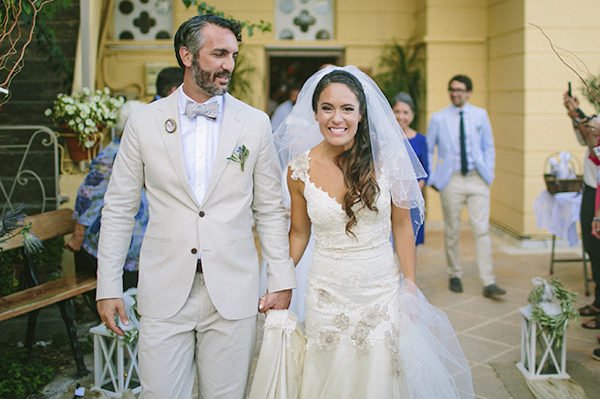 The Photographer: When researching potential photographers, we knew we wanted a photographer that was confident, creative and comfortable enough to take risks and be inventive when capturing our special day. Going off of our overall vision, which was to create an inviting and warm atmosphere that naturally flowed, we wanted a photographer that fit with this mood. A photographer that photo by photo created a story of the event. We wanted our photos to be not merely a collection of forced smiles and staged family photos, but we wanted to be able to look at the photos and hear laughter, recall smells, and remember conversations that were had. From our first conversation with Adam, we knew he was a perfect fit. He's sincere, honest and compassionate, which is reflected in his images. He is confident and has a refreshing sense of camera style unlike any we had seen. We were instant friends – laughing, collaborating freely and collectively, and establishing a close relationship. During our wedding activities, and the days Adam stayed and photographed us, he made connections and friendships with all of our friends and family. By the end of the trip when we had to say our goodbyes, it was like saying goodbye to a great friend!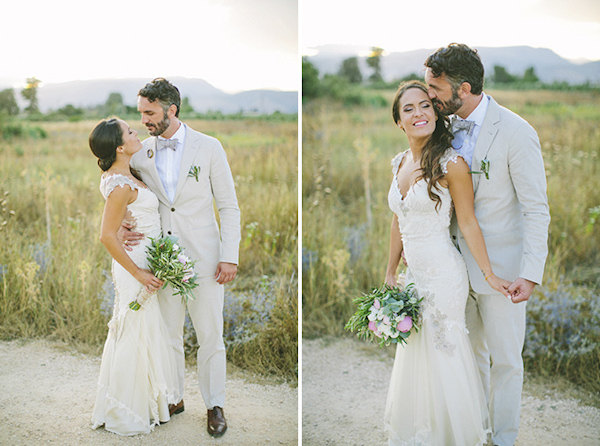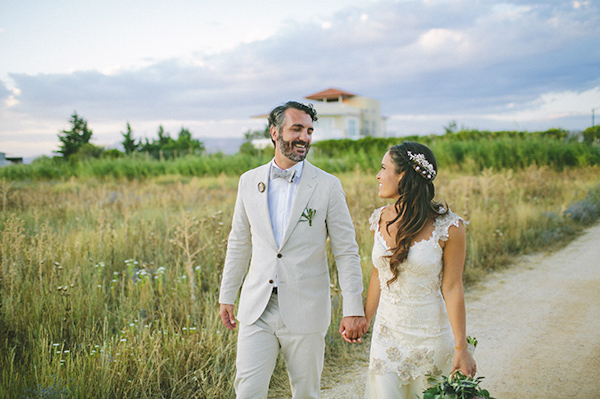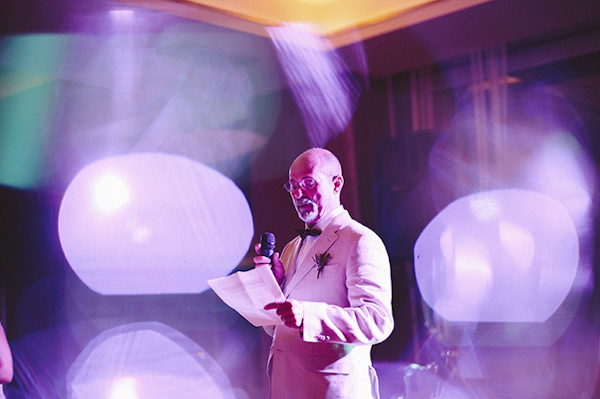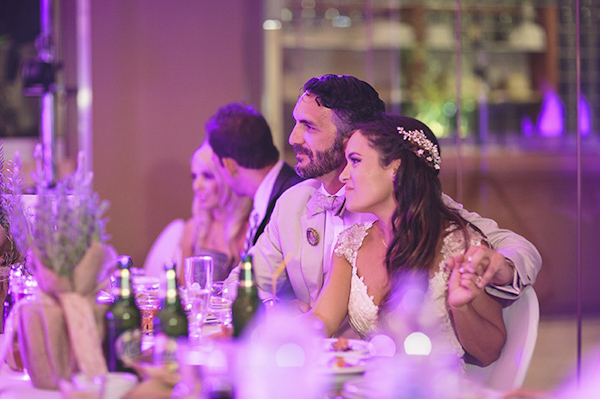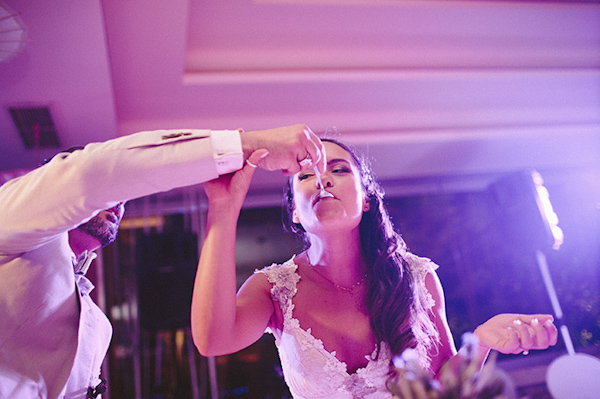 The Advice: Because Gus has a background in Event Planning, we had an organizational advantage. I think our biggest success was my husband (he speaks Greek) and I (do not speak Greek) working together as a team to plan and orchestrate the trip itinerary and wedding while still enjoying the journey. Patience and Love is key!
Our advice is simple, enjoy every step of the process, no matter how stressful things get. Make sure to make your event uniquely yours, but the day of the wedding be sure to live in the moment because it goes by FAST!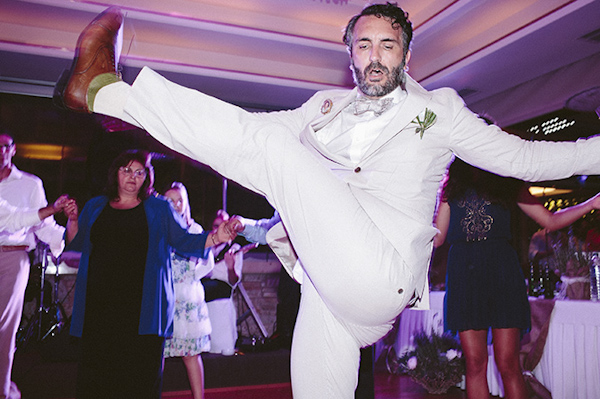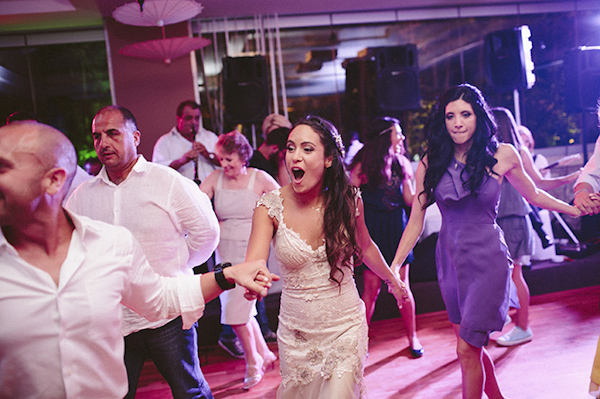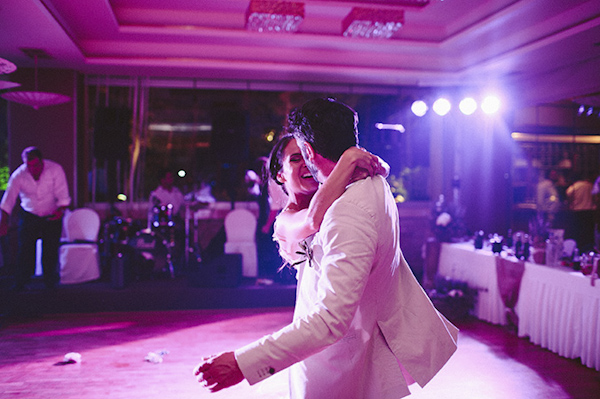 Elena and Gus, your destination wedding in Greece was phenomenal and we wish you all the best!
The Wedding Team:
Photographer: Adam Alex
Ceremony Venue: Church of Zoodochos Pigi, Kefalari, Greece
Reception Location: Agamemnon Palace, Mycenae, Greece
Videographer/Film Maker: Panagiotis Athanasopoulos
Invitation Designer: Cartoules Press
Catering: Agamemnon Palace
Cake: Sweet Cookies
Wedding Dress: Claire Pettibone
Bridal Accessories: Hair Accessory – Amanda Judge, Shoes – Steve Madden
Bridesmaids' Apparel & Accessories: Dresses – BCBG and J. Crew, Hair Accessories – Claire Pettibone
Groom's Apparel & Accessories: Bowtie – Ted Baker, Shirt – Proper Cloth, Suit – Club Monaco
Groomsmen's Apparel & Accessories: J. Crew
Hair: Ioanna Paraskevopoulou
Make-up: Ioanna Aggelakou
DJ: Charly Fox
Live Music: Kostas Kokorris
Dance Instruction: Years of Greek Dance School
Favors: Handmade by bride and groom.
Rings: Dino Takos at Jewelry by Angelo
Poster Design: Steven Harrington