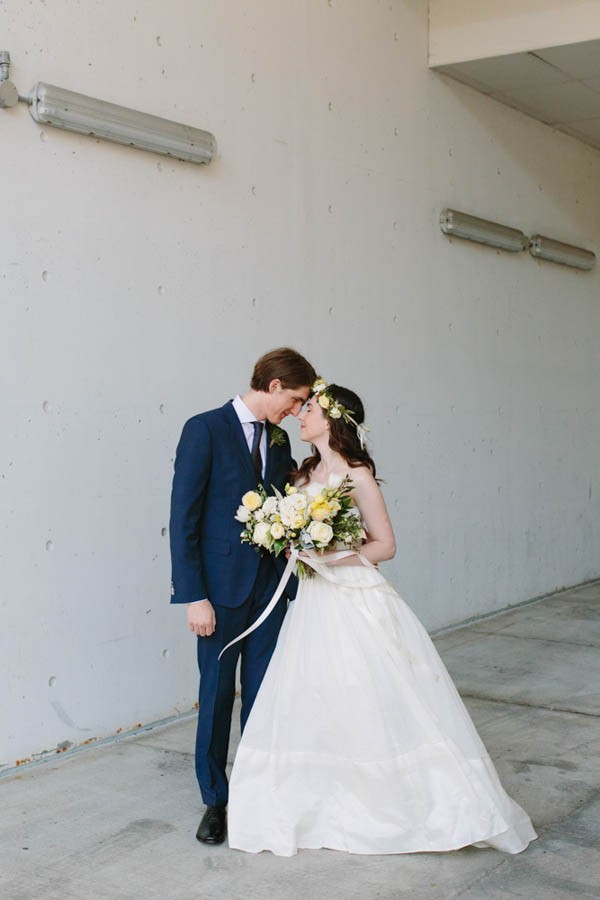 Handwritten vows, an intimate, standing room only ceremony, and a quick bus ride through downtown Toronto are just a few of the things that made Courtney and Demitri's Bellwoods Brewery wedding so special. Celine Kim Photography exquisitely captured the wedding day, especially the immense love in both the bride and groom have in their eyes when they see each other. We adore that even though Courtney and Demitri decided to keep things low-key for their big day, every inch of their celebration was thoughtful and beautiful.
The Couple:
Courtney and Demitri
The Wedding:
Bellwoods Brewery, Toronto, Ontario
The Inspiration:
Bellwoods Brewery is pure magic and we really wanted the space to speak for itself. We didn't do anything to decorate the place, save for some gorgeous arrangements from Coriander Girl. All of the poster prints are the Brewery's of their different kinds of beer! We couldn't dream of changing anything to the space, so we didn't.
In terms of fashion, we just wanted to feel ourselves. I actually ordered my dress online from J.Crew sight unseen, final sale, way back in March 2014. I'm pretty low-maintenance, definitely on the tomboy side of things, so keeping my hair and makeup as natural as possible, and not wearing heels, were the only things I cared about. Demitri definitely put more thought into his outfit than I did, but that's because he knew he would wear the suit again! I actually donated my dress to the Bride's Project in Toronto. All proceeds from their sales go to breast cancer research.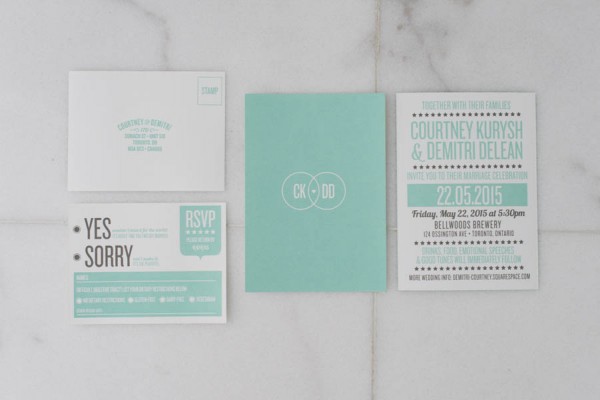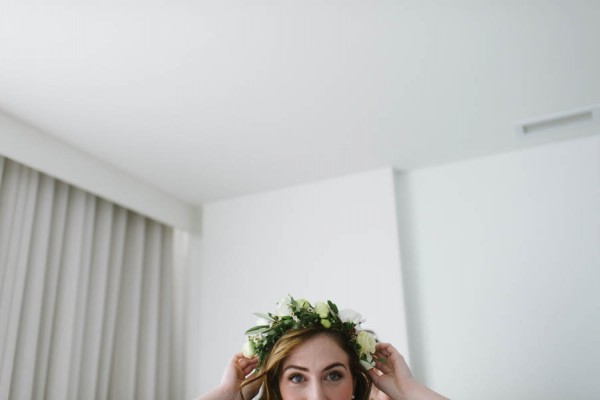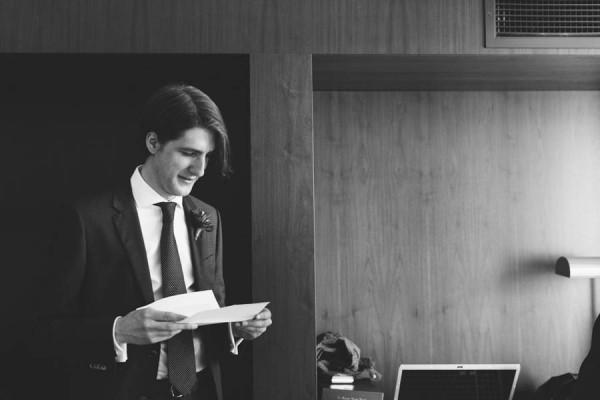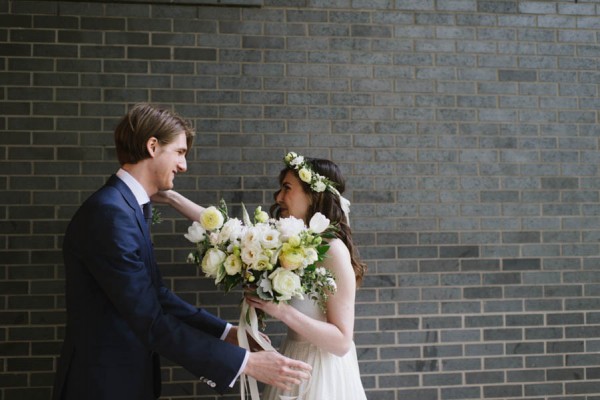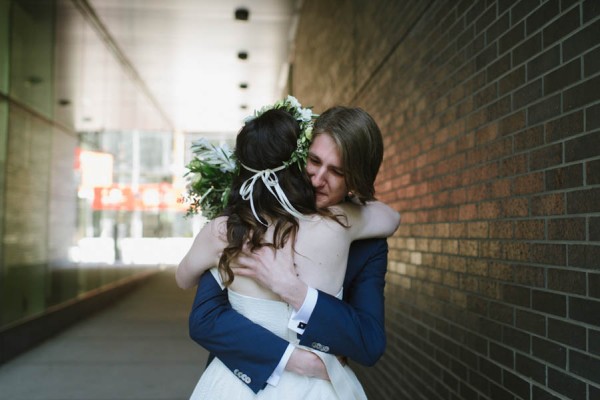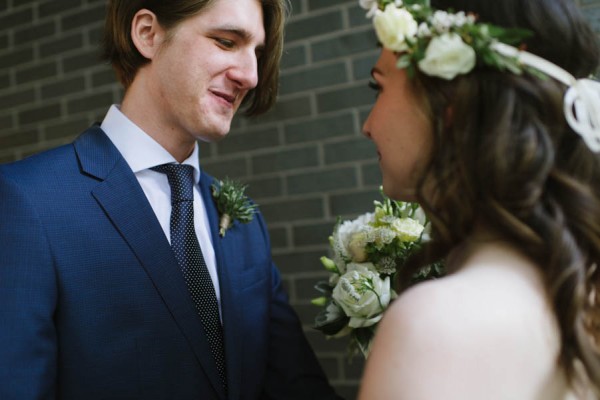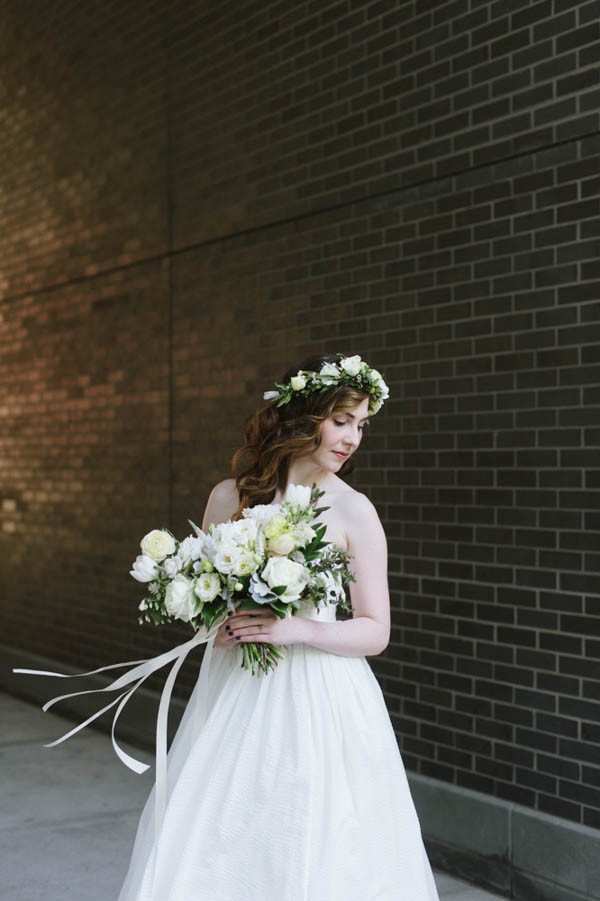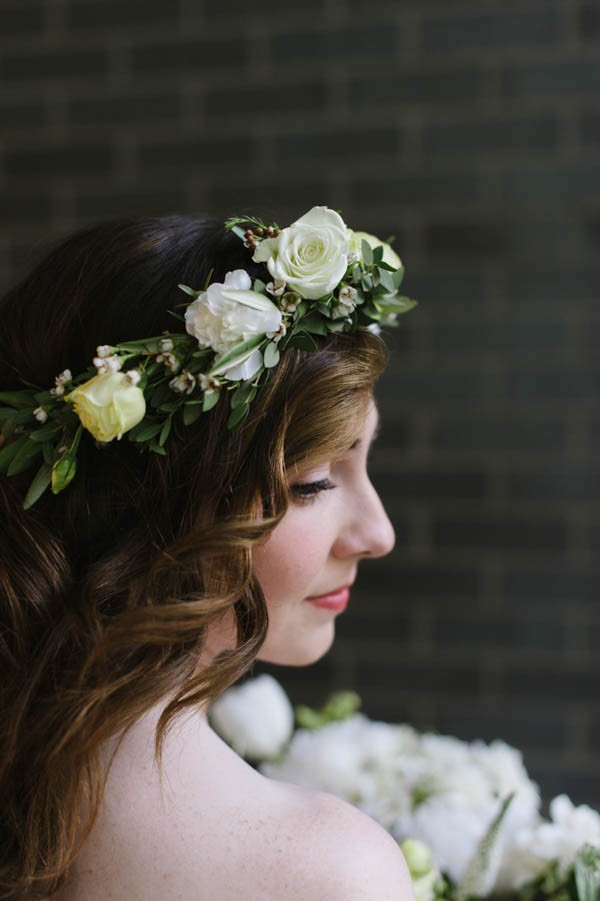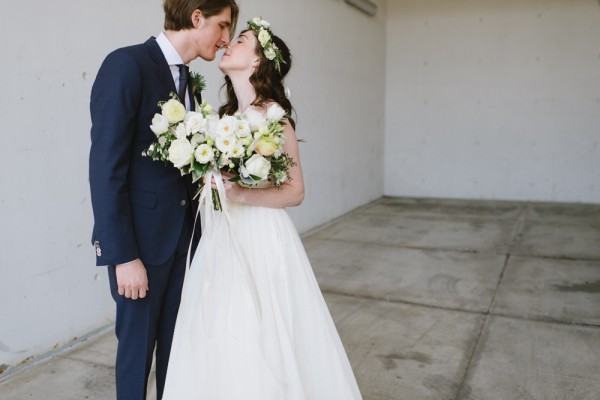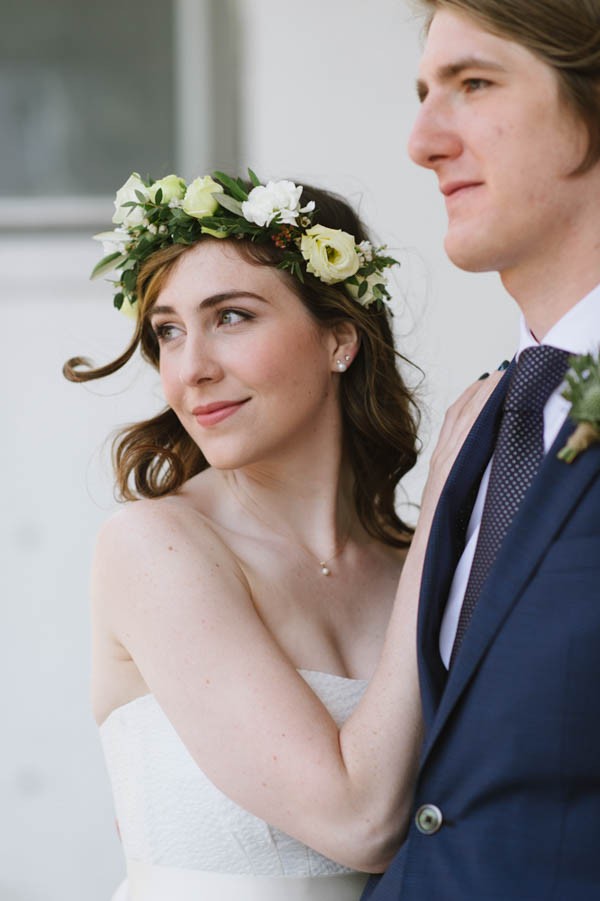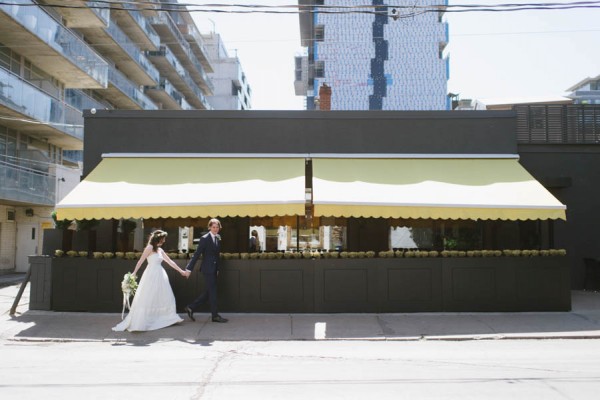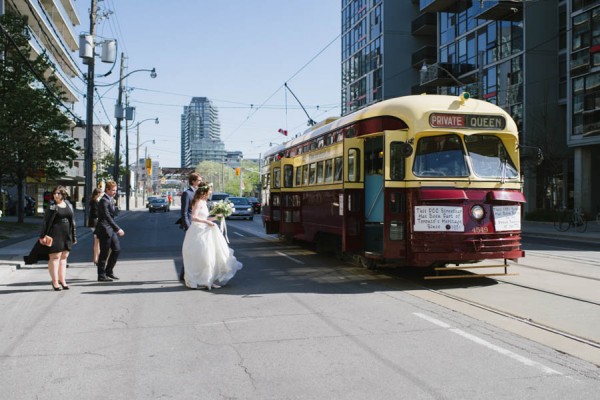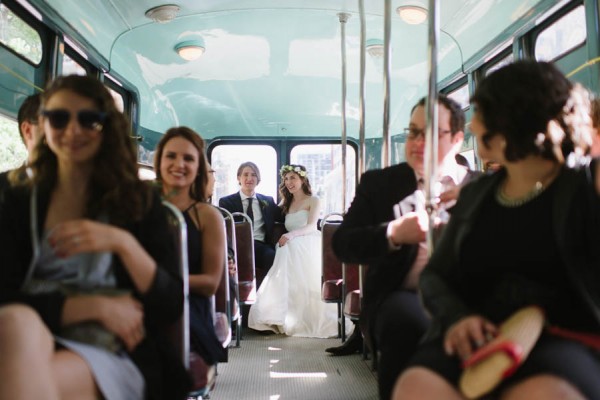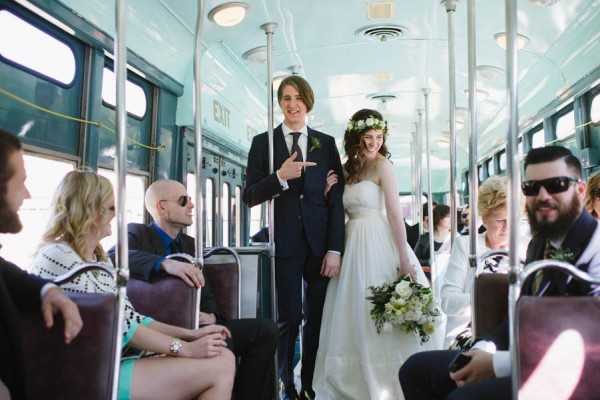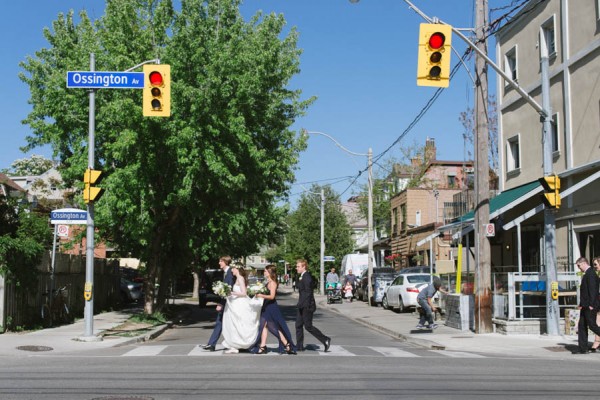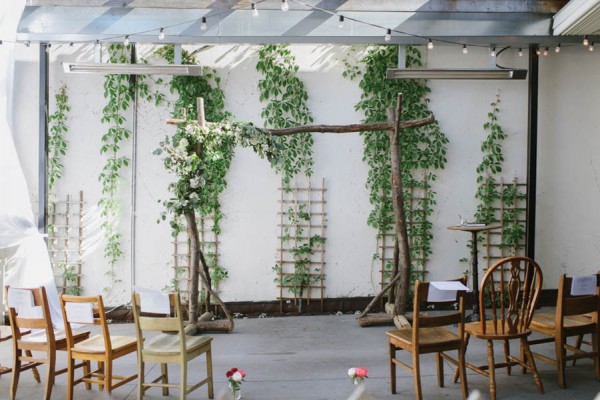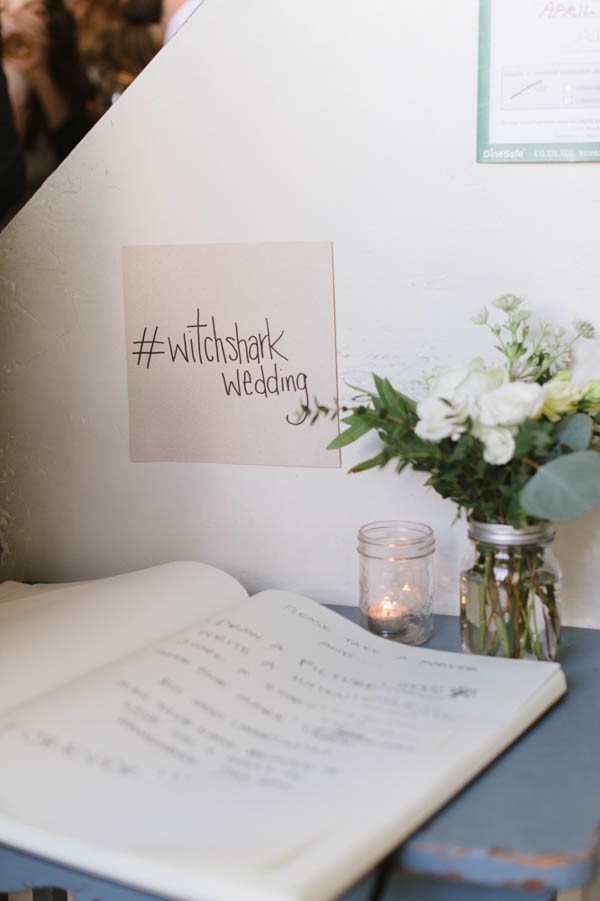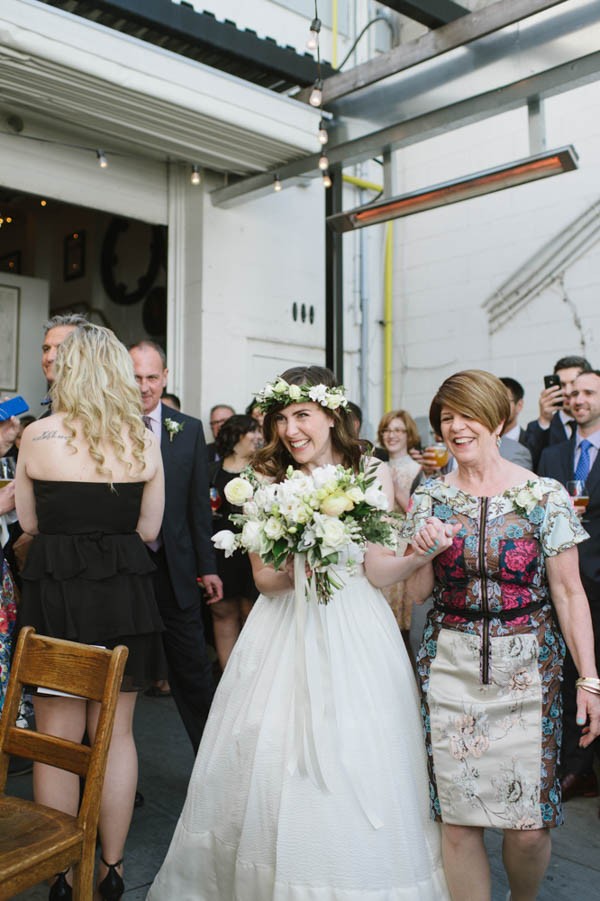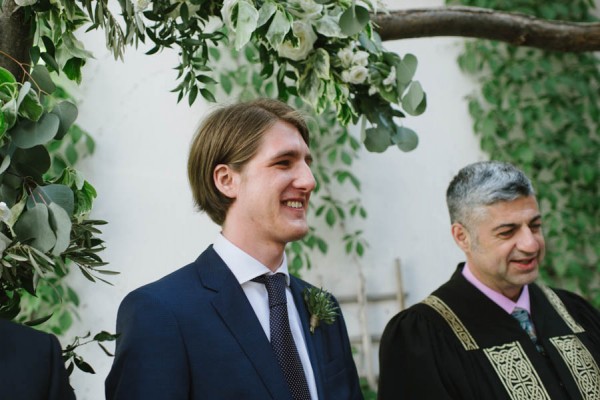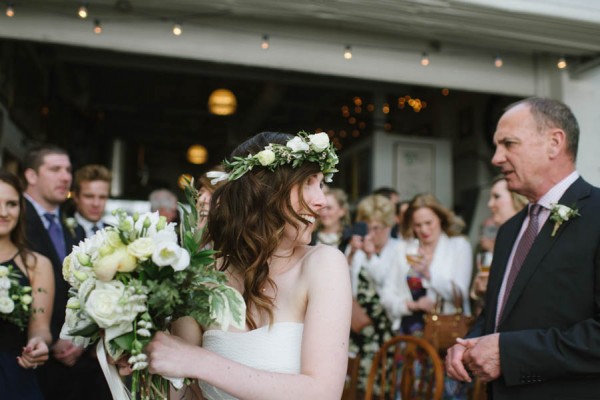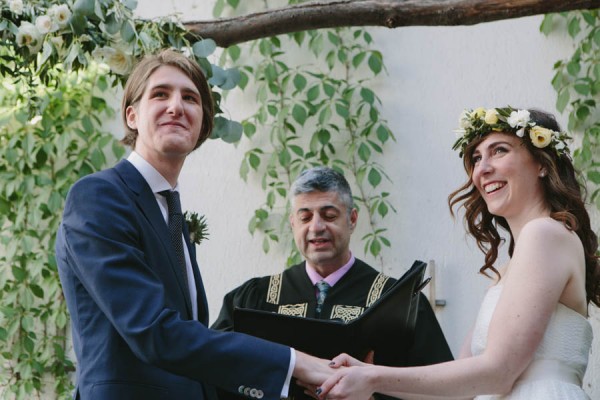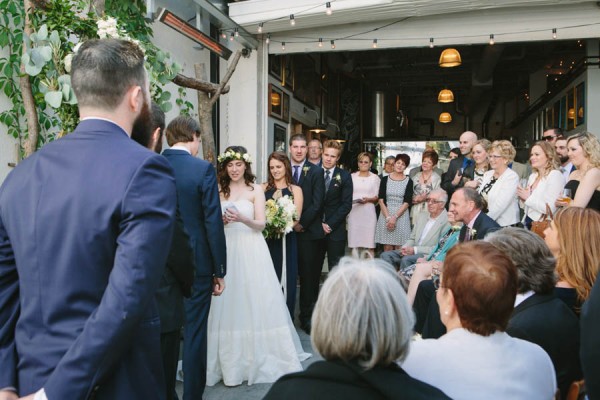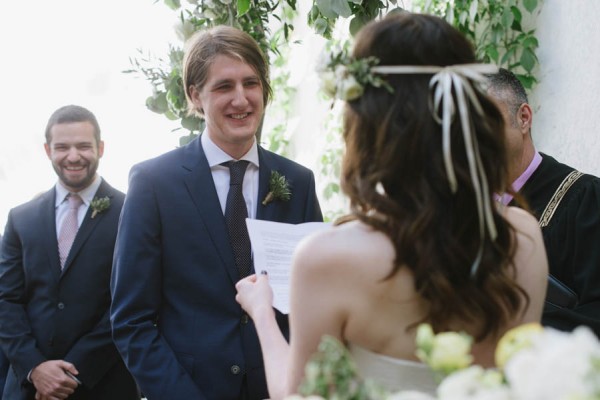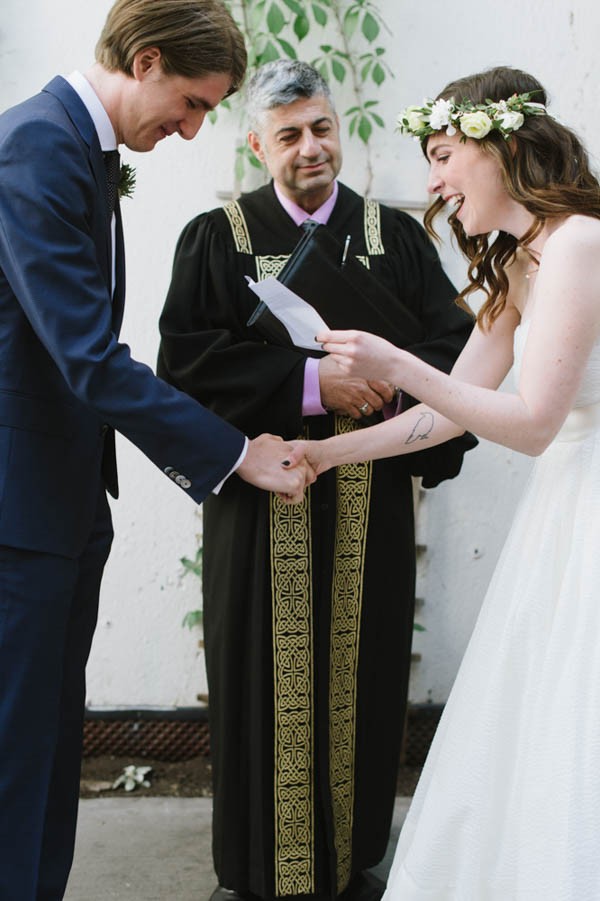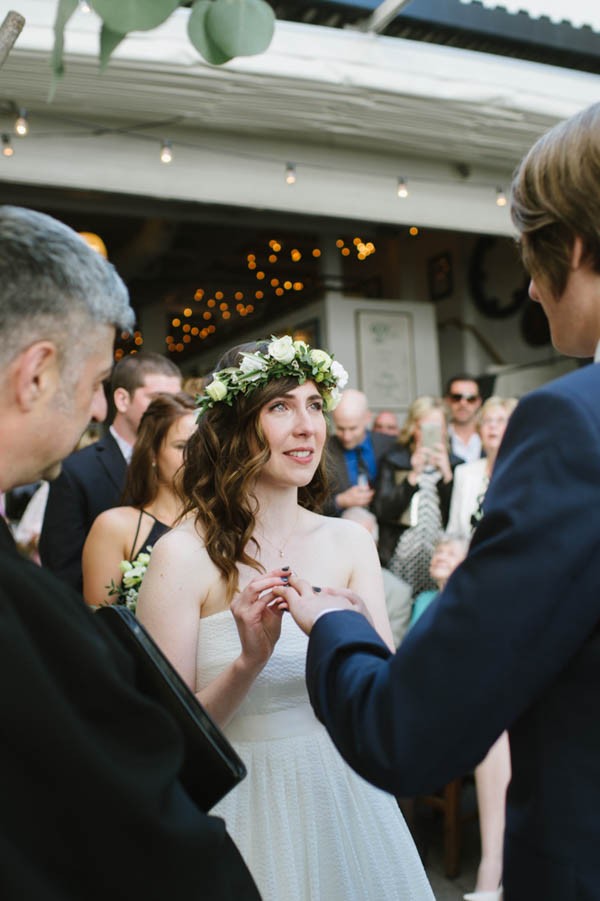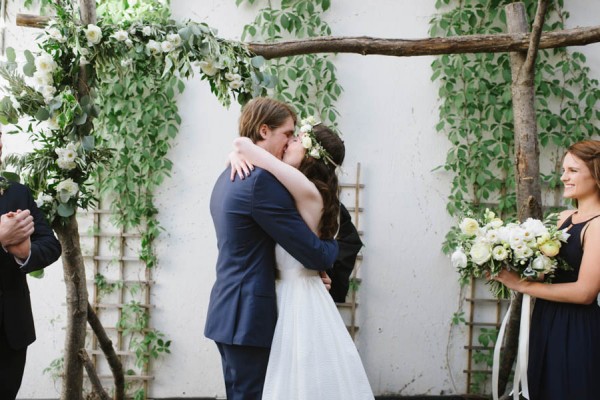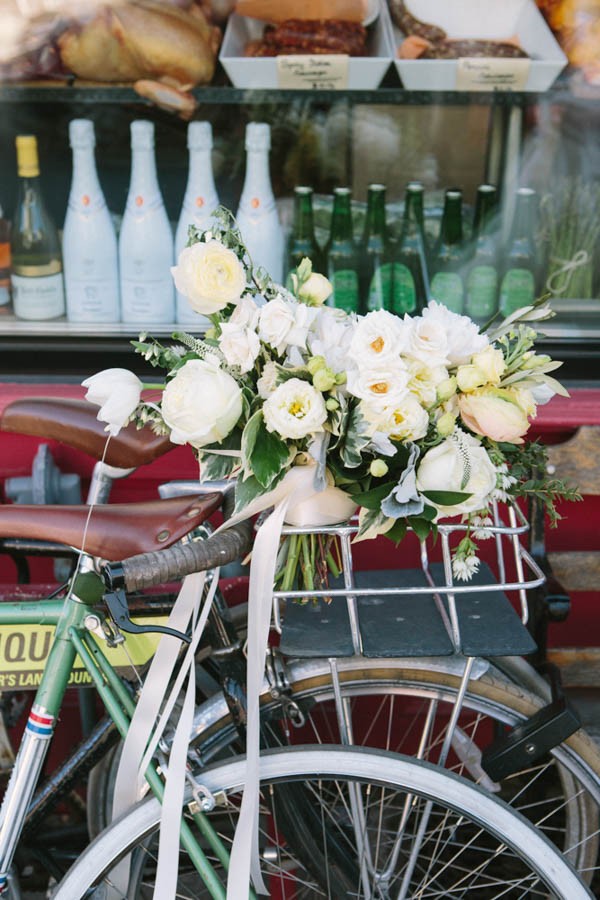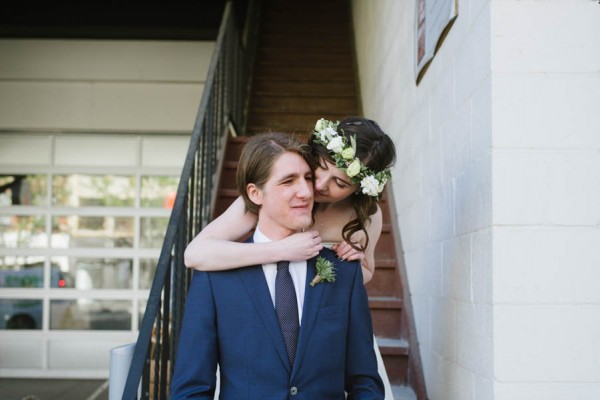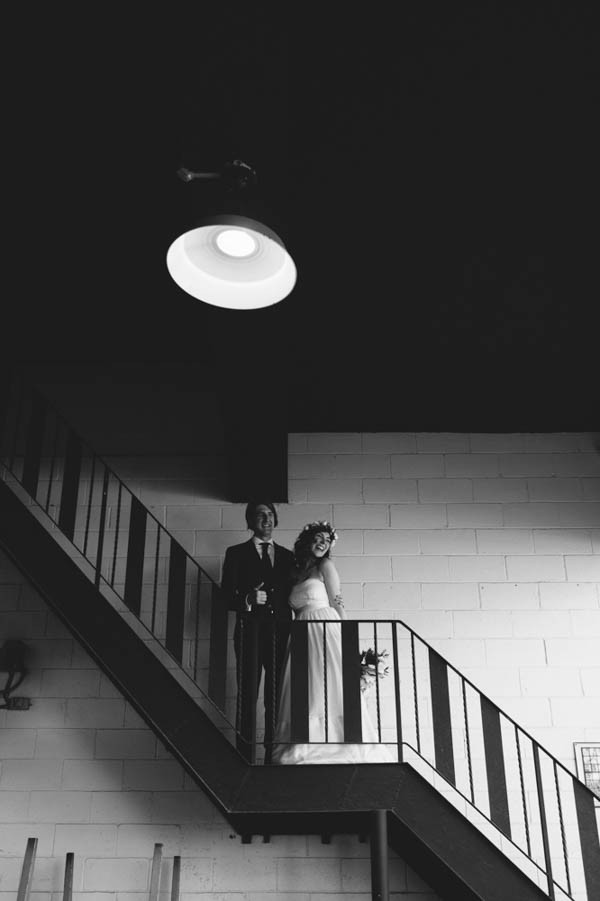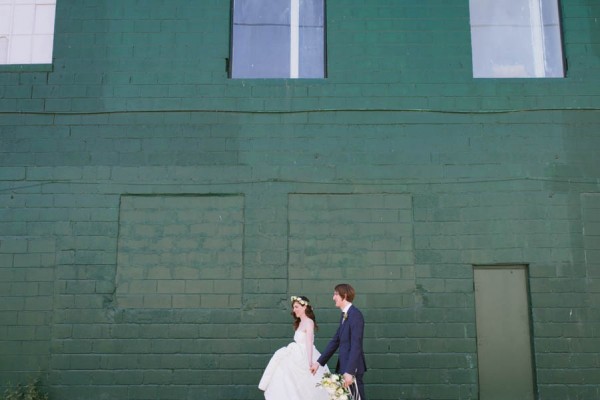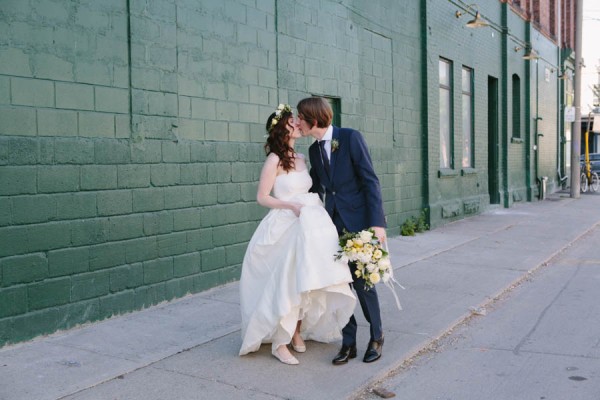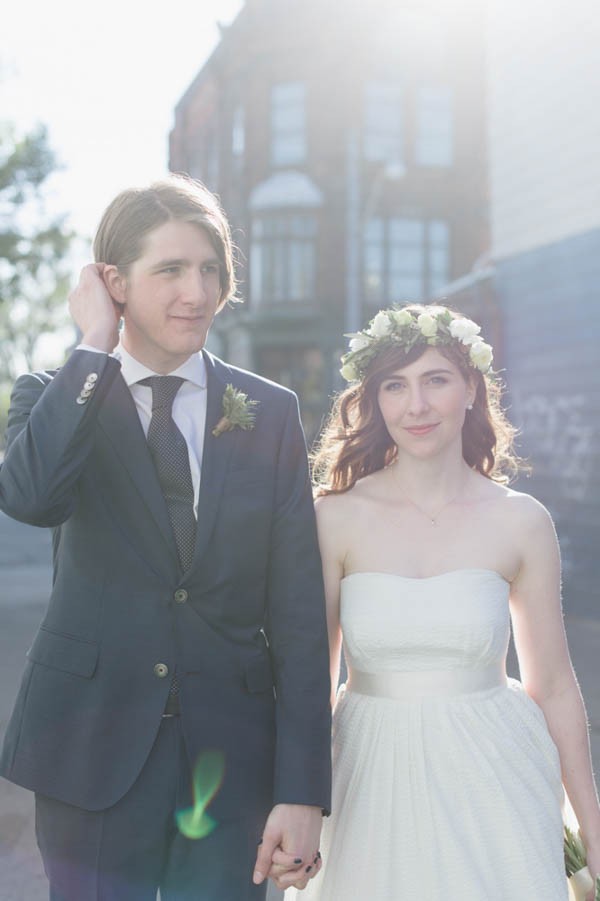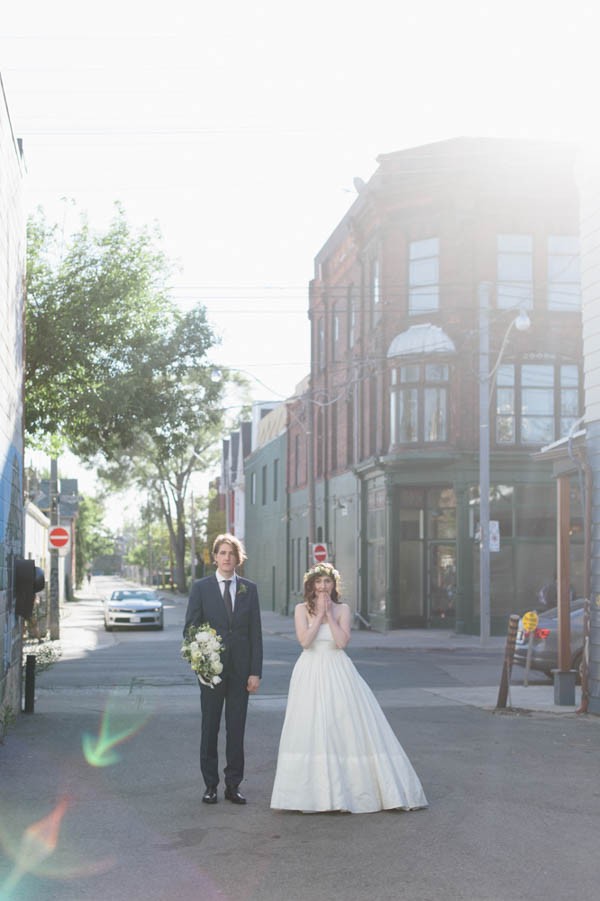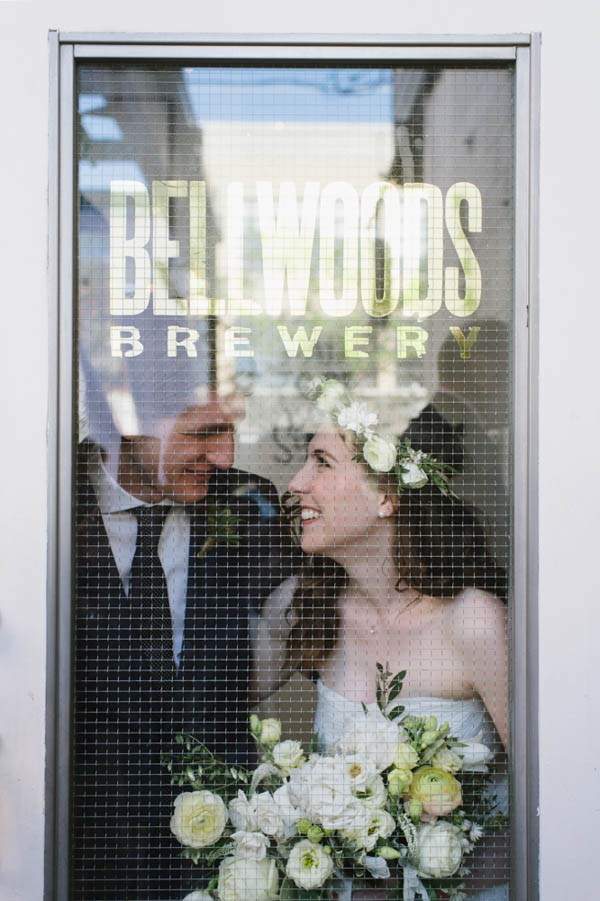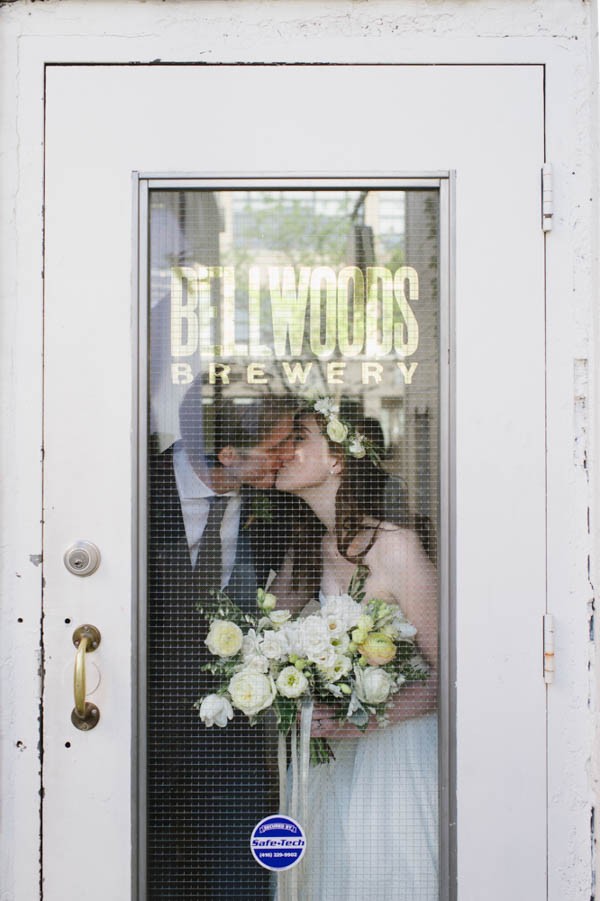 The Moments:
Holy crap, the ceremony, particularly the vows, but the entire ceremony was perfect. I know everyone says that, but everyone says it for a reason. Reading each other our vows, it felt like we were the only two people in the entire universe. Demitri was shaking life a leaf and we were both crying and total emotional messes. It's the only way it could have been for us! To be fair, I don't think there was a dry eye in the house after the ceremony!
A seriously close second was listening to my dad's speech. My dad is without a doubt my best friend in the whole entire world (we text every day). When he referenced lyrics from the Arcade Fire's "The Suburbs", I completely broke down. It's been "our song" since it came out and it's a moment I'll never forget ("So I want a daughter while I'm still young, I want to hold her hand and show her some beauty before the damage is done"). He really is the coolest.
The Wedding Team:
Photography – Celine Kim Photography
Venue – Bellwoods Brewery
Floral Design – Coriander Girl
Cake – Emma's Country Kitchen (Donuts)
Invitations – Kid Icarus
Makeup Artist – Bridezilla Beauty
Hair Styling – Parlour Salon
Wedding Dress – J.Crew
Seamstress – The Perfect Fit by Emerald
Groom's Apparel – Hugo Boss
Rings – Jilian Madden Jewellery, Melissa Joy Manning
Transportation – Toronto Transit Commission
Thanks to Courtney and Demitri for sharing their sweet Toronto wedding with Junebug! For more of Celine Kim Photography, check out Cheryl and Fabio's colorful Toronto wedding at Mildred's Temple Kitchen.