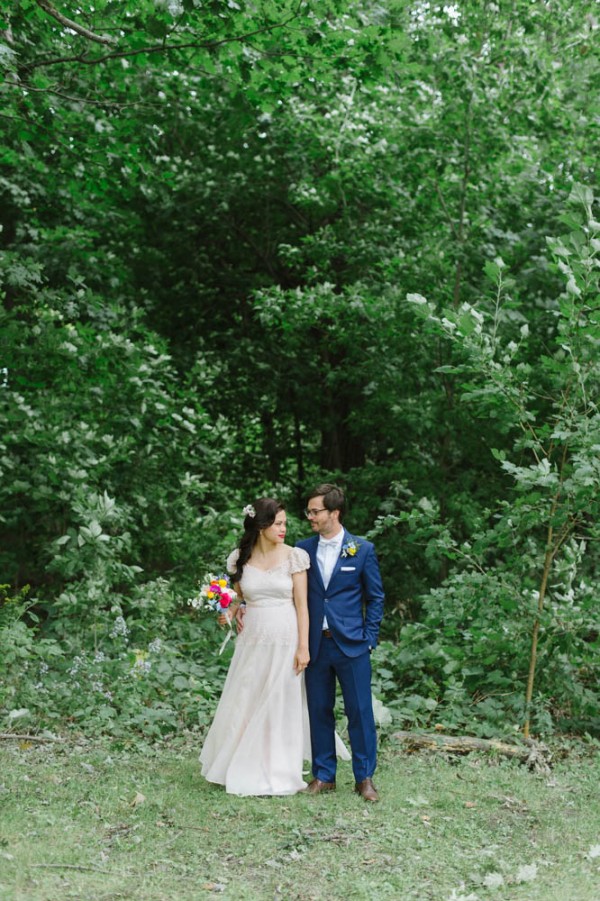 Floral design can be such a defining aspect of wedding decor. The level of color and volume of flowers in a wedding help to set the mood, while choosing polished or wild arrangements show more personality of the couple and how they want to be represented on their wedding day. Cheryl and Fabio's colorful Toronto wedding was charming and modern, with an array of bright petals and a modern venue choice in Mildred's Temple Kitchen. We can't take our eyes off the sweet style of the bride and groom, in shades of pink, blue, and yellow for their big day. Photographer Celine Kim masterfully captured the colors and emotions that defined Cheryl and Fabio's perfectly personal wedding day.
The Couple:
Cheryl and Fabio
The Wedding:
Mildred's Temple Kitchen, Toronto, Ontario
The Inspiration:
We didn't have a theme or any grand vision of what we wanted the wedding to look like. We just had no idea and had never really thought about it. We also procrastinated a great deal in our wedding planning and were very relieved that everything looked somewhat cohesive at the end. The venue itself was selected for its bright modern and neutral look, so really, anything would have looked wonderful in there. We just decided that we wanted everything to look colourful and happy!
I spent a lot of time looking for a very modern, simple "un-wedding" dress, but none looked quite right on me. Vintage dresses are my tried and true and I don't know why i even bothered to look at other types of dresses in the first place. I feel that once you put on a vintage gown, nothing else even compares. Vintage dresses are so special without even trying and are often so figure-flattering. Mine was a fairly simple dress from the 1940s but it had the prettiest soutache lace and a super dreamy diaphanous layer of silk organza. It was a dream dress, for sure.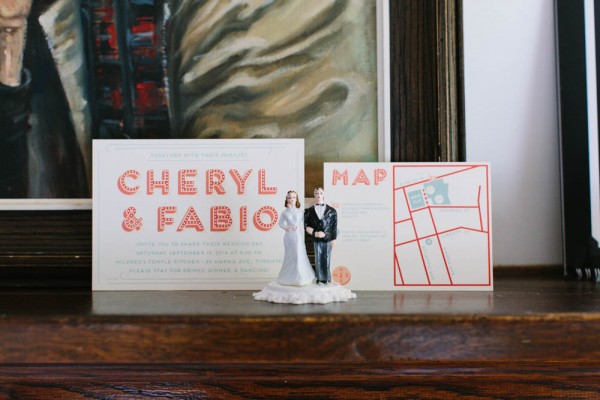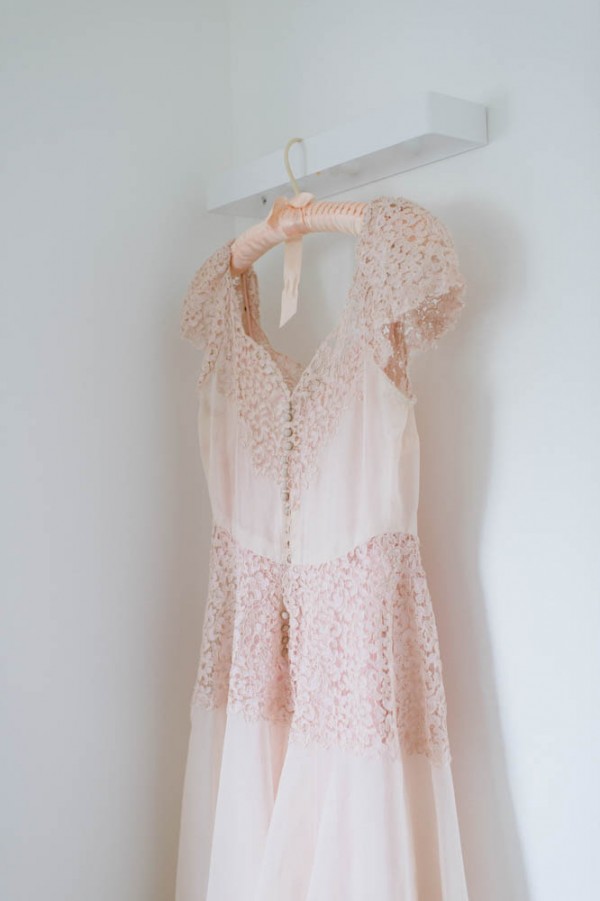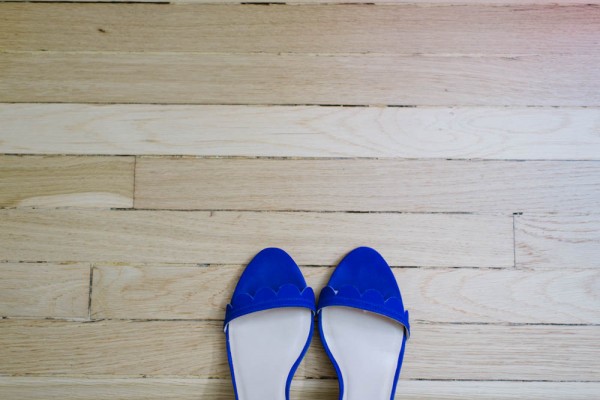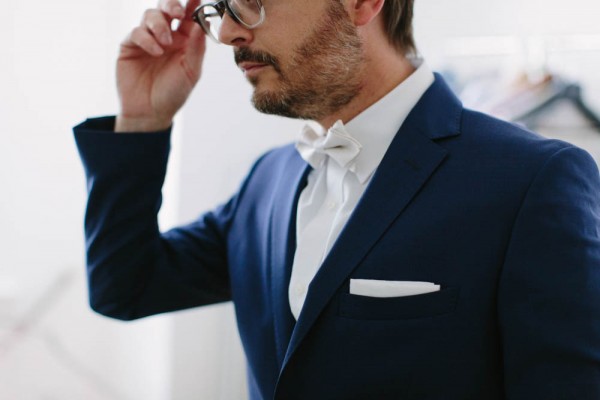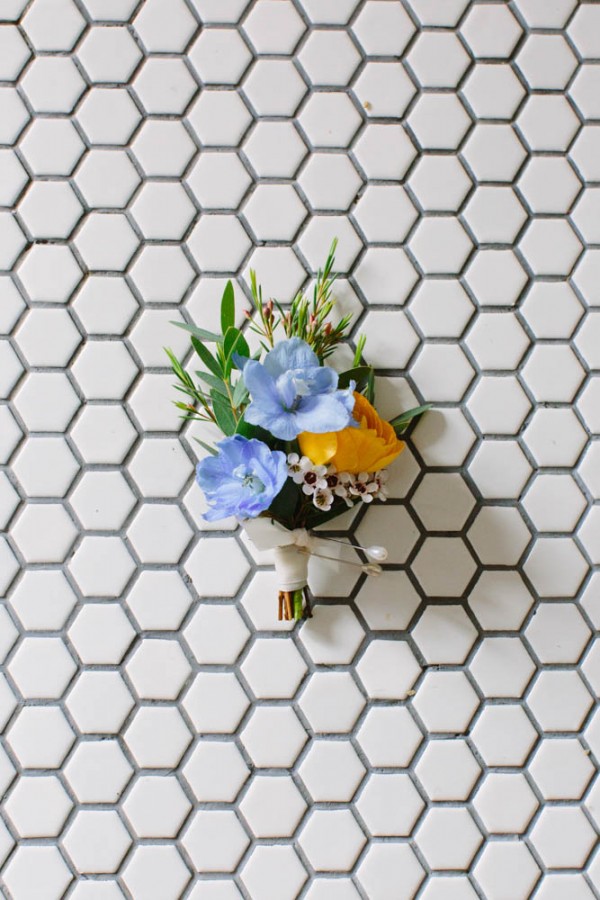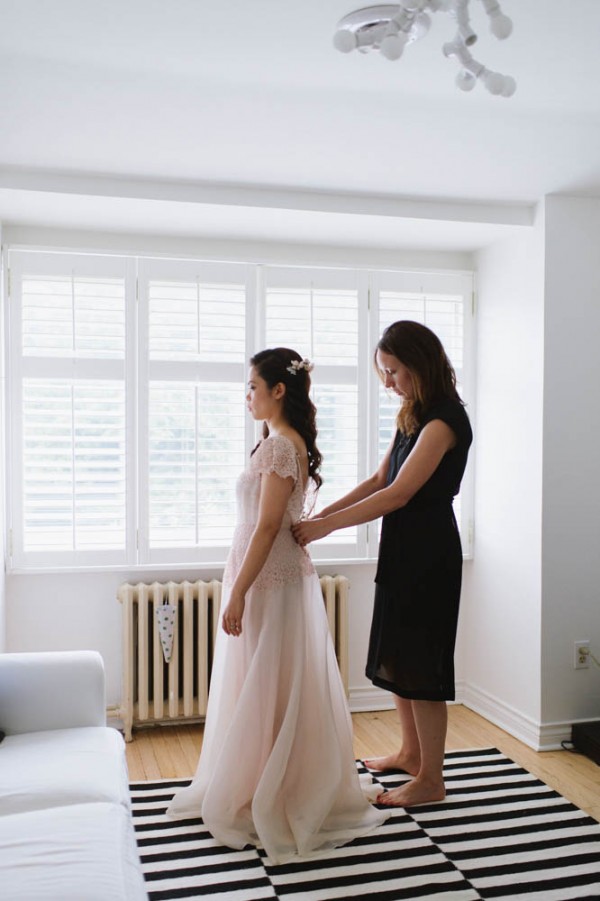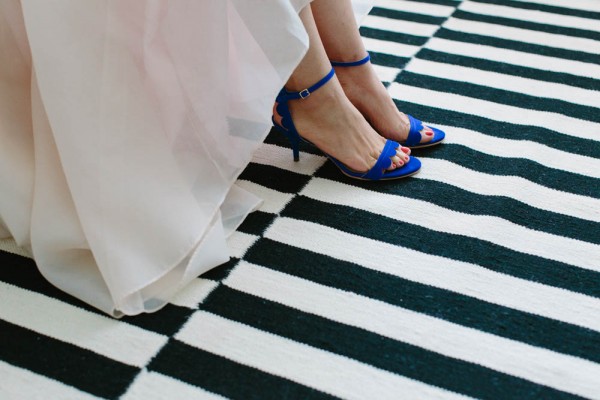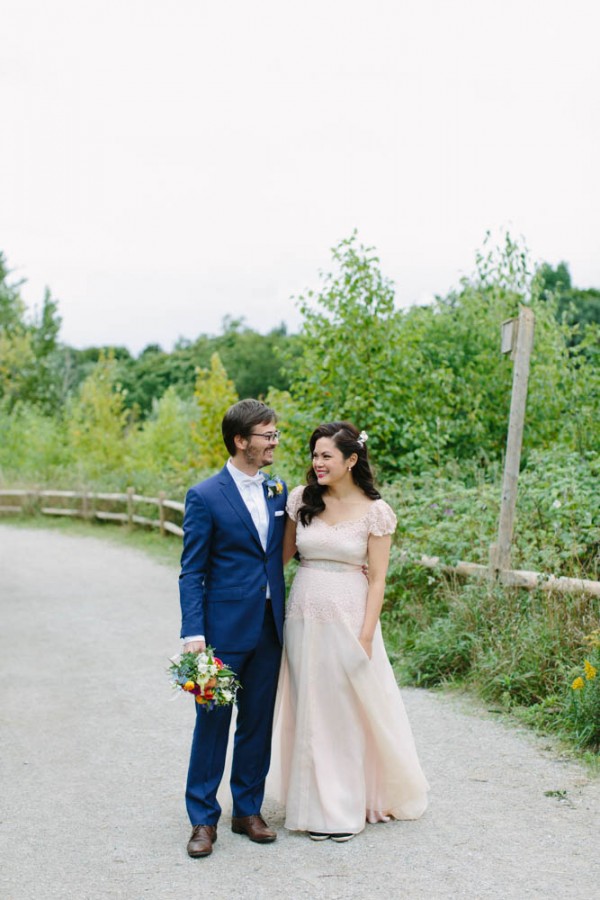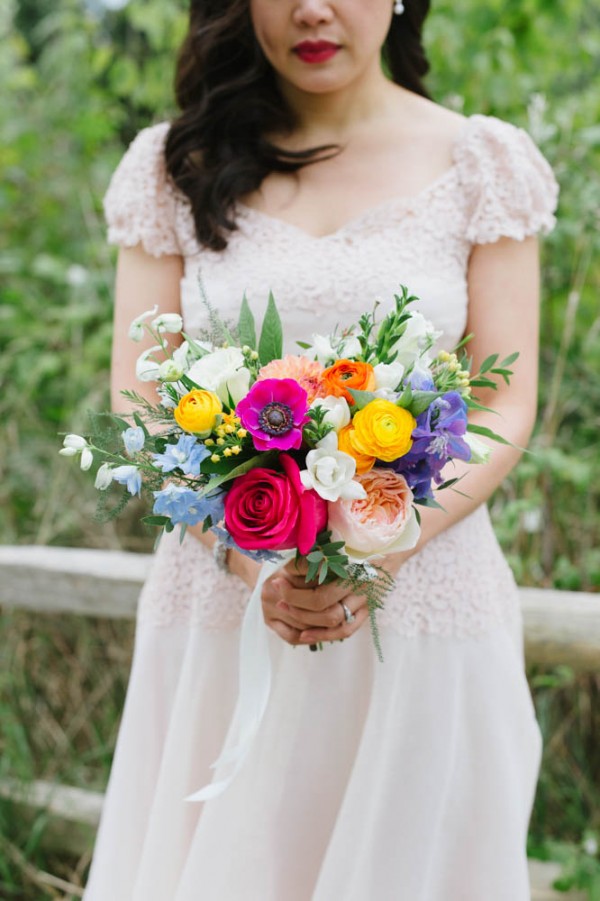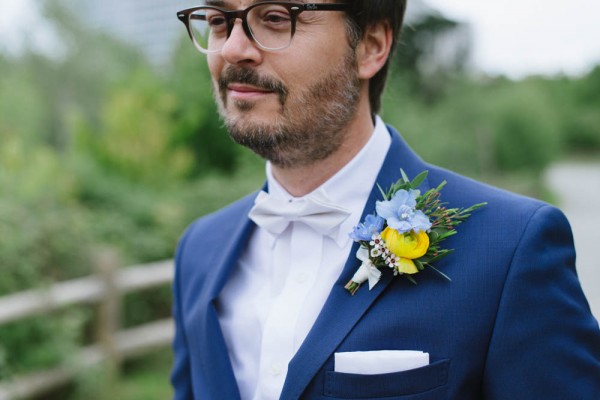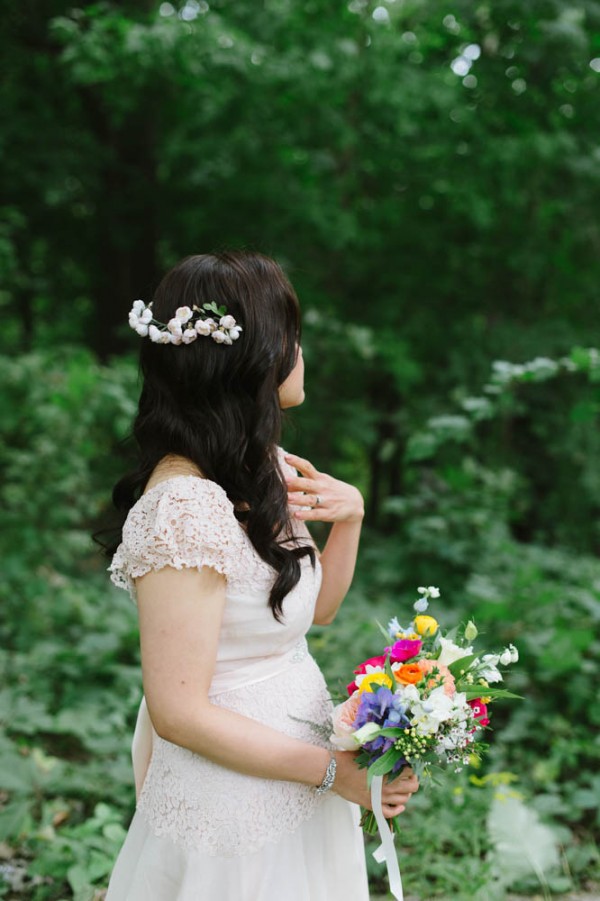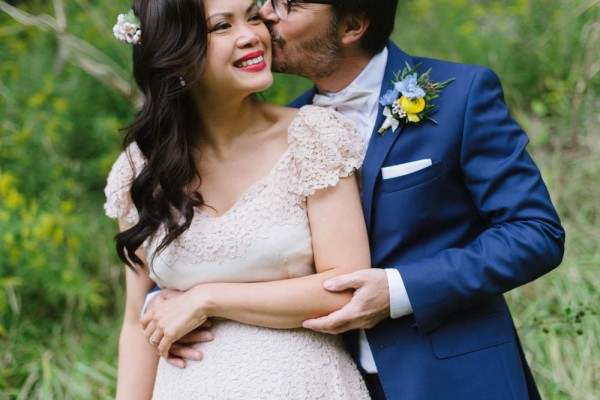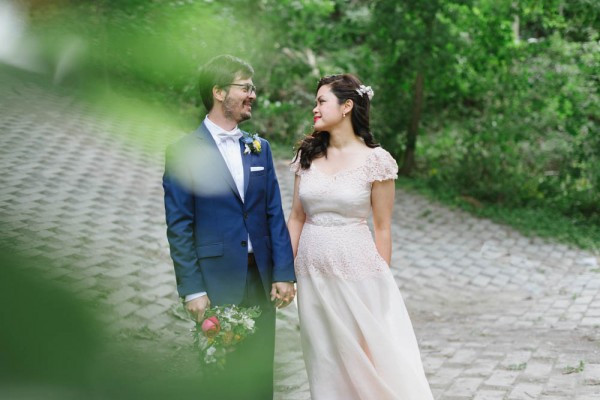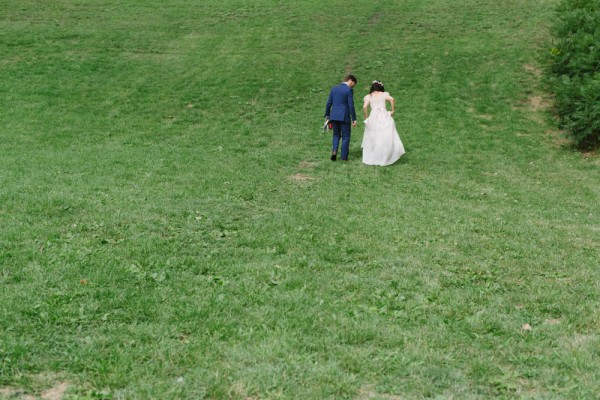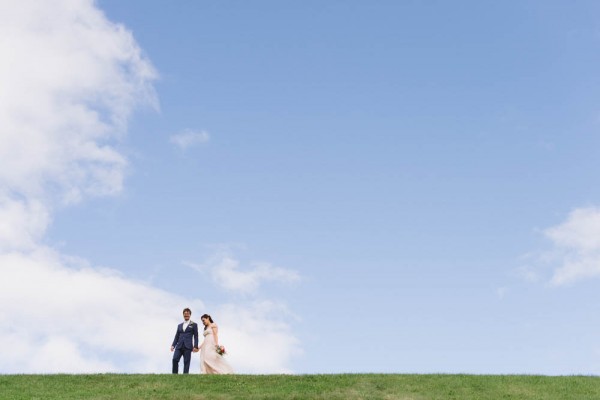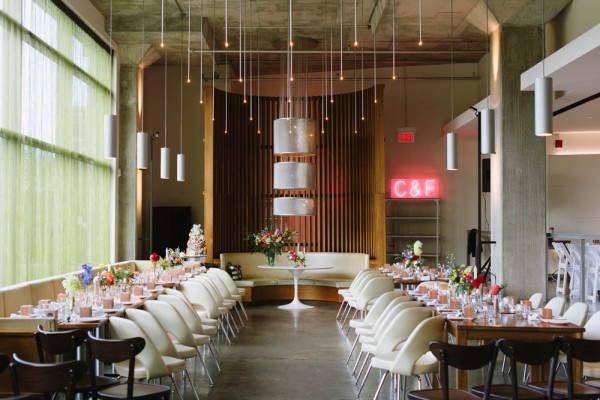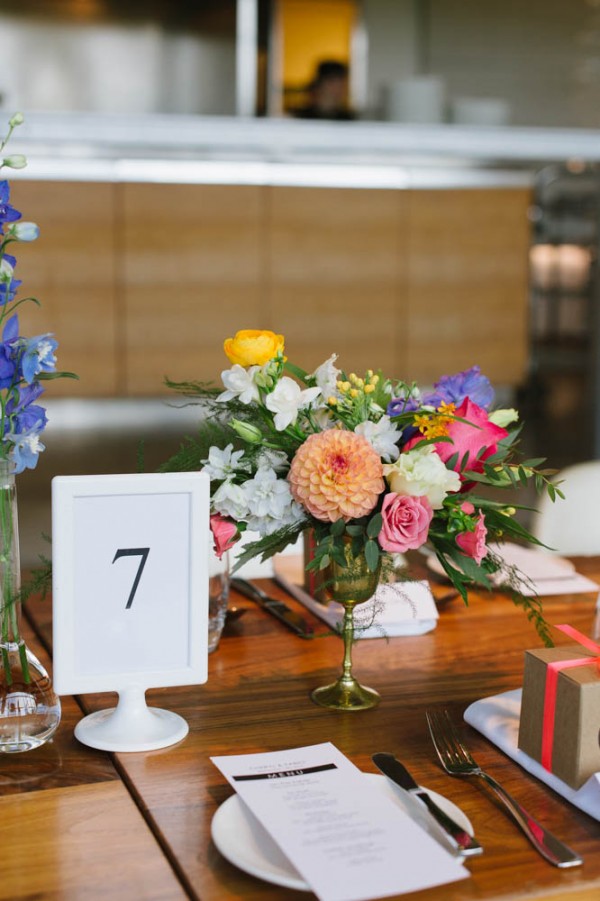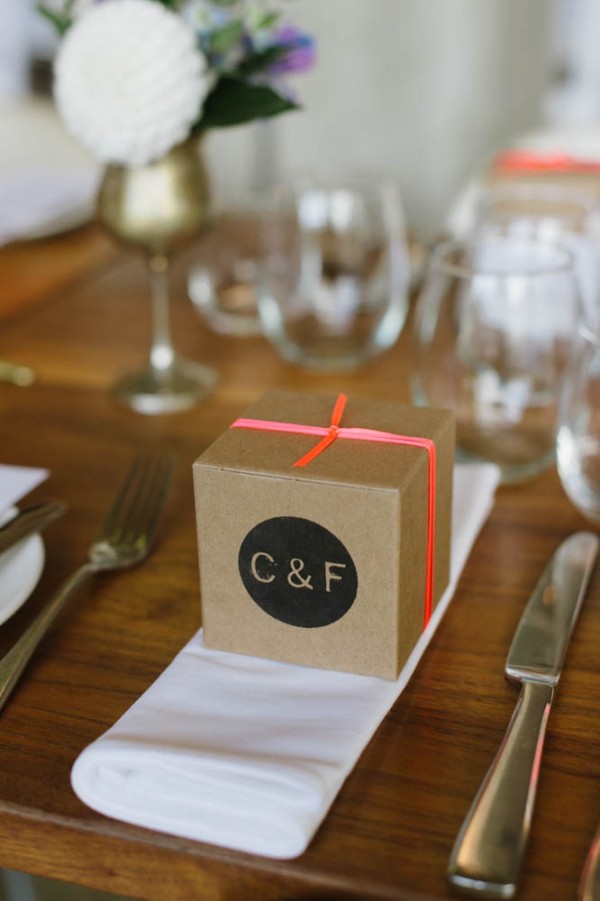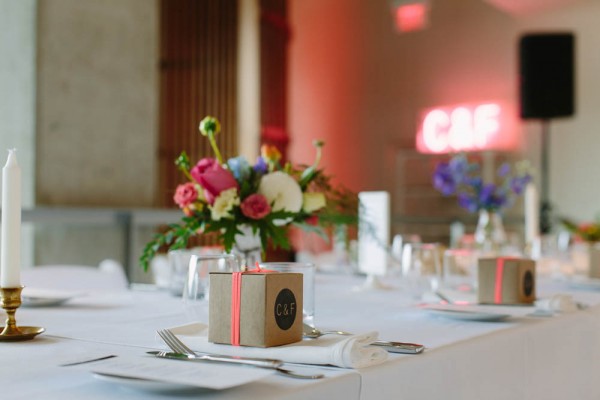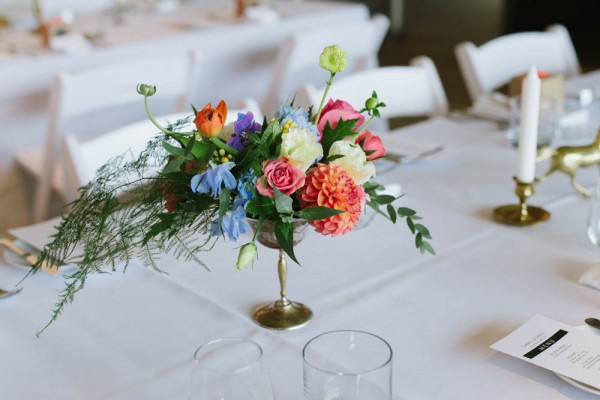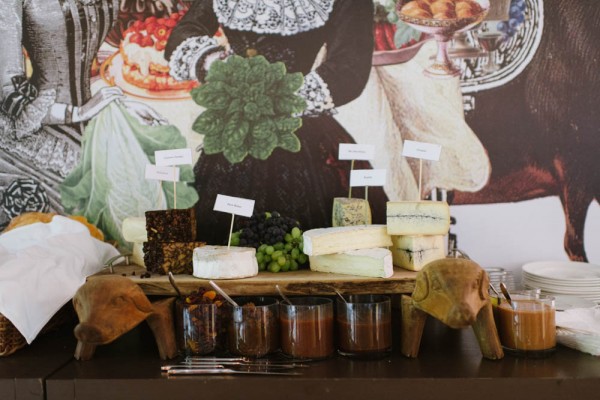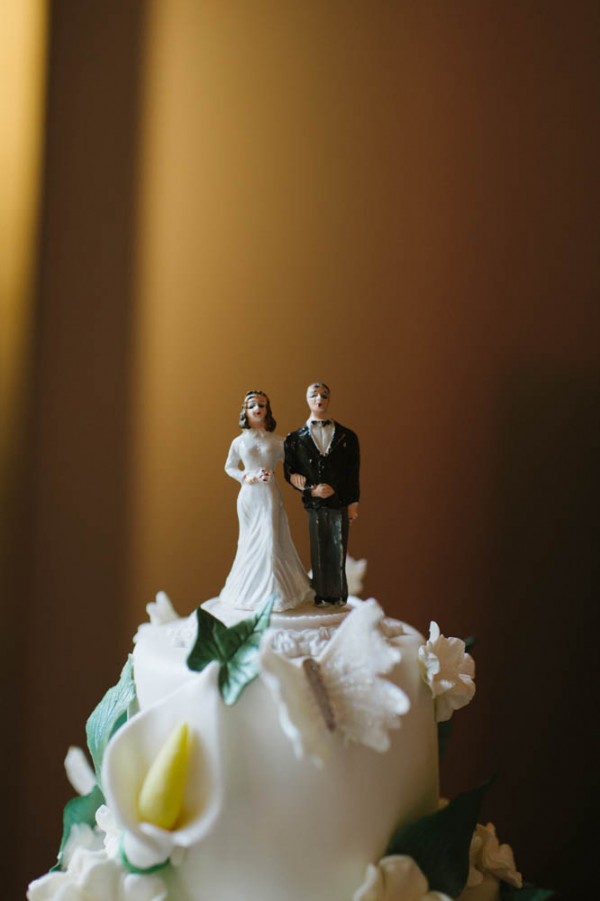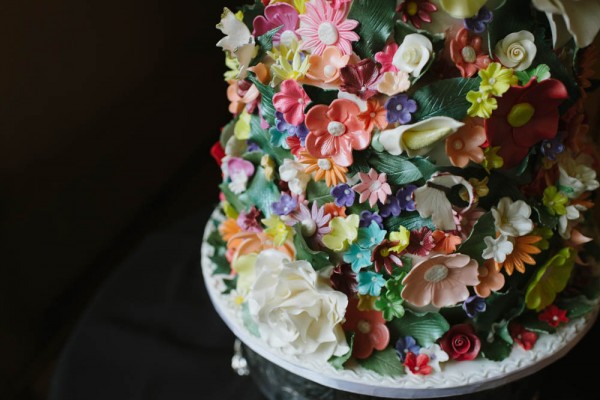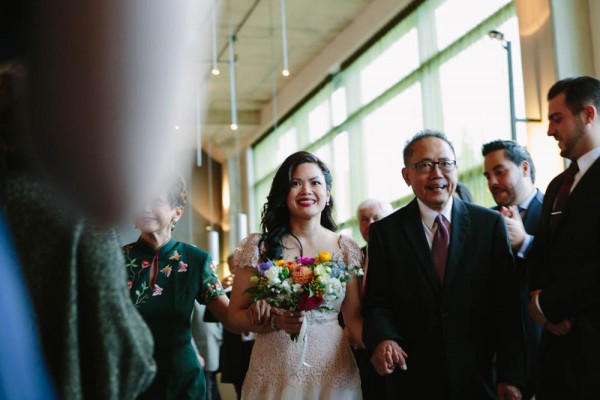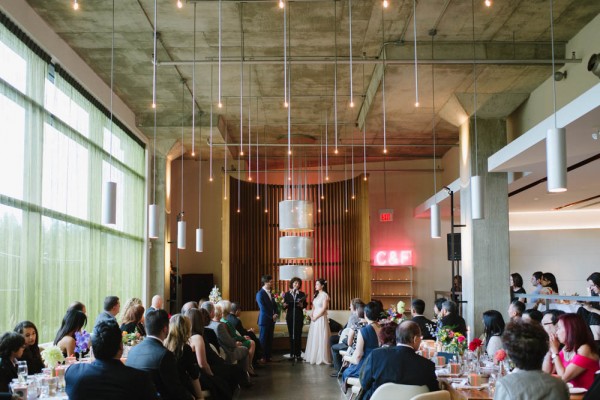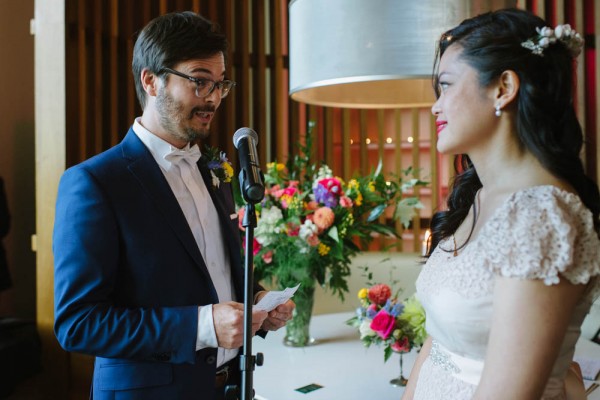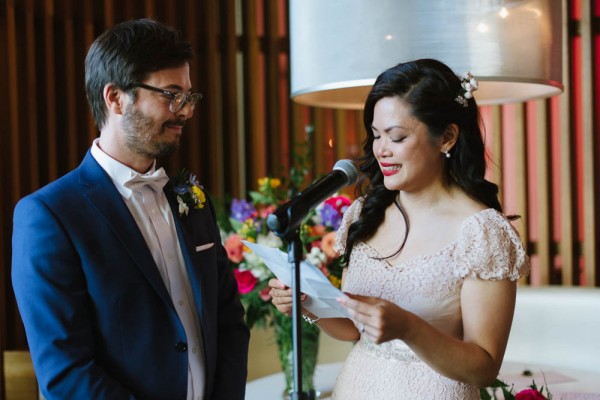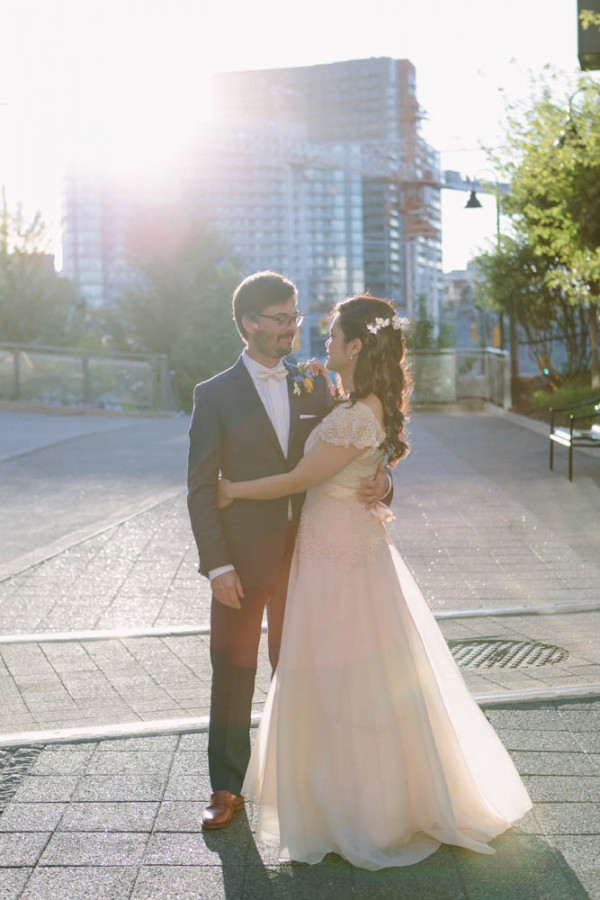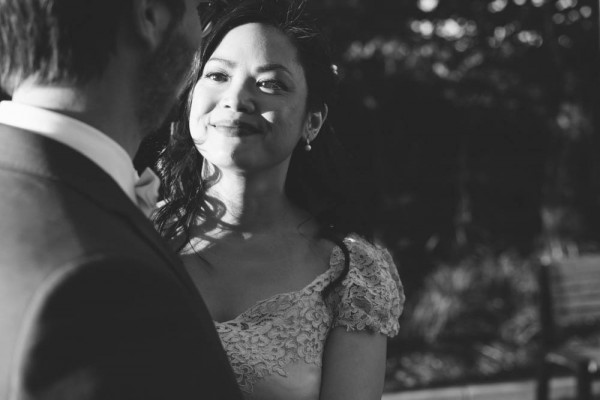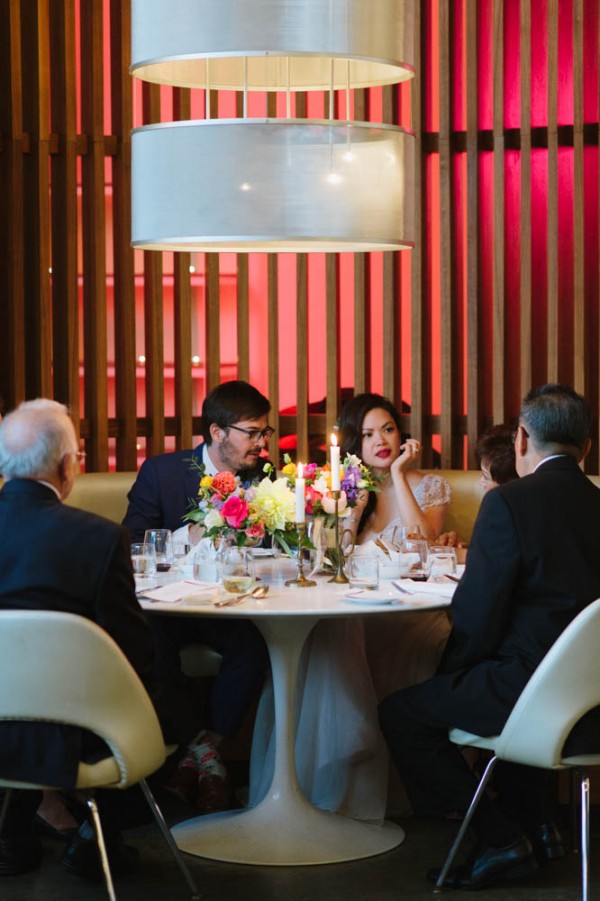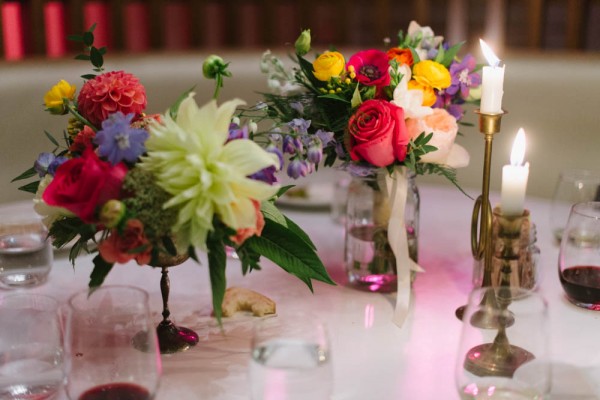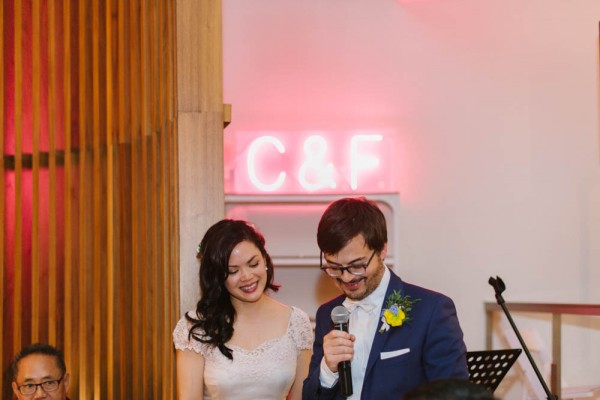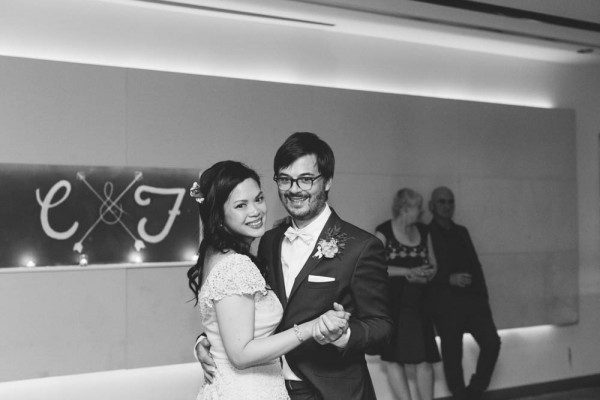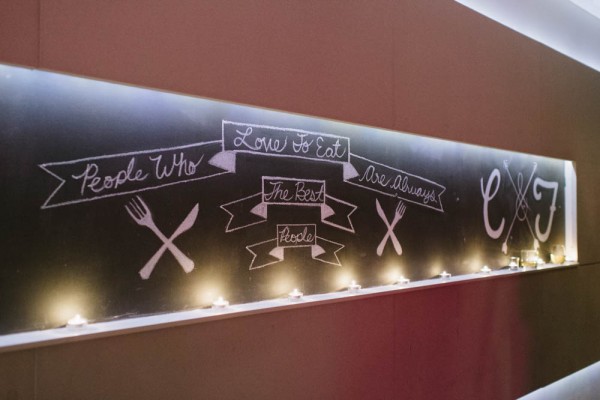 The Moments:
Fabio and I spent a quiet day getting ready together. My best friend Carolyn came over to hang out with me and my brother came by to bring me my bouquet, and the four of us just hung out and chatted and had a super peaceful morning. Then went out with our photographers and to have our photos taken at a ravine near our house, and that was peaceful and lovely too. After that we drove to our venue and we wait at the entrance with our parents, a little bit nervous, just before we walk down the aisle. But at that moment when the music started and Fabio and his parents took their first steps down the aisle, the whole place erupted in applause! Like, they were applauding us while we were walking down the aisle! It was sort of crazy and joyous, and I just kind of woke up and realized, oh my god, this is really happening! And I loved seeing all of our nearest and dearest crammed into that room! I totally spent most of the time saying excited hellos to everyone and forgetting to look at Fabio until the very end!
The Couple Recommends:
Our photographer Celine was amazing to work with. She's this totally lovely and unobtrusive person who makes you feel totally at ease. And she's amazingly talented, to boot!
I loved our flowers by Flower 597. I thrifted all of the brass and glass vessels, brought them to the florist and sort of vaguely asked for flowers that looked hand-picked, wild and colourful. They were better than I could have imagined. Every arrangement was different and so many lovely types of flowers were used.
The lady who altered and restored my 1940s dress was fantastic. She has a vast knowledge of antique and vintage clothing. My dress originally had a ginormous hoop skirt and big poufy shoulders (I was told that the original owner had the dress made for a debutante ball after she saw Gone with the Wind), with lots of stains and tears and she did such a lovely job restoring the dress. She really made it a special dress.
The Wedding Team:
Photography – Celine Kim
Venue – Midred's Temple Kitchen
Floral Design – Flower 597
Cake – Sugar Tiers
Officiant – Toni Ellwand
DJ – Lucie Tic
Invitations – Ello There
Makeup Artist – Sonya Ho
Hair Styling – Puzzle Creations
Wedding Dress – Gababout Vintage, altered by Vintage Bride
Groom's Apparel – Massimo Dutti
Rings – Van Rijk, Pash Jewelry
A big thanks to Celine Kim for giving Junebug a chance to fall in love with Cheryl and Fabio's fun Toronto wedding. For more colorful wedding inspiration, check out Shona and Fin's sunflower wedding in Northern Ireland.