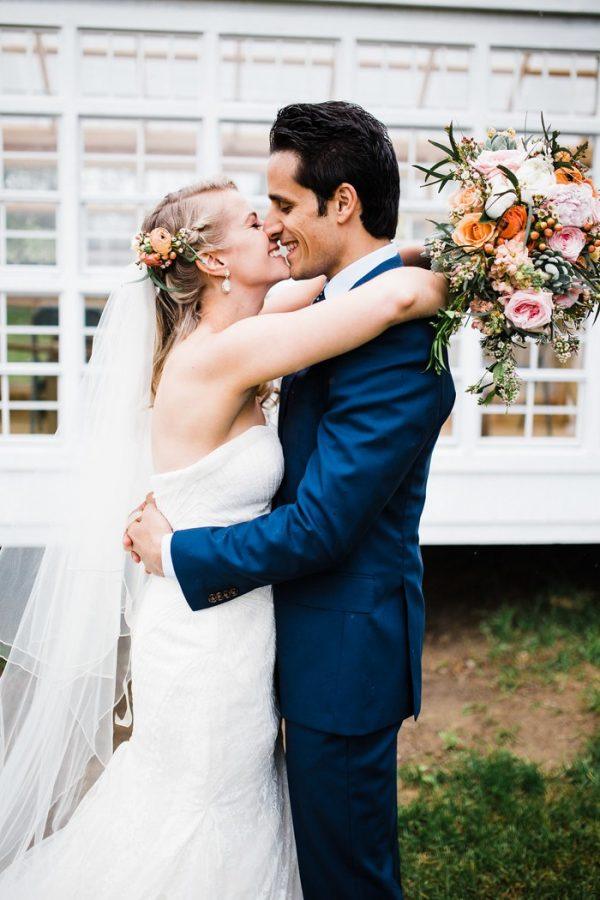 While on a trip to upstate New York, Whitney and Jared got engaged on a gorgeous Airbnb property with a cottage and 30-acres of views – so when they were choosing their wedding venue, they already knew exactly where their dream spot was! The couple wanted their wedding to channel low-key backyard BBQ vibes with delicate upscale touches, so with the help of their coordinator from Kinship & Co., they combined spring-inspired DIY projects with a relaxed outdoor ceremony for their perfect day. Julia Kinnuen Photography did an amazing job of capturing every moment of Whitney and Jared's Airbnb wedding, including their inspiring portraits on the venue's property.
The Couple:
Whitney and Jared
The Wedding:
Dream Cottage, Ithaca, New York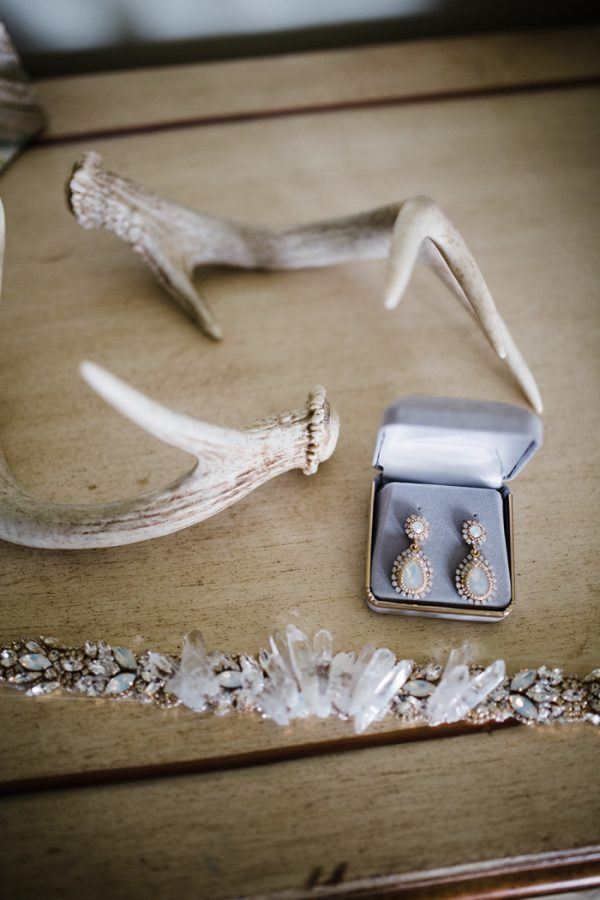 The most important thing for me was the ceremony and having it really capture our love. We chose this gorgeous location surrounded by nature and we wanted our guests to be filled with the beauty of the setting. Jared's most important things were that we had great food, amazing music and delicious donuts!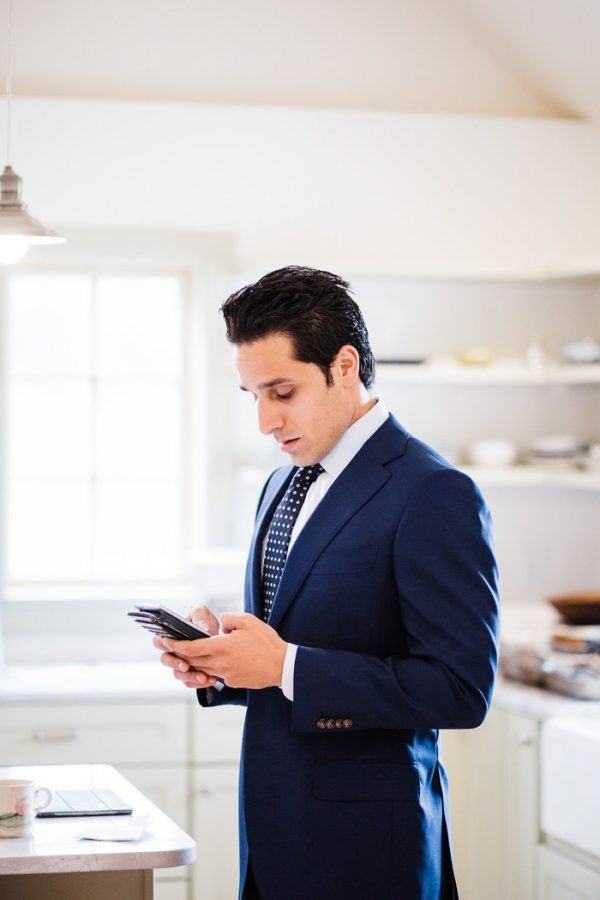 I wanted to wear a more fitted dress to show off some curve, but I also love lace. The dress felt like a good balance of vavavoom and country wedding. I LOVED my bridal sash most of all. Helena Noelle designed it and it had these beautiful raw crystals so it was more of a natural bling which I loved.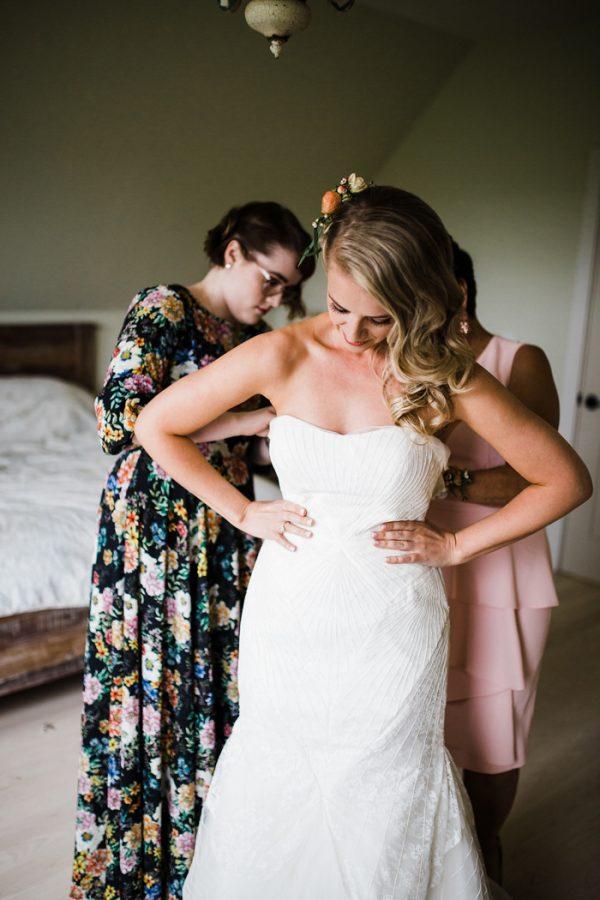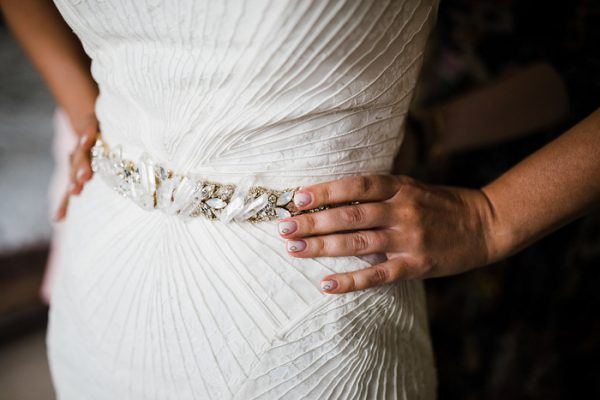 We got engaged at the property we were married. We had rented it through Airbnb and Jared proposed. We wanted a small backyard wedding and we asked the owner if she would let us have our wedding there and she said yes!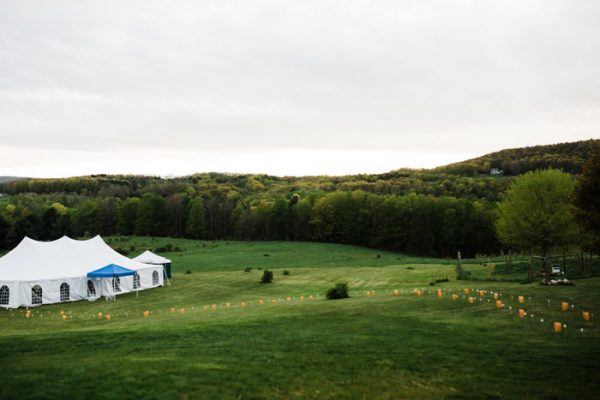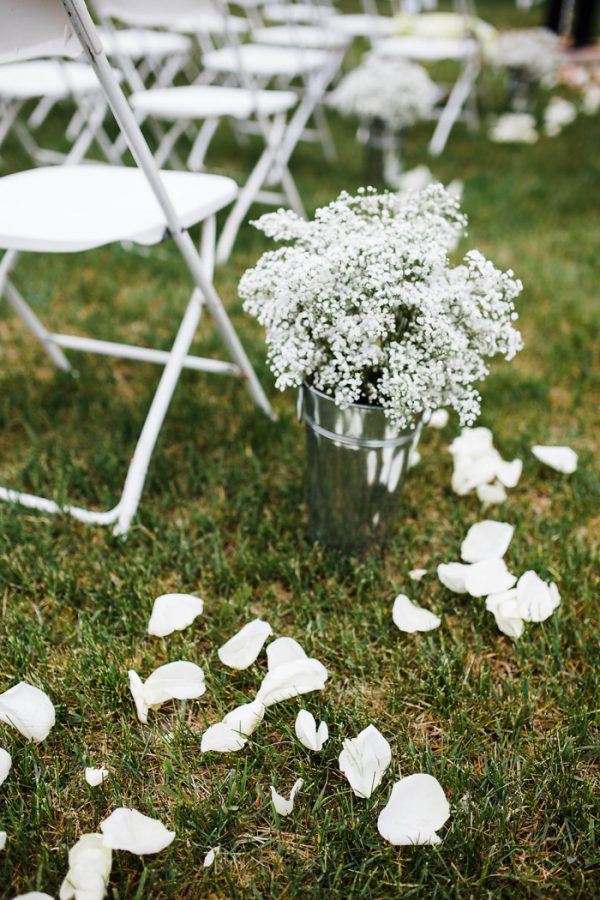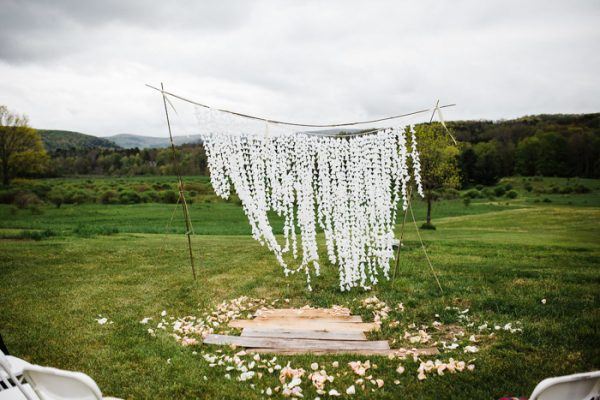 SHOP THIS LOOK: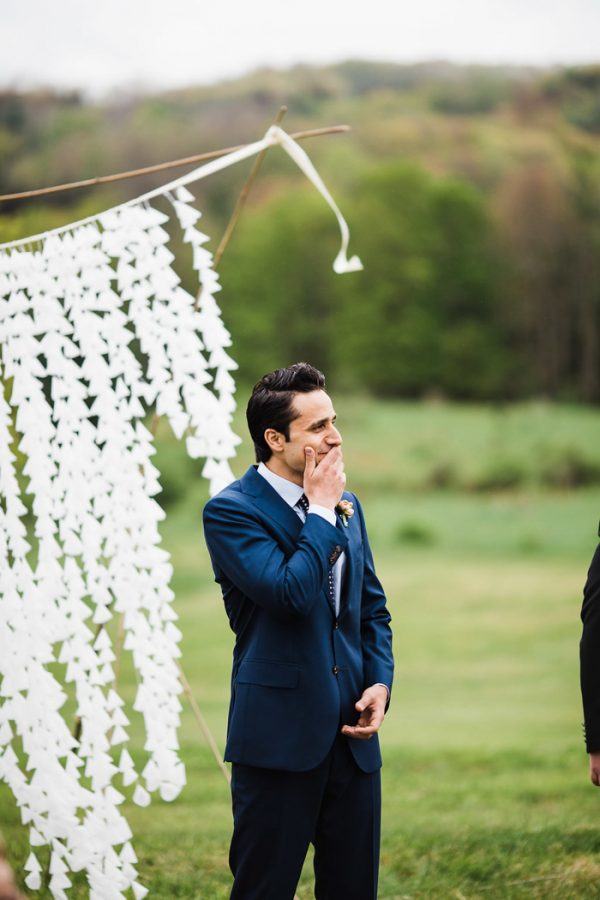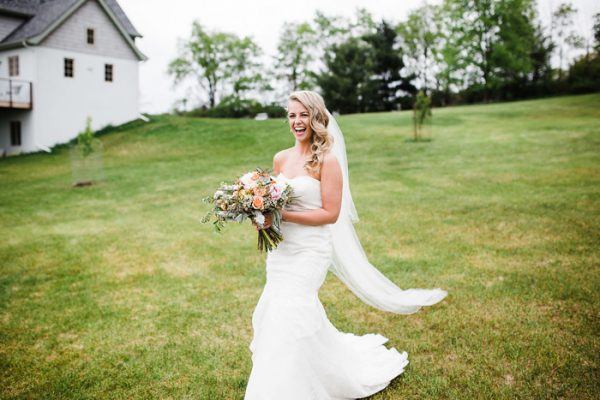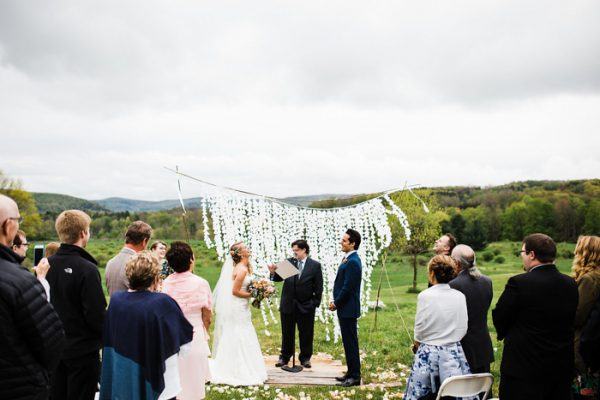 The most memorable part of the day was that everyone stayed standing for our entire ceremony. Our minister never said "please be seated" but not one person went to sit once the ceremony began. It really felt like we were supported by our whole village as we said our vows and exchanged rings.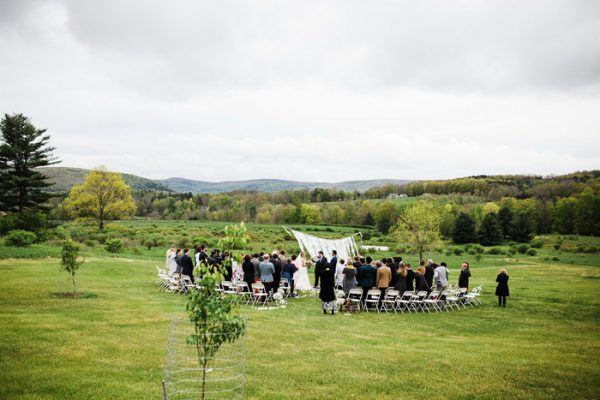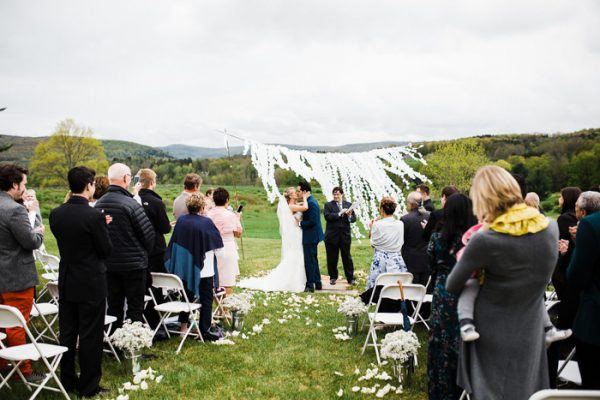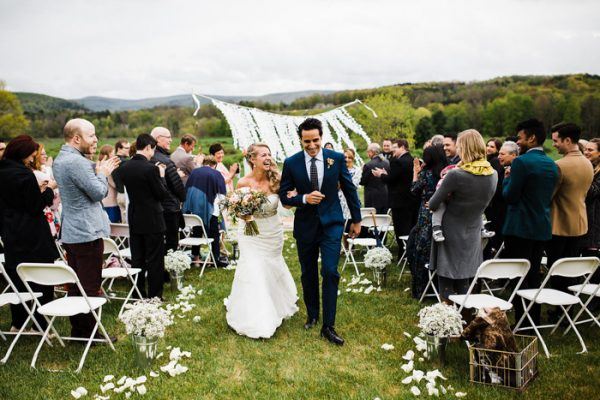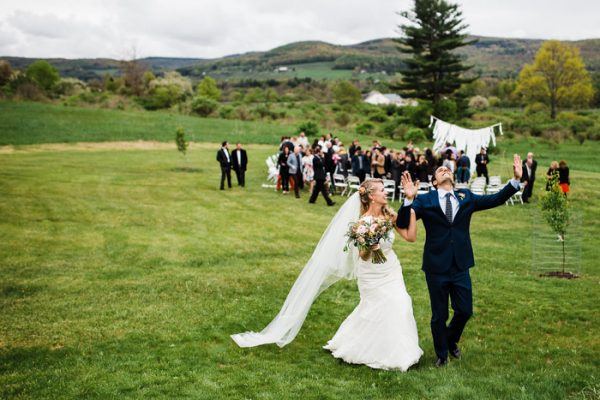 We DIY'd the luminaries, the backdrop for the ceremony, the arch holding the backdrop, and we brought in all our own wine and snacks for the trail mix bar. I also have to give a very big shout out to Kinship & Co. and Rachel, our wedding coordinator. We couldn't have done it without her. She was so patient, so thorough and she made our day go from good to amazing.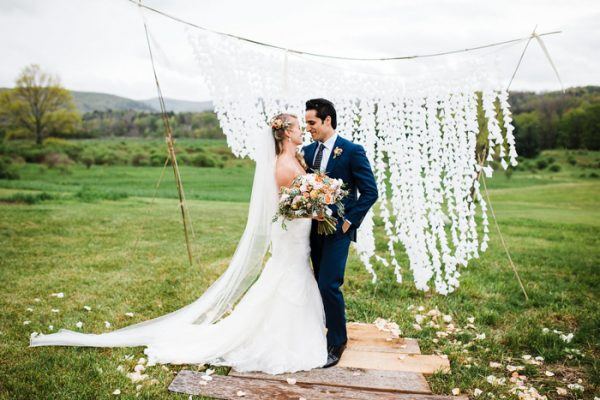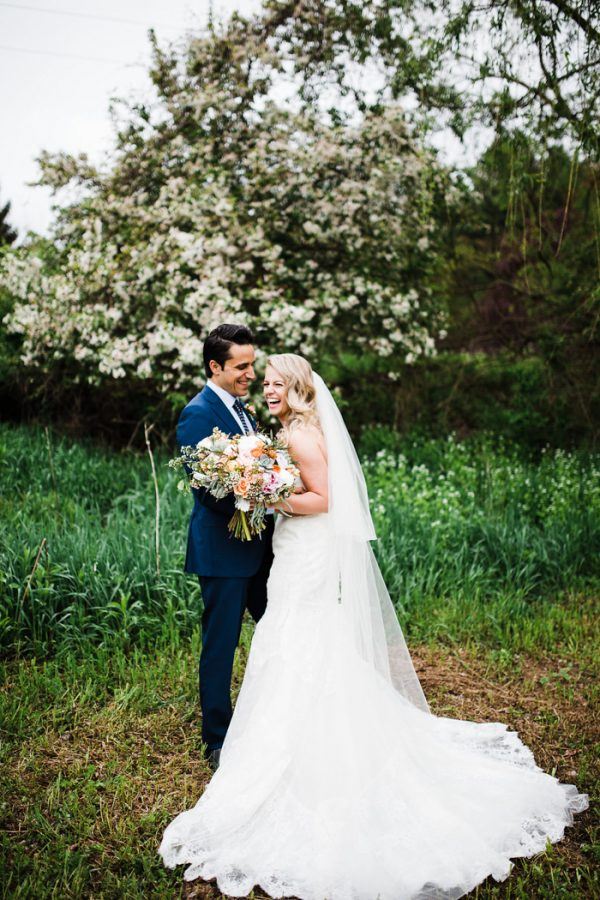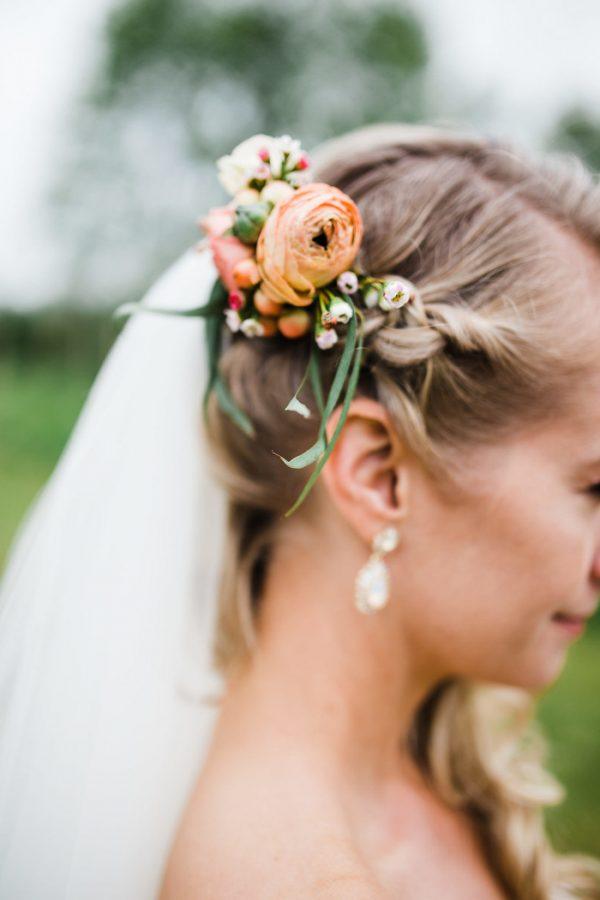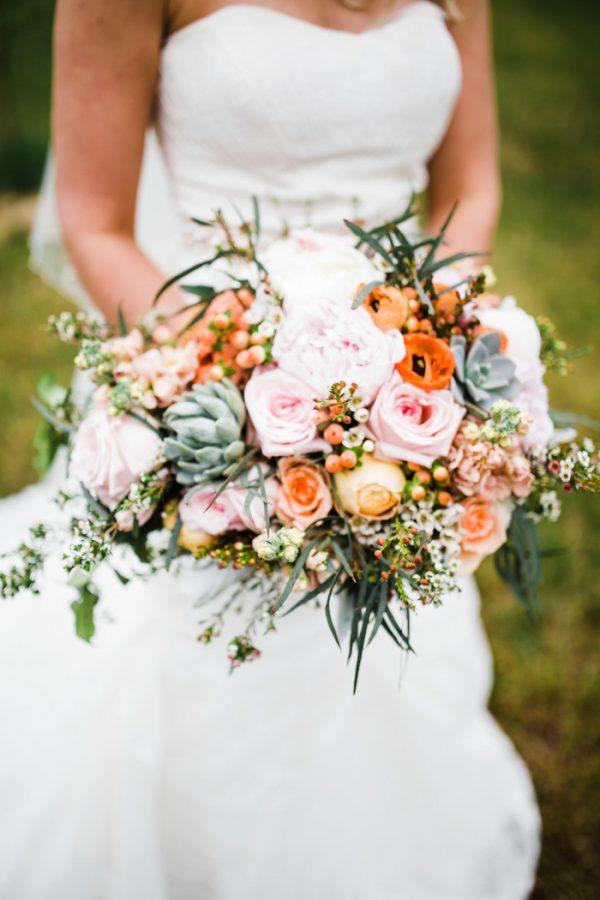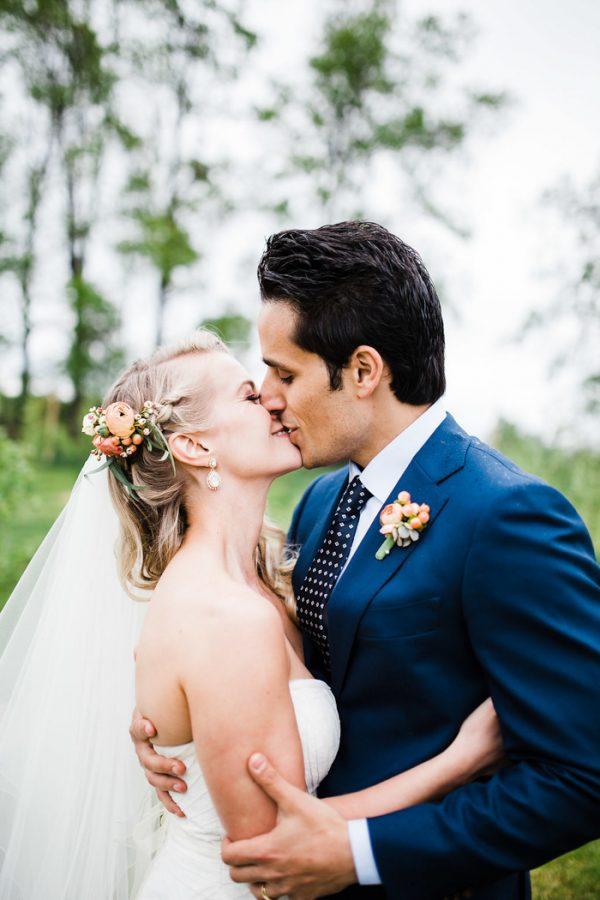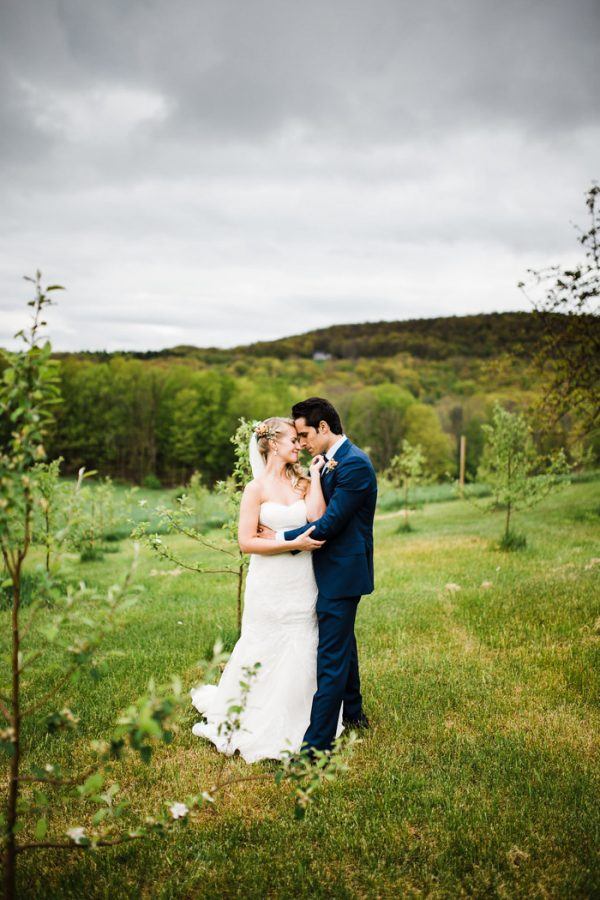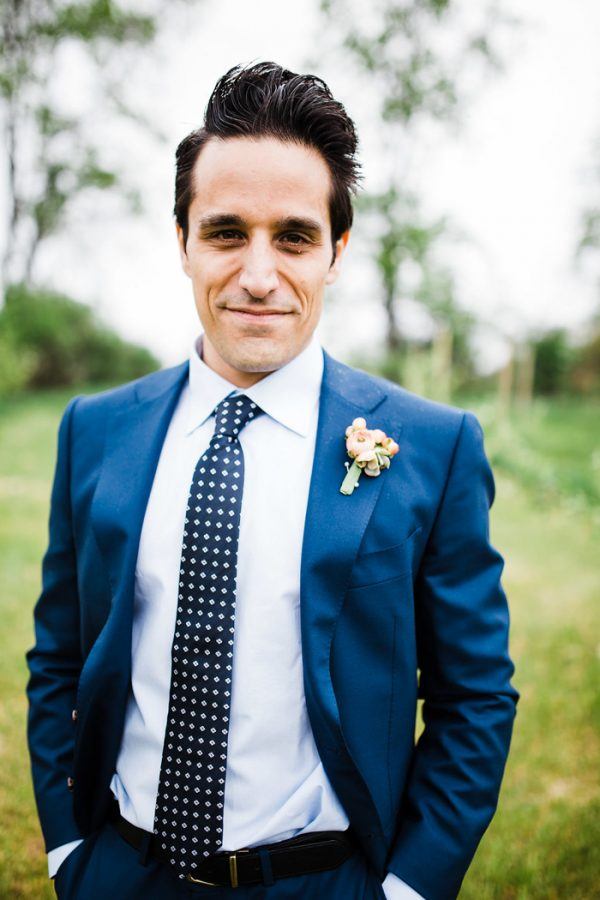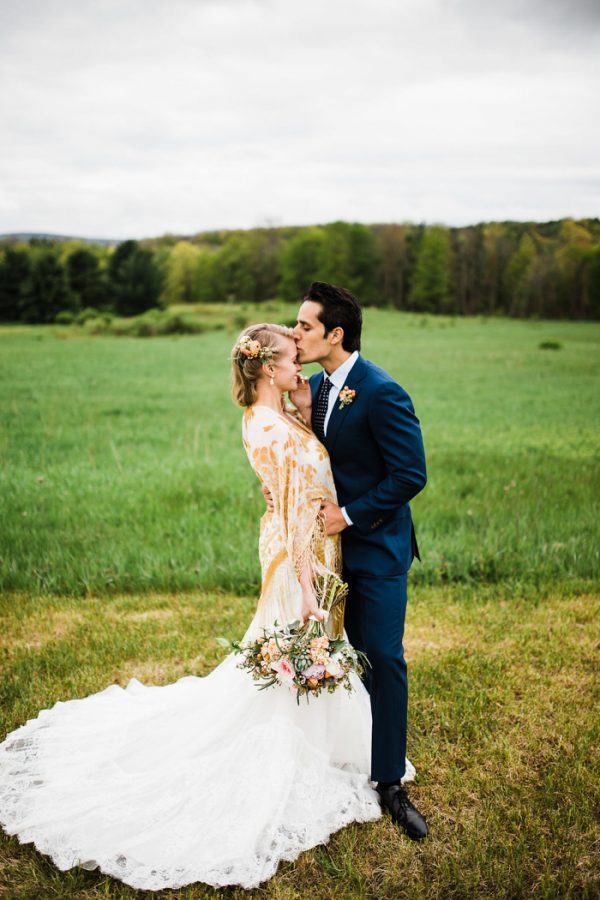 Breathe! Don't worry about pleasing everyone else, plan something that truly reflects you and your partners love and joy as a couple. Make sure the food is good and once the day comes, just remember to take a few moments throughout the evening to soak it all in. Everyone in that room is there because they love you and that is such a beautiful thing.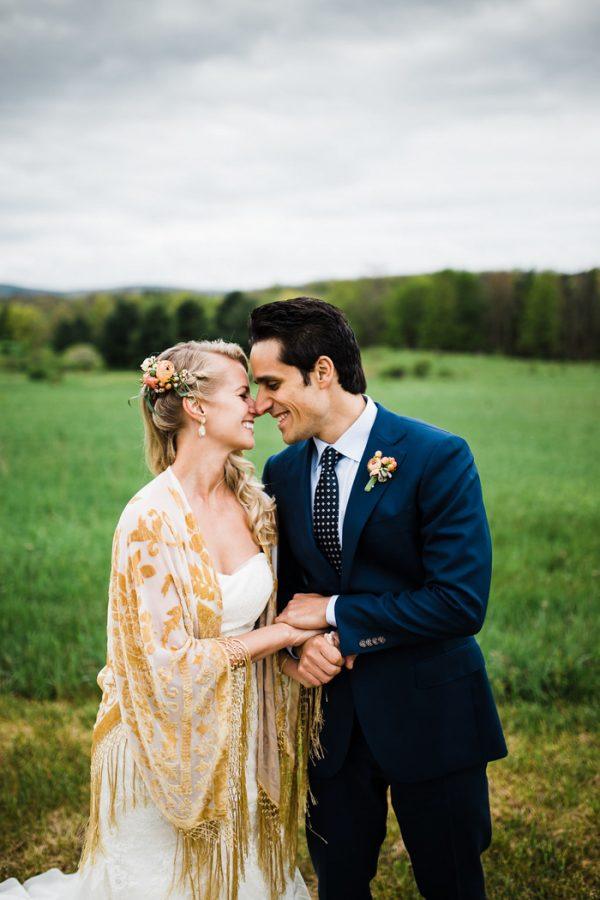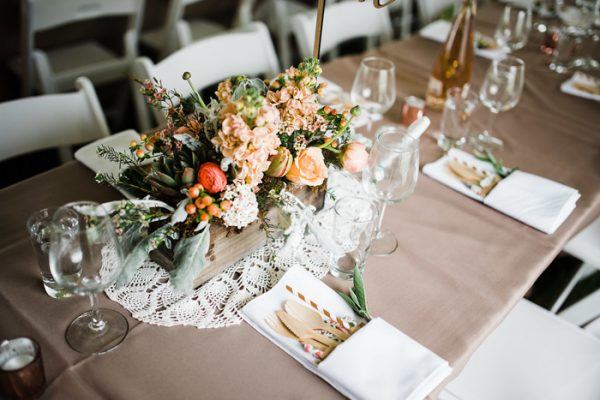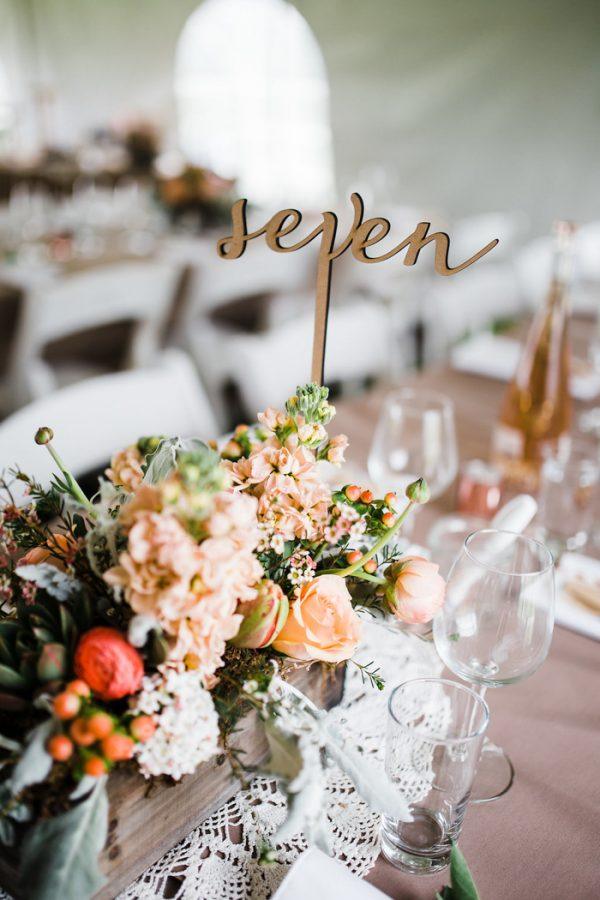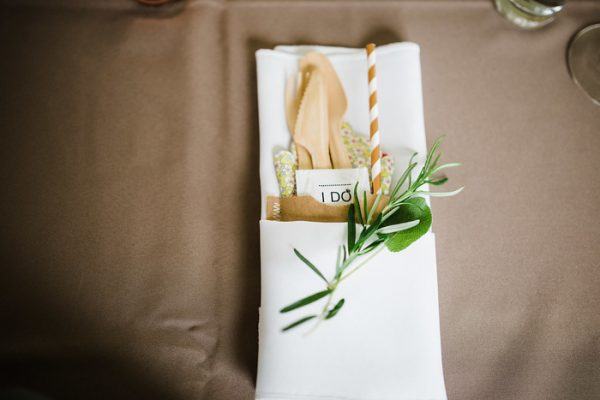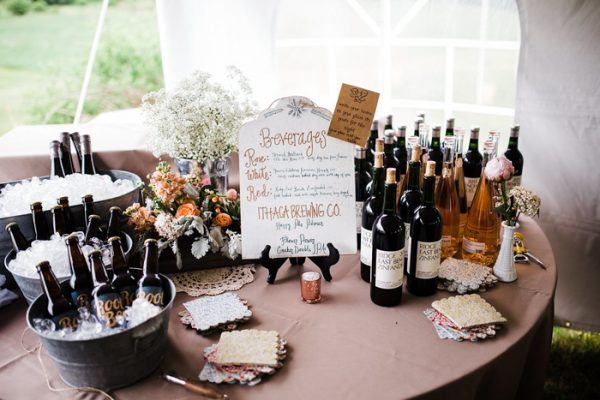 We did not give out wedding favors. We instead had a trail mix snack bar and provided little to go bags for people to take treats with them for the trip home.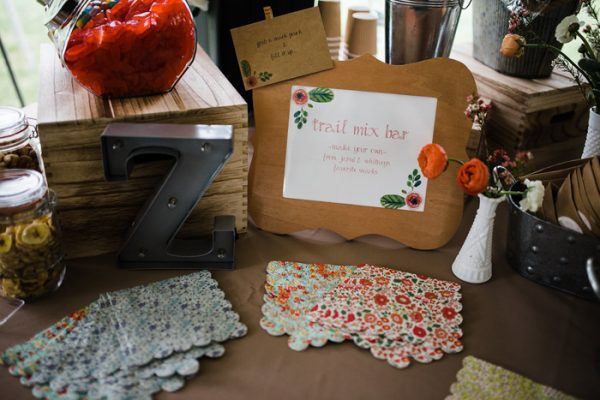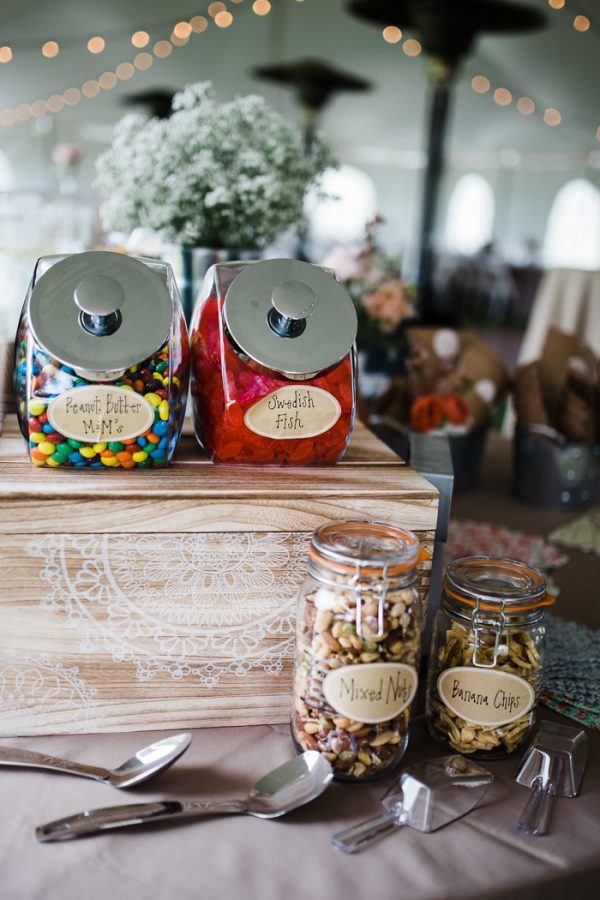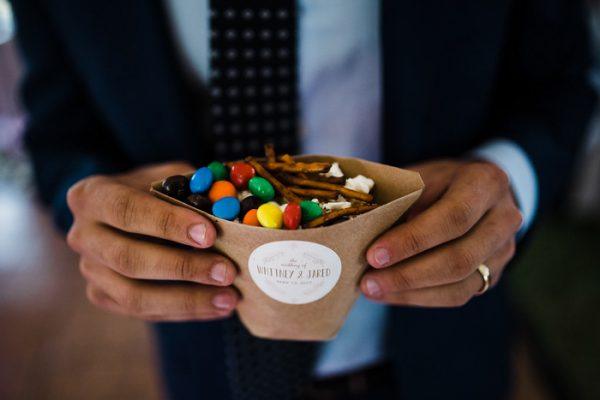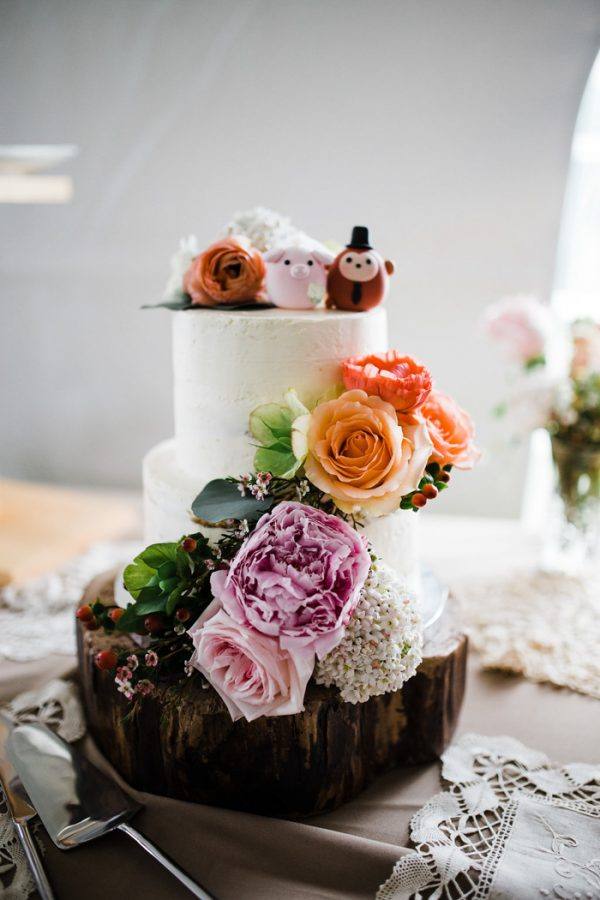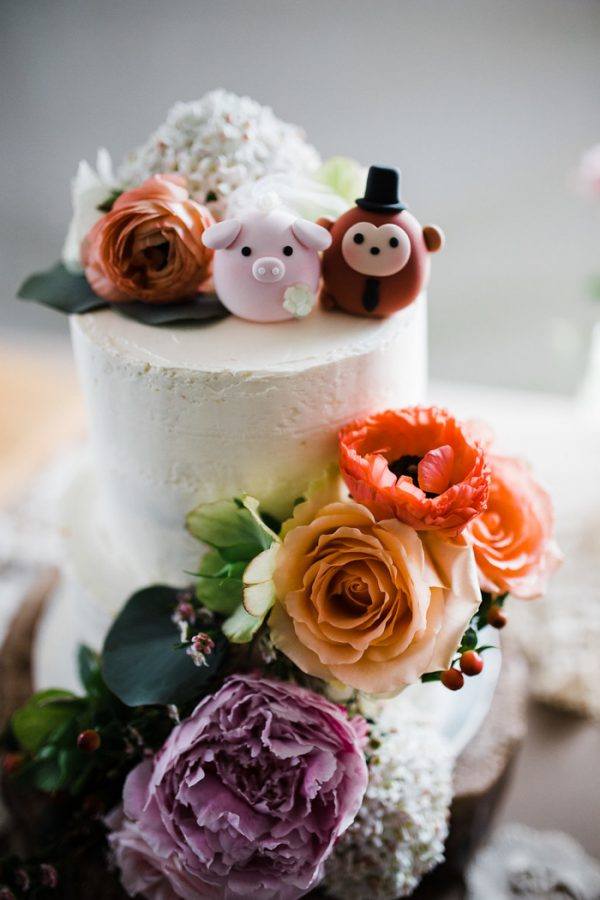 We had a friend play acoustic guitar for our ceremony. The wedding party walked down to "All You Need is Love". The bride walked down to "Cello Prelude in D". The recessional was "Here Comes the Bride". First dance was "Nothing Can Change This Love."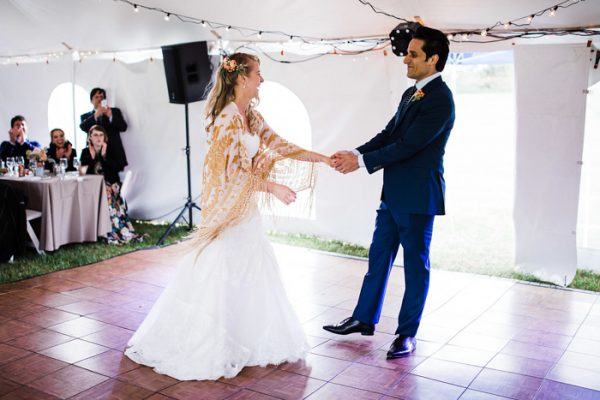 About 30 minutes into dancing the power completely went out. We had blown a fuse. My husband and I looked at each other in fear and thought "is this how it ends?! We have no power for lights or music the rest of the night?!". Luckily we had an electrician in the house and 10 min later, we were back to dancing.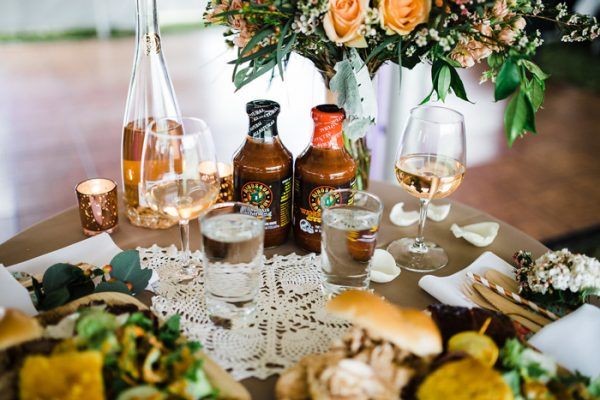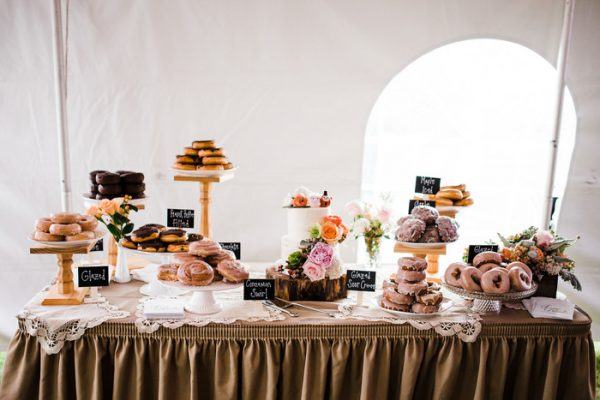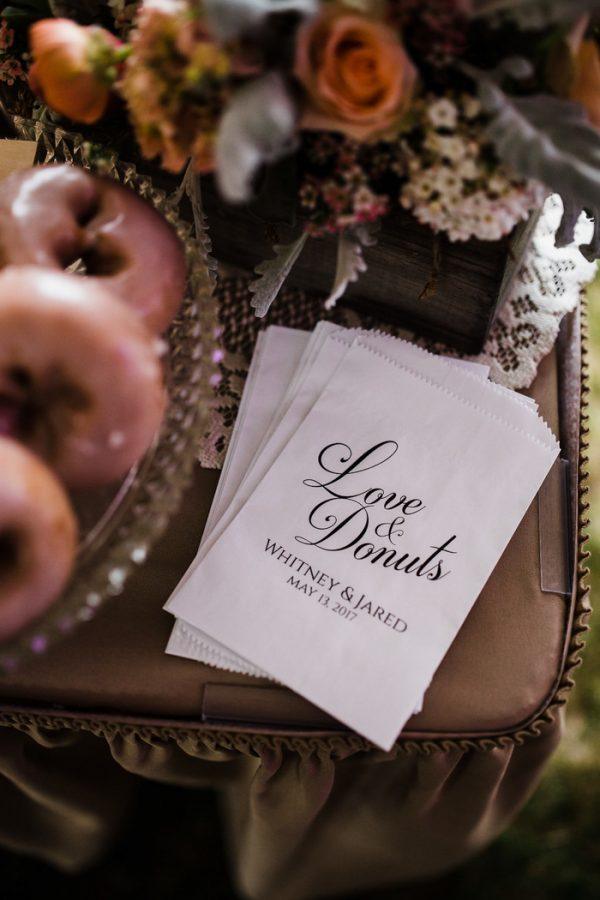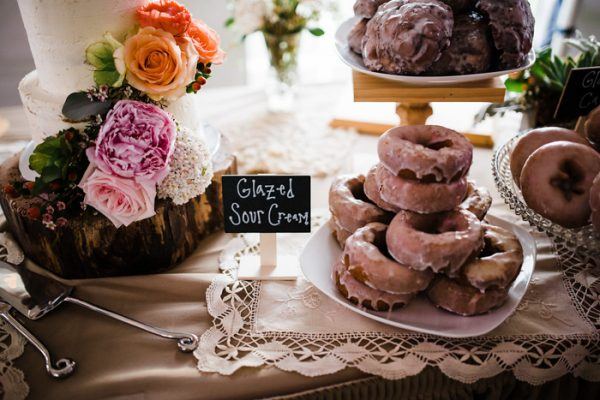 Congratulations to the newlyweds, and a special thanks to Julia Kinnuen Photography for sharing their day with us. Love this wedding's easygoing outdoor vibes? Take a look at this DIY Texas Hill Country wedding at Memory Lane Event Center!