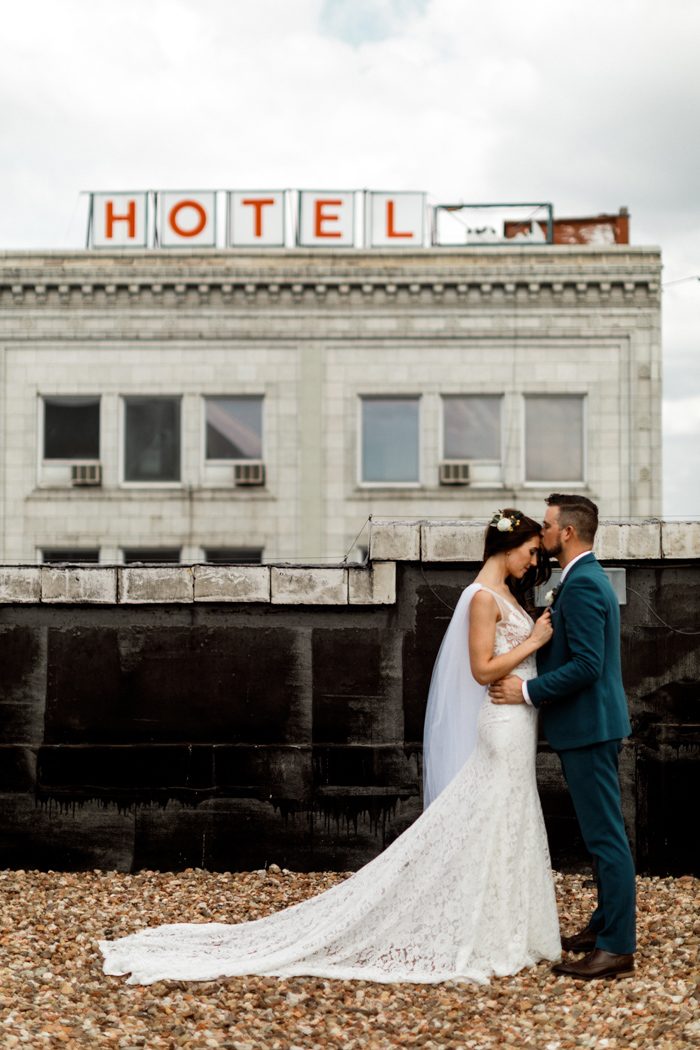 Emily and Alex own the Gaston Made home goods business so, naturally, they made nearly every detail of their wedding at Californos — spoiler alert: it's all magical! Although they live in Dallas, they traveled back to their hometown of Kansas City to have their wedding in the neighborhood where they first confessed their love to each other. The upscale bistro offered a cozy outdoor ceremony space and an industrial vibe for the reception, which worked perfectly for their modern design. To round out their DIY work, they brought in their talented friends Erin Walsh to design the florals and The Color Condition to create the most stunning streamer installation for their reception. Needless to say, you're going to want to pin every adorable wood planter, every geometric accent, and every upcycled candle holder that Lindsey Baker Photography captured because the artistry and creativity in this wedding are out of control!
The Couple:
Emily and Alex
The Wedding:
Californos, Kansas City, Missouri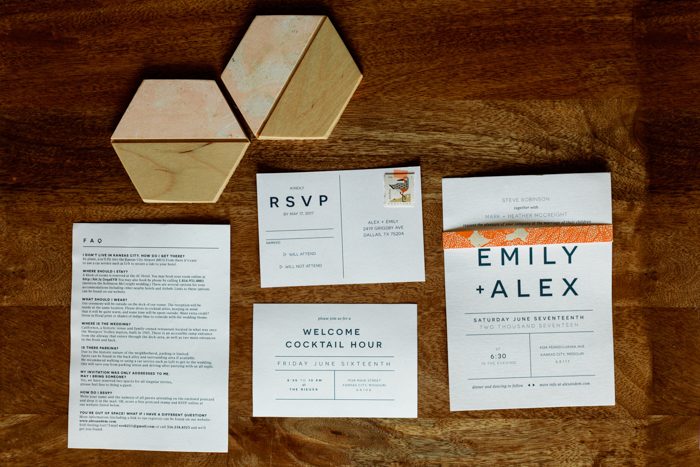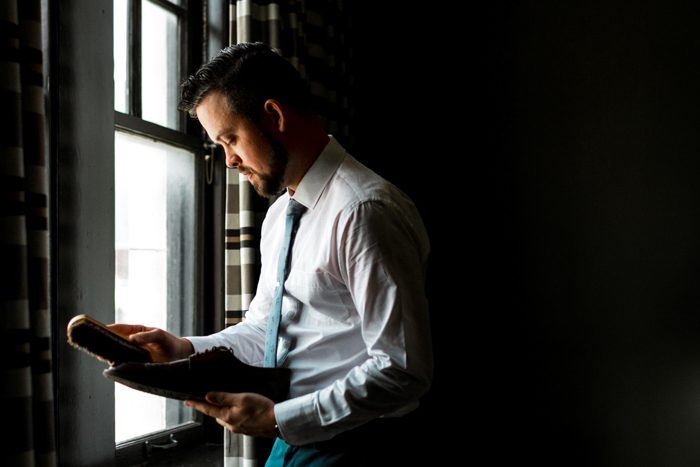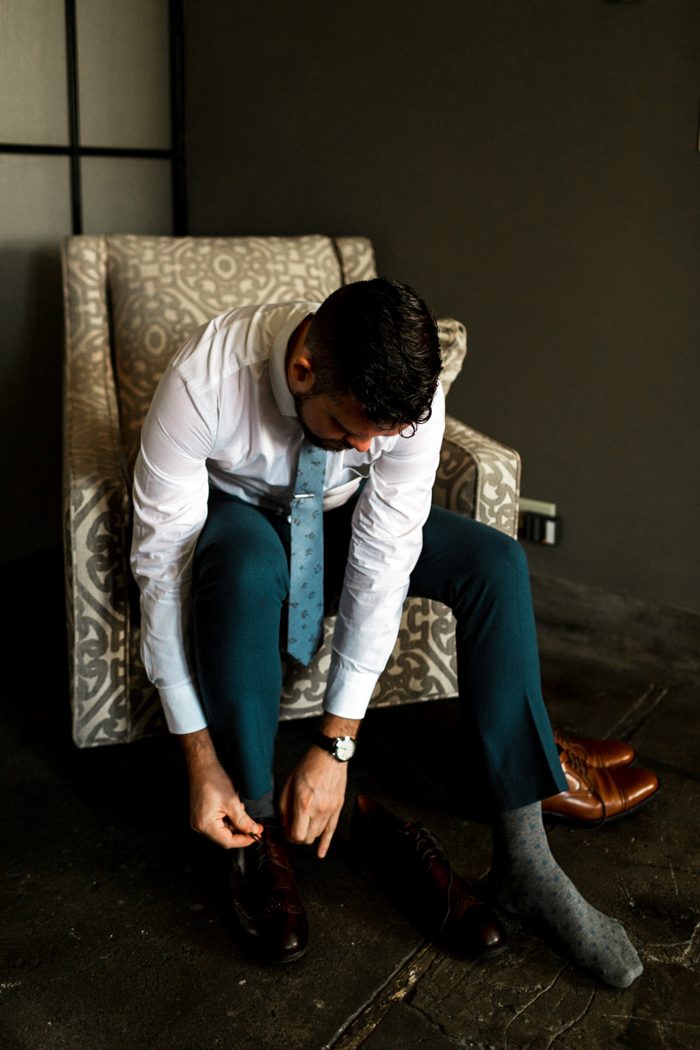 We live in Dallas but decided to have our wedding back home in Kansas City, so we needed an all-inclusive venue to keep the long-distance planning simple. Californos provided the ceremony and reception space, the bar, the food, and an onsite planner. It also happened to be in the neighborhood where we first told each other we loved each other, so literally, every box was checked.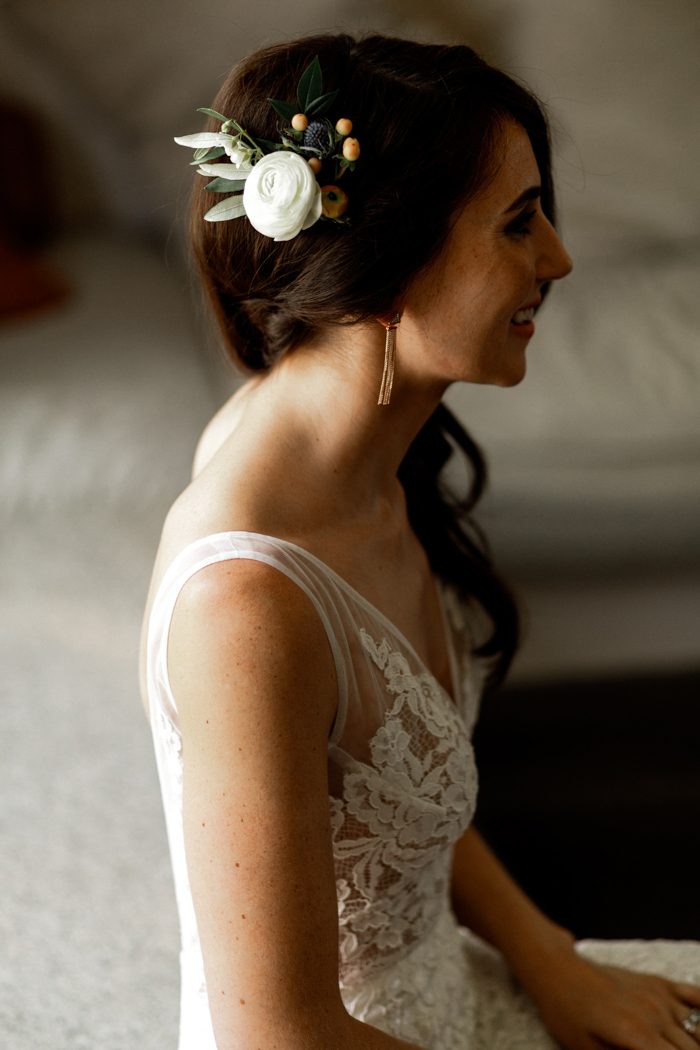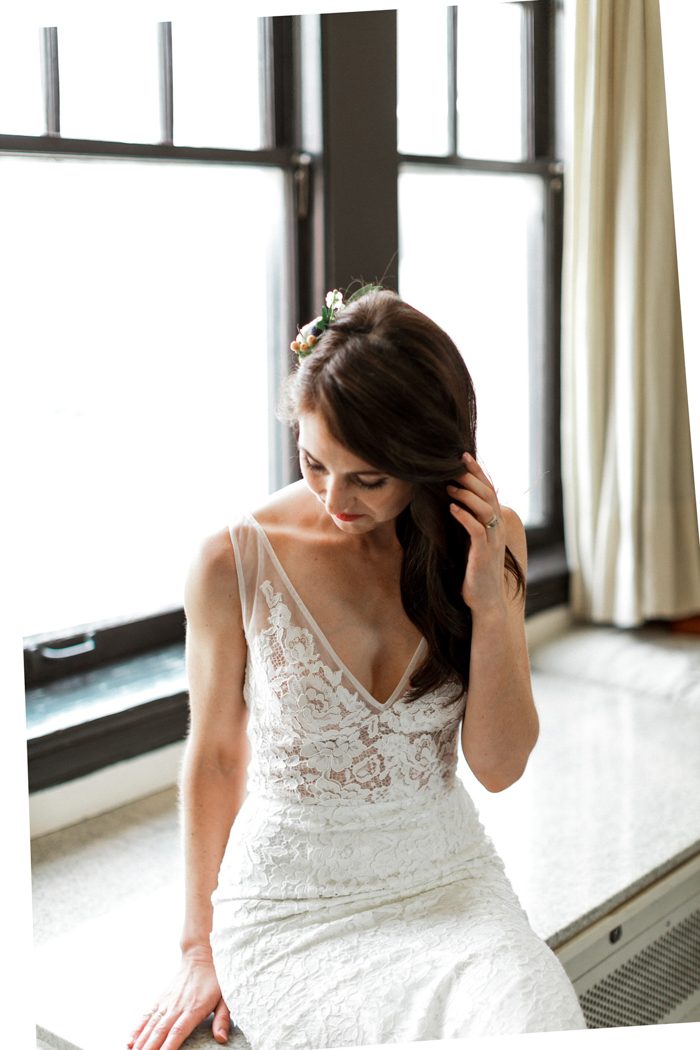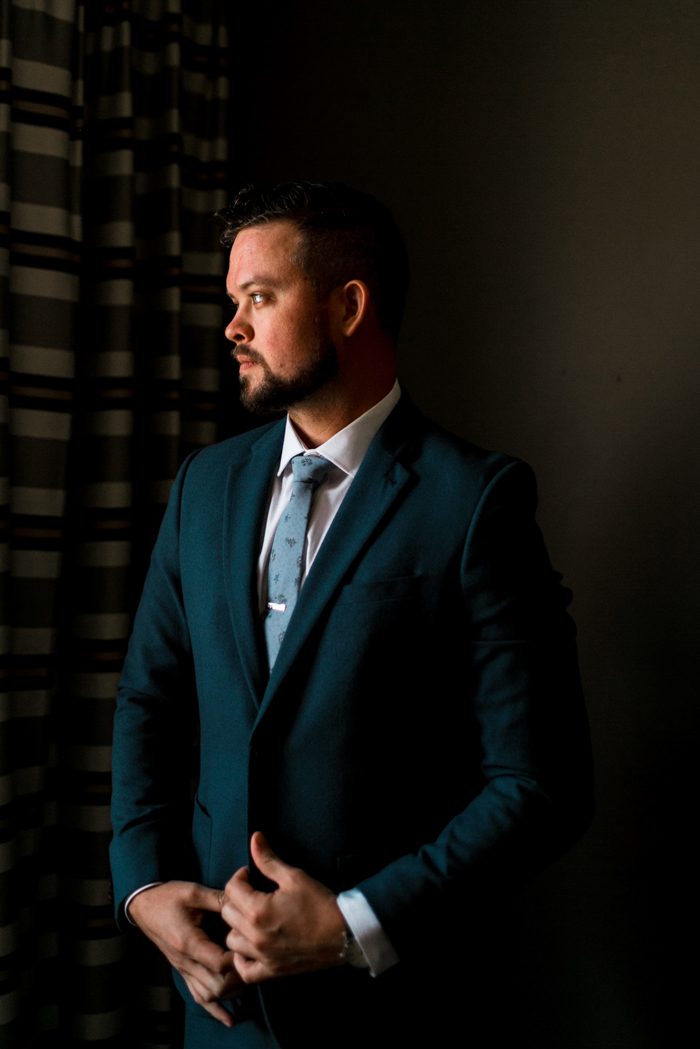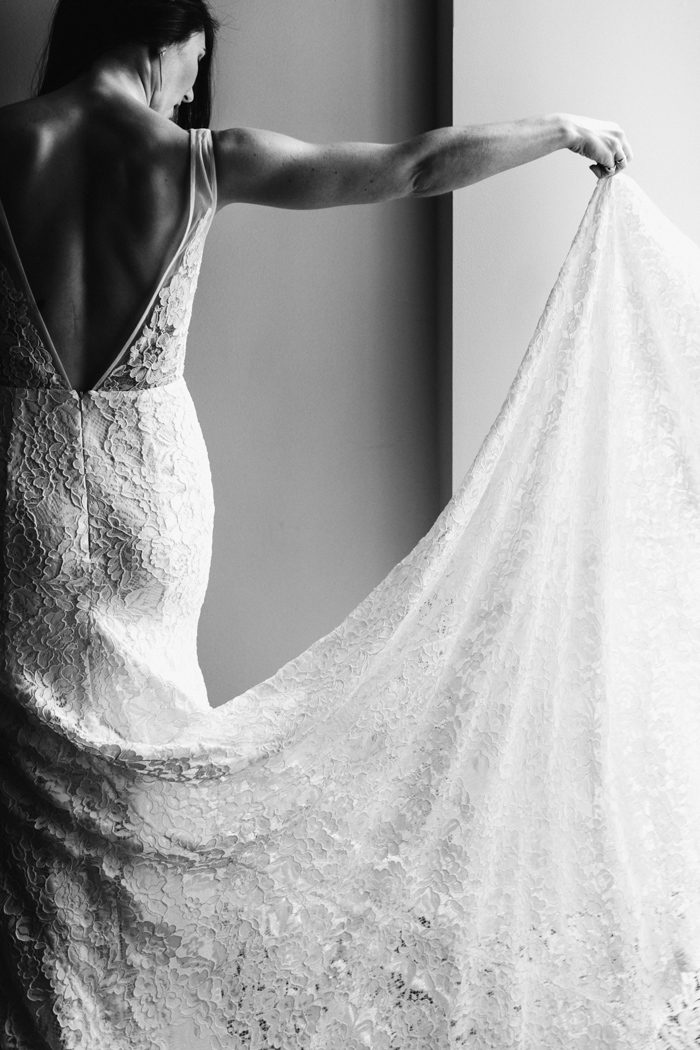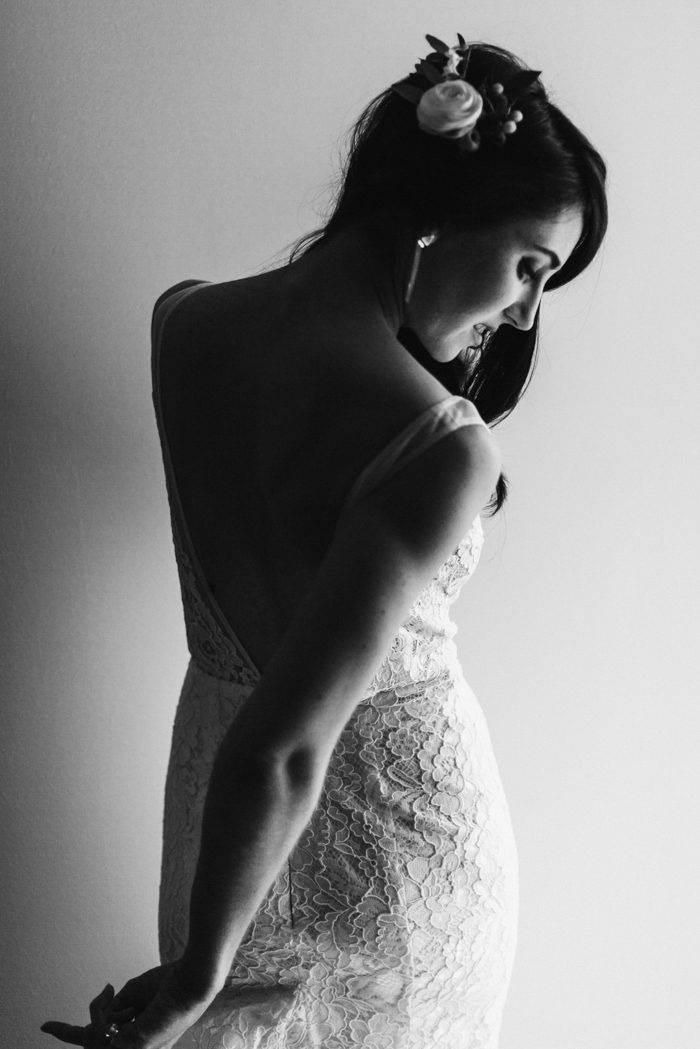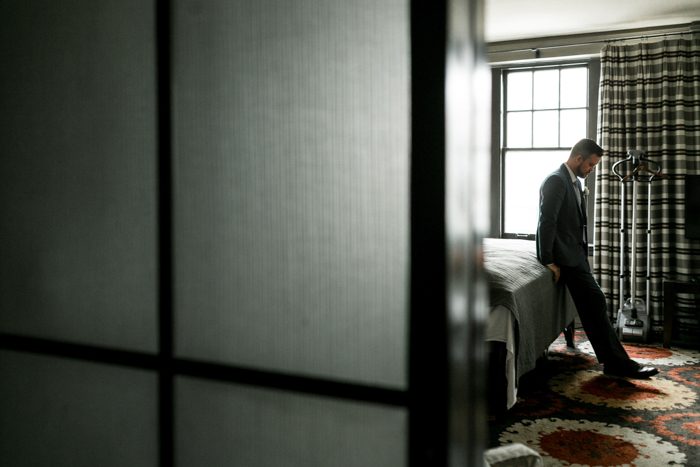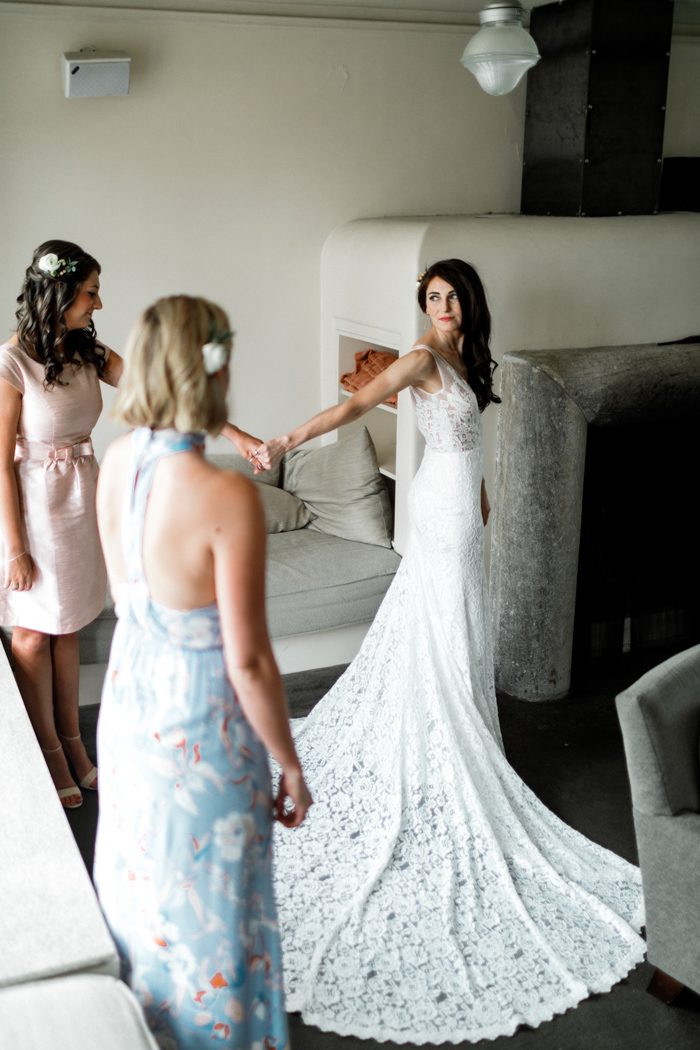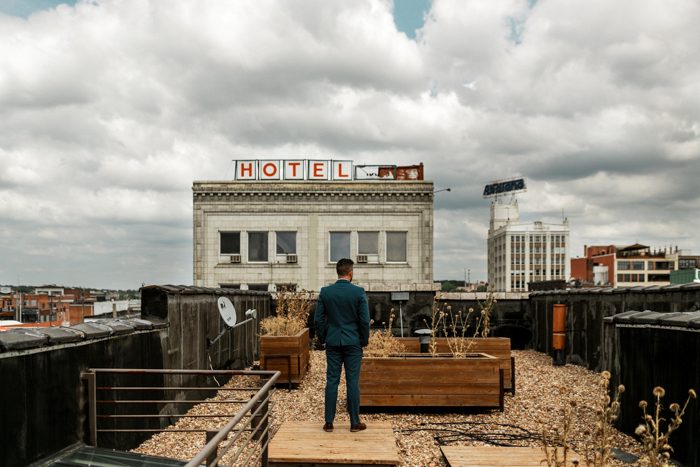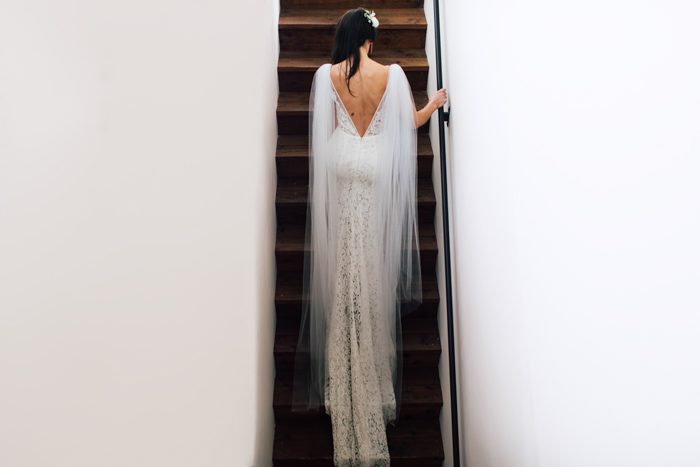 From the groom: The most memorable moment for me was, hands down, seeing Emily for the first time. We had been apart all day and it wasn't until we were together that everything felt real. All my worries went away because I knew I was doing this with her, and there was no one else I'd rather be with for the rest of my life.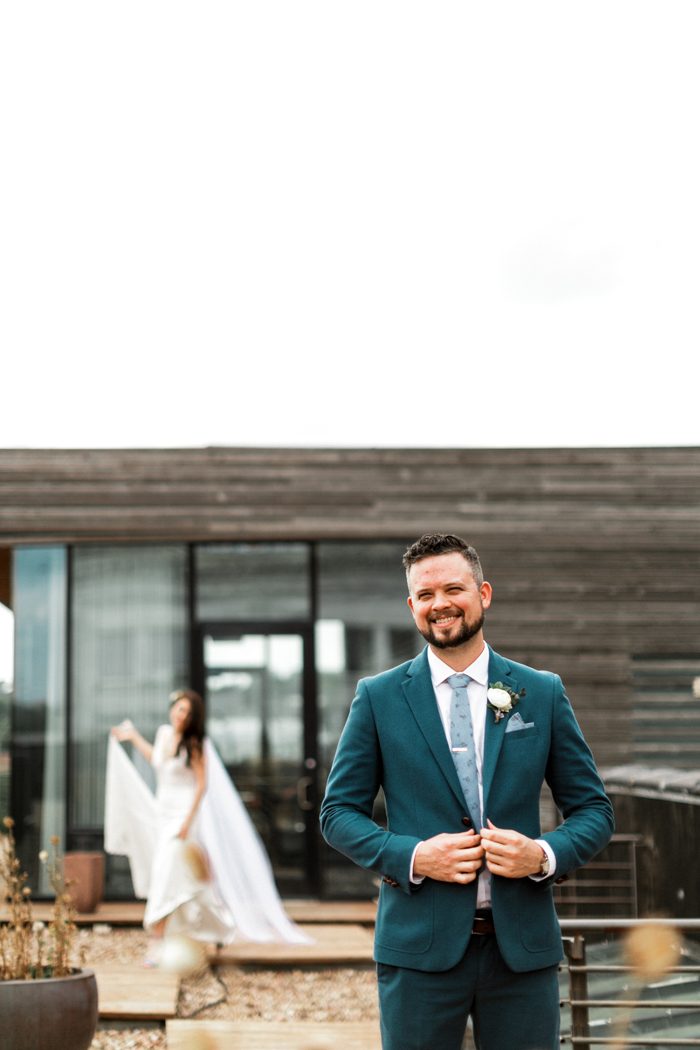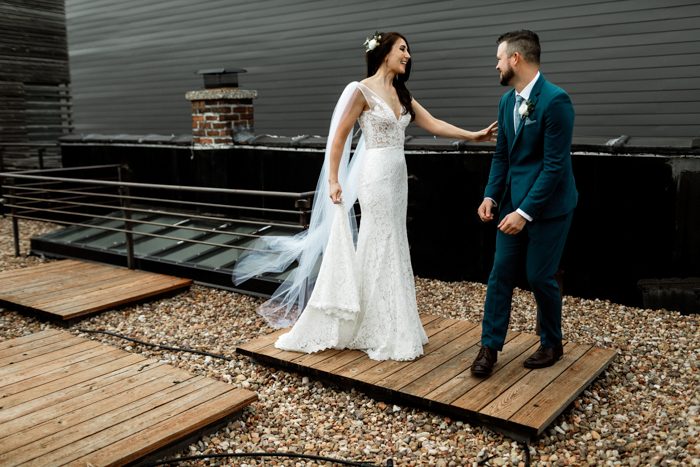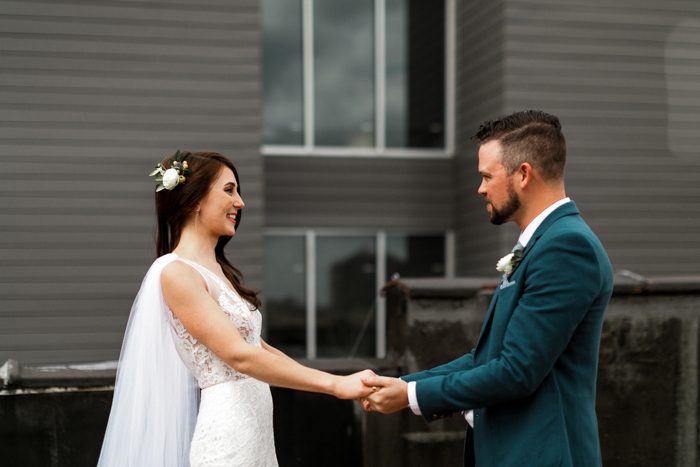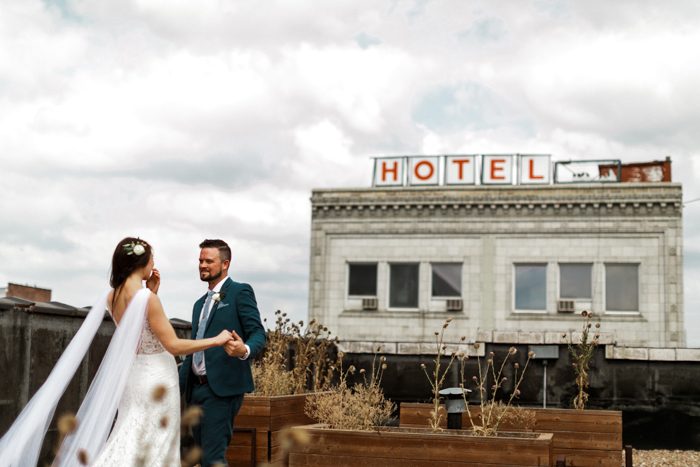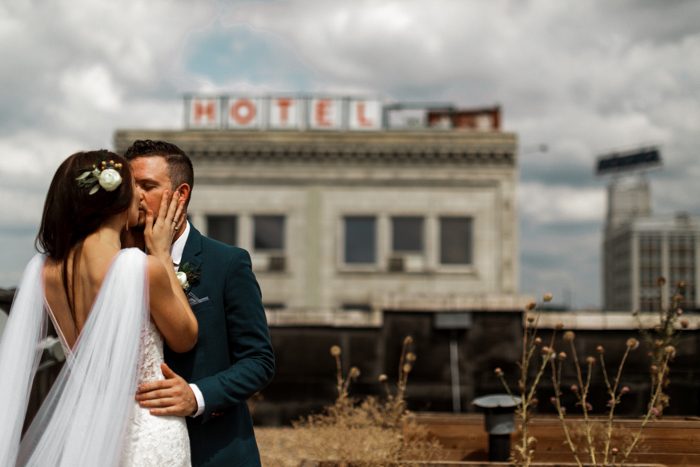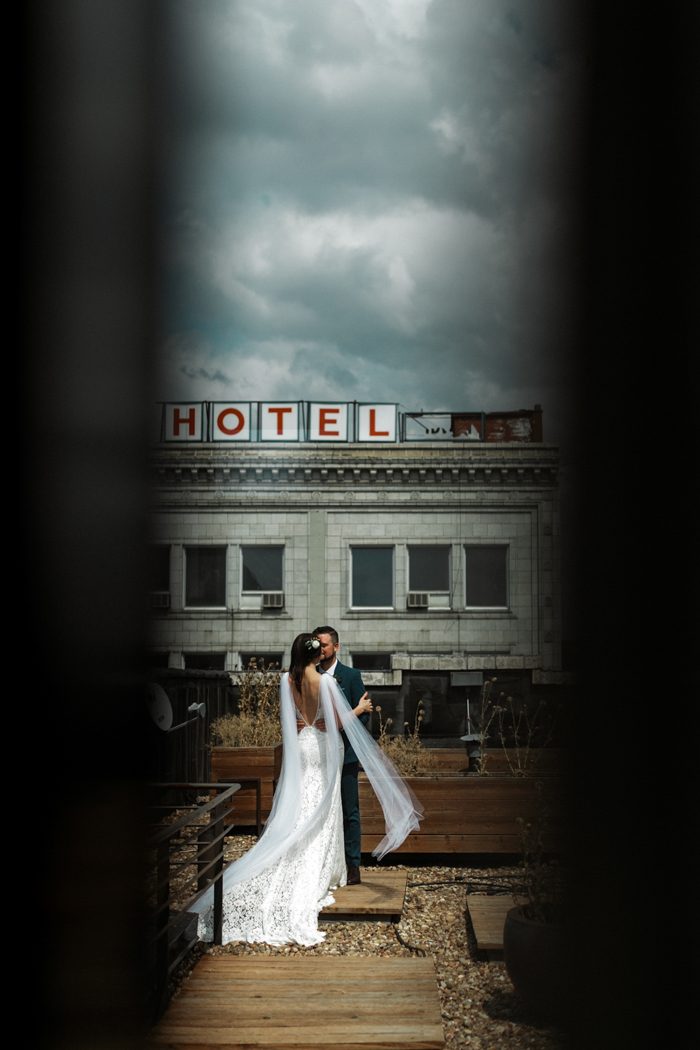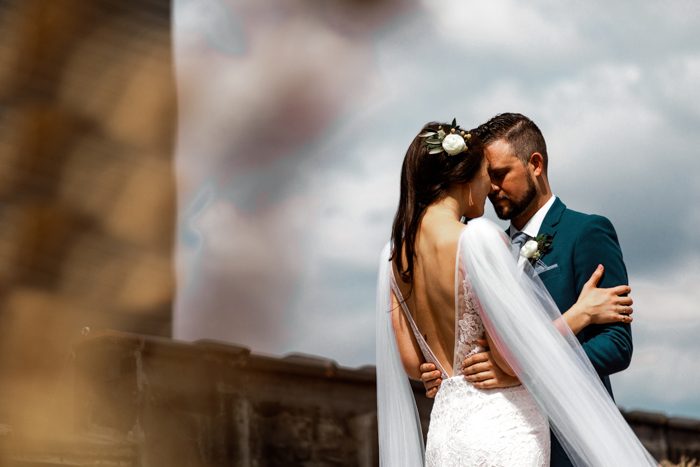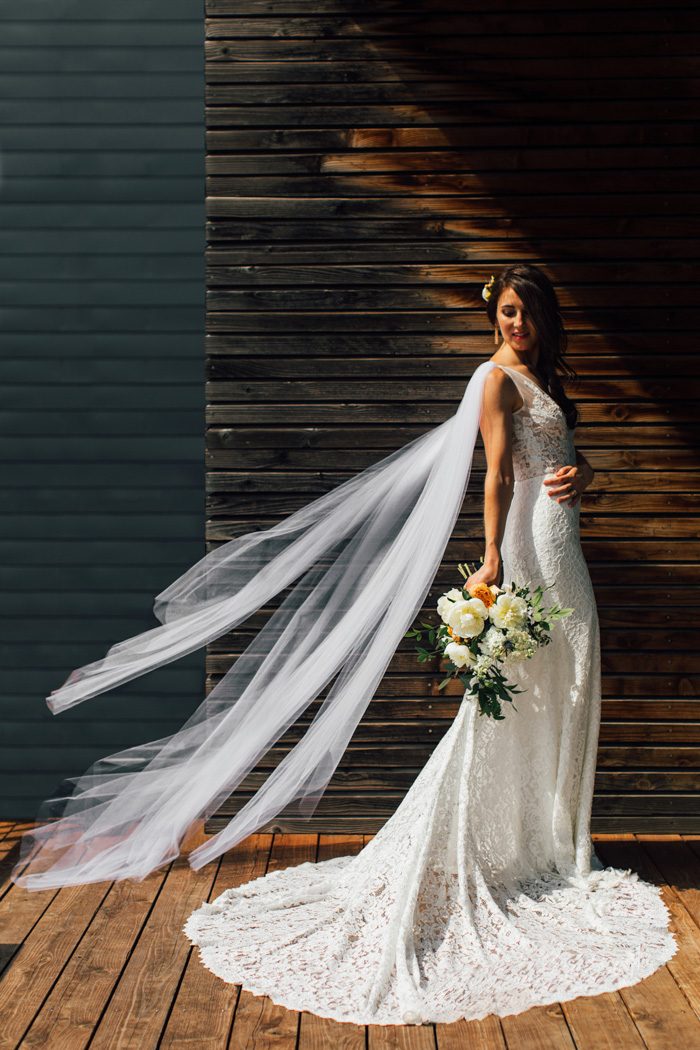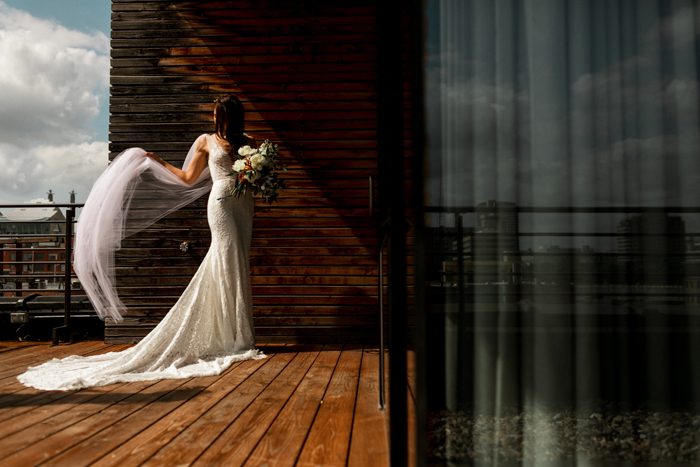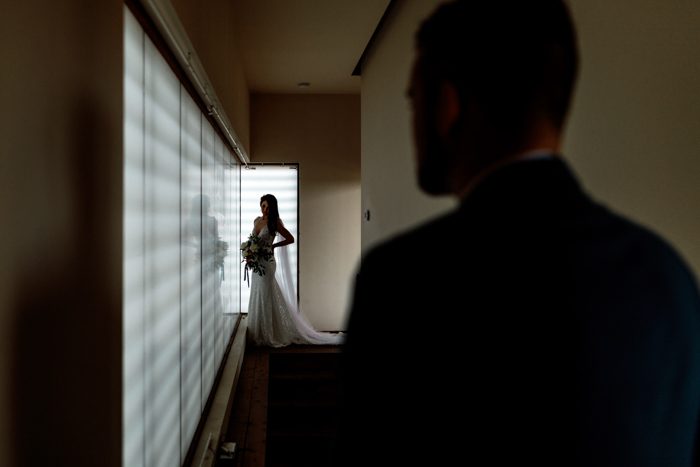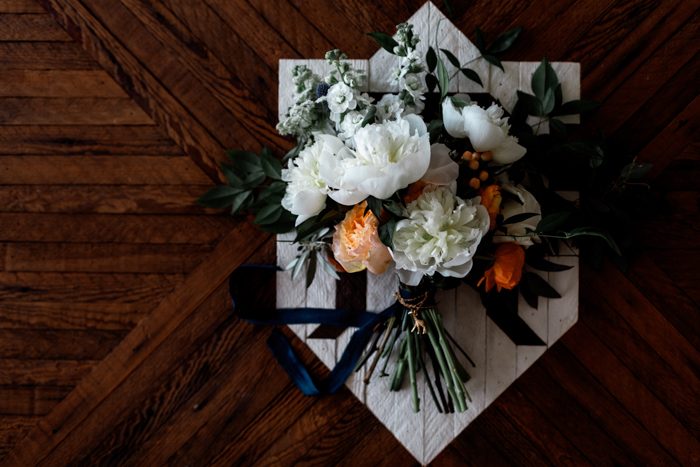 From the bride: Walking down the aisle with my Dad was the time-stopping moment for me. It was like the whole world turned down to a slow spin as the day unfolded before me. I saw every single person we loved and shared our lives with looking back at me. I saw all of the little things come together, and I saw Alex and Artie (our pup) standing at the altar. I just kept thinking, this is magic, this is pure life and love and magic and I will never ever forget this moment.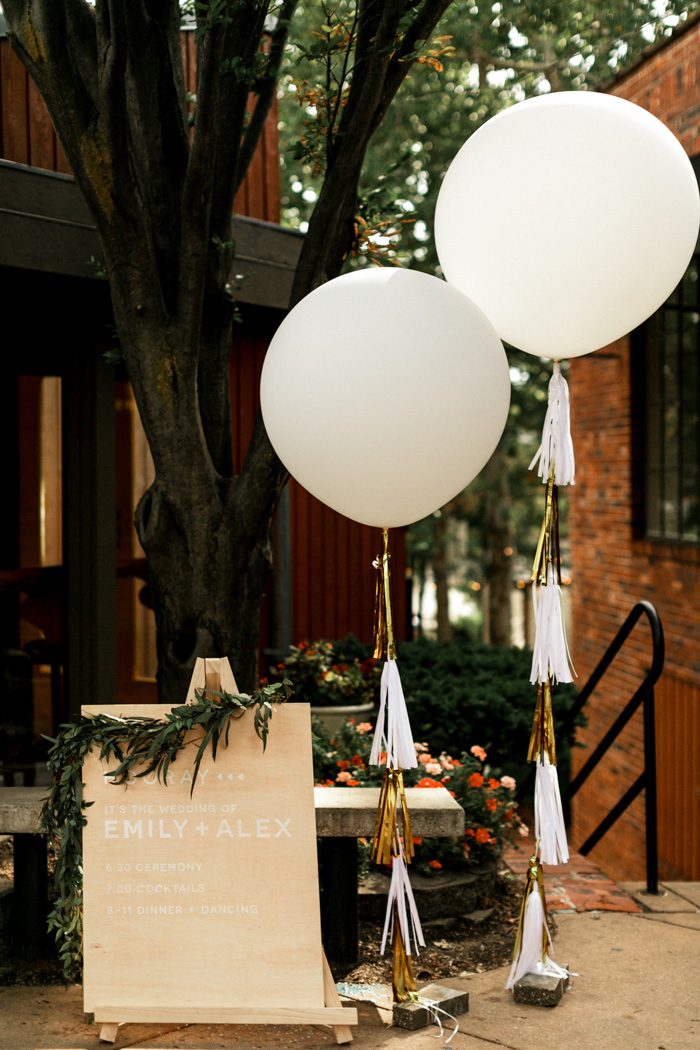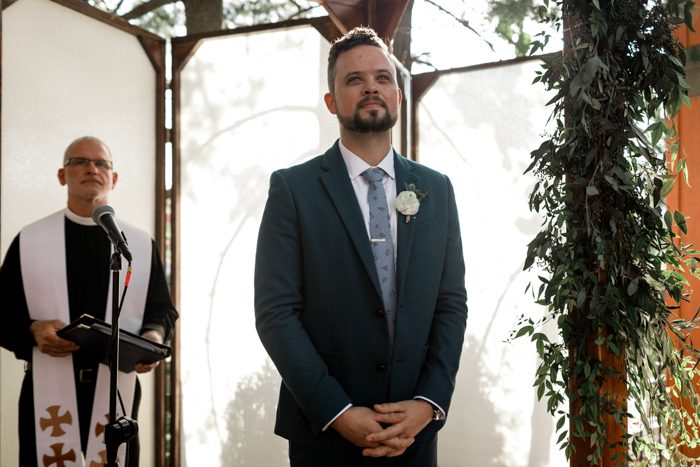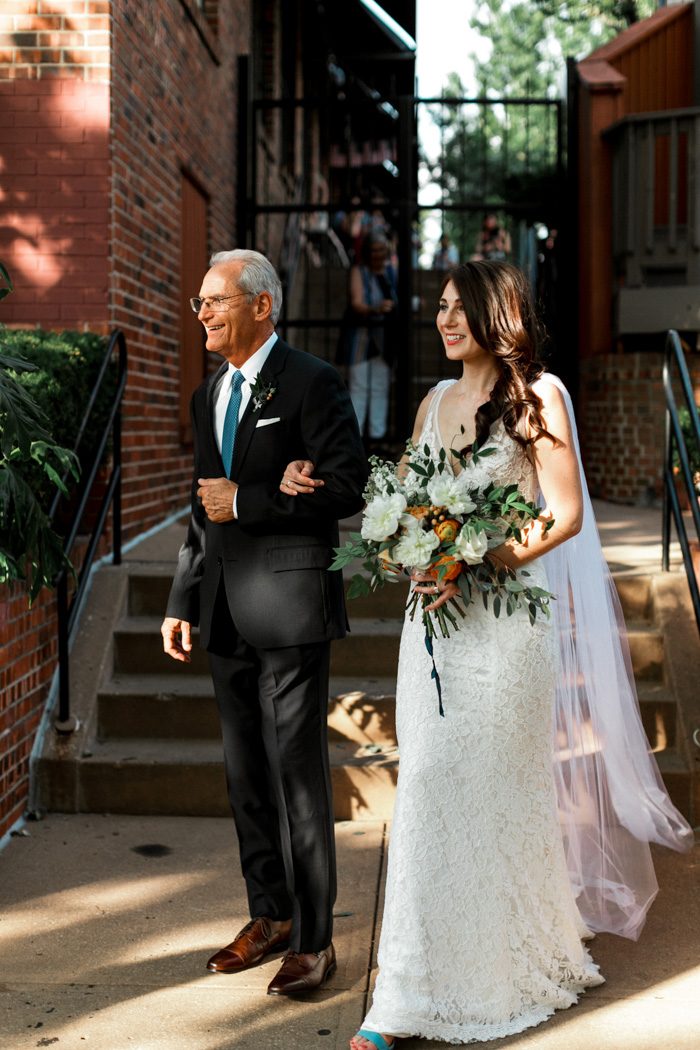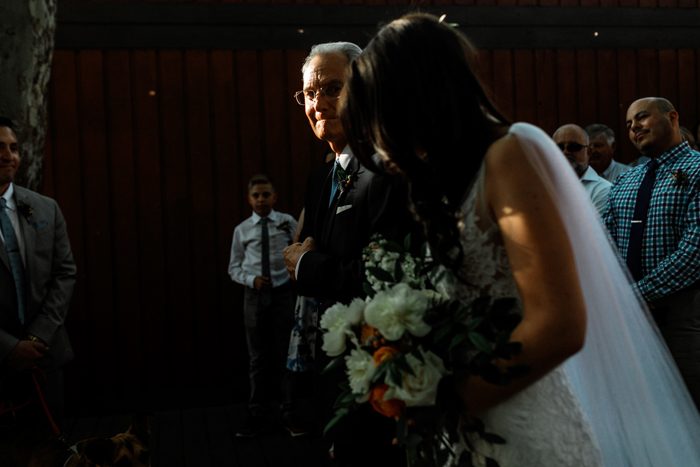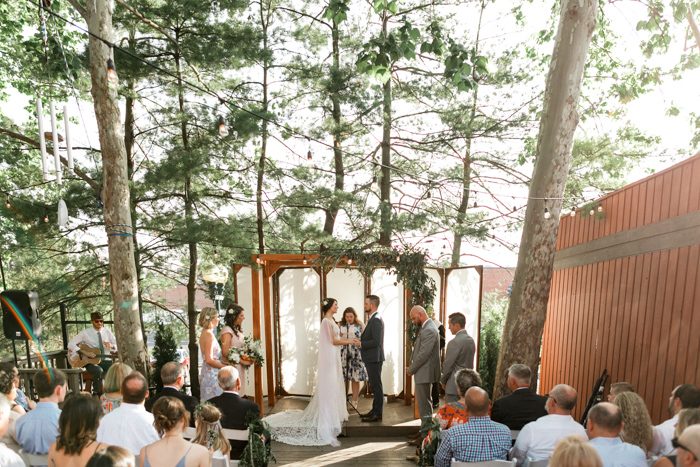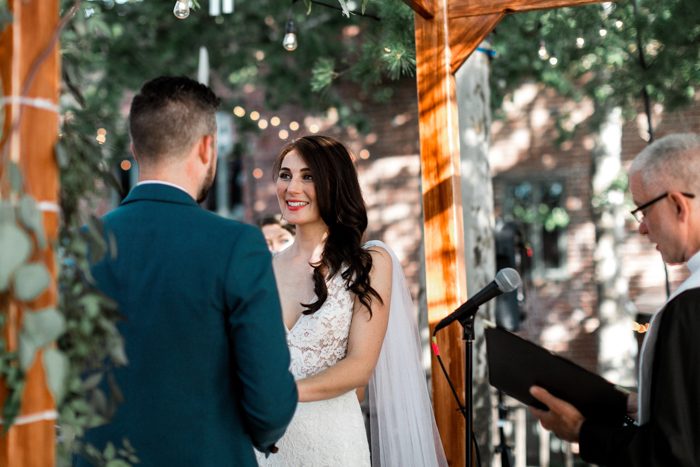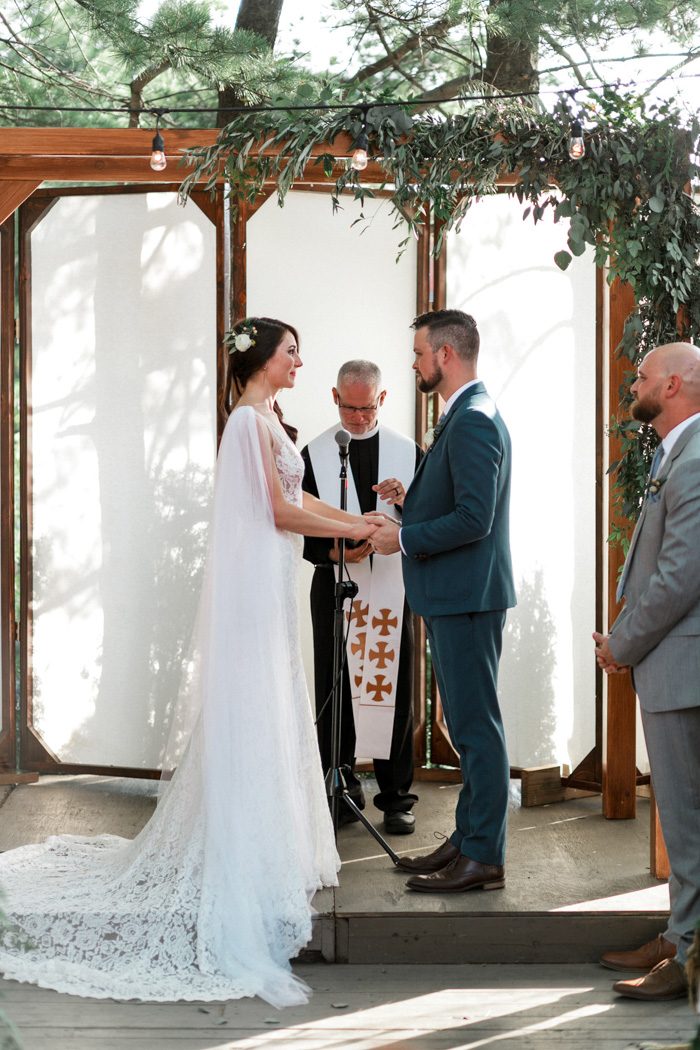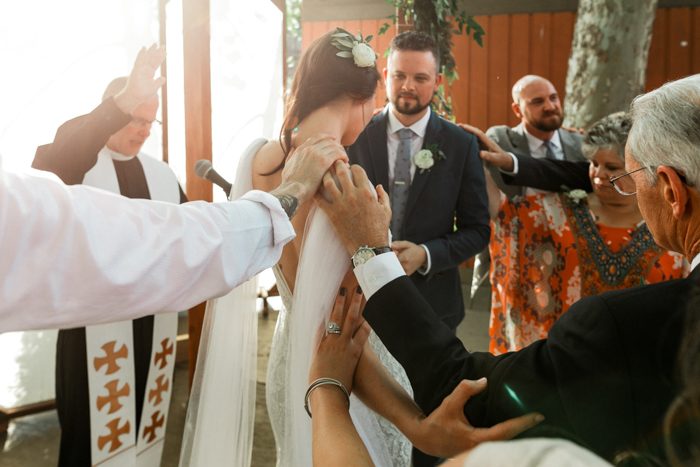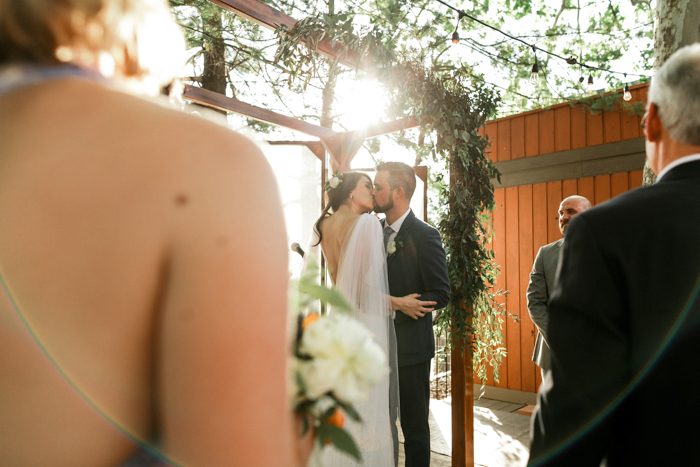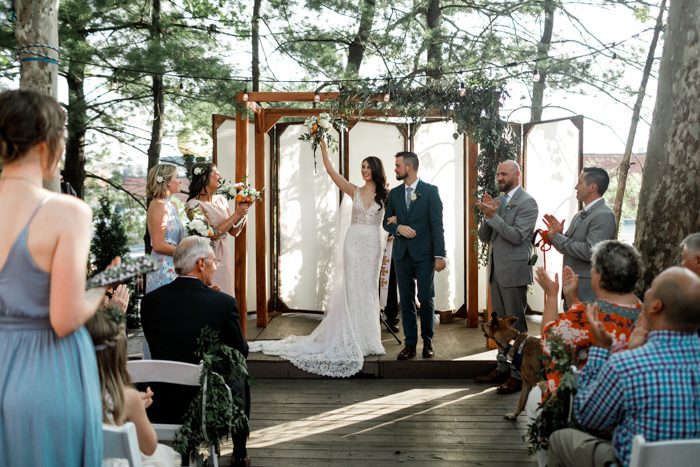 Advice from the groom: Decision fatigue is a real thing. Sometimes you just have to close your eyes, point, and let fate decide.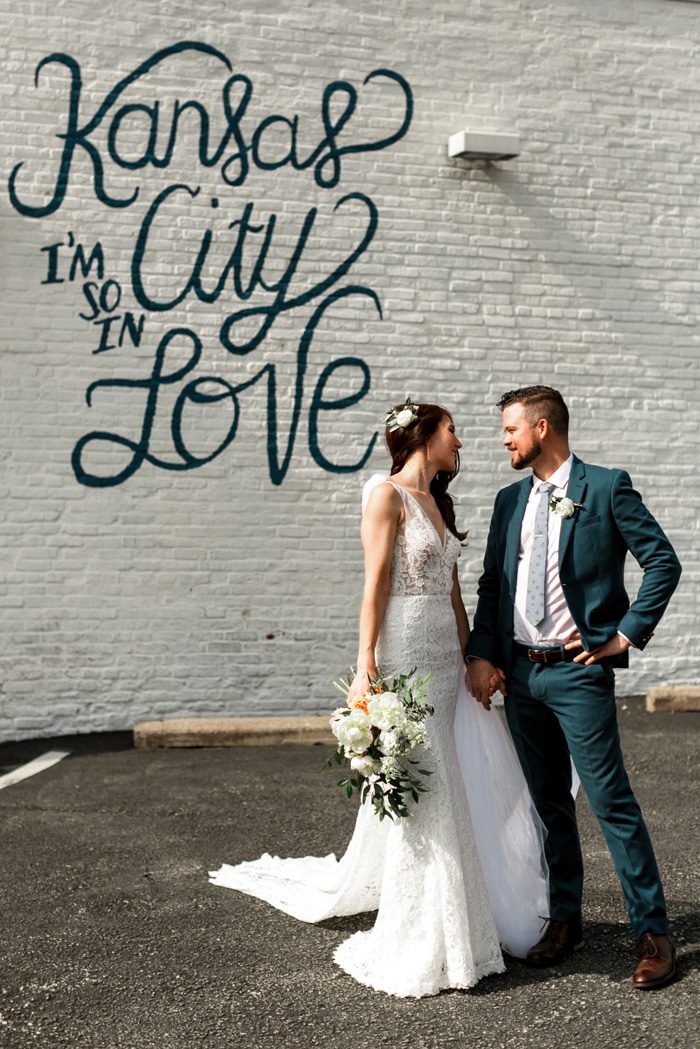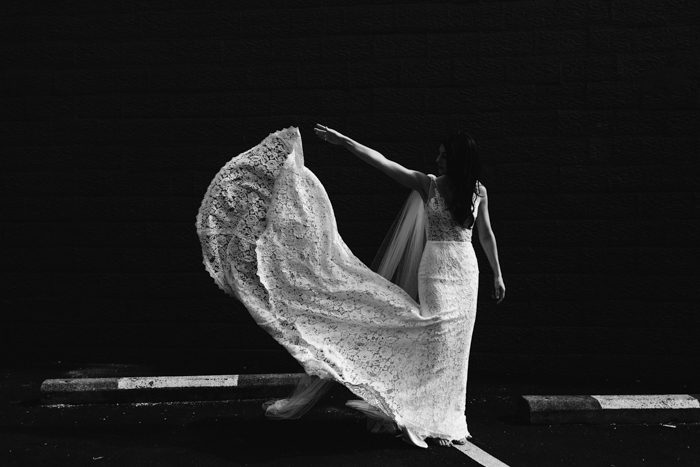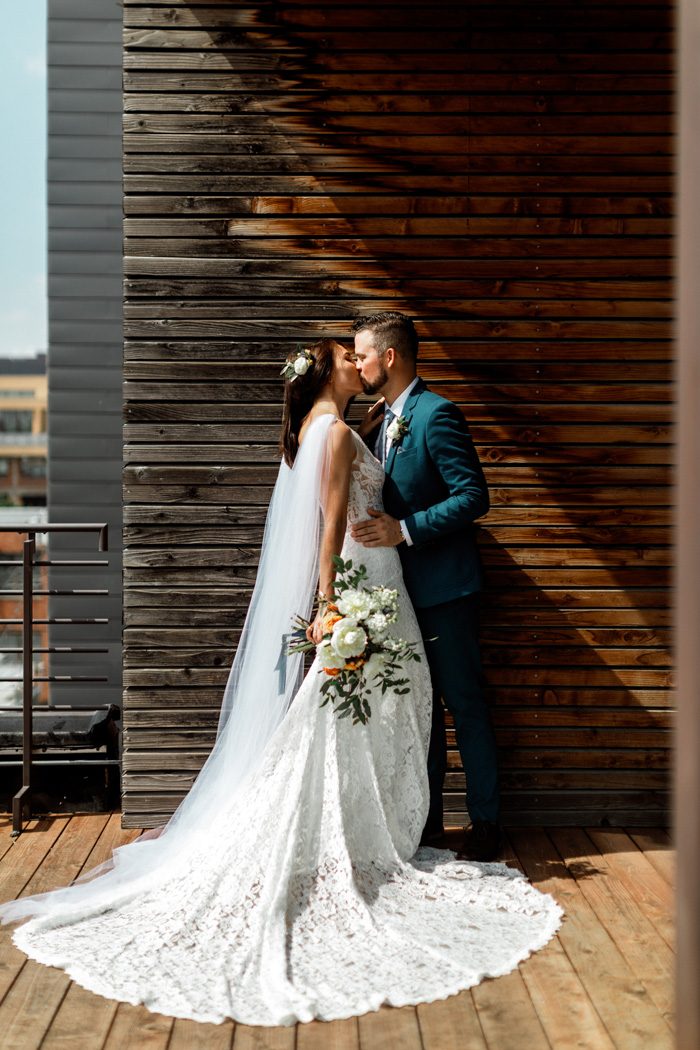 Advice from the bride: Keep a healthy perspective. Talk with your partner and promise to support each other in this one fundamental principle before you start planning. It's so easy to get swept away in all the decisions, believing each one is the most important one you'll ever make. Putting that kind of pressure on yourself is crazy! It's vital to remember that it's just one day, and ultimately it's what happens after the wedding that you should be most excited about.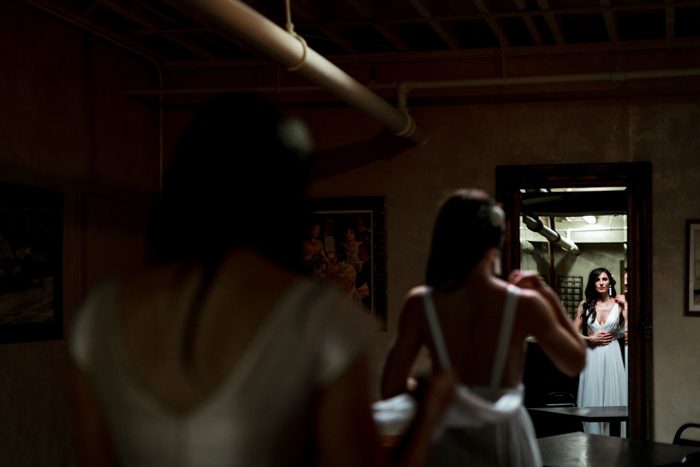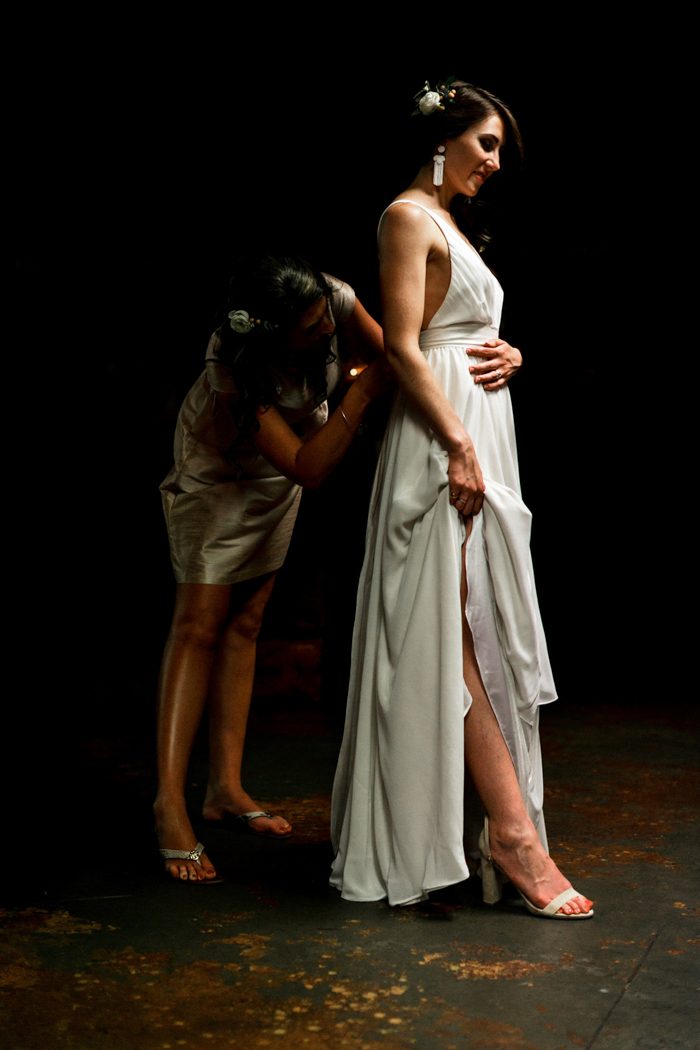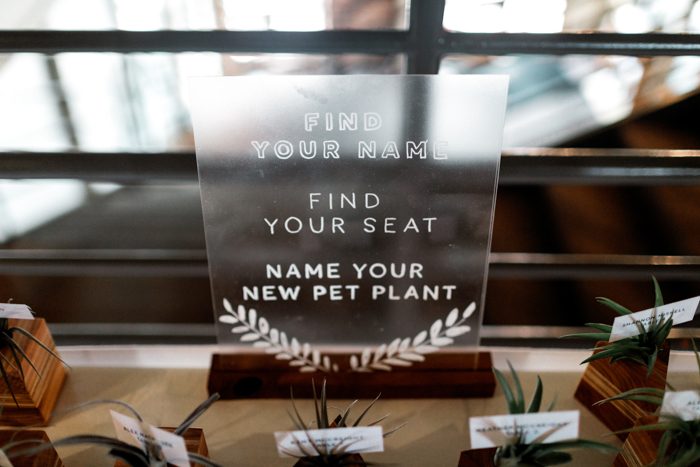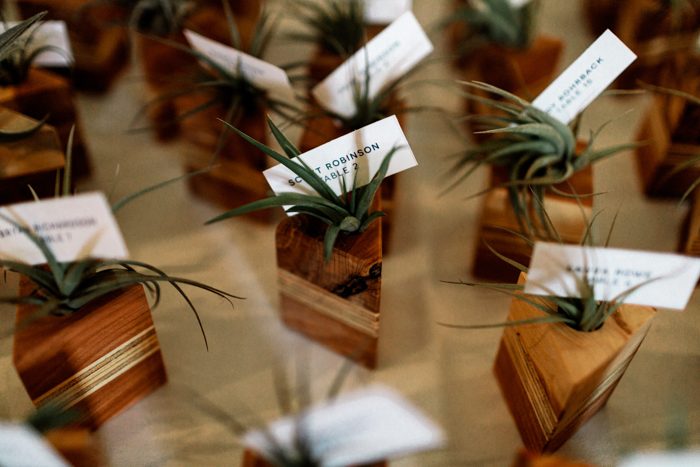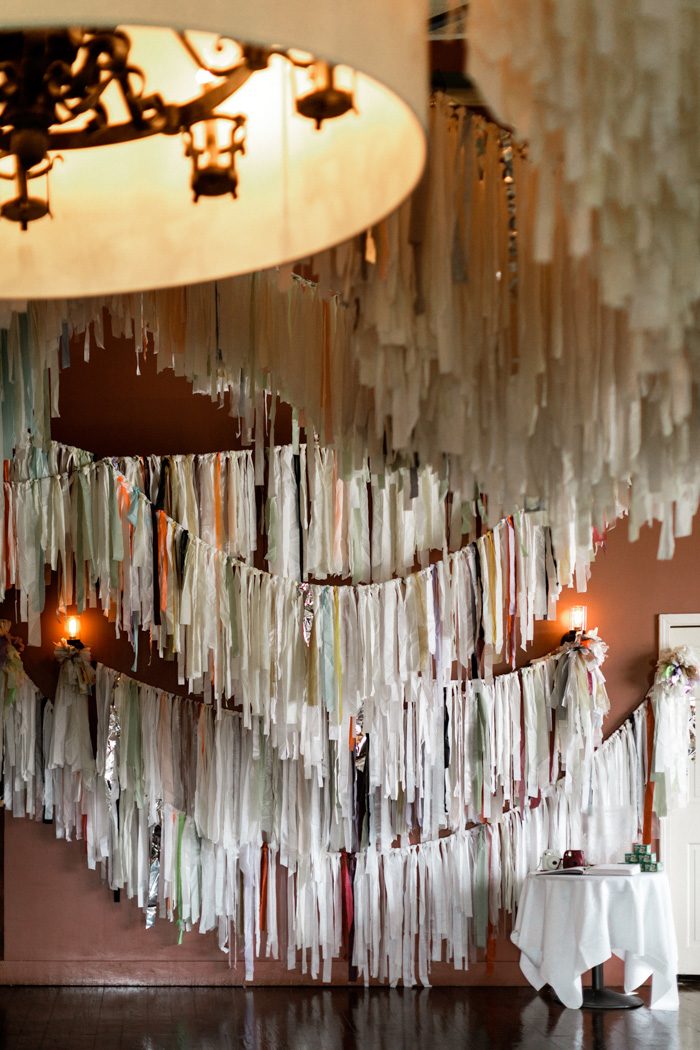 We DIY-ed everything. We run a small business making home goods (complete with a fully stocked woodshop and studio) and are blessed to have a talented group of friends. We couldn't justify buying anything we could make ourselves! We crafted all the centerpieces and favors and tapped friends to do the flowers and reception decor.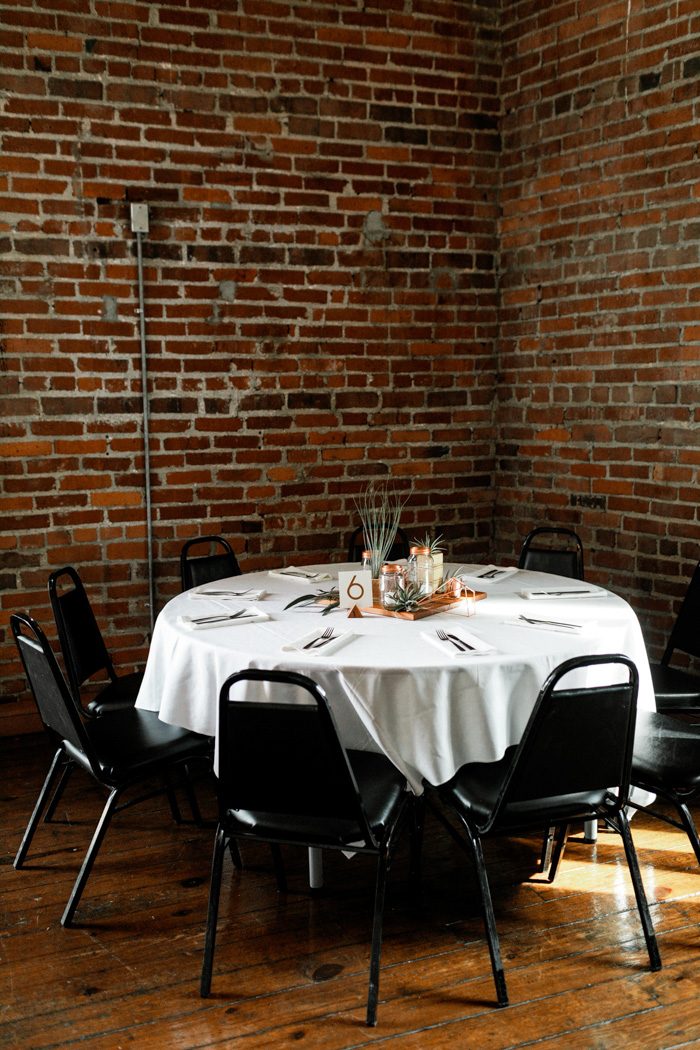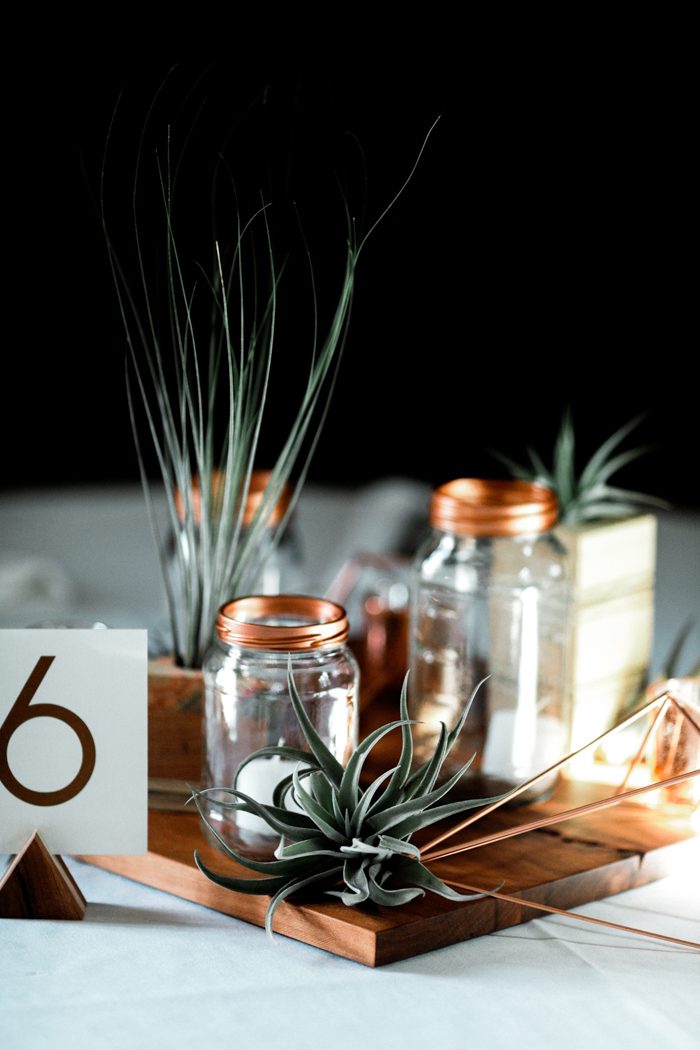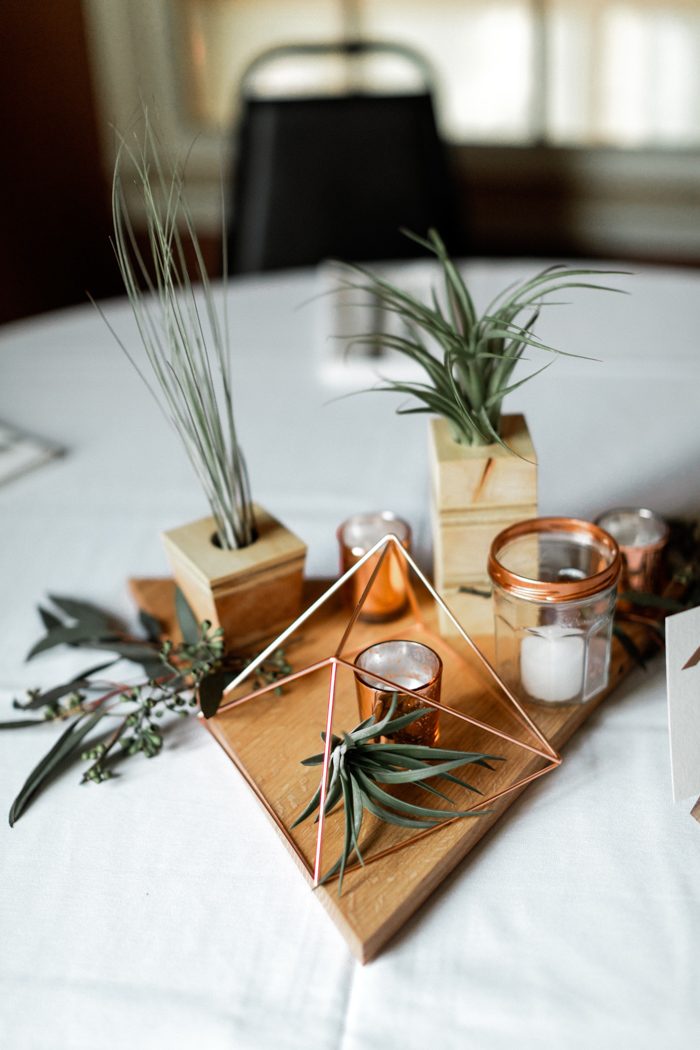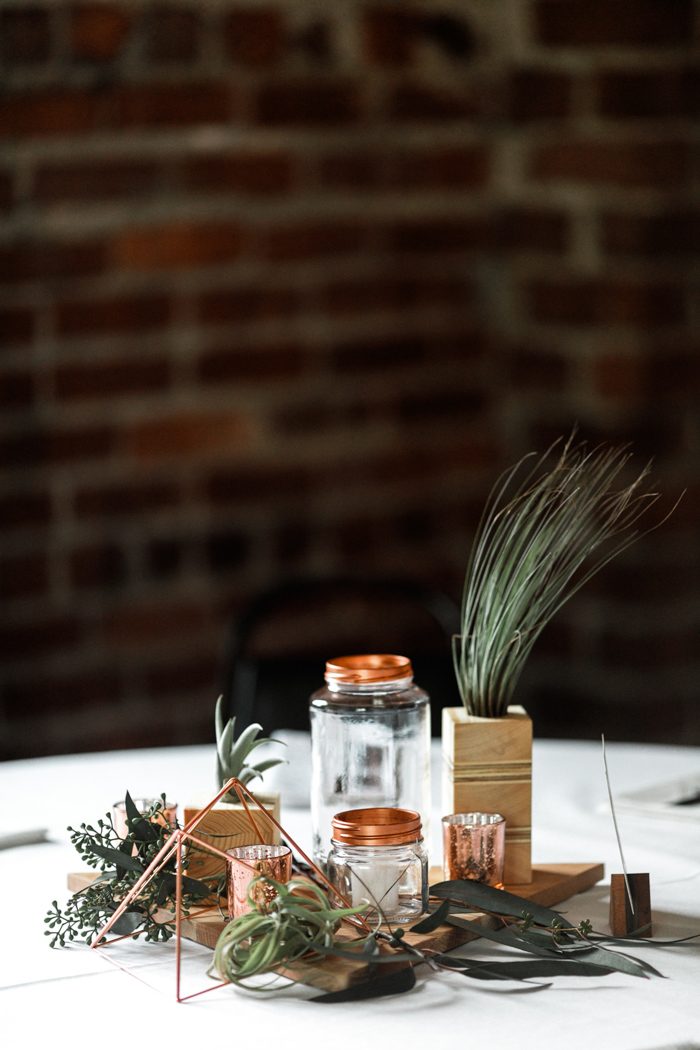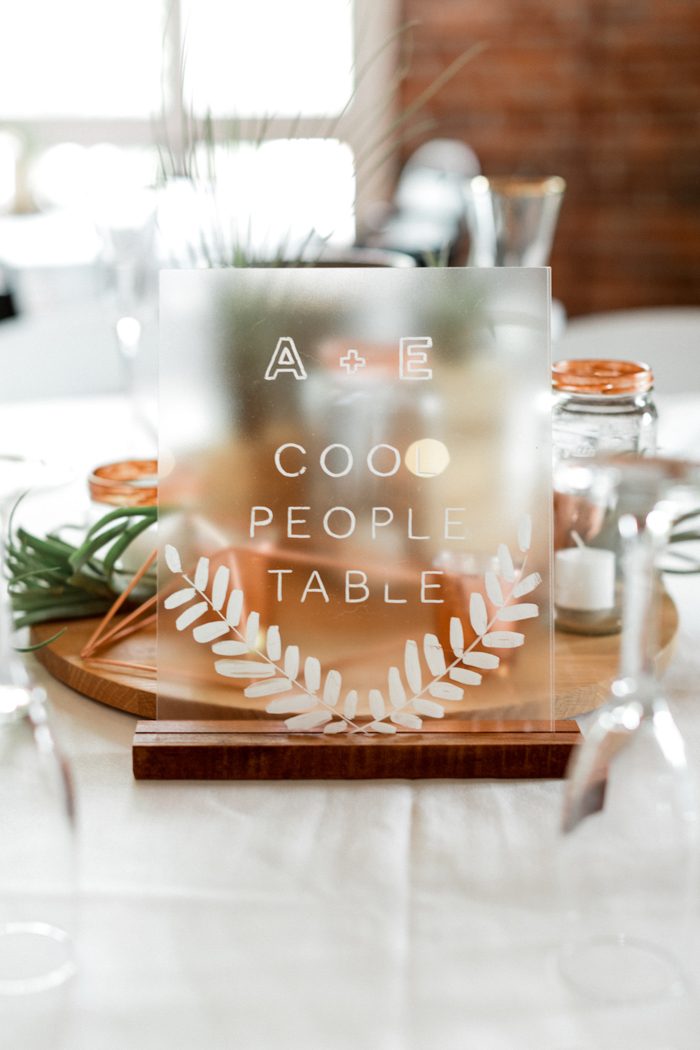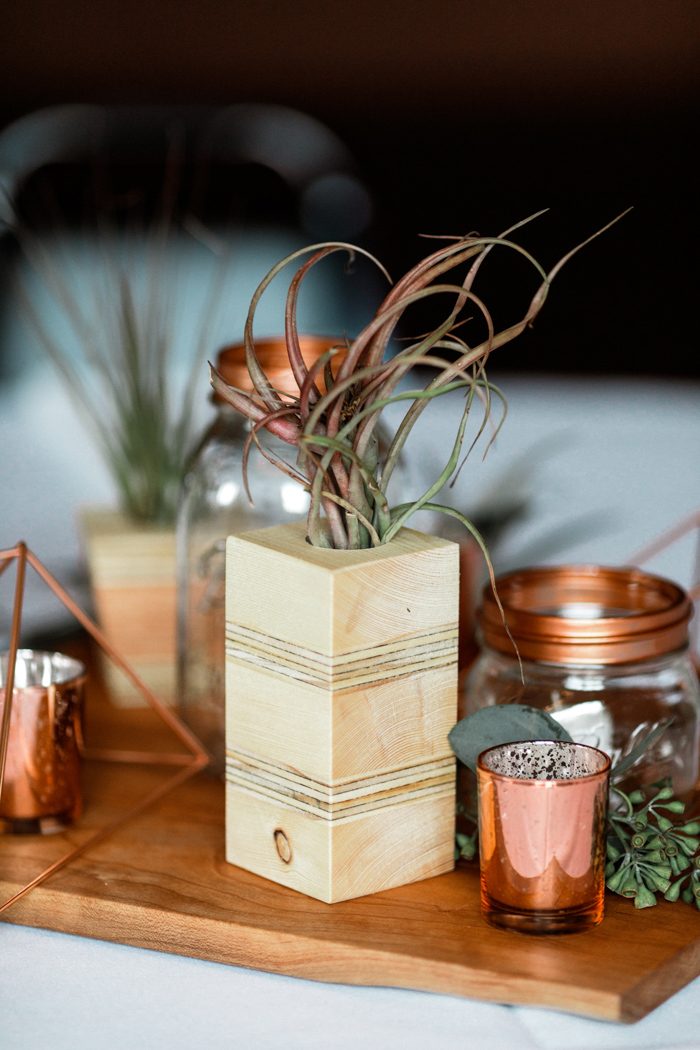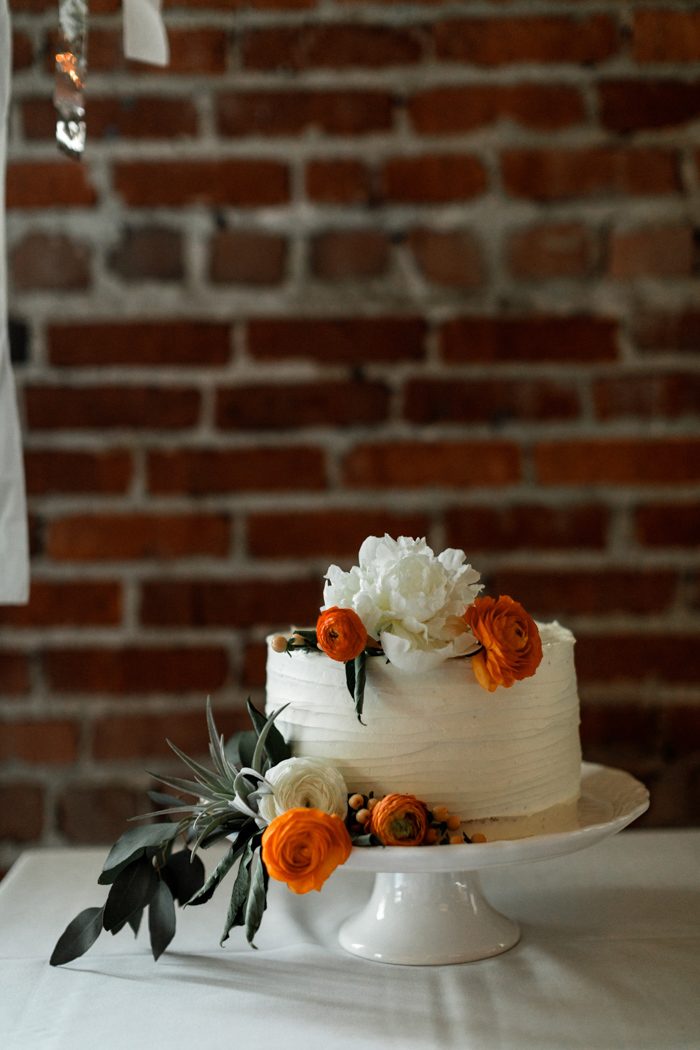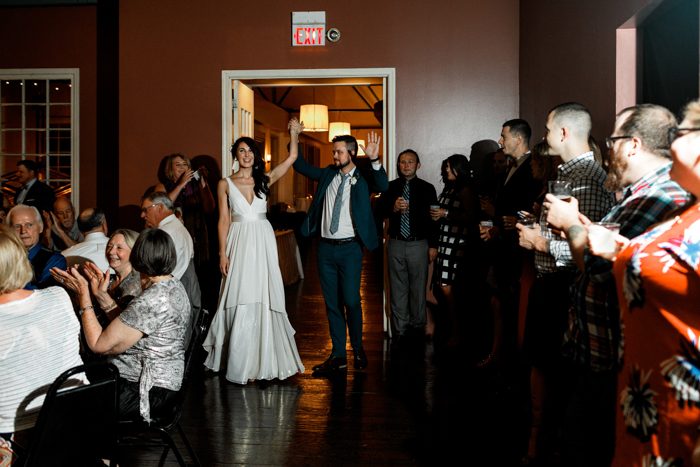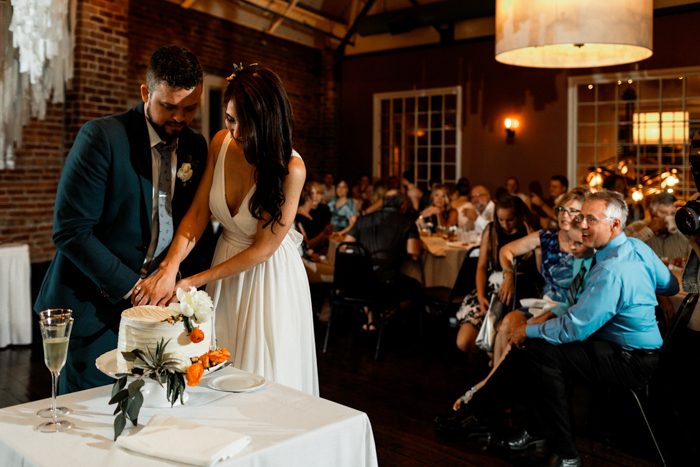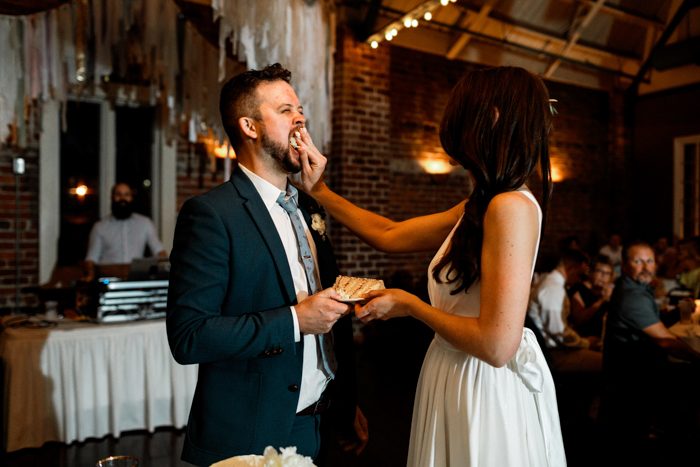 Processional – "Sweet Child O' Mine" by Guns N' Roses
Recessional – "Love You Madly" by Cake
First Dance – "Weathered" by Jack Garratt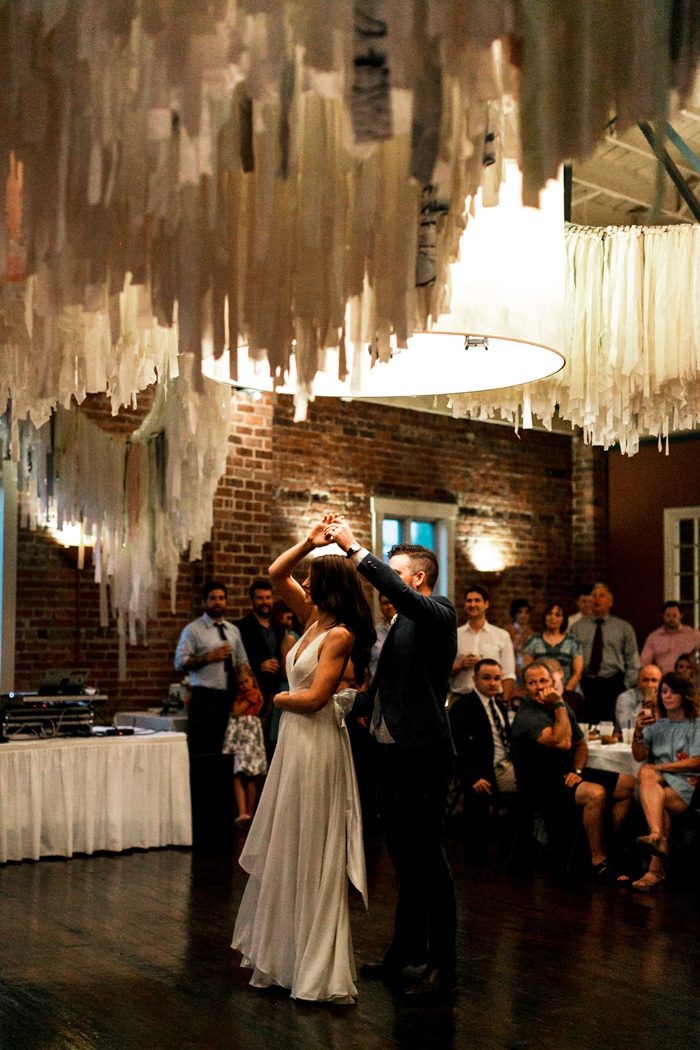 Congratulations to Emily and Alex, and a special thanks to Junebug member Lindsey Baker Photography for sharing this phenomenal Californos wedding with us! Love the idea of getting married at a restaurant? Then you've got to see this modern chic NYC wedding at PUBLIC Restaurant!