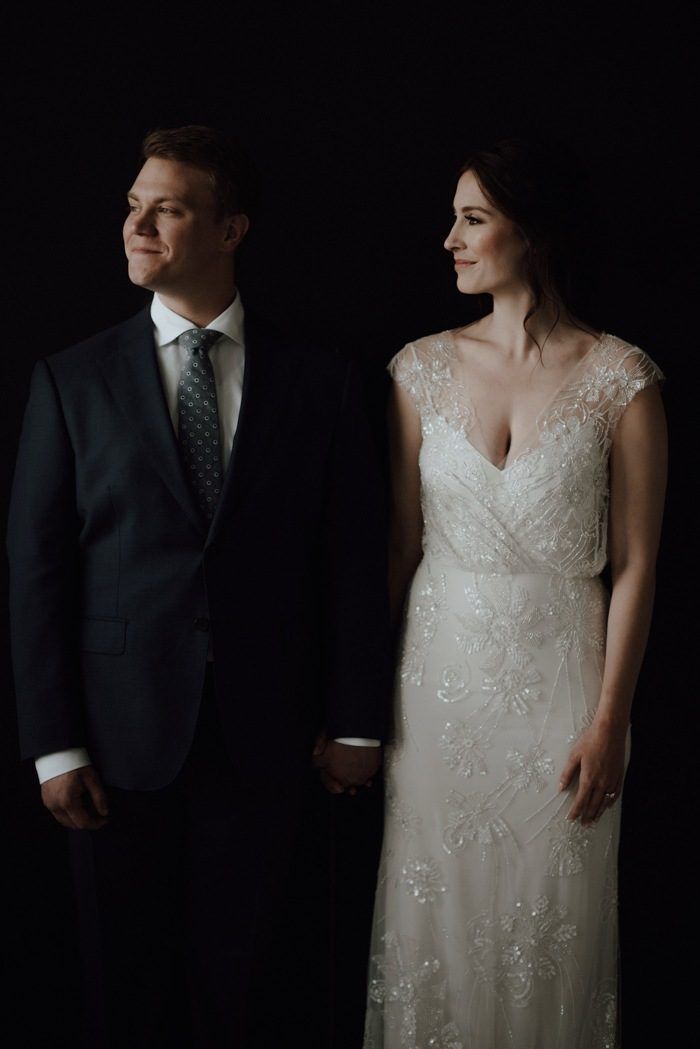 Kelly and Matt's wedding at Houston Rental Studio will give you major heart eyes! From Kelly's stunning Casa de Novia bridal gown to the lush floral ceremony backdrop created by Flower Vibes to the dreamy light in the studio, there is absolutely nothing not to love about this intimate, urban wedding. Photographer Joseph West killed it with Kelly and Matt's portraits with the way he played around with the light and shadows around the studio space. To top it off, Kelly and Matt exchanged their vows in the most intimate setting, with only 15 people attending their wedding. Now go grab some tissues in preparation to weep and enjoy this magic!
The Couple:
Kelly and Matt
The Wedding:
Houston Rental Studio, Houston, Texas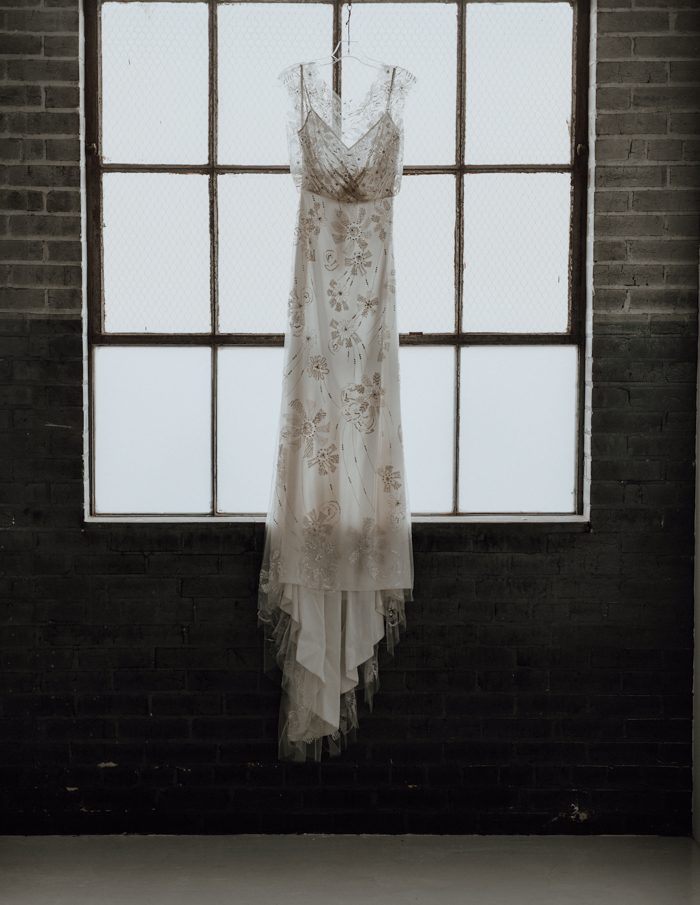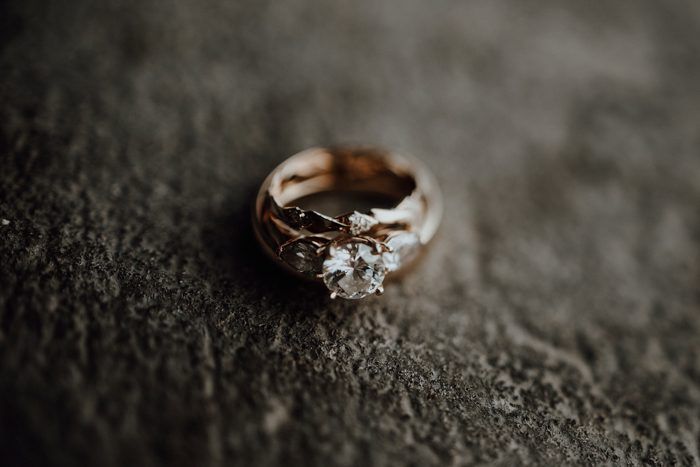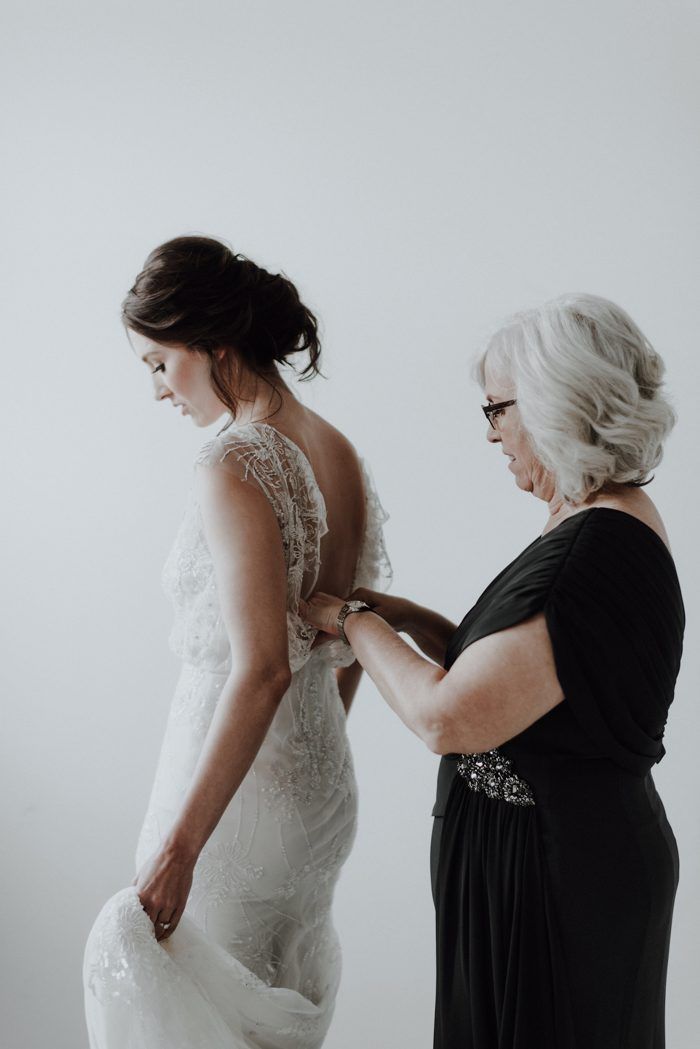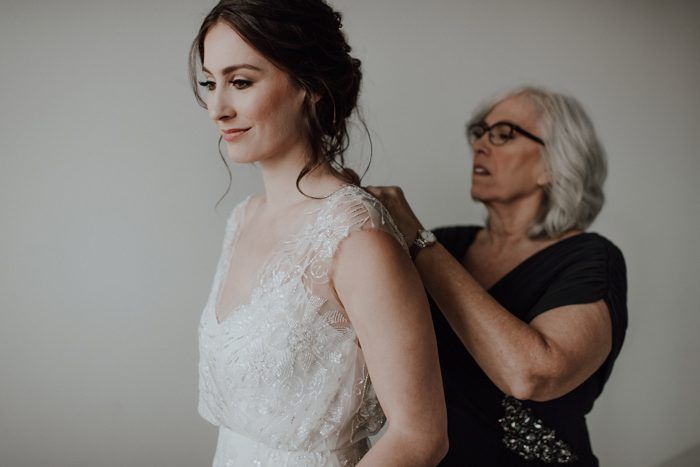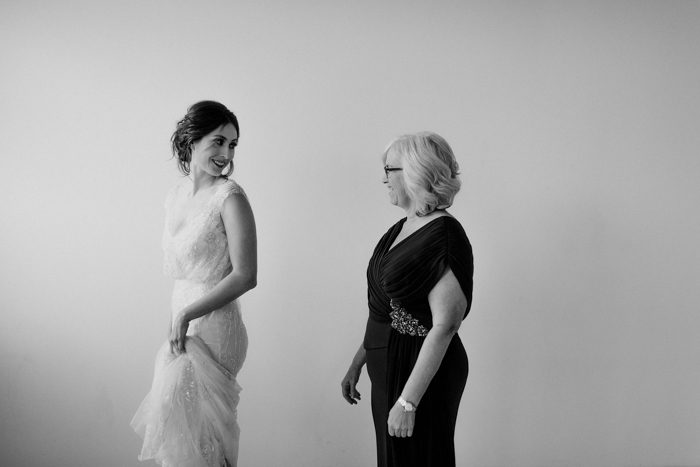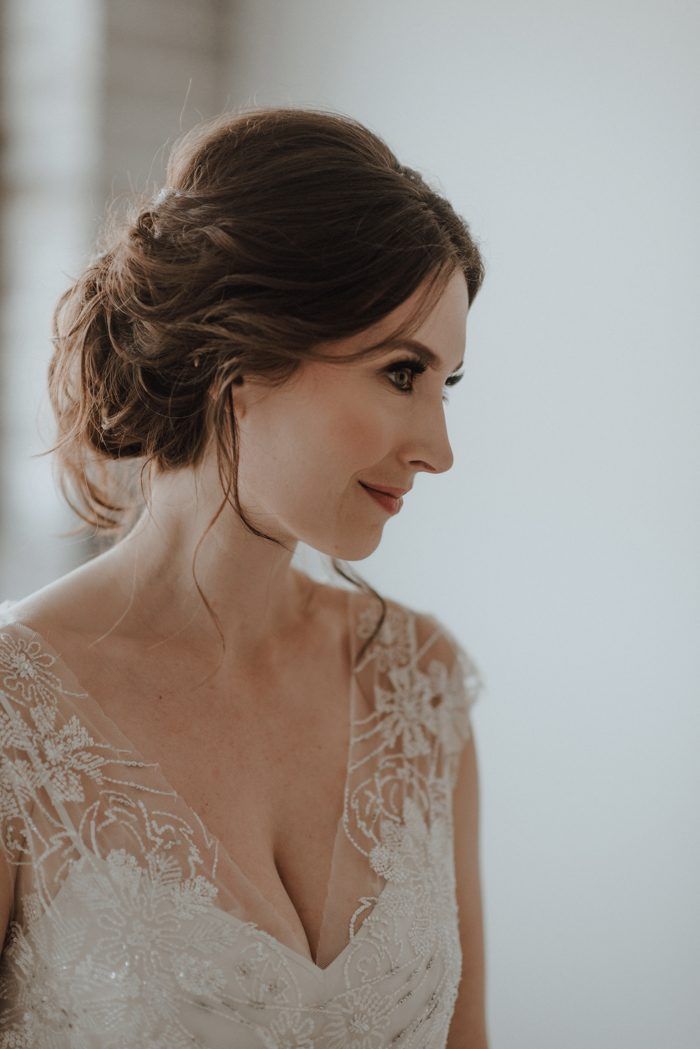 Simplicity was so important to us. I had planned a wedding before, and it was stressful. When Matt and I got engaged, I asked him if we could keep it low key, without sacrificing all of the details. Simplifying the wedding allowed us to enjoy every moment of the process.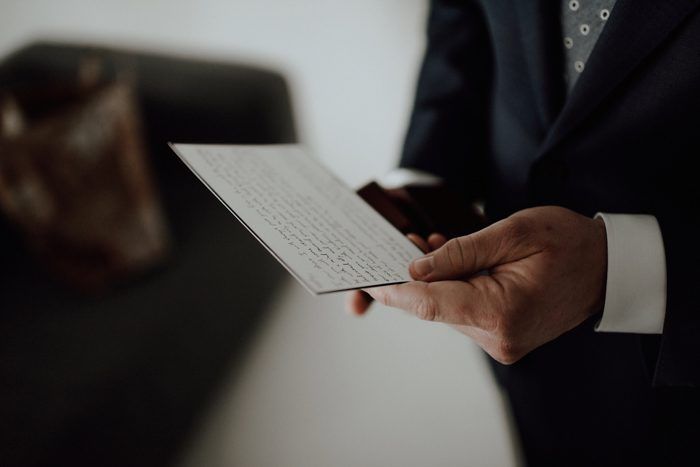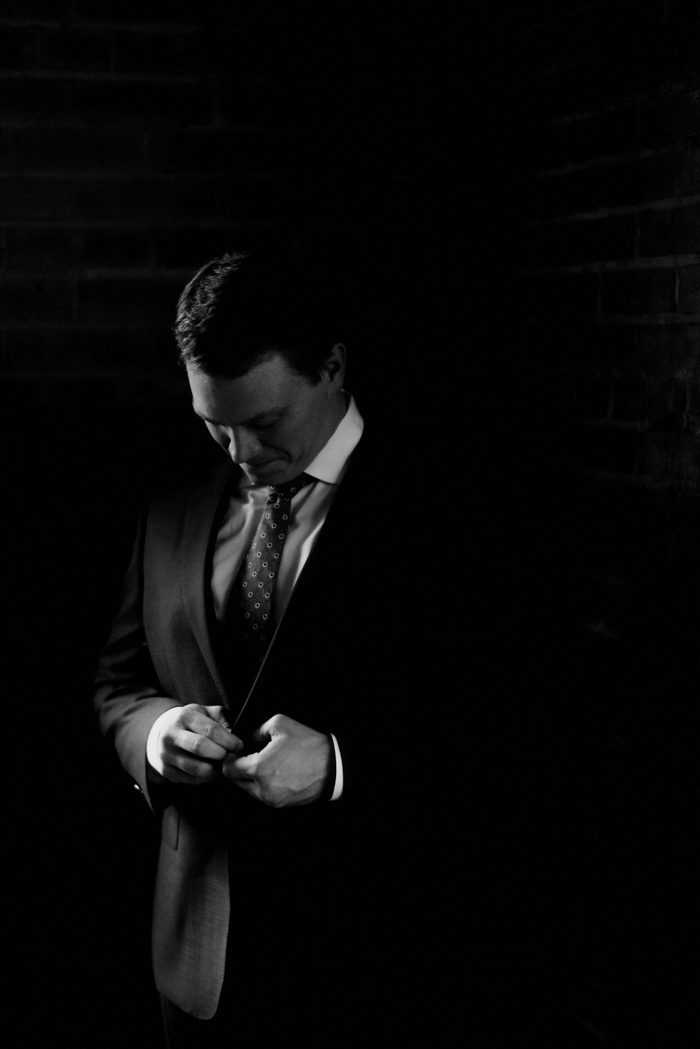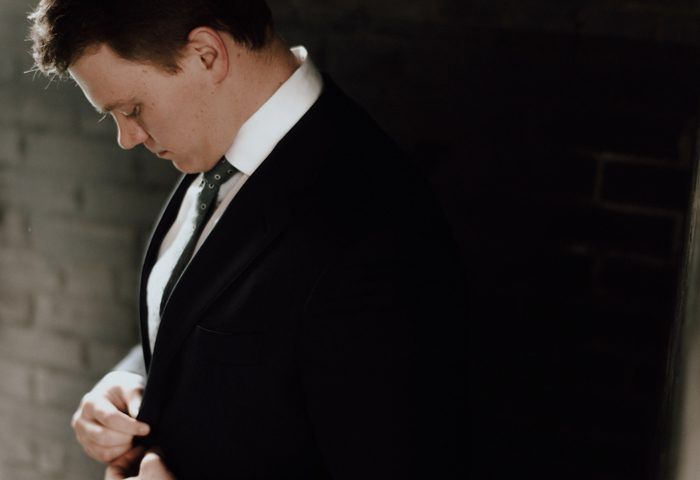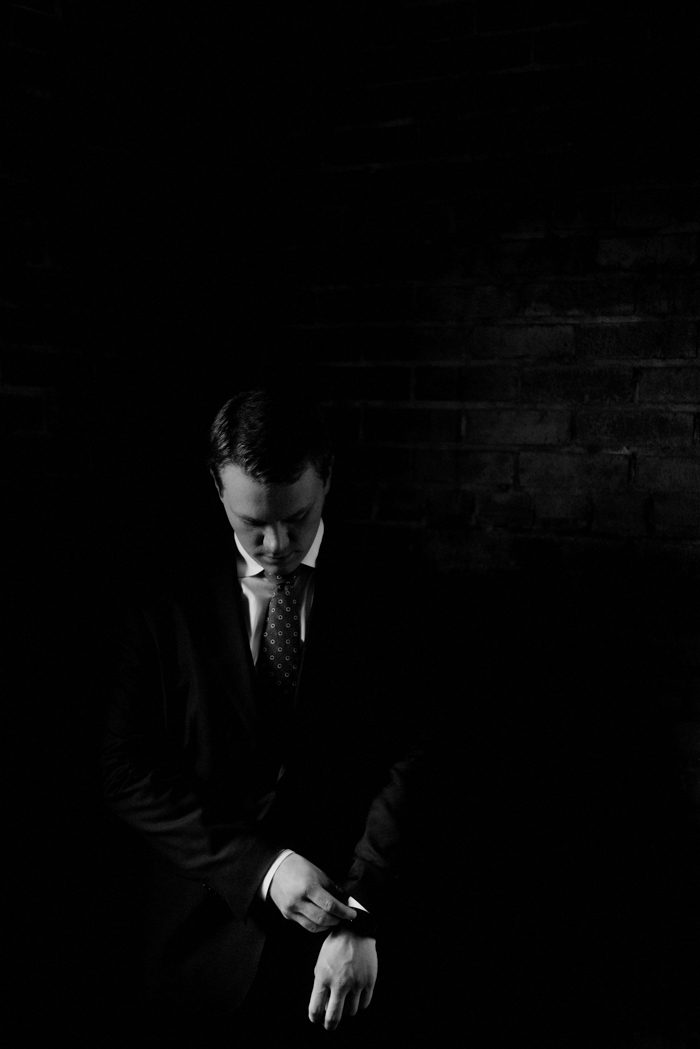 We wanted a place that we could take beautiful pictures in, so a photography studio just felt like an easy choice. The lighting was stunning and the studio combined old and new elements creating a beautiful backdrop.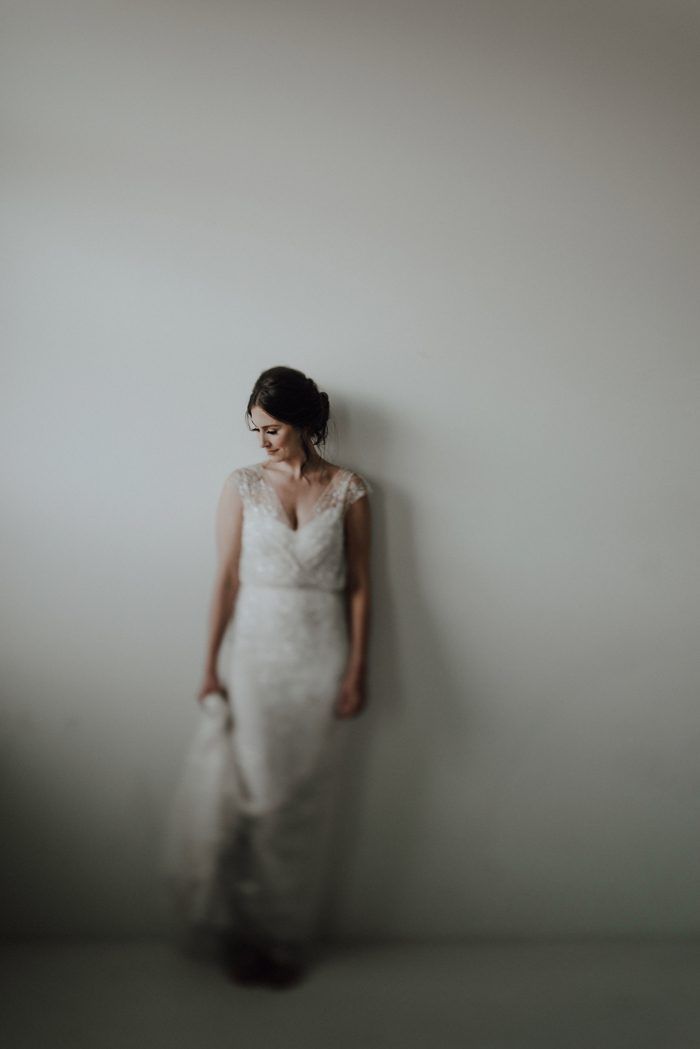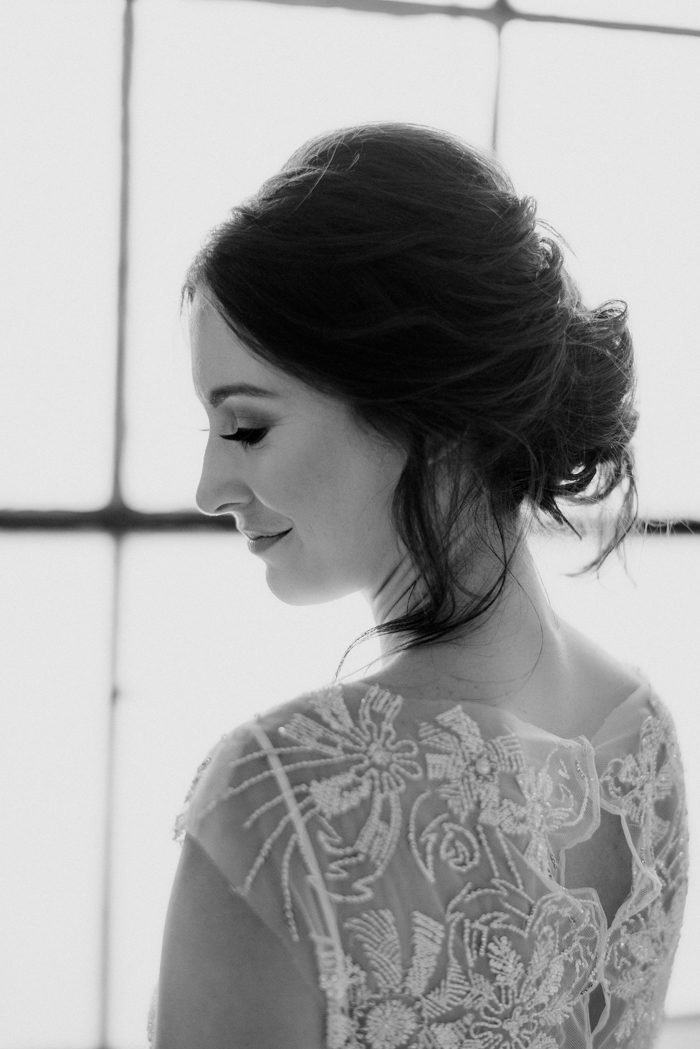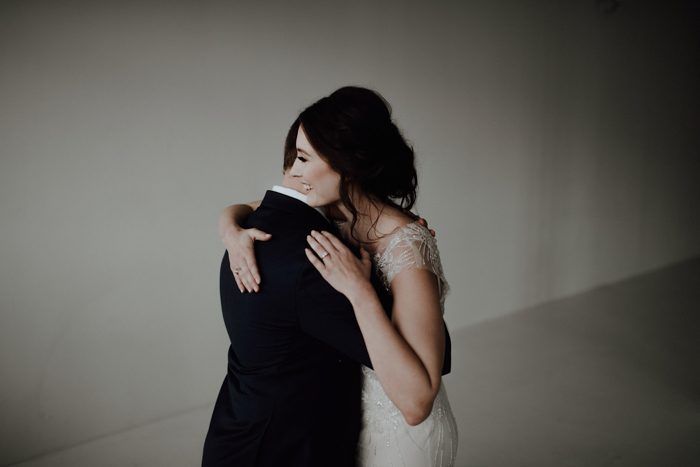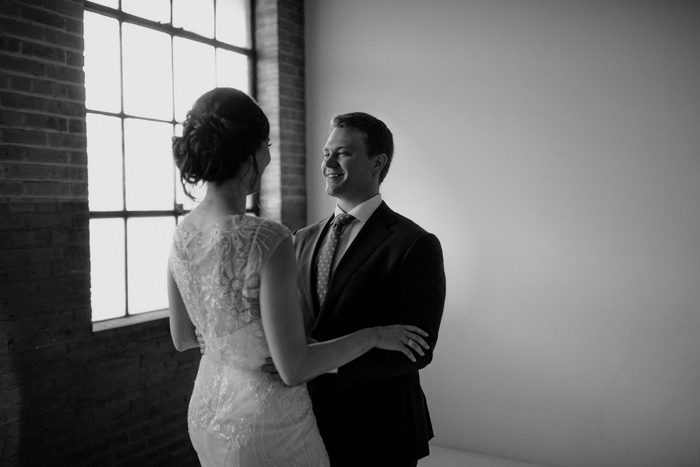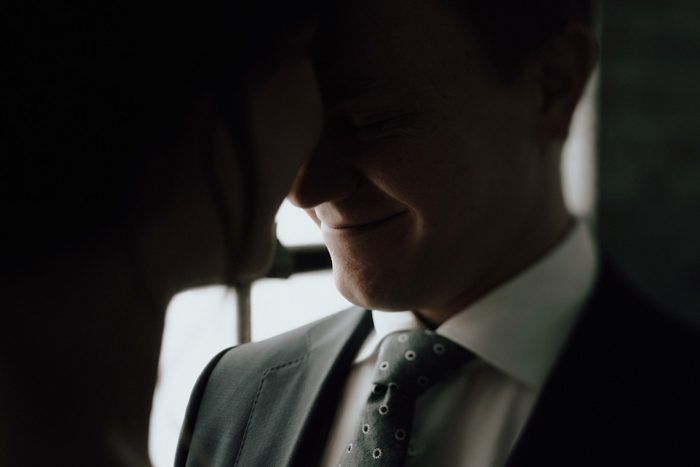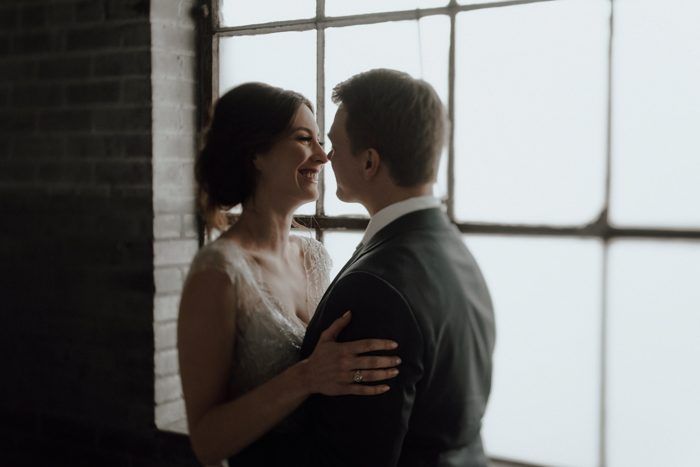 Matt and I both did a 7-day juice cleanse before the wedding in order to feel and look our best. The day we got married, I was taking care of last-minute details and completely forgot to drink my last day's juices. By the time Matt was supposed to arrive for pictures, I was desperately hungry. He asked his Uber driver to stop at a cafe on his way to the venue and brought me the best grilled cheese sandwich that I've ever had. We got to enjoy that "first look" together with Matt in his suit bearing bread and cheese.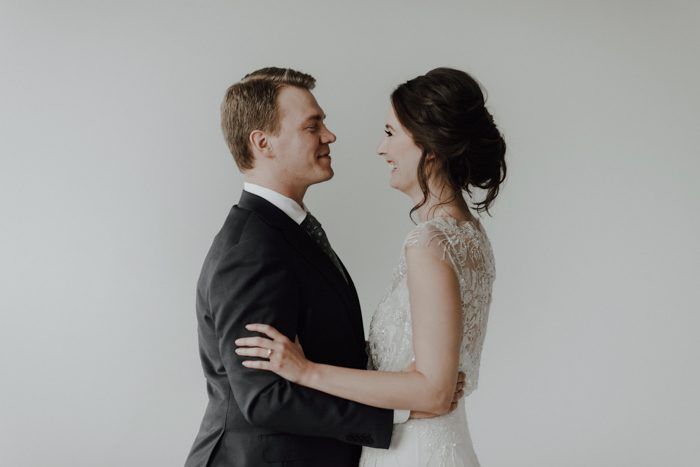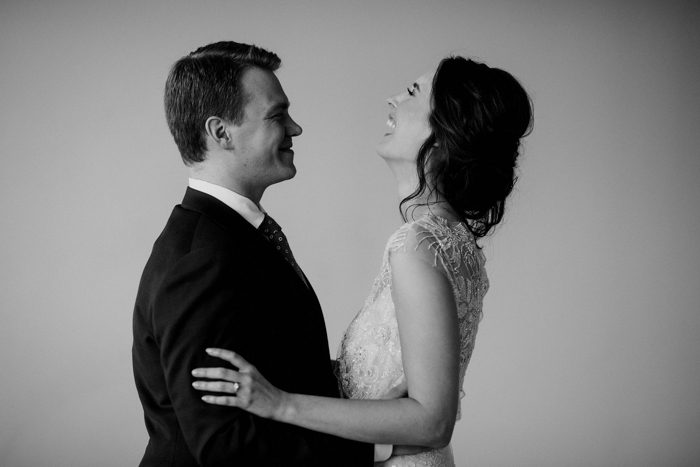 Our favorite photo by Joseph is a picture of us from the waist up as we're looking at each other and I have my head thrown back in laughter. This is our normal (I am generally laughing with/at Matt) and it was beautiful to get to see it captured. Even while I was in a tight dress with all eyes on us, Matt was able to ease my nervous energy with humor (something he does regularly and very well). We are grateful to have a picture that reminds us of that.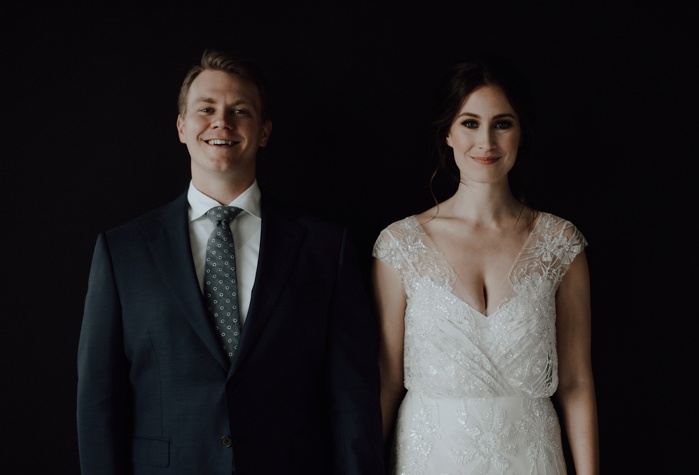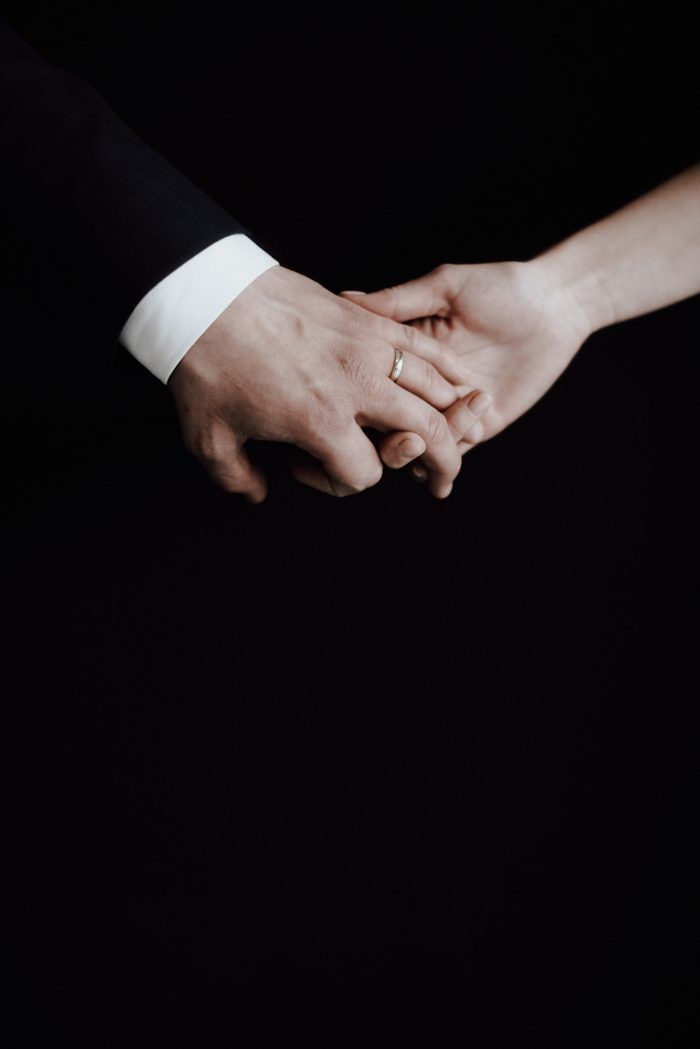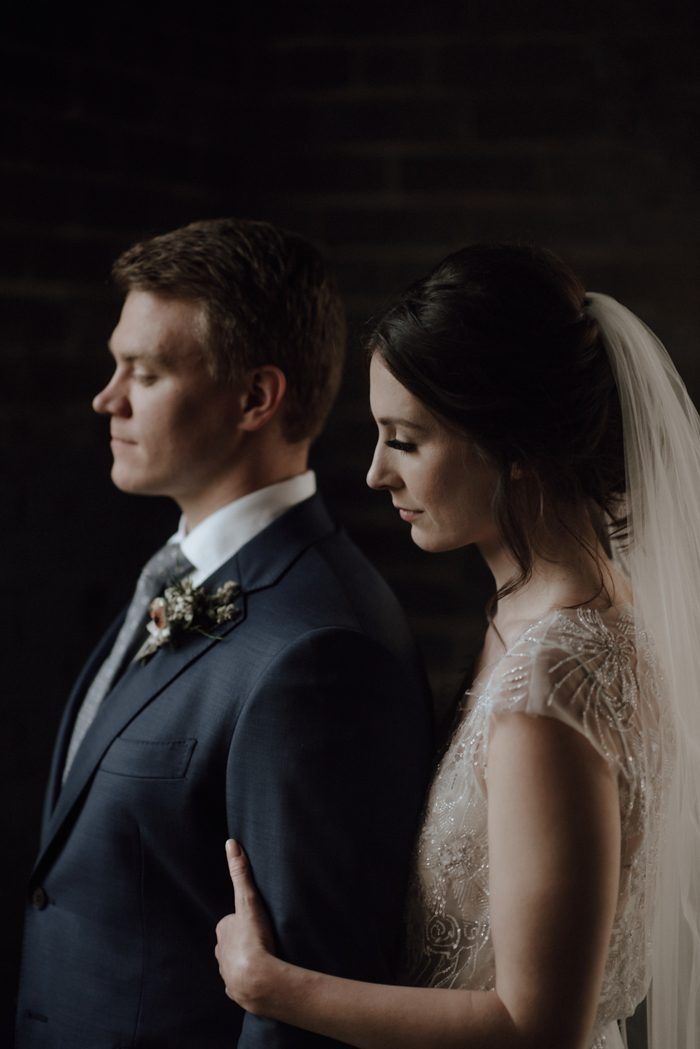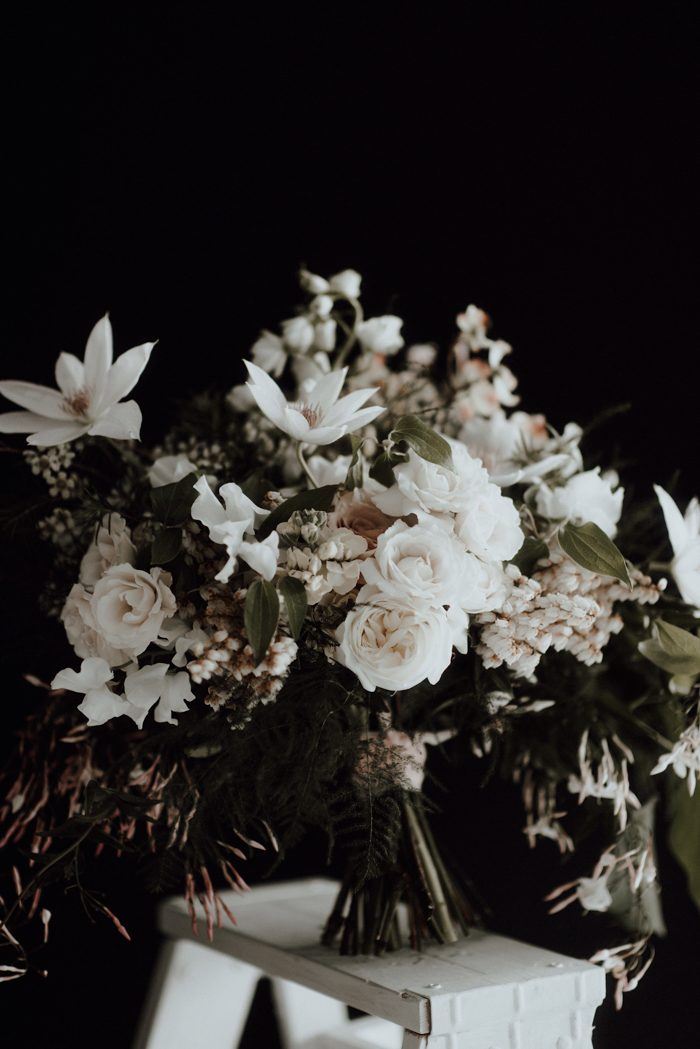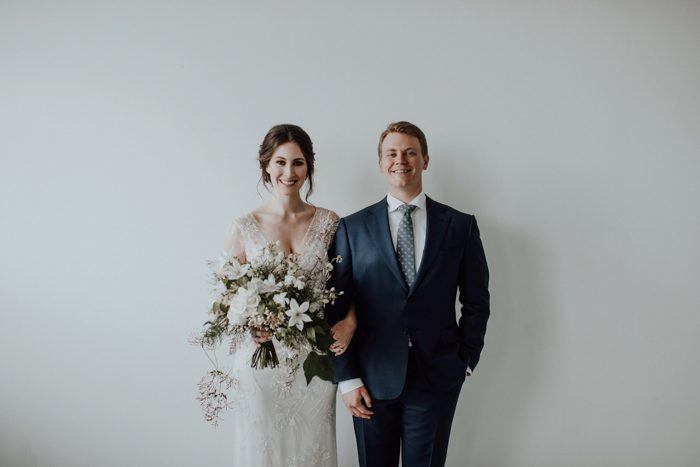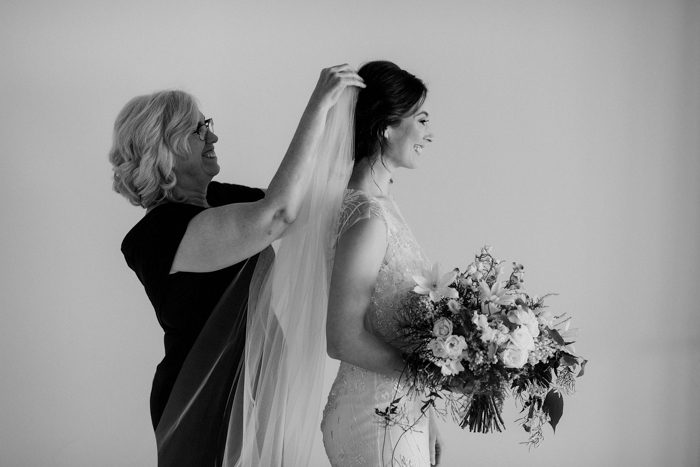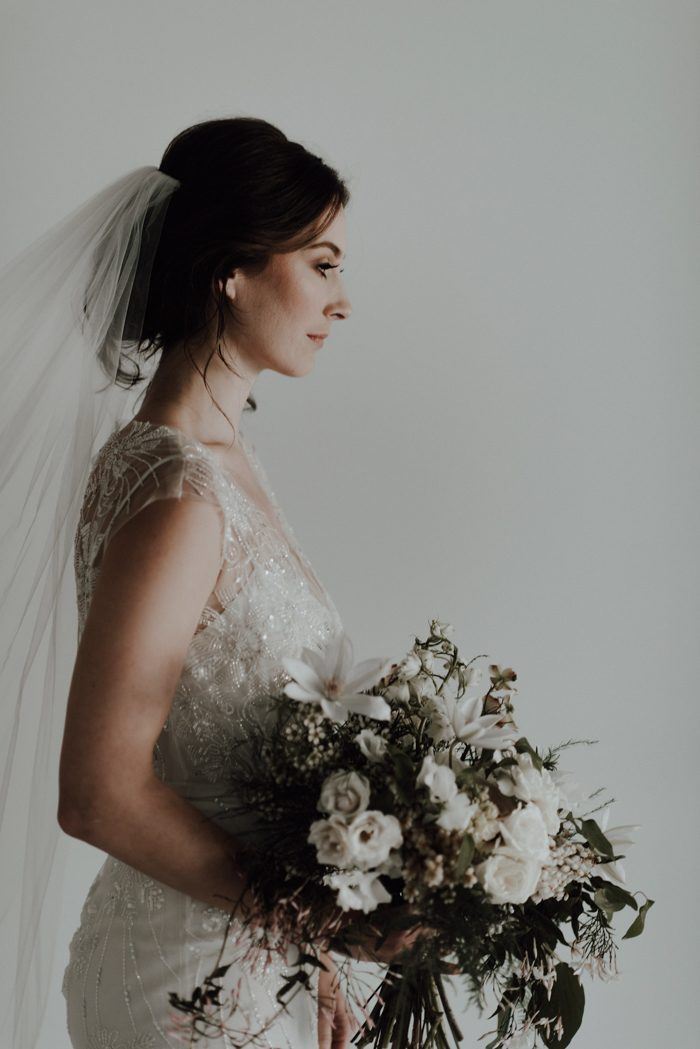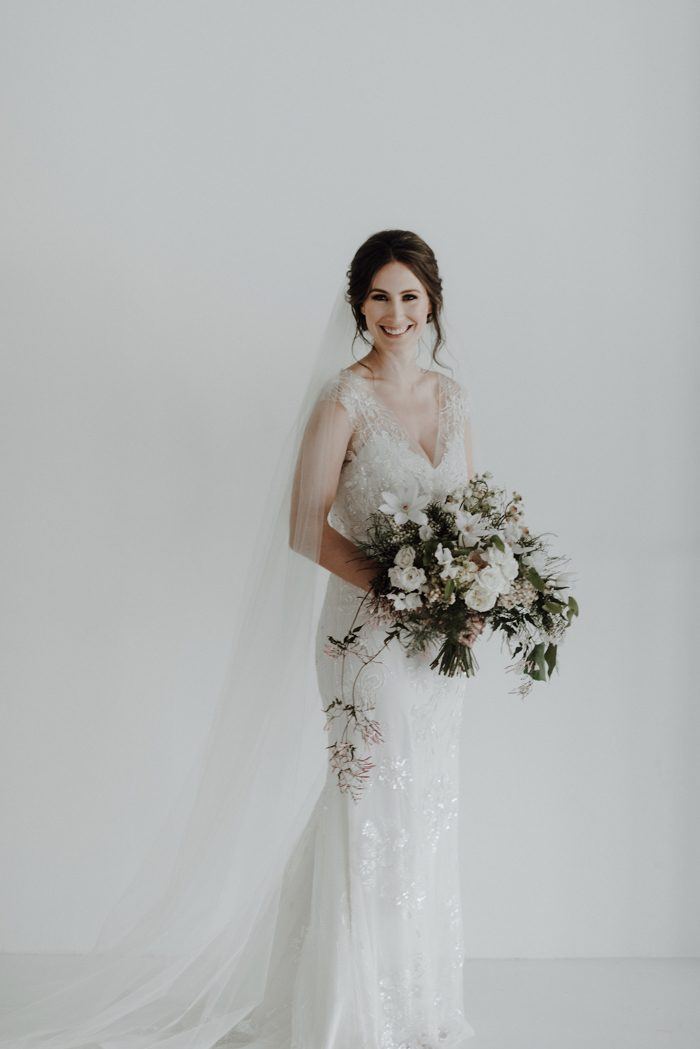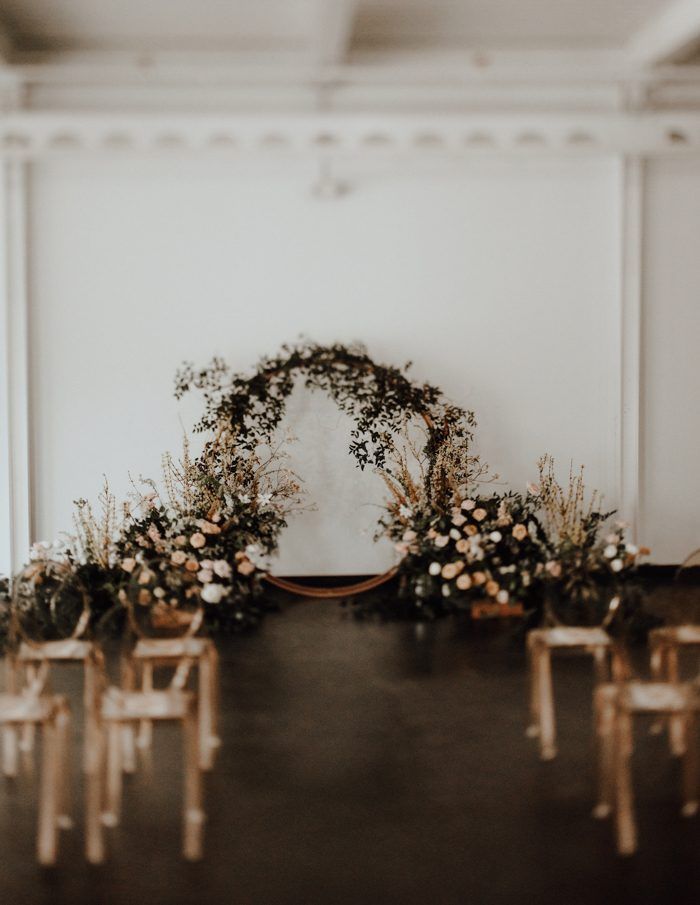 I always wanted an outdoor wedding, but Houston makes that next to impossible for most months of the year. Instead, I wanted to have a lush garden backdrop during the ceremony. I found a couple of free flowing floral designs online and sent those pictures to Holly from Flower Vibes, who made the best of all of those pictures come to life. (She's seriously the best)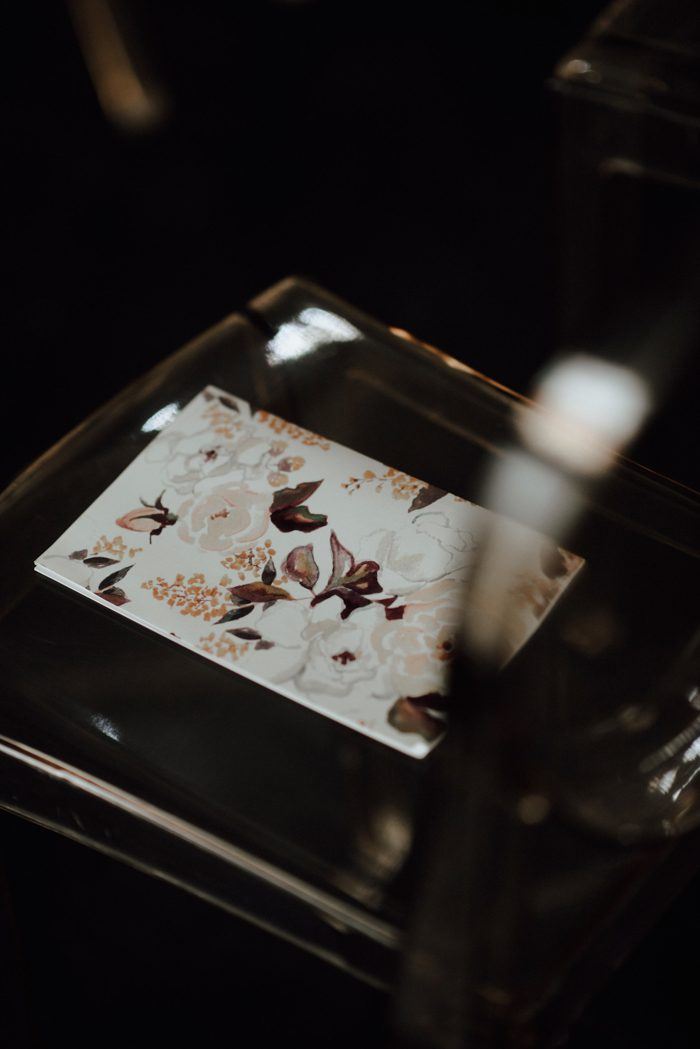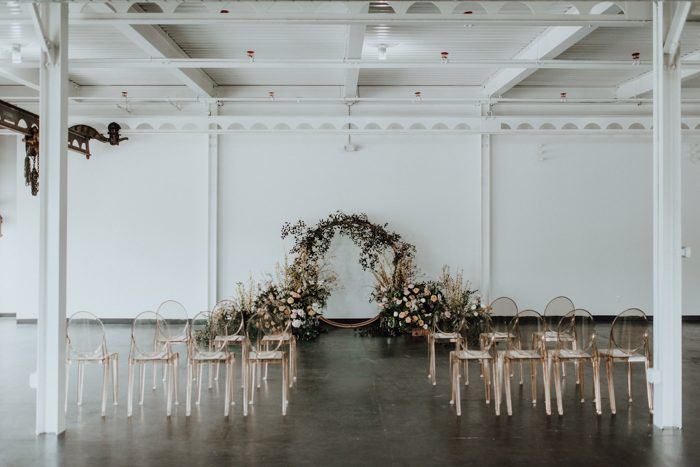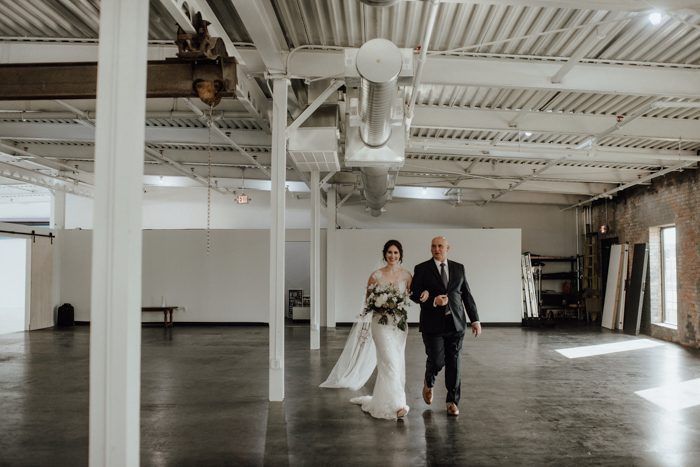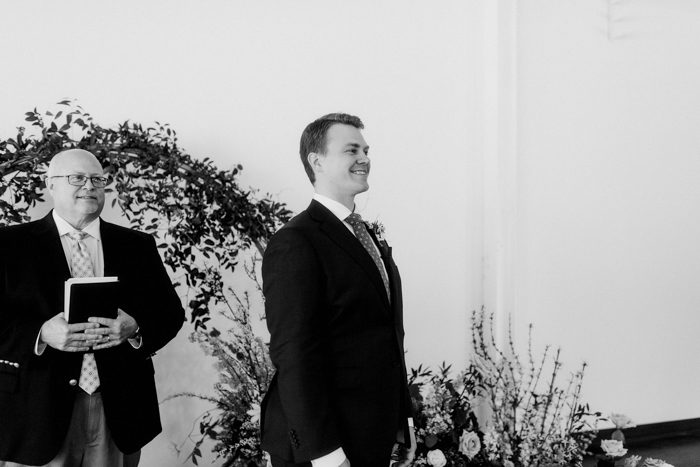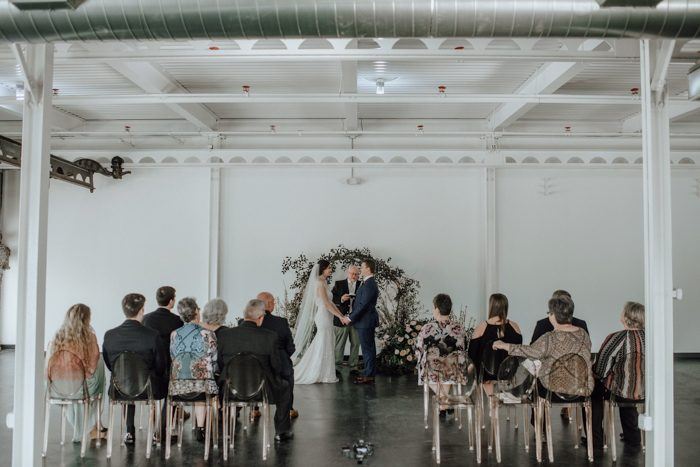 Try to ignore the outside pressure! We felt some pressure to do things "conventionally." We love big weddings with tons of friends; however, we ended the day feeling like a 15 person wedding with immediate family only was the perfect wedding for us.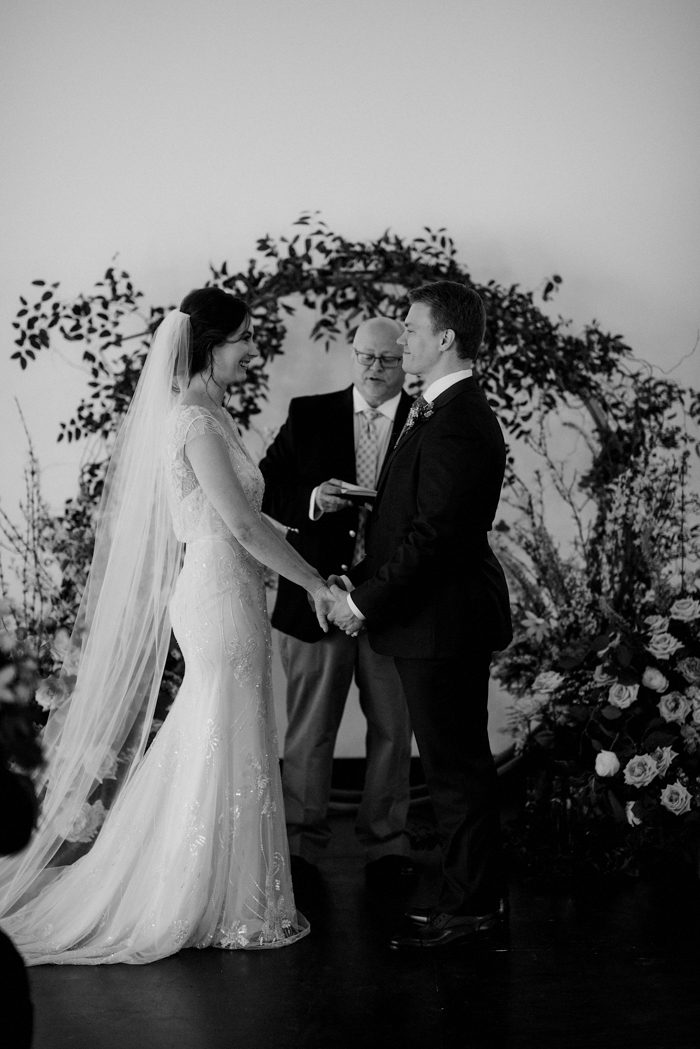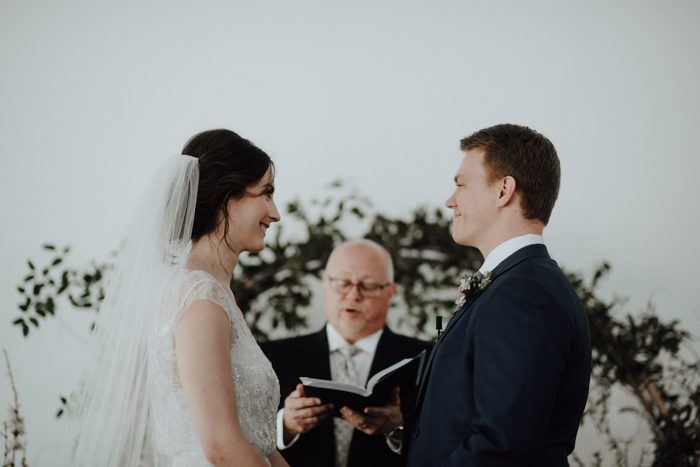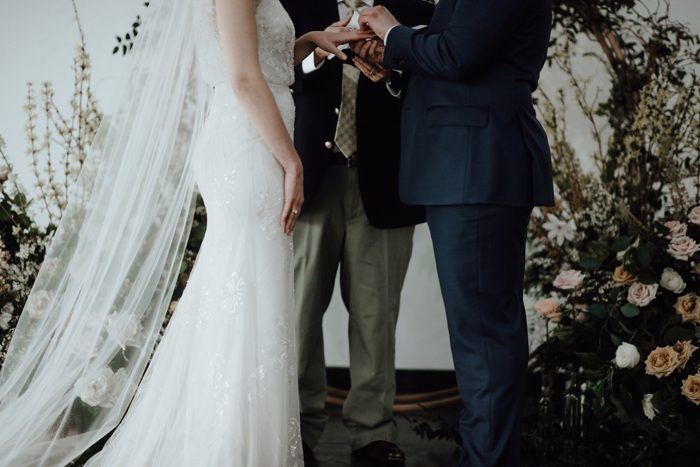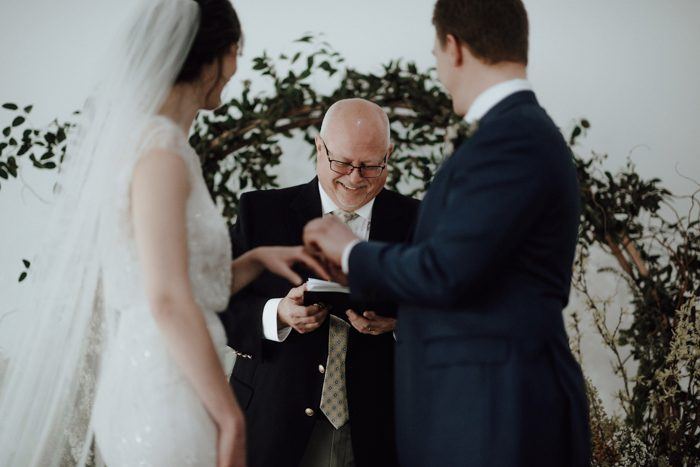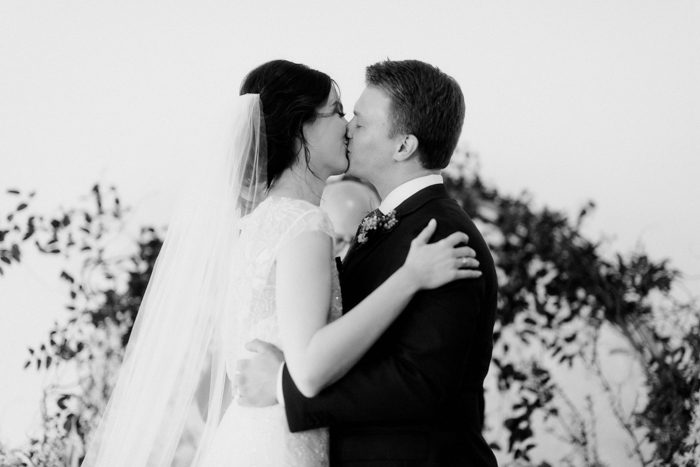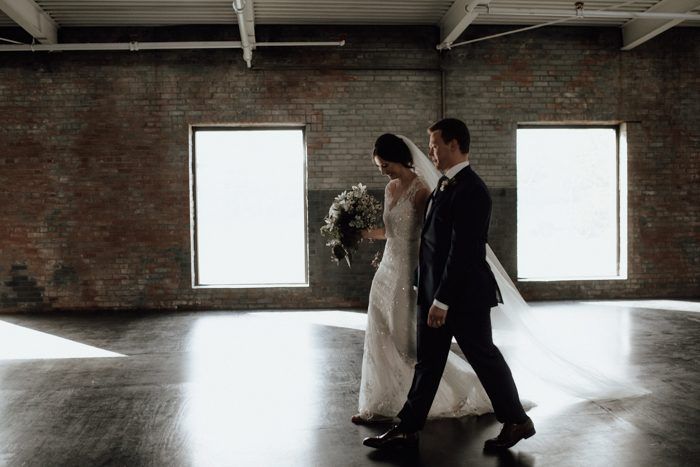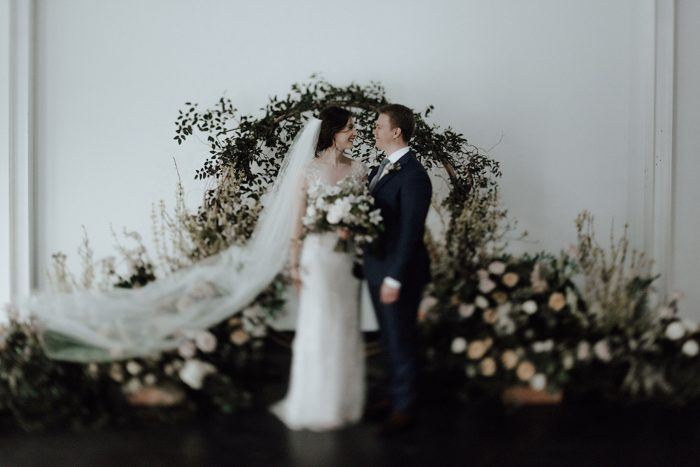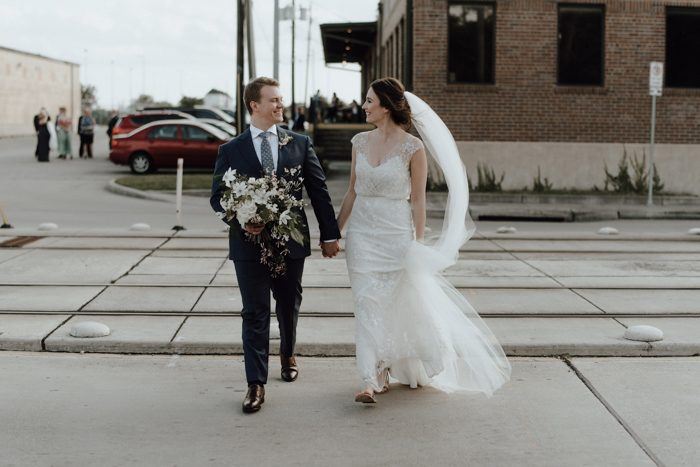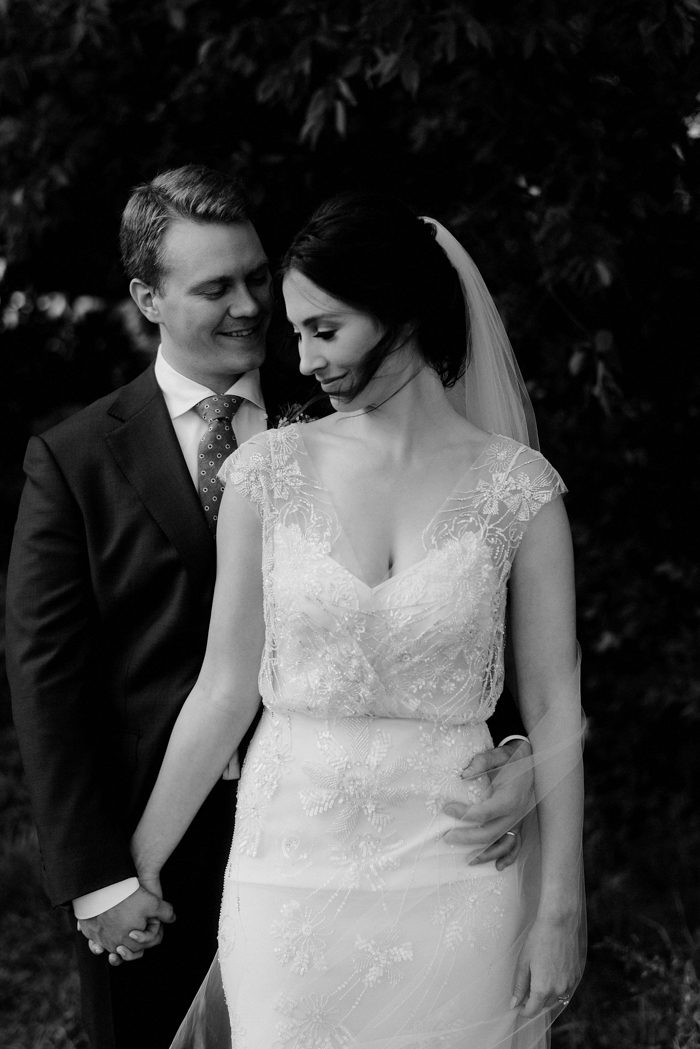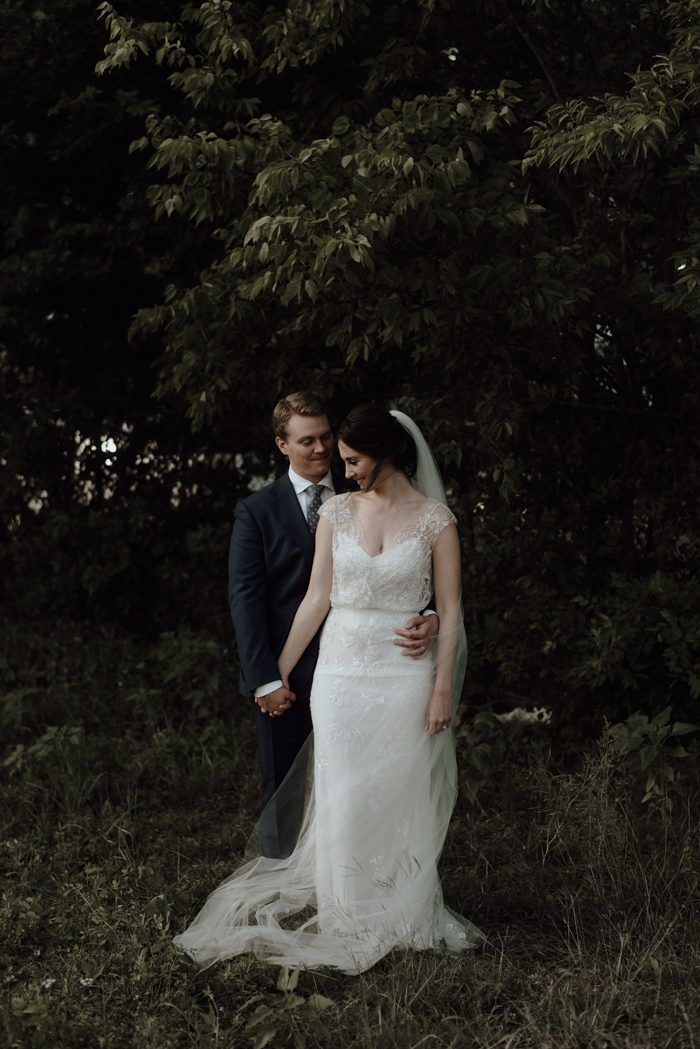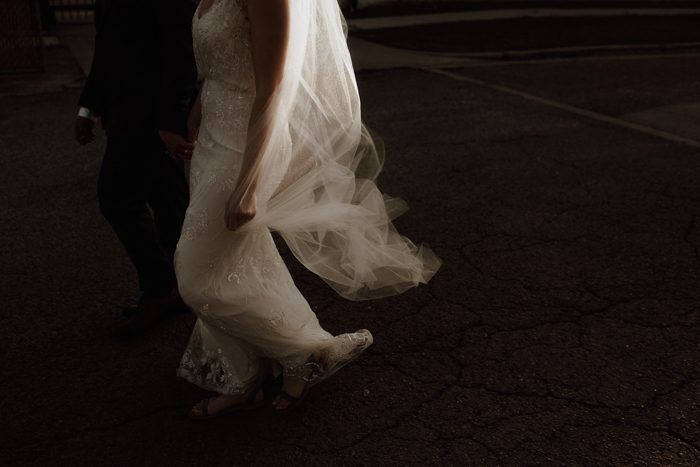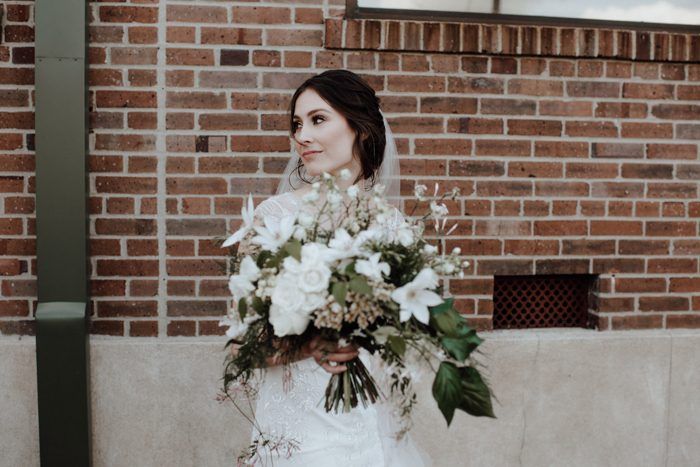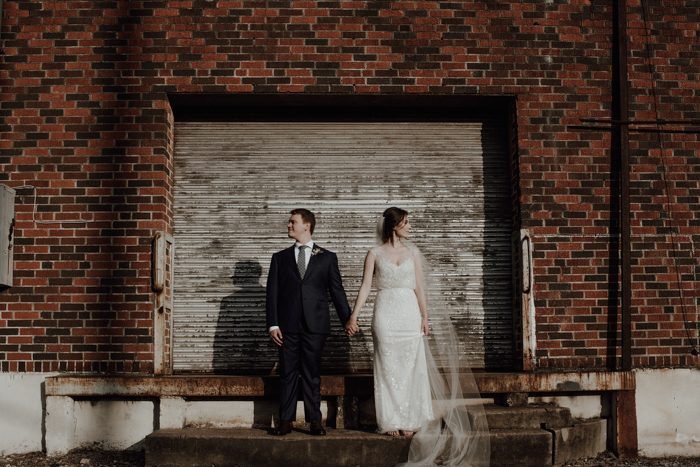 The biggest thank you to Junebug member Joseph West for sharing Kelly and Matt's wedding with us! For more industrial vibes, check out this lovely vintage wedding at the Houston Heights Fire Station that Joseph also photographed.