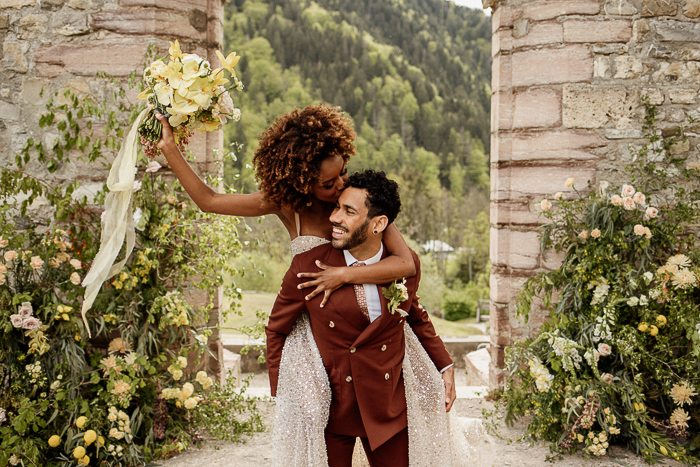 Playing off the historic ruins and medieval gardens of Abbaye d'Aulps, this outdoor micro wedding inspiration shows us how two contrasting elements can beautifully tie into an elegant, cohesive look. Using a vibrant color palette, airy florals, and glittering details, Prune Weddings and a talented team of vendors brought to life a styled shoot by combining old-world charm with modern romantic elements.
This former Cisterian monastery proved to be the perfect backdrop for an intimate ceremony with overgrown floral pillars setting off the stone architecture. For the courtyard reception, a tablescape of florals in mismatched amber vases, gauzy accents, and gold flatware brought a touch of whimsy to the otherworldly atmosphere. Meanwhile, a lavish grazing table and a two-tier wedding cake with yellow flowers added a splash of color to the celebration.
Tying it all together is the couple's bold and glamorous attire. The groom rocked his terracotta suit while the bride's sparkly dress lit up this styled shoot. Scroll through these gorgeous photos captured by Dall'k Photography. There's so much inspo to use to create your own romantic outdoor micro wedding.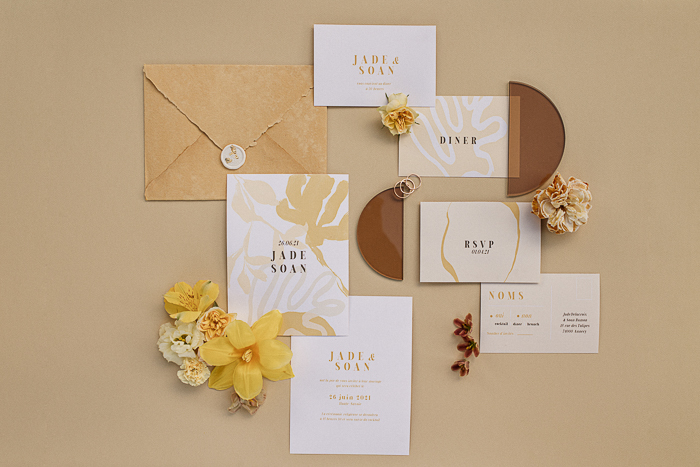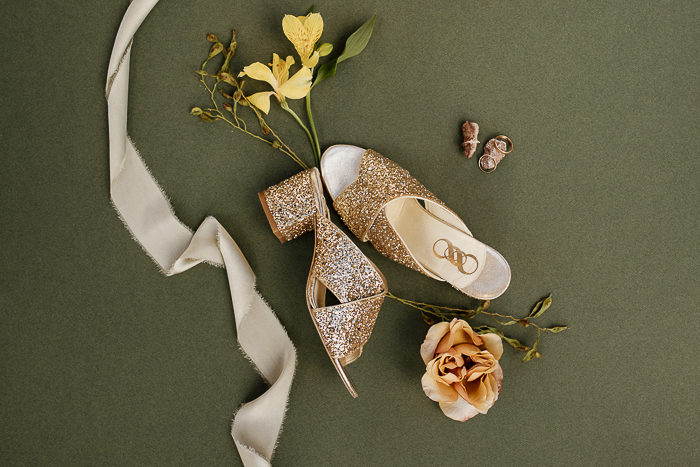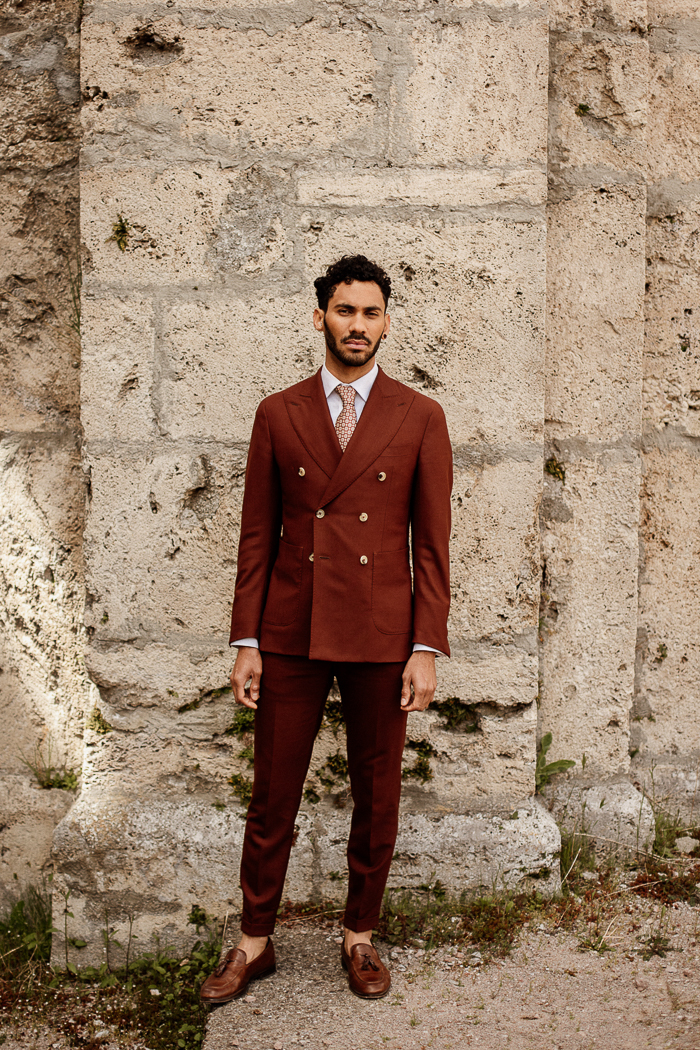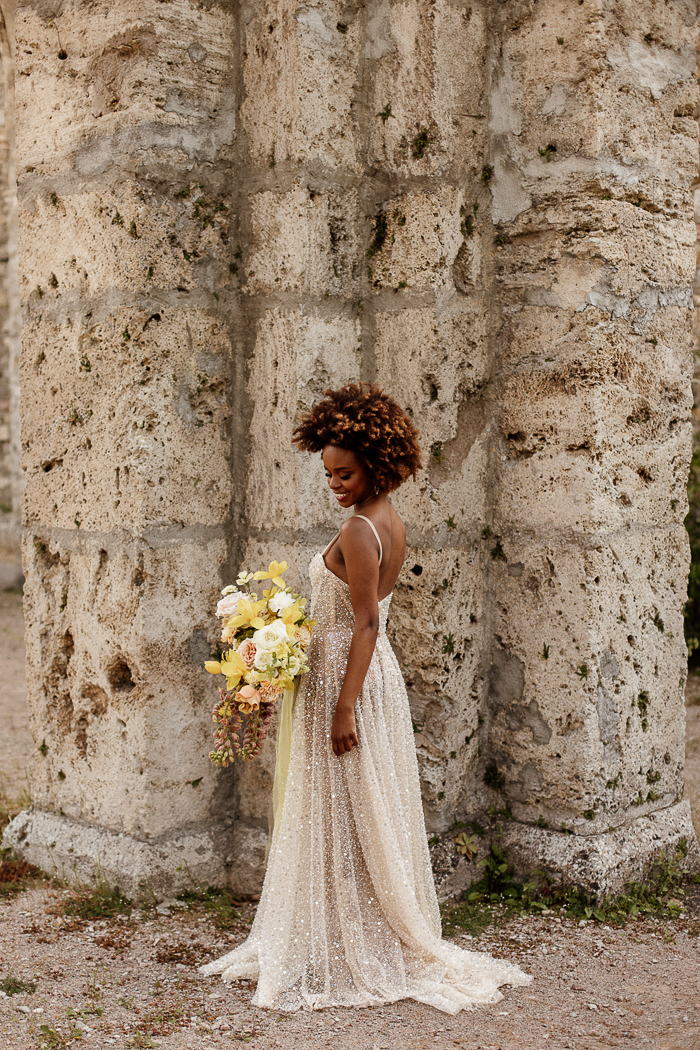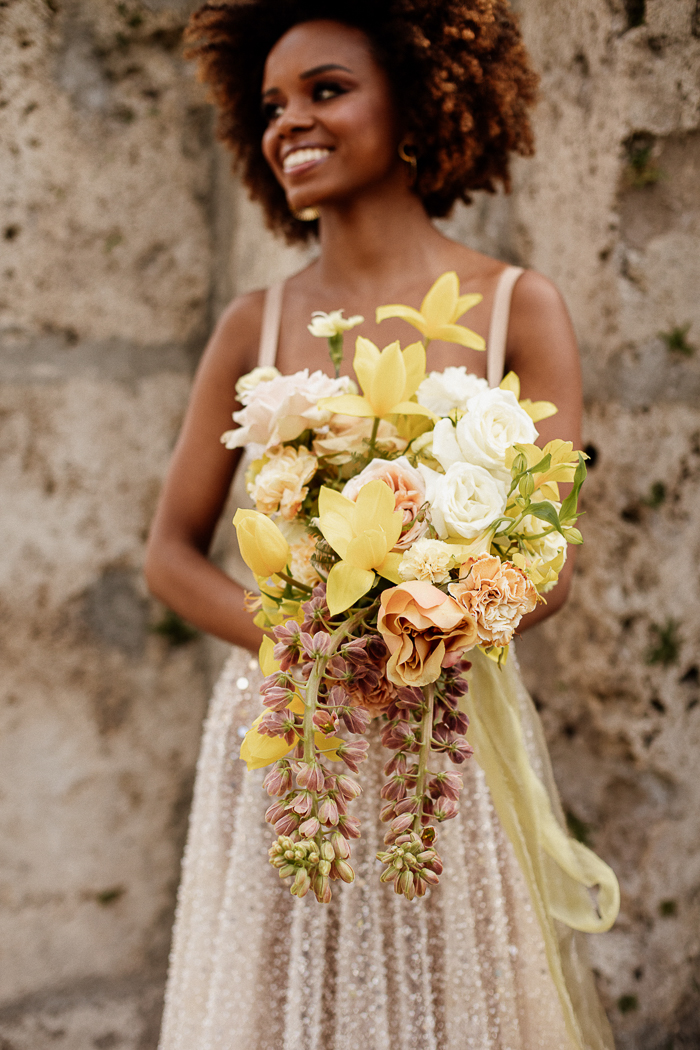 Photographer's Thoughts On This Outdoor Micro Wedding Inspiration
For this shoot, everything started from the venue, the Abbaye d'Aulps in Haute-Savoie–a remarkable and grandiose place. The idea was to organize an outdoor wedding in the intimacy of this extraordinary place which inspired us a lot with its grandeur and immensity. It was a colorful and festive intimate wedding, just like the Brazilian couple who warmed up the day with their shimmering smile! Ybine and Alessandra are radiant, giving off that good mood we all need.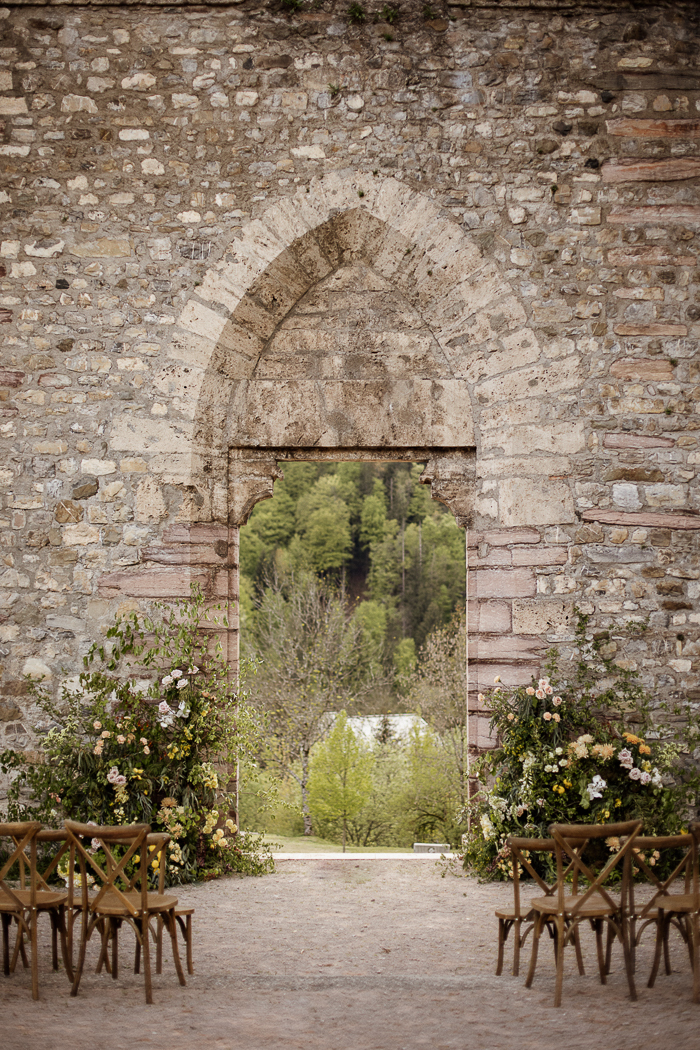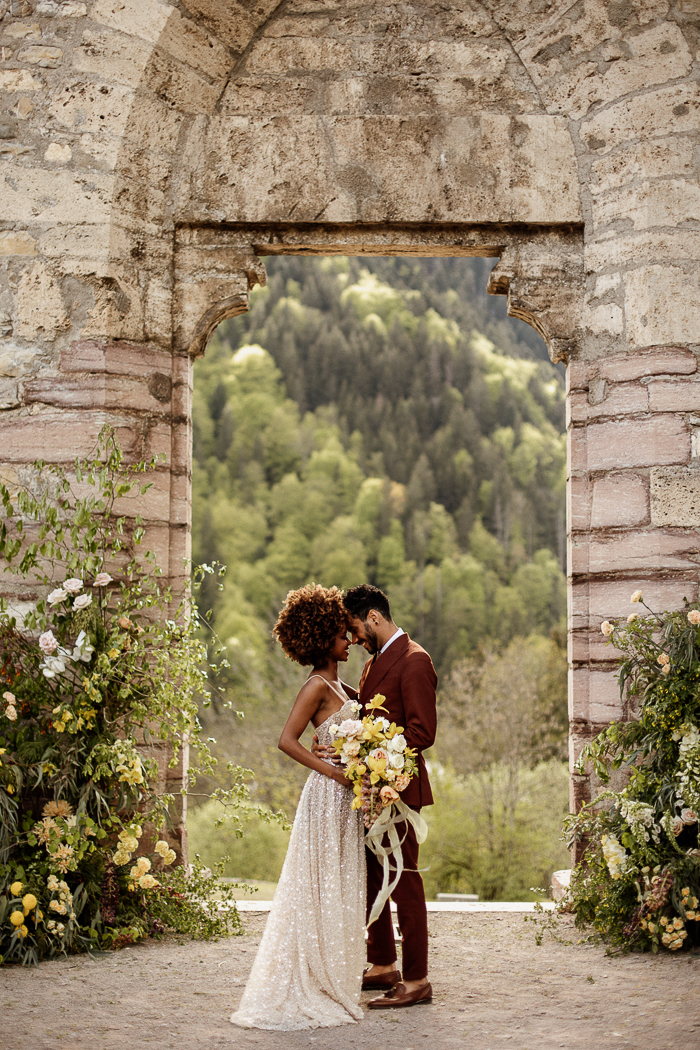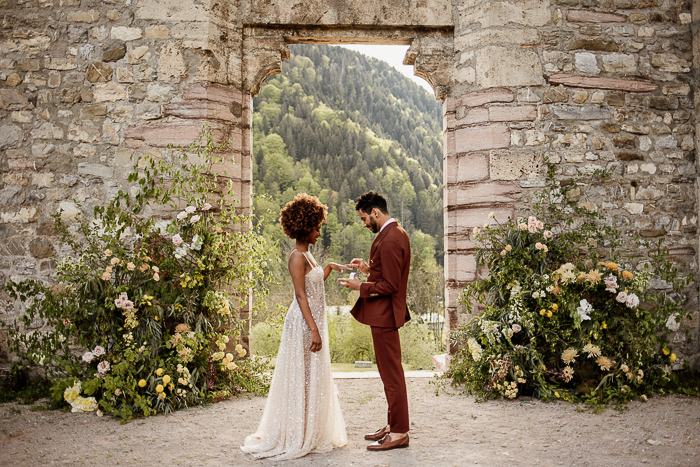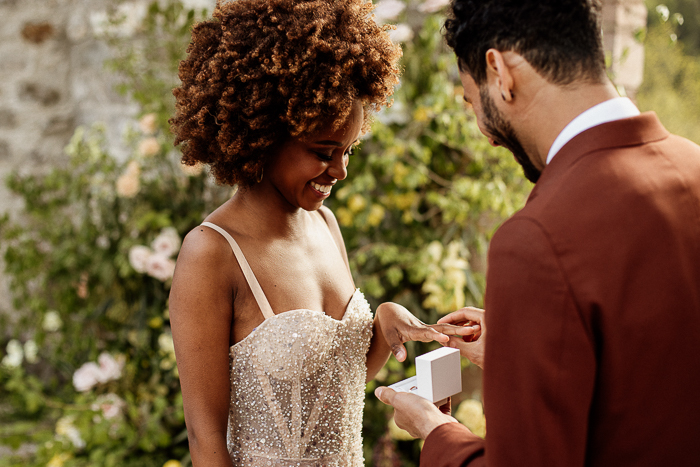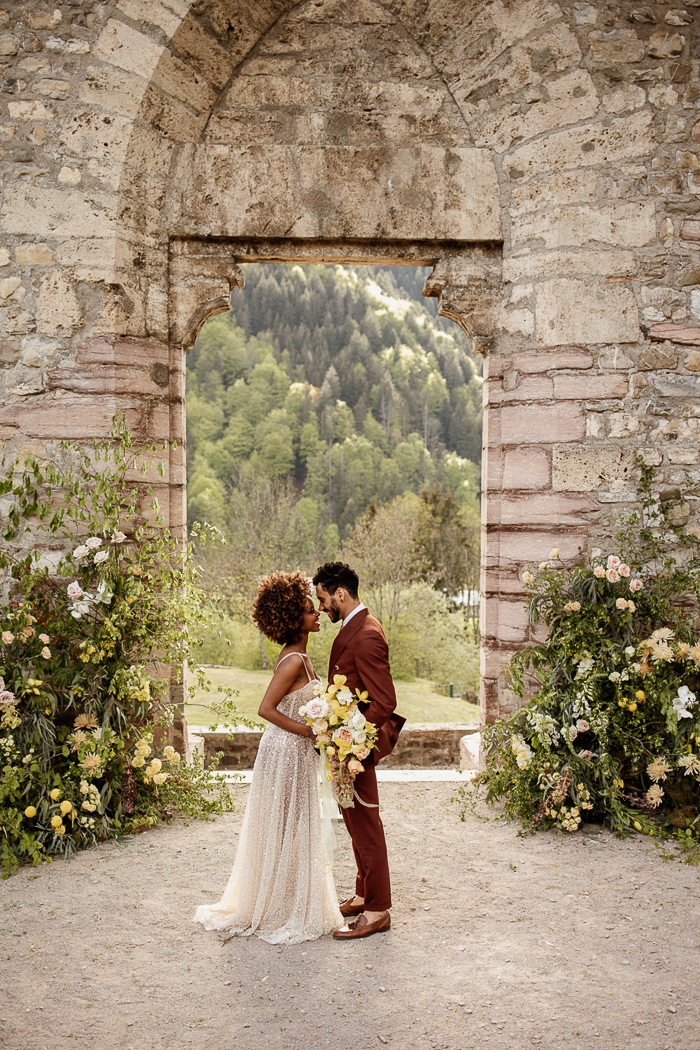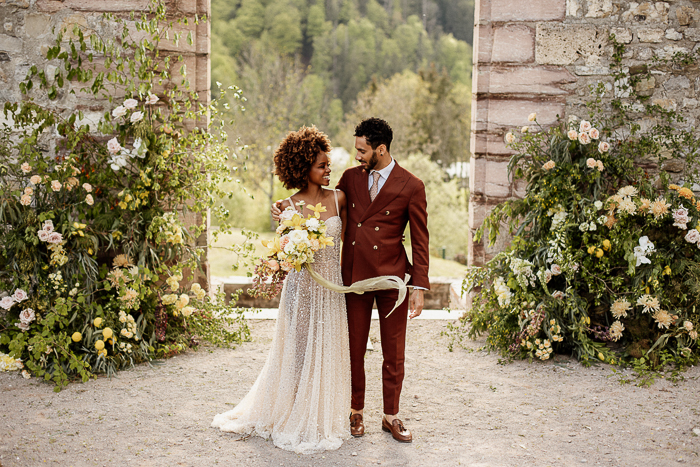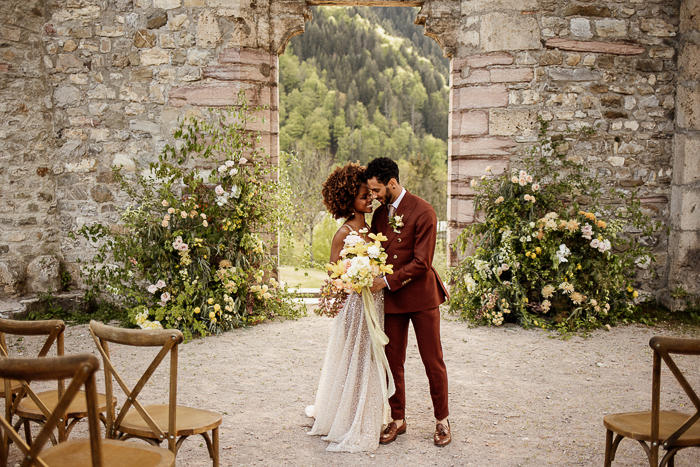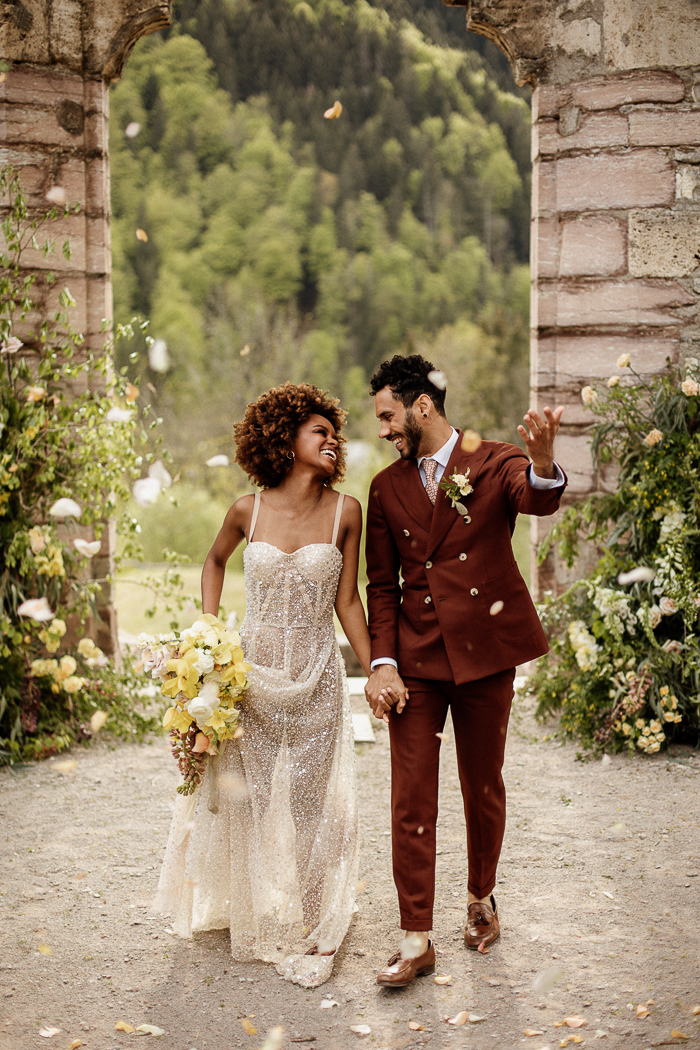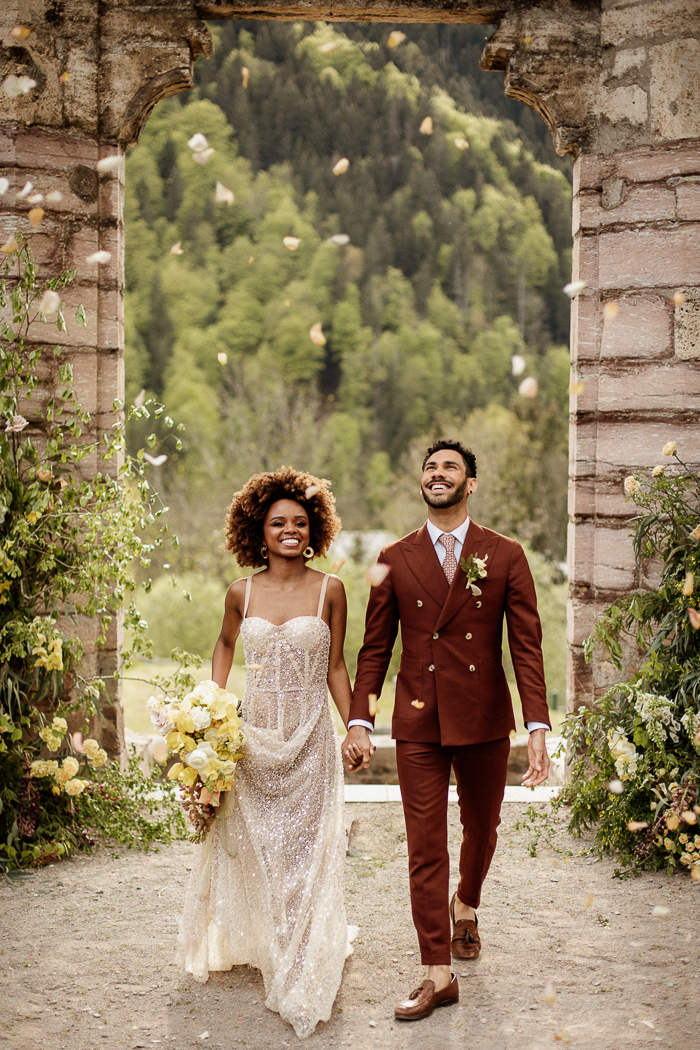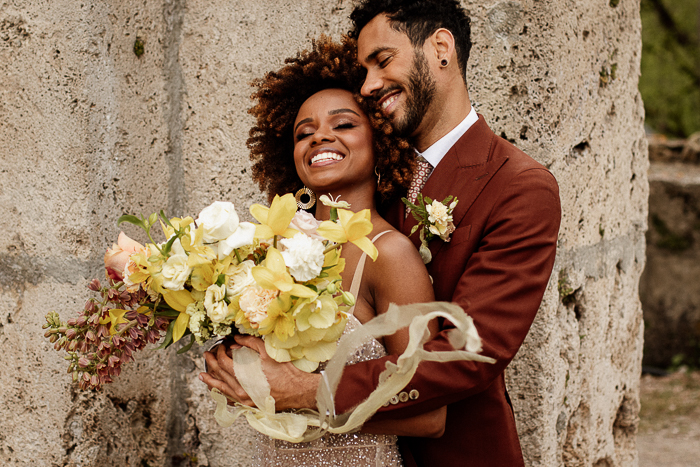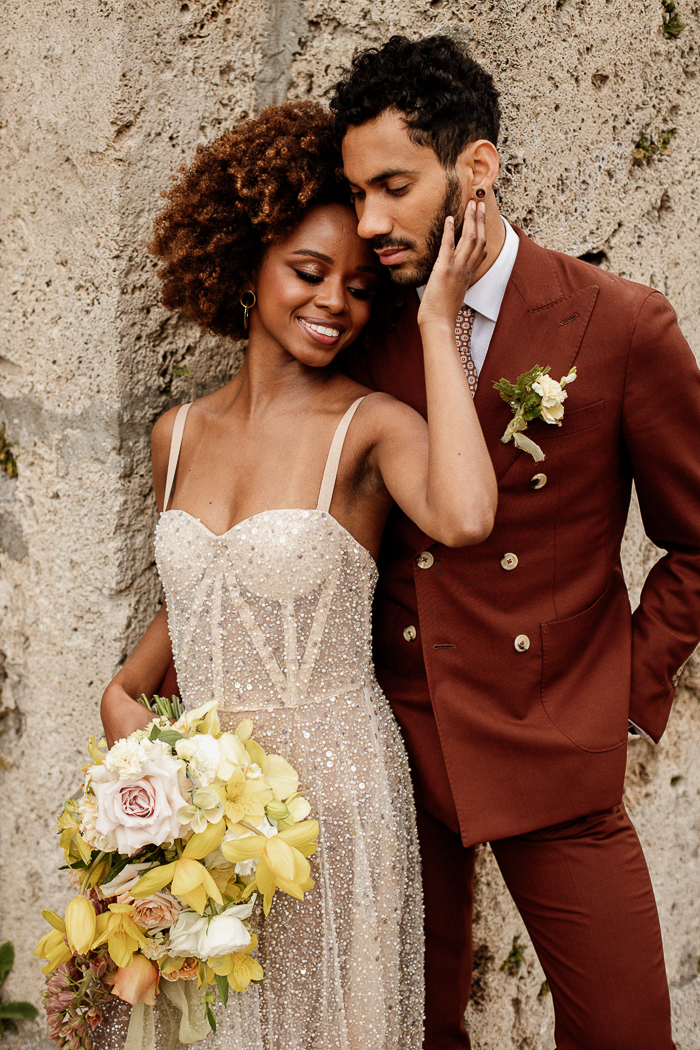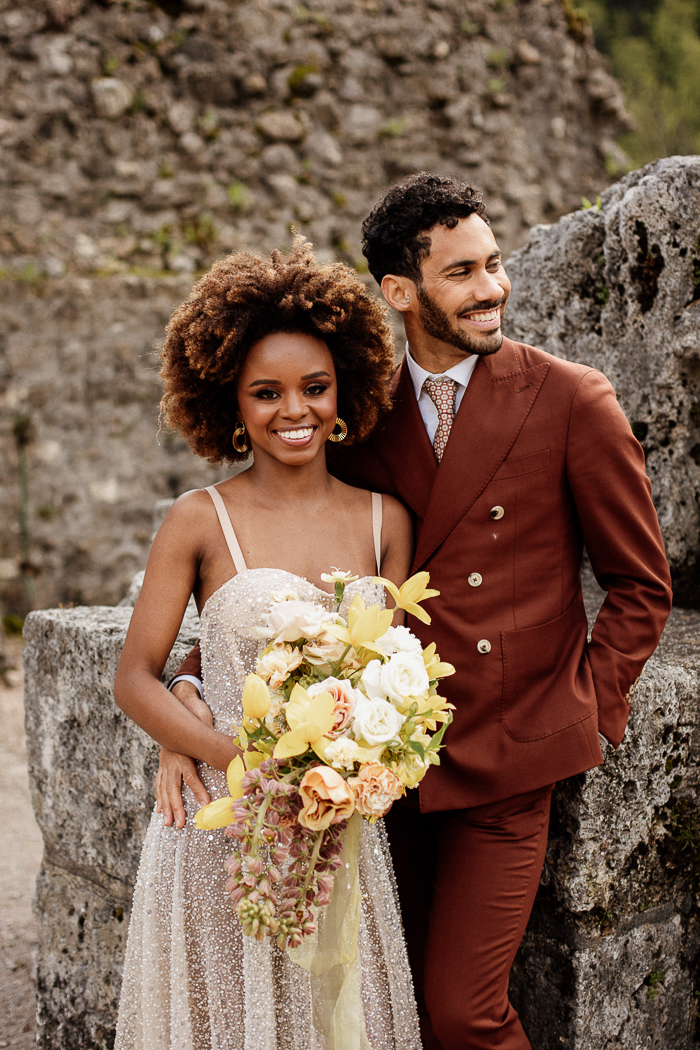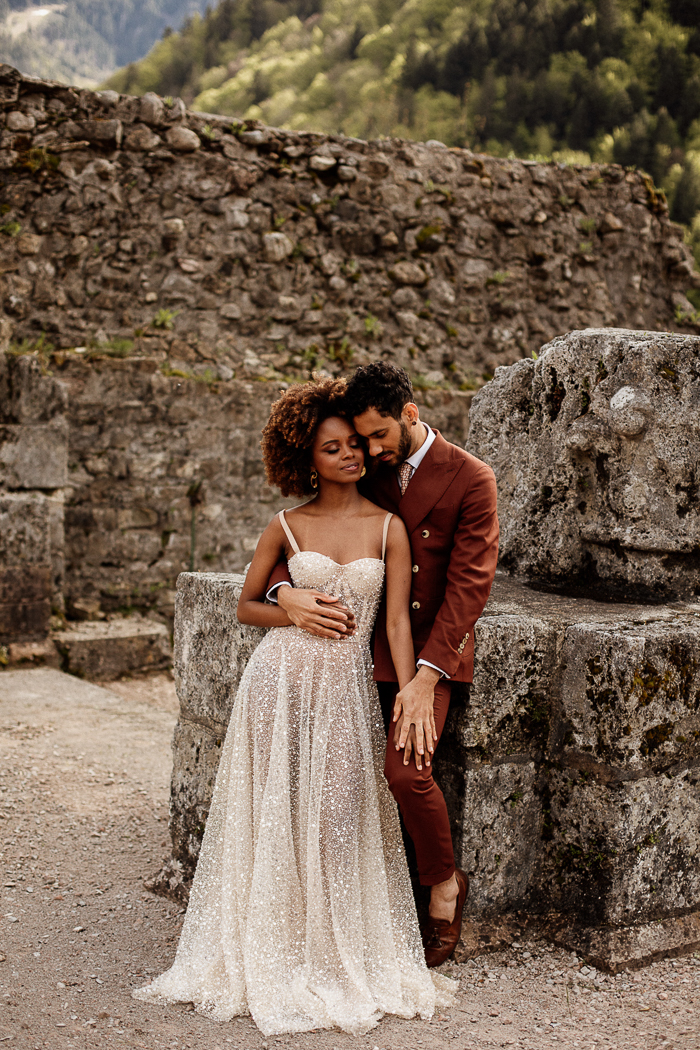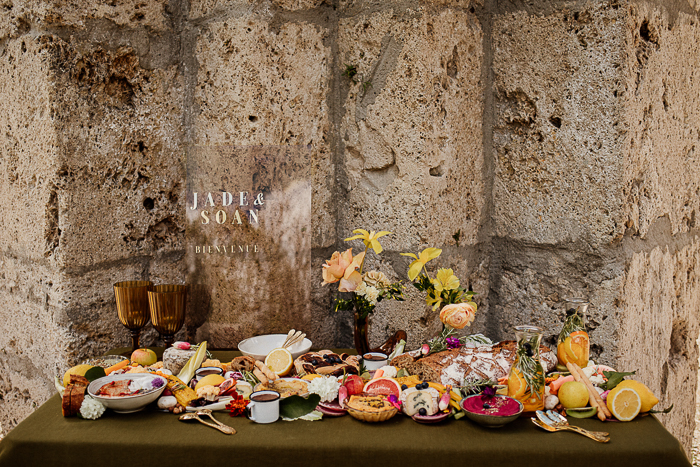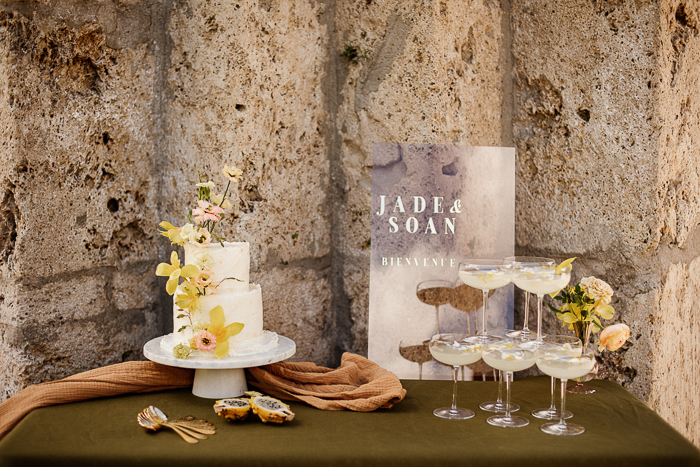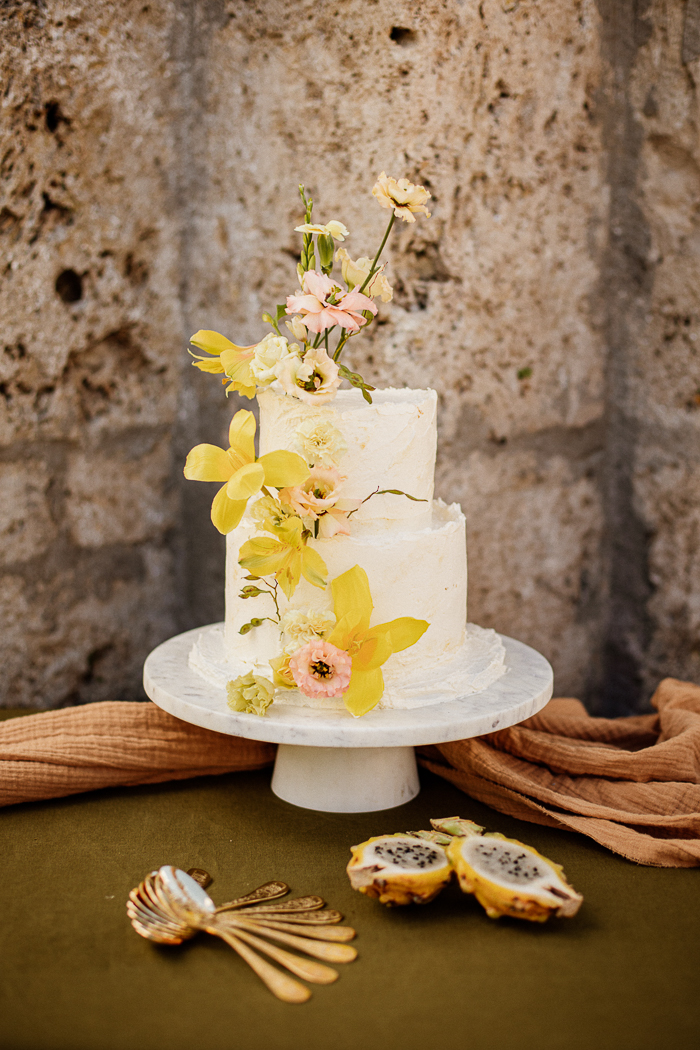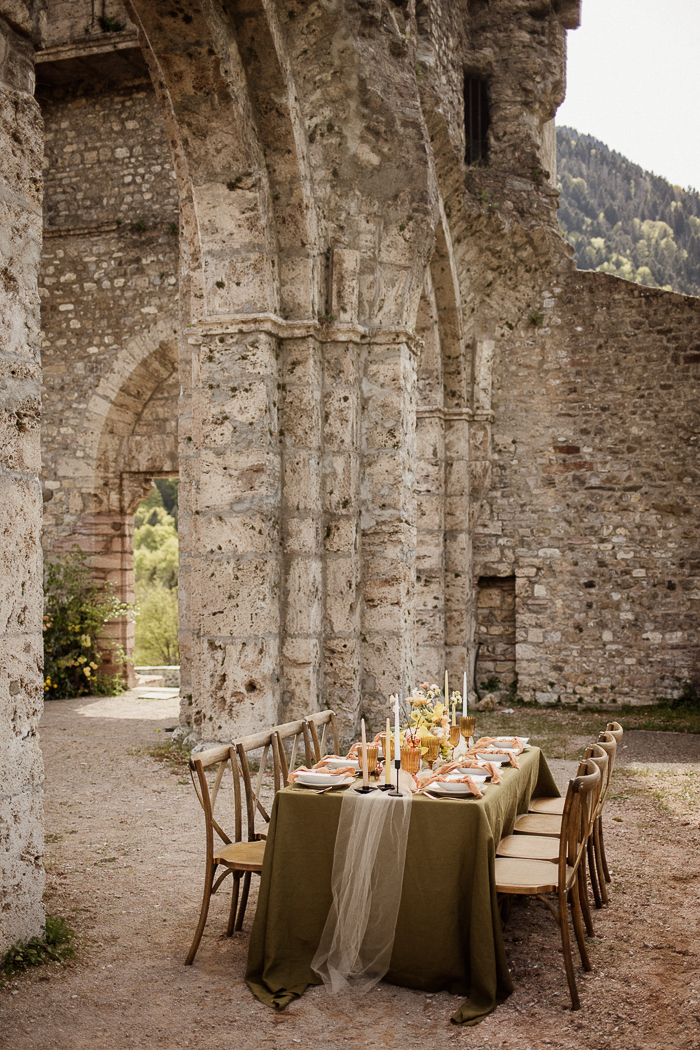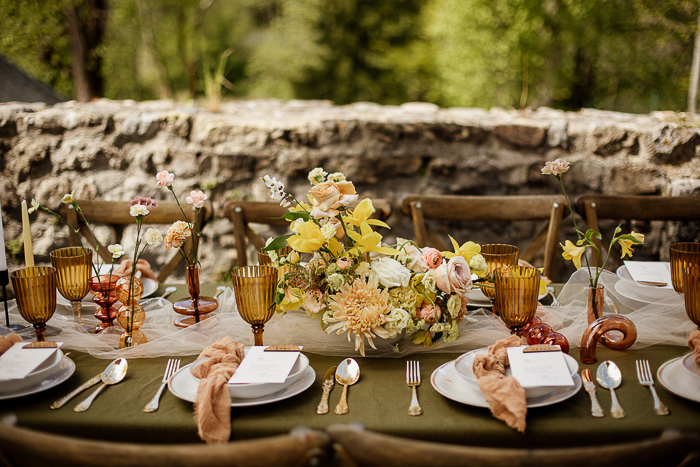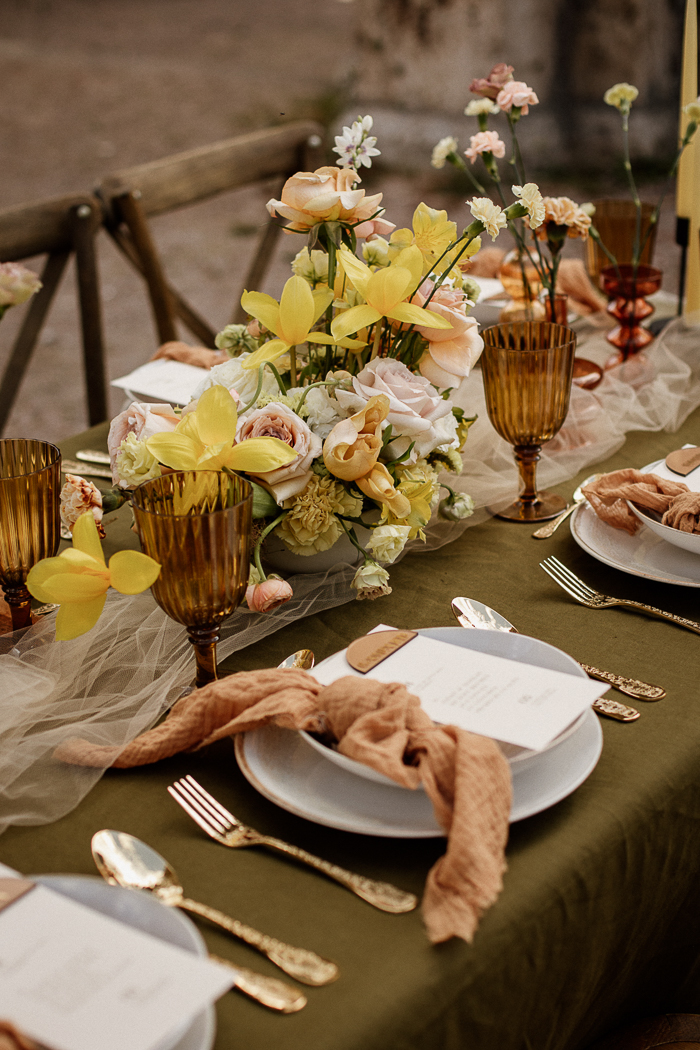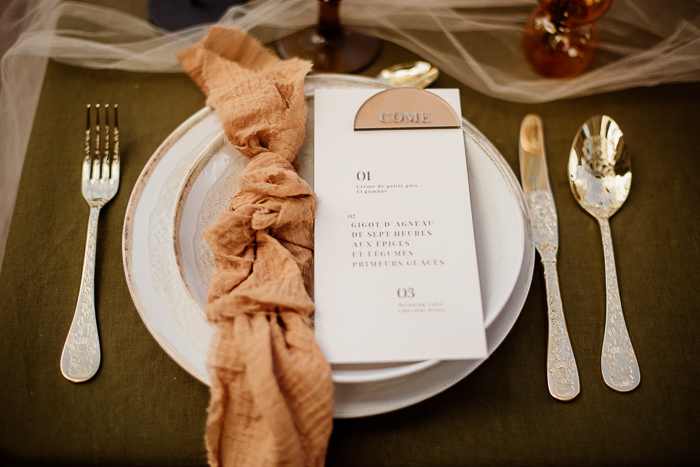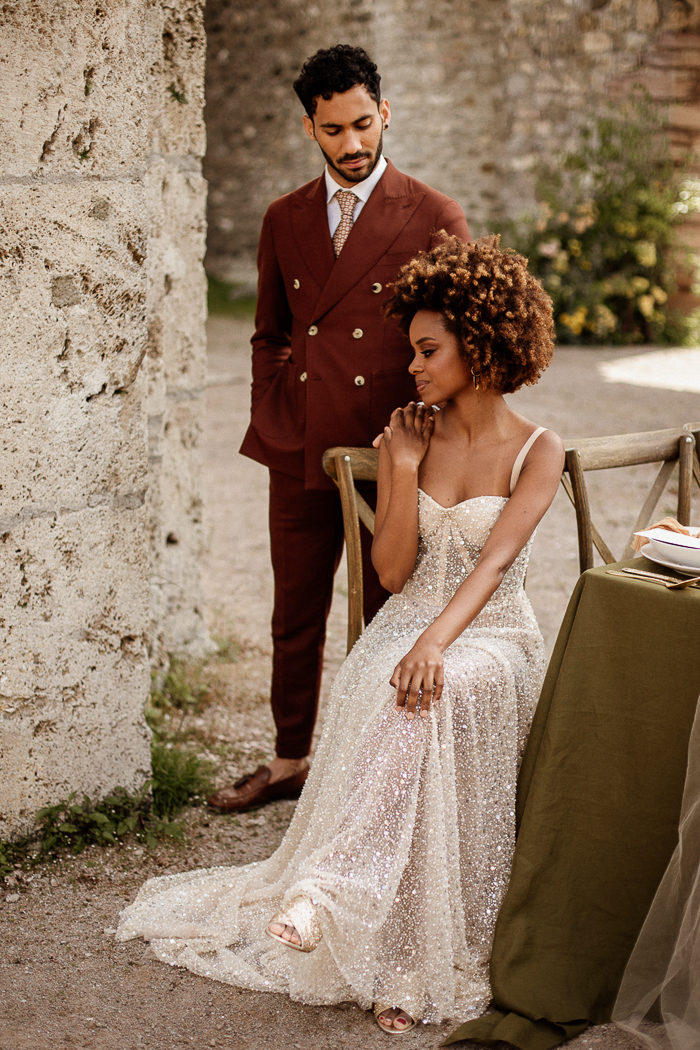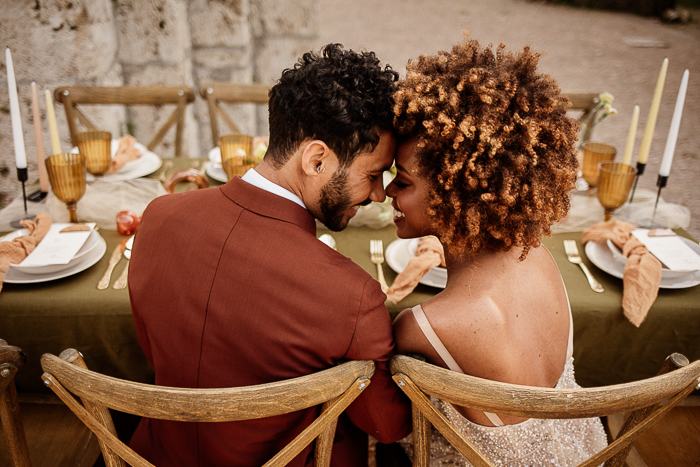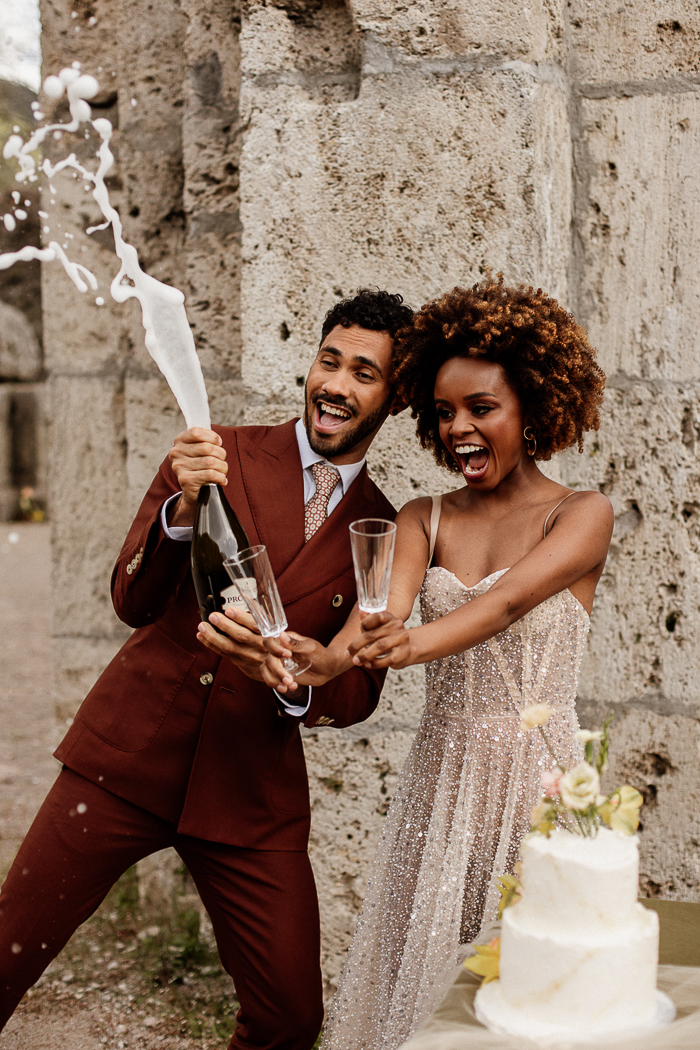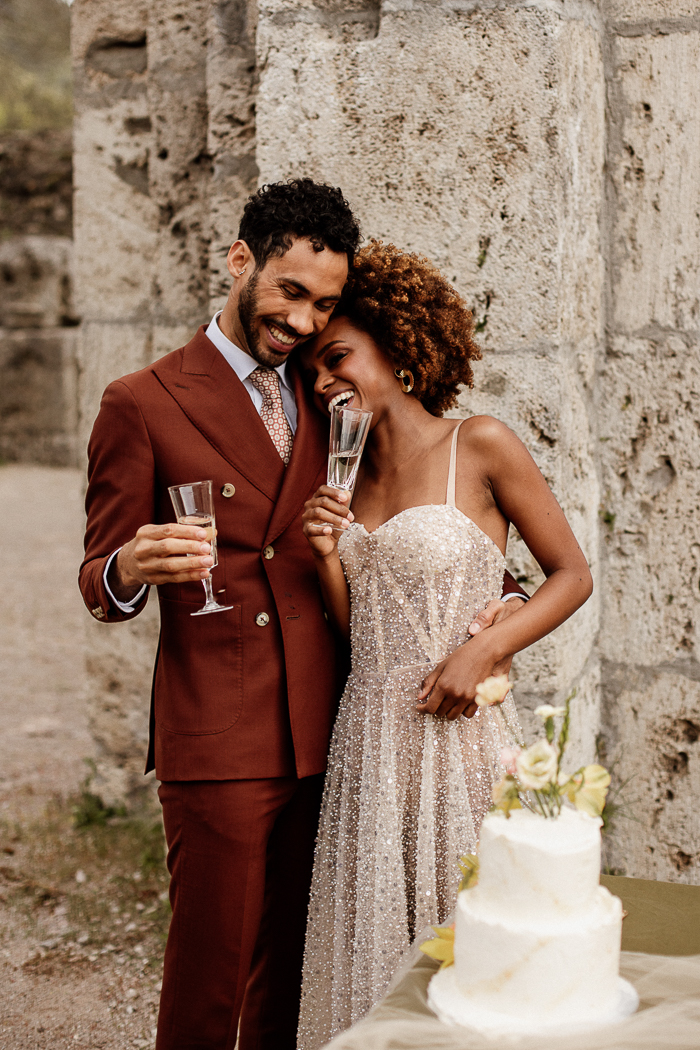 Thank you to Dall'k Photography for capturing and sharing this intimate outdoor micro wedding inspiration with us. Like this styled shoot, sometimes taking a few cues and drawing inspiration from your venue and a sophisticated color palette are all you need to create your own beautiful wedding aesthetic.