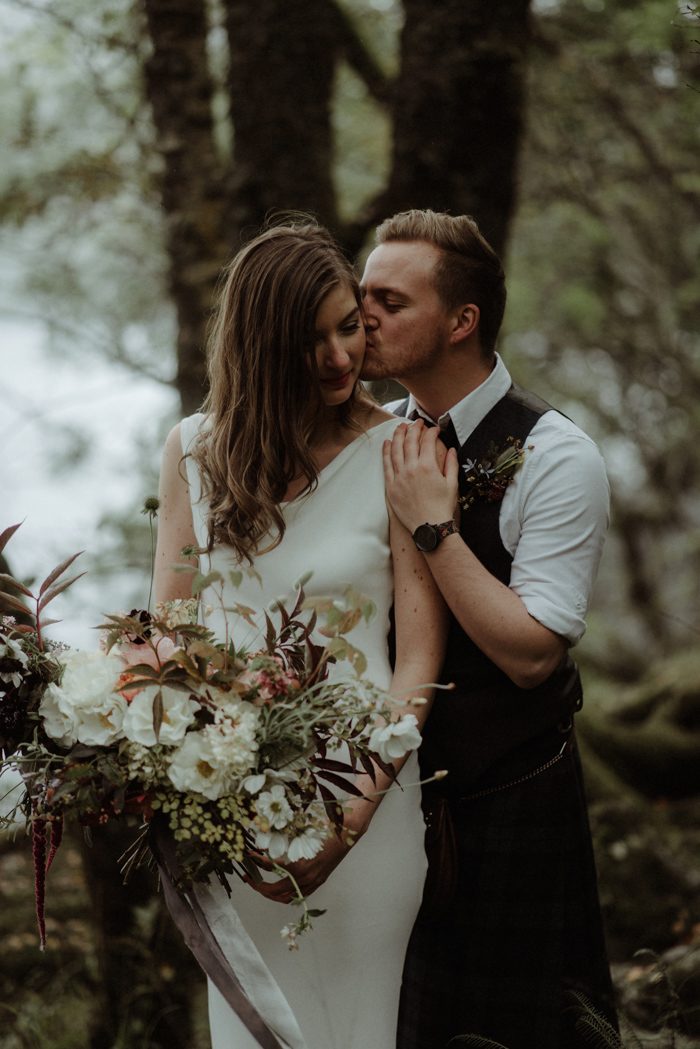 Scotland weddings tend to have a natural, mysterious romance about them, and Jessica and Murdo's Loch Lomond wedding is no exception. After a morning spent getting ready together at the cozy Mhor 84 house, the couple and their immediate family trekked to a scenic overlook art installation — and the location of the couple's first date — for an intimate ceremony to exchange their personal vows, reveal three secrets they love about each other, and perform a hand-fasting ceremony. The bride did the name of Stone Cold Fox total justice in a sleek gown and Selected Femme leather jacket, and her groom was the picture of Scottish tradition in kilt and vest. After the ceremony, The Kitcheners lead Jessica and Murdo up the hills and through the dense woods for an unforgettable adventure in the rain that was pure Scotland magic!
The Couple:
Jessica and Murdo
The Wedding:
Loch Lomond, Scotland, United Kingdom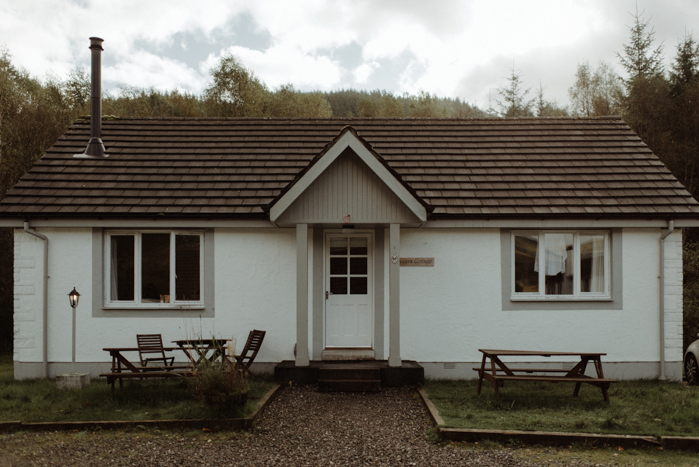 When we first got engaged, we loved the idea of eloping. Elopements always seemed incredibly intimate and personal, and we wanted our wedding to be a true reflection of us. However, being from two different countries (Canada and Scotland), we ultimately decided that our wedding was a really wonderful opportunity to bring our families together.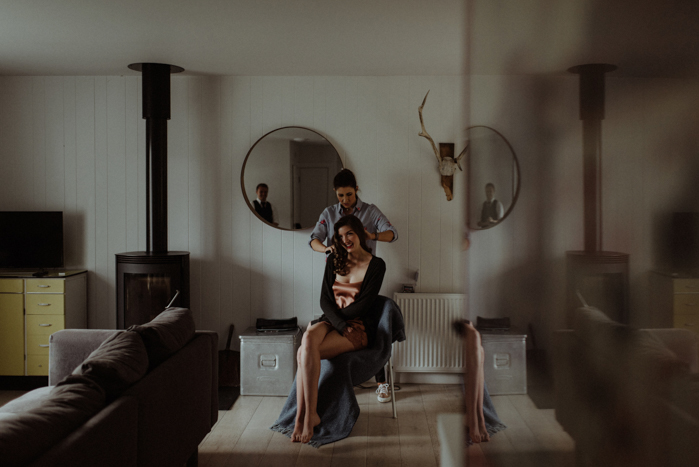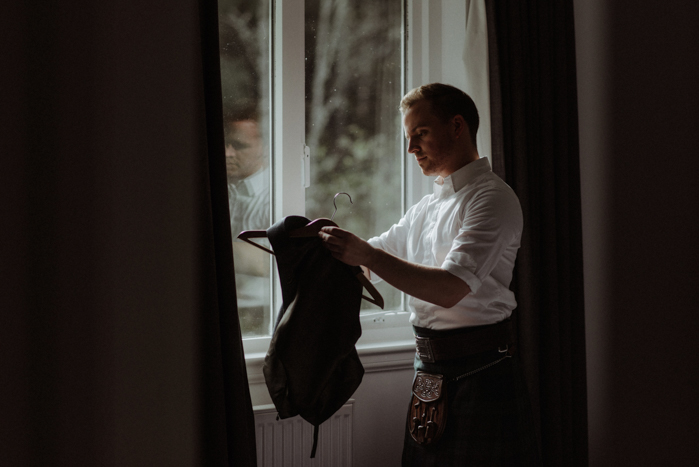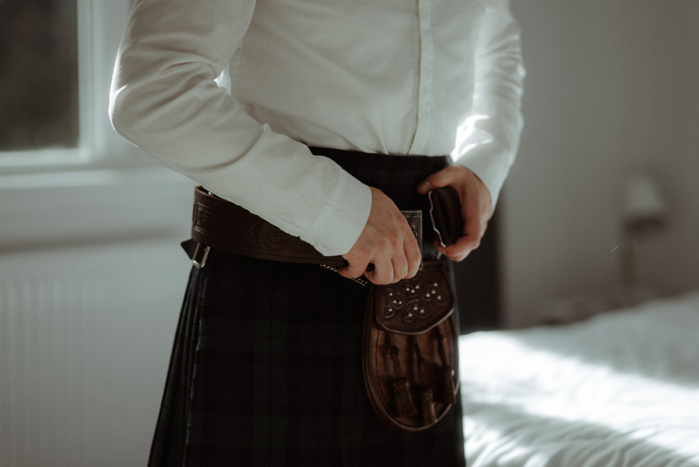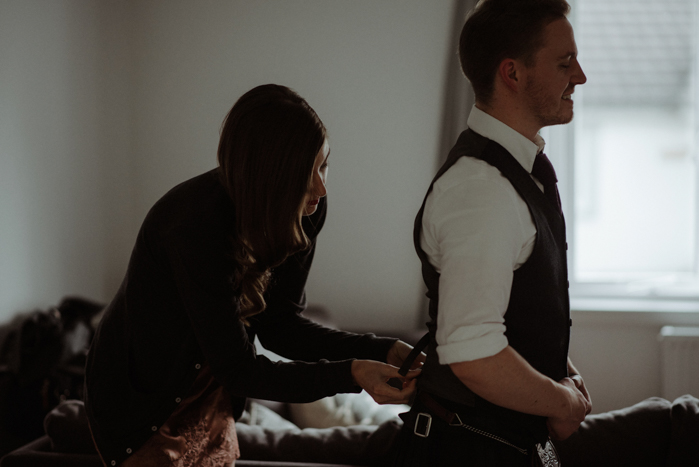 In the early stages of planning, our small elopement-style wedding quickly expanded to over 50+ people, and we found ourselves looking at larger venues, high transportation costs, and getting increasingly stressed. As our wedding got larger, we started losing the intimacy that was so important to us, so we made the decision to go back to our original plan – just the two of us, our immediate family members and photographers.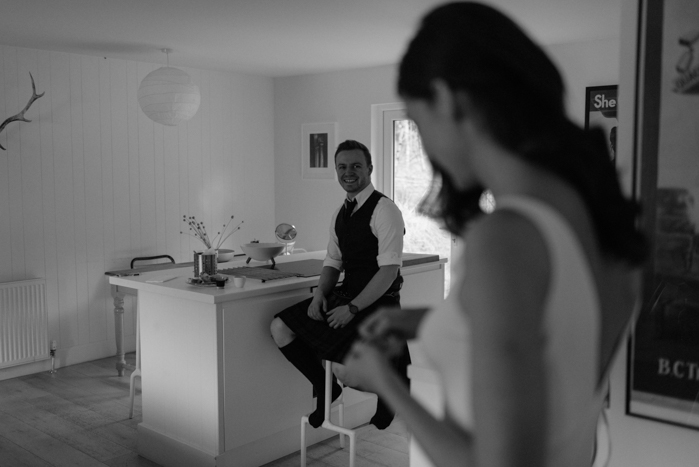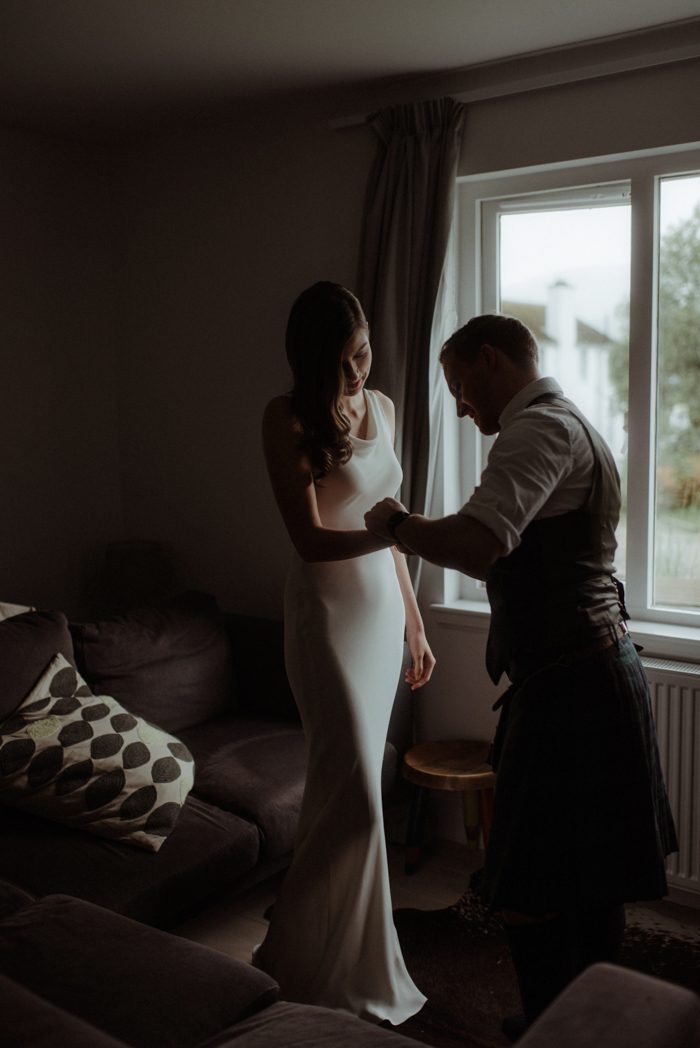 Although we decided against doing the traditional ring-exchange during our ceremony, Murdo had still spent months designing a custom wedding ring for me, in collaboration with my friend and talented jewellery designer Ruth Leslie. The design was a complete surprise, and he gave it to me an hour before the ceremony. I love the ring, and feel very lucky to have a husband who knows me and my taste so well!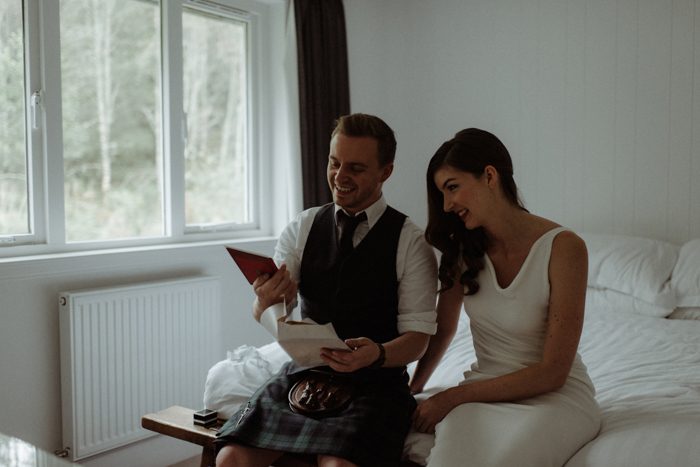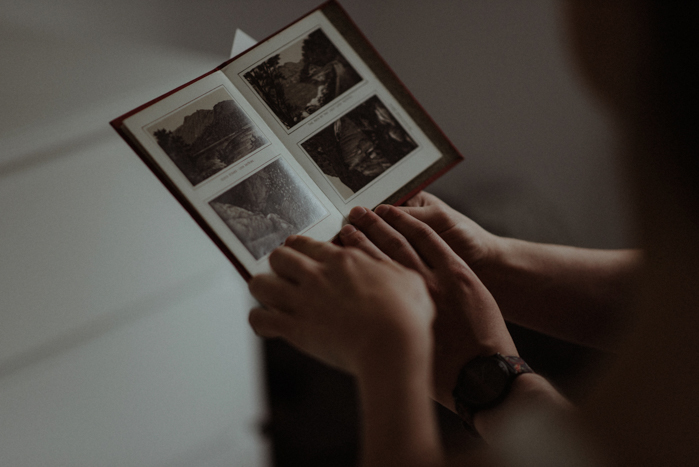 I gifted Murdo a custom wedding keepsake, made by one of my favourite stationary designers, Tara Spencer. I gave it to him tucked inside a 1890s vintage album of lithograph postcards views of the Loch Lomond area.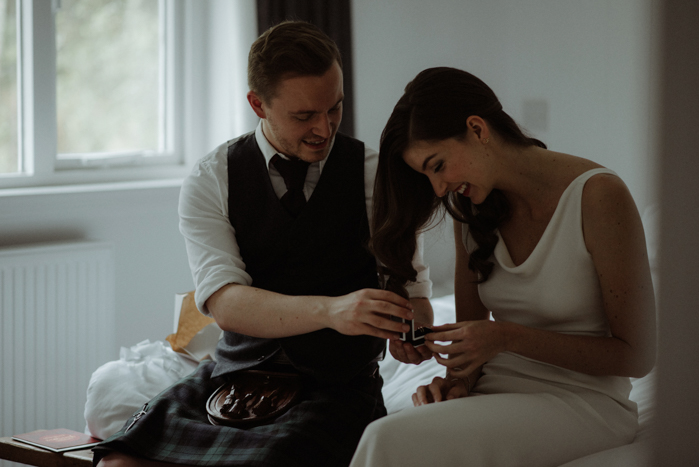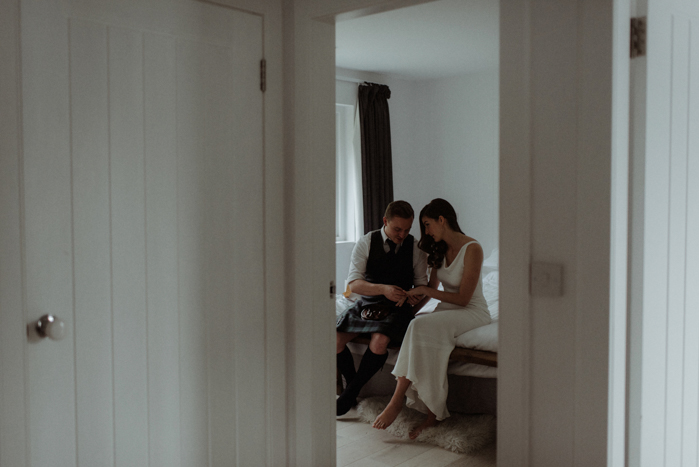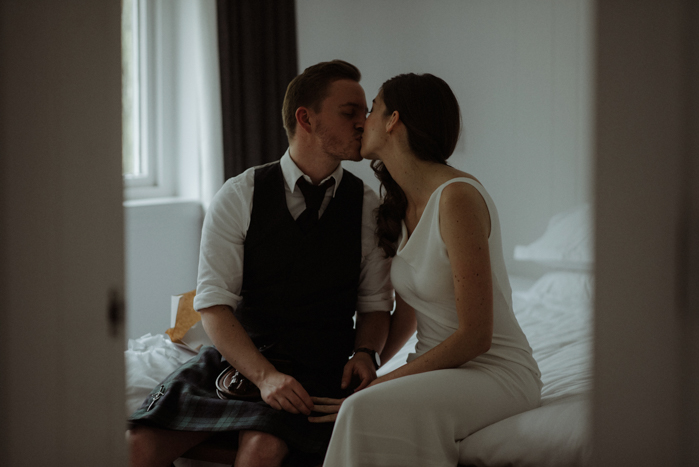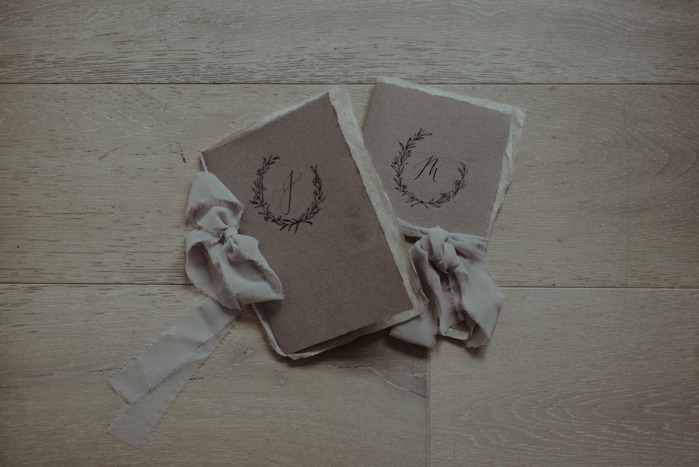 Our venue was the location of one of our first (and best) dates together! It was January, early in our relationship, and Murdo suggested a day-trip to see An Ceann Mòr, an architectural viewpoint on the banks of Loch Lomond. Murdo works in architecture and I studied architectural history, so it seemed like a perfect date, and I enthusiastically agreed. But a true Canadian at heart – I complained that there would be no snow. Yet as we woke up that morning, we pulled back the blinds to find a thick layer of snow. It was the only true snowfall we had that entire winter, and it felt perfect, like it was just for us. It is such a meaningful location for us as a couple, and we couldn't imagine our ceremony taking place anywhere else.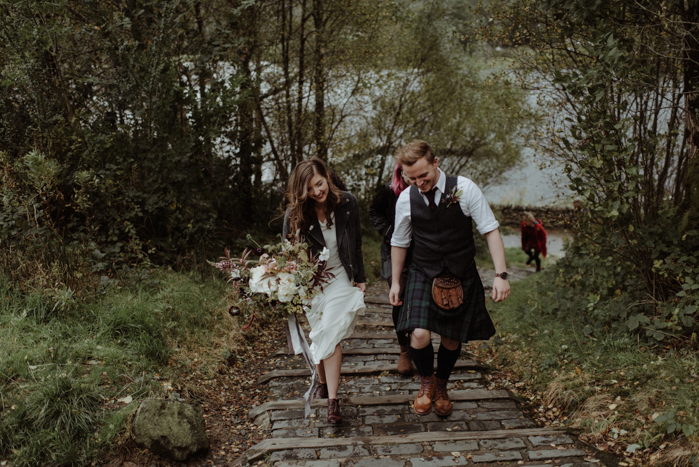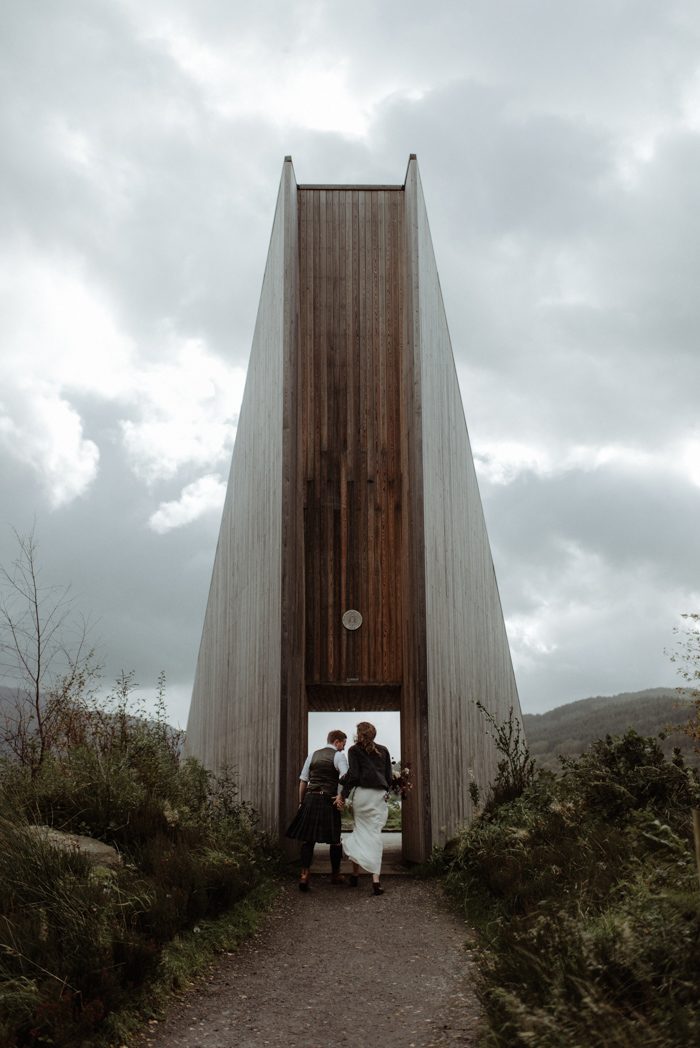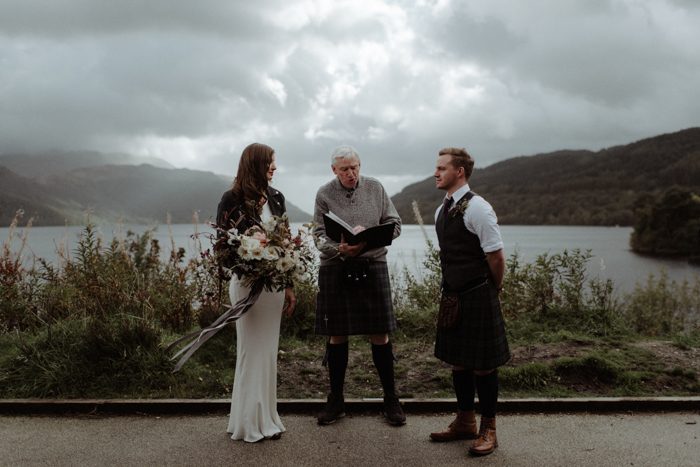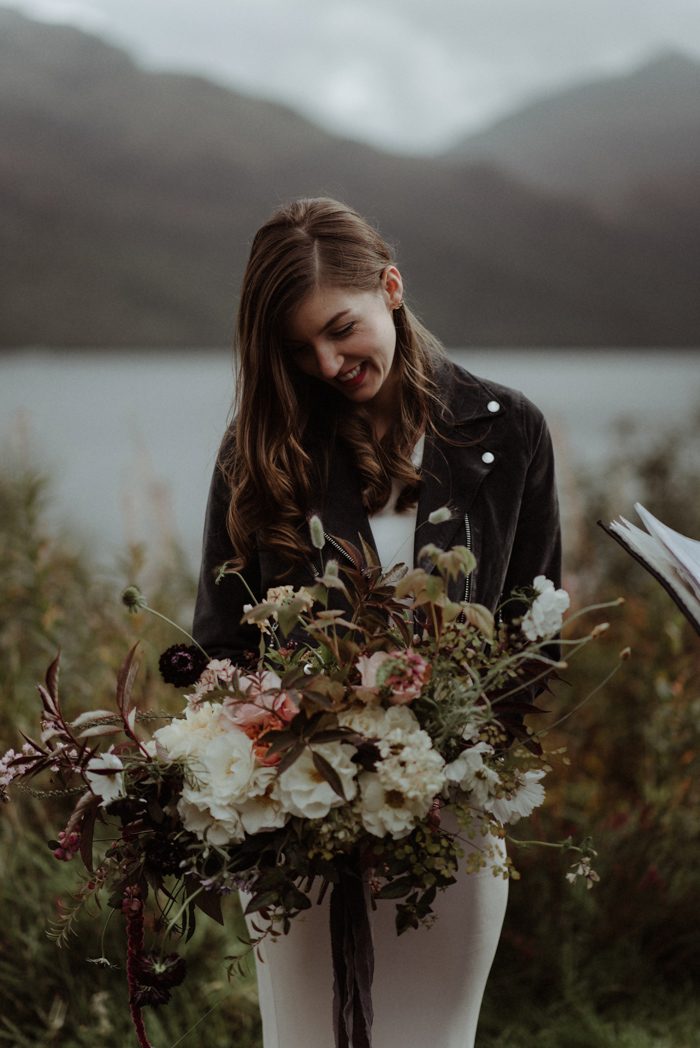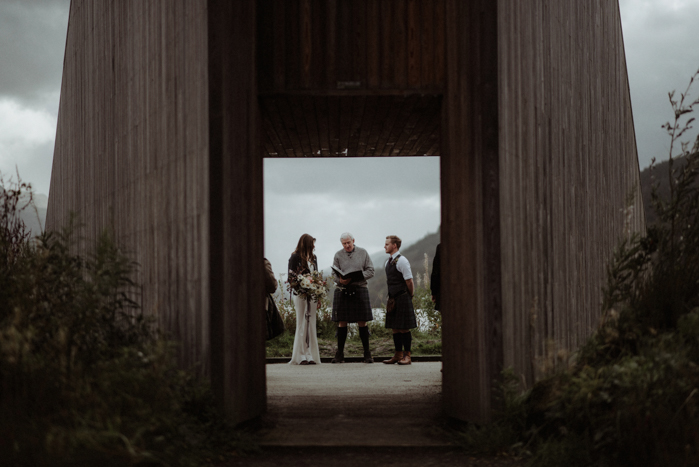 The ceremony was especially memorable for us. With yellow warnings for wind and rain all day, we knew that we were likely to have a very wet ceremony. However, 10 minutes before the ceremony started, the weather broke, and sun started to shine across the loch. This dramatic weather, combined with our emotional ceremony, made it a completely unforgettable part of our wedding day.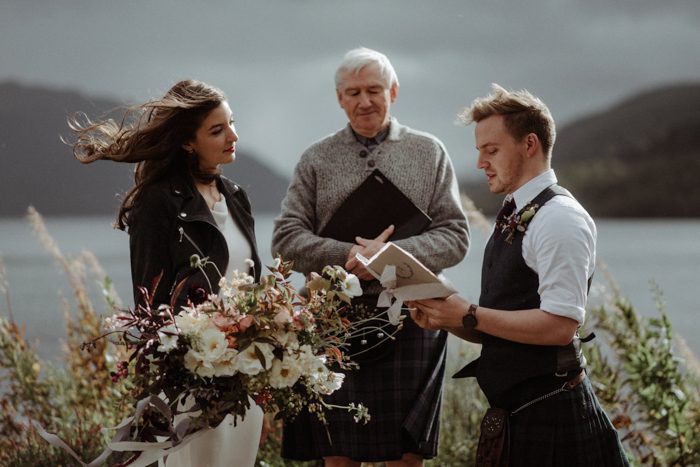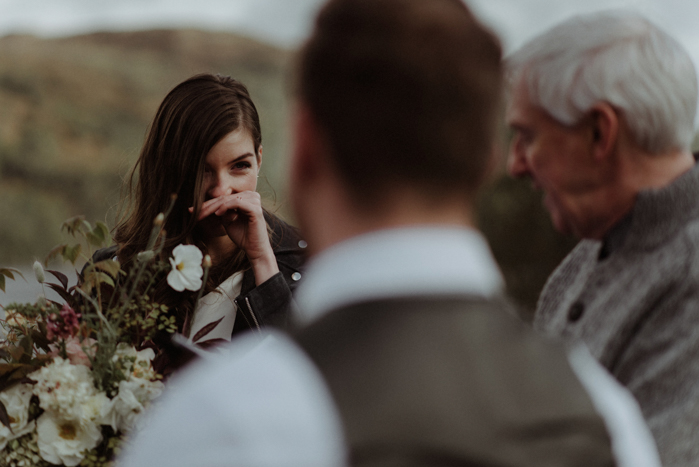 Rings were not a big part of our proposal, and we thought it would reflect us better as a couple to do a knot-tying ceremony rather than a ring-exchange. We also wrote our own vows together. Our celebrant also asked us to separately write three things or 'secrets' that we love about one other. Our celebrant revealed them to us for the first time on the day, as a surprise during our ceremony. We both laughed and cried as these were being read (as did our families) and it was one of the highlights of our day.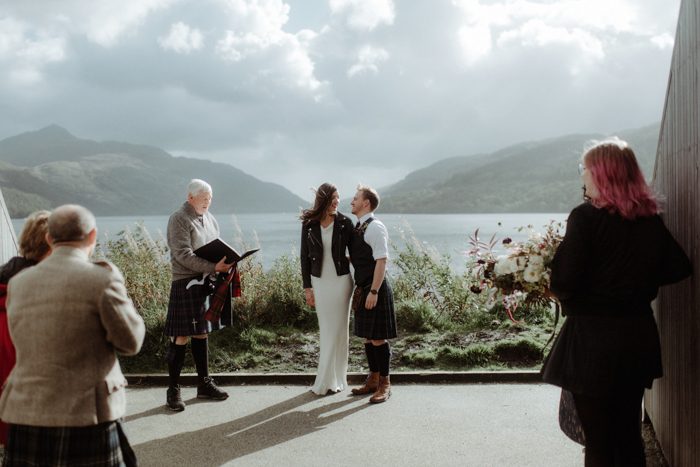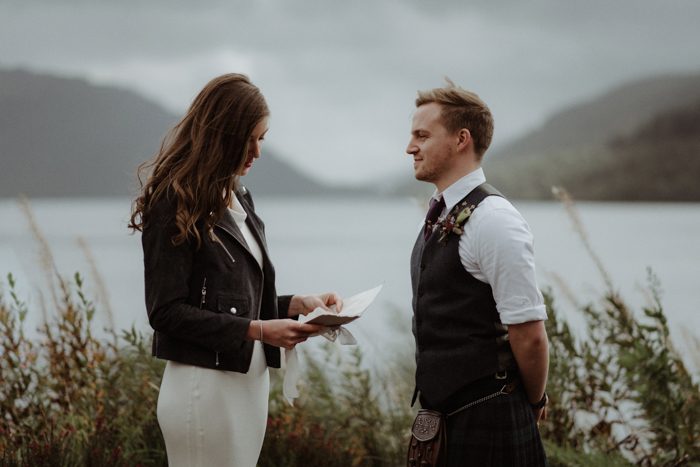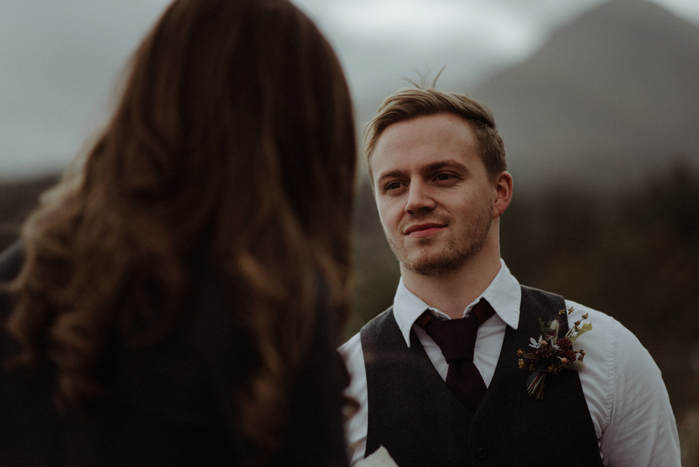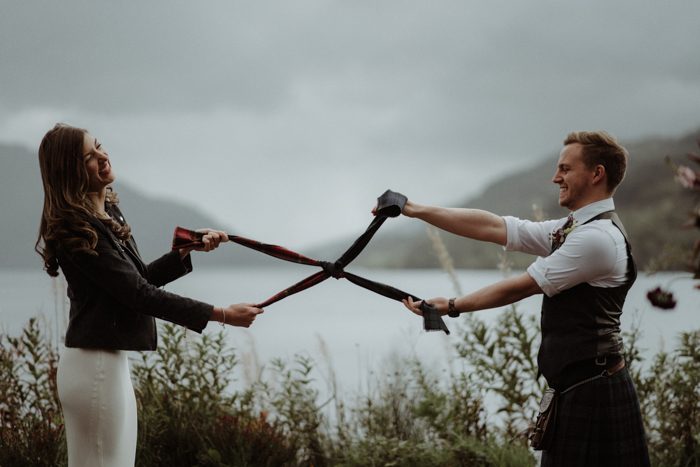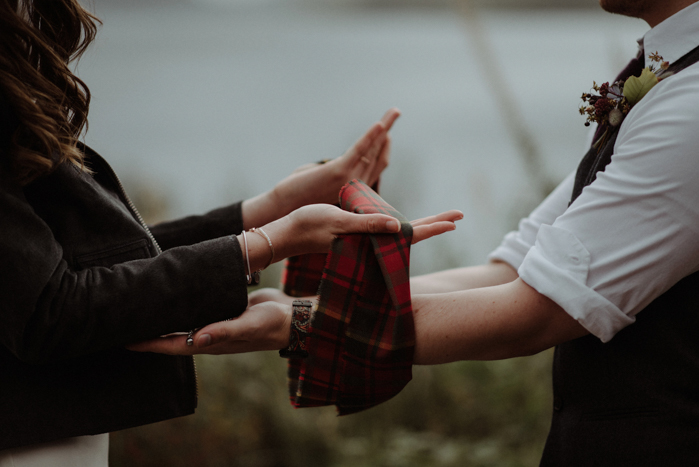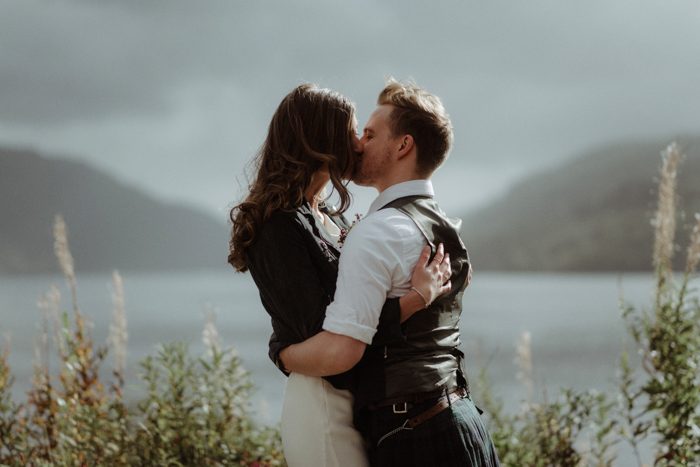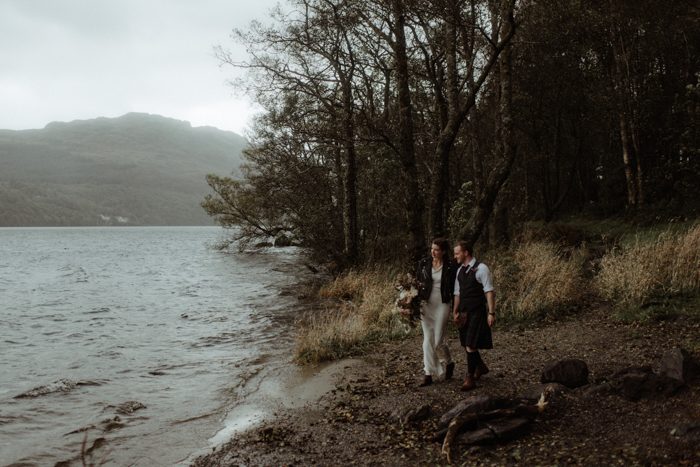 Shortly after our ceremony, while we were having our photos taken by Dylan (of the Kitcheners), the hurricane-like weather came back. We weren't sure what to expect, but Dylan was amazing and took us to some incredible locations. Walking uphill in the rain for an hour, we arrived soaked at the top of a hill overlooking Loch Voil. The sun was setting, and the light was completely magical. Our wedding felt like an adventure just for the two of us.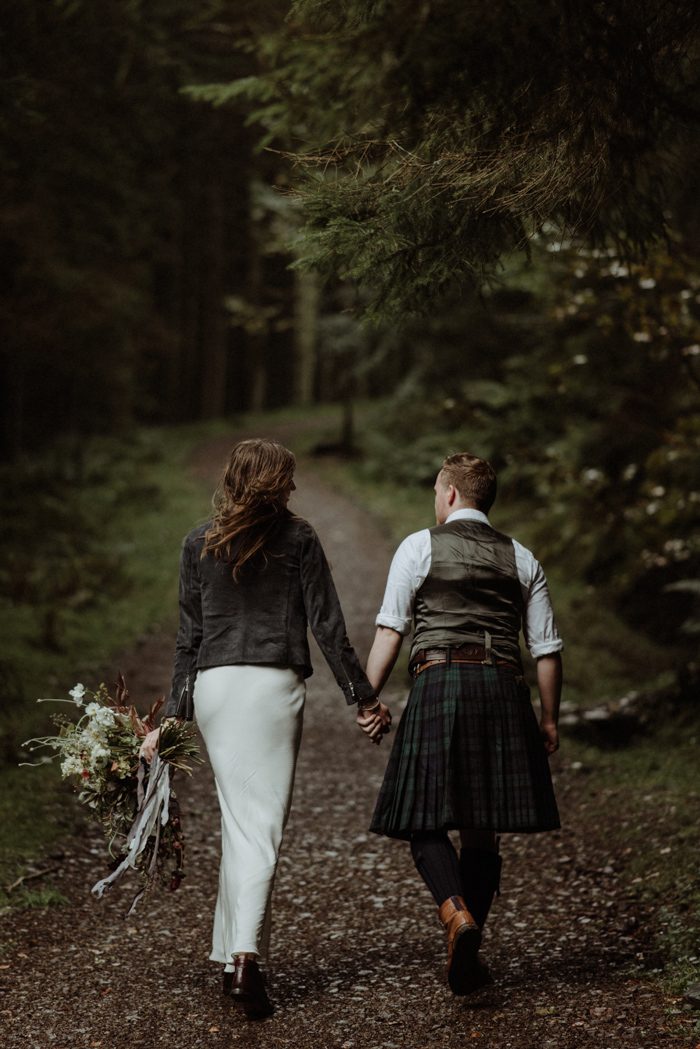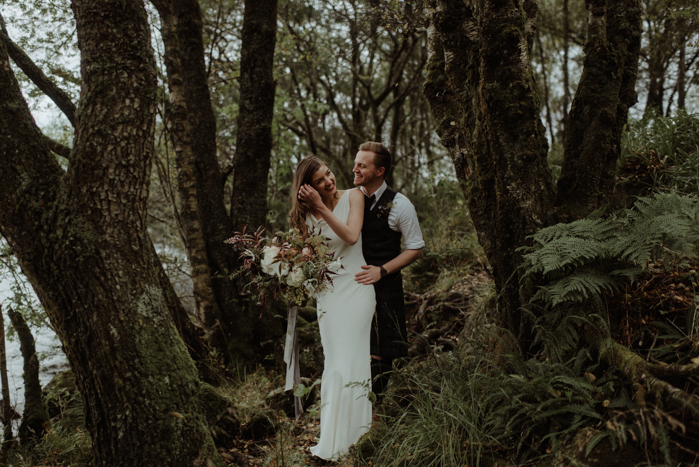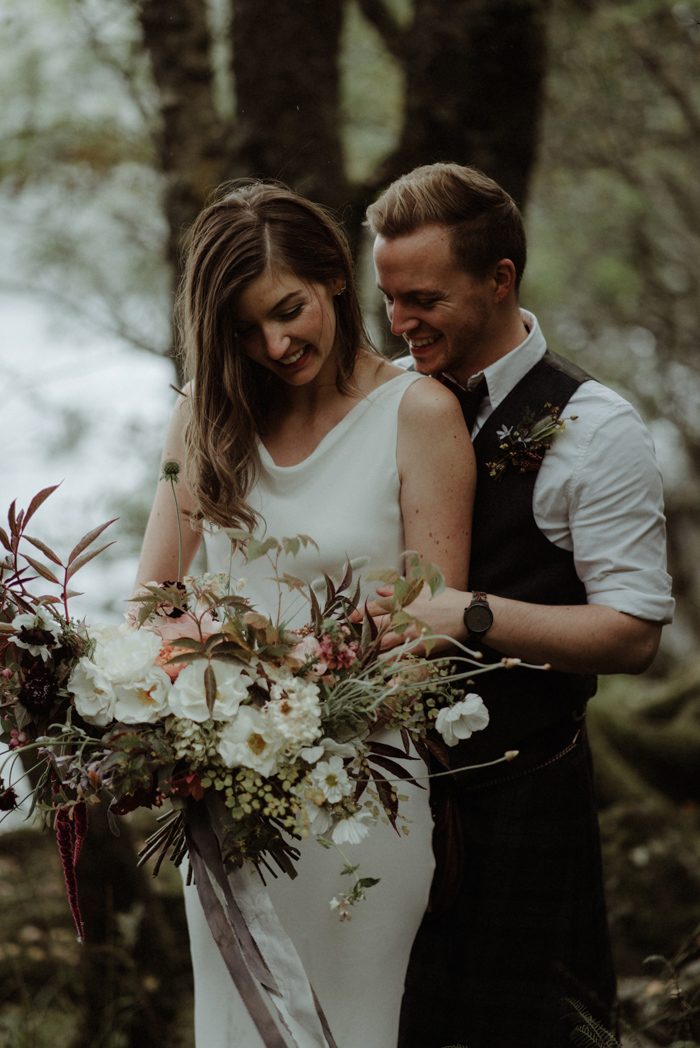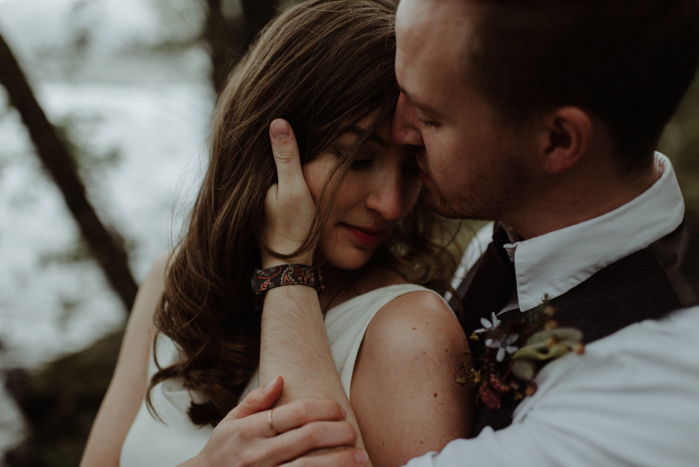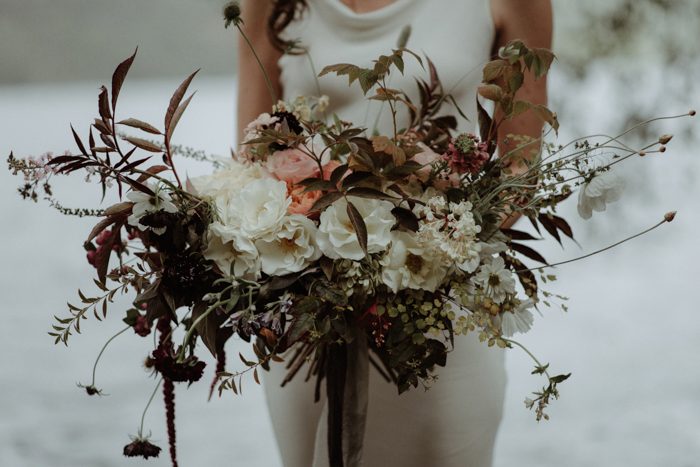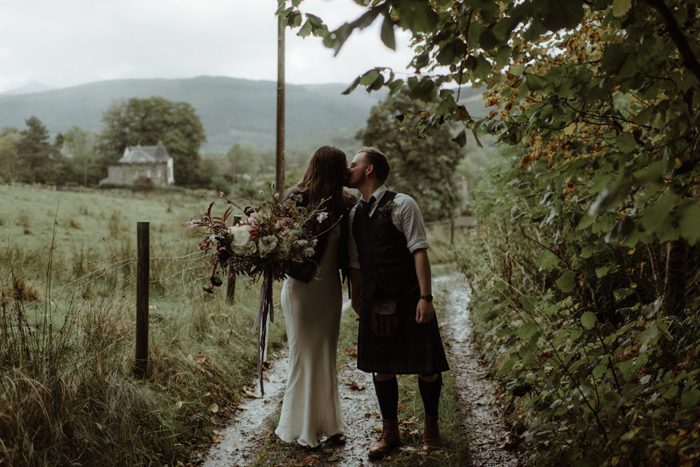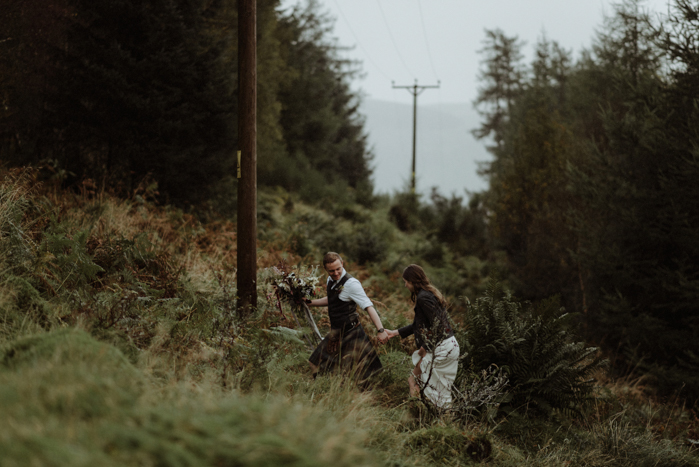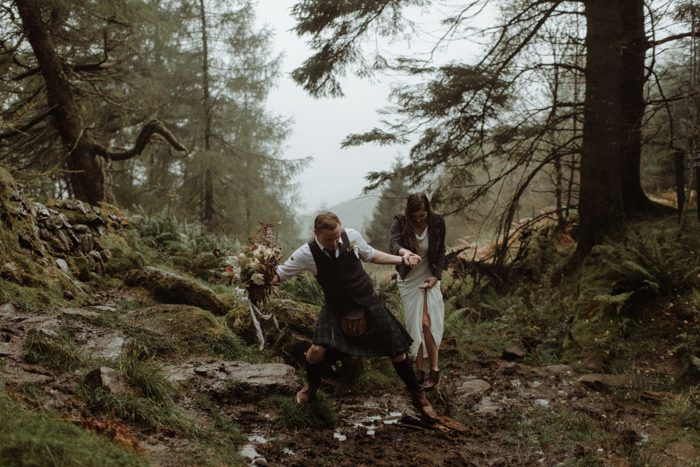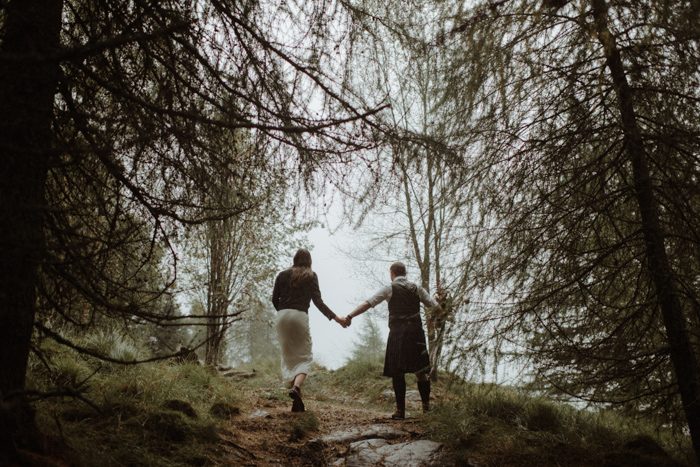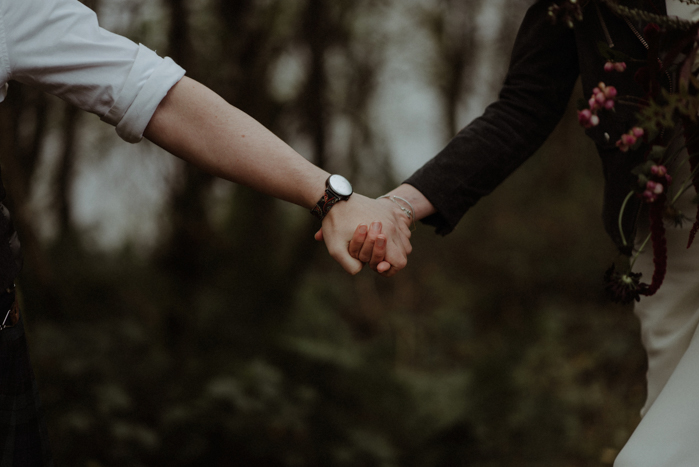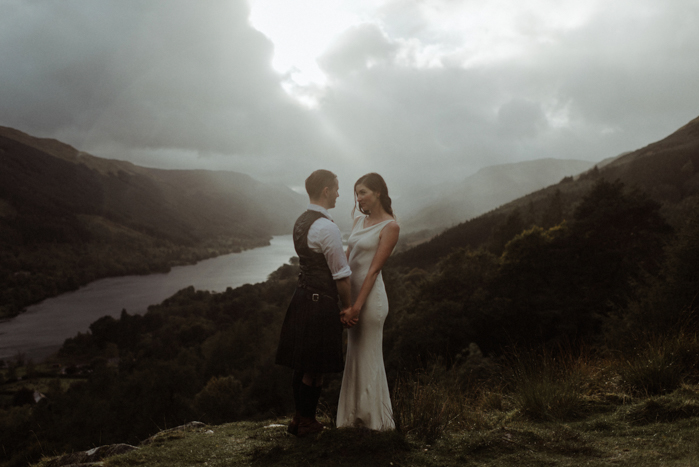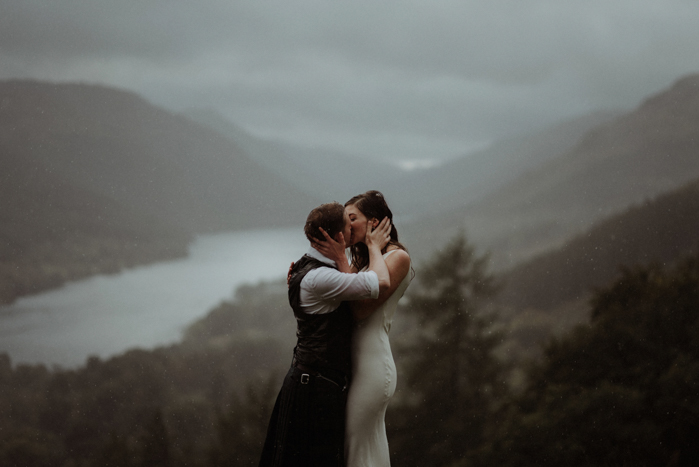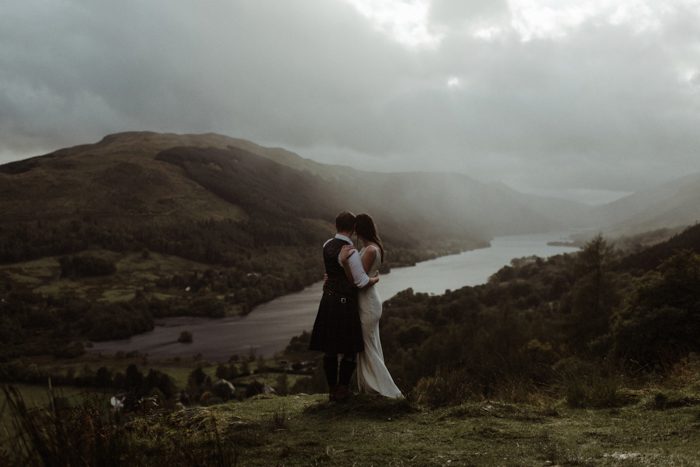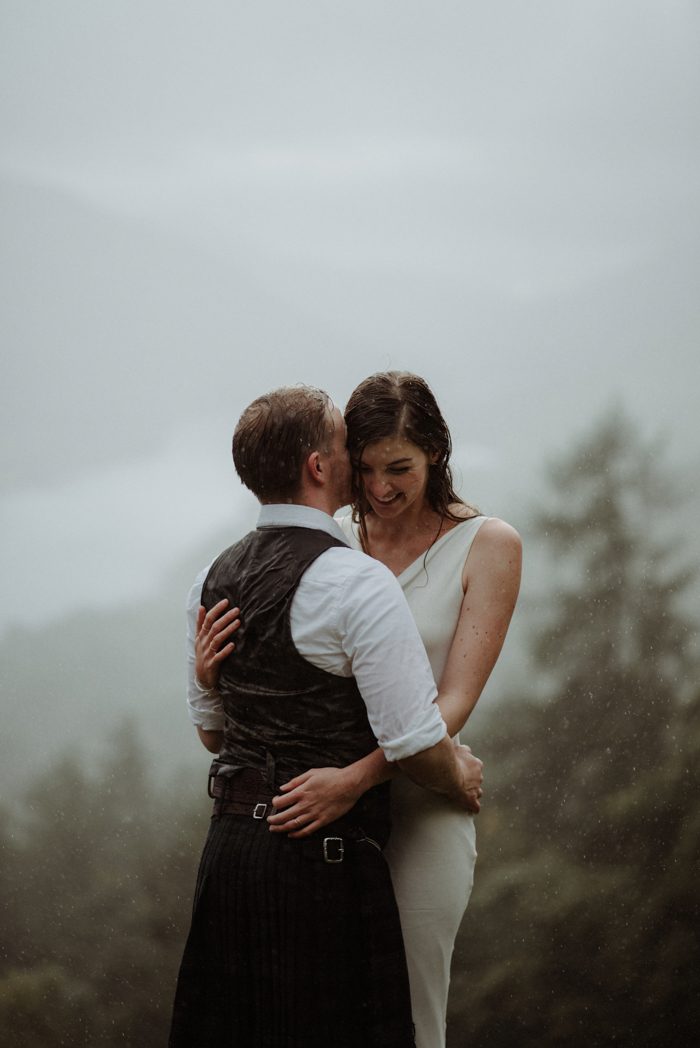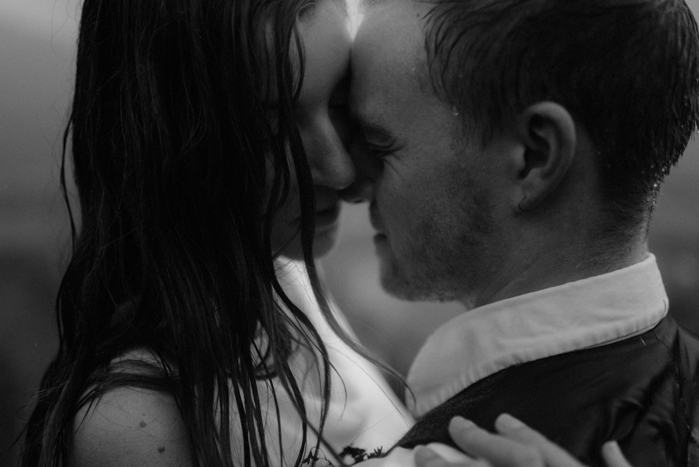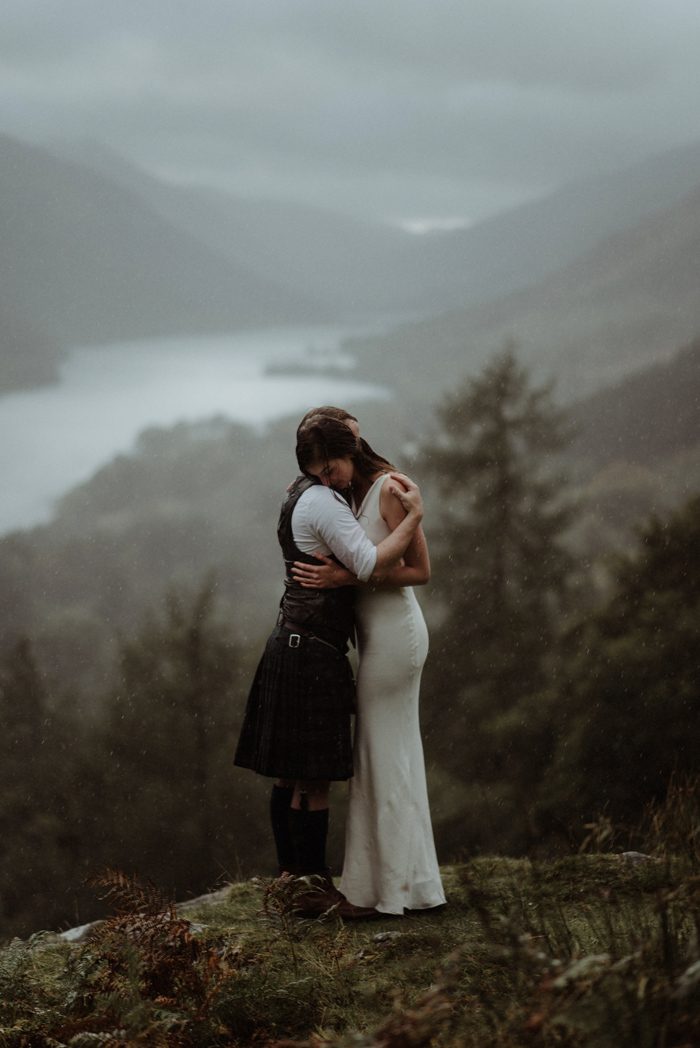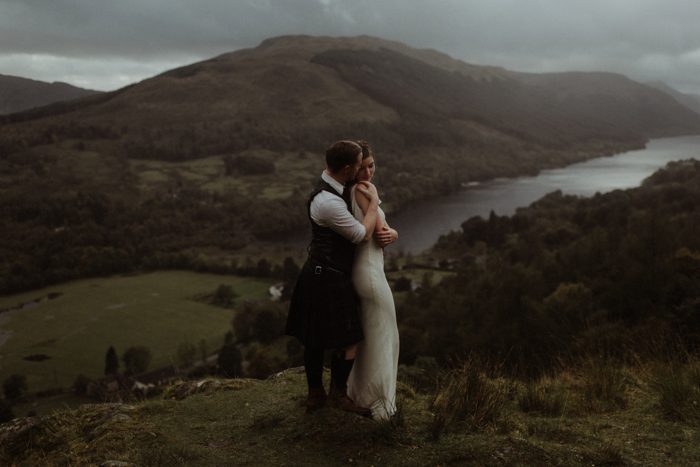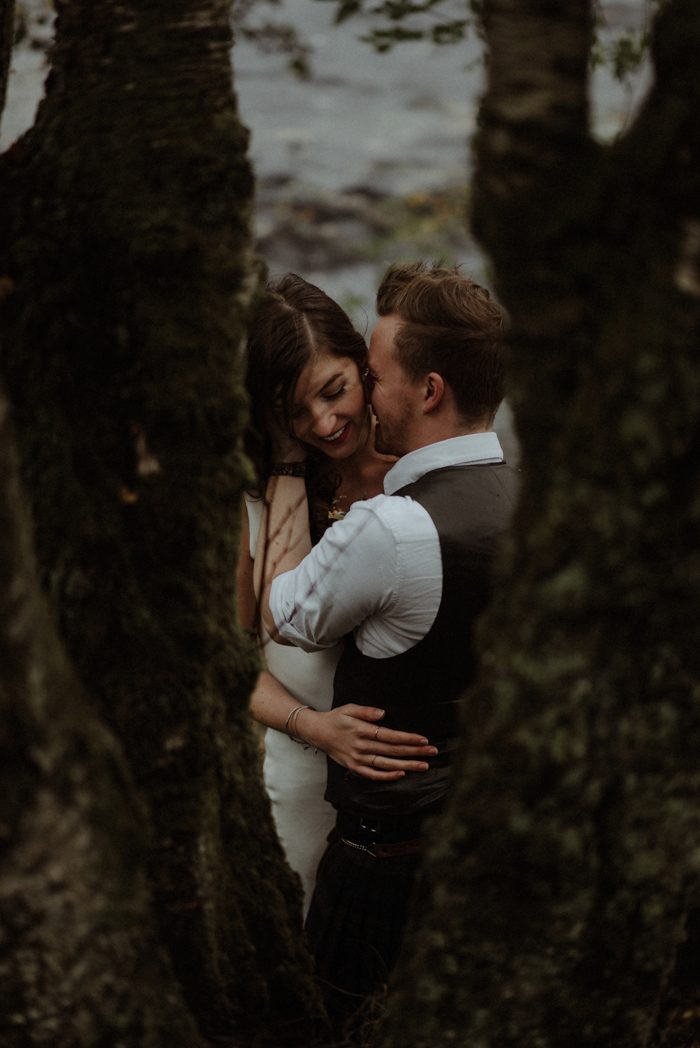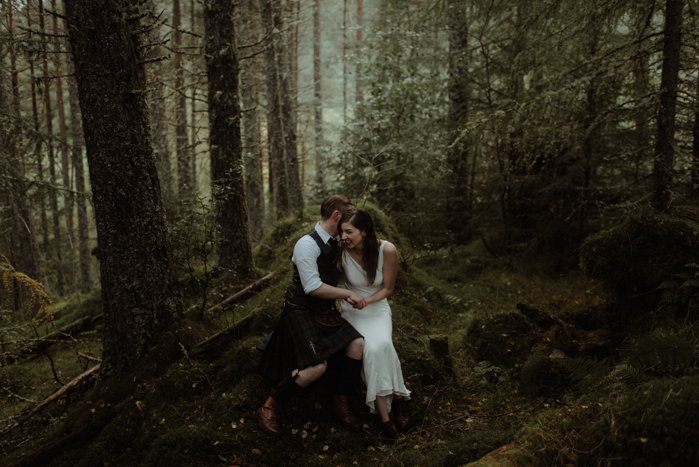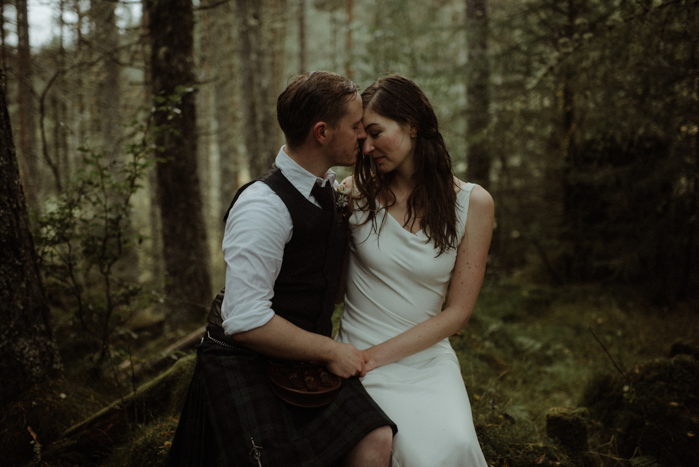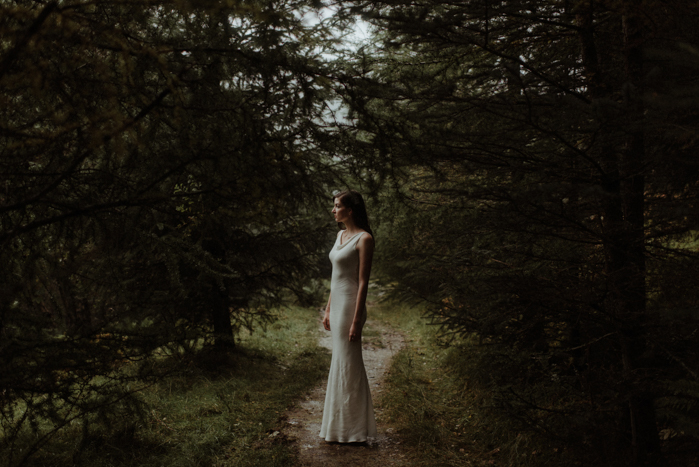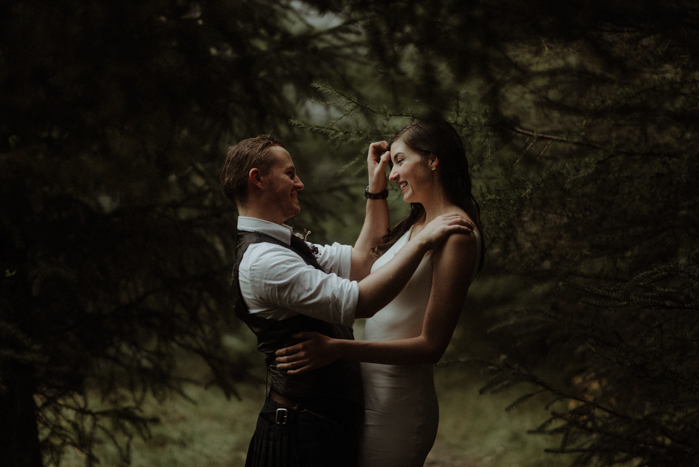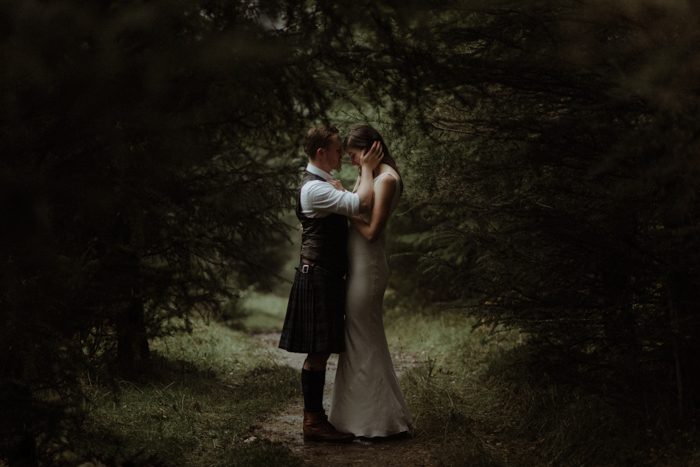 Our most heartfelt congratulations to Jessica and Murdo, and a huge thanks to The Kitcheners for sharing this unforgettable elopement with Junebug! Looking for more Scottish wedding inspiration? Check out this charming intimate Glasgow wedding at Singl-end Cafe!