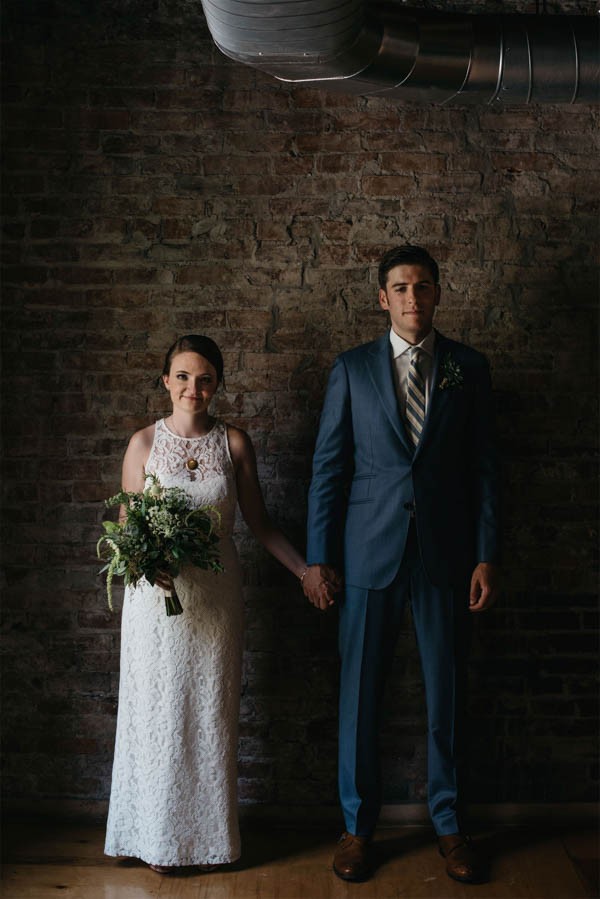 New York's Lucas Confectionery served as the perfect spot for Rachel and Adam's intimate wedding, providing an industrial setting to fill with lush natural elements. Rachel and her bridesmaid both carried overgrown bouquets of leaves and succulents designed by Anthology Studio, who also accessorized the reception area with greenery from floor to ceiling. Andrew Franciosa Studio captured each carefully placed detail and the quiet moments the newlyweds shared alone after saying "I do."
The Couple:
Rachel and Adam
The Wedding:
Lucas Confectionery, Troy, New York
The Inspiration:
Our inspiration for the wedding came from the venue. We love the industrial look of Lucas Confectionery and wanted to keep the decor simple and natural. We used a lot of greenery and plants to make the space feel like it was alive. We wanted the decor to look organic almost like it was growing out of the brick walls. We tried to keep everything simple. Our wedding was really small; we had 30 of our immediate family members and closest friends. We wanted the day to be about our families and the family we were creating with each other. We didn't want to worry about place settings or centerpieces.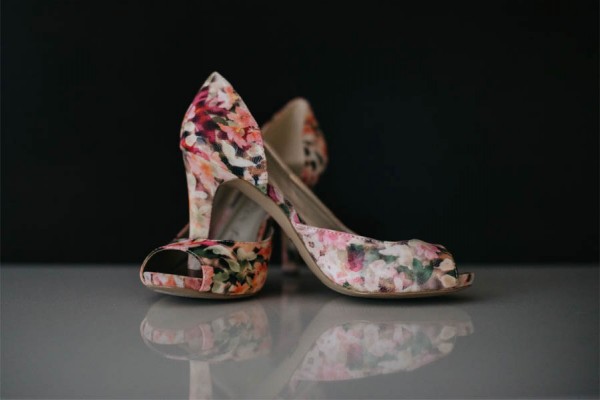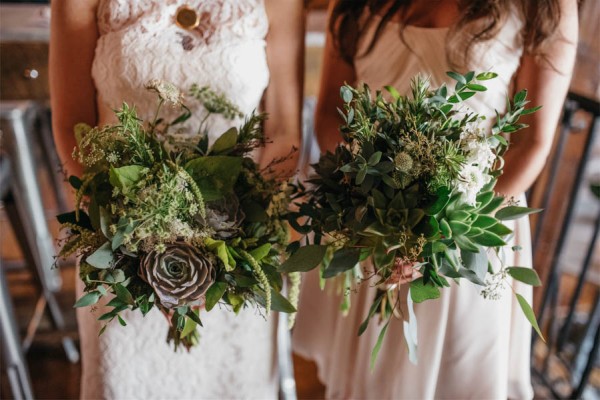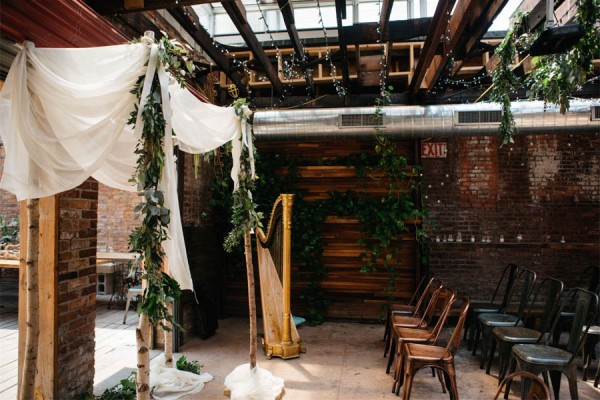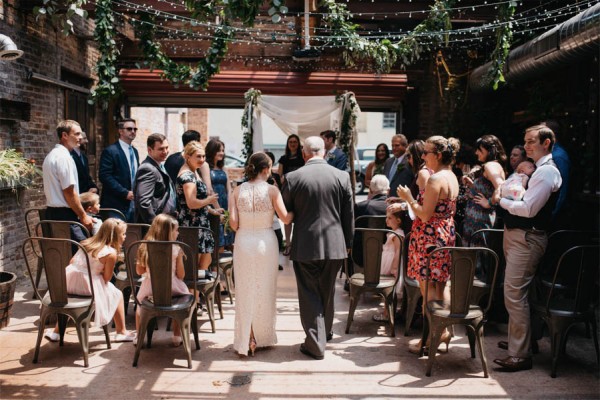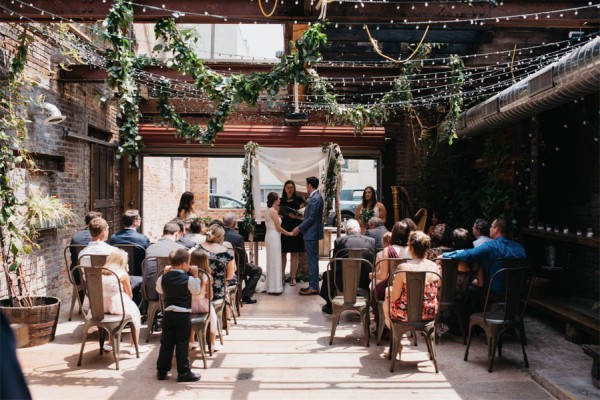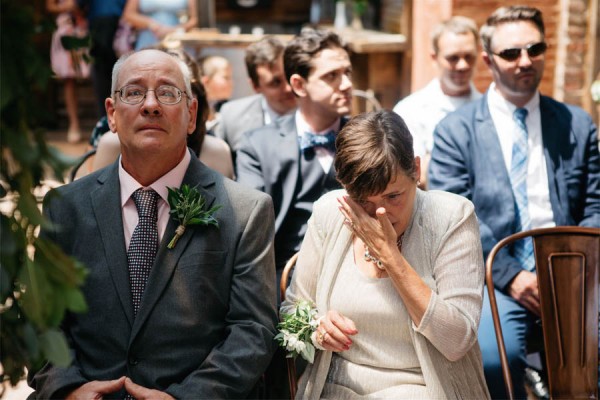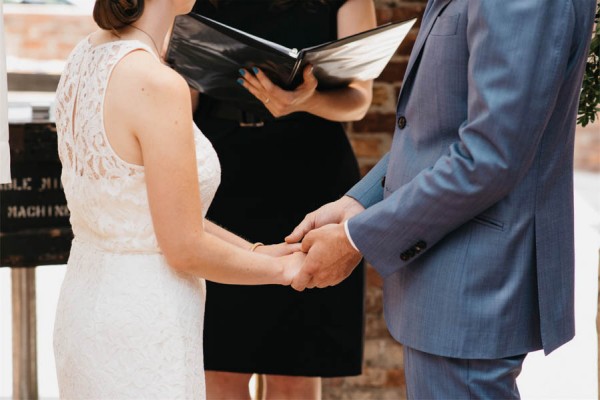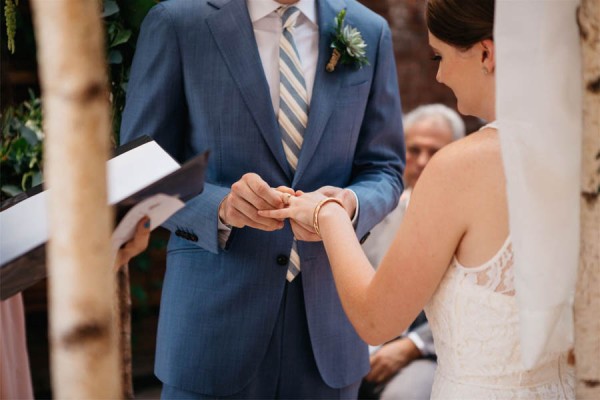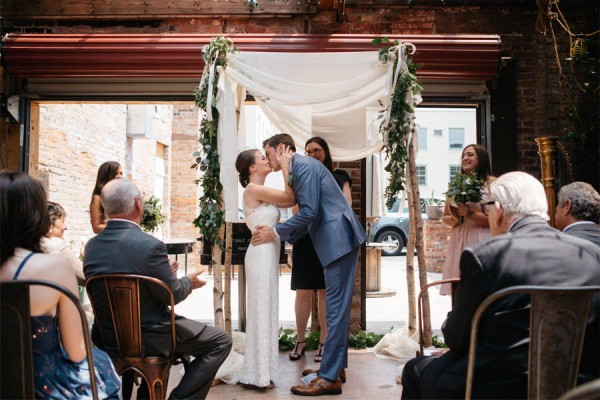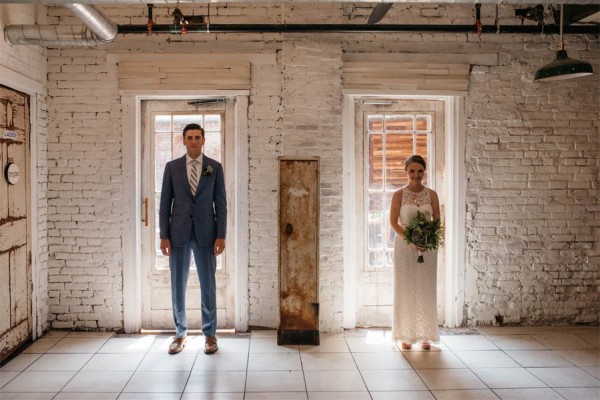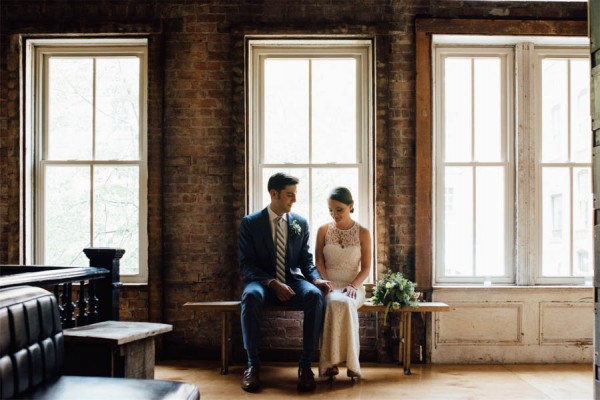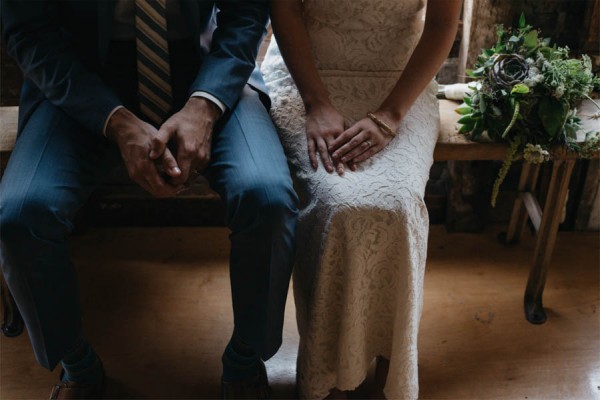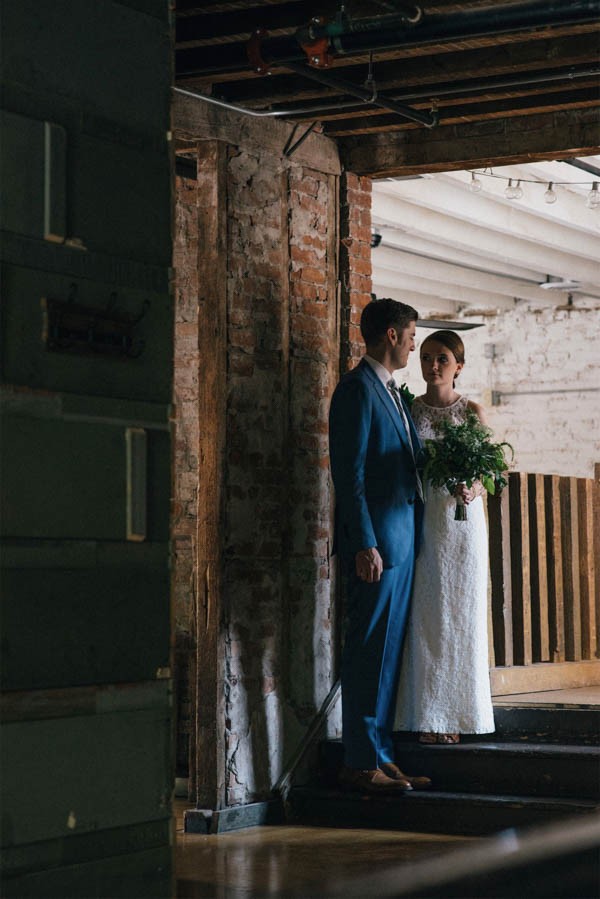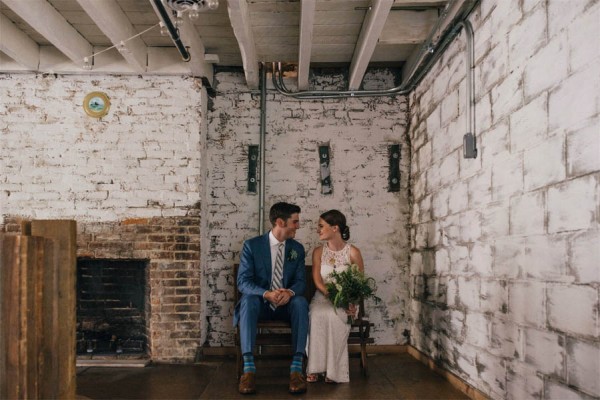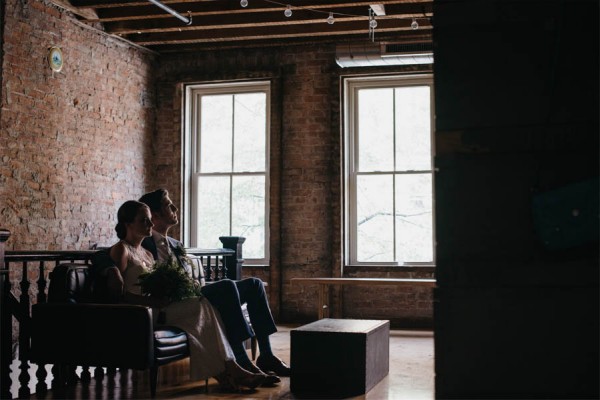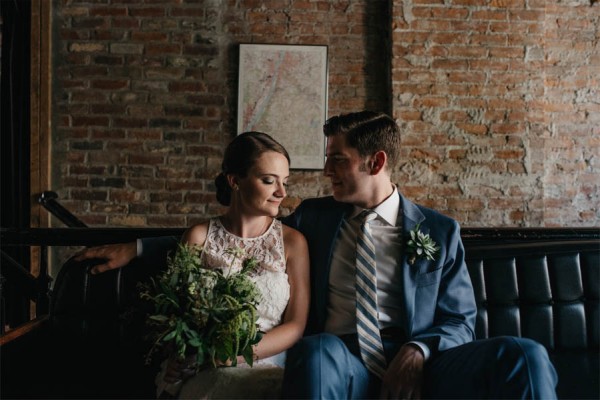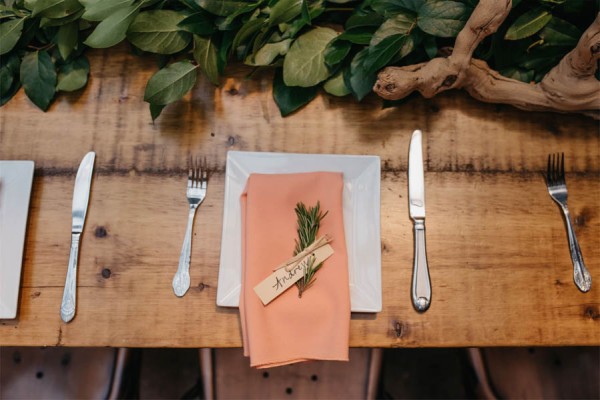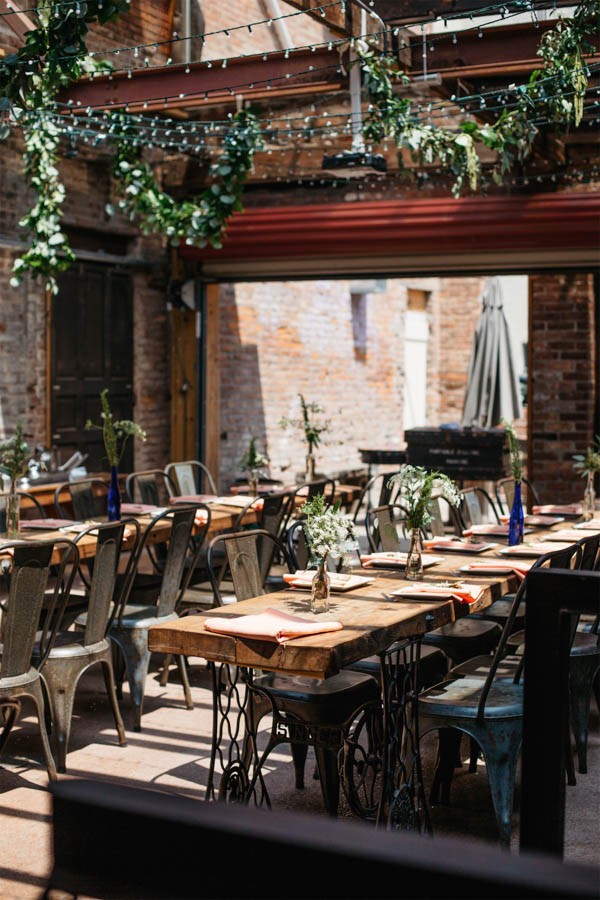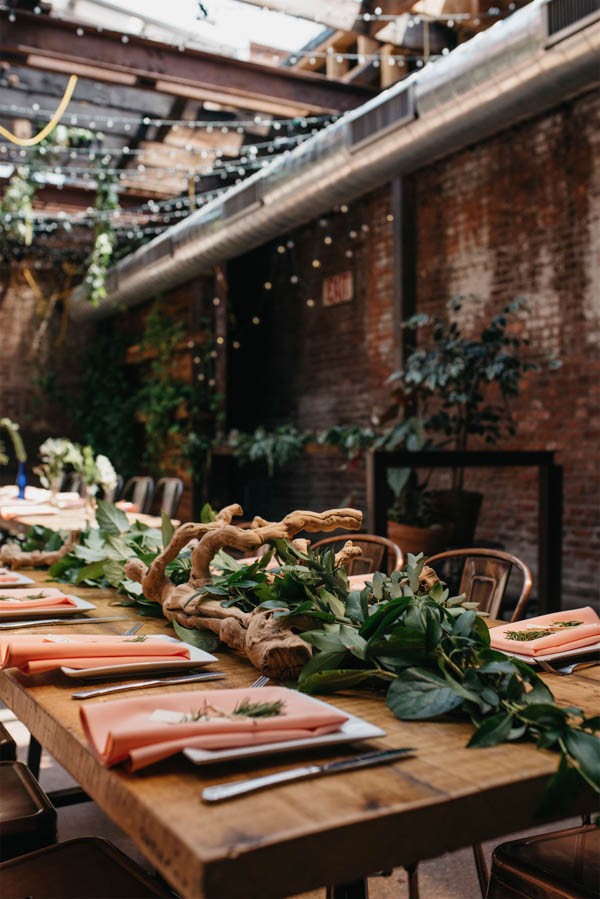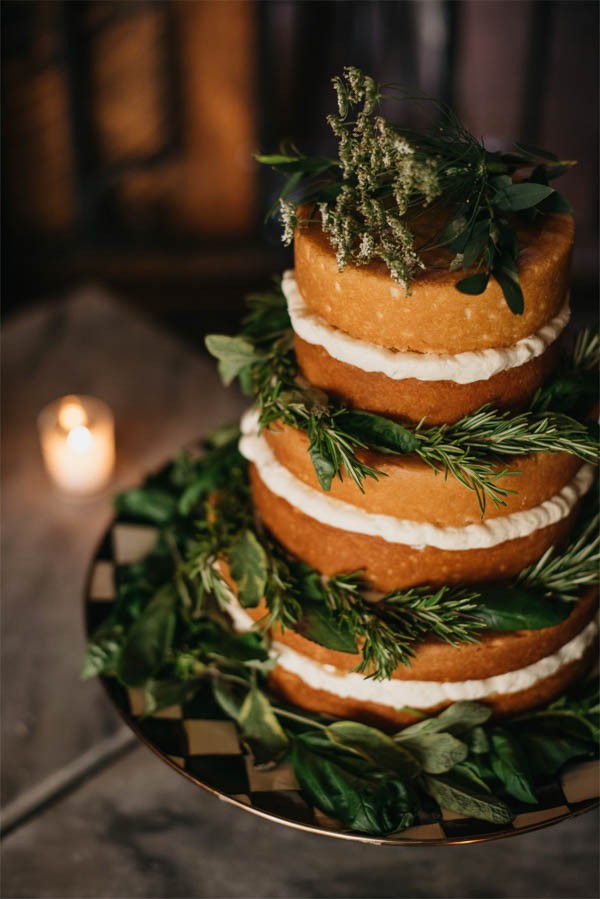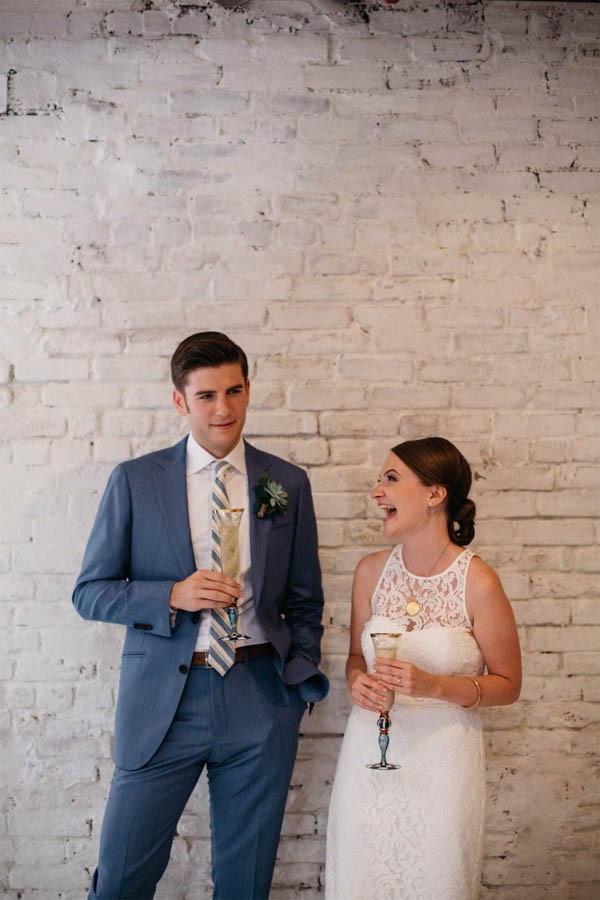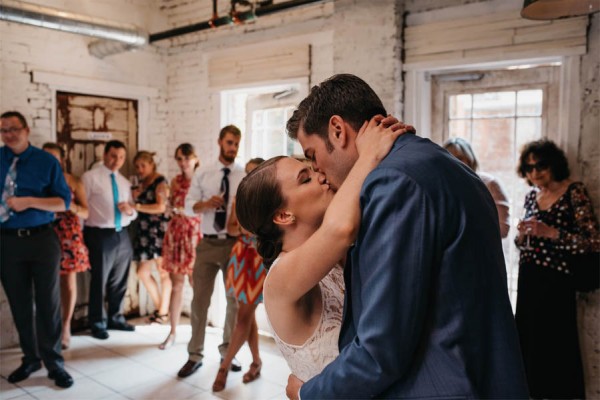 The Moments:
There were so many perfect moments throughout the day. My favorite moment was during the ceremony. My little brother Alex did the first reading and started to cry. We were holding onto each other to keep our hands from shaking. Everyone was tearing up and you could feel the love in the room. Adam's favorite was right after the ceremony was over. We left to "Here Comes the Sun" by The Beatles and walked outside to where the marriage certificate would be signed. We were still jittery and filled with nerves but we were married and so excited for a moment alone to just take it all in. Another favorite moment of ours was later in the day. We didn't have a DJ or band, but Adam's dad pulled out a speaker he brought from home and put on traditional Jewish music. Everyone started dancing and lifted us up in chairs. It was terrifying and so much fun!
The Couple Recommends:
Our strategy when wedding planning was to choose amazing vendors and let them take it from there. Jillian was our event coordinator at Lucas Confectionery and she made the day smooth and easy for us. Andrew was more than a photographer- he put on all the boutonnieres, showed us how to cut the cake correctly, and made us look much cooler than we are. We can not recommend him enough. Lydia is a brilliant harpist and made the ceremony feel so special and intimate. Nomi was a wonderful officiant. She took the time to get to know us and make our ceremony unique.
A big thanks to Andrew Franciosa Studio for sharing Rachel and Adam's intimate industrial wedding with Junebug! Check out Nikki and Curtis' natural industrial wedding at the NP Event Space for more modern venue inspiration.