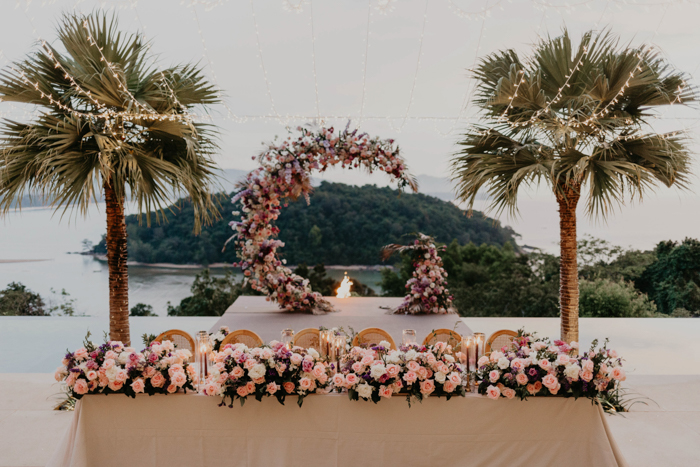 Planning a destination wedding? Abigail and Paul's intimate chic destination wedding in Phuket at Anantara Layan Resort will have you adding Thailand to your short list of must-consider locations for your day! We're positively obsessed with this couple's "boho chic" style and the bright, happy colors of their gorgeous floral arrangements designed by IAMFLOWER. Since planning a destination wedding is no easy feat from afar, Abigail and Paul hired the awesome team at The Bridal Planner Thailand to help them pull off their vision with perfect details and rentals! And while all of their vendors were from Thailand, the couple couldn't help but bring along South of Indigo Photography after she rocked their engagement photos — and now their wedding photos, too! We can't wait for you to swoon over this romantic destination wedding in Phuket.
The Couple:
Abigail & Paul
The Wedding:
Anantara Layan Phuket Resort, Phuket, Thailand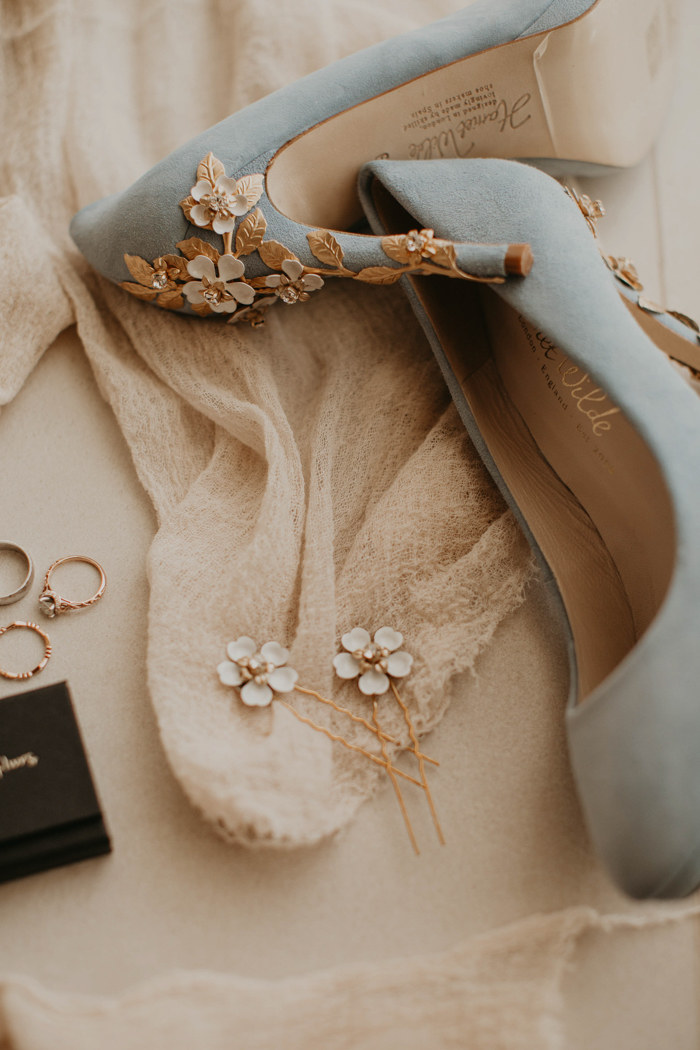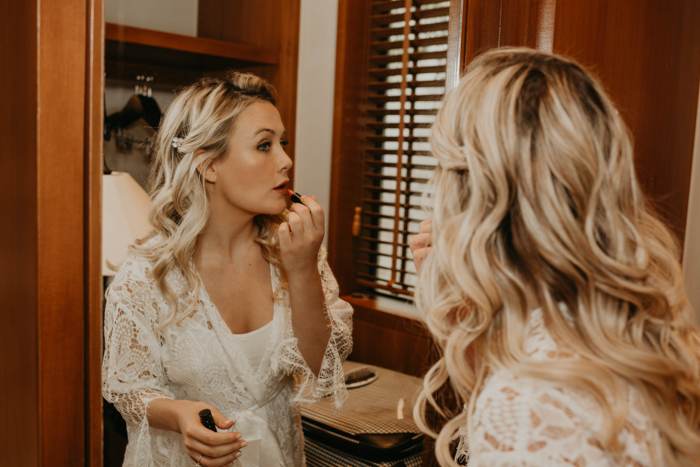 I did my own makeup, and my maid of honor did my hair. I went to a professional makeup artist back home in Nashville who coached me, and then my MOH and I rehearsed the look several times during my dress fittings so we were sure to have it down on the wedding day.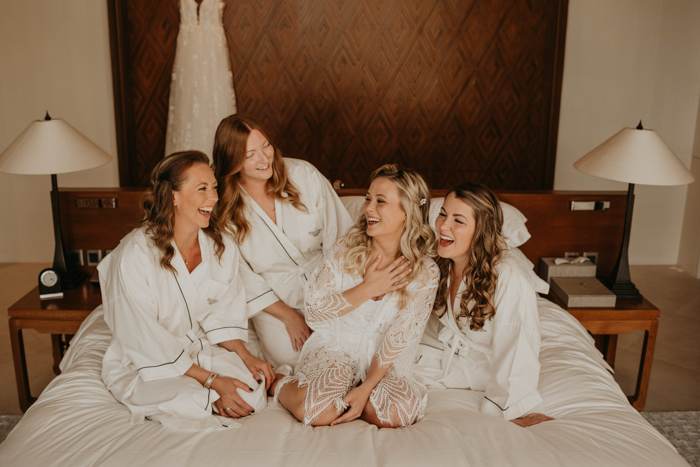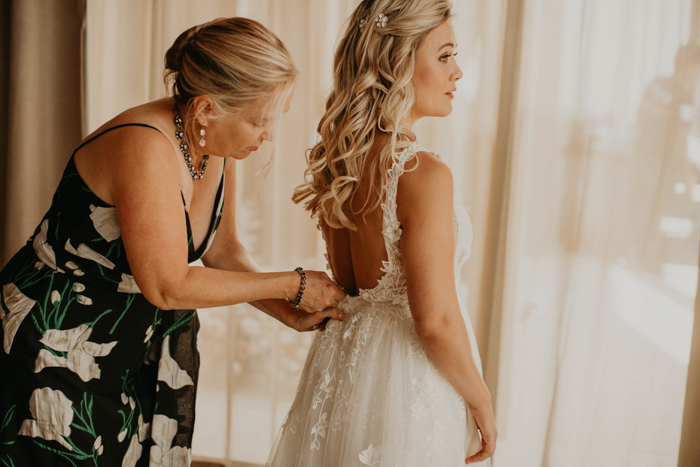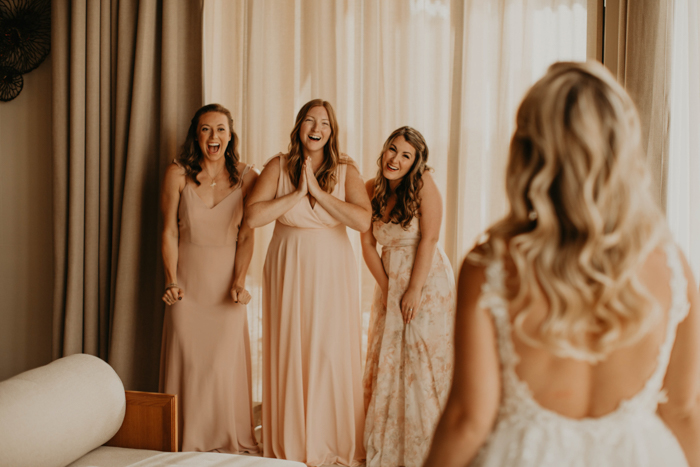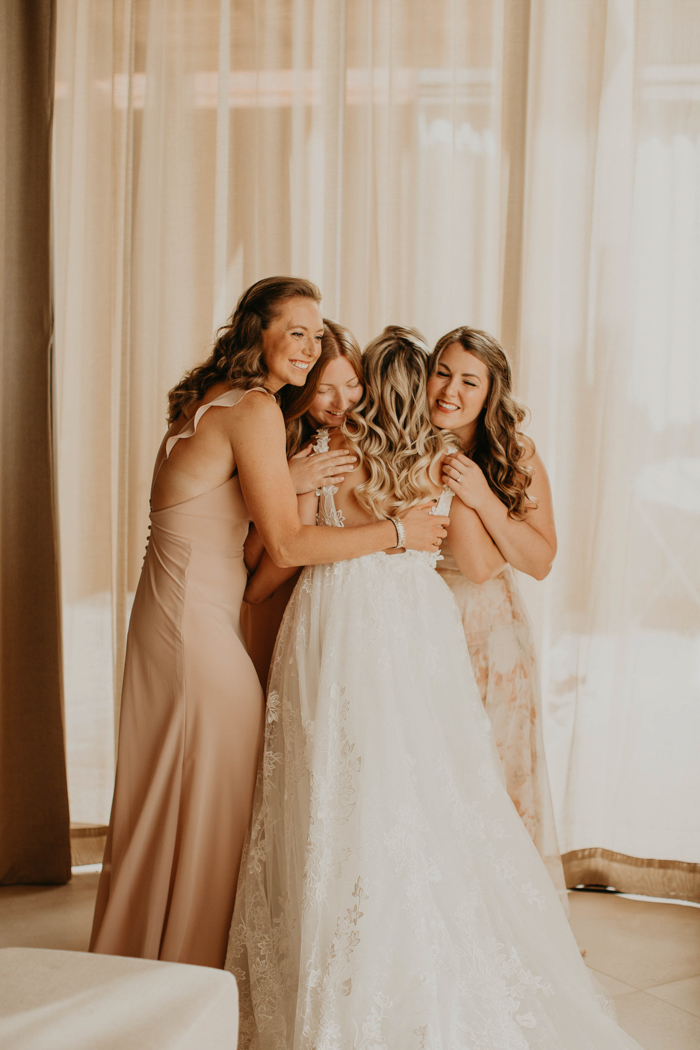 I wore a Yumi Katsura gown that was just stunning. I loved the train and asymmetrical hem. I also wore stunning Harriet Wilde heels, which were my "something blue". The floral metalwork on the heels really complemented the floral lace in my dress perfectly.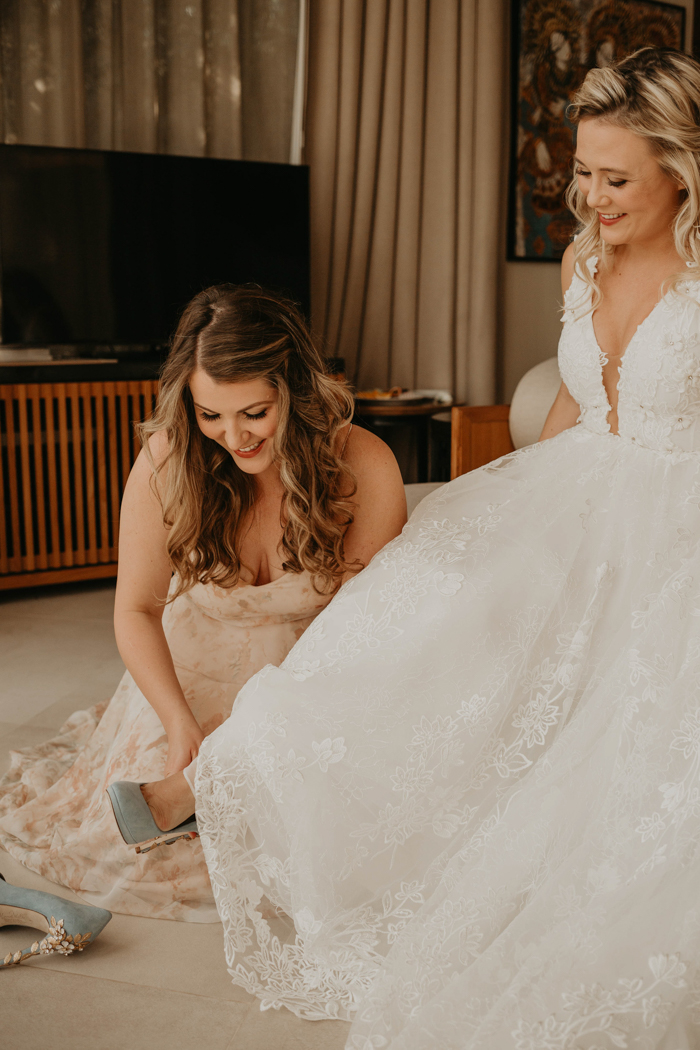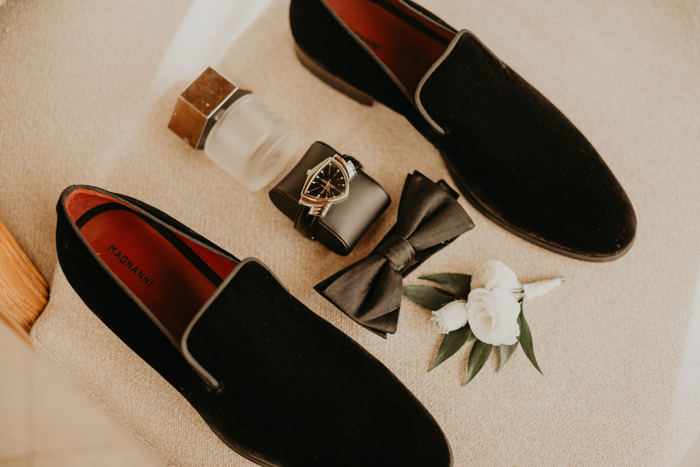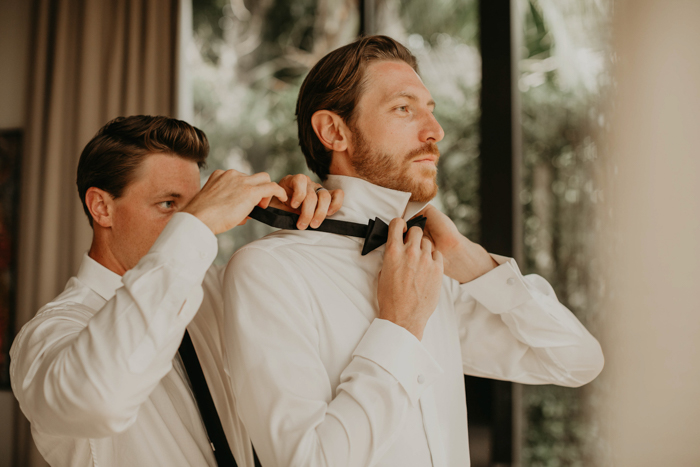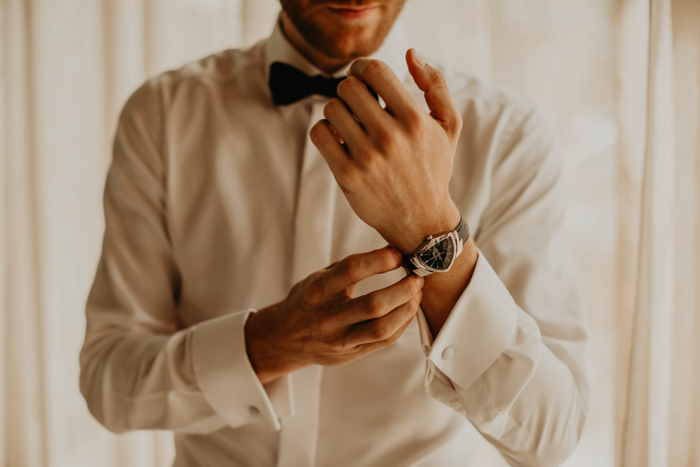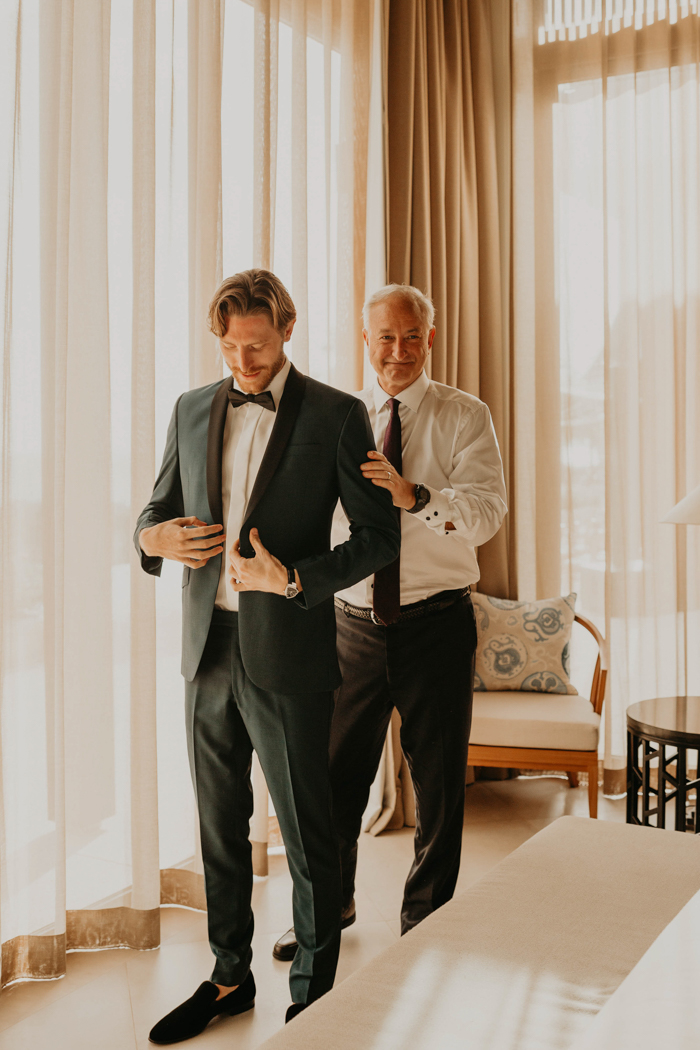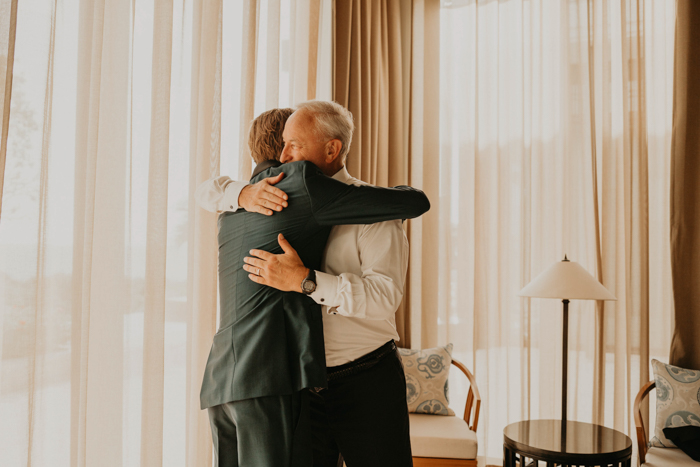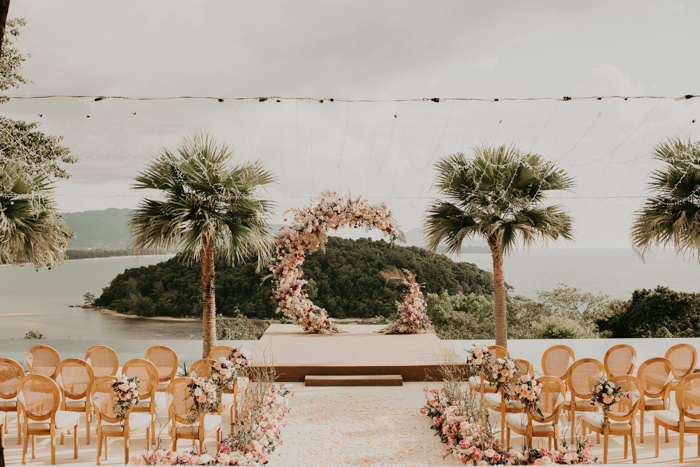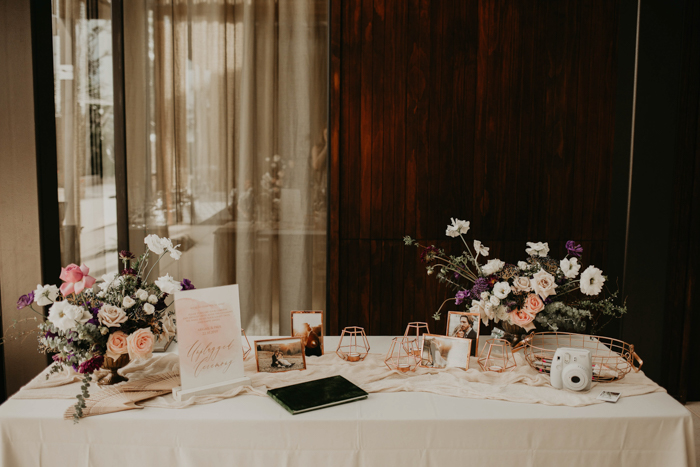 We wanted to create an experience for our loved ones to bond over and remember forever. We chose a destination wedding in Thailand because we knew we'd be creating a multi-day celebration in which everyone could get to know one another and experience new things as a group. It worked out wonderfully because Paul and I were able to spend quality time with each of our guests.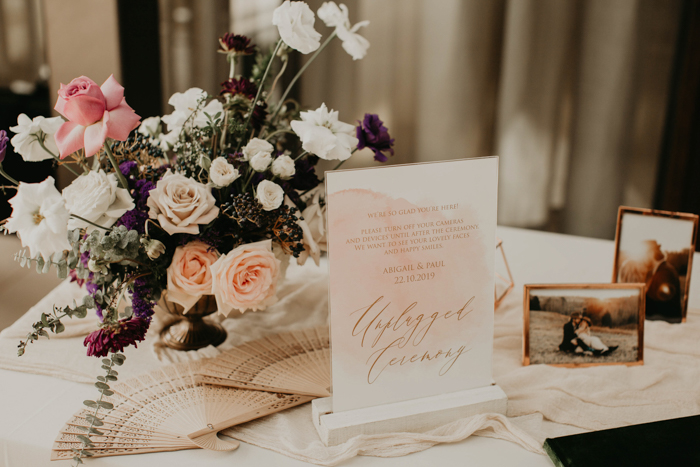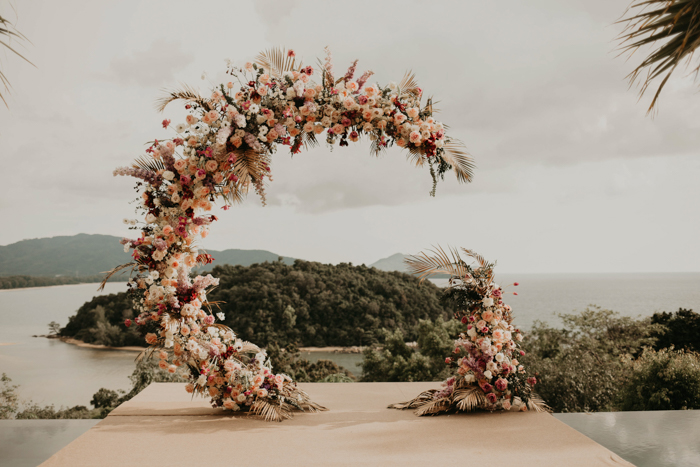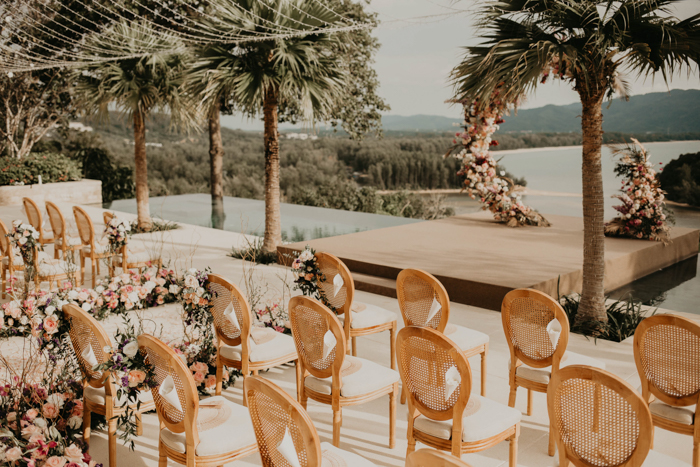 I had a vision of getting married with this beautiful ocean vista backdrop, like we had the whole world (and our whole lives!) in front of us. I also wanted a 5 star, luxe experience for our guests who had traveled across the world to be with us at our wedding. A destination wedding in Phuket at Anantara Layan was an easy choice as soon as we saw their villa options.
The venue at Anantara Layan Phuket's Villa Naka residence is stunning, and the team there was truly professional and went above and beyond. At one point a few days before the wedding, I hurt my foot pretty badly on a yacht trip and the folks at Anantara bent over backwards to make sure I received the medical care (including 7 stitches!) I needed without too much stress. They even left a beautiful bouquet of flowers and a Get Well card in our villa. I was so touched it moved me to (happy) tears.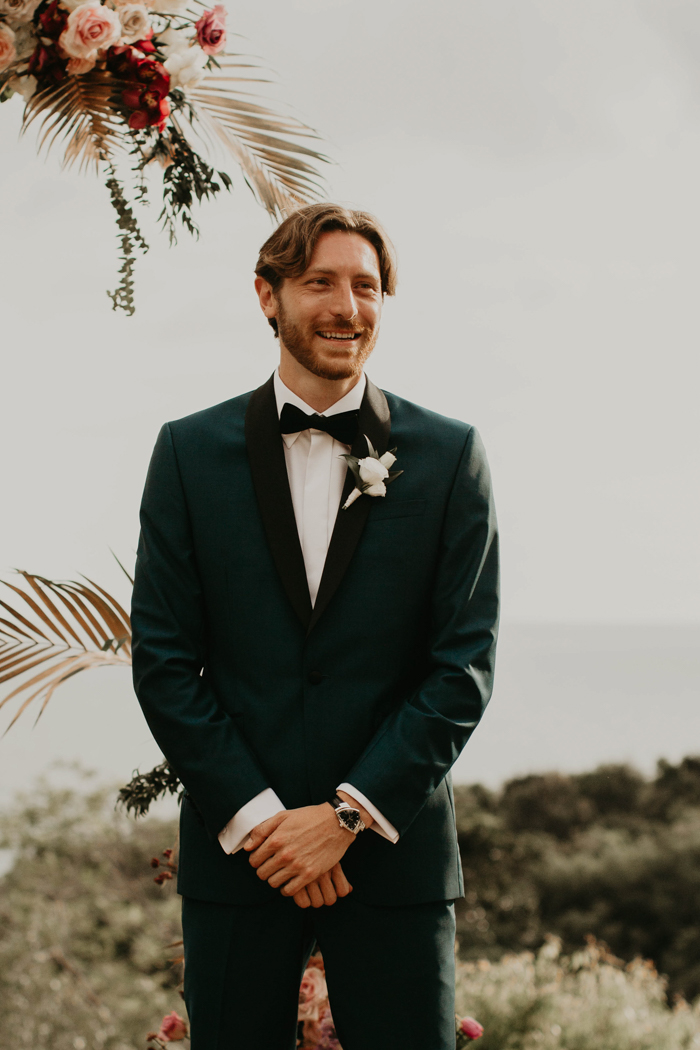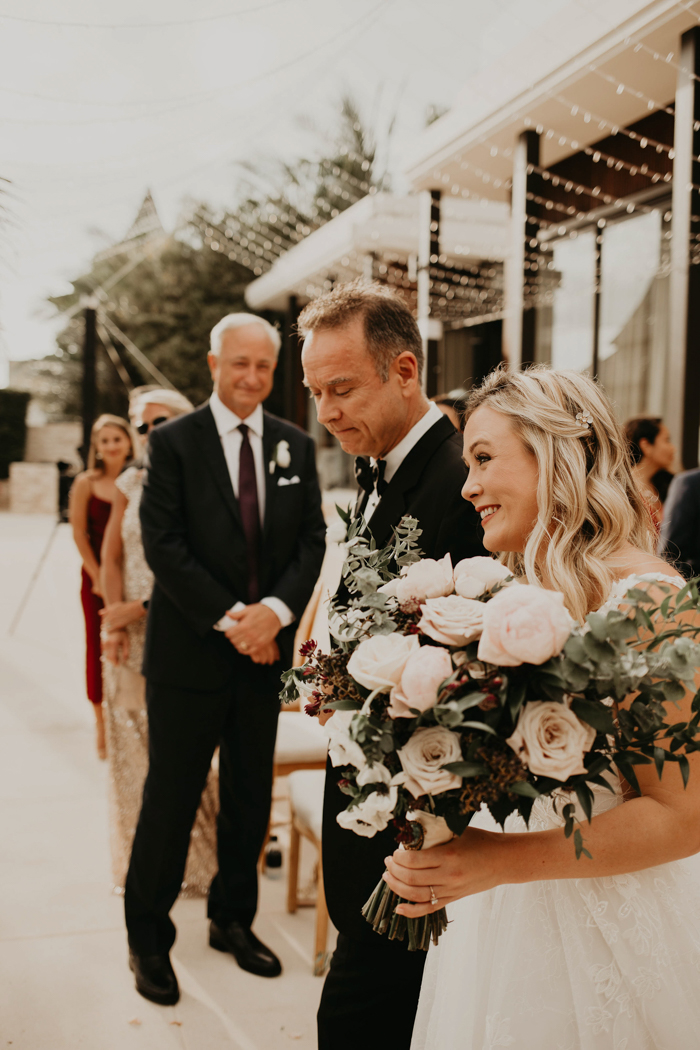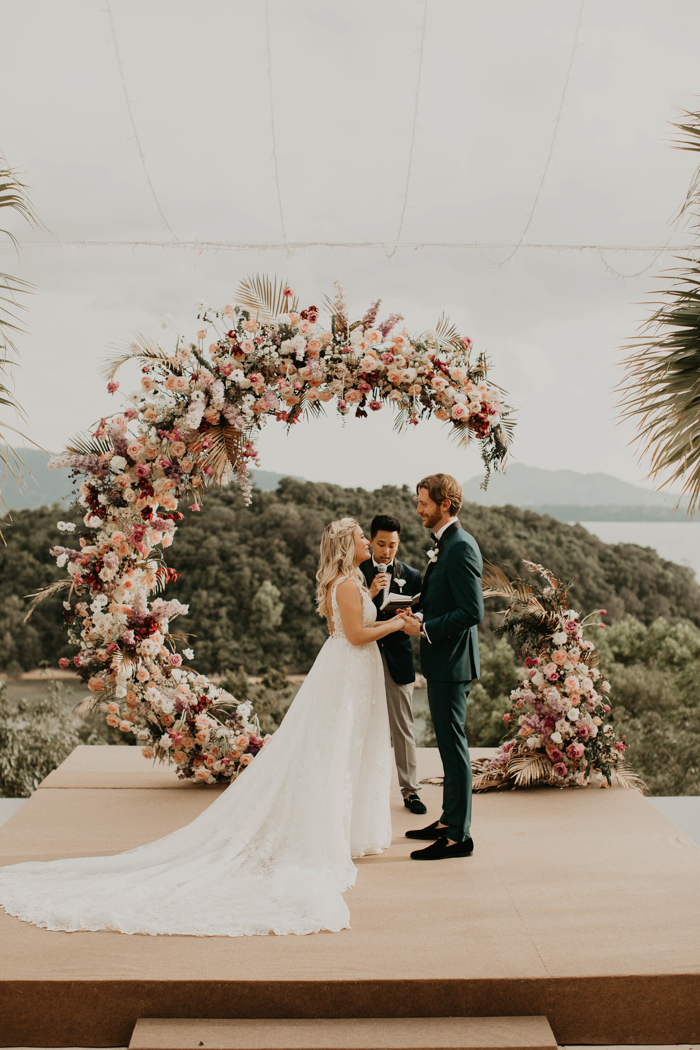 One of our best friends married us, and that made our ceremony incredibly special. My father also opened the ceremony in a prayer, and we had several others read verses and quotes that were important to us.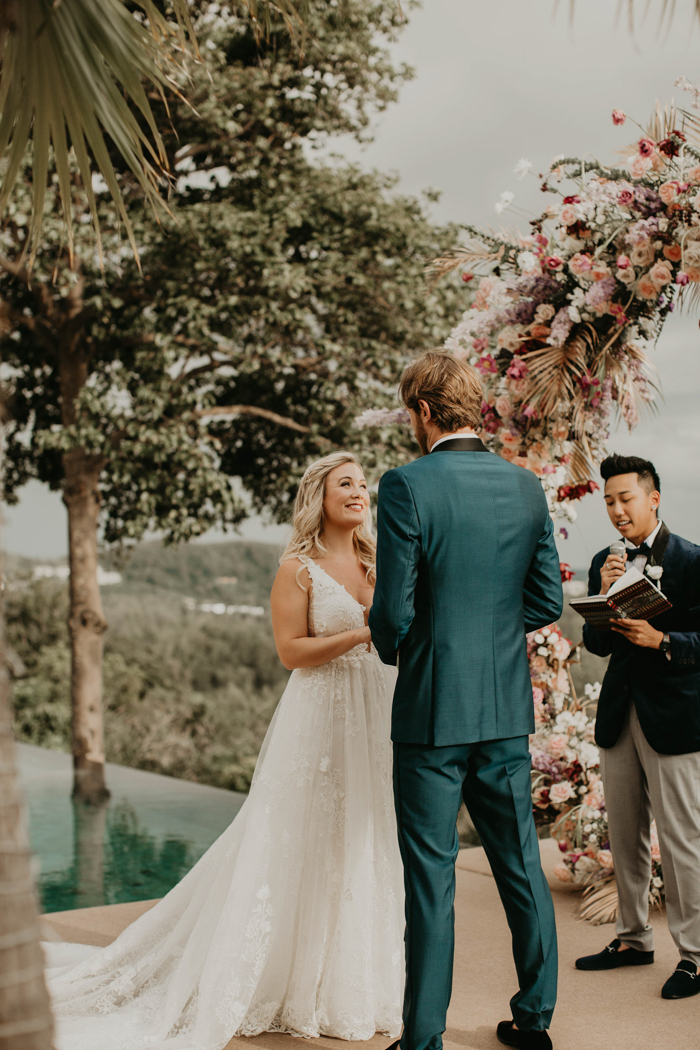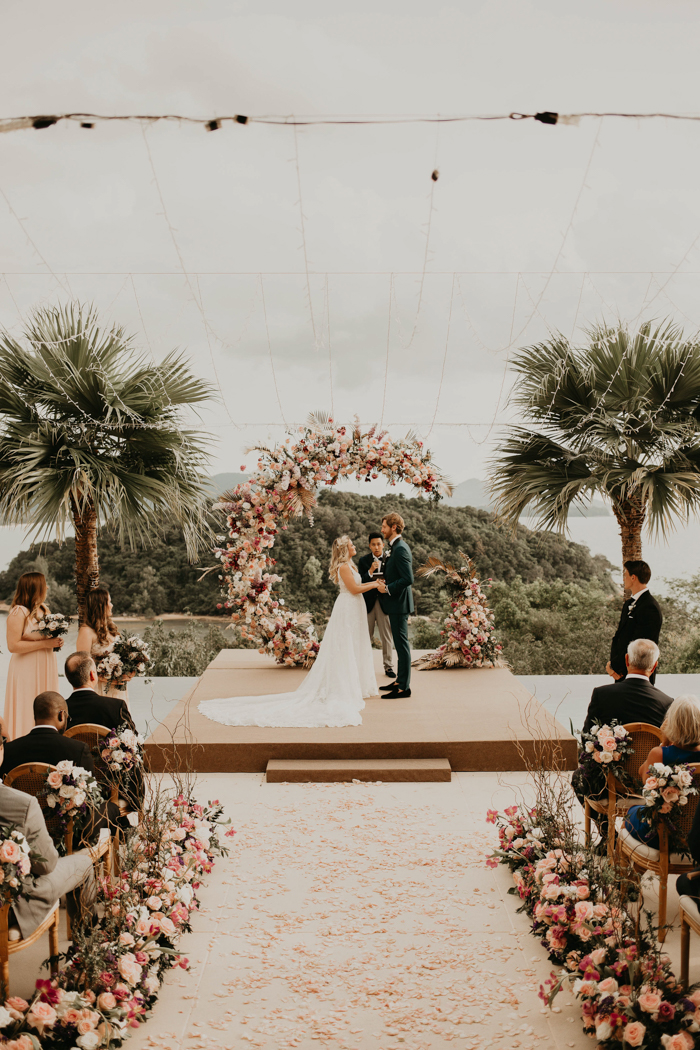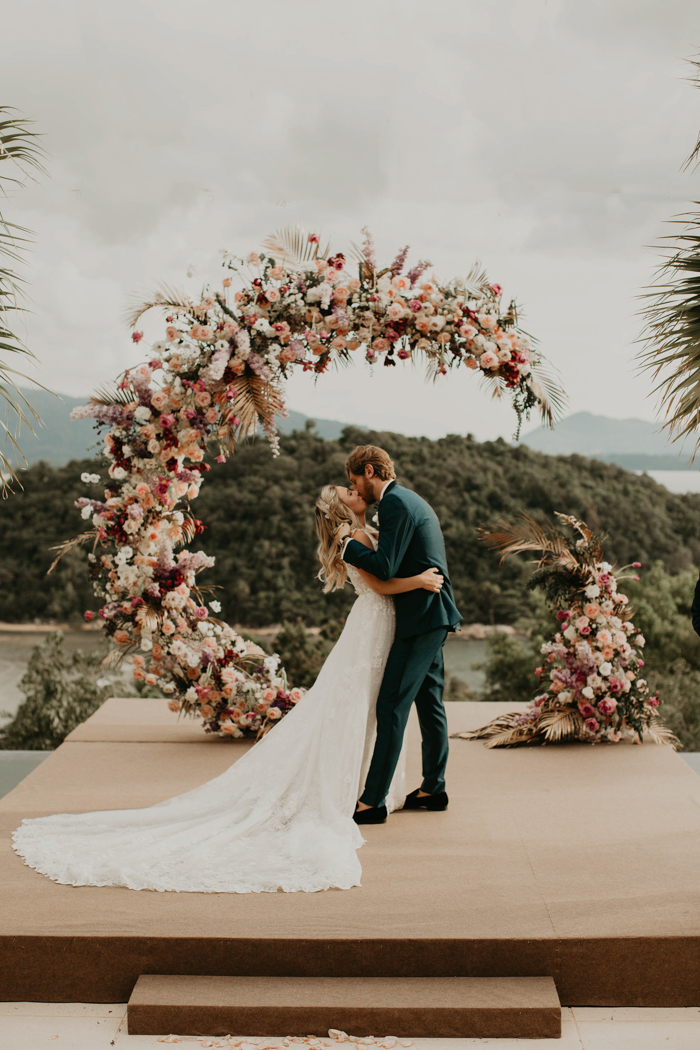 Just following the ceremony, after we had walked back down the aisle hand in hand with rose petals being thrown all around us, I remember Paul grabbing my hand and twirling me around to look back at all our loved ones watching us.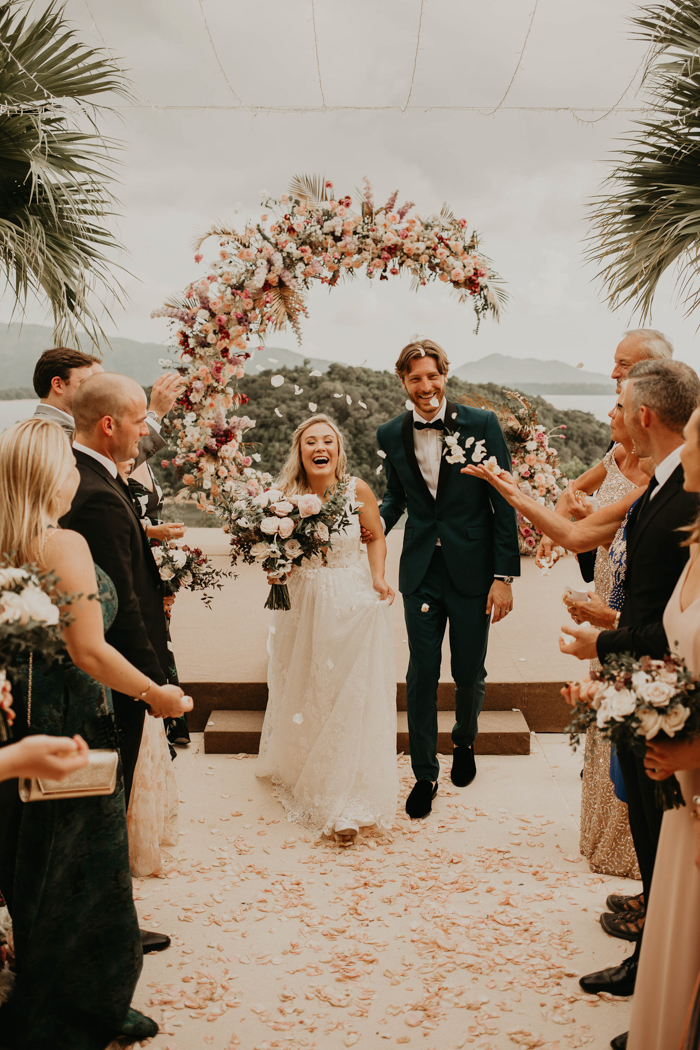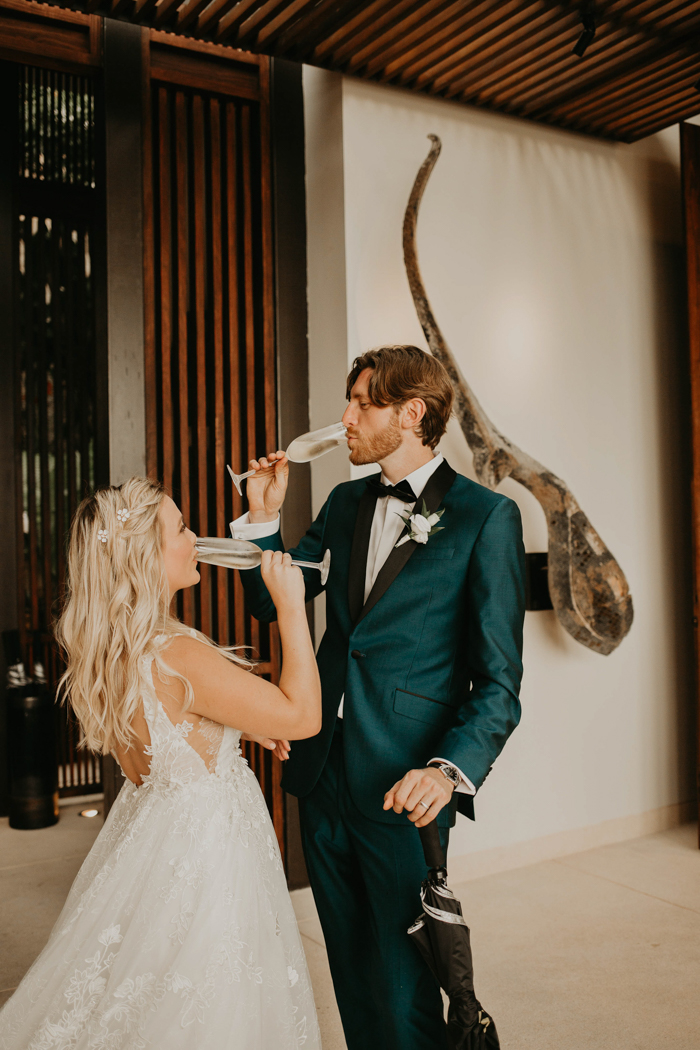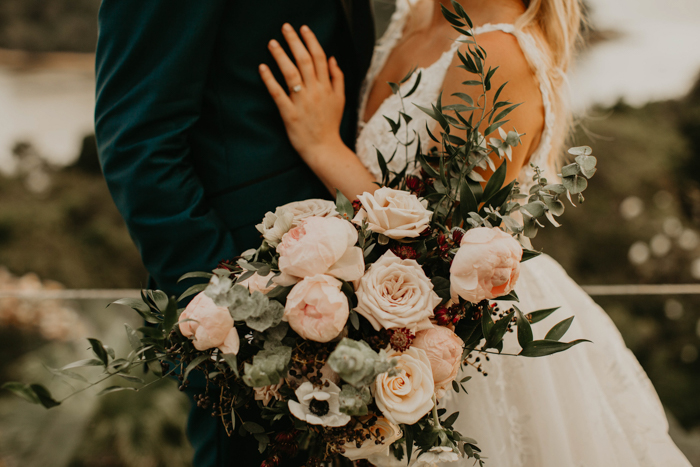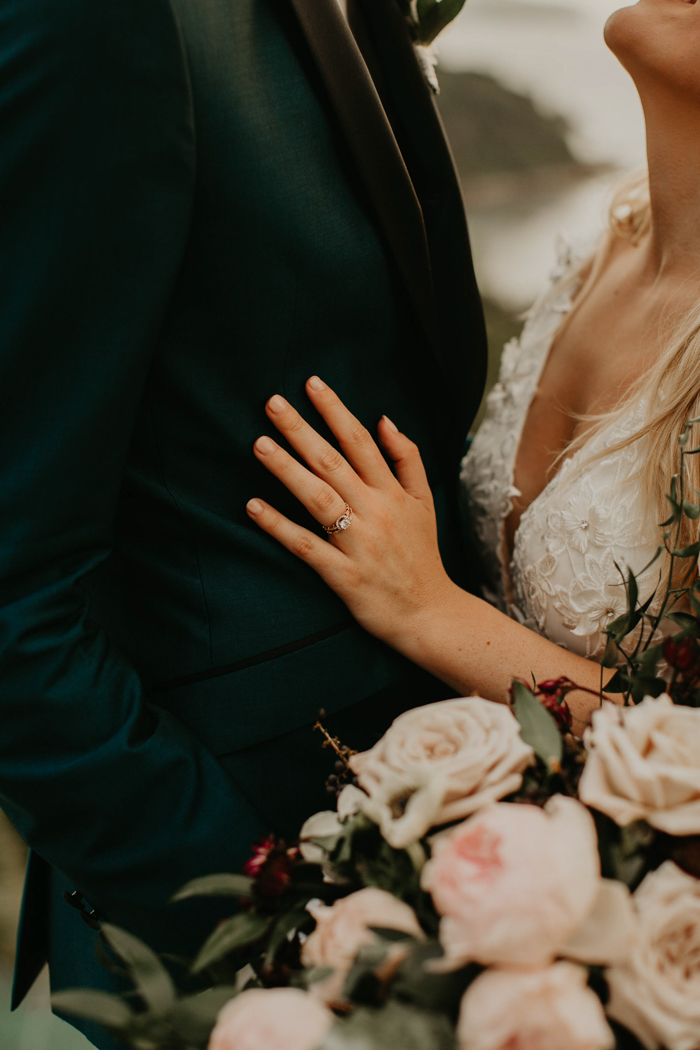 Lauren (who runs South of Indigo photography) was the only vendor that we brought with us from the US to Thailand. After she took our engagement photos, I knew we had to have her shoot our wedding. Lauren has a very chill personality – she puts you at ease and gets you amped up all at once. We are forever grateful to her for taking our beautiful photos.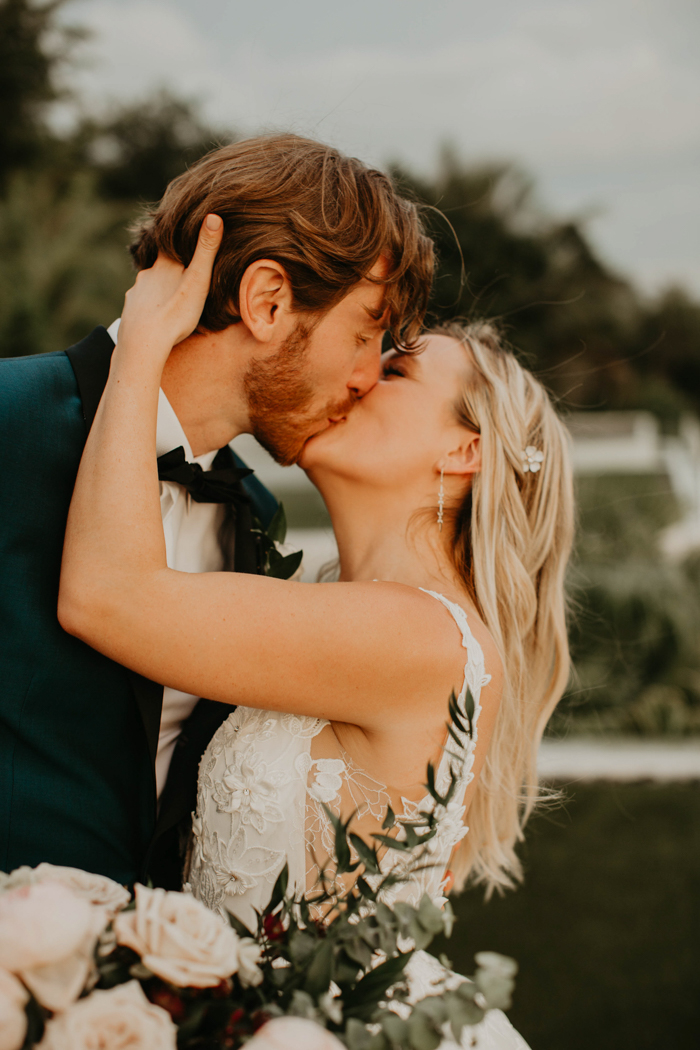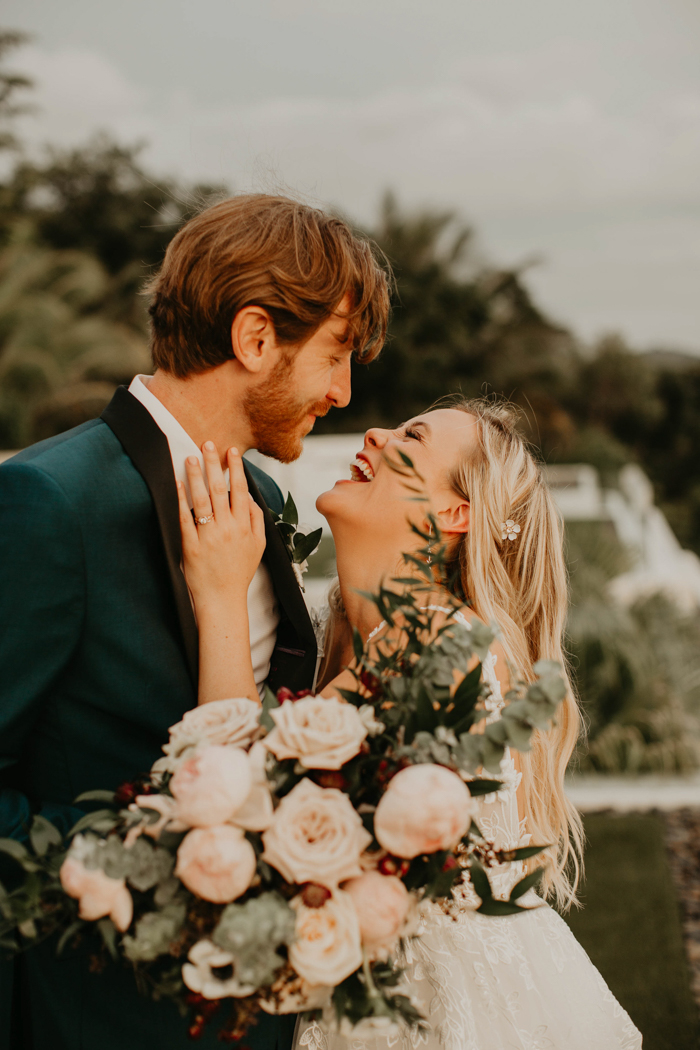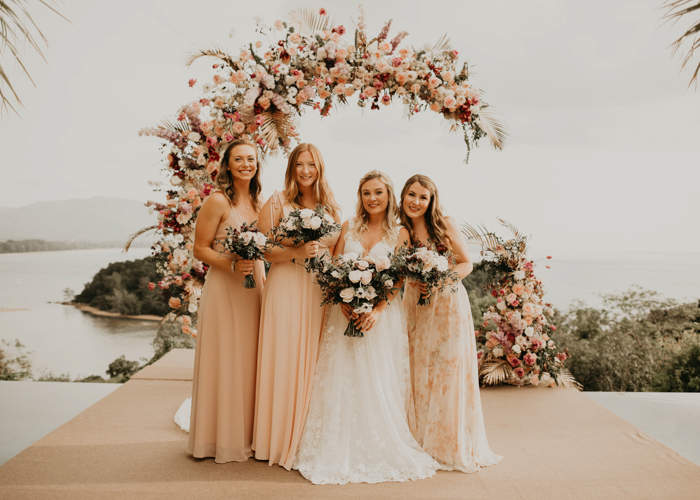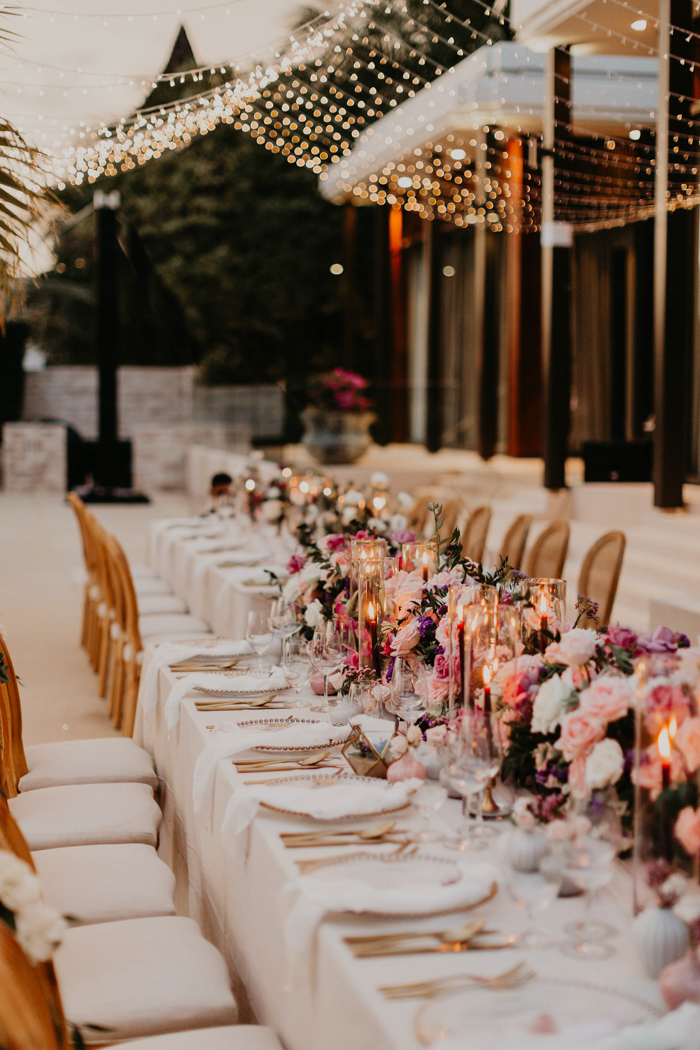 Wedding planning advice from the bride: Hire a wedding planner if you can! Ours were brilliant and really kept us on track throughout the entire process. Make sure they vibe with your general style, so you can trust them to handle any design decisions that pop up. And if you're having a destination wedding, especially one where there are festivities all weekend, make sure you assign a trusted friend as a second point of contact. As the bride, you need to be able to relax and enjoy all the festivities – it's hard to do that if you're everyone's main go-to for questions.
I loved our experience with the entire wedding planner team at The Bridal Planner Thailand including Kate, Imm, and Chonlada. They masterfully took our high level vision and drew in all the details that made our day unforgettable. They have exquisite taste.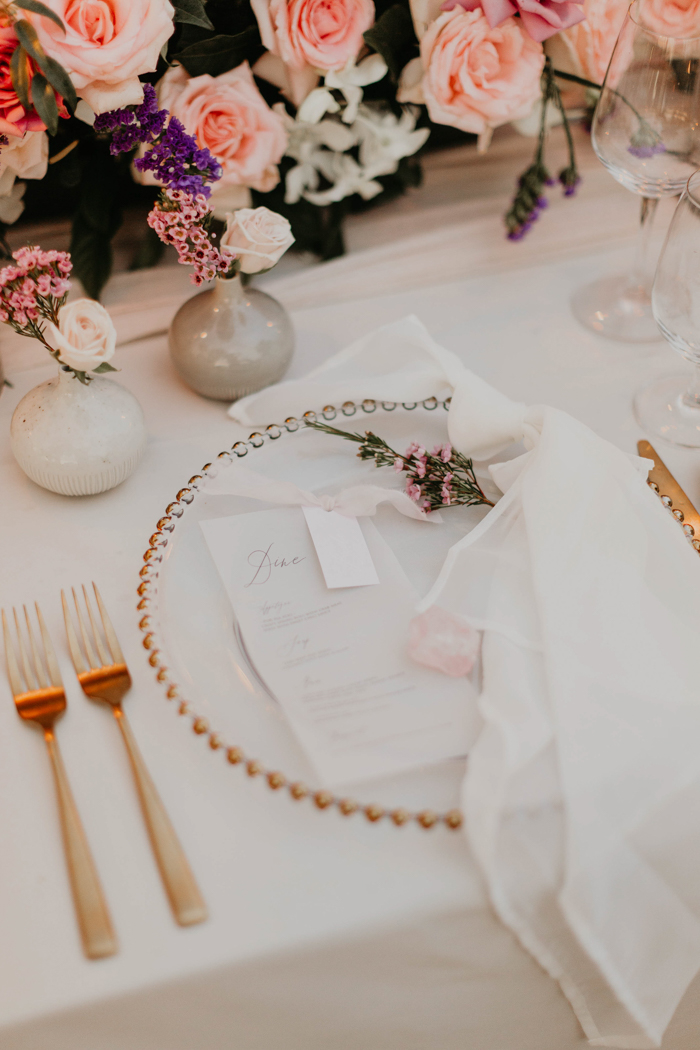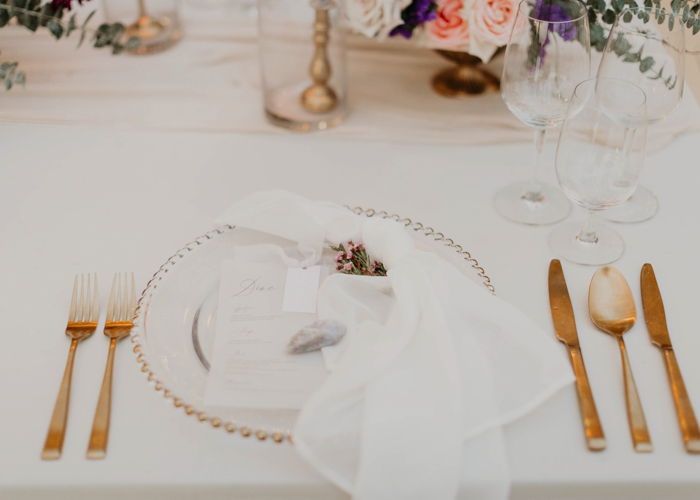 Chef Hong at Anantara Layan Phuket created a special menu that included four courses served family style. We chose to serve Thai cuisine family style because we wanted our guests to feel free to try a little of everything. They had room to explore and taste something they might not have picked if we were doing a set menu. My husband said it was the best meal of his life.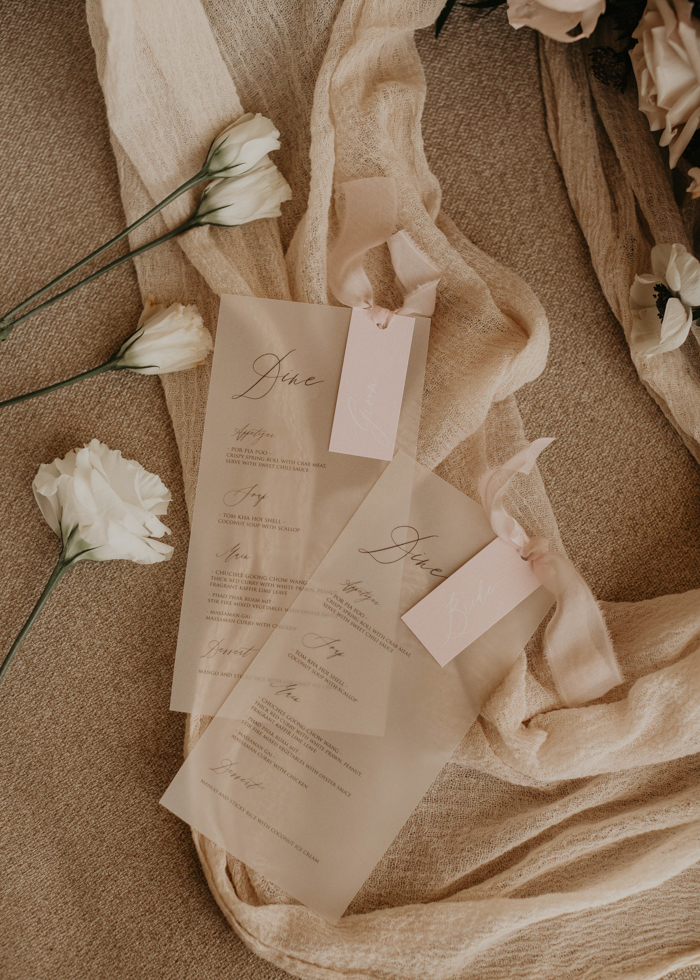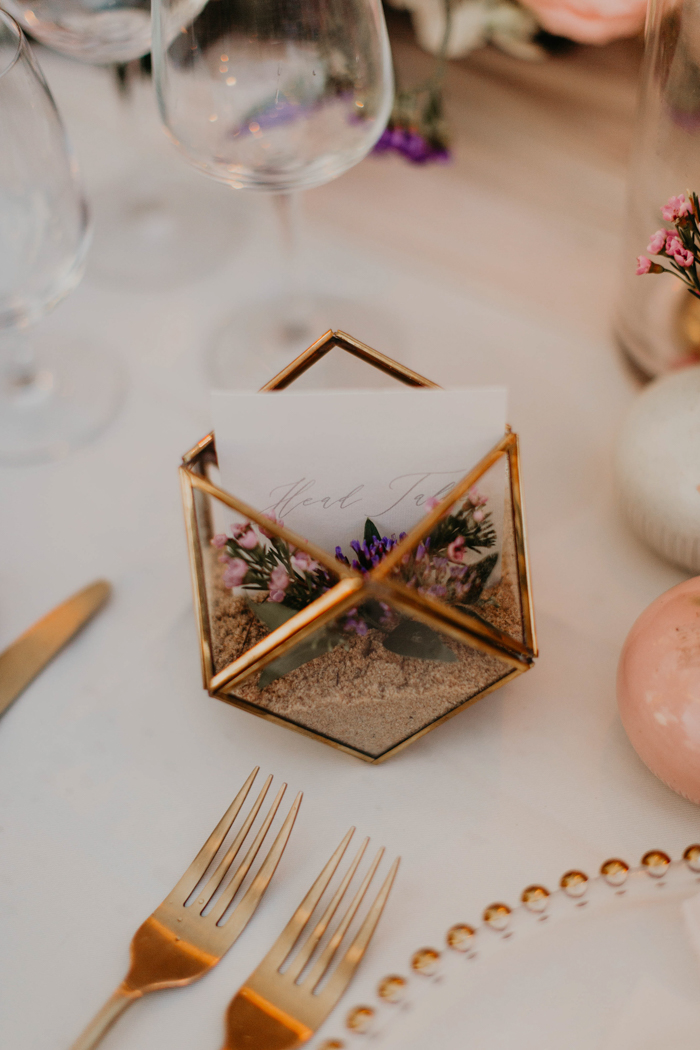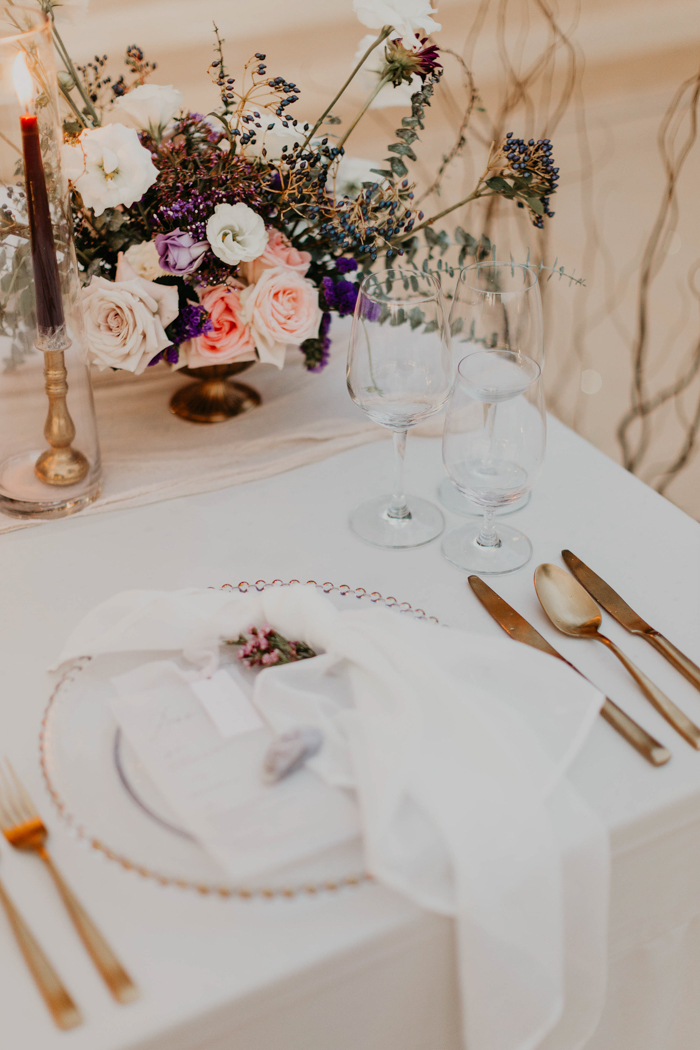 We are a laid back couple who loves to travel – Paul is a musician and I work in technology – so we're a little bohemian in our lifestyle. I'm also from the South and love chic and elegant parties, so we landed on "boho chic" and it stuck.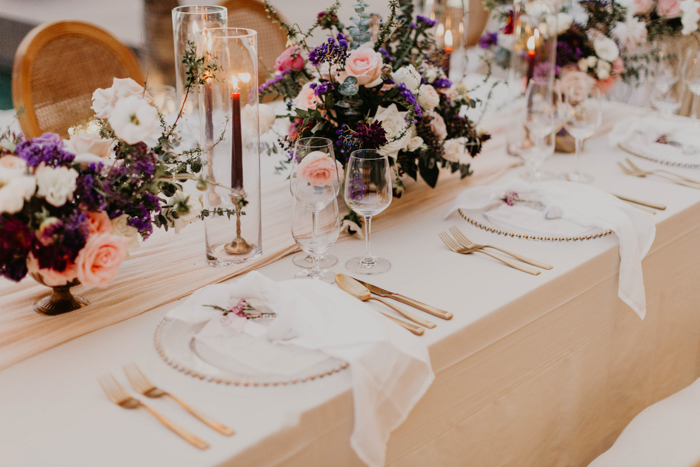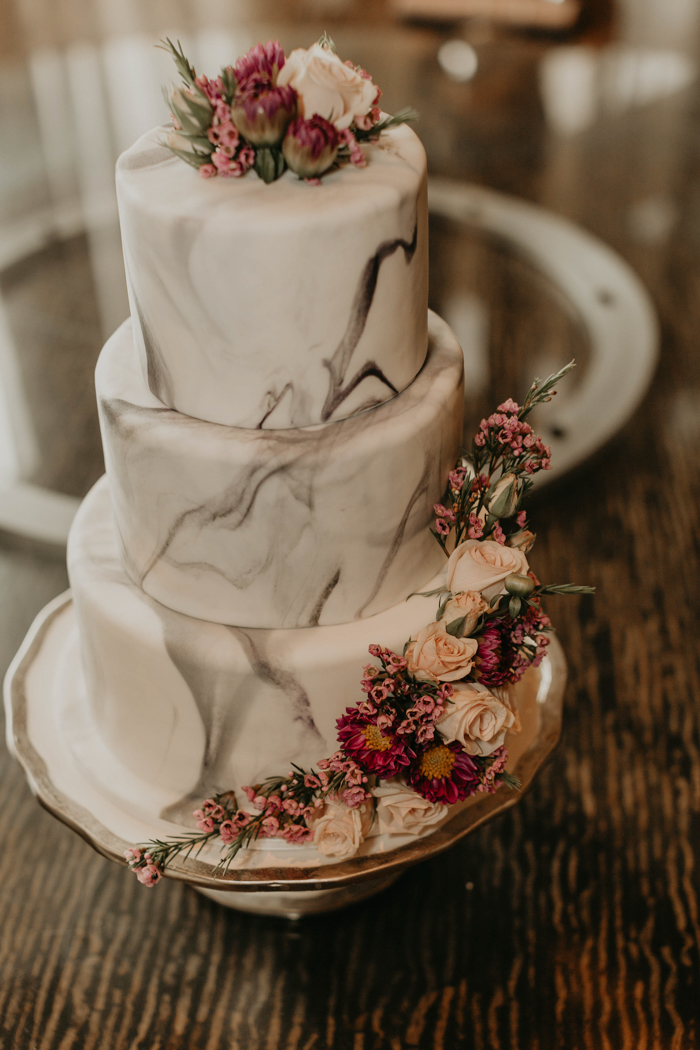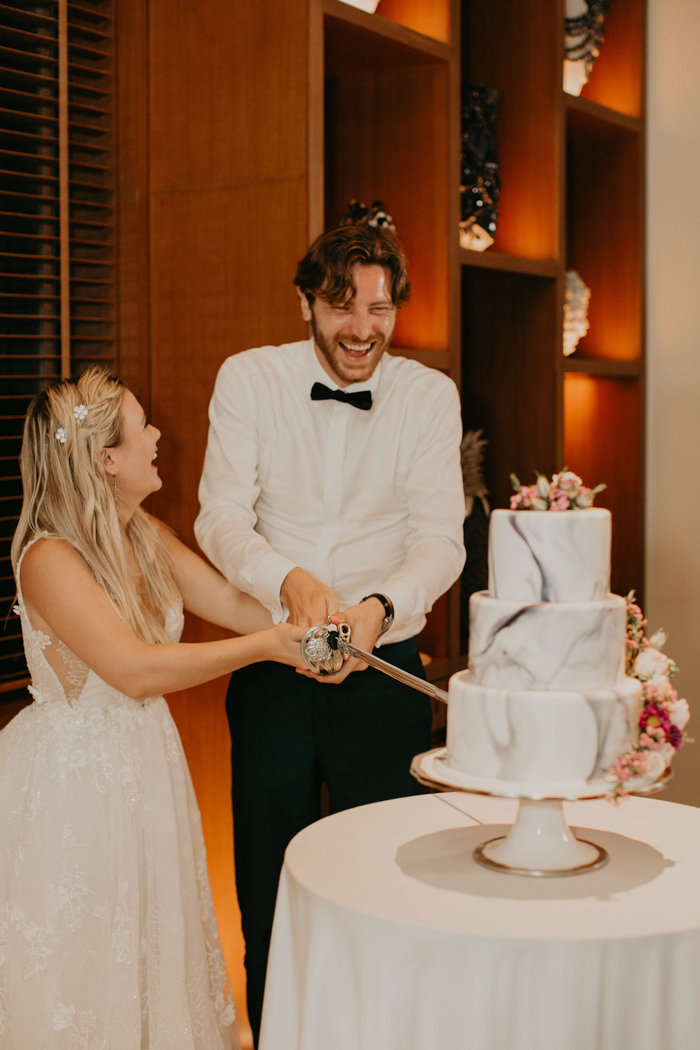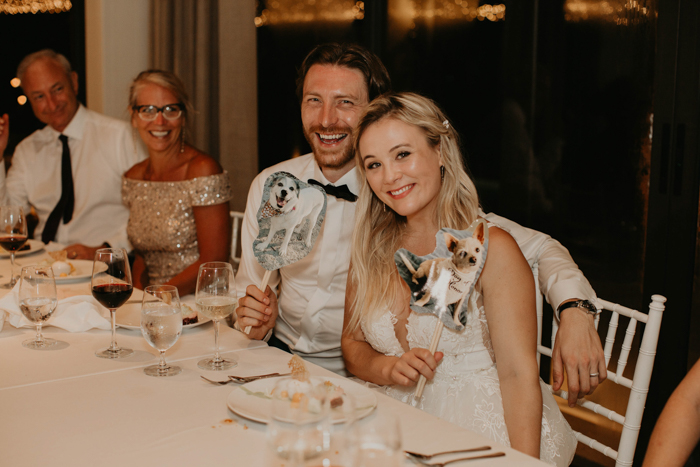 Congratulations, Abigail and Paul, and many thanks to South of Indigo Photography for sharing their perfect destination wedding in Phuket with Junebug! Planning a destination wedding? Check out these destination wedding etiquette tips you need to know.